Sent my very first report earlier. What horror when I saw my first TR was without pics!!
Spent another hour trying to get the pics up. My second try was alright. Whew . . .
With confidence and practice . . . the return sector SGN-SIN
Carrier: Vietnam Airlines
Leg: SGN-SIN (about 1 hr 40 mins)
A/C: A321
Had to use the stairs. I kindda like using the stairs as you can get real close to the a/c. Entering by the rear door.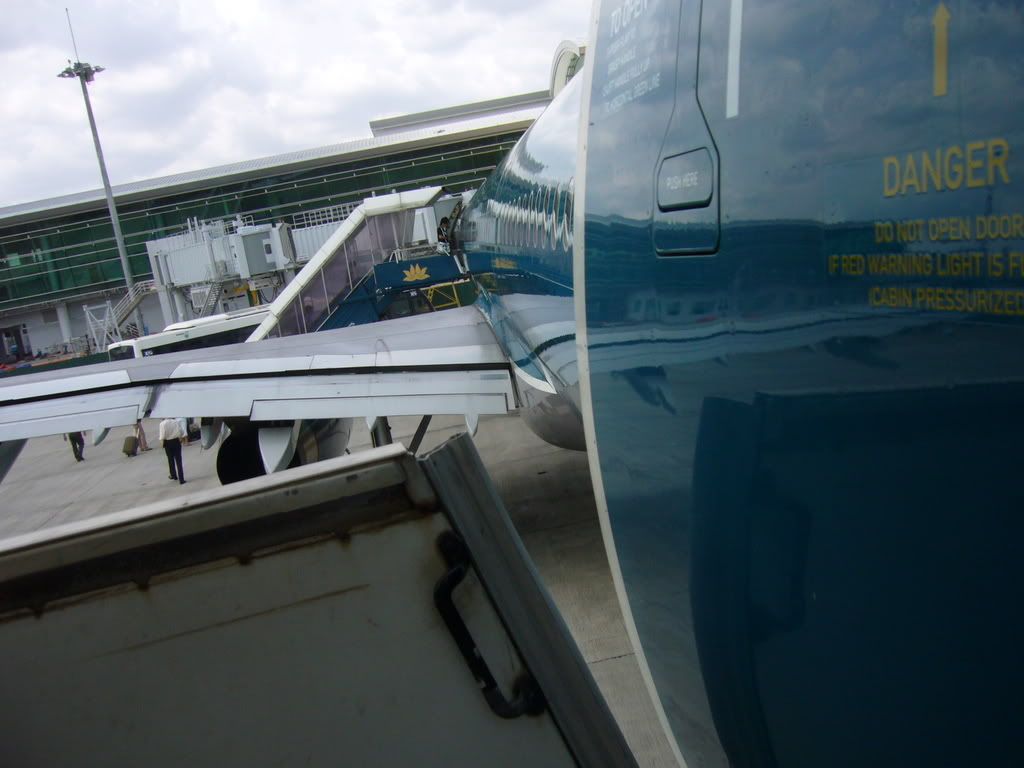 This is the leg space. Average Asian male height is alright. Won't say it's the best, but it's about standard EY 32" or 31" pitch for full service carrier. I like the fabric pattern and color. It's brown, gold, and beige. Makes the cabin much brighter.
Cabin view and TV screens. The screens were showing the safety demo. Btw, VN safety demo is on youtube.
Left turn over Saigon.
My VGML(Asian). VN got my VGML-Indian order right this time. Lunch was Mint and Apple Salad, Veg curry stew with three pieces of pratha and dessert, payasam. The salad and curry was OK. SATS Catering does it better. But the payasam was the best I ever had. It's creamy and not overly spiced or sweet. May not be authentic, but it was great for me. I licked the bowl clean. My gut feel tells me it's packaged dry powder instant dessert mixed with cream. Any how it was delicious.
Service on VN is polite and efficient. Nothing spectacular. A/C and cabin is very clean.
It's not fair to compare VN inflight service to MH, TG, MI, CX or SQ.
However, it far beats PK. To me it's almost comparable to mainland Chinese carriers or even TK.
Again, apologise for the short report with few pics.
I will put up my China trip on CZ and MU soon.