Previous parts of this journey:
Graduation Present: Solo Trip To Tokyo (Part 3)
(by
Yanksn4
Jun 21 2007 in Trip Reports)
Graduation Present: Solo Trip To Tokyo (Part 2)
(by
Yanksn4
Jun 7 2007 in Trip Reports)
Graduation Present: Solo Trip To Tokyo (Part 1)
(by
Yanksn4
May 24 2007 in Trip Reports)
Seeing that I had around three to four hours until my flight, I just decided to walk around the UA and AA terminals taking shots here and there and sitting in the AA terminal watching international and domestic arrivals come in. About an hour or two until I was scheduled to depart, I got call from my parents back home. They had just arrived back from their trip to Tampa and were asking me how my flight was and how I was feeling. Anyway, as the time passed and it got to around half an hour until my flight departed, I headed back over to the UA terminal and found my gate once again.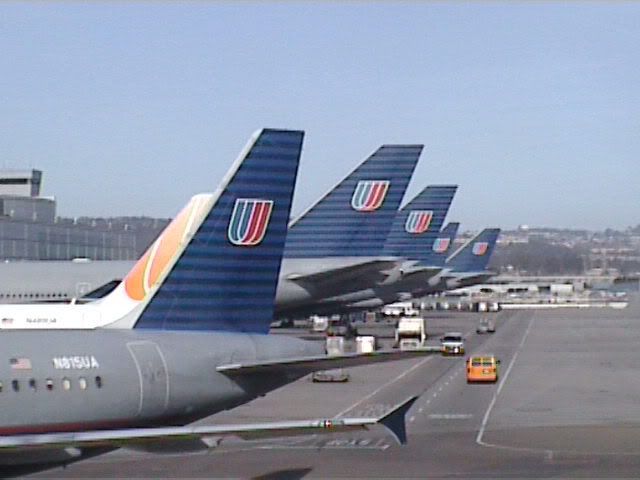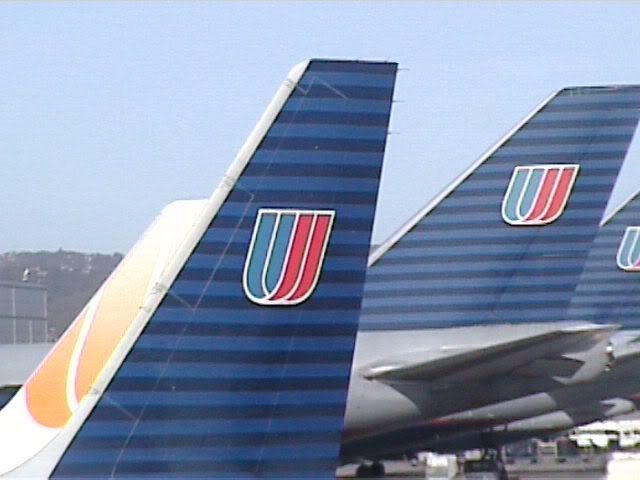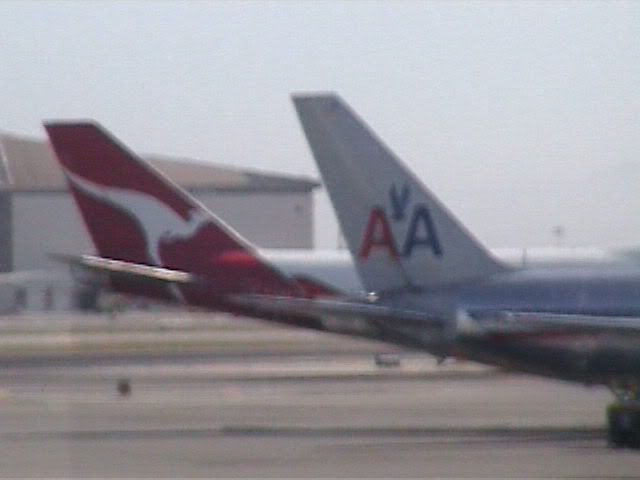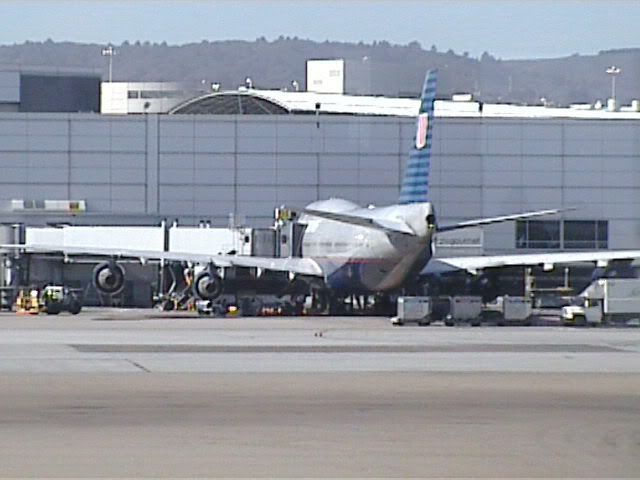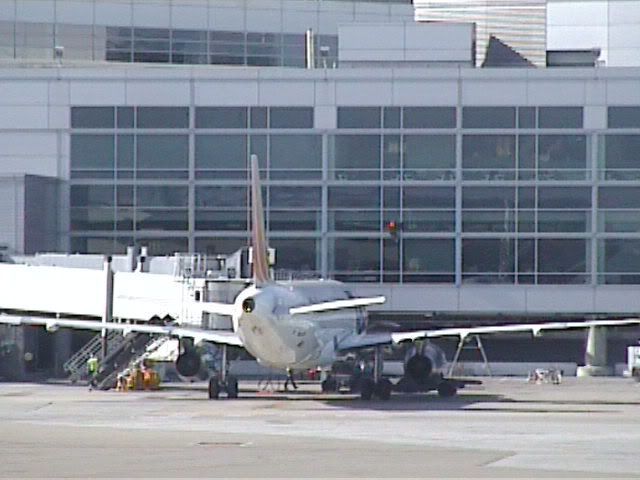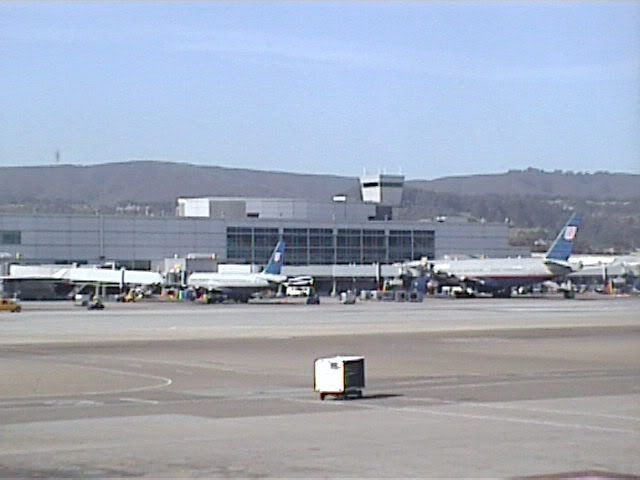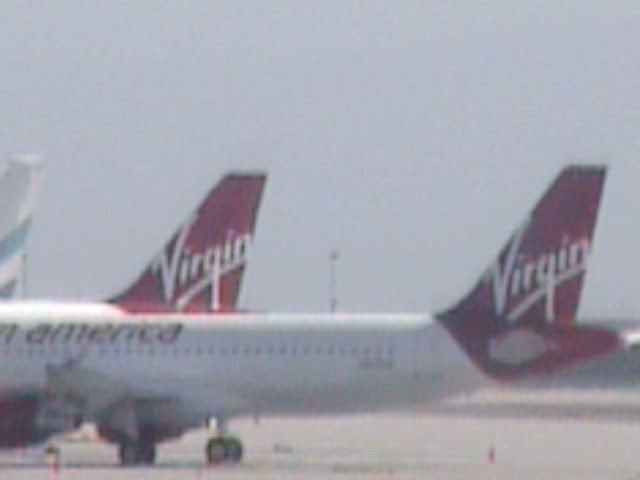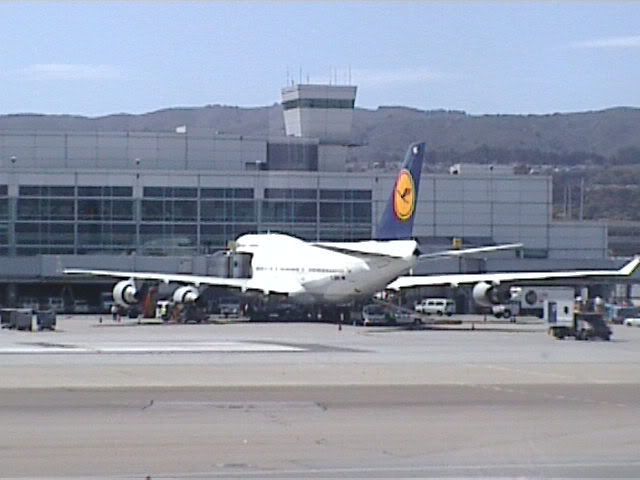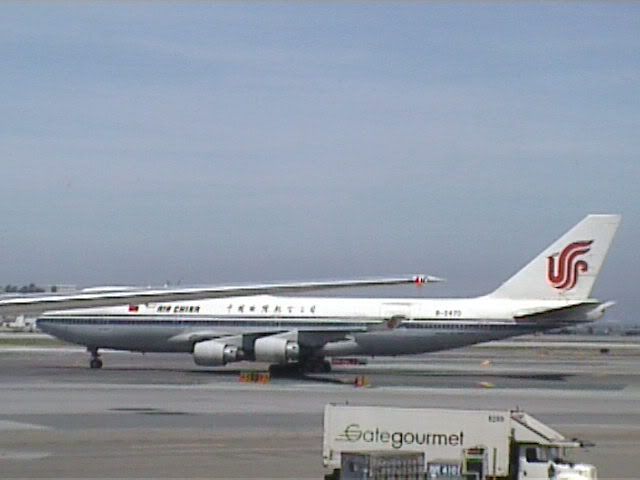 BOARDING
Route: San Francisco, California (KSFO) - Denver, Colorado (KDEN)
Airline: United Airlines (UA)
Flight Number: UA0720
Seating Class: Economy
Seat: 25J (Econ Plus Seat)
Load Factor: 100%
Aircraft: Boeing 777-222
Date: April 2, 2007
Departure Gate: 86
Boarding: 12.55
Blocks-Off: 13.32
Scheduled Departure: 13.32 Pacific Standard Time
Actual Departure: 13.49 Pacific Standard Time
Scheduled Arrival: 16.57 Mountain Standard Time
Actual Arrival: 16.46 Mountain Standard Time
Flight Time: 1 Hour 57 Minutes
Average Speed: 487 Knots
Average Altitude: 37,000 Feet
Arriving Gate: B
Tail Number: N213UA
Waiting for my departure was somewhat entertaining as there was a huge line for stand-by passengers who wouldn't listen to the gate agents tell them to back away and be patient. In fact it got so out of hand that the agent had to make three public announcements to these people and even told them sternly that the longer they didn't cooperate, the longer it would take. Anyway, watching this and trying to relax at the same time I started to doze off until the agents called for boarding at last. As usual, I was in the second seating group and after around ten minutes I was finally on the jetway heading into the 777.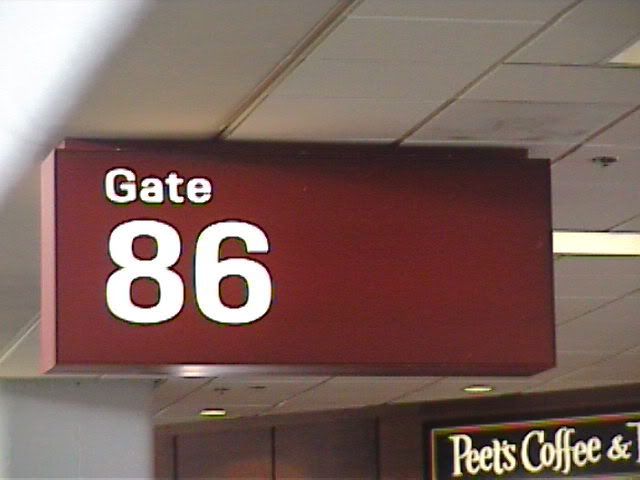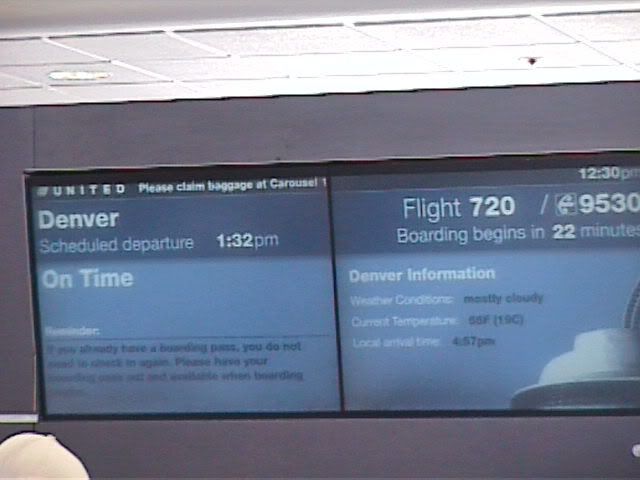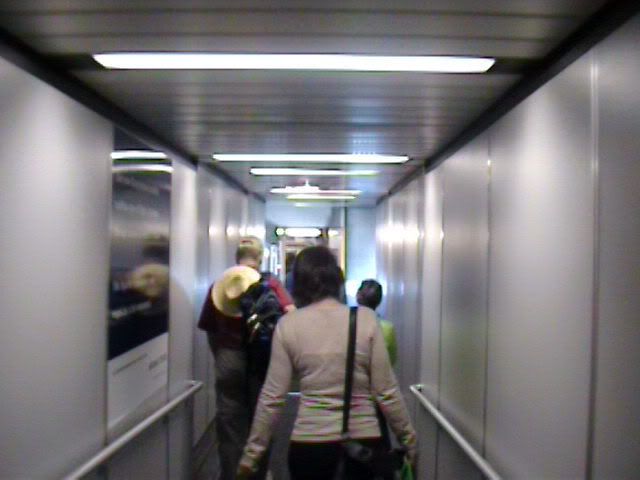 Once I reached my seat, I had a small surprise in that my seat was a Econ+ seat and had tons more inches of room for my legs. This was heaven as I was tired as hell and wanting to get some sleep on the flight. Around half an hour later or so boarding ended and soon we departed the gate and headed towards the runway. As we did I took some shots of the activity around SFO this afternoon and waited patiently until we were airborne to get some sleep.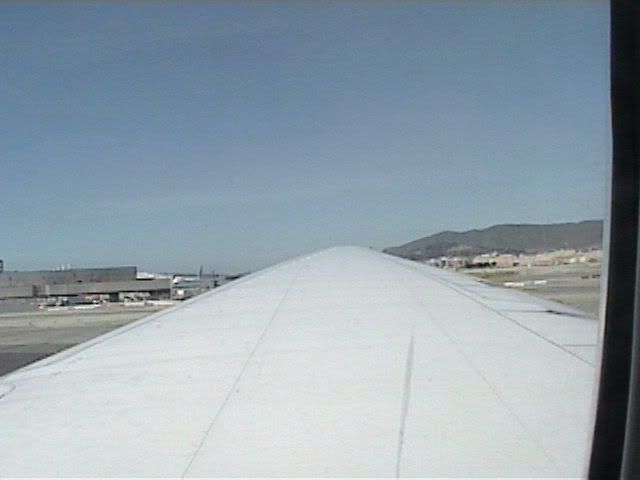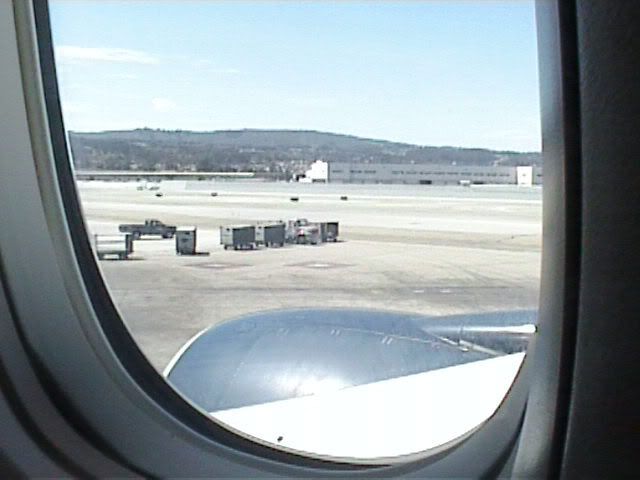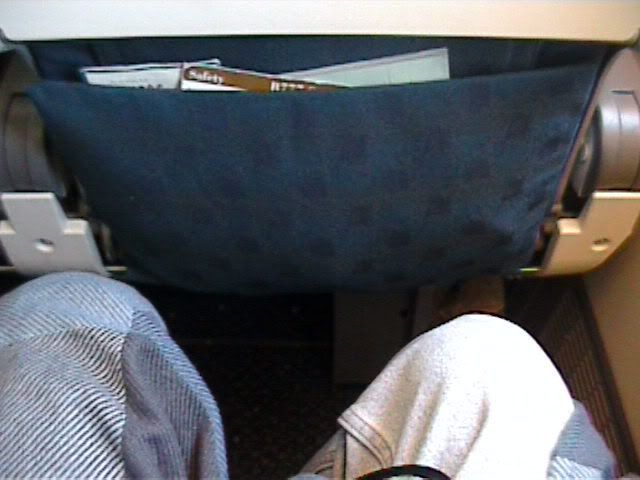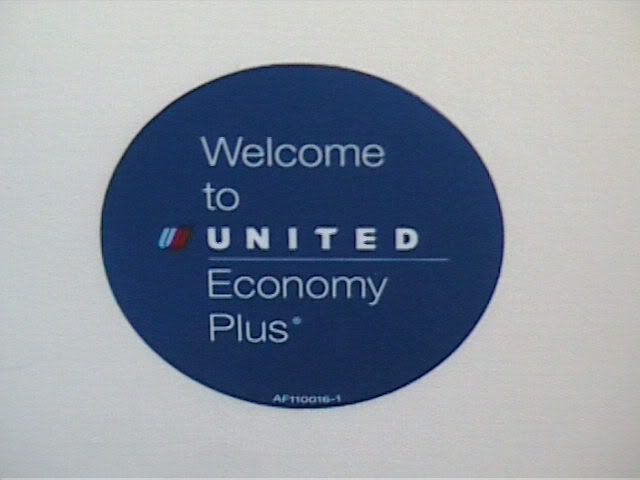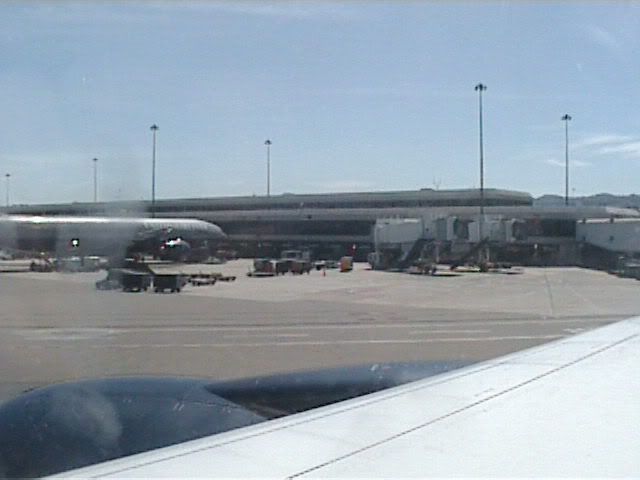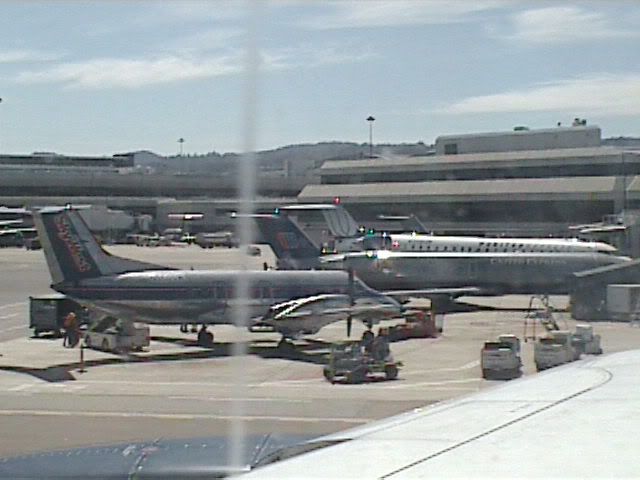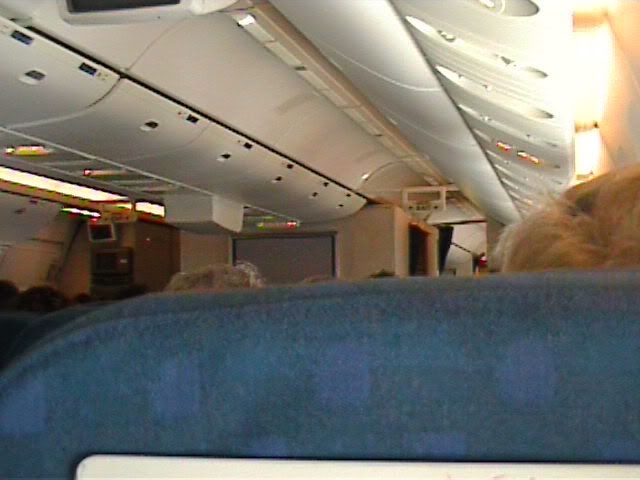 TAKE-OFF / ARRIVAL
Finally on the runway, we waited a few seconds until another flight landed and then we were cleared for takeoff. Running down the runway was quick and the power of the 777 engines roared as we lifted up. Once airborne, flight attendants came around with drinks and the NBC inflight portion of entertainment started. It was at this time I decided to doze off and catch up on some much needed sleep. Around two hours or so later I woke up while we were over Aspen and waited the next half hour or so until we started to decend. As we did I just looked out the window and saw great views of the Denver skyline and the country area I had not seen in what seemed like forever. The decent into DEN was as usual a little bumby with the turbelence, but overall not bad. Once we hit the ground it only took a few minutes or so until we reached the gate. As we did, I decided not to wait around as usual and just got in the huge blob that was a line and slowly moved off the aircraft.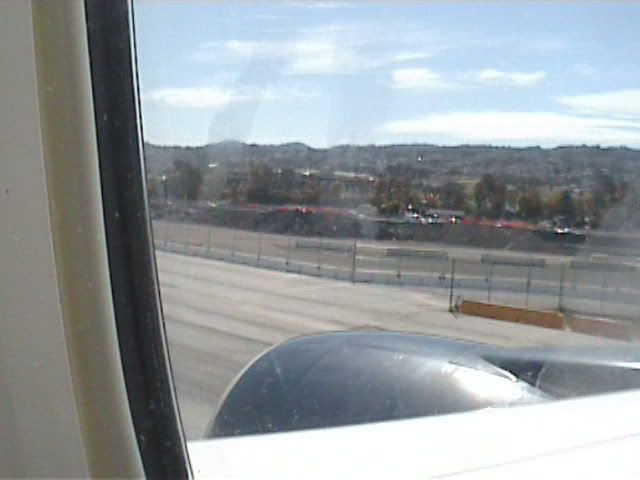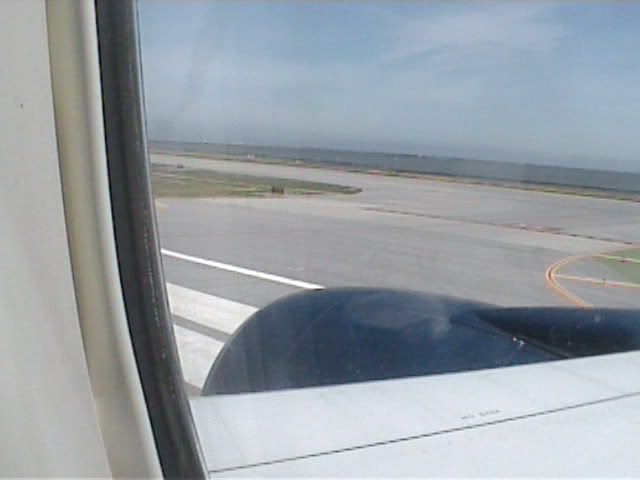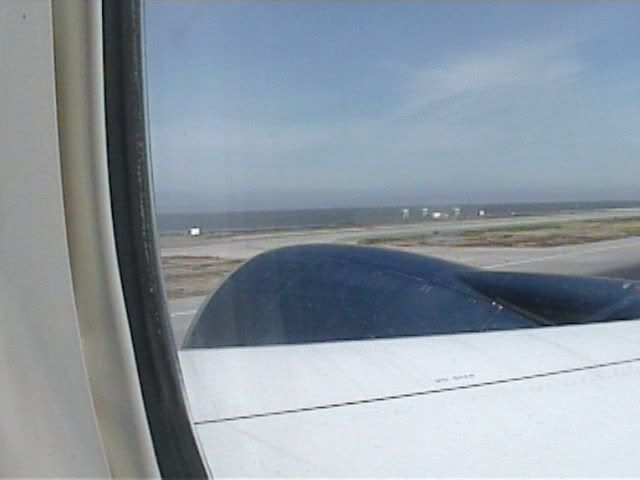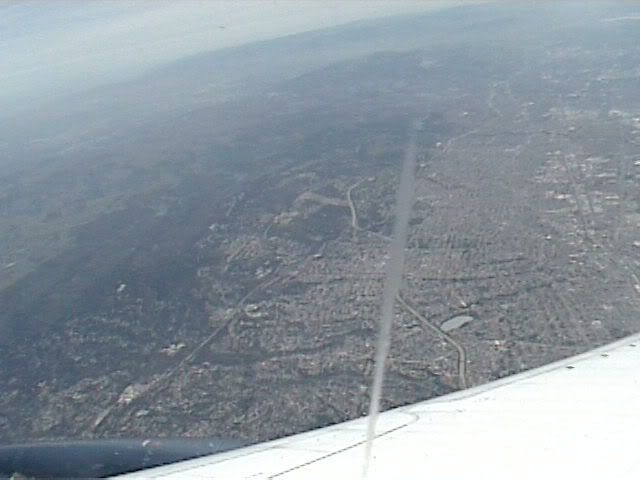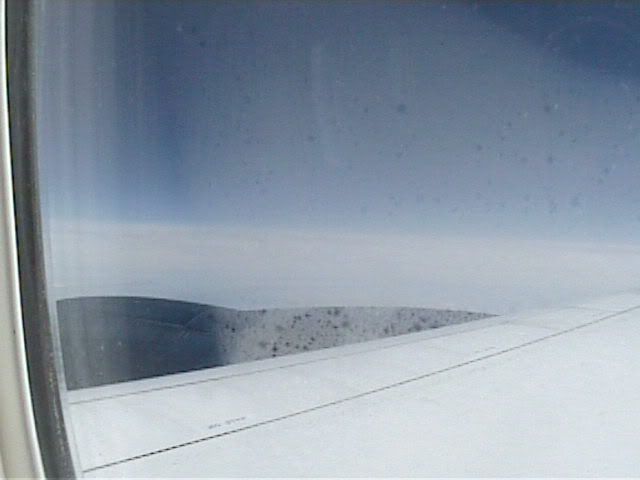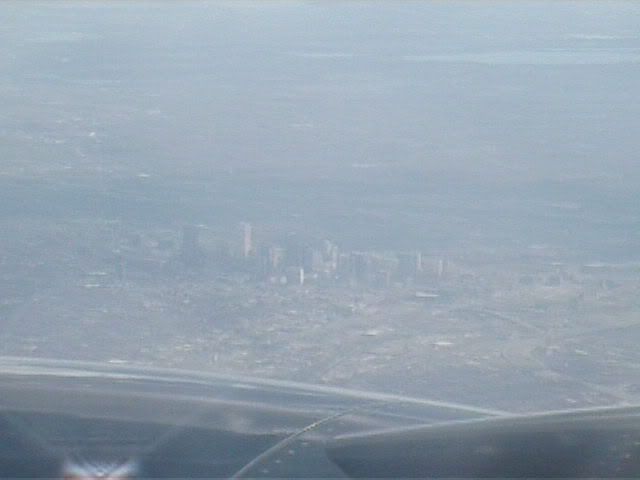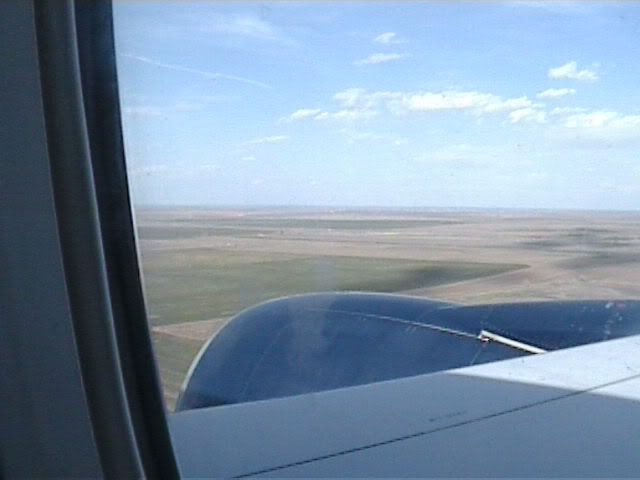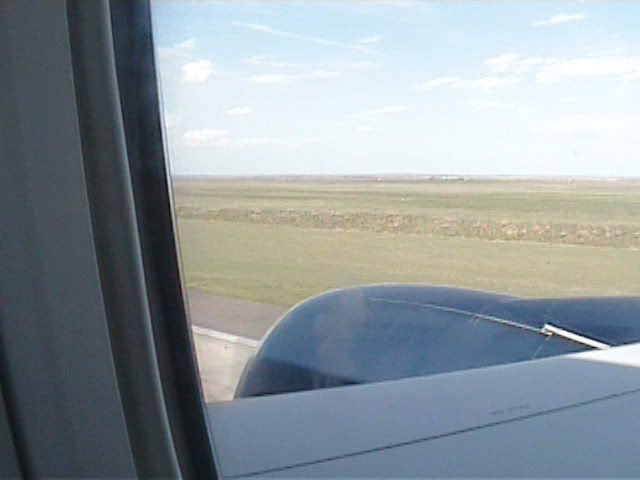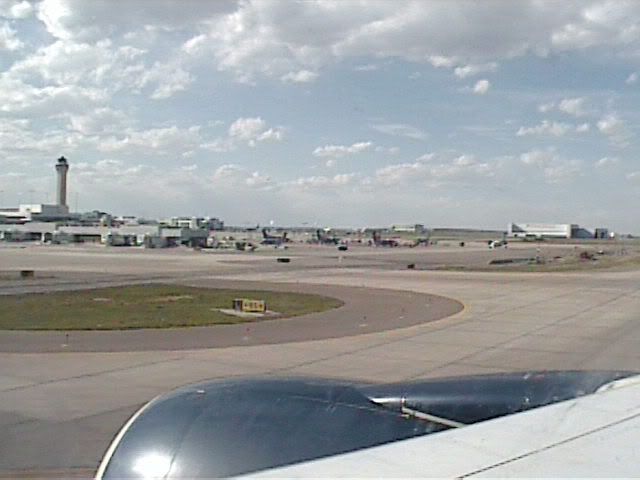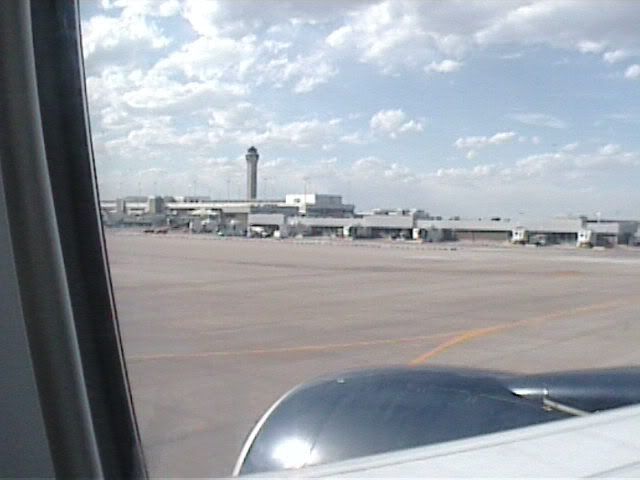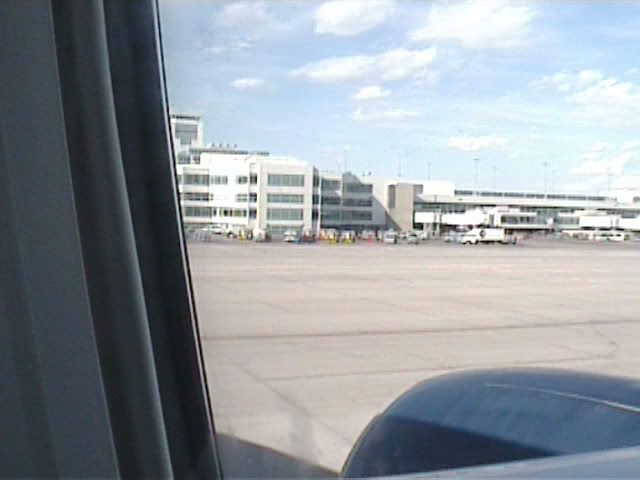 After walking onto the concourse, I headed directly for baggage claim. However, this process would turn out to take awhile as it seemed like almost an hour for our bags to come out. As I waited I started to fall asleep until I got a call my parents telling me they were almost there. Luckily for me, my bag started to come out at that instant and once grabbing it I headed down to the fourth level parking area or something to wait for our grey Rodeo. Within five minutes they showed up and my retelling of my adventures in Japan started.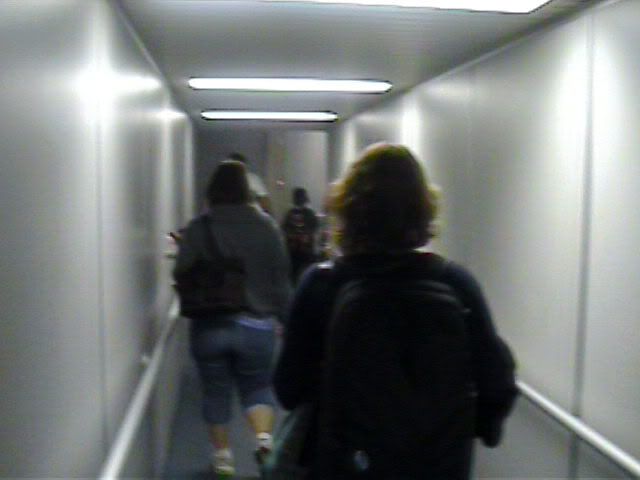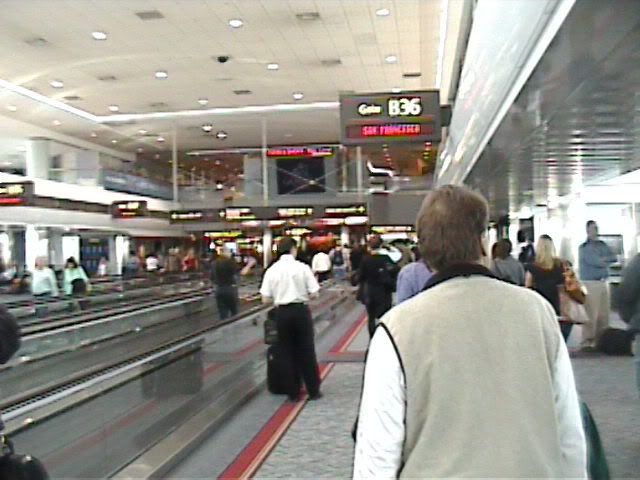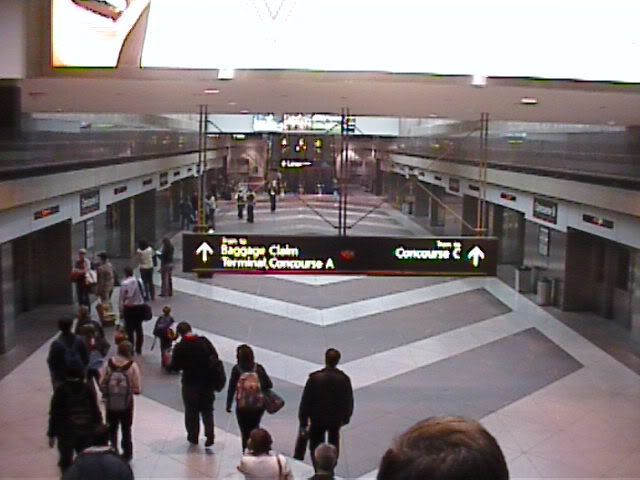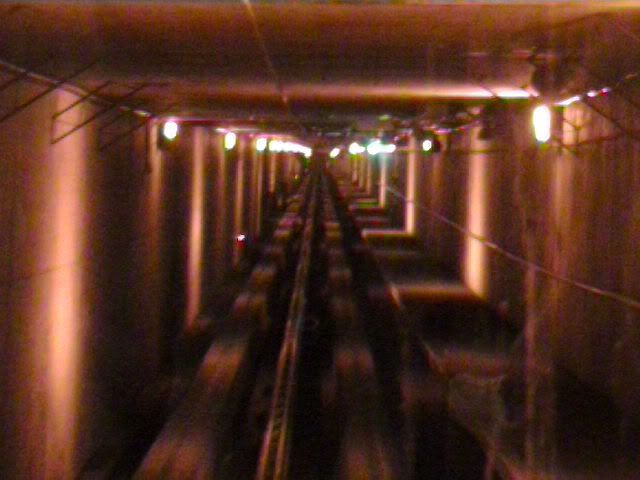 Although I had dreaded in a way coming home, it was still nice to be on Colorado soil once again. All I wanted to do that was come home and sleep in my own bed. For the rest of my life I will never forget this journey. This week was perhaps the best in my life and as I said before I will always try to find ways to return to Japan. Hopefully in two years or so I have the oppurtunity to study there or somewhere else in Asia to finish my college career, but that is still way way way off. Anyway thanks to all who have had the stamina to survive this trip report.
For those wanting to read more reports from me, I will have a report on a national competition I traveled to in MCO and then in the following weeks, reports on two or three trips to New York.
Mina san, owari desu.