After a short trip to SGN for work, it's now my vactaion trip to China. With some friends we're off to the silk route that will take us to Xian, Urumqi, and Kashgar.
Leg: SIN-Guangzhou (CAN)
Time: 3 hrs 30min
Flight: CZ 354
A/C: A320
Boarding CZ. Don't know the age of the a/c, but the cabin looked tired and warned.
Flight was 70% full, so I moved to the empty emergency row.
Fantastic leg space for EY.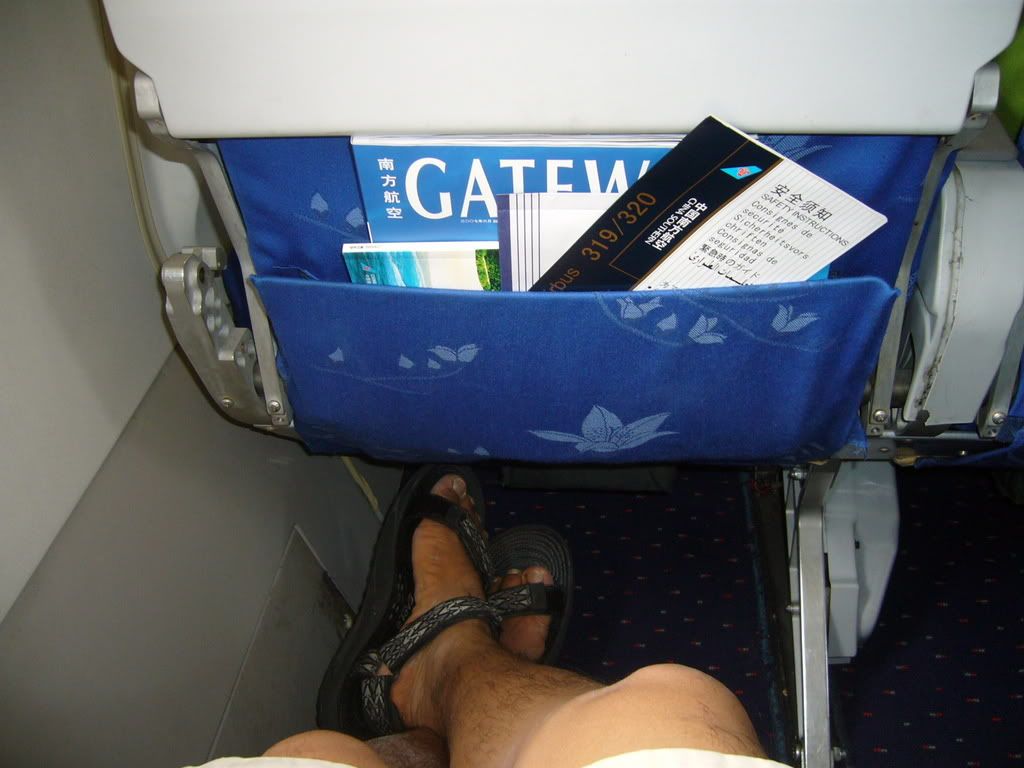 A320 TV monitors showing safety demo.
I have not seen nor used this for the longest time - Airphones.
Take off from SIN
After an hour, late lunch was served. Stir fried flat rice noodles with pork and veg / cabbage salad / tapioca beads dessert / roll and butter. Meal was so, so. One of the misses from SATS Catering.
We arrived on time, but the conecting evening flight from Guangzhou to Xian was cancelled. CZ provided us an overnight stay at their very own China Southern Airlines Hotel in the city with dinner and breakfast.
Guangzhou-Xian
A/C: 757
The next morning, got the 0820 flight to Xian. A pic of CZ to Chegdu at Guangzhou Baiyun Aiport.
I got the 757 a/c from Guangzhou to Xian. Sorry no pics.
The breakfast was sliced pineapples and cream cake. The hot item consisted of sweet potato puff, sushi and bun with some unidentifiable meat inside. As Xian has a consiberable Muslim population, the meal was Halal. No choice.
I'm not a fussy about airline food. But this is one of the few occasions I didn't eat. Just took a bite of the bun with the unidentifiable meat stuff and that's it (the other time I didn't touch my meal was on PIA from Islamabad).