DATE: 3/JUL/07
ROUTE: DUB-ORK
AIRLINE: AER ARANN (RE)
FLIGHT : RE 603
A/C : ATR-42
SEAT : 3A
DEPARTURE TIME: 0830
REG: EI-CVR
I had to go to Cork for the day and really wanted to try Aer Arann. I did look at Ryanair and they were €72 return incl taxes and Aer Arann was €120. I really didnt want to go Ryanair again so to me it was worth the extra . I checked in online the day before and it was so easy and fast.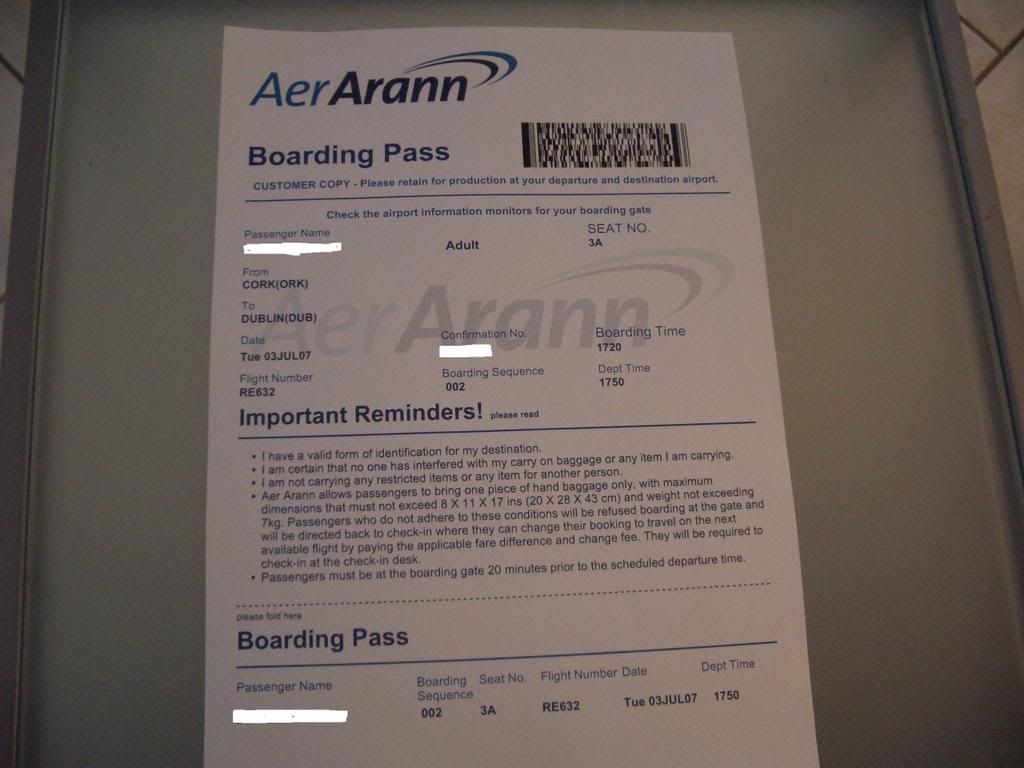 I arrived at Dublin Airport at 7am after having taken the coach. I went to get some breakfast and then went through security. The airport was quite busy as it was the first week of the school holidays and everyone was heading away to the sun.
Security was cleared in 10 minutes and I decided to look at what AC were around. I headed to Pier A.
Aer Lingus's new A330 Reg: EI-DUZ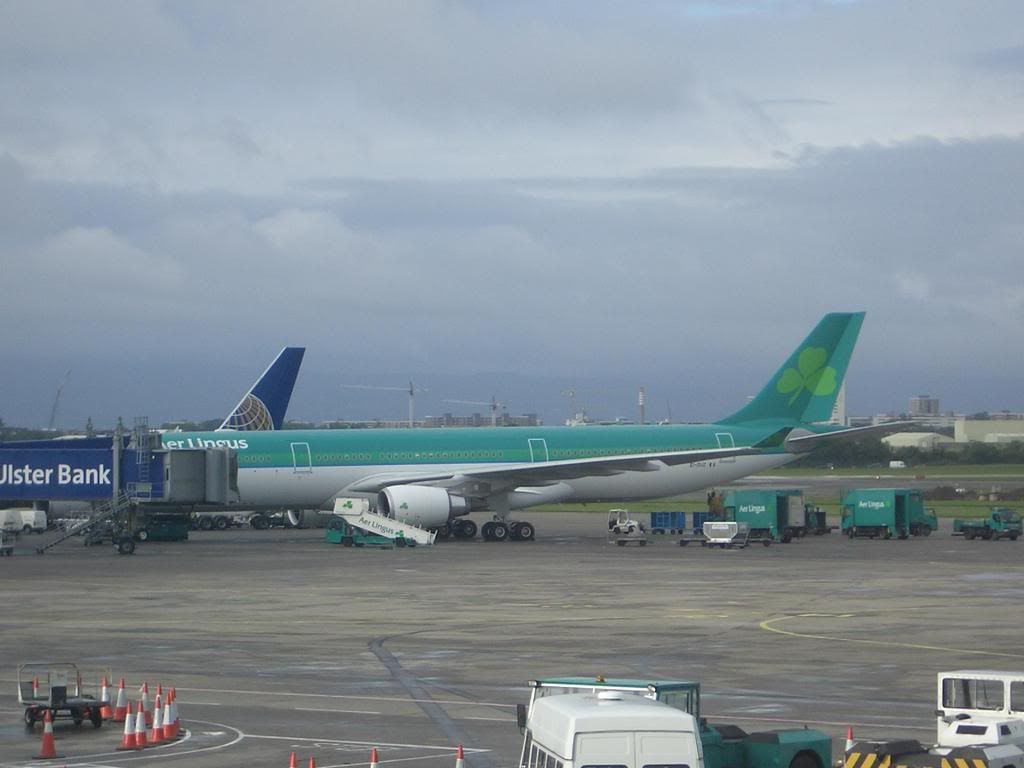 Anyone know whats going on at the tail???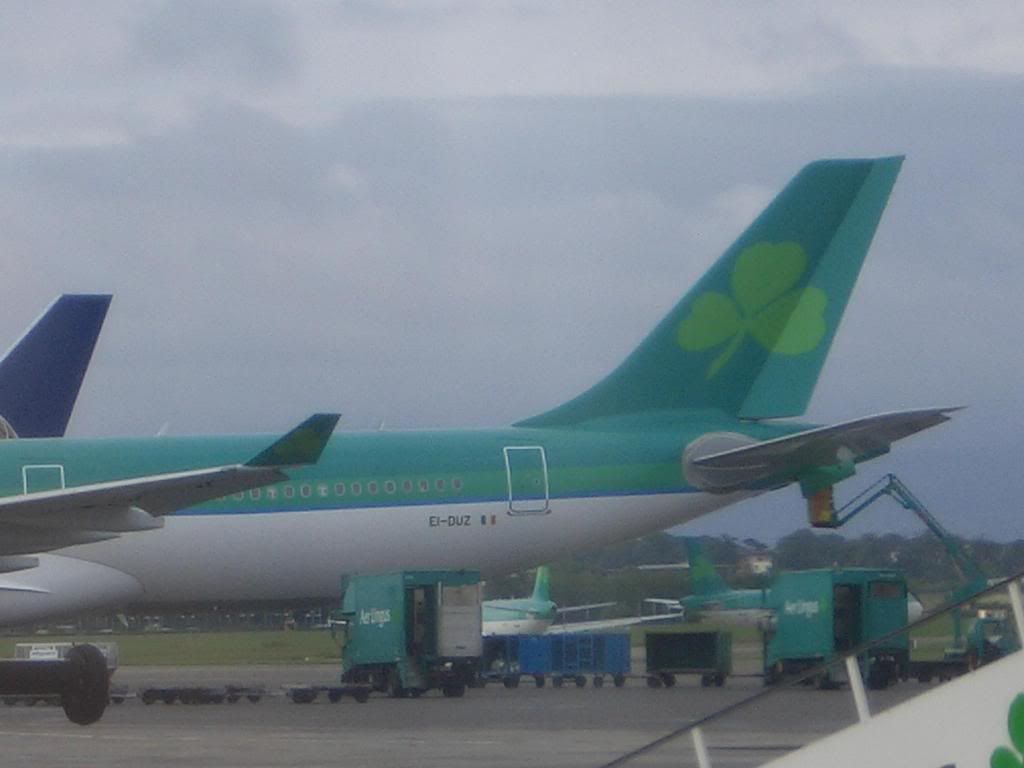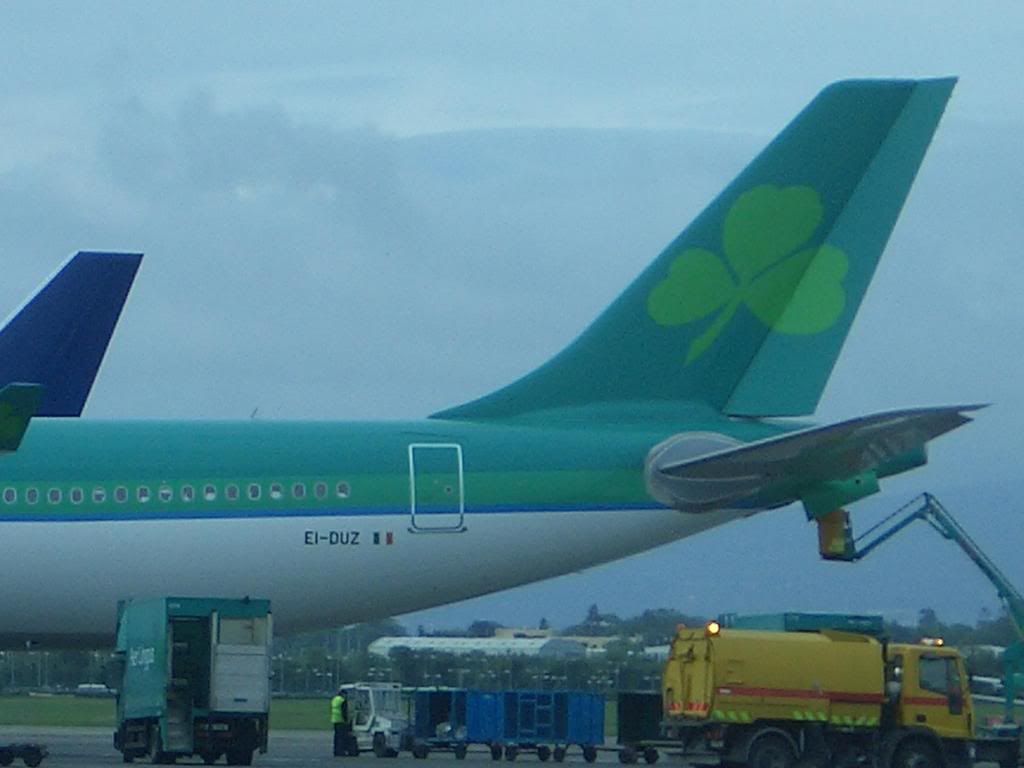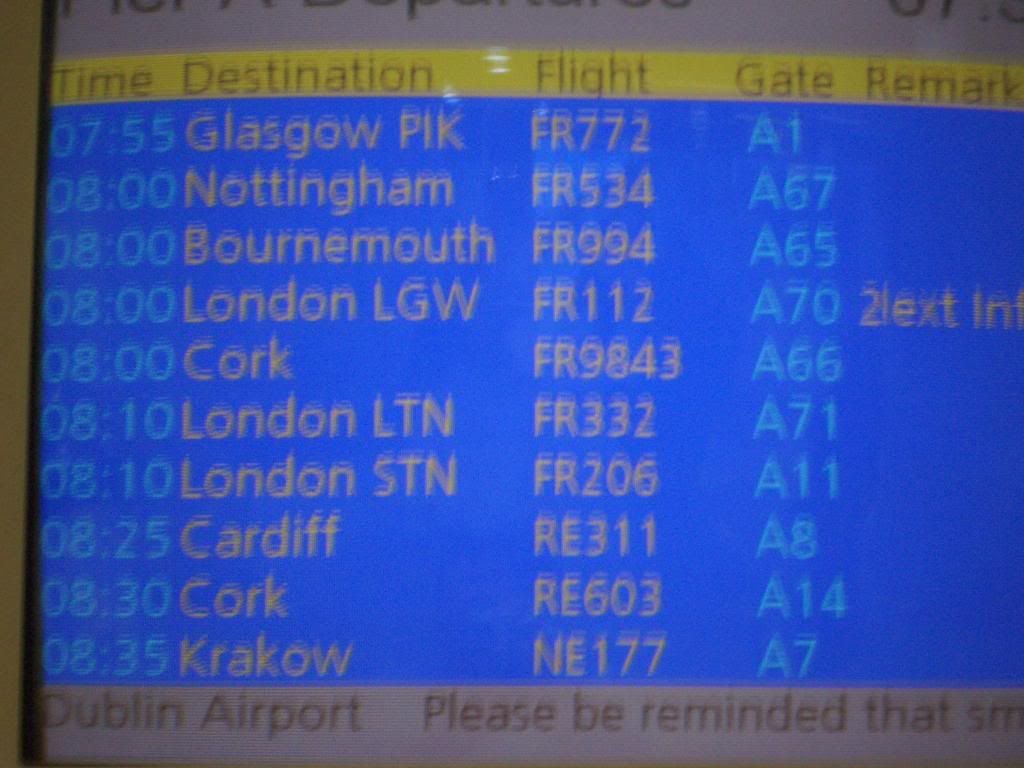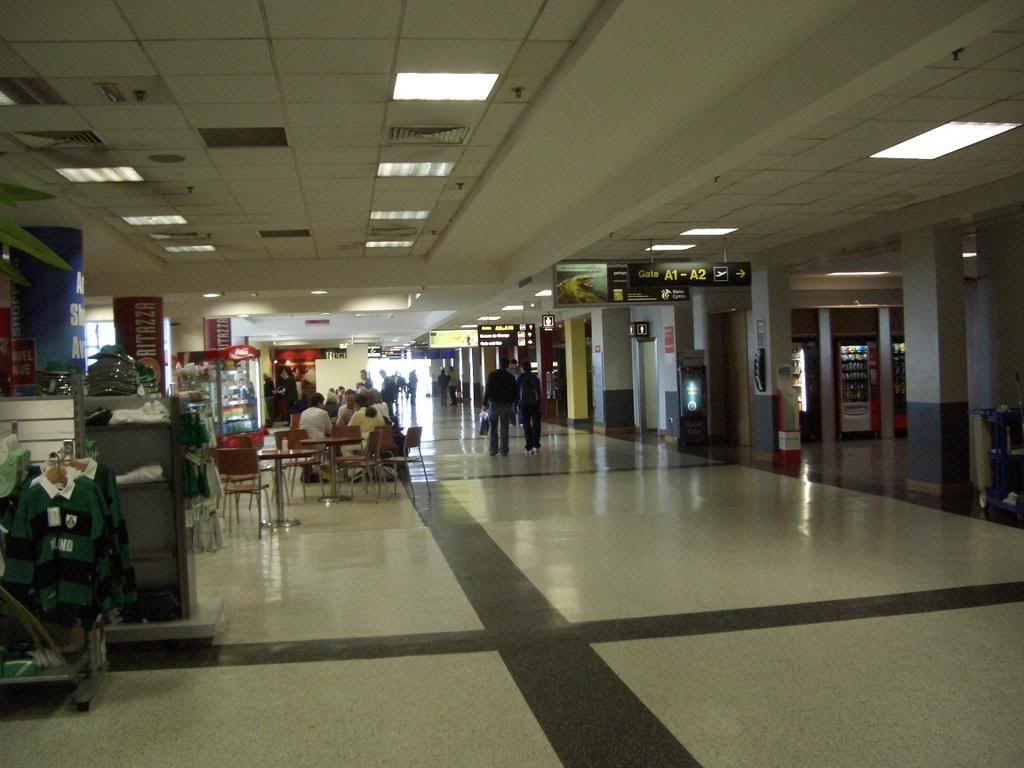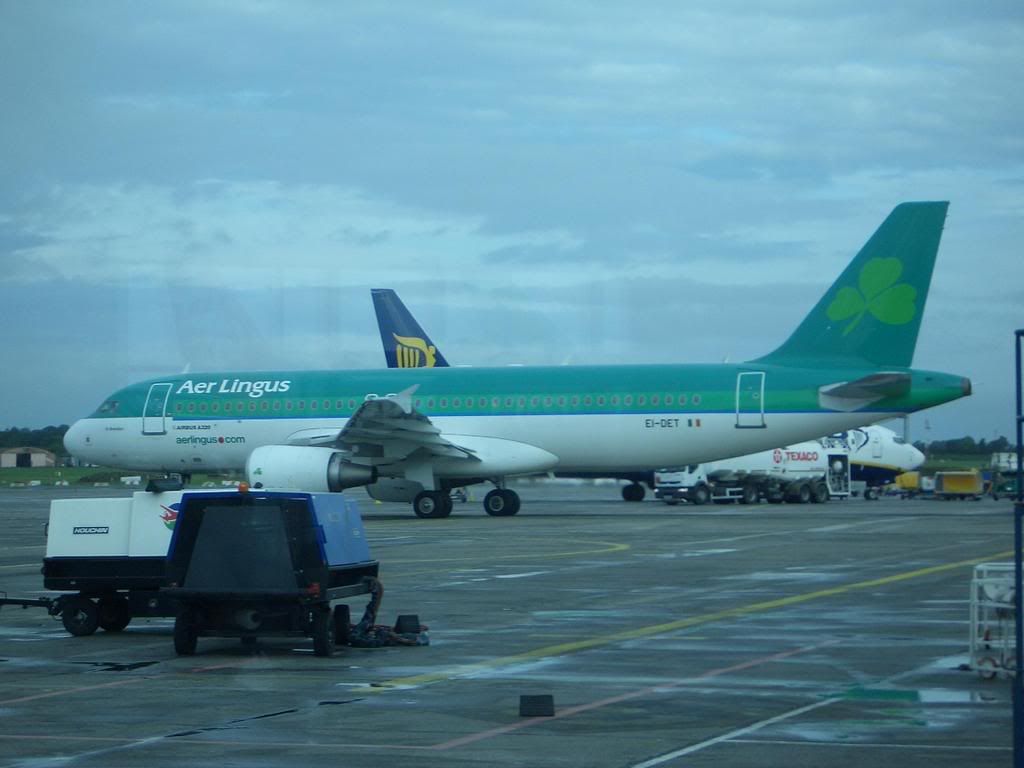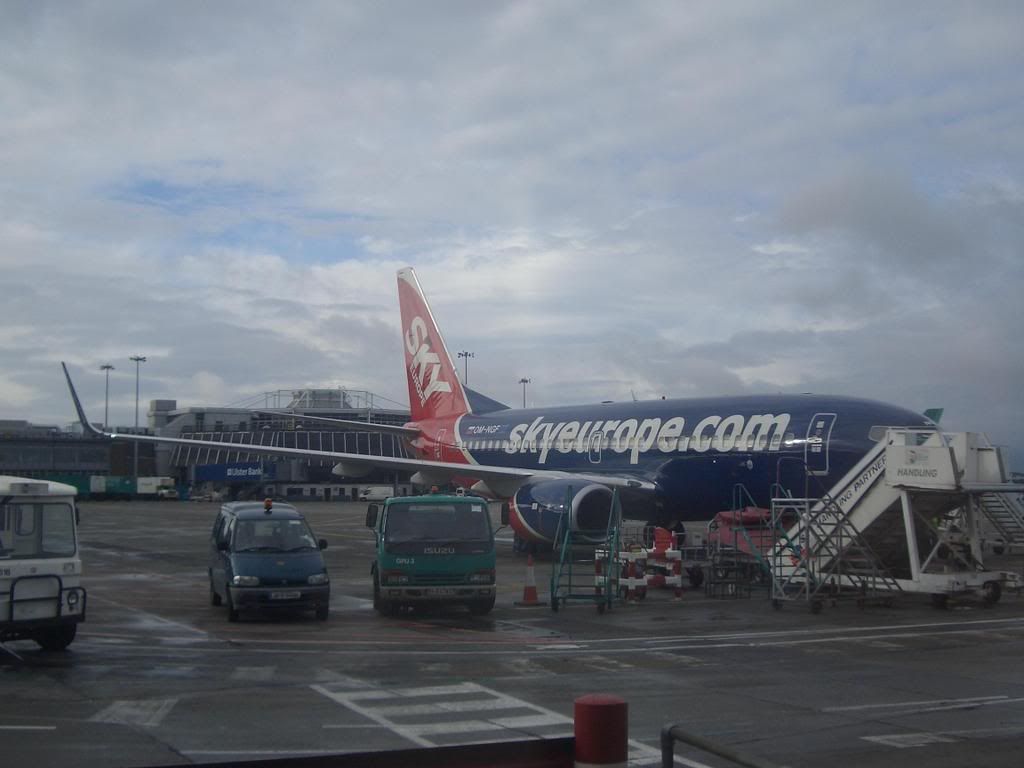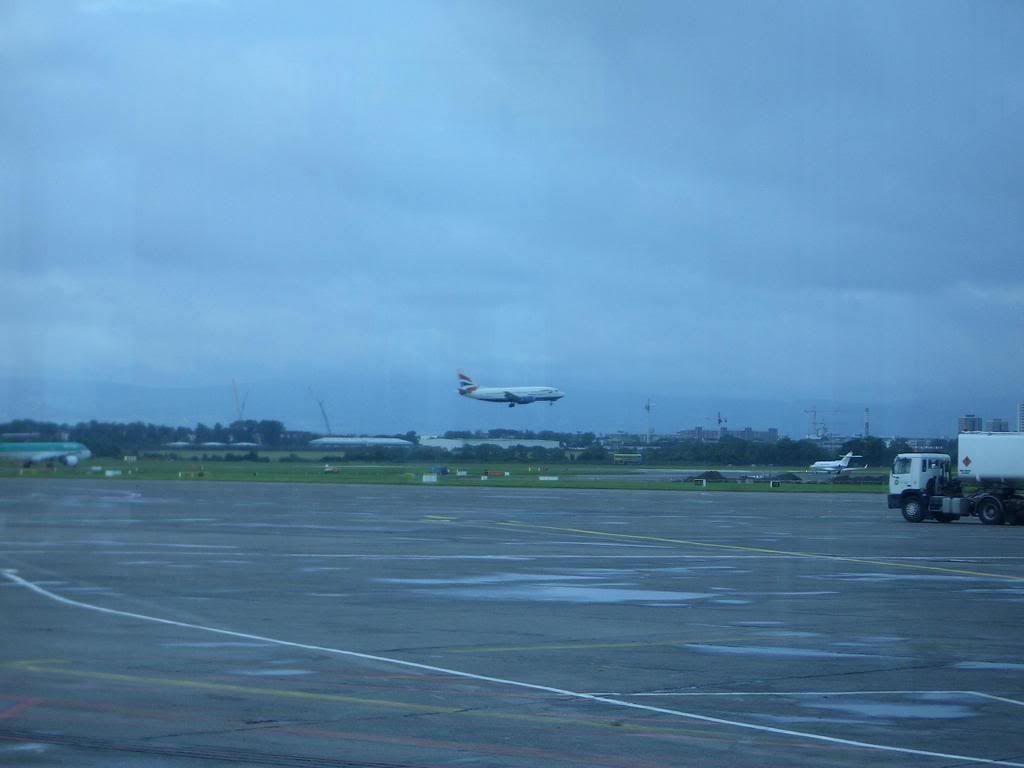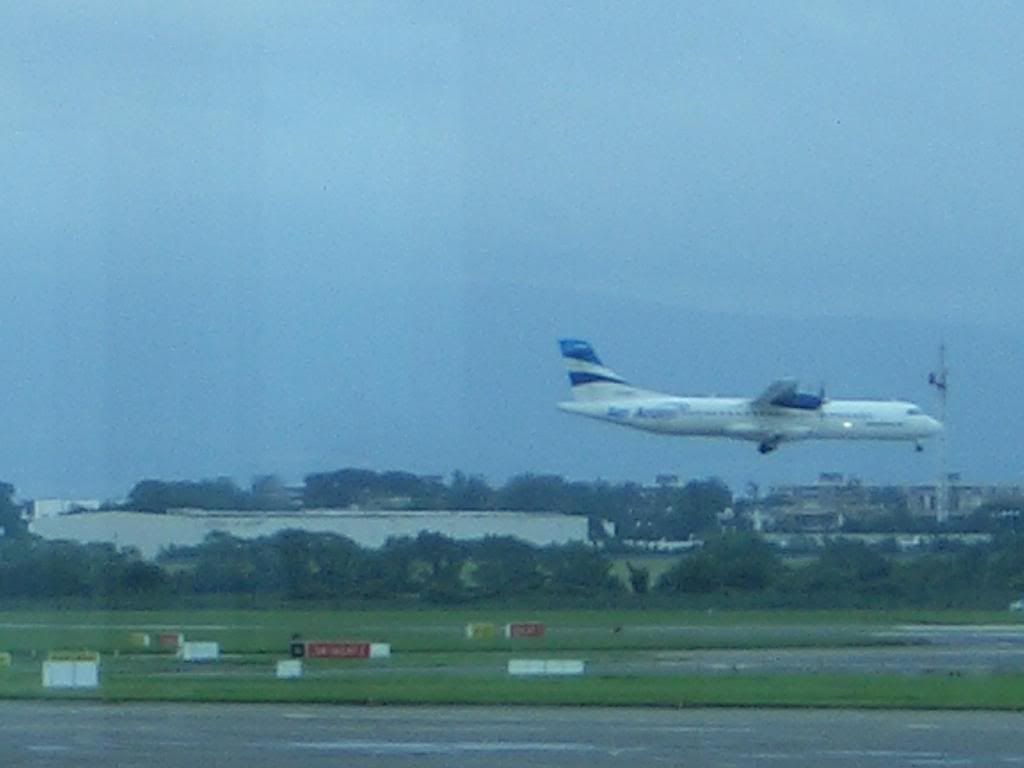 DUZ meets JFK!!!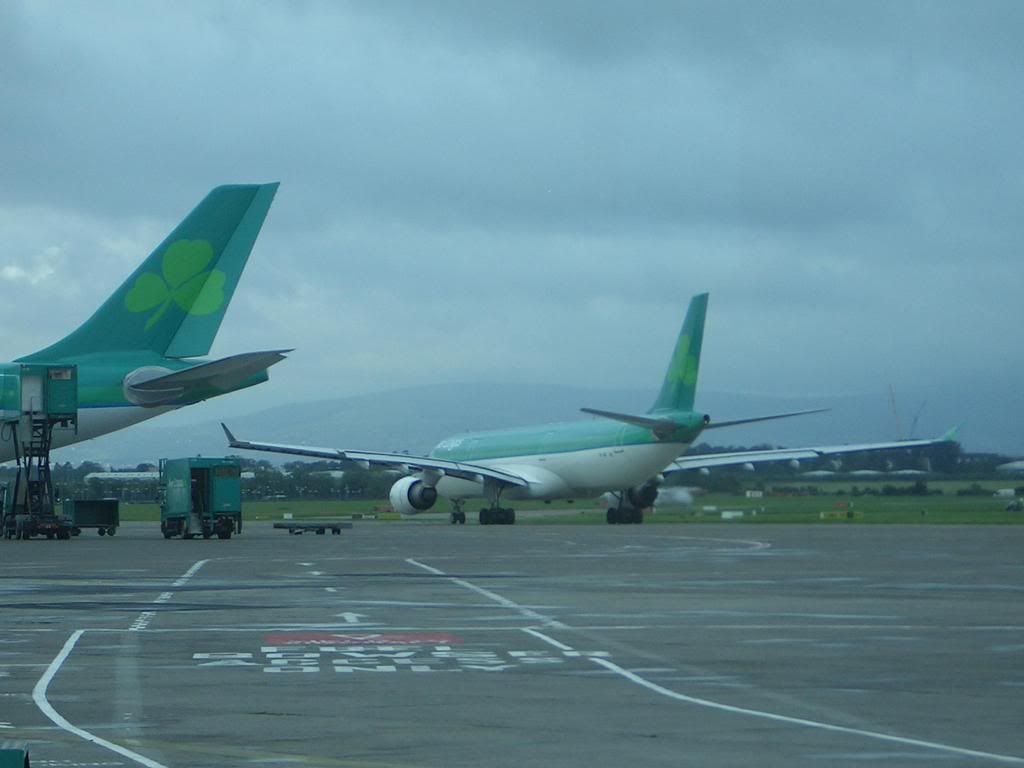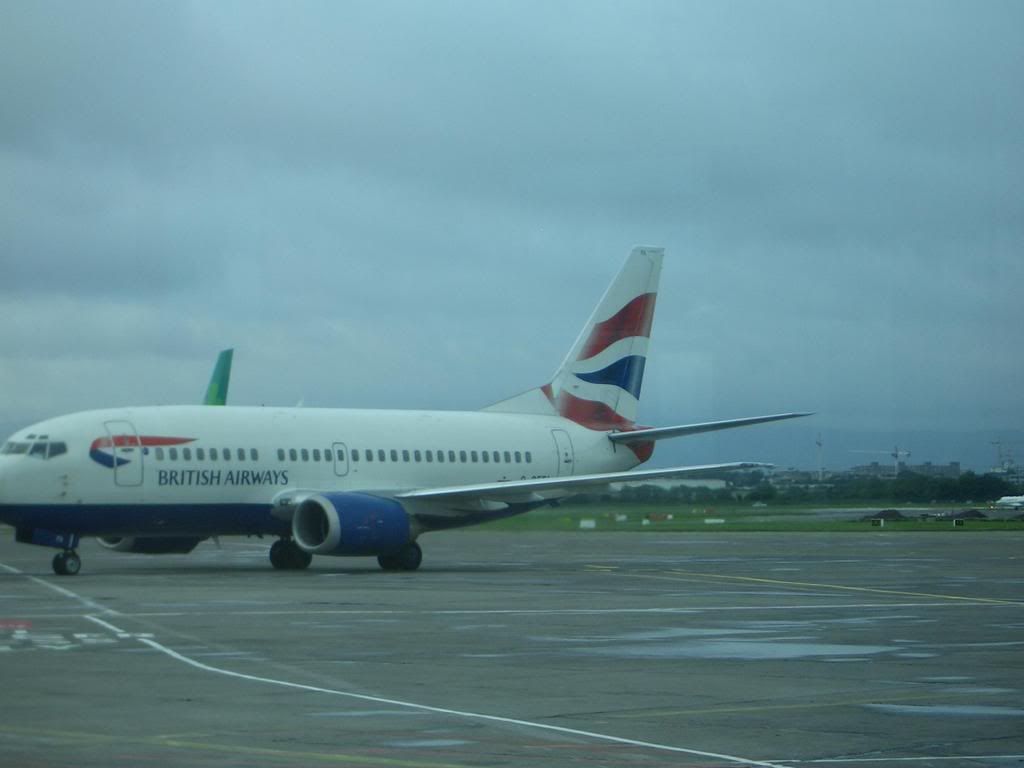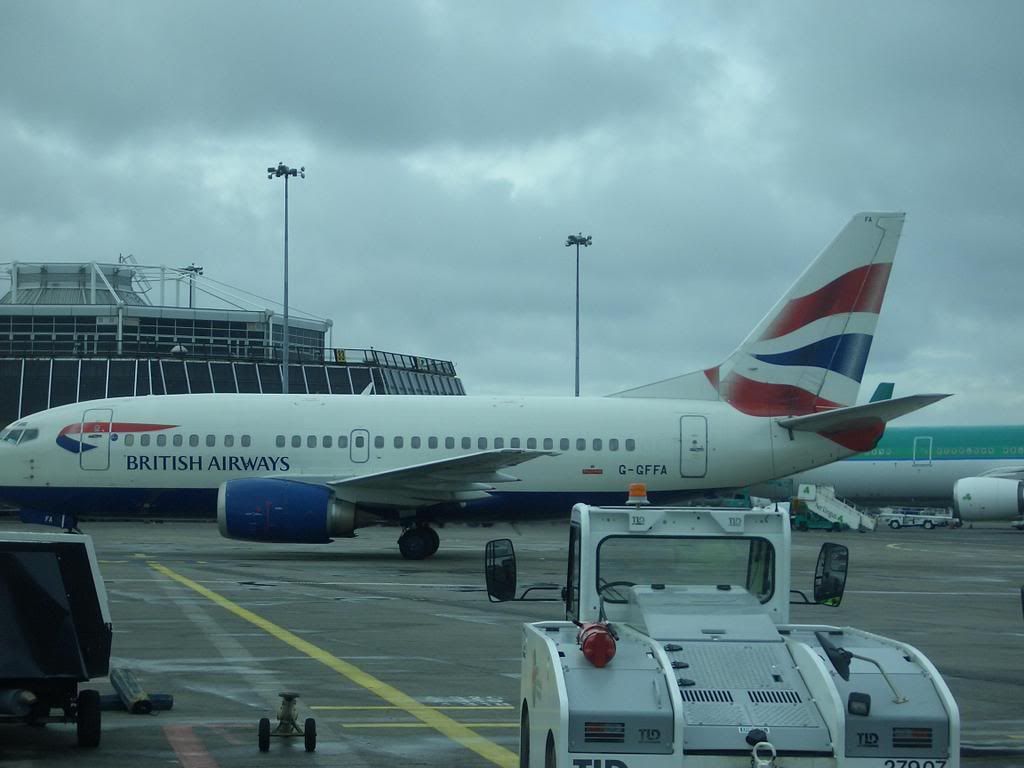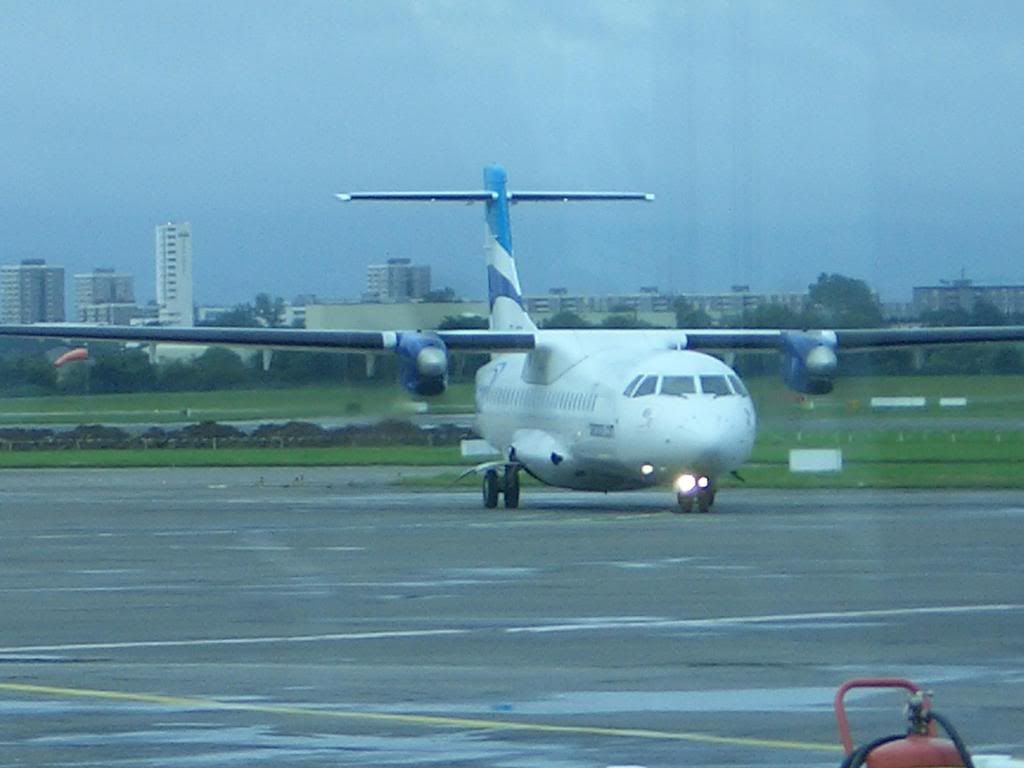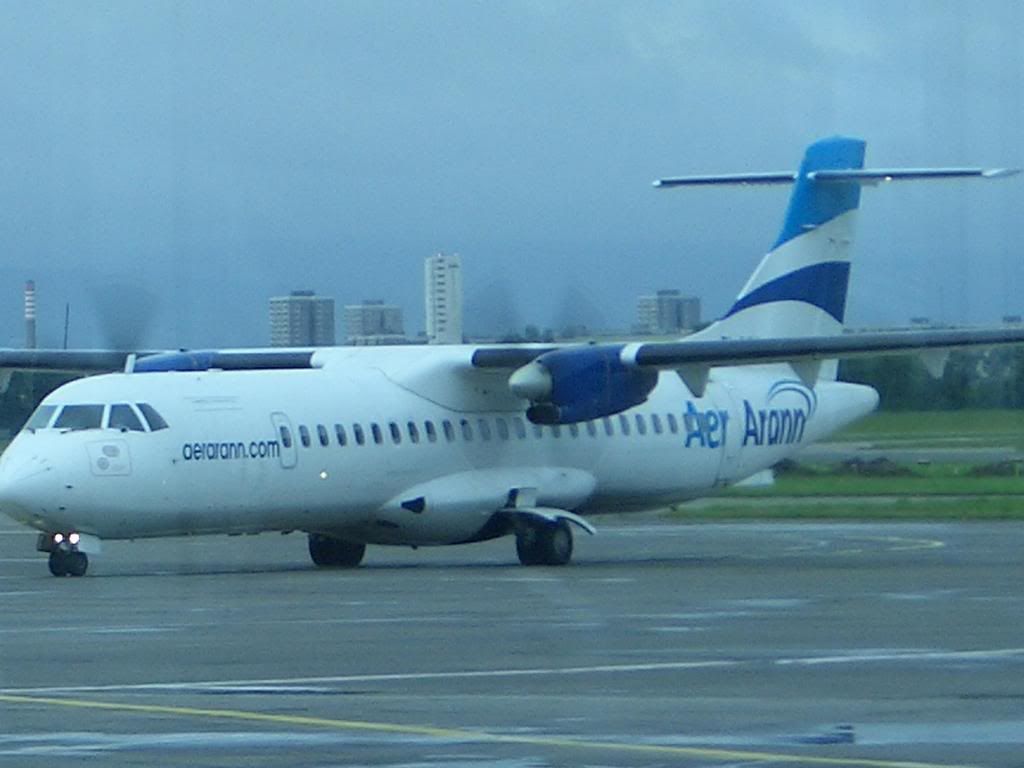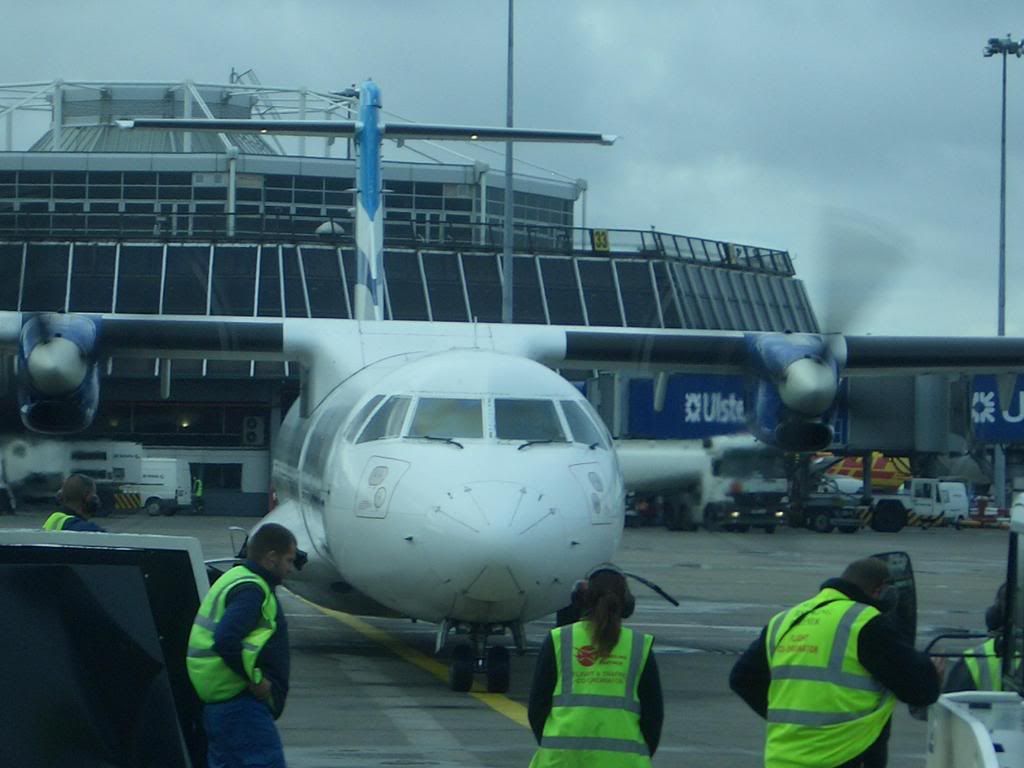 The flight was going to board from A14 . This is not a bad area and has lots of seating and internet stations. Much better than Ryanair's gate A600000!!!!LOL....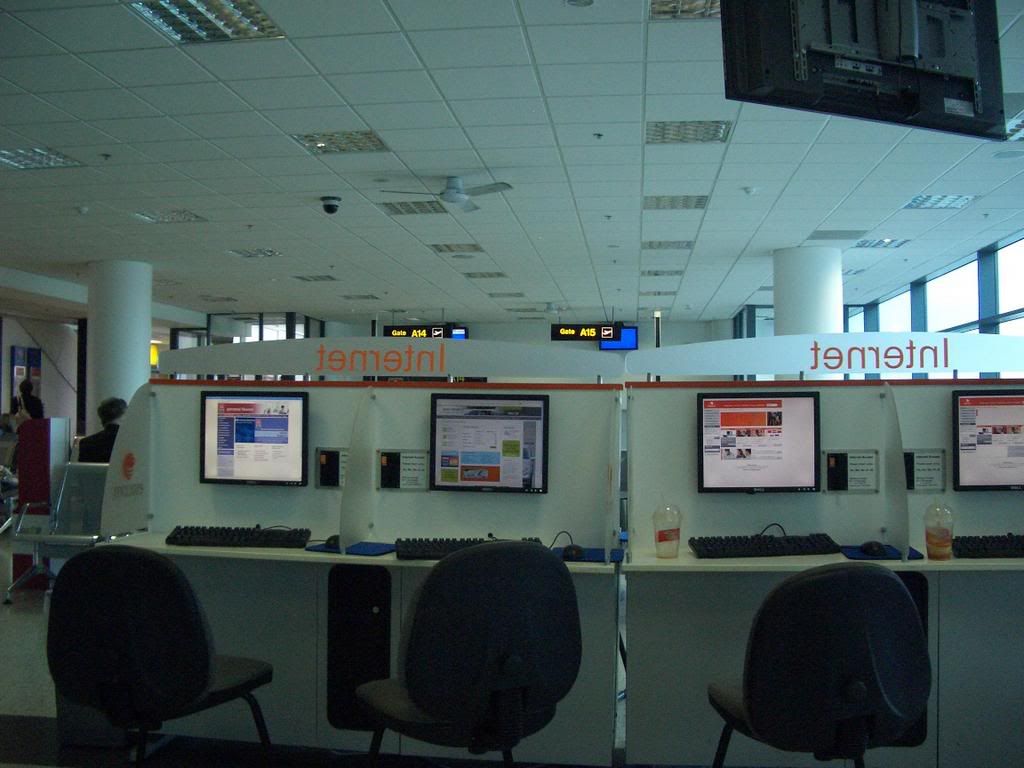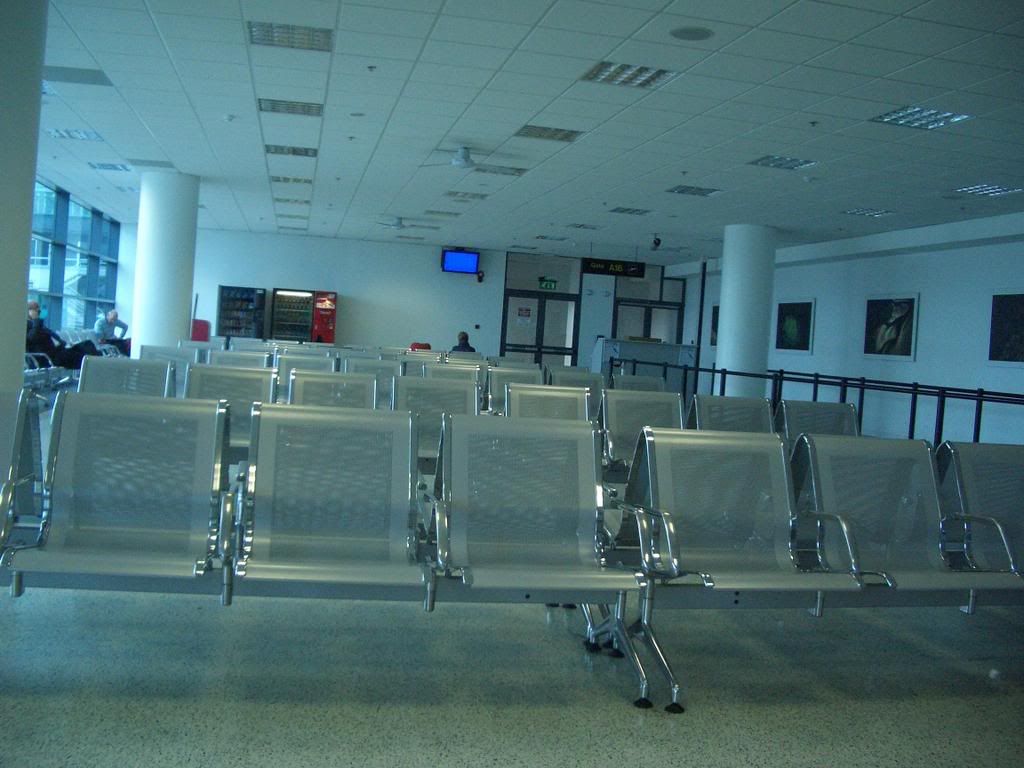 We boarded on time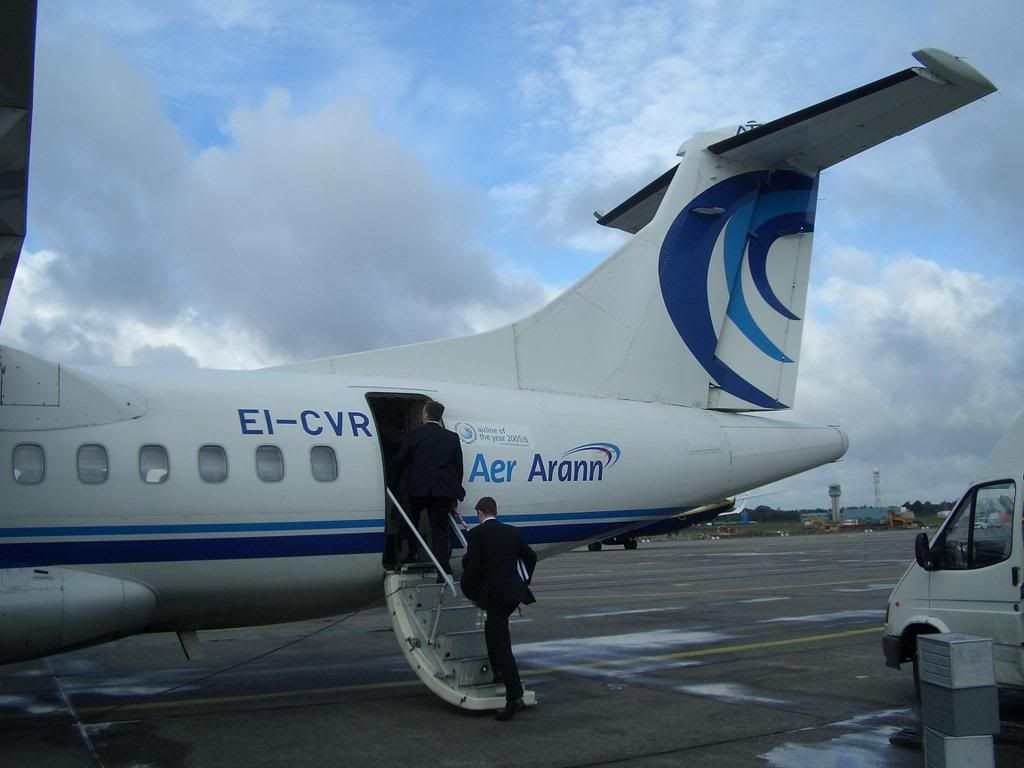 As I boarded I was greeted by a friendly male crew . He was the only FA on this flight.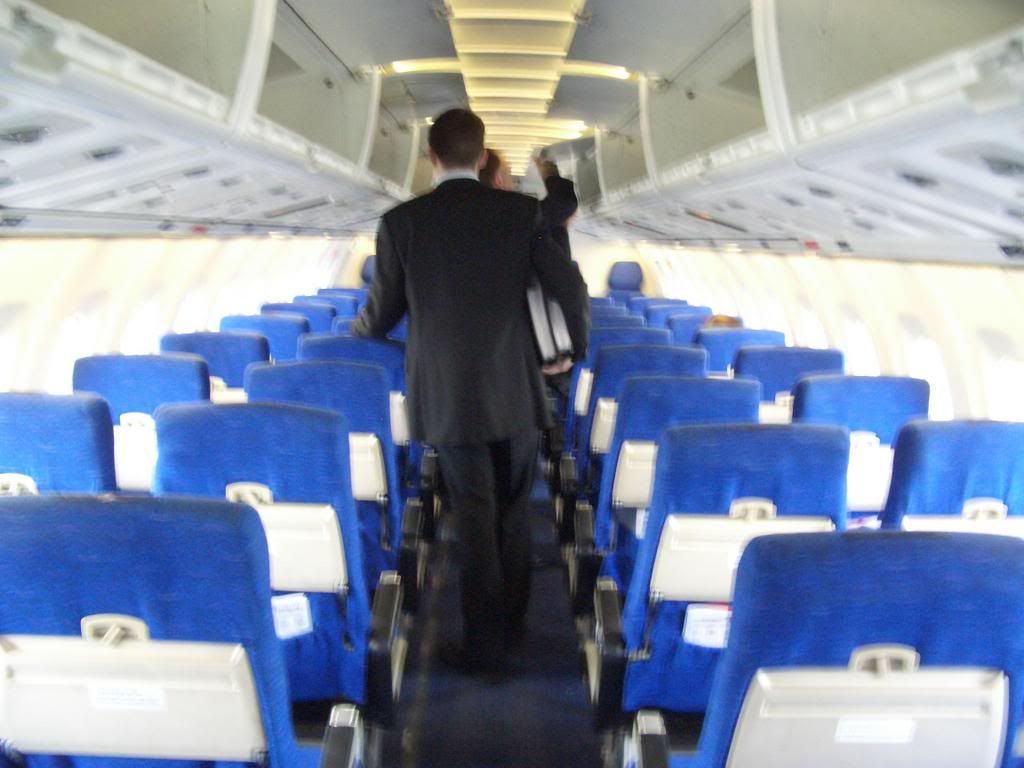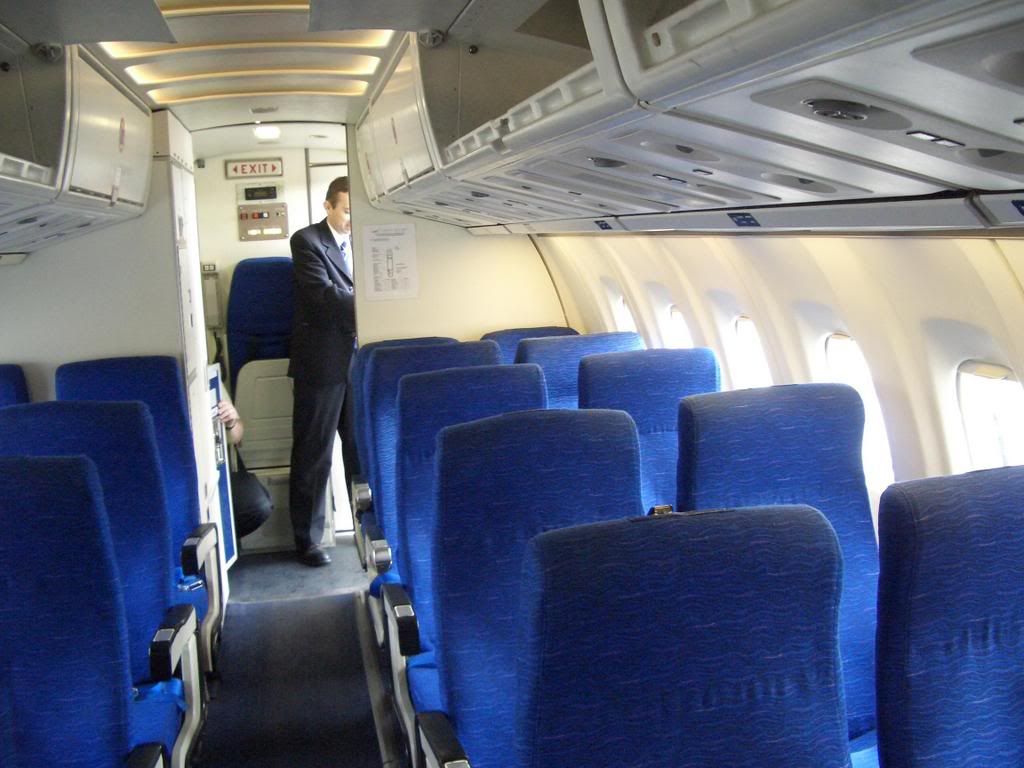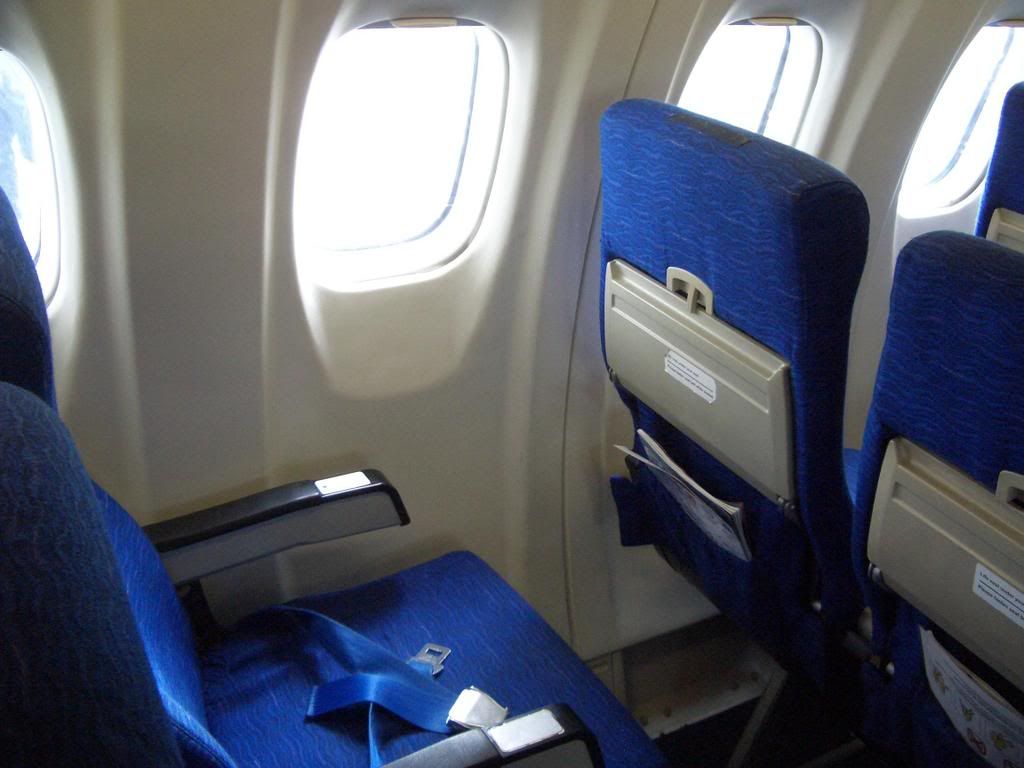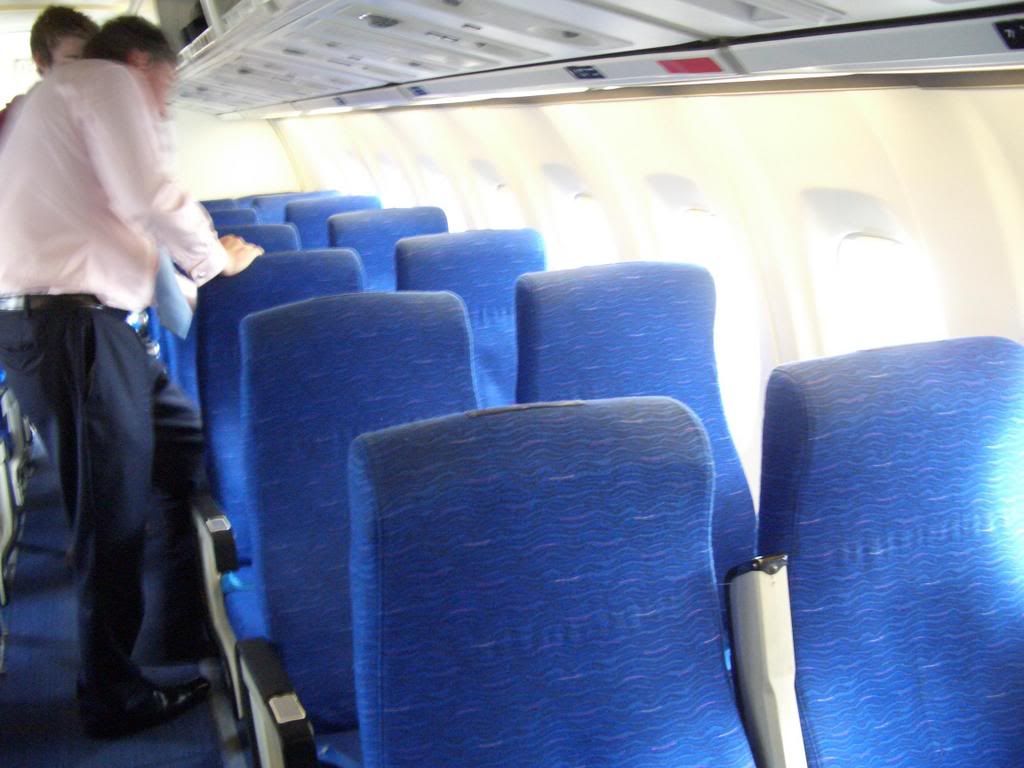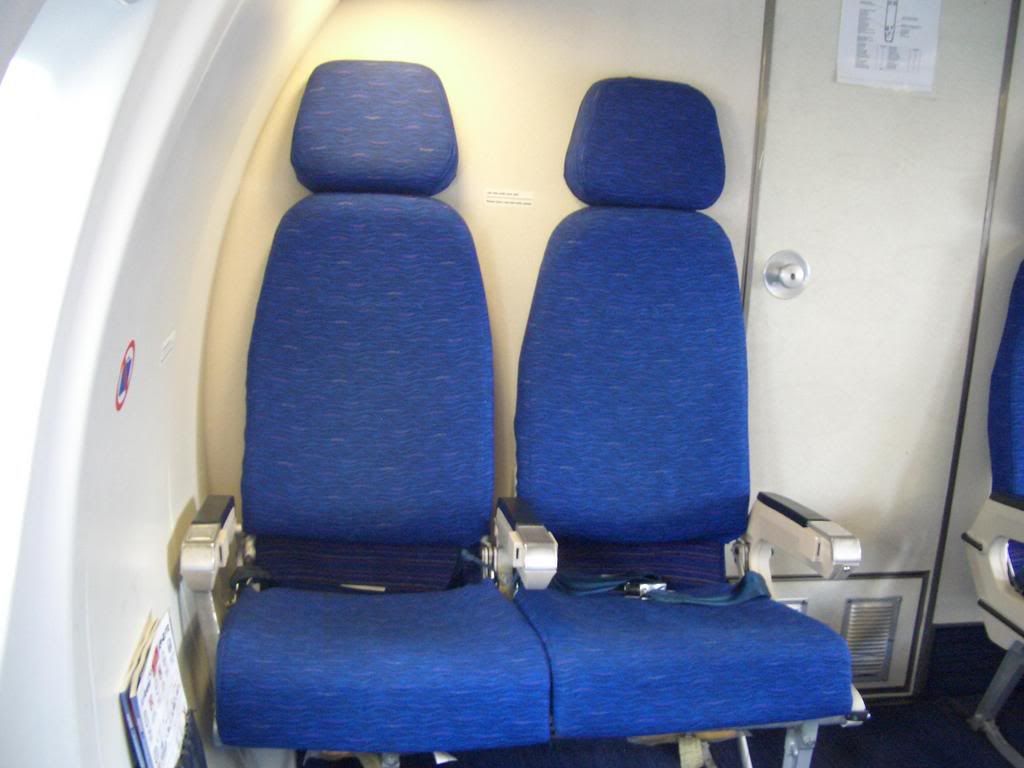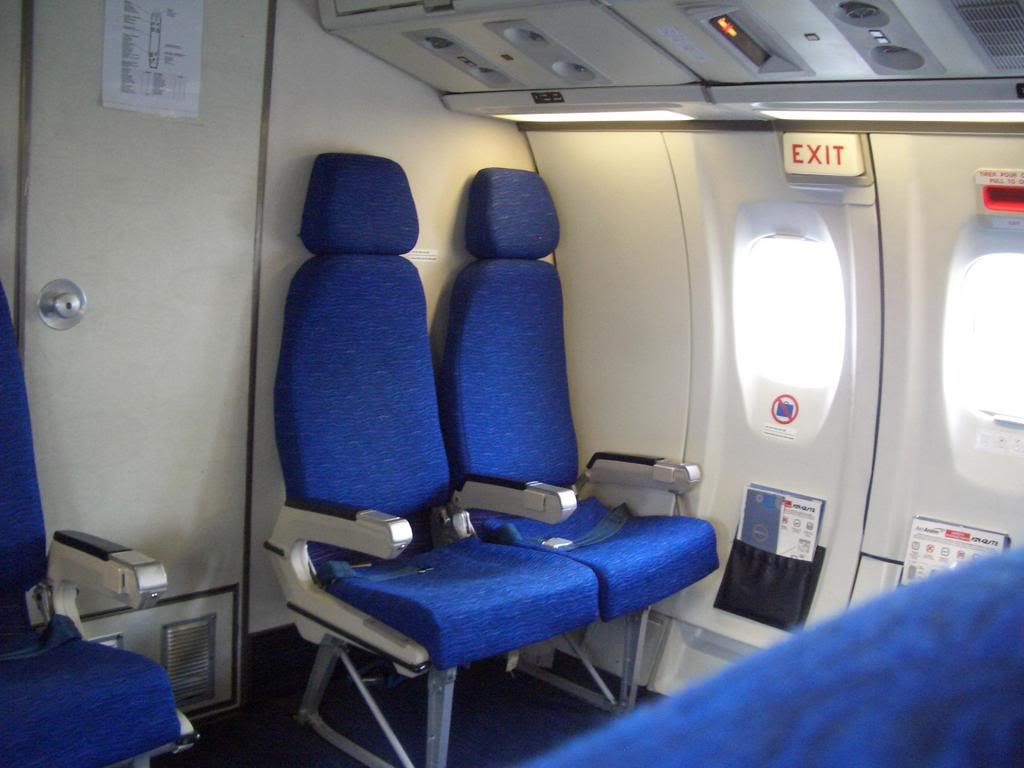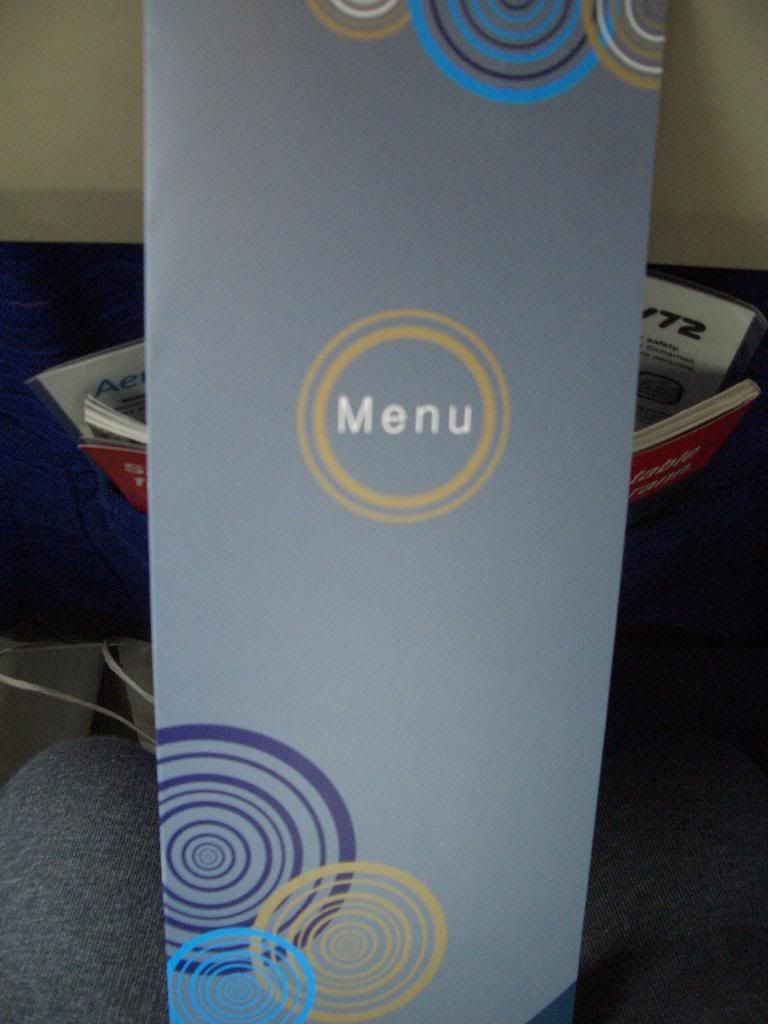 N272WA's private plane was parked by Pier D .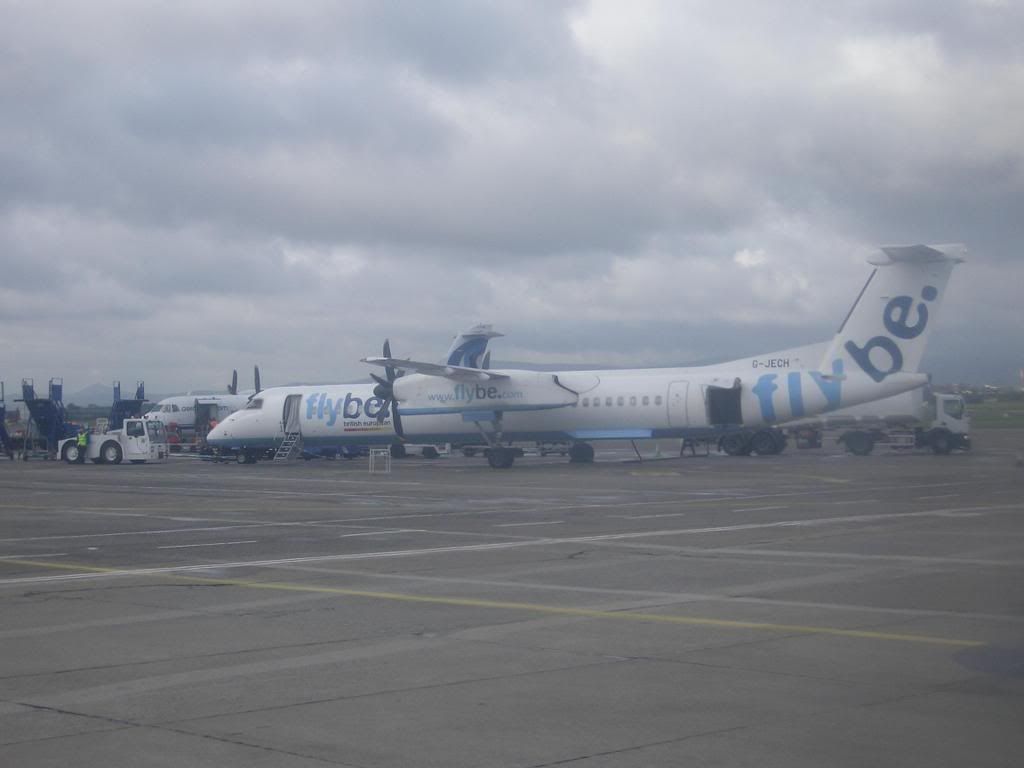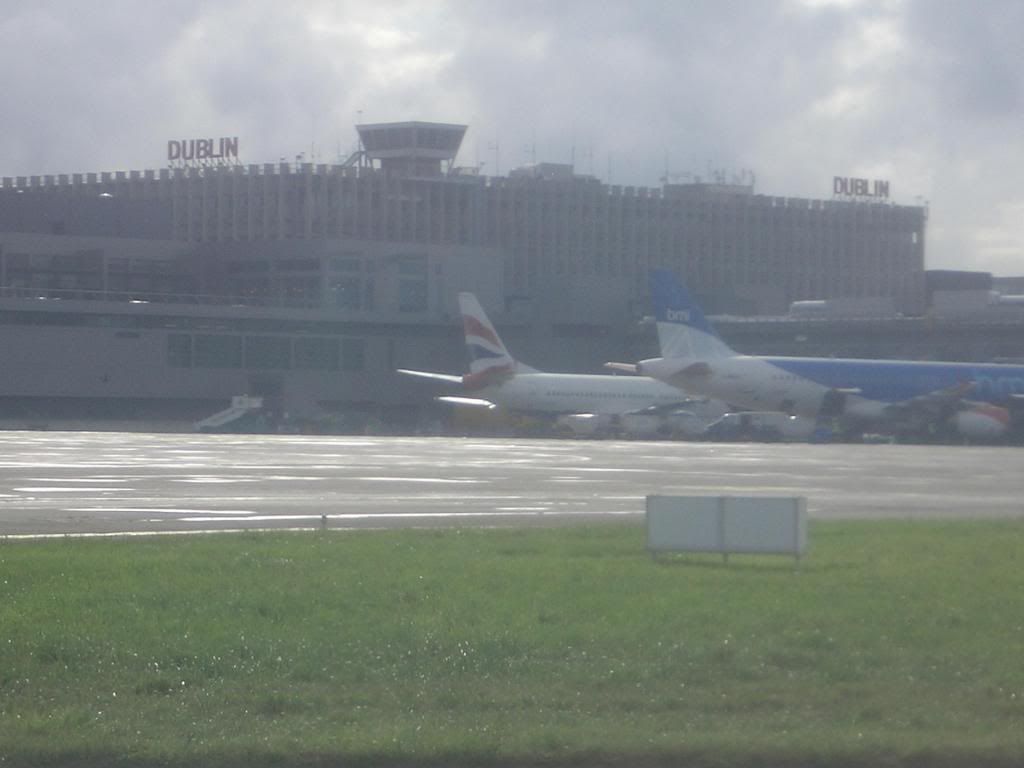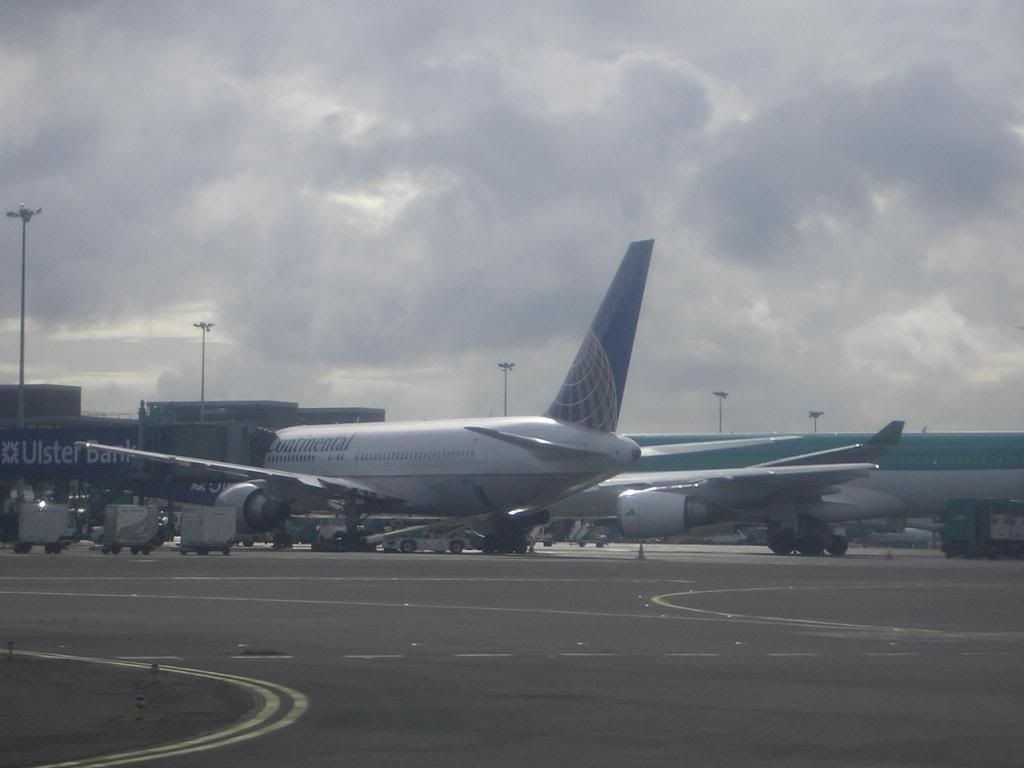 US Airways 757 parked at Pier C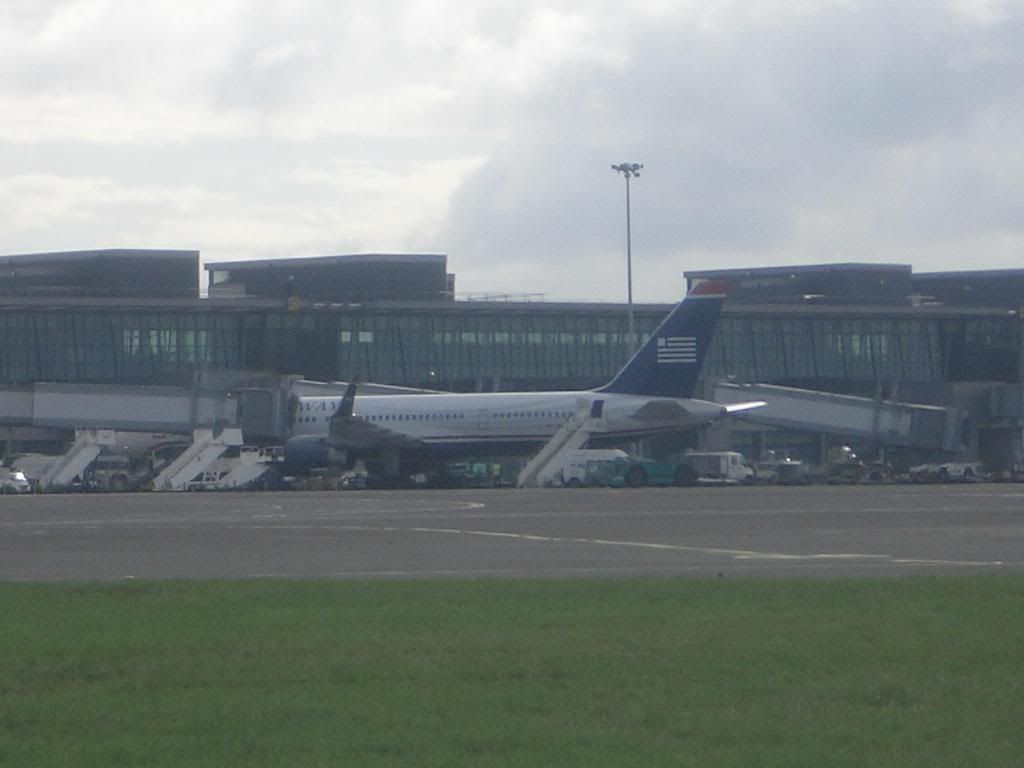 Some DUB spotters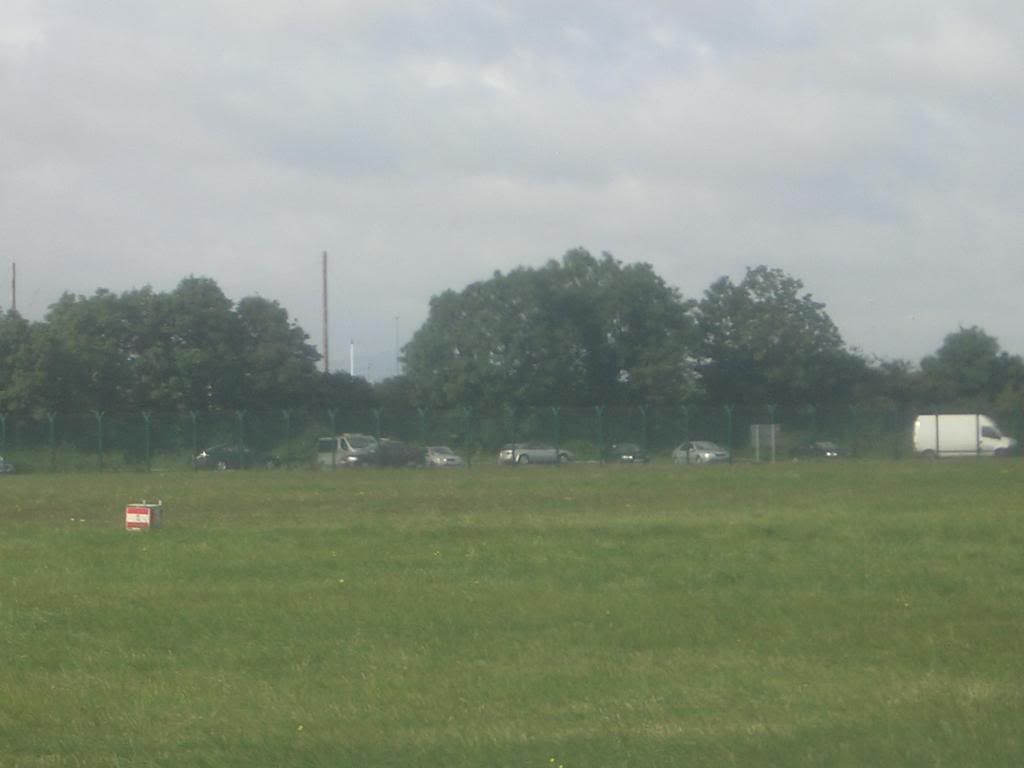 Time for take off.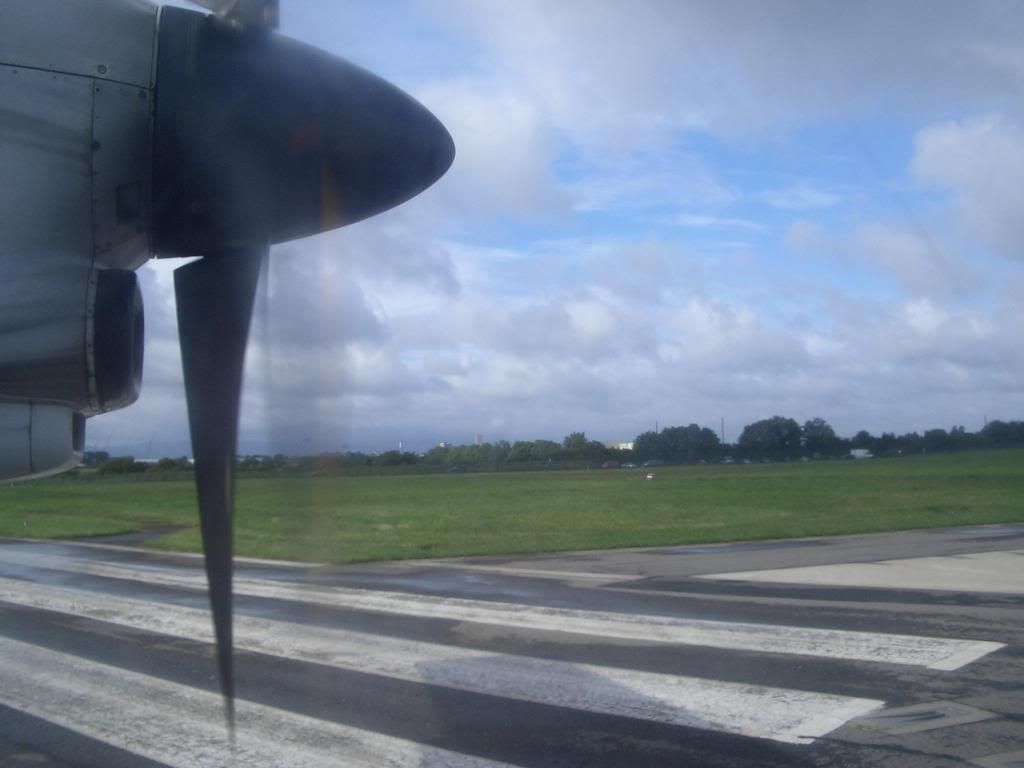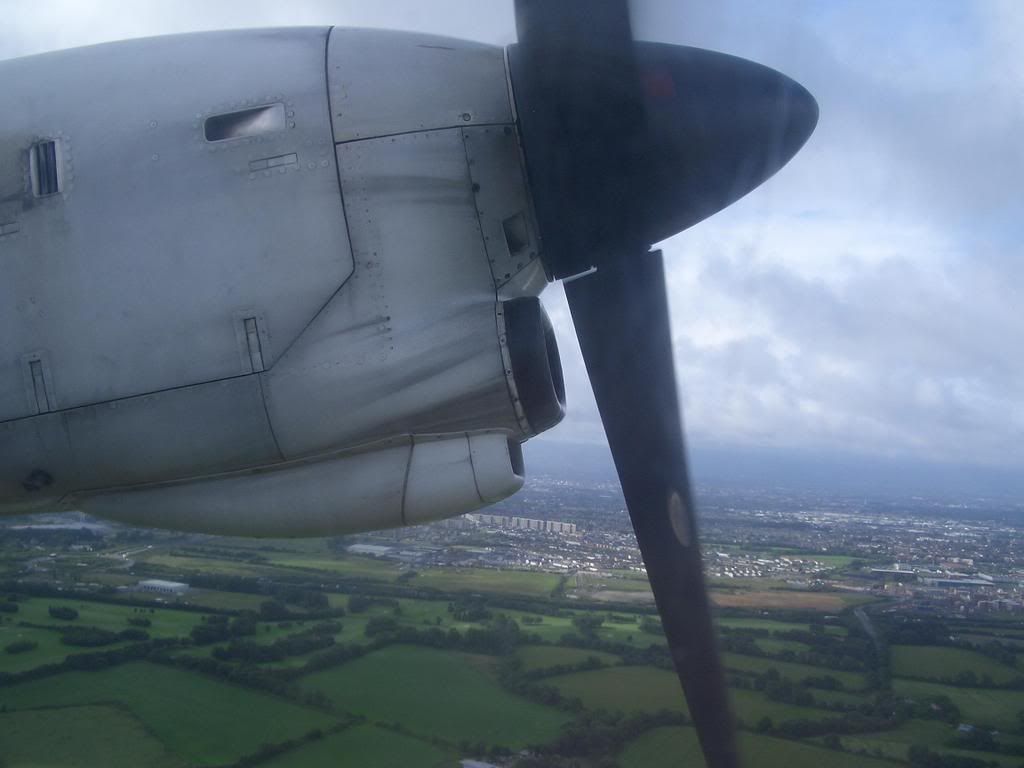 A view of Dublin Port
After take off we were offered a choice of free Tea/Coffee/Sparkling water or still water. Also a copy of the Irish Indo. Other soft drinks and snacks were available for purchase. Alcohol is not allowed to be served on Irish flights over land (apparantly).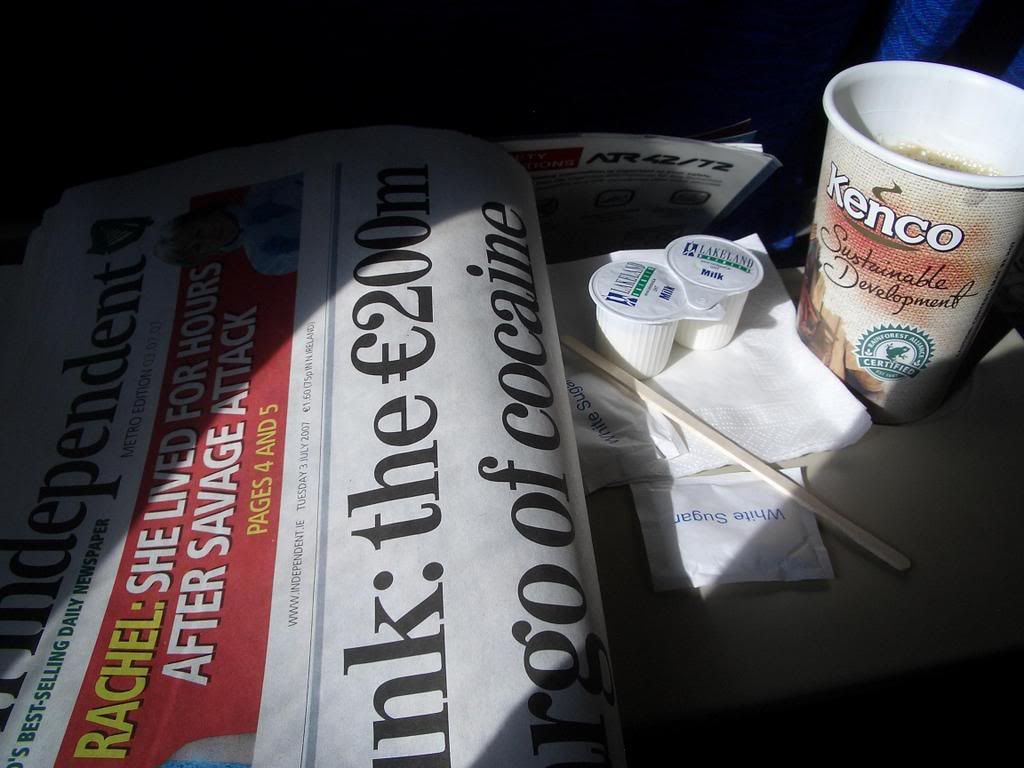 Some great views of Ireland .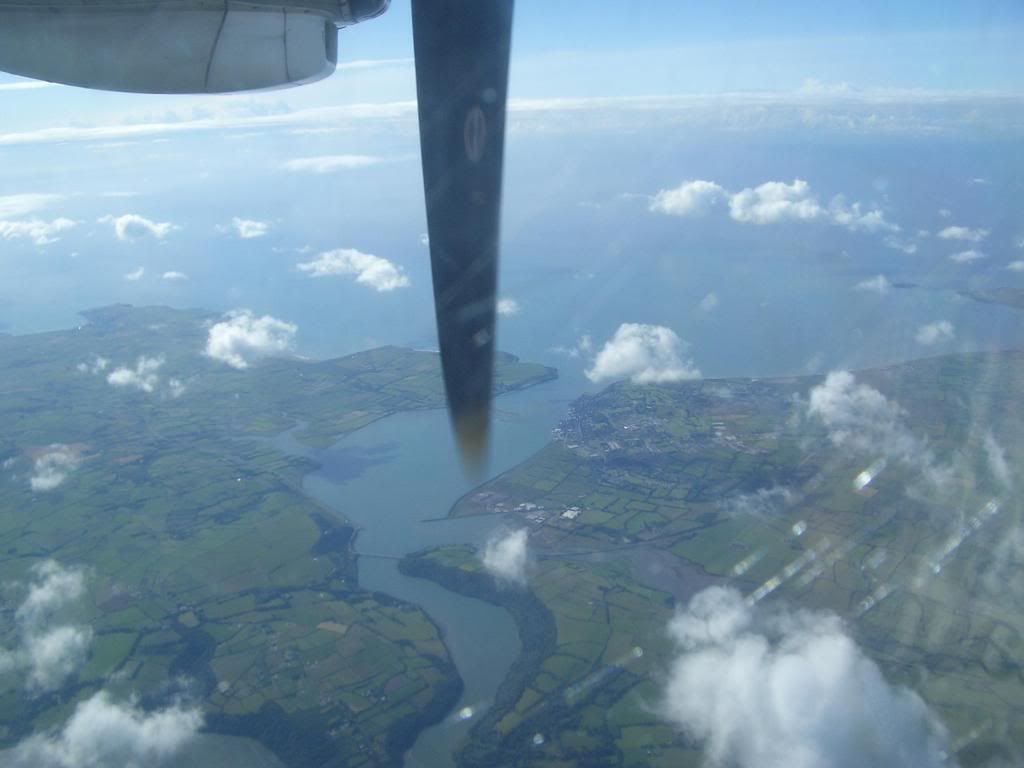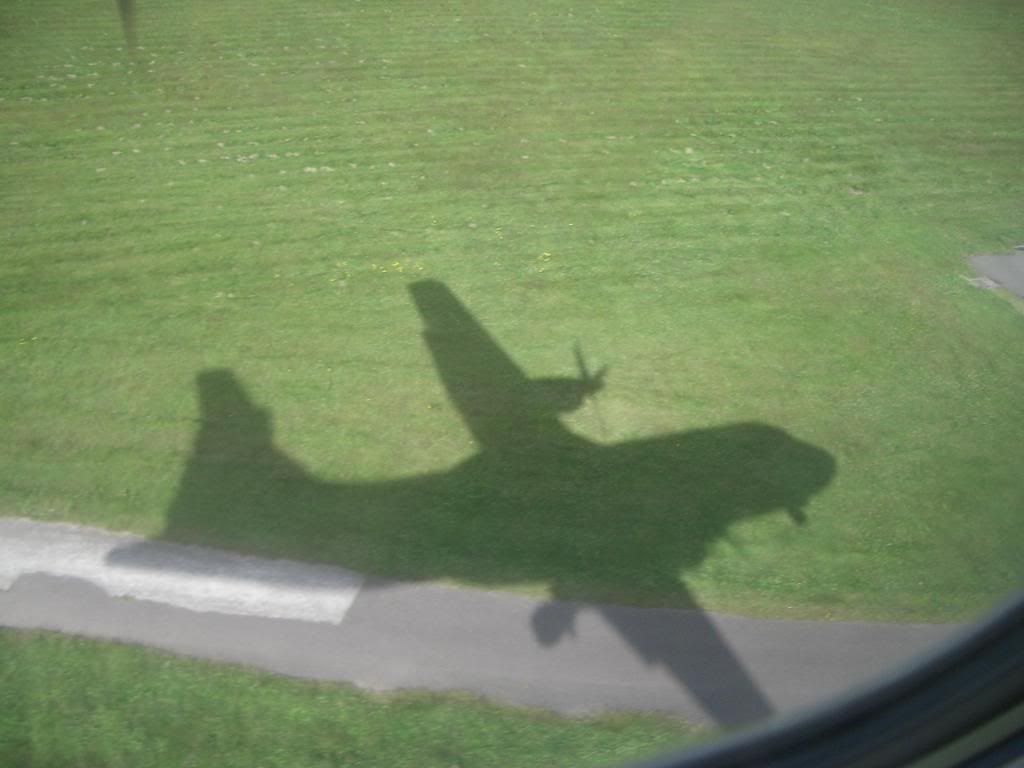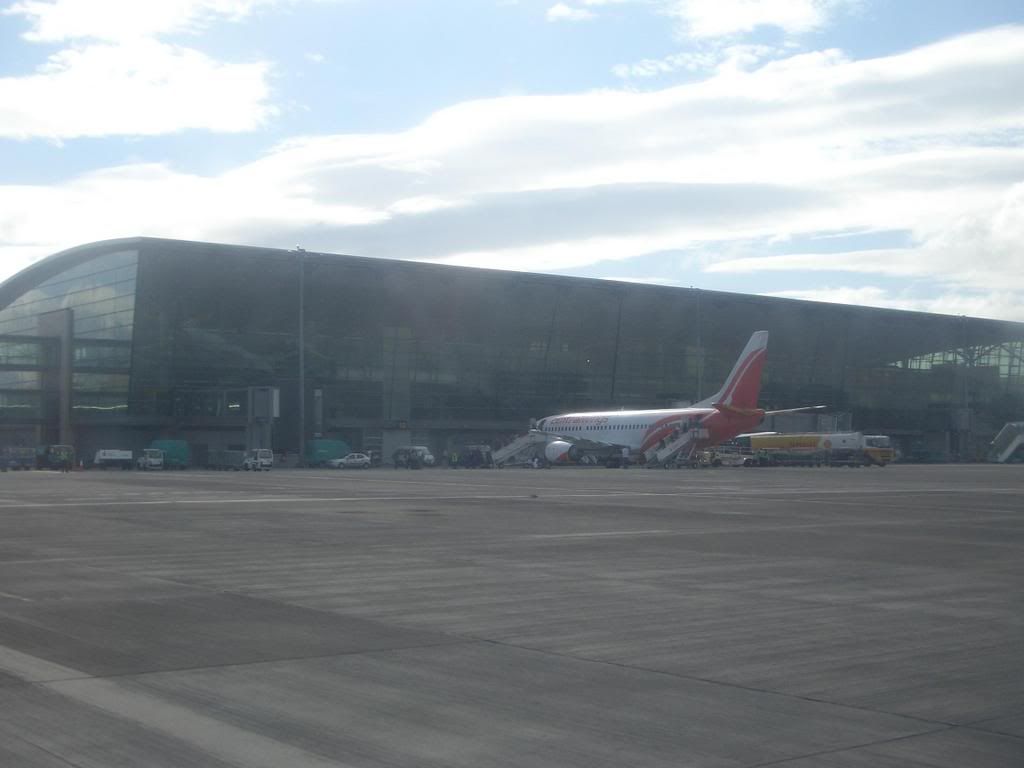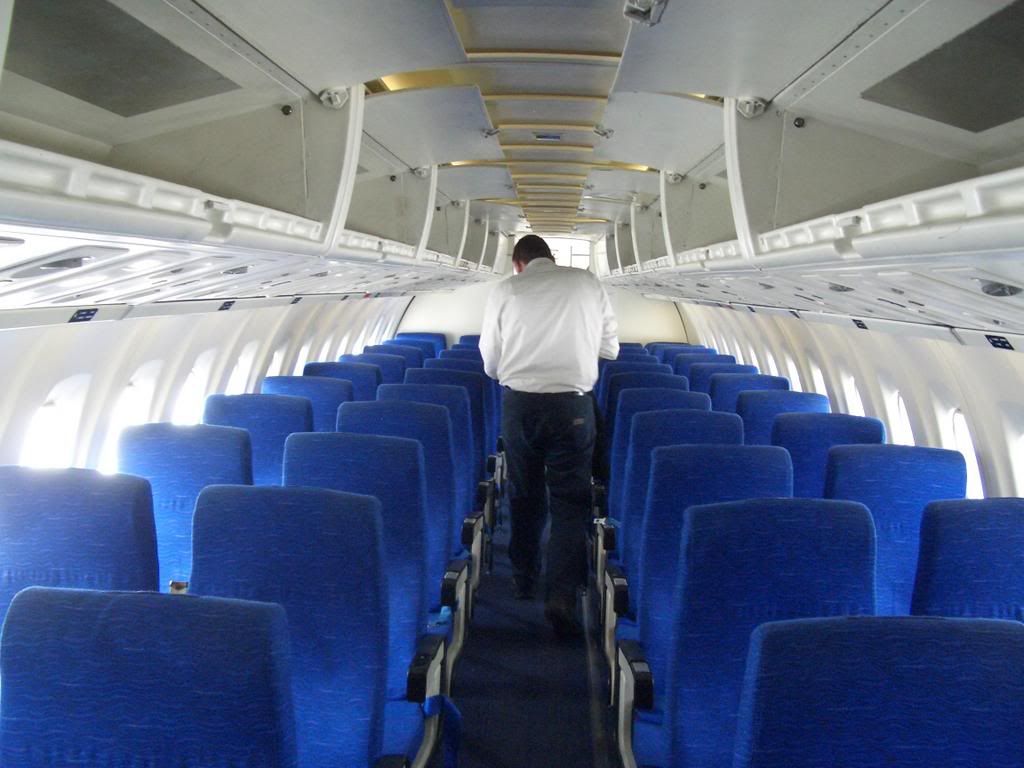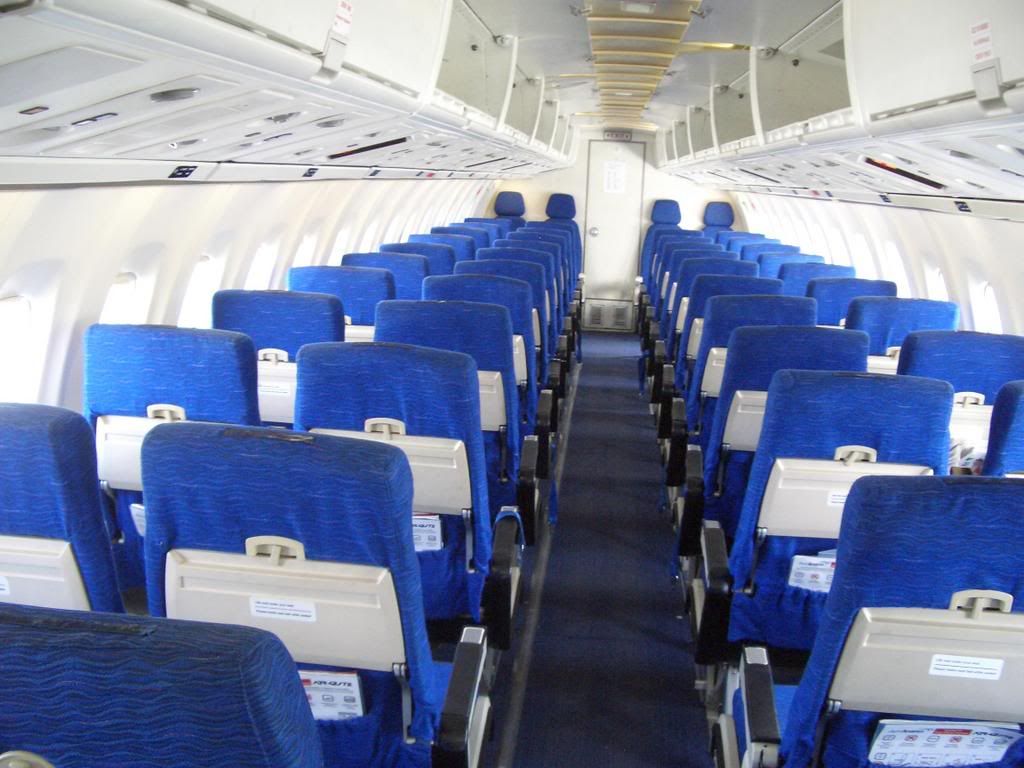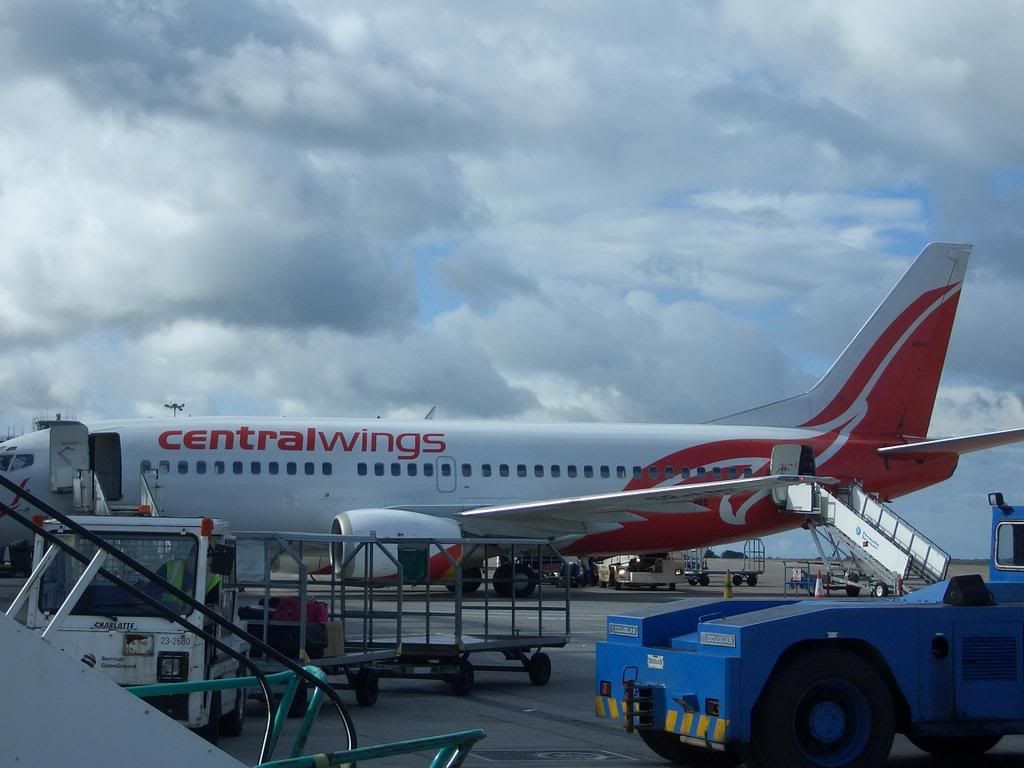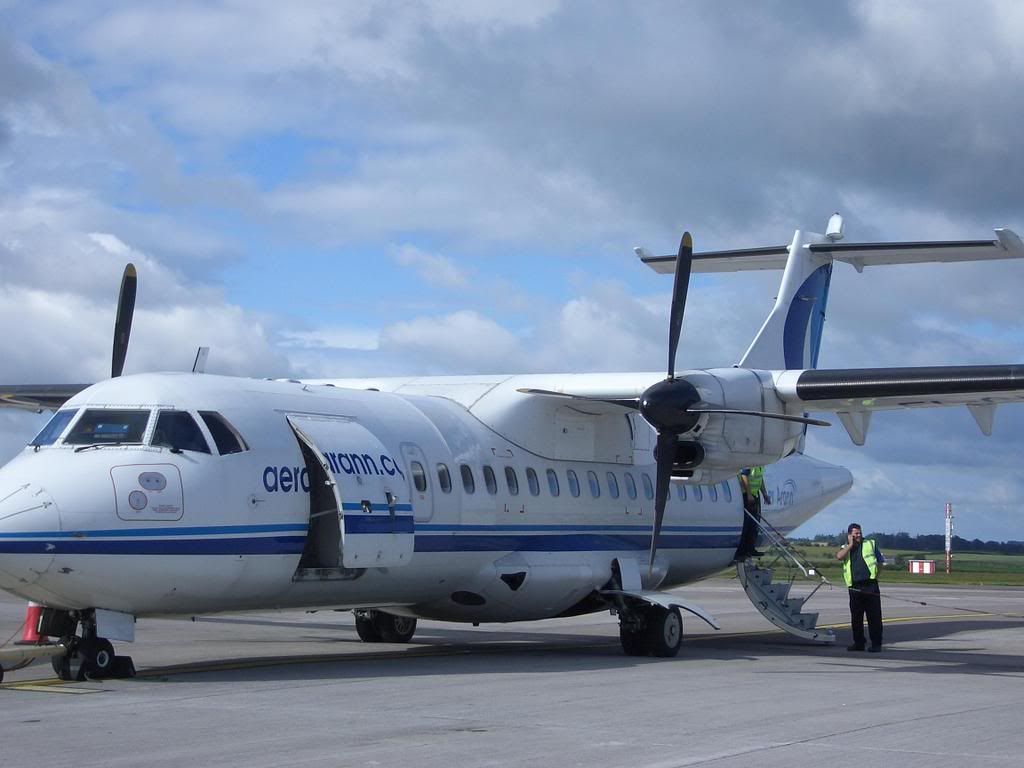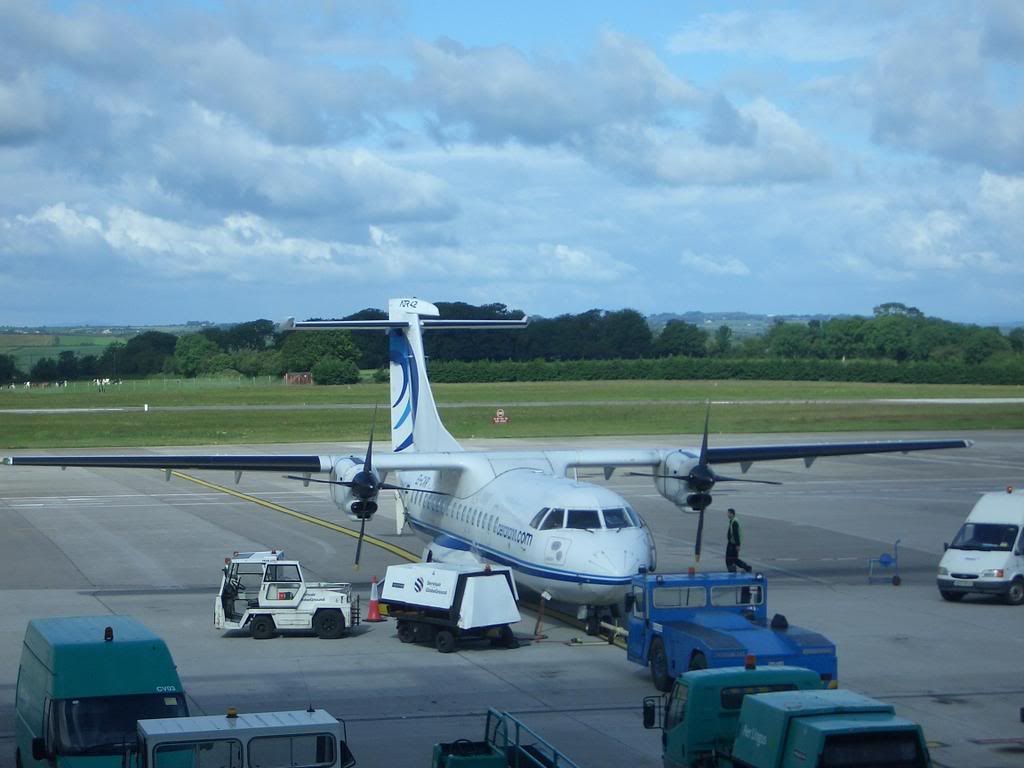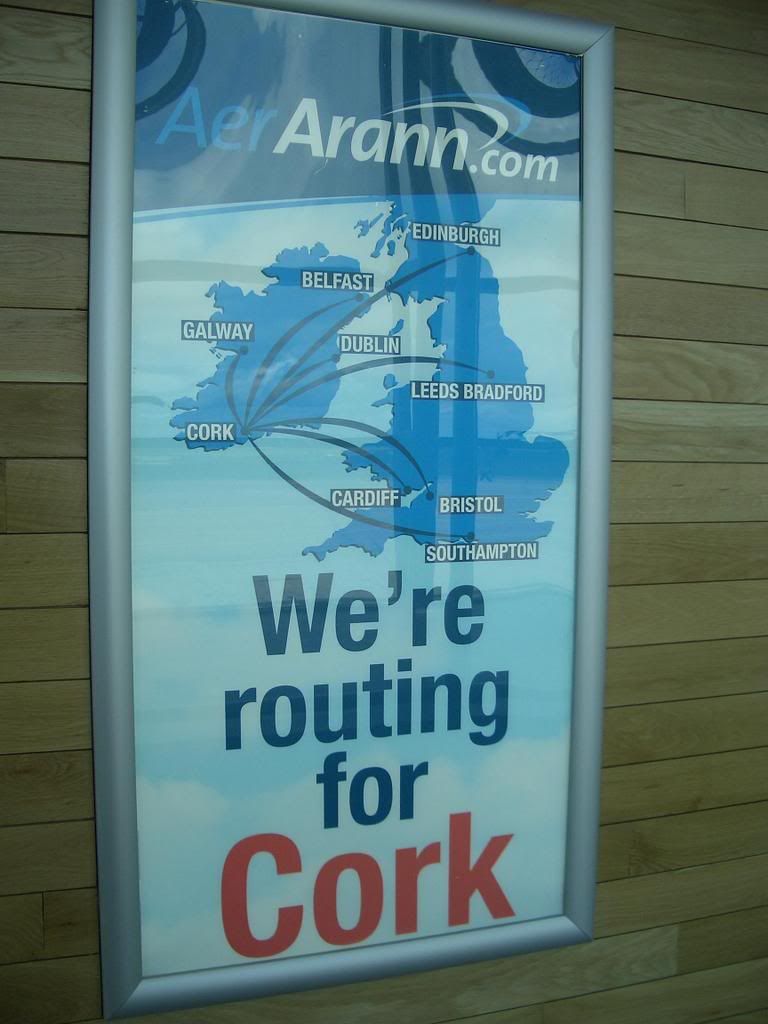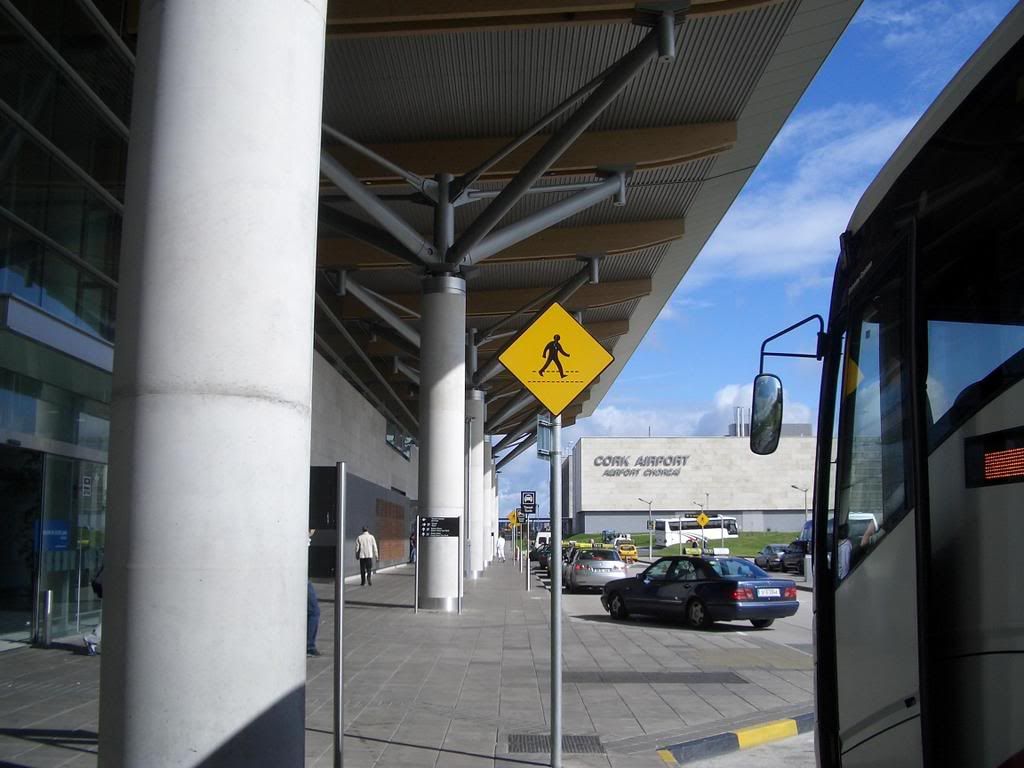 Aer Lingus Smoke break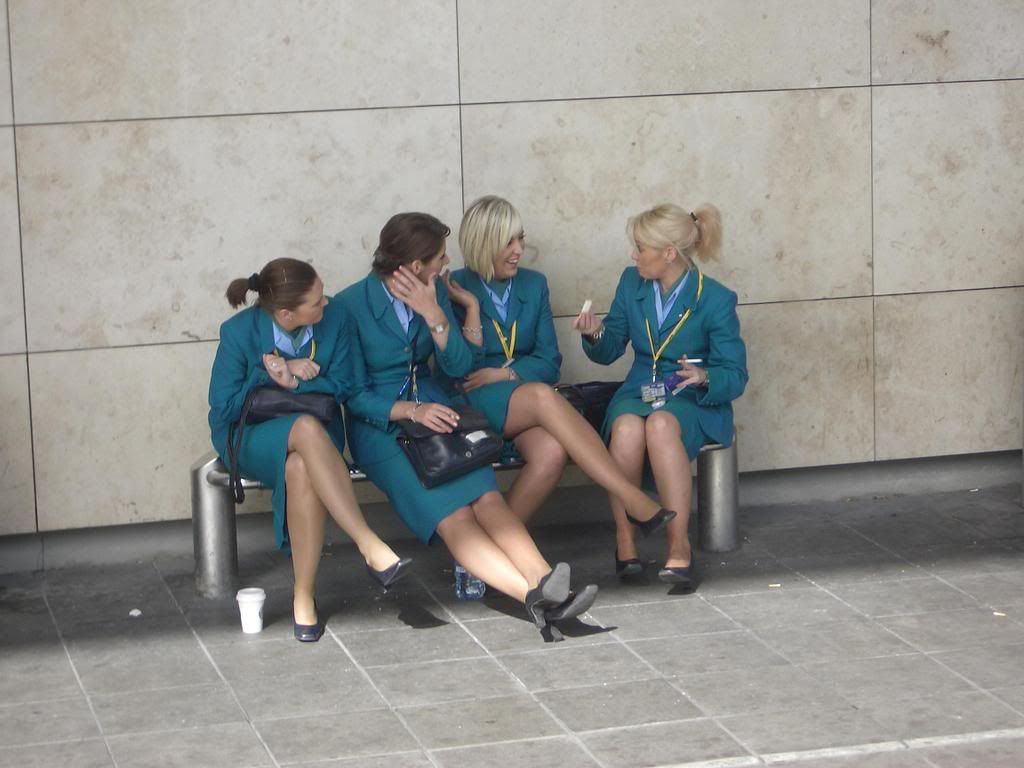 Time to head into the city centre.
The English Market.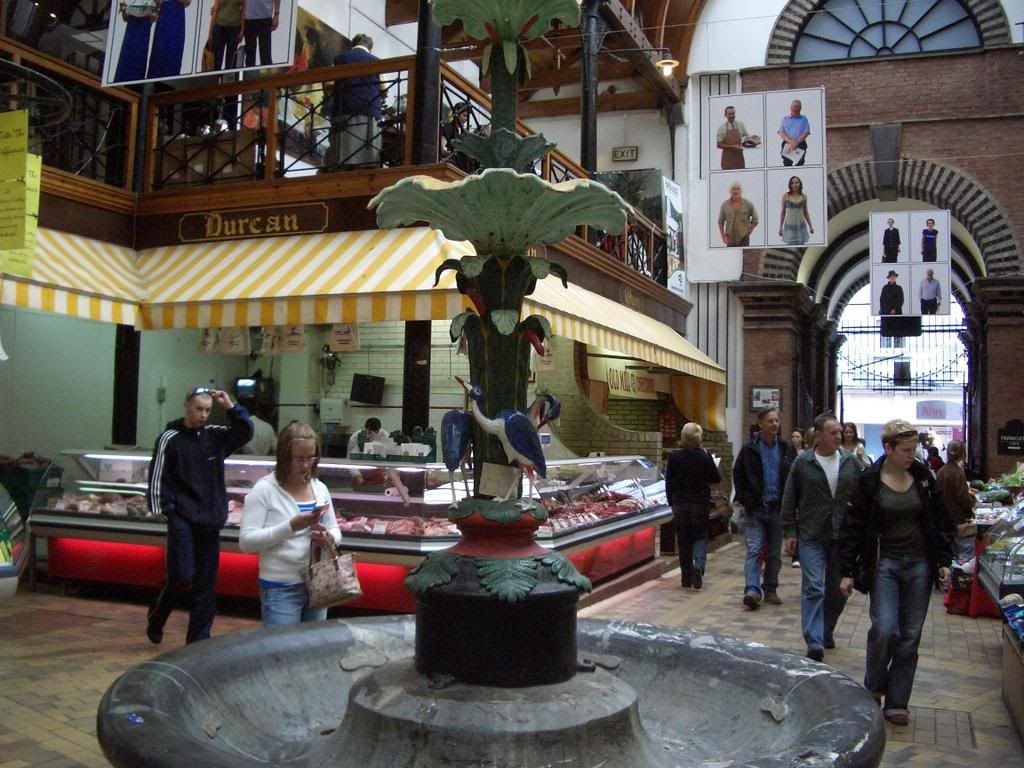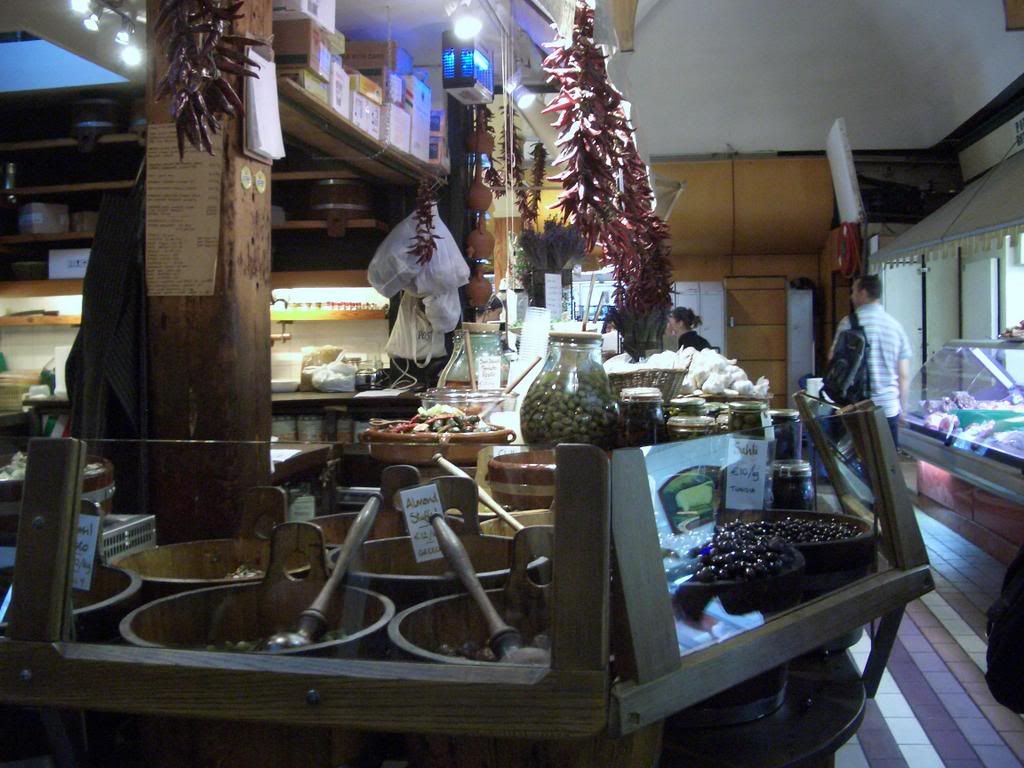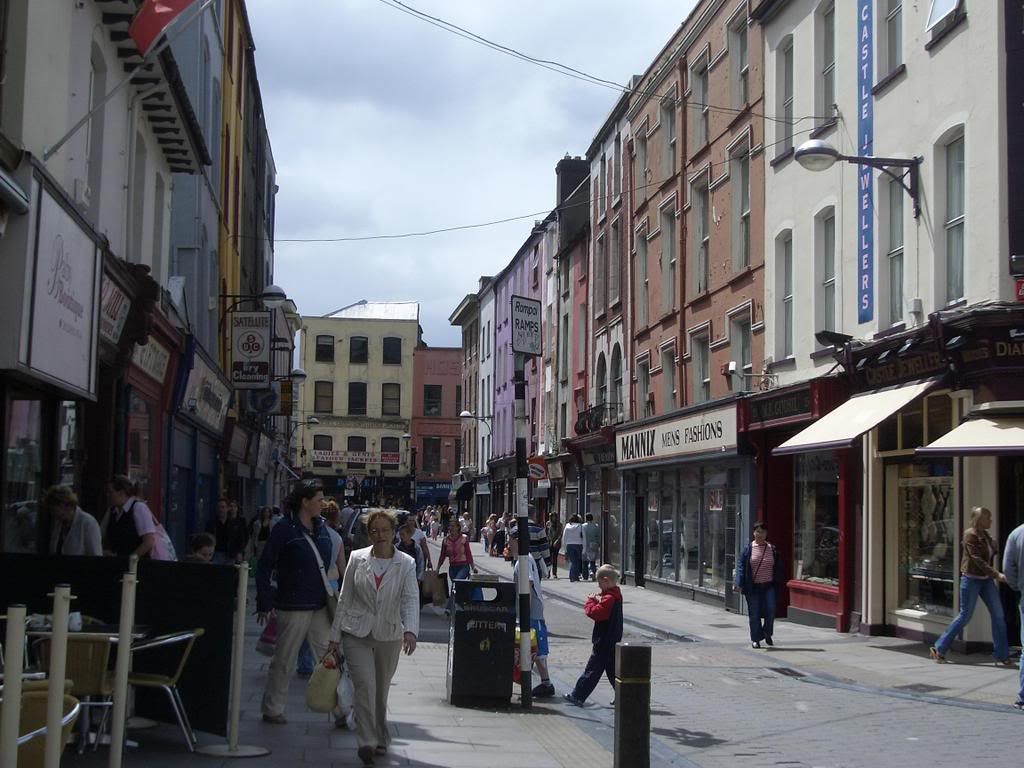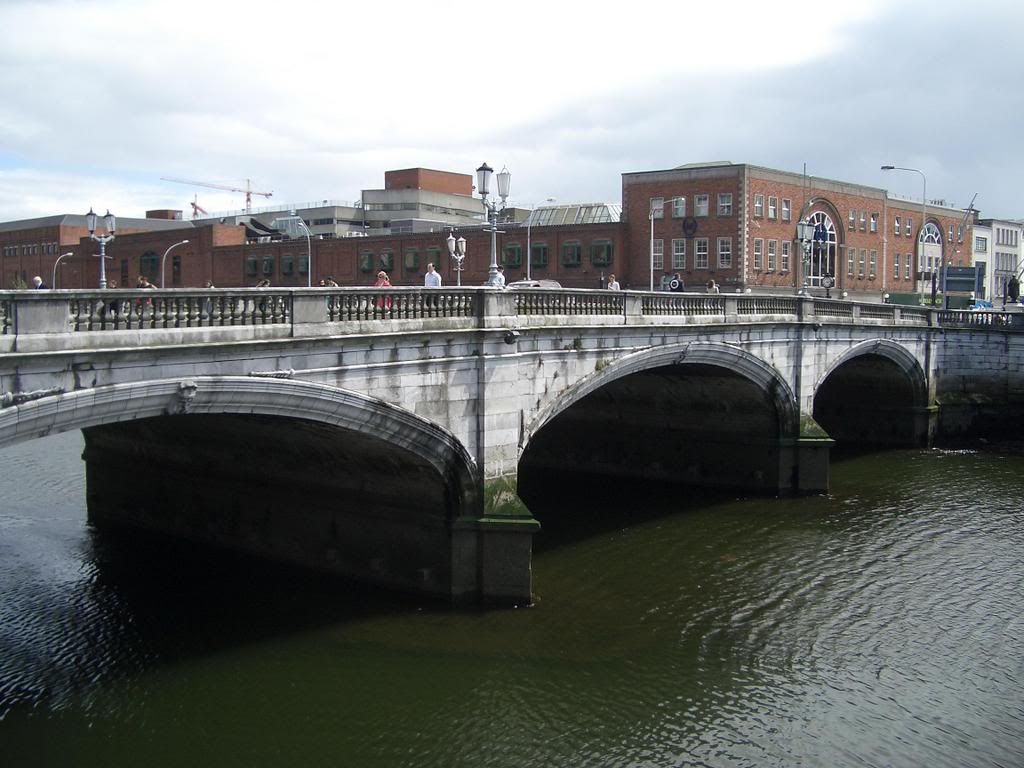 After my meeting I took the bus back to Cork airport.
DATE: 3/JUL/07
ROUTE: ORK-DUB
AIRLINE: AER ARANN (RE)
FLIGHT : RE 632
A/C : ATR-72
SEAT : 3A
DEPARTURE TIME: 1750
REG: EI-REI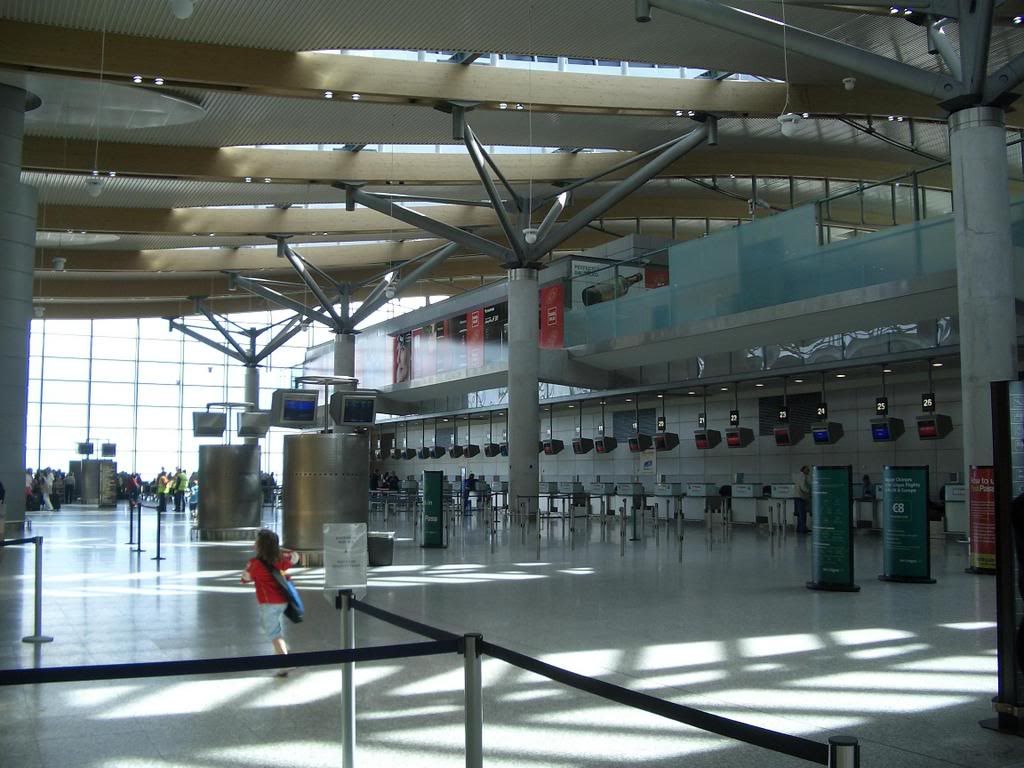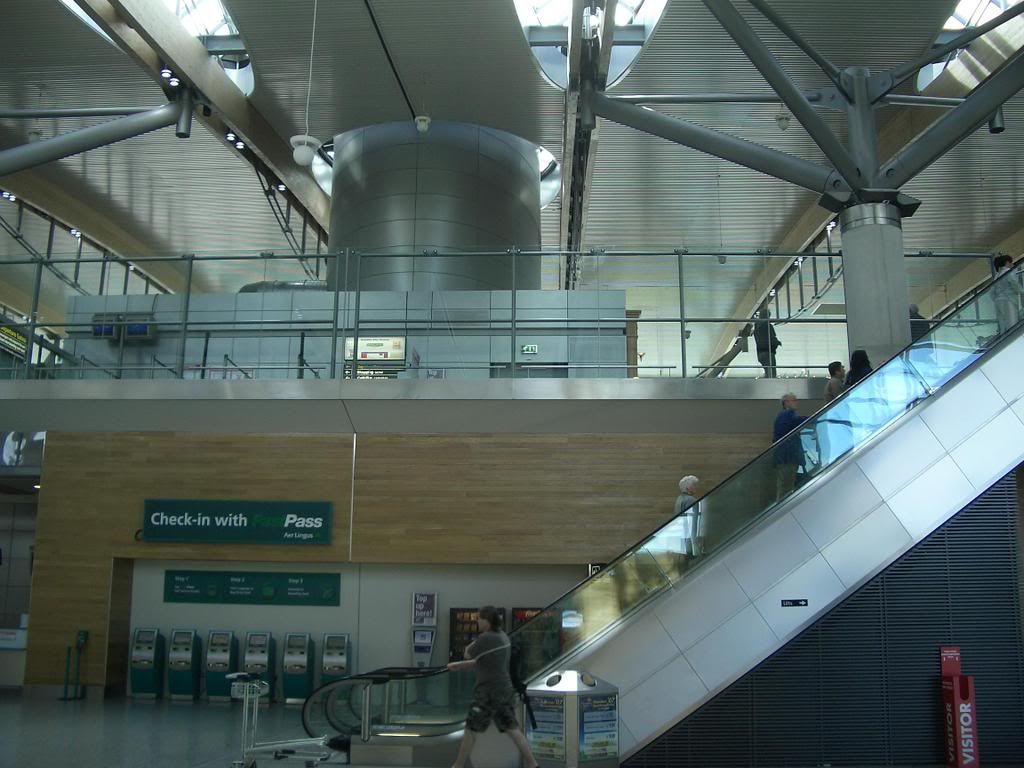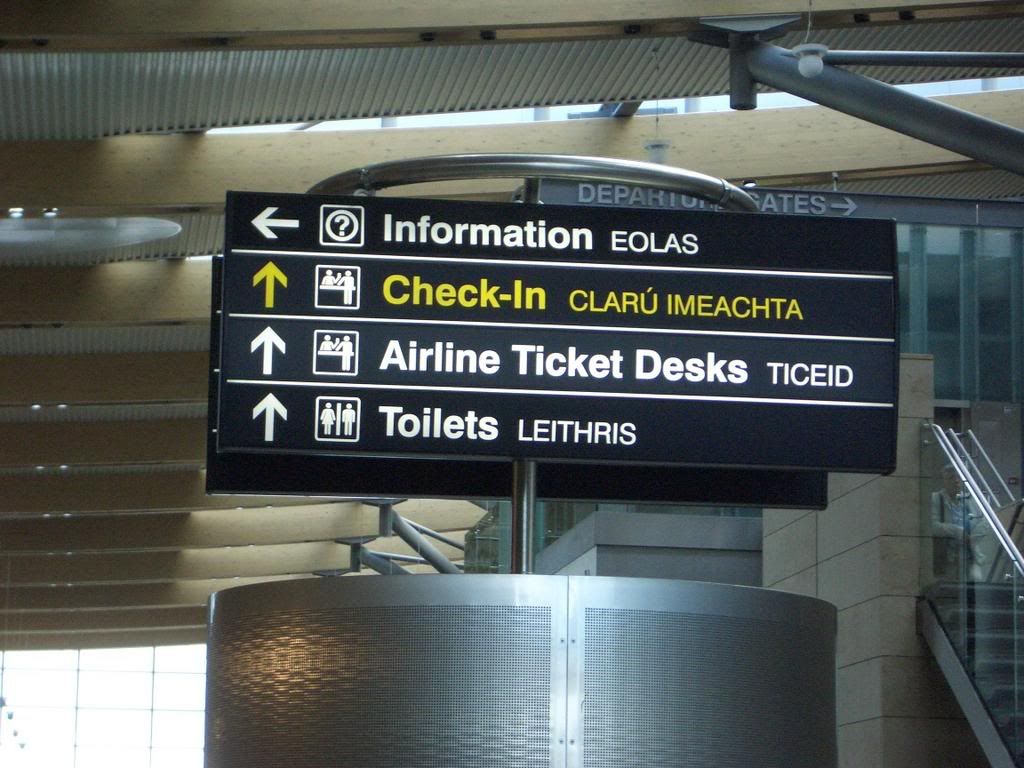 Time to hit my fav coffee house!!! Funny thing is they have a Starbucks at the airport but none in the city.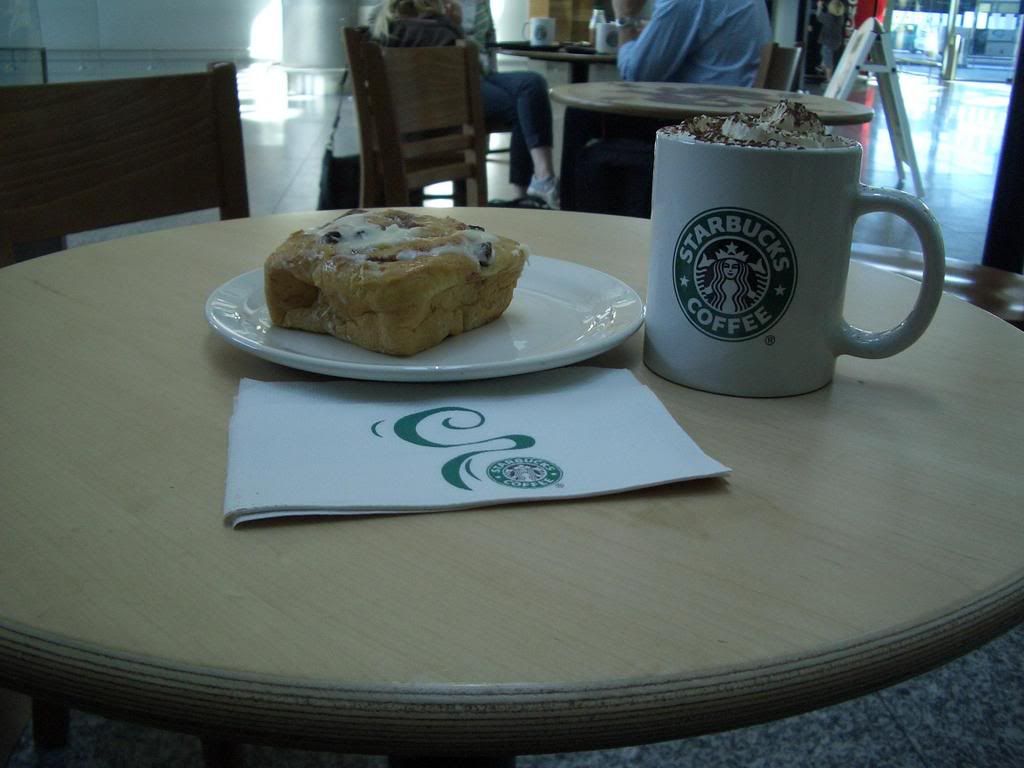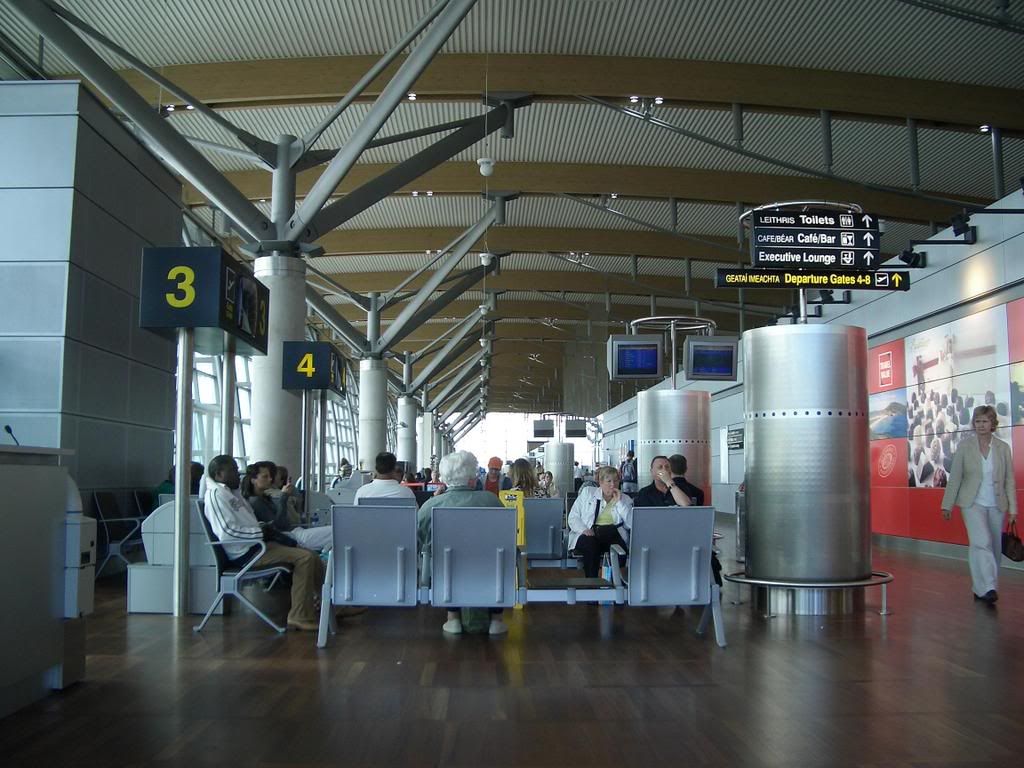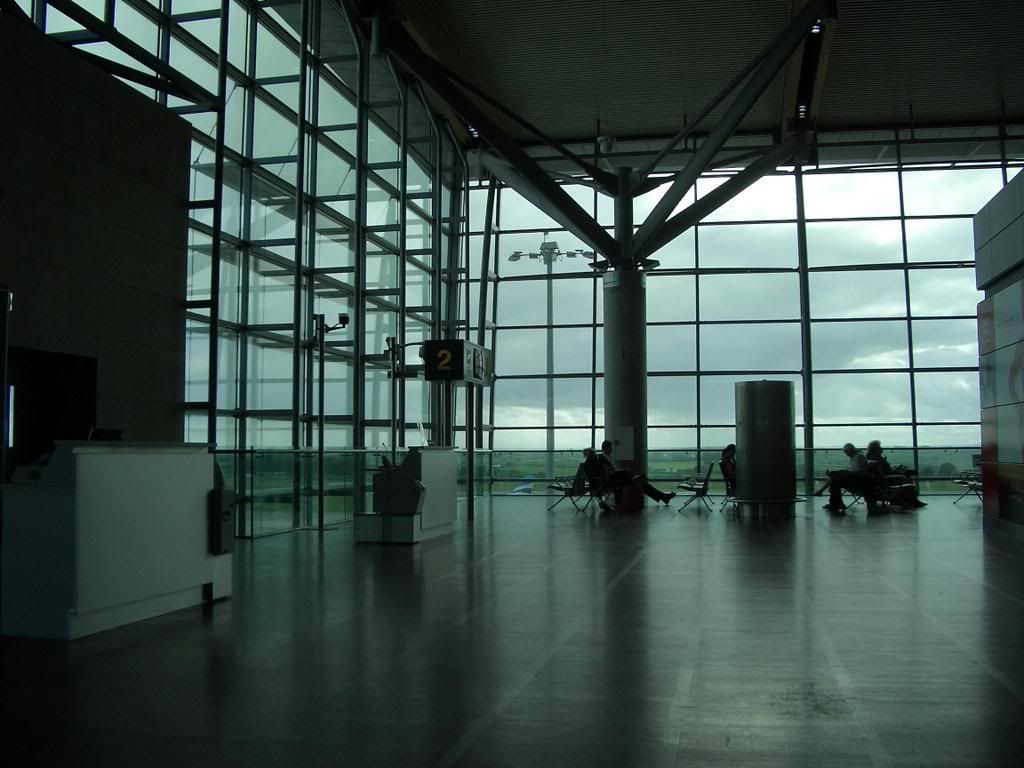 The old Cork Airport terminal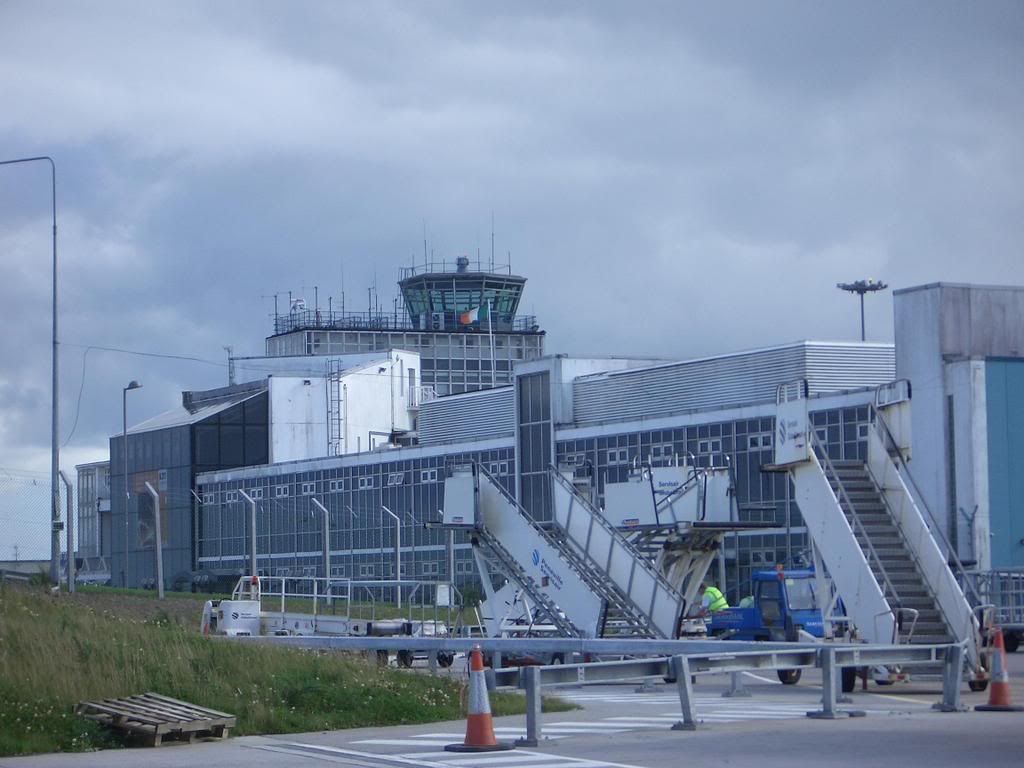 We boarded on time. The gate agent calls a main switch board to make all announcements.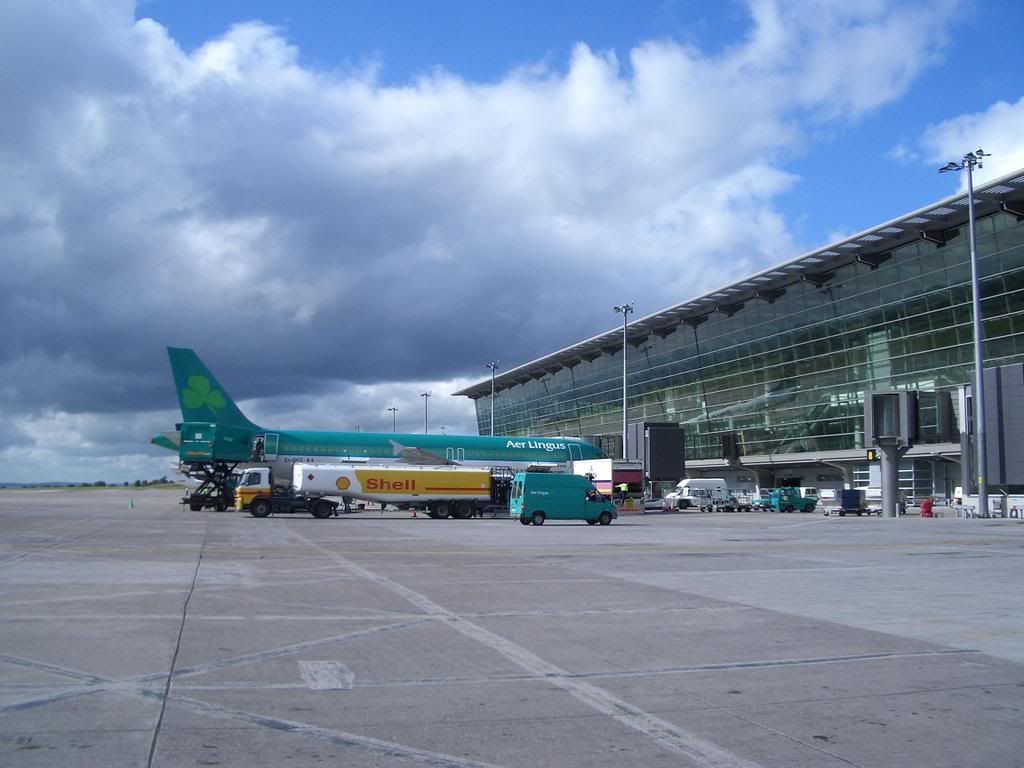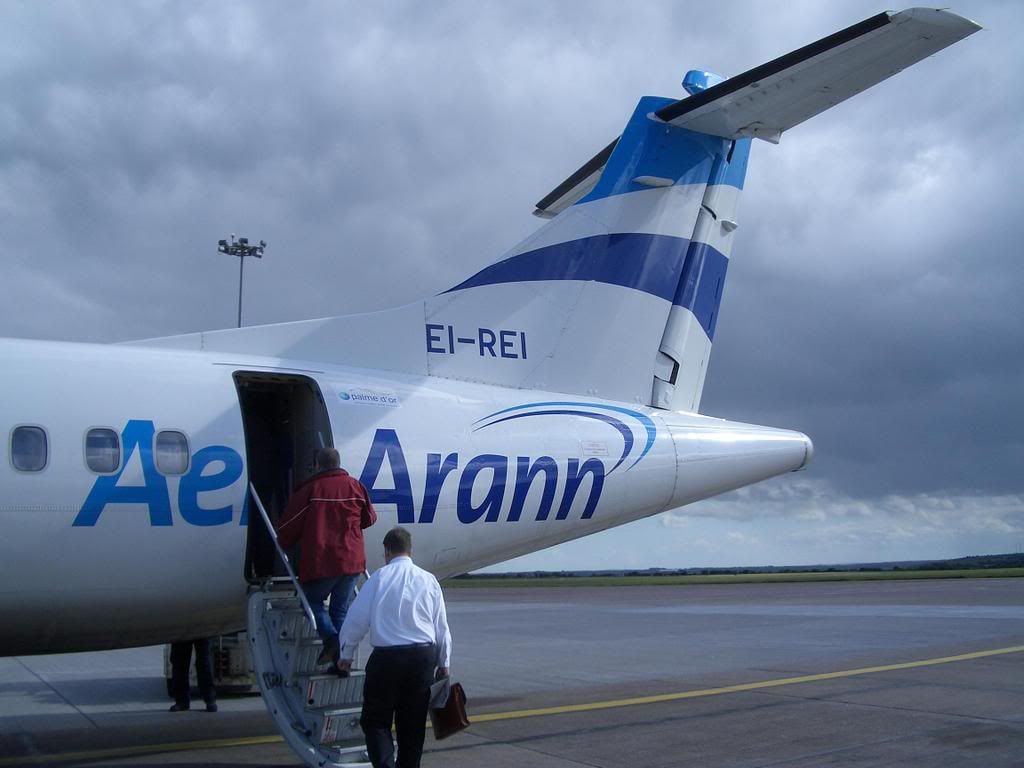 As we boarded we were greeted by two female FA's who were very pleasant.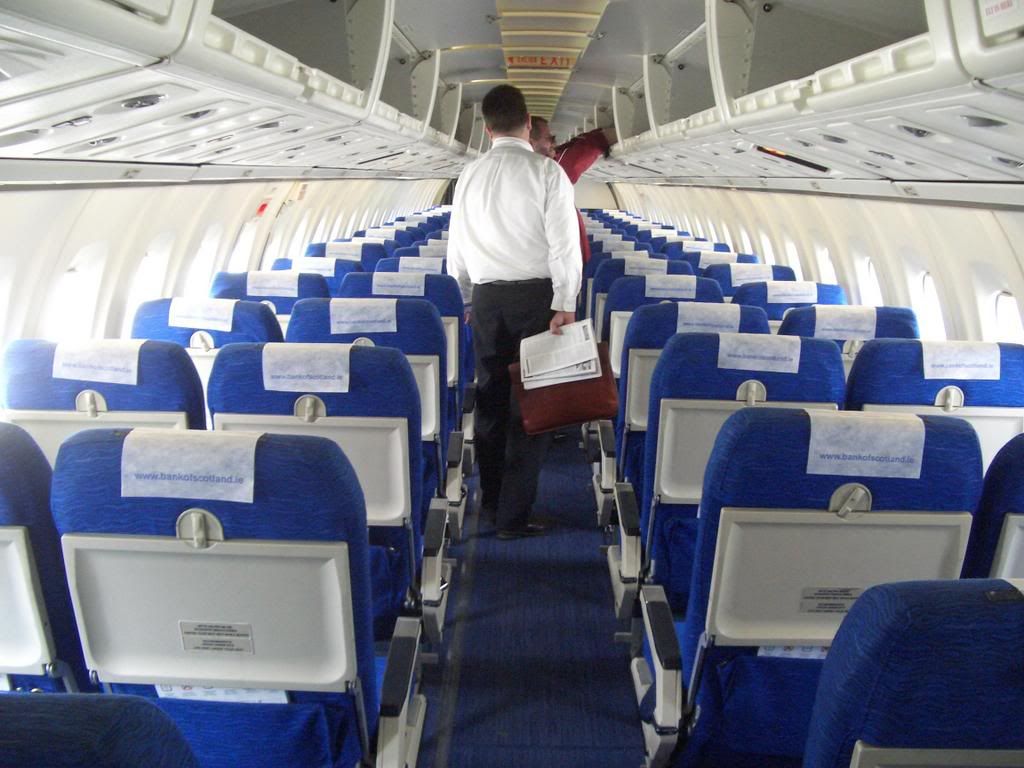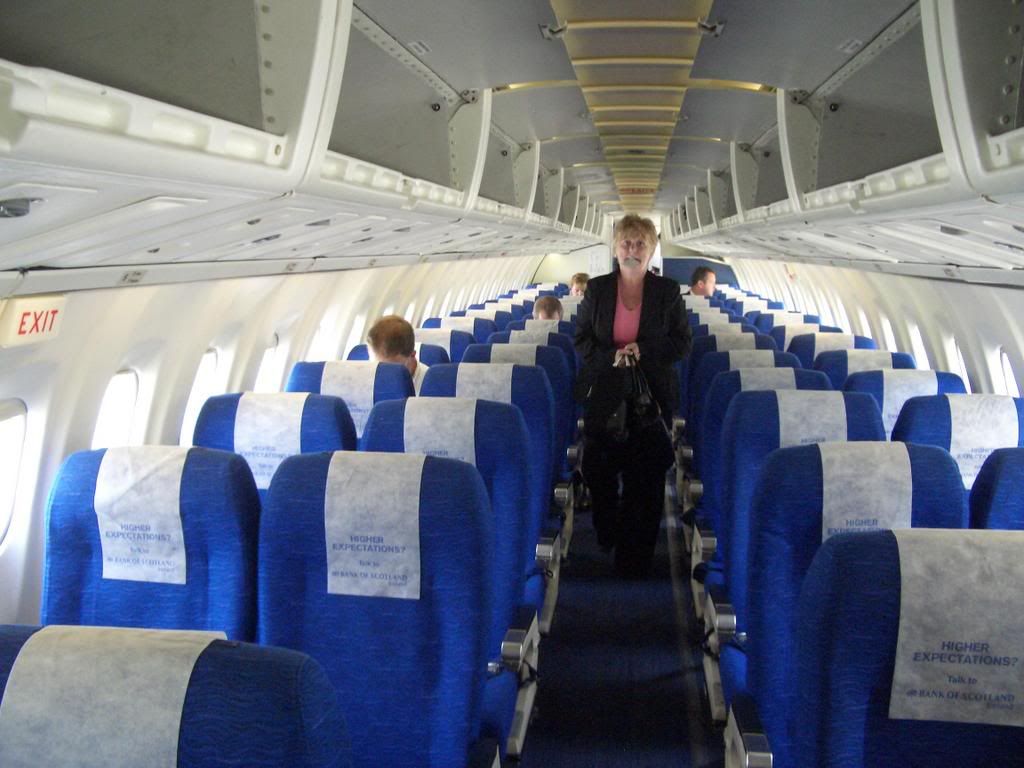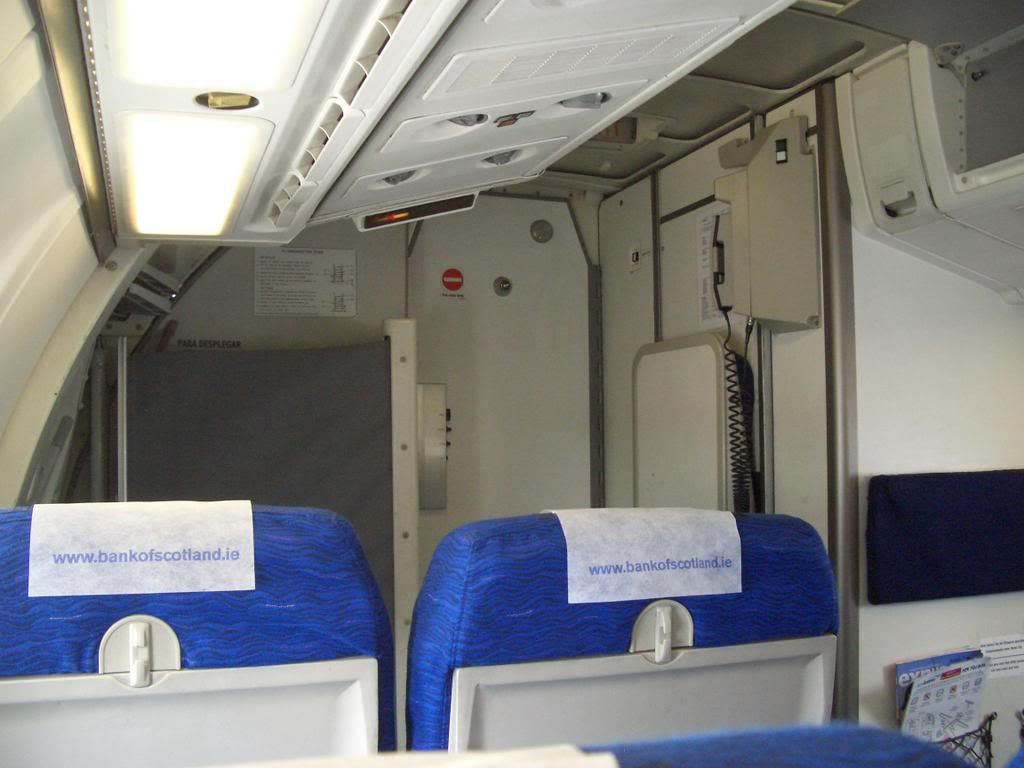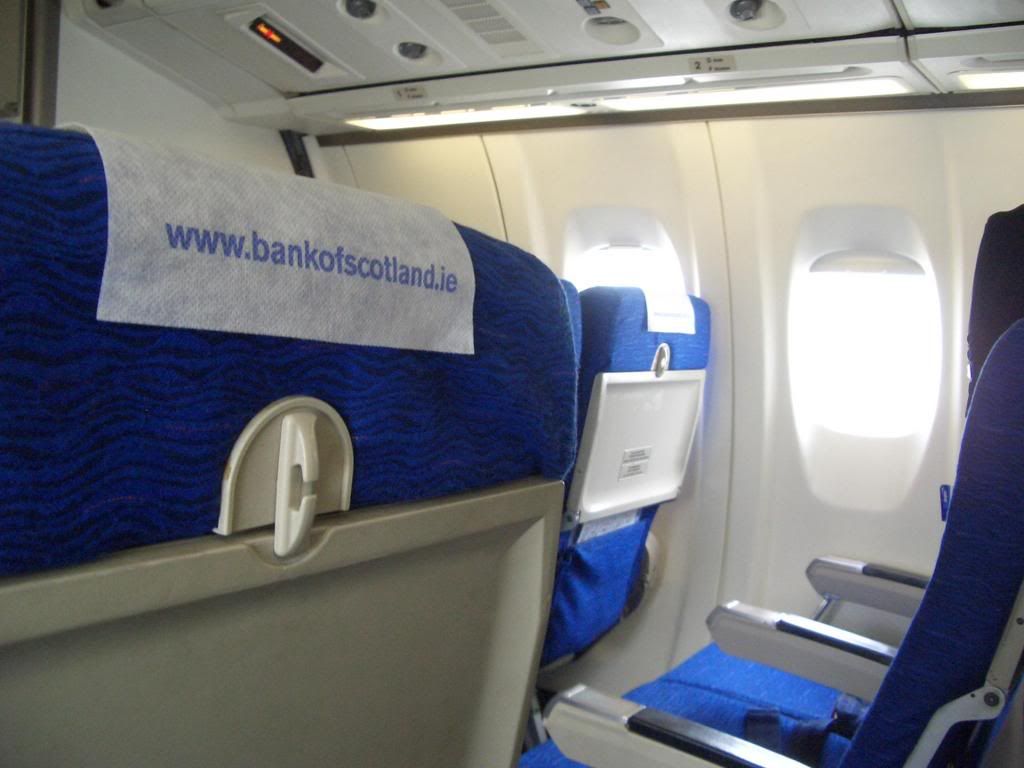 In no time we were on the runway . We had to wait for one plane to land before we could take off.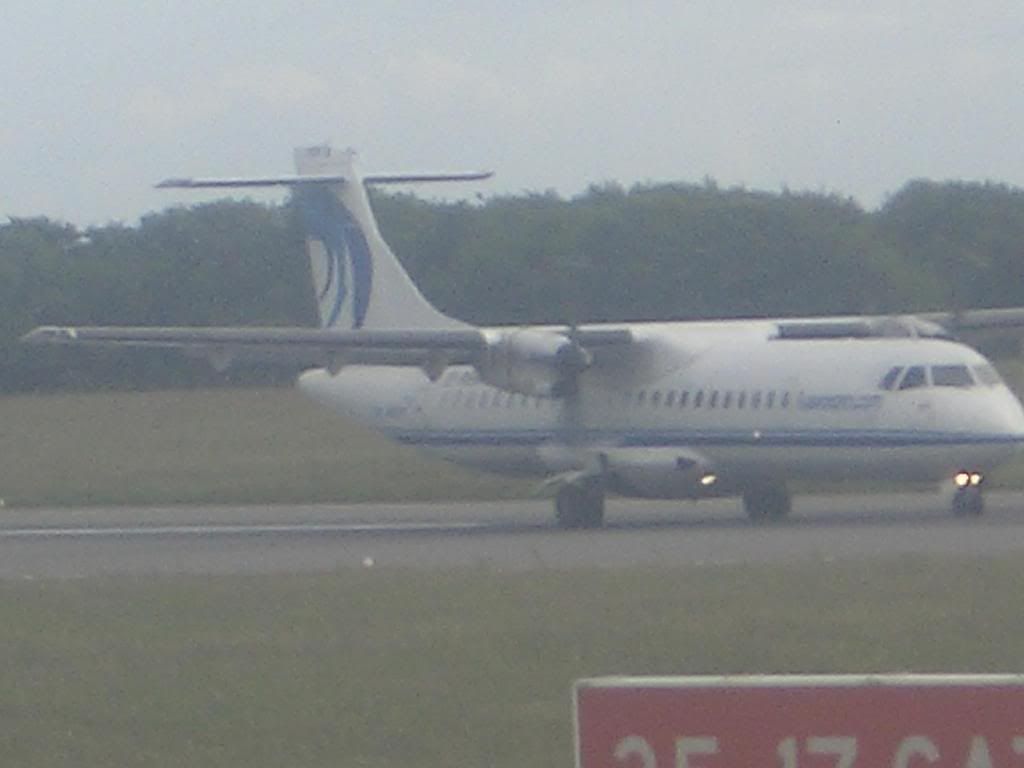 Then we zoomed down to the end of the runway to the ''turning circle'' and took off.
Cork City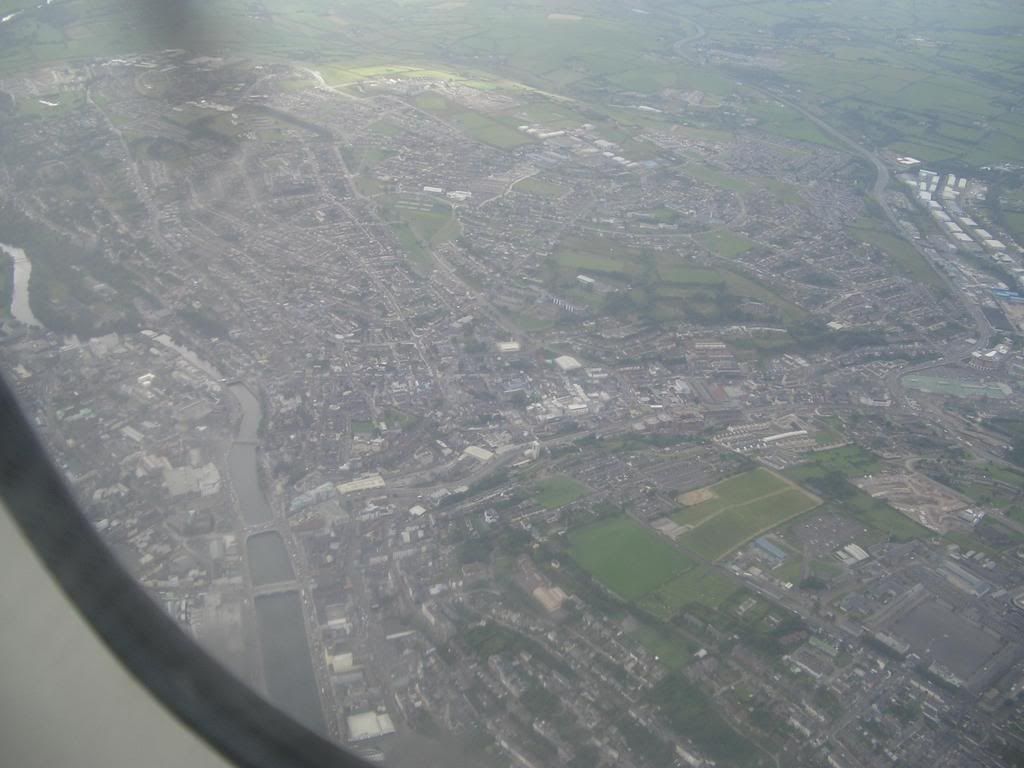 We were offered the same as the outward flight but with a copy of the Evening Herald instead.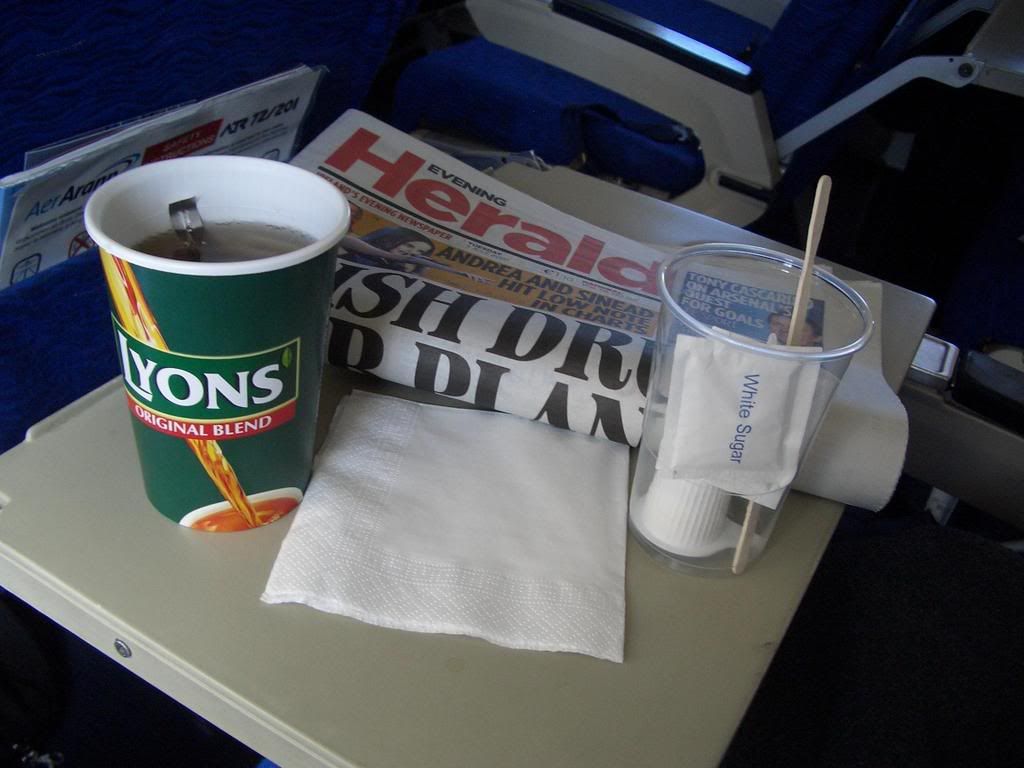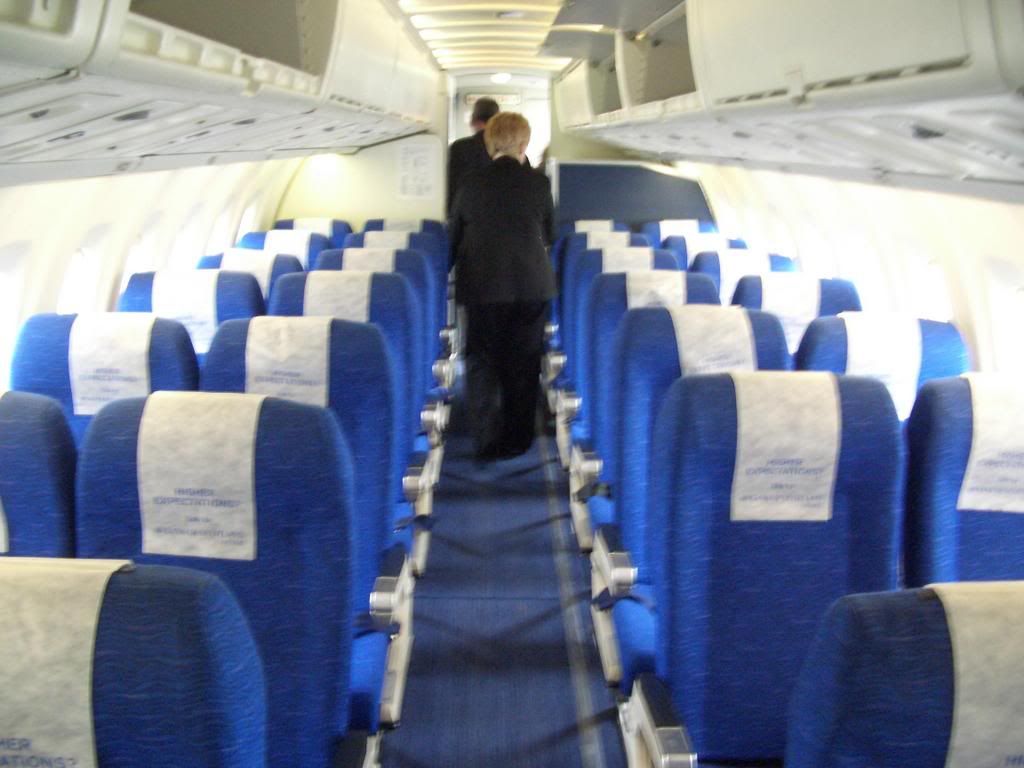 We landed on time and to my surprise EY was on the ground at the B gates.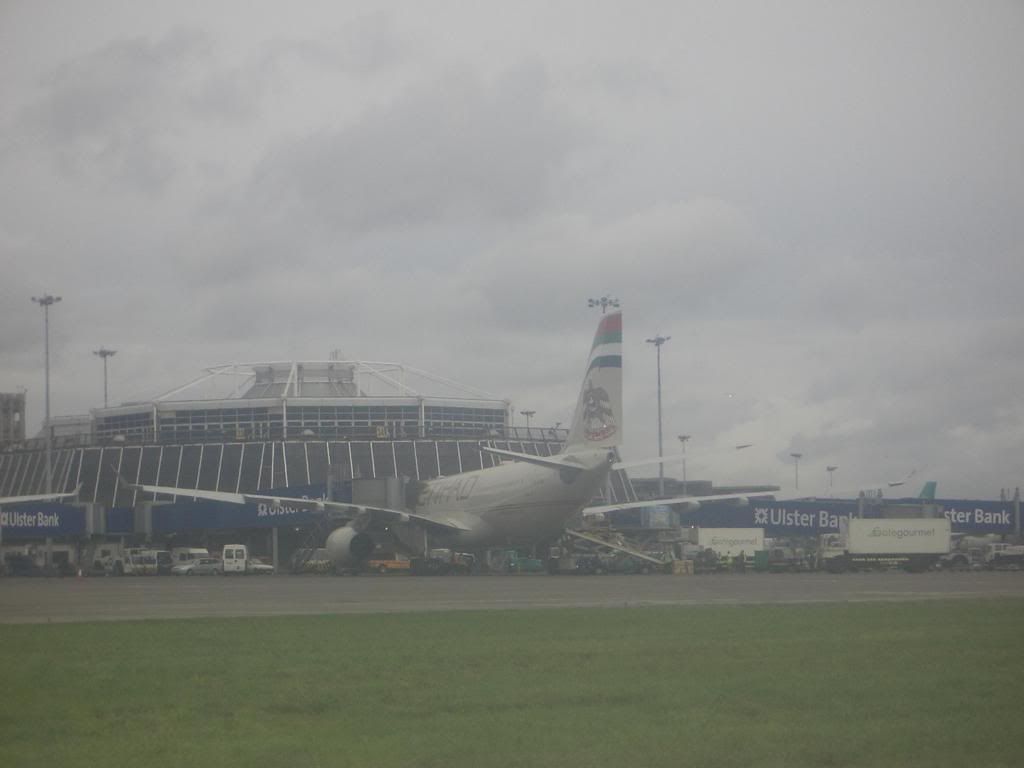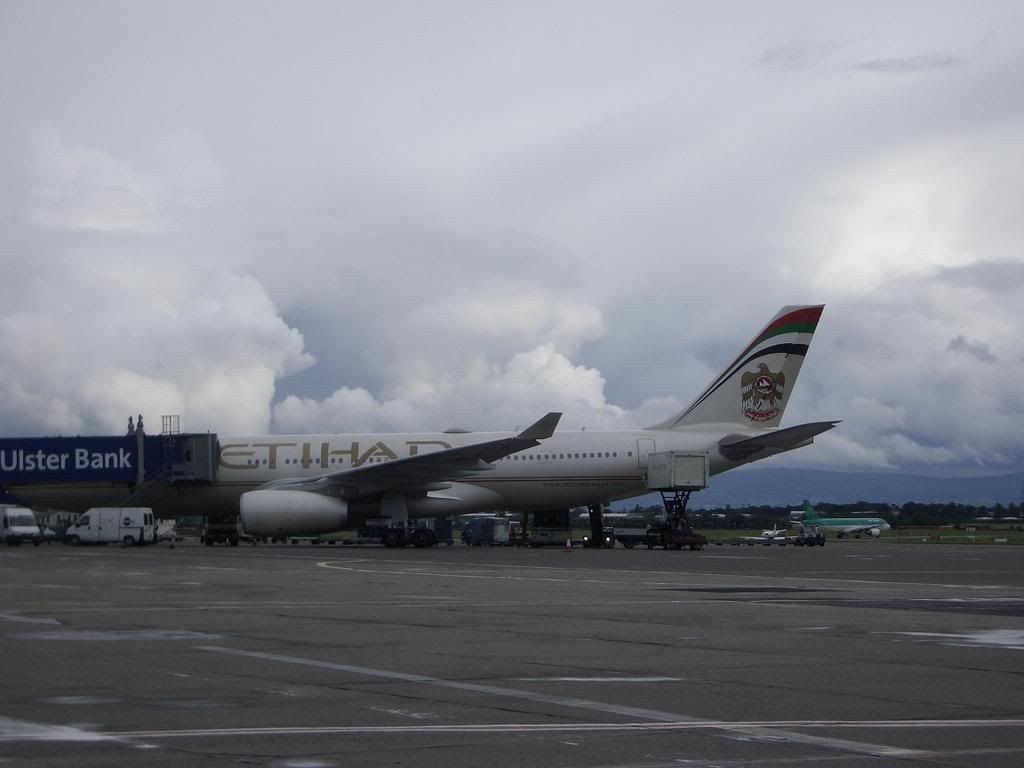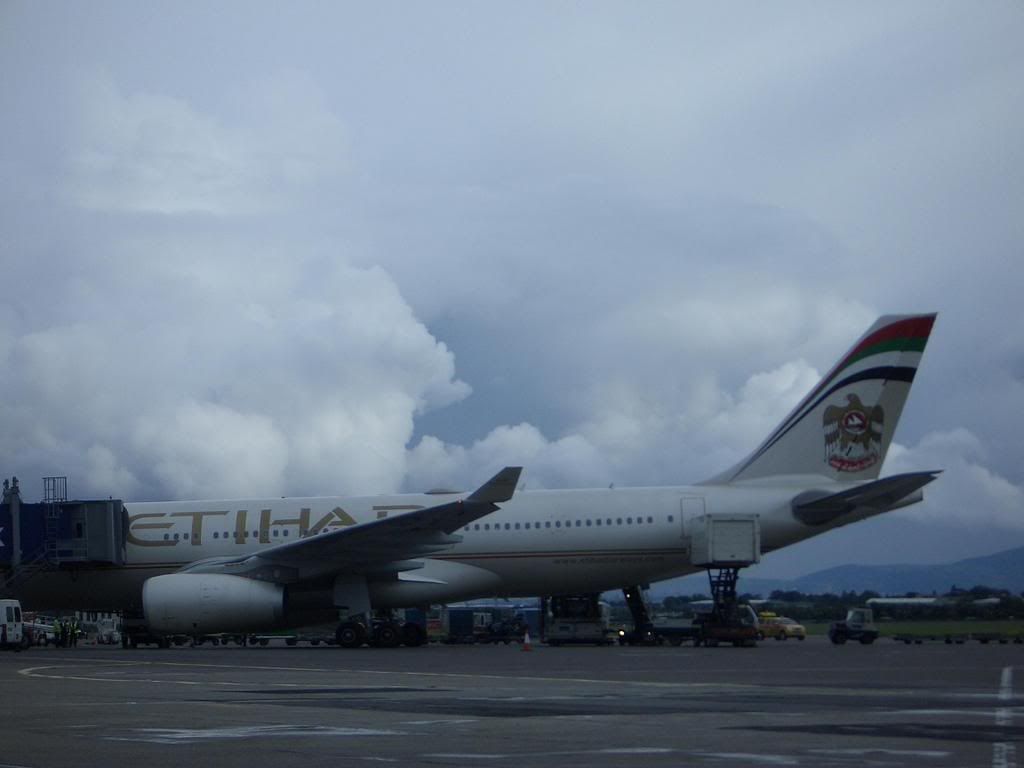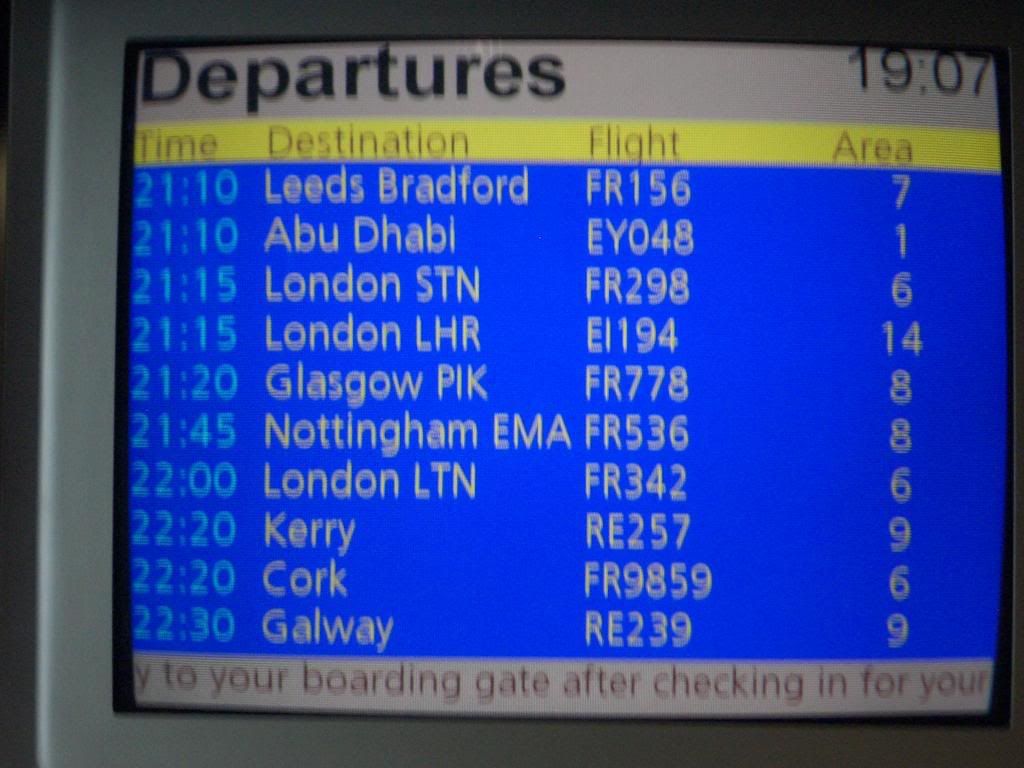 Great to see Etihad on the boards. This is the best long haul airline in Dublin IMHO.
I loved RE and alot of my negative ideas about them have gone. They often have cancellations and delays but its mostly due to bad weather and their prop A/C in high winds. I would choose RE over FR on the ORK route in future even if it was more expensive. Cork airport is lovely and so stress free.
So thats it folks . Hope you liked it. Comments/suggestions/questions greatly received.