Leg: Xian - Urumqi
A/C: B737
Flight time: About 2.30 hrs to 3 hrs.
This is my next flight leg getting to western China.
After two sector on China Southern (CZ), I was looking forward to be on China Eastern (MU).
If there are news that SQ is trying to get some stake in MU, guess the service might not be too bad. So I had my expectations that this should be better than CZ.
As SQ772 mentioned earlier, China Eastern is better. Yep, I agree.
The FAs are much more diligent and friendly. Most importantly more professional and show a certain pride welcoming pax on board and helping them stow away their hand carried stuff. Oh boy, you can't imagine what the locals brought onboard. When i was there, it was lychee season. So people where lugging baskets and boxes of not only lychees but oranges and peaches too. Other pax were helpful too assisting others with those fruits. If live chickens or ducks can be permitted onboard, I have no doubt these would be in the cabin too.
The B737 that will take me to Urumqi. Catering truck loading meals.
Drinks and nuts were served first. FA served drinks with a small tray to reach pax at the window seat. This is the same as SQ, MH and most airlines inflight service. Hot drinks are served in paper cups. Cold in plastic. On CZ hot or cold bev were in plastic cups!
After drinks, meals were served. Again with drinks.
The male FA was working behind. Don't know how his service to pax were. But the female FAs were very polite. Well done for a domestic sector.
Urumqi in Xianjiang has about 80% Muslims. So all meals o/b were Muslim meals. I got the fish and noodles. The fish tasted odd (not that it's not fresh, can't really describe it). Anyways, the noodles was surprising good. Very simple but tasty. If caterer add in some reds and greens, it would look yummy too. Can't remember what the other choice was.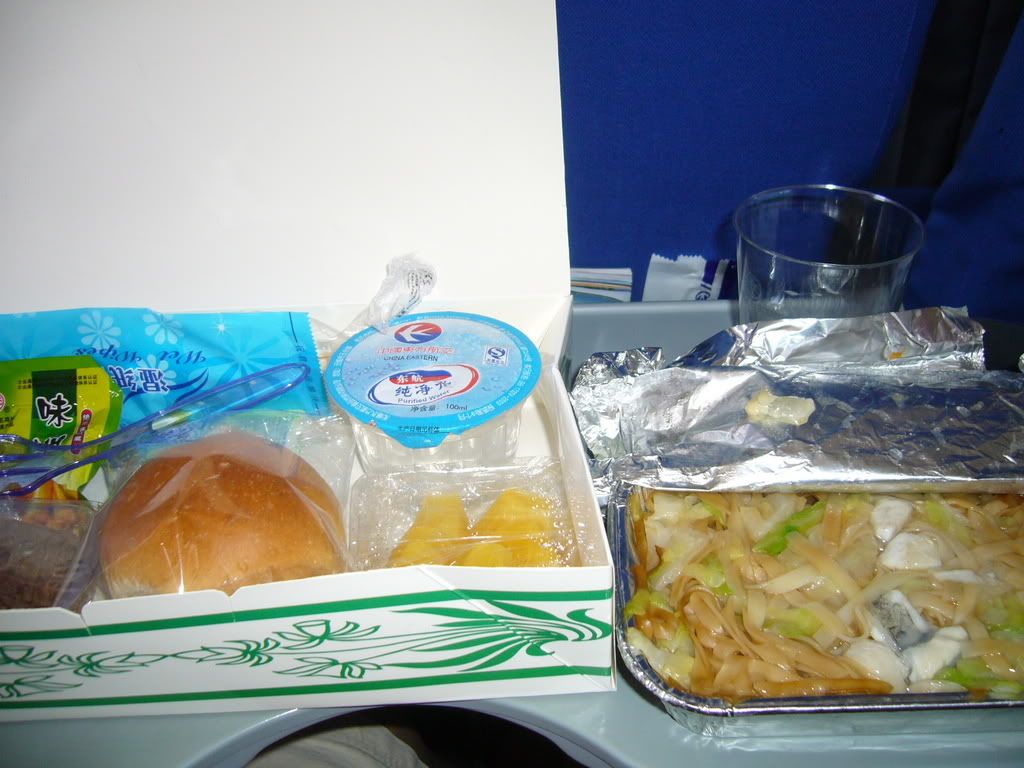 A view over some desert
My seat. If you strain your eyes, you see a Chinese motif design.
Wing and engine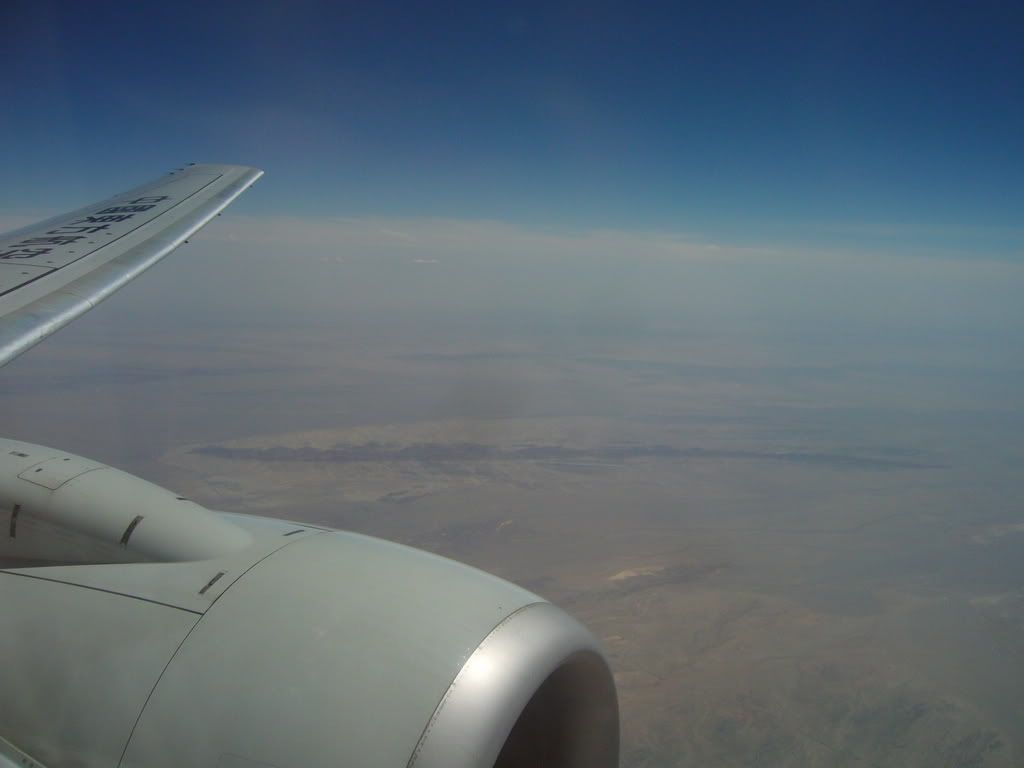 Was a bright day. Can you see the reflection of the fuselage on the engine.
Approaching Urumqi Airport
Urumqi Airport. Was on transit for 3 hours for my next flight. Modern and clean.
Level 3 - VIP rooms, restaurants and a local fast food.
Level 2 - Check-in counter and departure gates
Level 1 - Arrival