Greetings everyone. Well after posting my trip report on my solo journey to Japan, I thought it was time to post the trip I took to Orlando just a few weeks after arriving back in Denver. Now the reason for this trip was not pleasure, nor was it with my parents (again), but actually for a national competition. You see since around late December I had been working on a International Business Project for the DECA Marketing organization. As I have decided to make International Business my major in college and I had previously competed two years prior, I looked forward towards doing this project. Anyway, I finished the 40 page required manual about my business (more on that after my first flight segment) around mid-January and after going down to Colorado Springs for the Colorado DECA Competition, I was able to take top spot in the state for the field of Int. Biz plan. With that, I qualified to compete at the International / National DECA Competition in Orlando and so in late April, my school's DECA adviser, a female classmate, and I headed for the competition.
CHECK - IN
After waking up at 3.00, I started to get ready for the early morning flight as anybody would with shower, final packing, etc. At around 4.00 am, my teacher and her husband arrived at my house and once my bags and poster were in their car, I said goodbye to my dad. On the way to DIA, we stopped for a brief moment to pick up a female classmate of mine who was going as a non-competitor. Once she was picked up, we finally headed off to the airport.
The ride to DEN was pretty quick as there was little traffic during this time and it was a Saturday. At around 5.30-6 ish we arrived at the Frontier curb side check-in. After my teacher said goodbye to her husband and him wishing me good luck, he headed back to Littleton and within 10 minutes or so an agent finally arrived at the curb side and checked us in.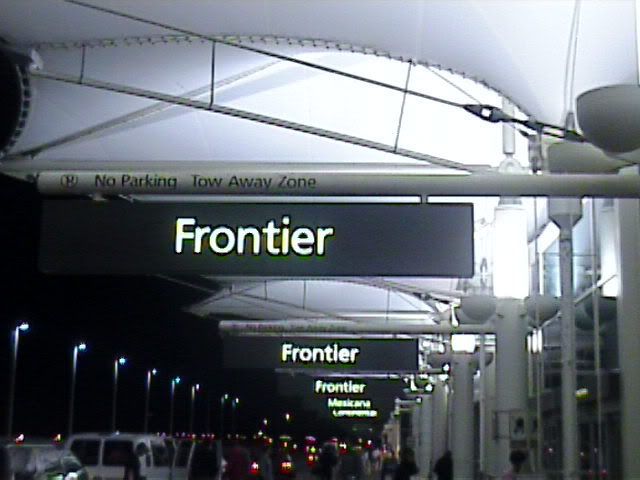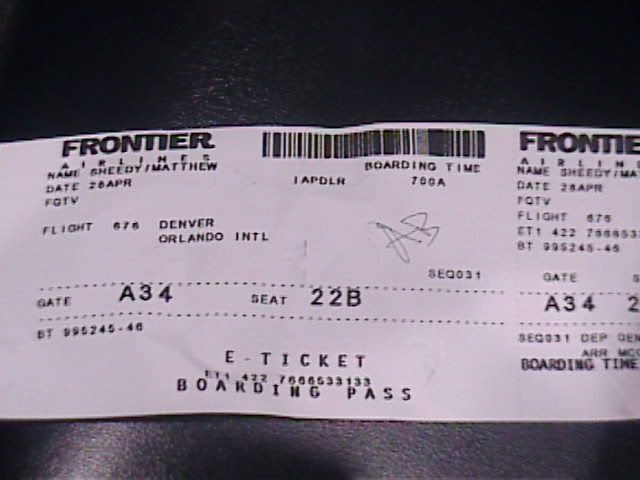 Once check-in was done, we headed over to the Concourse A walkway. Going through security was easy and within a few minutes we contined once again on the walkway to the concourse. By the time we reached the gate, it was around 6.15 or so. With about an hour to spare, my teacher and friend went off to get something to eat while I stayed at the gate to watch everything. Once they came back I started off on my usual habit of walking the concourse and seeing what's sitting at the gates.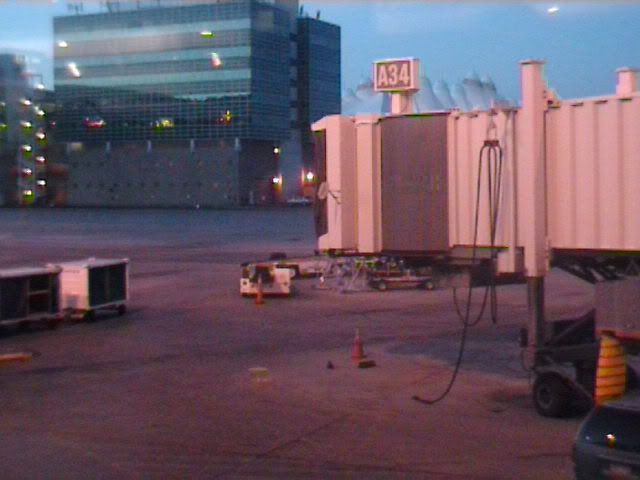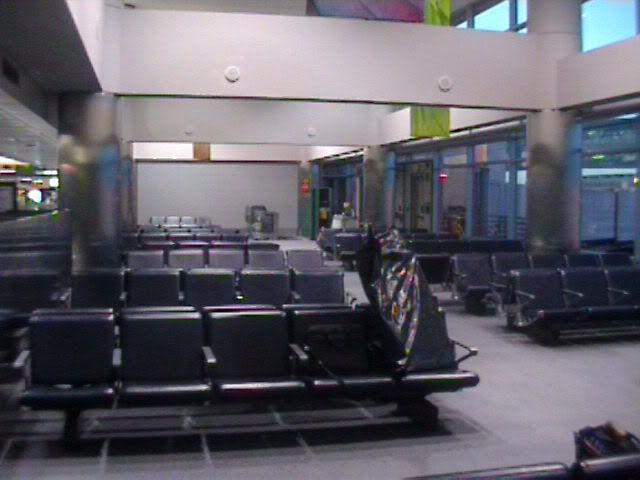 Fortunately for me, this morning proved to be somewhat interesting. While walking from one end of the concourse to the other, I saw some good sights such as a rare AeroMexico 737, an arriving and departing Continental 737, a ChampionsAir 727, and some Frontier regional jets. All in all, not bad in my mind.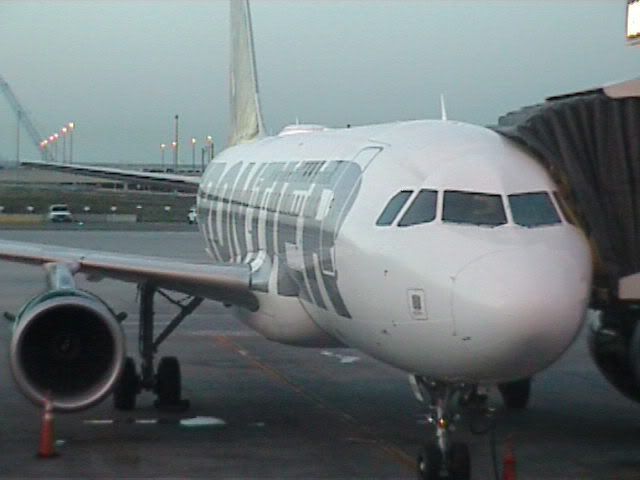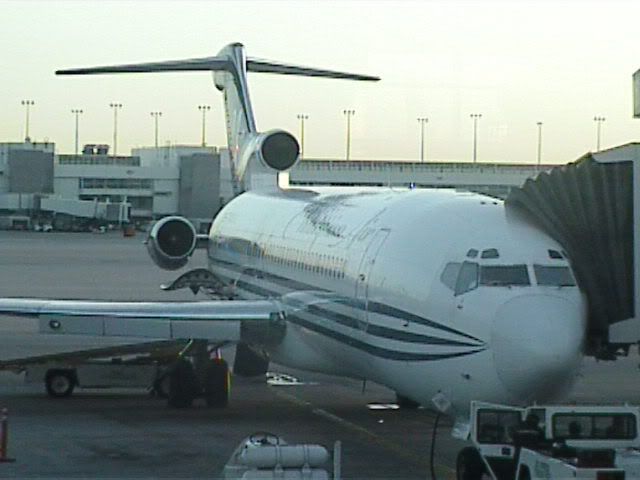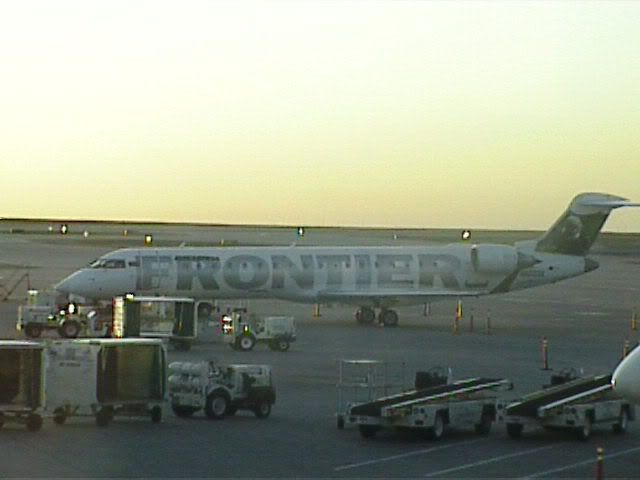 Anyway, with 15 minutes til boarding, I headed back to my gate. By the time I got back it was filled with others on the same flight, including kids from high schools in my area of Denver. So after waiting for a few minutes and making small chat with the other competitors, boarding call finally started.
BOARDING
Route: Denver, Colorado (KDEN) - Orlando, Florida (KMCO)
Airline: Frontier Airlines (F9)
Flight Number: FF676
Seating Class: Economy
Seat: 22A (last row)
Load Factor: 100%
Aircraft: Airbus A319
Date: April 28, 2007
Departure Gate: A34
Boarding: 07.00
Blocks-Off: 07.37
Scheduled Departure: 07.35 Mountain Standard Time
Actual Departure: 07.48 Mountain Standard Time
Scheduled Arrival: 12.33 Eastern Standard Time
Actual Arrival: 12.41 Eastern Standard Time
Flight Time: 2 Hours 51 Minutes
Average Speed: 438 Knots
Average Altitude: 37,000 Feet
Arriving Gate: 86A
Tail Number: N912FR
Frontier Animal: "Trixie"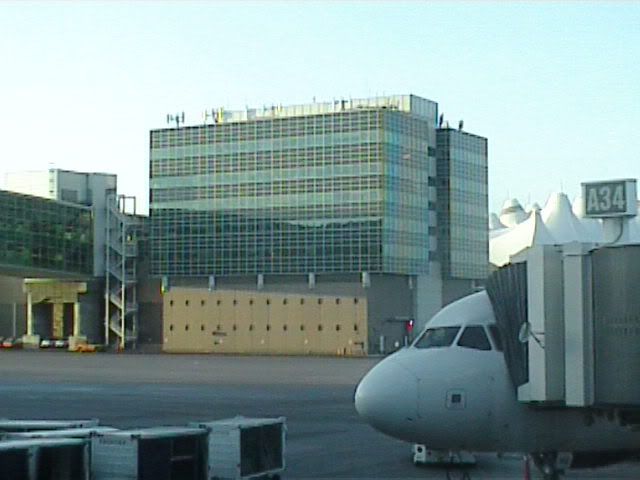 As the three of us were assigned to row 22, we were one of the first to board. Within a few minutes of our call, we reached our seats and came upon a small problem. Not wanting it to get damaged, I had brought the poster used in my presentation on board with me, however, because I couldn't put it behind our seat we had to find a place to set it. So with that and the threat of having to check it in, we tried to fit in the over head bin and thankfully it fit with just enough space. Anyway, we finally settled in to our seats and waited for departure.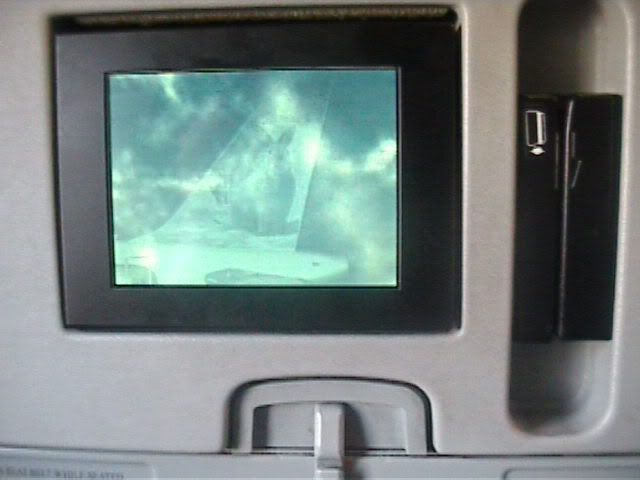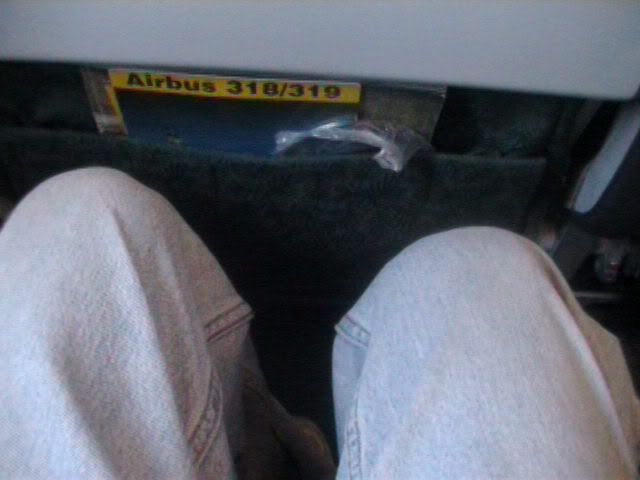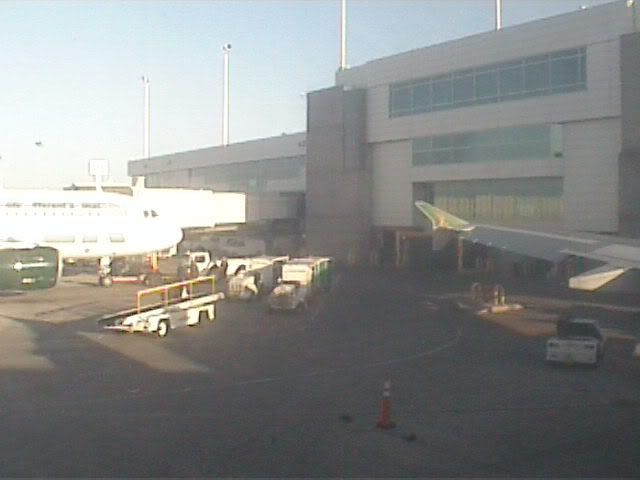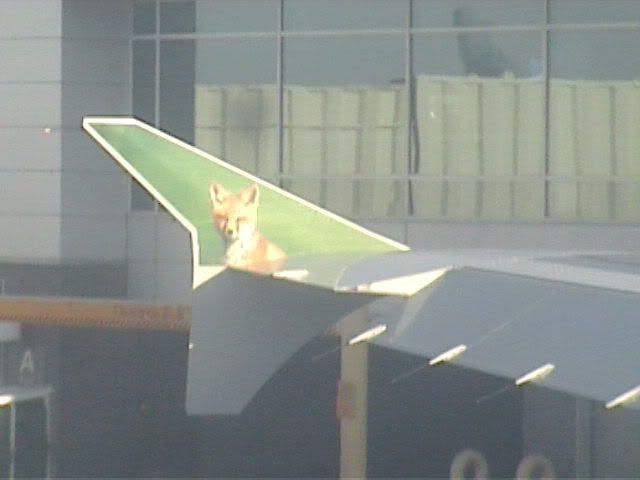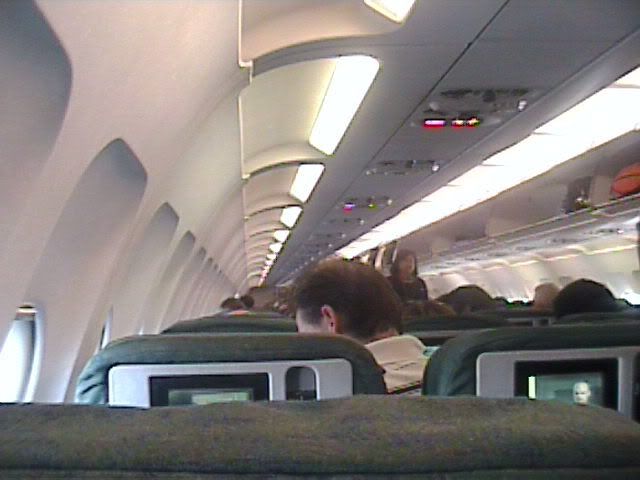 As we waited, I started to check out the ptvs' offered by Frontier. Because I hadn't flown F9 in some time, this was sorta interesting to me. Flipping through the channels, I managed to catch parts of Sports Center (to which I learned of another Yankee loss
) , Boomerang and other channels.
TAXI
Anyway, withing ten minutes or so, boarding finally completed and soon enough we were off the blocks. Safety announcements started and ended while holding on the taxiway. Once done, we were pulled back and headed towards the runway. Taxiing towards the runways took maybe ten minutes at most with a few departures ahead of us. However, soon enough we were on the runway.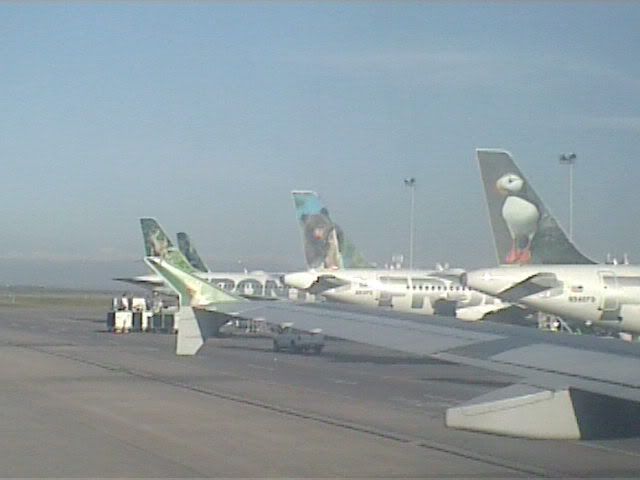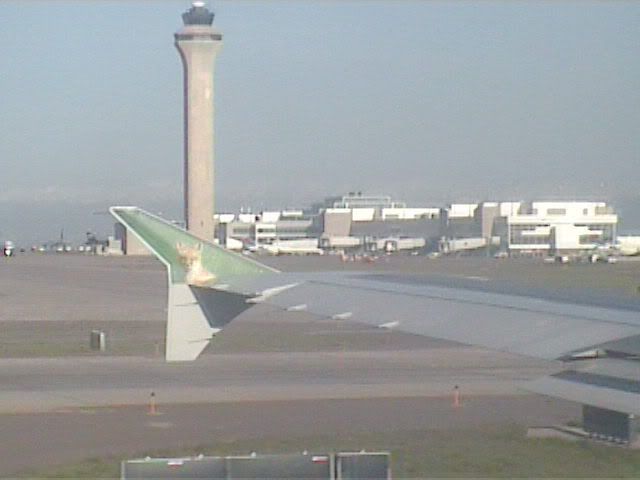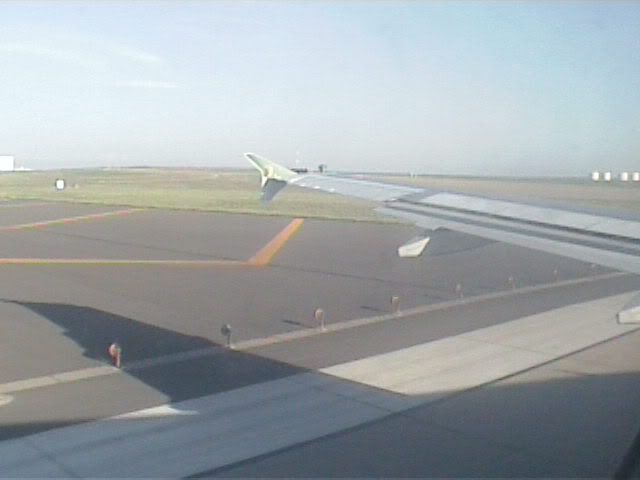 TAKE OFF / ARRIVAL
Once we lined up on the runway and flight attendants were ready for departure, we rumbled down the runway until lifting up into the Rocky Mountain air. Take off over all was smooth and as we lifted-up we turned east towards Orlando. Not soon after take off did the flight attendents come through the aisle with drinks and snacks. The snack for today were bagels, but I declined it and instead just asked for a coke. The other members of my group, however, took the bagels as well as coffee and orange juice.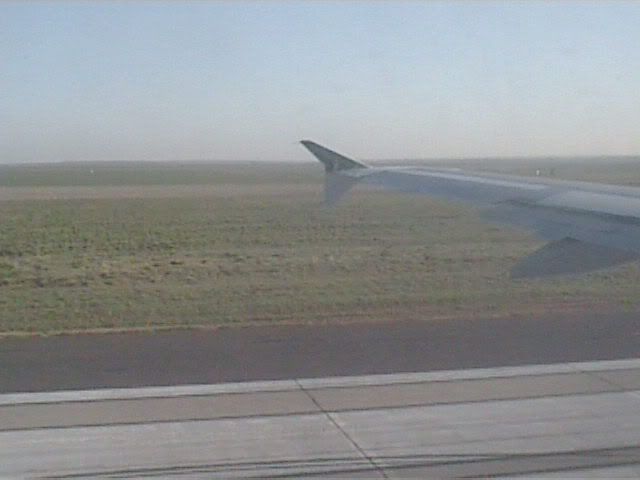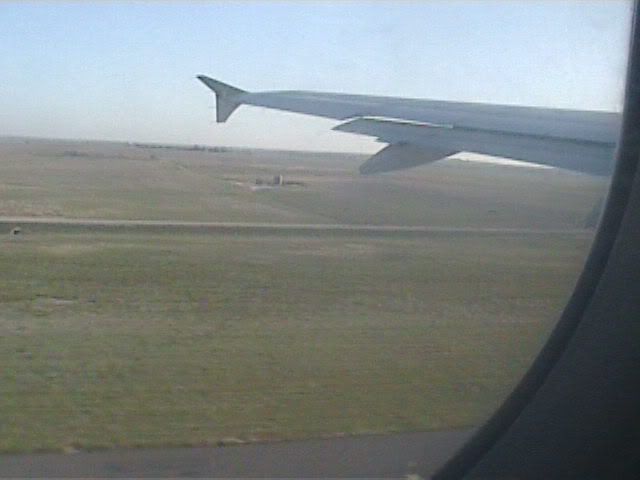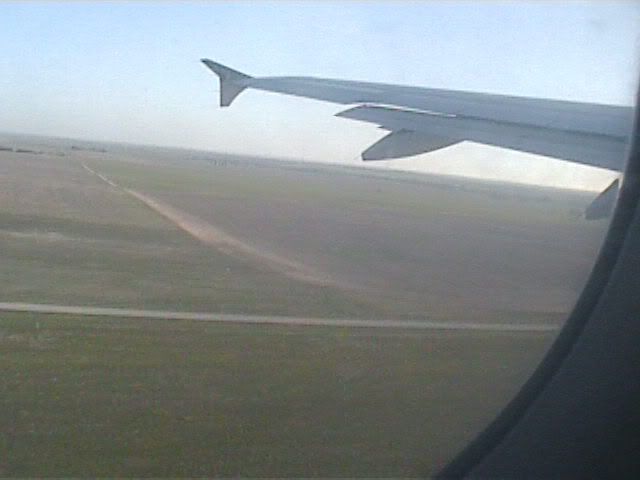 For the next few hours or so, I was able to kill time by working on writing kanji characters and doing various excercises associated with it, as well as chatting with my friends once in a while. Around two hours after the first set of drinks, the crew came around again with a second serving. My friends had the same orders as before, while I switched to a sprite instead. Besides this and getting yelled at a little for getting up and going to the bathroom while the seat belt sign was on (I really REALLY had to go), there is nothing else I can say about the flight.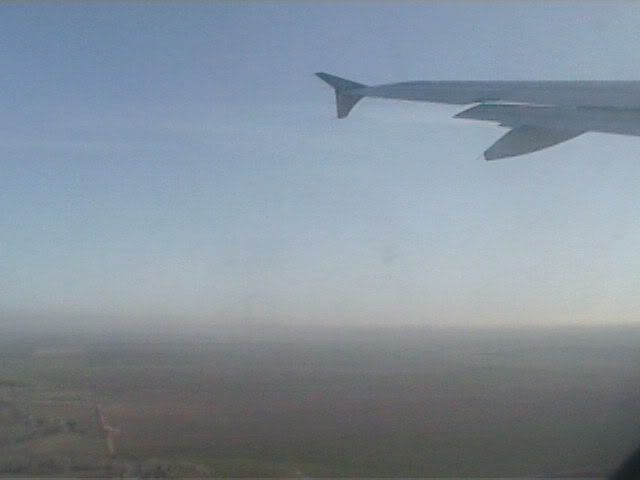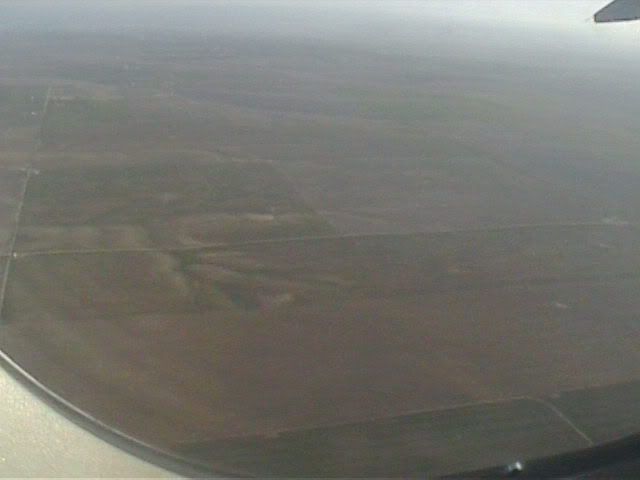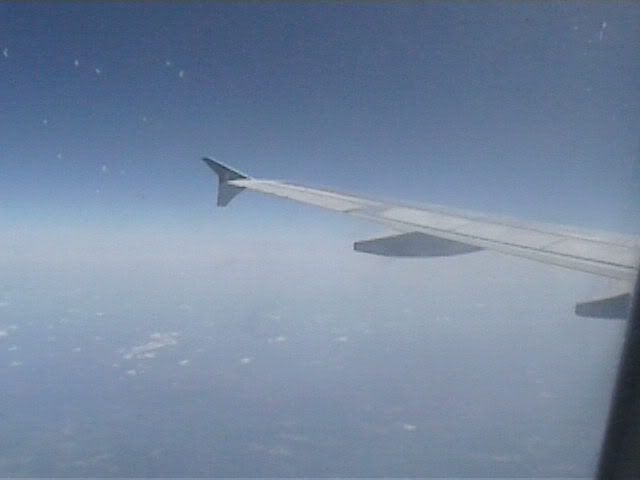 Once we started to hit the border between Florida and Georgia, the pilots started turning us around and within a few minutes the plane began its decent. The arrival into Orlando was sort of interesting to see. As we flew over the area, one could see the many lakes (and good sized lakes too) and the various theme parks surrounding Orlando. Seeing this was nice as Colorado barely has any good lakes to enjoy on a boat. Anyway, the flight path into MCO brought us to the south side of the airport and allowed us to see the airport from the west. Once we past the runway, the pilots turned us around 180 degrees and lined up for the runway.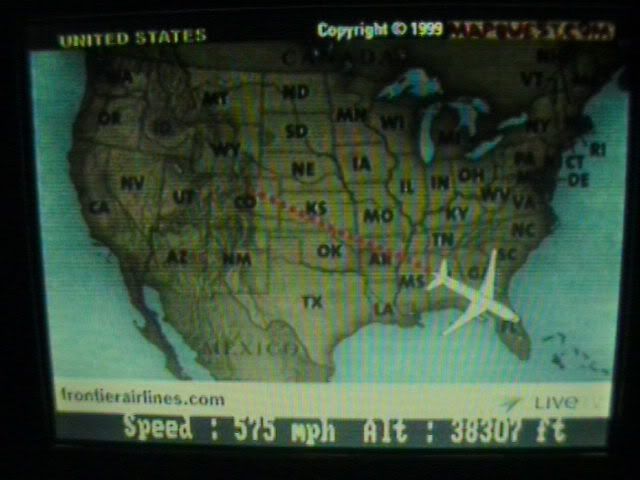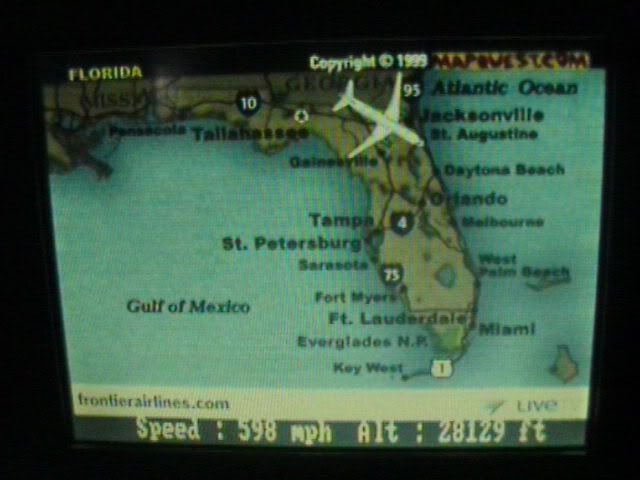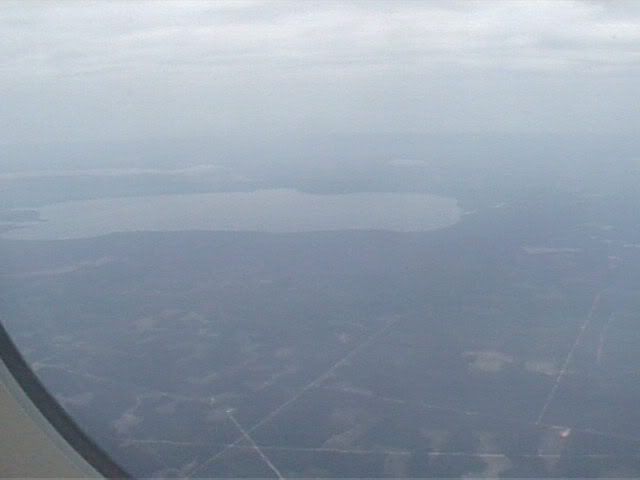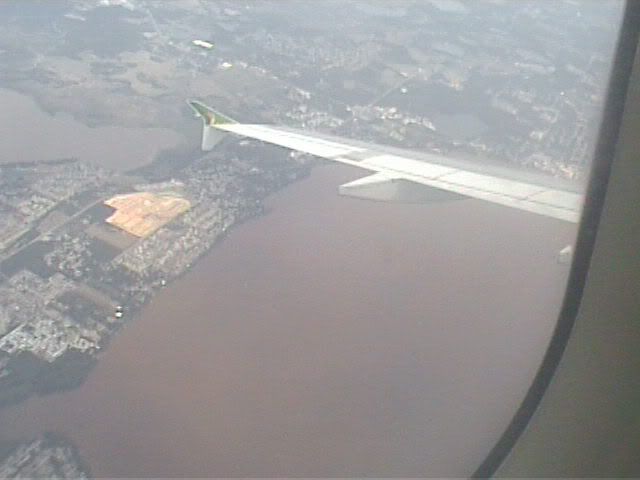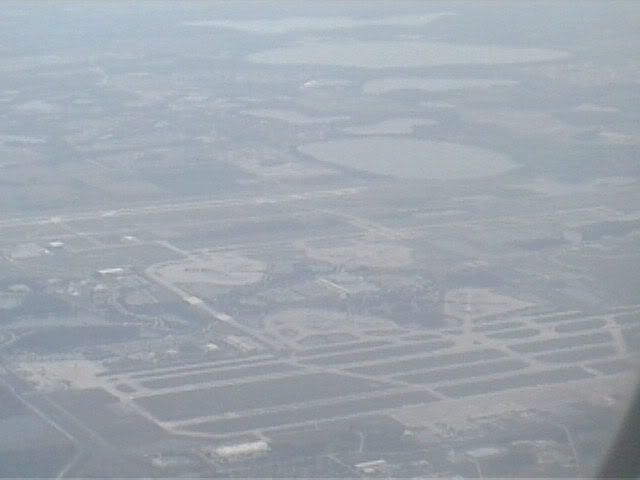 The approach was overall smooth with little instances of turbelence. Within five minutes or so of lining up, we were on the ground in Orlando. Once we had slowed down, the plane started to taxi to the gate. Along the way, I was able to spot a few southwest flights taking off as well as the numerous DL tails located at MCO.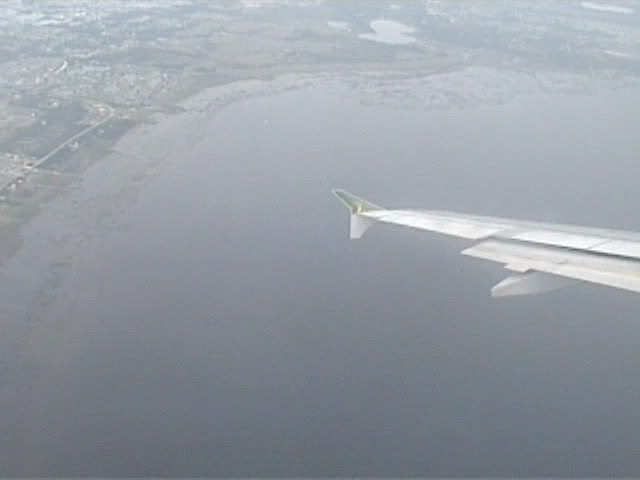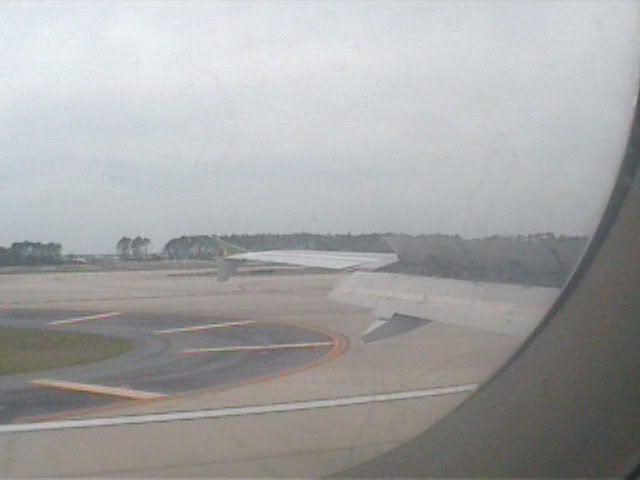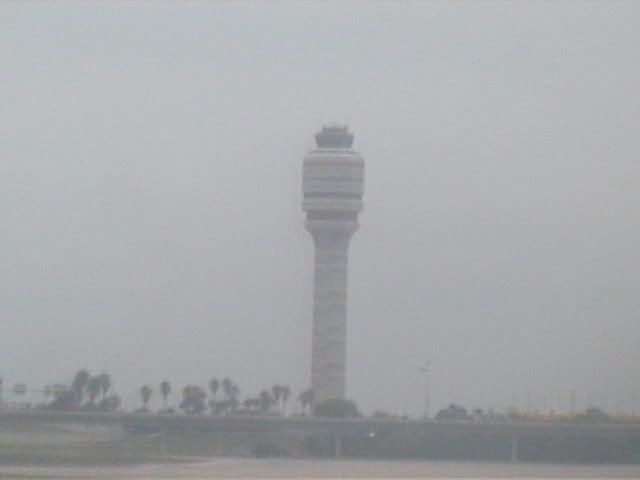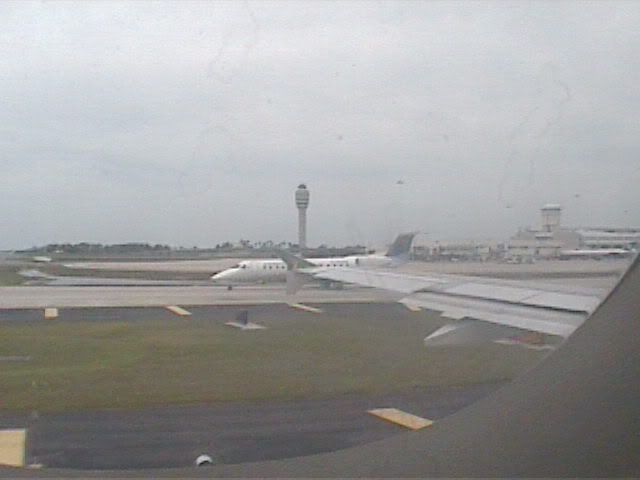 As we reached the gate, everyone started to get up and head for the exit. However, I asked my group to just stay a few mintues since we were at the back and it would be easier to get everything off once most of the passengers had deplaned. This came to be true and within ten minutes I gathered my poster from the bin and we headed for our bags.
Using the tram system at Orlando we left our concourse and arrived at the main terminal. Walking into the terminal and seeing not only the tropical setting, but the hotel located within the airport was pretty nice to see. Following the signs we eventually got to the baggage carosle and soon enough got all of our bags. From that point we went to check-in for our airport shuttle to the hotel where all competitors from Colorado (as well as Canada and I believe Texas) were staying. So all in all, the flight was alright and just a normal domestic flight (which felt depressing after my trip to Tokyo).
As I said before, I will explain what exactly my business plan and the aspects of my competition. Just as a tease, those on here might be proud (or not) that it was as any a.netter would do, in aviaton
. Anyway, part 2 will soon be up on the forum so look out for it. Below is some of my previous trip reports:
Graduation Present: Solo Trip To Tokyo (Part 1)
(by
Yanksn4
May 24 2007 in Trip Reports)
Graduation Present: Solo Trip To Tokyo (Part 2)
(by
Yanksn4
Jun 7 2007 in Trip Reports)
Graduation Present: Solo Trip To Tokyo (Part 3)
(by
Yanksn4
Jun 21 2007 in Trip Reports)
Graduation Present:Solo Trip To Tokyo (Part 4)
(by
Yanksn4
Jun 25 2007 in Trip Reports)
2004 Journey From DEN To HNL On AA Part 1 (pics)
(by
Yanksn4
Mar 19 2006 in Trip Reports)
2004 Journey From DEN To HNL On AA Part 2 (pics)
(by
Yanksn4
Mar 20 2006 in Trip Reports)
DEN-ORD & Back On United Airlines (Pictures)
(by
Yanksn4
Jul 30 2004 in Trip Reports)