This is my first TR so here goes nothin'. If the pics work it'll be a small miracle. Anywho I and a friend decided to go to Turkmenistan for the long Memorial Day weekend. And by decided I mean we both wanted to go for a while so we applied for visas which meant getting letters of invitation etc etc. It was much less spur of the moment than it sounds; we even had a tour package (not coincidentally also the source of our letter of invitation) that included a roundtrip flight to Mary to see the ancient site at Merv. I was excited about the whole trip but I thought a roundtrip on Turkmenistan Airlines would be the icing on the cake. Turns out...it's a lot less exciting than it sounds.
The day started with a 0430 wake up call which was no problem since we were still so ri-gawdam-diculously jet lagged at that point that sleeping past 0300 took heavy meds. Our tour guide took us to the airport where we went through umpteen checkpoints to get to the ticket counter.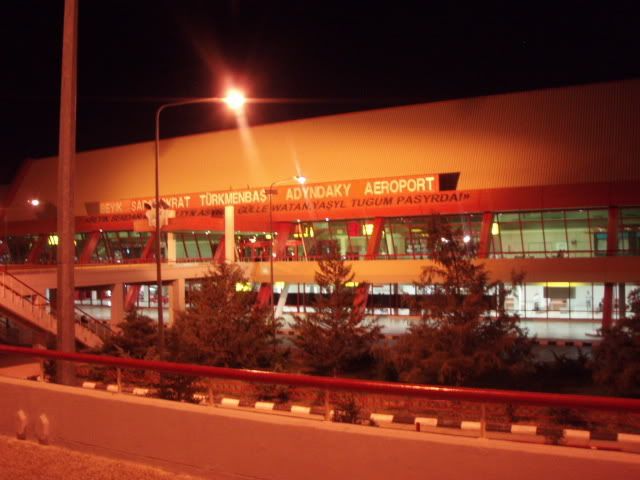 By the way, since Turkmenistan isn't a very democratic or capitalistic country; there are not many jobs to be had, other than in the government, checking your passport every ten steps at the airport. It seems like a third of the population creates "bloody bits of paper" for another third of the population to collect five steps later all at the Supreme-Leader-International Airport. I've traveled quite a bit through Latin America and Africa where there are endless document checks (9 last time in LIM!!) so I totally expected it, but the absurd level to which they take it in ASB just cracked me up constantly. At one point on our way out to FRA, we had our passports checked three times within 6 average-human-steps by three different people. Checkin was a bit of a cluster--we allegedly had "reservations" but it looked like anyone could just walk up to the counter and buy a ticket, and they'd fill your name in on the next open seat on the seat map, top to bottom, left to right. No assigned seats. Also apparently Turkmen pay next to nothing to fly domestically. There are many daily flights to the "big" cities of Mary, Dashoguz, and Turkmenabaat, and they only pay a couple of dollars for a seat. Us foreigners had to part with $25. Eight or nineteen document creation and document check points later, we arrived at the boarding lounge. Three flights were coralled in the fairly large room and there was a small cafe in the back where mostly men were standing up and drinking tea. Boarding was in the Afro-Indo-Latino style (as others have termed it on here); the flight is called and everyone ploughs forward: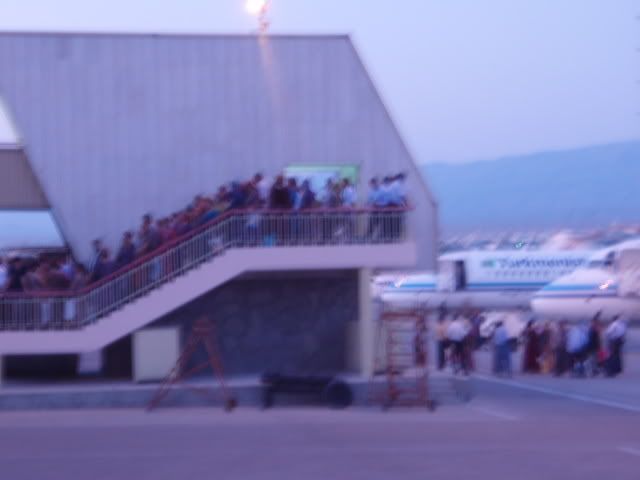 I, of course, was plastered against the window looking onto the ramp at the airplanes, so when our flight was called I happened to be on the leading edge of the wave surging toward our 717. Once on board I took a few pictures (all fuzzy for some reason).
We had two seats behind the partition (there was no difference in service or seat on either side of the bulkhead...all economy). In the grid system of seat assignments, I wound up with a MIDDLE SEAT. I was not bitter. No I fly Turkmenistan Airlines ALL the time, why would I want a window? The flight was completely full. And there was nothing to....uh....scrapbook (read: steal) from the seat back pocket or anywhere.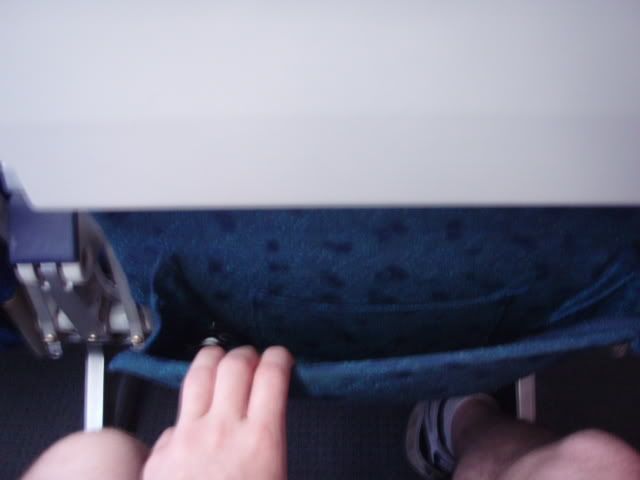 I believe Dashoguz was leaving from the gate next to us. I'm not sure what the purpose of the gates are since all passengers are sent via the ramp and there aren't any jetways attached to these bridges.
My seatmate in the window was a Turkmen woman and she seemed very nice even though she didn't speak any English and my Turkmen is nil. She seemed to not my mind my boarding house reach across her to grab a few shots of the ramp.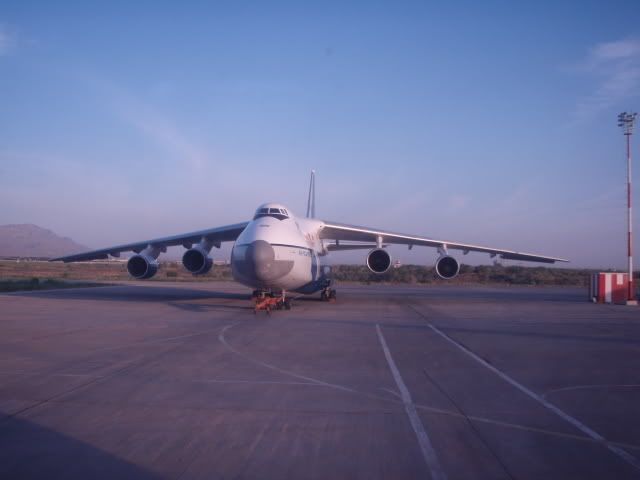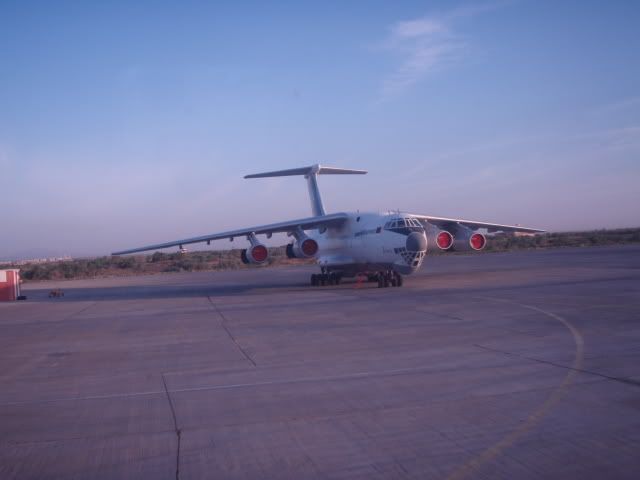 Announcements were made in Russian, Turkmen, and English I believe, with several references to Dear Leader. Most of the passengers were definitely "locals" with the exception for us and a mostly American tour group of about a dozen. We don't really blend in
. The boarding process was fairly quick and shortly afterward we were airborne on our flight that was not even an hour long--about 40 minutes. The flight attendants came through and offered water or some greenish soda that tasted like Sprite with a foul aftertaste. I went for water.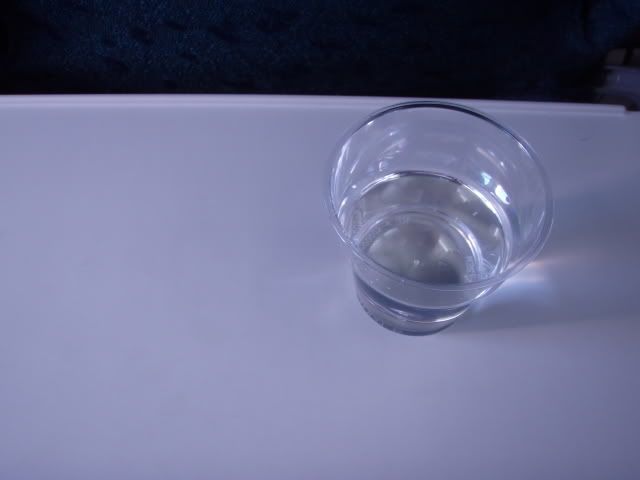 They followed this with a buy-on-board service where you could buy all kinds of candies, snacks, and drinks.
Buy on board. In Turkmenistan. On the flight you paid $2 for...
Whoda thunk? Of course in no time we were approaching Mary over, errr, Mary.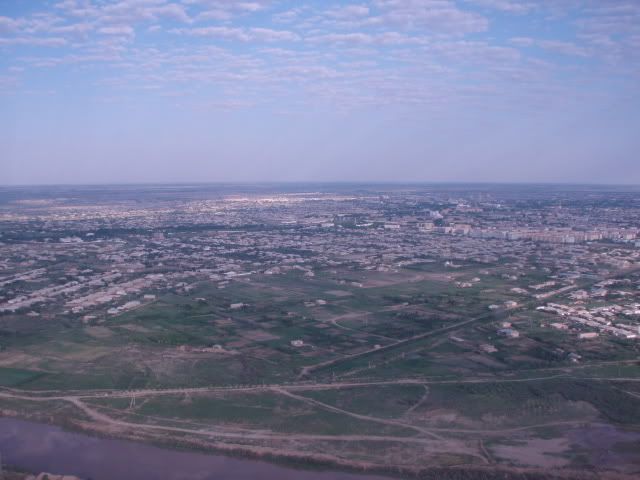 In no time we were on the ground and deplaning again via the ramp.
Guess who!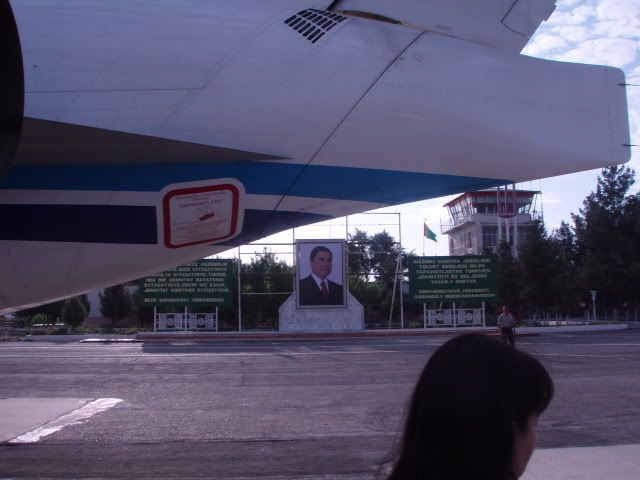 Where in the world is MaverickM11?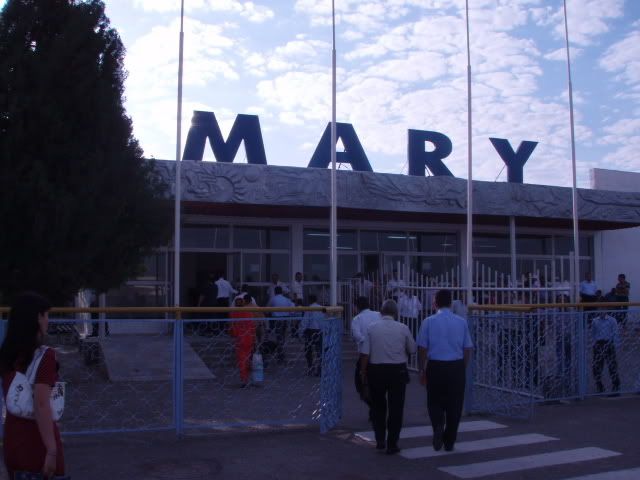 Oddly enough there were no document checks between deplaning and leaving the airport. They should look into adding several checks there...they could employ the rest of the country
.
This is the outdoor boarding lounge at MRV. It's a nice way to wait for a plane!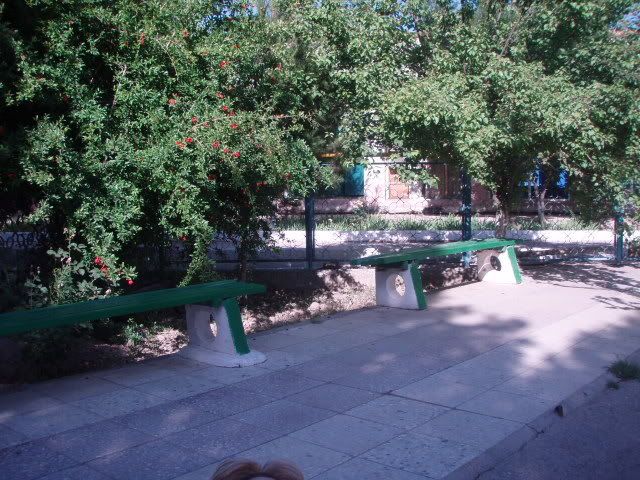 In Mary we had breakfast and then headed to the archaeological sites at Merv. I won't bore you with the background but here are some pics from Merv: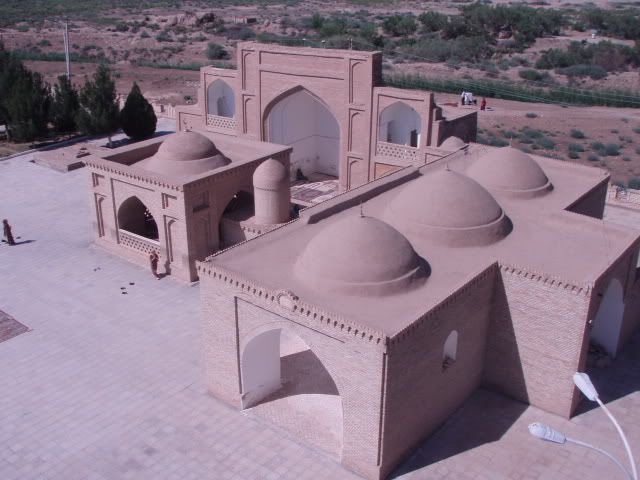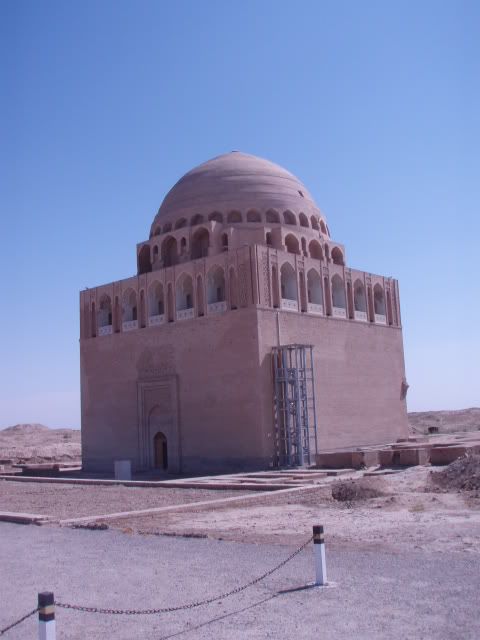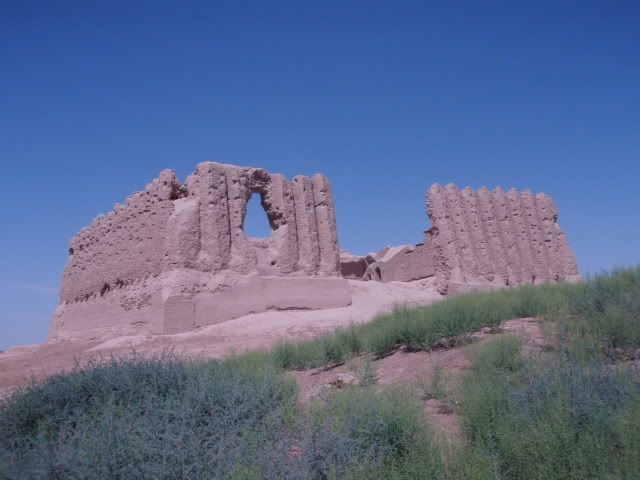 We also went to a small market in Mary where I took a pic of some Iranian soap that caught my eye for obvious reasons.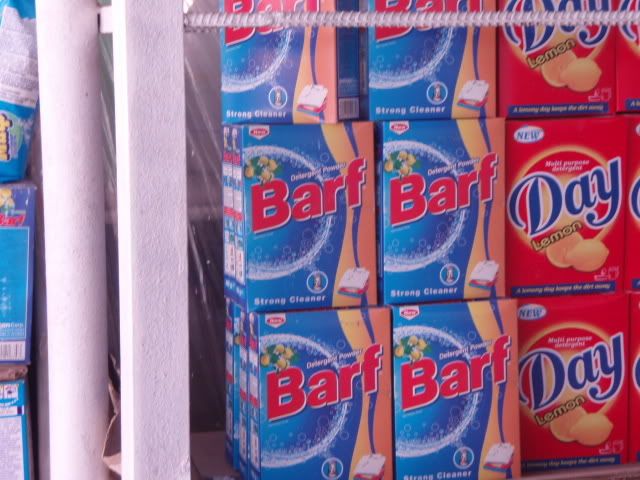 In all Turkmenistan is a wacky, wonderful country (ghastly personality cult aside) that I really loved visiting and would absolutely go back and recommend to others. Questions or comments? You know where to send 'em.