Dear reader
It was about time to visit my girl in Russia and so I was on the way to Basel airport on Friday, July 6th. I booked flights on Lufthansa and Aeroflot Russian Airlines (Basel-Frankfurt-St. Petersburg-Moscow SVO-Munich-Basel). One minute after check-in, my mobile phone rings and on the other end of the line there is a friendly lady from Lufthansa. She informs me that the return flight Moscow-Munich is cancelled and that I will be rerouted via Frankfurt instead. The problem was that this variant takes 5 hours more. But anyway, I stayed cool and accepted (to the surprise of the LH-lady) with a "no problem". I then proceeded to the waiting area of my flight and saw that my flight will be delayed. After more than an hour we received a new departure time to FRA. Another hour later, an announcement was made to inform us that the flight is cancelled and that all passengers need to go back to the LH-counter in the terminal to rebook. On the counter there was a big chaos of course. For me the only acceptable way was to get my bag and go home again. I received a ticket for the next day and needed to get my bag on my own. There were only 2 Lufthansa people around overbusy with finding new flights for the passengers. There was noone to organise the bags and there was noone who cared about the passengers (for instance giving food/drink vouchers, organise trips home etc.). Also I found interesting that the other Star Alliance partners at Basel airport (Swiss, Austrian etc.) did not help LH to rebook passengers as they had absolutely nothing to do at this time. For me it was not so nice, people in Russia looking forward to see me, they organised to pick me up at the airport, were preparing dinner etc.. Also, my new departure time would be 6:05 in the morning, meaning I needed to organise a new way to get to the airport in the morning as LH did not show any interest in paying for a taxi. Also I needed to do several phone calls, needed to spend money on new train tickets to my home and paying for lunch by my own. I guess if the same happens to one of the local LCCs in Basel, media would bring it on front page to bash them...
Finally, my dad had the pleasure to get up in the middle of the night to drive me to the airport. At least EuroAirport was already shining at this time of day!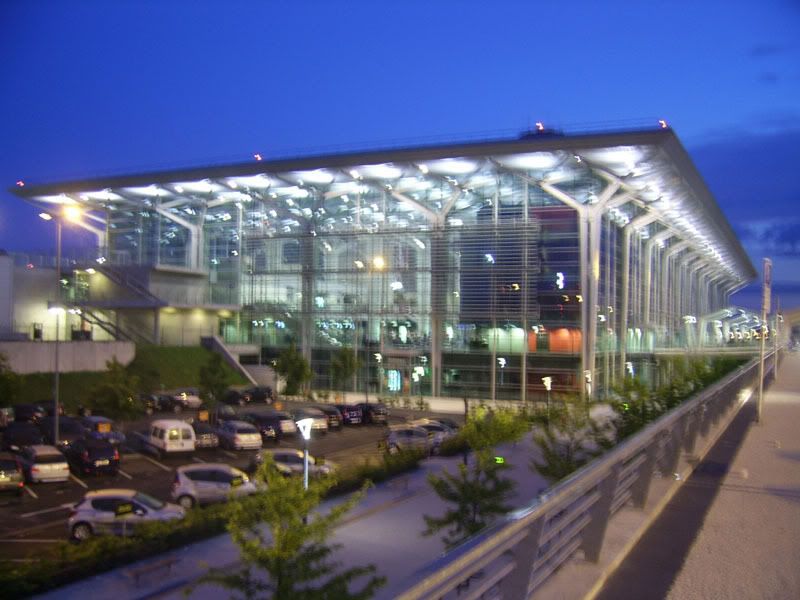 This time no problem with my flight. A fully booked Eurowings Bae-146 today on the short hop to Frankfurt. I also met a friend at the airport who went on the 6:00 Swiss flight to Zurich and Hamburg.
Service on board was good as usual with Lufthansa. A reason why I still like to fly on Lufthansa. Newspapers for free were distributed.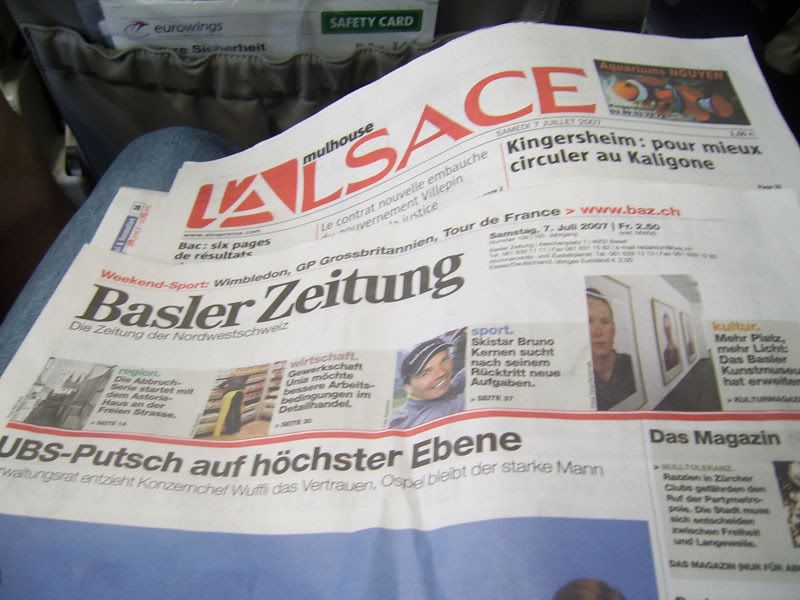 Followed by a snack.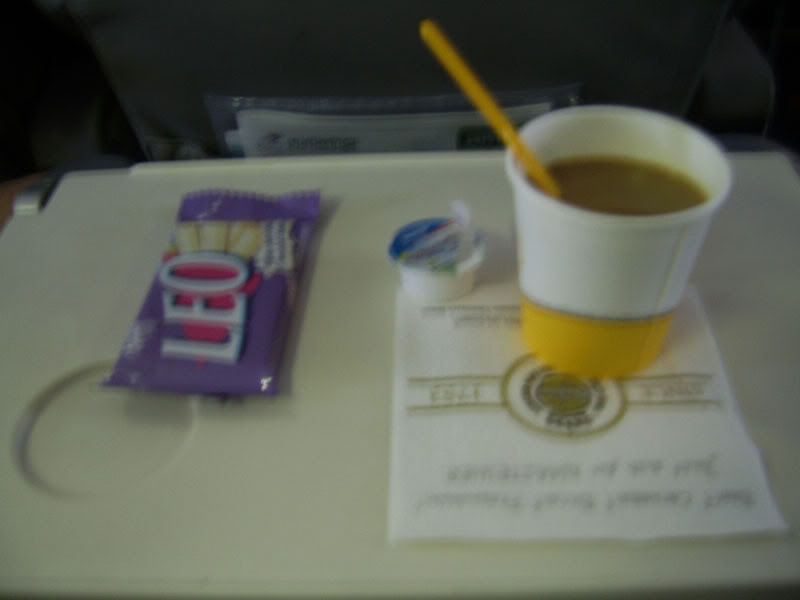 A short connection in FRA but without problems, an A-321 waiting for the flight to St. Petersburg.
Bye-bye Frankfurt.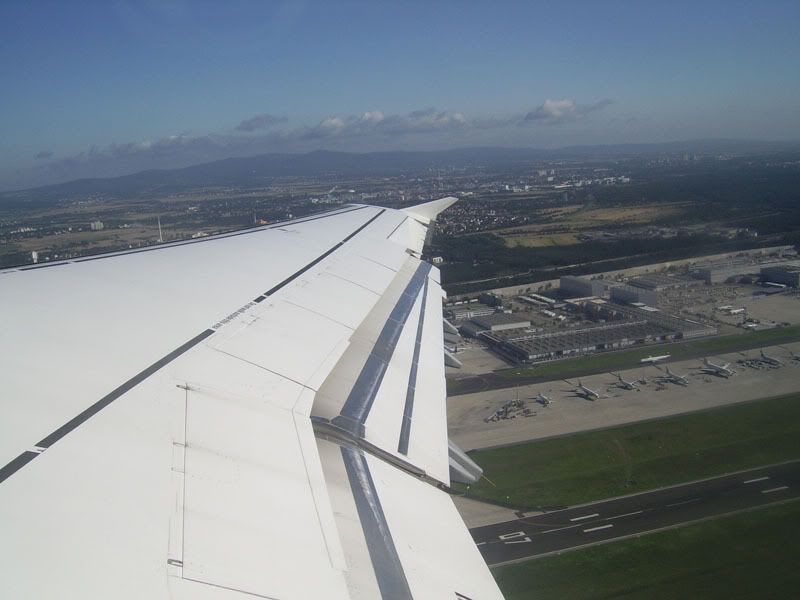 We were overflying the Baltic states.
A breakfast was served.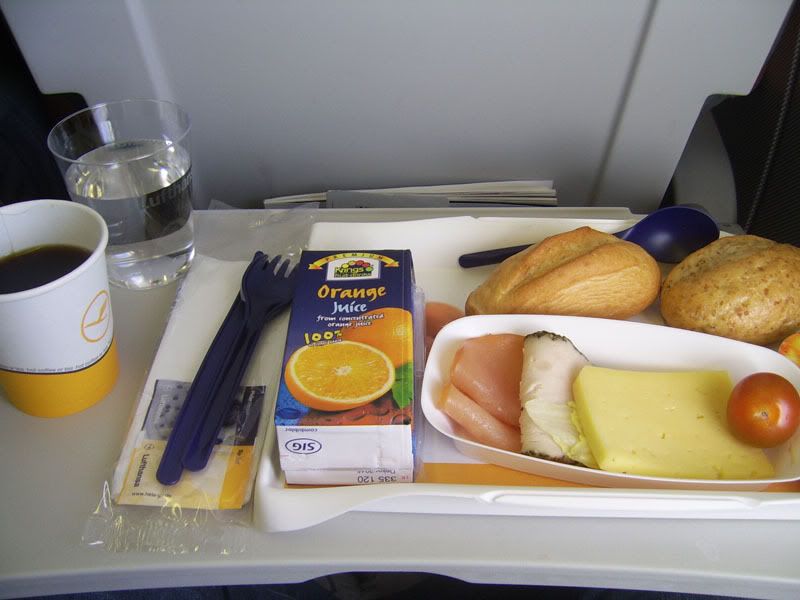 Already starting our approach into LED.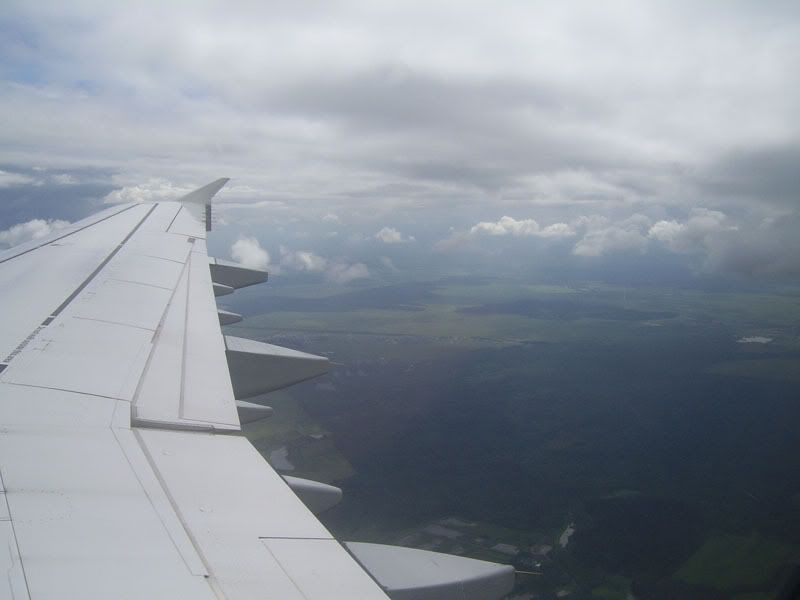 Finnish Bay.
Russian landscape
Finals for Pulkovo airport!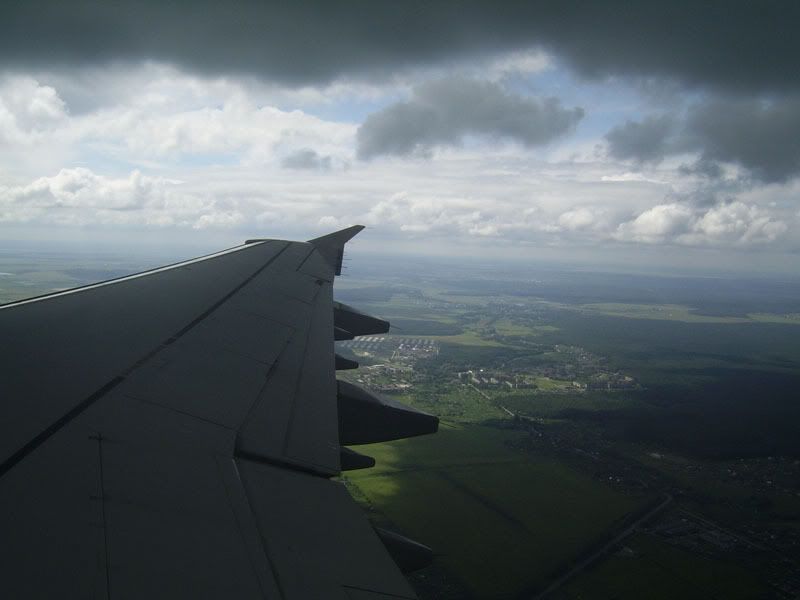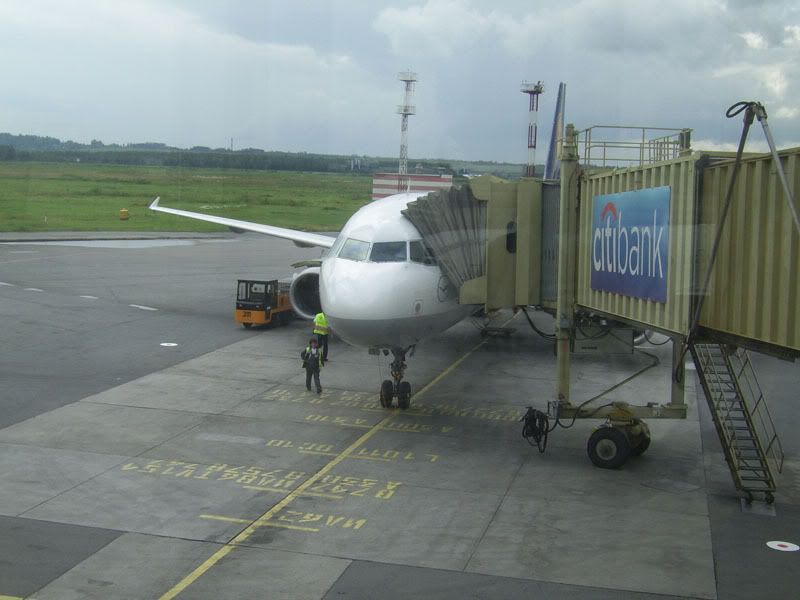 There is a new immigration procedure in Russia since January. Very easy! It took me five minutes to enter Russia with only one form (and finally in English!!). Last time it took me more than an hour... Two thumbs up for Russia for this one!
On the same day it was time to do a nice walk near the Neva river. I really like Russian churches!
Moskovskii vokzal (Moscow train station)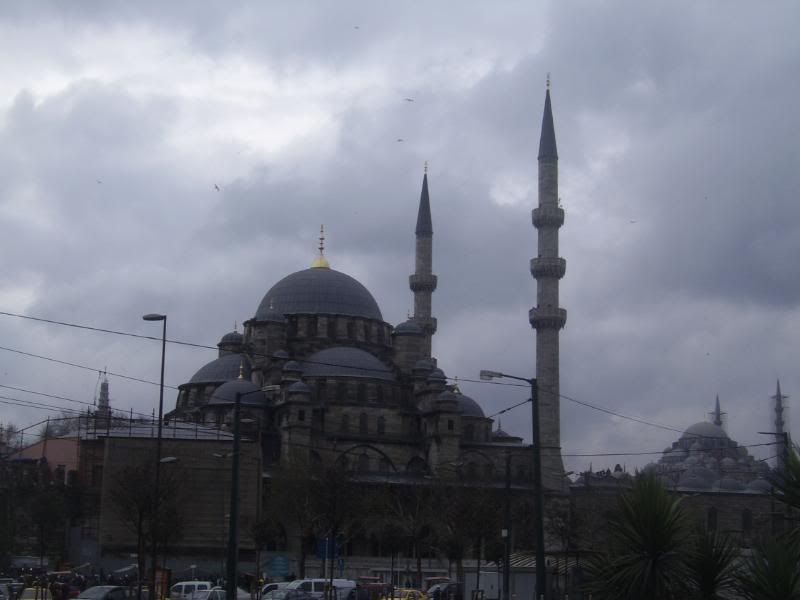 In the city center:
Nevski Prospekt, super shopping street, you can buy there everything you want...
Nevski Prospekt is also full of American fast food restaurants, Sbarro's, KFC, subway, McDonald's etc. However it is recommendable to use the Russian variant called "Teremok". It looks like this for instance: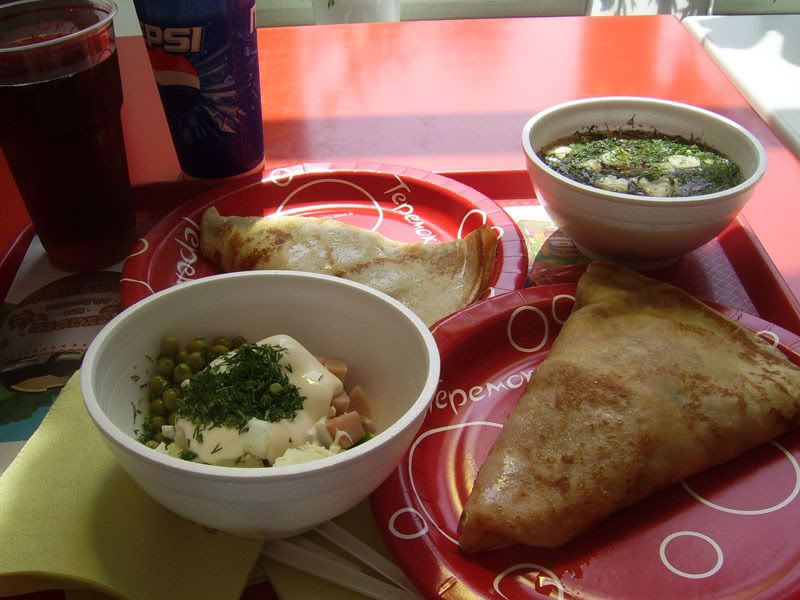 Some more impressions of Saint-Petersburg, an amazing city!
And of course the Hermitage: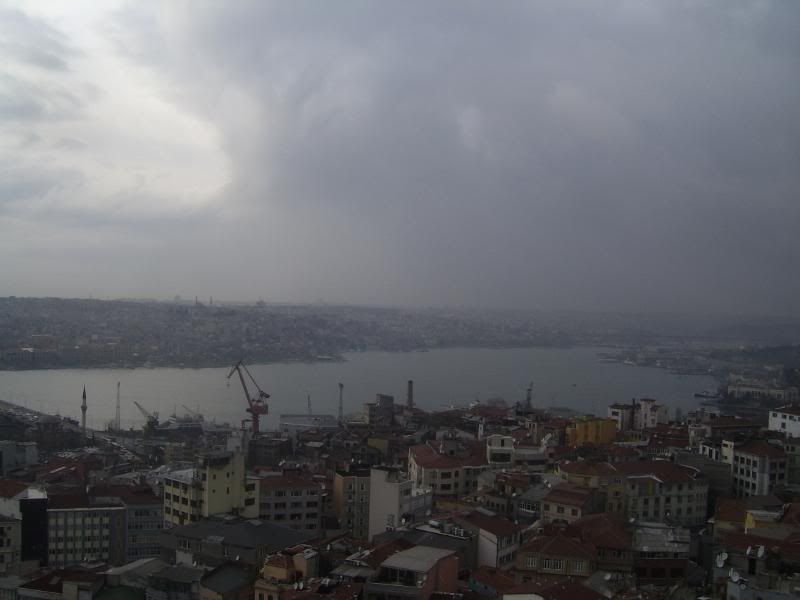 Also we decided to visit the dacha outside of the city. We went to metro and mashrutka (kind of minibusses). Here a typical living quarter of Saint-Petersburg.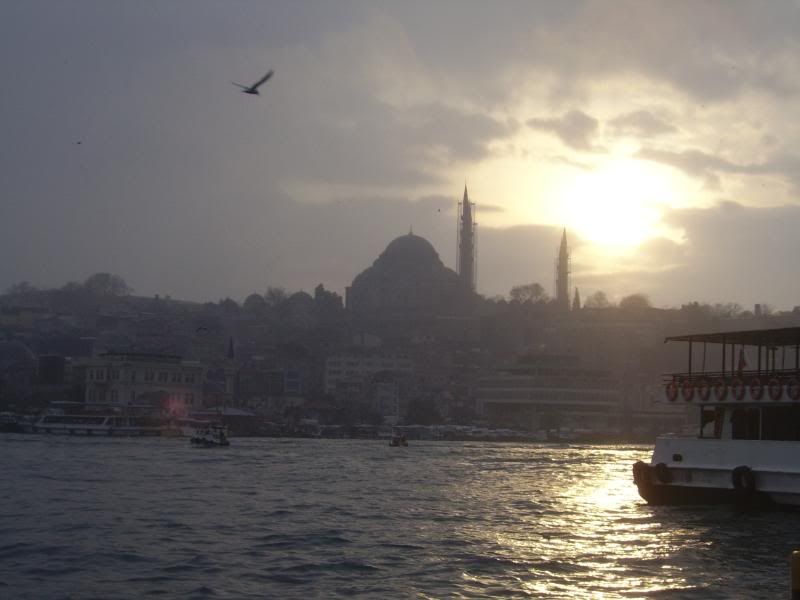 Outside of the city, different but very beautiful.
Russian hospitality is great. Once again a full meal was served, lots of potatoes and vegetables, meat, fish etc. Of course a good portion of ikra lososebaya with champanskoje (salmon caviar on bread with butter and champagne
) is a must if you visit Russia.
Back in Saint-Petersburg there was a lot to see...
Moskovskii vokzal again...
Between 10 and 11 in the evening, it was dark only 2-3 hours in the night.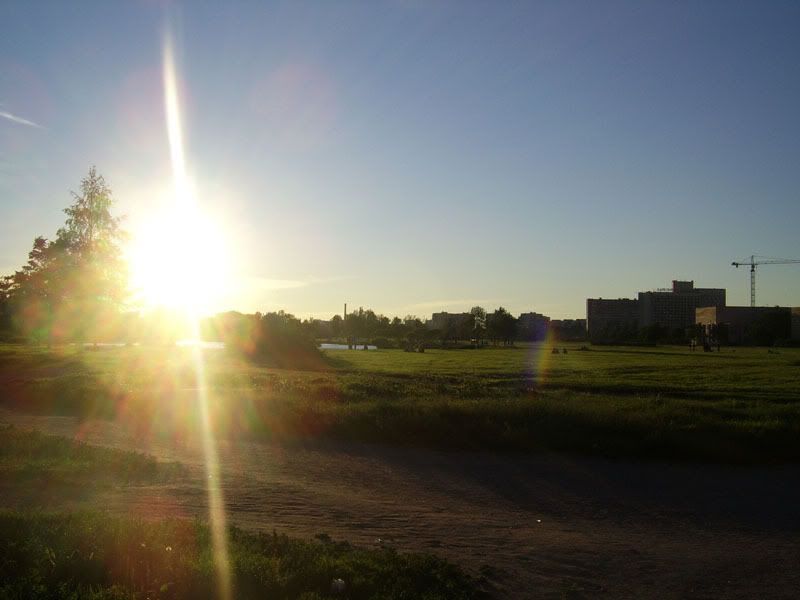 And more sightseeing...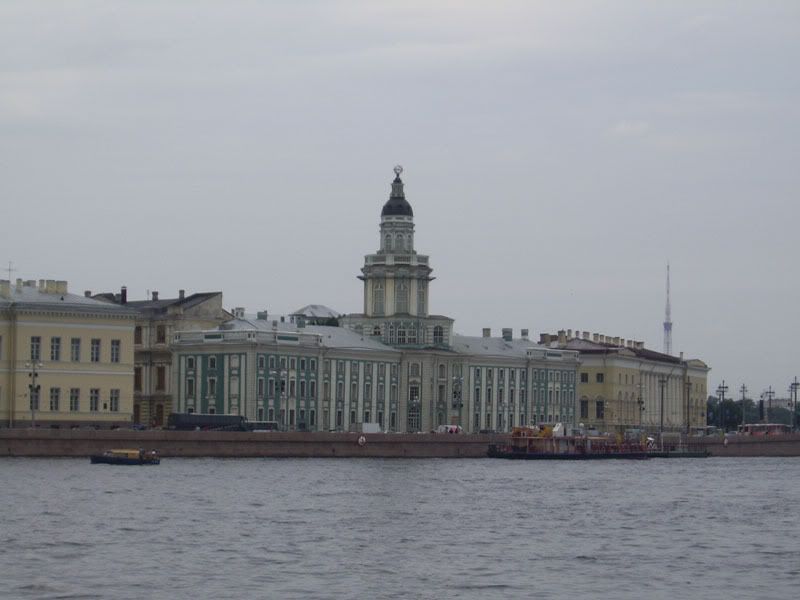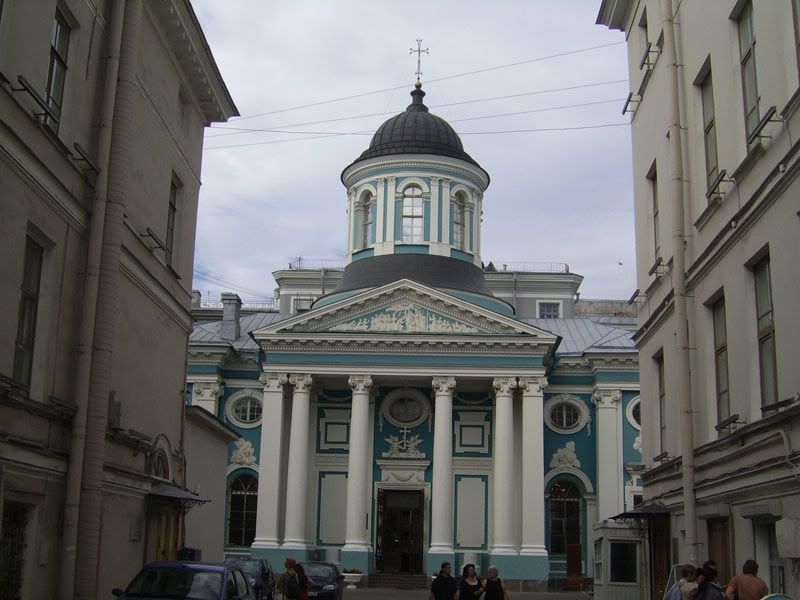 Inside the Hermitage: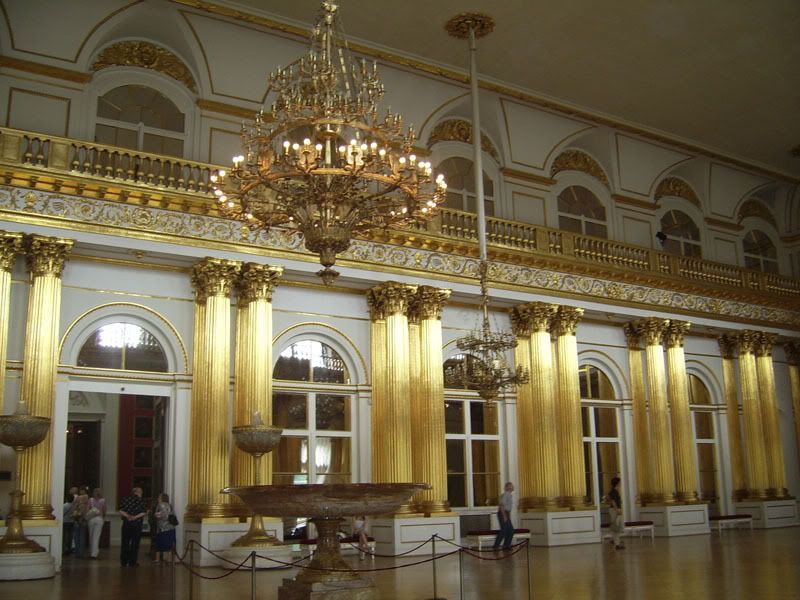 Peterhof, outside of the city: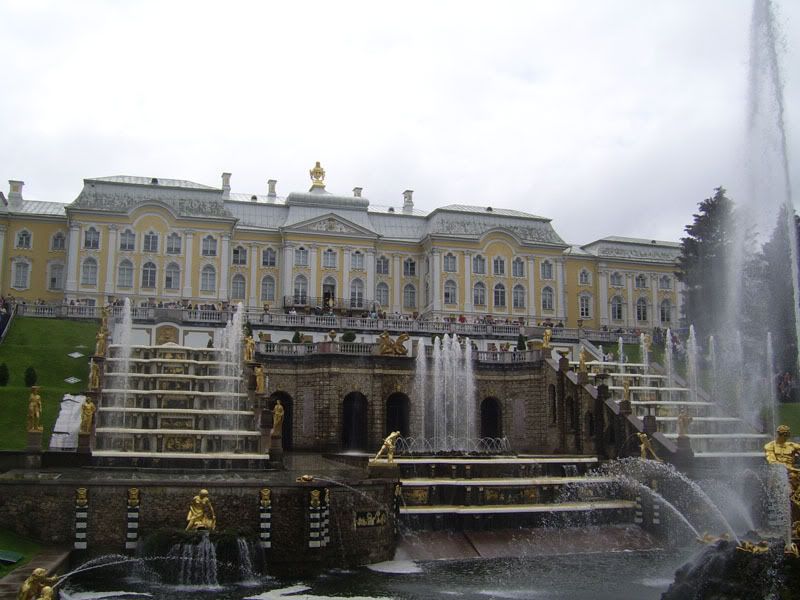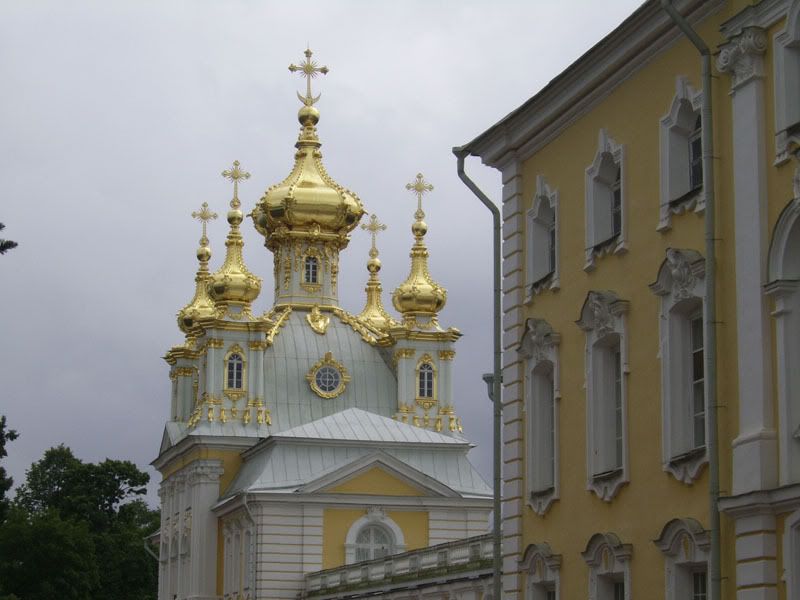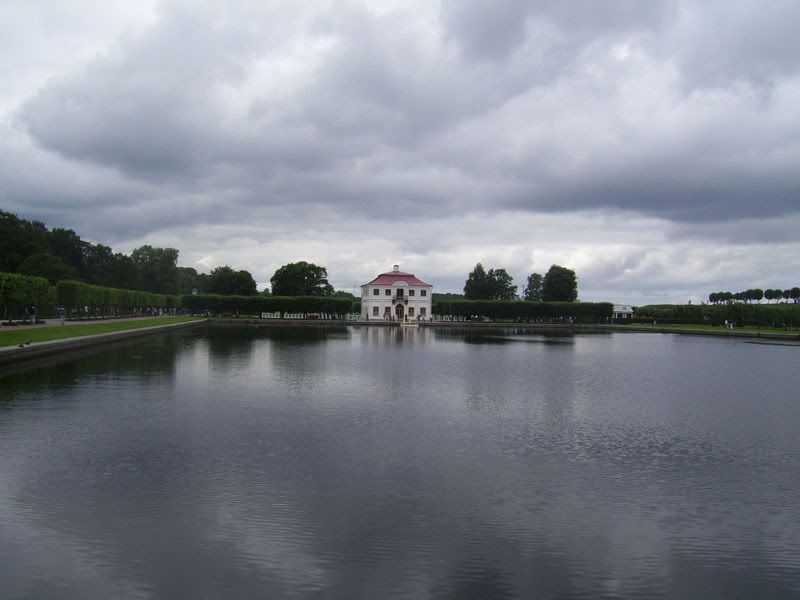 Also, we decided to make an excursion to the sea. We took a train from Finlyandskii vokzal.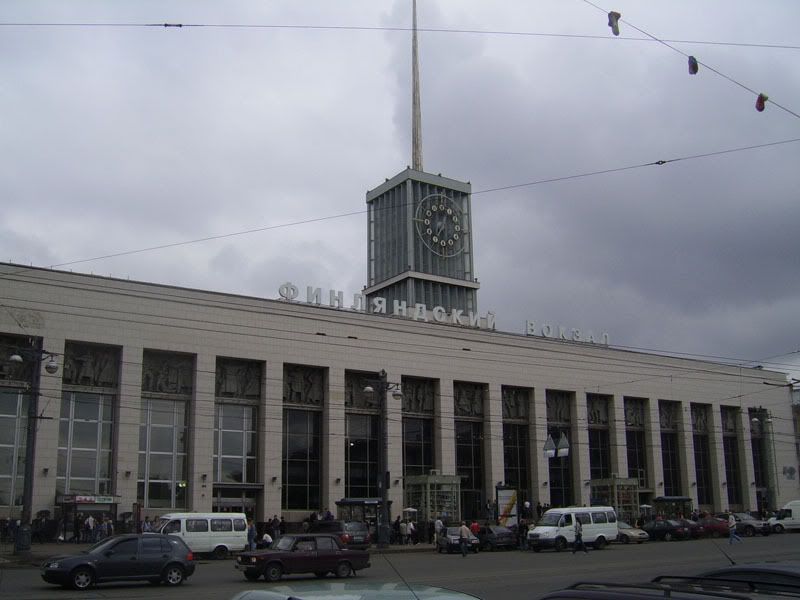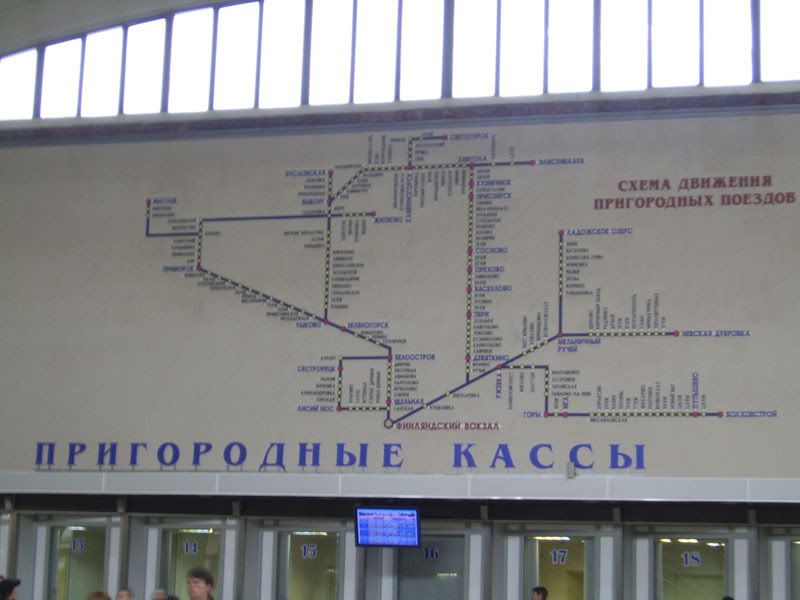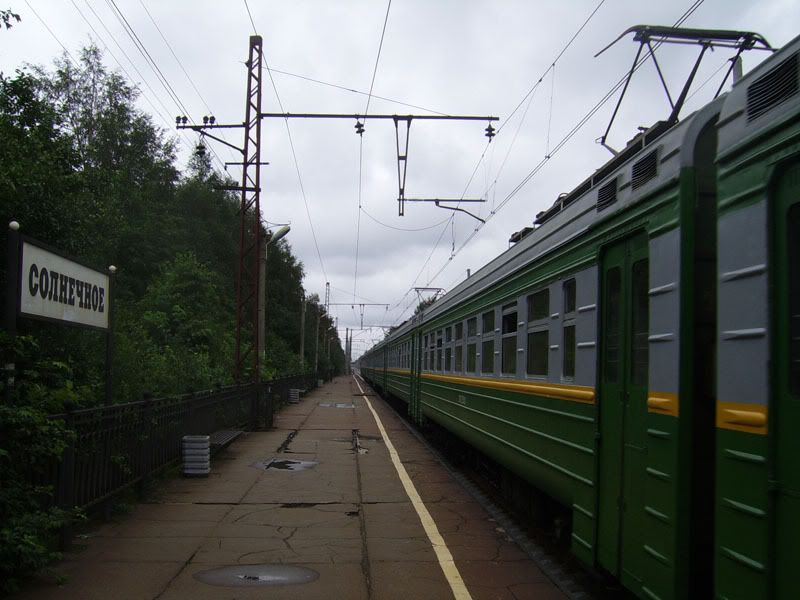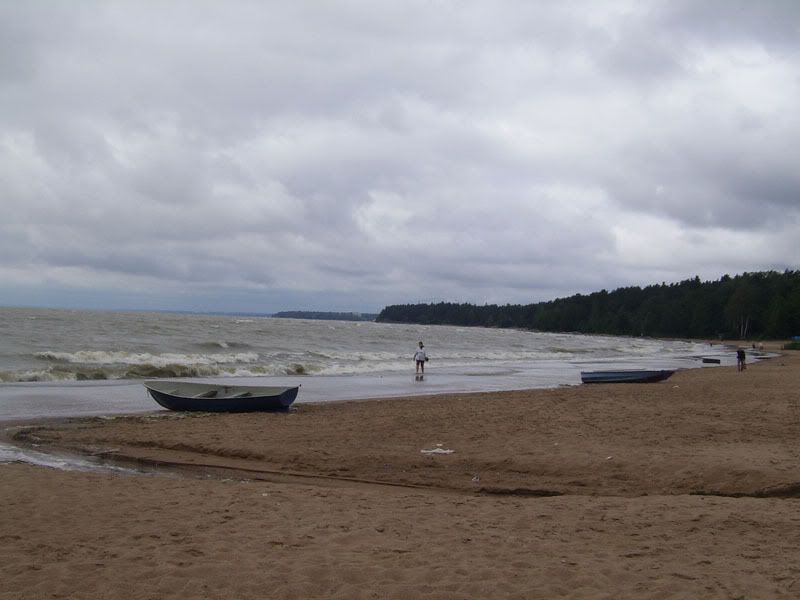 Back in town, I saw that my home city is represented on best address on Nevski Prospekt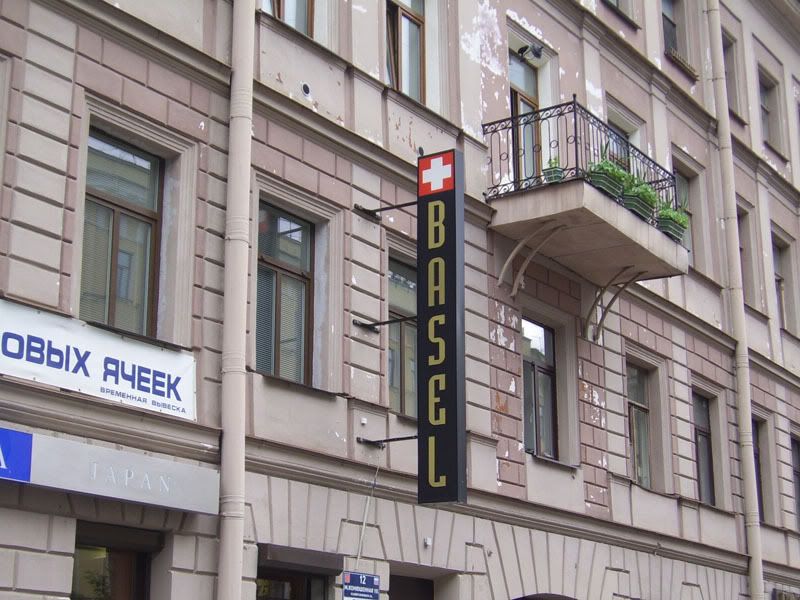 Some more city impressions: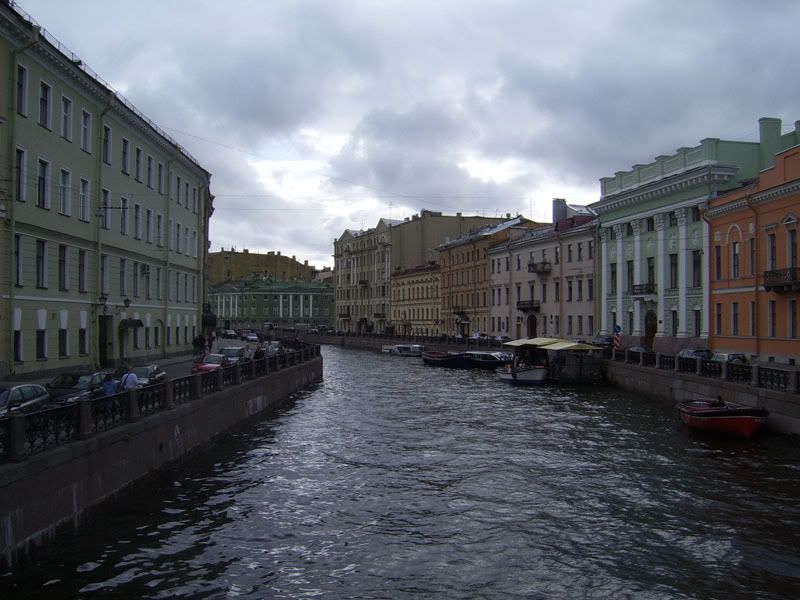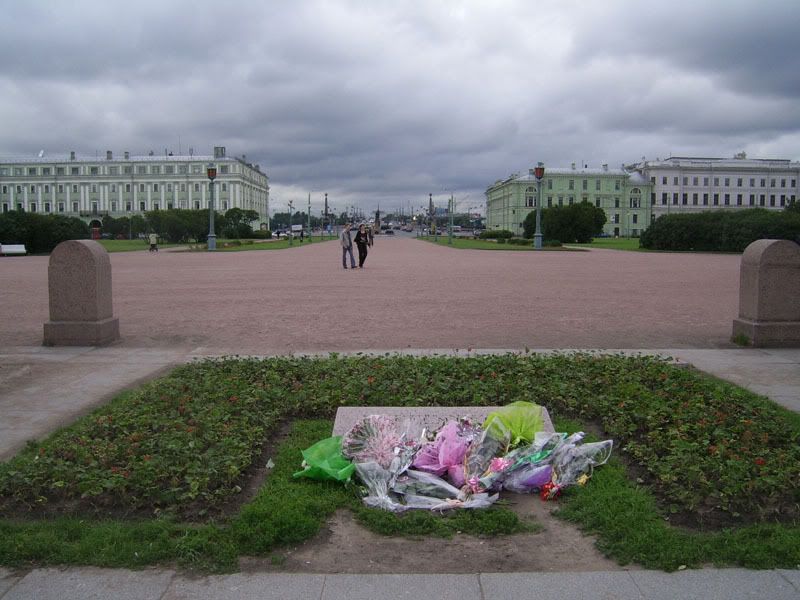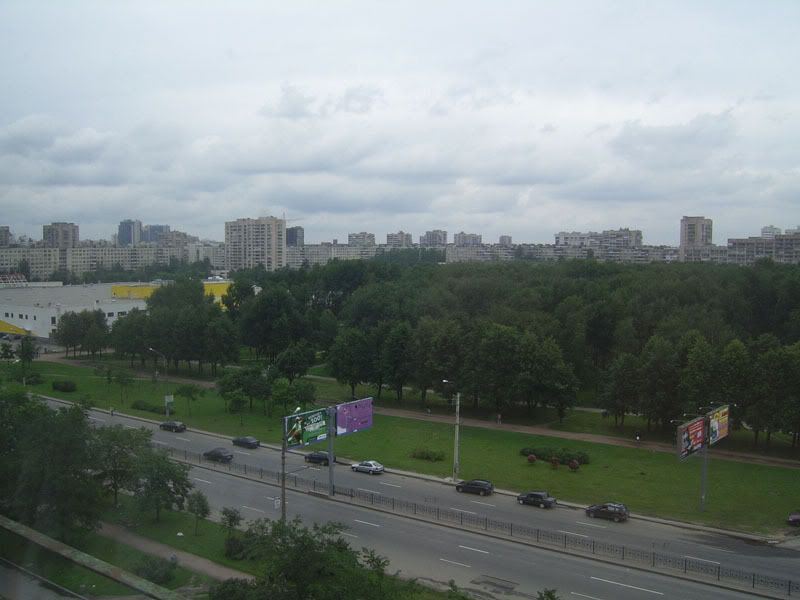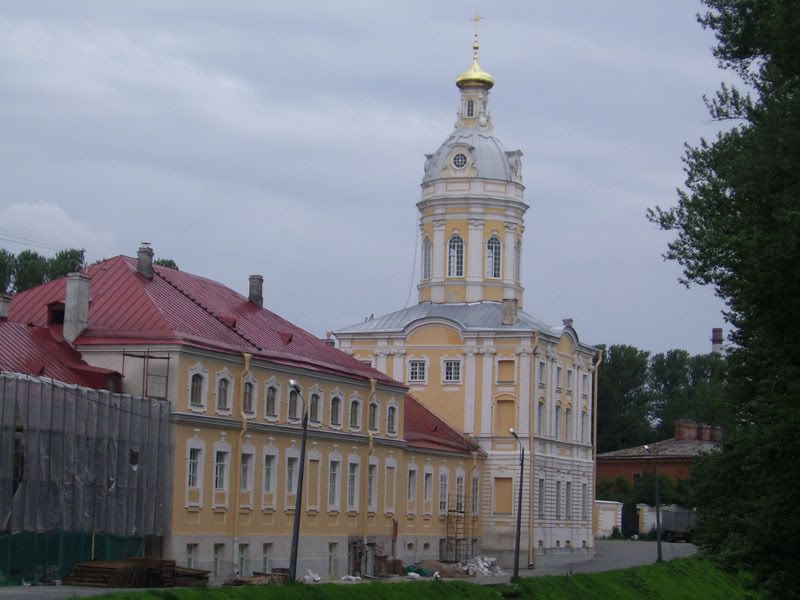 Too soon it was time to fly home (but with the promise to go back in the very near future). I should have known it, going to Pulkovo-1 in morning traffic and by public transportation was not a good idea. Soon we decided to get a taxi as it was the only way to reach that flight. Taxis are expensive in Russia, 2000 roubles were charges but it was our only way to get to the airport in time. But we took it the funny way as it was really funny to drive in this old Lada with the- of course- smoking taxi driver from Tajikistan. After a police control enroute and a big traffic jam we reached Pulkovo odin (the domestic terminal) "just on time"...
Nice metal standing around...
A bus brought us to our aircraft, a Tupolev-154M of Aeroflot Russian Airlines!!!
Pretty as Russian girls is the only thing I can say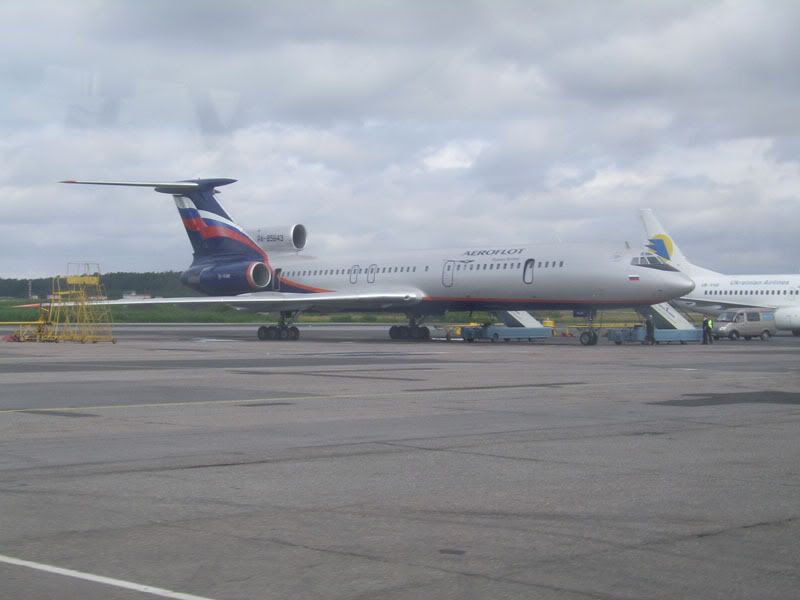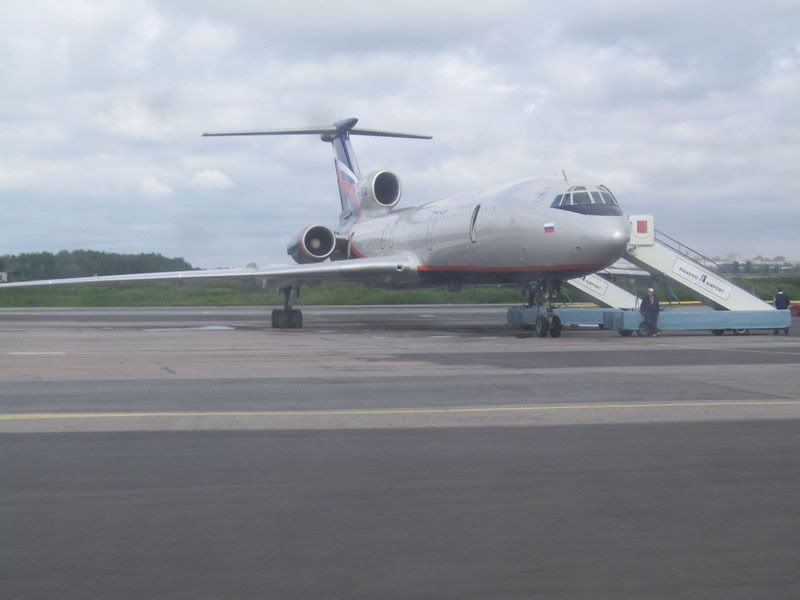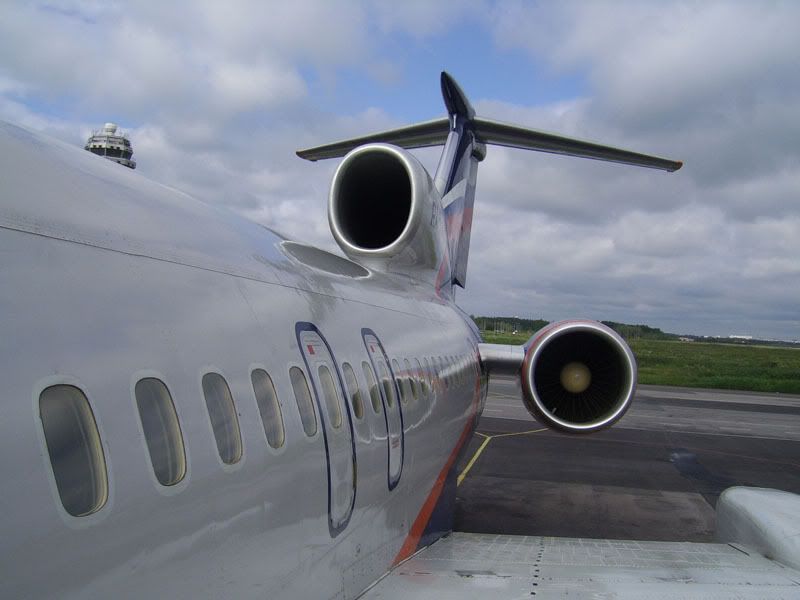 View out of the window, simply great.
I received the last row in the aircraft. Great as this means additional leg room...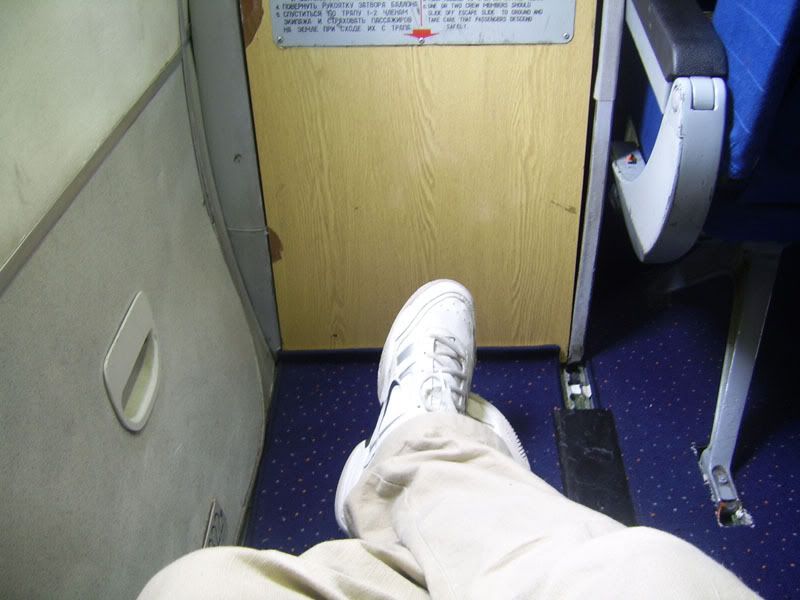 ...and 3 whining Soloviev jet engines to left, above and right to me
.
After an Aeroflot-Don aircraft it was our turn to taxi to the runway.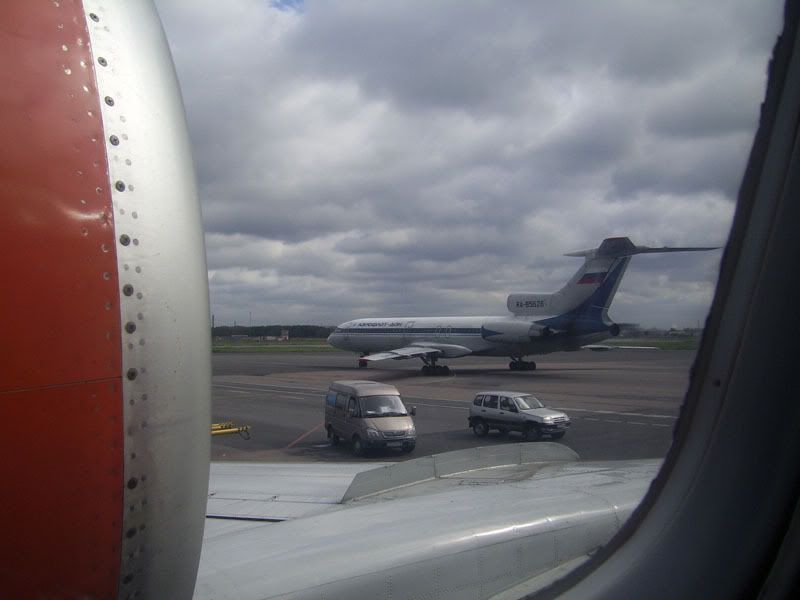 After a landing Orenburg Airlines 737 (from the city of Orenburg) we took off. An amazing sound!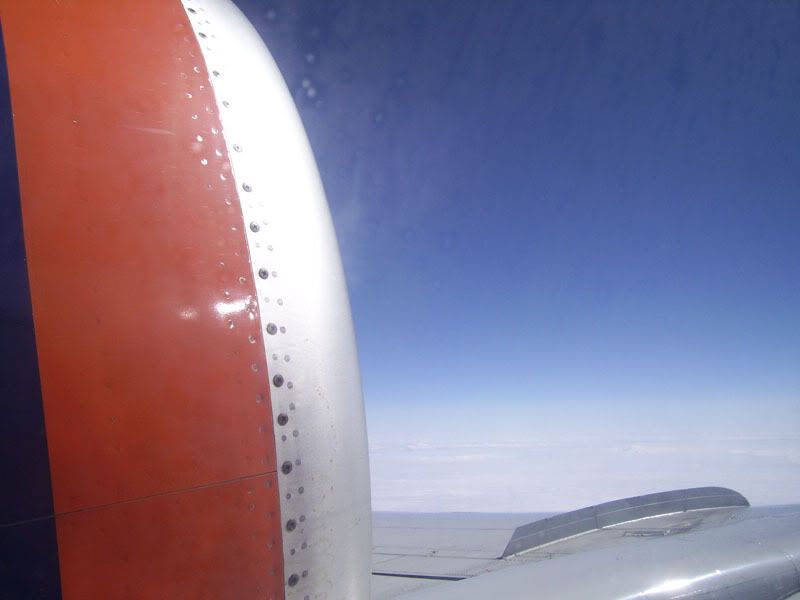 The crew was friendly, fluently in Russian and English and soon served a snack. Today a really fresh croissant filled with chicken and cheese (was really tasty), refreshing towels and drinks (I had tea with lemon and an orange juice).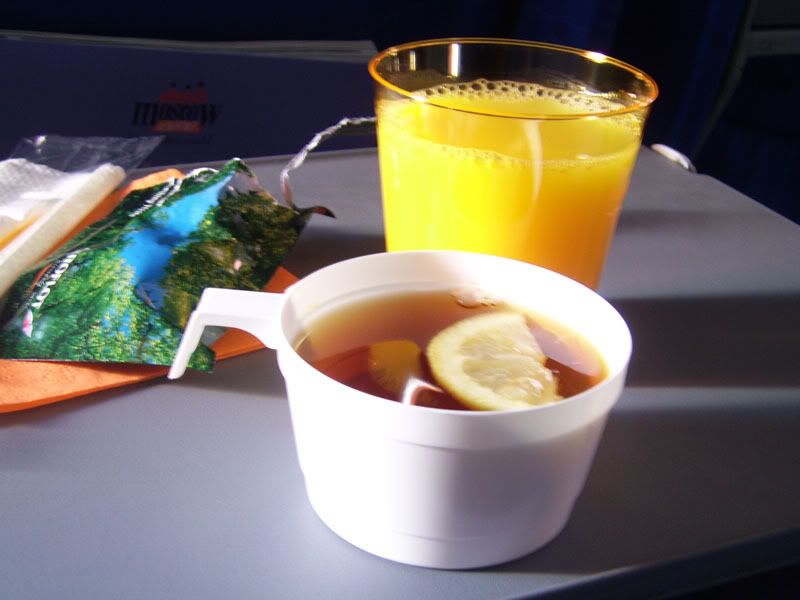 Here we are already approaching Sheremetievo airport in Moscow.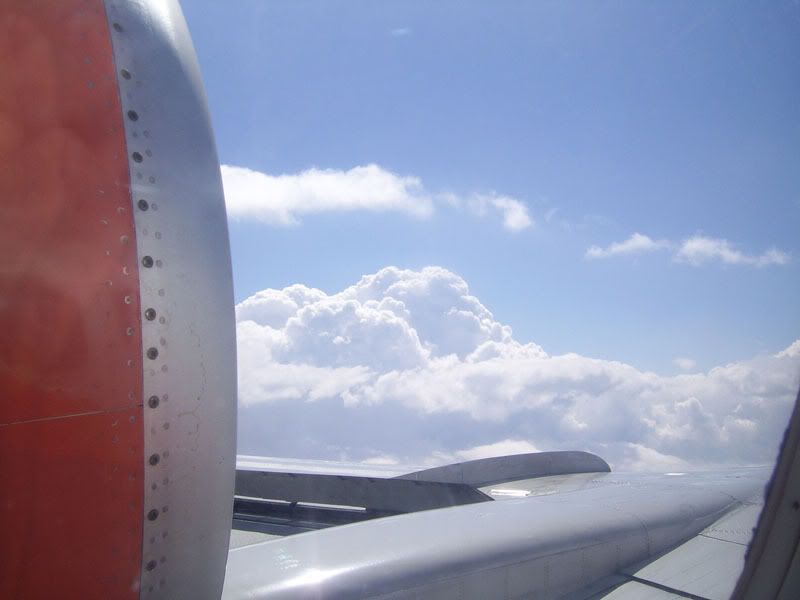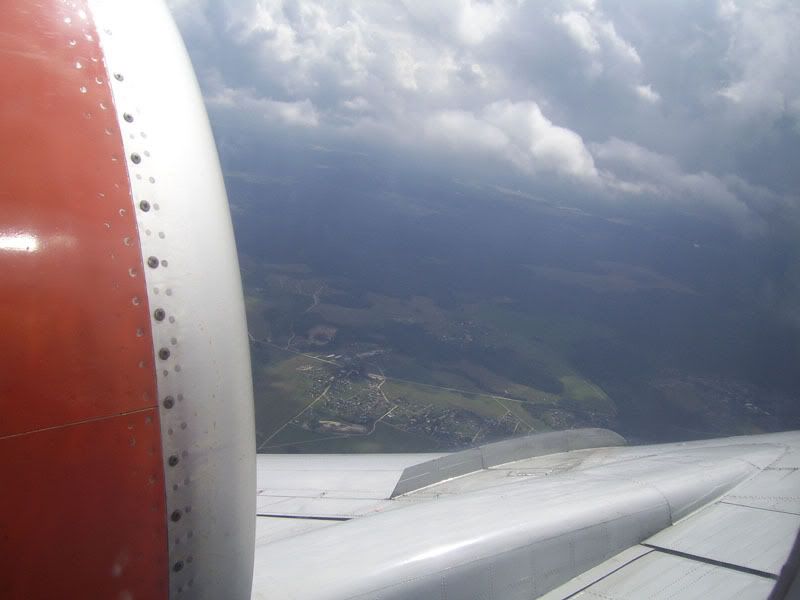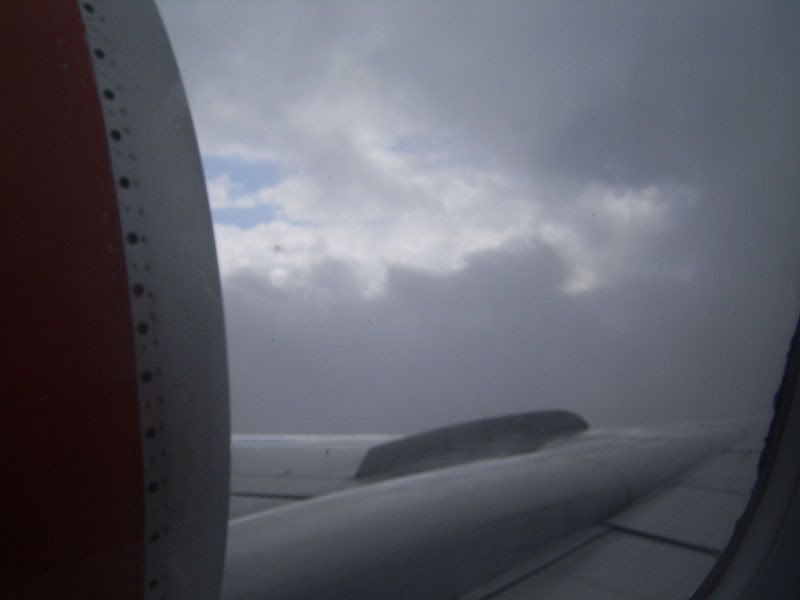 After a smooth touchdown the pilots started thrust reverse! Amazing sound and feeling which is undescribeable...
Already the next morning it was time to fly home from Sheremetievo's international terminal. Check-in and emigration without problems. Sheremetievo airport again made a good impression to me although we hear the opposite very often.
Here my A-320 is standing which should have flown me to Munich (but as mentioned earlier was cancelled many days ago).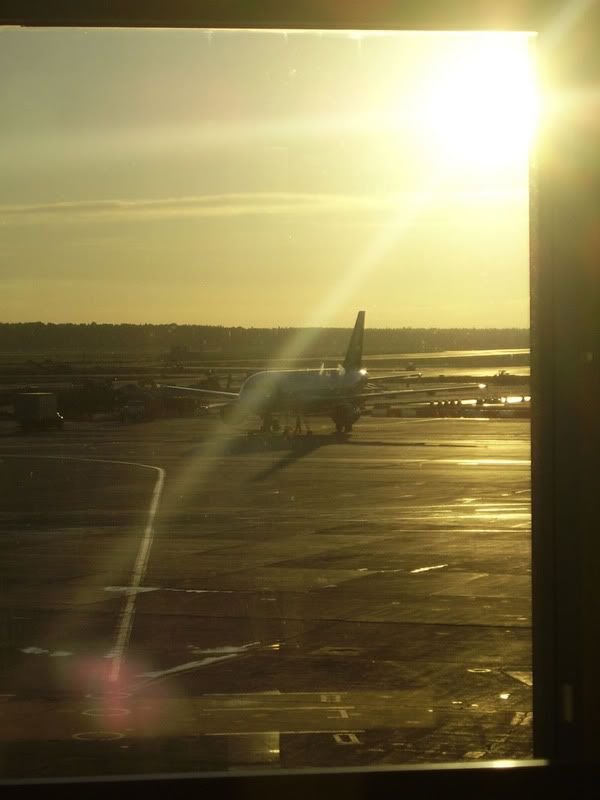 SU line up...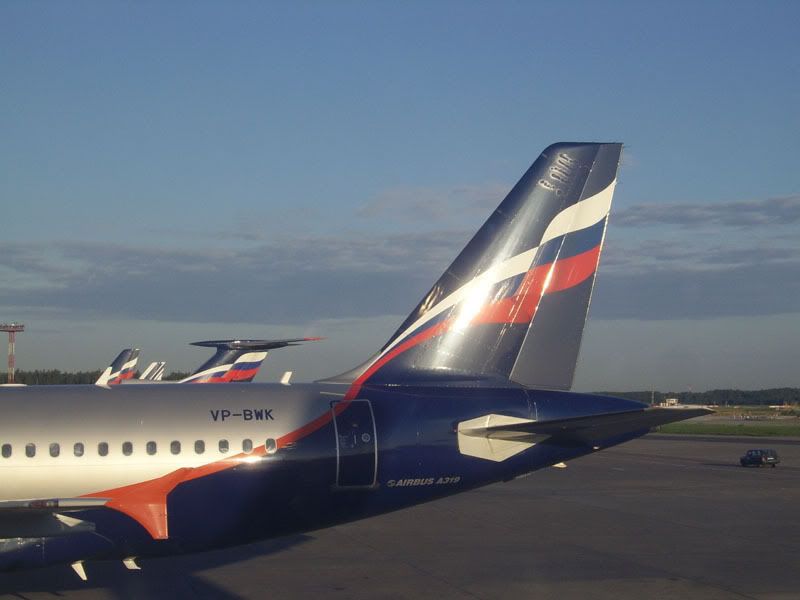 A Lufthansa A-300-600 finally brought me back to Frankfurt.
Breakfast was really good.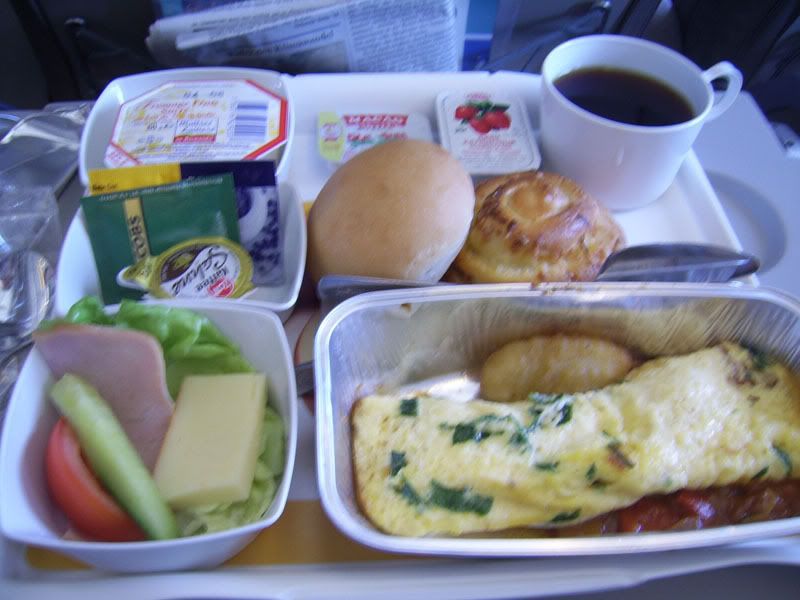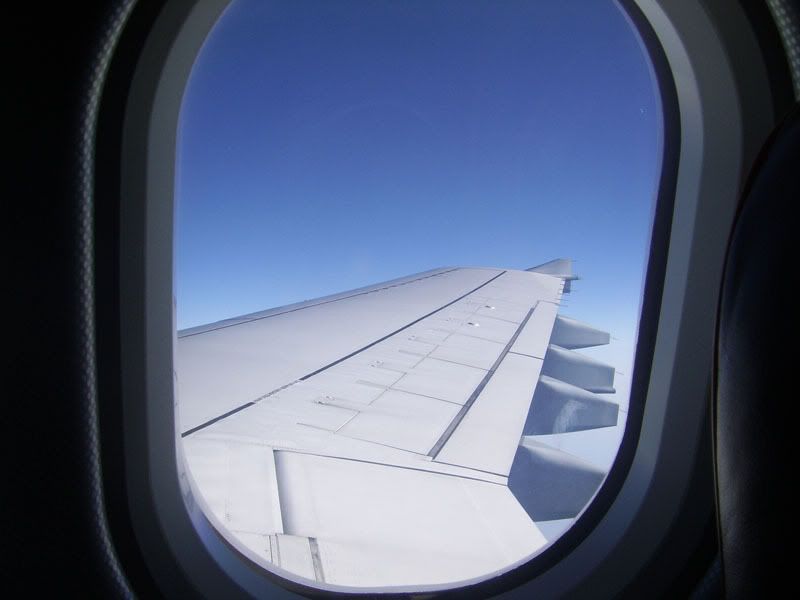 My aircraft after landing in FRA: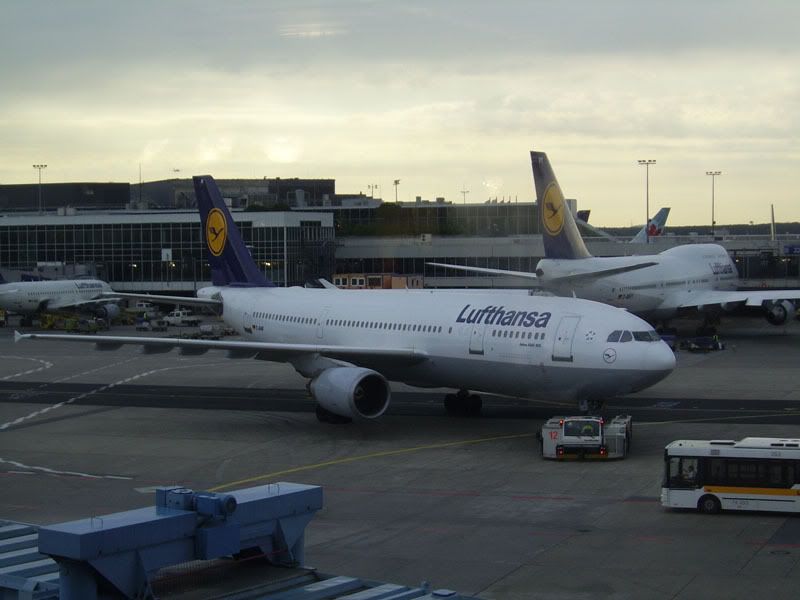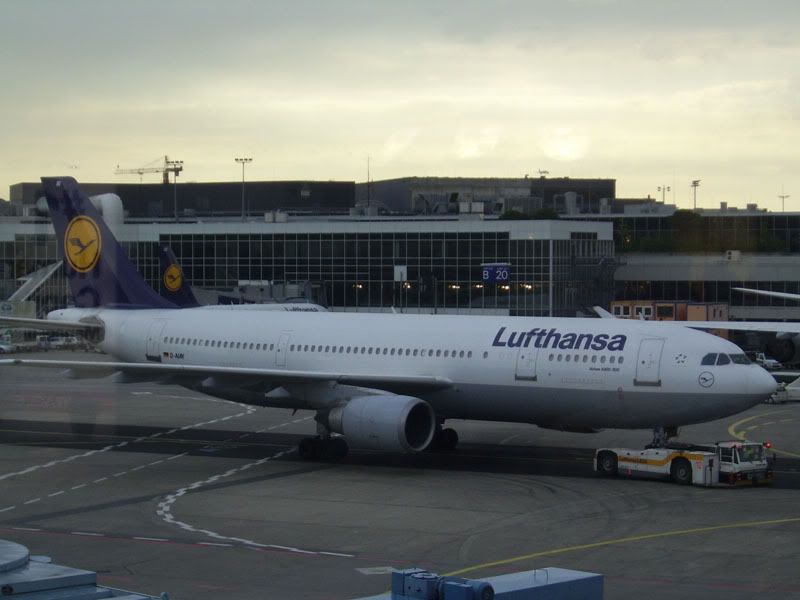 After a long waiting an Eurowings Bae-146 brought me back to Basel where we landed on time.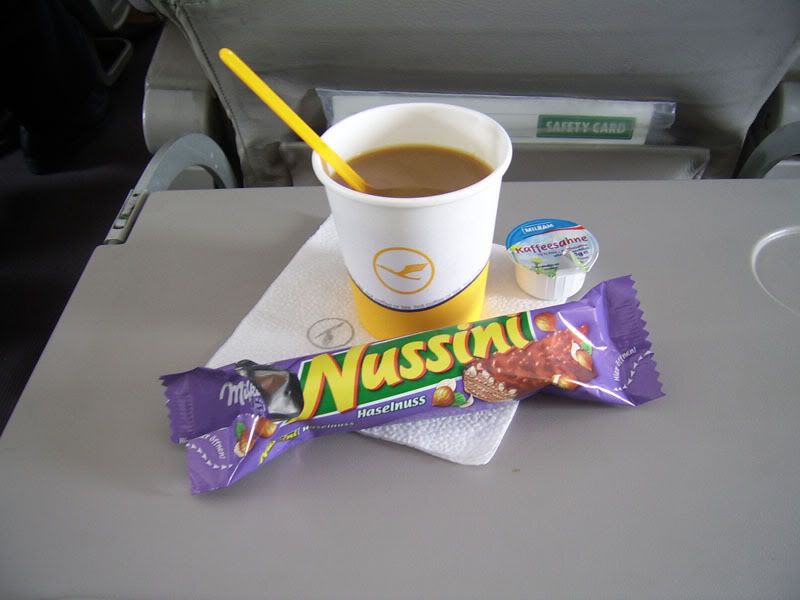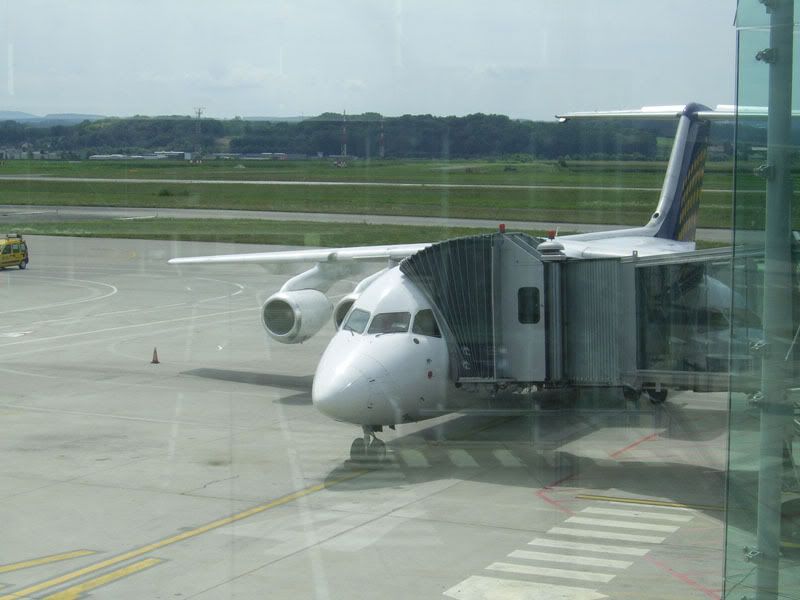 Conclusion: Russia once again was great. A place that I only can recommend to visit! Aeroflot was very professional with good service. Lufthansa is an airline I will chose again. Their inflight product is very good but the handling of flight cancellations was poor (and against clear EU regulations).
I will try to add aircraft registrations later as I haven't them with me right now.
I hope you like this trip report. Comments, questions and more of course welcomed as usual.
Best regards,
Thomas