Hello all on a hot afternoon in NC. This is my second trip report from a summer trip at the end on June to San Francisco with my girlfriend, who came home my fiance. This was my first trip on Delta and all in all I was satisfied, but if I get to where I want to go in a reasonable amount of time then I am satisfied. Enjoy the report.
June-26-2007
GSO-ATL
7:10am Gate 34
COMAIR CRJ-700 Seat 15C
We arrived to GSO no more than 45-50 minutes prior to departure as the wait times through GSO are virtually none. During check-in we found out that we had to seats reserved, why this happens I am not sure. Regardless we made our way through security, which I was incredibly nervous about because my carry-on contained the engagement ring that I had purchased. Once arriving at the gate I talked to the agent as I was told to do and received our boarding passes and seat reservations through to SFO. I try to fly out of GSO as much as possible, because it is very convenient. However, the prices can at times be high. This trip from GSO-SFO-AVP-GSO I was able to purchase for $400 with tax, I was pretty happy with that.
This was also my first flight on a CRJ-700 which in the end fells exactly like the -900. These birds are not bad. They overall are fairly quite and comfortable. At least for an hour long flight they are. We experienced about a 15 minute ground hold in GSO as requested by ATL controllers before we could head out. Once we got up it was a quick climb to 20,000ft and drink service began. The crew was very friendly and I had no complaints.
Just before Push back in GSO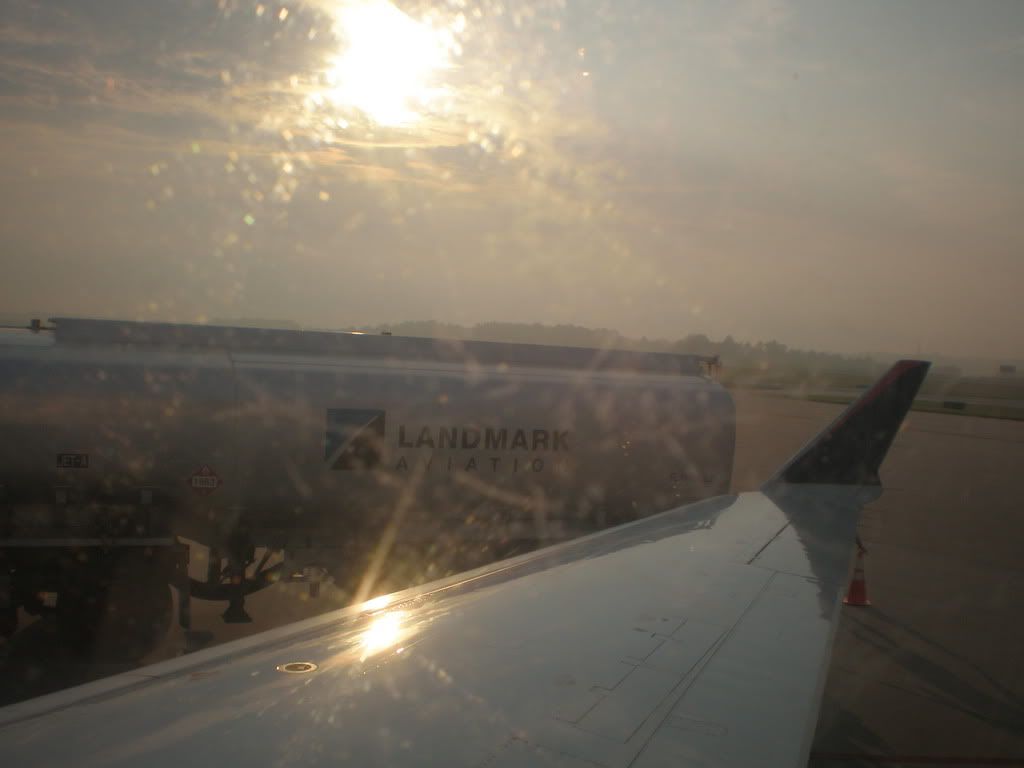 CRJ-700 Legroom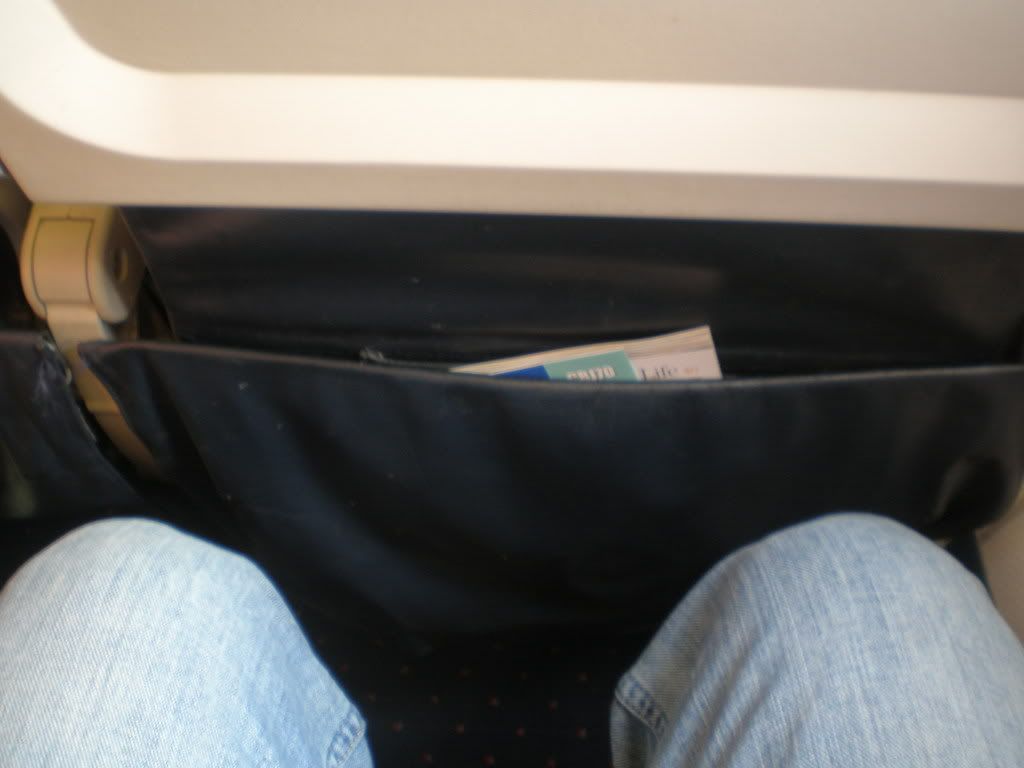 Cruising Alt.
Arrival in ATL was greeted with 3 or 4 circles as we held in a holding pattern 90 miles outside of ATL. The landing was smooth and the taxi was quick. I was then welcomed to the mess that is the regional terminal at ATL. A mess it was. It looked like an out of control parking lot where the pilots just park where ever they feel like it along with luggage carts driving all over the place. Its amazing that there are not more minor accidents between plane and luggage in this area.
A few from ATL:
Departures Board
767 taxing
ATL-SFO
11:15am Gate A24
B757-200 (Song) Seat 34A
After letting my girlfriend know that if the tail on the plane was green she was going to be in luck and have a ptv, she was pretty excited to see a Song bird sitting at the gate. These Song 757s were clean and comfortable. Not any different than most 757s that I have been on, the leather seats were nice though. The flight was completely full, which sucked but was expected. We did not have a long que before we were rolling and on our way to SFO. We had an initial ALT of 36,000ft but would end up settling in at 39,000ft due to heavy storms over most of the MidWest that day.
Song bird at the gate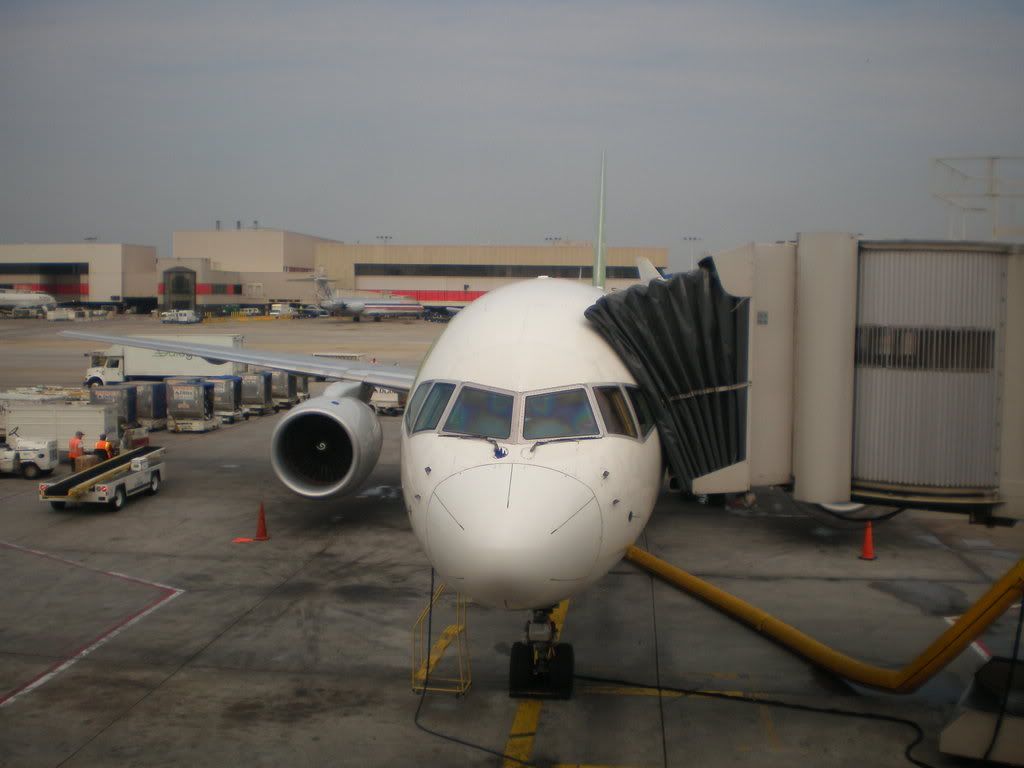 PTV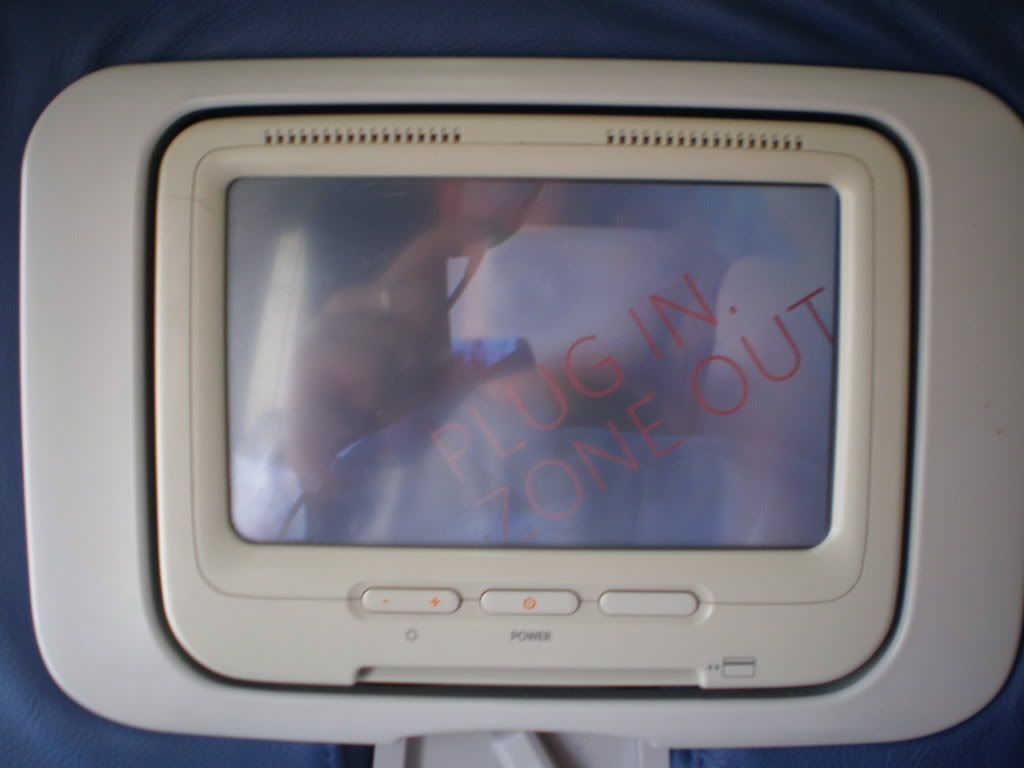 Pusback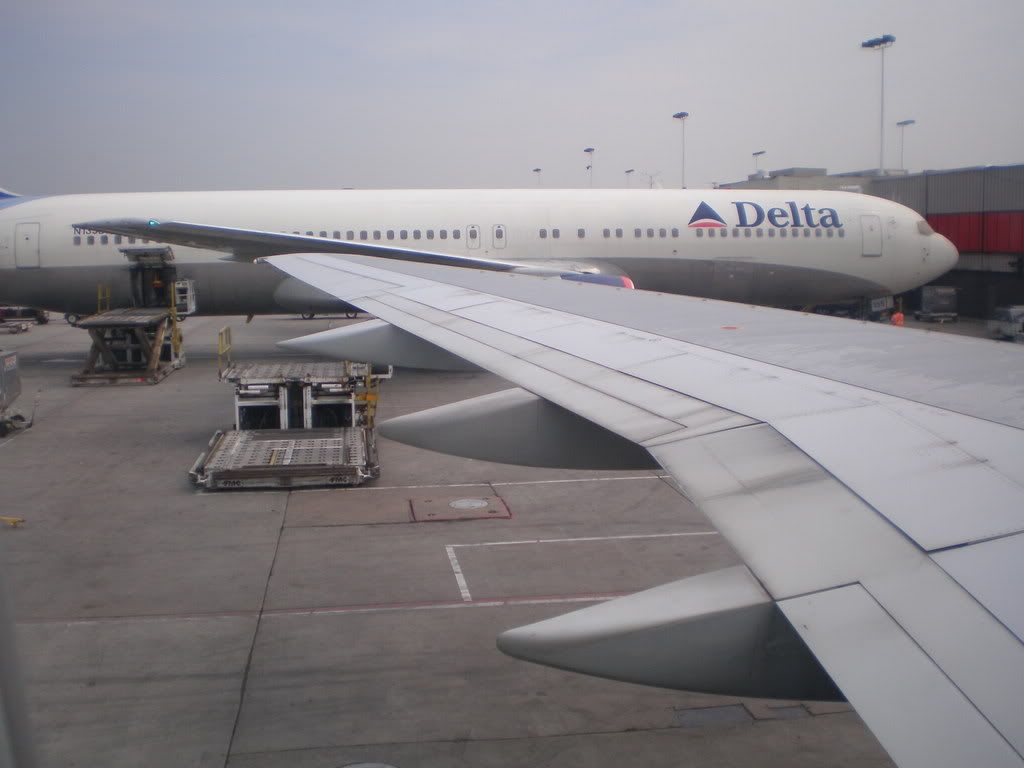 The flight was good and I was happy with the service. It sucks paying for everything though. I had to pay for the headphones. Never in my life have I paid for headphones. CO says they cost $5 but they were in the seat pockets and no one ever asked for any money. I had to pay $5 for myself and my girlfriend to watch a movie and the satellite on the plane did not work. But its all good I guess.
In Flight Snack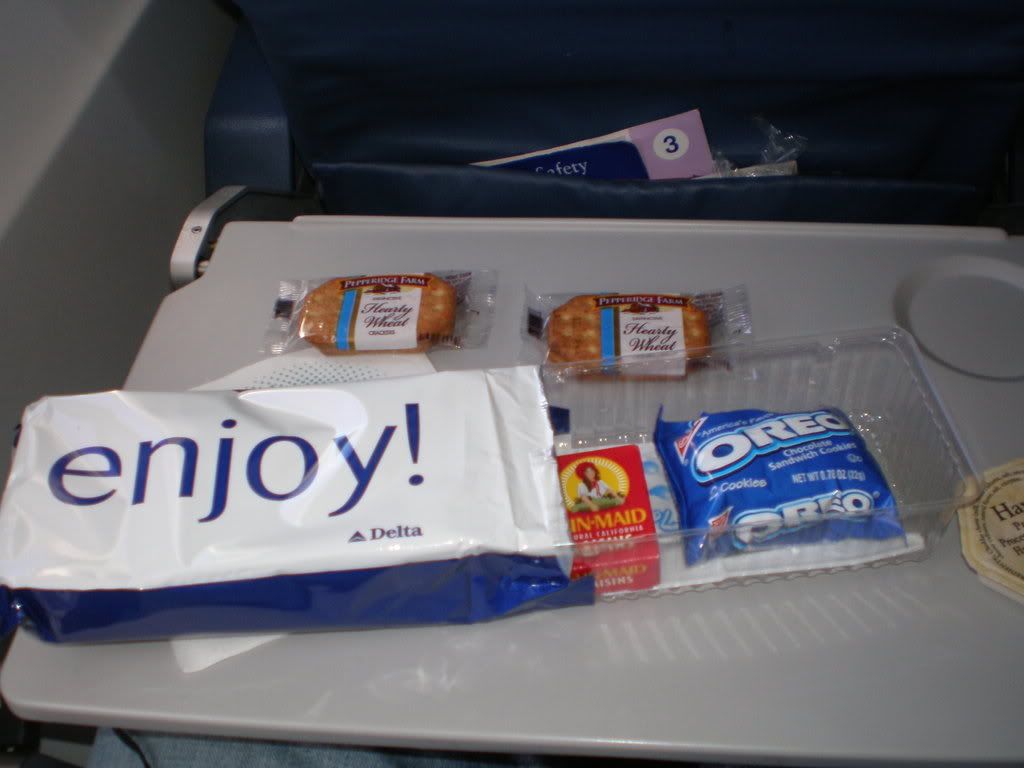 Rockies??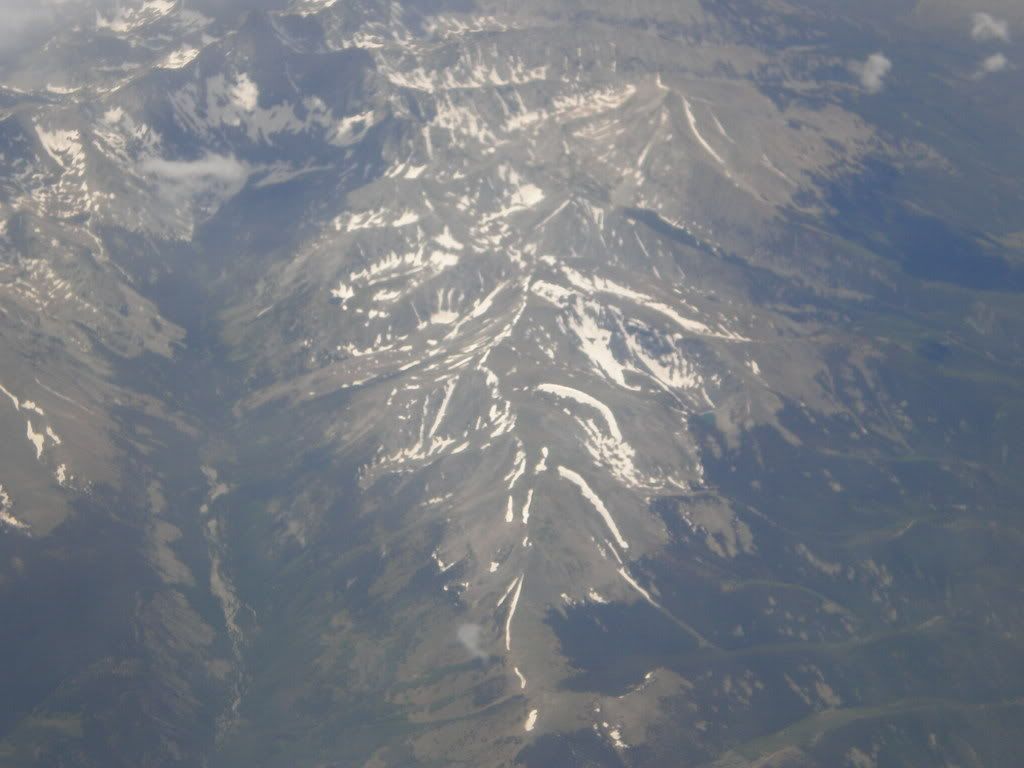 The flight was great and I could not have been more thrilled about the arrival. This was the first time I have ever flown in SFO and I was greeted with a 757 parallel race to the runway with a United bird. Needless to say, we won.
Slow down for descent
Lets Race
They get pretty close before its all said and done.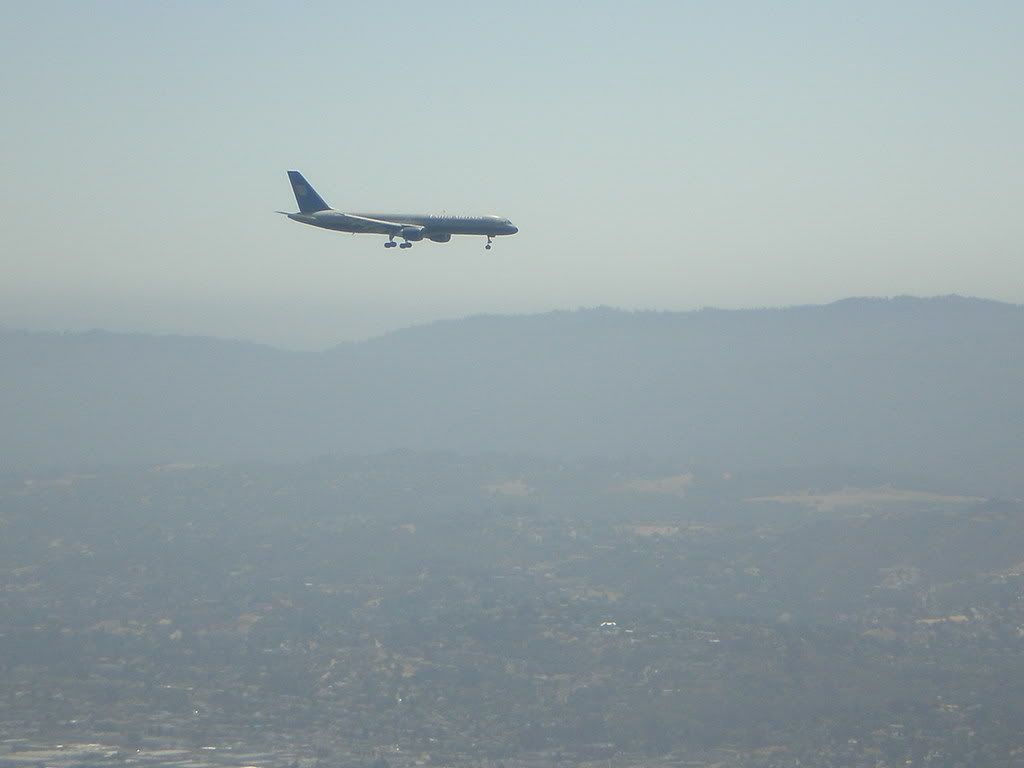 We jumped off the plane, got our bags from baggage claim and took the SkyTrain over to get on the BART rail to downtown. This turned out to be a really easy and cheap way to get to the city. Cost like $6 a person and took about 25 mins. Of course once arriving the city we were met by the parade of bums wanting to sell me something or show me a better hotel to stay at.
I really enjoyed the city and would recommend that everyone try to get there. A few pics.
Sutro Heights (Where I pop-ed the question)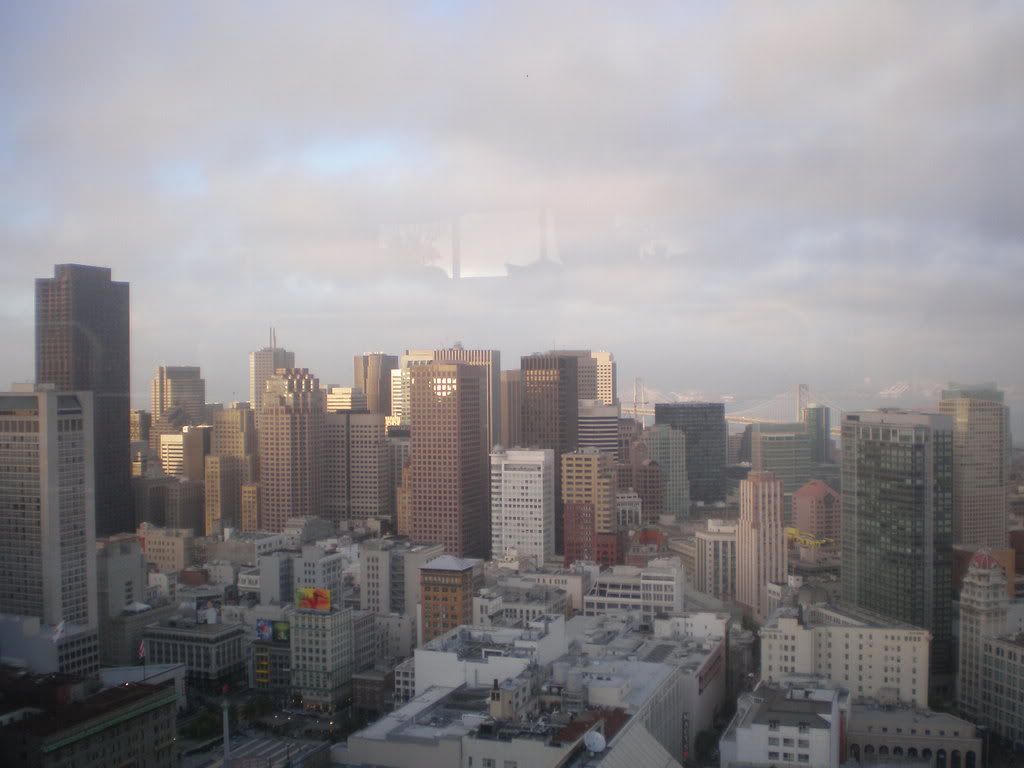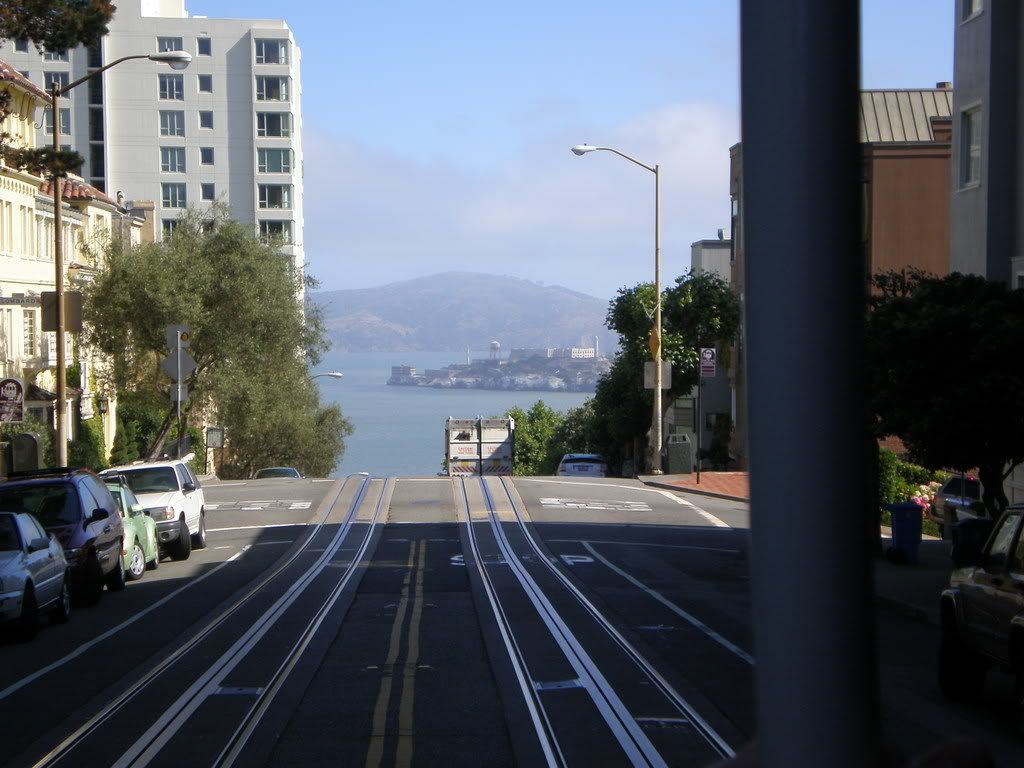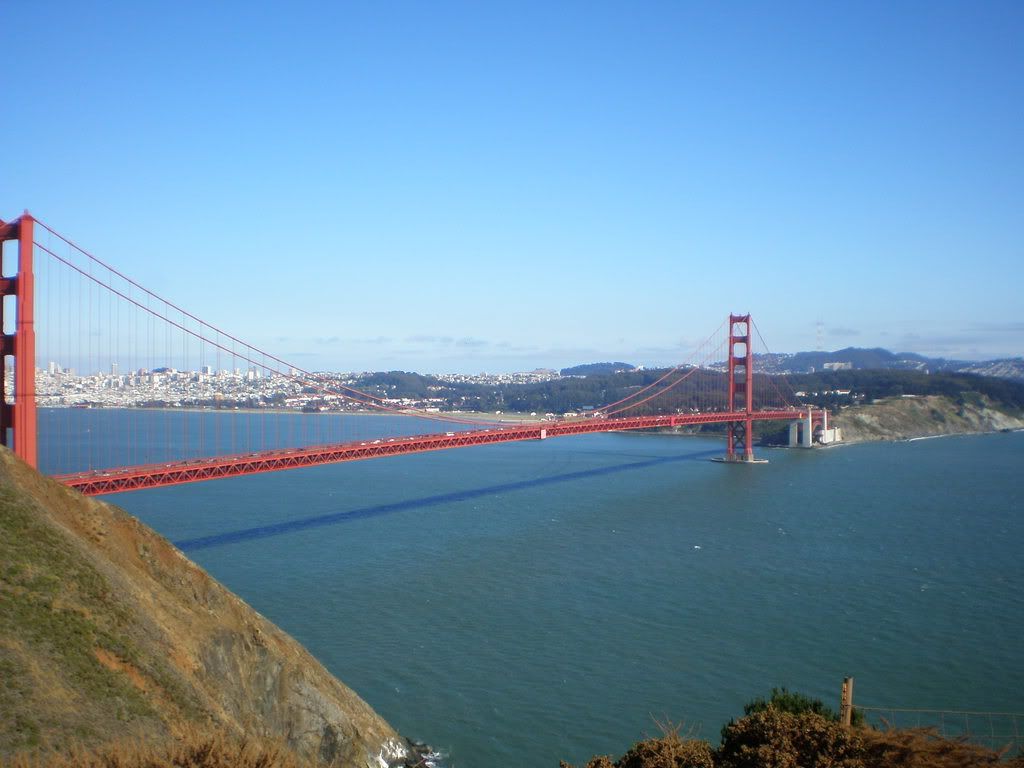 At the Giants game the night Barry Bonds hit 750 into my section in rightfield about 3 people to my left. I was on SportsCenter. What are the chances?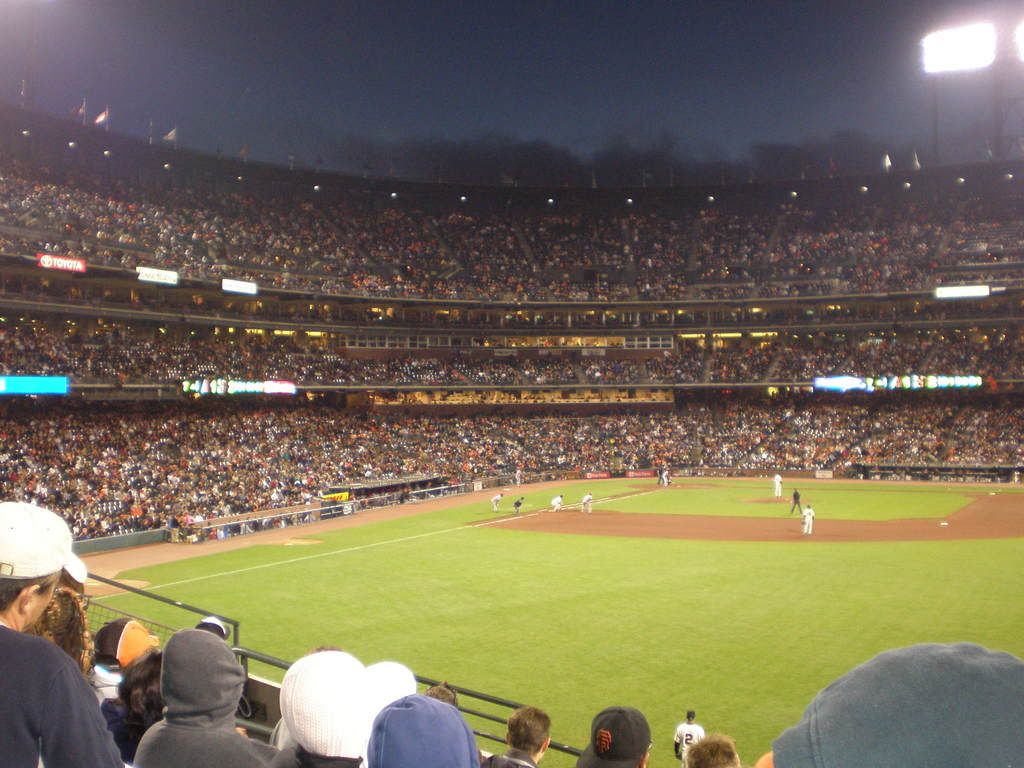 After a great stay in was off to Wilkes-Barre/Scanton for the yearly family reunion. Upon arrival to SFO at the god forsaken hour of 5:30am we were greeted to long lines and a true douche of a ticket agent apparently directing people traffic in the terminal. If your already that pissed at 5:30am then you should just call it a day. Got through security in about 30 minutes and made our way to the gates for departure to ATL.
July-1-2007
SFO-ATL
6:15am Gate C40
B767-300 Seat 36A
We had a ride home on a vintage 767. The interior on the bird was so old. I could not get over it. I knew that they are in the process of interior overhauls and now I understand why. I would have expected this bird to have priority as it is used on international flights. It was on its way to Russia after we reached ATL. There was a small delay due to late passengers and then we were off. The crew was again friendly and we had the same snack service. The flight was smooth and again was full. Old interior or not, I love flying the 767. We flew straight into ATL with no delays. I was surprised by this due the heavy holiday traffic. Due to the holiday traffic ATL was a disaster. Mainline flights seemed to be doing good, but the express flights were a mess.
Old 767 waiting.
Interior
US 737
Rolling
We got luck and flew over the bay bridge, the city, and passed the Golden Gate on departure.
Golden Gate
ATL-AVP
2:51pm Gate D26
CRJ-200 Seat 9B
After de-planning we made out way to terminal D. As I said this terminal was a mess. I saw on average 2 hour delays for all flights. The stupid thing was that the planes were on the ground and at their gates. We changed gates 3 times during our 2 hour delay. Finally we were boarding at 4:55pm. I was first through ticketing and as I made my way to the plane the curtain was closed at the cabin door. Suddenly the F/O sticks her head out and asks me to hold on a minute, that there was a bird in the plane. A few minuets later the bird had de-planned and we were onboard. After waiting in a line of 18 to take off we made it #2 when we got the lovely announcement from the captain that the winds had changed and that we would be taxing to the other end of the runway, but the other 15 planes behind us would have to follow before we could depart. It was easily 6:15pm before we had wheels up. Fortunately the crew was very nice and we had a good bunch of passenger on board who were not freaking out because they were a few hours late. But I am sure they have no where important to be, they are going to Wilkes-Barre.
We arrived in AVP a few hours late, but still intact. However, our bags did not make it, which was no surprise after being in the mayhem that is the D terminal at ATL. They were delivered to our front door then next morning so it was not a big deal. Lucky for me though, they were soaking wet. So I guess they got close to the plane and then were left on the tarmac to sit in the rain. Thanks ATL!
July-05-2007
AVP-ATL
12:53 pm Gate 4
CRJ-200 Seat 11C
Another thrilling stay in Northeastern PA and we were on our way home. Flying out of AVP is so easy. To bad there fares for most flights are out of control. The airport gets like 12 flights a day and they just had a brand new airport built with maybe 10 gates. Dumbest thing I have ever hear of. Do not get me wrong, the facility is beautiful, but still the dumbest thing I have ever heard of.
New Terminal Building
We were off to ATL on time, again aboard the loud cramped CRJ-200. The flight was roughly two hours and had no holding patterns into ATL. The crew again was friendly and the flight was full. However, I was ready to get off the plane. It gets really uncomfortable on the -200 after about an hour.
Push back in AVP.
ATL-GSO
4:00pm Gate A07
MD-88 Seat 28C
I cound not have been more excited to be on an MD-80 series. I had not flown on one since I was young living in TX flying AA out of DFW. I was pleasantly surprised at how modern and how wide open the MD-88 cabins were. There were huge and very clean. The overheads we very high and the whole cabin was very well light and felt very comfortable. Not what I had expected at all. I had forgotten at how loud these birds are and the fact that there was a metal door at the aft of the plane that sounds like damn thing is open the whole time. Either way, the flight was great. The load was very light so this bird took off like a rocket. It felt like we were at going straight up all the way to 24,000 in a matter in a few minutes. During takeoff you could catch the smell of smoke, I just assumed it was the old engines used on these planes. Another good crew for this flight, who were unable to finish drink service because of the good time we made on the flight. Before I knew it we were on our way down. All I have to say is good lord can you feel it in your head when the pilot decides to put the flaps down while making a heavy banking turn. I also noticed that the flaps on the MD-88 seem to extract much faster than any other plane that I have been on.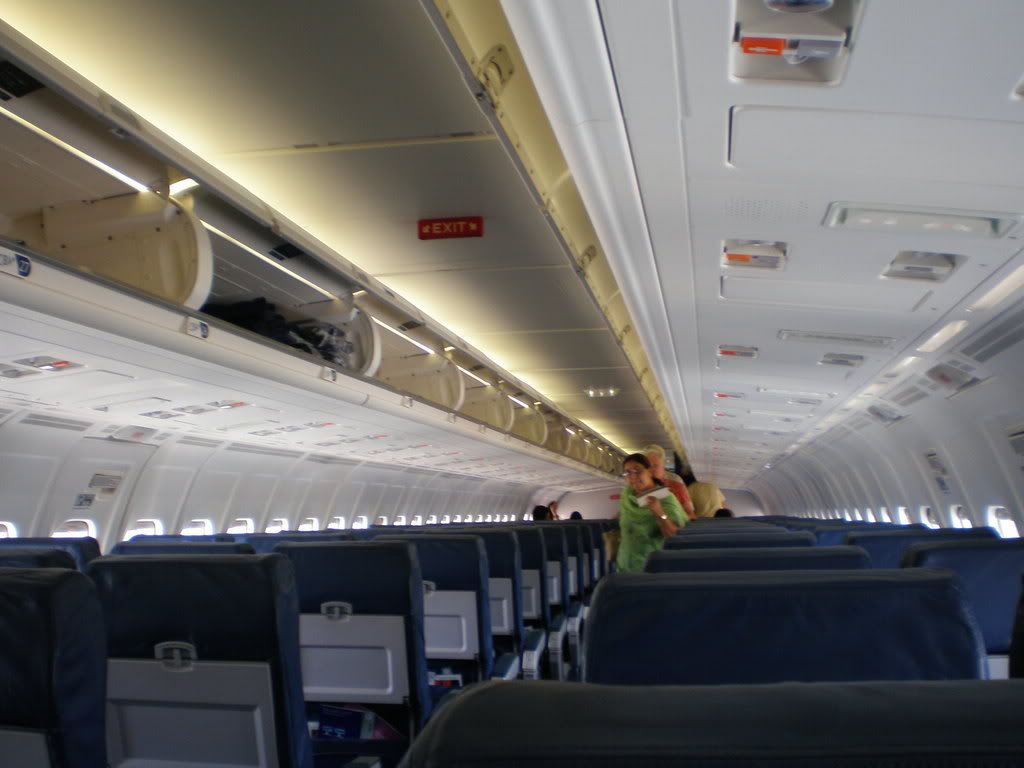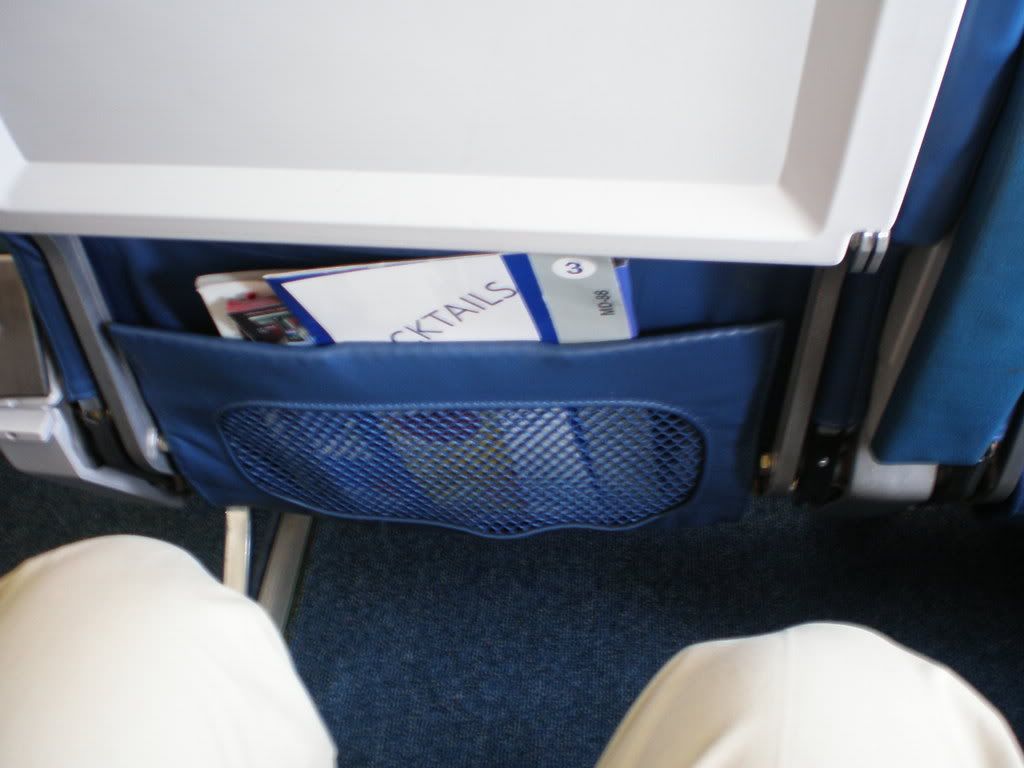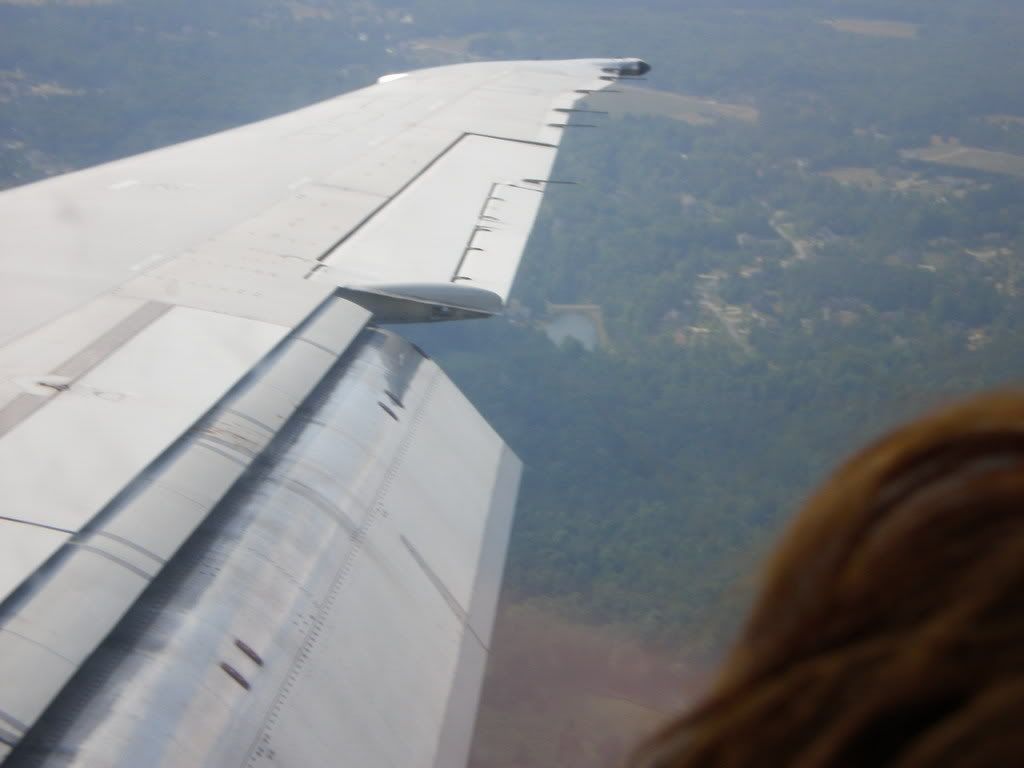 Conclusion: DL is an excellent airline. It seems like ATL is very hit and miss. We made it in and out 2 out of 3 times with no problems but I can see it being a nightmare to connect through sometimes. All service was good and planes were clean. San Fran is a great city and overall it was a great trip.
Thanks for reading and take a look at my report from Europe.
GSO-EWR-GVA-CDG-FRA-CDG-EWR-GSO (pics)
(by
Ewmahle
Mar 27 2007 in Trip Reports)