All too soon our short break by ourselves was over, time to meet up with my brothers etc......
25.07.07 IB8486 DHC-8Q-315 EC-IBT 5F
1st Flight on this aircraft & 5th DHC-8 Flight
SCH DEP 10:10 SCH ARR 10:50
ACT DEP 10:11 ACT ARR 10:54
The taxi dropped us off and we headed inside to the IB check-in desks, there were about 5 people in front of us but we moved quickly and soon had bag's tagged and headed for security. No queue for security, we were inside the VIP lounge 5 minutes after leaving the desk, excellent!
The lounge is quite poor in comparison to BA's Terraces, but having used it last year we knew what to expect. I had a lemon tea then headed out to catch a few planes, made 11 new ones, mostly TuiFly 738's -- I really do need a full day or weekend at PMI to get some serious spotting in, been too long..........
Upon returning to the lounge I found a few roll's containing various meats and or cheese had been put out, so I had one with some more lemon tea.
Boarding was called at around 09:40, it's only a short walk from the lounge to the gates Air Nostrum use for their services. Straight on the bus and a little drive out to our plane for today's short flight. We passed a couple of planes on the ramp, as usual, all the ones I was interested in were mostly hidden by planes I already had logged.
We were among the last to board the flight, choosing to get a few pic's on the ramp instead.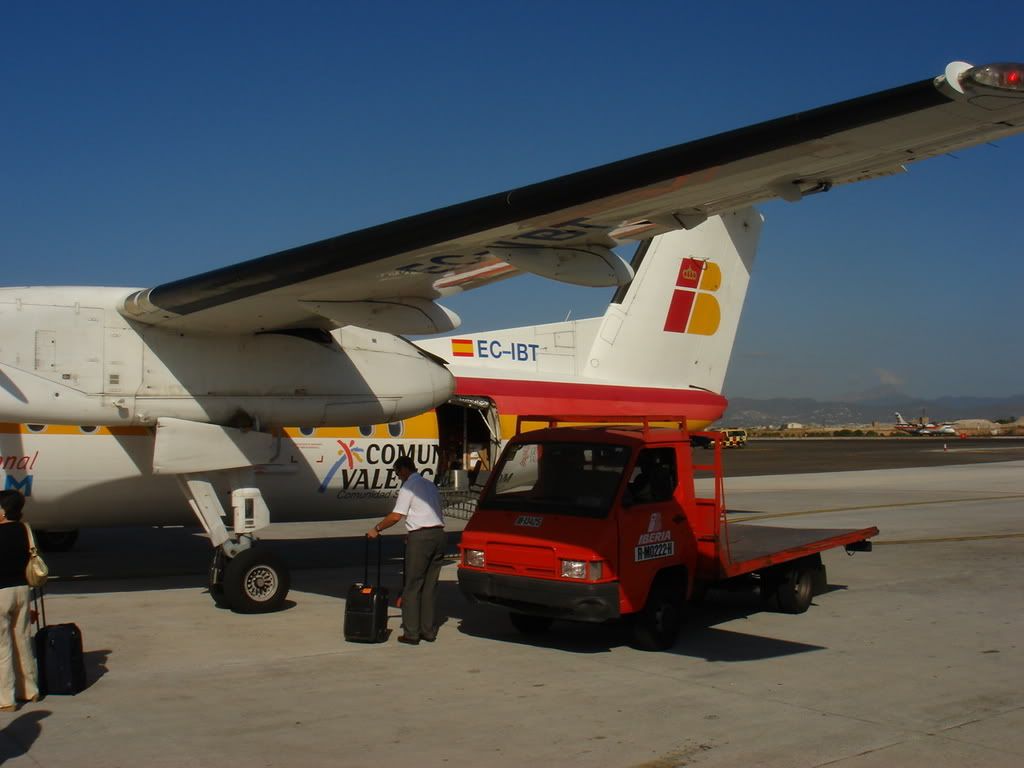 Doors closed at 10:03 and we pushed back just behind schedule, today's load was light, just 21 of us on the flight. As per usual on Air Nostrum, the FA's safety announcements were quick and pretty much indecipherable, that said, it's the same on most of my Spanish flights.
Upon arrival at the runway, we had a fairly lengthy hold, not sure of the reason, but no aircraft took of or landed on the runway we were waiting to use. Wheels were finally up at 10:29.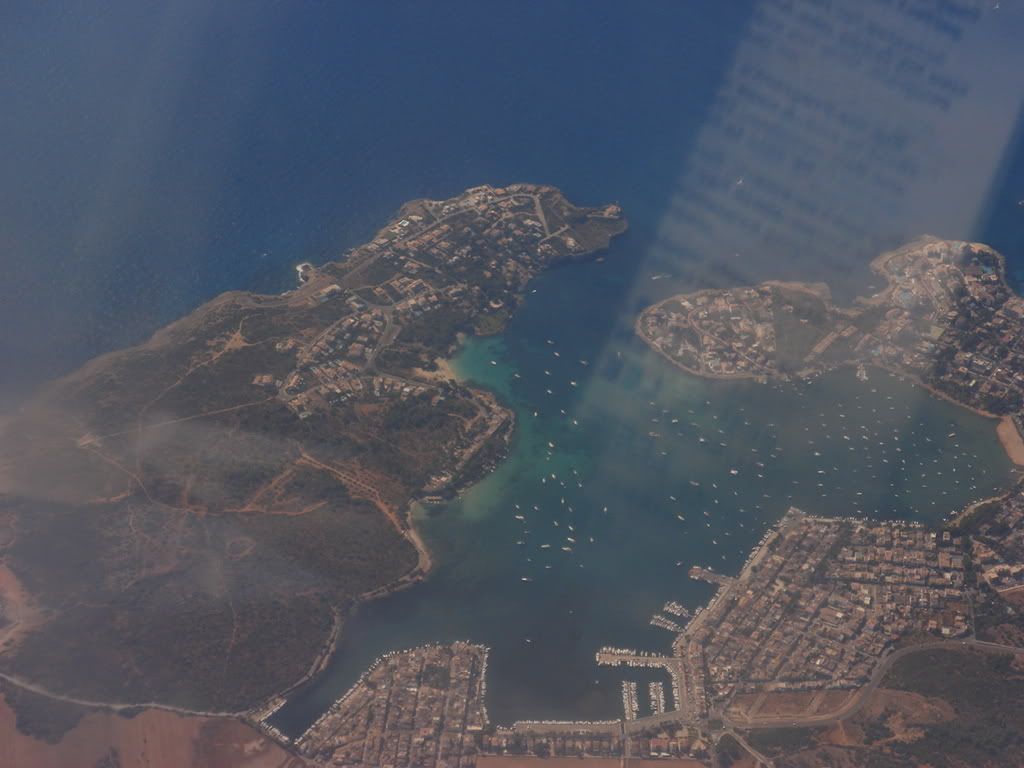 The PMI-MAH route is short, but Air Nostrum still provide a beverage service, I took a Coke in a real glass and a packet of nuts, in addition cleansing wipes were handed out, just excellent! I'd love to fly Air Nostrum on a longer, such a shame they dropped the Gatwick route from Mao, I'd like to have flown that.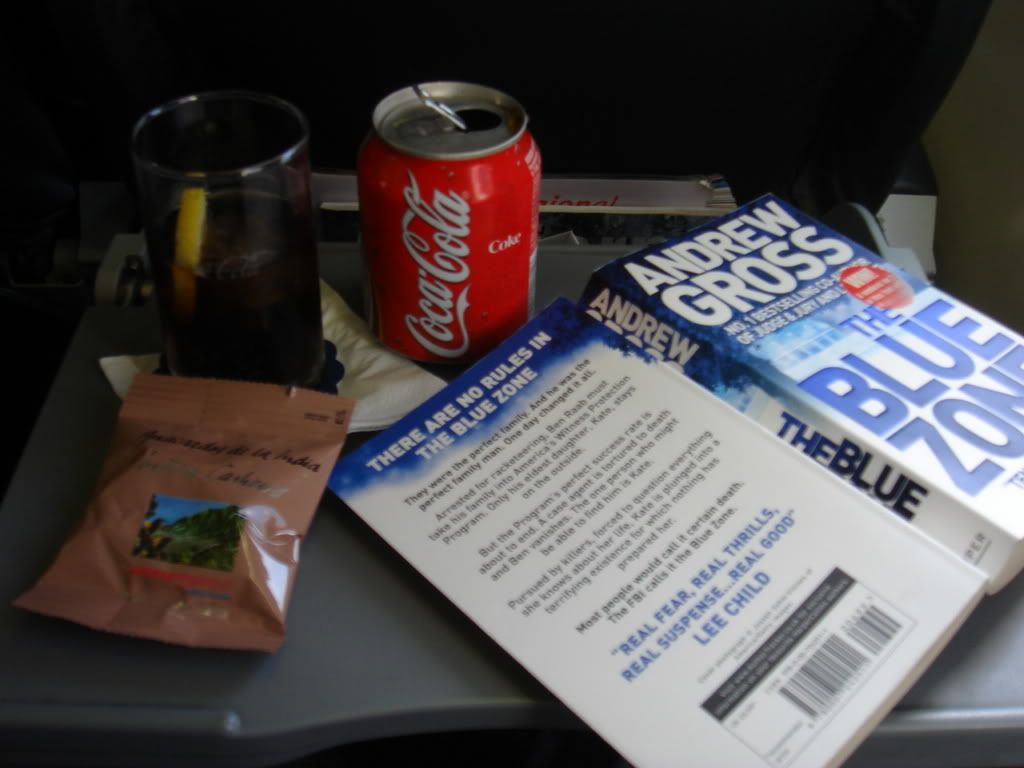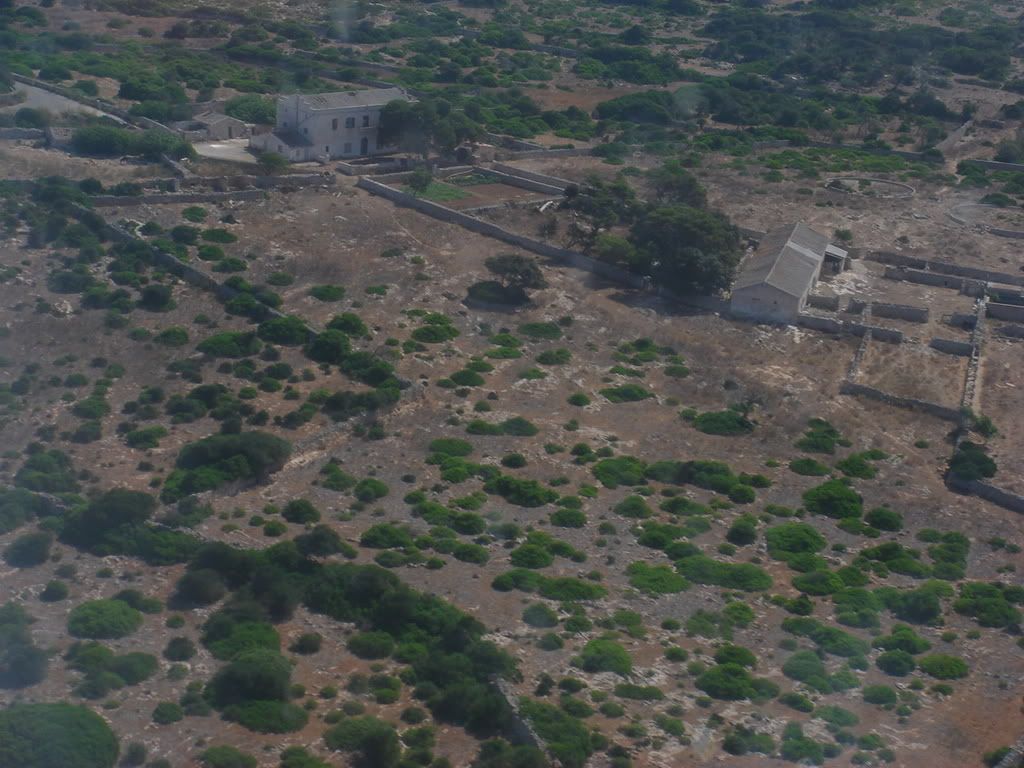 After 25 minutes of flight, wheels touched down at 10:54, 4 minutes behind schedule, not bad considering we left quite late.
The ramp was quite busy, other planes there included a Monarch 321, Thompsonfly 757 and a few others I forget now.
Baggage claim took a while, though that was expected given the charter flights volume of passengers.
In summary:-
YW -- Excellent, great carrier.
Looking from Mao town to the harbour
Thanks for reading, any comments are appreciated.
Regards
Mark