For the past week I have been down here in Nashville visiting my grandparents, aunt, uncle, and cousins. Being the aviation nut I am, my uncle who is a Nashville Metro Police Department Lieutenant knows the person who is Assistant Chief of Security at BNA. So being as cool as my uncle is, he hooked me up with his friend and I got a grand tour of BNA. I never would have thought I would have gotten the chance to travel around a major international airport like I got to do today. I even got to watch an alert 2 in progress when a Skywest (Delta Connection) CR9 (N196SK) made a safe landing with some flap problems. Anyways...heres some pictures of my adventure, most of them come from the pod above the terminal at BNA. A sort of mini control tower of sorts. Anyways....Enjoy.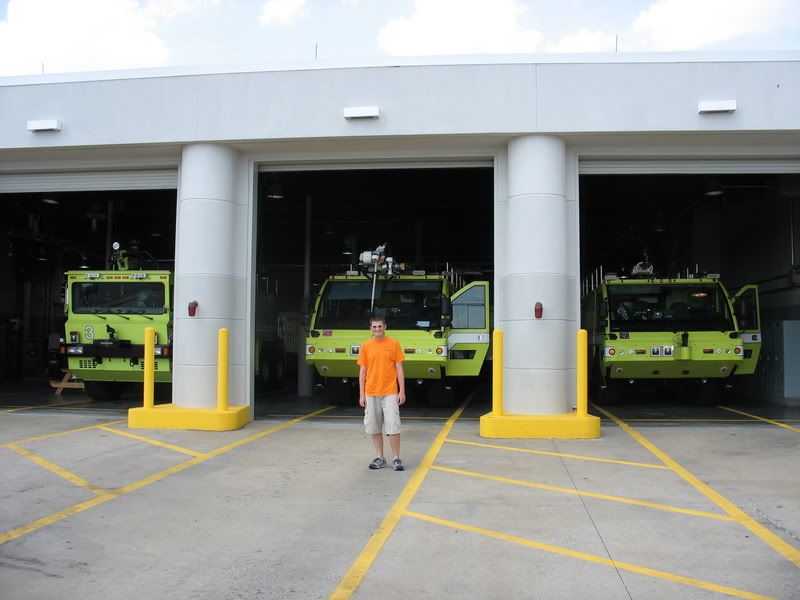 Me in front of some of the crash trucks.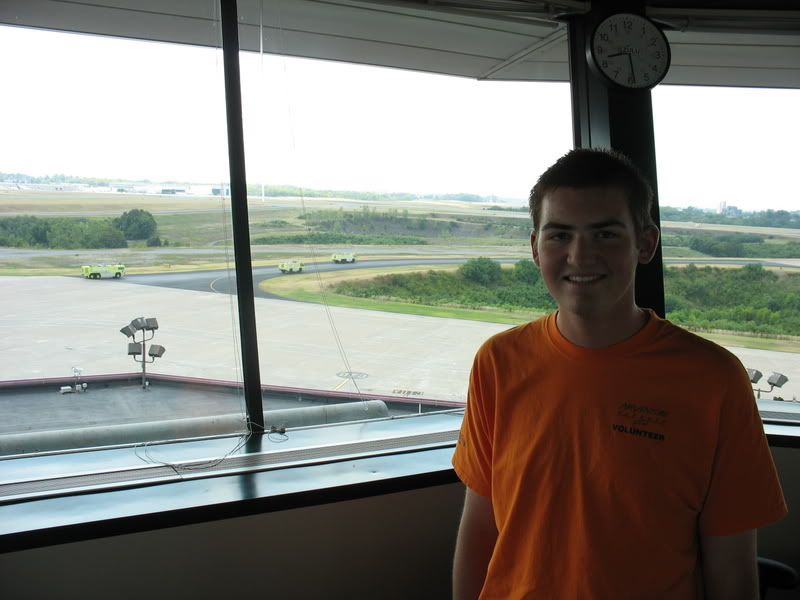 You can see the crash trucks following the Skywest CR9 down the taxiway. Sorry, the plane is behind my head.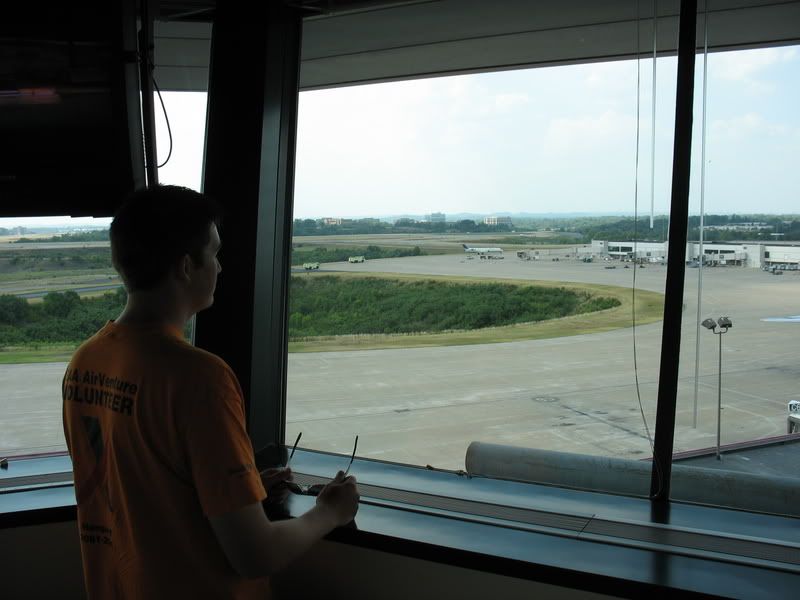 Watching the CR9 taxi to the gate.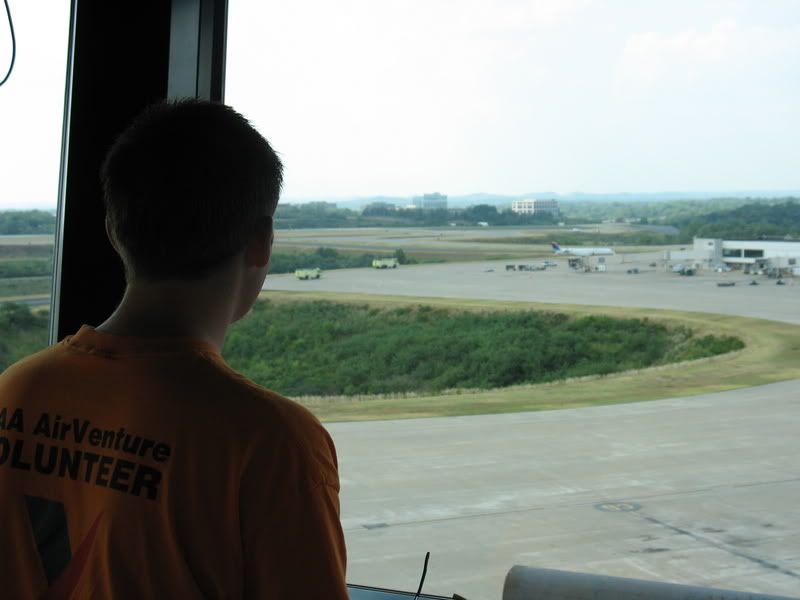 Still watching.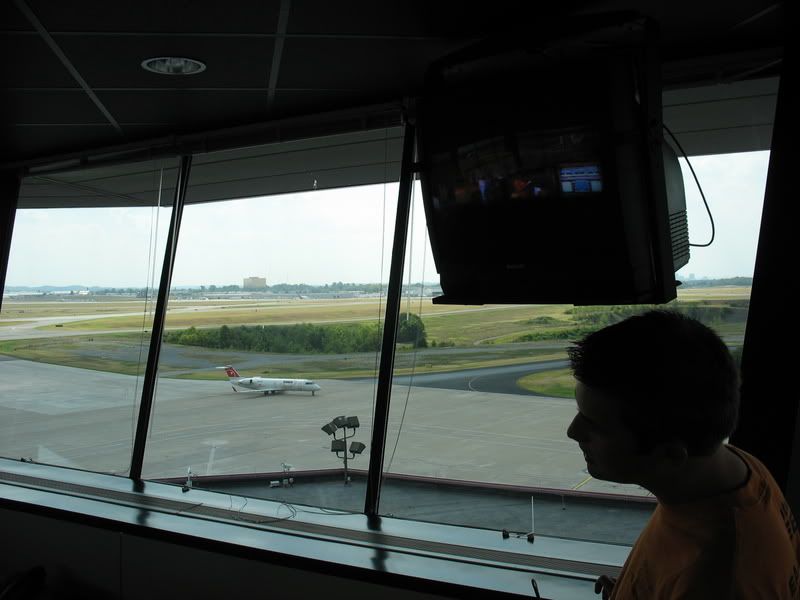 Watching a Pinnacle CR2 taxi its way in.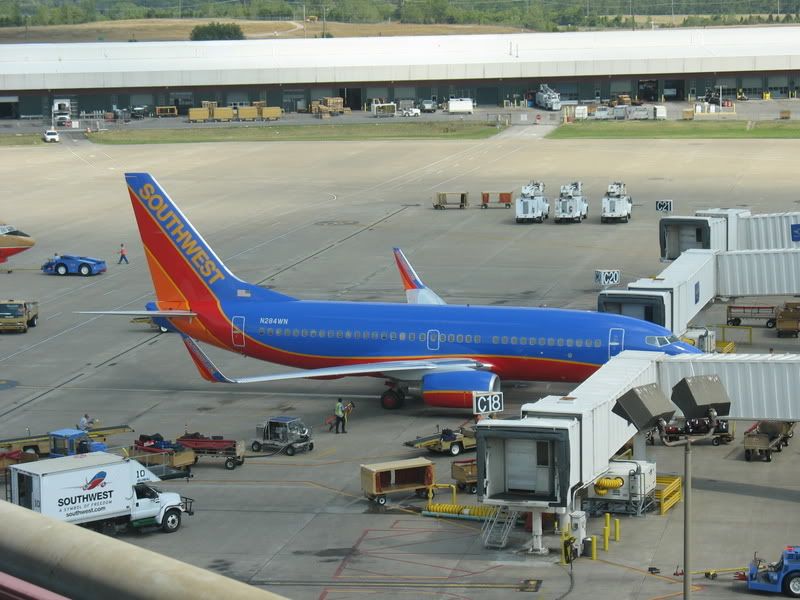 Southwest making a timely turnaround.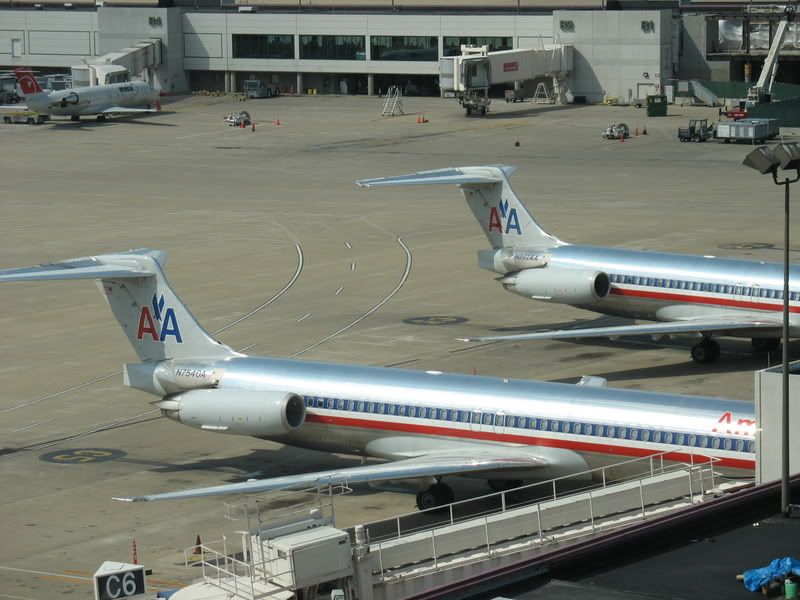 Two work horses sitting at the gate awaiting their next flight.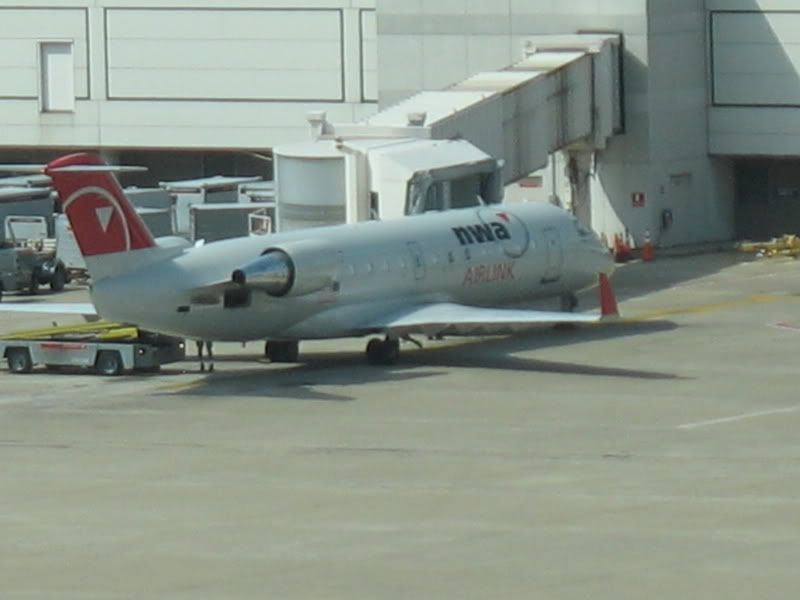 Unloading at Gate B4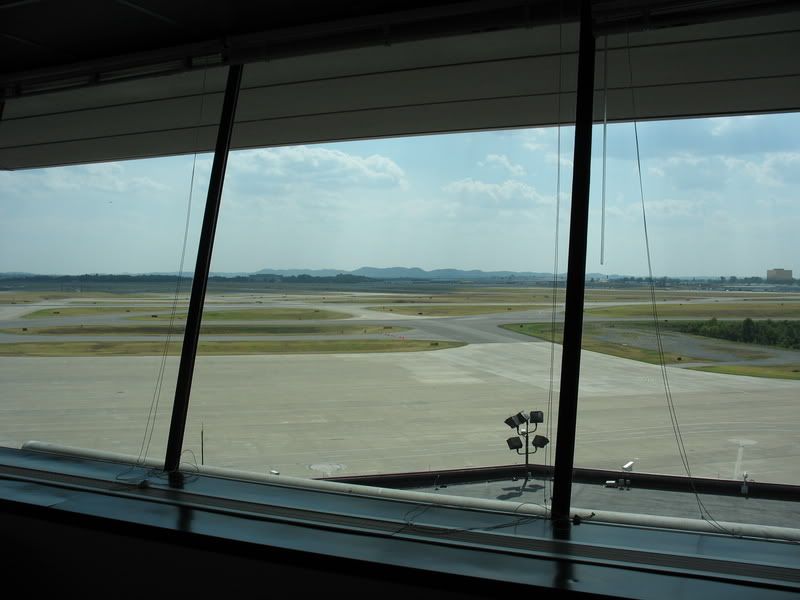 View of the field.
Looking west towards downtown Nashville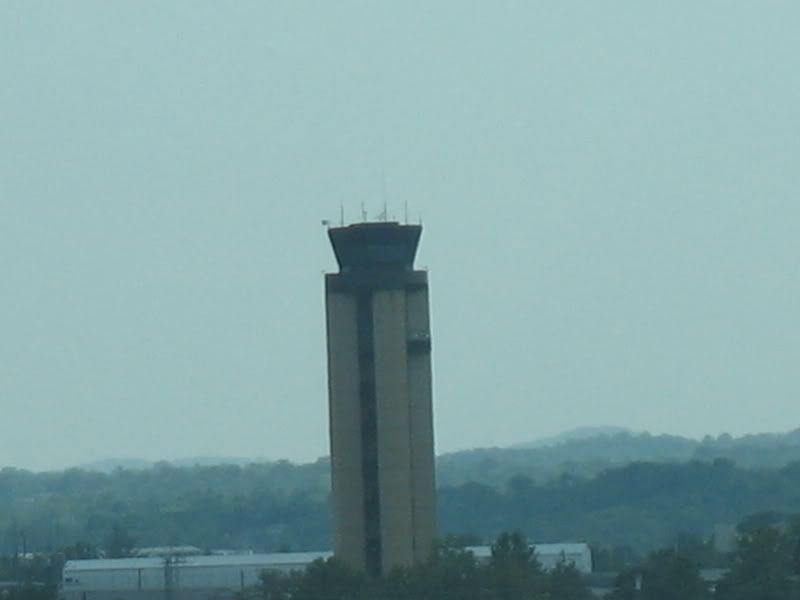 The Tower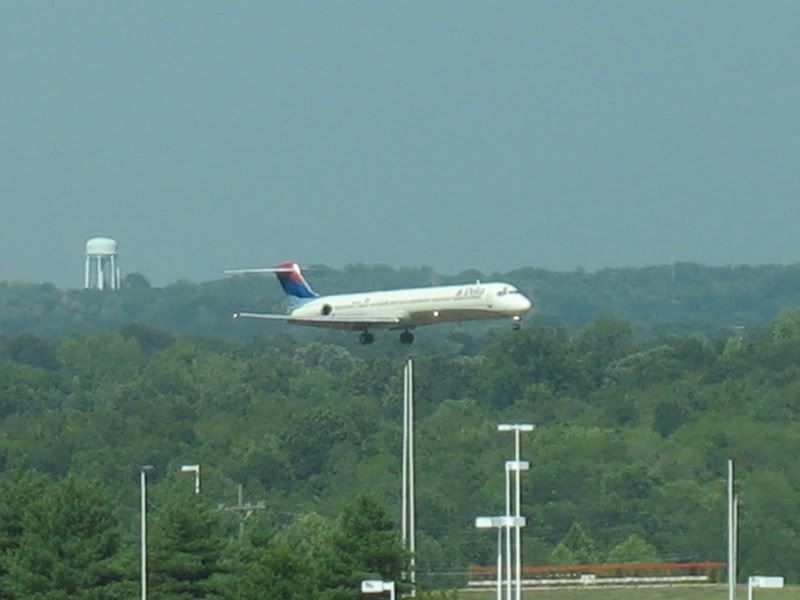 Delta MD-88 landing runway 20L
So thats my trip.
Cody in BNA