This TR is the continuation for this one
Canada To Nigeria Part 1 (Some Pics Included).
(by
Impacto
Aug 7 2007 in Trip Reports) in case you haven't viewed it. After spending a night in Lagos, it was finally time to head home to Abuja.We had the option of travelling the day we arrived but were too tired to continue after travelling and waiting for about 20hrs. Moreover I also hate those night flights as I wouldn't be able to capture the the desired photos. Our uncle assisted us in booking our flight for tomorrow. I had opted him to book with Arik Air since they were newer, but their 11:00am flight which we were targeting was fully booked. So Virgin Nigeria it was at 11:15am. We didn't have much time to view the city of Lagos and what had become of it. The only view I had was coming from the airport and going back.
AT THE AIRPORT
This time we got to the airport quite early at 9:45am just to avoid any inconvience that may arise, which are quite frequent in this corner of the world. The airport has noticeable gone through some major reforms over the past years. No more harassments from touts and fake agents with security around the area tighten. There are police at every corner you look. That wasn't the case the last time I was there. Unlike other airports in the world, Lagos airport like other airports in Nigeria strictly allows passengers only into the main terminal building.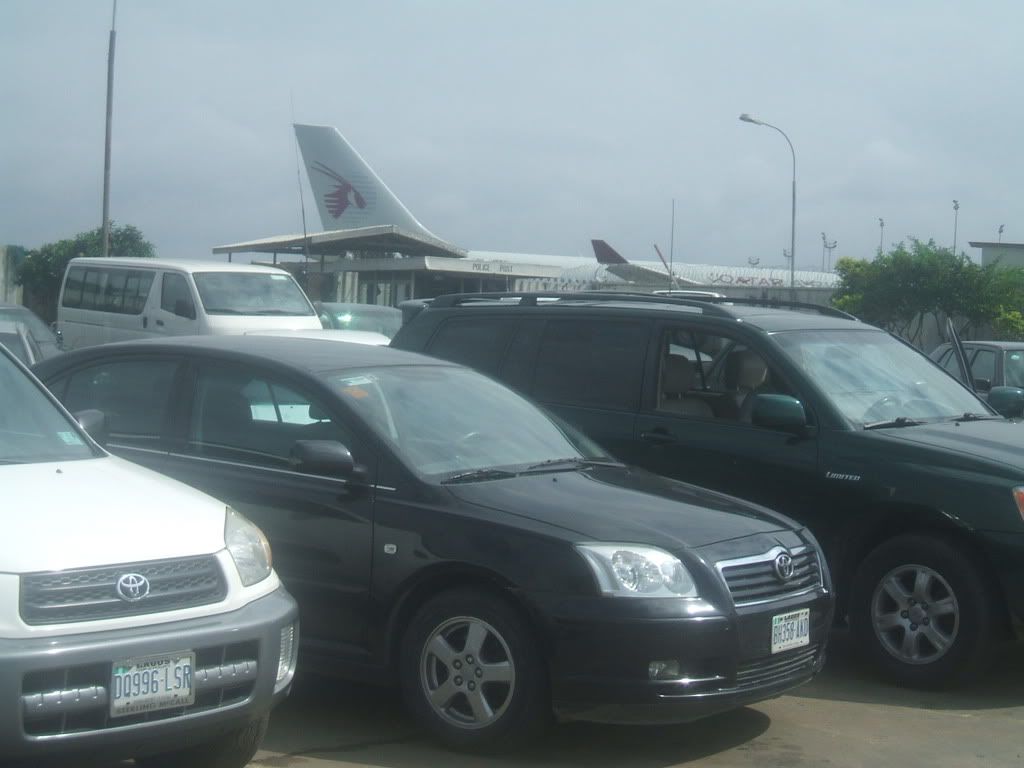 Taken at the parking lot.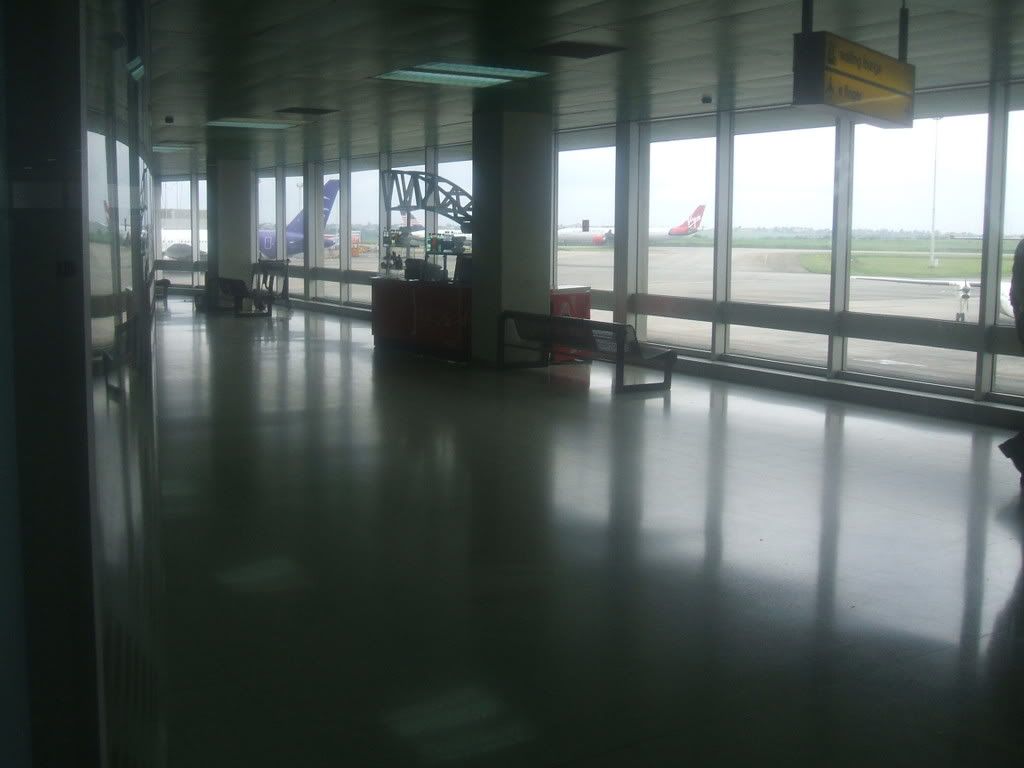 View from the domestic section of the airport. You can see Bellview and North American 767, a Virgin Atlantic A340-600 taxing to the runway for departure and an Arik Dash 8 300 wing.
The International terminal itself has been divided into two section. On the left side is all International flights including Virgin Nigeria, and on the right side is Virgin Nigeria and Arik Air, domestic. Check in was a breeze even though some people were cutting lines. Some people here feel too big to follow a queue. My bag weighed about 32kg which was excess for the airline's standard for domestic. I was required to pay a fee of 500 Naira which is equivilent to about $4. From the check-in counter, take 10 steps and your already at security were your carry-on will be scanned. Take another 5 steps from there and your already at the gate and boarding area. Quite a small area overall.
Airline: Virgin Nigeria
Flight Number: 45
Destination: Lagos(LOS) - Abuja(ABV)
Aircraft: 737-300 (5N-VNG)
Departure Time: 11:15am
Actual Time Of Departure: 11:35am
Arrival Time: 12:10pm
Actual Arrival Time: 12:40pm
Seat: 25F (Y Class)
The waiting area was quite clean which was a surprise. The area was well air conditioned and had a number of TV sets around. There was also a small cafe which sold snacks and drinks. I tried taking some photos during our short stay there, but figured out it was too risky as those men in uniform were everywhere.The plane that was suppose to take us to Abuja arrived late which automatically meant boarding, departure and arrival will be behind schedule. Boarding was at 11:15, which was suppose to be our time of departure.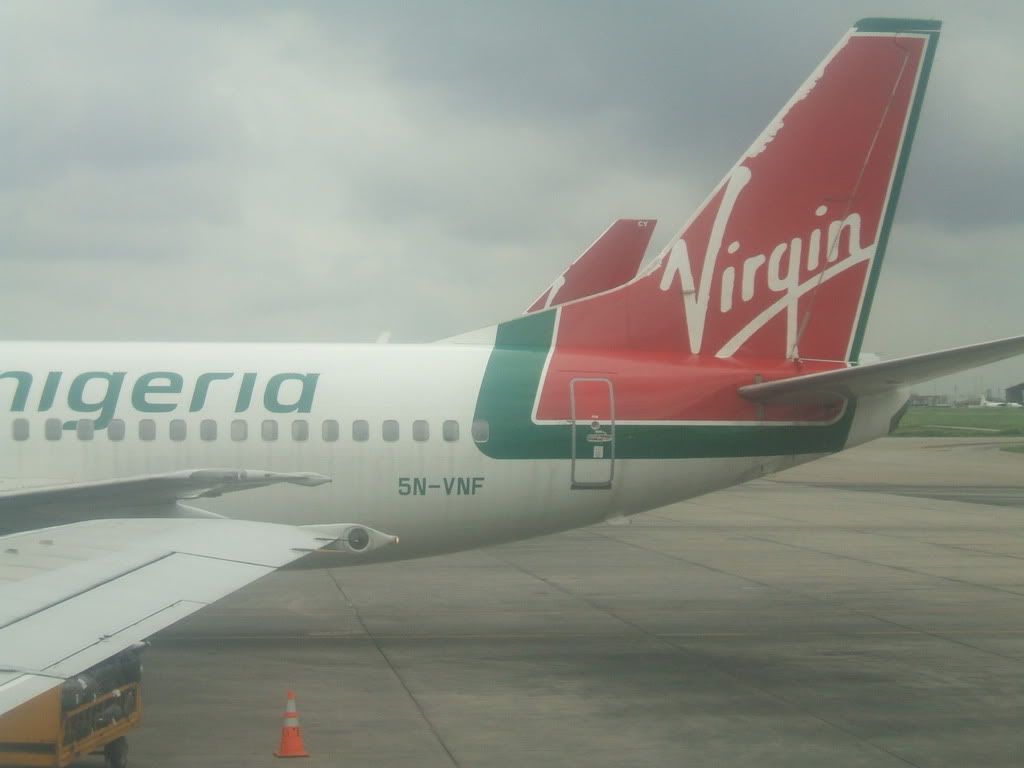 At the gate. Shortly before departure.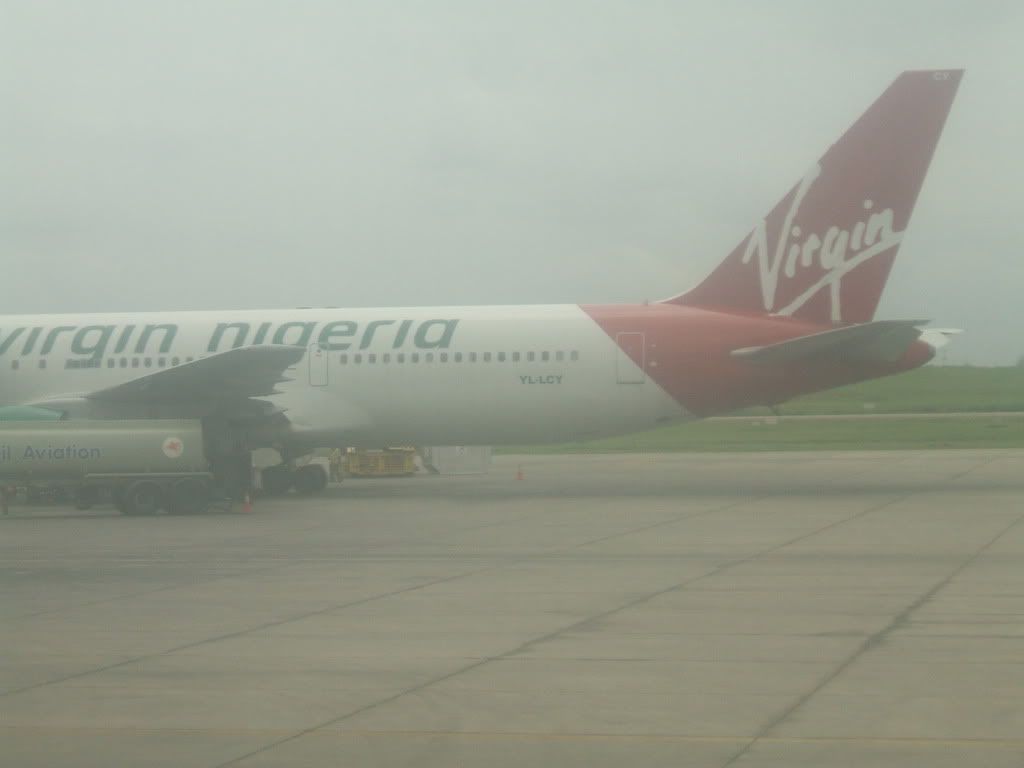 During push back.
The interior of the 737 was somewhat impressive. It had green leather seats which were comfortable. You could not tell that the aircraft was leased from Easyjet. The interior must have gone through a complete makeover because I really wasn't expecting it to be as good as it was. The crew were also very moderate, polite and tried to act professional. Before take-off, the captain came on to the speaker and gave us information on our flight. We will be cruising at an altitude of 33000ft, which is rather high for a short flight. I remember when I use to fly this route with other domestic airlines, its usually 25000 to 27000ft. As we taxied to the runway, I saw other traffic at the airport and I decided this was an opportunity to snap some photo. Just as I was about to start, a cabin crew lady came towards our row and told me that it wasn't allowed to use a camera onboard. Whats up with people in this country with taking pictures in planes and airports? That was indeed the reason I didn't have much photos for trip. Take-off was at around 11:47 and like any other short-haul flight was quite uneventful.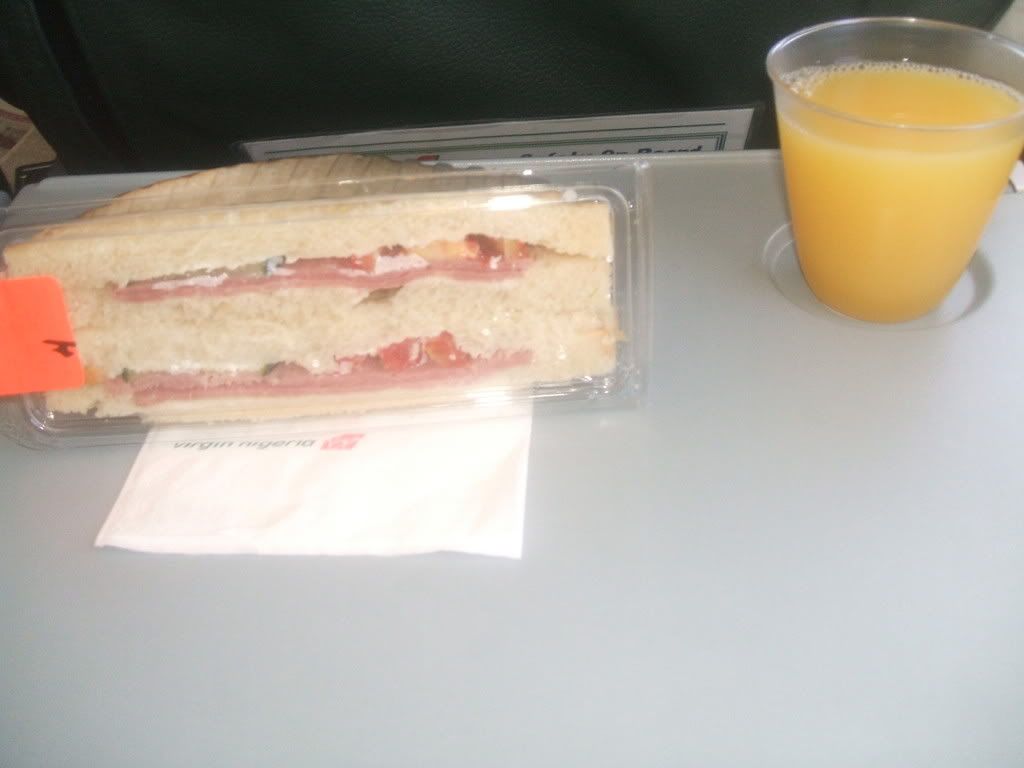 At least third world airlines still offer free food. You can choose either a sandwich, chicken pie or cake and your choice of Juice or soda. The sandwich is beef bolgna with other ingredients inside.
I fell asleep for the rest since I couldn't take anymore pictures and didn't wake up till we started our descend from 33000ft. We landed at around 12:38 pm. Taxiing to gate took a very long time as the Abuja runway is very long. With the crew sitted at their seats during landing and taxiing, I took the opportunity to snap some pics. Even though we terminated at the International terminal, we deboarded through the stirs.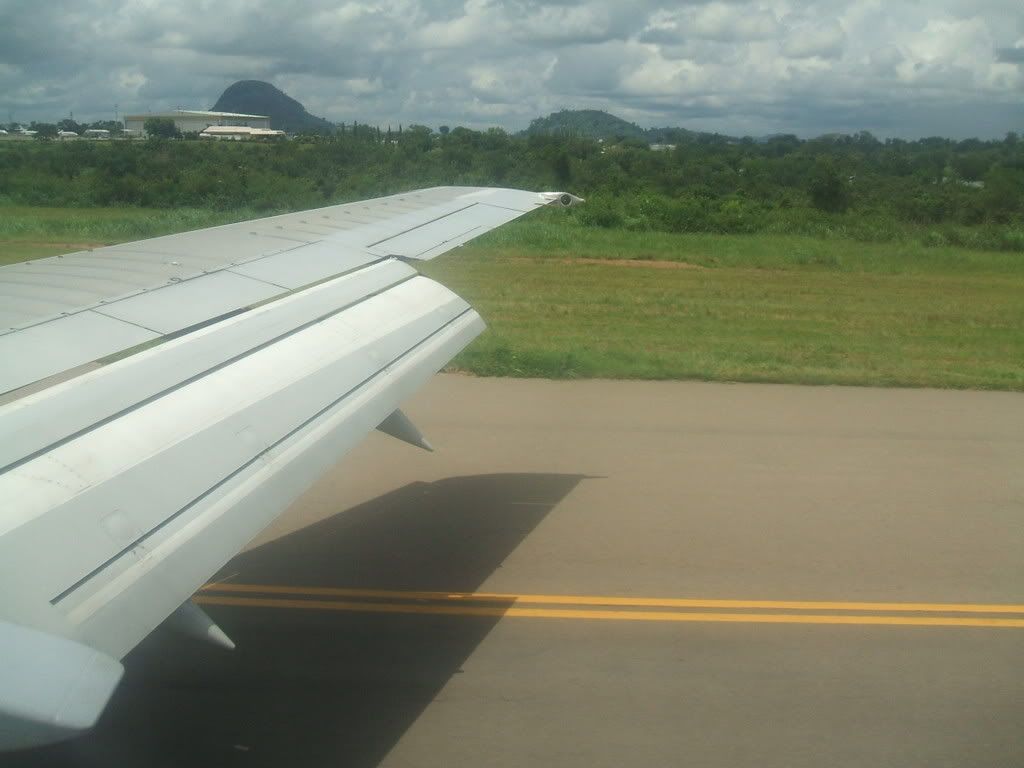 Taxiing after landing. The rock on the left is known as zuma rock.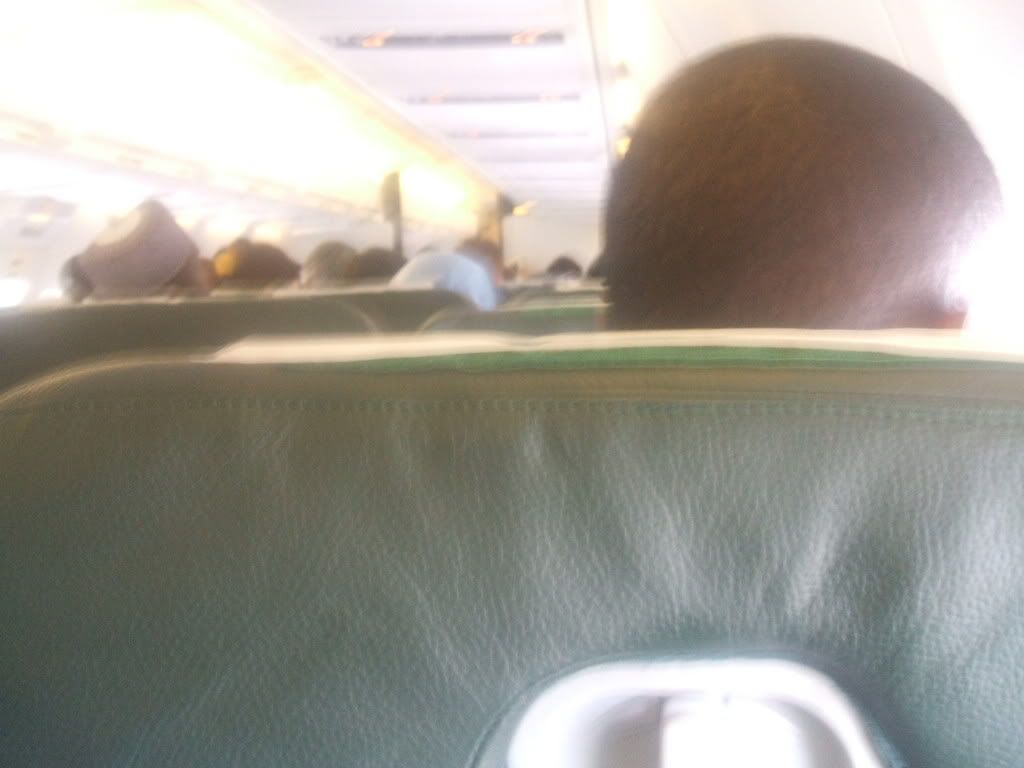 Very difficult to get a decent cabin shot when you are being watched.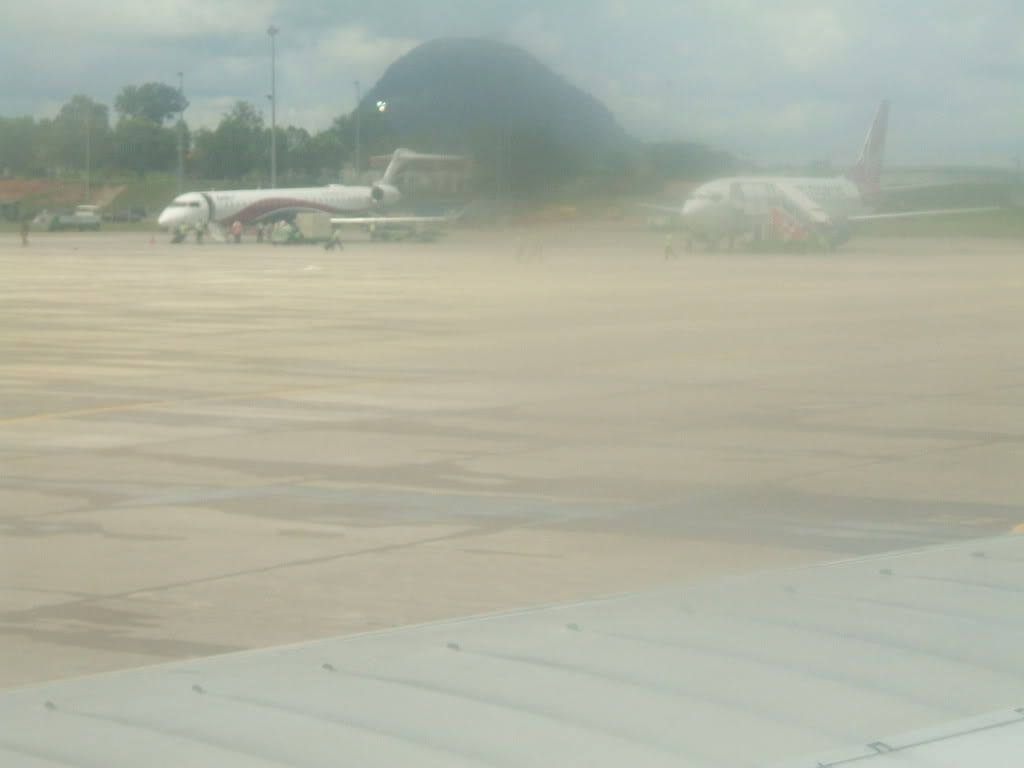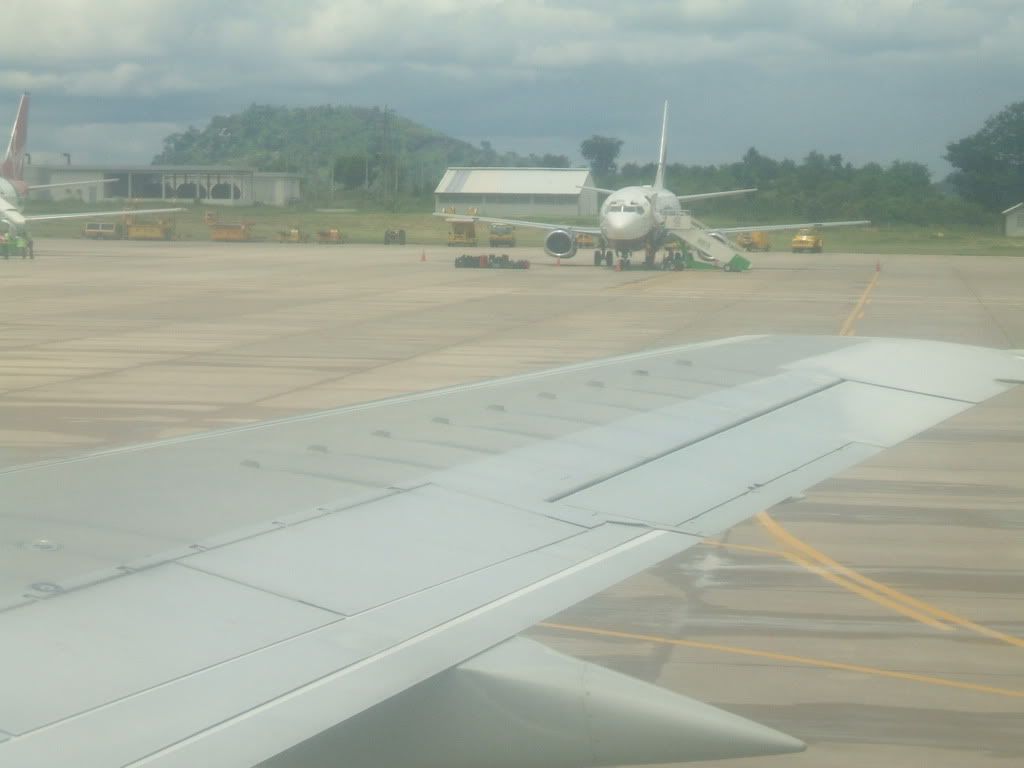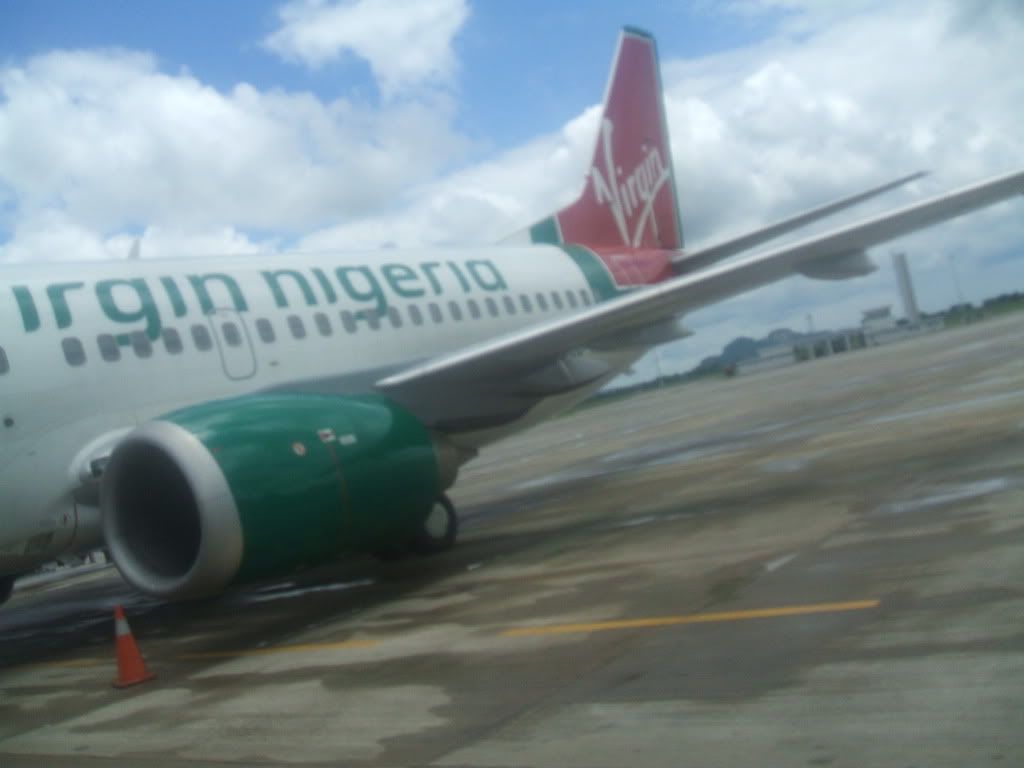 Picture of our plane after deboarding. The photo looks awkward because i was in a rush to snap it without being caught.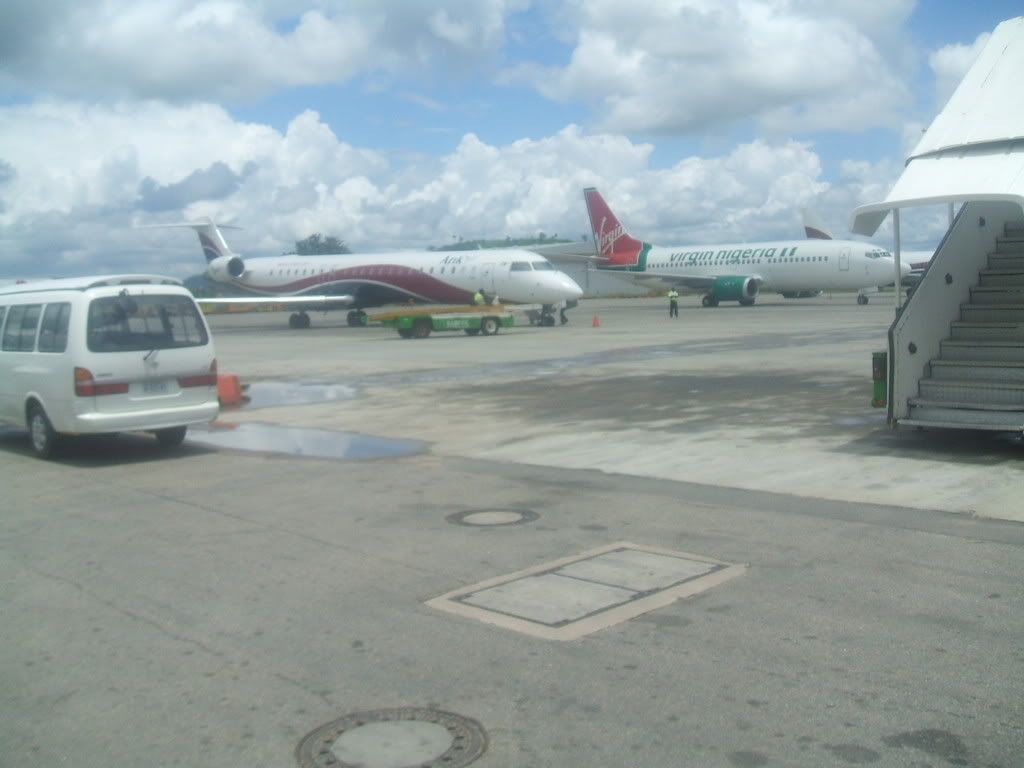 Arik and Virgin Nigeria also operate from the International terminal at Abuja.
The deboarding process was fast, so was the arrival of goods on the convey belt. This was my first time of actually arriving at the International wing of Abuja airport. Its smaller, but neater than that of Lagos.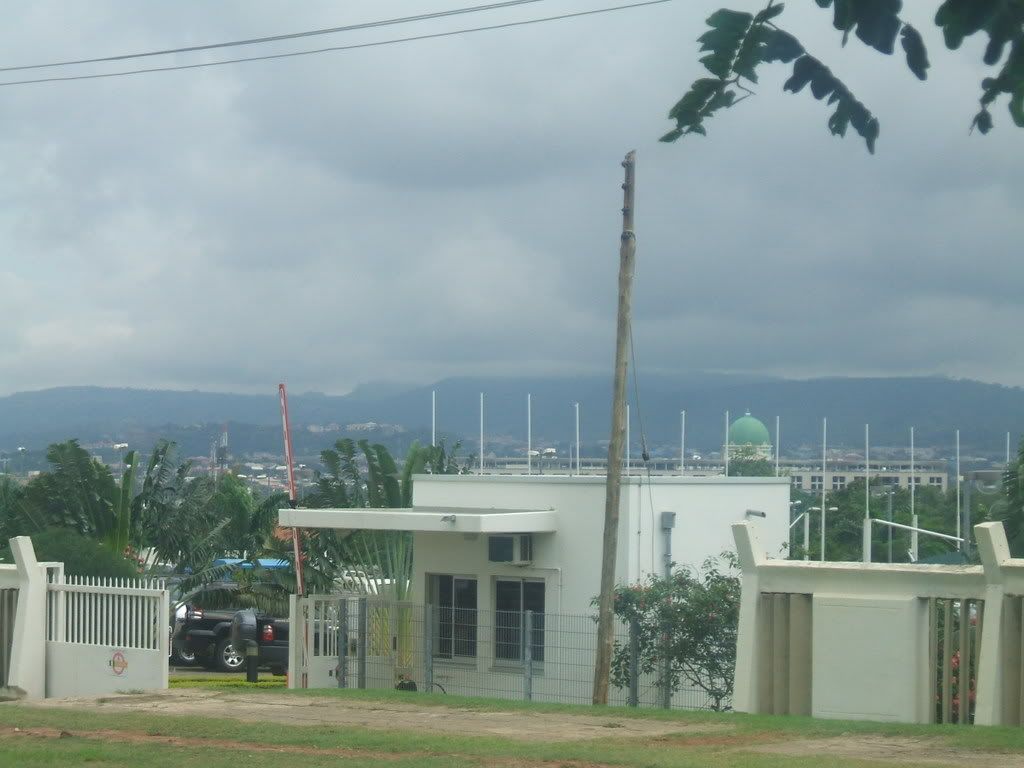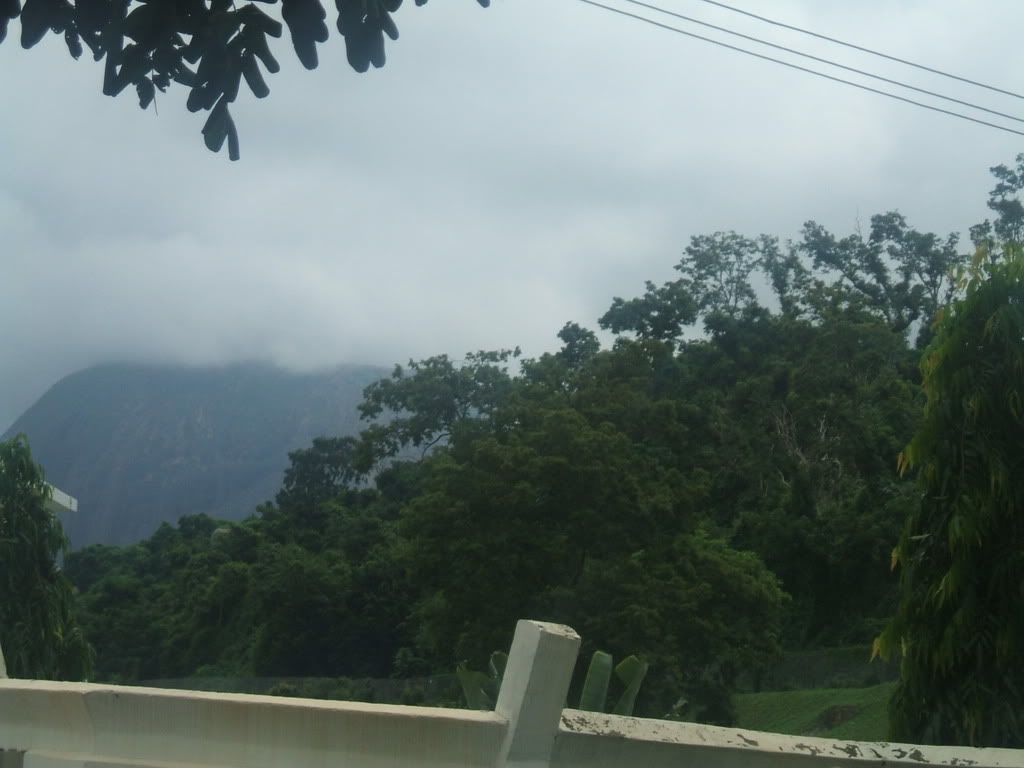 Home at last. Taken from outside my house, and believe it or not, a guy passing by asked me why I was taking pictures!
Thanks for reading!