Well, I guess you can say that I've had an interest in the A300 since I saw CO fly them to MSY back in the early 90's. In fact, I liked the plane so much, I wrote a poem about it and mailed it to CO corporate...who in turn forwarded it to Airbus Industrie of North America, who in turn mailed me a model A300 in the prototype colors along with a letter from the Airbus NA chairman. I still have the model and letter today, and I'm pretty proud of that. But even though CO brought the big Airbii down to NOLA once...sometimes twice daily on the IAH run...I never got on one. And when CO got ride of its A300 fleet in the mid 90's, I figured it would probably be even tougher to get on one.
So today, I got to do what I've wanted to do since 1993: fly on an A300. No, not the A300B4 model that CO used to fly, rather the A300-600 in the colors of AA, a plane which has seen its fair share of bad press since the crash of AA587 nearly six years ago, but one which has a pretty decent safety record all things considered. Also, I've read about how horrible the planes are to fly on (on a.net of course), so I sort of wanted to see that for myself.
AA1721
ATL-MIA
Boeing 737-800
Sat: 25F
Dep: 0615
Arr: 0800
My journey started on the wingleted wings of this 738 outbound from Hartsfield to MIA. It was just about a totally full flight, just a few scattered seats open in coach. Boarding commenced right at 0545, and since I was in group 2, I was on the plane in a matter of minutes. This was my first time on an AA 738, and although I think the seats are comfortable enough, I hate the old style TV monitors above the aisles. Like the 757, if you're at the window, you can't see half the screen. Very poor design. Anyway, pushback was on time, and we were airborne by 0620. In flight service consisted of beverages only, not that I was expecting anything more. Besides a few chops on departing ATL, it was a very smooth flight. We landed at MIA from the West a few minutes early and parked at one of the C gates. I didn't take many pics on this one, but I got a few, and you can see them below.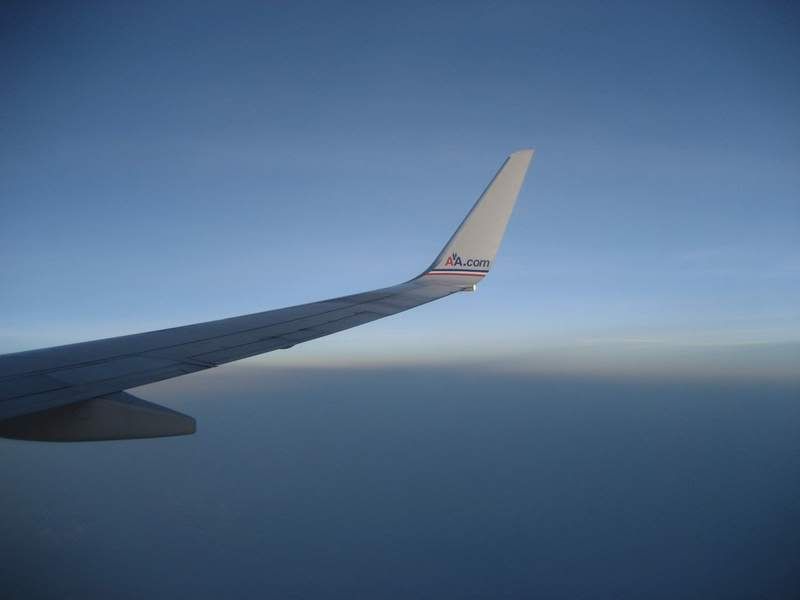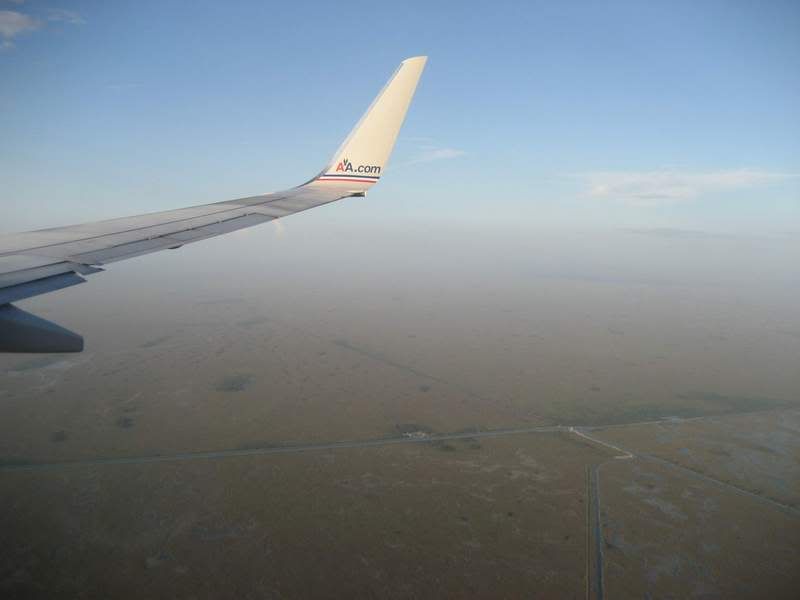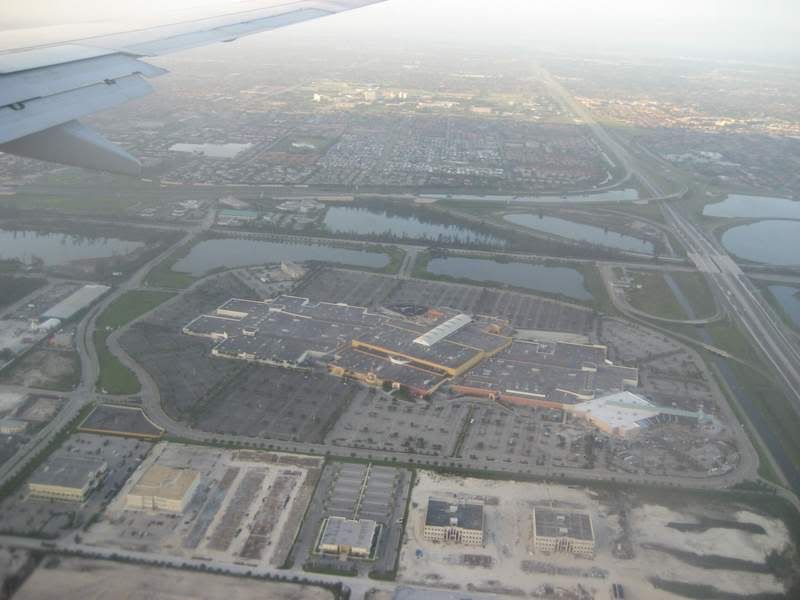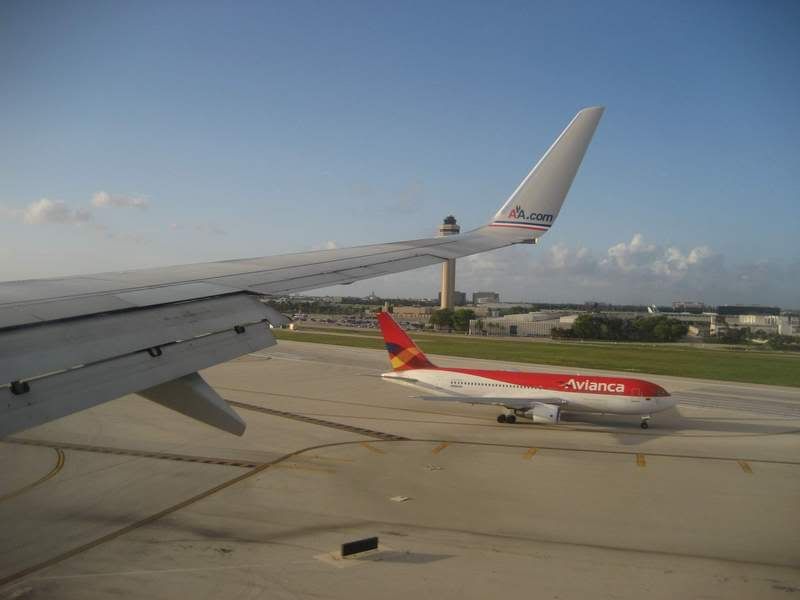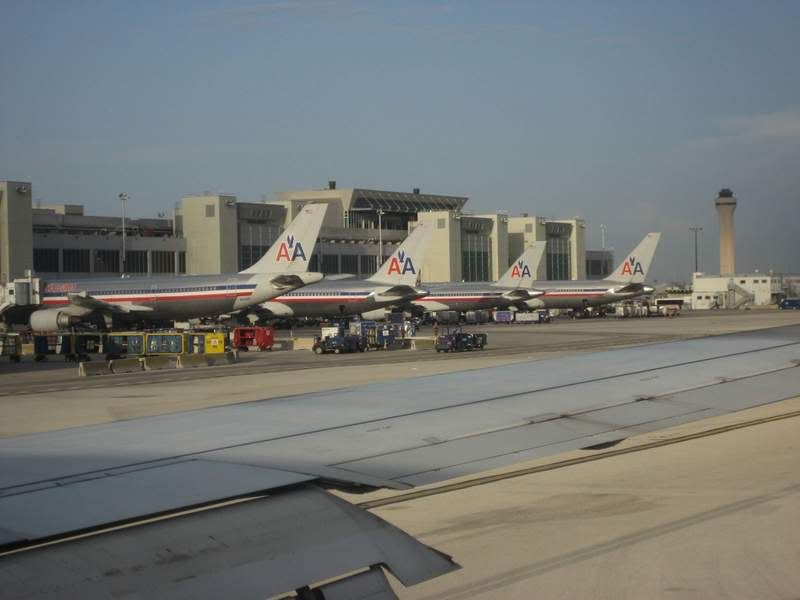 * layover in MIA *
It's nice to see construction taking place at MIA...I'm sure it will be really nice when it's all finished....but much of the airport is in shambles right now. I won't hold that against the place, though, because it's such a cool city.
After grabbing a slice of Pizza for breakfast, I made my way to gate D39, to await the boarding of AA1845 to SJU.
AA1845
MIA-SJU
Airbus A300-600
Sat: 2J
Dep: 1020
Arr: 1255
Business class boarding commenced right at 0945. I made my way down the jetway and entered the cabin of the beast. Immediately I noticed it was one of the refurbished birds with the LCD monitors and new seat designs. I found my seat, 2J, and sat down. It was very comfortable. I really liked the feel of the small business cabin...very intimate. The plane looked really good on the inside all in all. It took a while for all 250+ passengers to be seated, but we ended up pushing back right on time at 1020. One small gripe: there was no pre departure beverage service for the full business class cabin, which I thought was sort of a shame, but whatever. After a very slow taxi, we were airborne in around 30 seconds, and man was it ever a steep takeoff! It was...well, awesome, for lack of a better word. I liked the "feel" of the plane...it just had that old school wide body feel and sound to it....moreso than the 767 I think. Climbout was smooth under a mostly clear sky. I got some great views of Miami downtown, Miami Beach, and of course the clear blue waters of the Atlantic. About 20 min. after takeoff, the f/a's came around with a beverage and warm nut service, followed by a hot towel service. There were two options for lunch today: Chicken salad on Foccachia bread, or a Turkey wrap. I had the Chicken salad, and it was good...it came with a corn salad, crackers and cheese, and a warm cookie. And free booze, of course. I don't usually fly "up front" so I don't have much to compare the meal to, but the portion was adequate and the presentation was nice, served on a glass plate with real utensils and glasses. I was pretty much stuffed after the meal so for the rest of the flight I just relaxed and took in the sights.
The weather deteriorated as we neared the Dominican Republic...clouds, clouds, and more clouds...very hazy sky. In fact it continued until we were on our final descent into SJU, where it cleared up a bit, but still, it looked like it was going to be a murky day. Final approach was choppy but the 'Bus handled it with ease, and we made a bumpy and firm touchdown right on time at 1255, concluding a very enjoyable (and very scenic) flight on a classic workhorse!
Here are the pictures from AA1845...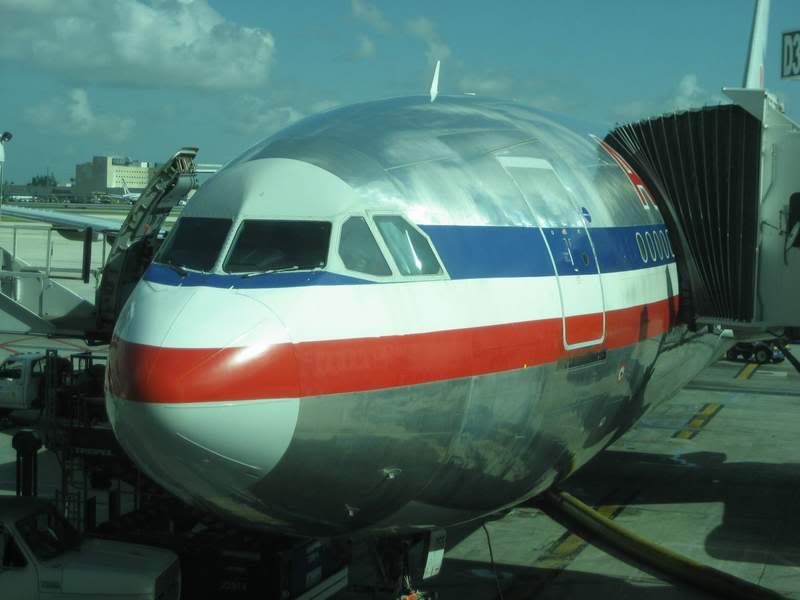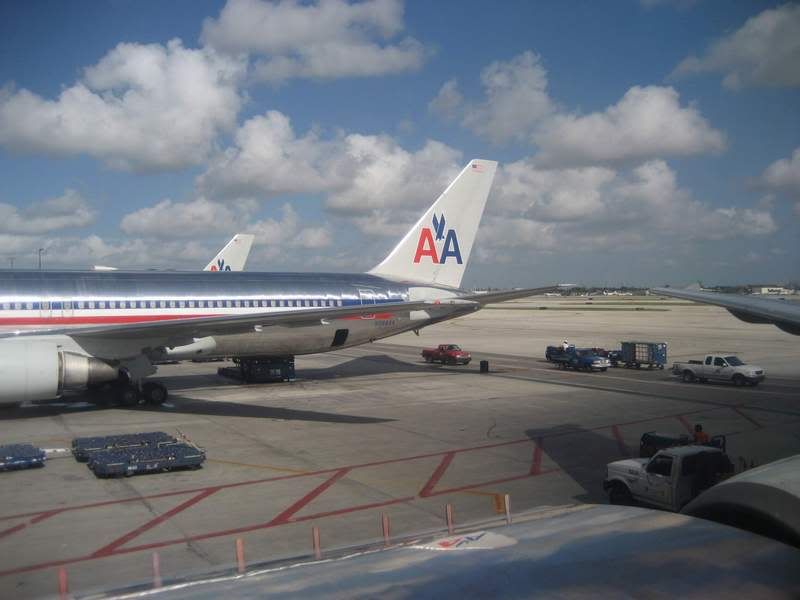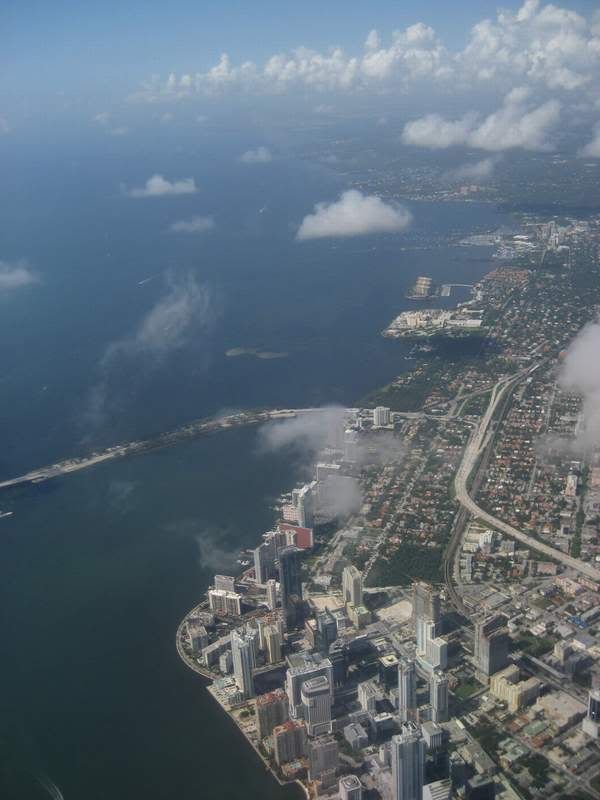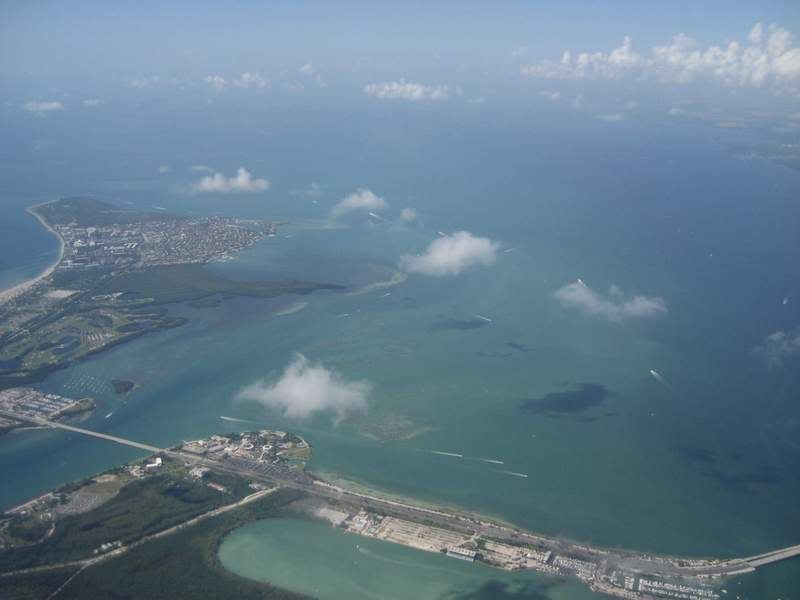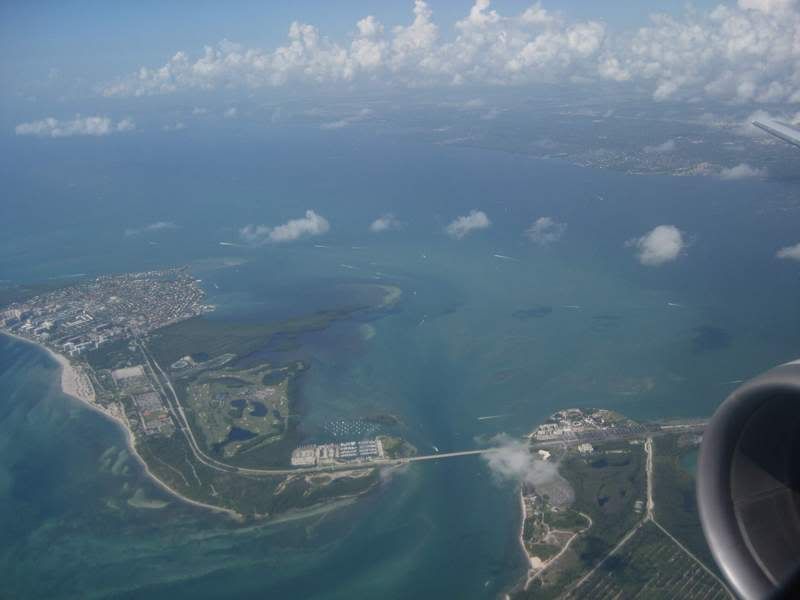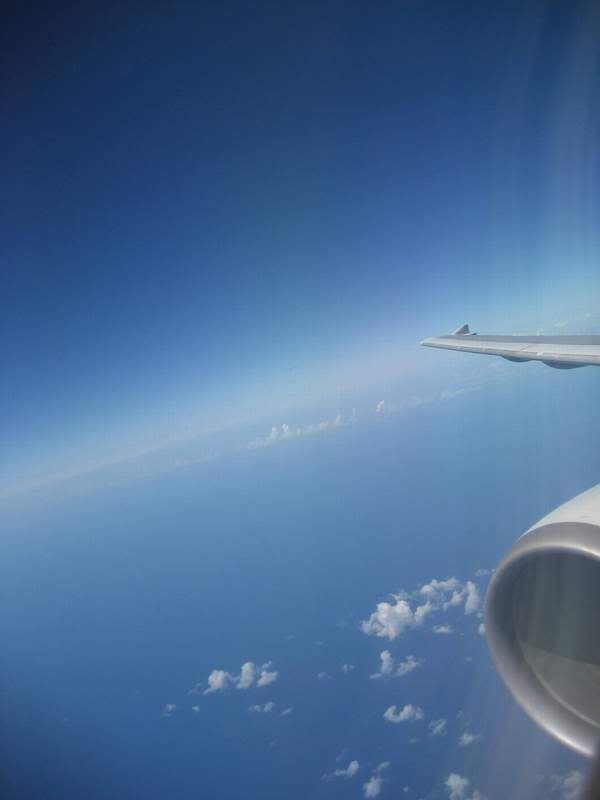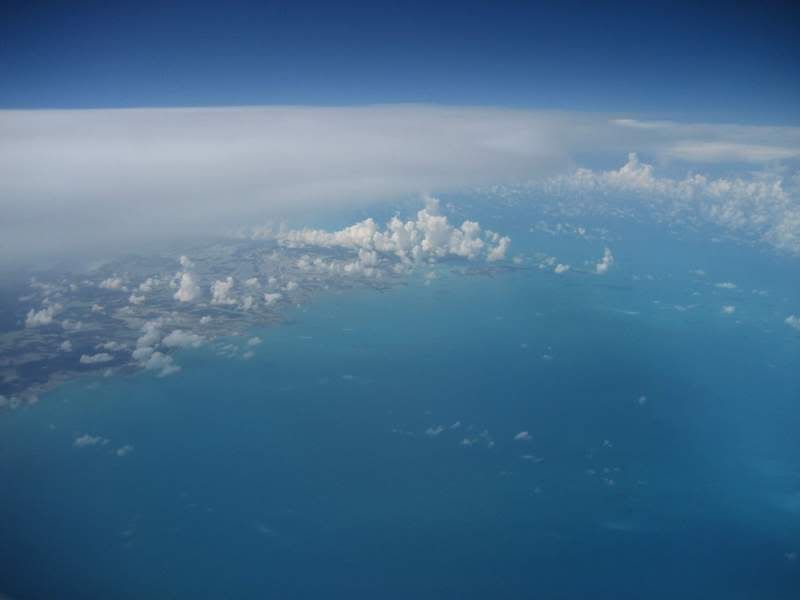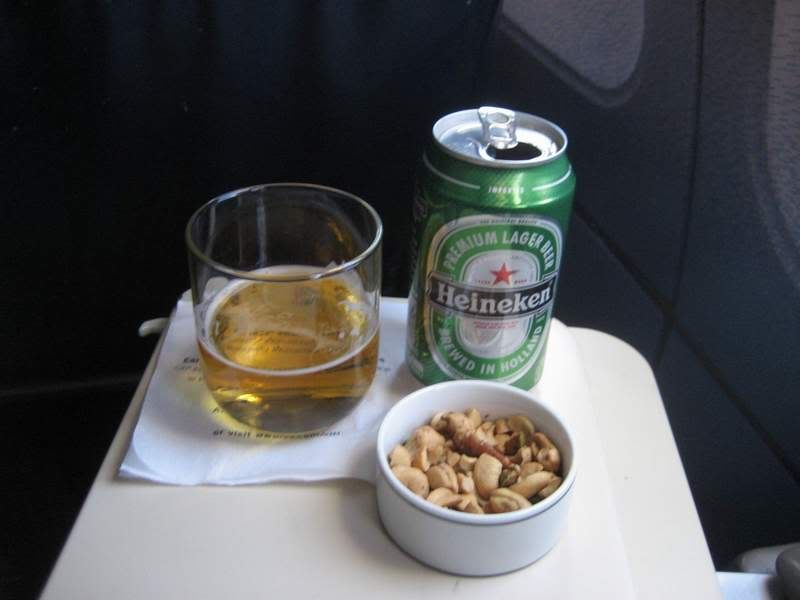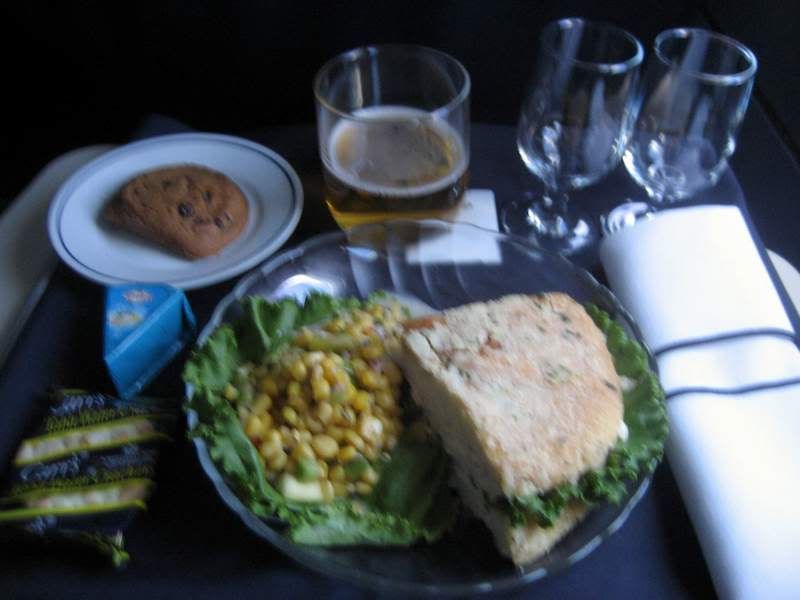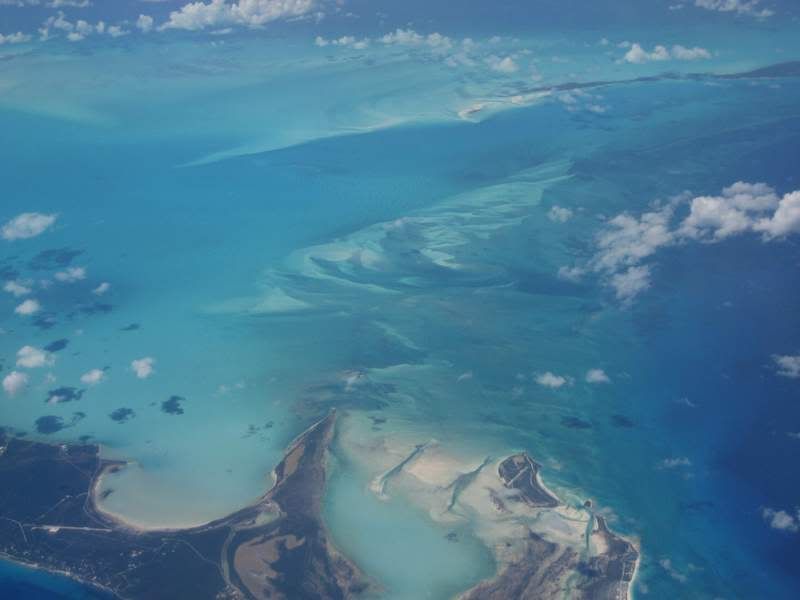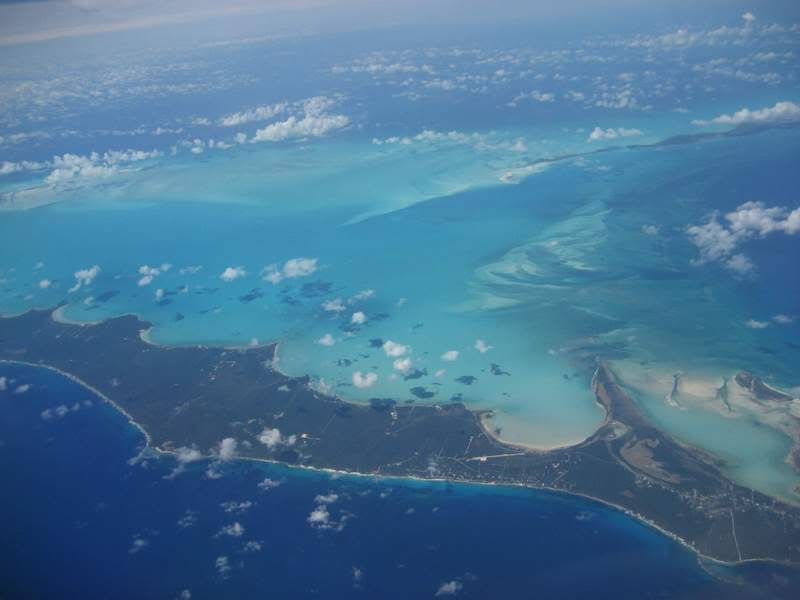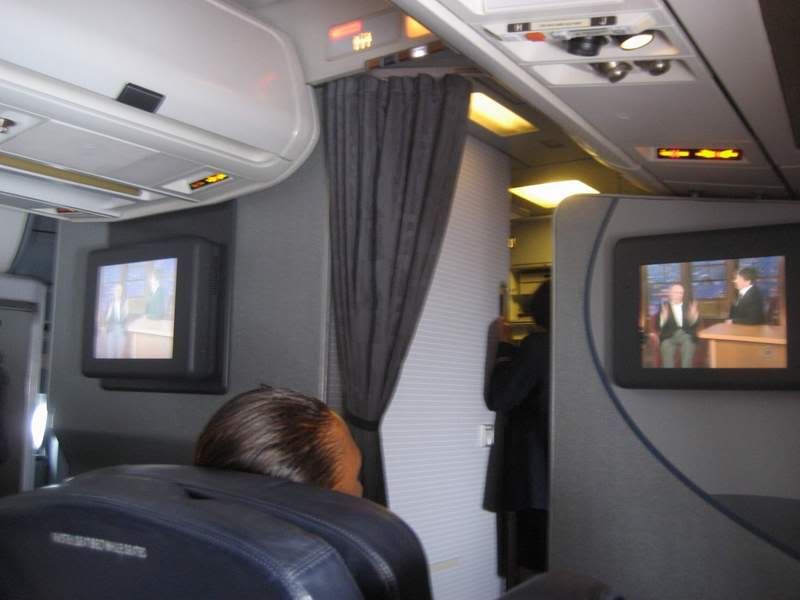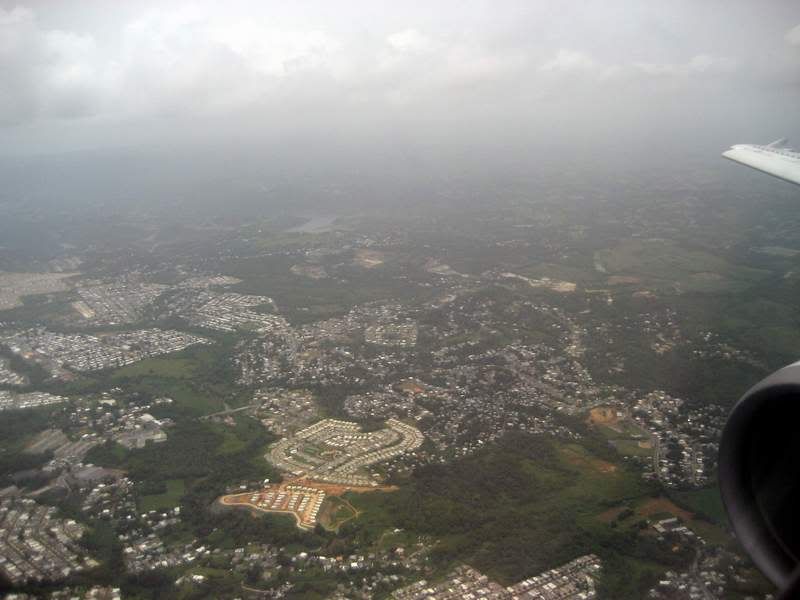 * layover in SJU*
I had about 4 hours to kill give or take, but the weather was not really cooperating enough for me to go spot or go to the beach, so I did the next best thing: hit the bar. I actually had a couple of decent cocktails before taking a stroll around the airport and paying a visit to the Best Western hotel which is connected to the SJU terminal. The airport was crowded all day long, and I made my way back through security at about 1430 to avoid the mad rush.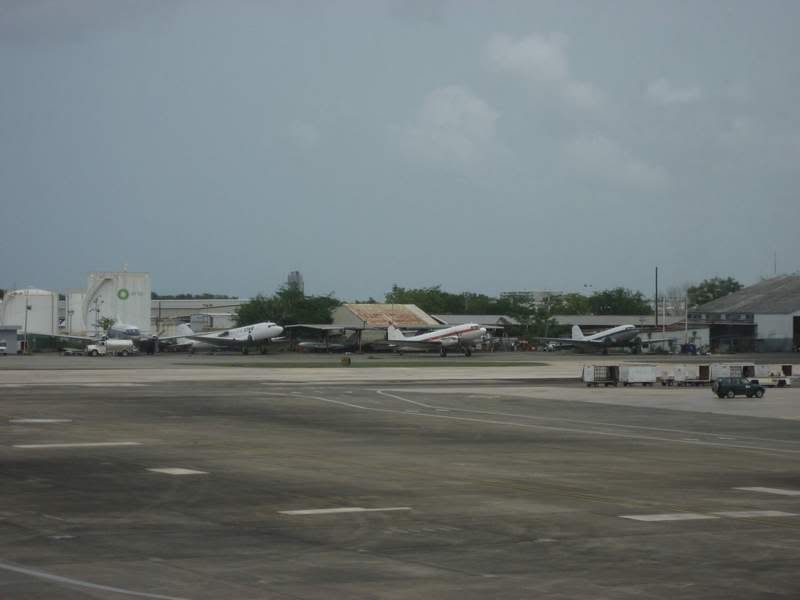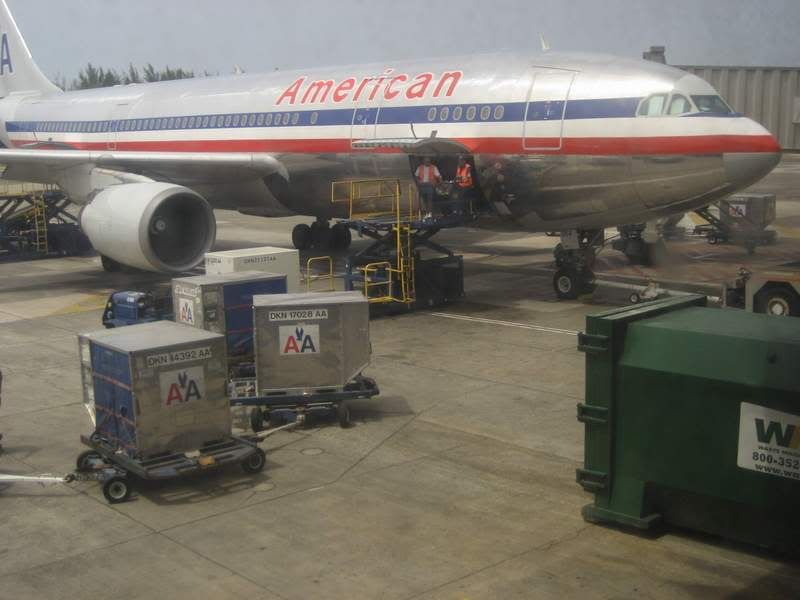 AA588
SJU-MIA (continuing service to JFK)
Airbus A300-600
Seat: 19J
Dep: 1720 (actual 1755)
Arr: 2000 (actual 2005)
This bird was a little late coming in from somewhere (SDQ I think), but it looked like there was a chance we'd only be about ten minutes late departing...that is, of course, until they annouced the dreaded "mechanical delay". At that point I was worried about my connection, seeing as I only had an hour to start with. But as it turned out, the mechanics were finished pretty quickly, and boarding commenced at 1725...with the flight time being annouced at 2h10m, my connection seemed doable. So here I was in A300 coach class....this particular plane was NOT refurbished...it had the old drop down monitors, old leather C seats, and coach seats without headrests. But, for all of its shortcomings in that department, at least it was clean, and my tray table worked properly. Once again, another packed flight. I think every seat was taken on this one. We pushed at 1750 and were in the air at 1755, after another amazingly short takeoff roll. We made a big left turn a few seconds after takeoff to align ourselves with MIA. Although the sky was clear for the first few minutes, it went downhill fast, and we spent most of the rest of the flight in clouds. Pretty choppy at times, but nothing too bad. Some kids movie was shown, and beverages were served. They were selling Lay's chips, cookies, trail mix, and candy bars for $3 each....no thanks...besides, I was still full from earlier. I just had a Coke and enjoyed the ride. The flight was uneventful until 15 minutes out of MIA, and then, out of nowhere, it became eventful. It hit me like a freight train. I was looking out the window when all of a sudden WHAM. "What the hell is wrong with my head???" My head felt like it was going to explode. I noticed almost every person in my area with at least one hand on their ears. Moments later the captain annouced: "Well folks, as you have noticed, we have experienced a loss of cabin pressure...we're working on some things up here to get it resolved....we really do apologize as we know it is quite uncomfortable." Not to make it more than it was, but it was the worst feeling I've ever experienced on a plane. As the minutes rolled along it got better, but my head was still buzzing to say the least. We flew over Miami Beach before turning back around and landing to the East. Once we got on the taxiway the captain annouced: "Since we're on the ground now, here's what happened....both of the cabin pressure systems on this aircraft failed at the time, so we had to manually take command of it to get the pressure back to sea level." He apologized again, and we parked moments later at one of the E gates, concluding an enjoyable, albeit mildly painful, flight.
Here are pics from AA588...
Here's the landing in MIA....note the clapping in the background lol....
Airbus A300 landing from Miami
Add to My Profile
|
More Videos
My flight back to ATL on AA1748 was a blur...I slept the whole way...so I won't talk about it at all, other than to say it was a typical, full 738 flight.
So what was my verdict of the A300?
Honestly, I liked the plane. Quite a bit actually. Both classes of service were comfortable...the planes really were not dirty...the ride was smooth and it handled well in turbulence...and it just "feels" like a wide body, as I said earlier. And that takeoff...folks, it's worth the price of admission alone, trust me.
So go out and give the old girl a try before she's put out to pasture in a few years. And remember, loss of cabin pressure can happen to any aircraft.
"