Background:
I started my new job over a month ago so I haven't had much time to post here but I am still following it on a regular basis.... The hotel I am now working for has it's Europe-Middle East-Africa headquarters in Lausanne.. I was asked by HR if I would mind flying there for a night to attend a meeting and dinner and of course I jumped into it
It would mean spending a night in my second home, flying again after over a month and making more miles
More importantly, this would be my very first business trip which I will remember for the rest of my life 
Only a day before my flight, I received my 90 day multiple entry visa from the Swiss Consulate in Istanbul. I only packed a hand luggage and I took very few stuff with me to have place for some cheese + chocolate shopping (from Manor near Cornavin
)
Just a last word before I begin: As I do not have a lot of time anymore, I will not write very long but will put lots of pictures. Please do excuse me….
The flight:
IST - GVA
09 August 2007
Airline: Turkish Airlines
Aircraft: Boeing 737-800 (winglets)
Registration: TC-JGG
Name of the aircraft: Erzincan
Seat: 12 A (exit seat)
STD: 10:30
ATD: 11:25
STA: 12:35
ATA: 13:02
Flight Duration: 2h 40mins
Average Cruise Speed: 850 km/h
Cruise Altitude: 39000 ft
Load factor: 100 % in both classes
Weather: Sunny, blue skies, 32 C in IST and pissing rain, 11 C in GVA
I met my colleague at our hotel at 08:00 and we were soon taken to the airport by one of our company cars. We arrived at the airport just about 2 hours before scheduled departure. I had already checked us in to 12 A and B (exit) seats the night before so check in was easy and fast at the online check-in counter. After paying the departure tax of 15 Turkish liras (roughly 10 Euros and only applies to locals) we proceeded through the passport control and into the departure area. We sat down at the Starbucks, had a coffee and read some free newspapers that TK is handing out to its passengers free of charge. We proceeded to our assigned gate at around 45 minutes before departure to find out that we had a 20 minute delay. We sat down at some nearby niches which was overlooking to the runway. It gave me the opportunity to take the following awesome pictures....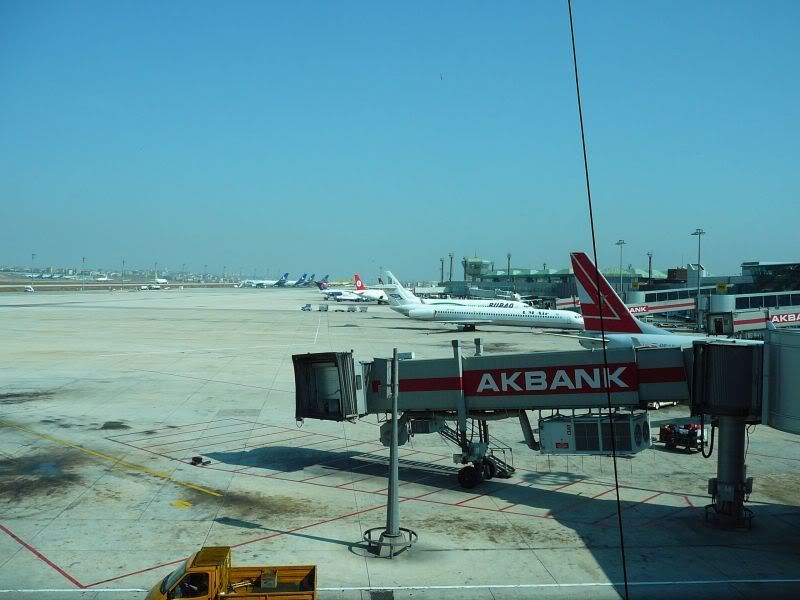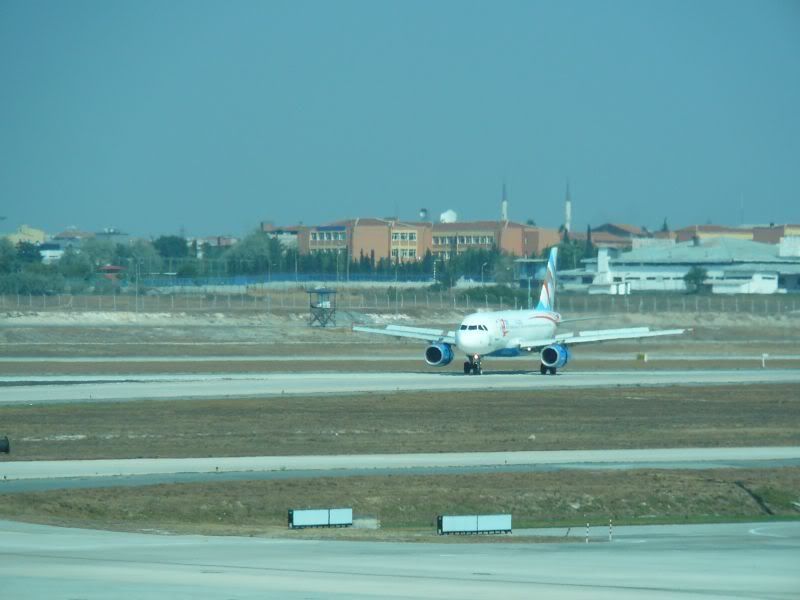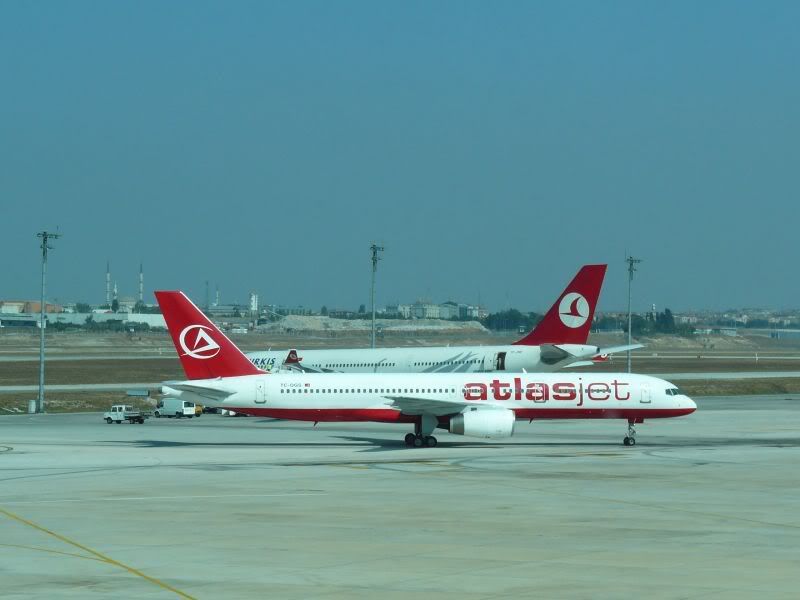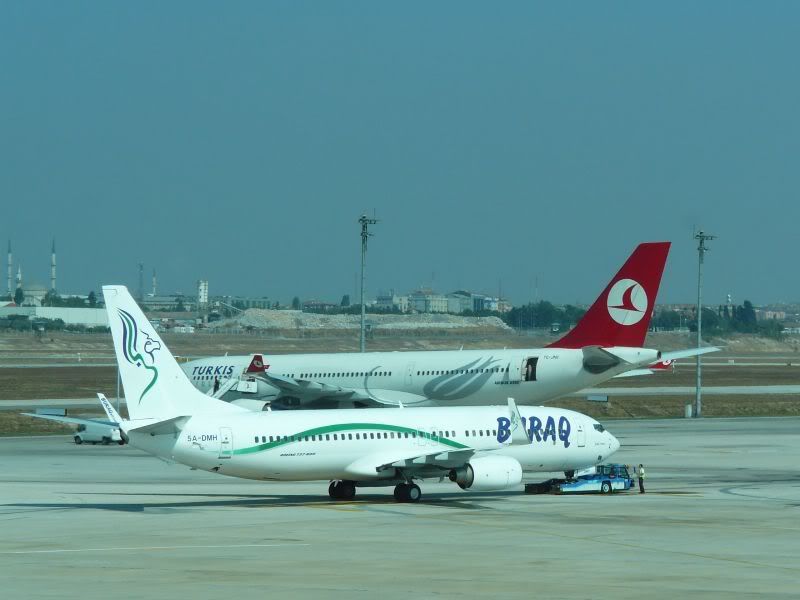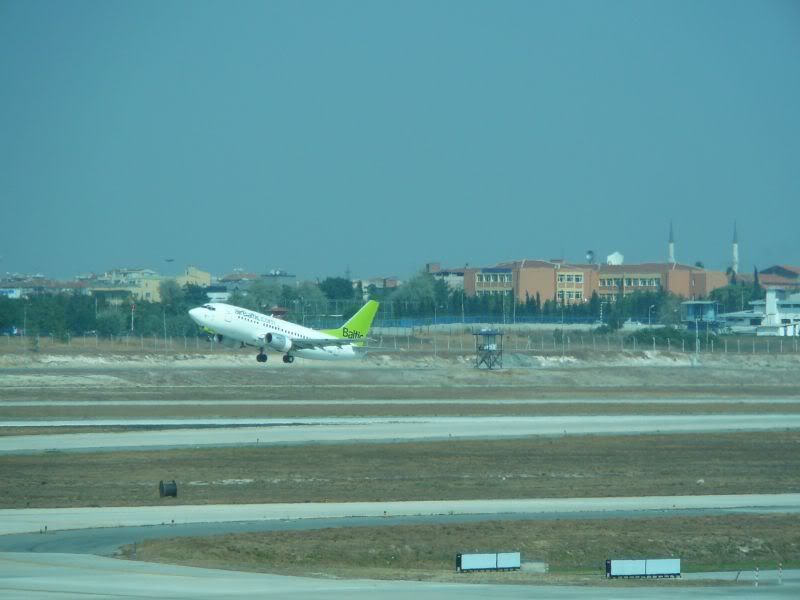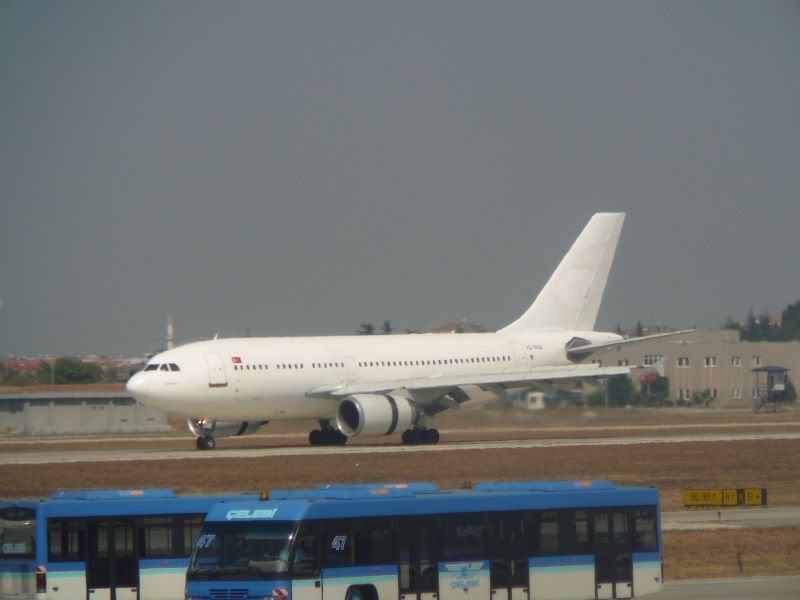 At around 10:45, we started boarding. It took quite a while to fill the plane as there were many connecting passengers whose flight arrived late I assume. As soon as boarding finished, we pushed back and started taxing towards the active runway only to become number 7 for take off. This however, gave me the opportunity to shoot the following awesome pictures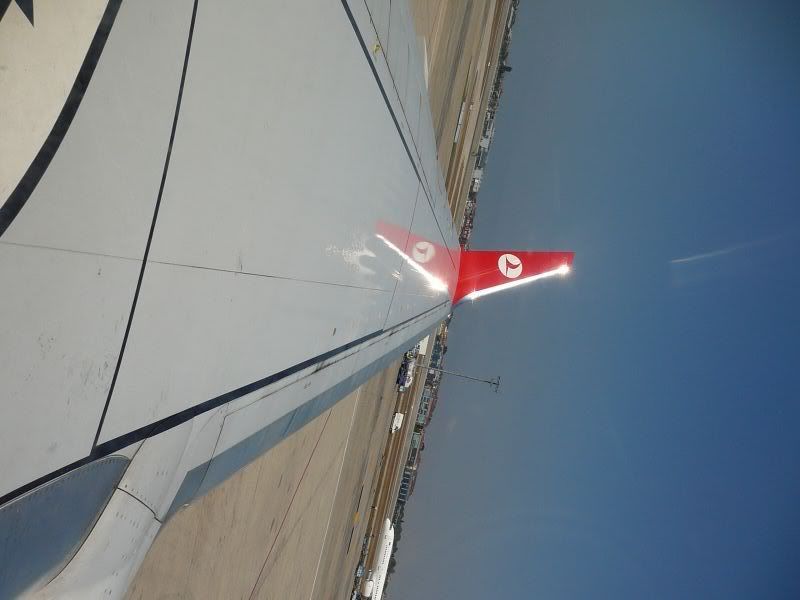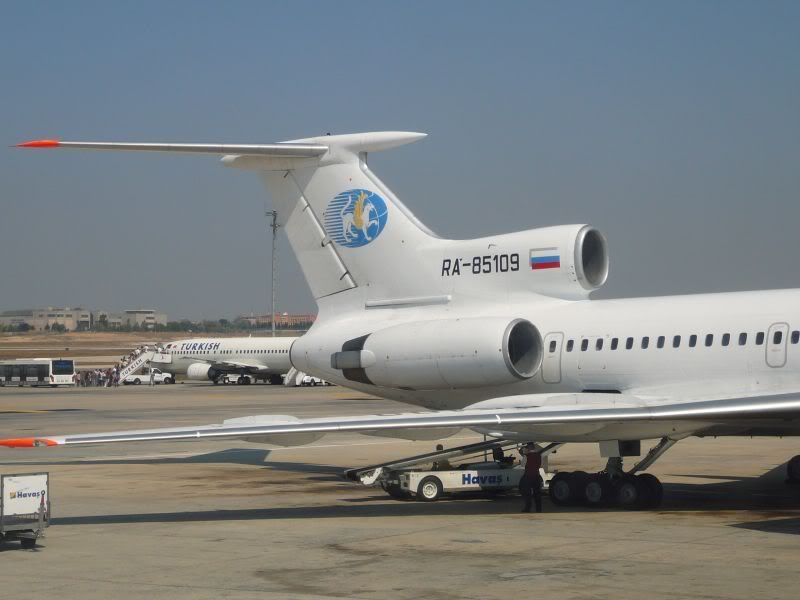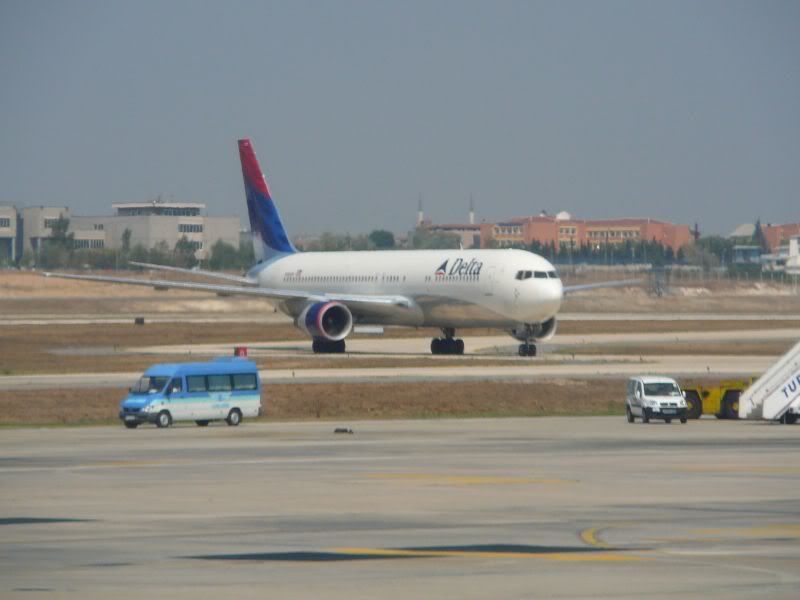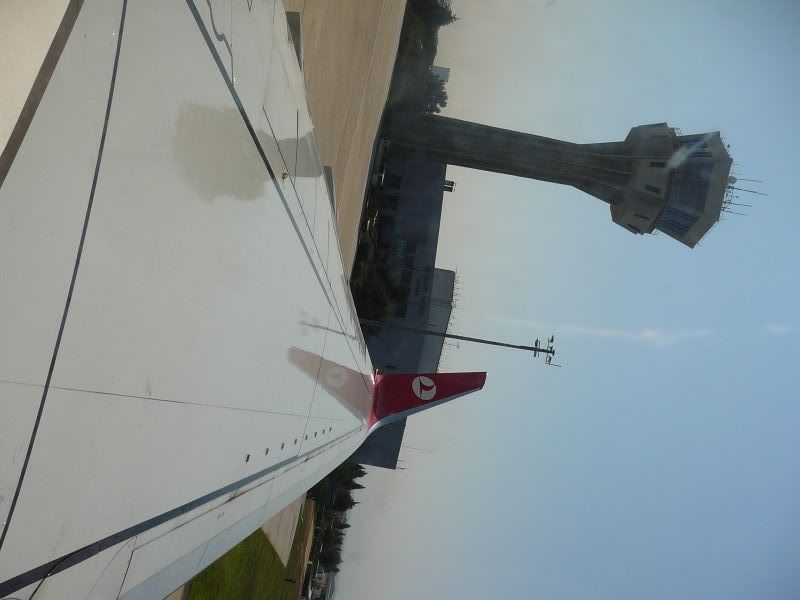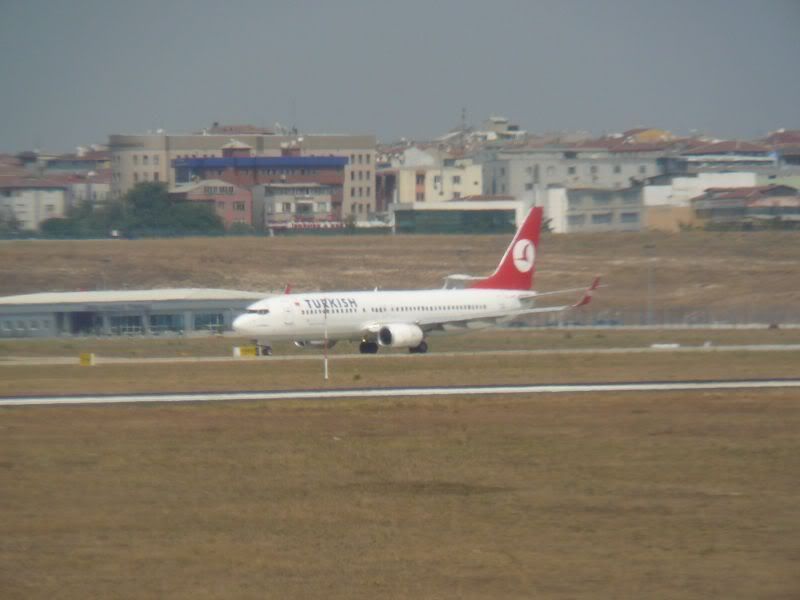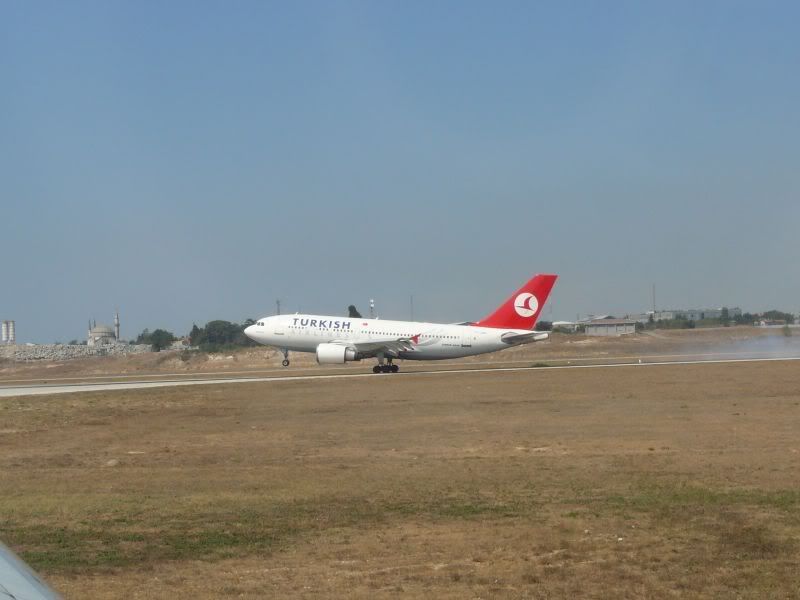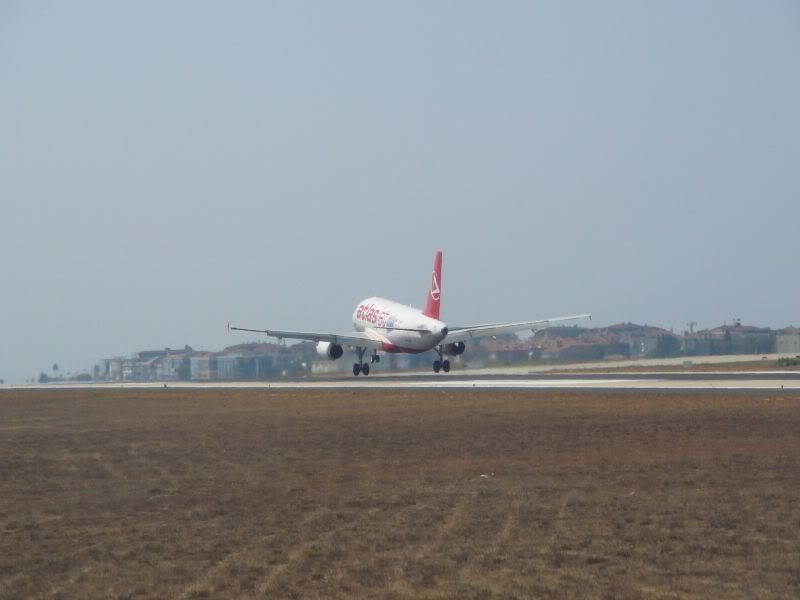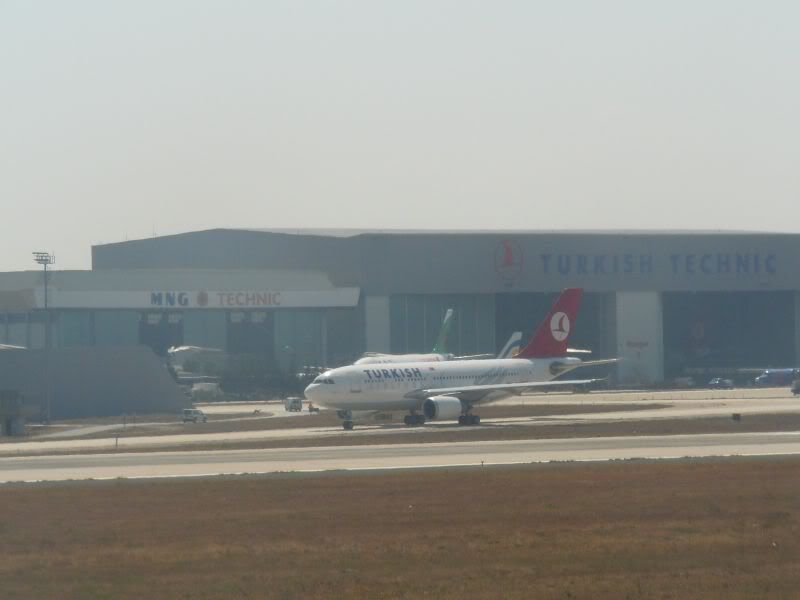 About a minute after we turned into the active, we started our smooth take off roll which can be viewed in the video below…
The climb out was really smooth. About half an hour after take off, the crew started serving lunch. TK serves breakfast only until 10:00 so we had to eat "kofte" which was not bad at all. I was really hungry
The trays have no longer the ugly green color but a nice baby pink and the food actually taste better. However, there were no more toothpicks which was rather upsetting
Here is a snapshot of the food. The choices were pasta or kofte and I opted to drink water and diet Coke.
The rest of the flight was quite uneventful with a lot of traffic passing us by. I managed to take some pictures of them as well as the cabin.. Here they are….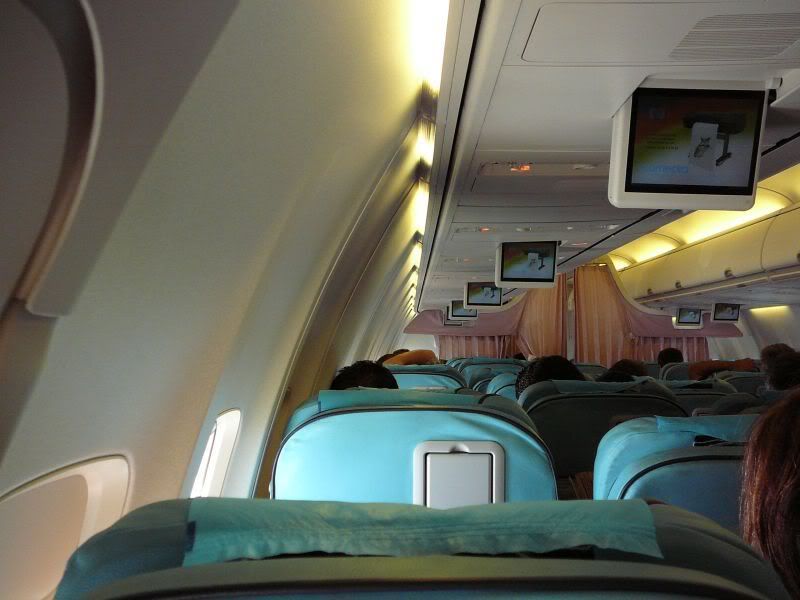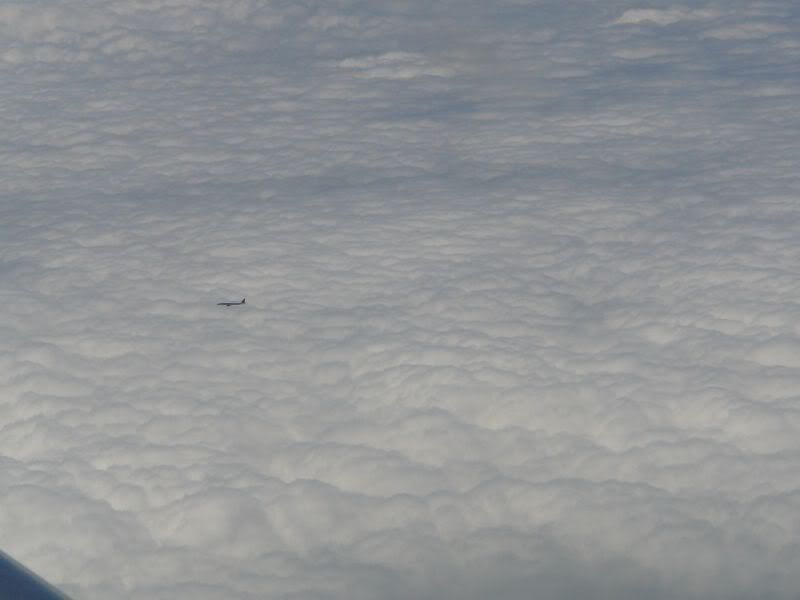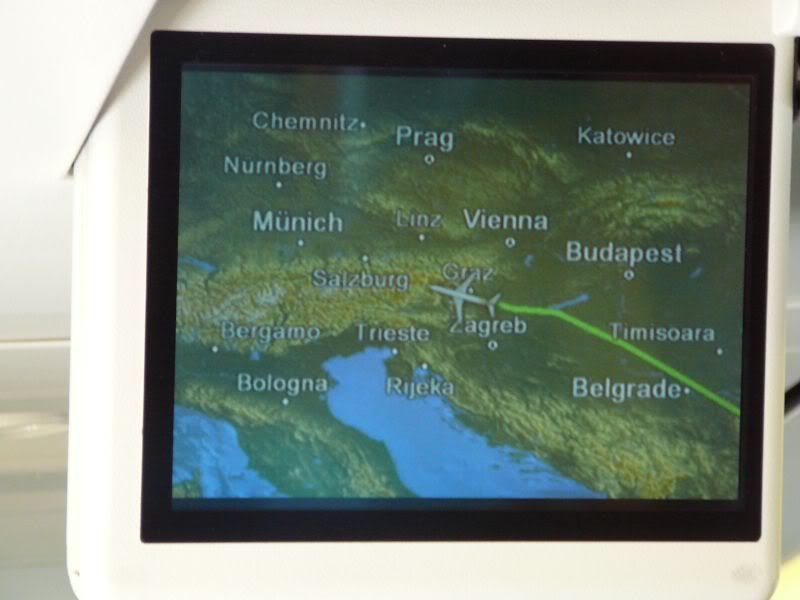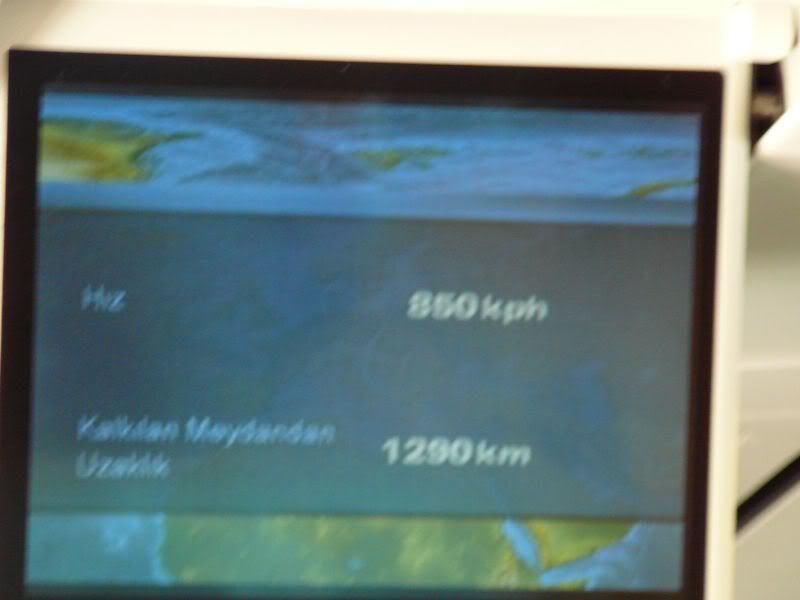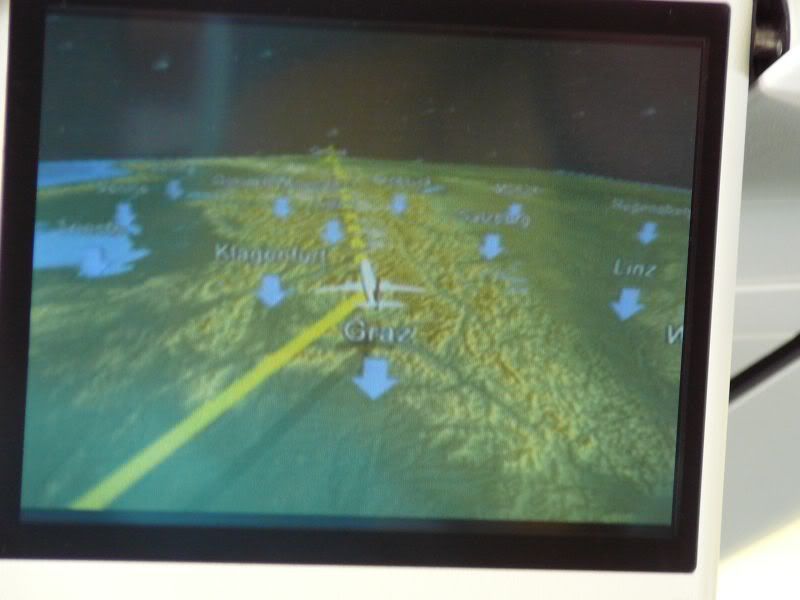 Almost all my flight between IST and GVA previously had followed the route over Greece, Croatia, Adriatic Sea and Italy but this time we flew a northerly route over Bulgaria, Serbia, Croatia, Slovenia, Austria and Germany. The return was also the same so we missed the stunning views of the Dalmatian Coast. The weather got worse as we approached GVA and it was obvious that there was some weather activity going on below us… We spent about 15 very bumpy minutes in the clouds before we could see Lake Geneva about 3 minutes before landing… The actual touchdown was pretty smooth though… Here are a few pictures from descent and landing. You can also find the brief landing video below…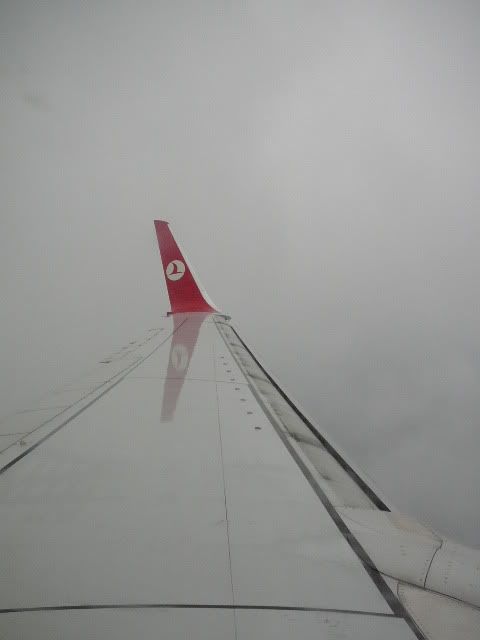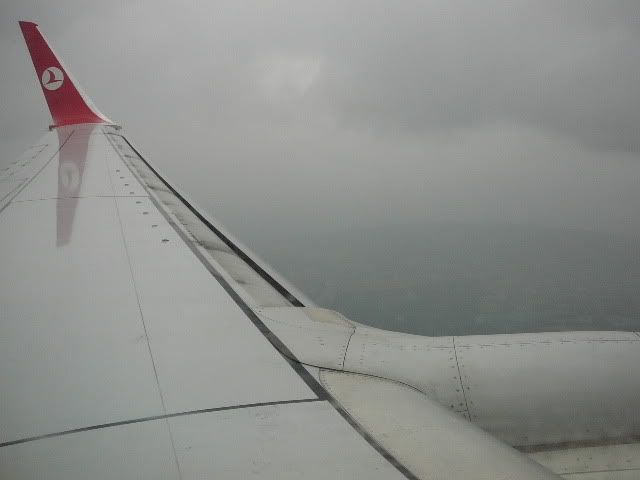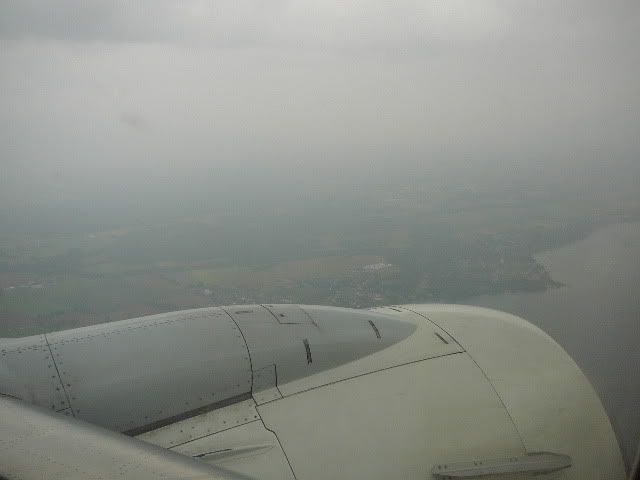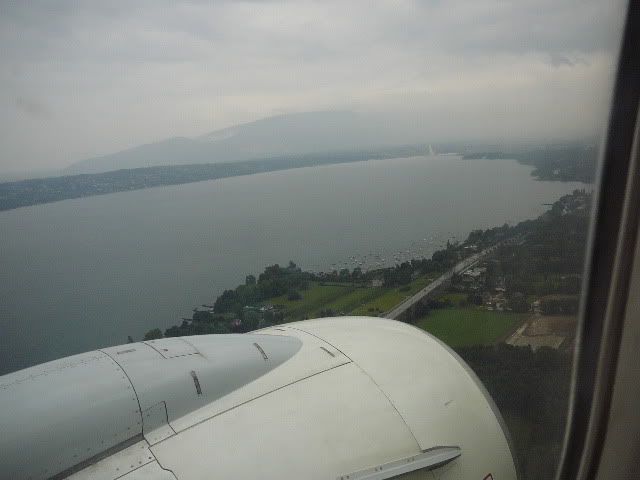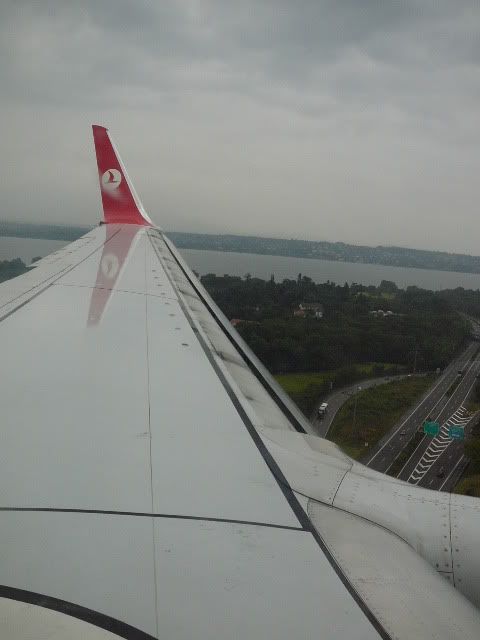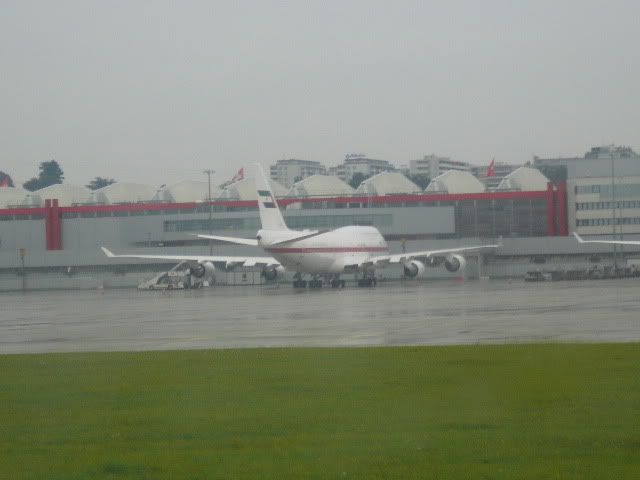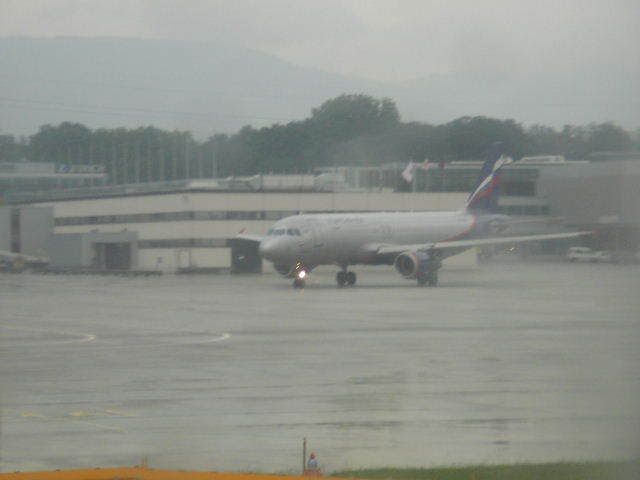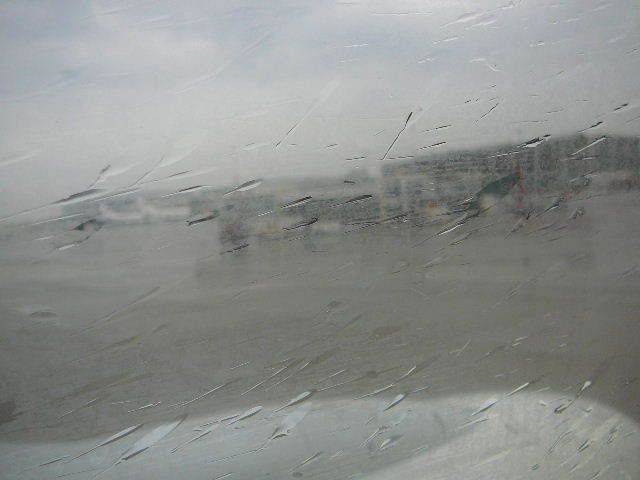 We were running late for our meeting so we rushed to the customs. Passport control was very fast and we were soon on our way to Lausanne in a luxury Mercedes with rain pissing around…..I will post our return trip as soon as I find the time.. I promise….
Comments and questions are welcome as usual… More comments would naturally mean more motivation to write the return quicker
Cheers
TurkishWings