After not flying MH in 2006 after I defected to TG as they had better deals in J Class, plus the opportunity to fly the A345/6, I returned to my favourite airline in 2007 to finally sample the new business class and "NSD" (New Service Delivery) which was only being introduced in 2005 when I last did a RTW with MH. Cutbacks in food service are evident, but still acceptable by my standards. Cabin crew on MH as a testament to the many awards they have won, were fantastic on all sectors. Fellow a.net member Joffie joined me on the this 7 week Round the World journey.
Please enjoy the photos as I will not write much, as I prefer the photos to do the talking.
19th June 2007
MEL-KUL
MH 148
9M-MRC B772
Melbourne Tullamarine Airport.... Malaysia Airlines checkin
Soon after checkin we went down the Malaysia Airlines Golden Club
In here you will find comfortable seating, light snacks, full assortment of beverages for your comsumption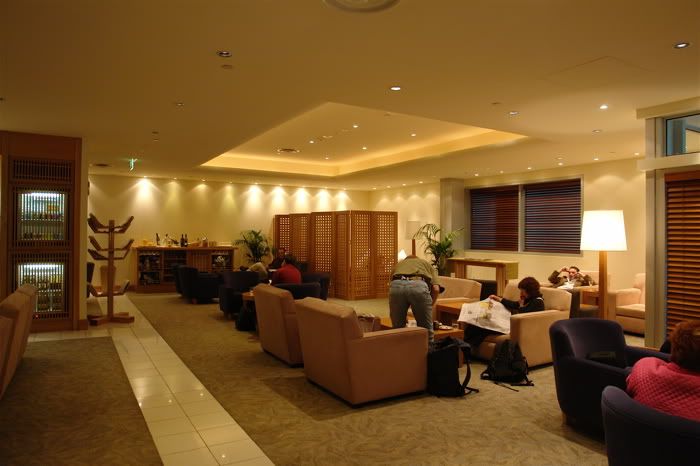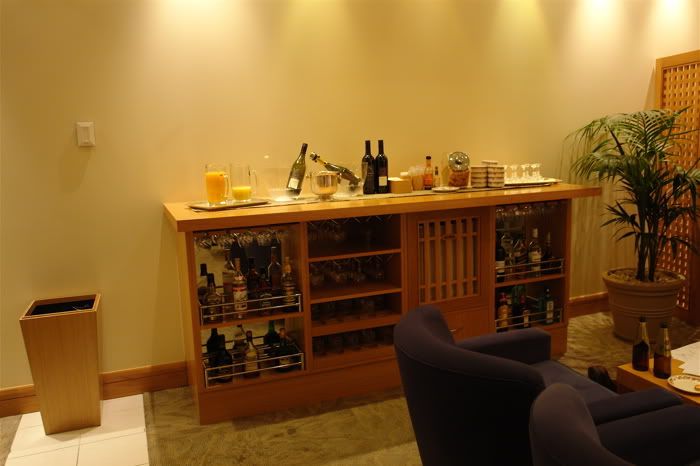 A small snack...
Soon it was time to board, our B 772 9M-MRC was waiting for us at the gate on a rather cold miserable day, Business class passengers boarding last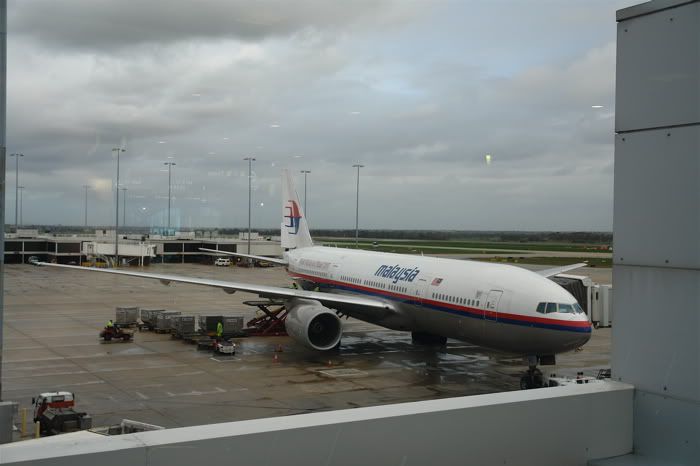 Selemat Datang and welcome on board, out came the welcome drinks, which is 3 types of juice or champagne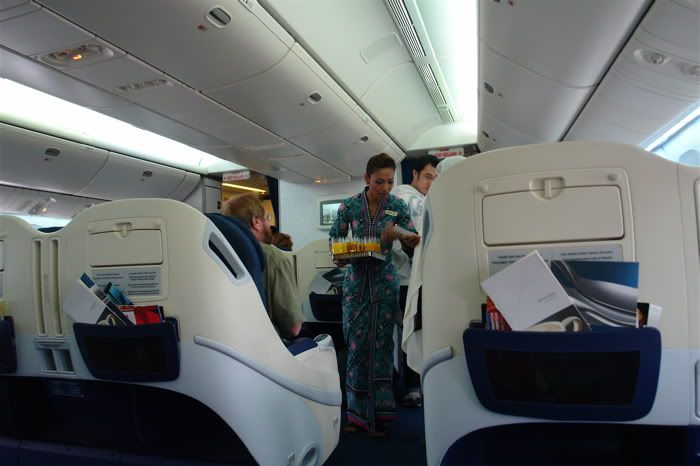 Ready for pushback
Seat belt sign off, ready for the service to begin, shot of the cabin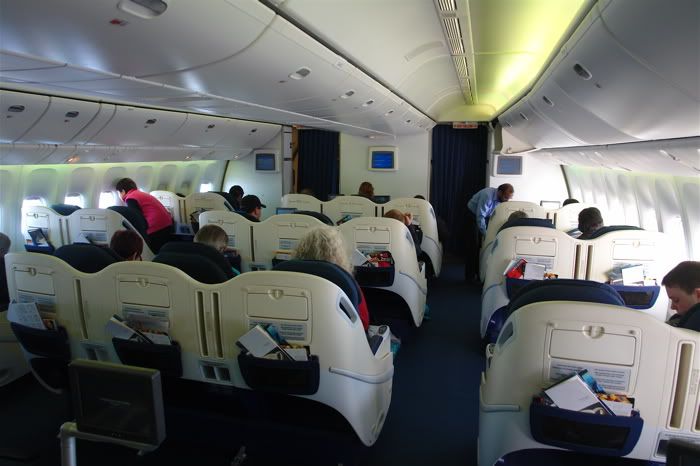 L'Occitane Amenity Kit which we got for every sector we flew
Drinks Menu and Food Menu for our flight, from which you choose your mains and it is brought out to you
Detail of the new Golden Club seats, seat pitch is enormous on the 772, to make up for the lack of first class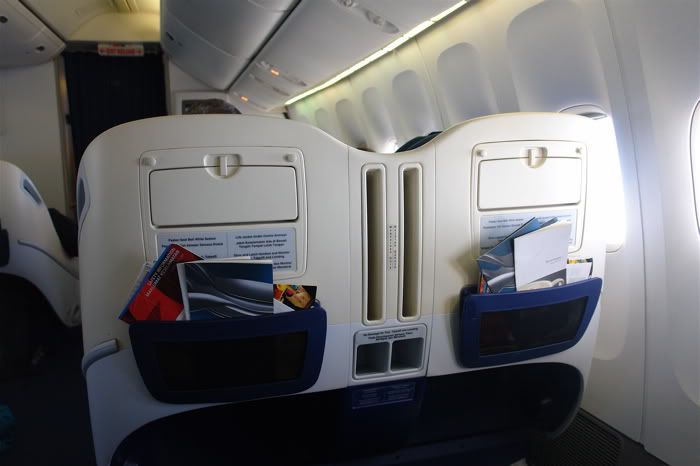 Drinks service begins, wines, beers, juices, cocktails, softdrink, liquers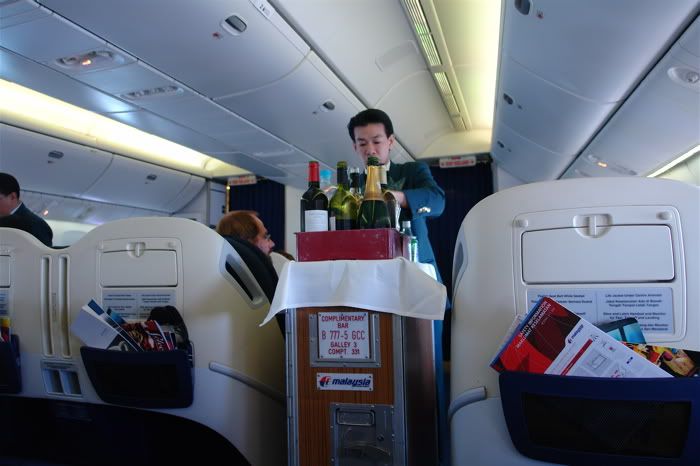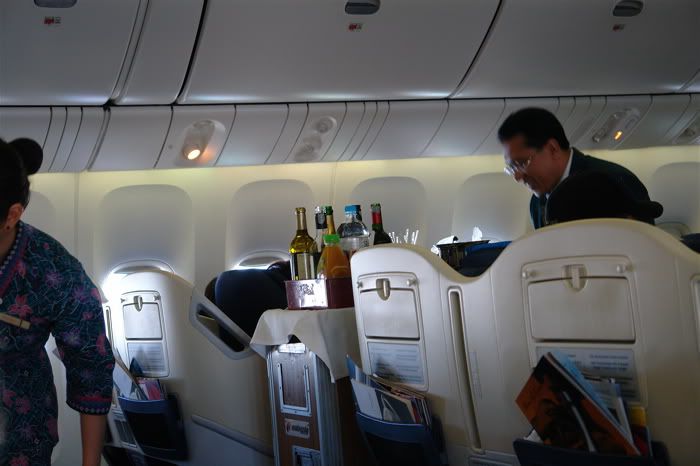 Time for the world famous "Signature Dish" on MH, Satay
and some more..... seconds....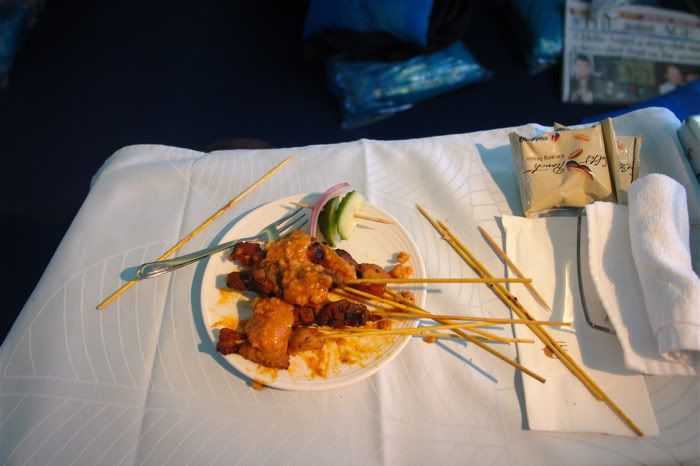 Now time for entree, Salmon and Prawns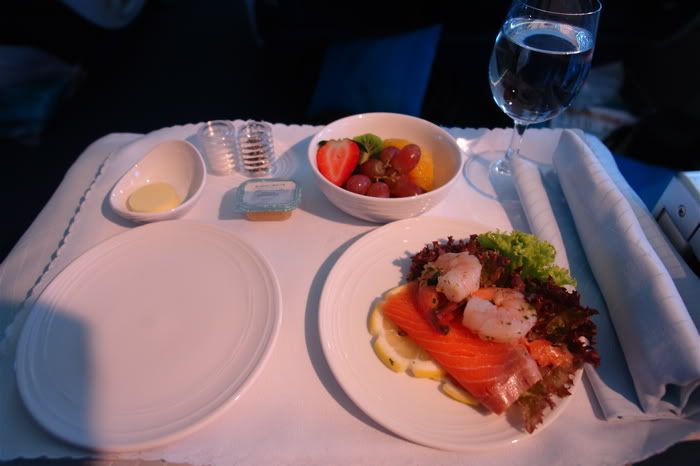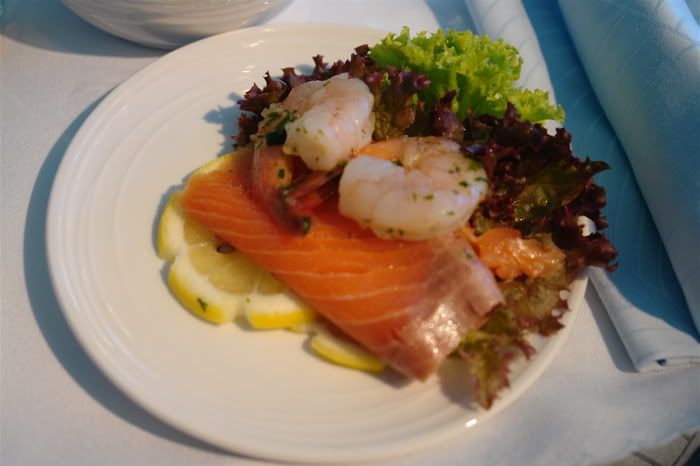 Onto the main, Joffie having the Lamb
I had the Chicken
Dessert was Cheesecake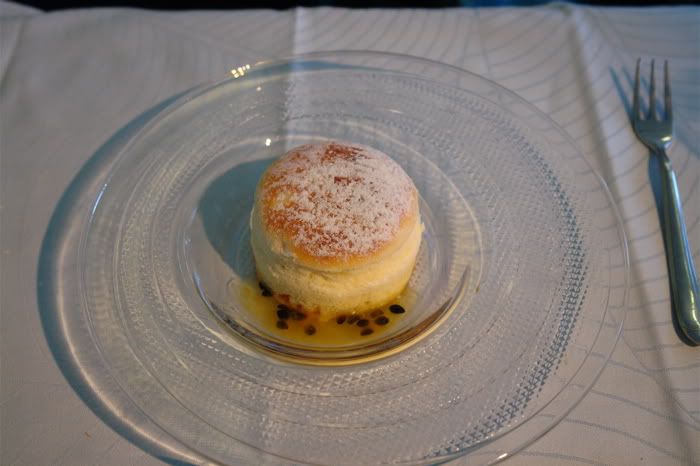 Tea, Coffee.. me..... I'm very dissapointed in the "mugs" they use, looks very cheap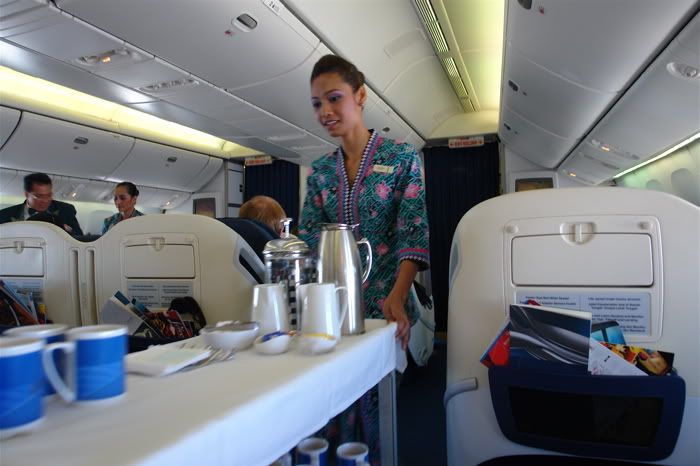 Everybody stuffed after the lunch/dinner service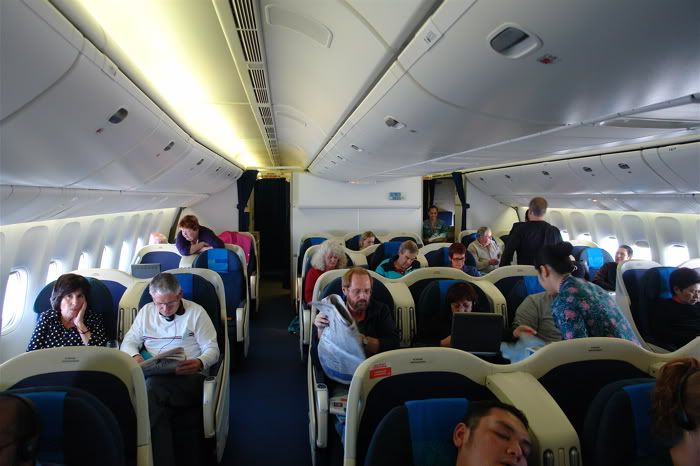 Time to visit the toilet
LED moodlighting on
Into night mode
Some beautiful pics as the sun was setting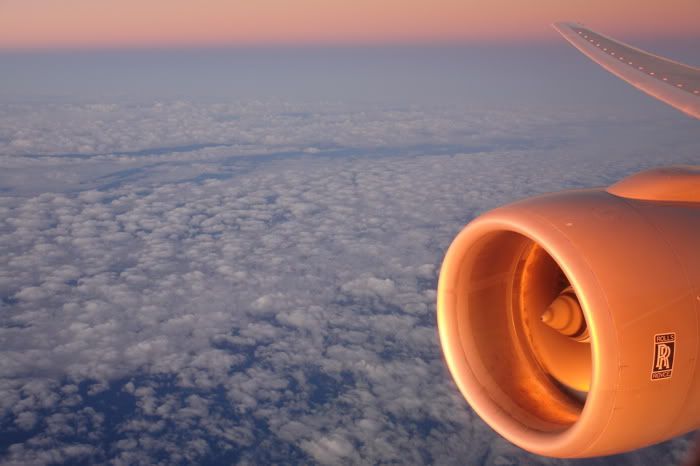 Blurry photo but, how the cabin looks in "night mode"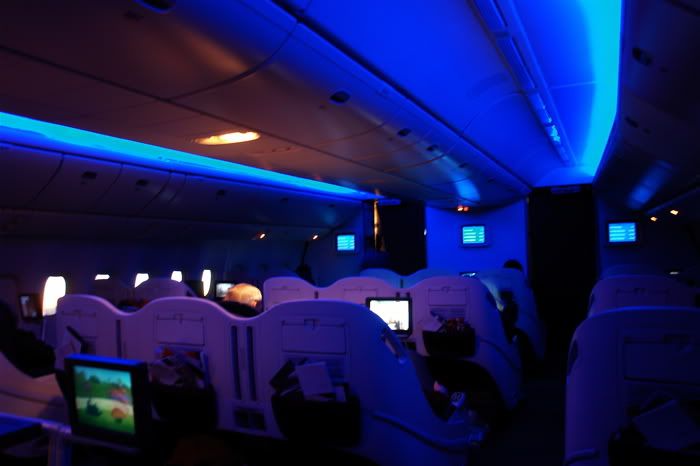 Time to wake up, its now the second meal service before landing into KUL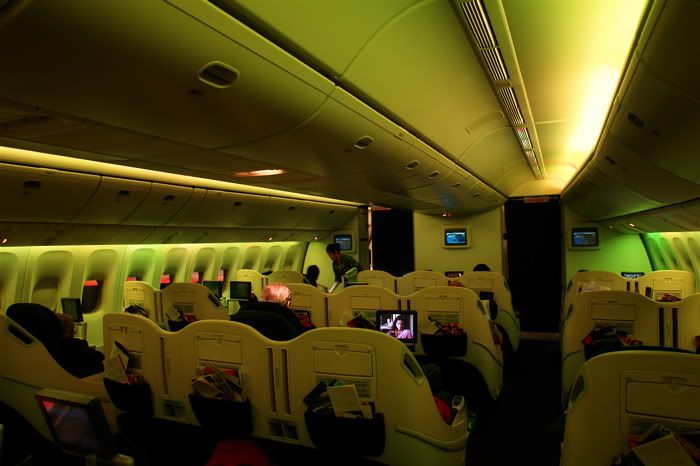 Some pie we got