So here is the third TR of our summer of frying and the second part of the JAL TR (see outbound Y TR in the same forum).
As mentioned previously, although JL operates the flight, it is actually a codeshare with Air France as the French airline does not operate to NGO with their own metal.
We knew even before starting our Japanese excursion that the return would be upfront as this was a goodwill gesture from AF as some strange occurrences happened to our Y reservation which resulted in our assigned inbound seats mysteriously disappearing.
It seems AF's IT department has quite a lot of issues to resolve.
Back to topic, after a taxicab ride from our hotel to the Meitetsu train station and the susbsequent 30-minute ride to Chubu Centrair (sorry Jer, no train TR  
) we were at the First Class counter checking in for our flight :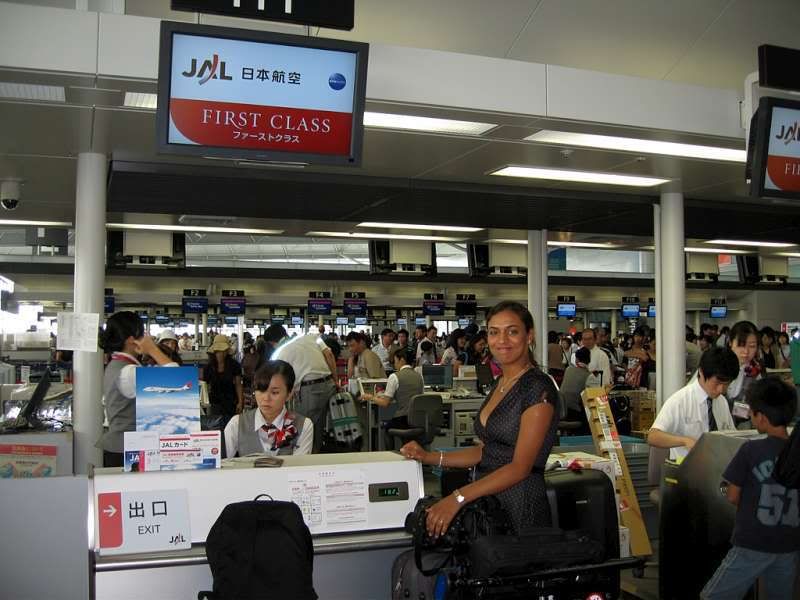 The check-in took a little while as we were on separate PNR's on the connecting flights.
We were given BP's with seats 7A and 7C as well as two invites to the Sakurhaa lounge.
After a lengthy wait at the security check/immigration/customs we made our way towards aforementioned Sakura lounge.
This turned out to be a little disappointment as there was very little food (crackers and rice cakes only) and a limited choice of beverages (soft drink dispenser and green tea, few alcoholic drinks).
The lounge's sole interest resides in the fact that it provides nice clean windows from which one can easily shoot the activity on the apron:
After a while we got bored so we decided to check out our gate and aircraft.
Our return airplane was JA708J which is seen here immaculate under the blistering summer sun: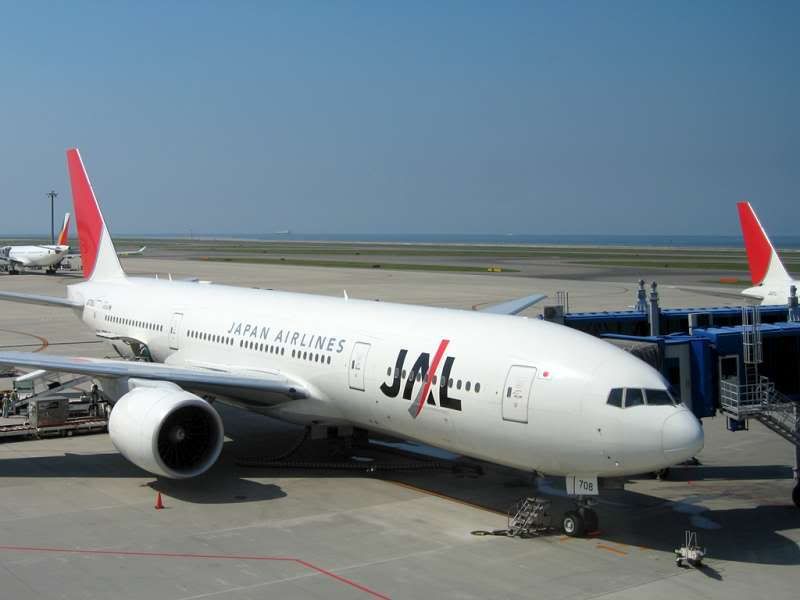 Our flight information displayed:
Boarding was on time with families, "Seasons" business class and elite FF'ers were given priority.
We were therefore the first into the C cabin which gave us plenty of time to stow our cabin baggage in the huge overhead bins and get settled to our surroundings :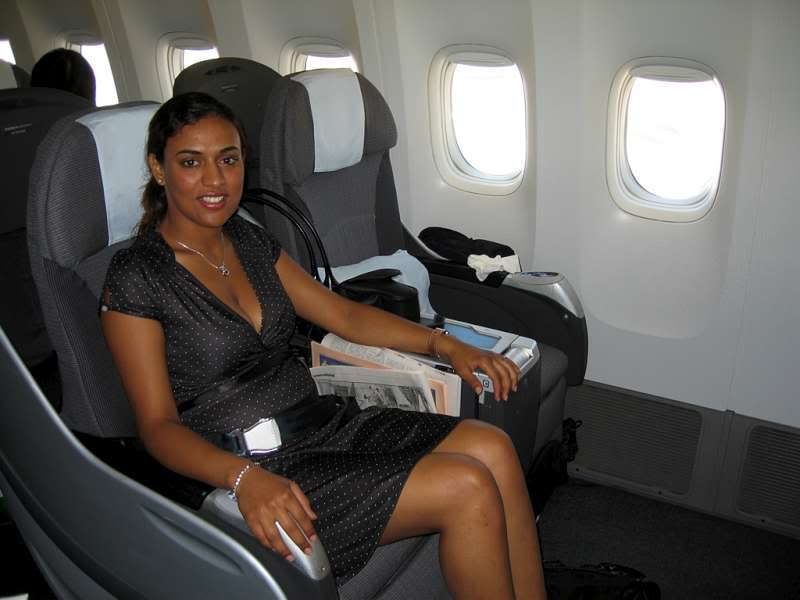 Boarding was relatively long as we had passengers on connecting flights who were running a bit late.
We pushed back 10 minutes late with the ground crew dwarfed by the huge GE90 engines: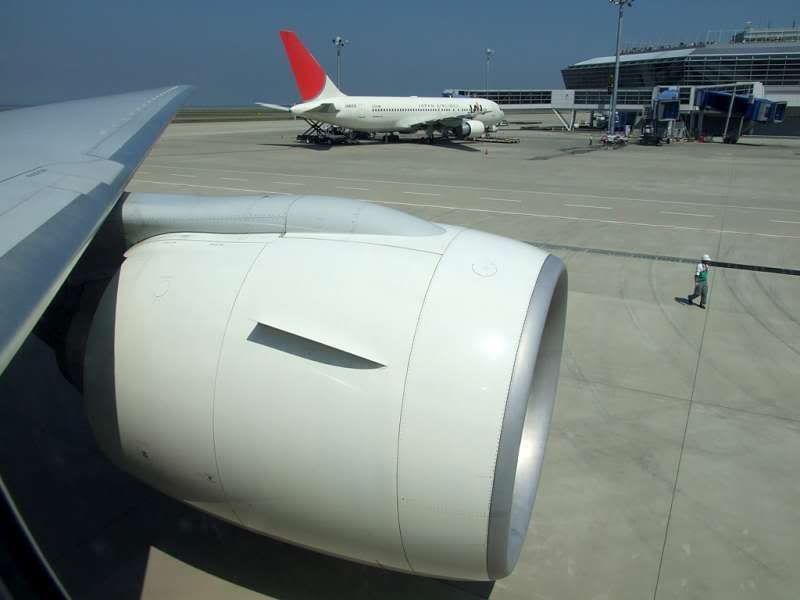 The safety demonstration video was shown during taxi, this was in the form of a video played over the aircraft's TV screens.
Taxi to the active runway was short (around 5 minutes) but we had to hold for a little while. As on the outbound flight, we had the pleasure of seeing the activity in front of the aircraft as JAL's 777's are equipped with videos camerhaas: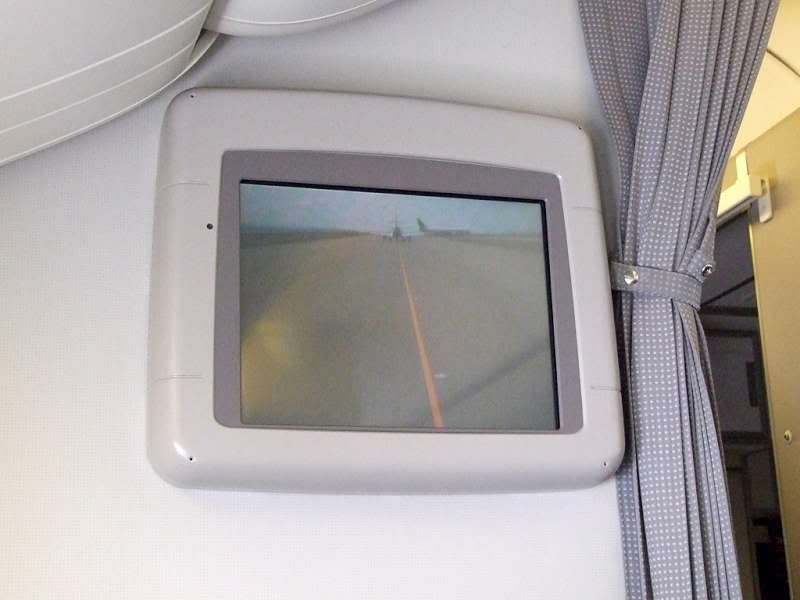 We were lining up and airborne under very hot conditions (38° C) and bright sunny weather: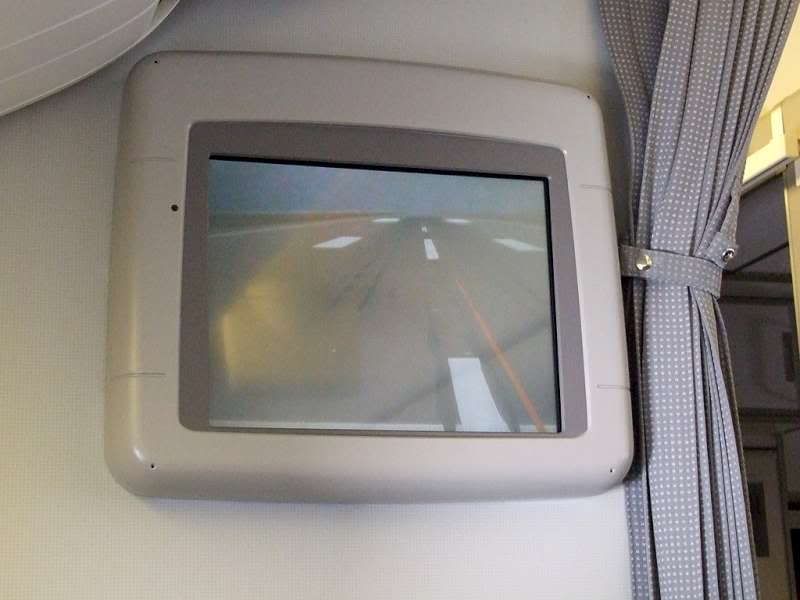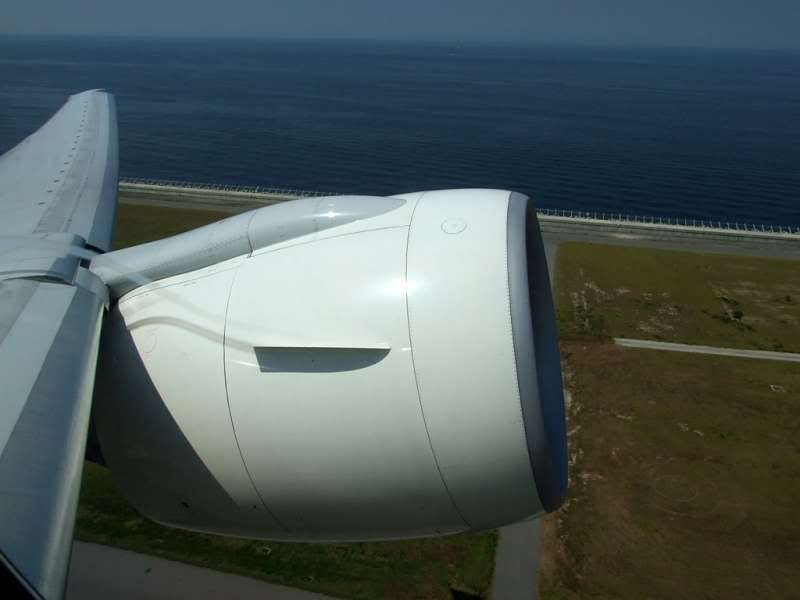 We had a nice view of Chubu airport shortly after takeoff: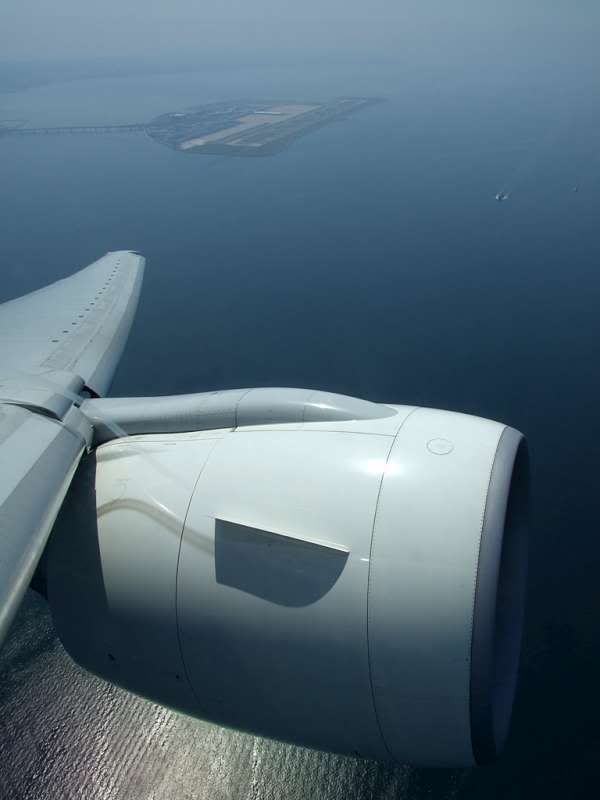 We then did a 360° turn which enabled us to see a TG 772 departing from the same runway: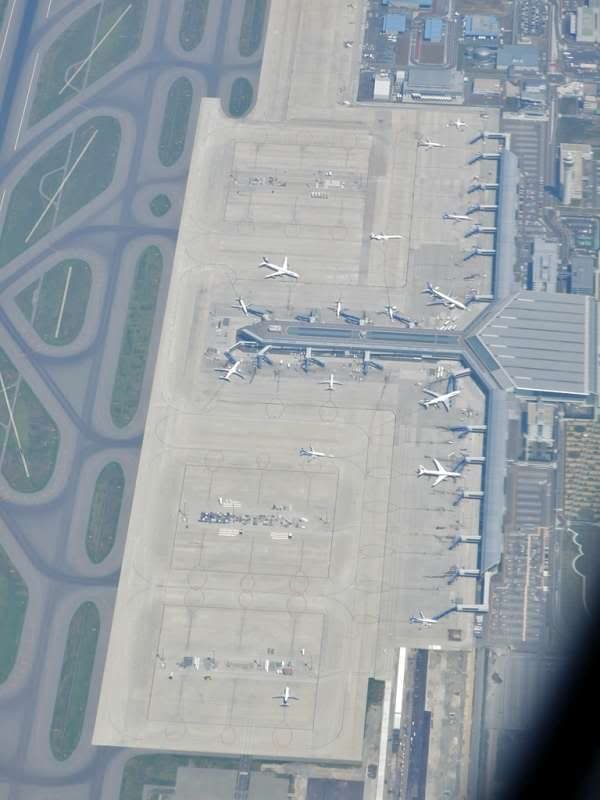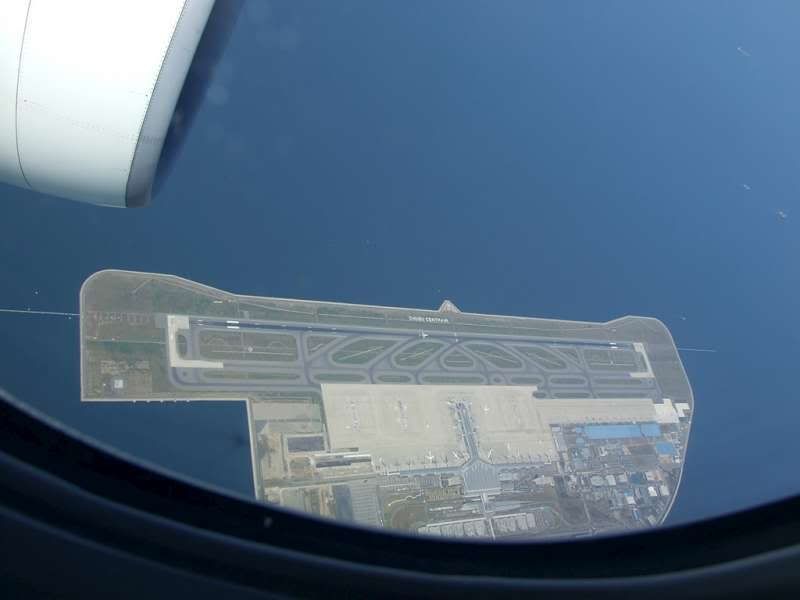 We settled onto level flight fairly soon and I started documenting our flight:
The seat: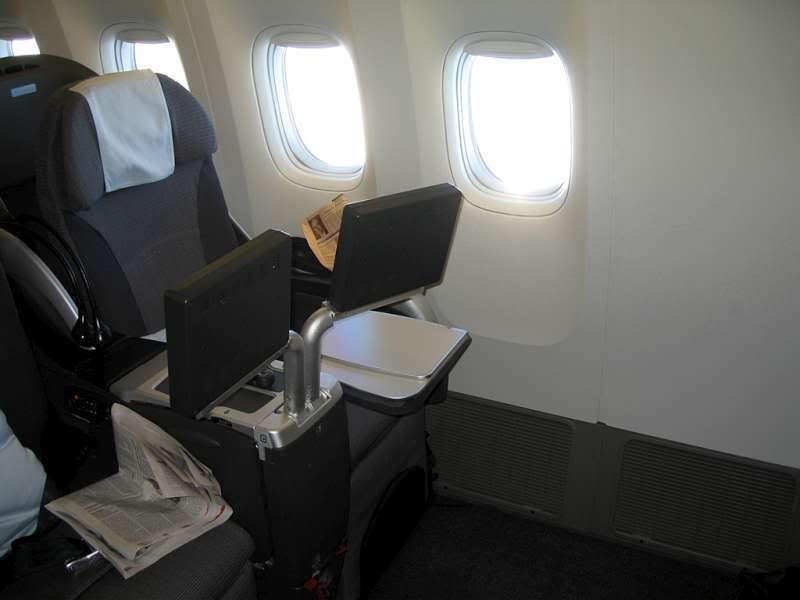 Seat controls: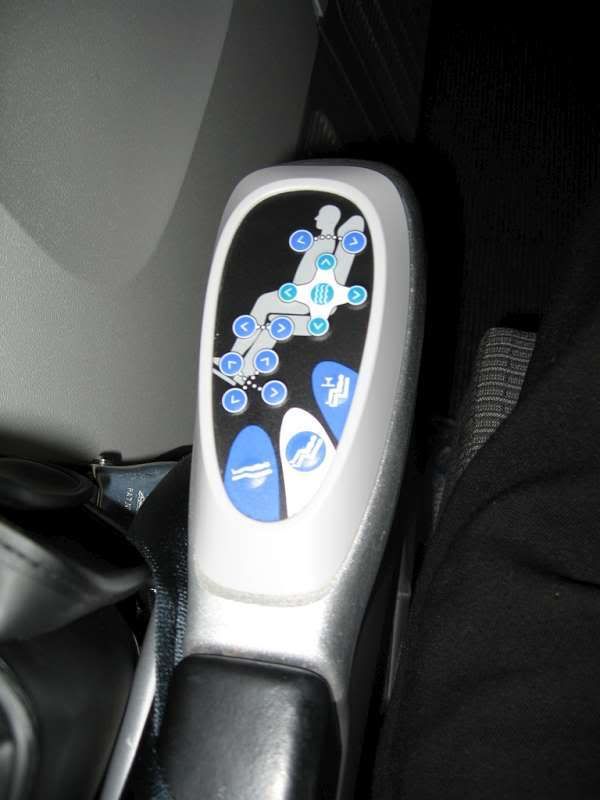 IFE controls: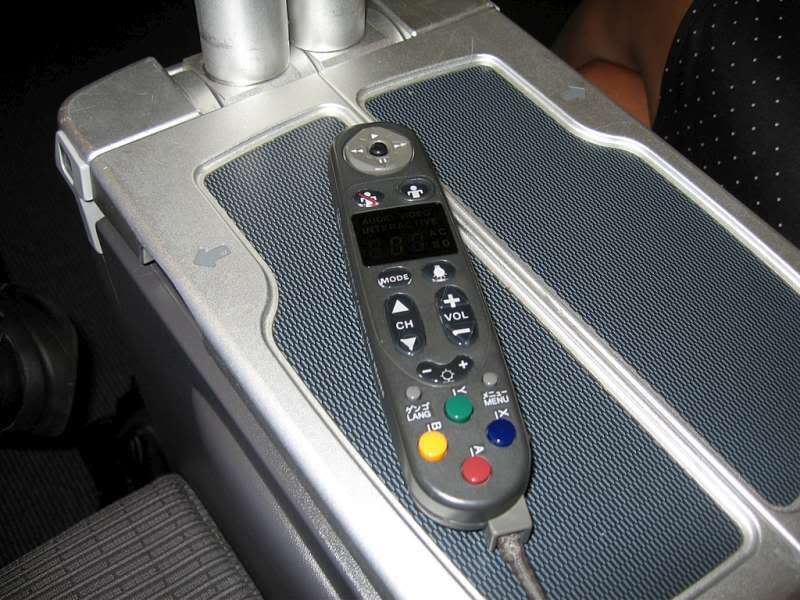 Enjoying life: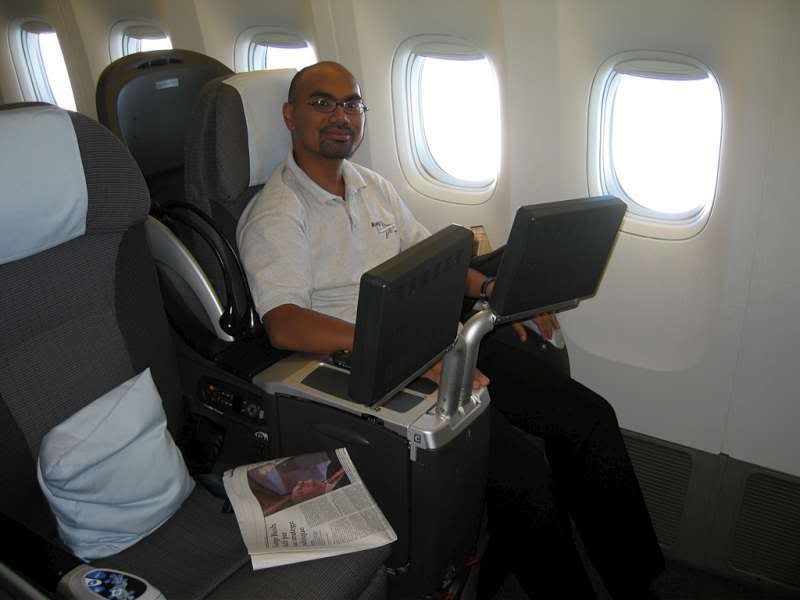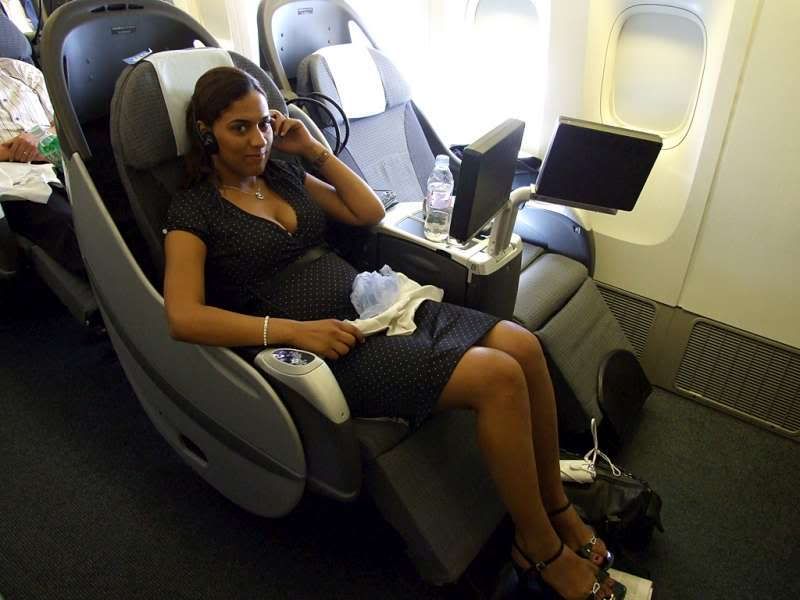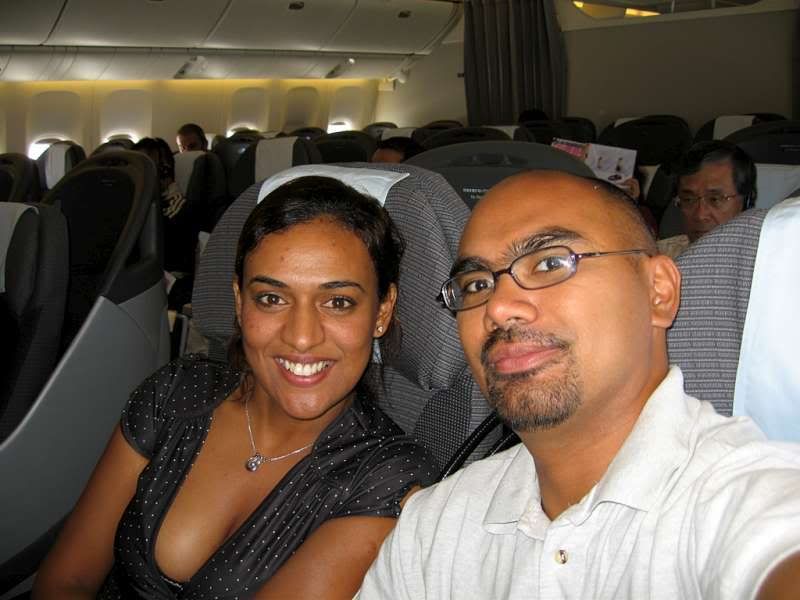 Lunch orders were taken as soon as we reached our initial cruising altitude at FL330.
The menu on that day: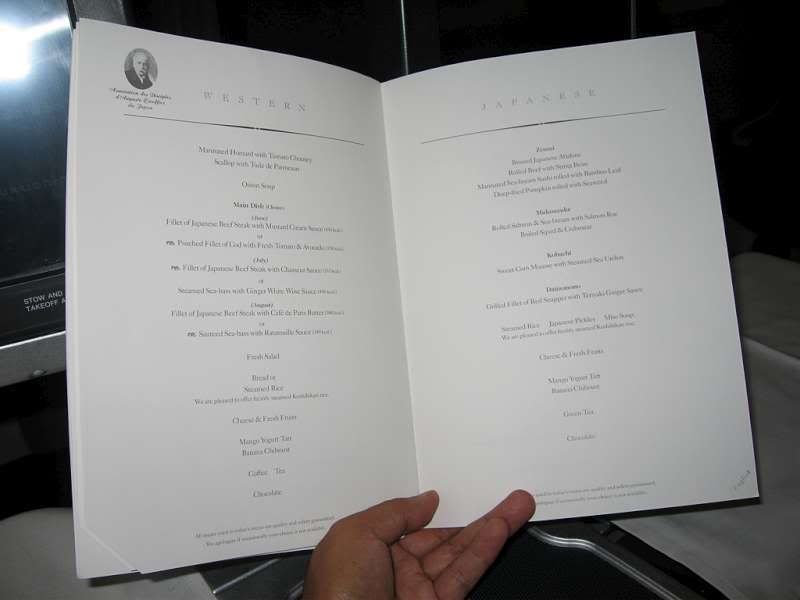 It started with an aperitif (choice of alcoholic and non-alcoholic beverages) with a hot appetizer, nuts and crackers. Being French, I ordered Piper Heidsieck champagne: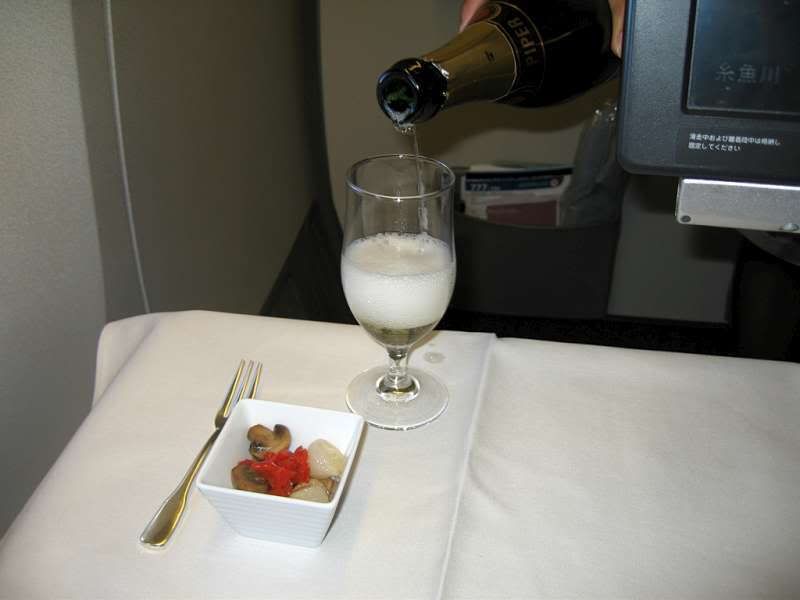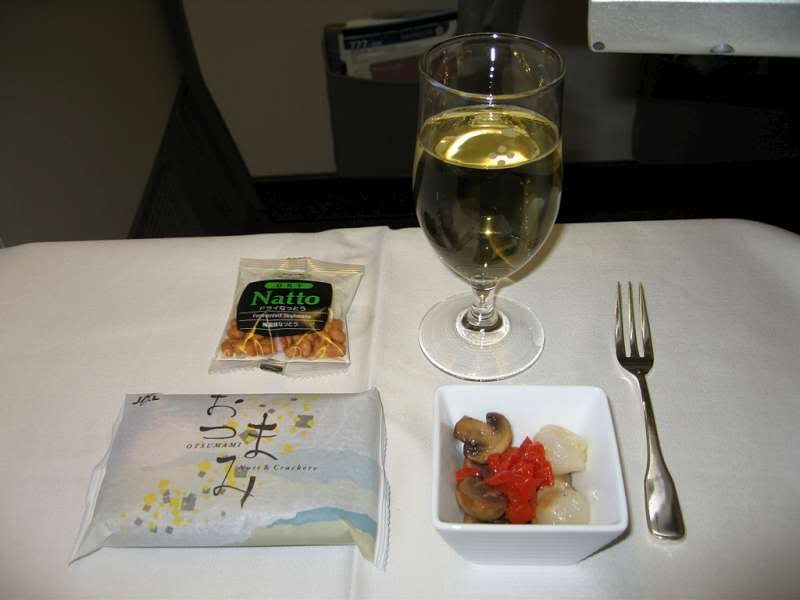 We were entertained by a short clip detailing the do's/don'ts onboard the aircraft.
Some comical excerpts: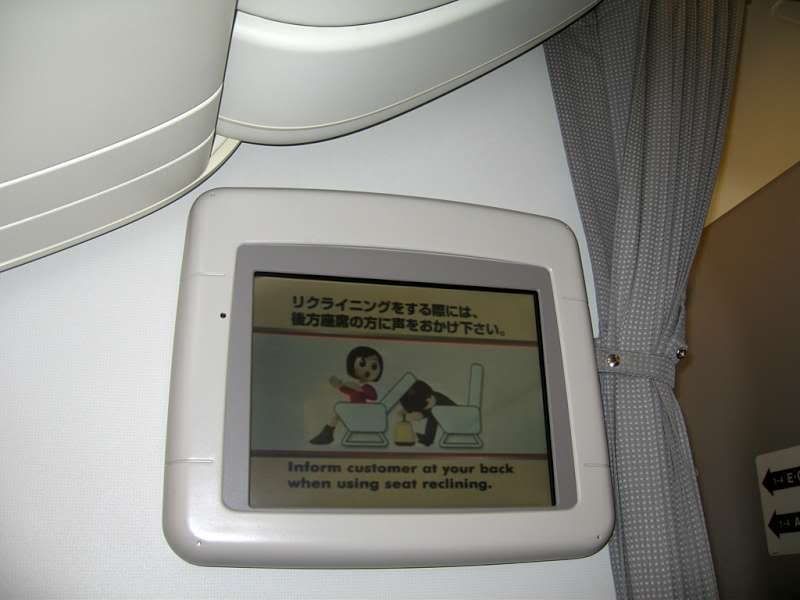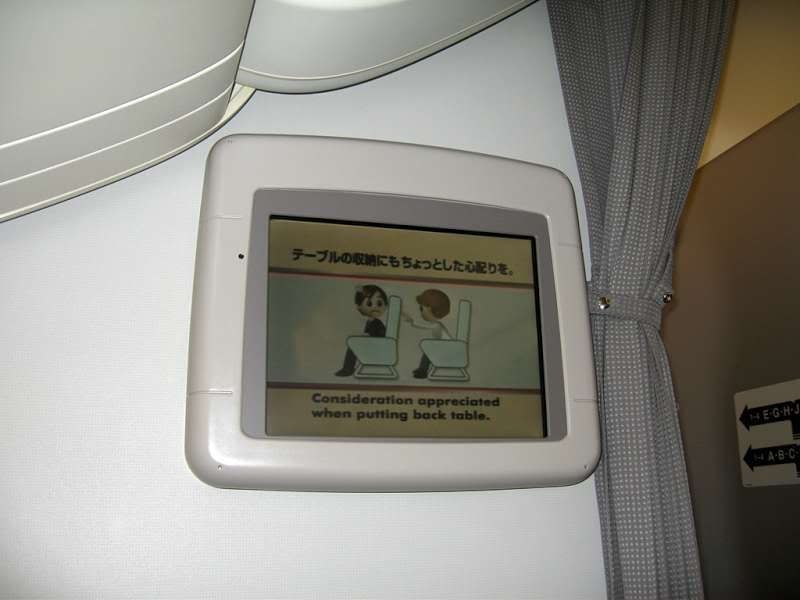 The main course was served after a second round of appetizers/drinks.
I had chosen the Western meal (starter, see menu pic):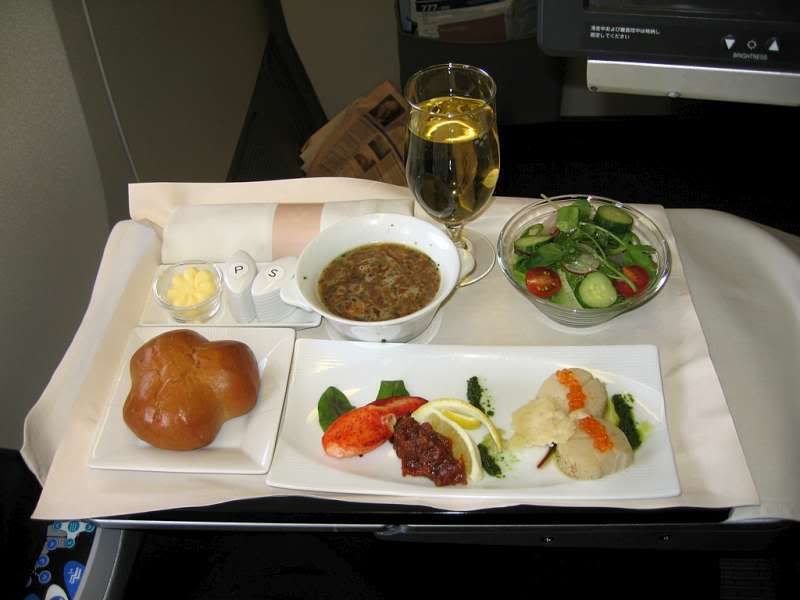 Here is the special-order Muslim meal (starter):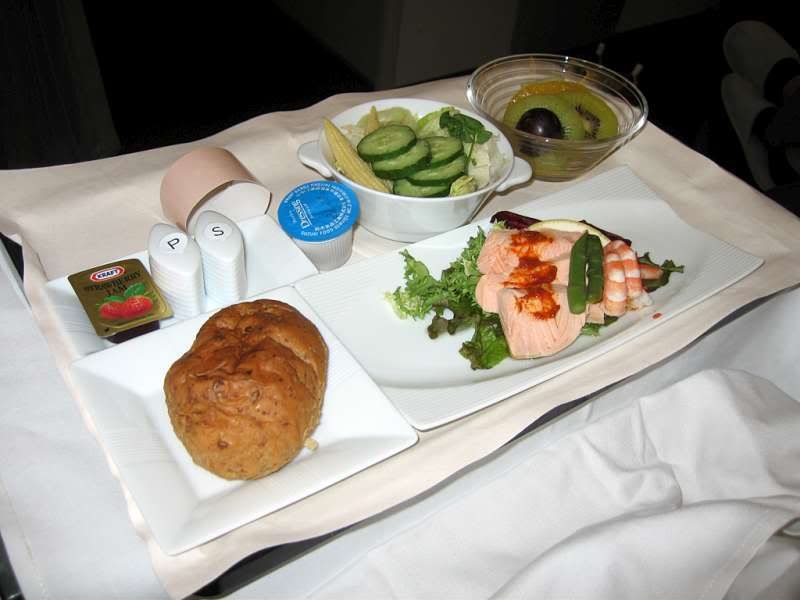 Red and white wines (French, Japanese and Chilean) were offered during the meal as well as a choice of fruit juices, sodas and Japanese sake.
Here is the Western main course (Kobe beef with butter sauce):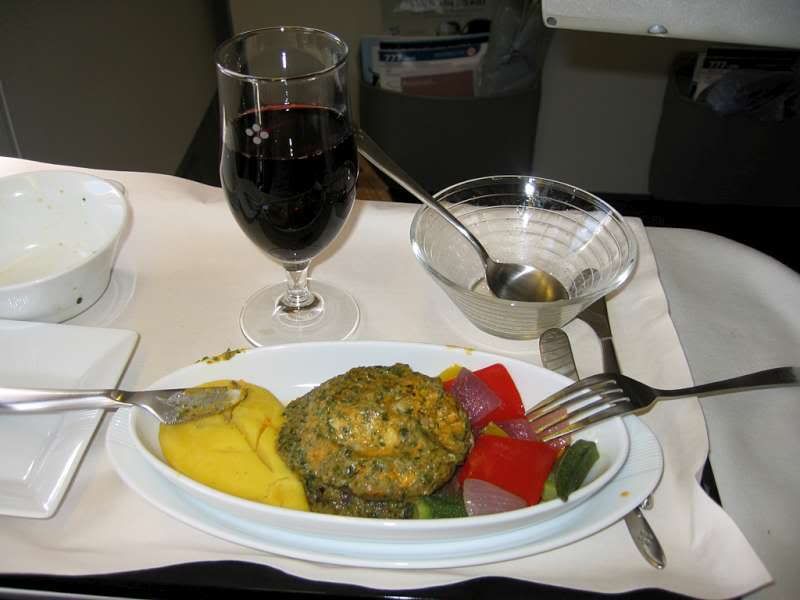 Cheese and dessert were next, followed by a choice of tea, coffee or green tea. I only took the dessert though: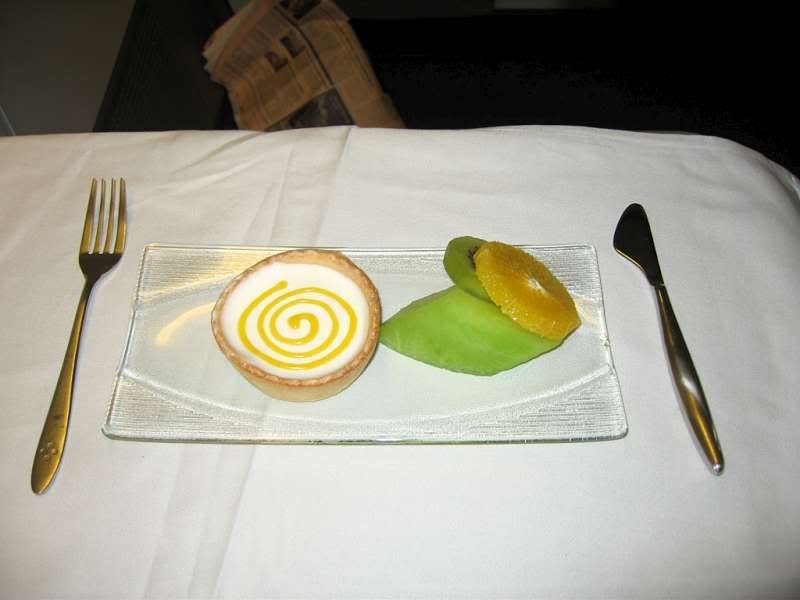 A choice of chocolates and liquors were served after the dishes were cleared: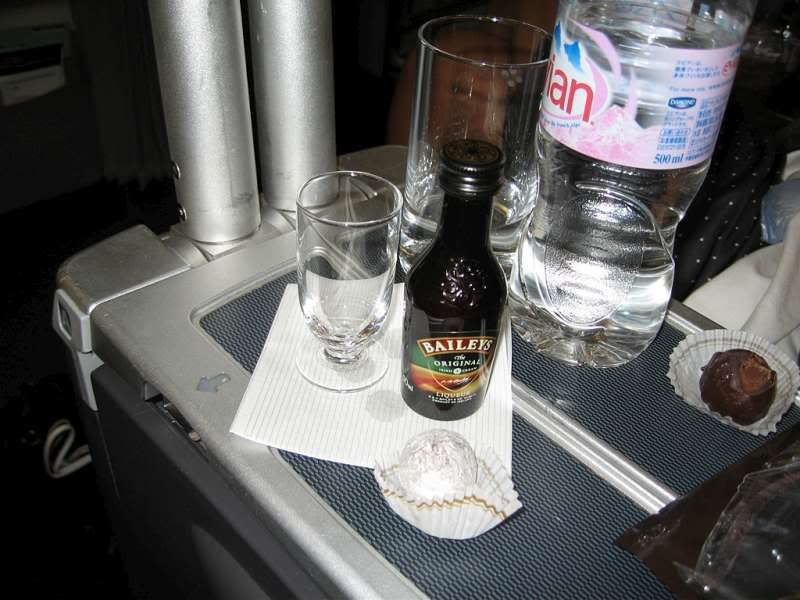 After lunch the duty free cart appeared with products at Japanese (read:open-jaw ) prices. I chose to document the cabin: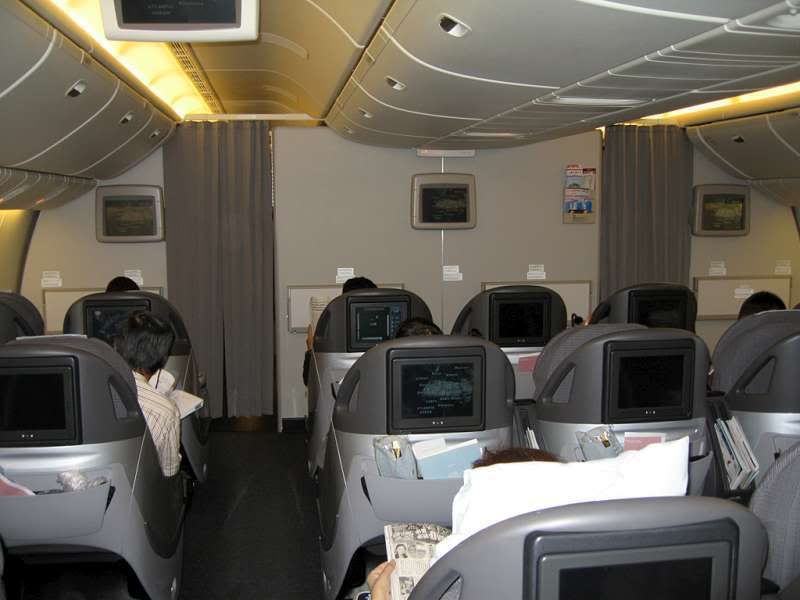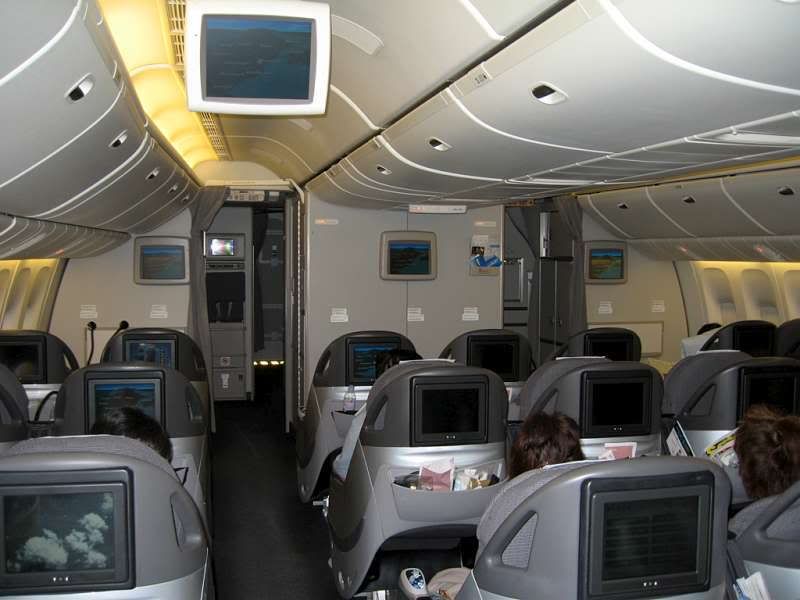 The first disappointment then started: JAL does not give out amenity kits in C but pass through the aisles with a tray containing the various toiletry items (toothbrushes, earplugs, face masks, etc…). They do however give out pyjamas and slippers which were very comfortable (I am actually wearing them now 
)
Then another disappointment awaited us. The headsets handed out were the same as in Y with no noise-reduction or large headphones. This seems strange as most intercontinental airlines have active noise-reduction headsets in C.
A bar with snacks and refreshments was set up in near the galley: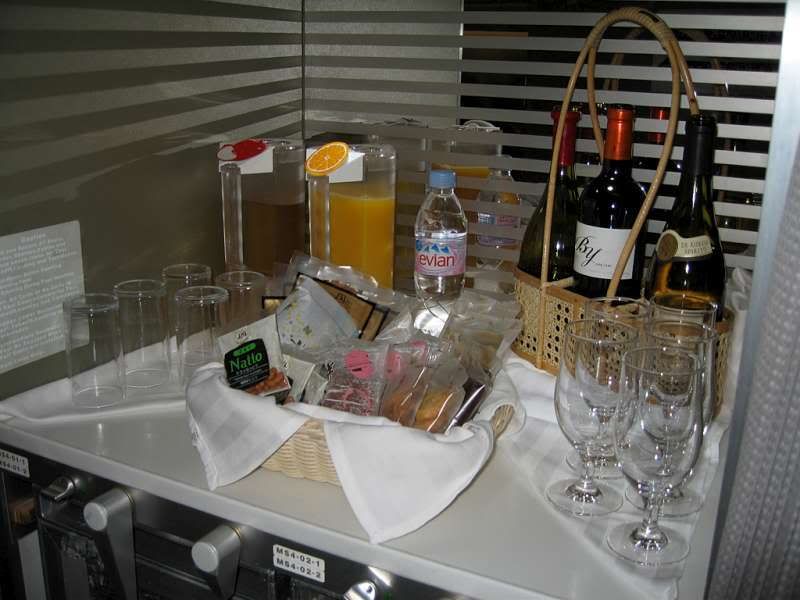 The cabin lights were then switched off: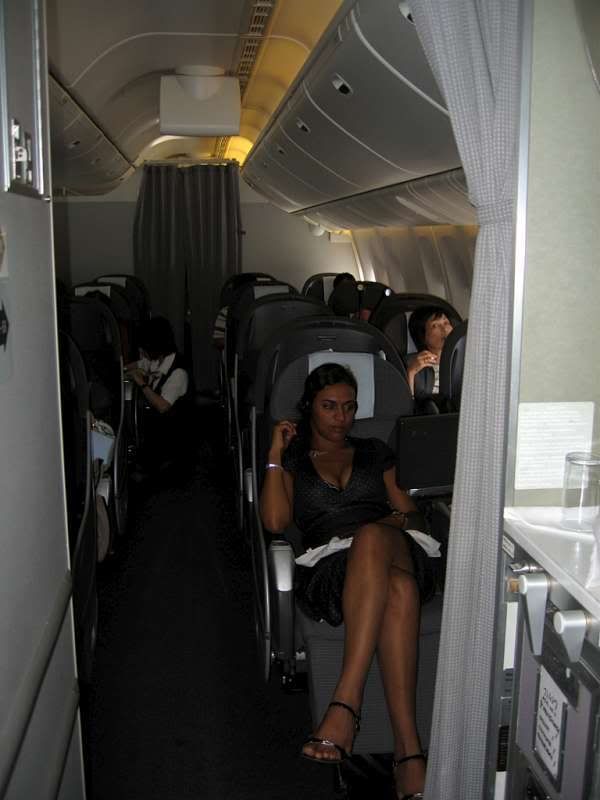 Our situation before I dozed off: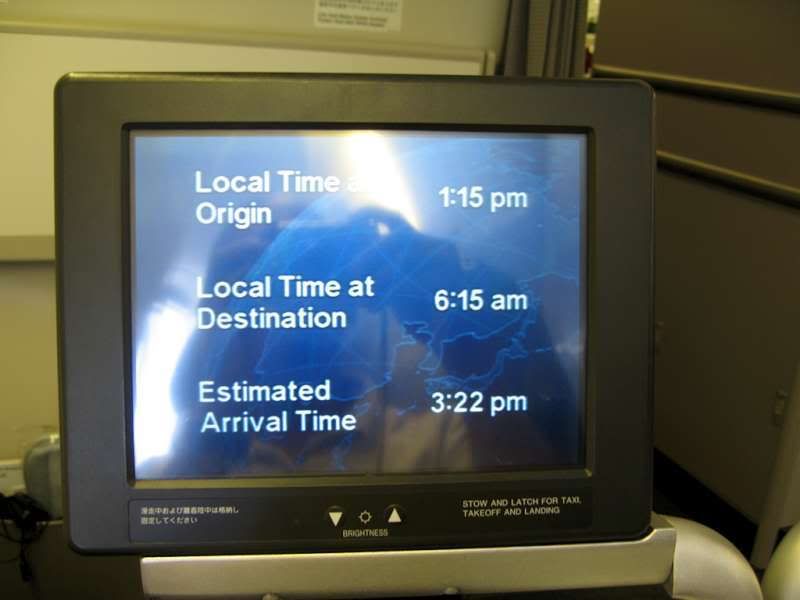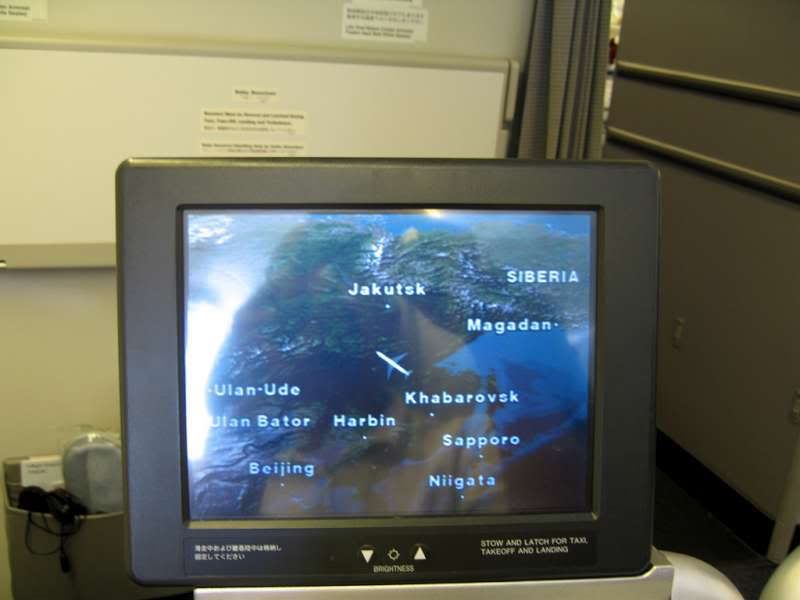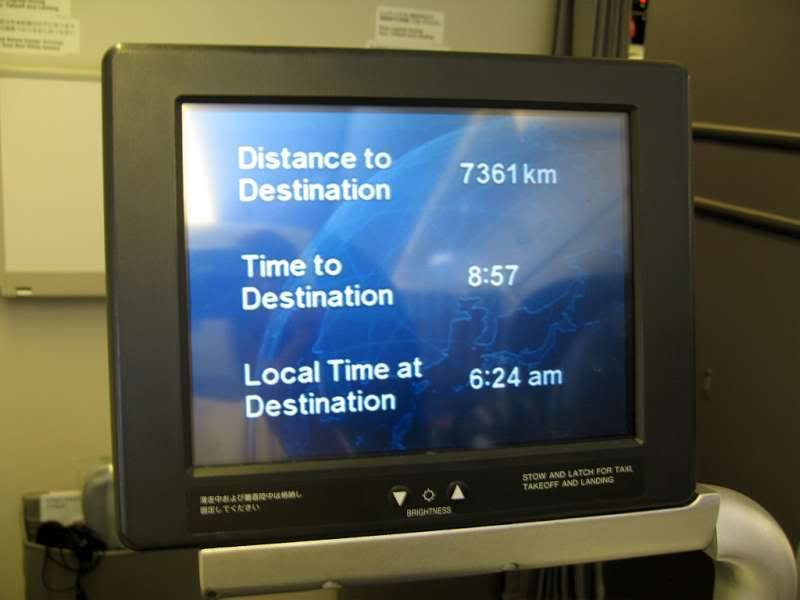 Time to put the Shell seat in the 180° flat bed position: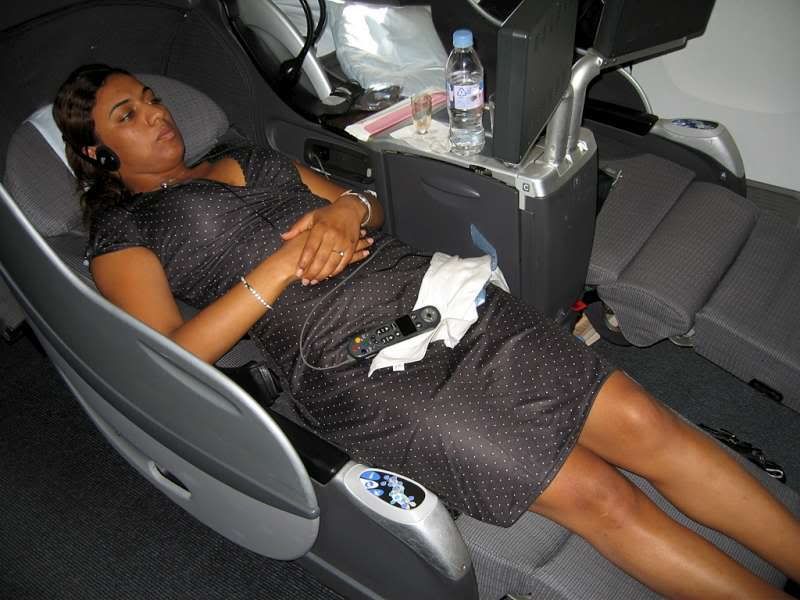 ZZZZZZZZZZZZ: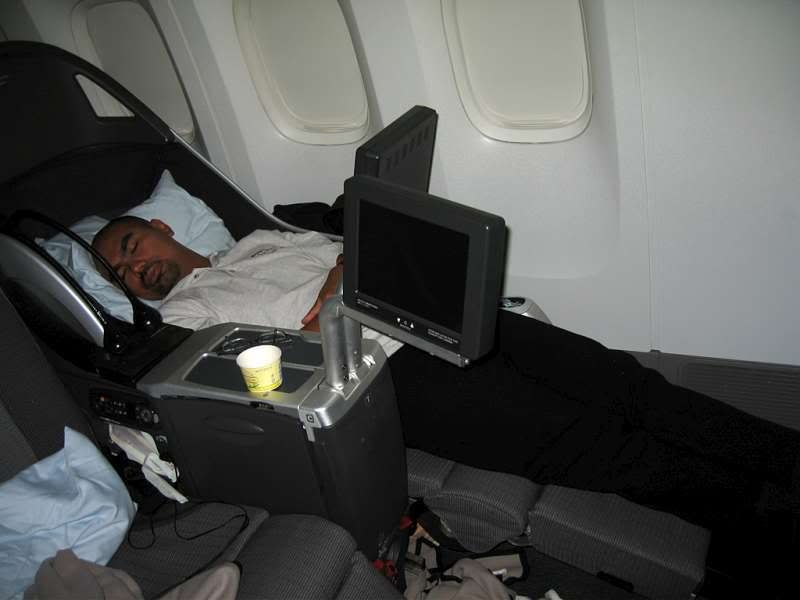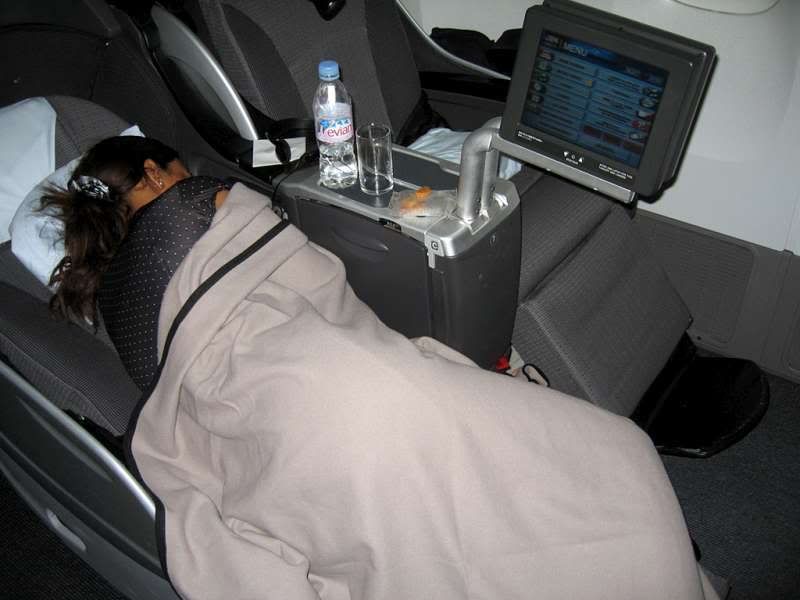 My sleeping experience did not last long however as the pillow was too small and too soft whereas the seats were too hard and the cloth uncomfortable.
The seat pitch and recline was excellent but the width was ridiculous. The F cabin of NW and CO on transcontinental domestic US flights is actually larger.
I therefore decided to watch Shrek 3 on the MAGIC-III AVOD IFE.
As I was feeling a bit peckish I browsed the on-demand menu: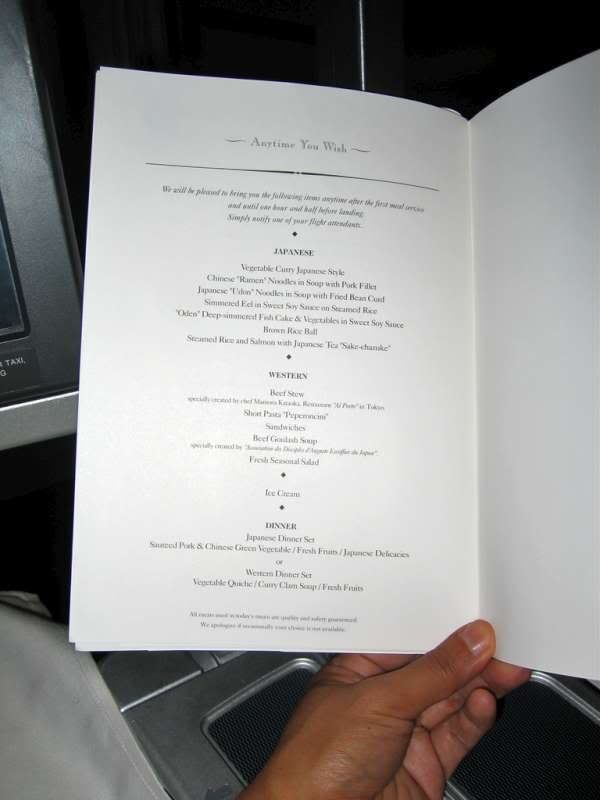 I then ordered the beef stew with a sandwich and a a glass of apple juice: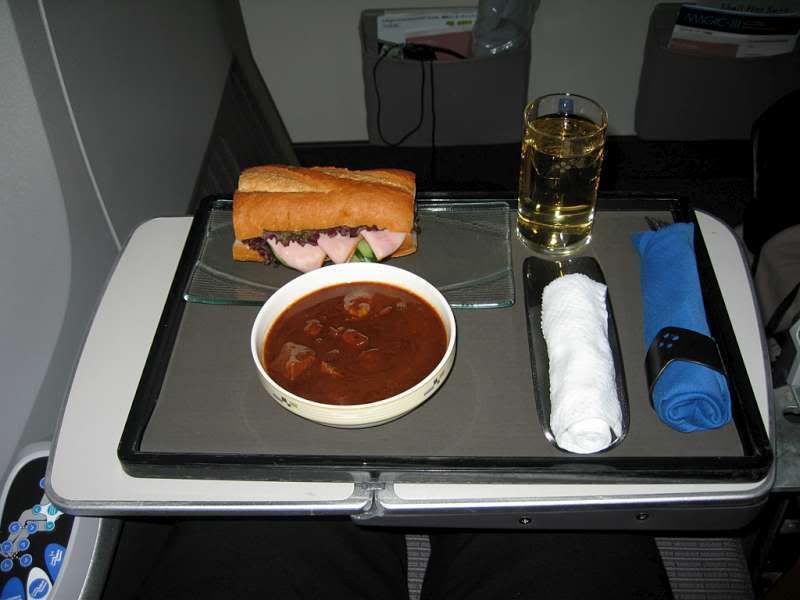 The situation at that time: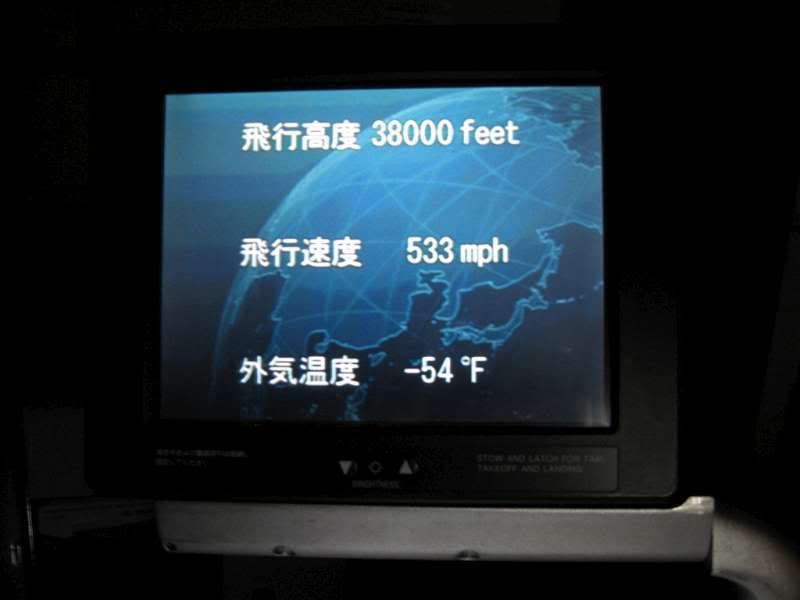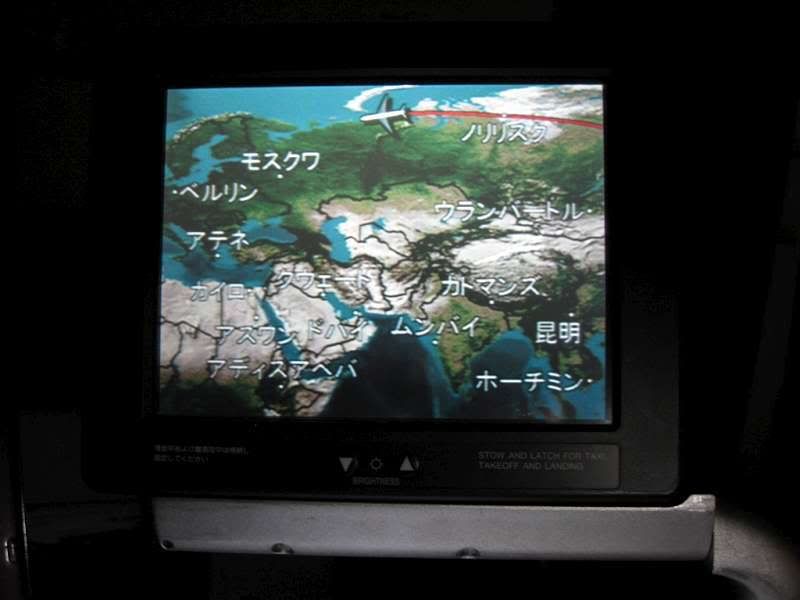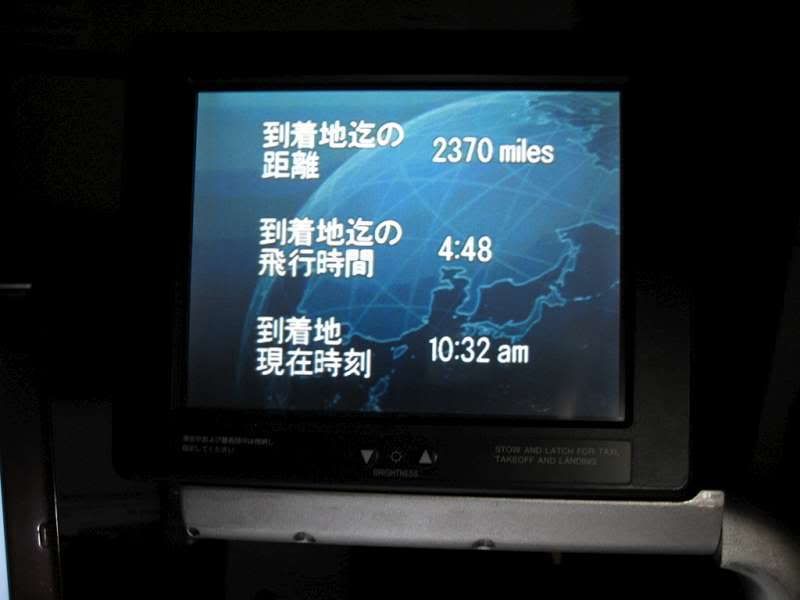 I slept a little more until we both woke up roughly two hours before landing: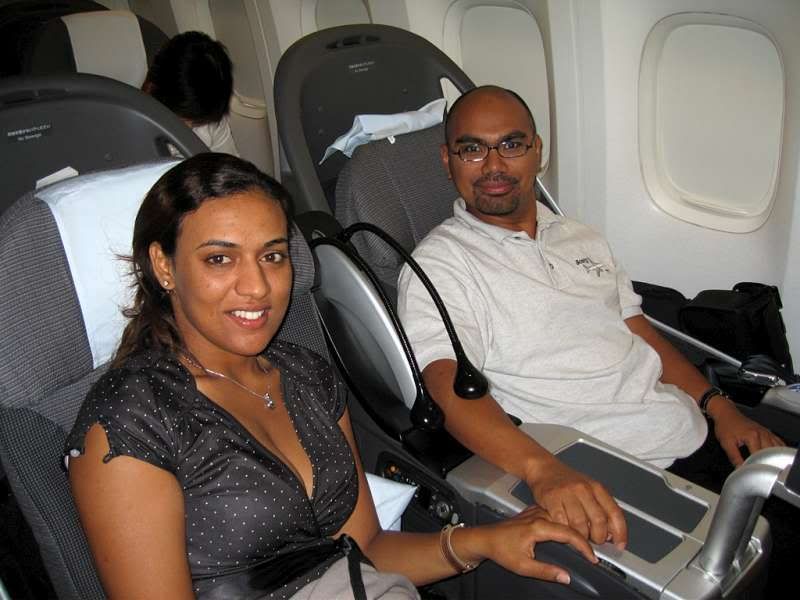 We were flying rather high as we had burned off most of the fuel: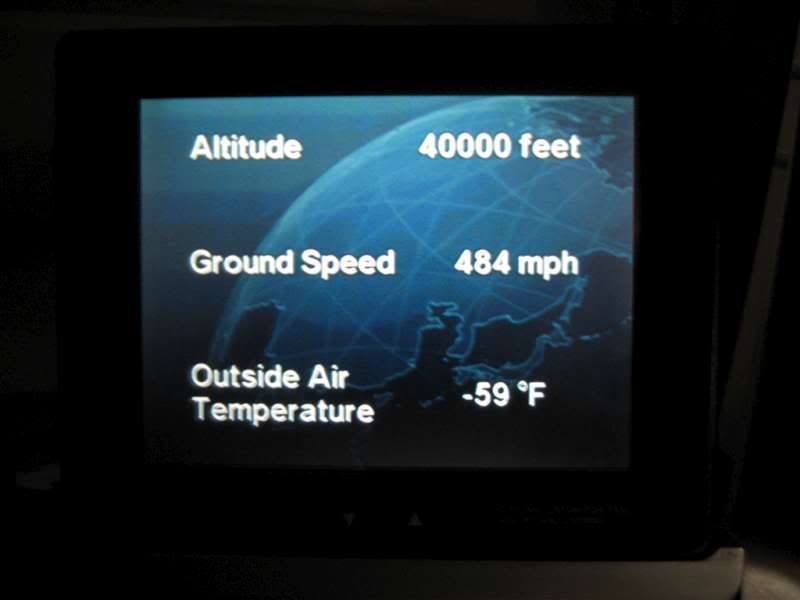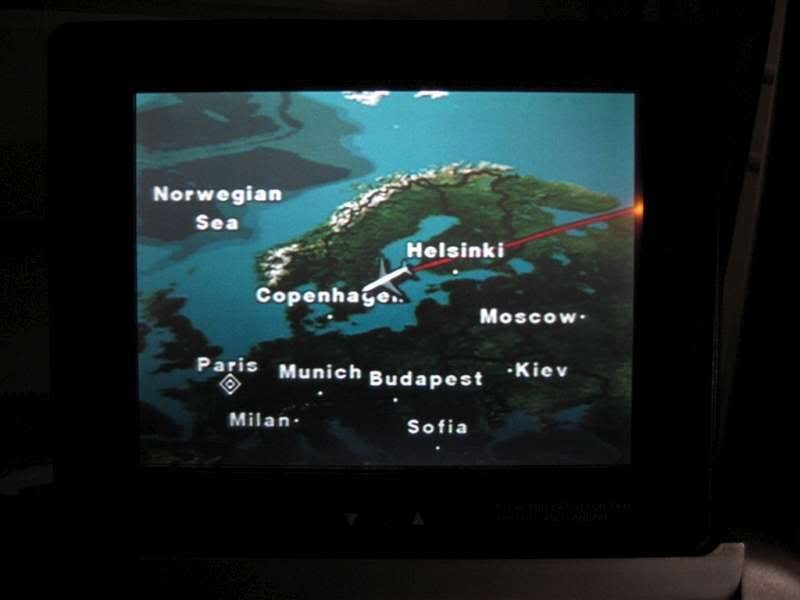 We ordered our dinner as we felt hungry after all these hours of flying.
Here is the Japanese dinner:
The Muslim dinner:
Both finished with ice cream and coffee:
We then started our descent towards CDG: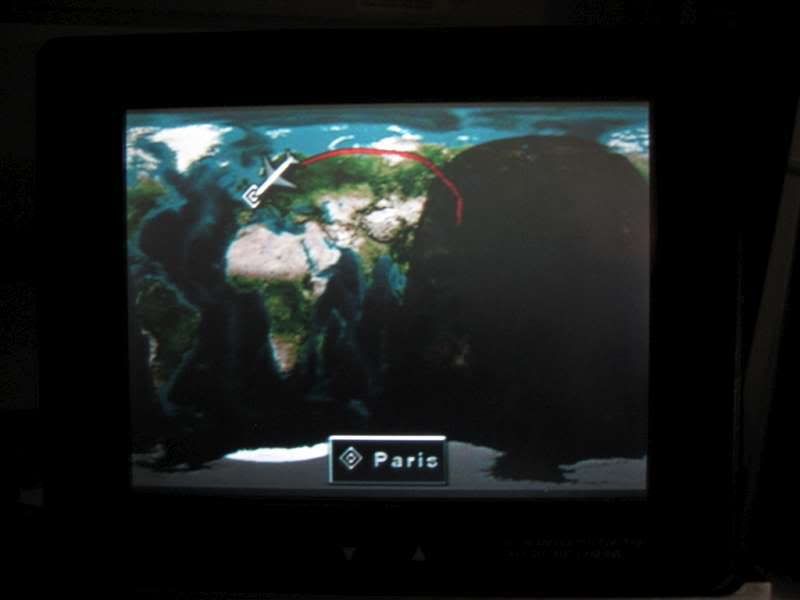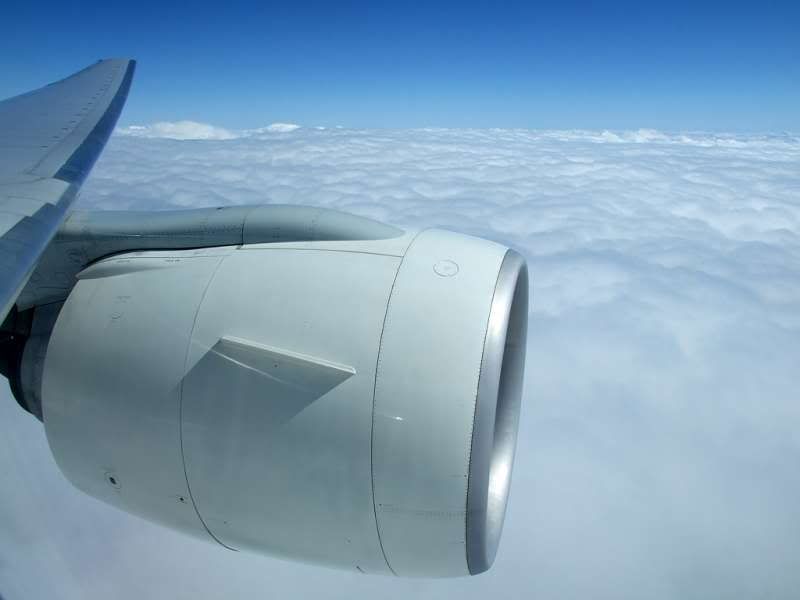 Last pic before buckling up: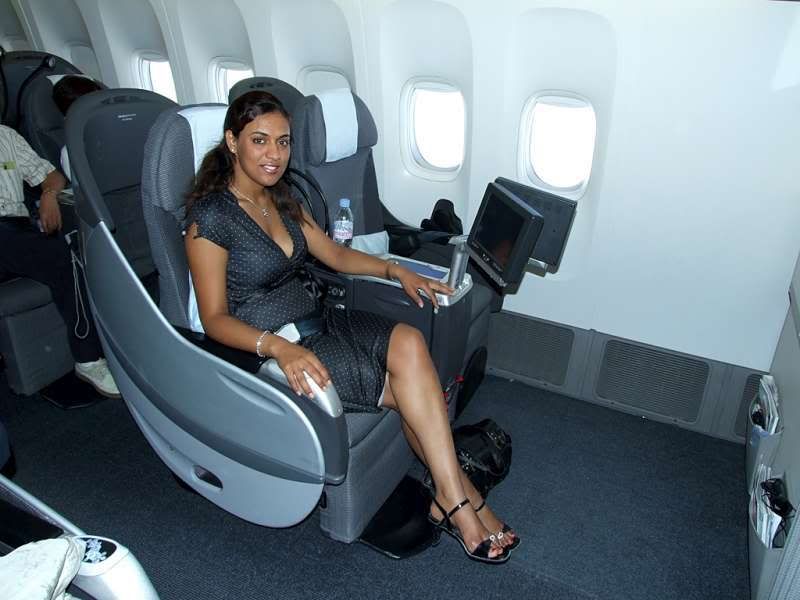 The nicey Parisian weather: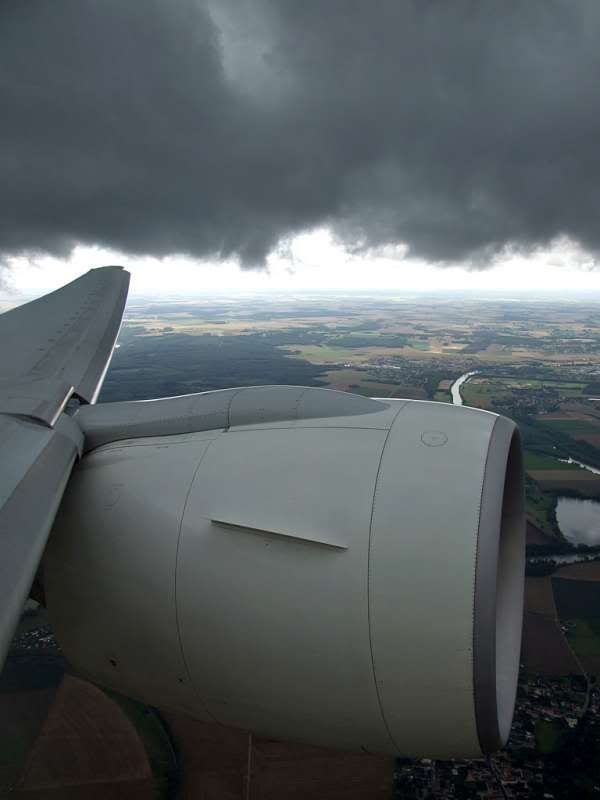 Landing 12 minutes early on runway 26L: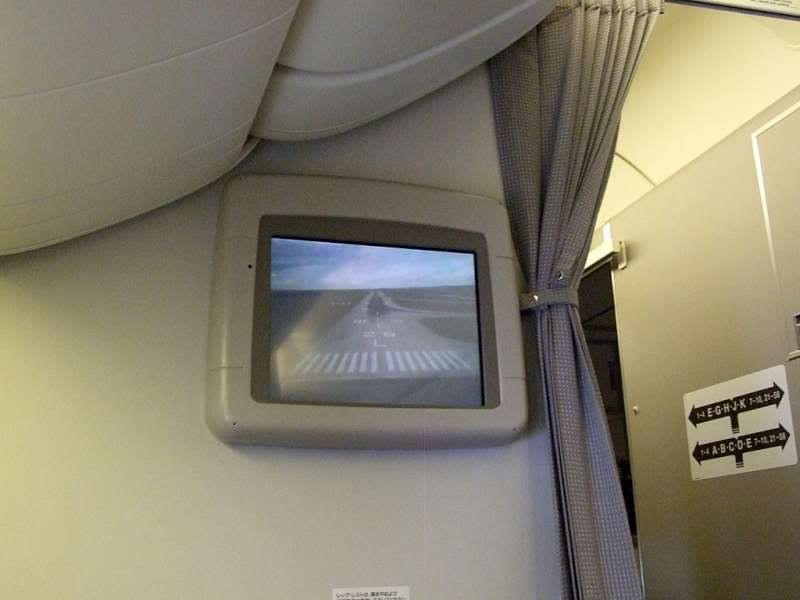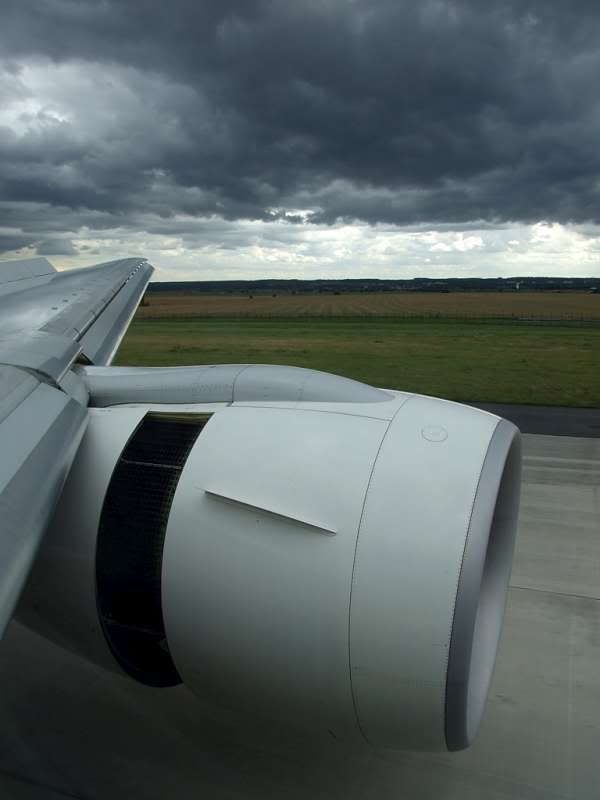 We saw Concorde during our taxi to the gate: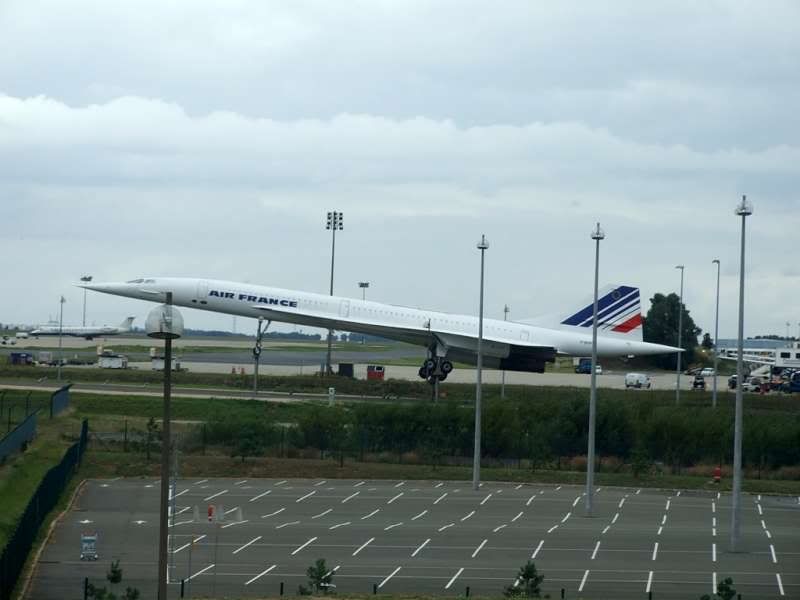 Deplaning was quick and we were soon on our way to our connecting flights.
Score : 7/10…that's right, lower than the outbound Y flight. The service was excellent, the arrival early and the meals tasty but the seat is a real disappointment. The cloth texture is horrid, the width is foolishly small and the material is too hard. The absence of amenity kits and noice-reducing headphones (especially in a T7) is a courageous choice for a premium cabin. I was hoping for more given JAL's reputation but it appears they are far from SQ, TG and even KE (the other Asian airlines I recently sampled in C).
Comments and questions welcome  
UTA  
[Edited 2007-08-17 20:53:12]