U-434: How to enter a russian submarine or HAM ex FKB
Once again, hello, dear readers.
I will continue my "summer series" with an enjoyable trip to HAM.
Have you ever been inside one of the largest non-nuclear russian submarines, follow me!.
Tuesday, 31.07.2007
FKB (Karlsruhe-Baden-Baden) - HAM (Hamburg-Fuhlsbüttel)
Duration: 1 hour
AB 6681 (Air Berlin) operated by Germania F-100 D-AGPO
Scheduled: 08.25 // 09.40
Actual: 08.25 // 09.25
Gate: 5 Seat: 19C
Load factor: Around 80%
Fare: 53,75 EUR per pax per leg
History:
18.04.1991: Delivered to USAir
27.02.1997: Further to US Airways
18.06.2004: In service with Germania
31.03.2006: Further to DI
15.12.2006: Painted in AB colours
Flight no. 7 on the F 100 and the second on this machine
This trip will start with the usual question: Is Online-check-in available?.
Not on AB services from FKB. Why ?. I prefer online seat selection, no hurry to secure good seats.
One hour to go by car , so we started at around 6.30 am, no queues on the motorway and arrival at around 7.30 am.
FKB has only limited activities, today one 4R holiday service earlier, followed by two AB services to TXL and HAM.
So, no queues expected, a nice modern airport with short and fast ways.
Check-in was quickly done, seats A and C secured as always when travelling on the F100 with the 2/3 seating.
I was a bit surprised about the F100, the systems show a 733 for this flight, but really ok for me!.
Also no time to wait at security, some shopping, the shop there is less expensive in comparison to other airports.
There is a nice outdoor area after security with an partly apron view.
Our plane arrived early from HAM shortly followed by the 733 from TXL.
Bus boarding as announced, that means not more than 20 minutes from arrival at the parking lot to boarding the plane, not bad from my point of view.
What a nice morning at FKB:
The company 733 to TXL: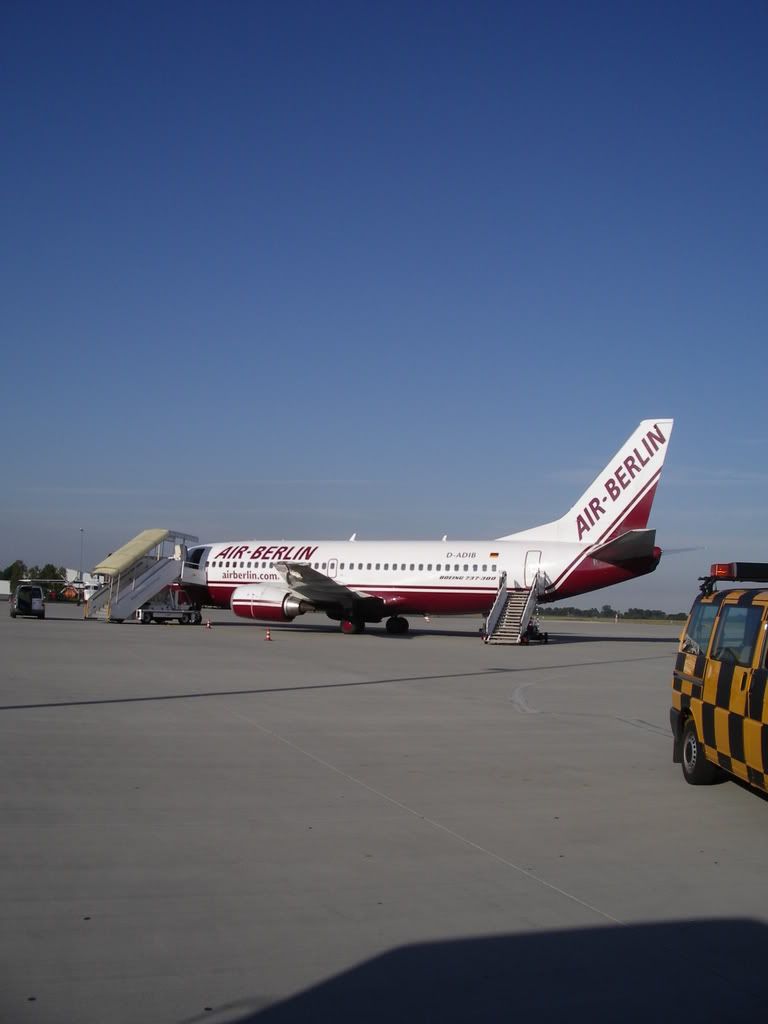 Mini-Flieger and D-AGPO: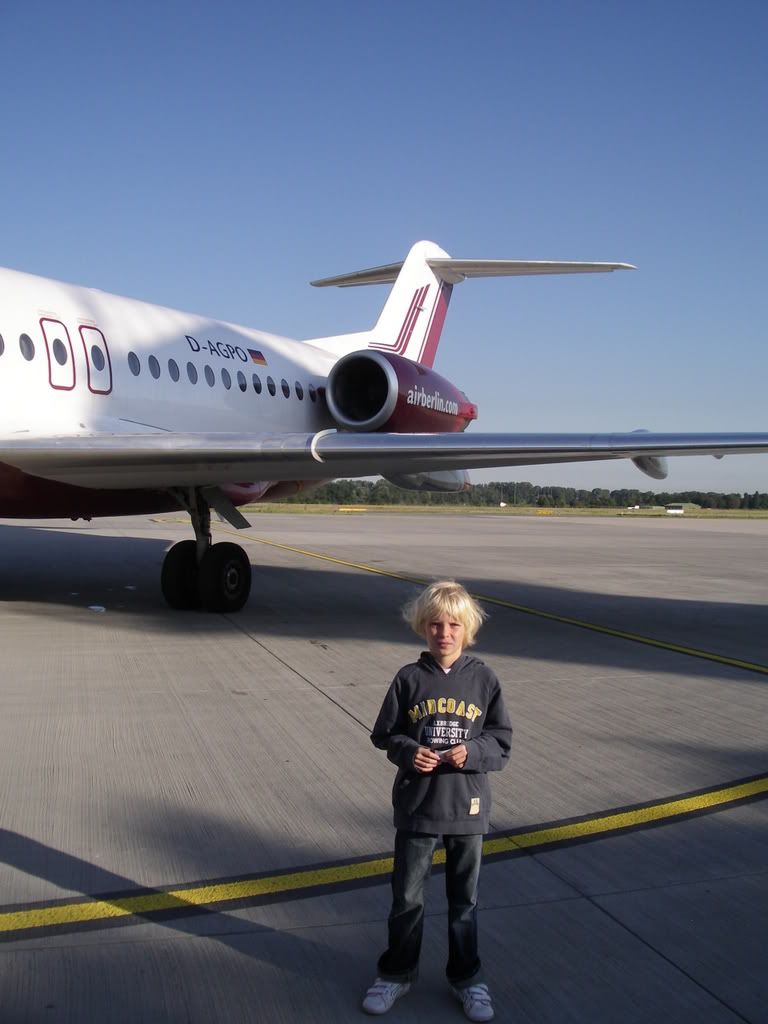 Welcomed by two friendly female FA´s. The plane fitted with dark grey leather seats, clean. Free magazines available during boarding.
Also a real funny und friendly welcome from the Captain, a experienced one today!. Both, Captain and FO from germany.
If you ever been to HAM, than you know that guys on the harbour cruise ships, that means they tell always never true, impossible stories.
"Moin, moin, on your AB service to HAM. We will bring you fast and sure to HAM, but it is your own decision to go today, don´t call us later when we arrived".
He means the wheather, sunny and warm in southern germany, windy and wet in the northern part.
A short taxi and what I´ve called a rolling take-off from runway 21 in direction HAM via FRA and HAJ.
A free croissant and water/coffee/tea on offer.
High clouds during cruiseflight.
Engine close-up: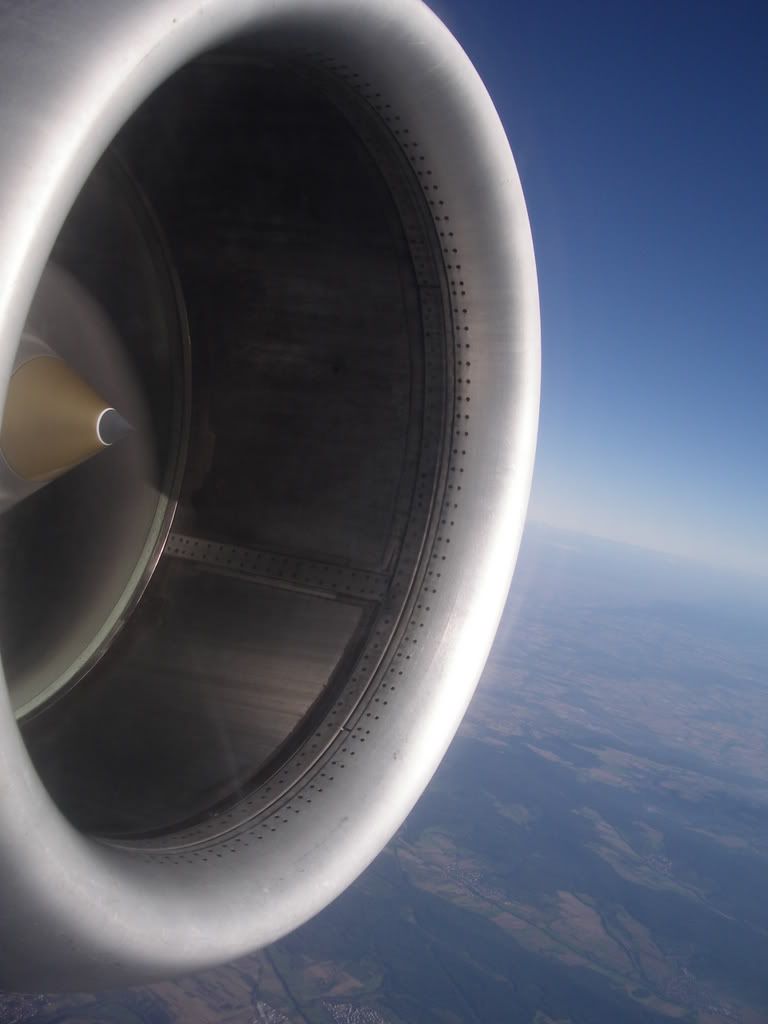 And again, traffic included:
Interesting was the approach into HAM, a LH 737 was beneath us the last ten minutes and lined in for finals directly ahead to us.
Touch down 15 minutes ahead to schedule on runway 23, also not bad.
An apron stand during a rain shower, now thats not good, but the captain warned us earlier.
Also a nice gesture was the FO and pilot flying himself, who delivered us the AB chocolate heart at the door and wished us a nice day.
From my personal point of view a real familiar flying experience today on Germania.
Bye-bye, D-AGPO: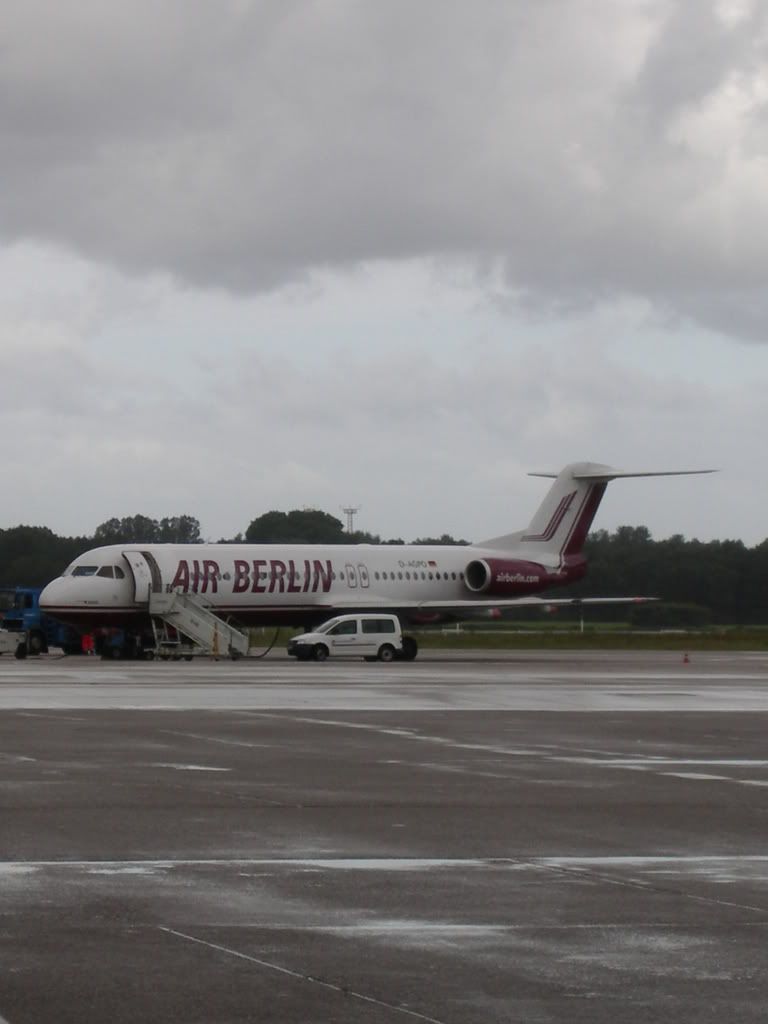 No time to wait for the bags and up by public transport to the city.
We stayed at the Motel One Altona, a accomodation with a perfect price/earning ratio.
Lobby:
Some pix from our activities there, including the famous U434 guided tour inside one of the largest ever-built russian non-nuclear submarines.
"Speicherstadt"-traffic: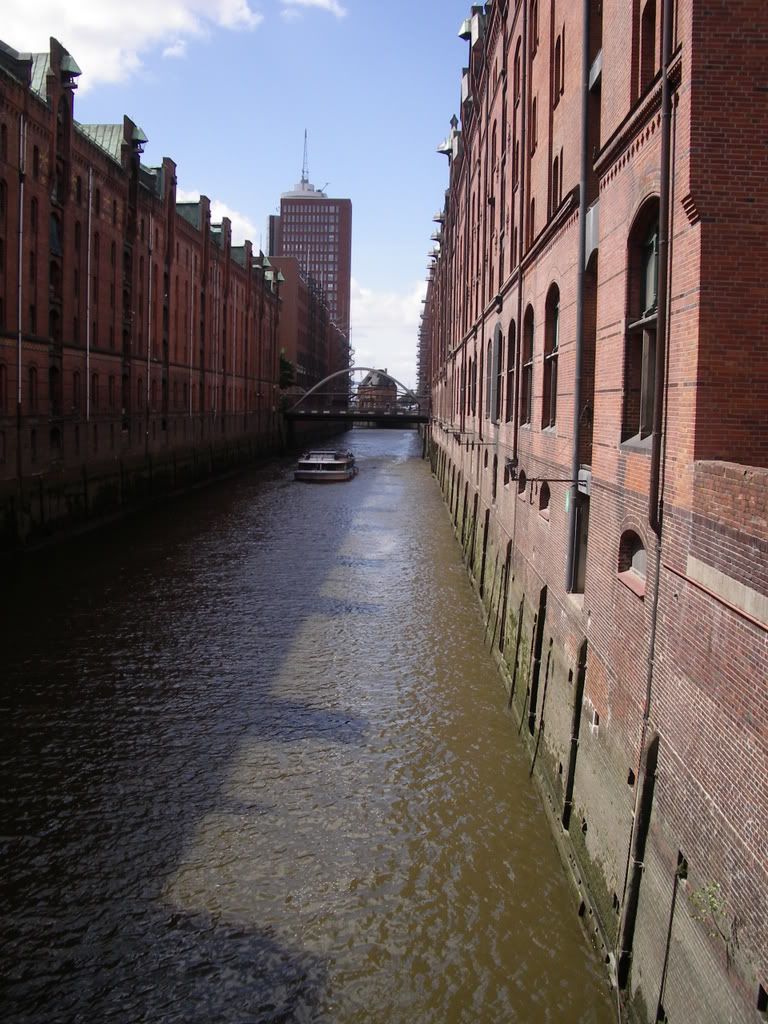 MS Deutschland at the cruise terminal: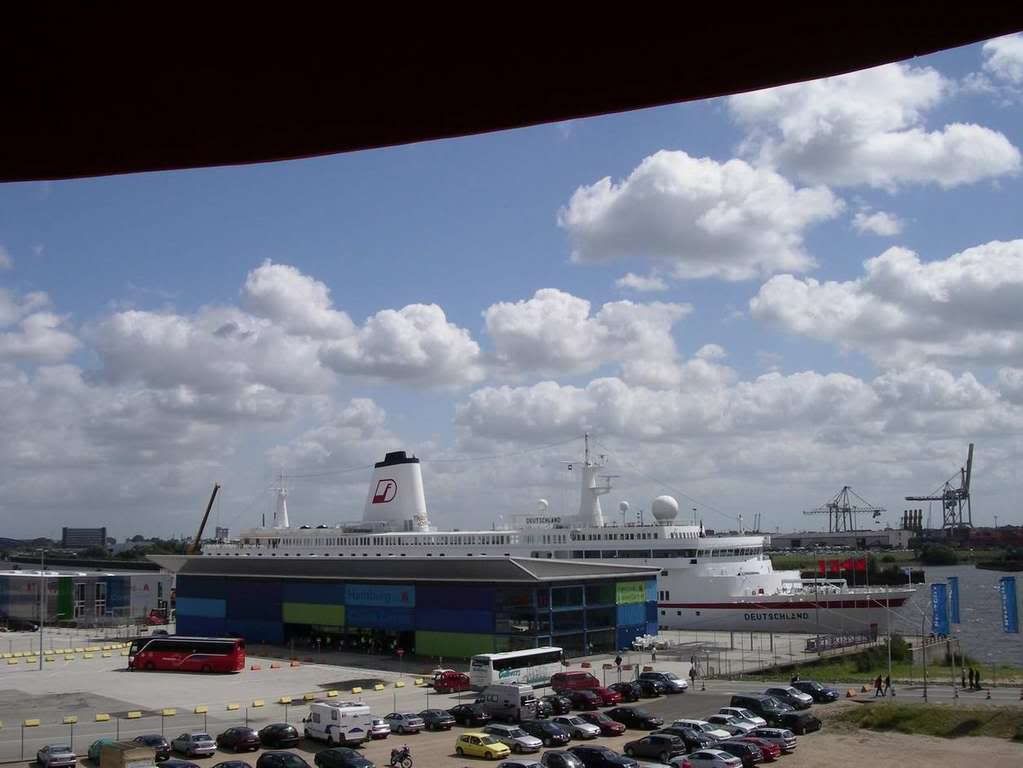 Now, that´s U434: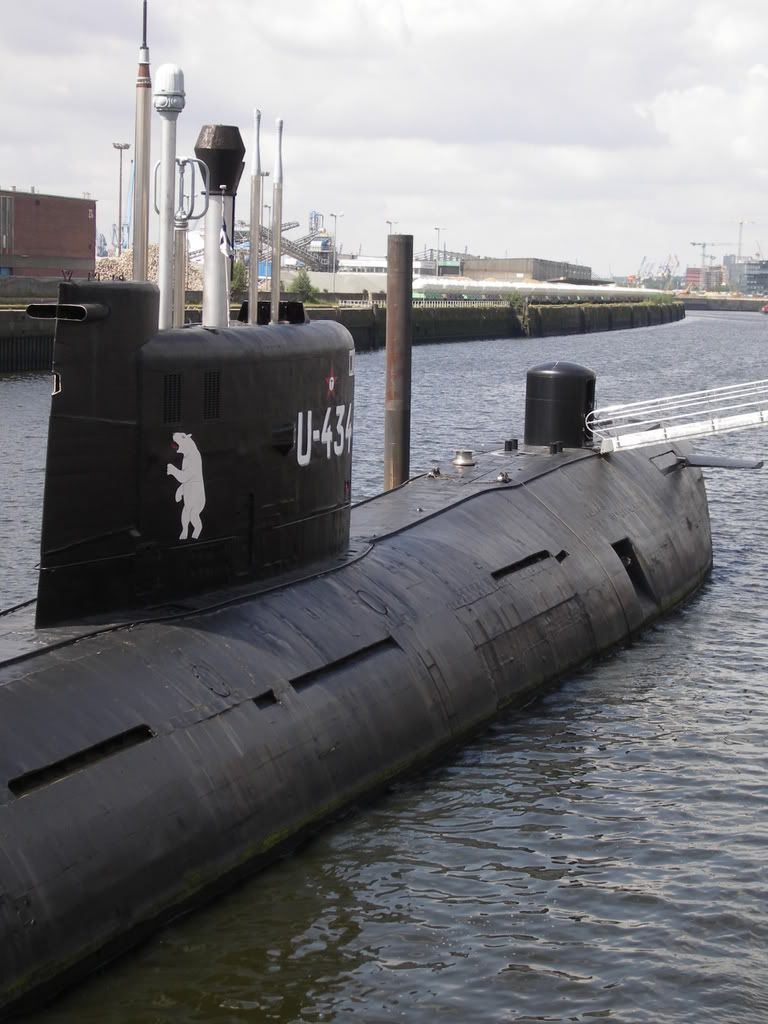 Ready to go?: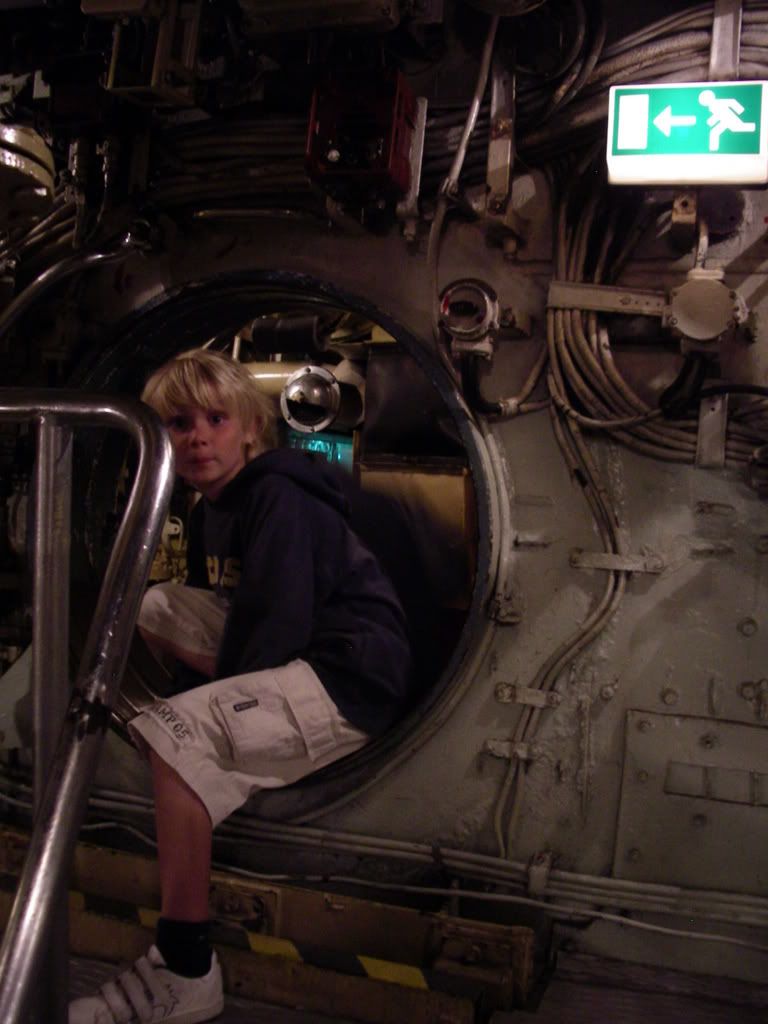 A large one: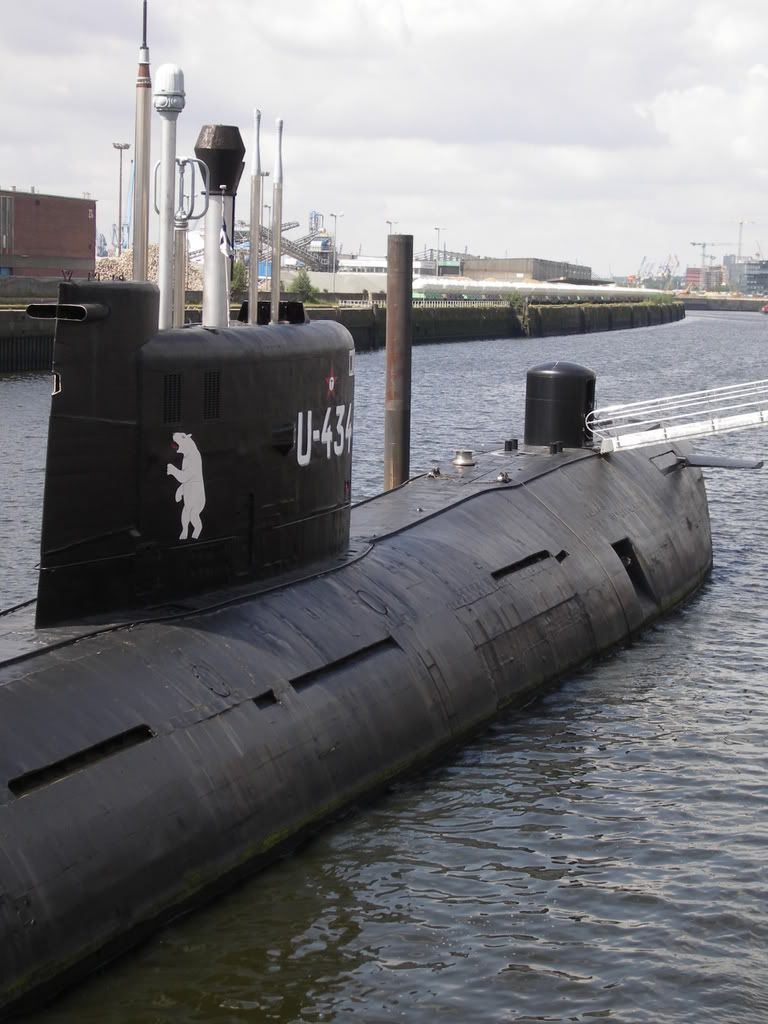 Our guide:
Narrow ways: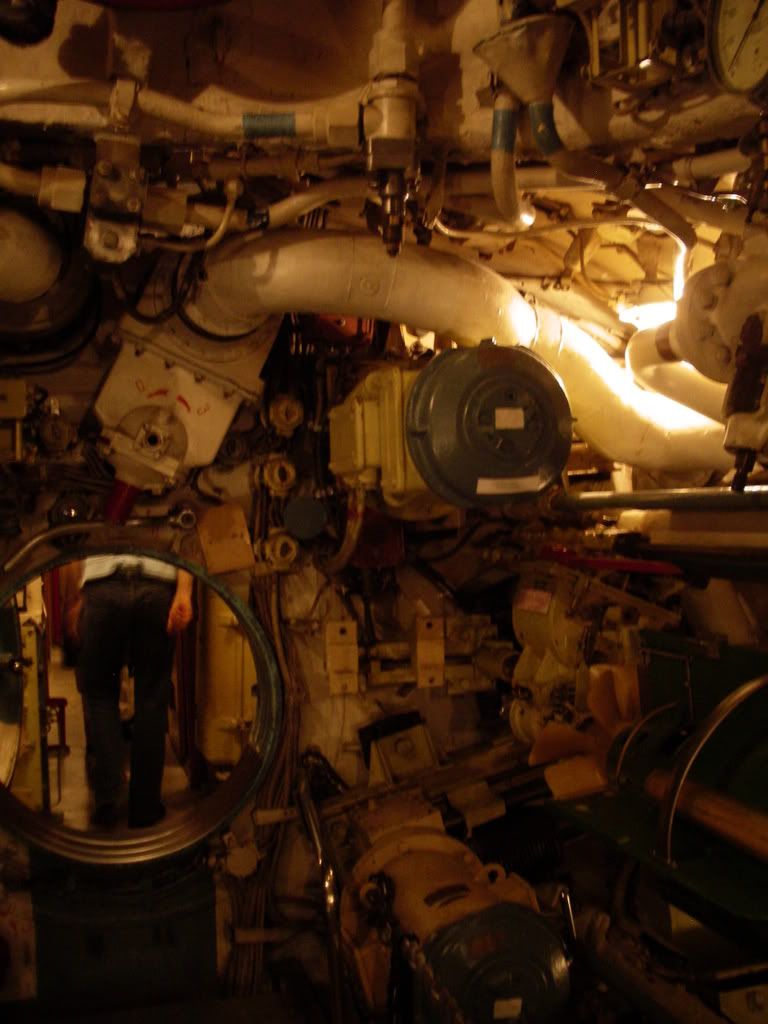 Hatch: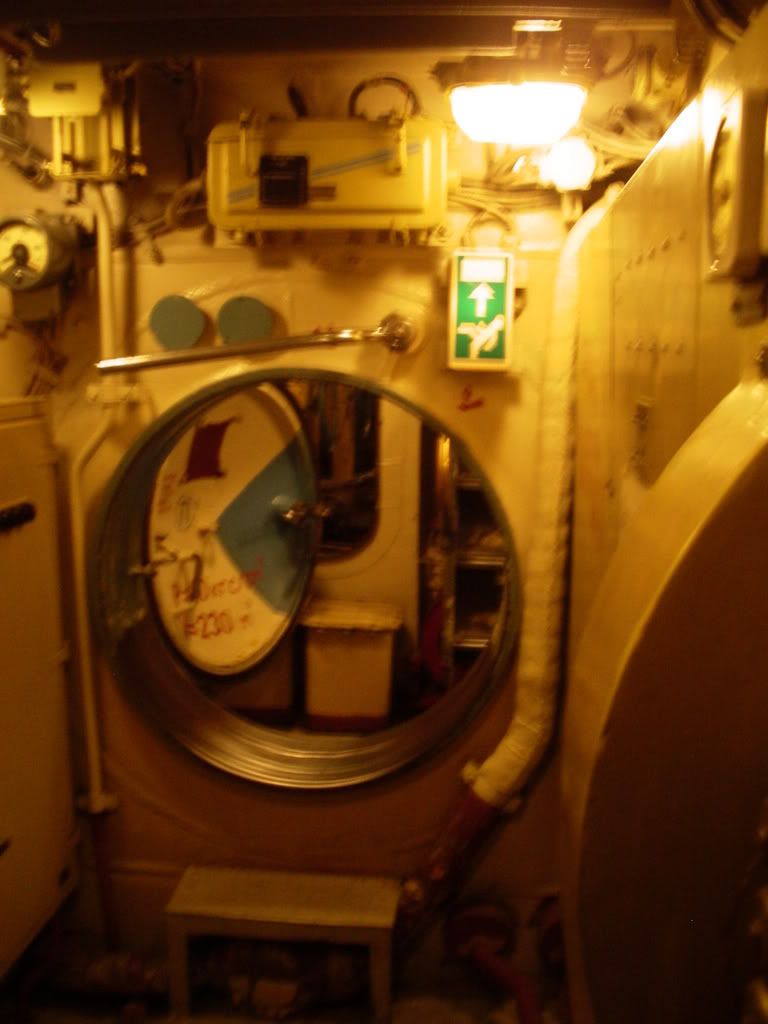 Command deck:
Helmsman´s place: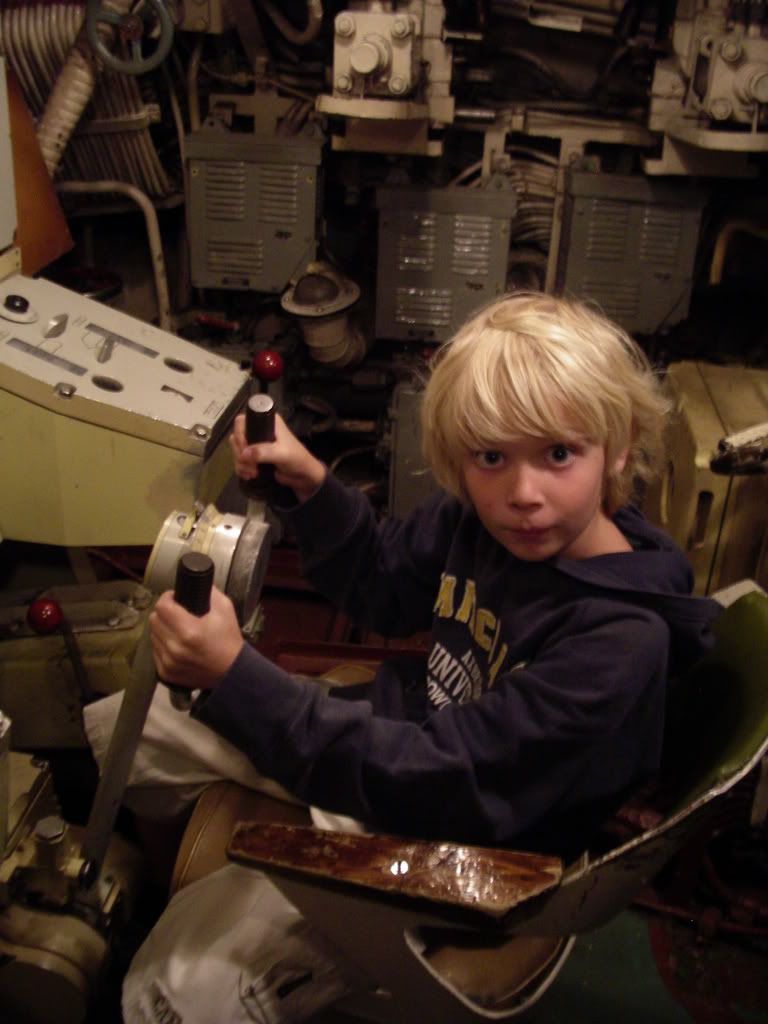 Welcome to Russia: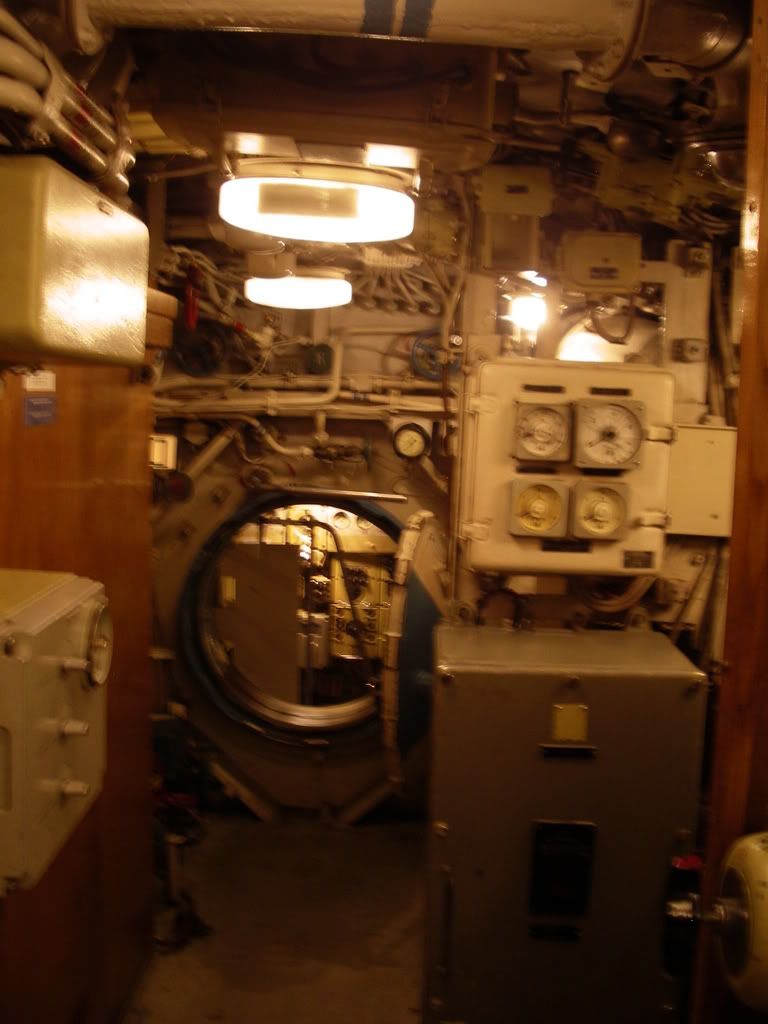 One more: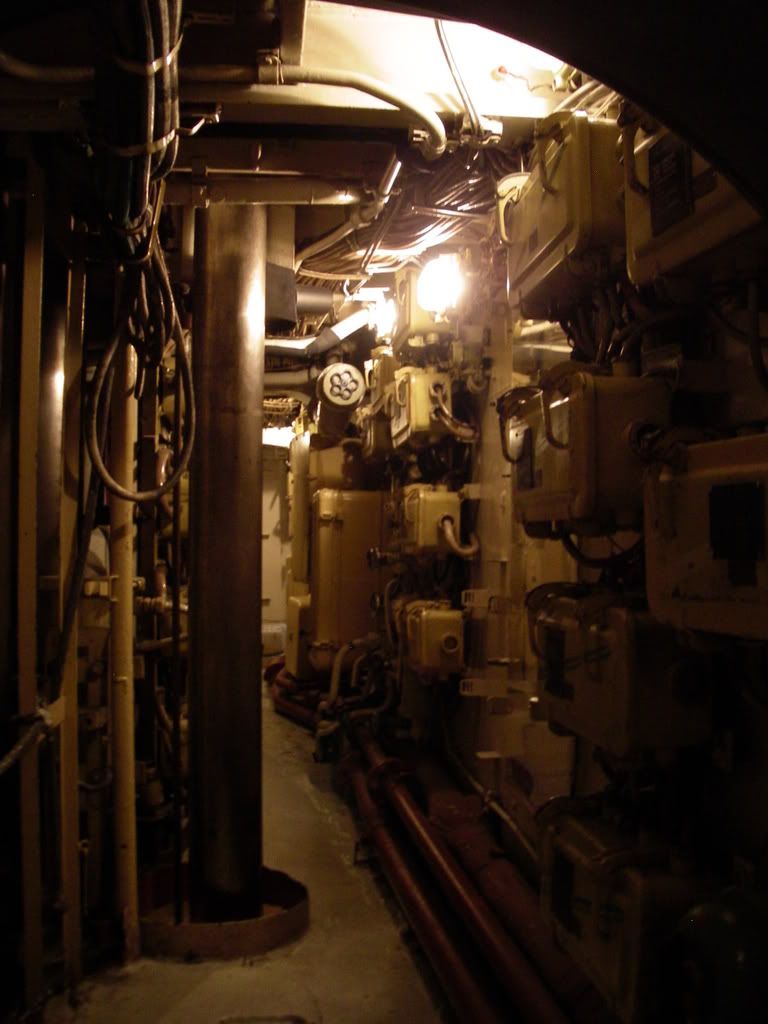 Me, after the submarine experience: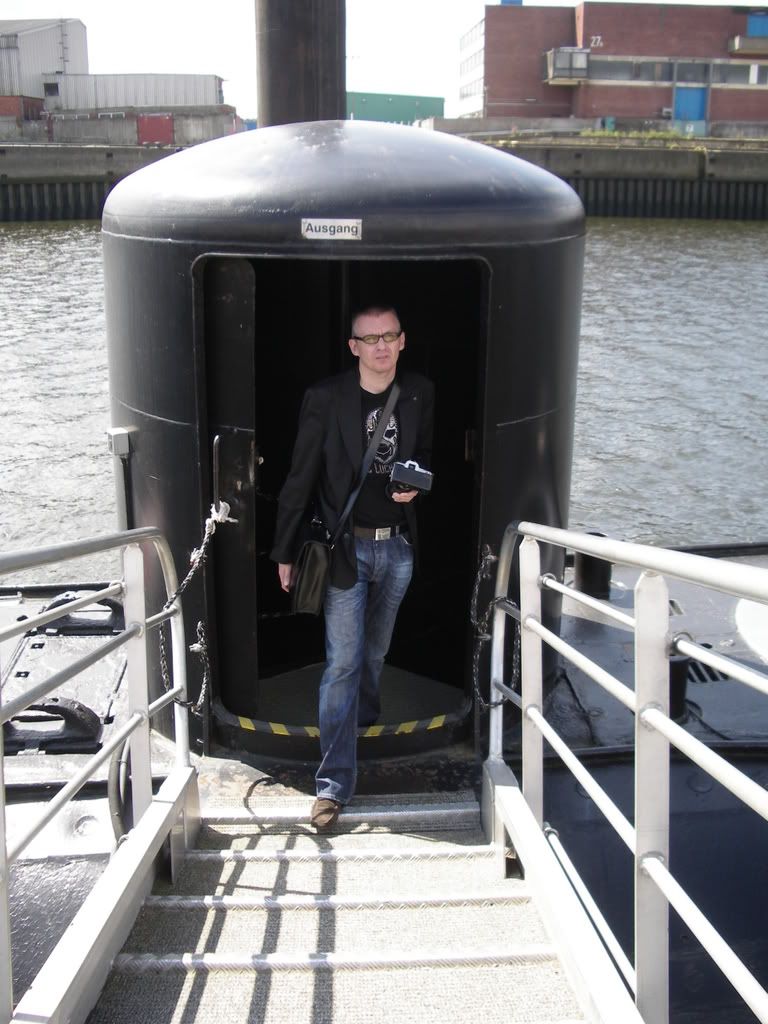 An elevator for cars?: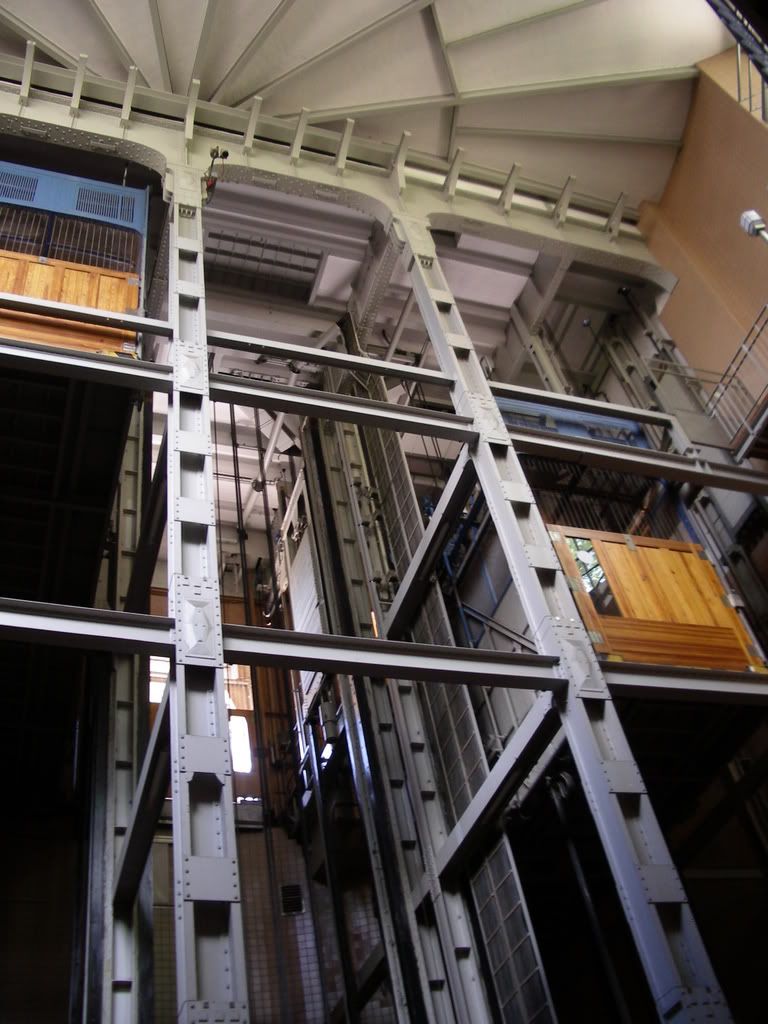 Sure, the old tunnel under the "Elbe":
Wednesday, 01.08.2007
HAM (Hamburg-Fuhlsbüttel) - FKB (Karlsruhe-Baden-Baden)
Duration: 1 hour
AB 6686 (Air Berlin) operated by Germania F-100 D-AGPL
Scheduled: 18.00 // 19.15
Actual: 18.05 // 19.05
Gate: C13 Seat: 18C
Load factor: Near 100 %
History:
07.11.1990: Delivered to US Air
27.02.1997: Further to US Airways
19.08.2003: In service with Germania
01.01.2006: Further to DI
01.02.2007: Repainted in AB colours
Flight no. 8 on the F-100 and the first on this machine
Time to return to HAM airport at around 3.00 pm, again by the fast and effective public transport system.
No time to wait at the AB counters, the agent was surprised when I asked about the operating plane and further immediatelly about seats 18 A and C.
He means that I know the planes and seats better than he knows it!.
Some spotting from the terrace at HAM, a shame that they built a higher fence there.
Quick security, not that much action this time at HAM.
Our machine arrived from NUE, I hoped for a new adittion to my log and so it was.
D-AGPL, just arrived from NUE:
Bus boarding once again at around 5.40 pm. Two female FA´s on this service.
Boarding D-AGPL: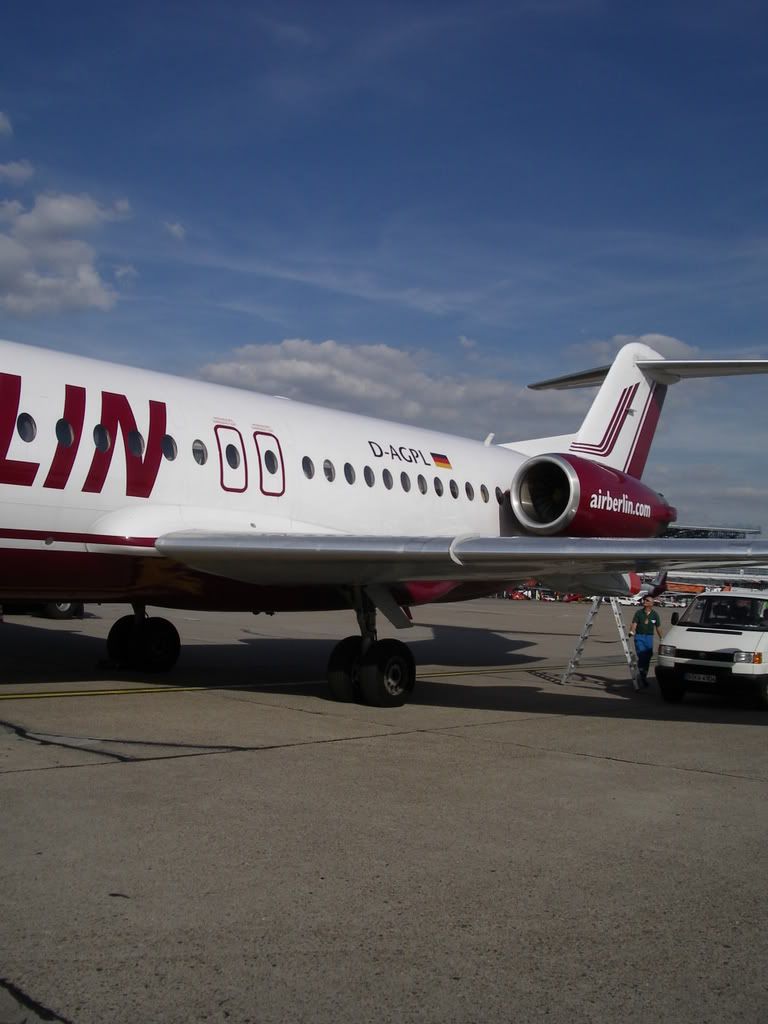 A short welcome from the flightdeck during boarding. Departure from runway 23 via HAJ to FKB.
More and detailed informations from the FO during cruiseflight. Another german cockpit crew on this service.
The machine fitted with dark, grey leather seats, good legroom. Again free magazines, snacks and beverages.
XFW:
HAJ: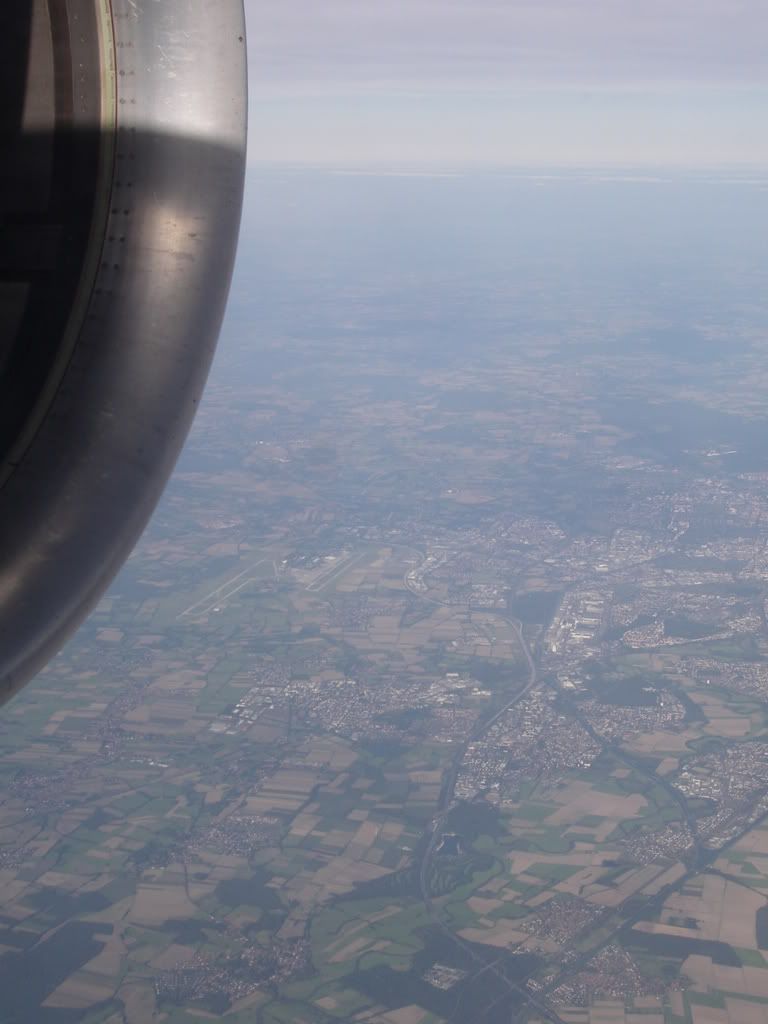 Good wheather along the whole route, touchdown ten minutes early on FKB´s runway 21.
Finally arrived at FKB: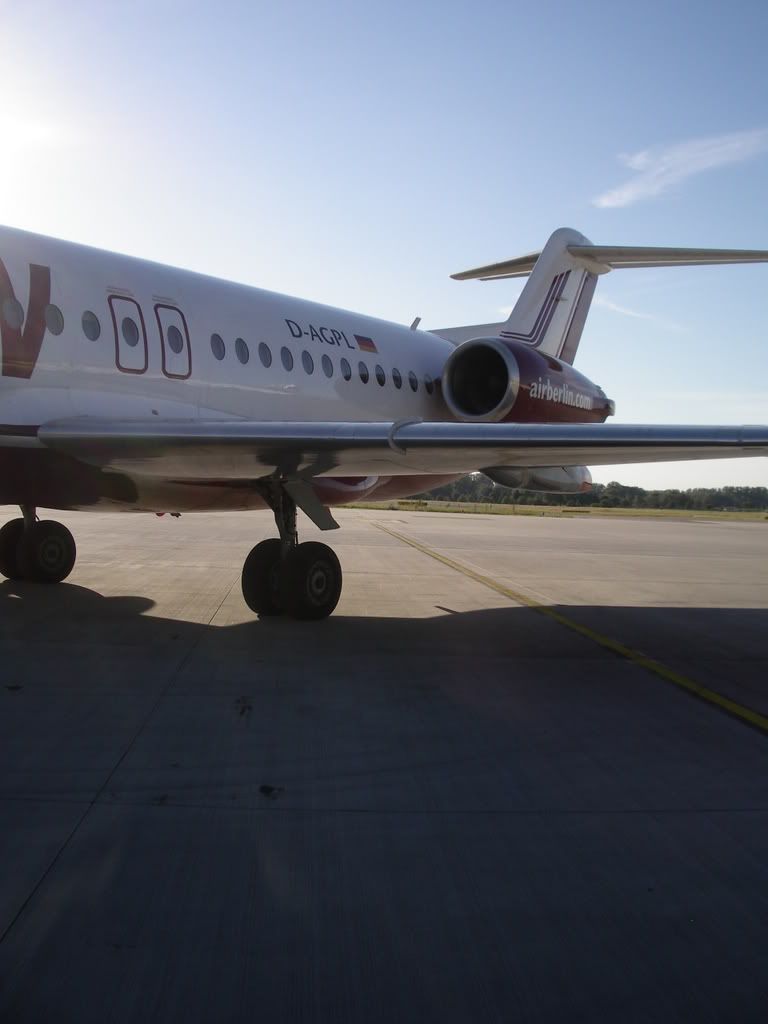 Bus deboarding, not that personal service like on the flight yesterday, but not unfriendly at all.
Quick bags and on the way back home.
So, time for my personal opinion.
FKB is a nice airport to fly from, HAM also not a bad place, spacious and modern.
The outbound service on AB/Germania was real special, the inbound more standard but not bad at all.
HAM itself is an interesting and recommendable city with lots of things to do there.
Comments welcome,
Markus (FLIEGER67)