Dear reader
It was only last month when I travelled to Saint-Petersburg-Russia on Lufthansa. Unfortunately major flight problems happened (I was on none of my 4 flights booked and reached my destinations with 19 hours and 6 hours delay, received no compensation etc.). While I am on a little "war" with Lufthansa now (they told me to write a letter which I did just one month ago --> the letter is still unanswered!) I decided to book another trip on them as they have usually the best connections/prices from Basel to Russia and back in the hope everything works well this time. However this time I had the option to take Austrian Airlines on my flight to Saint-Petersburg, also I noticed that on the return flight from Munich to Basel, the flight will be operated by Italian carrier Air Dolomiti.
I started my journey on Thursday, August 16 early in the morning. The Austrian Airlines flights to Basel are usually operated by Tyrolean Airways which flies under the "Austrian Arrows" brand. Tyrolean flies on the Vienna-Basel route 3x daily and today's early morning flight will be operated by a CRJ-200.
Boarding was on time, crew was friendly and gave a lot of informations about the flight. It just started to rain a little while we started up the engines and rolled to the runway, 34 in use this morning which means a departure not over the city of Basel but over Alsace region.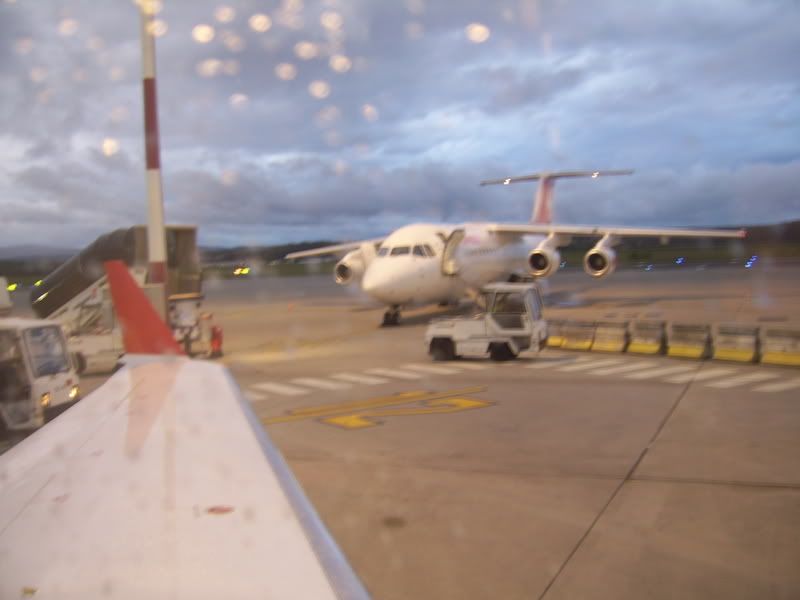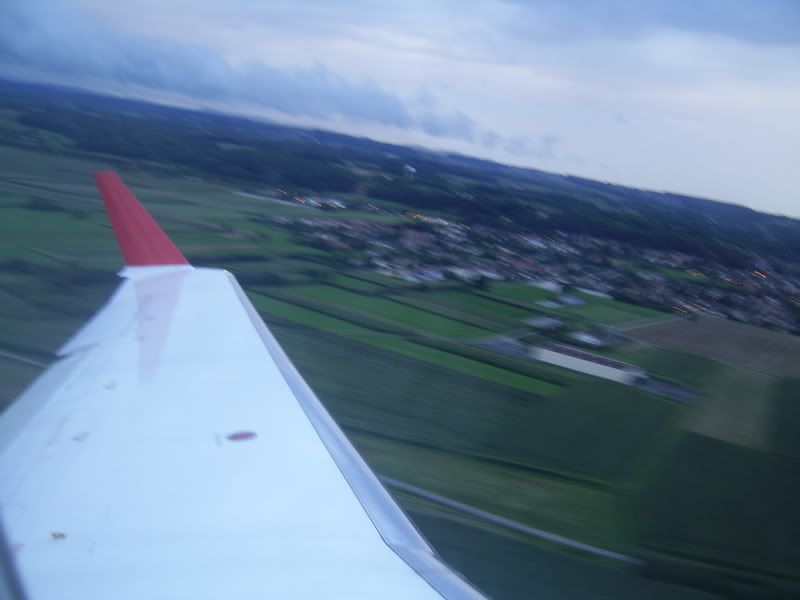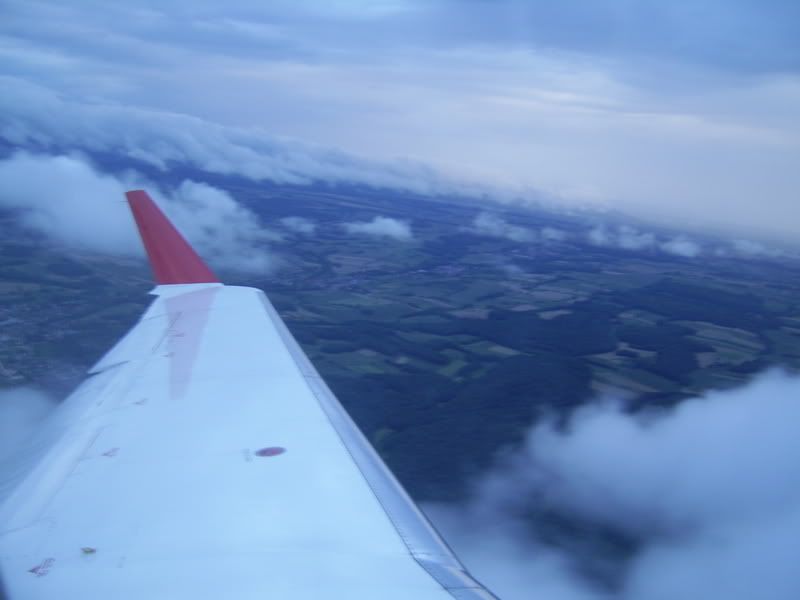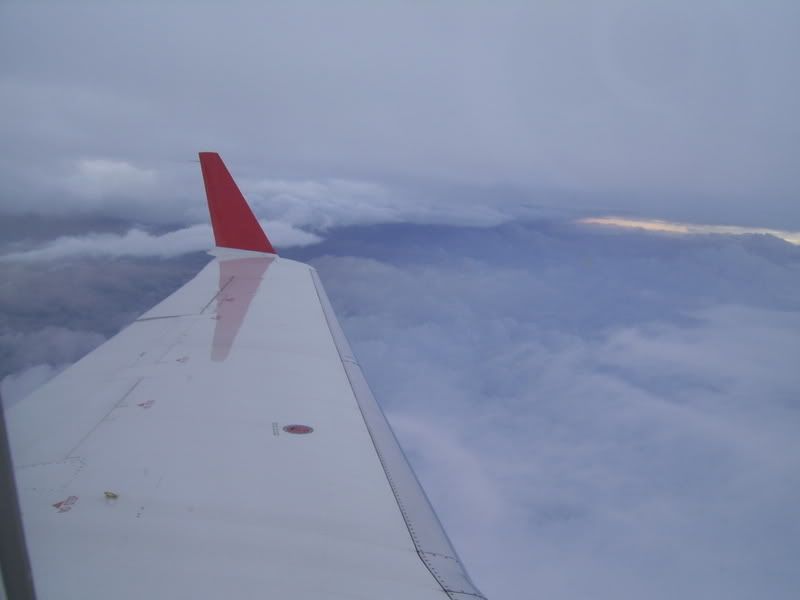 Soon we were over the clouds.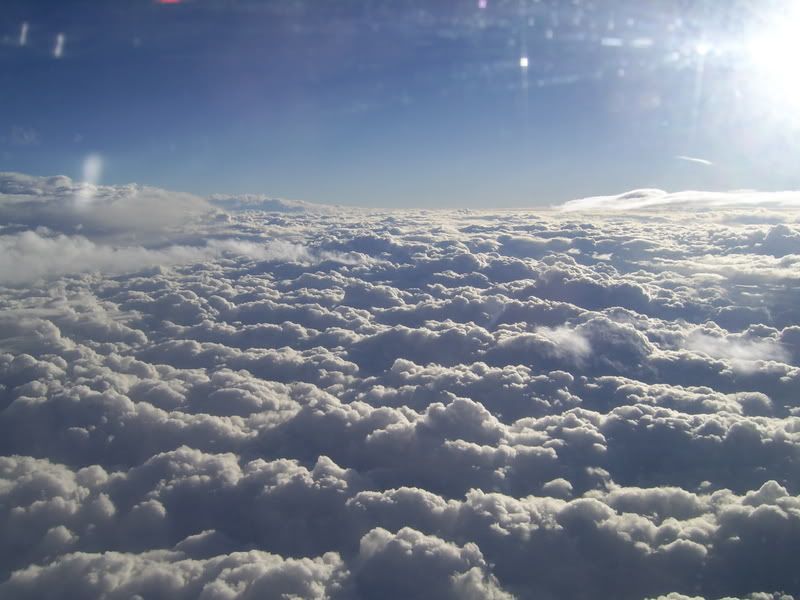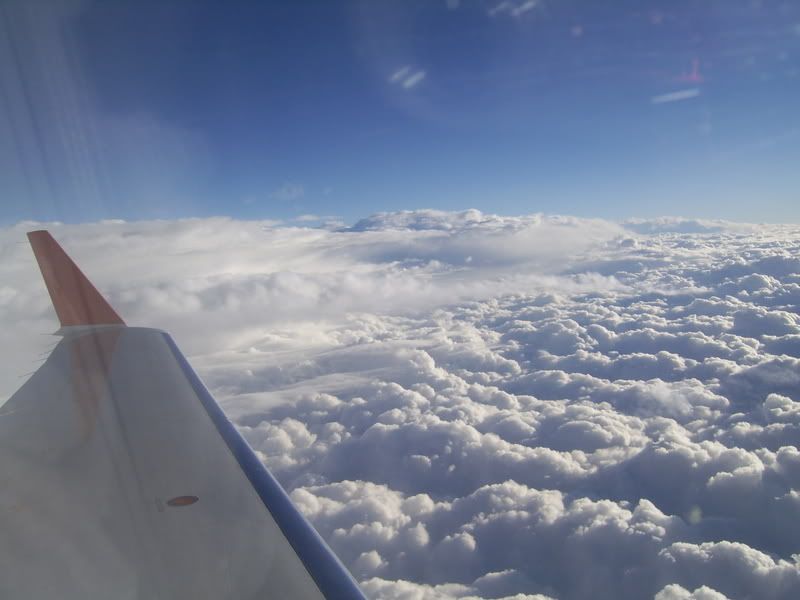 Soon a meal was served. Today cheese and sausage, a slice of tomato and yoghurt. A variety of bread was served too and was really nice presented in a large basket. Of course the usual kind of drinks were offered.
The flight is only 1:30 hours so soon approach was started over nice Austrian landscape.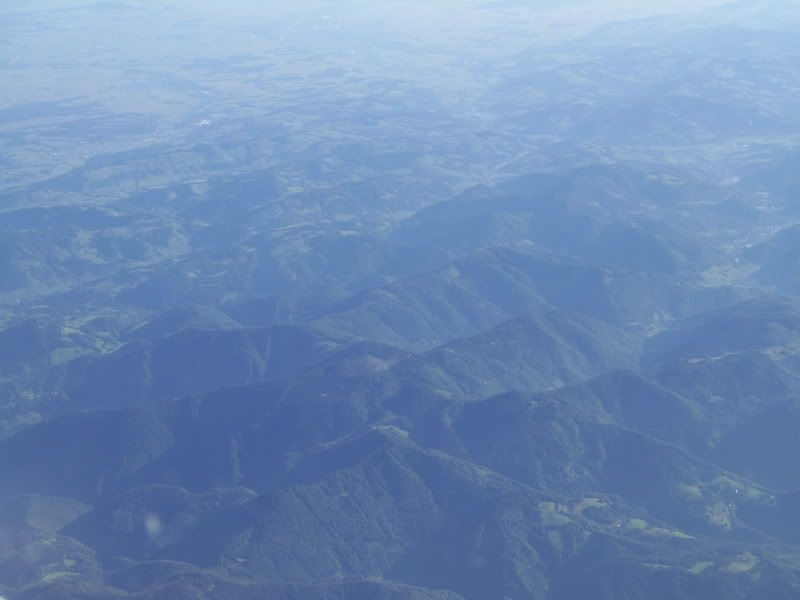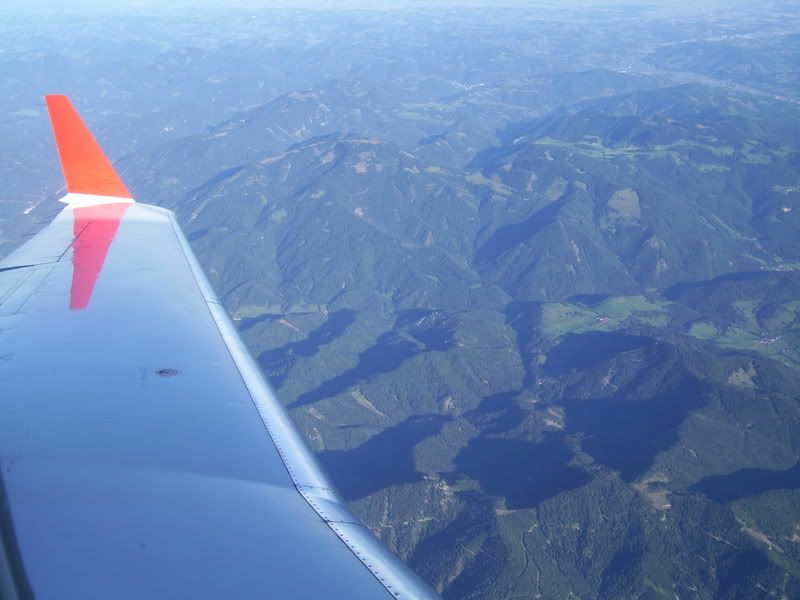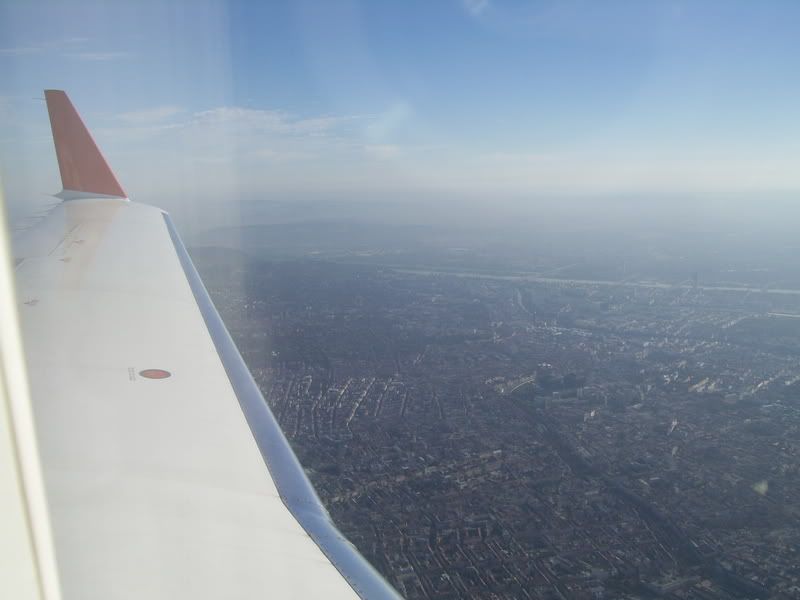 And straight over the city of Vienna...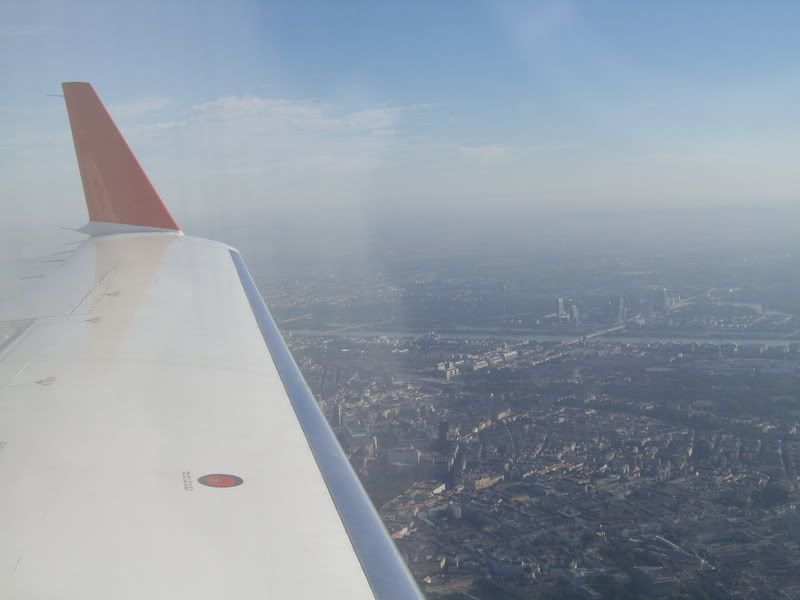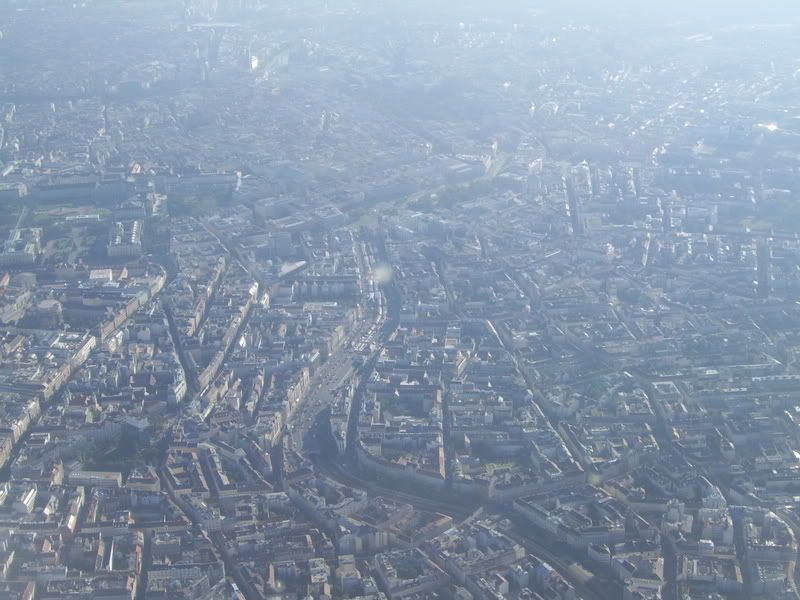 A large chemical plant just before touch down.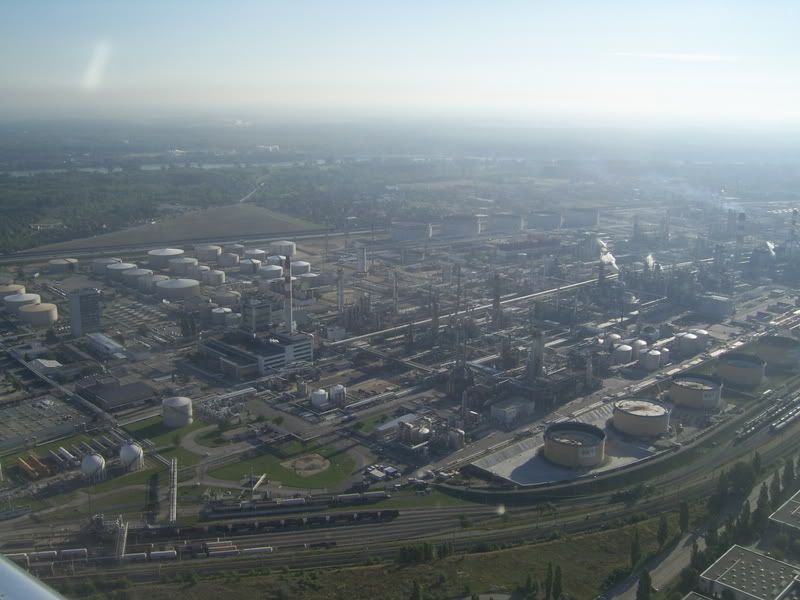 Nice smooth touch down...
My aircraft, named after the city of Brussels.
Vienna airport is convenient to connect...the airprot offers a good choice of destinations but at the same time is not a mega airport but with short and comfortable walks to the next gate...
Also my next flight is operated by Tyrolean Airways, this time a Fokker-100, the "City of Temesvar/Timisoara".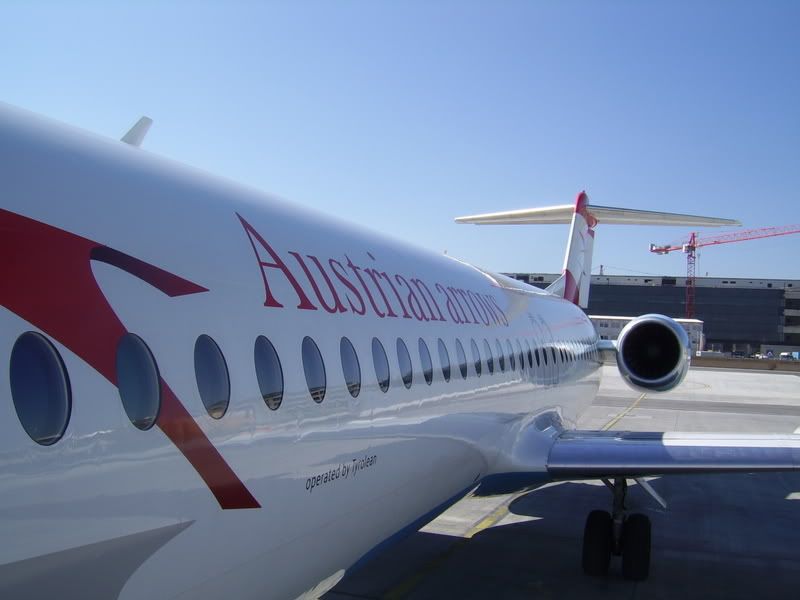 I love these Fokker-100s
... they have a nice engine sound, a little similar to the Tupolev-154.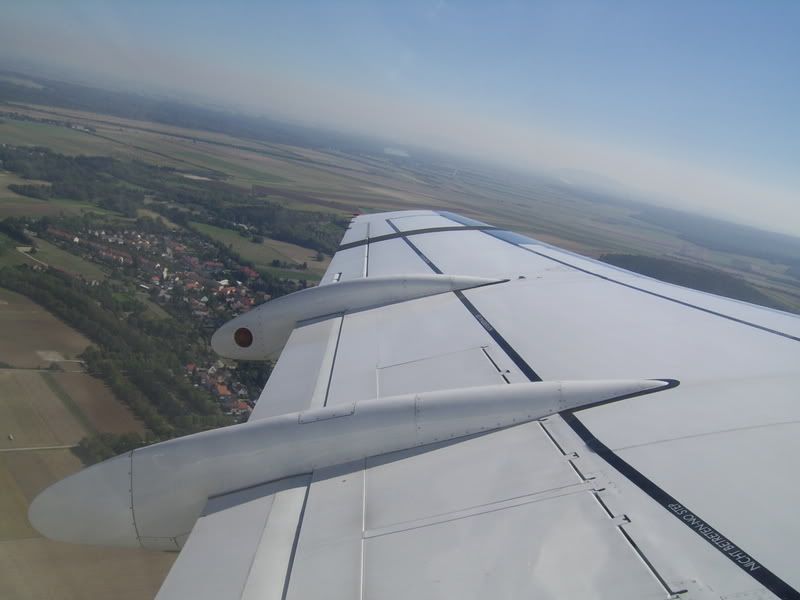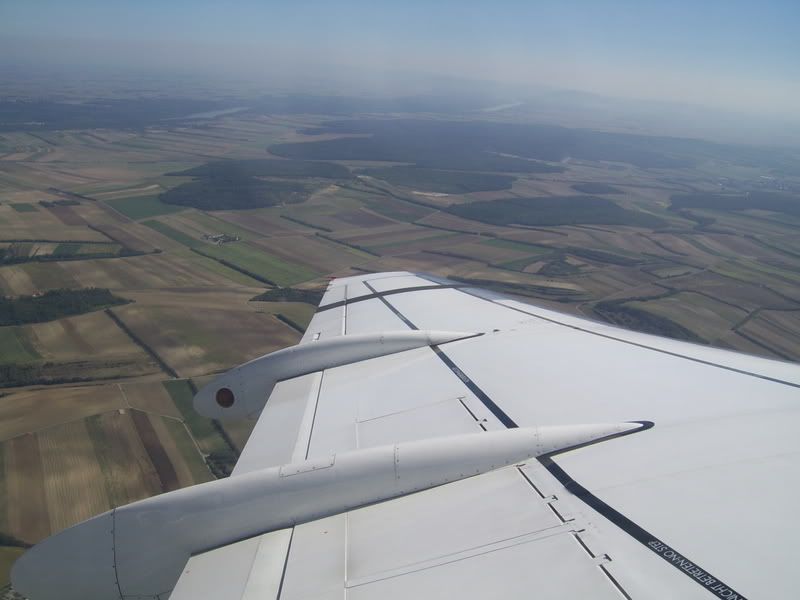 Crossing the border between Austria and Slovakia: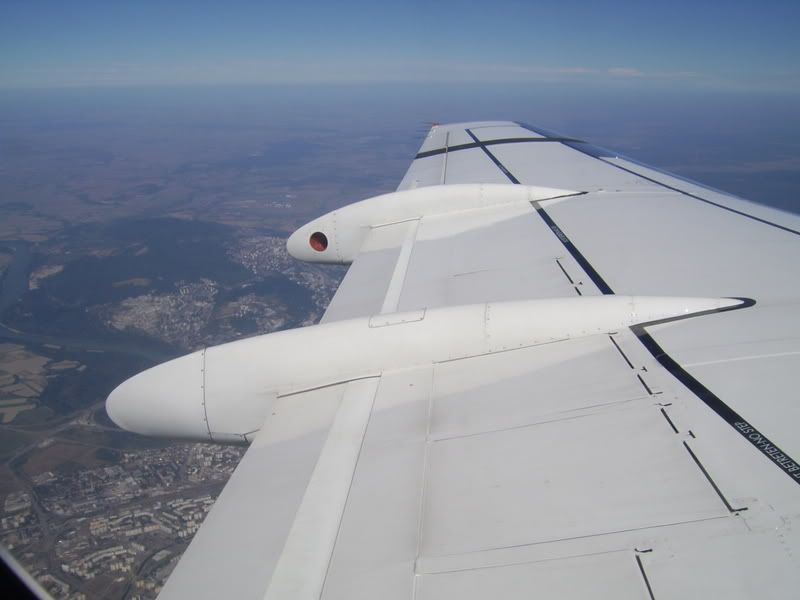 And overflying the nice city of Bratislava, I visited this place last time in February!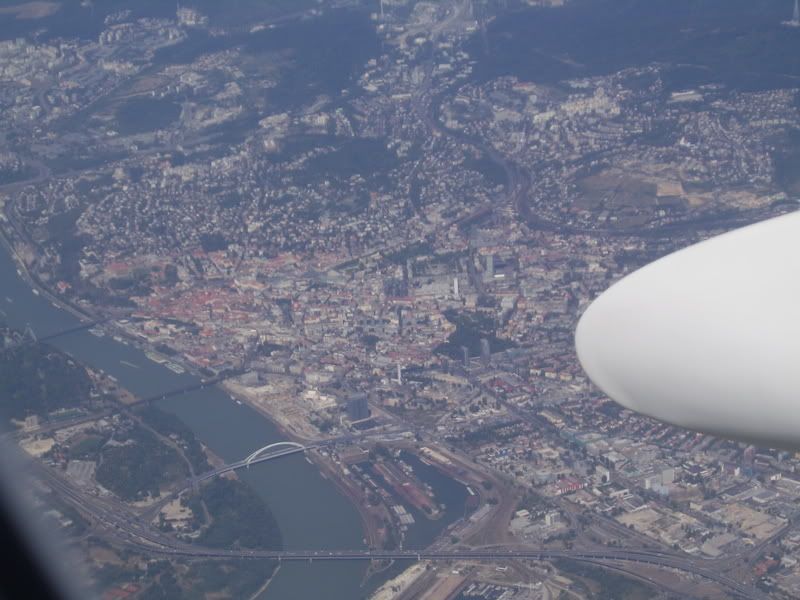 Service on board was outstanding, with a really nice meal served (pasta) and a very friendly crew. The crew at least asked 4 or 5 times during the flights if we need further drinks...note that the meal is seved on a real plate and not in an aluminium box.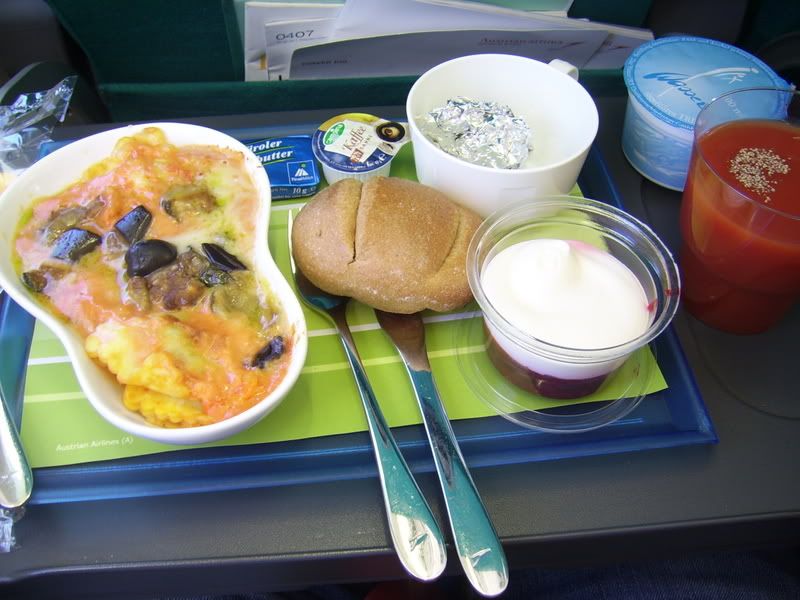 We made our way over Poland and the Baltic states to Saint-Petersburg...
...and soon started our approach into Pulkovo airport.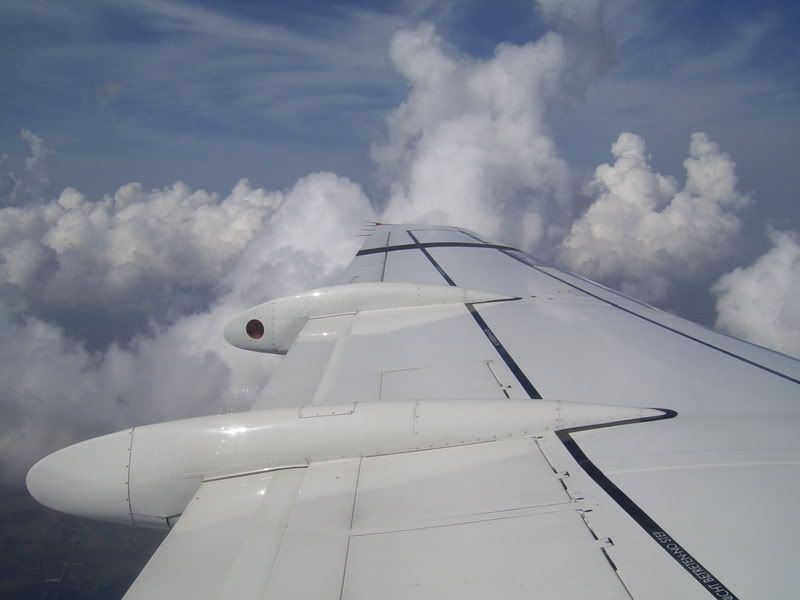 Directly over the city center with the Newa river visible...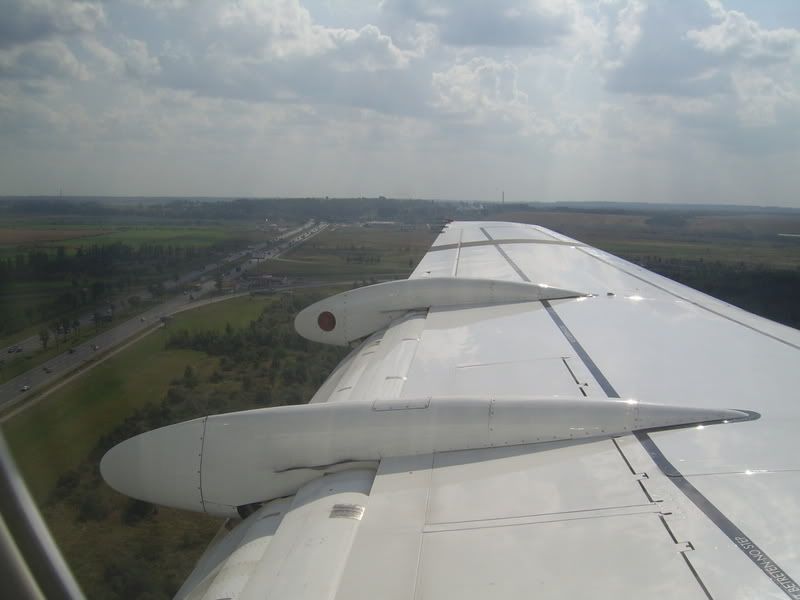 High-speed taxiing near Pulkovo-1, the domestic terminal...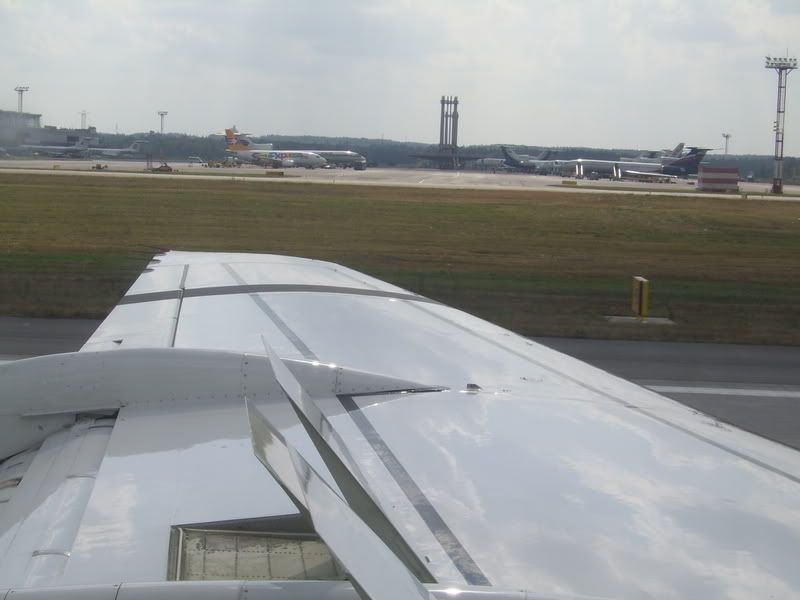 Rossiya Ilyushin-86 taking off...welcome to Russia!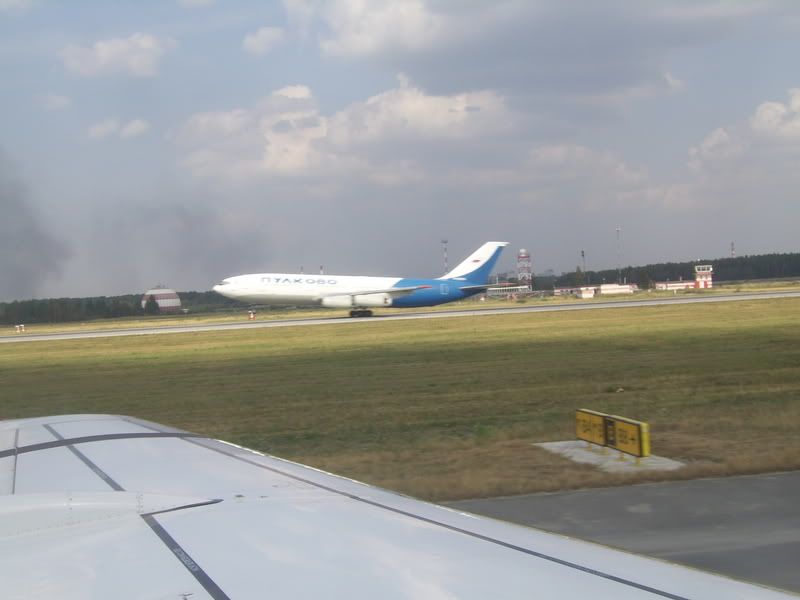 Followed by a Yak...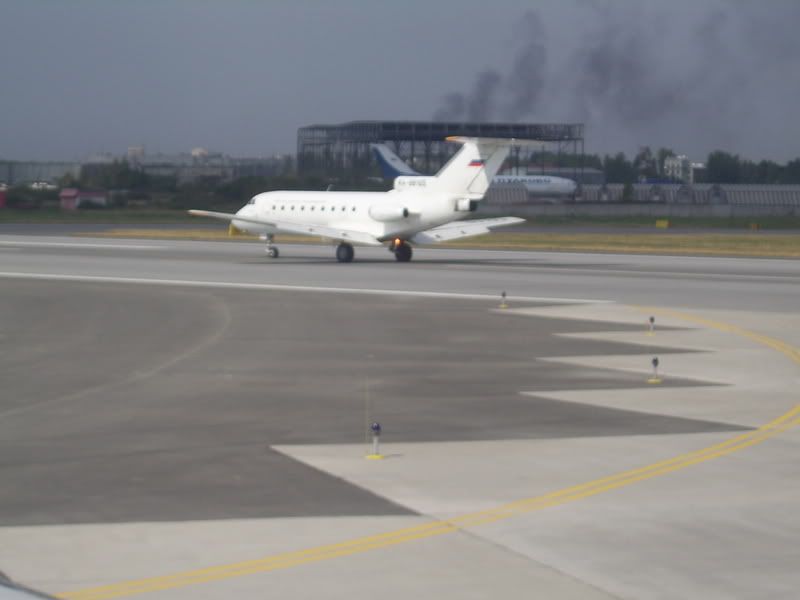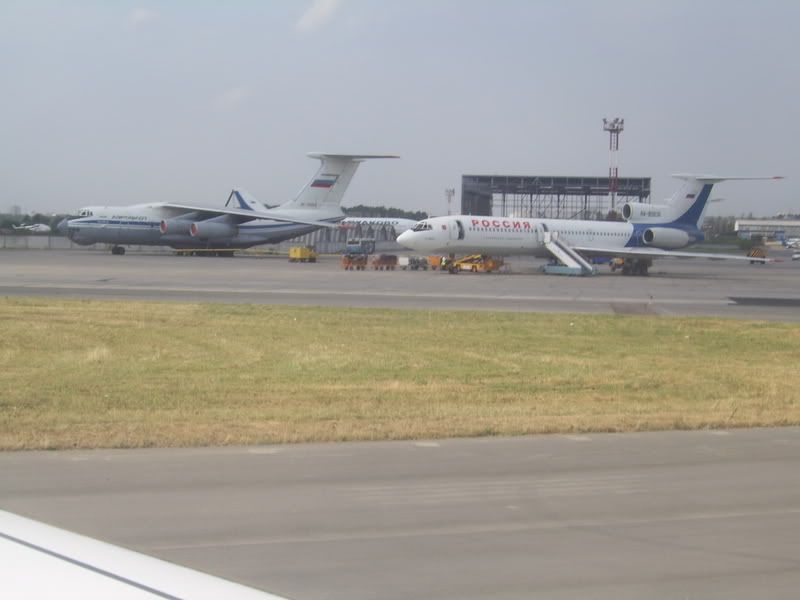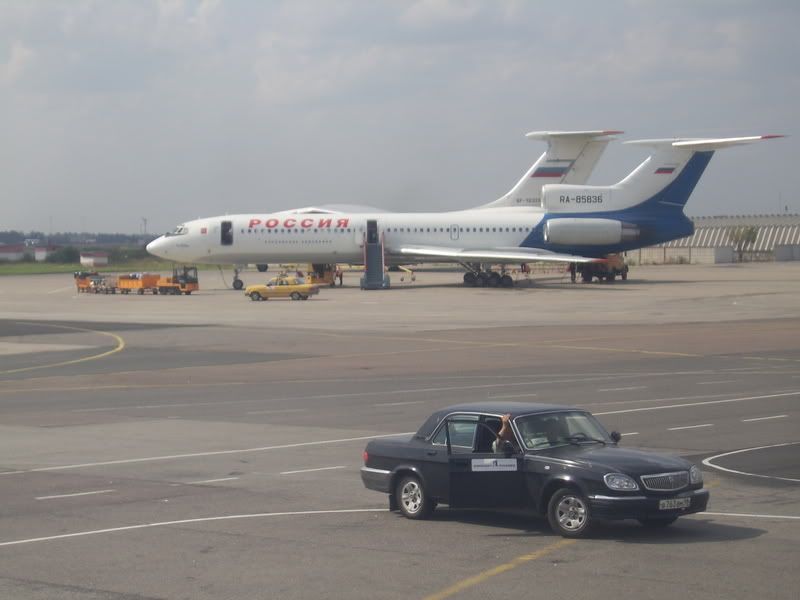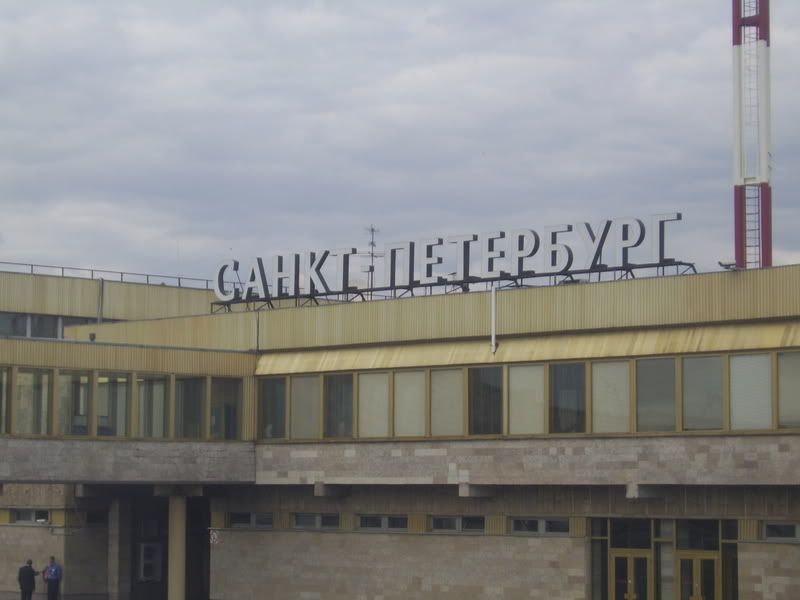 Immigration again only took a few moments, really big improvements made by the Russian governement here!
After a few wonderful days it was time to fly back to Basel on August 20...I this time do not post many pictures of Saint-Petersburg as I have posted them already in my last report a few weeks ago. I this time only show a few pics of Moskovsky area...this is the area around the airport metro station. From there you need to take a bus or mashrutka to go to Pulkovo-1 or Pulkovo-2.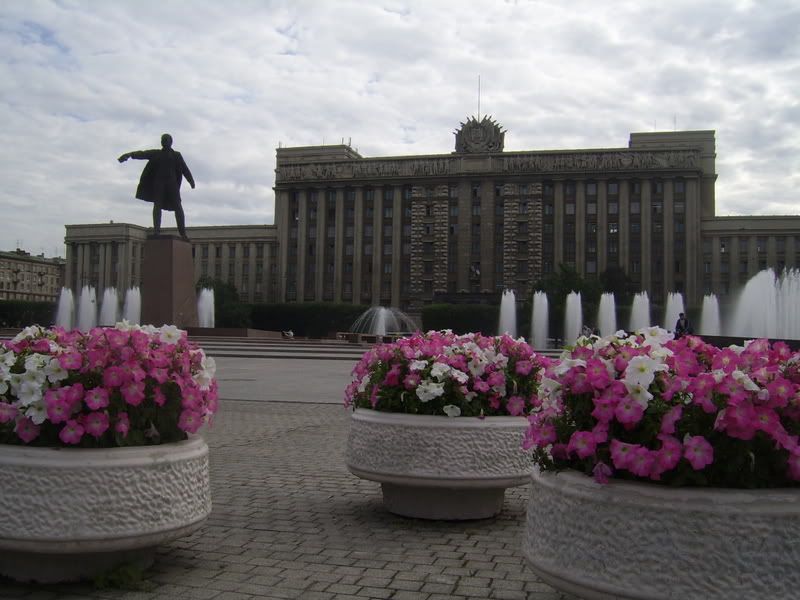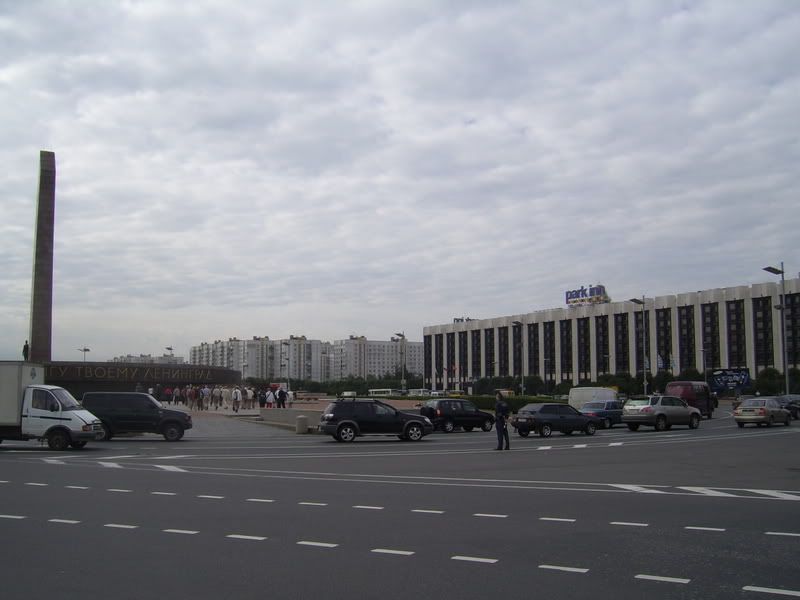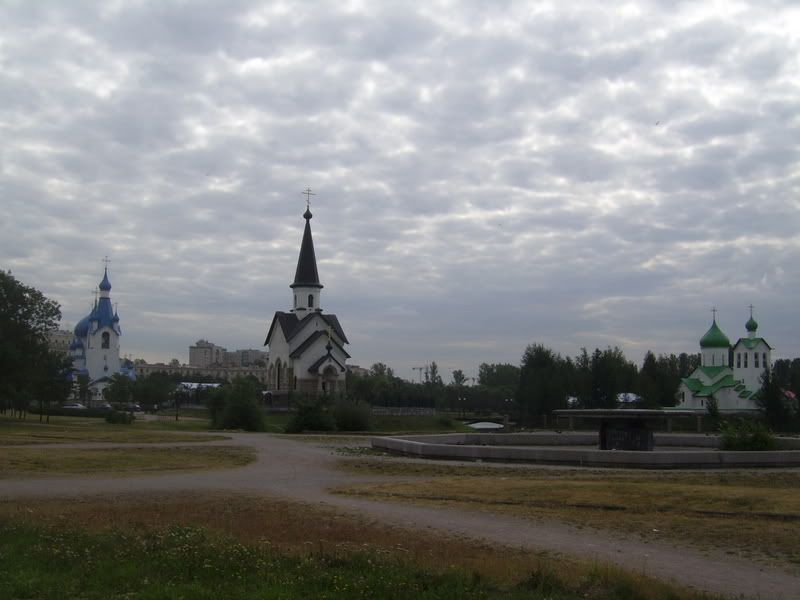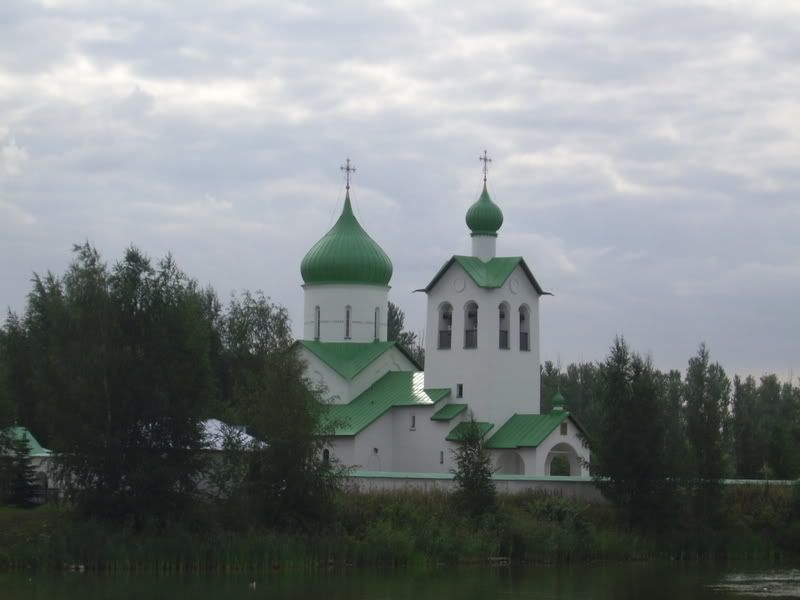 Arrived by bus at Pulkovo-2 two hours before take-off. Make sure to take this time as security controls on Russian controls can take time (even more now with increased terrorist activity in the country).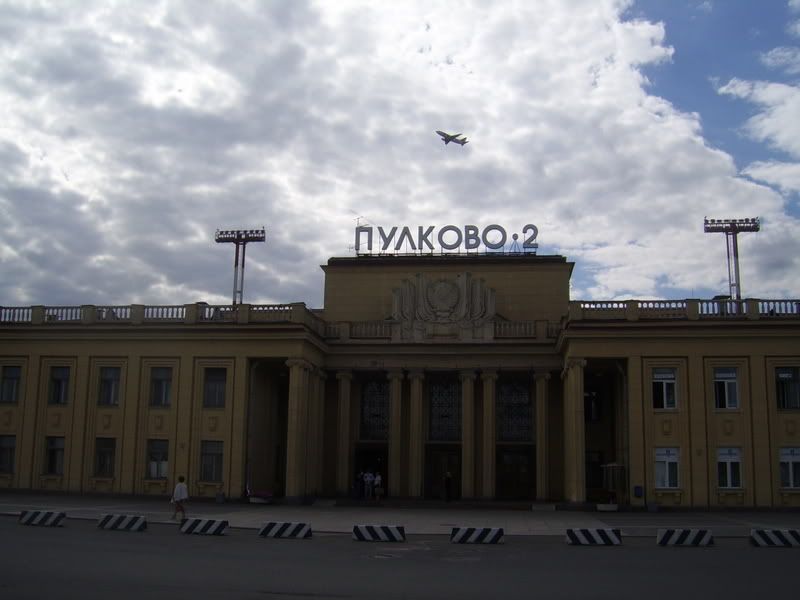 Another packed flight, economy and tourism in Saint-Petersburg is booming but with still regulated markets between Russia and the EU, numbers of flights are (too) low...real cash cows for the airlines...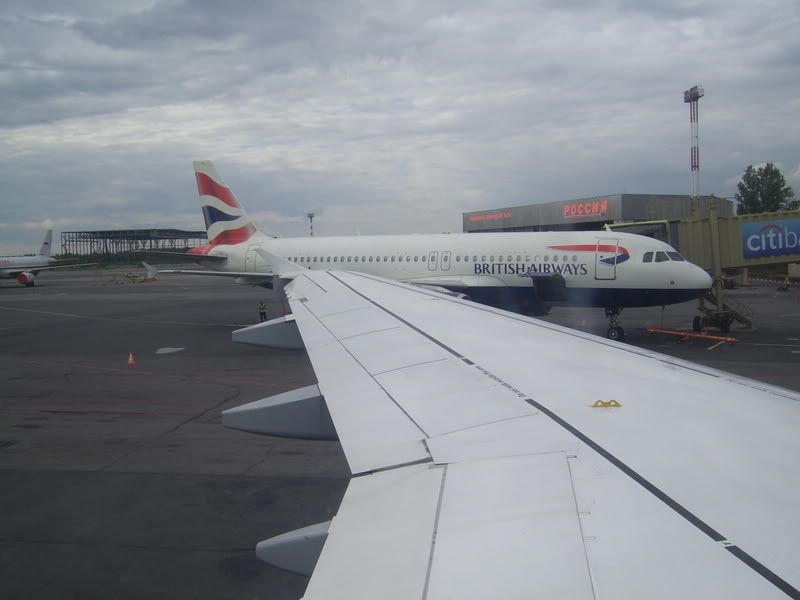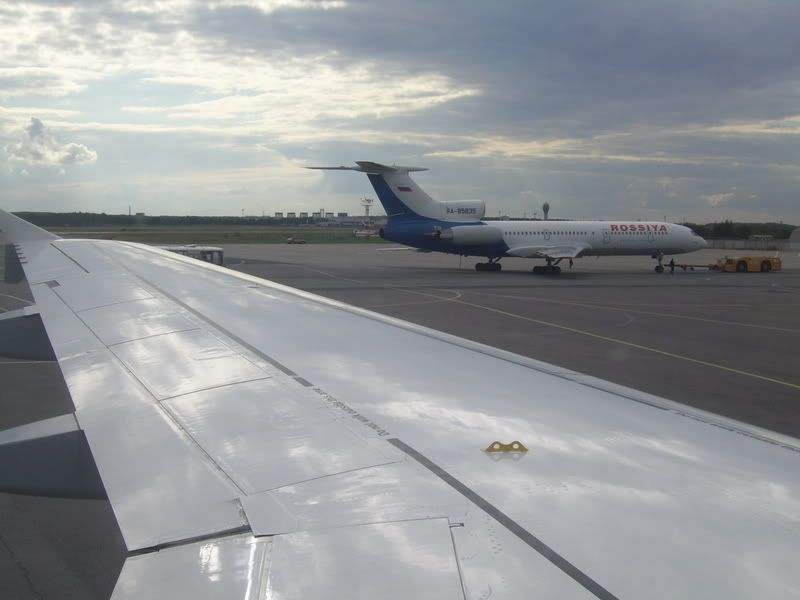 Pulkovo-1 again...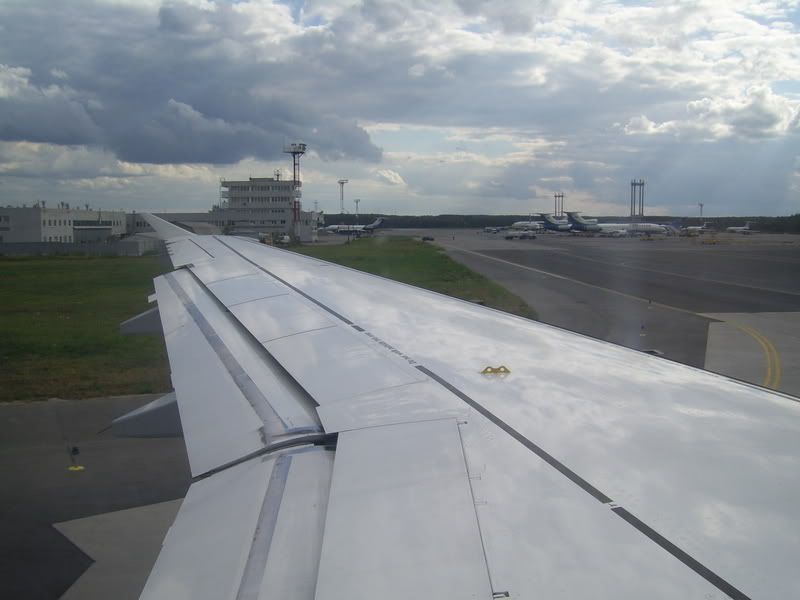 Lined-up for take-off: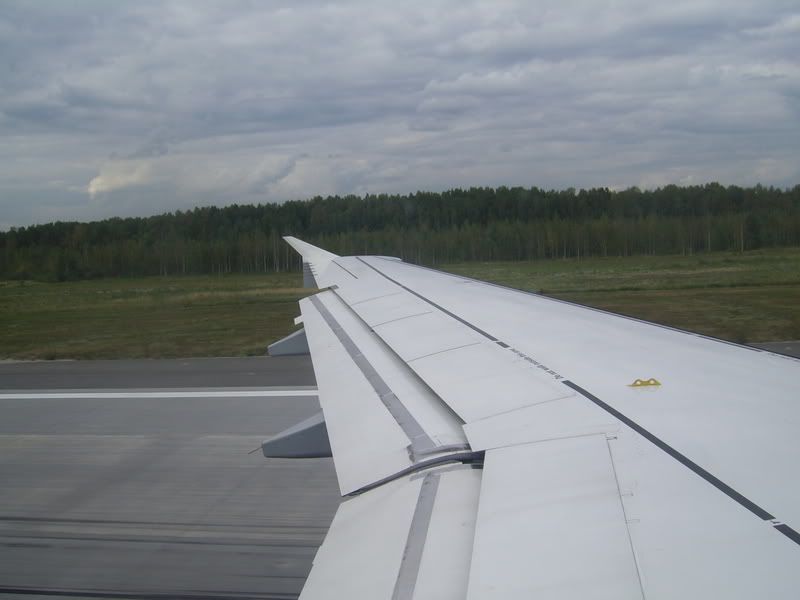 Taking off into the skies: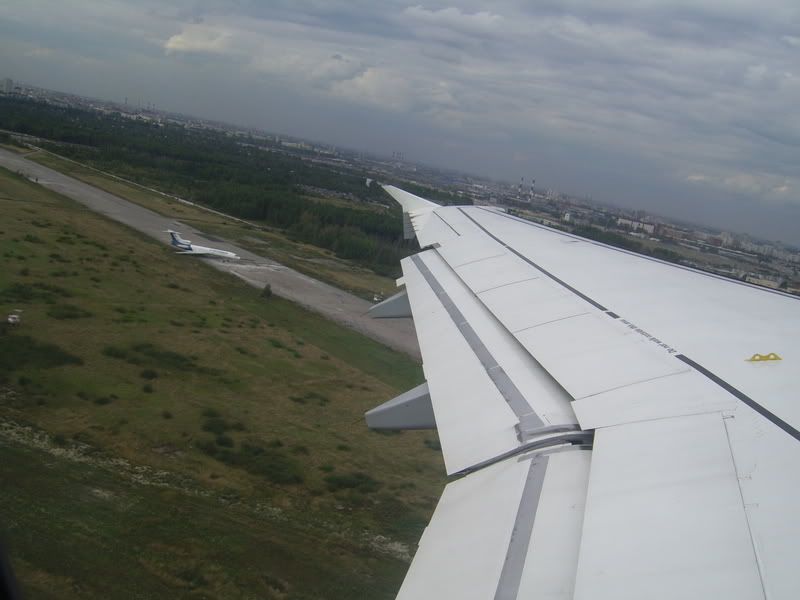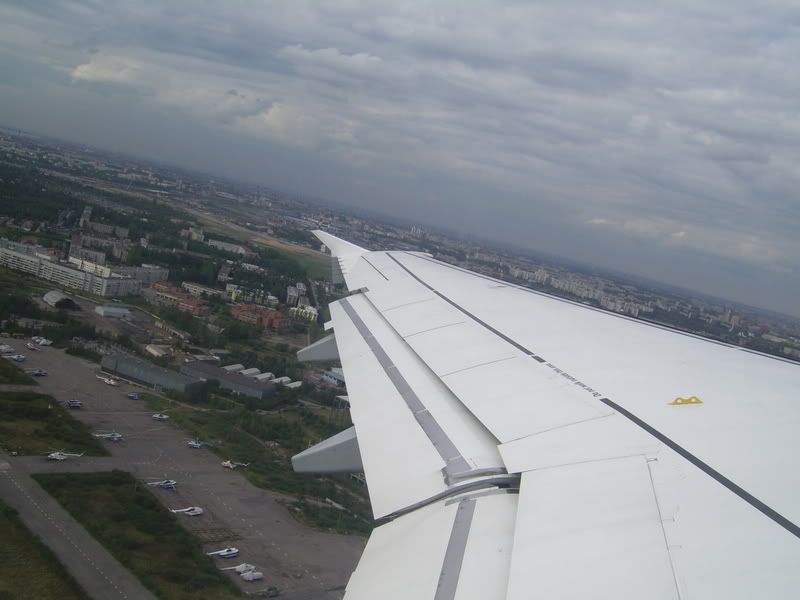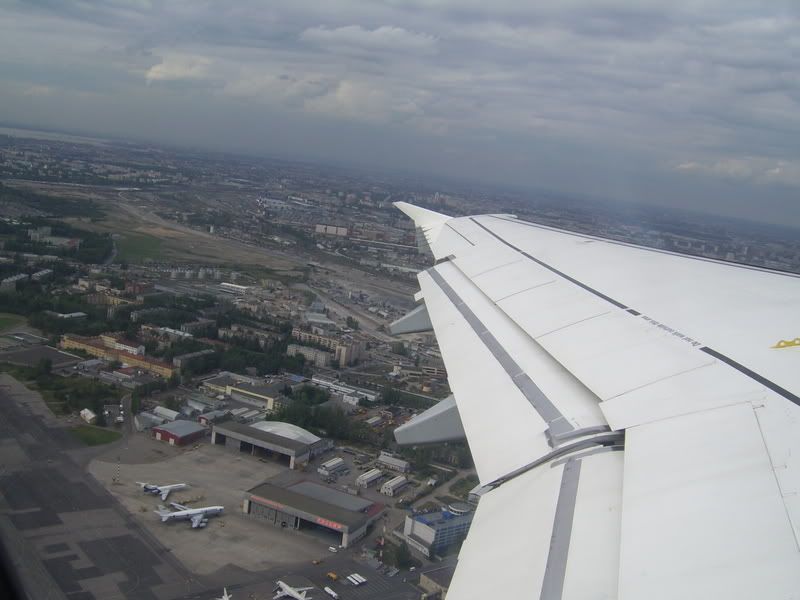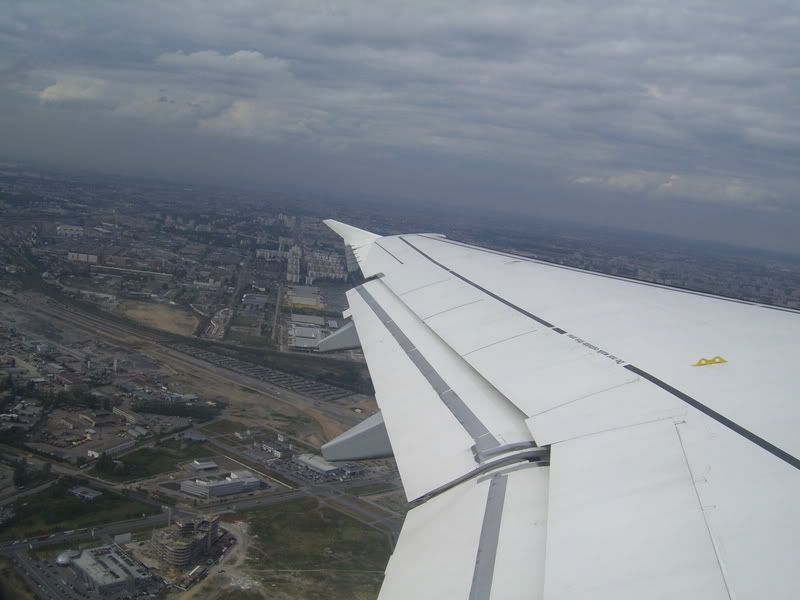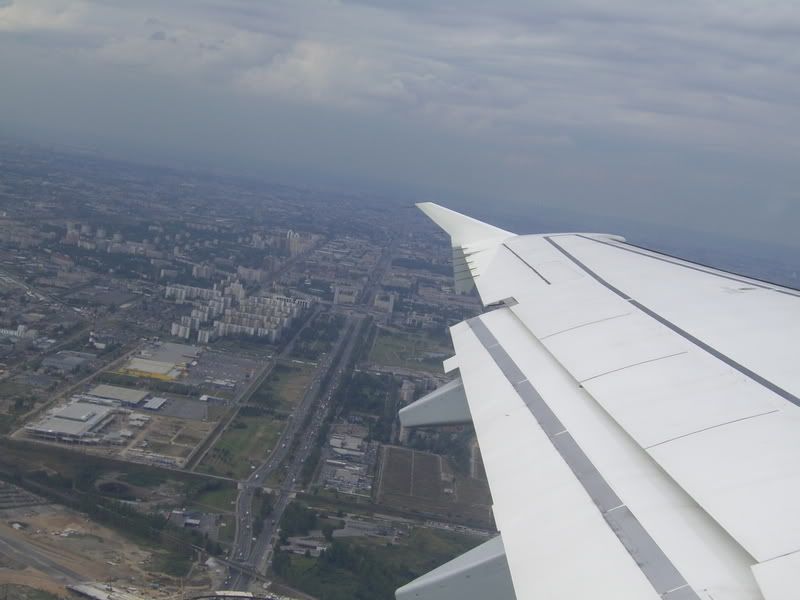 Moskovsky prospekt can be seen as well as some other parts of Saint-Petersburg.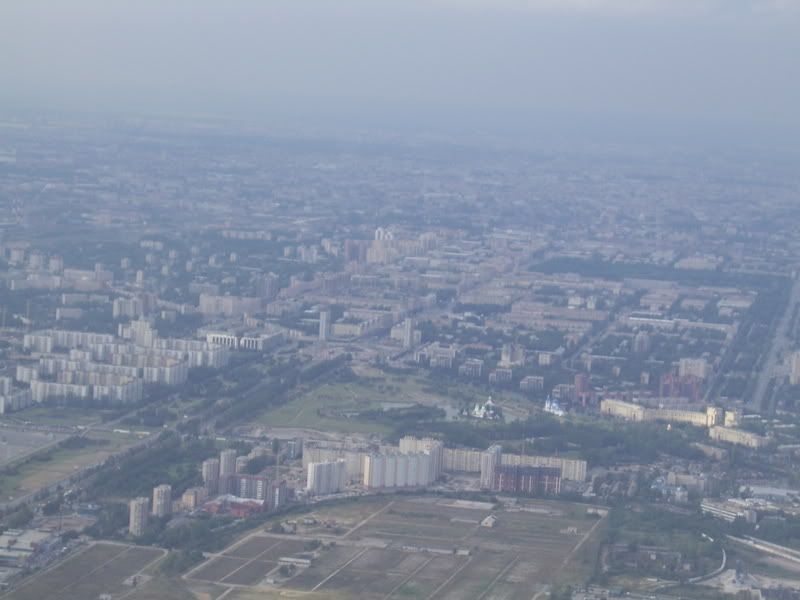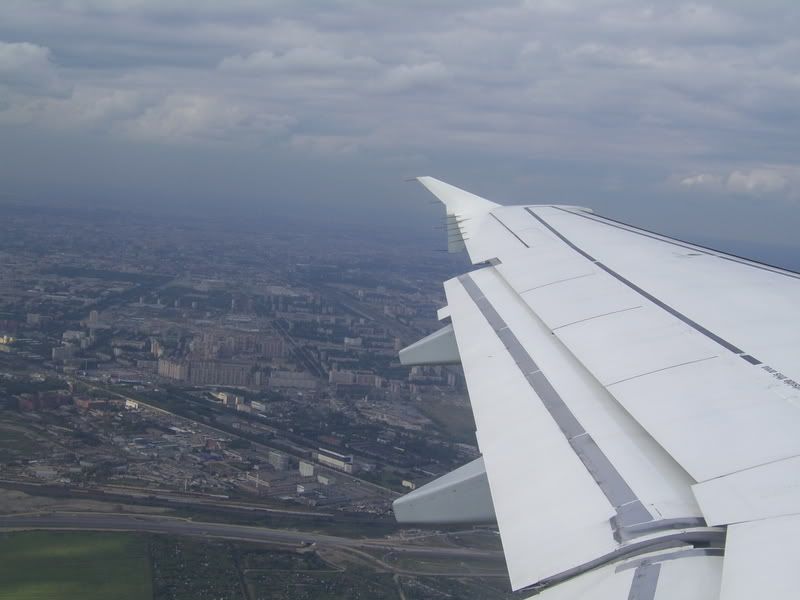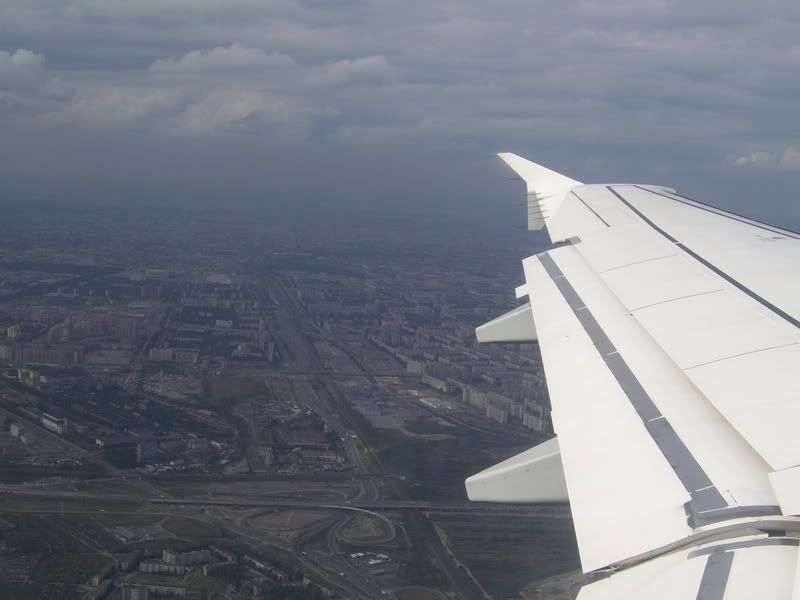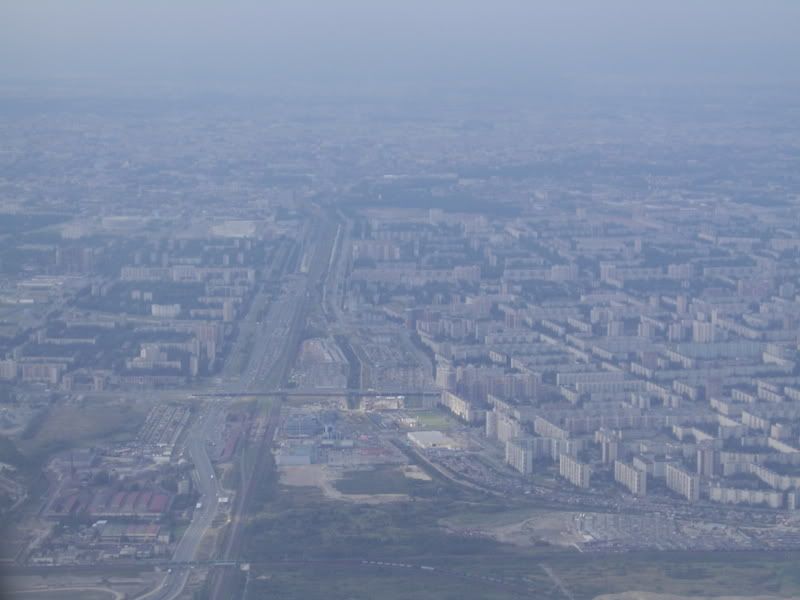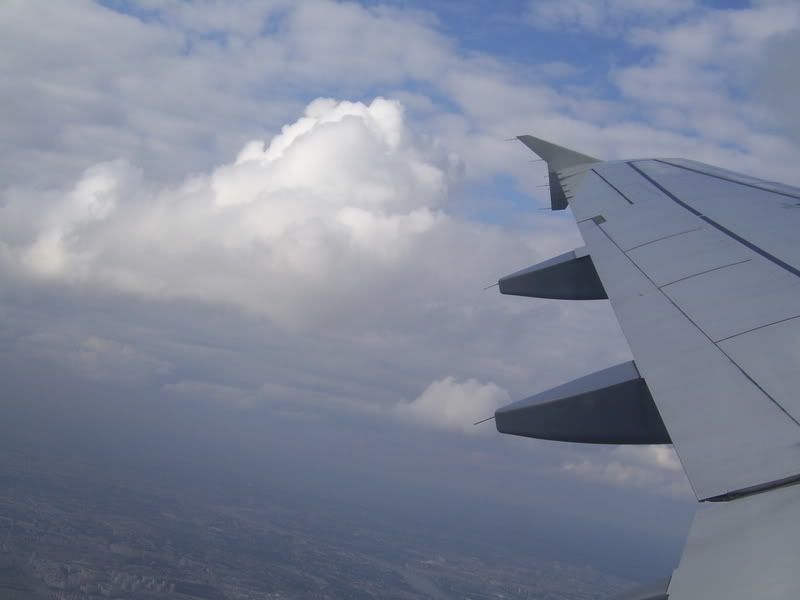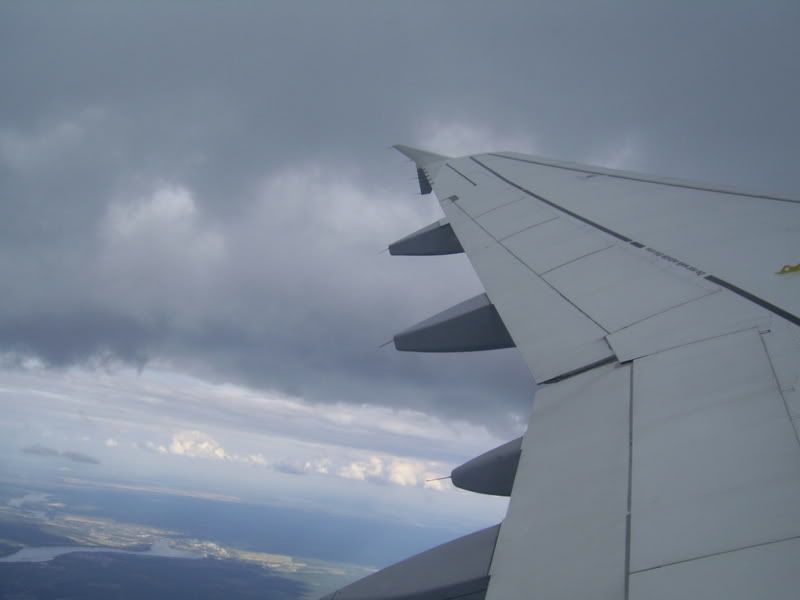 Our routing was over the Baltic states, Kaliningrad and Poland to Munich.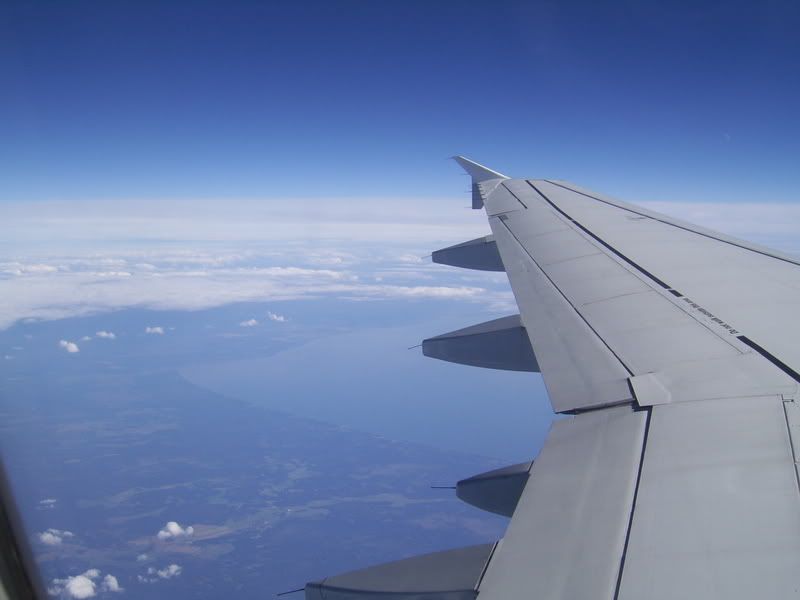 A nice meal was served...pasta with vegetables, bread and a chocolate bar...together with several drinks...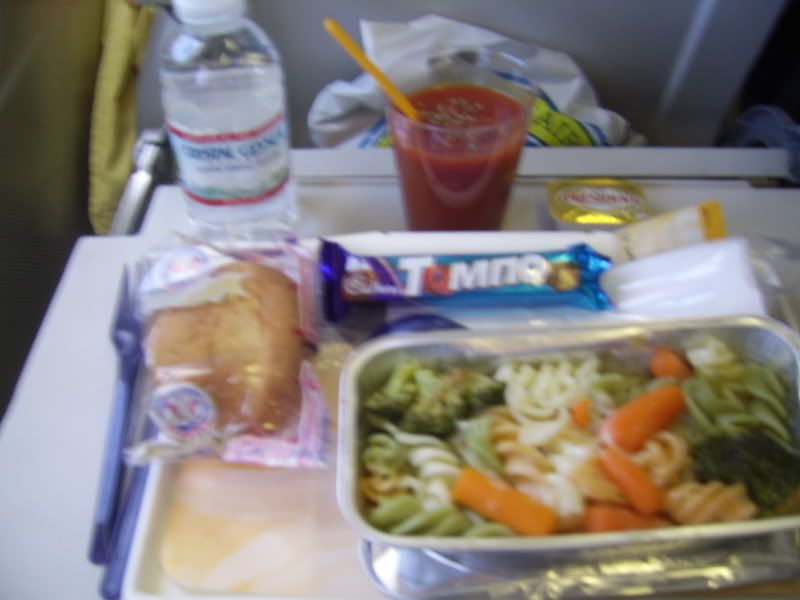 Already starting our approach into Munich after 2 hours and 40 minutes: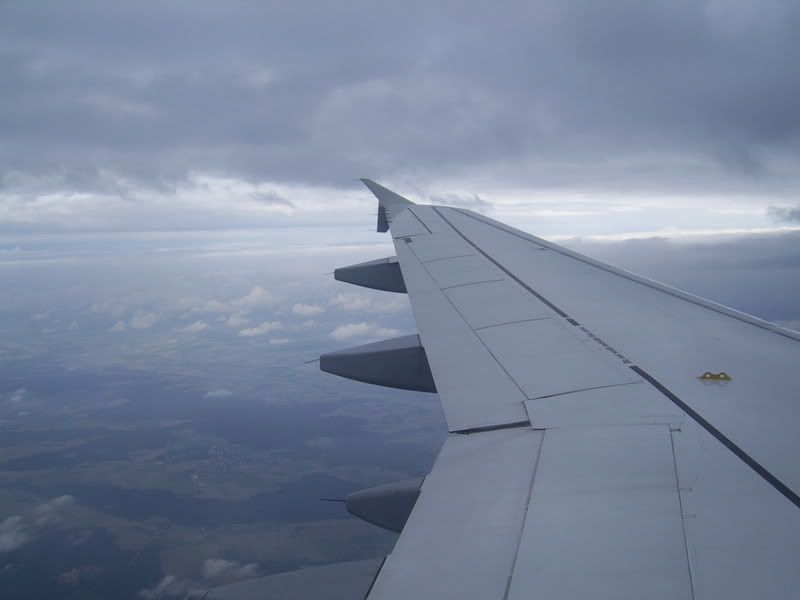 Not nice weather at all...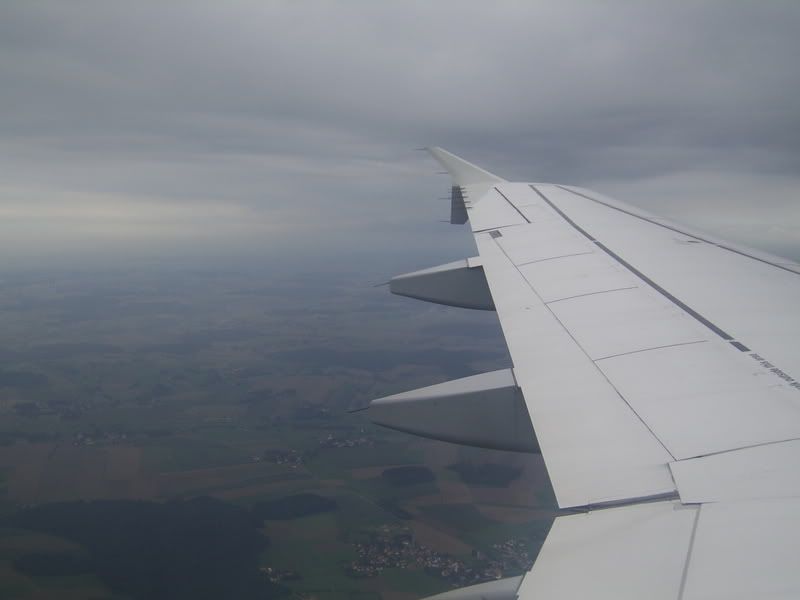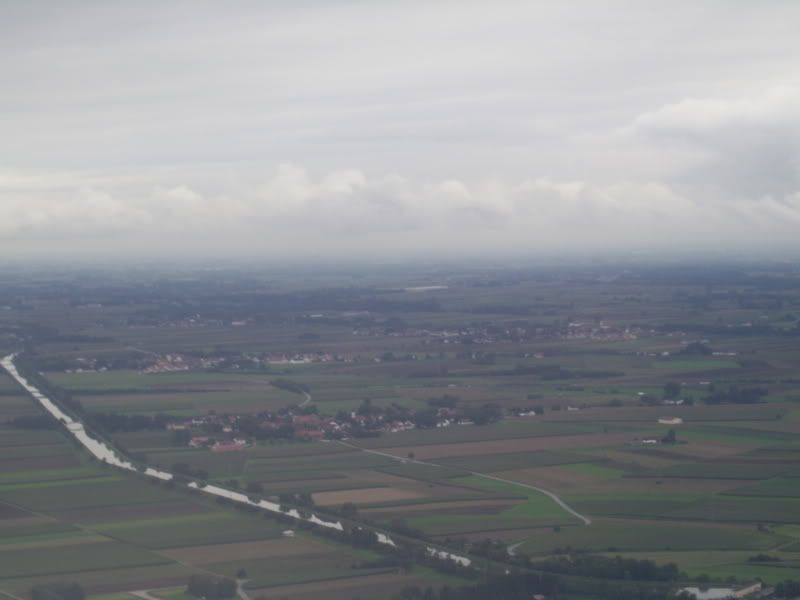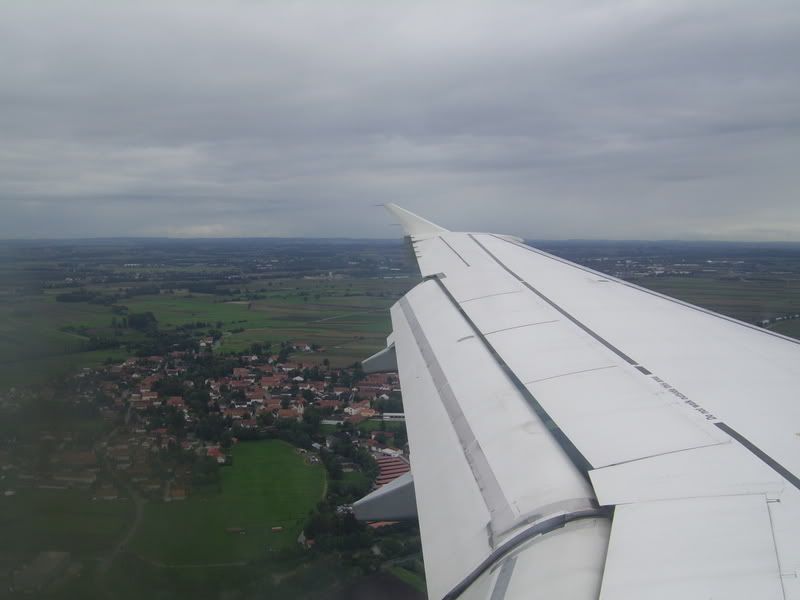 A hard landing this time...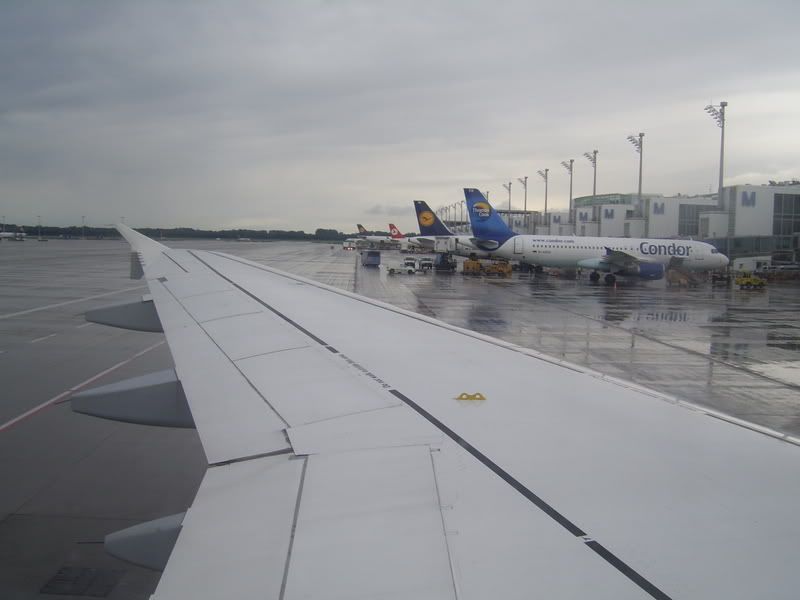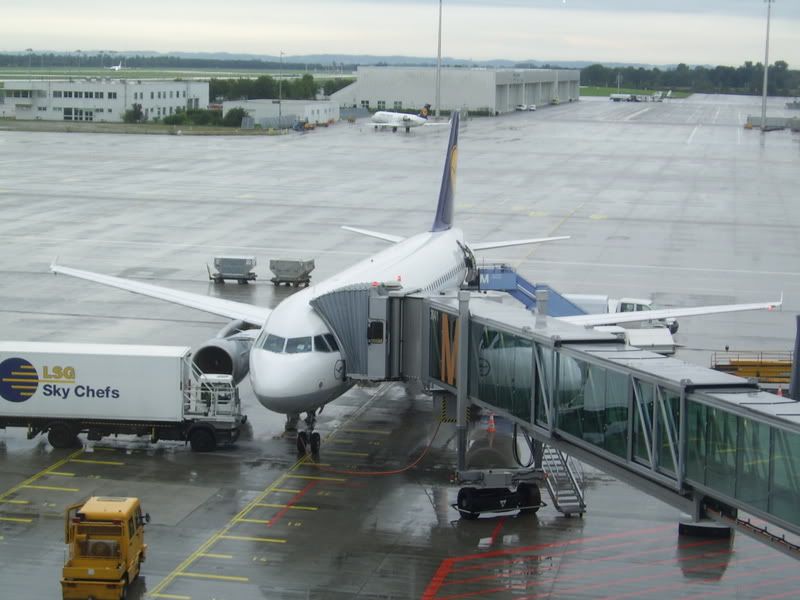 Munich airport is a really nice airport to connect. There are nice shops and the gates are easy to find...also the airport is not as packed as for instance Frankfurt. Also Lufthansa offers free coffee and tea to the passengers which is a nice gesture.
The biggest surprise however was Air Dolomiti. Air Dolomiti is an Italian regional airline which mainly flies for Lufthansa. But not like Augsburg Airways and Contact Air they have their own livery crew and inflight service. To make it short...the service was outstanding. The flight from Munich to Basel is really short but they managed to serve a nice meal with Italian specialties such as cheese and mortadella suasage. All came along with a nice glass (and I mean a real glass, not a plastic cup) of Italian red wine and free refillings! The whole crew was Italian but fluently in Italian, German, English and French. Also the ATR-42 was outfitted with nice leather seats, they played nice music while boarding and distributed refreshing towels prior to take off. A fantastic flight on this airline!
View Large
View Medium


Photo © Simon Prechtl - LOWL Spotting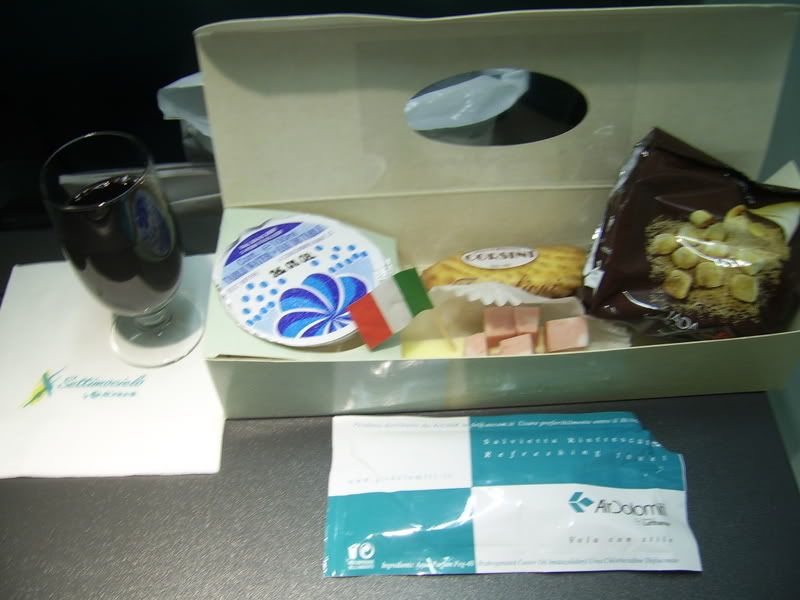 After arriving in Basel.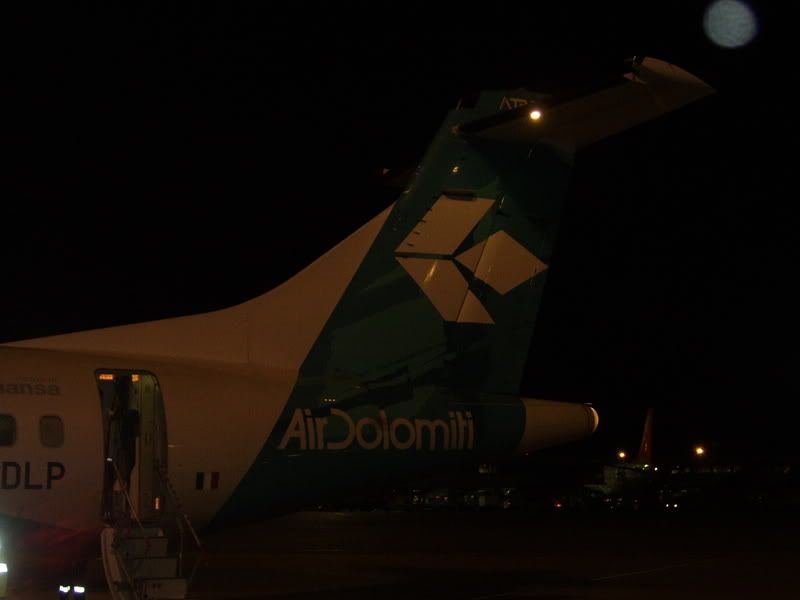 This time no problems on Lufthansa, service on board was good. I however rate the regional carriers Tyrolean and Air Dolomiti above Lufthansa. Next time I will for sure watch for flights operated by Air Dolomiti!
I hope you enjoyed this trip report as much as I enjoyed my trip to Russia and back. Comments are as usual highly appreciated!
Best regards
Thomas