Every summer I go back to Ireland for a week or two and visit the family. I went for a weekend in May and wasn't planning on going again this summer but as my Dad had two weeks off work, we decided to go. I needed to be back by August 23rd as I would be getting my GCSE exam results so we would only be in Ireland for a week. We checked a few dates for LHR-ORK but fares were quite high but because we live in Tipperary we had the choice of two airports and although I prefer Cork, the fares to Shannon were lower and so we booked EI383, LHR-SNN on Thursday August 16th and SNN-LHR on Wednesday 22nd of August.
Route: London Heathrow - Shannon Airport
Date: Thursday August 16th
Airline: Aer Lingus
Aircraft: Airbus A320
Reg: EI-DET
Name: Saint Brendan
Into Service: 28 Jun 2006
We walked into a chaotic Heathrow Terminal One. The Aer Lingus FastPass machines were all being used and the Que for checking was already quite long and there was even more people at BA and BD check-in. It wasn't long until a FastPass machine was free, I already selected our seats online which were seats 3A and 3B. The Que for bag drop off wasn't that long but a few passengers hadn't paid for their luggage online and refused to pay for it at check-in, they started arguing, I'm sure most of Terminal One heard them it went something like
"did you check that CityJet airline"
and the woman he was with said
"I checked Air France"
and he replied
"why would Air France fly to Ireland, I think it's clear where they fly, it's in the name so it is"
the woman then stormed off presumably to the bank so she could pay for their bags. We were next and a young Chinese woman who I have seen before checked our bags and wished us a pleasant flight.
We went for a cup of tea and then to WHSmiths to get a newspaper and AirlinerWorld magazine. After that there wasn't much else to do so we went through security, some people in front of us had a few problems and the woman was getting annoyed so she sent them back to BD check in but everyone else including ourselves were fine. While in the waiting to go through the metal detectors I say someone I recognised, I looked again and he looked very much like Aer Lingus Chairman. John Sharman. I wasn't sure but he disappeared by the time we were in the departure lounge but it was possibly him as he had a meeting in Shannon the next day.
I took a seat and watched the many arrivals on 27R, here are the photos.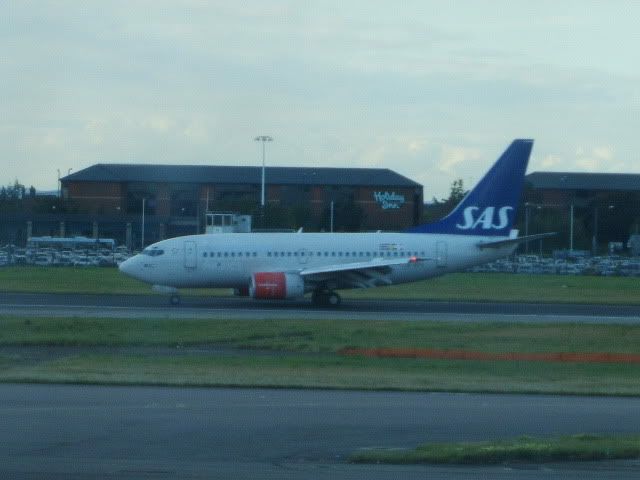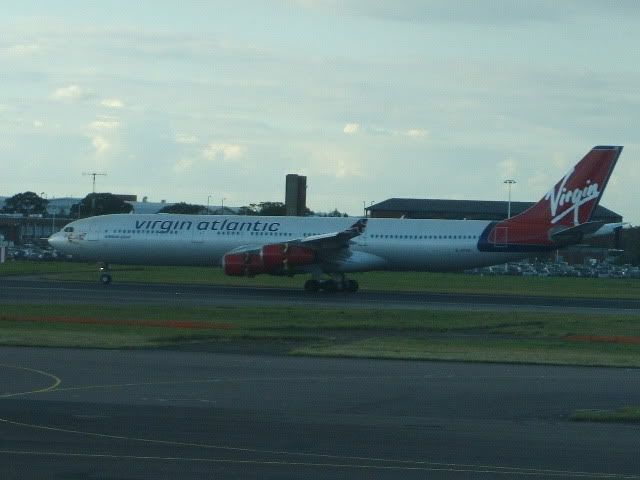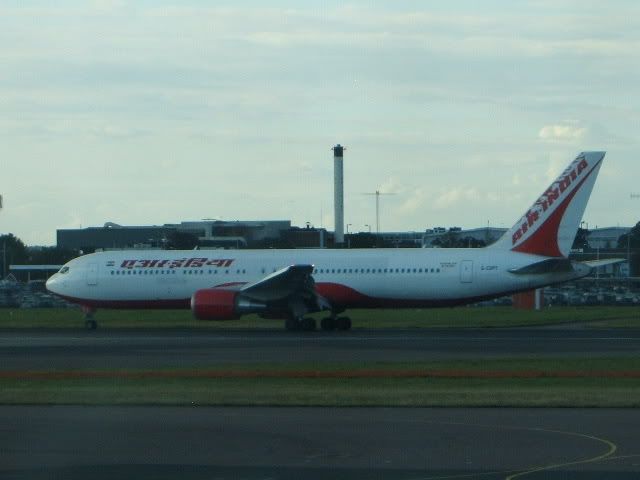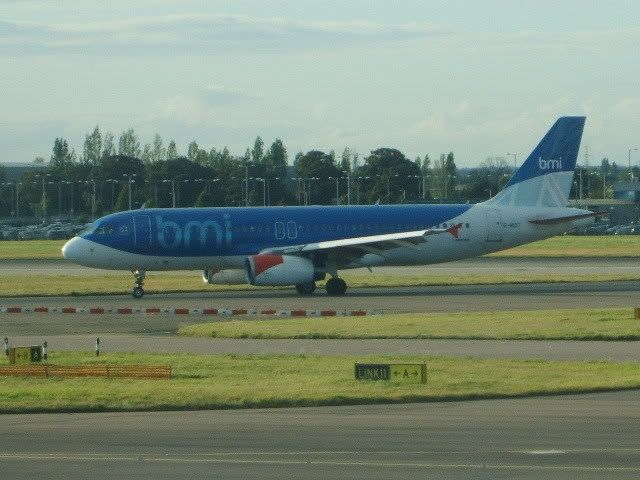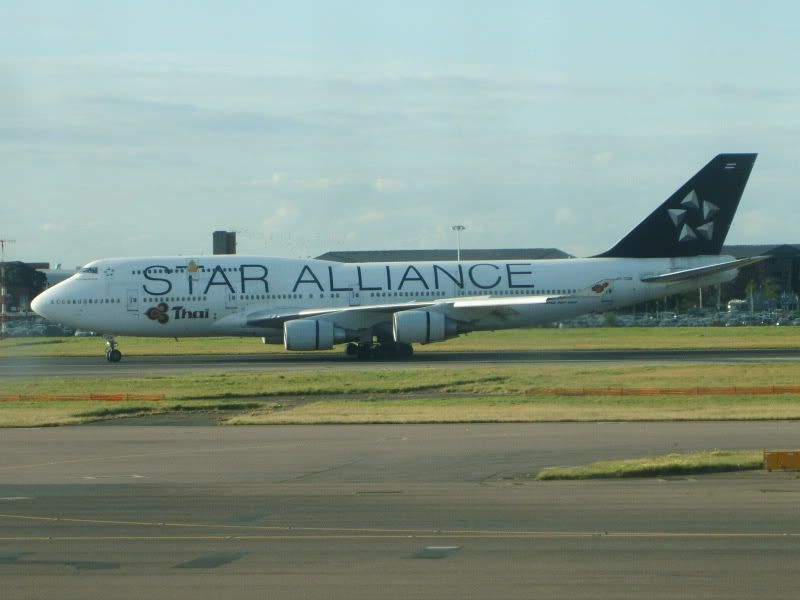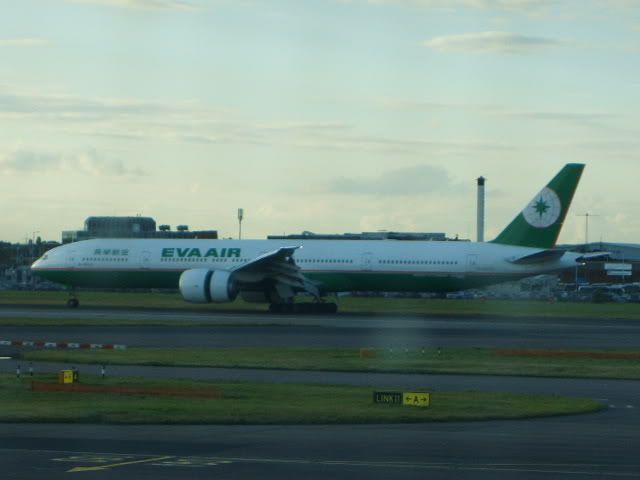 Here is my aircraft, EI-DET which was a little late due to a busy Heathrow and being stuck in a hold for 10 minutes.
Our flight was called just after three other Ireland bound flights with EI and BD. We were left in the air bridge for quite a while and that added to the growing delay. We finally got on board and were greeted by two very smart female cabin crew, one had black curly hair and glasses she was very nice and welcomed everyone with a smile and "hello, how are ya" we sat down in seats 3A and B.
Terminal One with Bmi 10 year *A livery
AC 767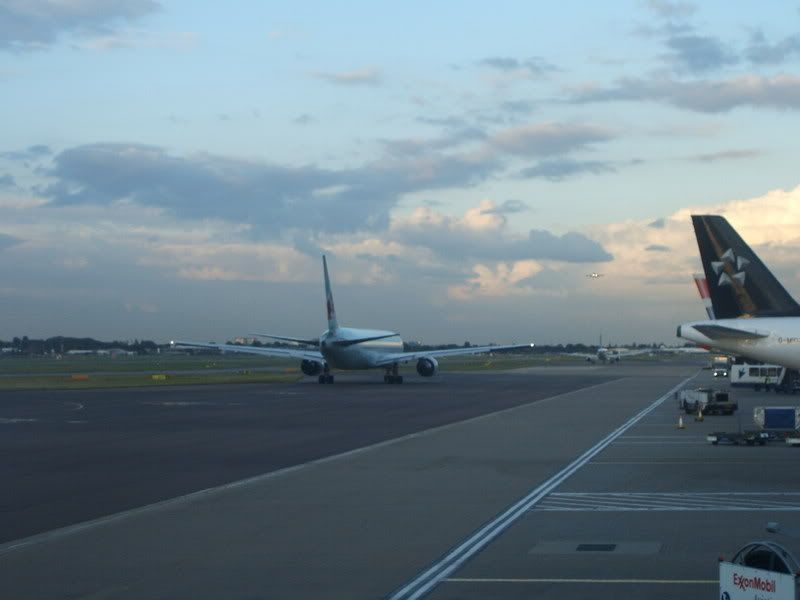 Taxi was very bumpy but we were going quite fast, the pilot apologised for the delay and bumpy taxi but promised a smooth a flight.
I filmed the take-off it's only one minute long but has some views of T4 and an SQ 747.
Take off was on 27L
After take off we climbed and I saw a large shower south of us, as we go closer it provided some great veiws.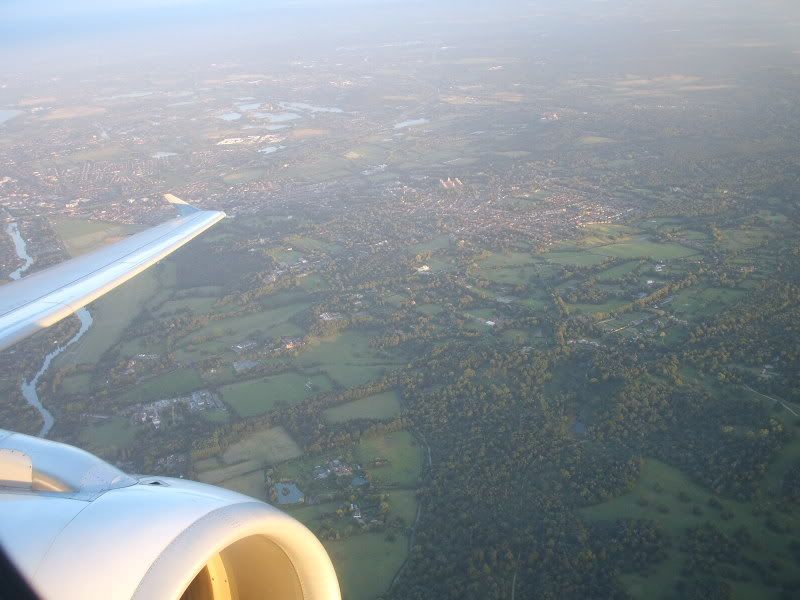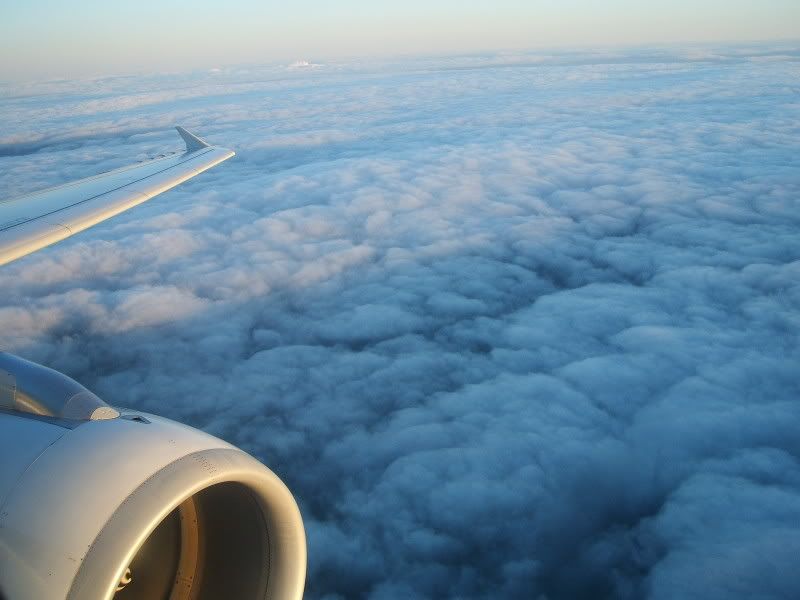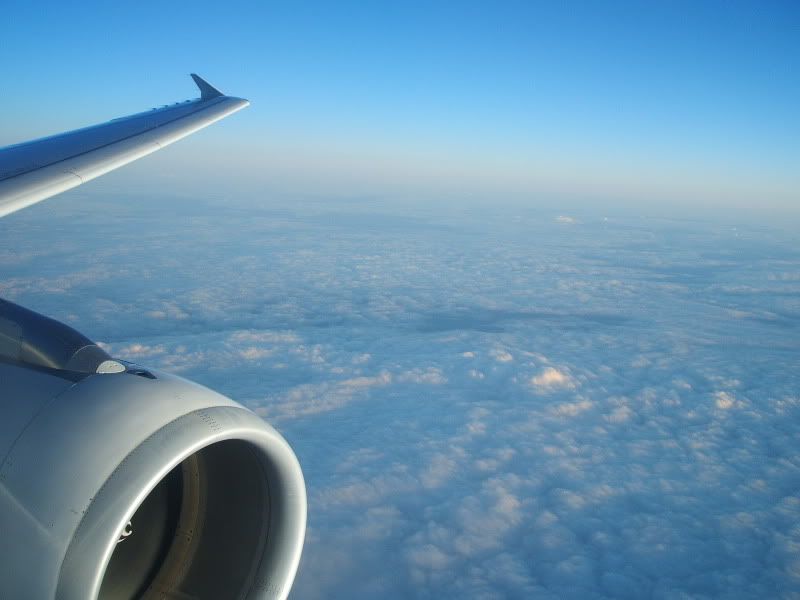 The crew came round with the usual offerings from SkyCafe, I just had a Coke and Twix for €3 and relaxed for the rest of the flight. The crew were very chatty and I talked to one about the SNN-LHR issue, she said she felt betrayed by EI management and would be so happy for Aer Lingus and the new Belfast base if it wasnt for the loss of Shannon staff. She said she was surprised someone of my age (16) was so interested in the issue. After our chat she went back prepared for our arrival in Shannon. The cloud built up and we began our decent, flaps went down and we hit some light turbulence. Here are some photos of the decent, Ireland is always a welcome sight when we break through the clouds.
Here's the landing in Shannon we passed a Silverjet 767 and other aircraft as we landed and taxied to our stand.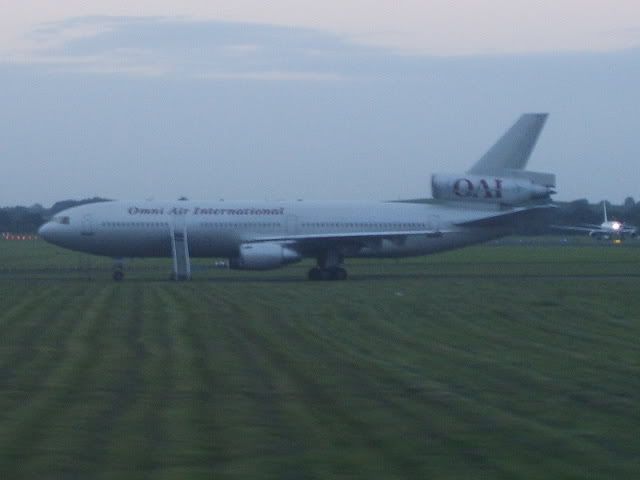 Ryanair advert in the baggage hall
Once again Aer Lingus provided a great service and its mainly down to the staff, without the great attitude of the cabin crew Aer Lingus flights really wouldnt be the same and everytime I fly EI they remind me why they are the
Irish Airline
Thanks for reading!
Kev.