Here's a brief report of an Air Philippines B737-200 flight I took on a family trip to the Philippines. Full routing of this trip was BKK-MNL-CGY//CEB-MNL-BKK, all other flights were from Cebu Pacific's PHP 1 fare sale, not much to report on those flights since 5J doesn't even serve a free drink anymore and the classic DC9s have been replaced by boring high-density A319s and A320s.
28 June 2007
Manila Ninoy Aquino International (MNL/RPLL) – Cagayan De Oro Lumbia (CGY/RPML)
Air Philippines 2P/GAP 993
Boeing 737-247 Adv
RP-C8011 [Delivered to Delta 22MAY1987]
1200-1325 – On Time
Economy Class, Seat 17A
View Large
View Medium


Photo © Je89 W.
No photos in database with Air Philippines livery
We arrived on 5J932 from Bangkok at around 6am, and since 5J has been delayed on many of my flights, I deemed the 8am Air Philippines flight to be too risky on a separate ticket. Thus, after being ripped off by the taxi mafia (try hauling bags, baby stroller etc upstairs to catch a meter taxi...) and arriving at Centennial Terminal 2, my wife's sister living in MNL came to say hi and I went to pick up our tickets from the PAL office.
Booked the codeshare PR993 on PAL website and my credit card was charged, yet it had not been ticketed and the whole thing was a complete mess. Supervisor intervention was required to have the tickets issued, rather ridiculous.
Electronic for us and old style paper for our baby. Why does PR insist on paper tickets for infants?
Usual ticket and security checks of course when entering the terminal, and thankfully the 2P993 check-in counters were not busy yet. They seemed to have trouble understanding the PR e-tickets, but boarding passes were eventually issued, and a couple of kilos overweight baggage was not an issue. Was once charged about $5 for overweight baggage on PR, and I fully expected such ridiculous episode this time as well.
Air Philippines boarding passes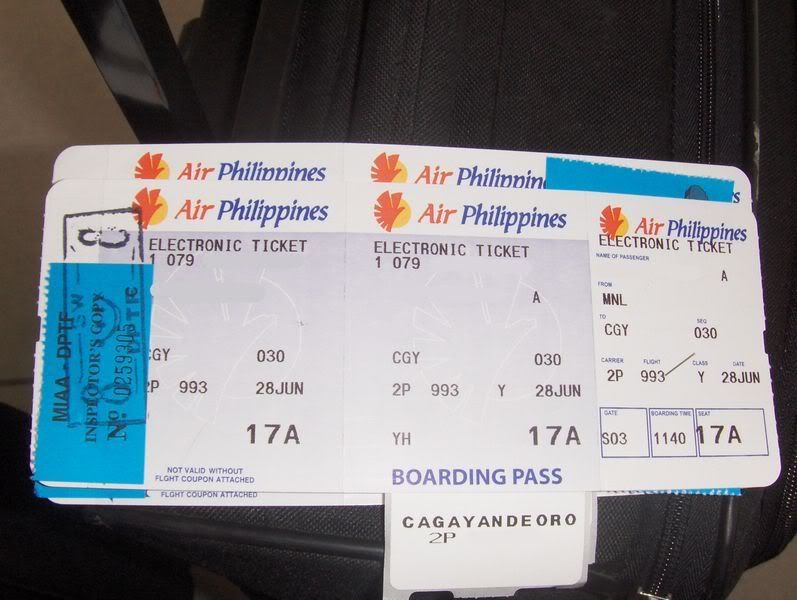 We paid the terminal fee and went through security next. MNL is definitely a place where one needs lounge access, nothing to do in the departures area... Alas, my own fault since I wanted this B737-200 flight instead of PR Mabuhay Class two hours earlier. We had some overpriced food from Delifrance, the gate changed a few times, but boarding eventually started on time at around 11.45am.
I was sad to see RP-C8011 at the gate, but it appears all the early B737-222s,including the first ever 737-200 series, have been grounded by 2P and can be found parked by their hangars near the old domestic terminal. 8011 is newer than many 737-300s flying, having been ordered by Western and delivered to Delta in 1987. Anyway, still happy to fly on a classic of course.
Full Delta interior onboard, including 8 F seats sold as Y in the front. I requested a seat in the back for proper inflight audio entertainment.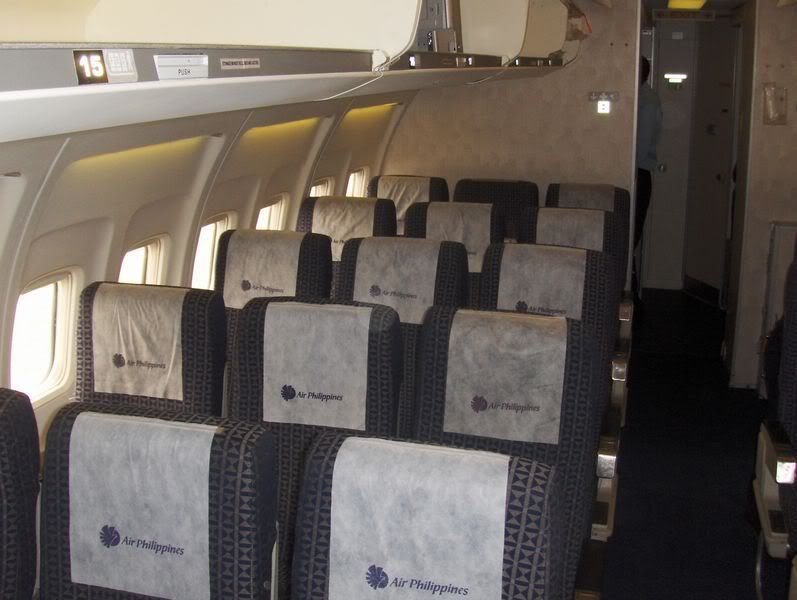 This plane even has 737-300 style overhead compartments
Legroom was Delta legroom I assume since it wasn't bad. Efficiency doesn't seem to be of any concern to 2P, the config even went to 3-2 in the back.
Safety card and the warning on the back of it. Never seen such a warning before...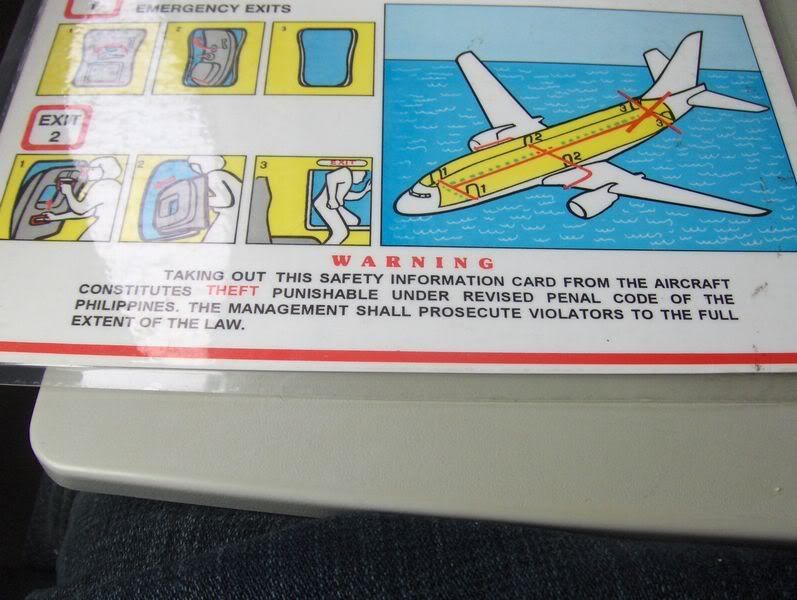 Don't count on satellite calls onboard...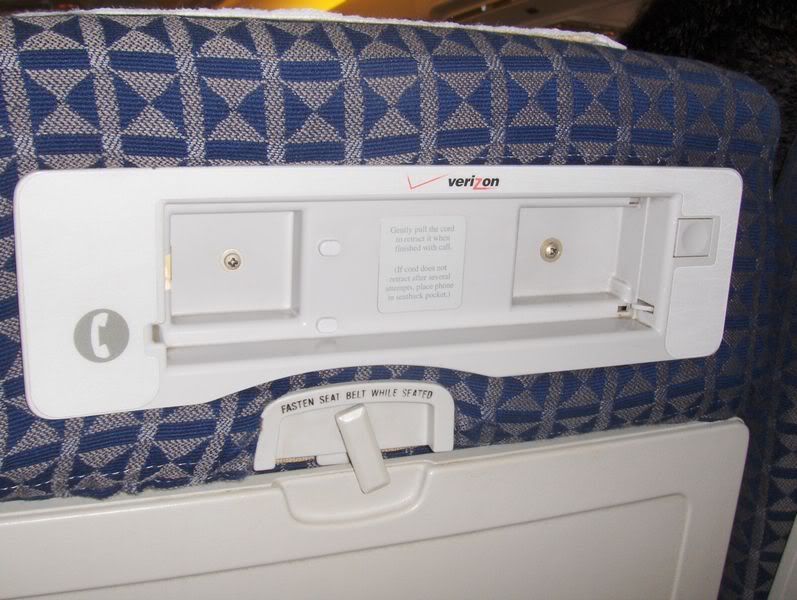 Inflight magazine, also said "Don't remove from aircraft".
Crew did their pre-flight checks, and when they asked a person in one of the two-seaters behind us to move, I thought they'd tell the lady in our aisle seat to have a seat there to give the three of us more room since the flight was far from full. Wrong – they took the seats themselves, including takeoff and landing, and even dozed off inflight. The male F/As were rather unprofessional and poorly groomed – unshaven faces, ties tucked inside their shirts, open buttons in their shirts... Throw them a polo shirt Cebu Pacific style if they can't be bothered to properly wear an uniform!
About to push back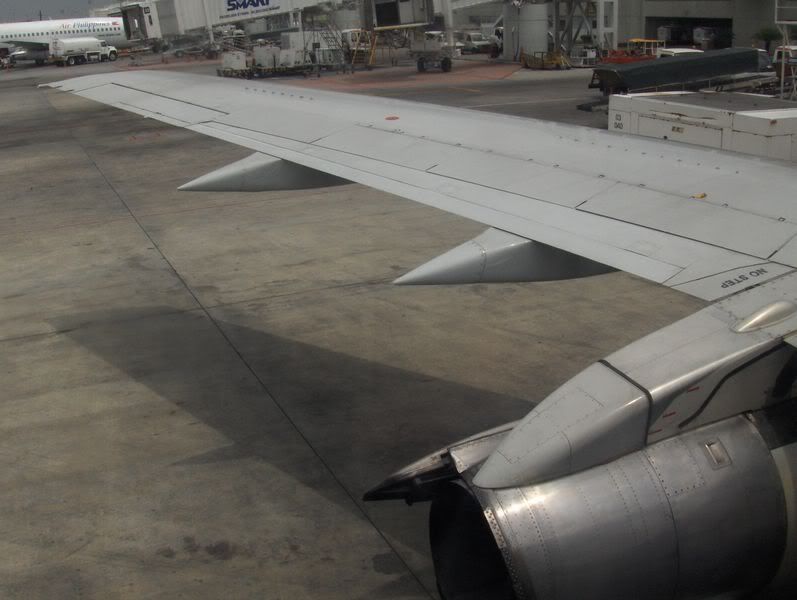 More Air Philippines classics next to us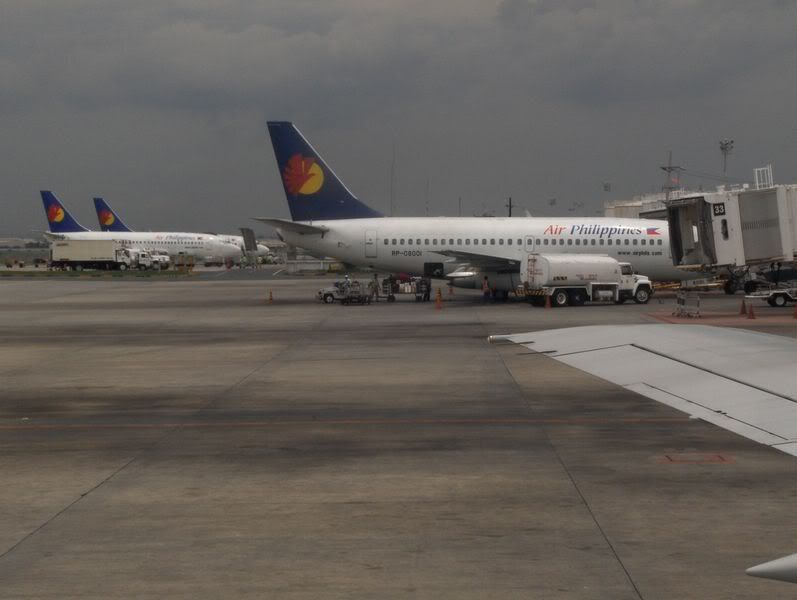 We pushed back on time, and took off minutes later since there was no queue this time of the day. A classic noisy B737-200 takeoff, a rarity these days.
LHT Philippines hangar and a PR A330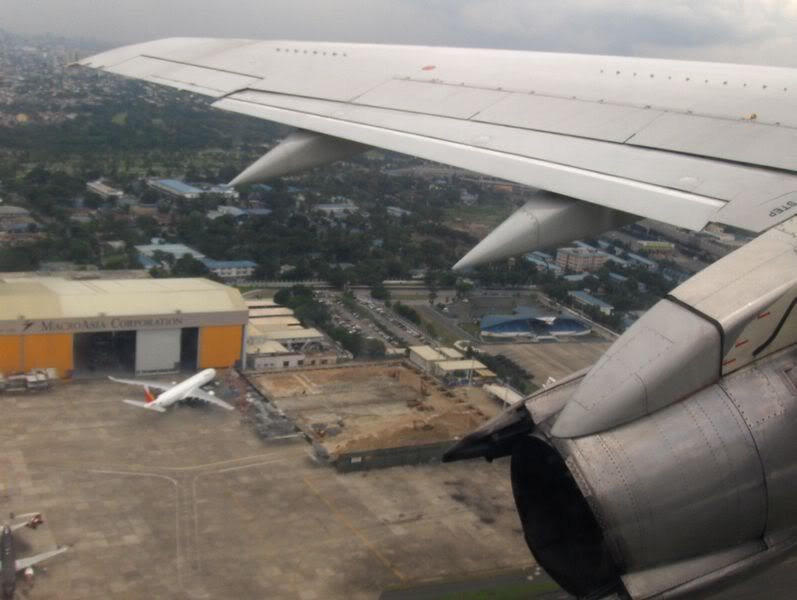 Views of Metro Manila after takeoff
A snack similar to PAL domestic snacks was served as soon as the seatbelt sign went off. Interesting to note that some of the snacks were made in Saudi Arabia.
Inflight views – it was a nice day for flying and some of the island views are simply amazing.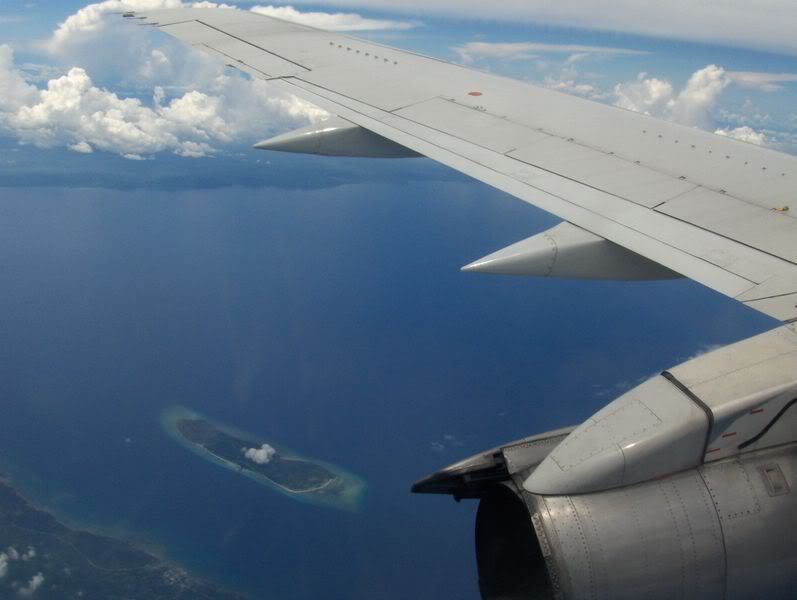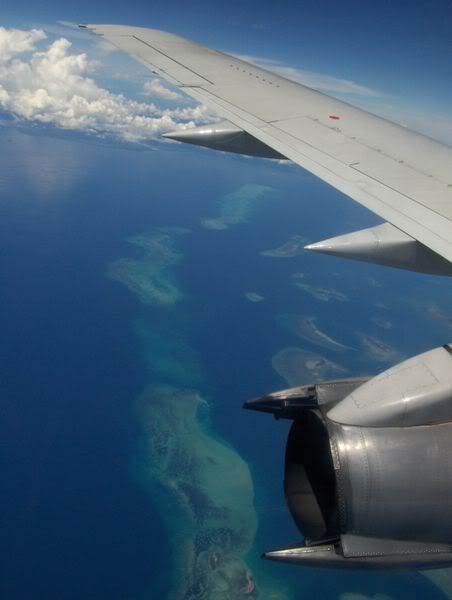 Soon, we started our descent into Cagayan De Oro after a smooth flight with great views.
Northern coast of Mindanao
Flying over the city towards Lumbia airport, located somewhat up in the mountains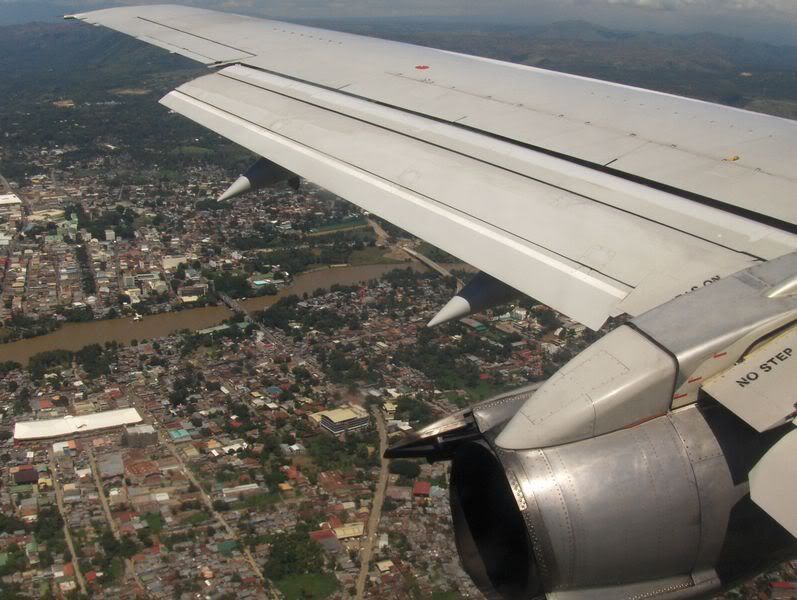 Final approach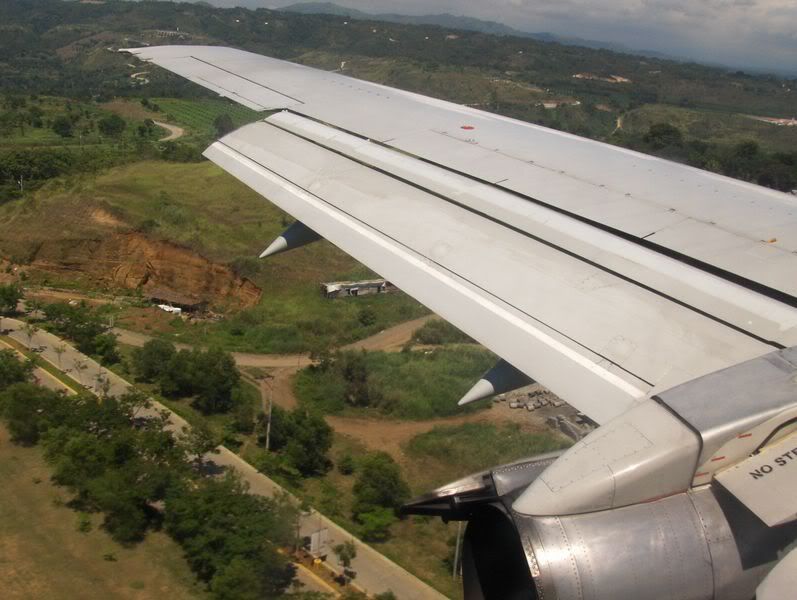 The classic bucket reverser in action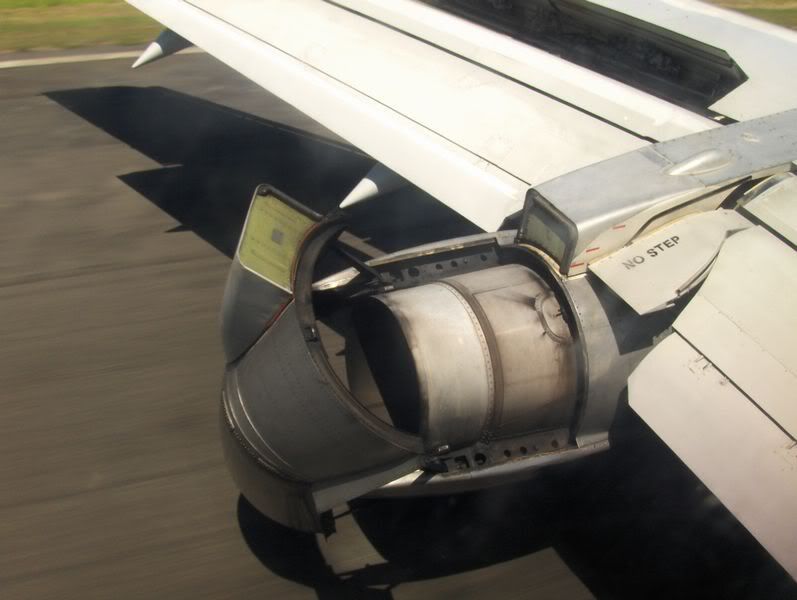 View of the small terminal building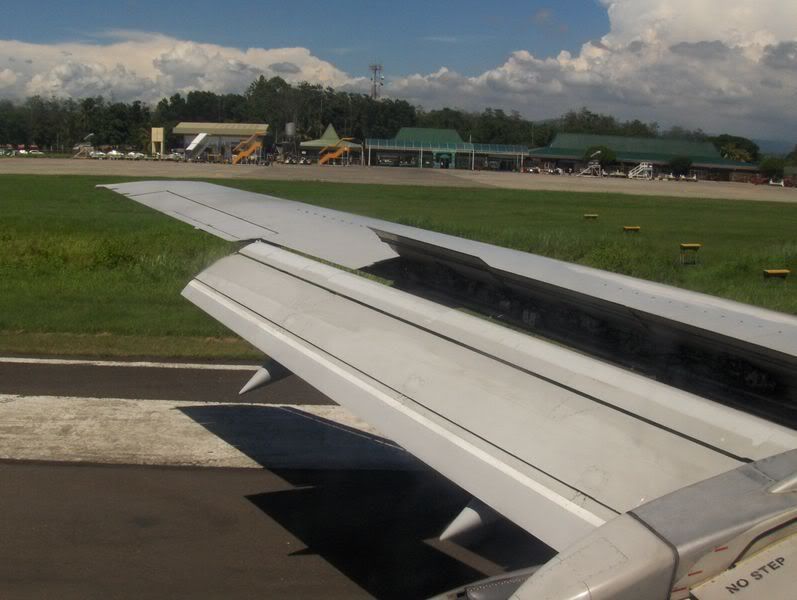 Parked at a remote stand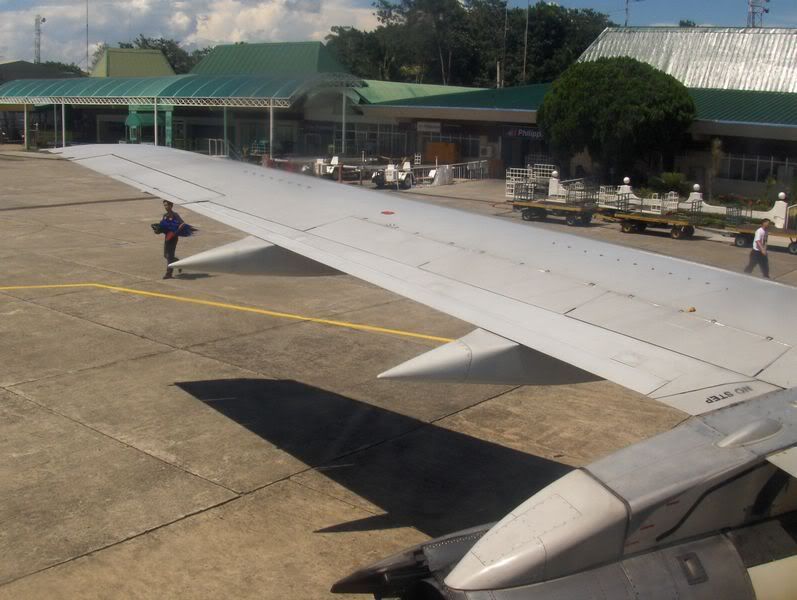 Deplaning via the rear door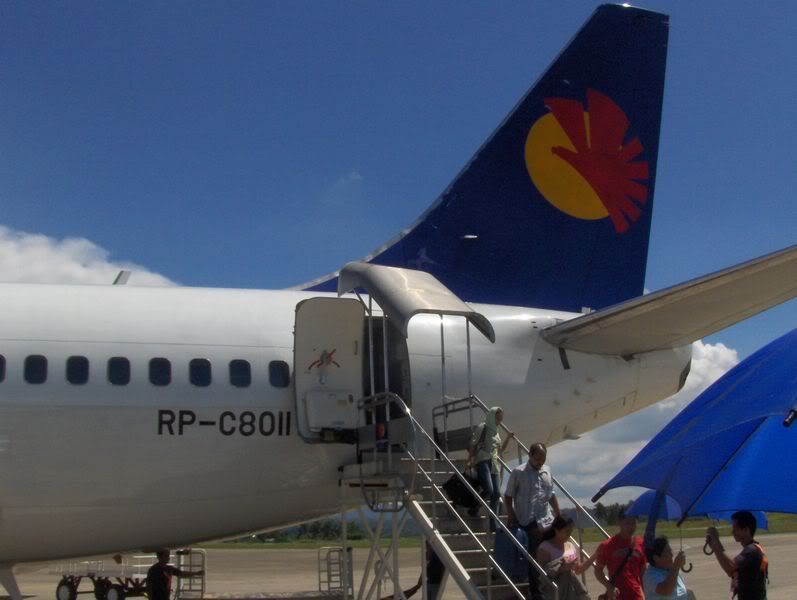 Wing
RP-C8011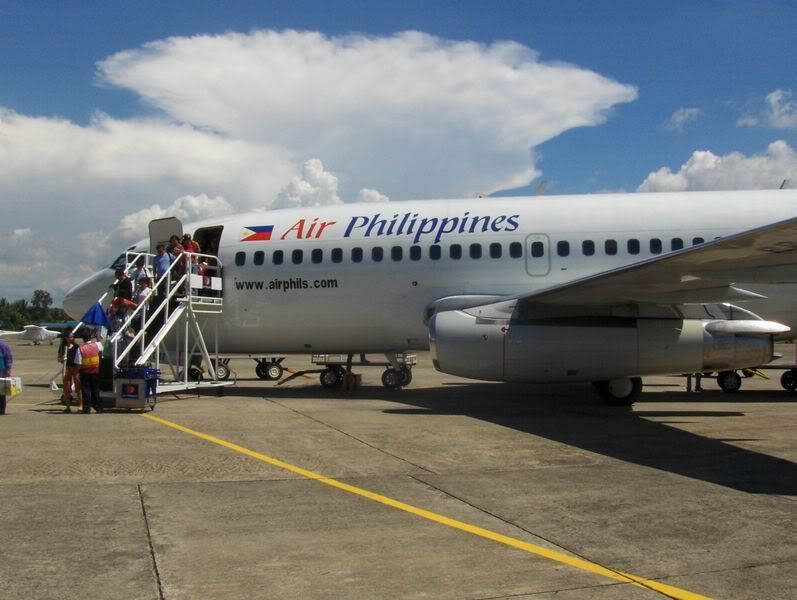 Entrance to baggage claim
Some of my wife's family were meeting us, and we had a long drive of about 6-7h ahead of us to their home. I didn't check connections when I booked the 5J promo flights to MNL, and it turned out there's no Cebu-Ozamis (OZC) ferry on Thursdays and the next Asian Spirit flight to Pagadian City (PAG) would have been only on Friday, so CGY was the next best option. Air Philippines has since opened MNL-OZC and we're flying on that route next time.
Here's the route (red line from CGY)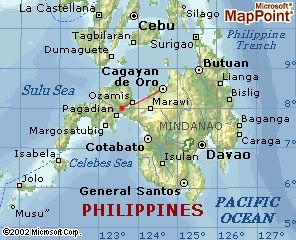 Even though the road was decent, such a trip takes a long time since there were PNP check points everywhere, where one has to drive between some barriers, don't see what purpose they serve other than inconveniencing you. No police in sight at the checkpoints.
Trip included a ferry ride Mukas-Ozamis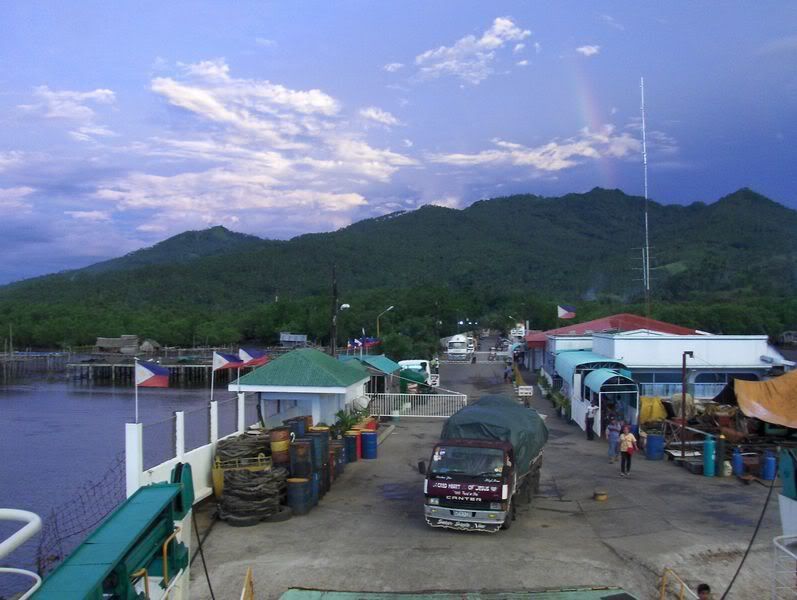 The crossing thankfully didn't end up like MV Herald of Free Enterprise's Channel crossing in Zeebrugge, something that came to my mind immediately after noticing nobody bothered to close either of the ramps.
Nice sunset view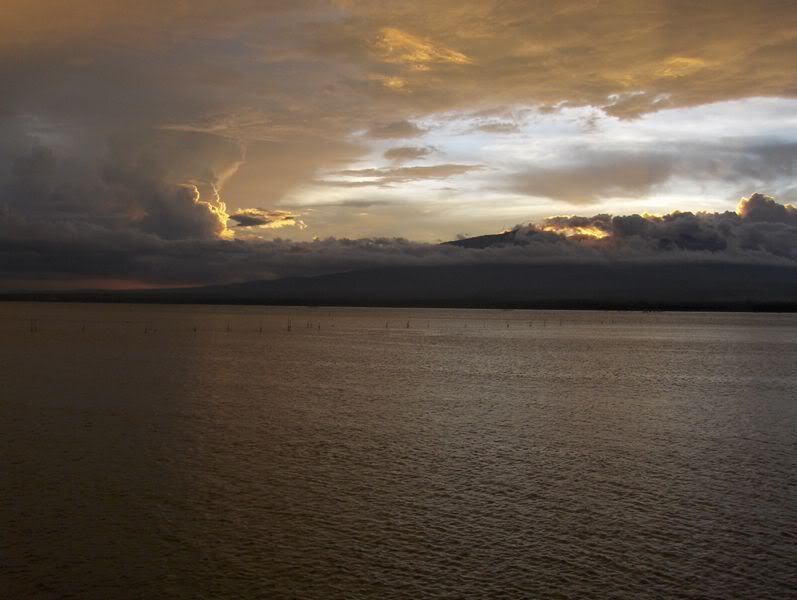 We spent three days in Mindanao before continuing to Cebu. Not much to do and it isn't particularly safe to go out as a westerner in this part of Mindanao.
So I enjoyed this with some of the family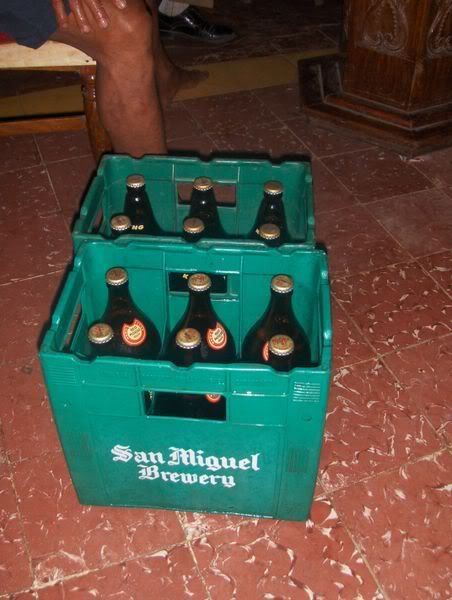 We continued to Cebu with a ferry, departing from Ozamis. Superferry has a decent online booking, and Cebu Ferries were included when I booked. That doesn't seem to be the case anymore with the "enhanced" booking engine. Online booking seems to be a totally foreign concept here, they were unable to print our tickets at the pier since that office was "offline", never mind the website says one can pick them up there. So we were forced to go pick up the tickets from the Superferry Ozamis town office, I was more or less losing it at this point. Should have bought new tickets and disputed the online booking charge with my credit card, after all the website clearly stated one can pick up tickets on departure from Ozamis City Pier.
The overnight crossing (1900-0600) was aboard MV Our Lady of Mount Carmel of Cebu Ferries, more or less the only decent option since I hear quite some stories of Trans Asia Shipping and also Sulpicio Lines from my wife. Not much to do on this ferry, the karaoke bar was rather decent although it closed at midnight.
Accommodations – Suite 1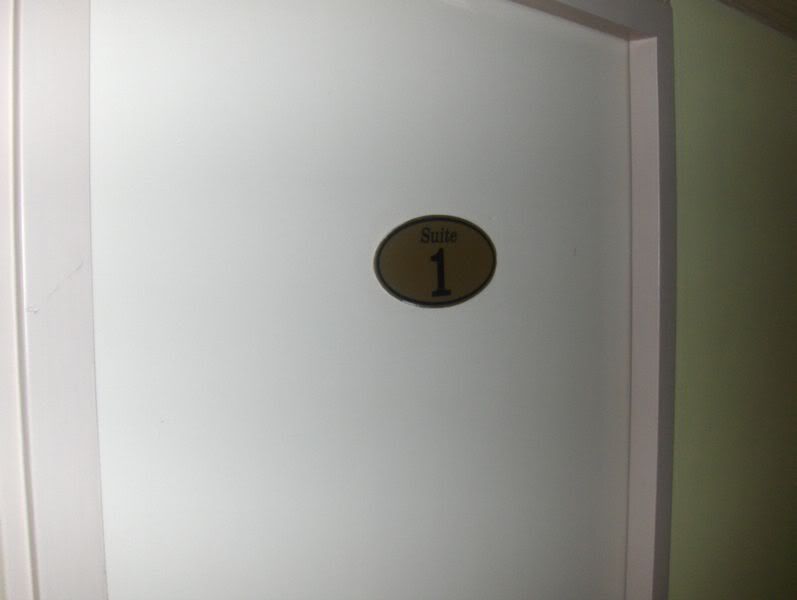 Two twin beds (and our son) – can't they put a proper king/double in a suite?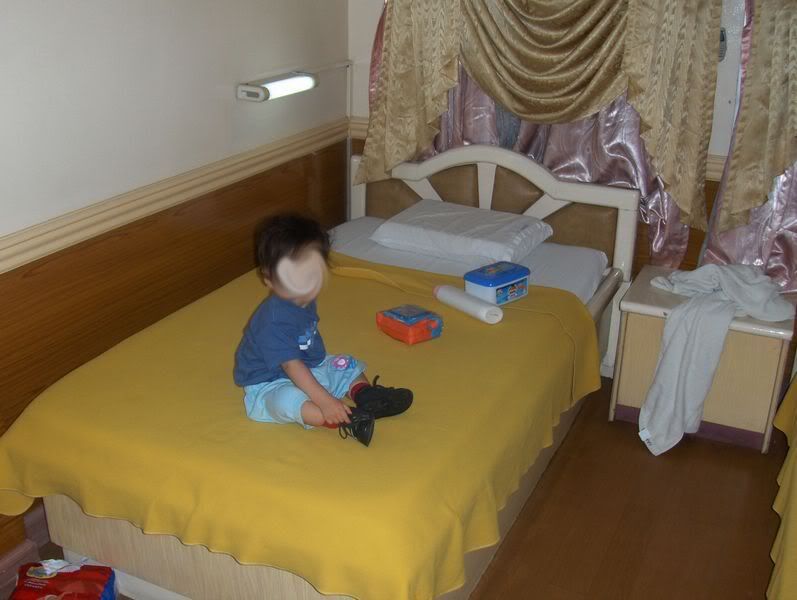 Other views from the "suite", actually more like an economy cabin on the Finland-Sweden ferries I'm used to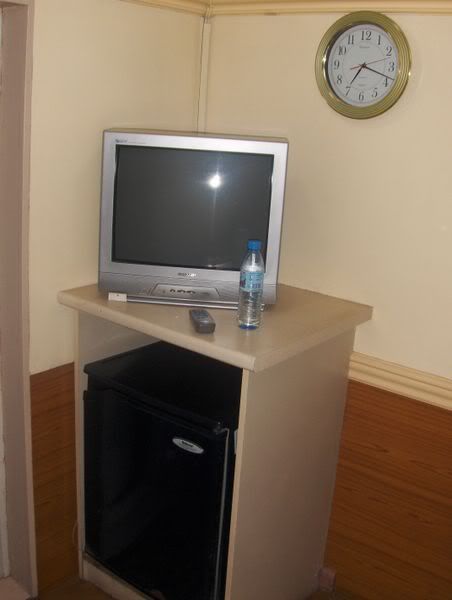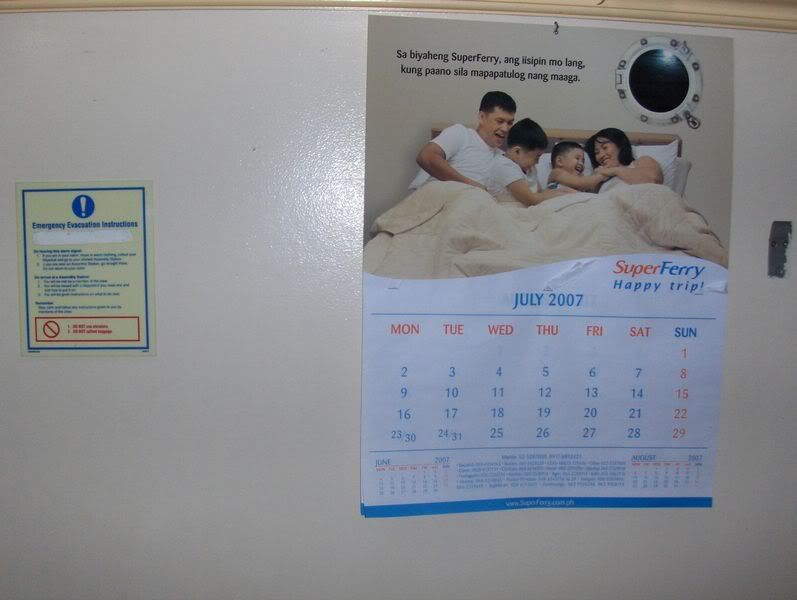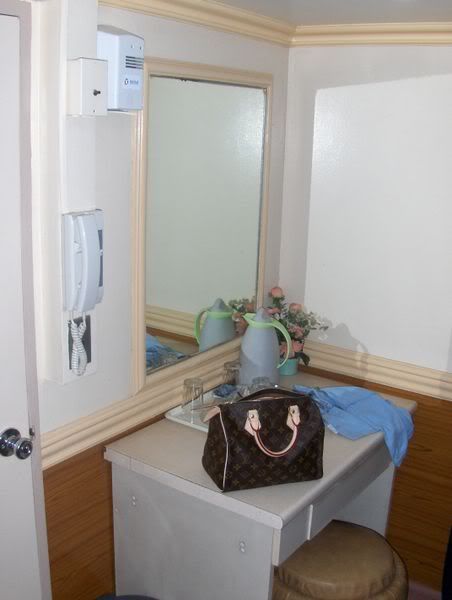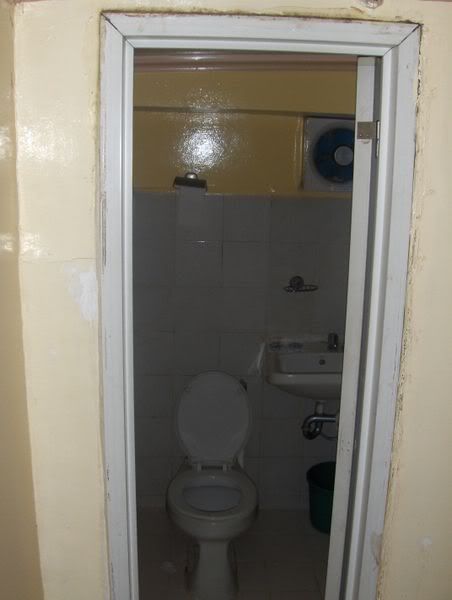 Arriving at Cebu in the early morning
MV Tacloban Princess of Sulpicio Lines
At Pier 4 CEB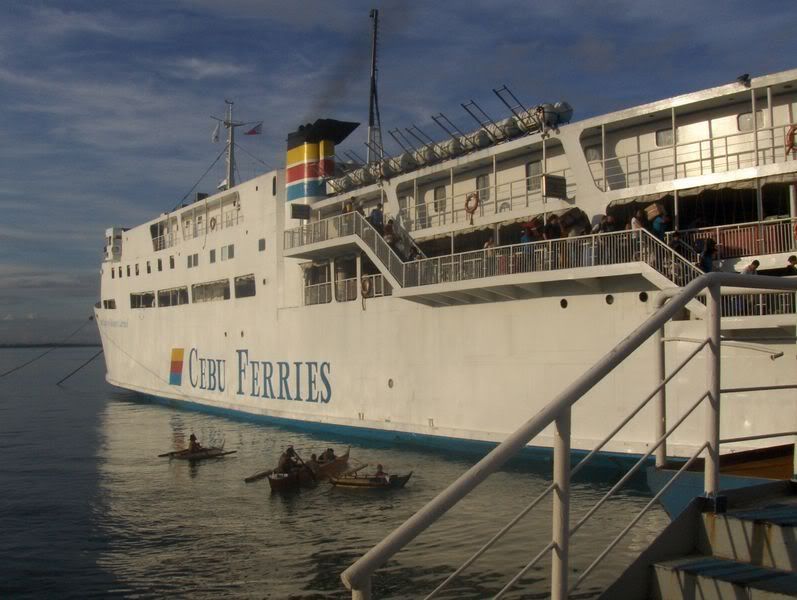 We stayed at the Marriott Cebu City as usual, and flew home to BKK on 5J three days later.
5J A319 at Manila Domestic Terminal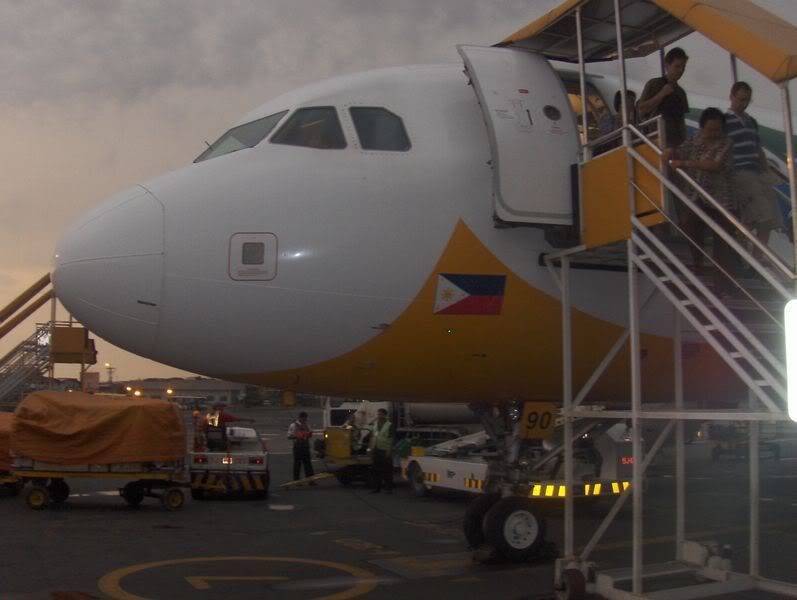 More reports to follow later, I've been rather and just came back from that 37000-mile First Class trip on BA/CX/LA/QF/AY.