Excuse any weirdness in the photos, my laptop doesn't have the best screen. This is also my first TR so give me any C+C you want
I will have more pictures after I get back home tonight.
Trip Report
Flight:QXE256
Leg:RNO-SEA
Reg #:421QX
Type: Bombardier Q400
My Mom and I were heading up to SEA to check out an aviation college there and just get away from the heat of RNO. I have not flown in 4 years so I wanted to do something different than WN. I have heard people say if you ever have the chance to fly a Q400, do it. So I found a good deal for tickets and chose seats 12D and 12E. I think it was kind of a wash in terms of view. On one hand I had a great view of the landing gear, but the top half of the view was just the engine.
We arrived at the airport and checked our only bag and went through security and found our gate. We spent most of the time on our laptops. I also listened to my scanner. As usual, it was mostly WN and a few RJ's, nothing to get excited about. The free WIFI and RNO is nice and pretty quick. Our plane arrived on-time and shortly after they de-boarded we boarded and it was pretty painless. There was one single file line and it went pretty quick.
Once boarded they went through the safety info and we pushed back and taxied out to 16R, and without stopping departed to the south. The takeoff was pretty quick and wasn't that loud for a prop. The air was a little choppy like RNO always is, but it smoothed out pretty quick after we made our turn to the north and got past the desert. Once we were about into Oregon, we were served drinks. I had a ginger ale and water, the ginger ale was probably the best I have ever had. The flight attendants were very nice and helpful and had a smile most of the time.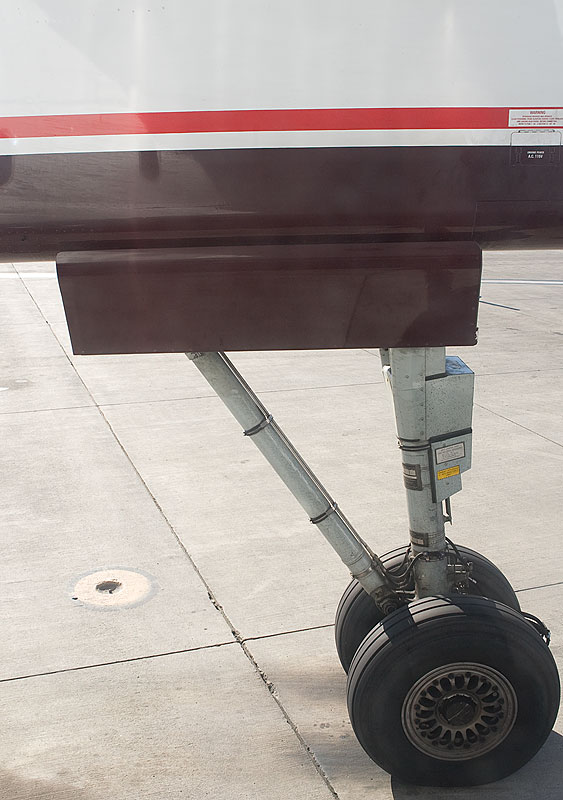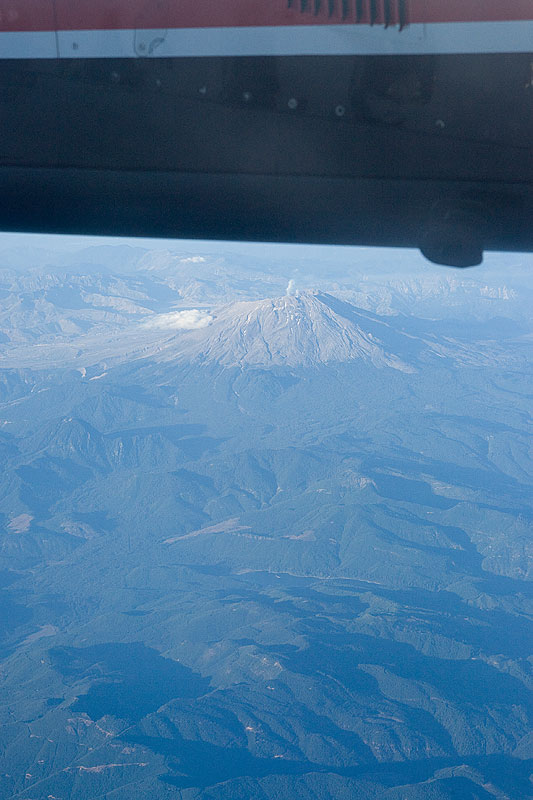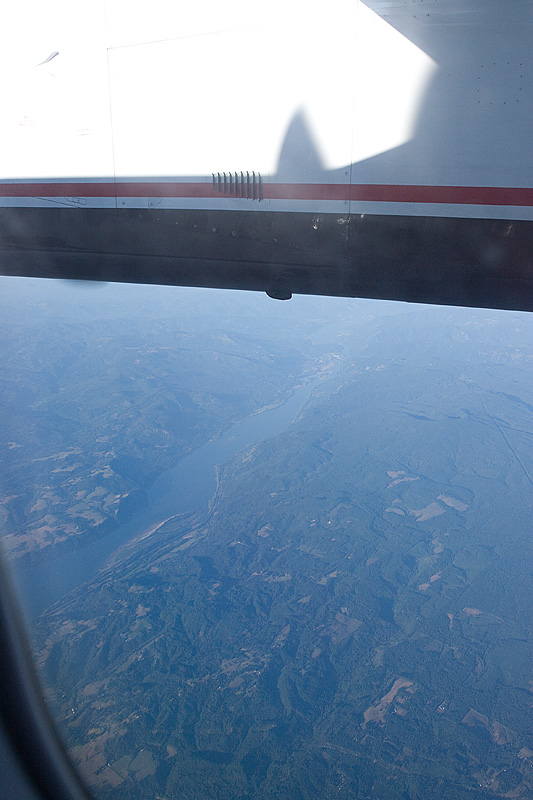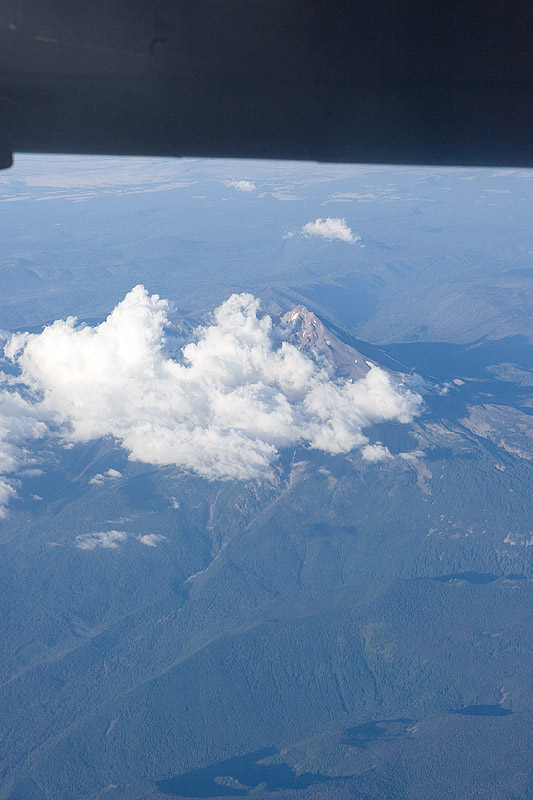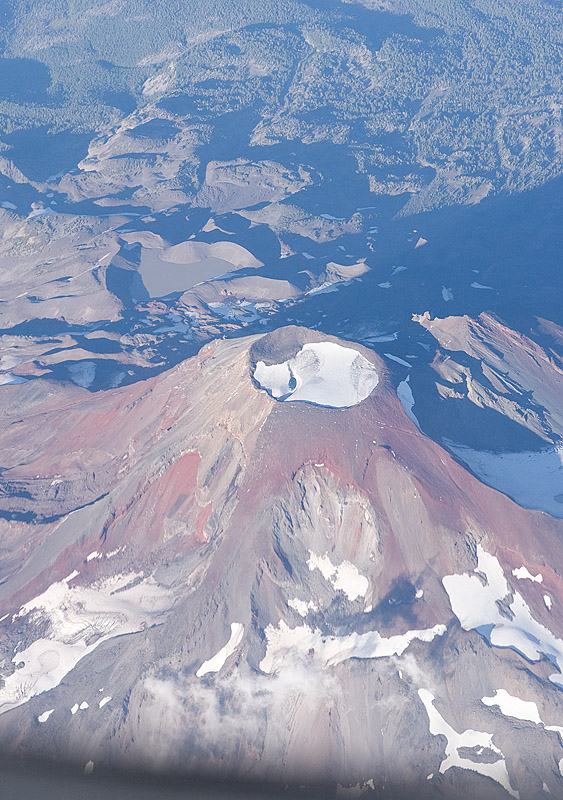 I really enjoyed the Q400, even though I am close to 6'2" I had plenty of legroom and never felt scrunched, except for my shoulders, I have a wide build and couldn't help hitting my Moms shoulders. I didn't feel much vibrations and it was not much louder than a 737. I actually will try to fly on Q400 whenever I get the chance because it is a lot more fun and you only have 1 person next to you instead of 2.
I had a great view of the Cascades and saw Mount St. Helens, Pyramid Lake, Mt. Hood, and the Columbia river to name a few. We started our descent into SEA around 6:55PM, it was a very smooth descent and it was fun watching the landing gear come down. It was awesome seeing the smoke from the tires when we touched down. We taxied to our spot on the tarmac without stopping and we de-boarded through the back.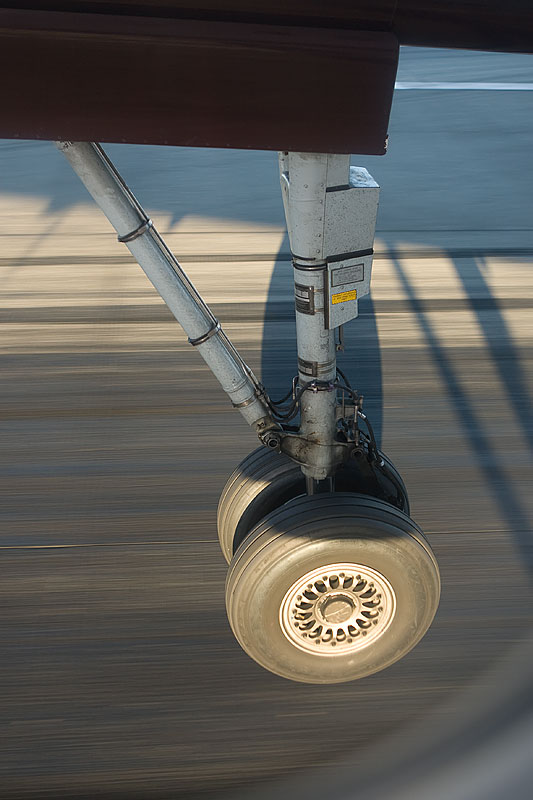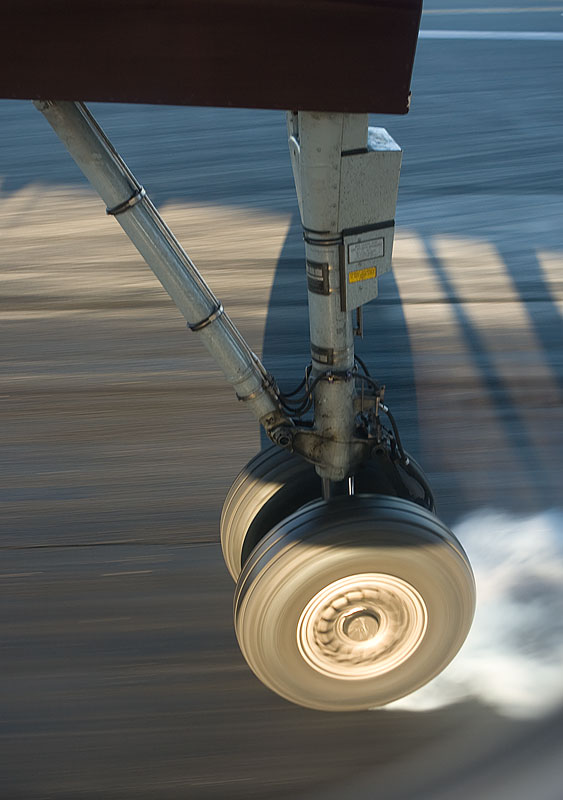 In summary, I was VERY pleased with Horizon, everything went smoothly and we were treated well. I am excited to fly back to RNO on the Q400. I also say that if you get a chance, fly on the Q400(Dash-8).
Grades:
Service: A
Check-In: A
Flight: A
Overall: A
[Edited 2007-08-29 00:10:33]
[Edited 2007-08-29 00:13:49]