Okay so here I go on MY FIRST TRIP REPORT....COMMENTS WOULD BE APPRECIATED!
A bit of background on this trip. I have extended family in Alaska and was planning to have a summer vacation there. They have a cabin on Big Lake (north of Anchorage), a condo at Alyeska, and a home in Anchorage. We had enough miles to do this trip so we decided to take the Eskimo up to the Last Frontier!
Alaska Airlines 89
Registration: N318AS
Aircraft: 737-990
SEA-ANC
Date: July 15, 2007
Seat 6A changed to 21F (not first darn..:D)
Load Factor: 100% in F 95% in Y
Sched Dep: 9:00PM Sched Arr: 11:28
Actual Dep: 9:02PM Actual Arr: 11:21
I was so excited to go up to Alaska because it is one of the most beautiful places and I packed the night before the flight. We printed our boarding passes using online check-in. We headed to the airport around 7PM and of course got stuck in traffic. We arrived at the airport around 7:45 PM, and DASHED AROUND LIKE MAD. ALL our bags were over 60 pounds as we were staying for 14 days, we were doing a lot, so we paid like $125 to sort the mess out. The check in lines were crazy at SEA (thank goodness for using web check-in!), and the TSA line was even more insane even for MVP Golds and F/C. We got through security at around 8:25 then dashed to our gate (C-12 I think). It was crazy in the C concourse tonight! We got to the gate at 8:30 and boarded onto A LONGGG 737. We looked over to row 6ABC to find the seats were taken, and we were reseated to empty row 21DEF, of course me taking 21F
(Gotta love the window)!
We taxied out soon after boarding to take off from runway 16L on a beautiful evening in SEA to head up to ANC!
At the gate in SEA
Open seats but not for long....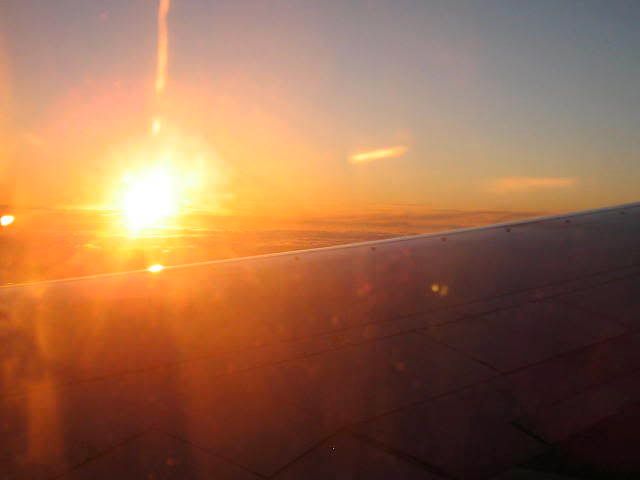 after take off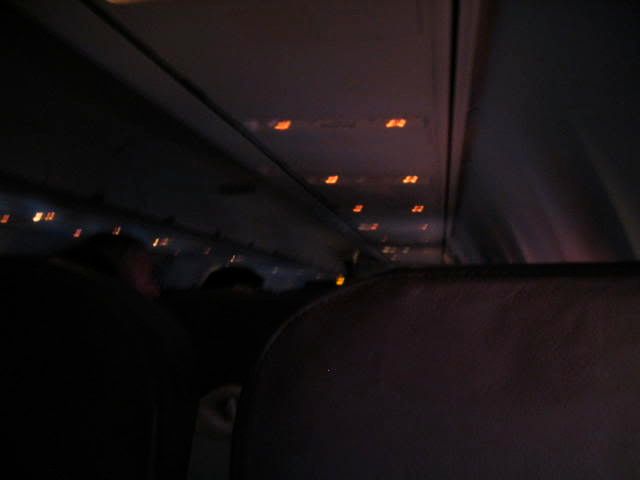 The Cabin of this LONGG 737-900 after take-off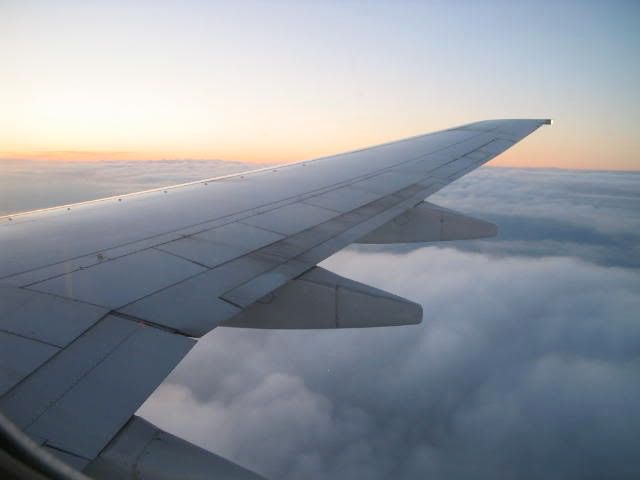 It gets lighter as we fly toward AK.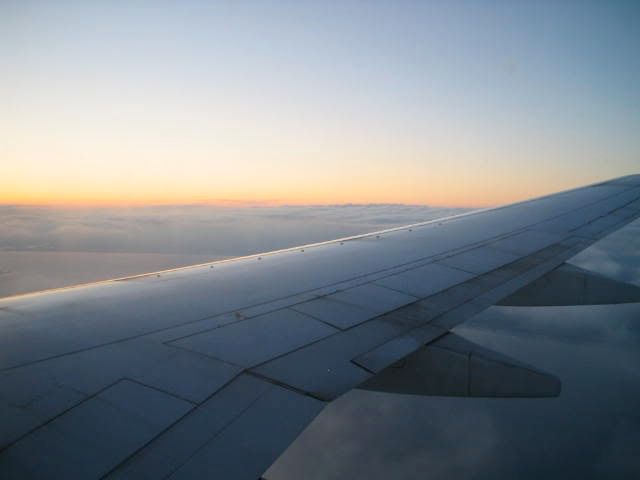 The F/A's came around as soon as we we were at cruising altitude to pass out drinks and I ordered a diet coke, they also passed out chips but I didn't take any because they are FATTENING! haha They came around with drinks again, and I ordered a water. F/C got the same service. The service was nothing really too great but you gotta love AS F/A's! The also passed out Digi-Players for IFE but I turned the player down, the wing view was enough for me!
Then the descent into ANC started around idk 25min to landing, and I will let my pictures speak for themselves.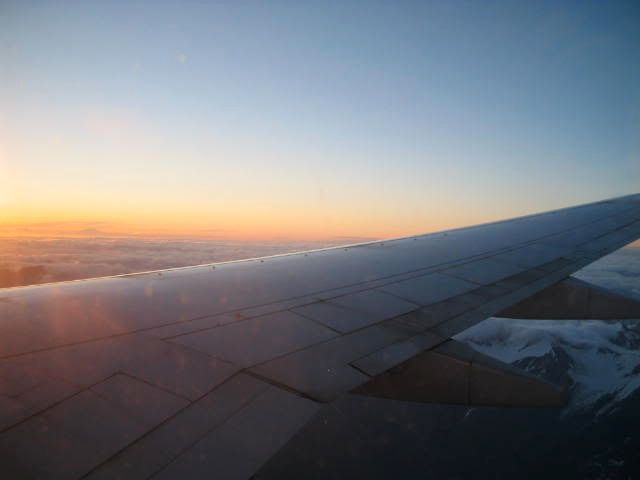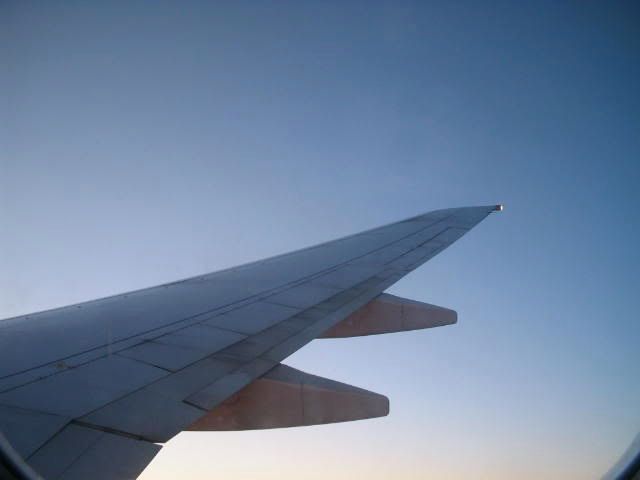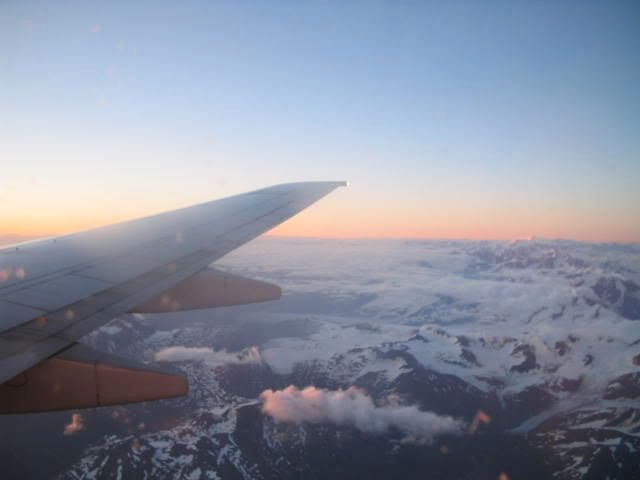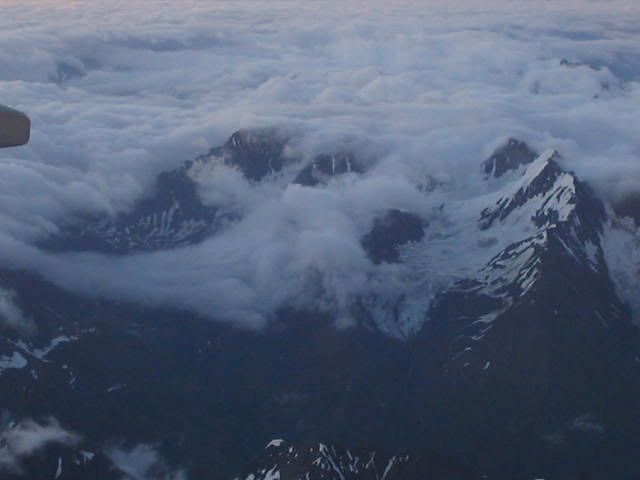 As we got near ANC the F/A's collected trash and did their thing (lol).
LANDING IN ANC
Pics during taxi to gate: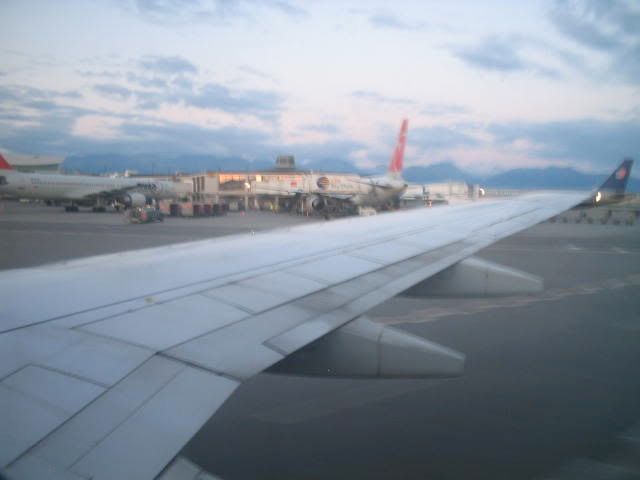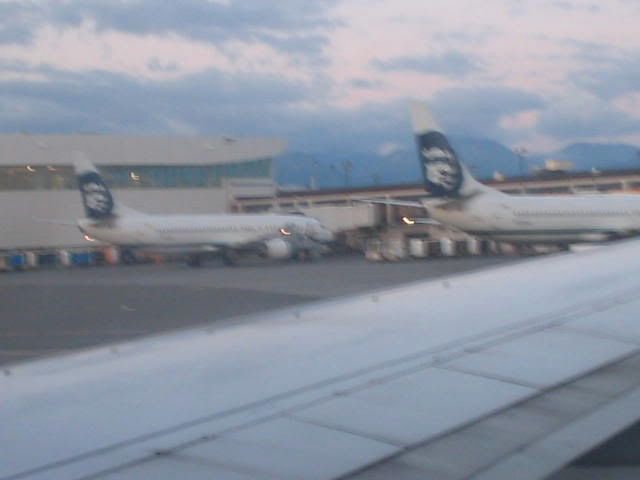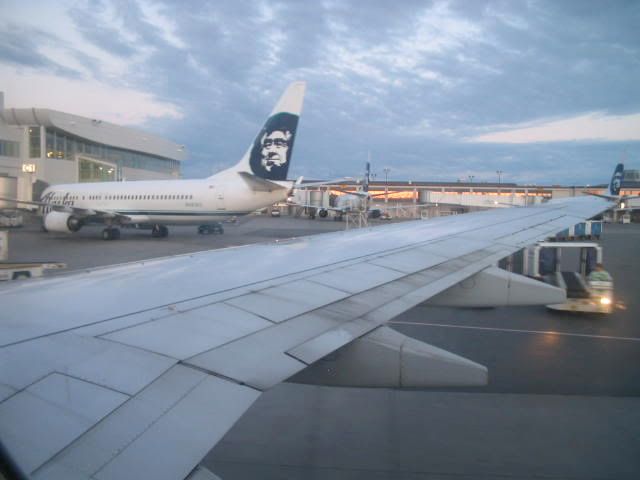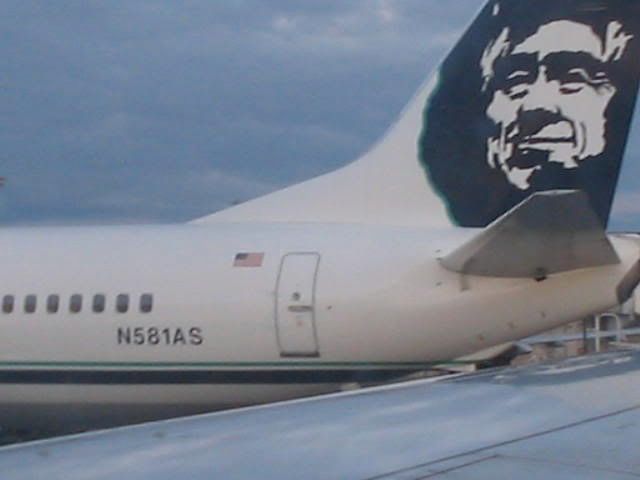 We had a quick taxi to a gate at the C concourse (ahh C again), and luggage took a long time to arrive at the baggage claim. We were picked up and went to our family's house in Anchorage to sleep. The next day was the start of our adventure!
OVERALL:
Check-in: Used online but airport lines were messy C
Boarding: A+ very quick
Seats: B the Y seats are pretty much normal domestic Y seats.
IFE: F none but digi player which I didn't get
Food: D can't go wrong with a diet coke! but no "healthy" food
My Grade: B- (because this is domestic Y in the US) and there were AS F/A's involved!!
SOME PICS OF ALASKA!
I went gold panning, to Denali, to Alyeska to the Seven Glaciers restaurant, Kenai for fishing, to my family's cabin on big lake, Fairbanks for no reason, and did lots of driving!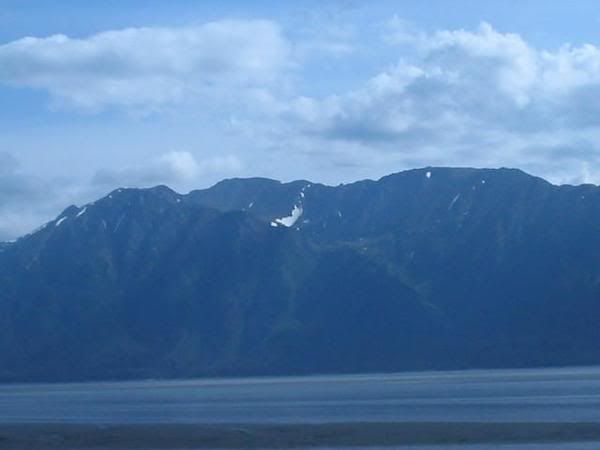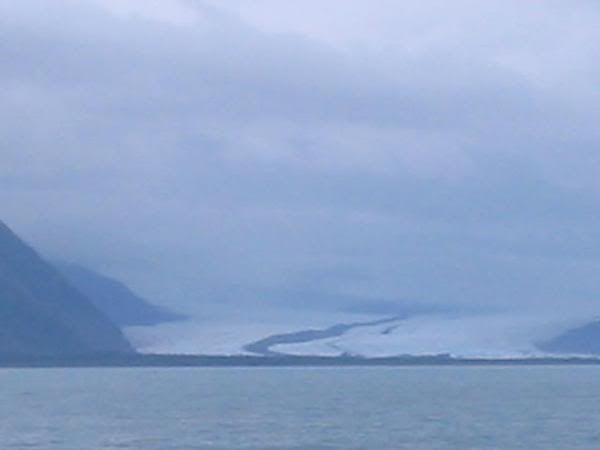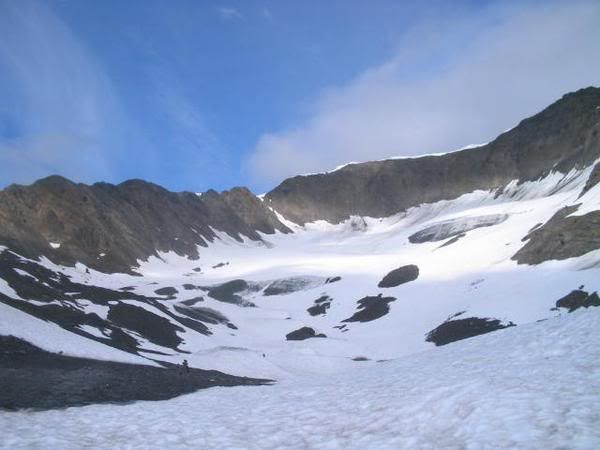 Comments would be appreciated!