Date: 16-17 August 2007
Flight: YYZ-LHR
Airline/flight no.: Air Canada AC856
Aircraft: Boeing 777-333/ER
Reg: C-FITW
Schedule: 18:40 – 06:25+1 (local)
ATD/ATA: 18:44 – 06:27+1 (local)
Seat: 24K
View Large
View Medium


Photo © Royal S King
Arrival at YYZ's Terminal 1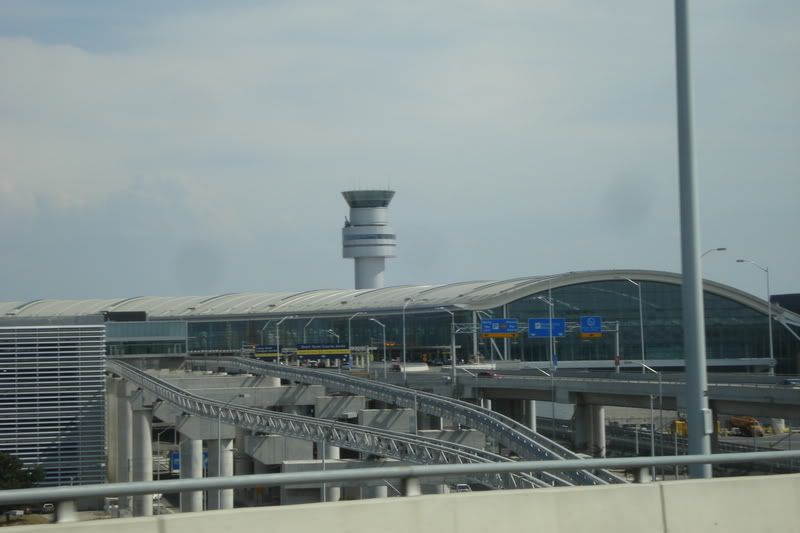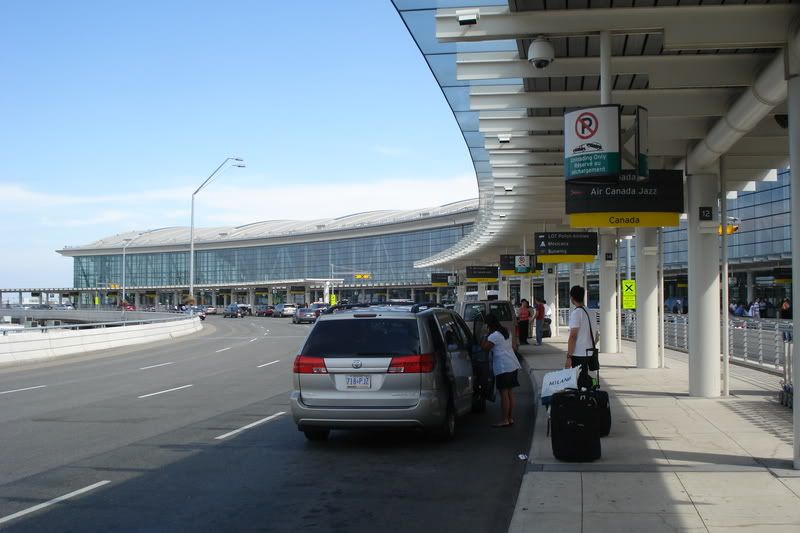 Check-in desk in section K for London flights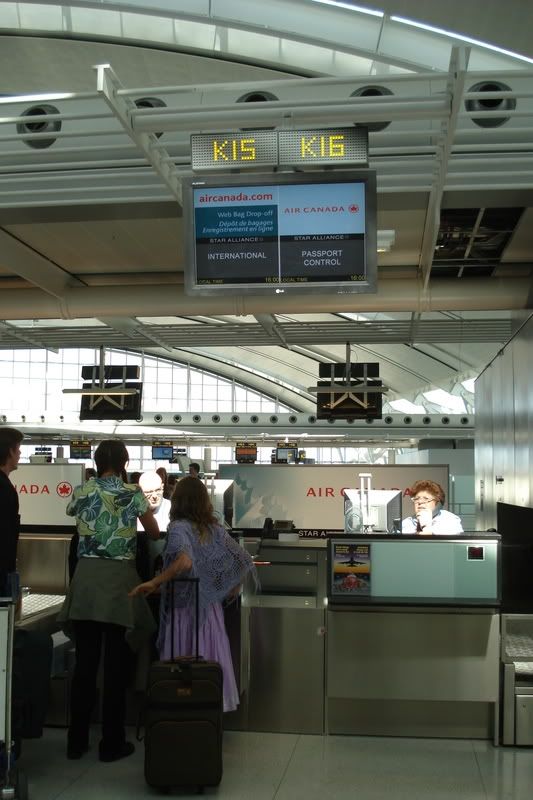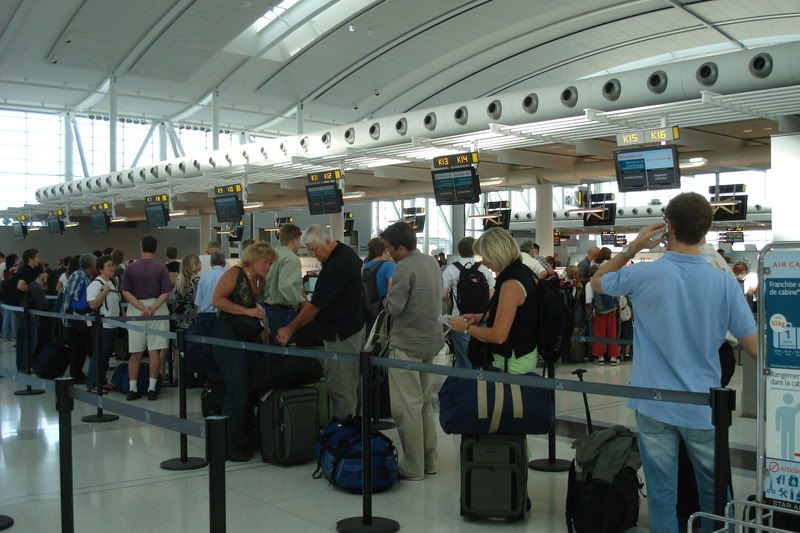 Overview of US and domestic section of T1 after passing though security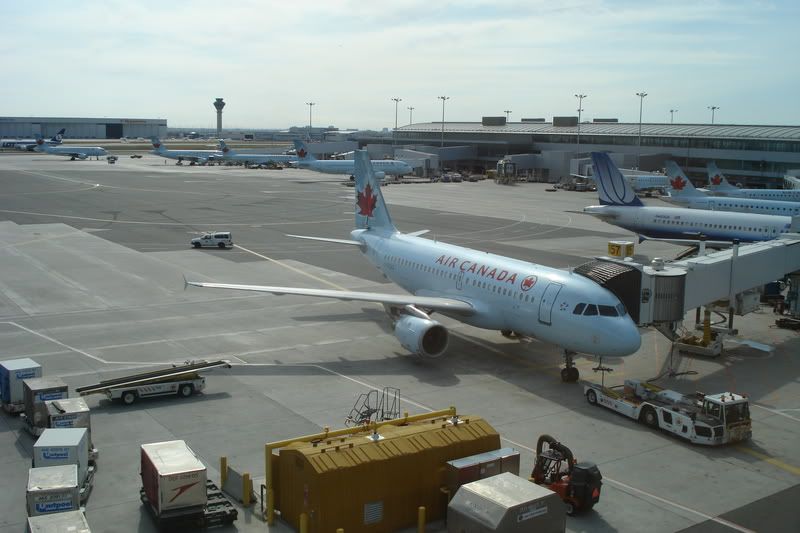 T1 International departure lounge and shops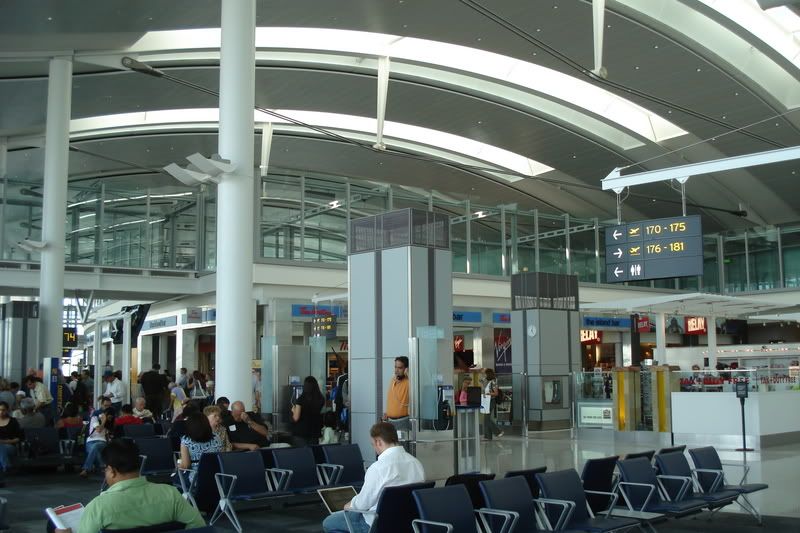 Terminal 1 International departures
Lufthansa A340-600 D-AIHK LH471 to Frankfurt, I flew on this a/c a few months back MUC-PVG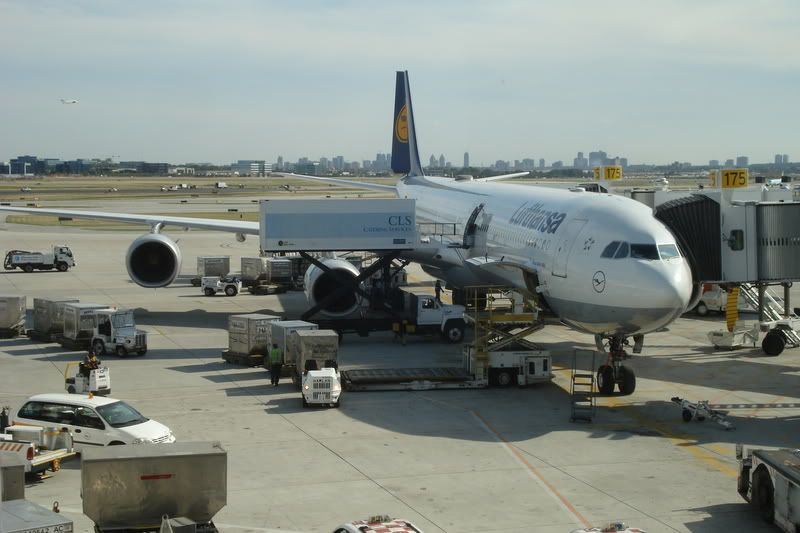 Gate 173, my plane for London – B777-333ER C-FITW, still being prepared for the flight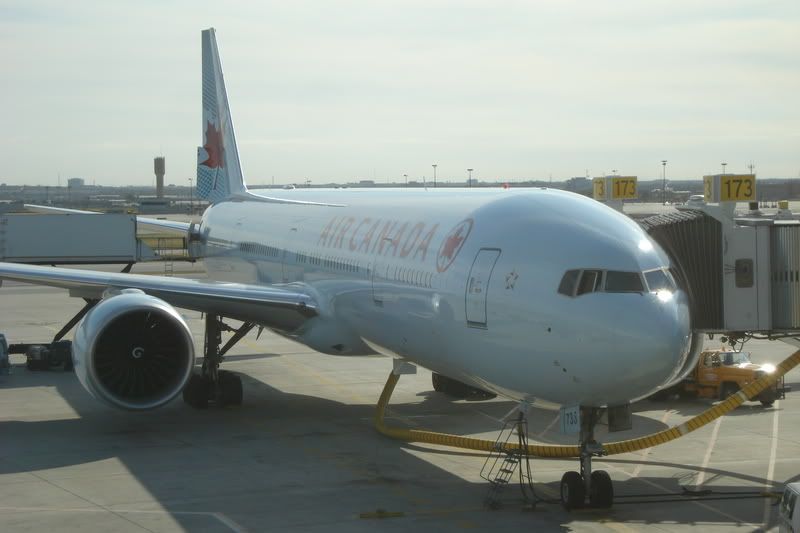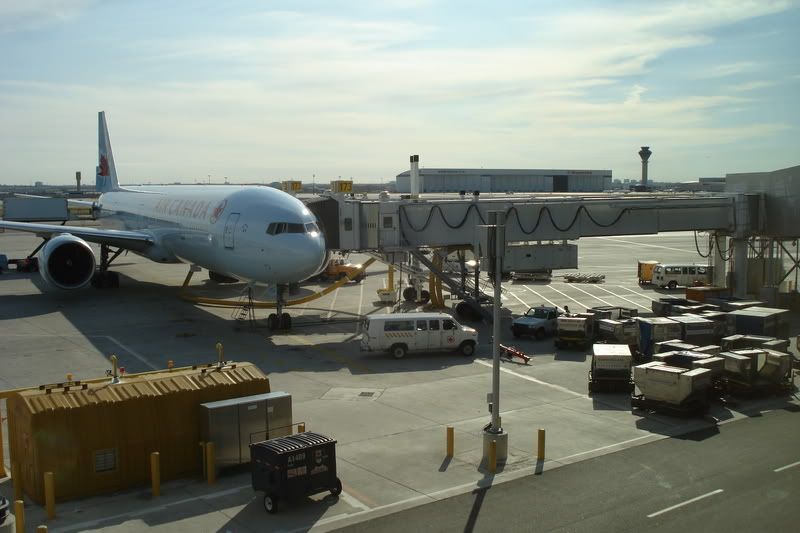 Seating area at gate 173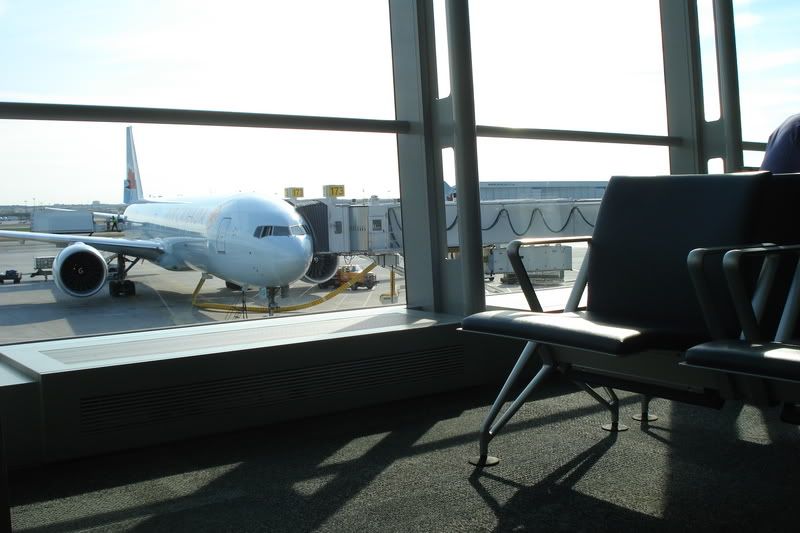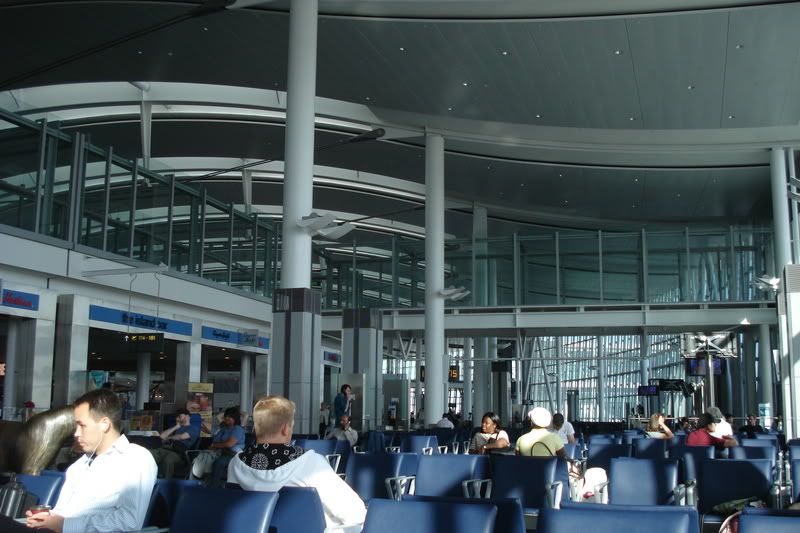 Boarding AC856, boarding began with Executive First and pax with children, followed by economy pac from the rear of the aircraft. I had seat 24K meaning I was the last group to be called for boarding.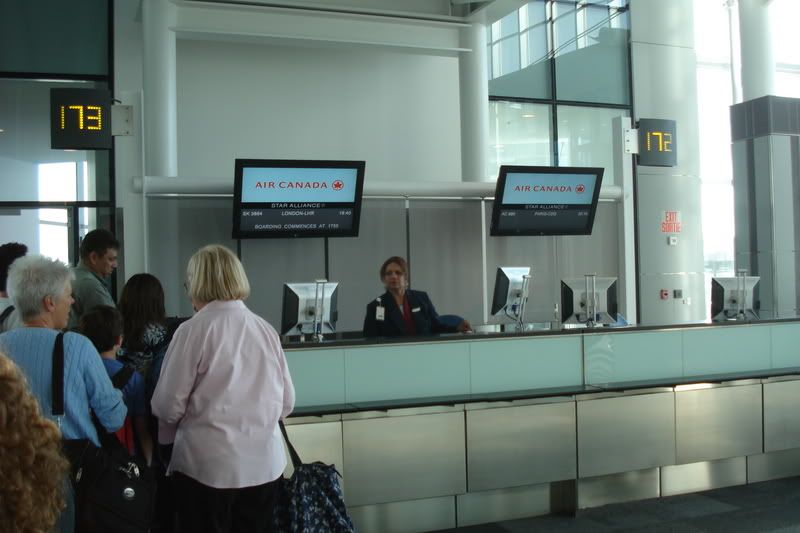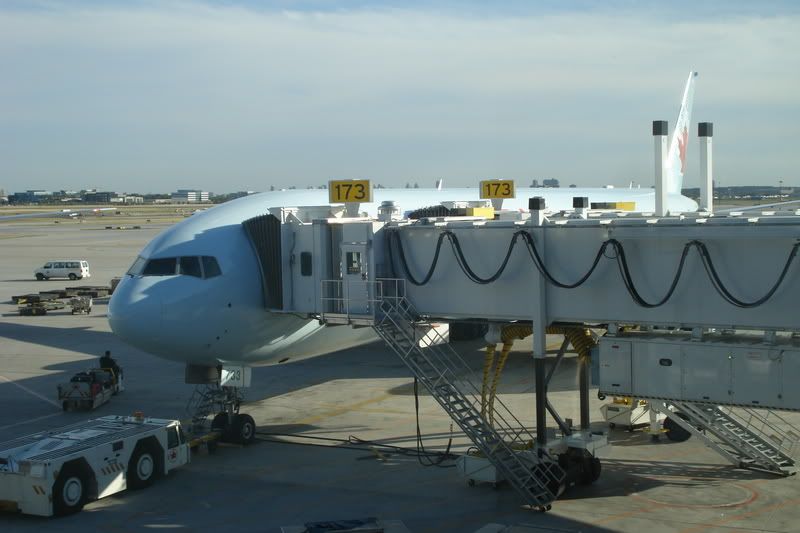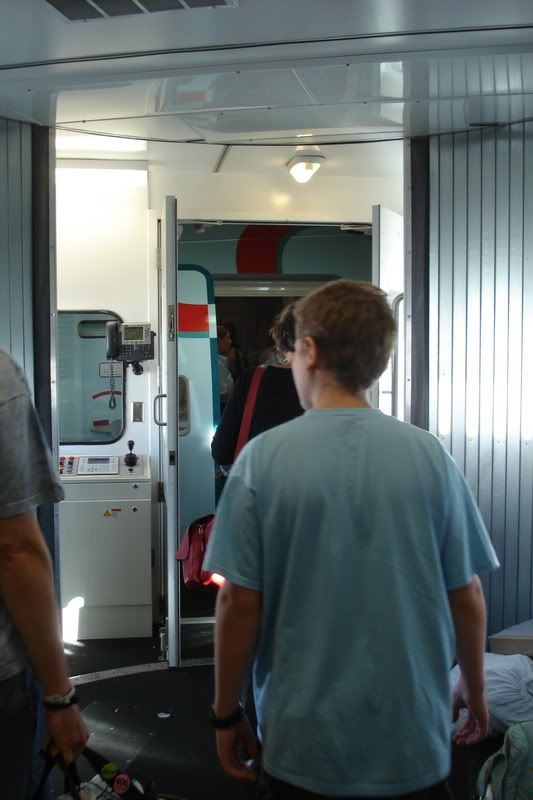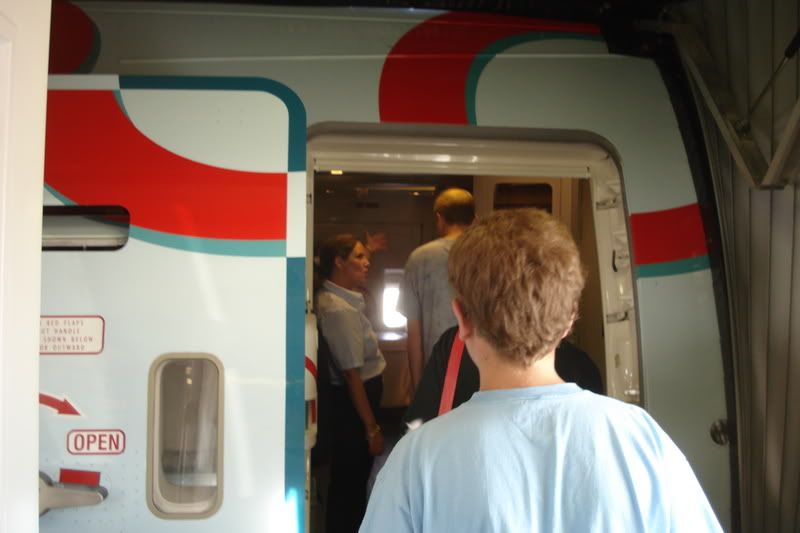 My seat for the next 7hrs …wishing it could be longer!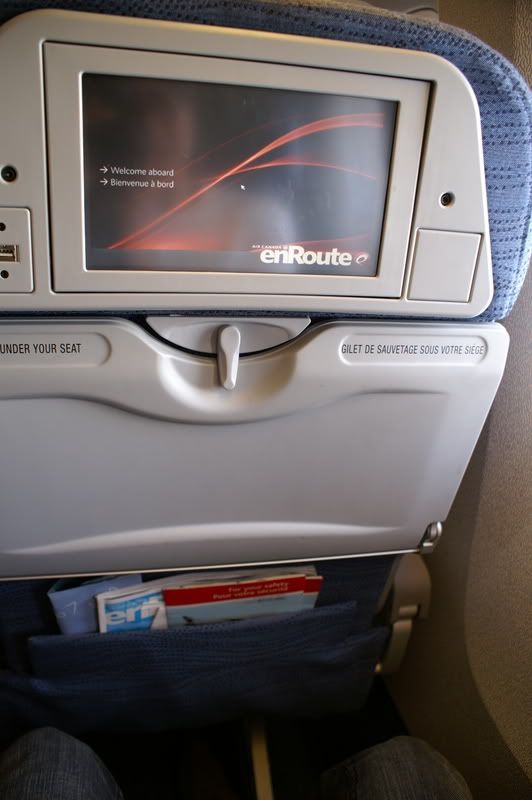 View from my seat, another AC 773ER, this one is going to Paris.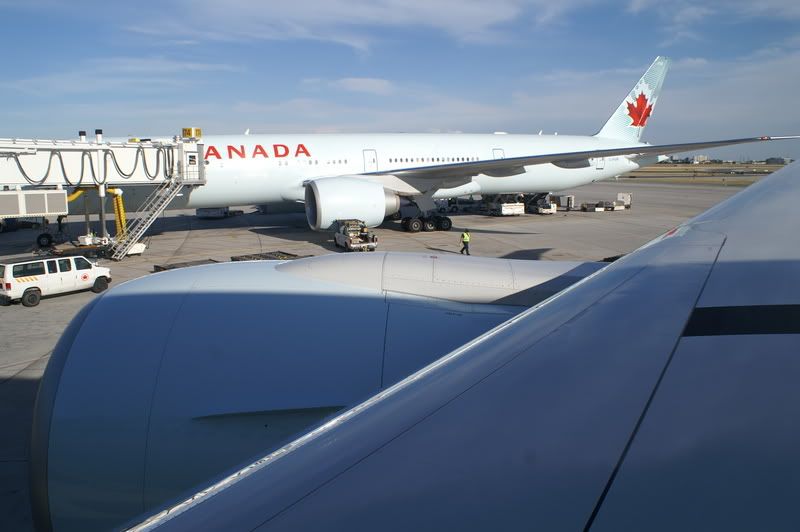 Push-back at 18:44, only 4 mins behind schedule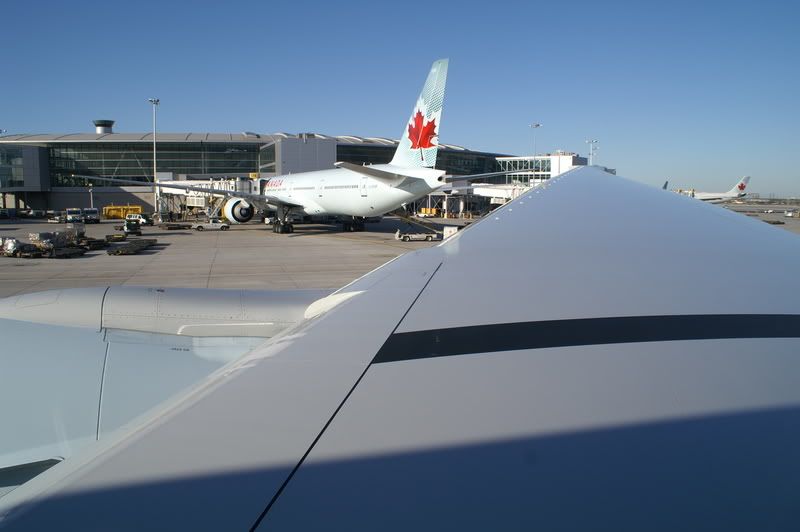 Taxiing to runway 23, passing by AC 767-300ER, this one is bound for Munich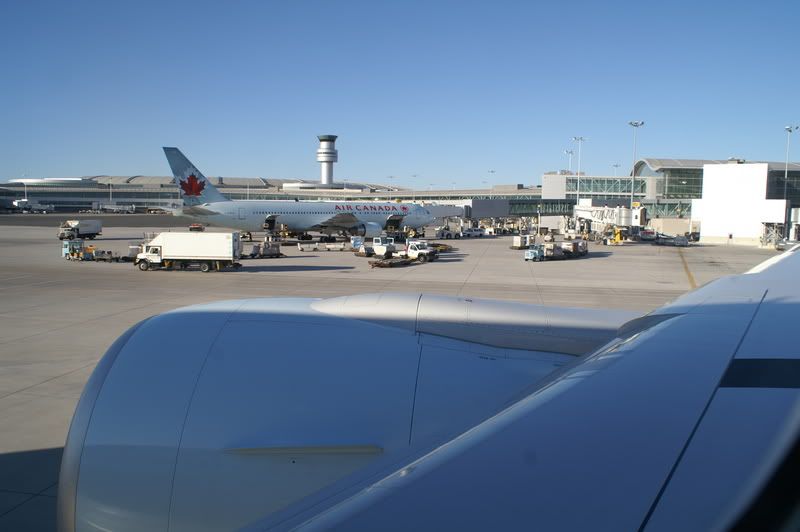 and an AC A340-300 in Star Alliance colours at the domestic pier
YYZ terminal 3 is A310 heaven, 3 of them here, 2x Air Transat, 1x SATA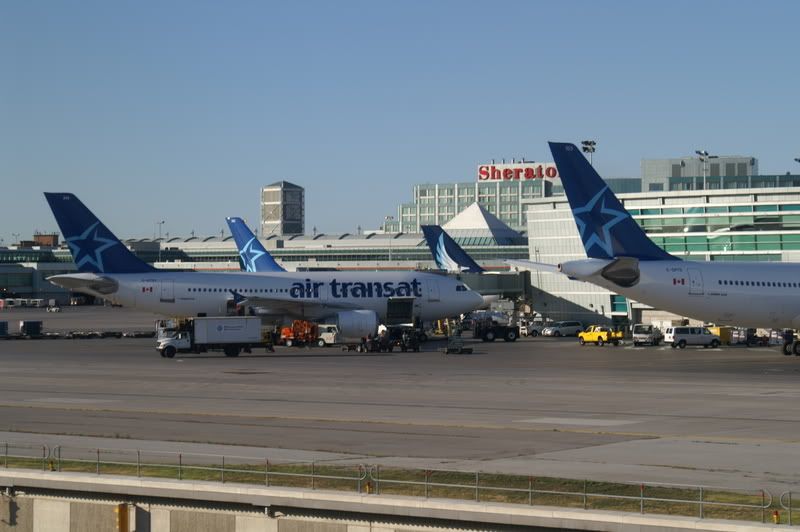 ...passing by Terminal 3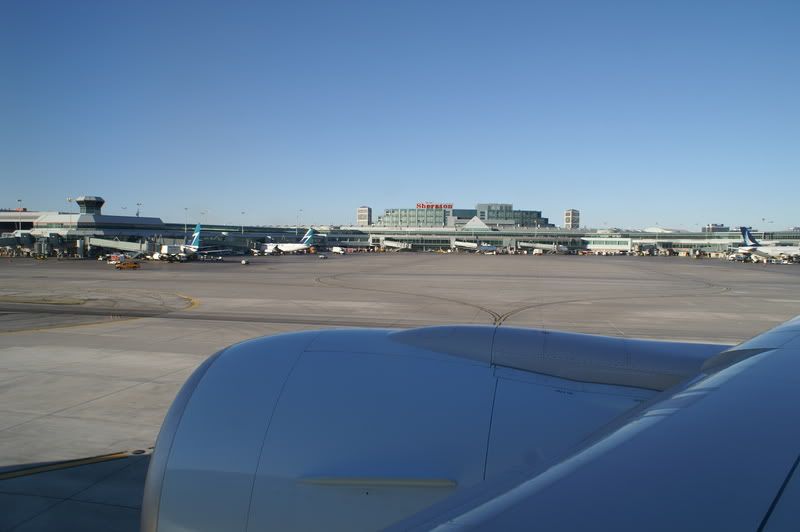 …passing by an ELAL 767-200ER parked by the Air Canada hangers. This arrives as flight LY103 from TLV at 06:20 and doesn't depart again until 21:40 as LY104 back to TLV.
…2 Air Canada ERJ-190s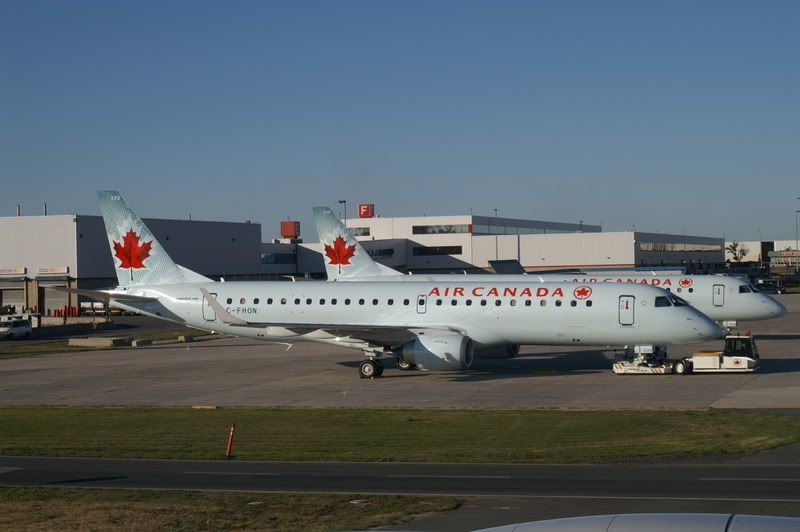 …some nice classics here – DHL DC-8-73F N806DH, Flair 727-281(Adv)F C-FLHJ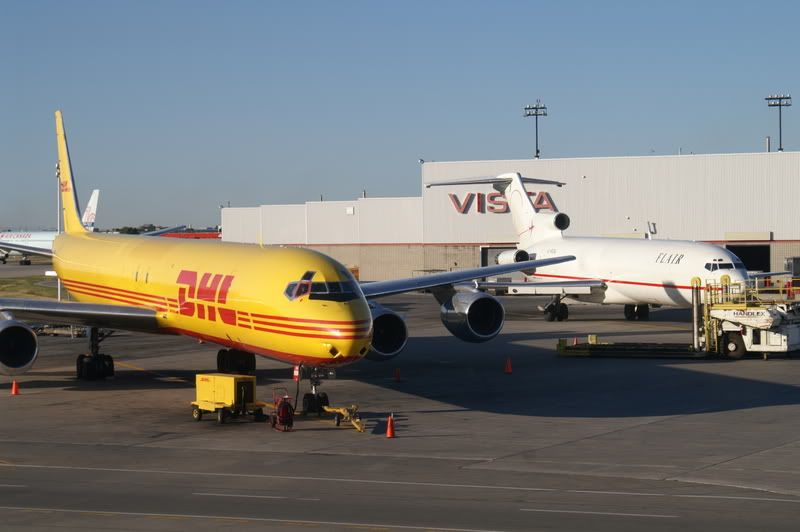 Lineup for runway 23 departure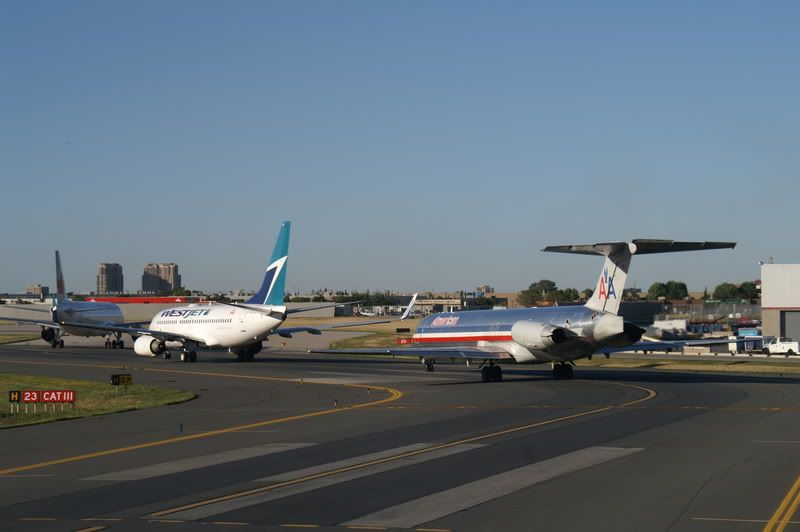 Looking back the way we came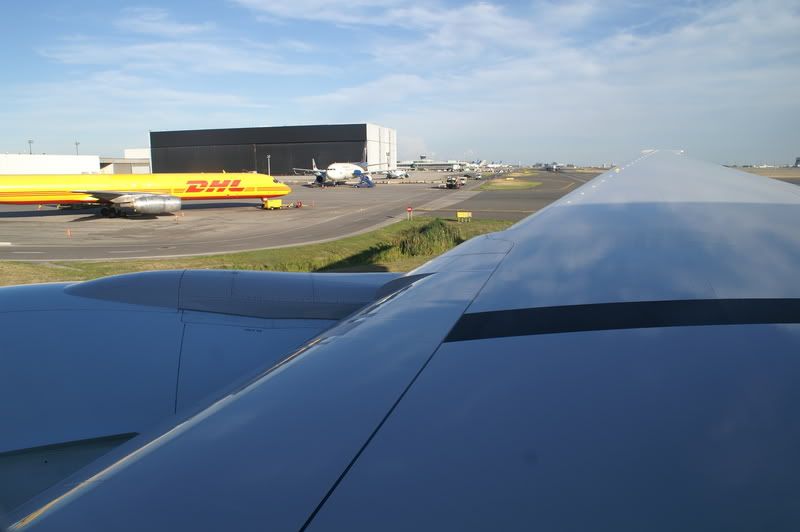 DHL DC-8-73F N806DH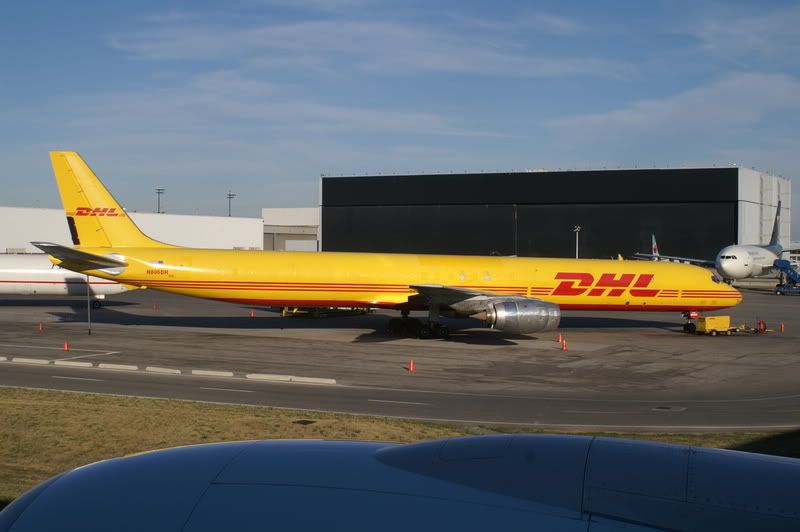 Lining up on runway 23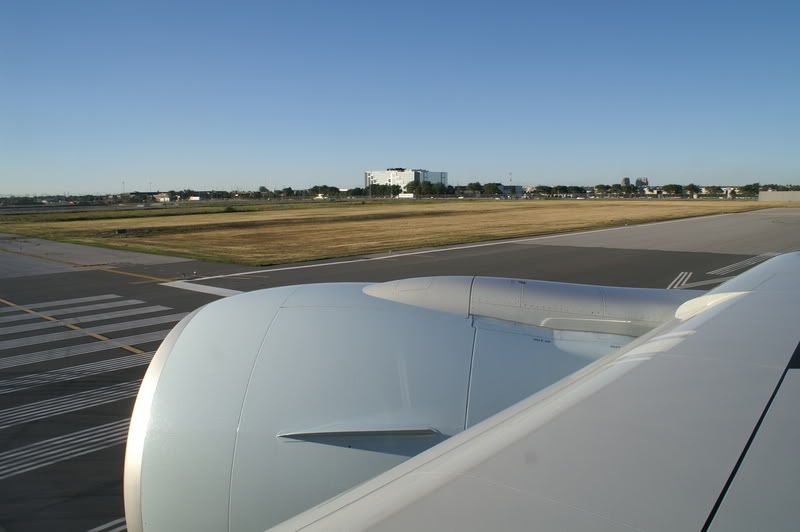 Video of the departure
Banking to fly North-Easterly shortly after take-off to head out for the trans-Atlantic flight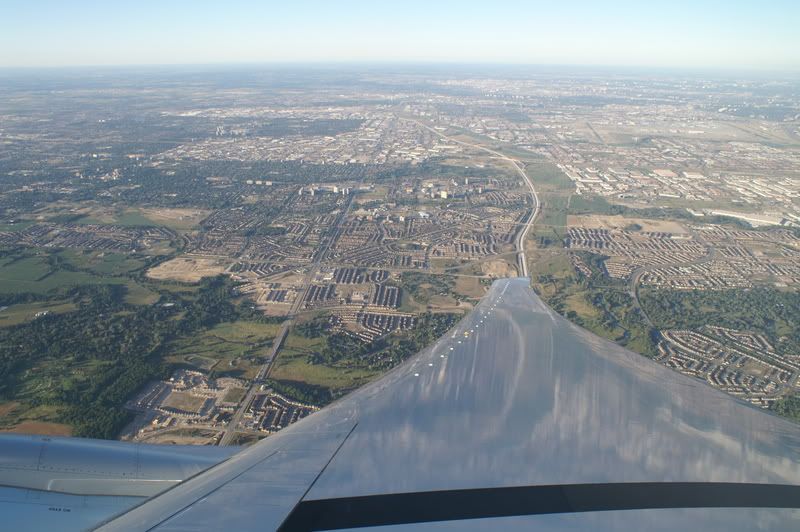 View of the YYZ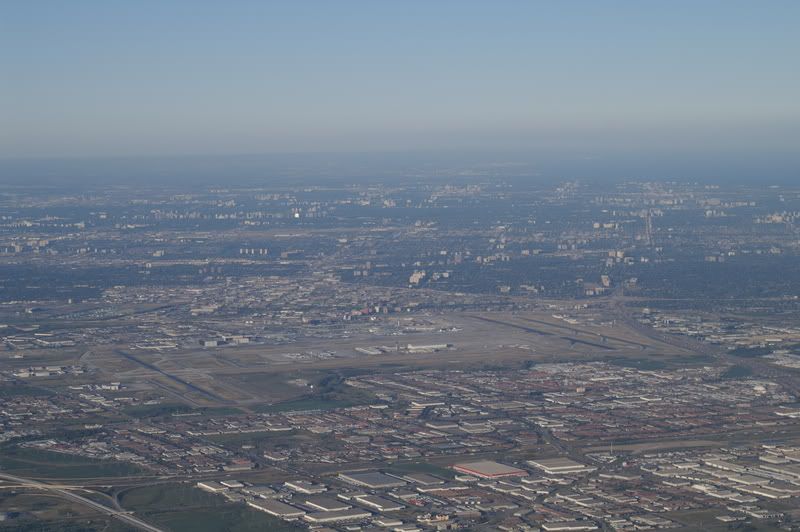 Downtown Toronto in the distance, just behind the wing
Climbing out over the outskirts of Toronto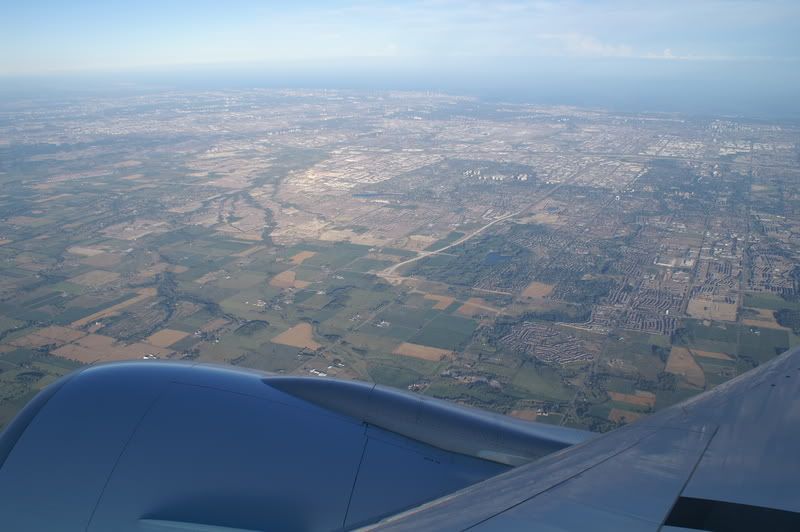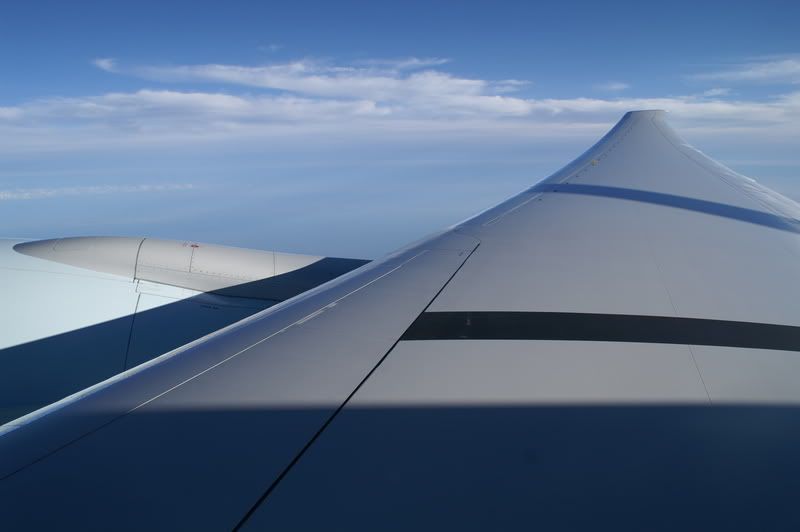 The IFE has started! Nice system however a bit slow and quite a few things didn't work yet. Most unfortunately the map was not working. The games also didn't work and nor did the USB port next to the screen. They did have a good program about their XM (Xtreme Makeover) project, and showed how an A320 was gutted out and refitted with the new interior.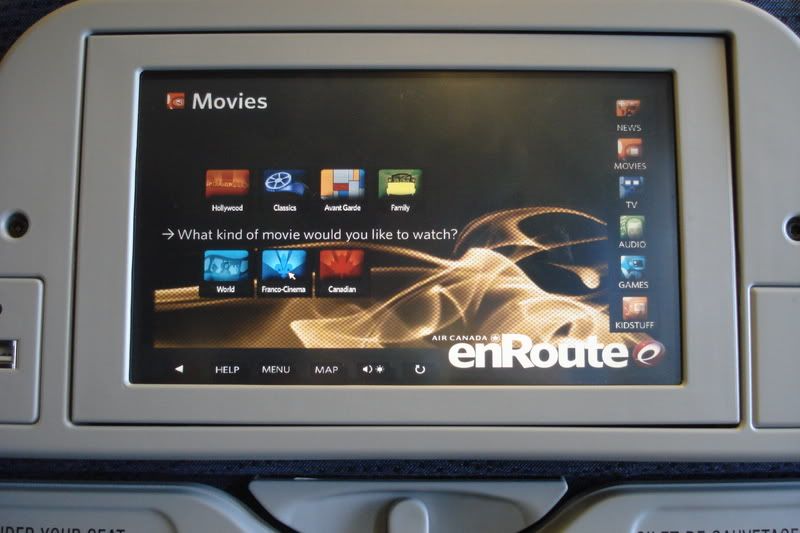 Dinner – choice of Beef lasagne and Lemon chicken, I chose the chicken.
View of the cabin from my seat (24K), this is the first cabin of economy class, the smallest one.
The sun is setting behind us as we make our way Eastwards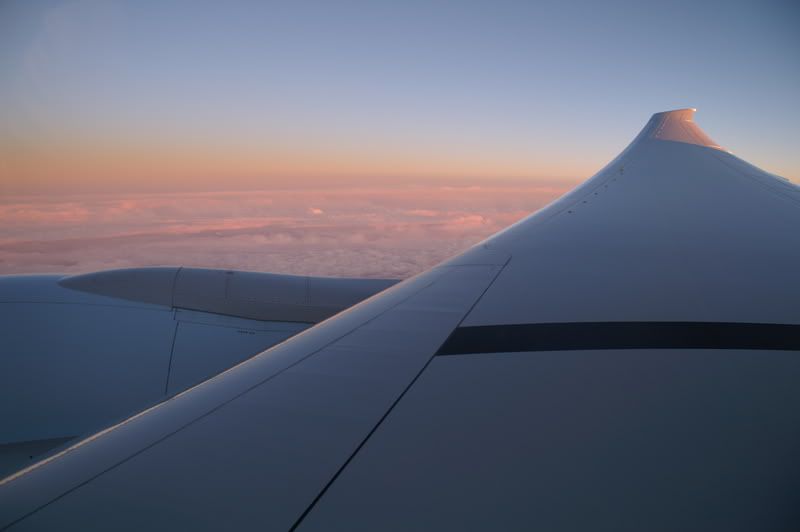 The lavatory, nothing special really, quite spacious though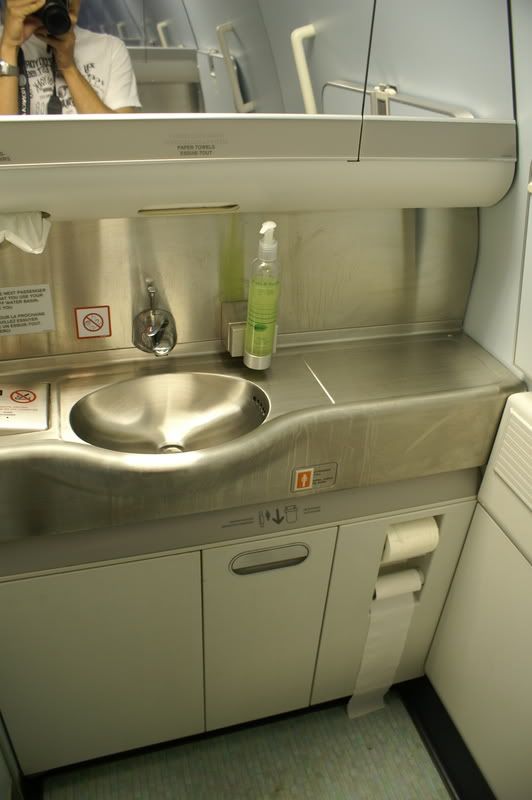 Some cabin shots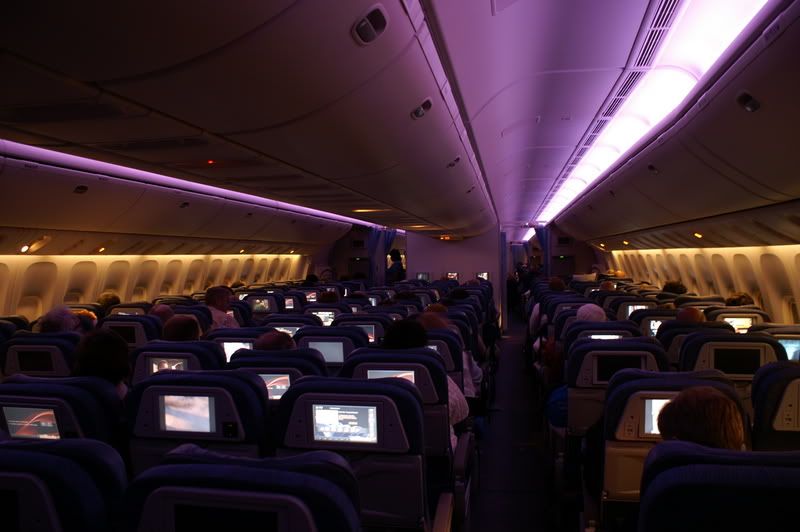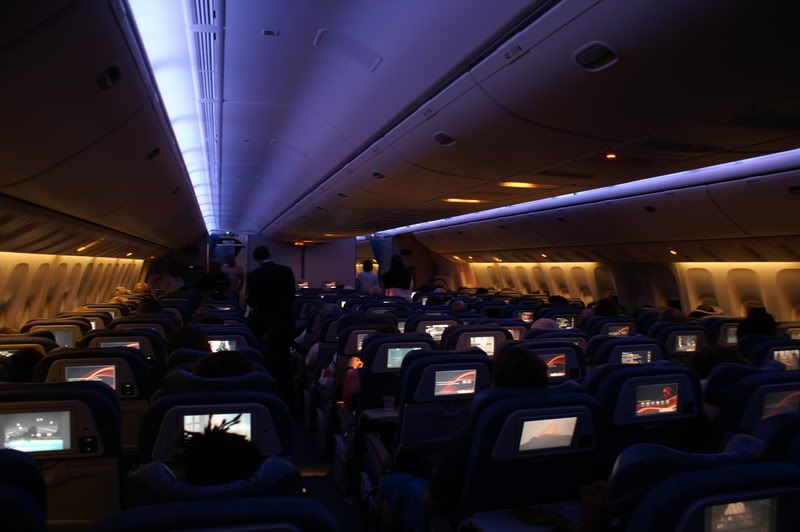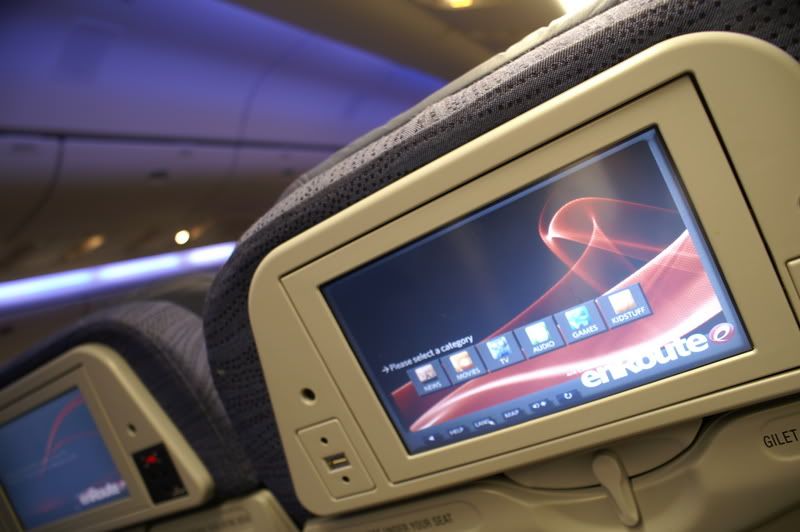 Nice lighting on the 77W, it cycles green, blue, lilac, pink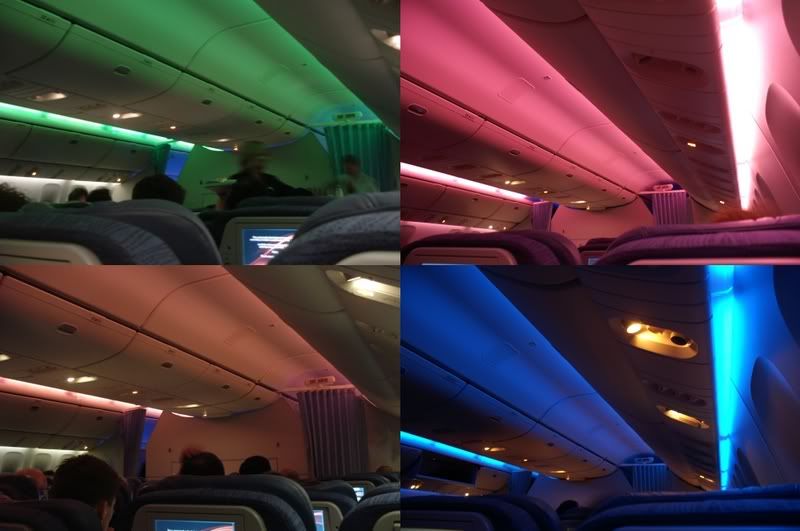 An hour before landing breakfast arrives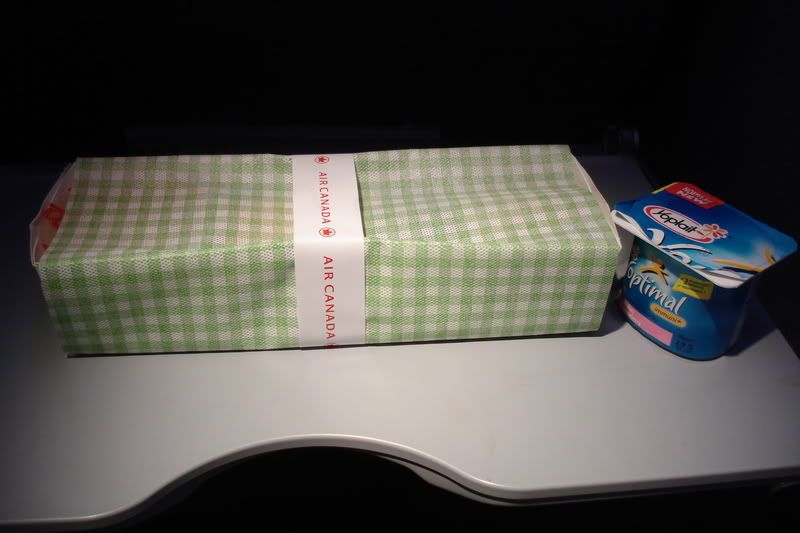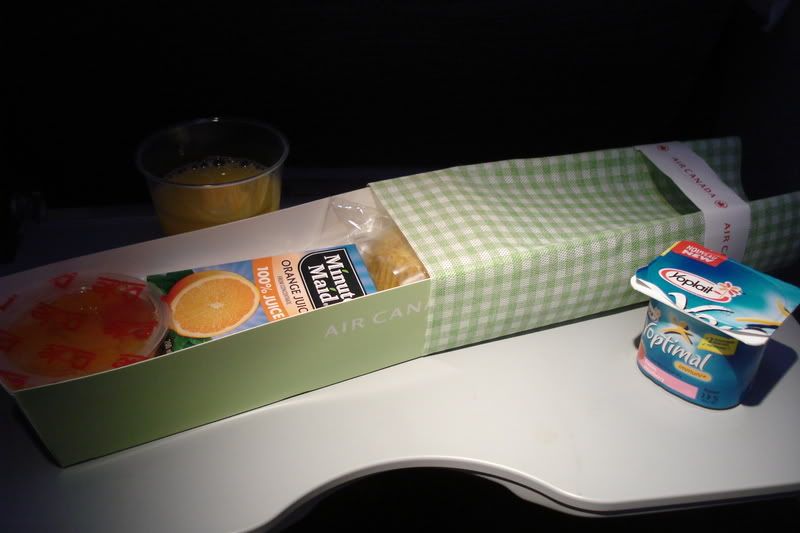 My seat – 24K, seat J in the middle was empty creating a nice storage space.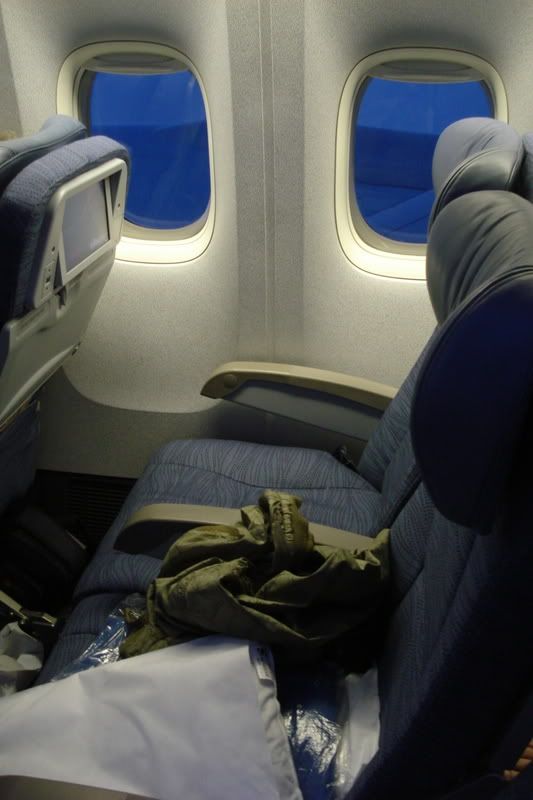 Sunrise as we approach London, some views from my seat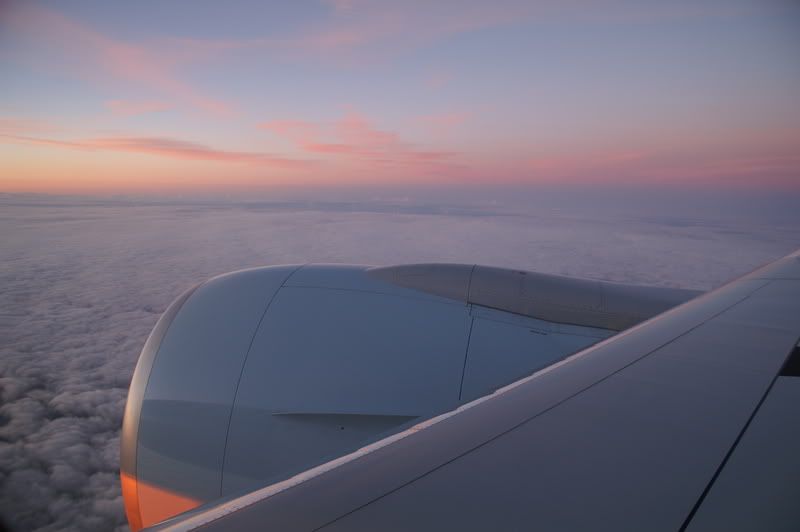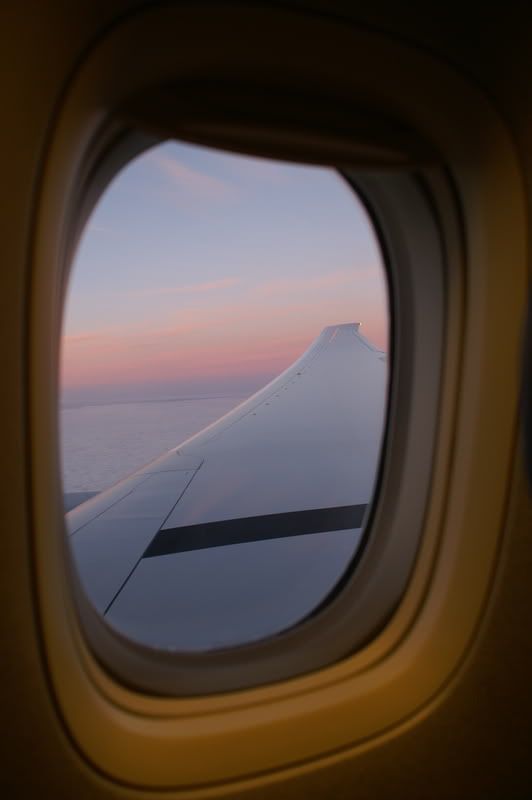 Nice reflection on the engine
Descending into London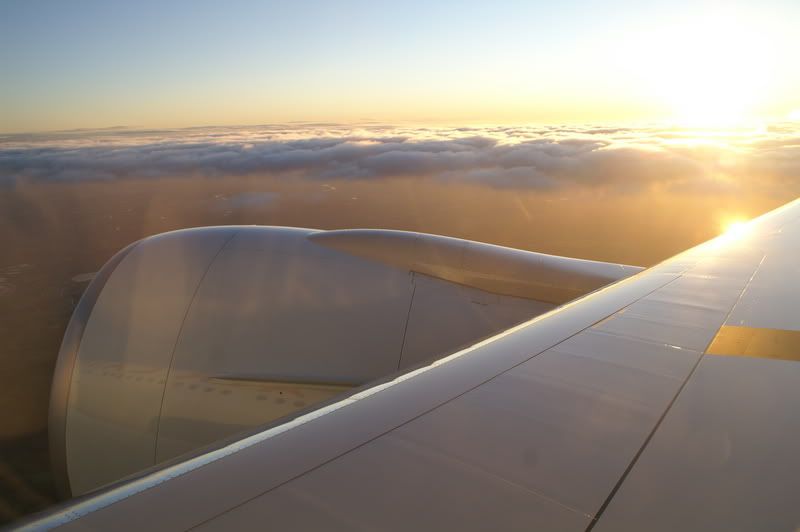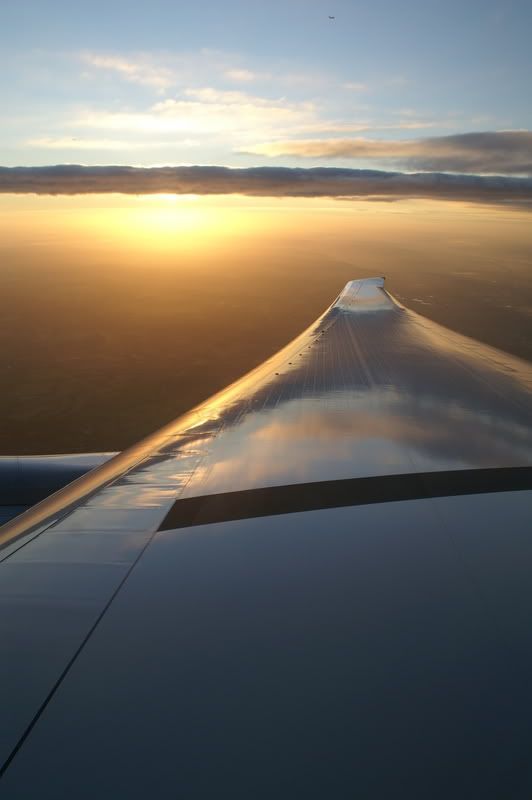 Nice view of the Thames, looking towards the Thames estury
Passing over central London and London Eye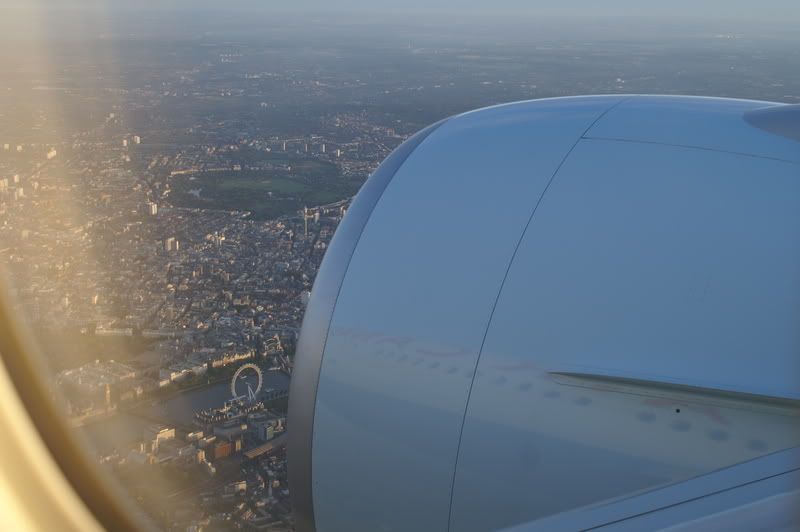 On finals to LHR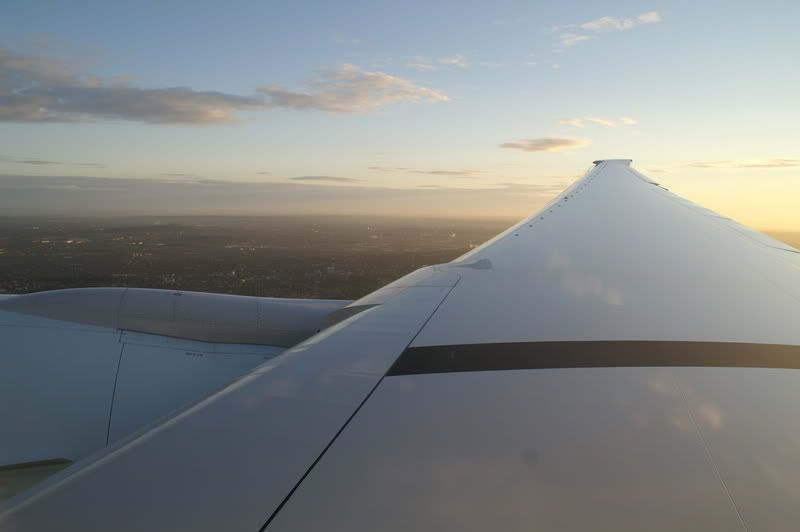 Video of the landing
Passing LHRs new control tower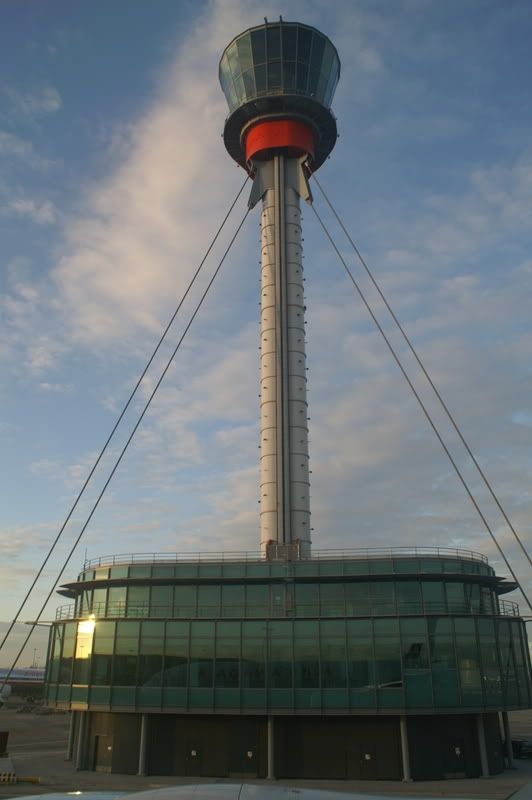 T3 at 06:26, this isn't JFK or DFW is it?
Arriving at Terminal 3 gate 29. On-blocks at 06:27, only 2 minutes behind schedule.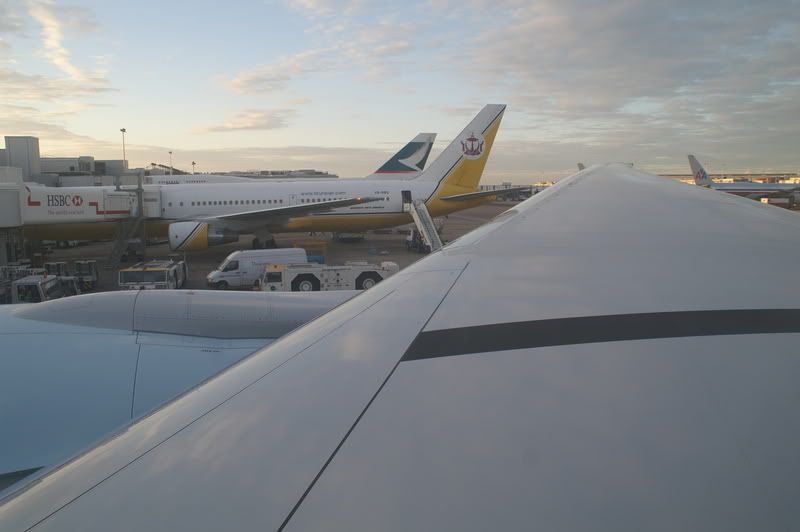 Passing though the Executive First cabin getting off the plane. These seats actually look quite narrow and would really cause a neck-ache if you wanted to look out the window …maybe I'm just jealous I didn't get to sit there.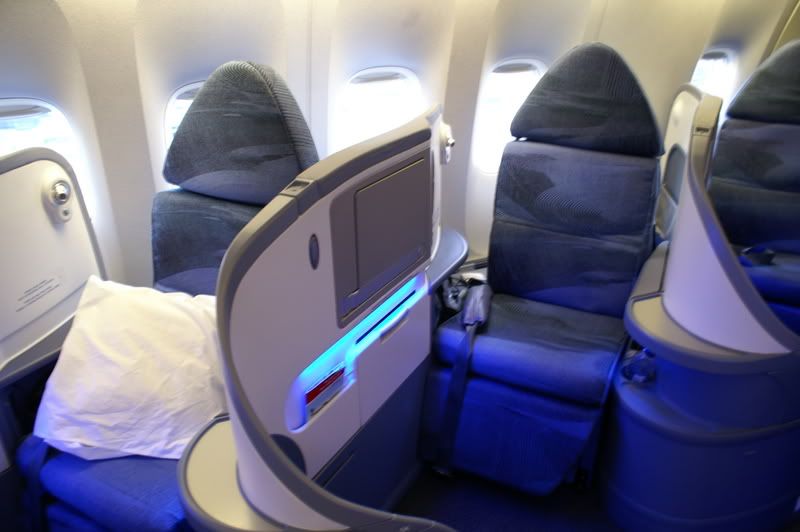 Quick visit to the cockpit, complete with EFB, very nice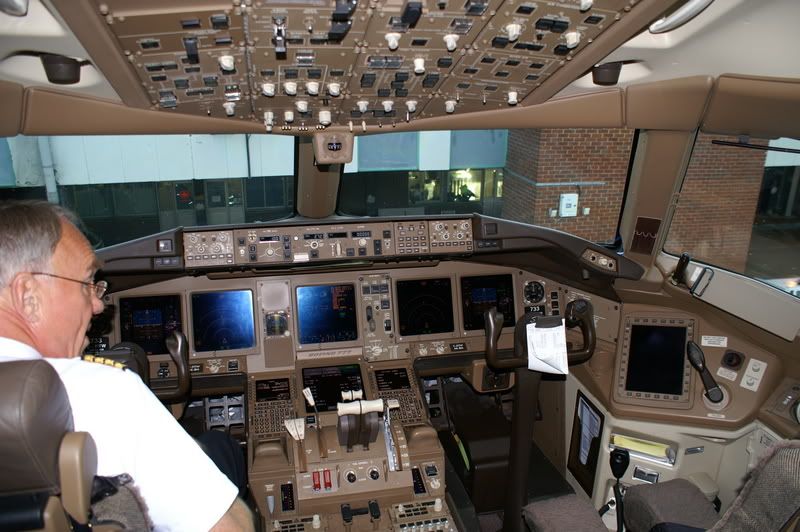 That's AC856 complete, will be back on its way to Canada in a few hours.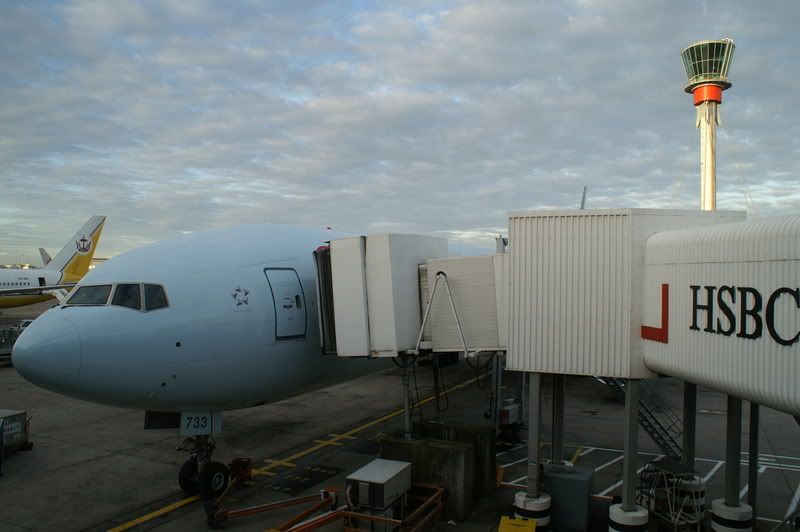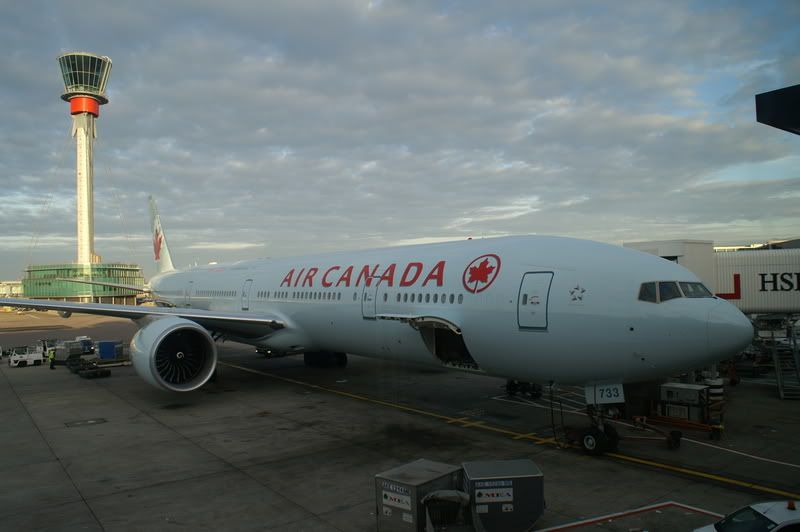 The end