Part 1:
RNO-SEA On A QX Q400 [Part1]
Date:08/28/07
Flight:QXE2257
Leg:SEA-RNO
Type:Q400
Reg:432QX
Seat(s):10 A/B
After a great week in Seattle we got ready to head back to RNO. We checked out of our hotel and since we had some free time we went and checked out BFI. I saw an unpainted 737 arriving just as we got there and a few biz jets. We stopped at the Boeing store and picked up a shirt,2 hats and a 1/200 model of the 787. After that we headed back to return our rental car and check in at SEA even though it was only 1:30pm and our flight was at 6:10pm. We don't mind waiting at the airport(especially me for obvious reasons
) so it wasn't that big of a deal. The only bad part was that you have to pay for WIFI unlike RNO where it is free.
We got a great spot at a gate that was not being used and I had great views of the north satellite. It was mostly ASA 737s and MD83's. United had a couple 757's and 737's show up though. Around 2:00pm we had some Wolfgang Puck Express which was awesome. I had a turkey sandwich and my mom had a pizza. Around 5:00pm we moved closer to our gate and watched the arrivals and departures on 34. A BA 747 was the highlight for me, although a AF 777 was pretty cool also.
We boarded around 5:50pm and this time I had a lot better view, I could see the sky AND the ground lol. It was cool being right next to the prop. I was a little jealous and surprised as I looked over and saw the 25th anniversary plane pulling in just as we were being pushed back.
View Large
View Medium


Photo © Ryan Coulter - MACHIMAGES
(Shot from a different day).
We pushed back around 6:00pm and after stopping for a company Q400 we made it out to 34R and departed. After a short climb we made our turn to the south and had a great view of Seattle and the ocean. We also got an amazing view of Mt. Rainer. Once we leveled out we were served a packet of mixed snacks such as pretzels and bagel bites. After that we were served drinks, I got the same thing as last time, ginger ale, I even got the whole can. My Mom took advantage of the complimentary wine and enjoyed it.
The flight was pretty smooth, with a few very small bumps here and there. The vibration still was not that bad even though I was closer to the prop. Once we got to around 100MI N of RNO the pilot said that it may get pretty bumpy on our descent into RNO due to some scattered thunderstorms around the area, so he was putting the seat belt signs a bit early. It turned out it wasn't that bad at all, just a few minor bumps. The landing was a bit more interesting owing to some cross-winds. The left side touched down first then the right, but it wasn't too jarring. On our roll I saw a C-5 that was here to support the President. When were taxiing back to our gate I also noted a C-17 sitting on the ANG ramp.
Overall I was VERY pleased with Horizon services and experience. I will continue to fly them whenever I can since I really enjoy the Q400.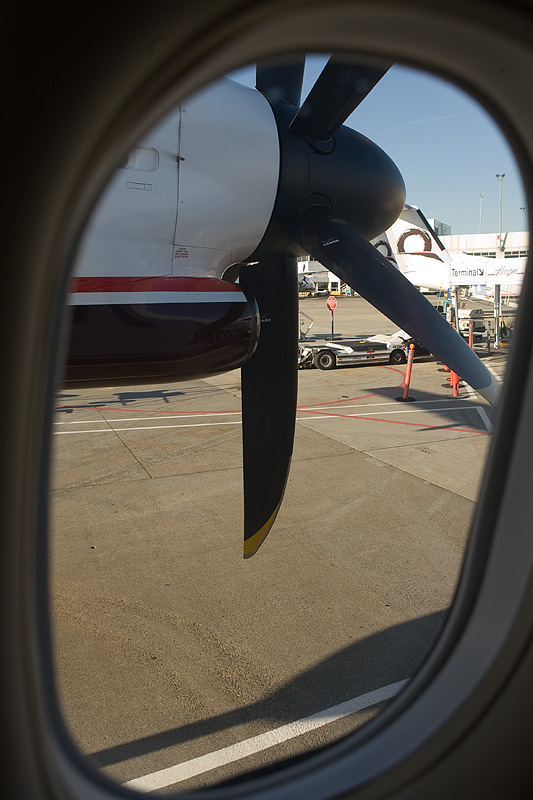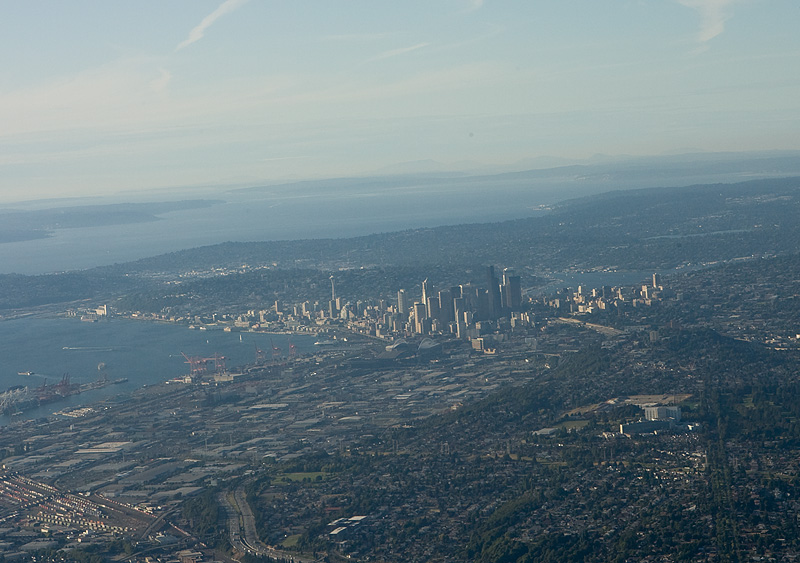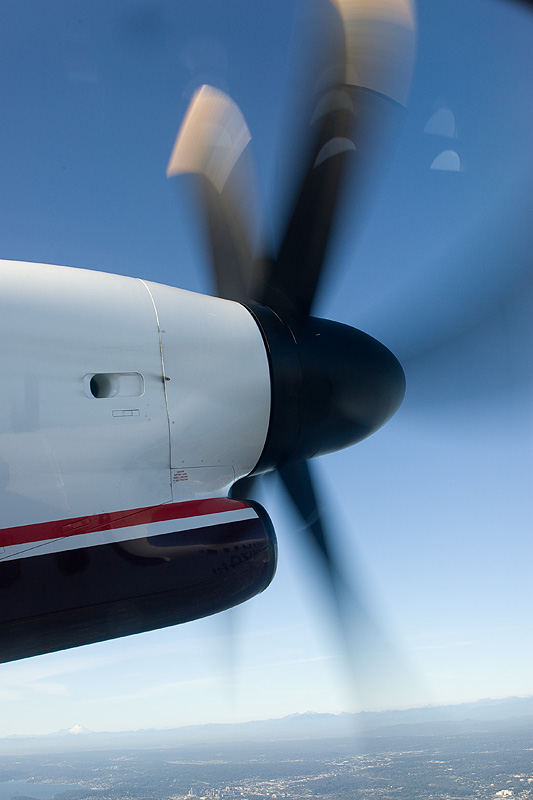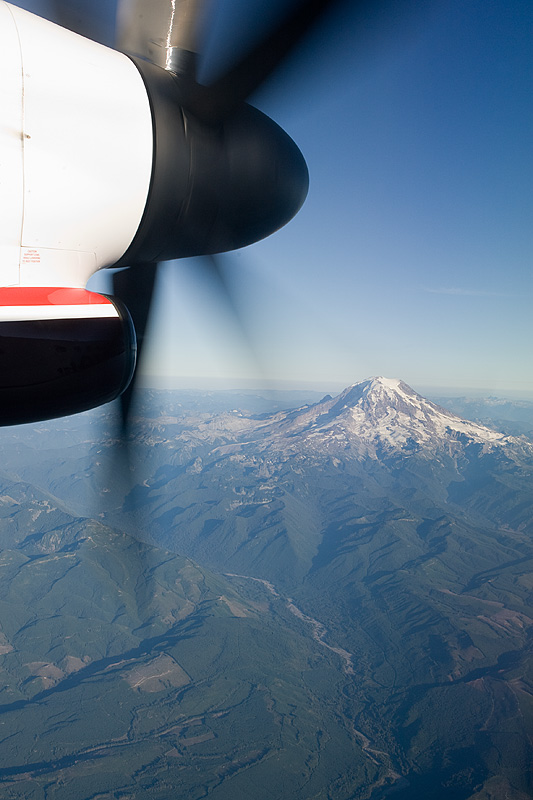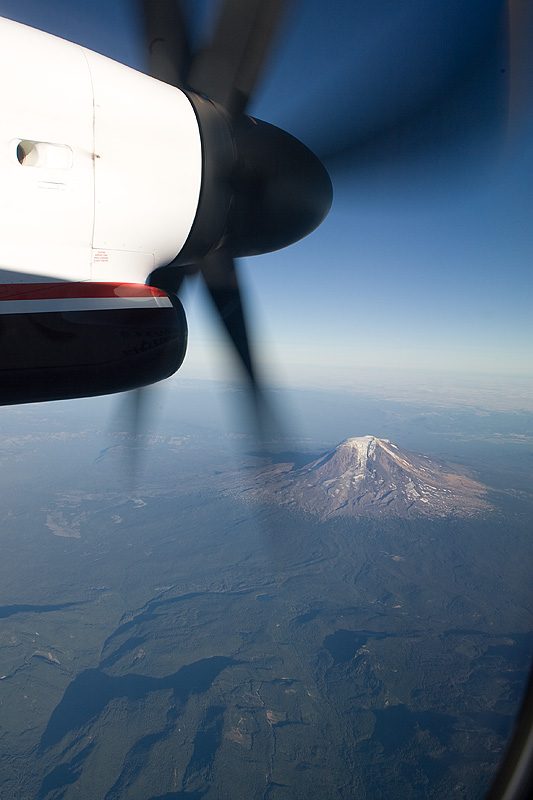 I did not take many pictures because there was a lot of haze and it wasn't really worth it, next time I will try to get more.
[Edited 2007-08-30 20:30:12]
[Edited 2007-08-30 20:41:07]