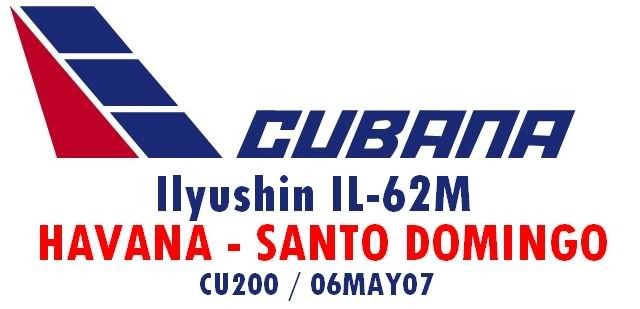 This is a follow-up to my previous two reports on a very long but quick trip to take some flights aboard rare airliners which had been on my 'to do' list for some time.
Iran Air B747SP Transatlantic DAM-CCS [+pics/vids]
(by
UK_Dispatcher
Aug 24 2007 in Trip Reports)
Cubana Ilyushin IL-96-300 CCS-HAV [+pics/vids]
(by
UK_Dispatcher
Aug 28 2007 in Trip Reports)
I arrived late in the evening into Havana and despite how jet lagged I felt I hoped to have a wander around and go to a couple of bars. Unfortunately, I fell asleep as soon as I got to my room and after just a few hours it was time to get up, head to the airport and take a Cubana flight to Santo Domingo (SDQ) in order to reach New York for my flight home. When I booked my Cubana flights I chose CCS-HAV for a flight aboard the IL-62 and as it happened the HAV-SDQ flight was also scheduled to be an IL-62. I was certainly not going to complain at the chance to take two IL-62 flights in the same trip but as you will know if you read my previous report, the CCS-HAV sector was equipment swapped for an IL-96. It was great to have unexpectedly added the IL-96 to my log but I was hoping the same would not happen again on today's flight.
I arrived at the international terminal about three hours before departure but check-in had not yet opened for Santo Domingo. A queue had already formed but it was not too long so I stood in line and it was not long before the desk was opened.
Cubana check-in area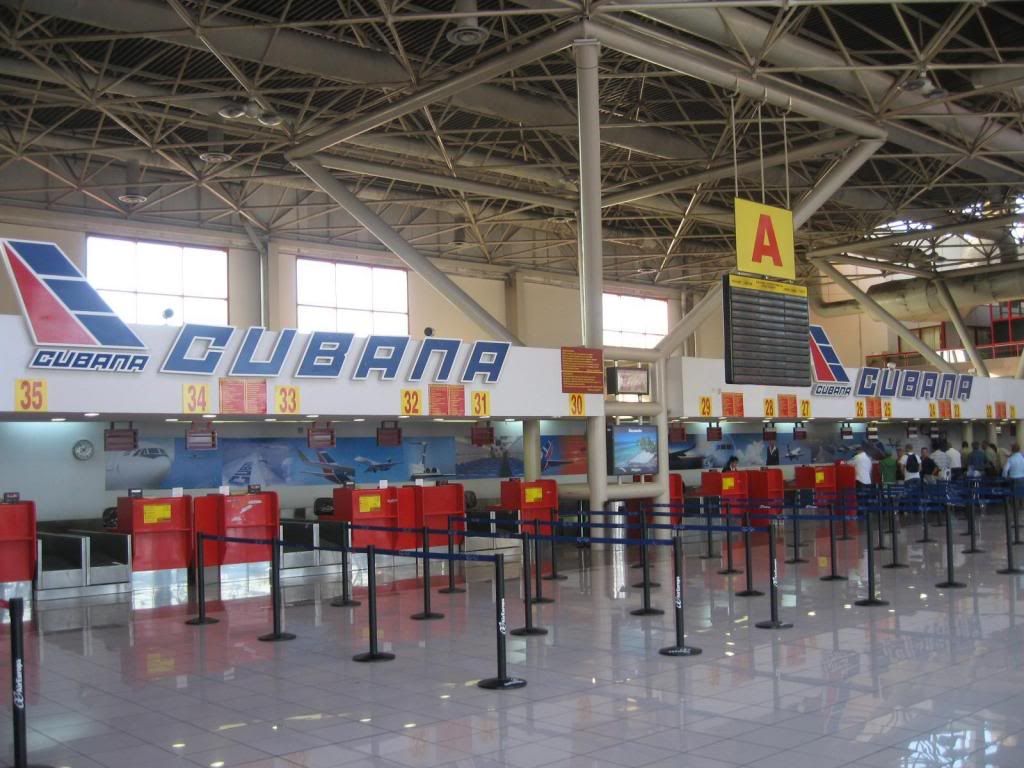 I asked for a window seat near the back and also asked the young man checking me in if the aircraft was an IL-62. He said yes and checked me in. The seat I was given was not near the back but maybe he did not understand what I had said. I decided I would check on board and move towards the rear if any seats were available later.
After checking in I decided to grab a bite to eat with my last remaining convertible Pesos and bought a ham and cheese sandwich and a can of Sprite at the café area near the check-in. From the window at the side of the terminal I could see an IL-62 which now looked more like a bar, complete with canopy above the door. It was sad to see the aircraft in this condition but at the same time nice to know that examples were still in daily use by Cubana.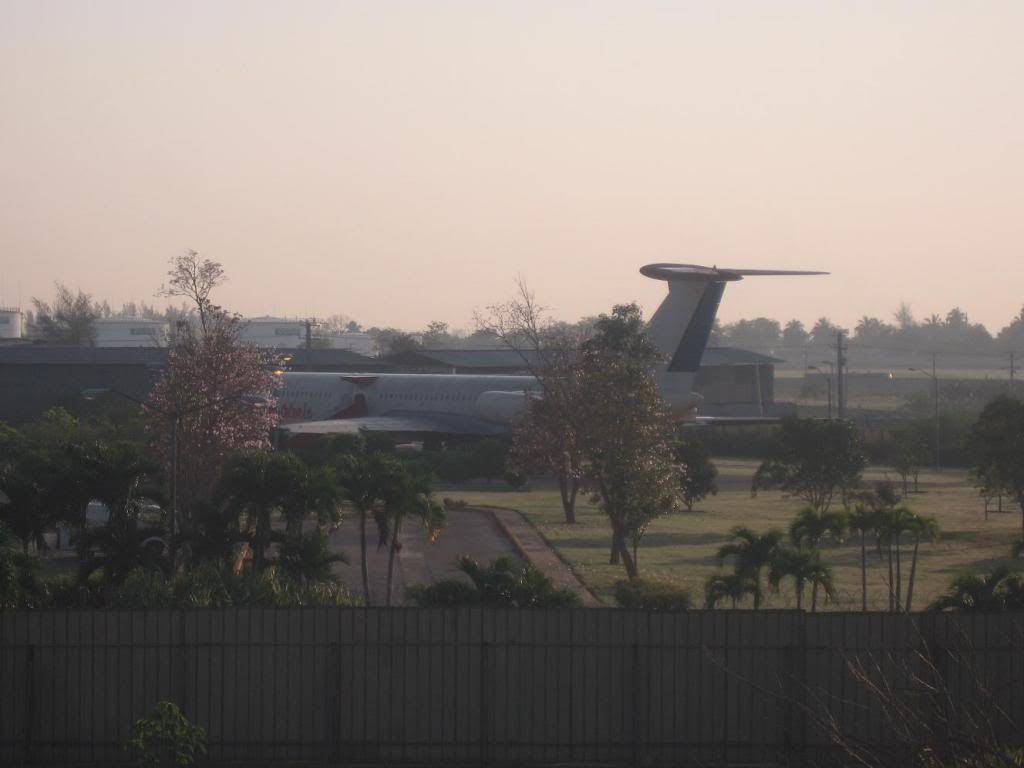 I then headed through immigration and into the international departure lounge which I imagine must get quite crowded when there are several foreign airlines in at the same time. This morning however it was very quiet and the Santo Domingo flight seemed to be the only one departing in the next couple of hours. The ceiling of the terminal has many flags draped from it - with a certain obvious country not represented. I was disappointed not to be able to see a Union Jack among the flags initially but if I remember correctly I found one eventually!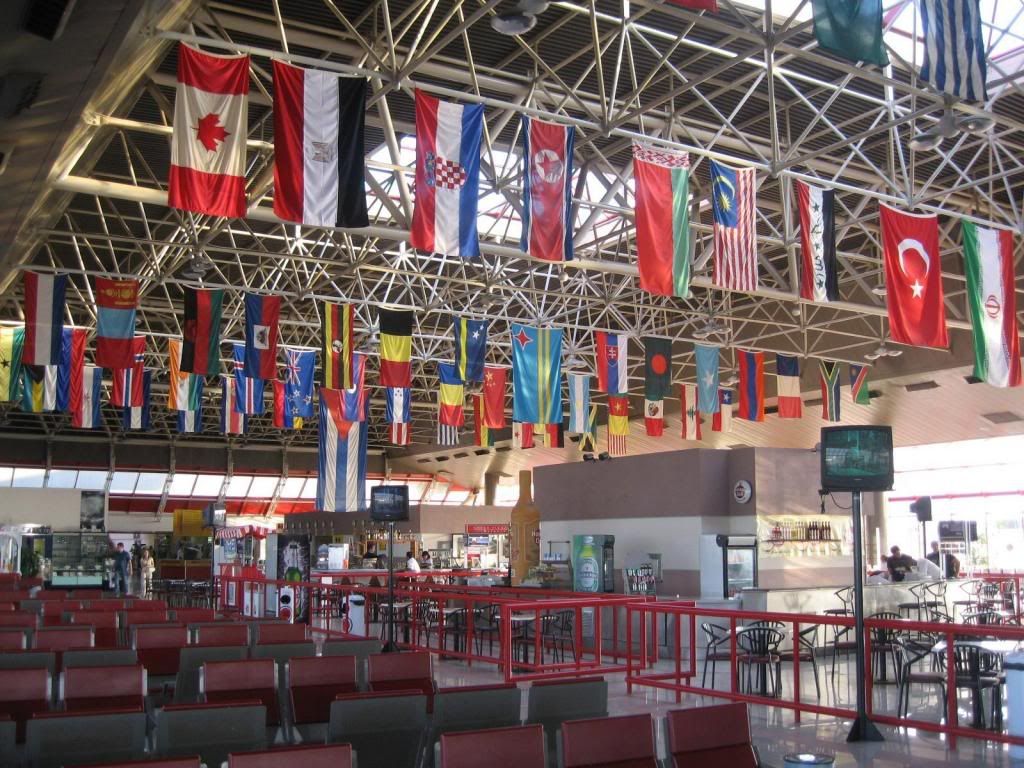 One good thing about the departures area is that good views are available of the ramp in all directions, although photograph opportunities are limited by the arrivals corridor around the outside.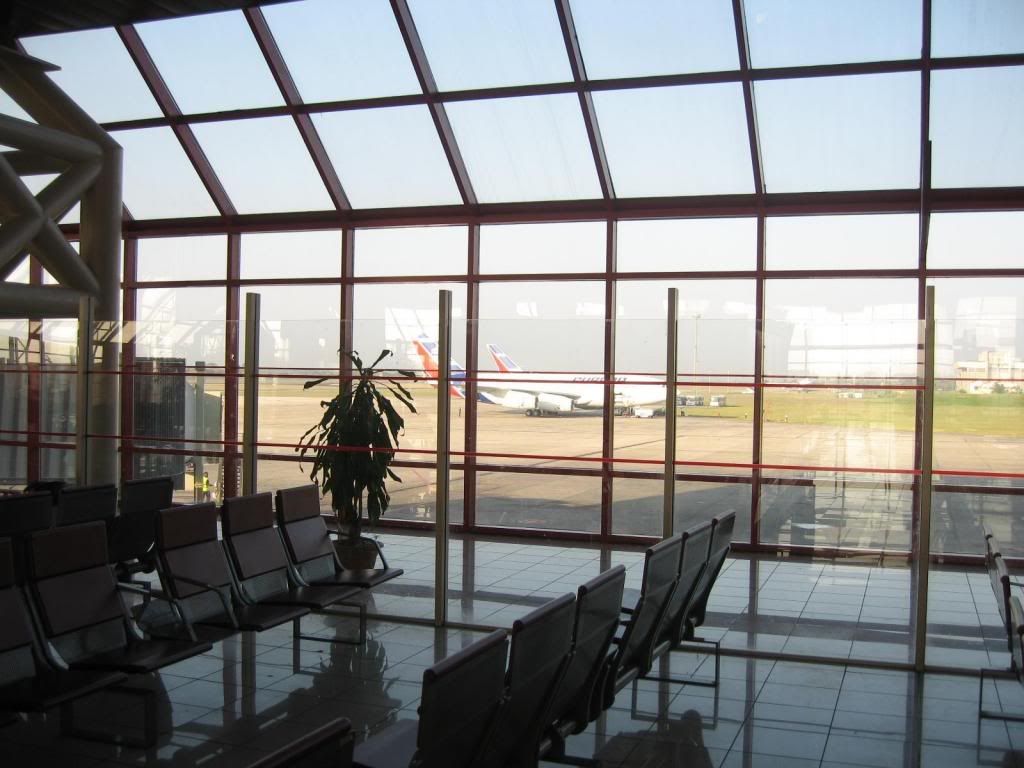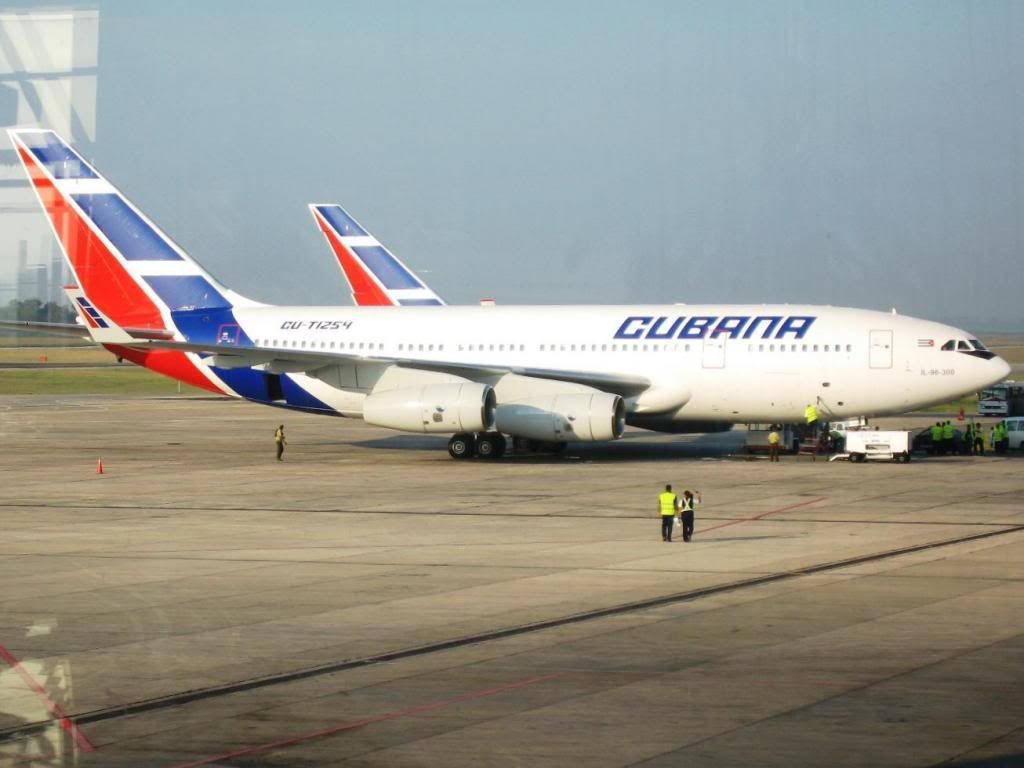 As I waited a Cubana IL-96 arrived and I watched it taxi onto its parking stand. It seemed quite noisy from where I stood but I knew from my flight the previous day that from a passenger's point of view the IL-96 is relatively quiet. The aircraft was CU-T1251 and as it arrived sister ship CU-T1254 was just getting airborne. This was the aircraft on which I had flown from CCS the previous evening.
Despite the dirty windows there was a wonderful view outside one of the gates in particular – the IL-62 operating my flight being serviced in readiness for departure. It is easy in this situation to look out of the window and imagine it is thirty years earlier in a different part of the world. I felt privileged to be about to take a flight on this gorgeous machine.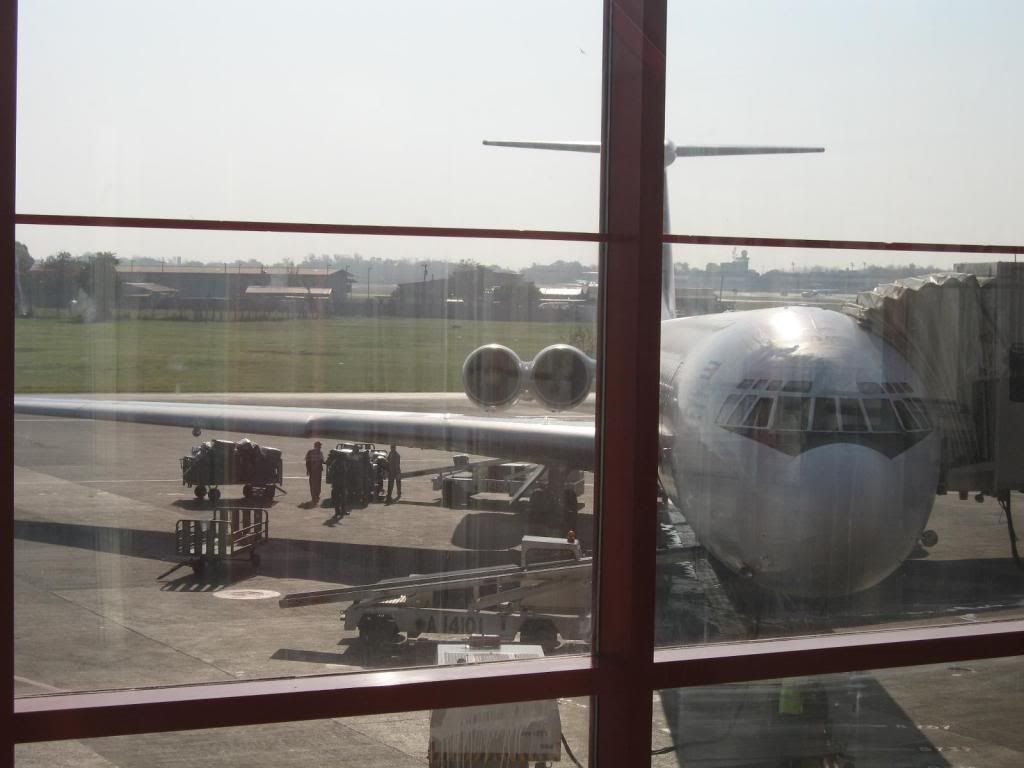 After just over an hour in the departure lounge boarding was called and after waiting for the initial crowd to board I headed to the gate. It would have been better for photographs had the aircraft been parked on a remote stand but I was certainly not complaining as I aimed my camera through the dirty window at the head of the airbridge.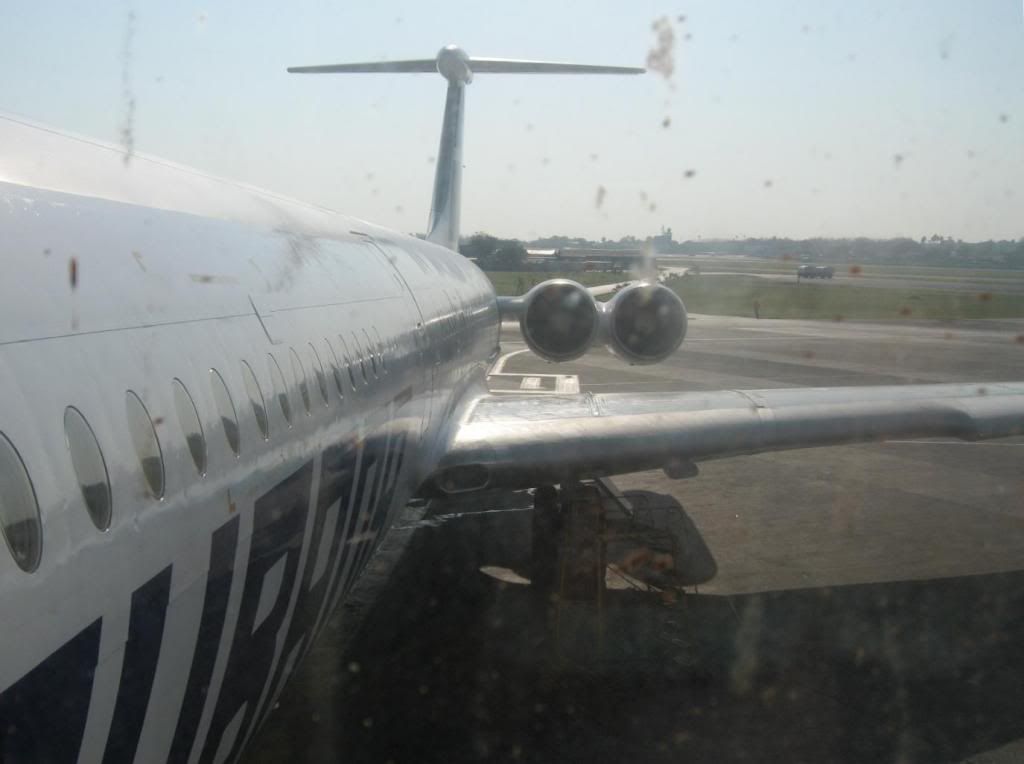 After passing through the business class section I took my seat three rows into economy which also happened to be one of the overwing exit rows just aft of the leading edge.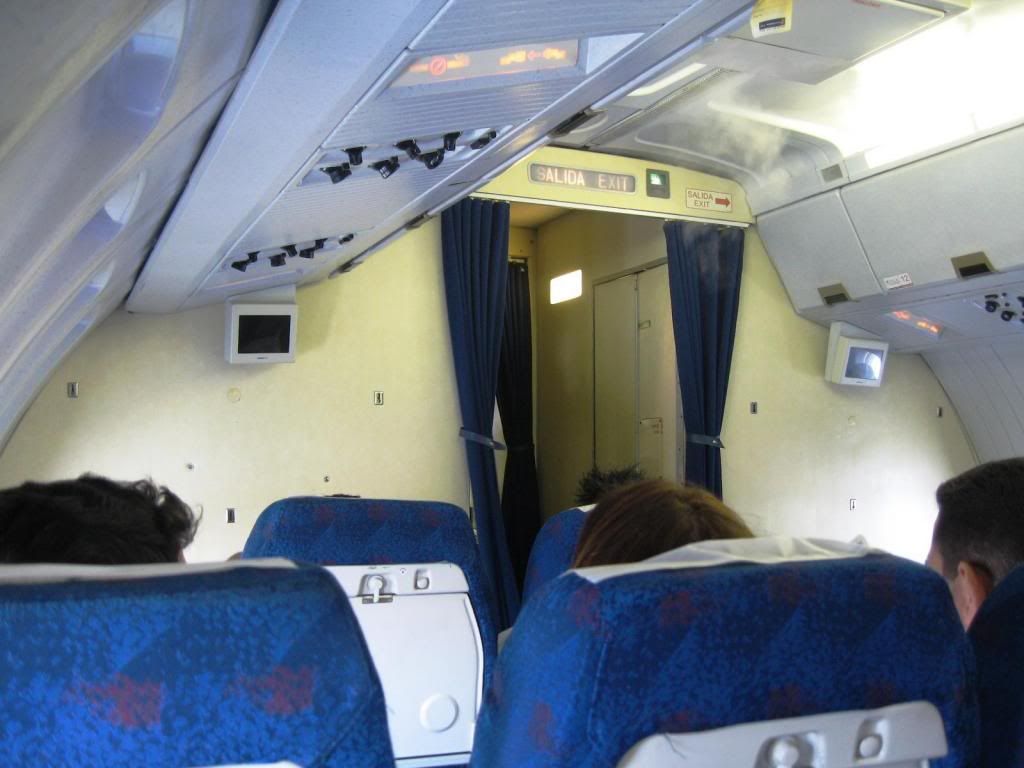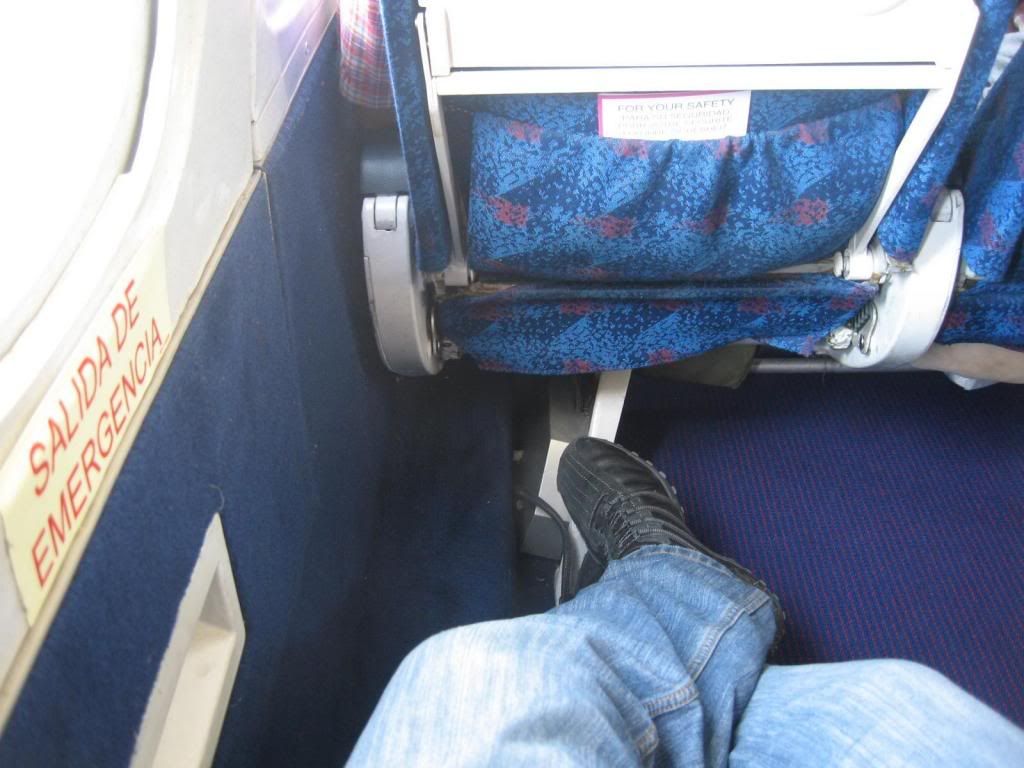 IL-96 CU-T1251 which I had watched arriving earlier was now being serviced on the adjacent stand.
CU-T1251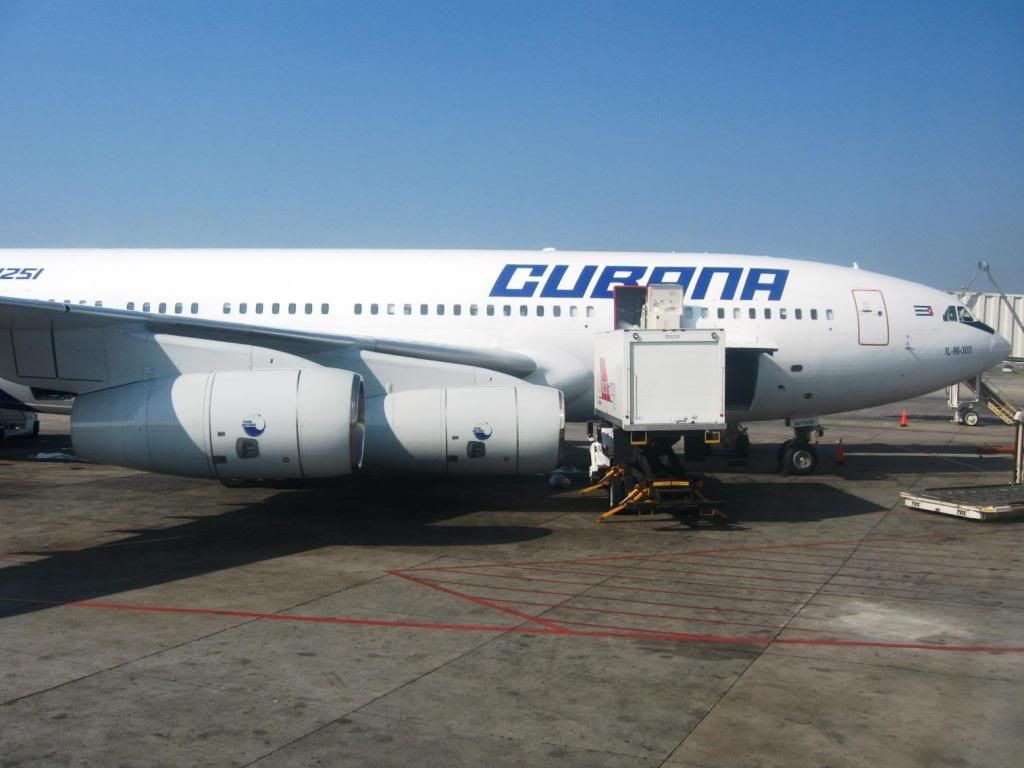 About thirty minutes after I had boarded pushback commenced and the engines were started. I have flown on many different aircraft types but I don't think I have ever heard sounds like these four Soloviev D-30KU engines starting.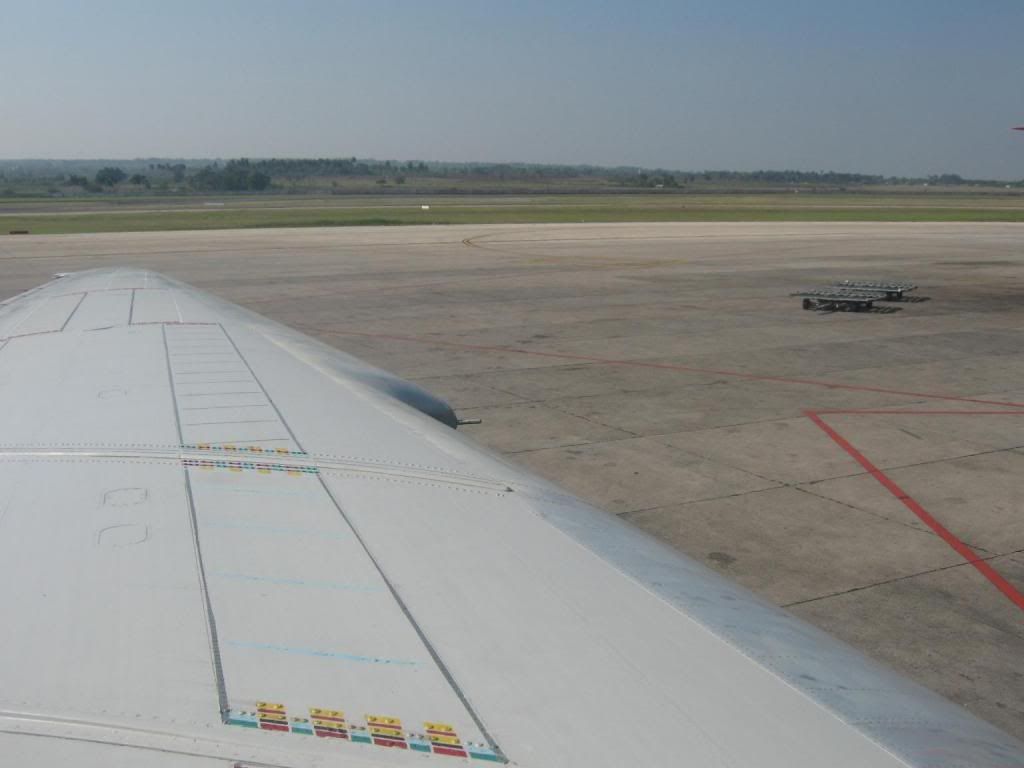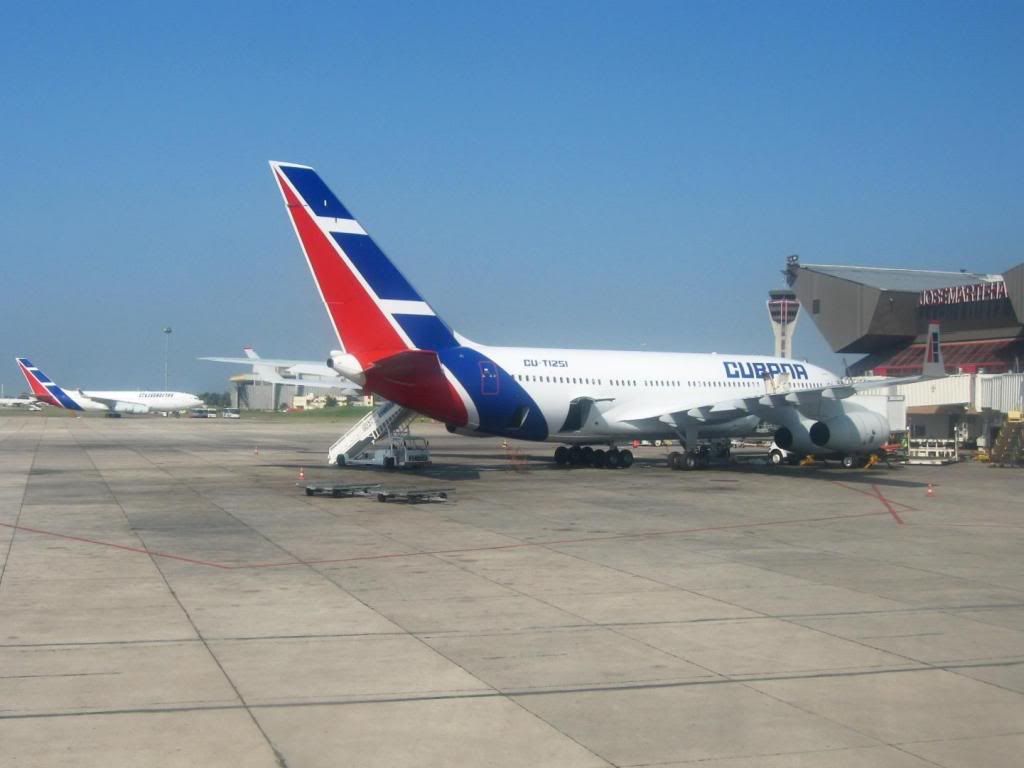 Engine start
The aircraft taxied quite quickly to runway 06 for departure.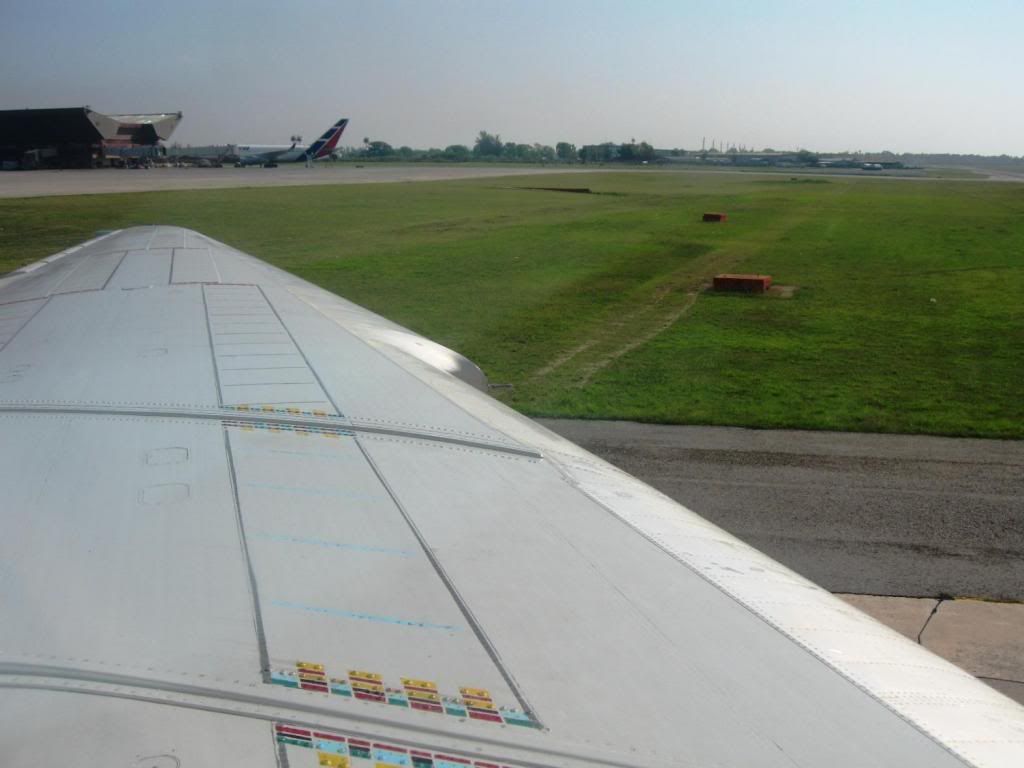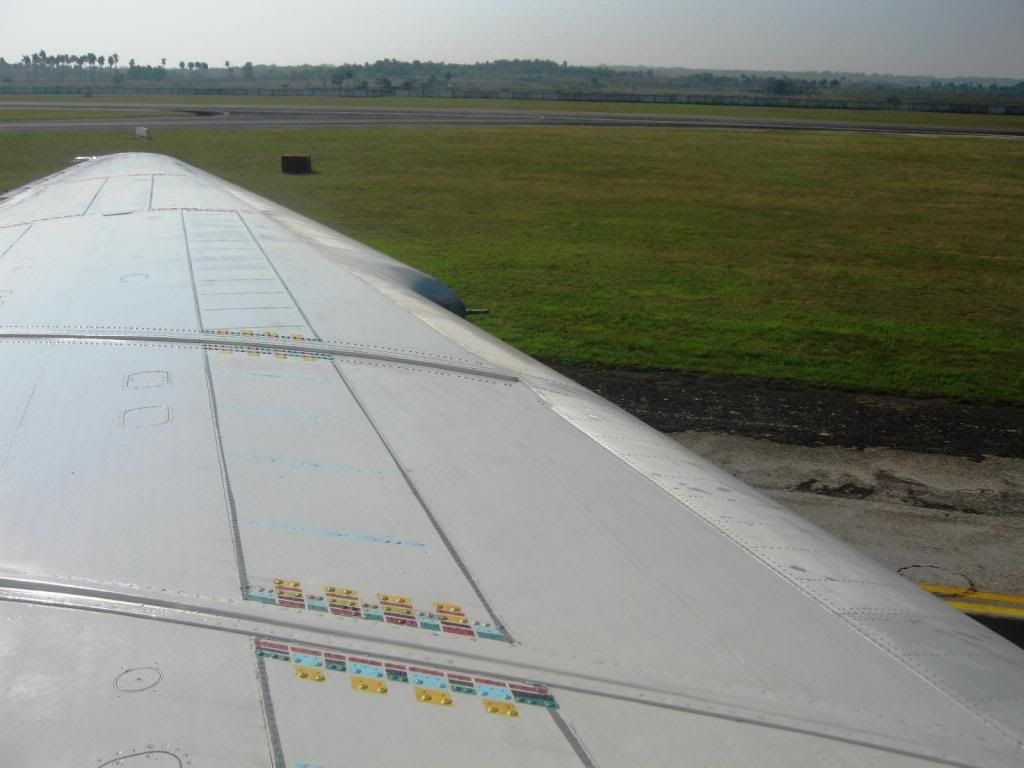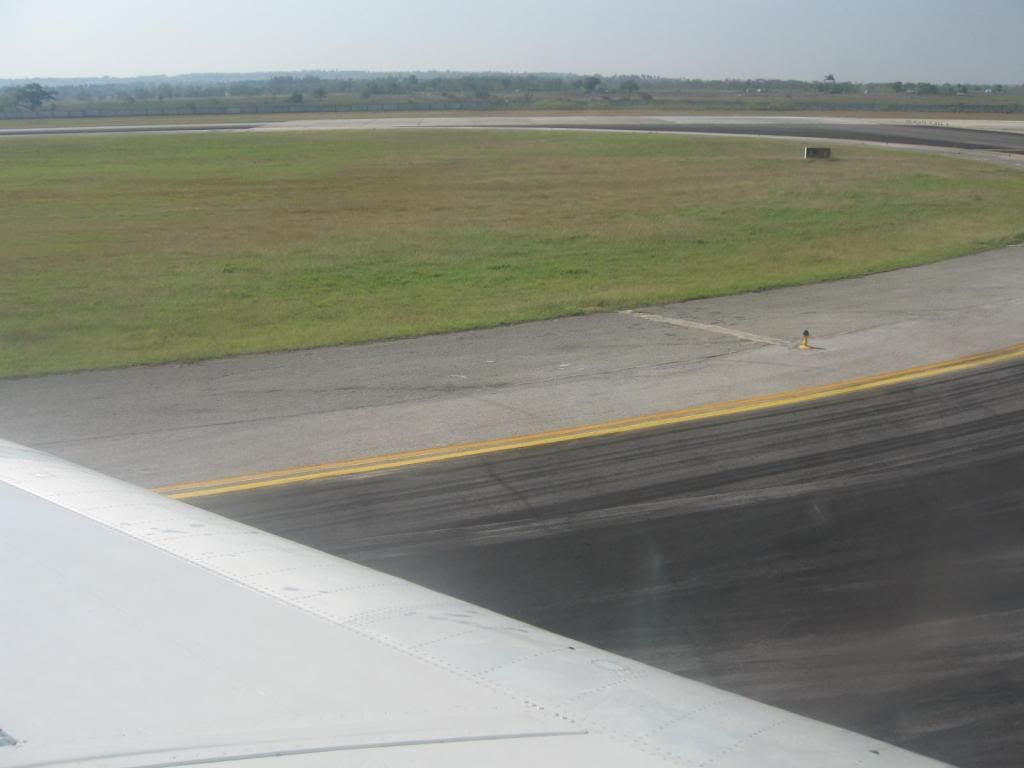 Take-off from HAV
It was a perfect day for flying and it was nice and clear for photographs as we climbed out of Havana and out over Cuba.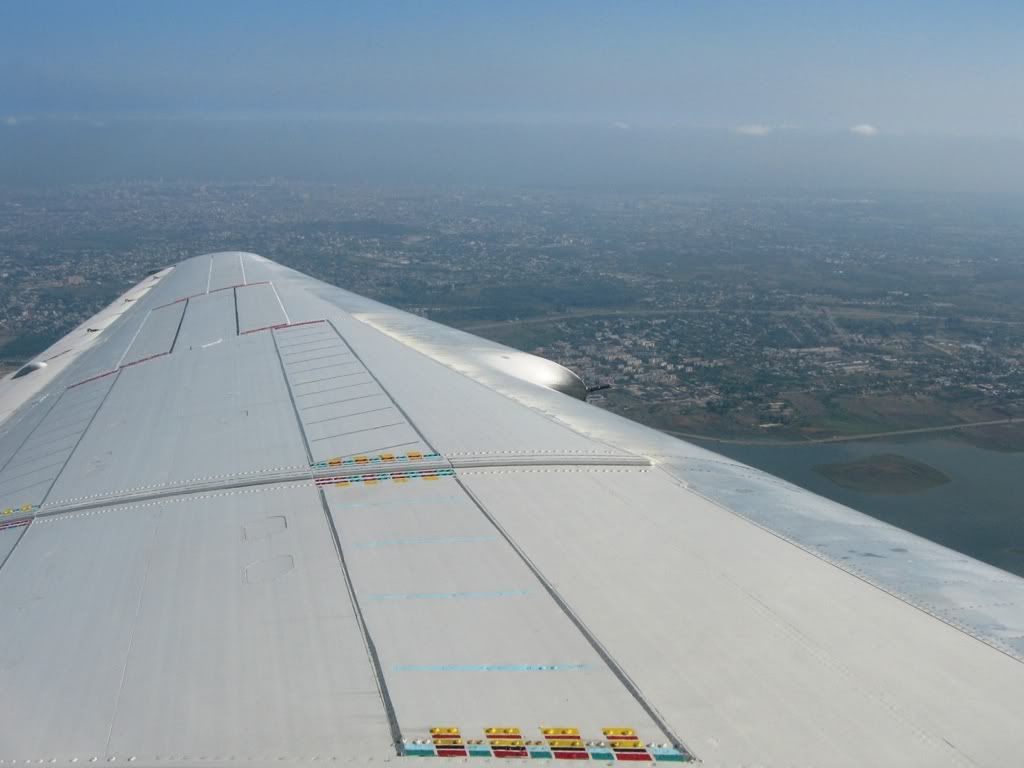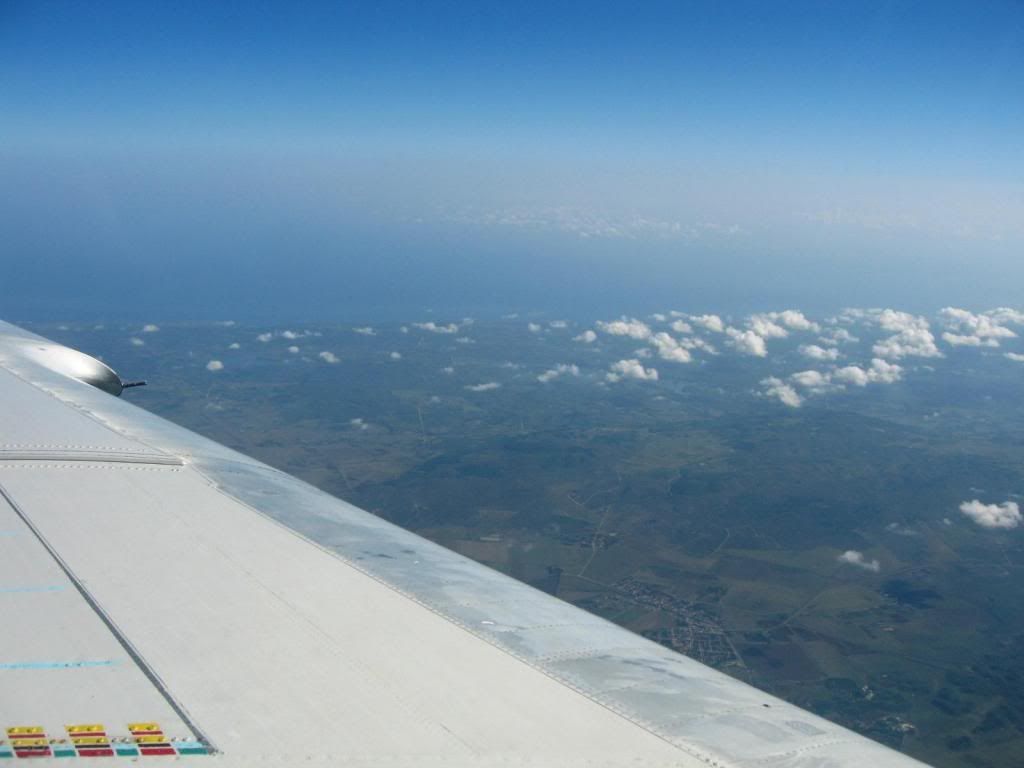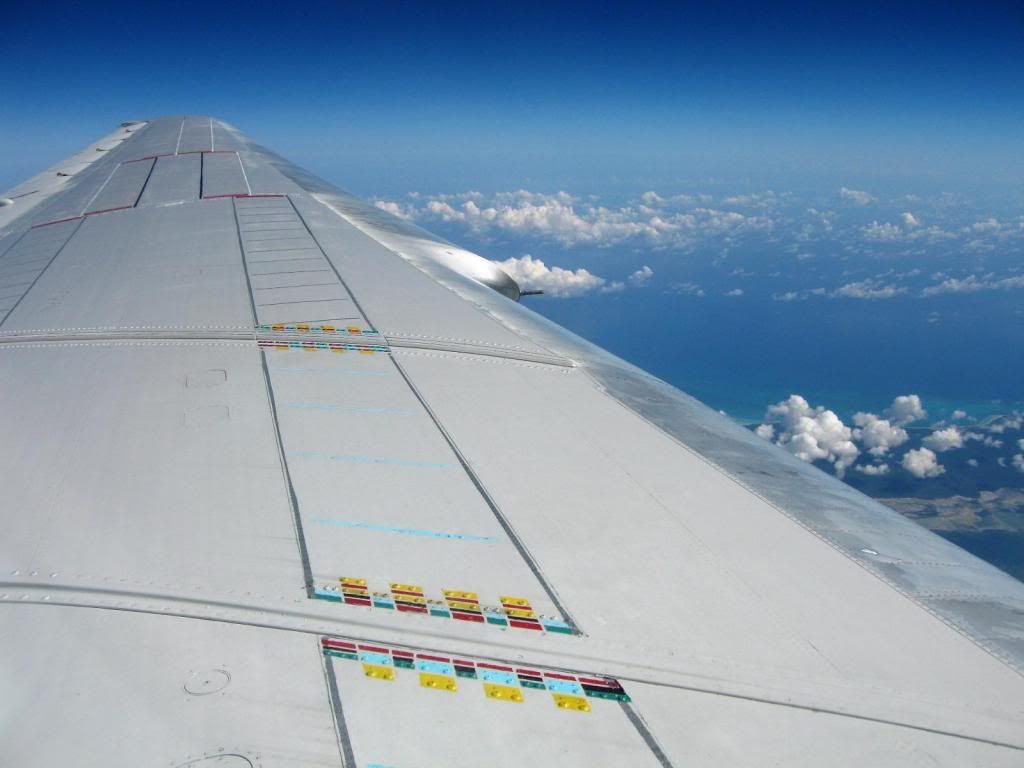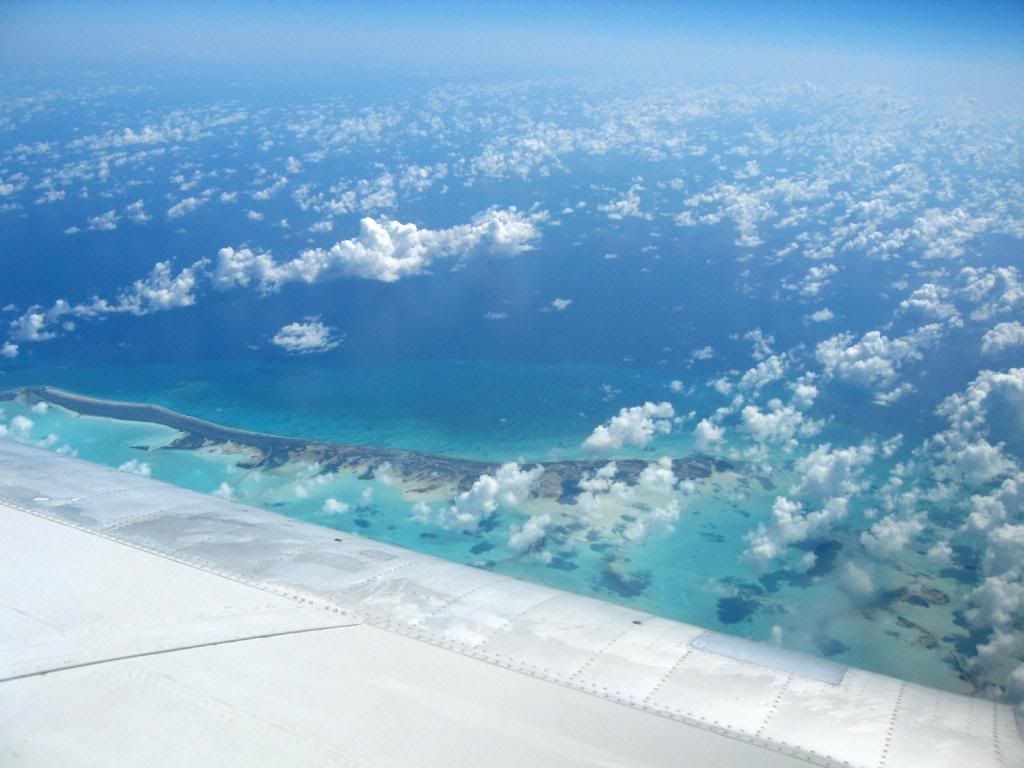 About forty-five minutes into the flight the breakfast service commenced and passengers were served with ham, cheese, vegetables and a bread roll. It was certainly not extravagant but enough to make a ham and cheese sandwich with a little left over. Other passengers got a small pot of fruit too but this was missing from my tray – not being into fruit I did not particularly mind.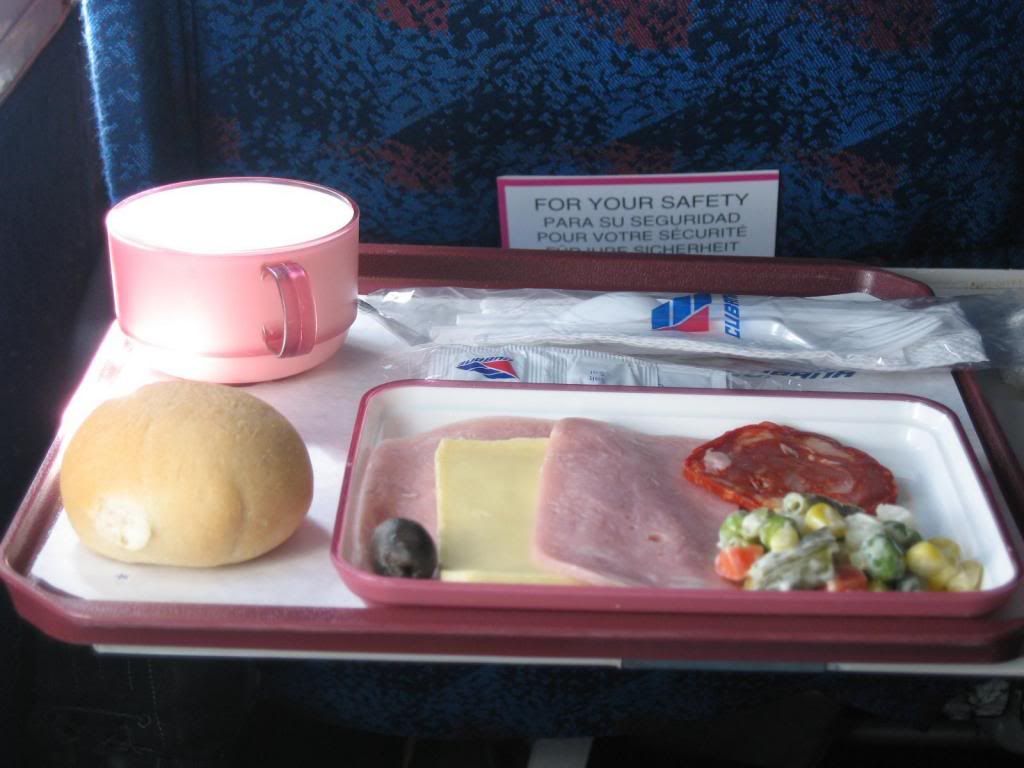 After breakfast I just sat with my face glued to the window, appreciating every moment aboard this classic aircraft, particularly on such a fine day. I could not have picked a better part of the world to fly aboard the IL-62 in this respect.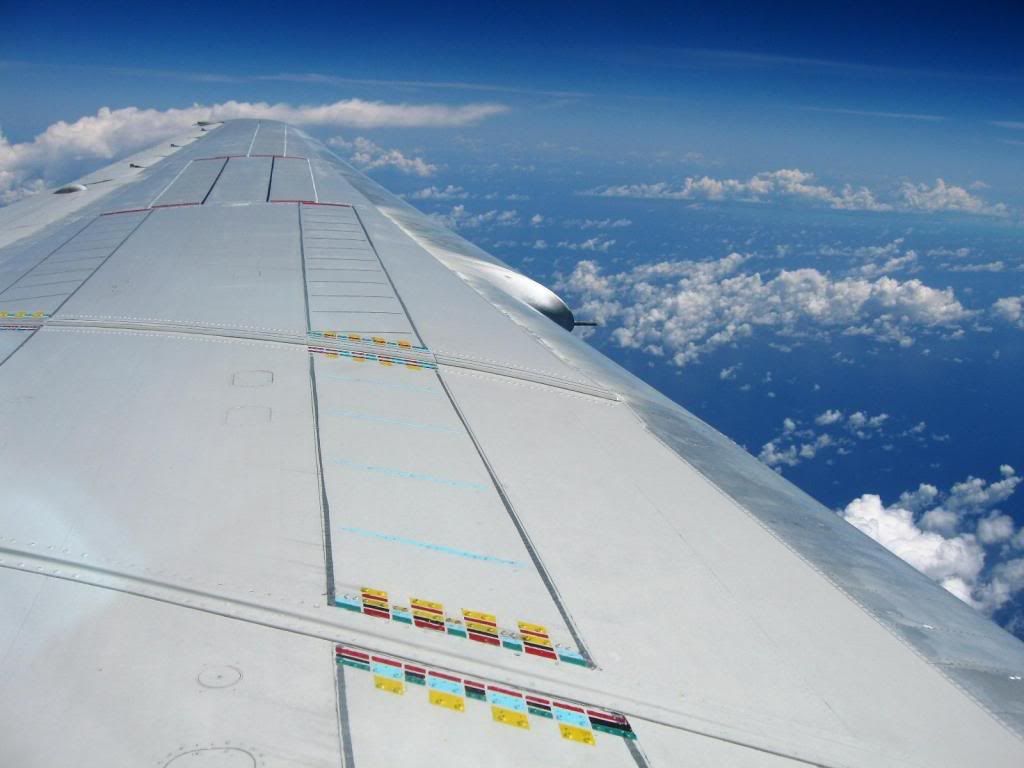 One thing I noticed on the IL-62 which I had never seen on any other aircraft was the transparent window blinds which block out the sun but still allow you to see where you are.
Cabin and window view
Around ninety minutes into the flight it was time to begin our descent towards Santo Domingo. The sky was pretty clear during the descent with the exception of a few light clouds.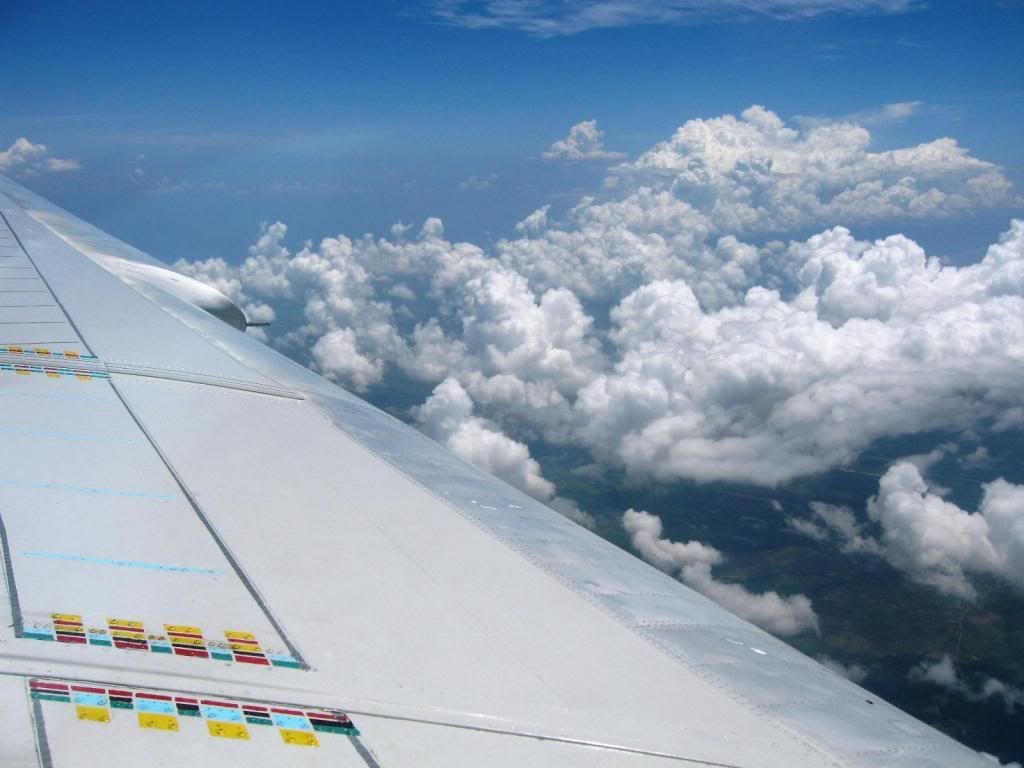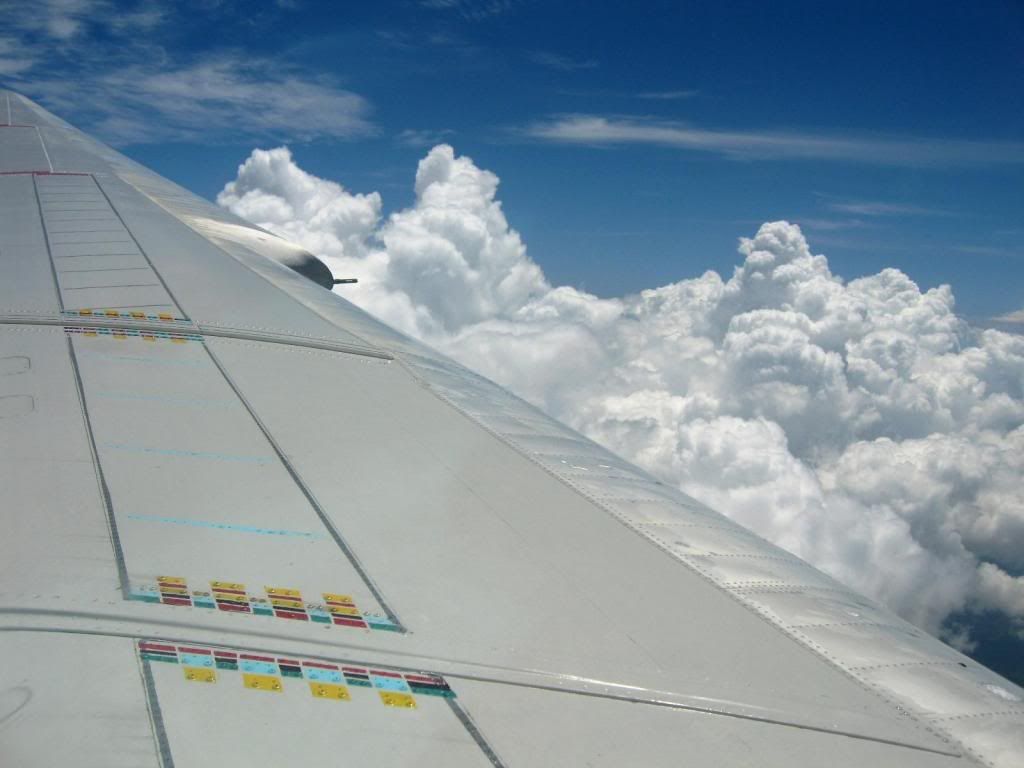 The landscape of the Dominican Republic did not appear much different to that of Cuba, with farms and green fields making up most of the view below as we neared our destination.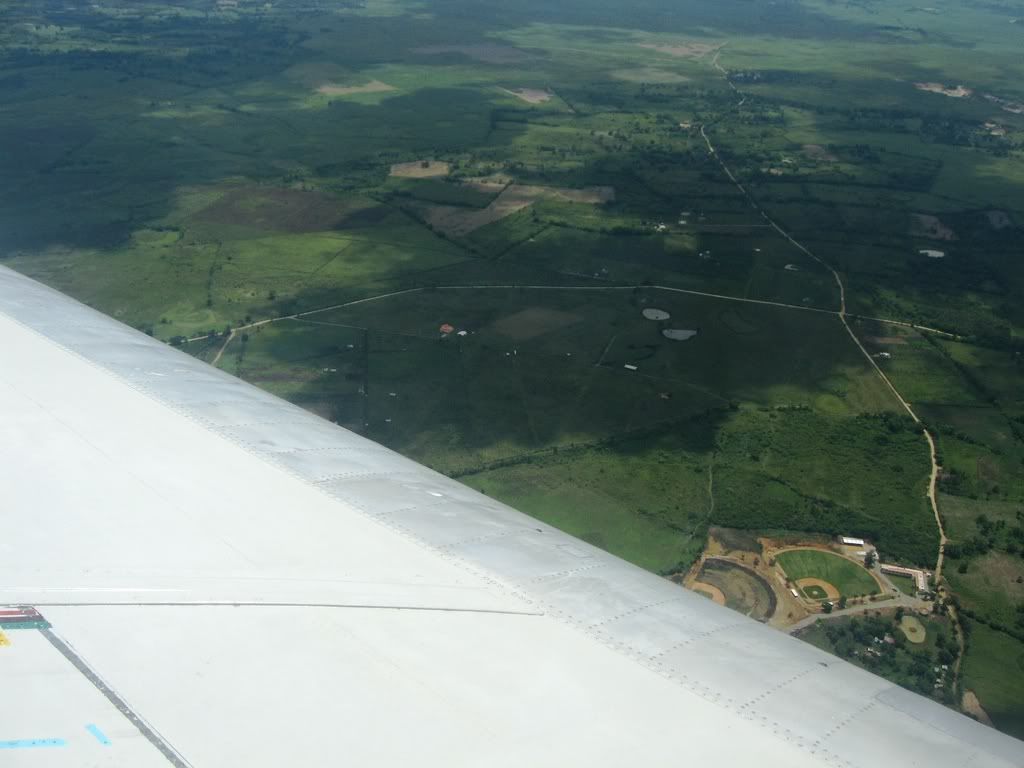 The landing in SDQ was quite smooth and was met with the applause of some passengers – something I was starting to guess is common with passengers from this part of the world. Personally I do not like it as I think it is patronising to the crew but I guess I do not speak for everyone. The landing was quite smooth and the engines very loud in reverse – just the way I like it, of course.
Landing at SDQ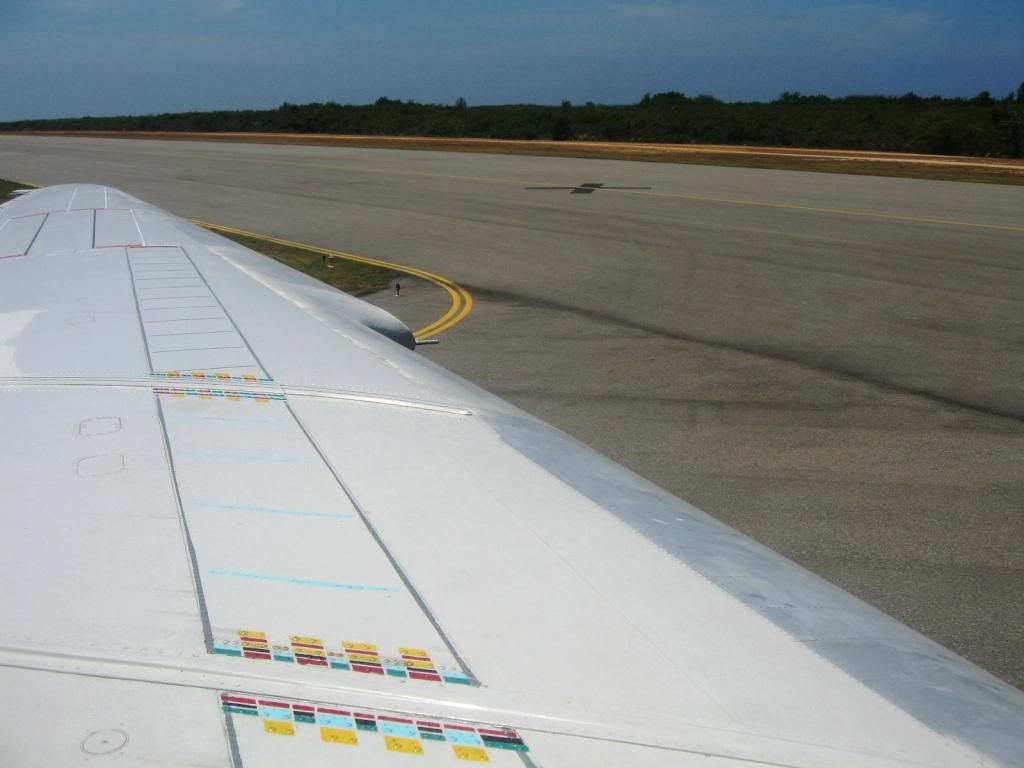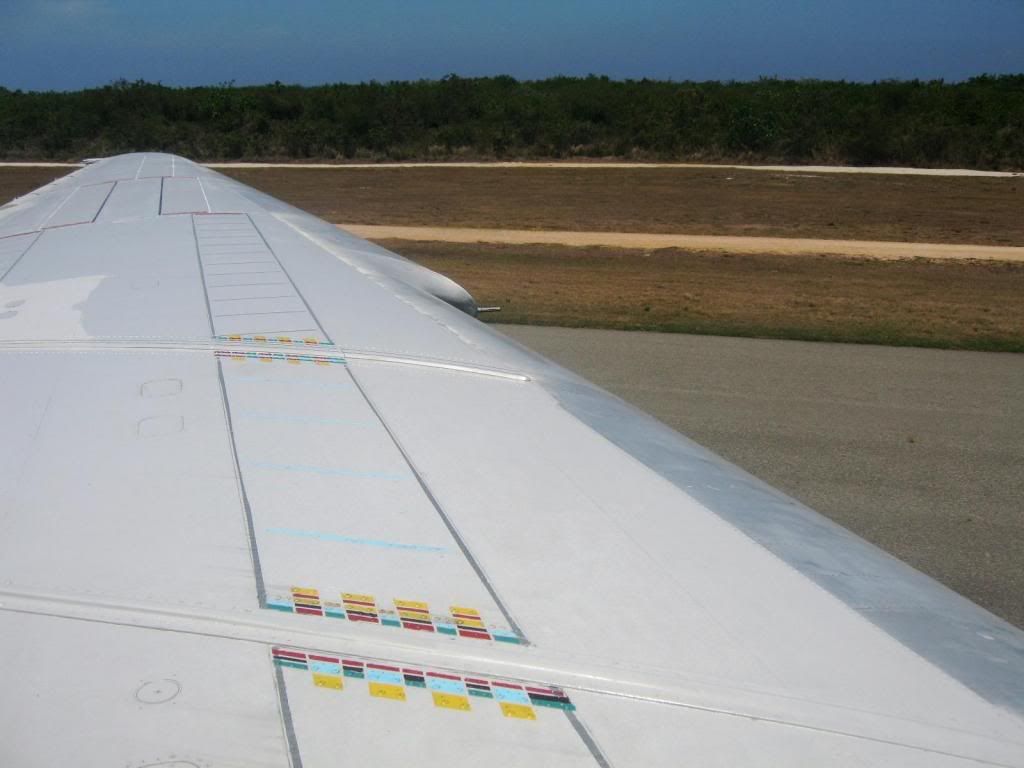 As the aircraft taxied past the maintenance area I could see the tails of a couple of nice relics in the form of a Dominicana B707 and an unidentifiable B727.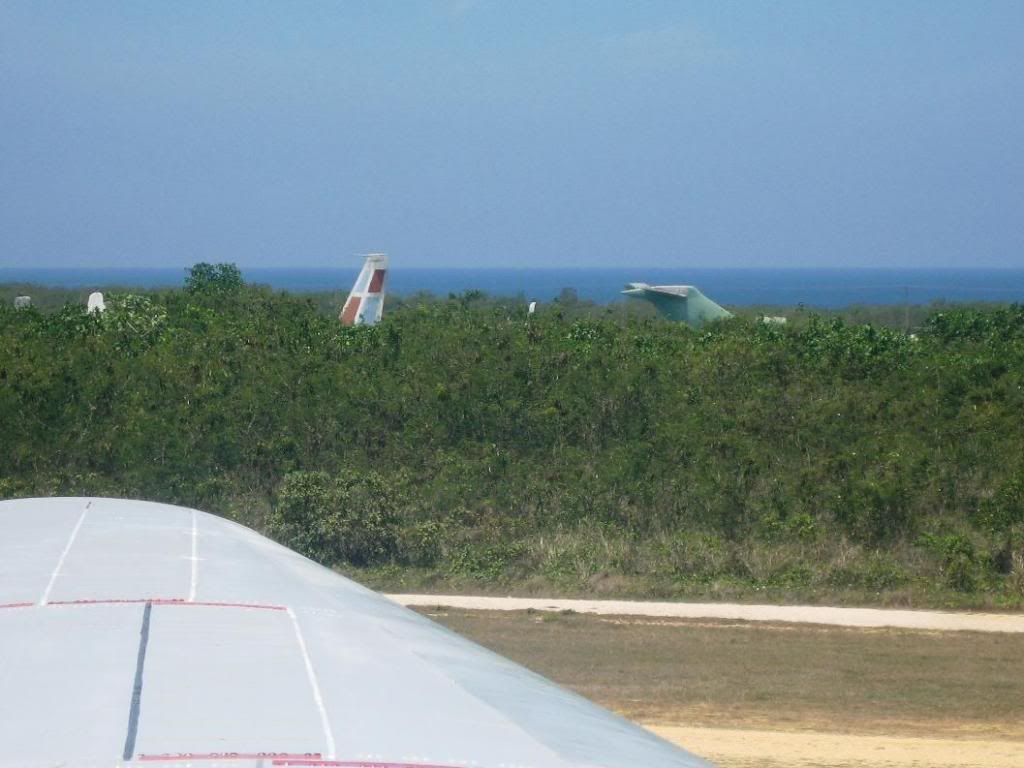 When the aircraft turned towards the main apron a better view was afforded of the maintenance area revealing even more relics of the past including a Lockheed Constellation, Douglas DC-3, Curtis C46 Commando, what appeared to be a Convair or Martin propliner of some sort and a Douglas DC-6 or 7. I believe the Constellation is being restored for a return to service but any information on the other classics at SDQ would be appreciated.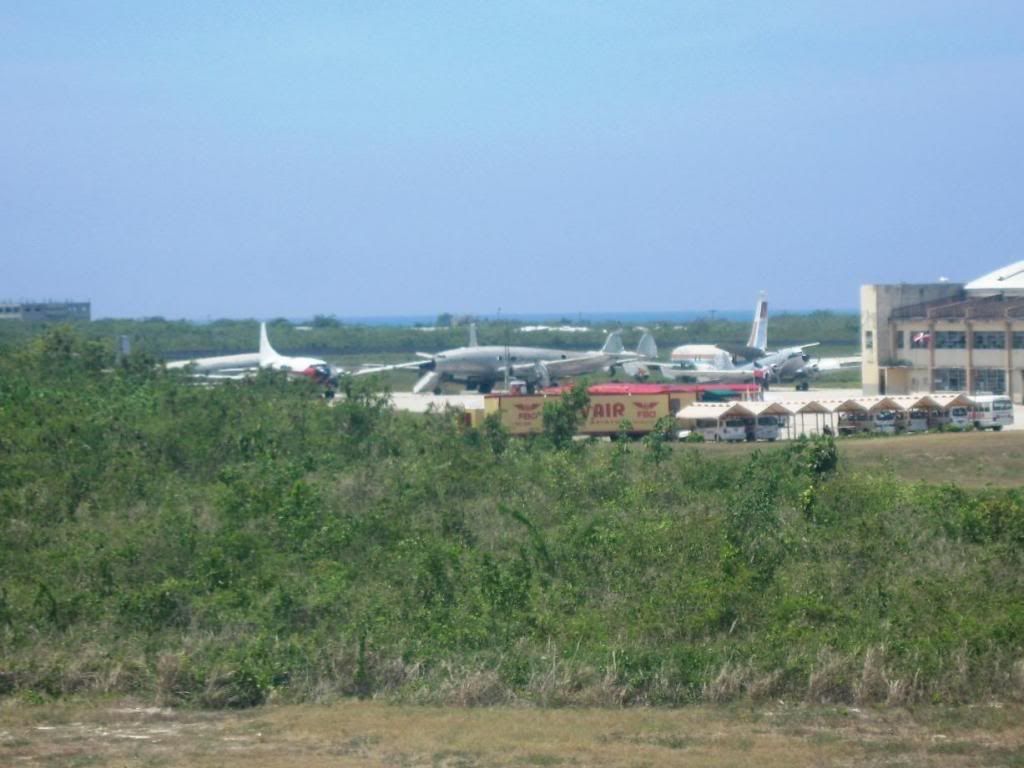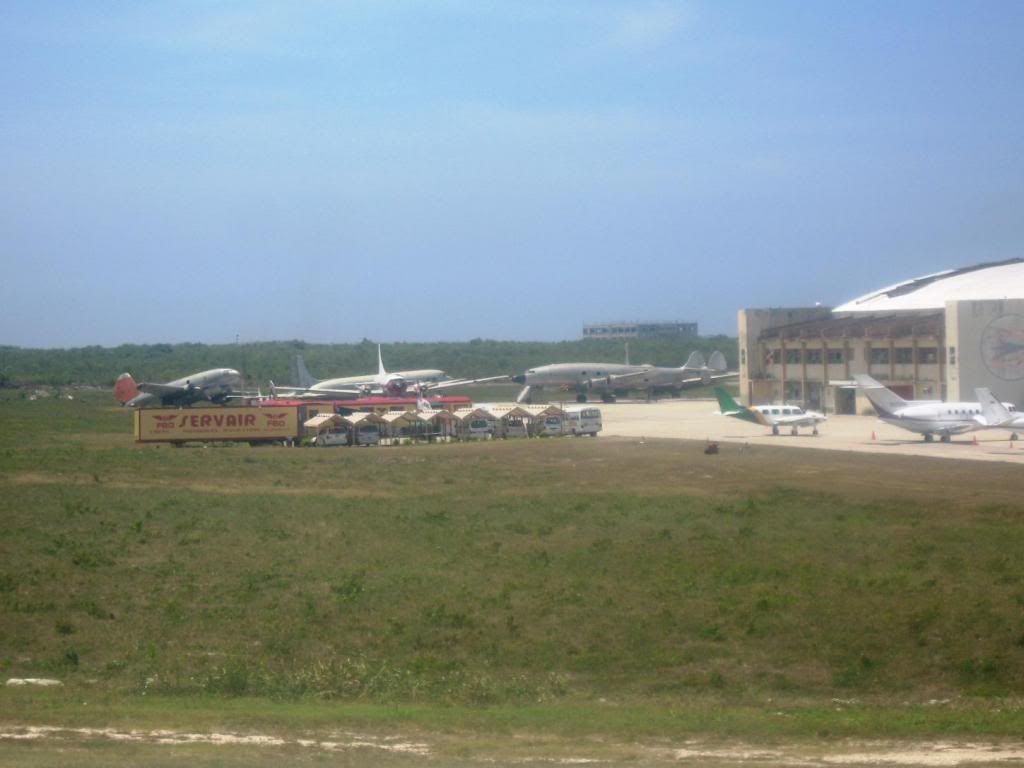 There were another couple of aircraft present at the terminal as we approached our gate - an Aserca DC-9-30 and Continental Airlines B757-300.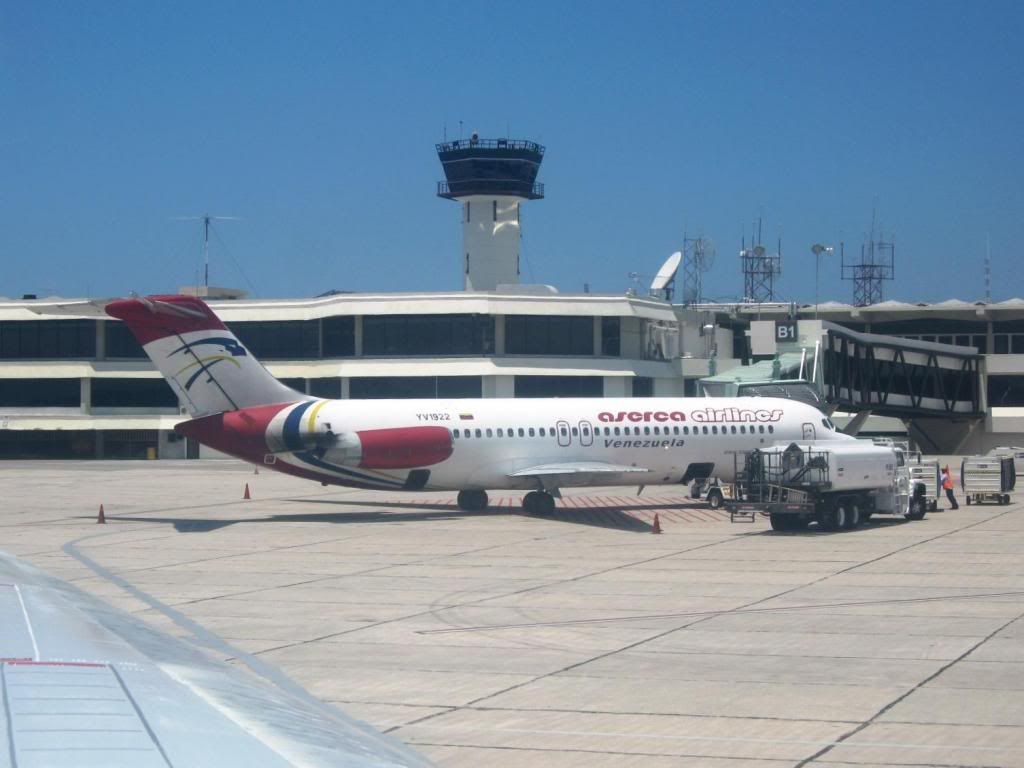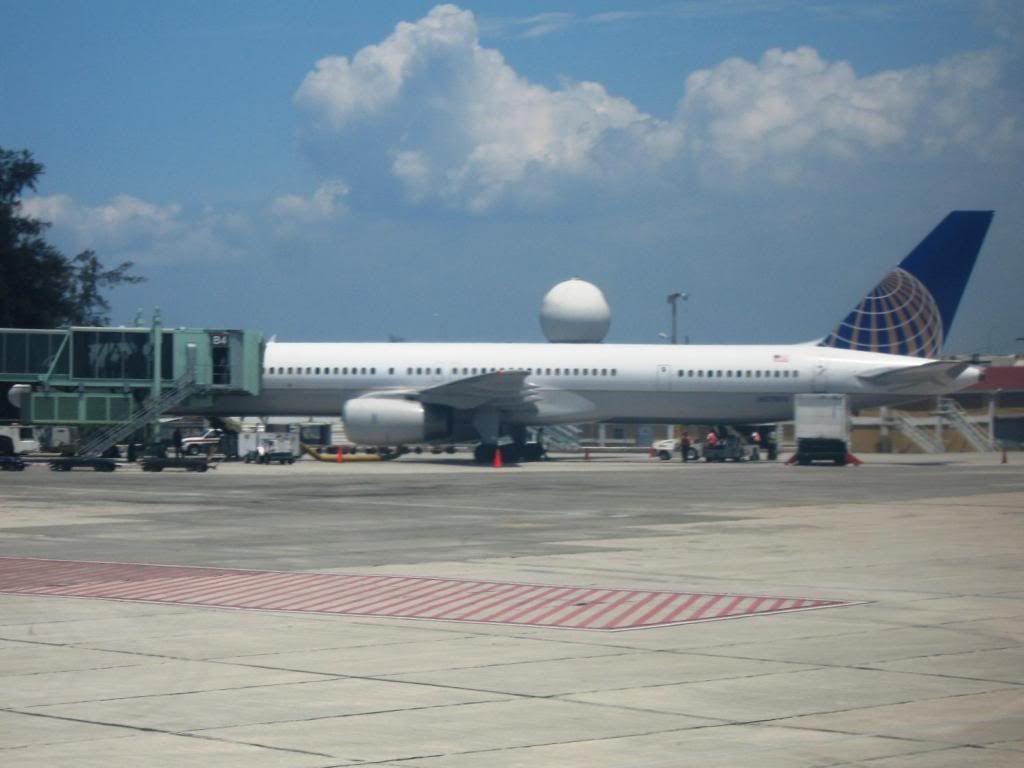 Arrival & Engine shut down
YV1922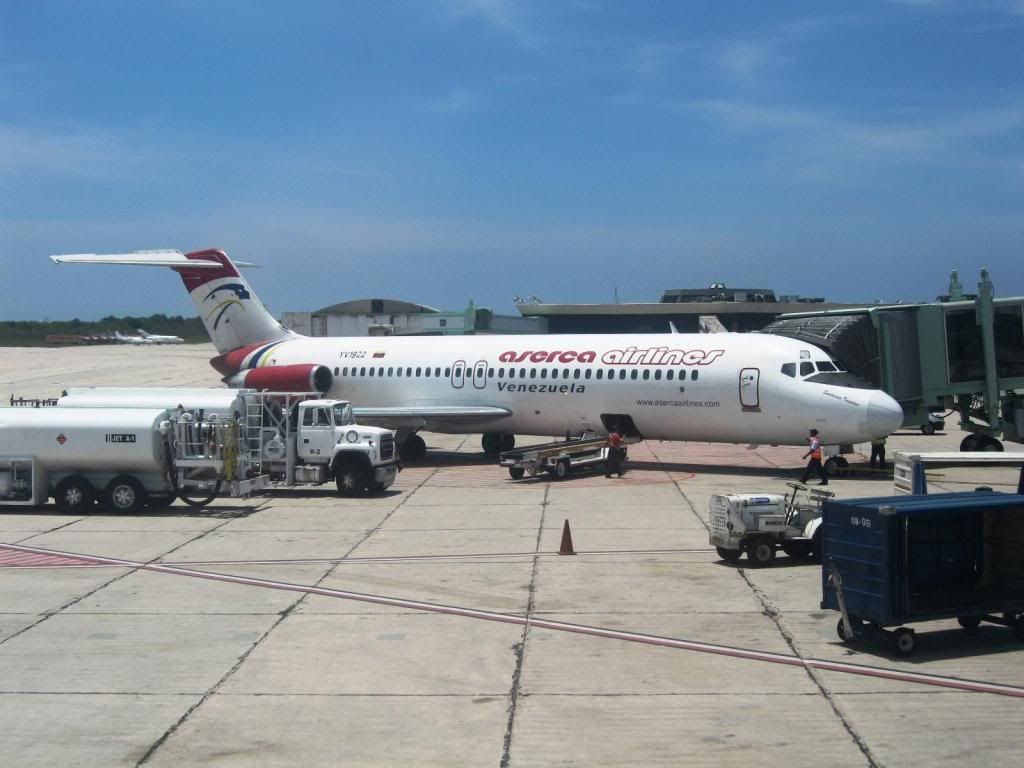 As soon as the aircraft was on stand the usual scramble to get up ensued but I waited until the end so I could bag myself an IL-62 safety card and take a photograph of the cabin before leaving.
After leaving the aircraft I stopped on the airbridge which had much cleaner windows than the on in HAV and took a quick photograph of the front of the aircraft.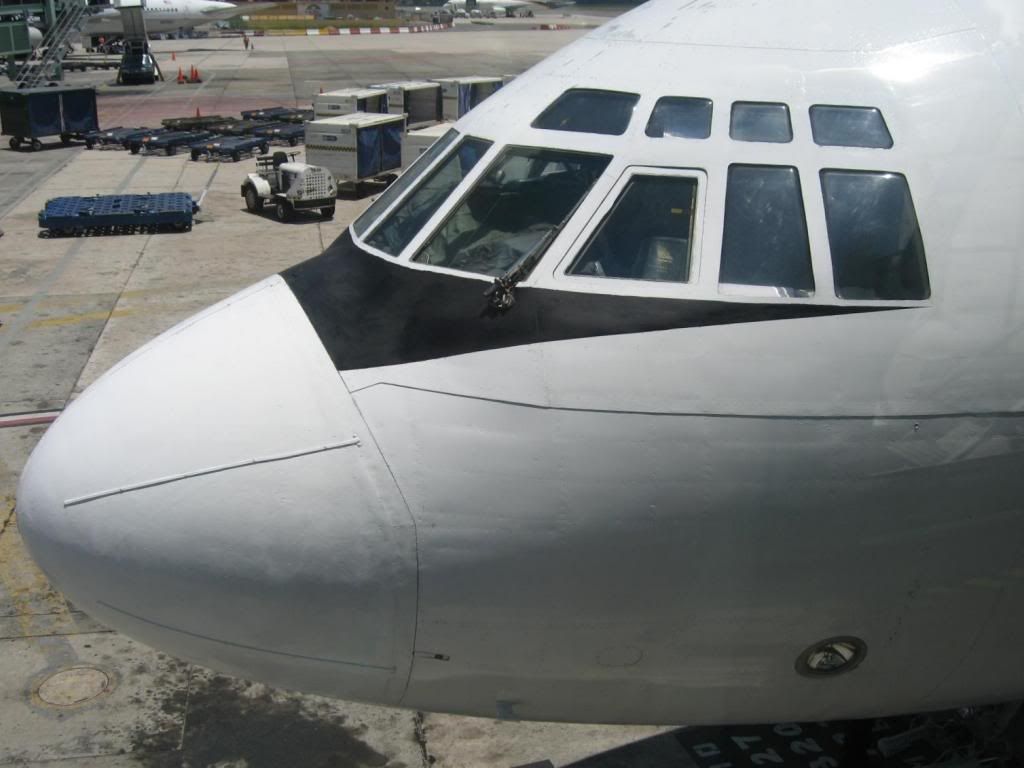 As I made my way along the arrivals corridor at ground level I decided to stop again, as this was the only opportunity I had to take a photo which would include a full view of the aircraft. Also, I had not yet noted the registration of the aircraft which turned out to be CU-T1280. The aircraft looked great from this viewpoint and appeared to be very clean.
CU-T1280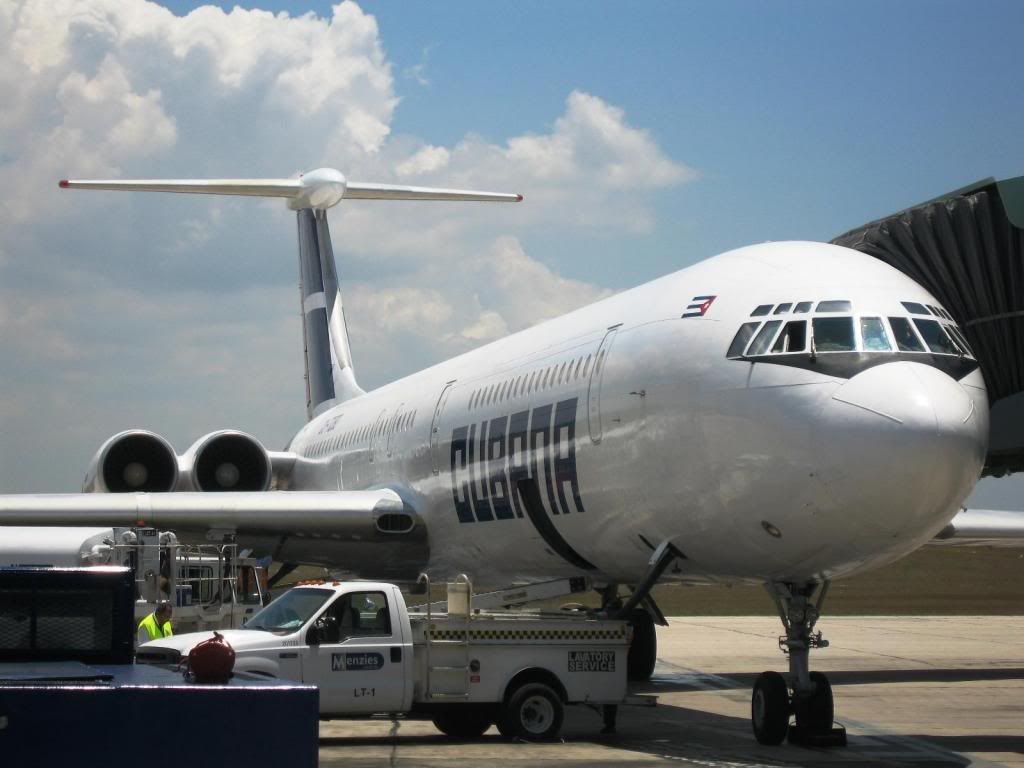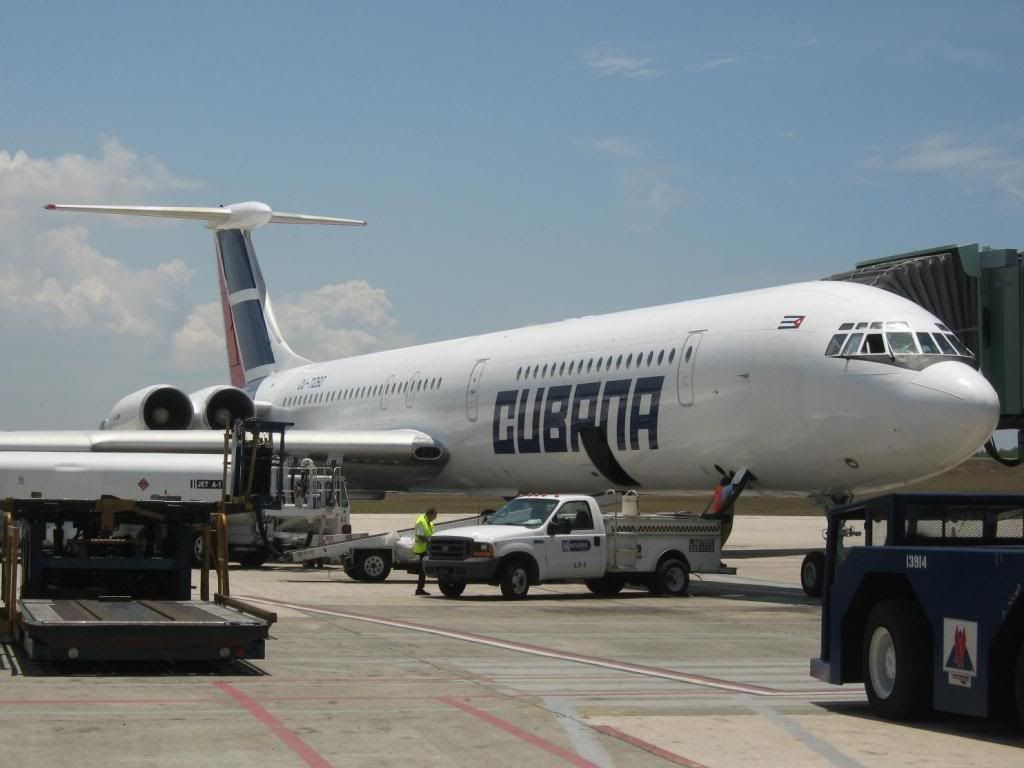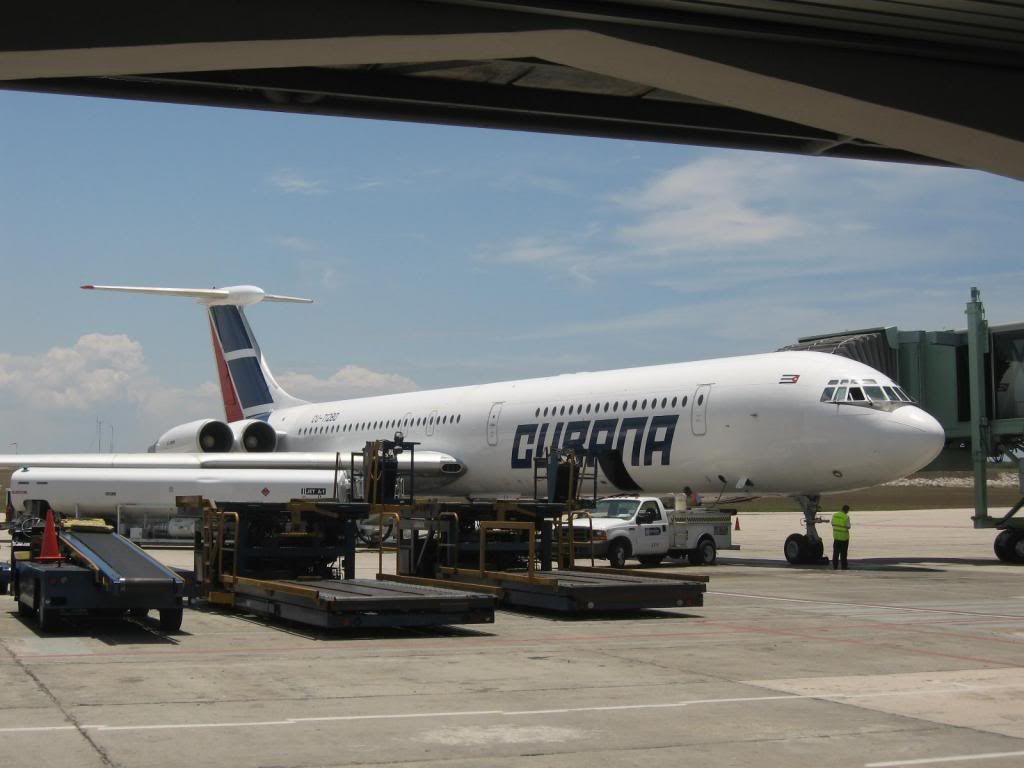 I then headed to immigration and to the American Airlines check-in for my onward flight to JFK.
The experience of flying aboard an Ilyushin IL-62M was absolutely superb and ranks up there with my B707 flight in Iran back in January. I would like to visit Cuba in the future and spend some time there, in addition to flying some of the other aircraft types in service in Cuba such as the An-24, An-26, Yak-42 and if it is still in service with Aerocaribbean, the IL-18.
***
A look at the history of the aircraft revealed that it was believed to have been delivered in March 1988, suggesting it is not a particularly old example. The most interesting information I found is that it is believed to have been used for some time as Fidel Castro's personal aircraft. If anyone can back this up in any way I would be most interested.
***
I do hope you enjoyed this report – as always, your feedback is most appreciated.
Please look out for my next reports which will include:
- Indian Airlines, Airbus A320, TRV-TRZ-MAA;
- Alliance Air, Boeing 737-200, MAA-VTZ-MAA;
- Indian Airlines, Airbus A300B4, MAA-BOM