PHX-LAX on WN, LAX-CLE on CO 8/30
CLE Air Show (@BKL) on 9/1
The only way I could redeem my OnePass miles to go home Labor Day weekend was to route through LAX. So, I booked a ticket on WN to take me to LAX to pick up a Conty non-stop back to CLE.
August 30, 2007
Southwest Airlines Flight 1017
Boeing 737-7H4 (wingletted)
N266WN (del. 2/2007)
Phoenix-Los Angeles
Depart: 10:30 am (act. About 10:40)
Arrive: 12:00pm (act. About 12:05)
Gates: C8, 7
Runways: 7L, 24R
Seat : 19A
Load: 97-99%
But before I get to the flight itself, I saw some work on the TZ 757 parked at the gate for the afternoon flight to HNL. The cowlings were opened and some maintenance was being done. It was windmilling quite fast before he climbed up inside and stopped it with his hands.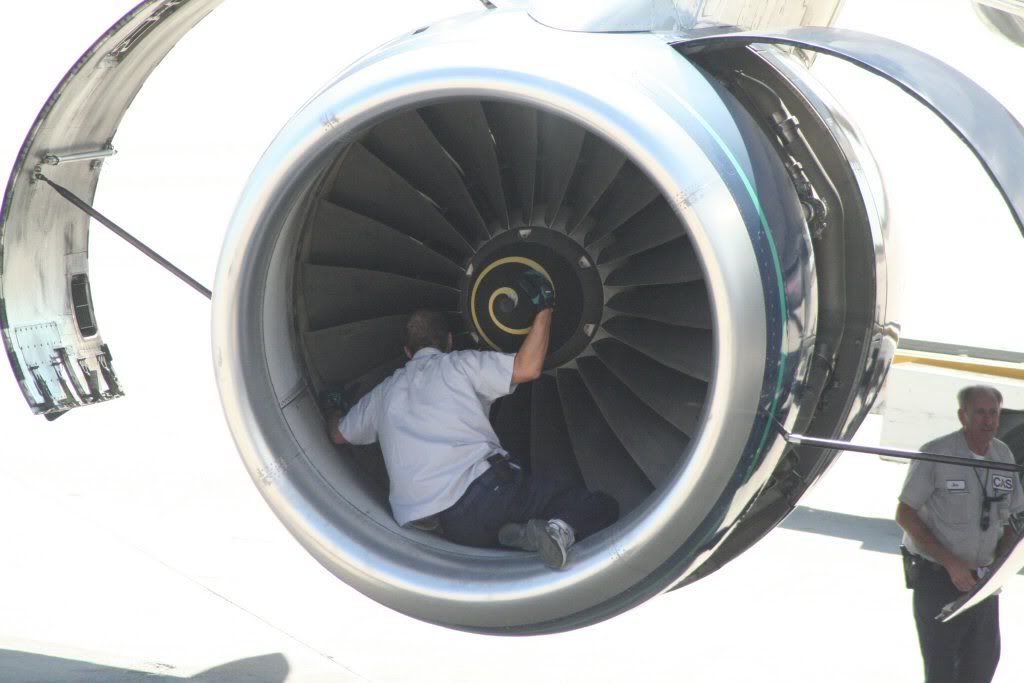 This flight was supposed to be the continuation of the BWI-RDU-PHX flight of the same flight number. But due to a last minute switch, we got a flight from SLC arriving at 10:10. It turned out to be a relatively new bird delivered this year. On the front is a decal honoring Colleen Barrett, as a "Heroine of the Heart." (Pic on arrival in LAX later)
Boarding started at 10:25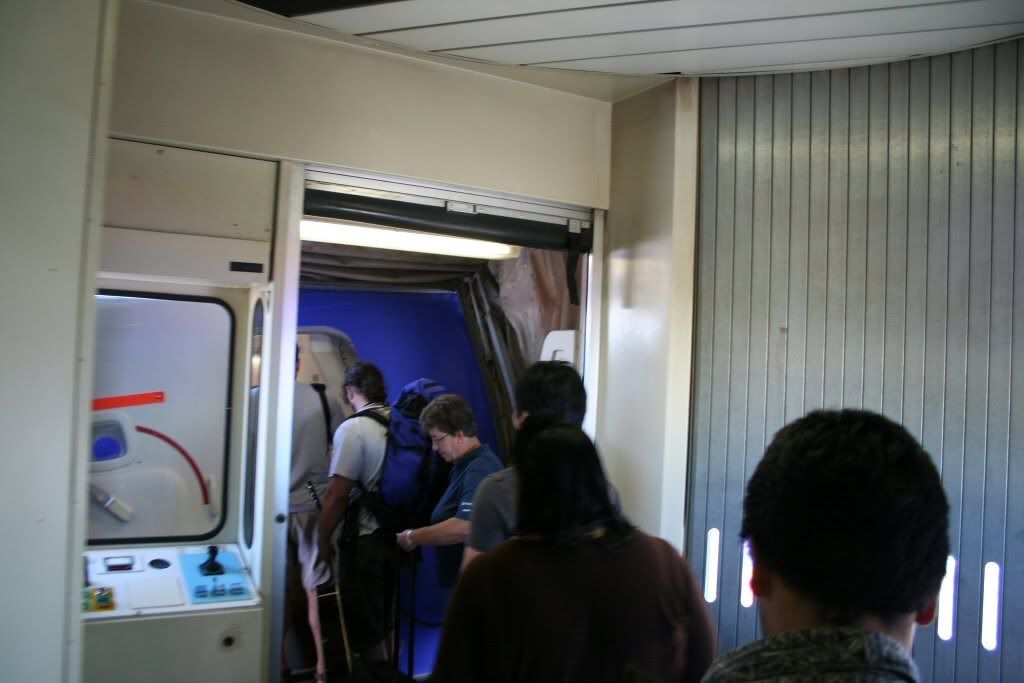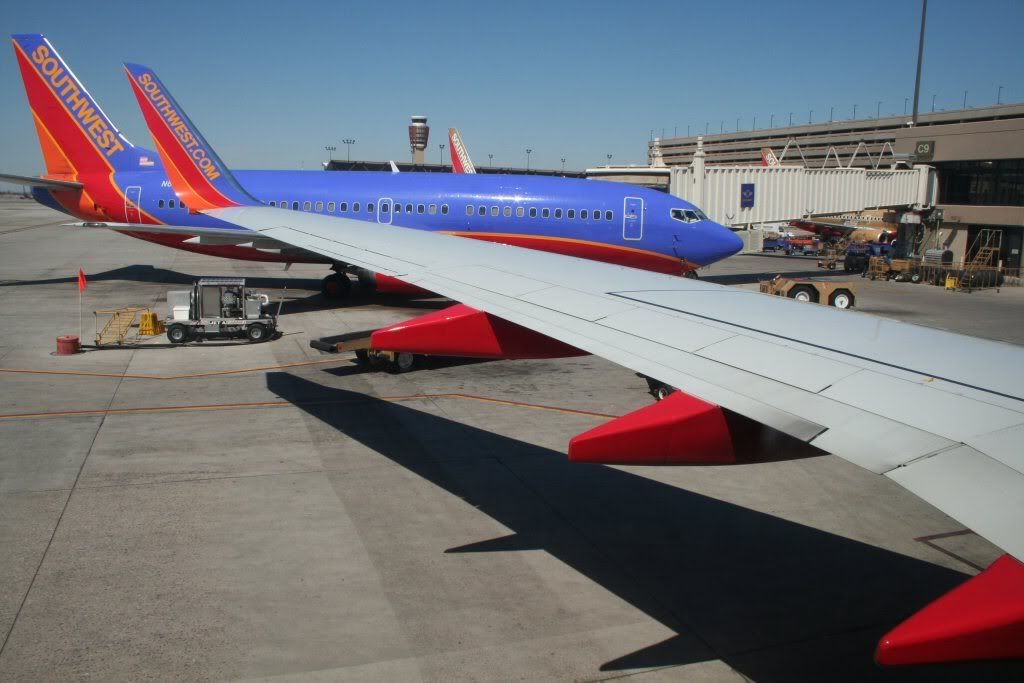 We pushed 10 minutes late and got into a long line for takeoff on 7L. We get our turn around 11:05 and we're on our way to So Cal.
It's only a 55 min flight but we still get a pack of peanuts and a drink. I get the can without even asking.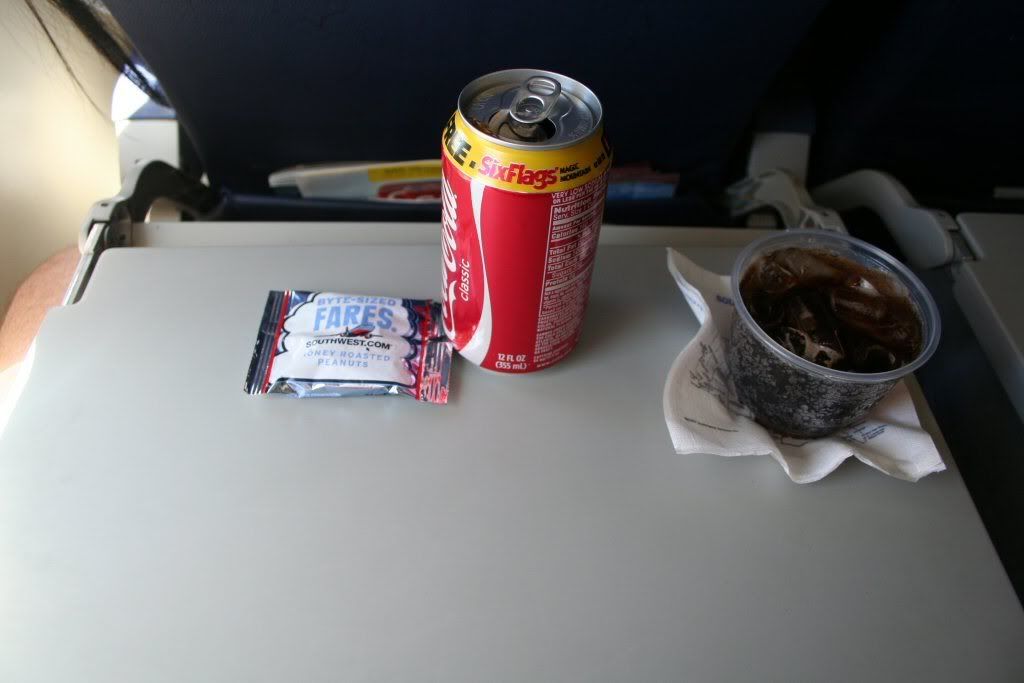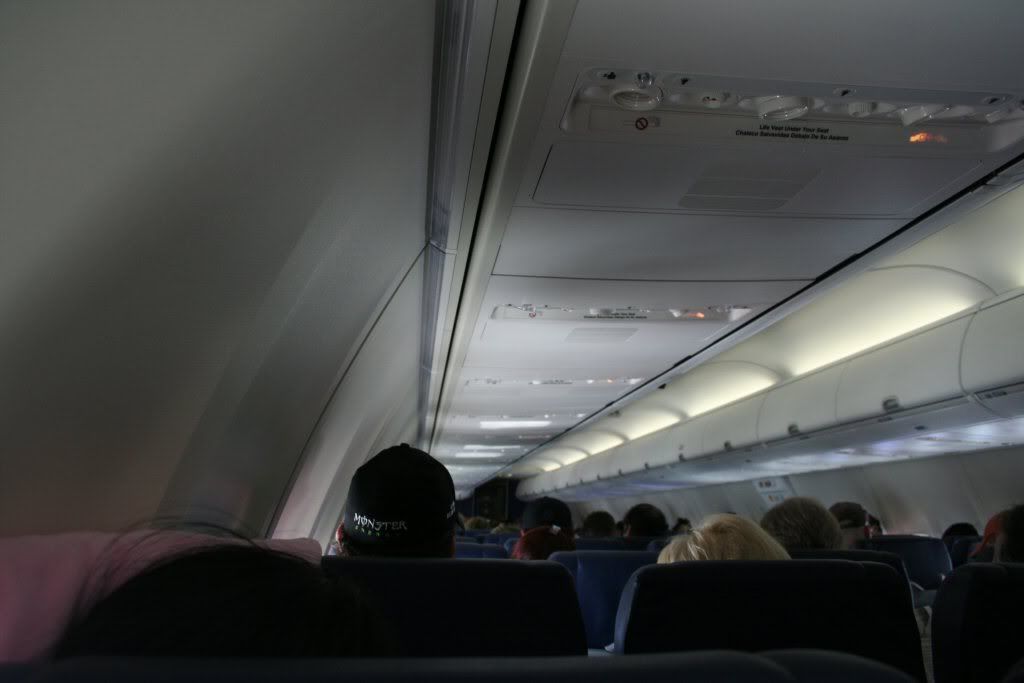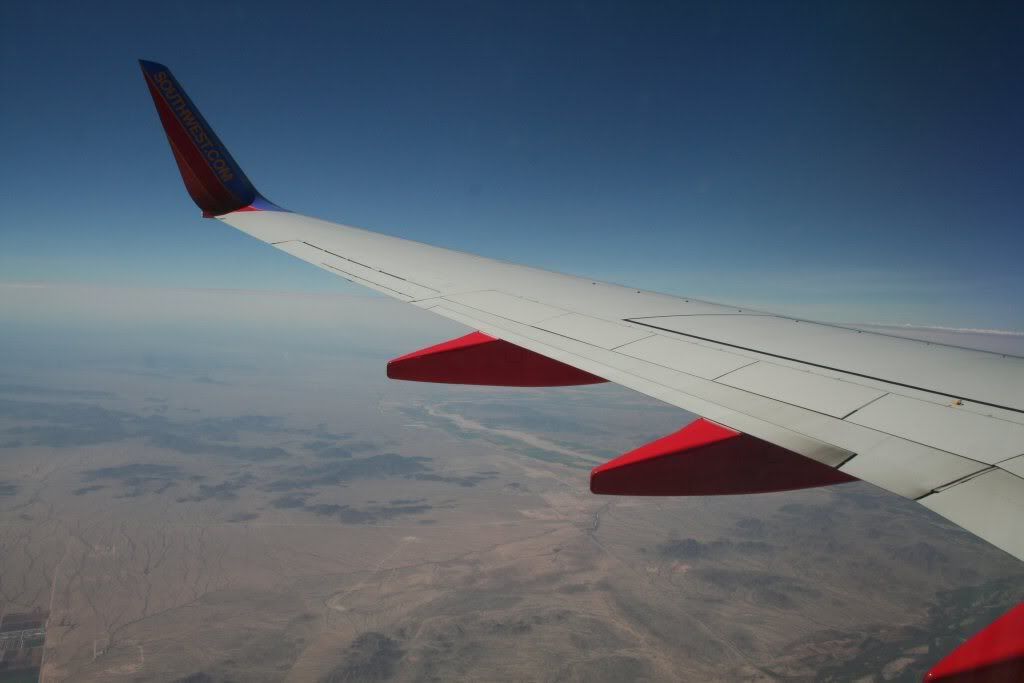 We hit some clouds as we begin descending.
We land on 24R, so it's a straight shot in, with very little midair maneuvering. As we land, I see Wunula Dreaming parked alongside 24L, a familiar sight at LAX. A F9 319 lands behind us, while a MX 320 and a NK 319 take off.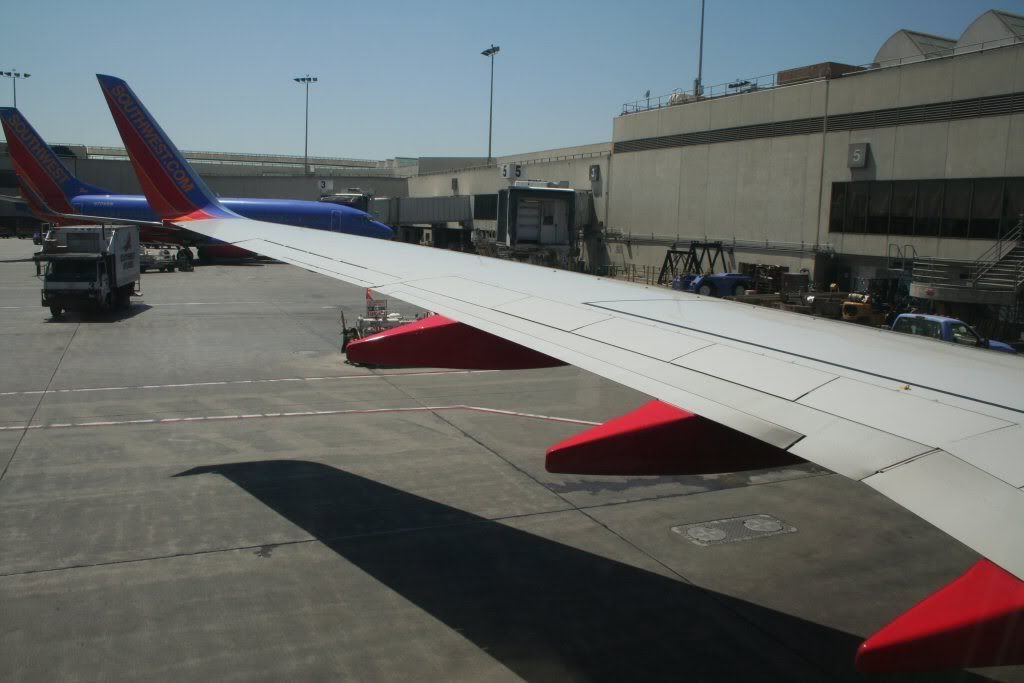 There's the decal.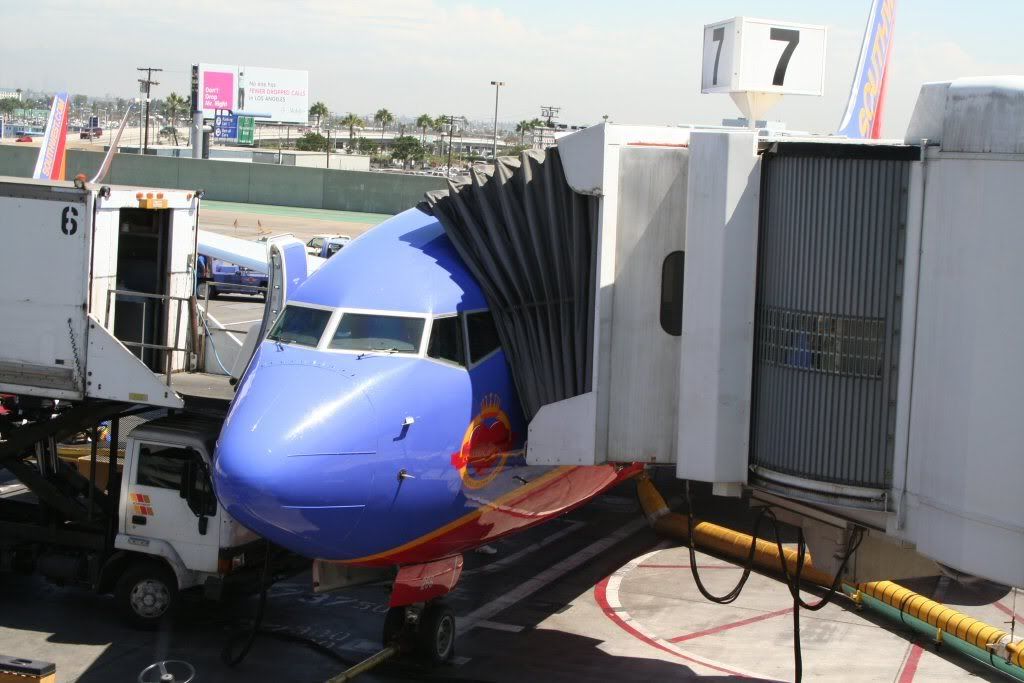 I had some fun spotting at LAX during my 3 hour layover. Unbeknownst to me, it's Max Jet's debut of the LAX-STN flight today. Unfortunately I don't even see their plane until I take off later.
Highlights:
Theme building cosmetic work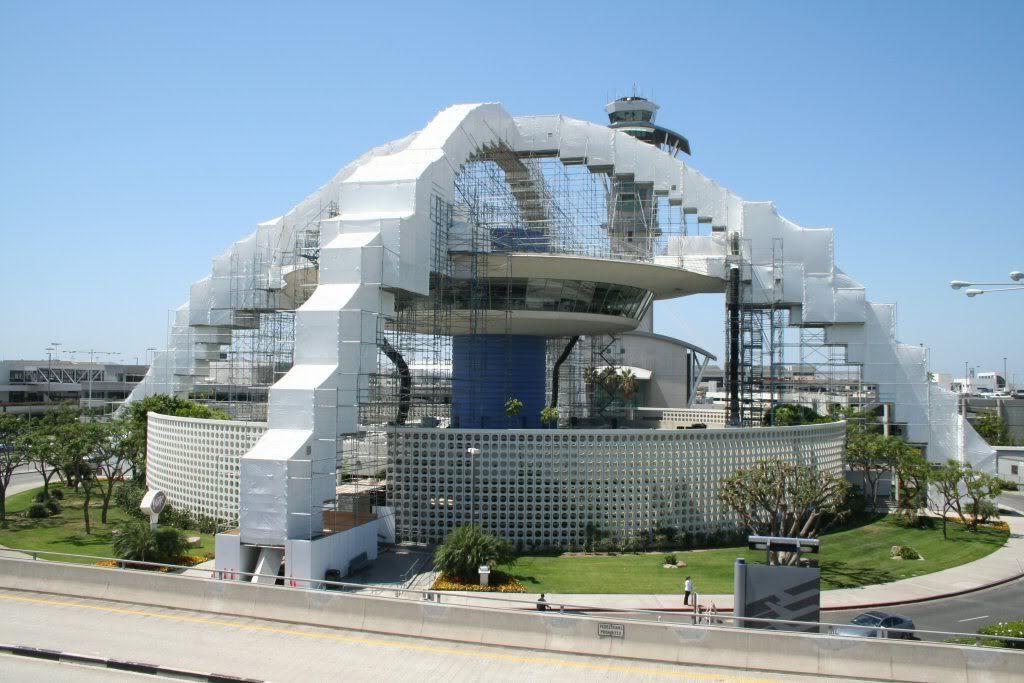 AA Triple 7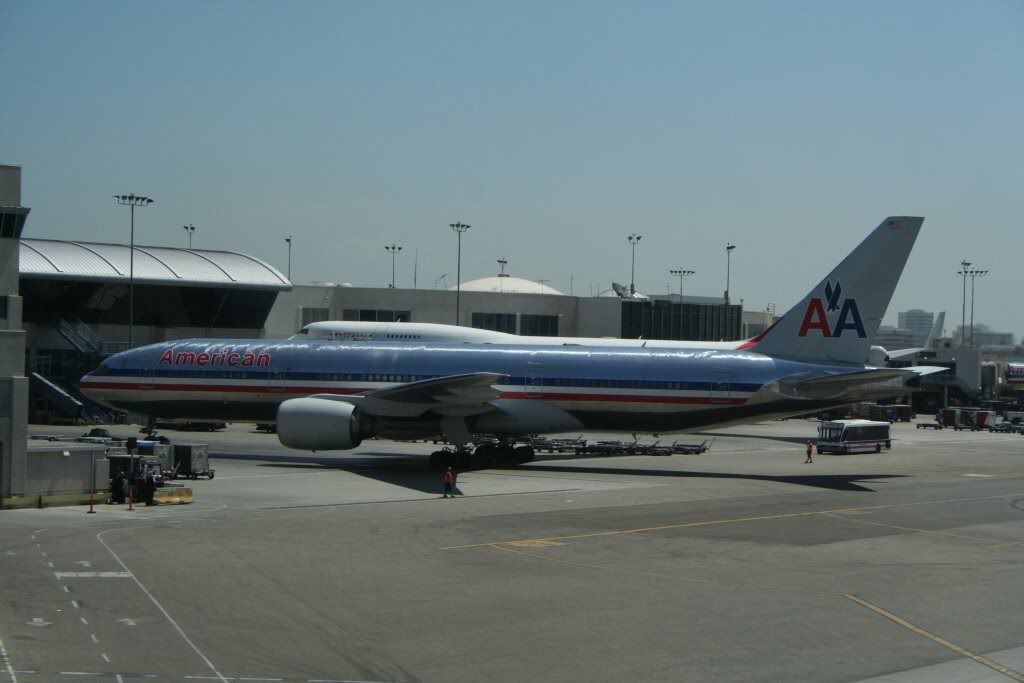 Virgin America "Air Colbert"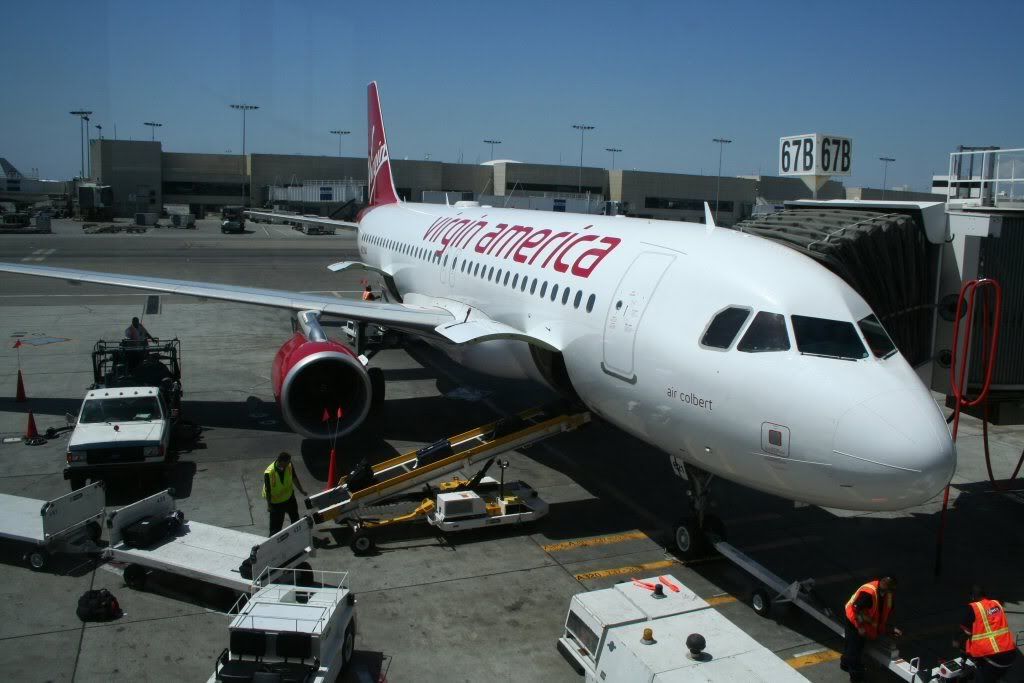 QF to JFK (I assume at this hour of the afternoon)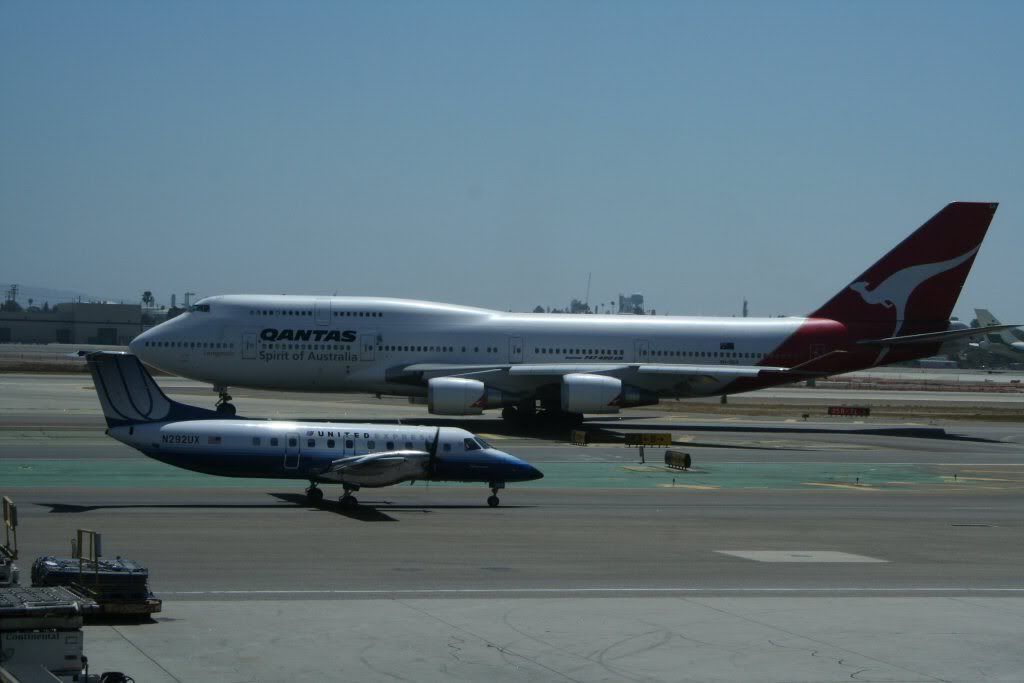 T5 (Nicer than I expected, my first visit inside)
I ventured down to T5 since I had time to spare and I was leaving out of T6. Last time I was in T6, the underground tunnel wasn't opened, so T5 was new territory for me. I only had time for a quick overview, but it appeared nice.
Continental Airlines Flight 514
Boeing 737-824 (wingletted)
N76502 (del. 8/2006)
Los Angeles-Cleveland
Depart: 2:57 pm (on time)
Arrive: 10:20 pm (on time)
Gates: 64, C5
Runways: 25R, 6L
Seat: 22F
Load: 90-93%
My plane is the foreground 738 (N76502)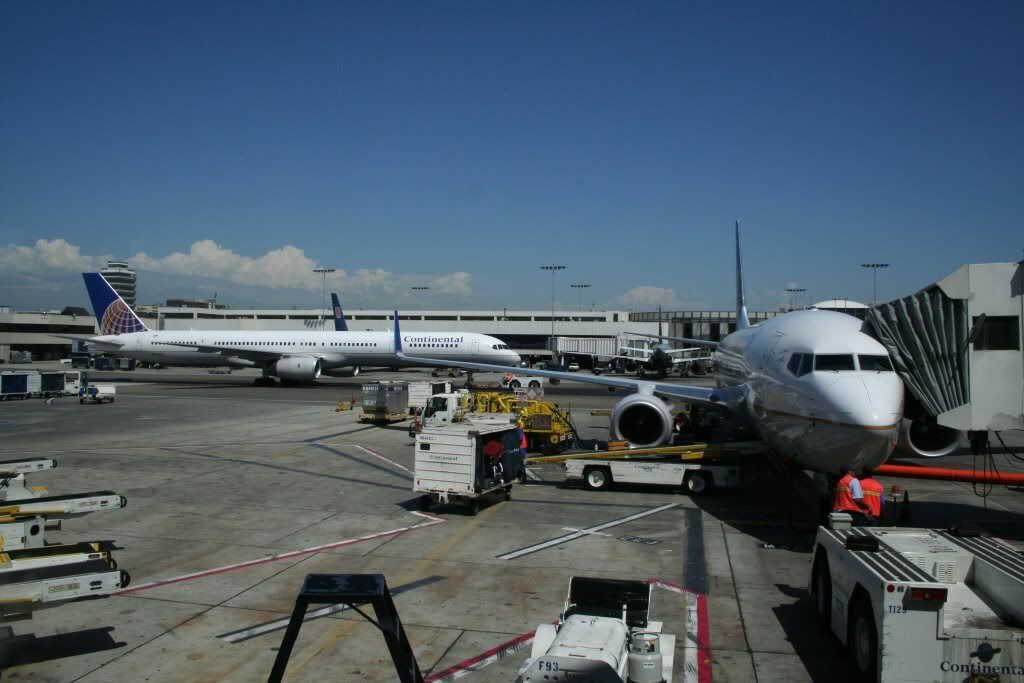 I'm thrilled to get another young aircraft. My last flight on a CO738 was 2 weeks ago on CLE-PHX, when I got ship 209, a very early 738 for Conty.
We begin boarding around 2:30ish.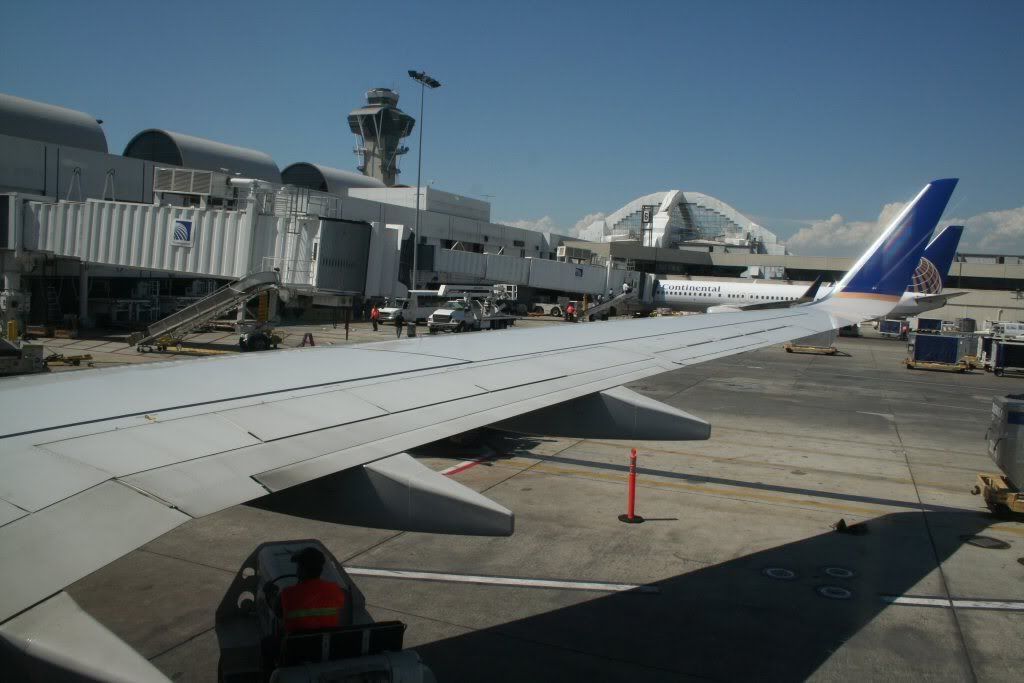 We push on time, and it's a brief taxi to 25R. We takeoff behind a UA 319 and a NW 753. Landing next to us on 25L while we queue up is a KL 744.
It's a long but foreceful takeoff, while we carry a reasonable load for a 2,000 mile flight. I have an empty middle seat beside me, so I can stretch a little. Being tall (6'4'') I'll take anything I can get.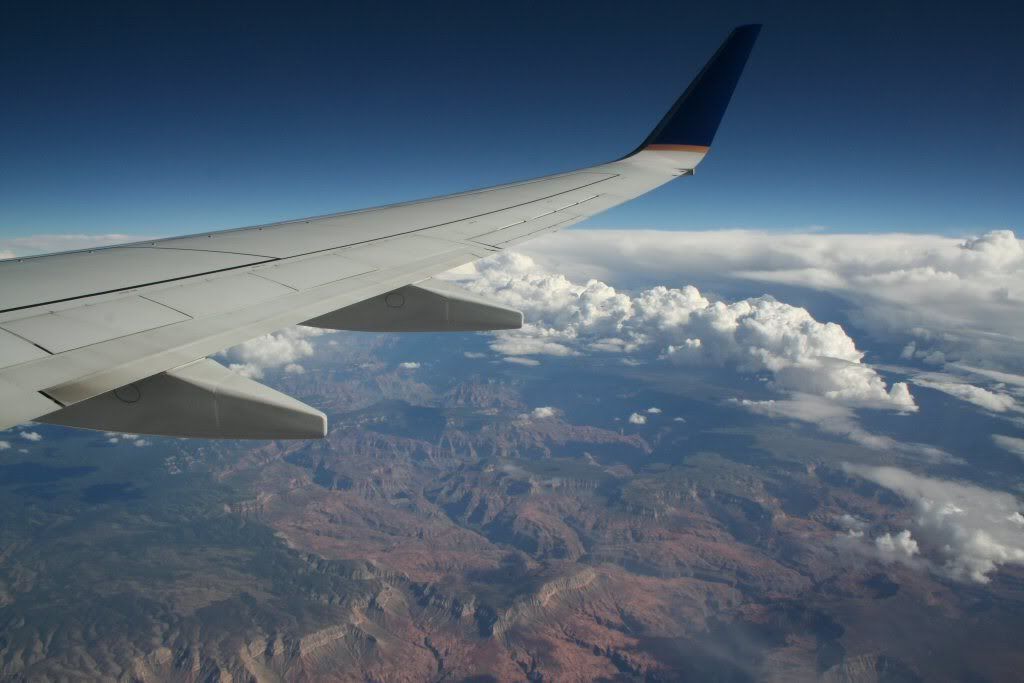 The movie today is "Fracture" starring Anthony Hopkins. I saw it when it was out in theaters, and I watch it here again. I thought it was an entertaining movie.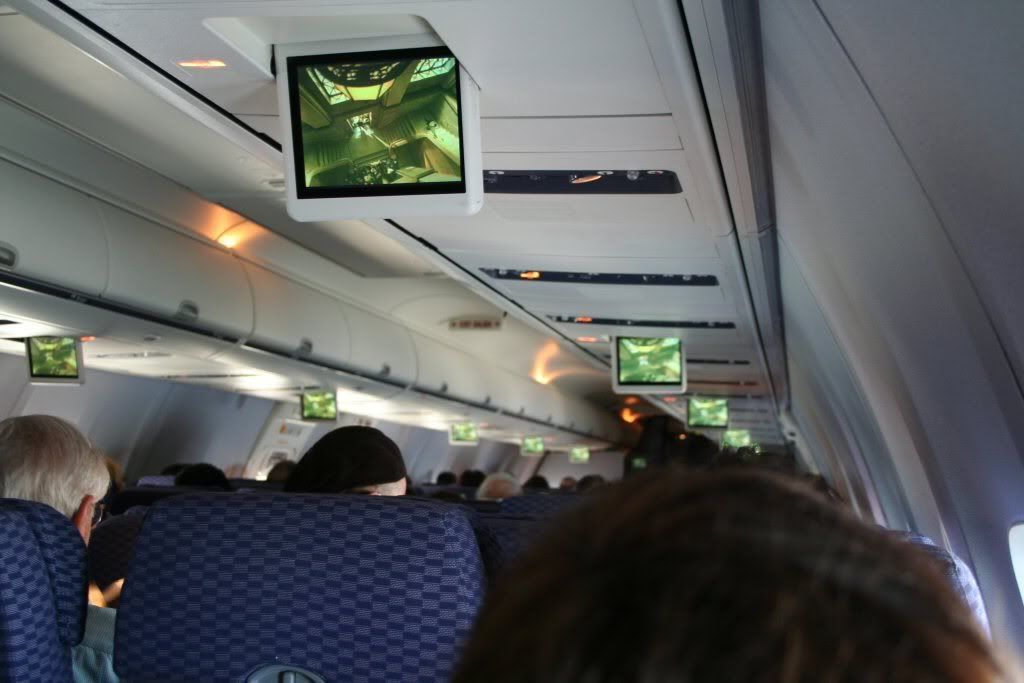 Service consists of 3 drink runs, twice with the cart and once with a tray of water. Coupled with the first beverage run is "dinner/snack" service. It's a HOT breaded chicken sandwhich with a packet of light mayo, a small salad composed almost entirely of lettuce, with Caesar dressing, and a packet of M&M's. I have a Sprite to drink. It's a tasty dinner!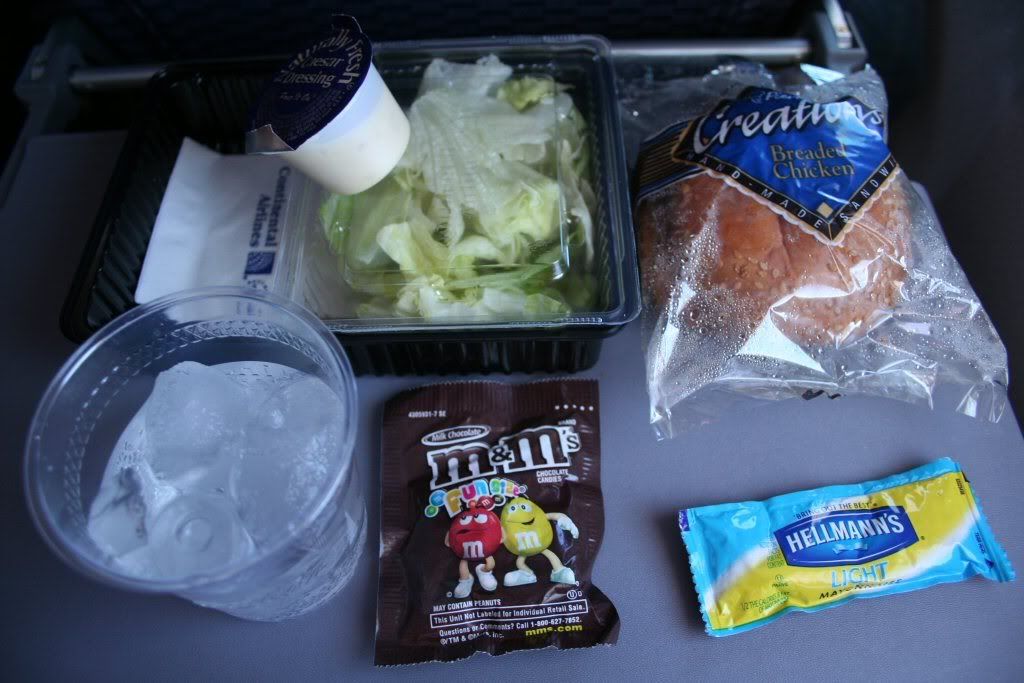 I've said it before, and I'll say it again. CO has the best Y domestic service in the country. You get "substantial" food without having to pay [no BoB here] and sufficient trips through the cabin with the beverage cart.
As the flight continues, we hit 2 rough patches (COS and somewhere over Missouri I think) where the seat belt sign is turned on momentarily. Otherwise it was a very smooth flight.
After "Fracture," episodes of "King of Queens" and "What I like About You" are shown. While I'm indifferent toward the latter, the former cracks me up. Patton Oswalt is great. (On a related note, I just saw "Ratatouille" this week featuring Oswalt, I strongly recommend it!)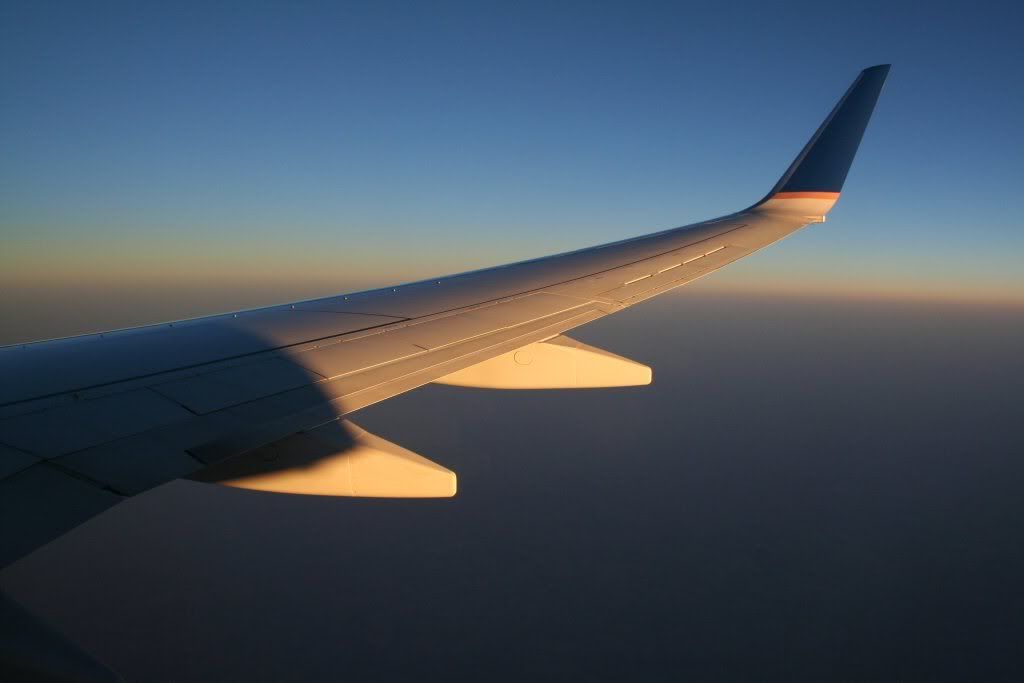 The sun goes down, and we begin our descent a few minutes before 10:00 EDT. We land on 6L, with 6R/24L down for construction now. It's a quick taxi to C5. Even though it's 10:30 at night now, the concourse is still active. CO757 to LAS, usually departs at 8:55, was delayed 2 hours and was just beginning boarding now.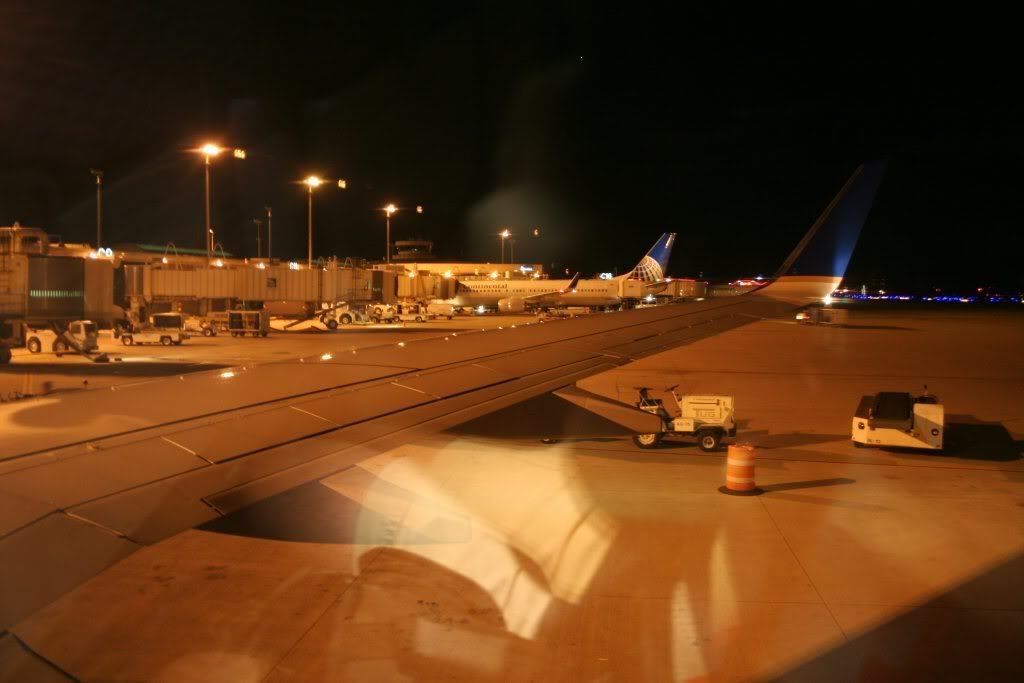 Continued...
[Corrected CO seat]
[Edited 2007-09-02 06:59:44]