The Hungarian airshow at Kecskemet ex BSL on LX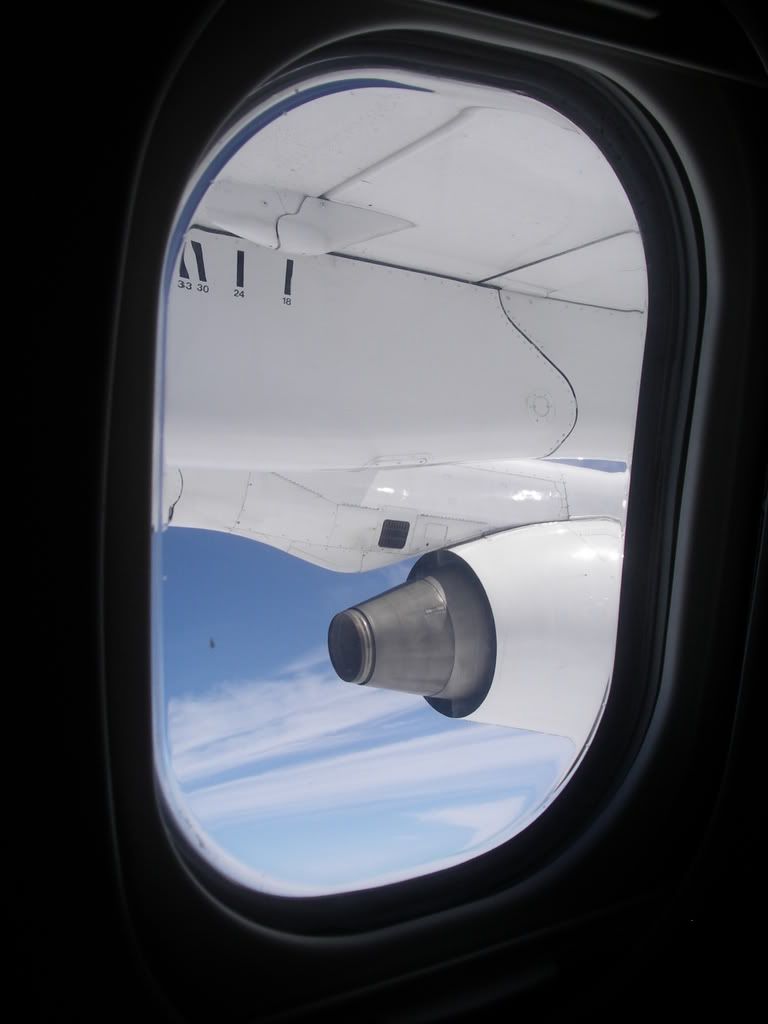 Hello, dear readers,
are your ready for some action around the Hungarian airshow?.
OK, follow me.
Saturday, 11.08.2007
BSL (Euro-Airport-Basle-Mulhouse) - BUD (Budapest-Ferihegy)
Duration: 1 hour, 35 minutes
LX 2232 operated by Swiss European Airlines Avro RJ100 HB-IYT
Scheduled: 11.25 // 13.15
Actual: 11.40 // 13.15
Gate: 35 Seat: 14B
Fare: 62,39 per pax per leg
Load factor: around 85 %
History:
26.01.2001: Delivered to Cityflyer Express
03.01.2003: Changed to BA CitiExpress
10.01.2006: In service with Swiss European Airlines
Premiere: My first flight on the AVRO RJ100
And also my first experience from the multinational Euro-airport Basle-Mulhouse-Freiburg, that means to secure an early start by car
to reach the airport ontime.
No problem to check-in online on LX´s homepage, boarding announced for 10.45 am.
We had sequences 36/37, it seems online check-in is very popular at LX, 1/3 of the plane had done it friday afternoon, strange.
Once again we leave home at around 7 am.
Not that much traffic on the route and arrival at BSL around two hours later. Parking the car on the french part of the airport
means to enter Switzerland at the airport, no problem at passport control.
Like last week at STR, a special counter was announced for bag drop-off only, but not yet staffed.
After some minutes we joined the queue at the standard counters, ten minutes later a not to friendly female accepted our bags for BUD.
No time to wait at security and in the large and spacious gate area one hour ahead to boarding.
Clean, spacious, real good views to the planes on the apron and at the gates, yes, I´am really impressed about BSL airport.
TU arrival:
TU at the gate: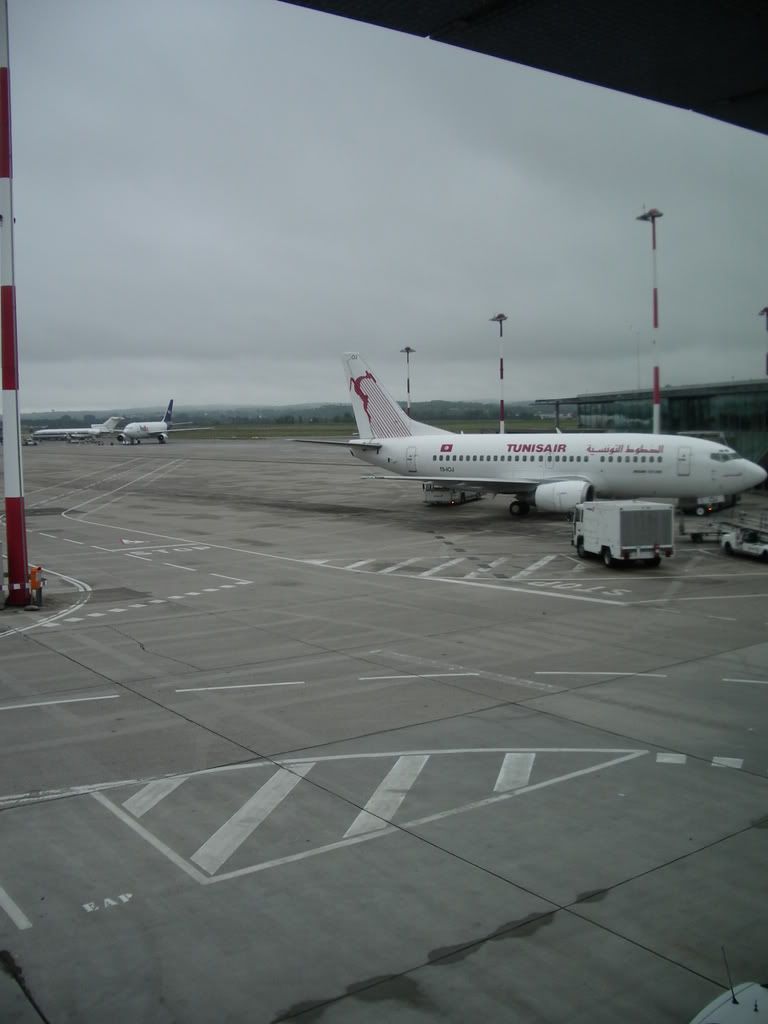 No, not our machine:
Bobby´s first:
ECA to Paphos:
Dubrovnik MD: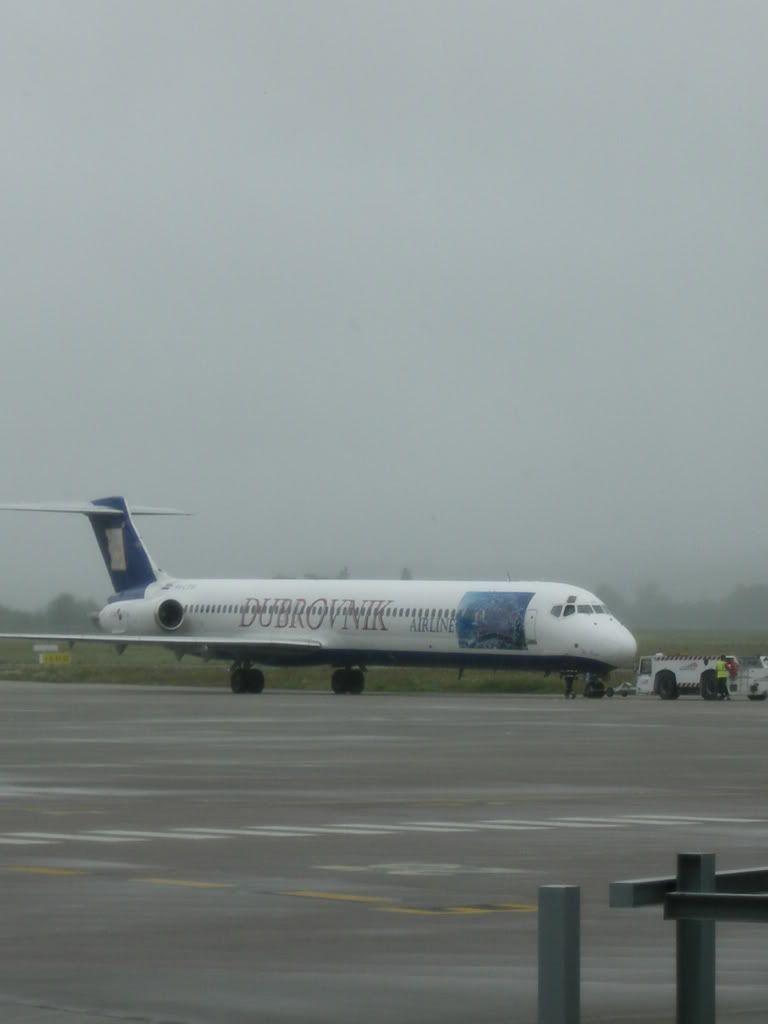 Now it is: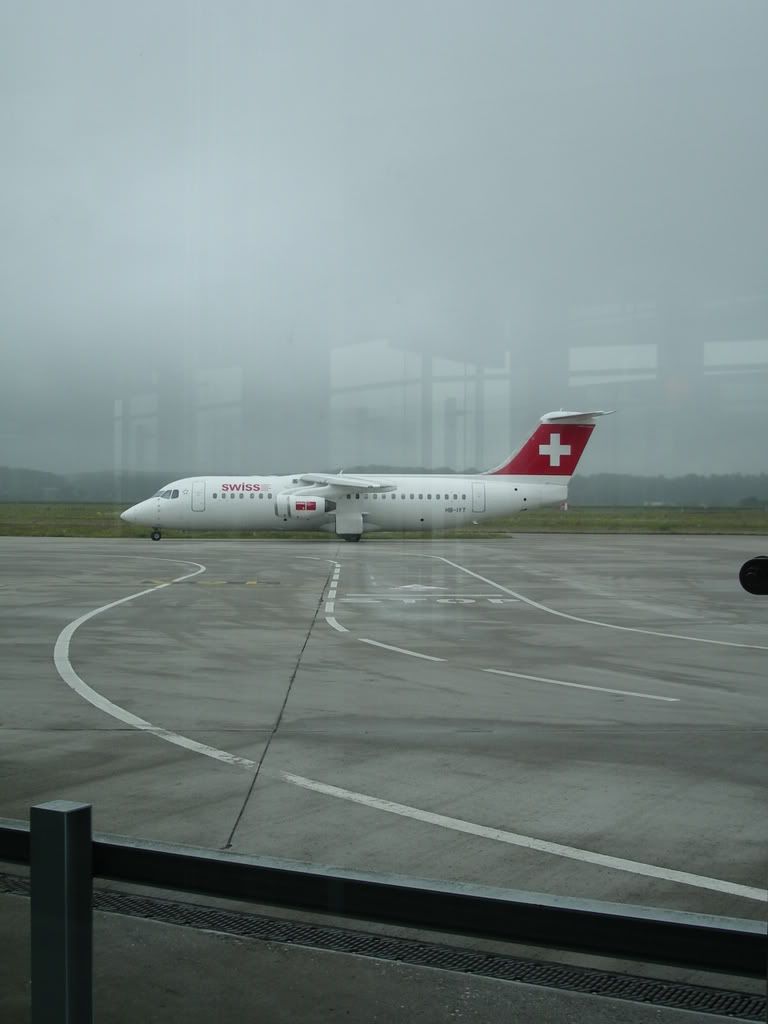 Finally arrived:
Close up HB-IYT: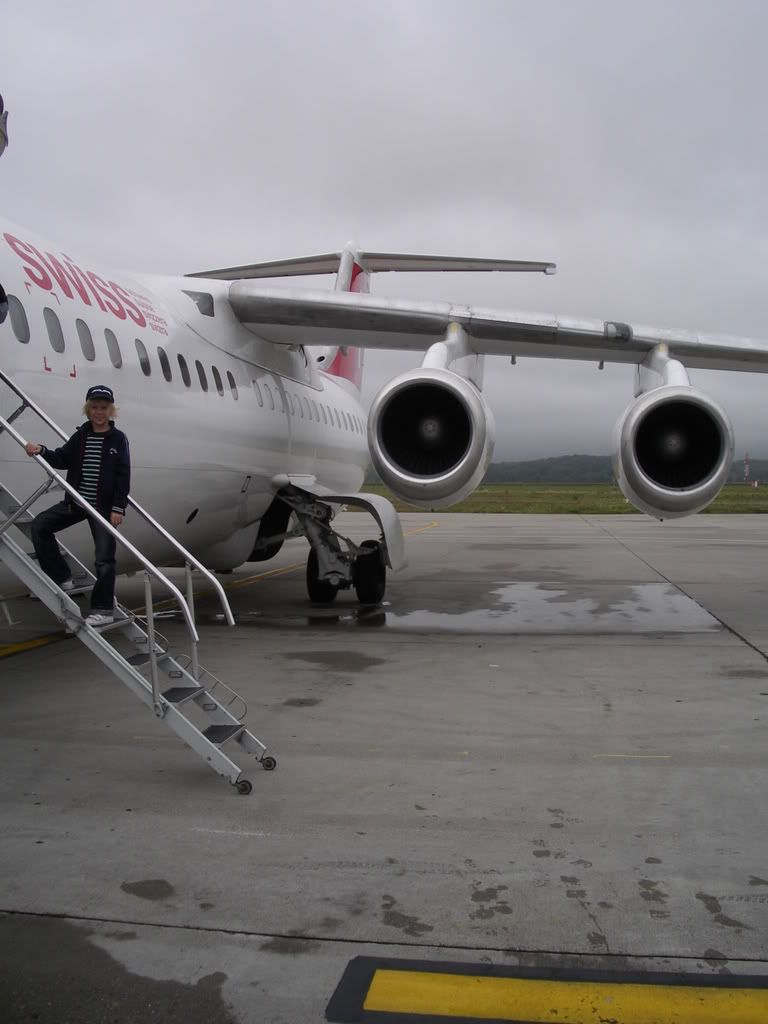 Boarding: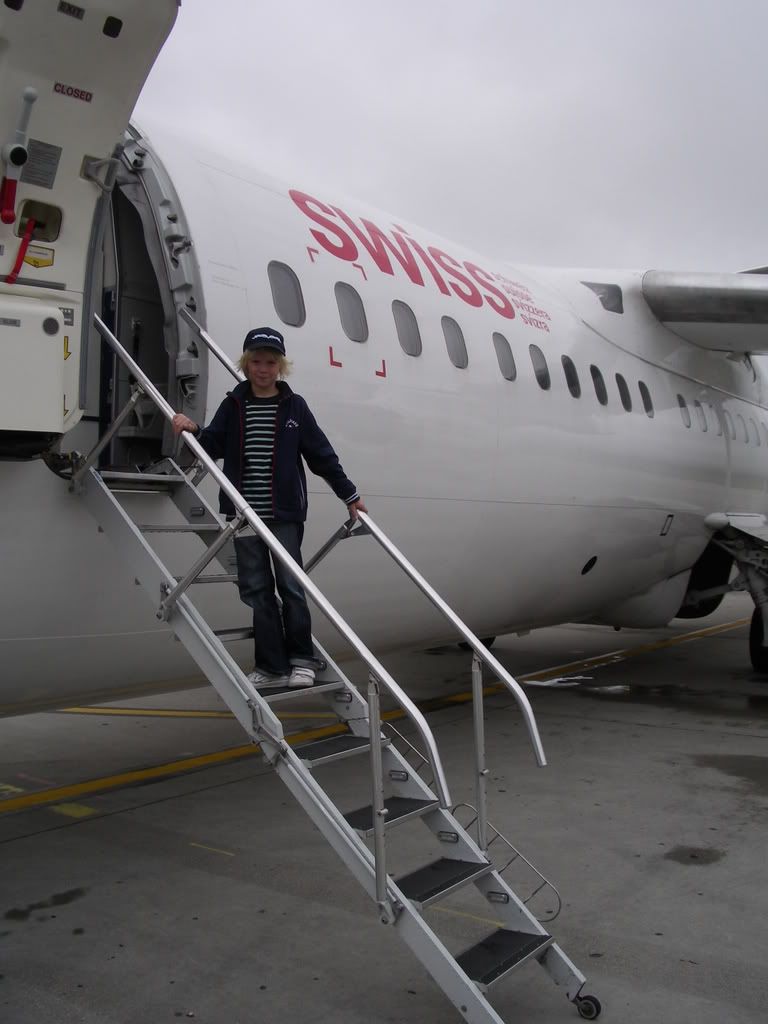 Our machine arrived and only some minutes later boarding started ontime. We´re walked to the plane.
One female, two male FA´s, IMO it was a kind of a check-flight, usually there are two FA´s only on the Avro100, AFAIK.
A real friendly welcome. We secured seats A/B, comfortable 2/3 seating. The machine fitted with modern style Recaro, dark, grey leather seats, clean cabin.
Also a friendly welcome on the ground from the flightdeck.
The cockpit crew was from Switzerland.
Departure without any time to wait from runway 34 via Innsbruck and Graz. Flightlevel 25.000 feet.
More detailed infos during cruiseflight from the flightdeck.
A free bread roll, beverages and the warm welcomed delicious swiss chcolate, real good.
And finally BUD;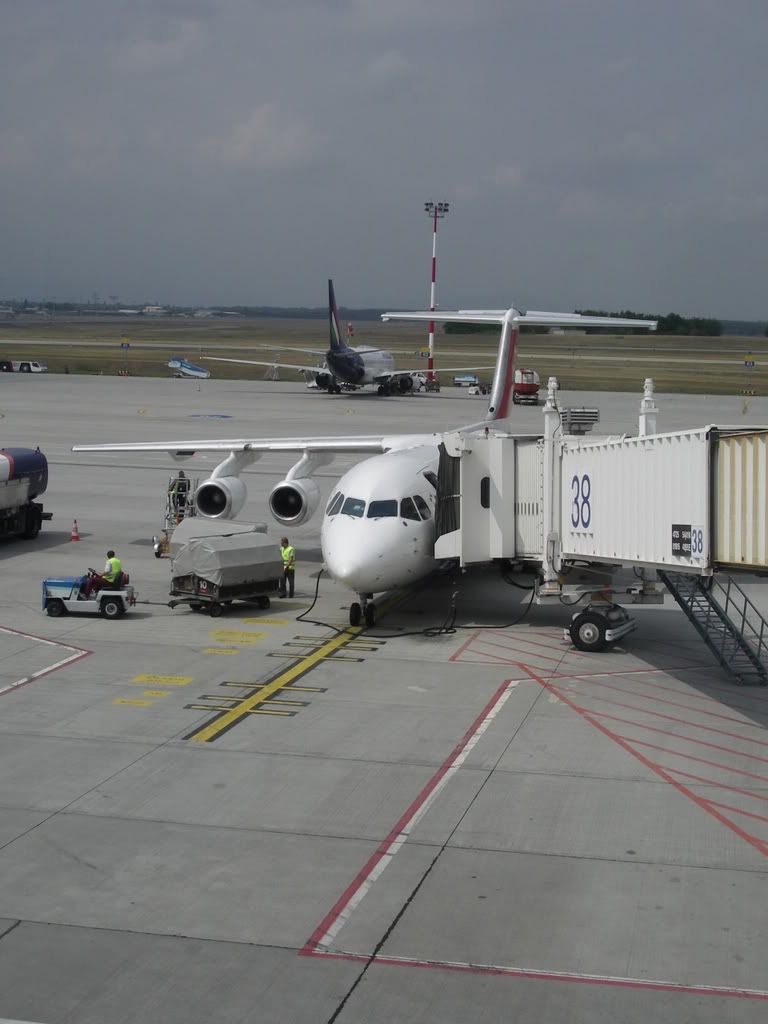 Arrival on BUD´s runway 13R ontime, finger, sorry "jetty" deboarding, only some minutes for the bags.
We´re welcomed by a friendly girl from Thrifty, by shuttle to the office near T1, a friendly guy there offered us a Opel Astra. EUR 67,61
booked by AutoEurope, not bad.
We lost some time during the search for our accomodation, the Stacio Airport Aliance Hotel, usually its not far from T1, but there is
heavy roadwork around and so we need to find another route.
Down to Kecskemet, not far from the Serbian/Romanian border where we arrived around 4 pm.
The entrance was closed, but views from the fence seems also not bad.
NATO Party: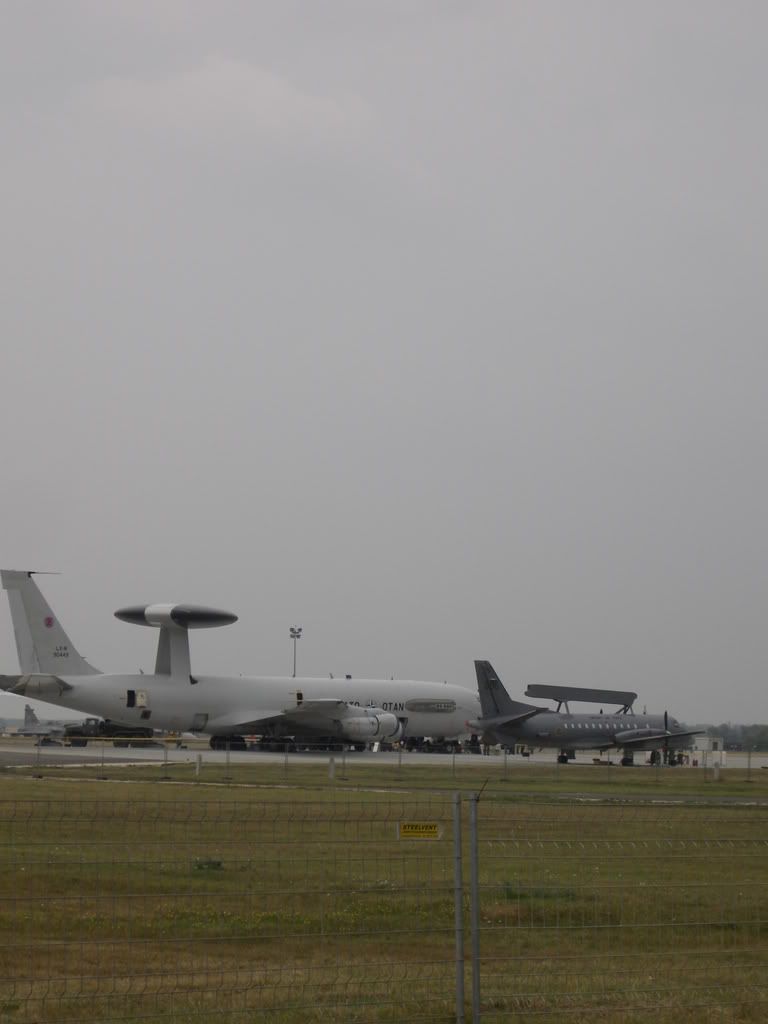 Patrouille de France: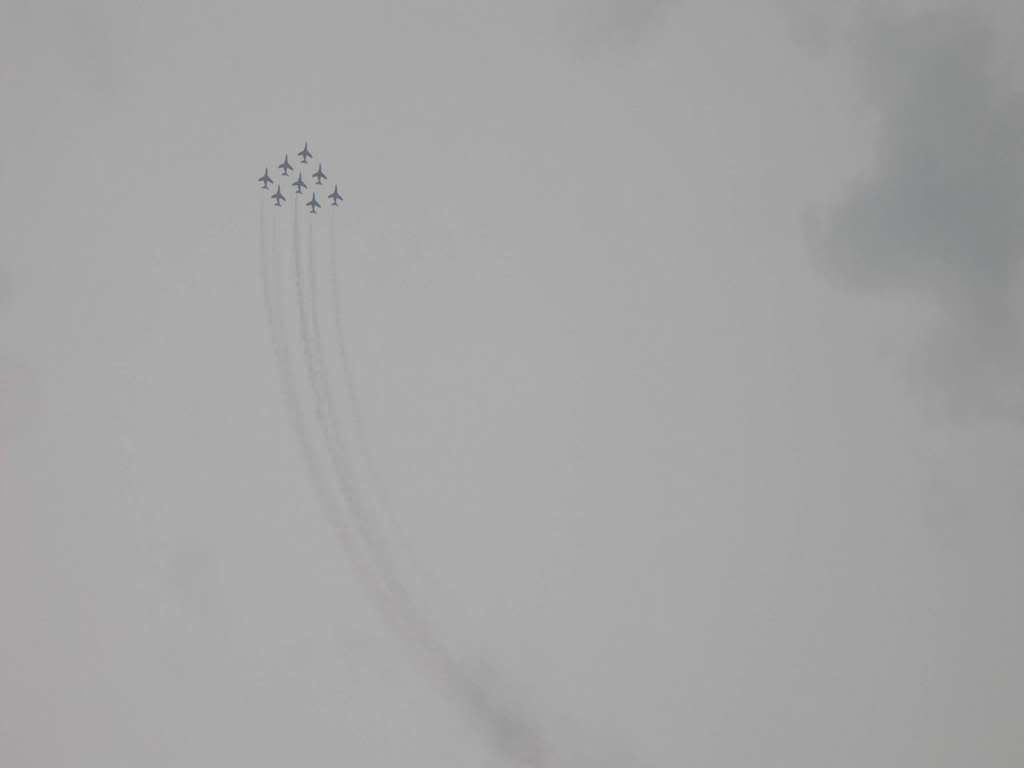 And again:
In Action: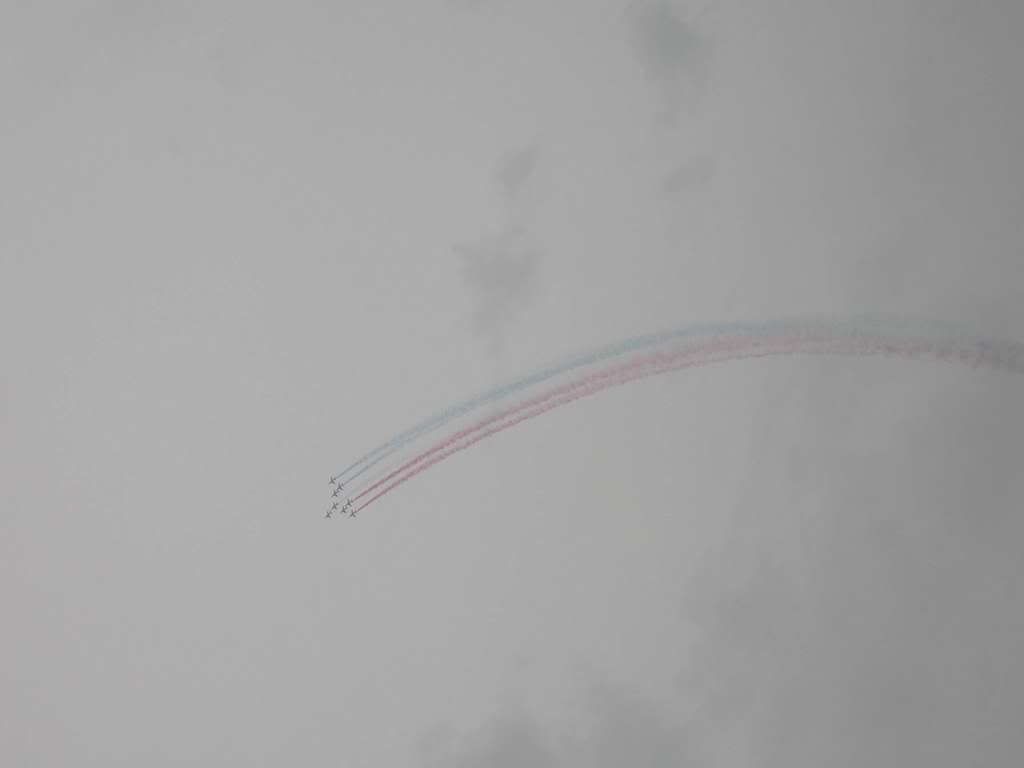 Once again: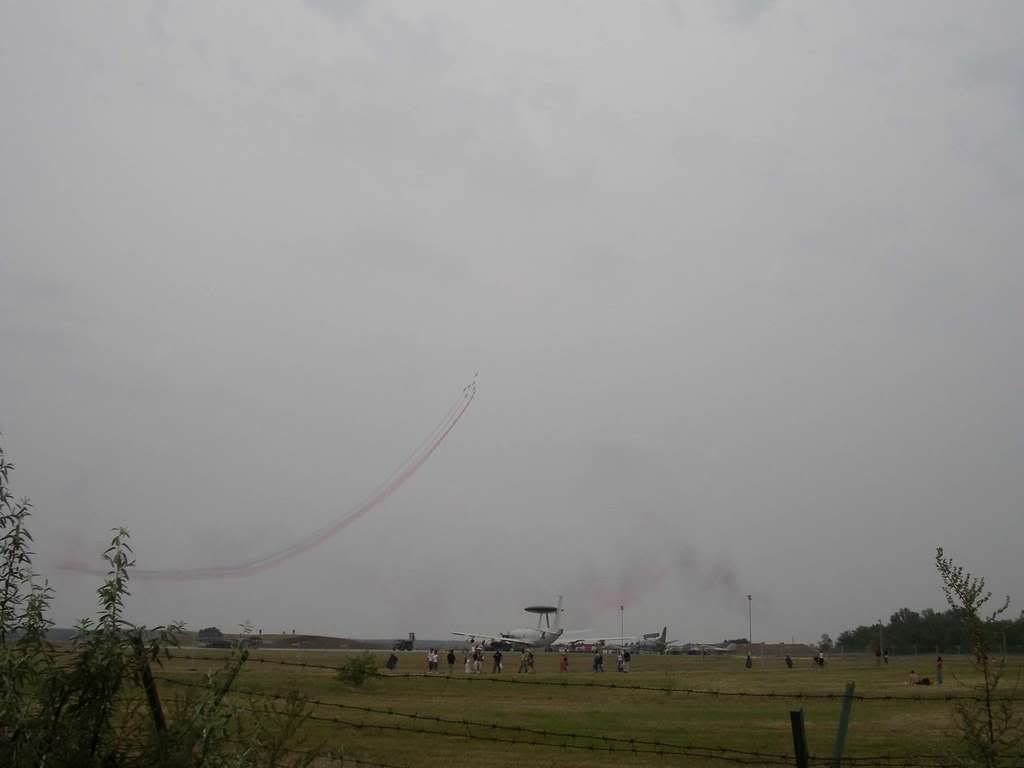 MIL heavy on approach: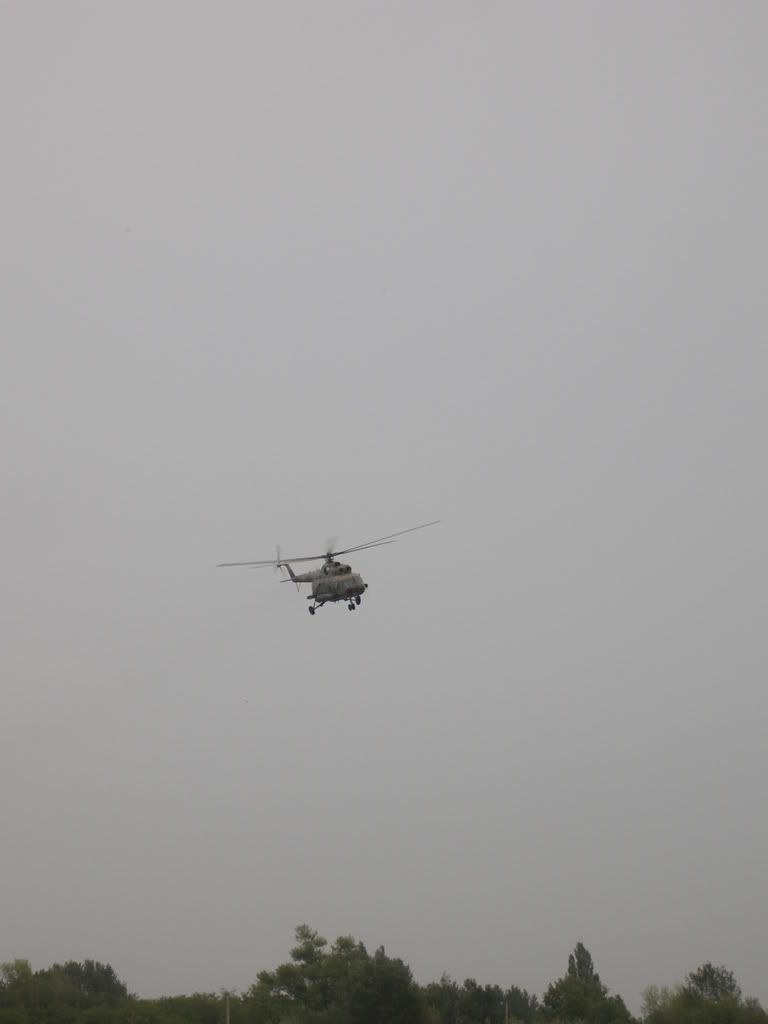 And again:
Sorry, but me and my camera, we´re both to slow for that fantastic flying action!.
Scheduled was to go early the next morning to the airshow again, but the wheather was real bad, thunderstorms, heavy rain, we drove down again,
but it seems not a good idea to pay the fare and don´t see anything. Also the flying display was temporarly interrupted.
Sunday, 12.08.2007
BUD (Budapest-Ferihegy) - BSL (Euro-Airport-Basle-Mulhouse)
Duration: 1 hour 35 minutes
LX 2233 operated by Swiss European Airlines AVRO-RJ100 HB-IYZ
Scheduled: 16.55 // 18.45
Actual: 17.10 // 18.45
Gate: 16A Seat: 16B
Load factor: Near 100%
History:
24.11.1998: Delivered to Crossair
31.03.2002: In service with Swiss International Airlines
01.12.2005: Changed to Swiss European
Flight no. 2 on the RJ100 and the first on this machine
After some rainy, but nevertheless nice views to the Bukacz Puszta it was time for car return, no problem till now and at the airport at around 4 pm, check-in at the empty biz desk.
Puszta romance:
A friendly girl secured us once again the A/B seats. No time to wait at security or passport control and at the gate half an hour prior to the announced
boarding time.
View at T1: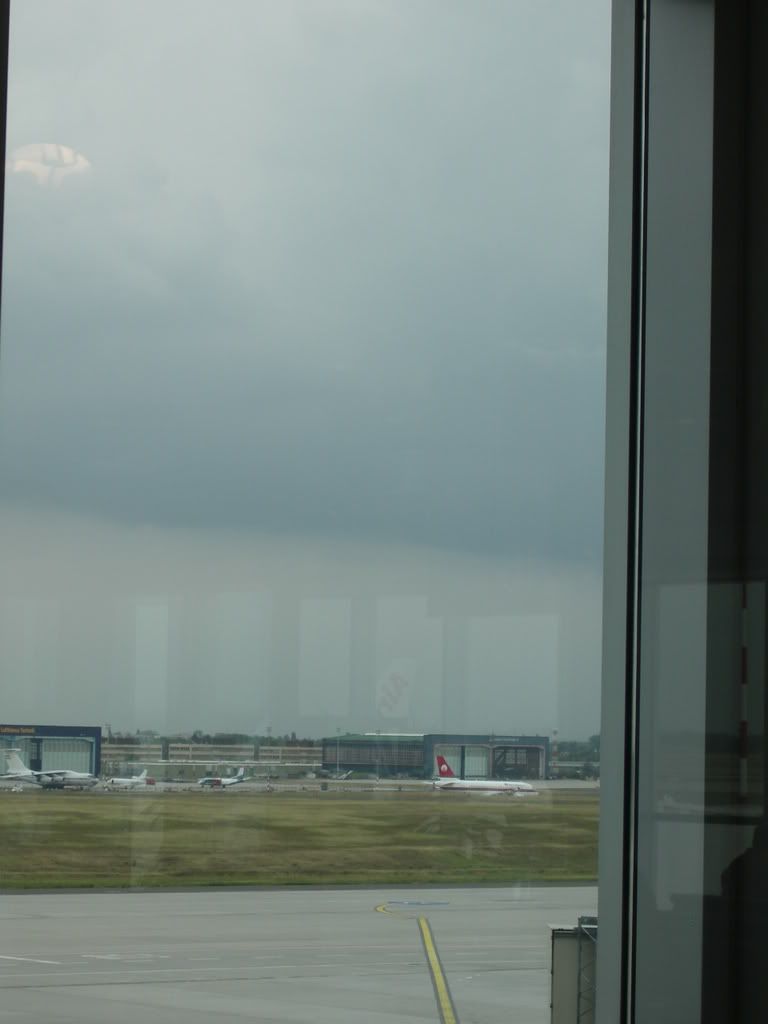 HB-IYZ in BUD:
Our plane arrived ontime and also boarding was ontime.
Again the "jetty", two female´s doing the FA job today.
It seems this was older metal. Old fashioned, dark blue but nevertheless comfortable leather seats.
A real friendly welcome from the flightdeck, the captain wishes us all a good flight.
Departure from BUD´s 31L, once again no time to wait there.
The route: Vienna, Salzburg, south of Munich and further straight to BSL.
Near MUC:
More informations in a friendly way during cruiseflight about route, sights to see and wheather.
A free breadroll, beverages and the swiss chocolate for free.
Touchdown on BSL´s runway 16 ontime. Another nice gesture, the captain thanked his crew for the good work during taxi and wished us all a good day.
The plane parked directly at the entrance to the terminal, so deboarding by feet.
Arrived at BSL: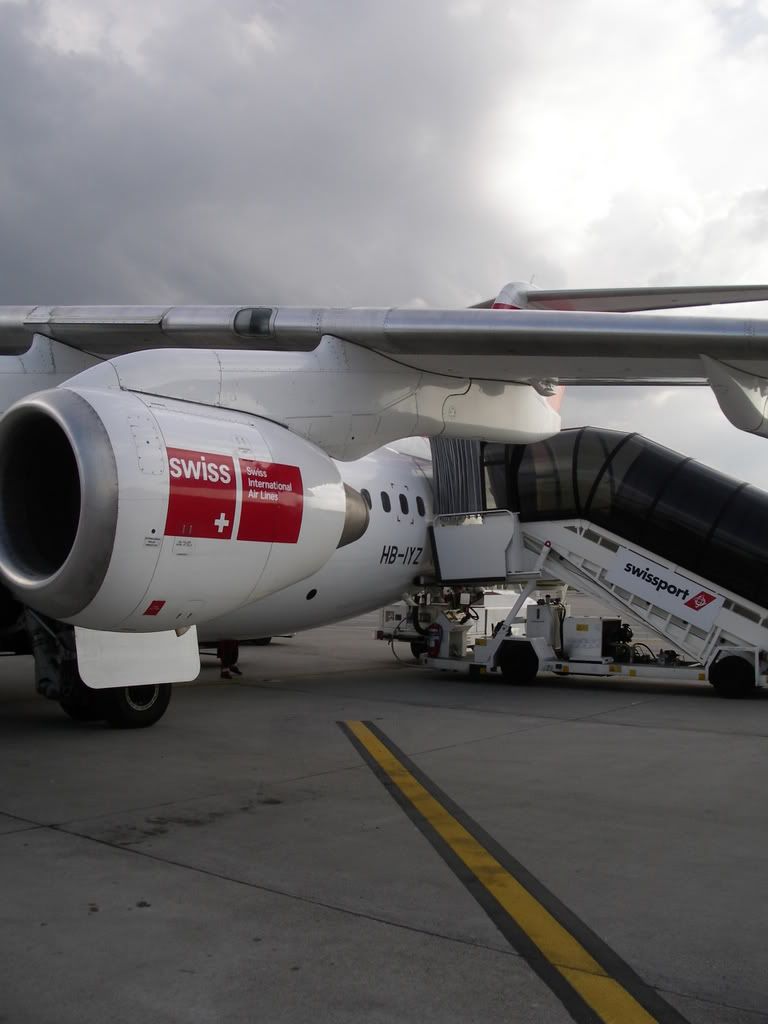 FED-EX A-310: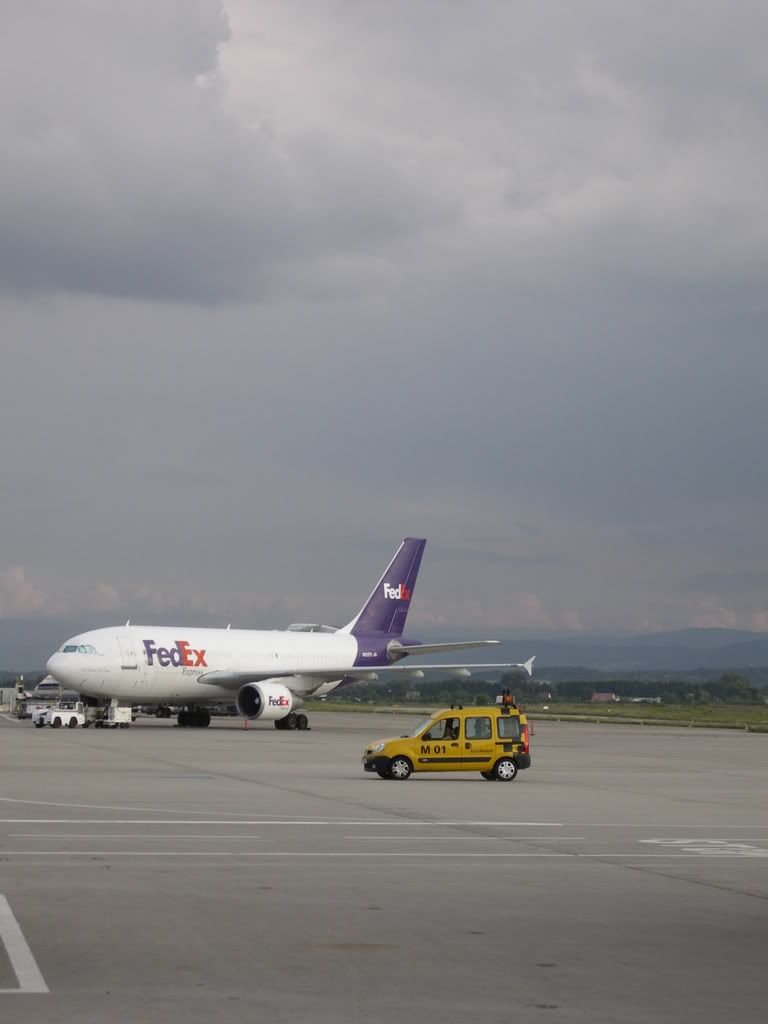 Bye-Bye HB-IYZ: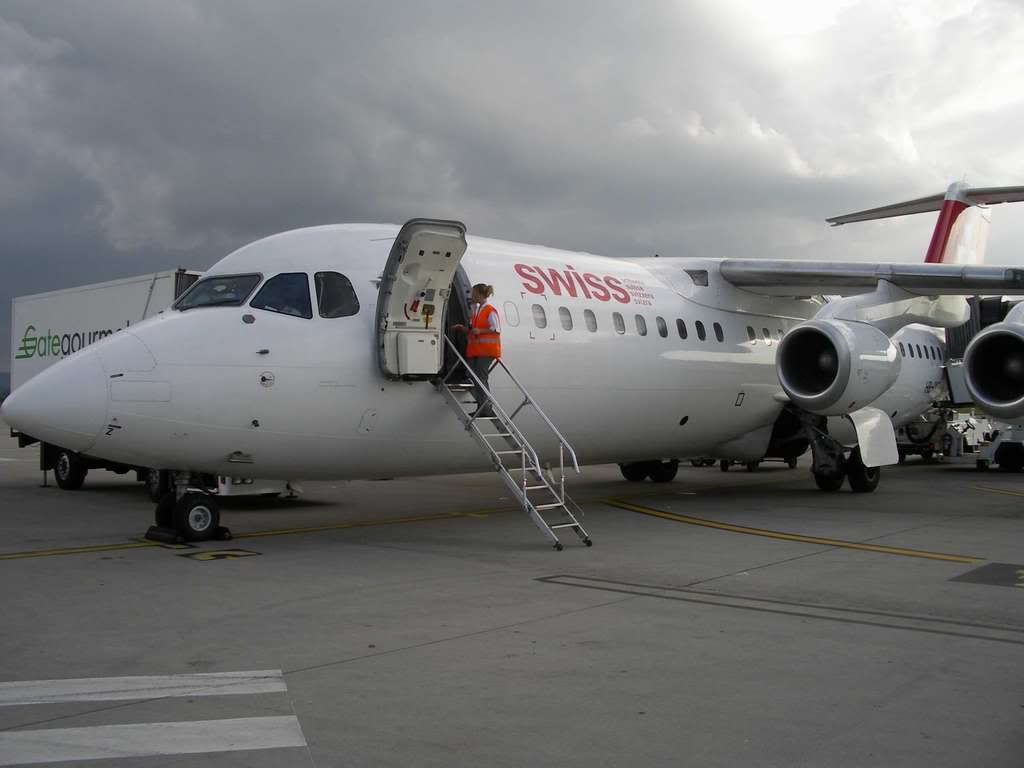 Some more minutes for the bags than expected, two EZY flights on the same belt.
There are two ways for leaving the baggage area, one to Switzerland and another to France, a short passport control and on the way back home.
Now, time for my opinion.
BSL, as earlier stated is a high level airport, real recommendable.
BUD T2, ok, but nothing special.
The 2/3 seating on the Avro is comfortable, much better than the 3/3 on for example Eurowings, I like these Avro´s.
And what about Swiss?: Acceptable fares, ontime services, friendly and attentive FA´s, informative flightdeck crews on both ways.
Thumbs up for Swiss!.
Comments welcome,
Markus (FLIEGER67)