This is my report of a trip to Tanzania last week. I flew there with a friend who had completed his Bachelor Thesis at LX and was rewarded with 2 tickets on the worldwide LX network. The tickets were confirmed Y tickets with an upgrade in case of availability. So here it is:
Flight LX 292
Routing ZRH-NBO-DAR
Seat 8K (Business)
Aircraft Airbus A330-200 HB-IQA
STD 9:50 AM
Flight time: ZRH-NBO 7h15, NBO-DAR 50min
We left St. Gallen early in the morning on the Intercity train to ZRH. Arrived at the airport at 8:00, went to Check-in 1 and were checked in at 8:50.
The friendly check-in guy first gave us Y boarding passes with seats somewhere in the 30s rows but told us that an upgrade at the gate would be likely.
Passport control, then the Skymetro train to the E-gates, security check surprisingly fast compared to my usual ZRH experience. At Gate E43, the agent immediately gave us C boarding passes, seats 8J and 8K. We were asked not to board immediately, as the check-in wasn´t closed yet, but nobody checked in any more and we kept our seats.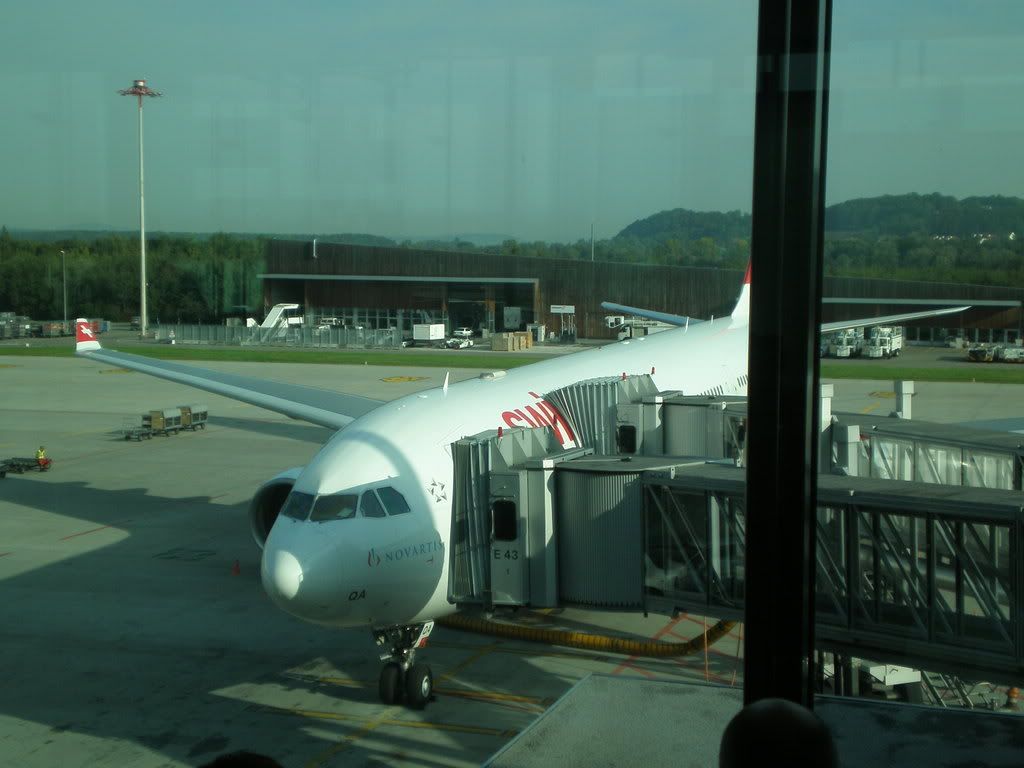 HB-IQA at the gate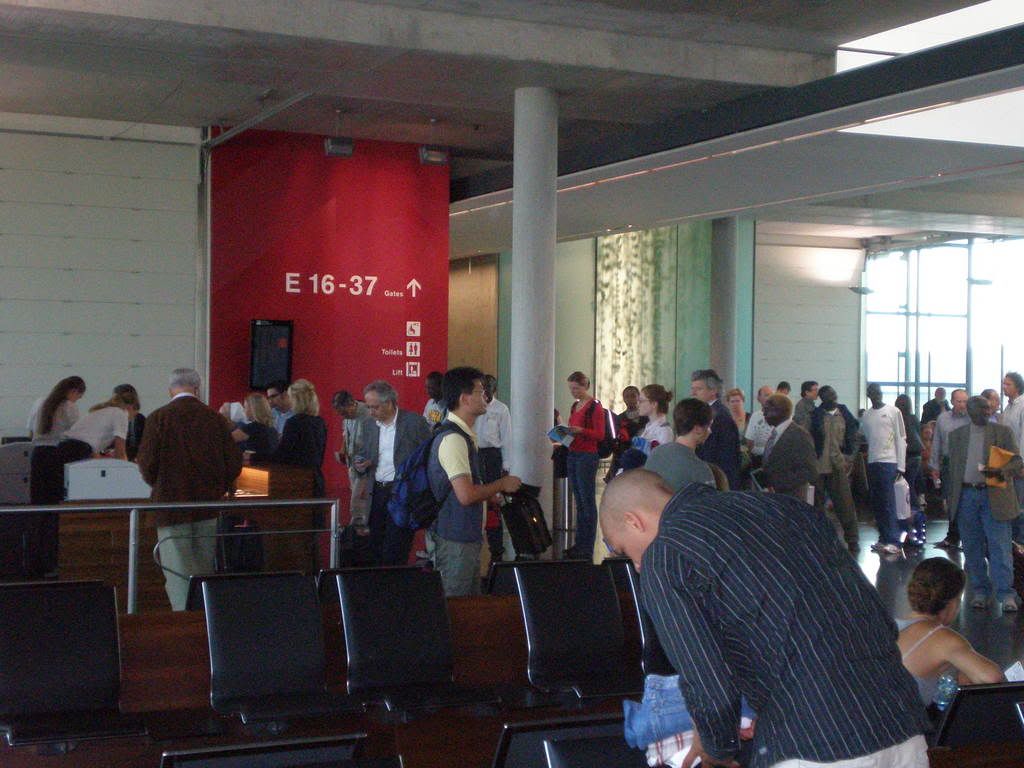 Pax in line for boarding
We boarded and were welcomed by a friendly crew. The seats were the old blue C seats which were comfortable but outdated when you compare them to other airlines' products.
After a champagne we took off from Rwy 34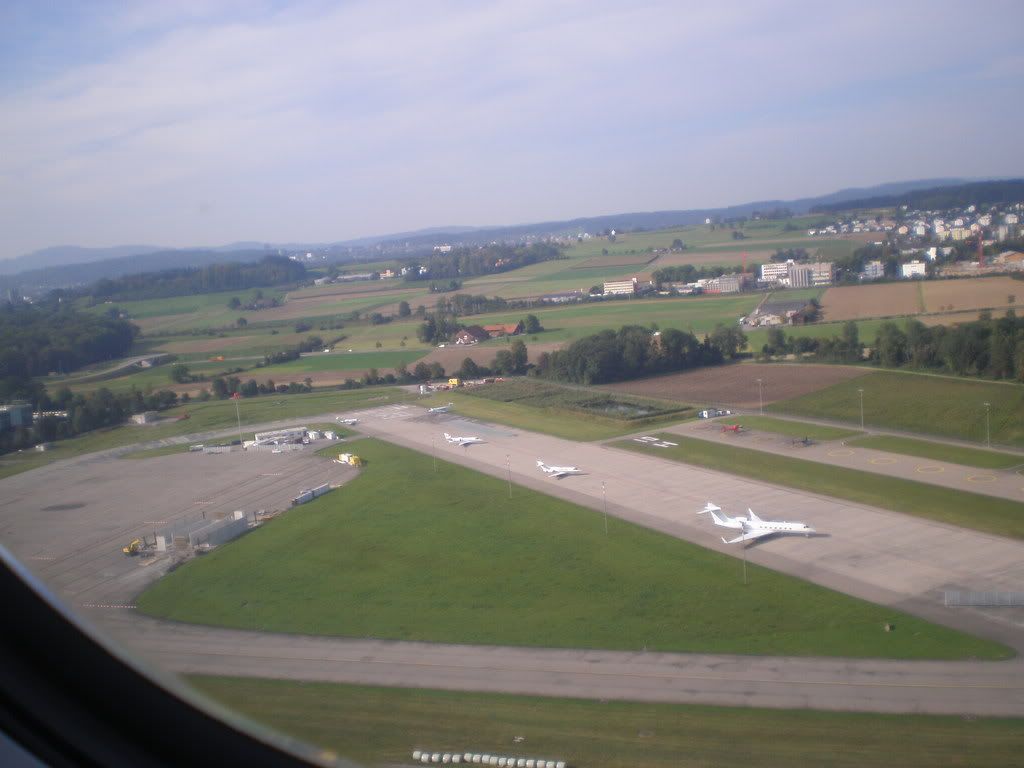 Take-off
and turned left over Zurich, then had a nice view on Lake Lucerne (Vierwaldstättersee)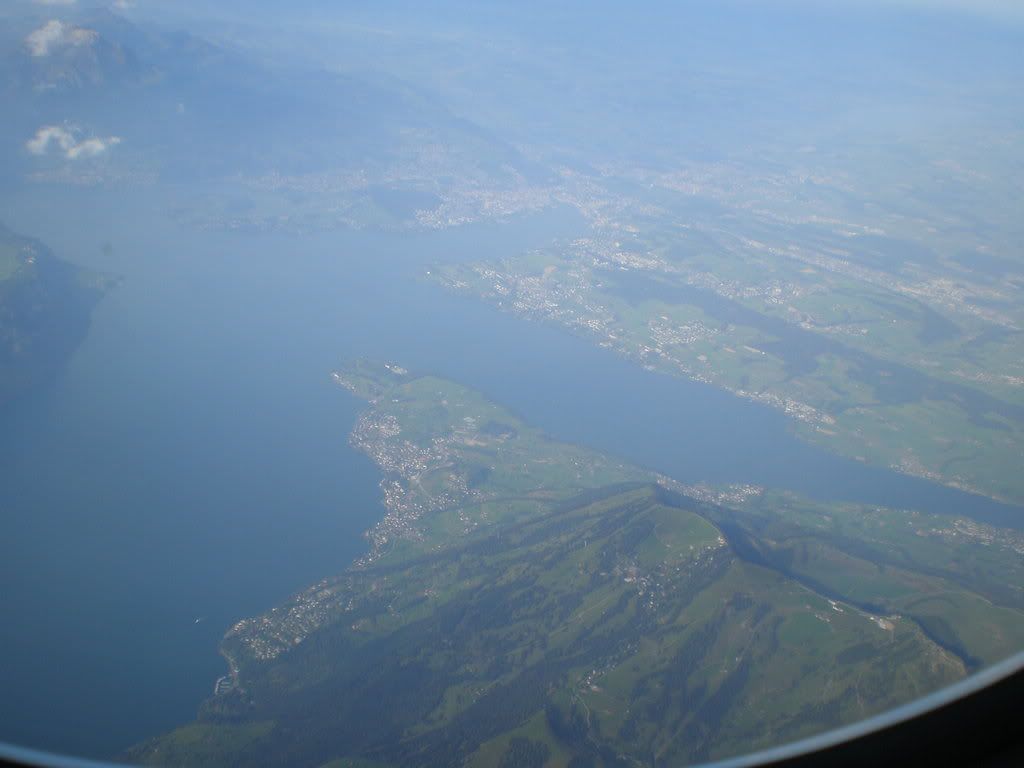 Lake Lucerne
and the Alps.
Over the Alps
The routing took us via the entire Italian peninsula with views on the islands of Capri and Ischia, later the Stromboli and Etna volcanoes. We entered Africa over Libya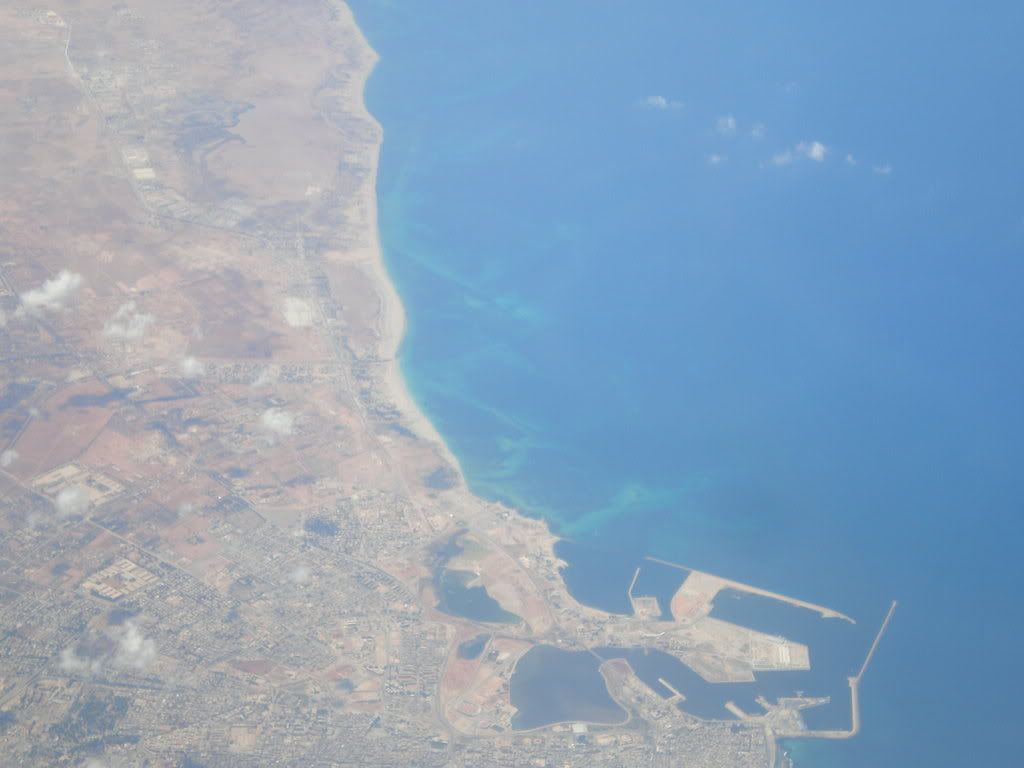 Libyan coast
and overflew the Equator short before NBO
Crossing the Equator as seen on the Air Show
where we landed at around 6:00 PM local time.
The meal service was surprisingly basic but tasty. I had a mixed salad,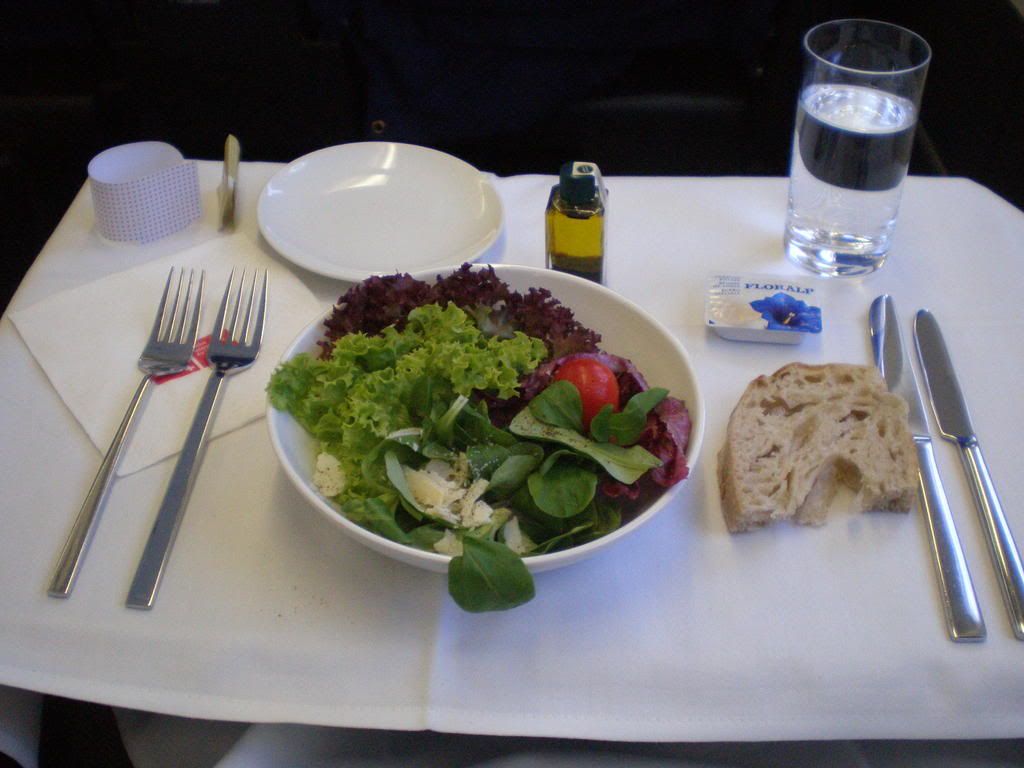 Salad
then Red Snapper with risotto and vegetables as a main course (really good but served sort of cramped in a bowl),
Main course
and a simple fruit salad for dessert.
Dessert
Nothing bad, but I had expected a more exclusive presentation. I was especially disappointed by the way the crew served the main course: Not individually from a tray, but from the trolley and they removed the aluminium cover just on the trolley. I don´t really want to complain, because I was the one who least deserved sitting in the C cabin having paid nothing and just being the one who accompanied a guy who wrote a Thesis at LX, but I had thought LX would be a premium carrier of sorts. Anyway, especially the chief purserette (her first name was Monica, I think) made up for all of this with her very charming service. She also gave us some advice about what to do in DAR, since we had an entire day to spend there before flying to Zanzibar (see my separate TR which will come soon).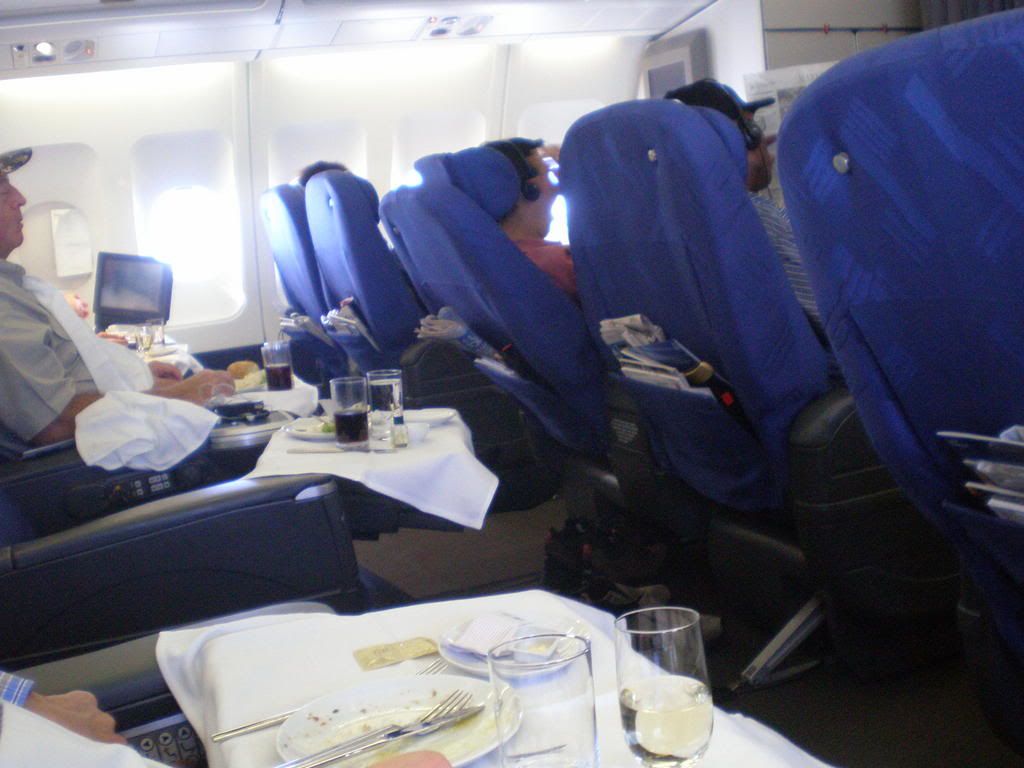 Cabin somewhere in-flight
Before landing in NBO, my camera battery was empty (forgot to charge it before the flight, what a shame). It was already dark, but there were some interesting planes, such as a Polet AN124, a Volare AN12 (how did they get that company name?) and some smaller cargo planes, as well as an ET 757 and some Kenya Airways aircraft.
After less than 30 minutes and the exit of about half the C pax, we were off blocks again and continued our journey to DAR, where we landed after an unspectacular flight of about 50 minutes. In DAR, all I could see was an Air Tanzania B737-200. We said goodbye to the friendly crew and entered the outdated DAR terminal. Immigration was a breeze for me, since I had organized my Visa back home - which was of no use, since I had to wait outside for more than an hour (at least my camera came back to life for one more picture, see below) until my friend had gotten his Visa from the immigration control. We took a taxi to our hotel which cost 15 US$ after a bit of bargaining.
Here you see the Arrivals exit in DAR - look at the Suahili words for ´tips´!
I hope this was of interest. Comments and questions are welcome. There will be trip reports about the flight from DAR to ZNZ (Zanair, Cessna 404), ZNZ to DAR (Coastal Aviation, Cessna Caravan) and DAR to ZRH (again LX, C class).
HAM