Myself and fellow friend and Anetter Flyboy_se decided to go on NCL's new cruise liner which was being launched on the 4th October. The deals were very good for this mini cruise and with the Norwegian Gem just out of the Papenburg ship yard it would mean that it would be like a new car. The trip was too good to miss so we booked our flights . I was travelling from Dublin and Flyboy_se was flying from Stockholm. We met in AMS and then had to get the train to Rotterdam which was where the ship was leaving from.
DATE: 4TH OCTOBER 2007
FLIGHT: EI 602
ROUTE: DUB-AMS
A/C : A320
TIME: 0610
SEAT : 1C
CLASS : ECONOMY
I checked in online the night before to get my seat choice but chose to collect my boarding card at the SSK. (Self Service Kiosk). I arrived at the airport at 4am and got my boarding card.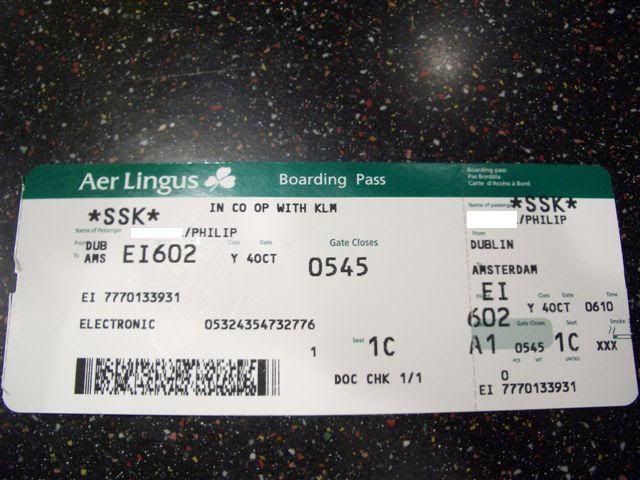 The Aer Lingus Gold Circle lounge does not open until 0515am so I just had a walk around the airport terminal trying to kill time .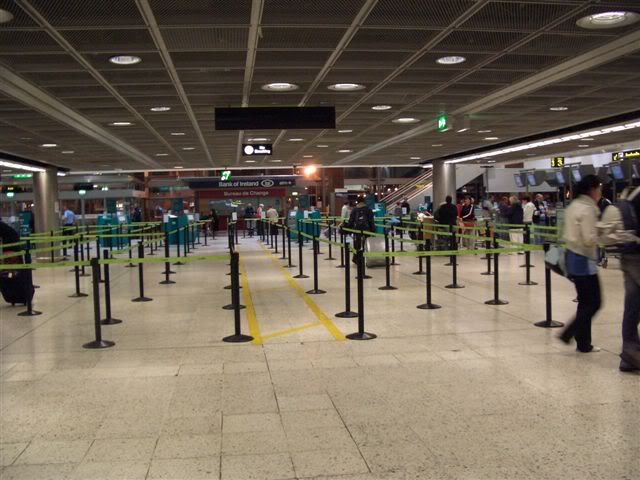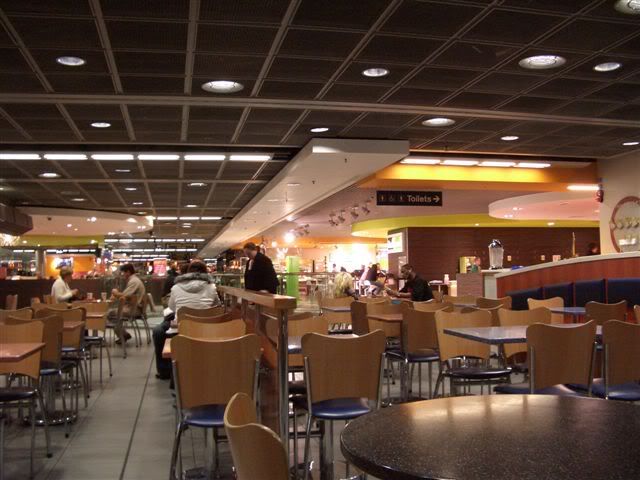 I then went through security which was open at 4am which I think is a good idea unlike LHR where they open at around 515am and then its a rush to get everyone through for the 6am flights!!!
I walked to the B gates to see what AC were on stand.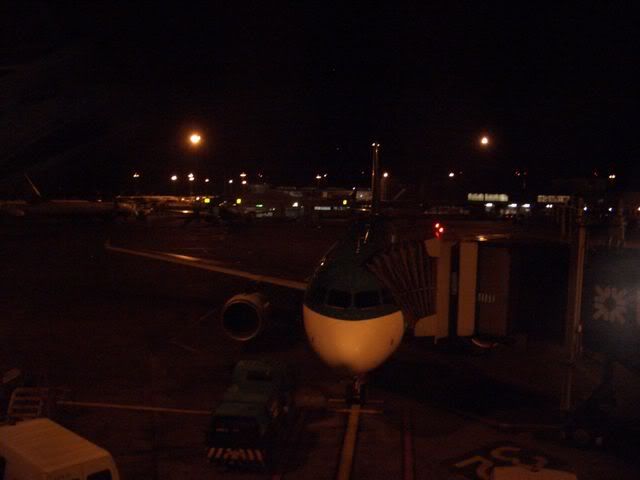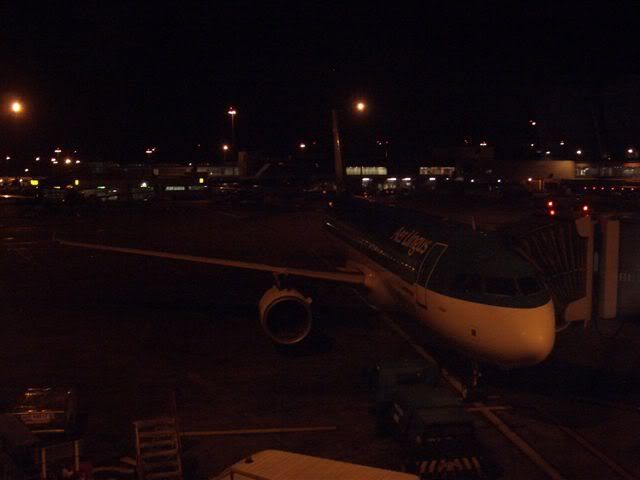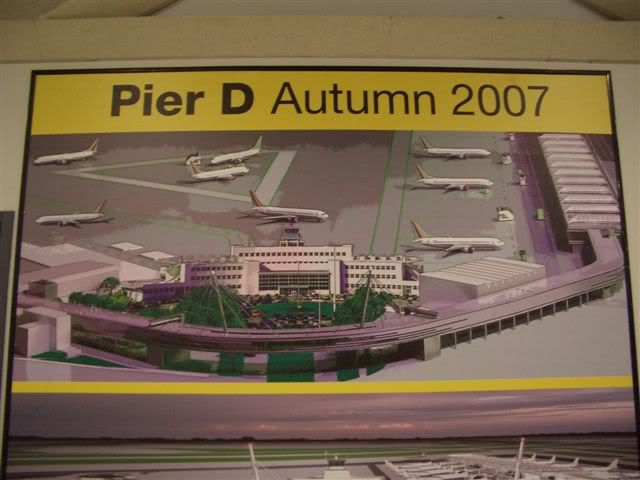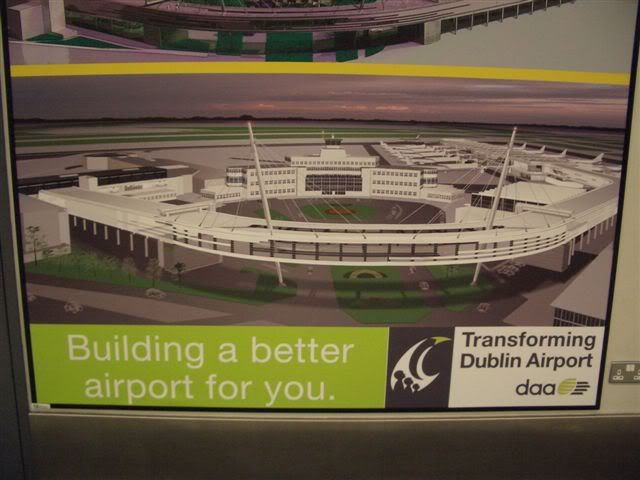 I then went upto the lounge as it was nearly 0515am.
I had a walk around outside the lounge and saw this crew room.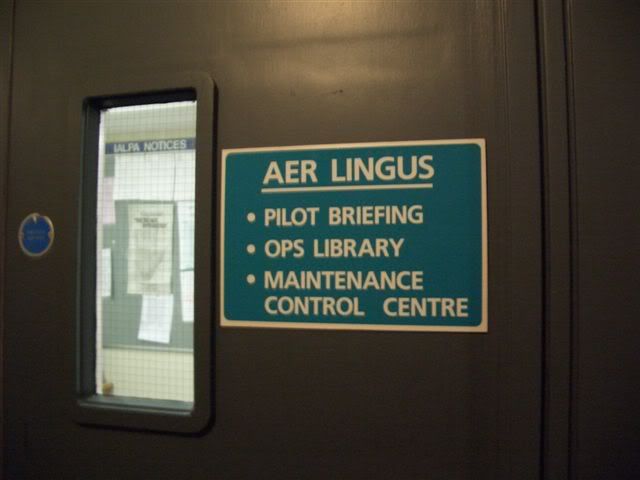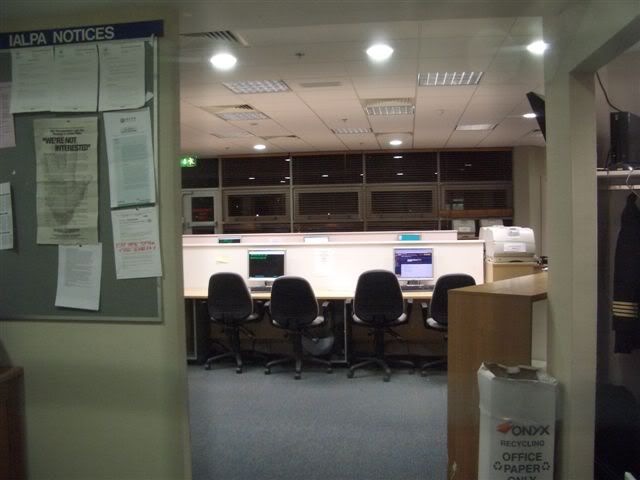 Lounge finally opened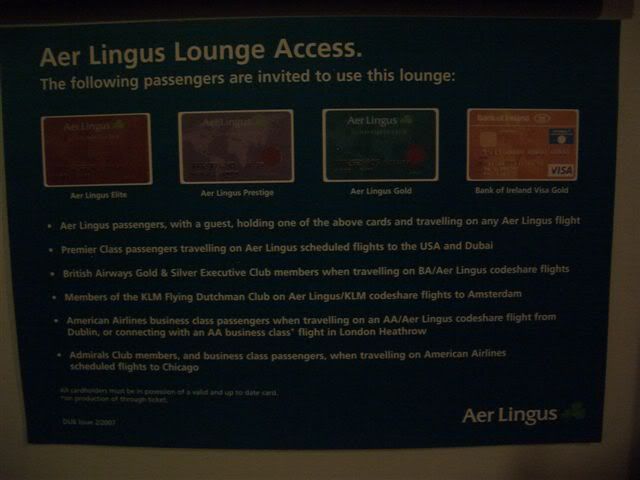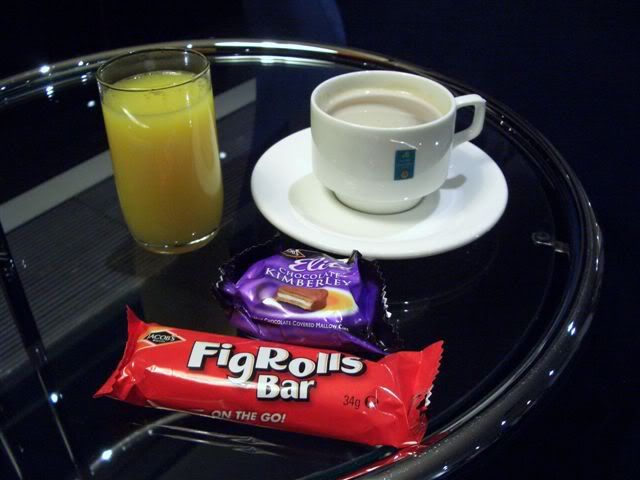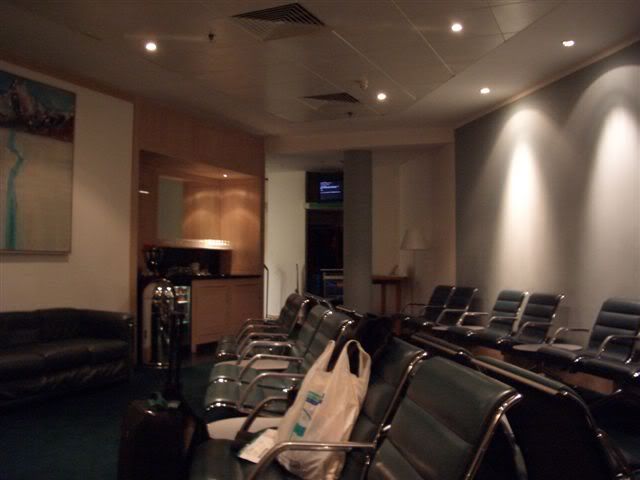 My flight was leaving from the A gates which is quite a walk so I only got 15 mins in the lounge!!! If EI are going to be using the A gates more and more they should consider re opening the old Gold Circle lounge near the A gates again.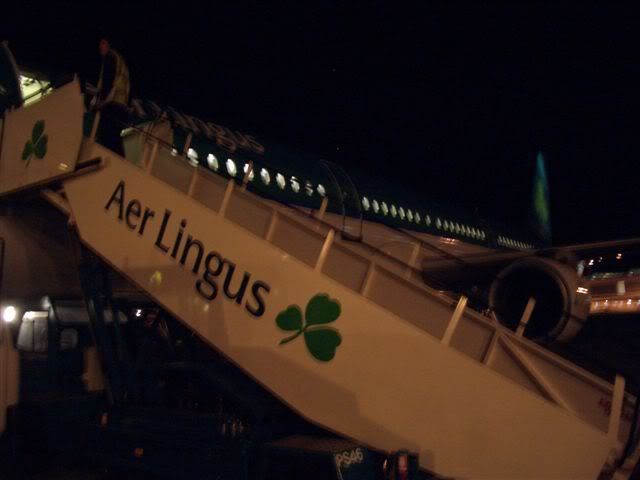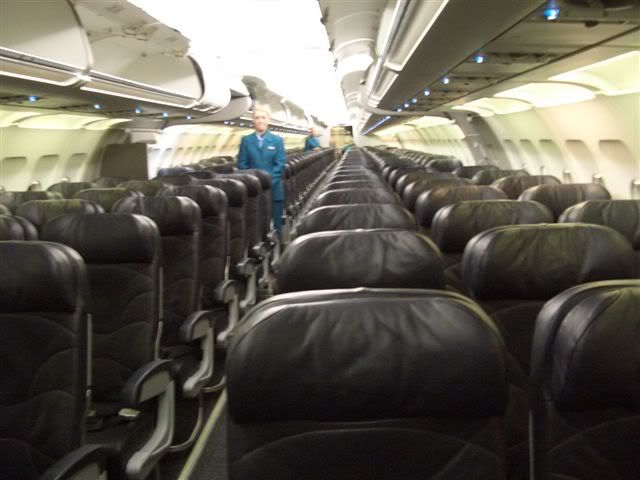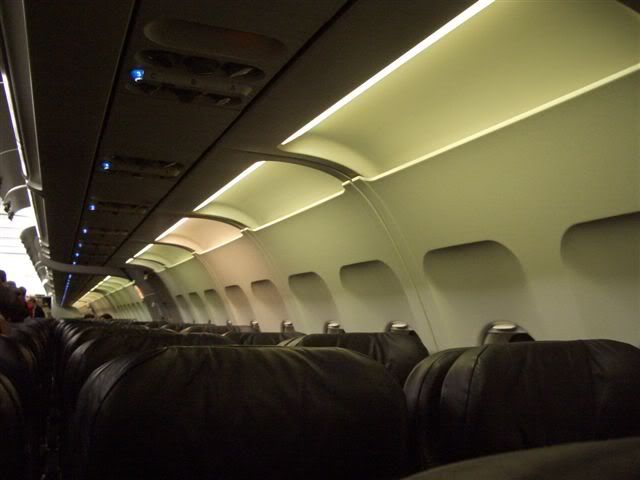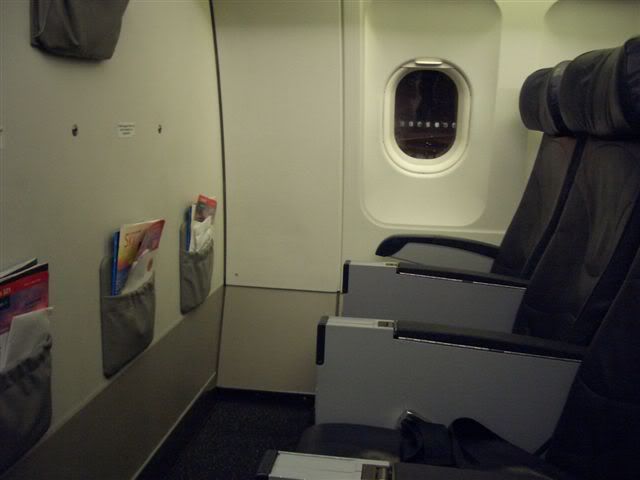 As I boarded I was greeted by a friendly and professional crew member called Yvonne. She was one of the older FA's and knew how to offer a warm welcome. Every few passengers were greeted by their names as she looked at their boarding cards. There was one guy that looked to be in a bad mood but she picked up on this and said ''Good morning Mr ........ your very welcome on board'' he smiled and so did she. Nice touch I thought.
I took my seat 1C but then a group of 3 guys came on and asked if I would swap to 1D as they wanted to sit together. Its didnt bother me as long as I got an aisle so I agreed. Turned out to be a good deal as row 1DEF were empty so I had a row of 3 to myself. We were all seated when the pilot came on the PA and announced that due to fog in AMS we had a delay of upto 1 hour and 40mins!!! I thought typical , just on the day I need to be on time. I texted Flyboy_se and he texted me back saying it was the same on his ARN-AMS flight also. After 15 mins we got good news from the pilot and he said AMS was now clearing so we pushed back away from the gate area.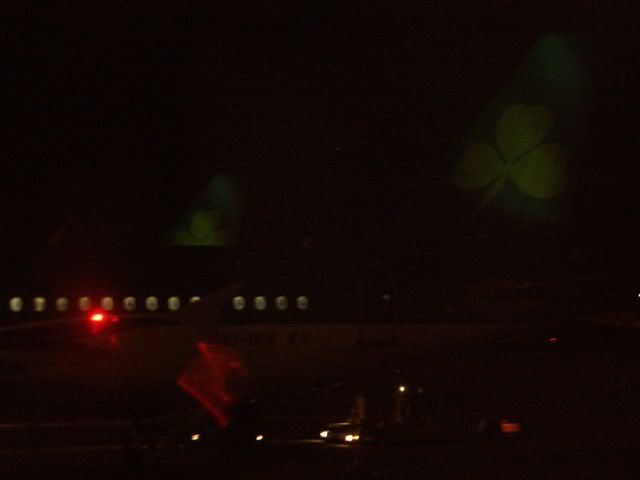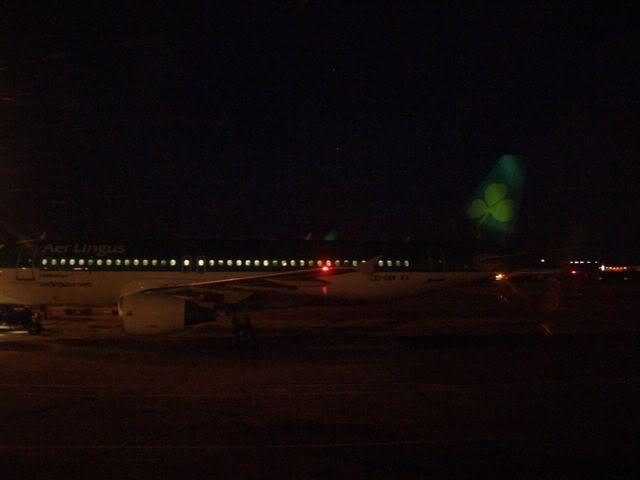 Taking off from DUB.
After take off the crew came round with B.O.B. and I opted for the Irish Breakfast for EUR8. I thought it was good value and came with orange juice and coffee.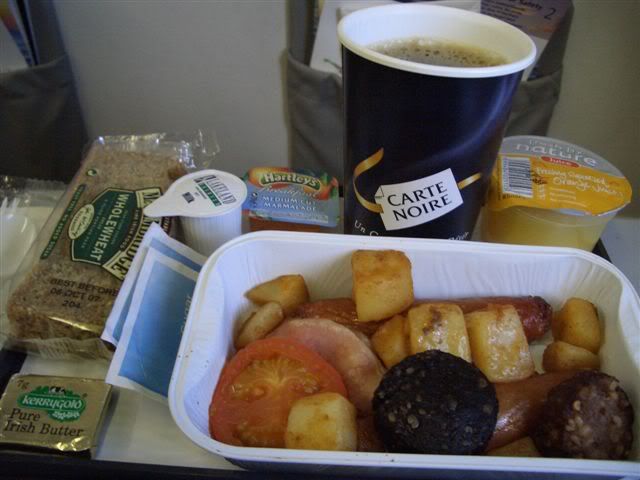 After that i slept until we landed in AMS. Still a bit foggy.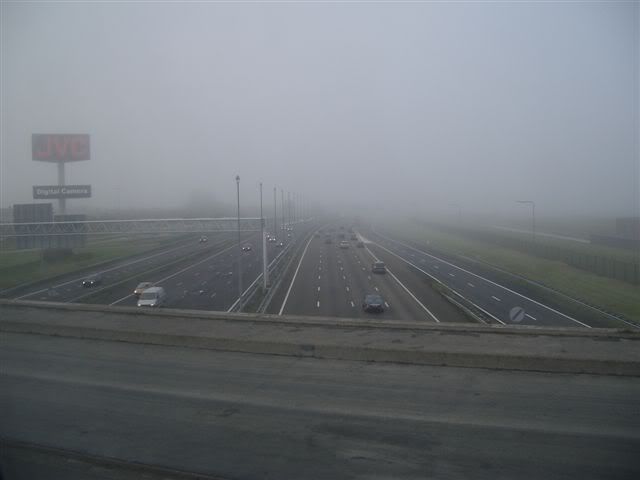 The time it took to get to the gate seemed longer than the flight but we eventually got there and got off.
Flyboy_se's flight was due in 30 mins later than mine so I decided to go to the viewing terrace which I have never seen before. The entry is free and you get great views of the air field.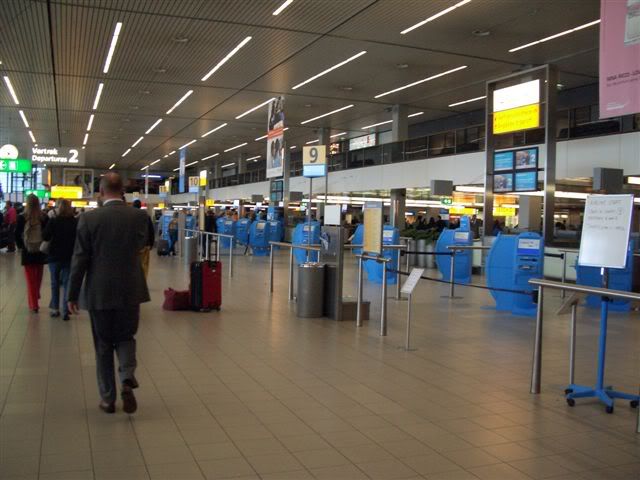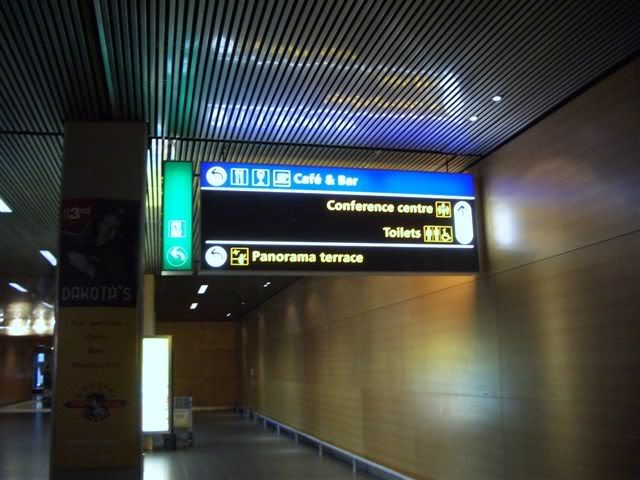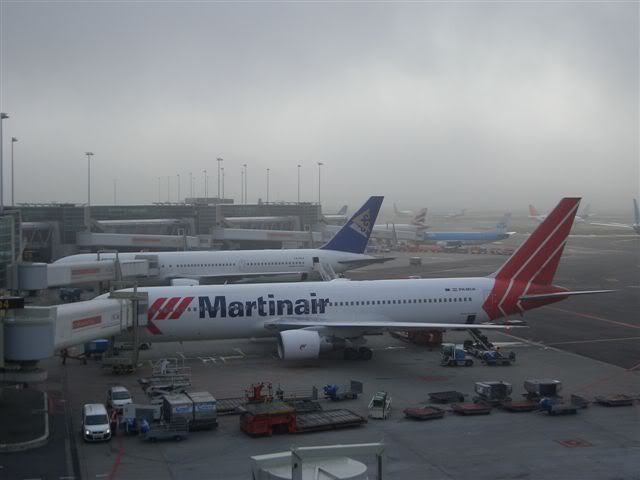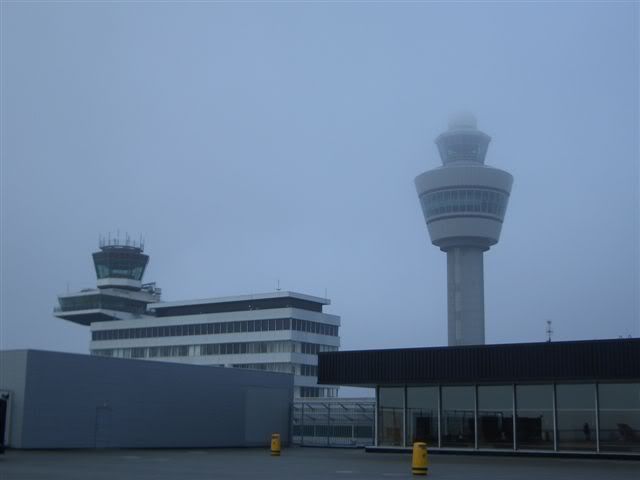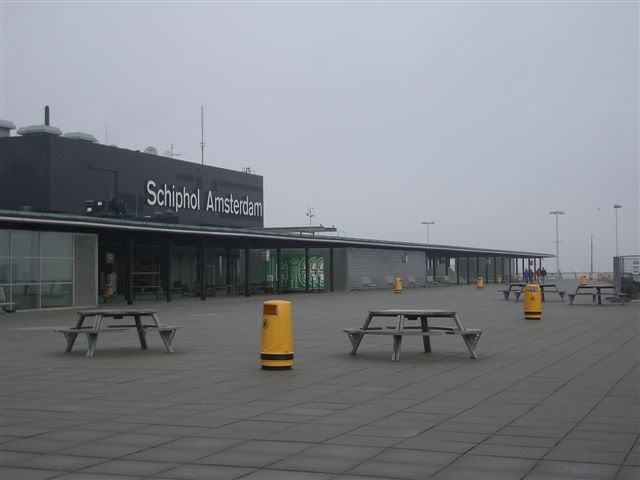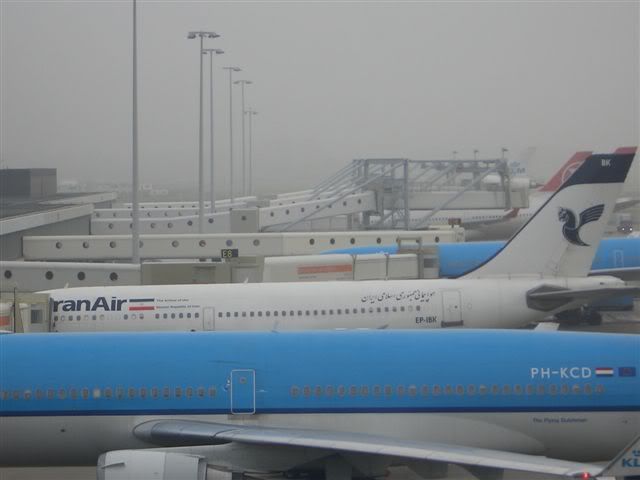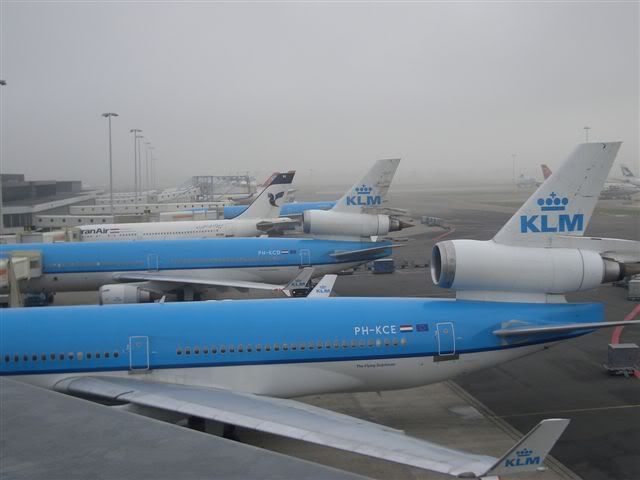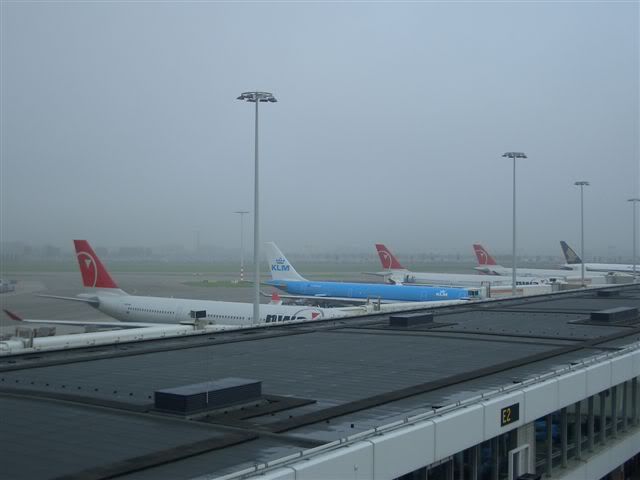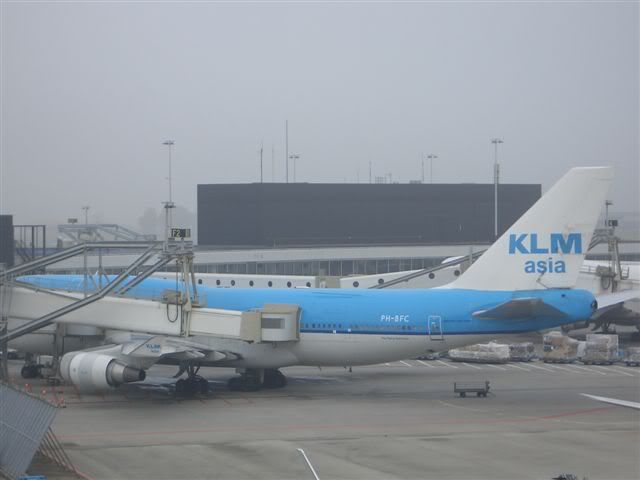 Suriname Airways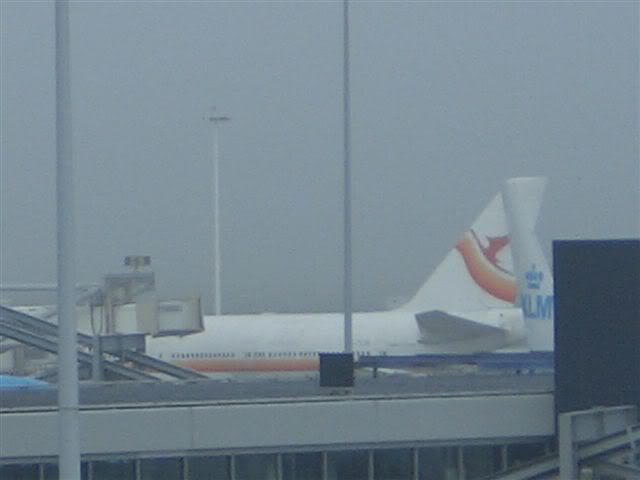 After that I went back down to the arrivals to meet Flyboy_se we then went to the train station and got the train to Rotterdam. The rail network in Holland is great and good value for money. It cost EUR10.20 single and the journey time took us 42mins. The guy at the ticket counter was so friendly and even told us the platform for the next train. On arrival in Rotterdam we were not sure how to get to the port and we asked a staff member from the tram company. She was very nice and took us over to a waiting tram and told the conductor to tell us where to get off. We were really impressed.
Arriving at the ship .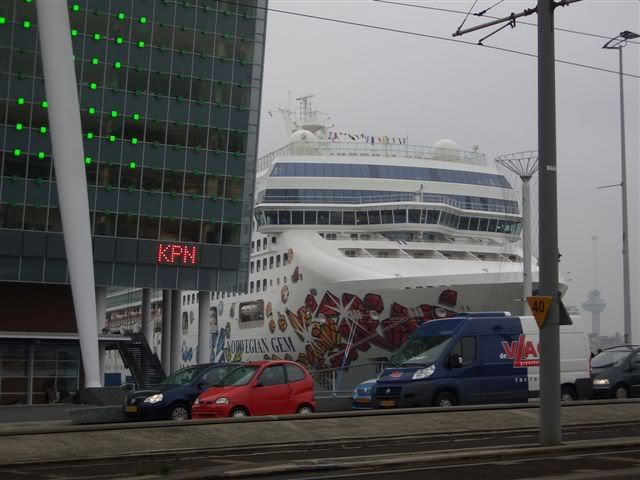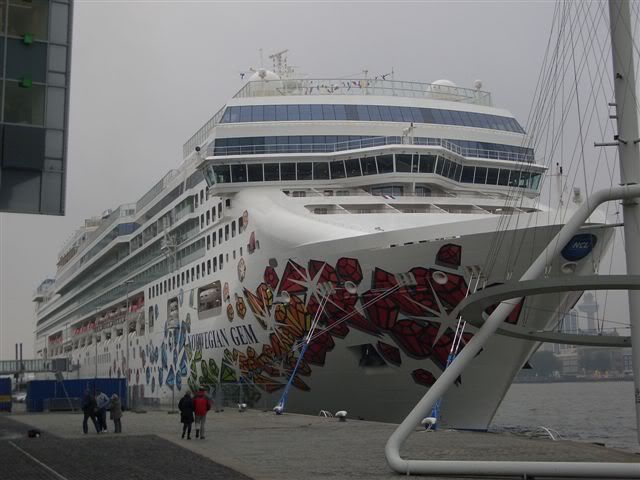 We checked in and boarded the ship. As soon as we stepped on board we were amazed!!! It was a floating luxury hotel.
Cabins
Balcony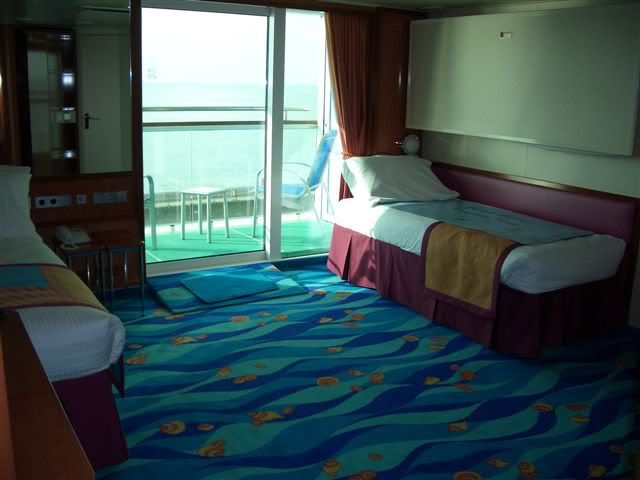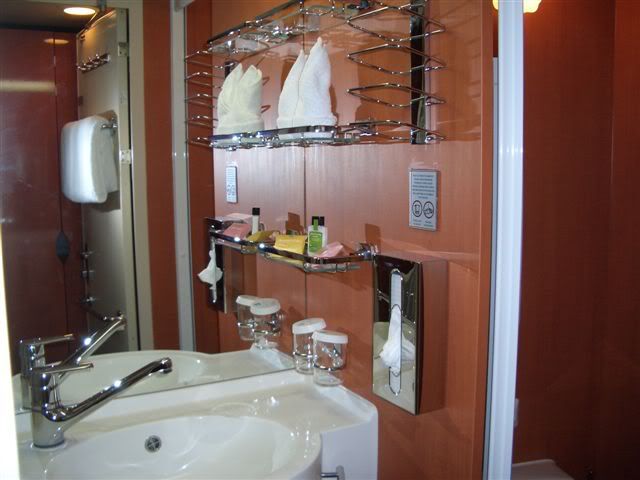 Outside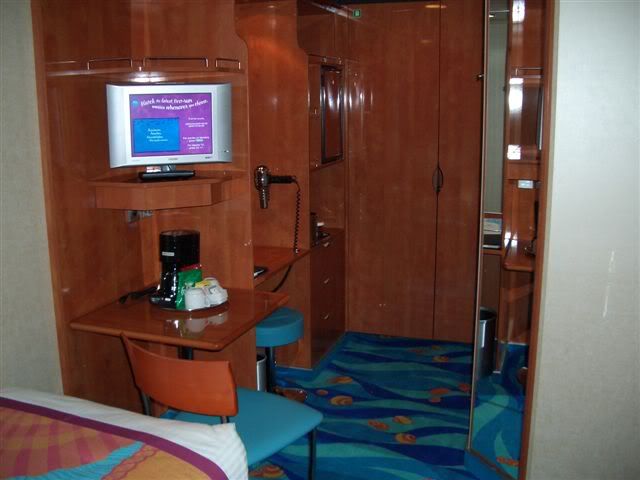 Inside
And for the rich !! A courtyard Villa with private everything LOL...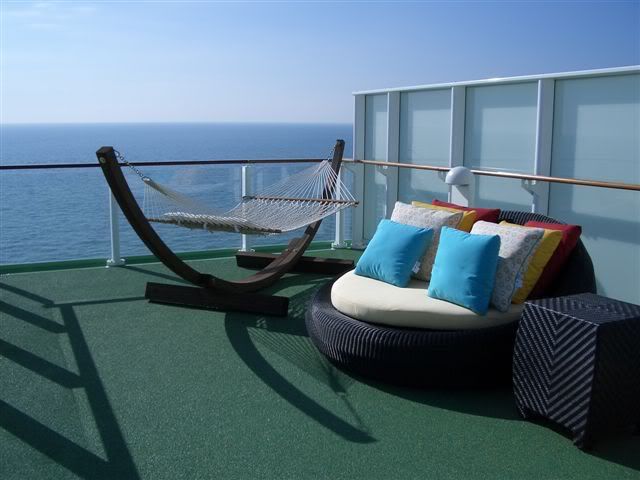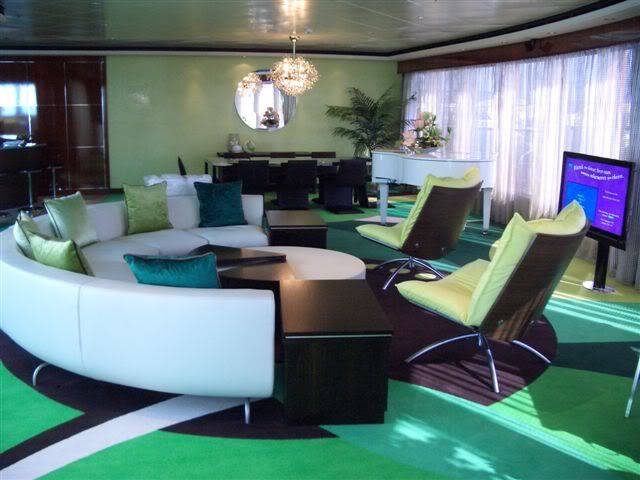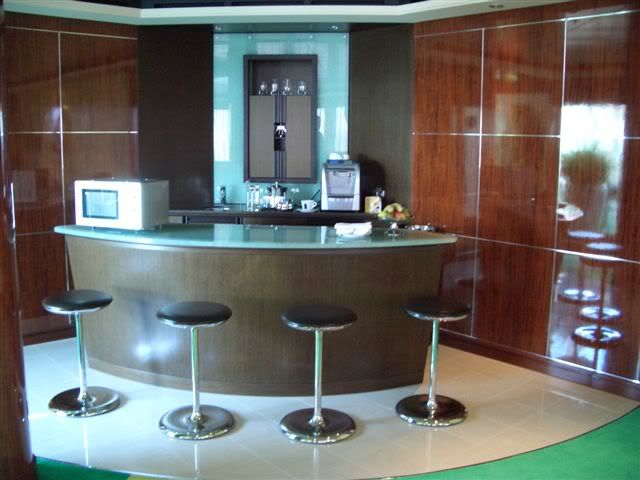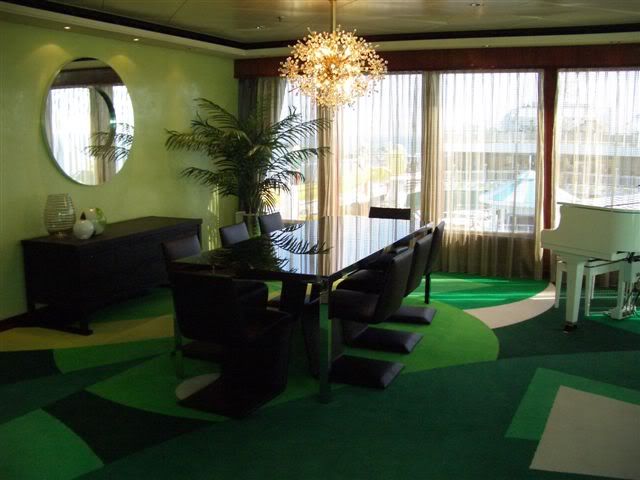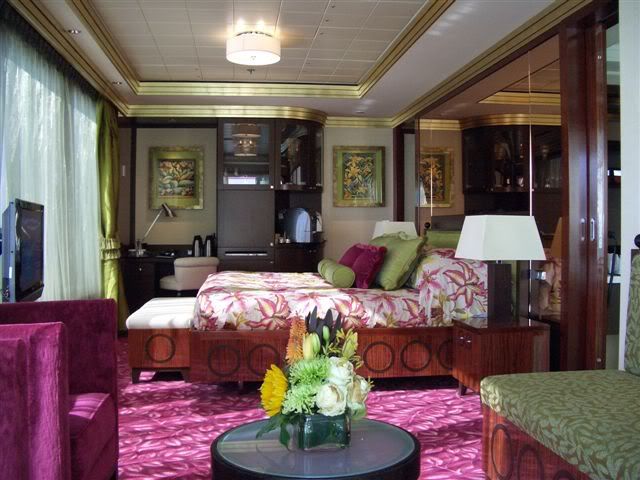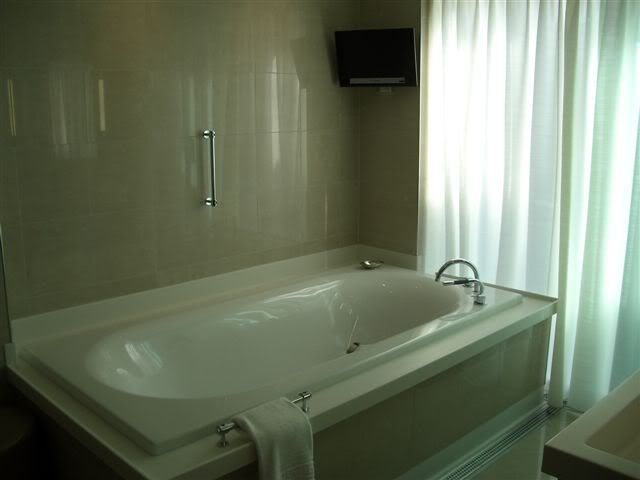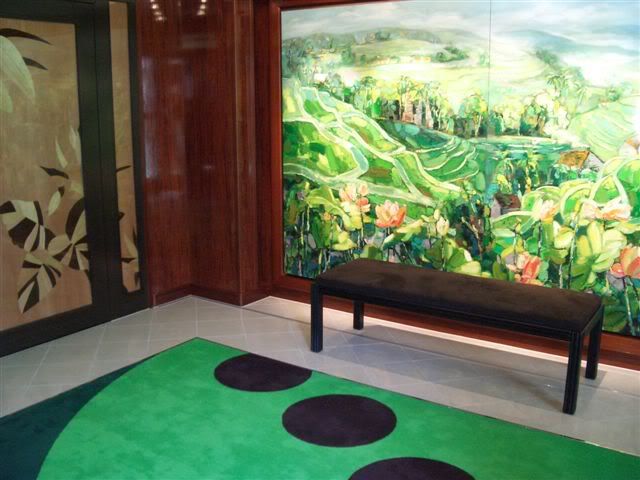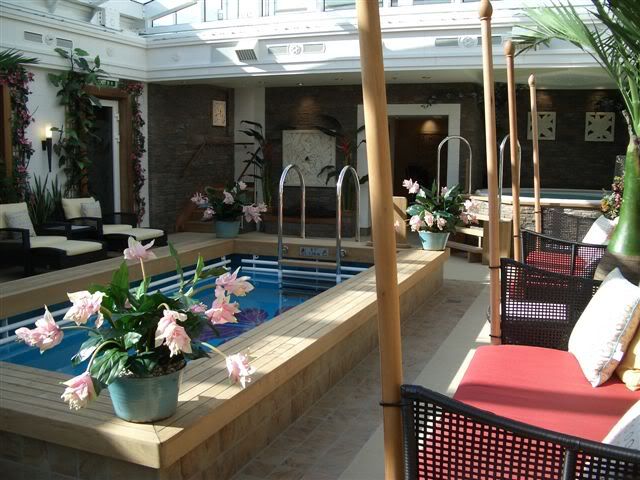 A bath with a view
So after dropping our bags in our cabins which had private balconies we explored the ship .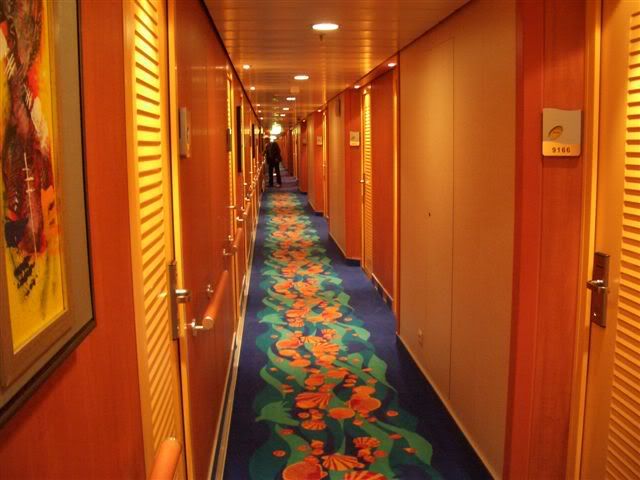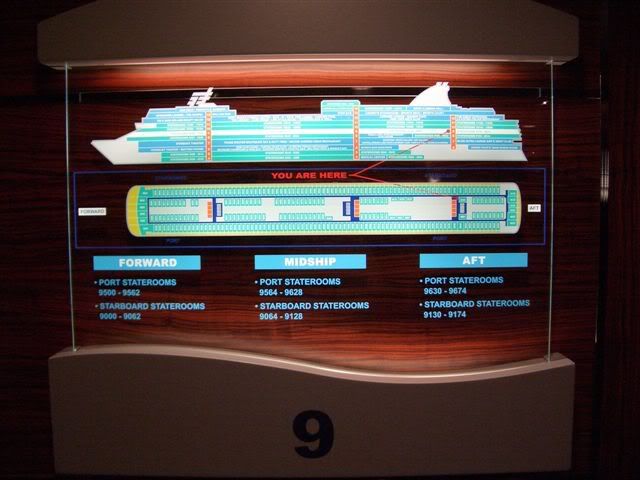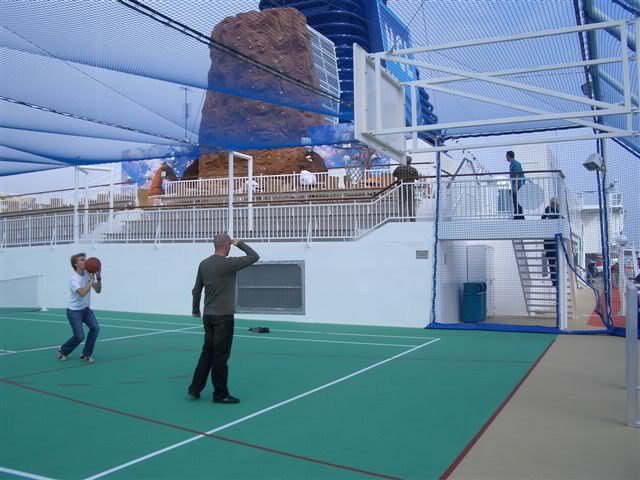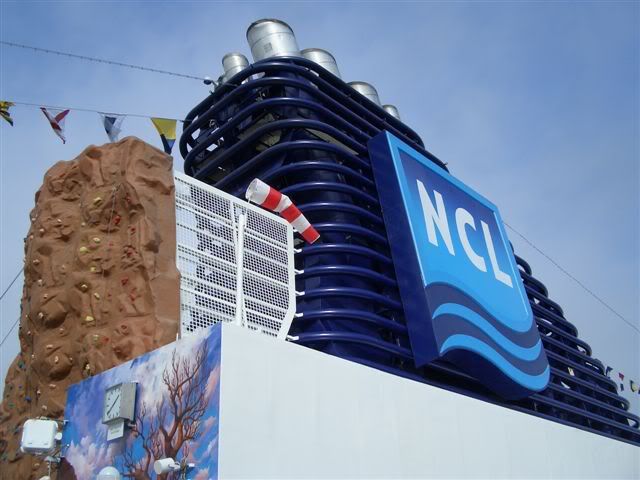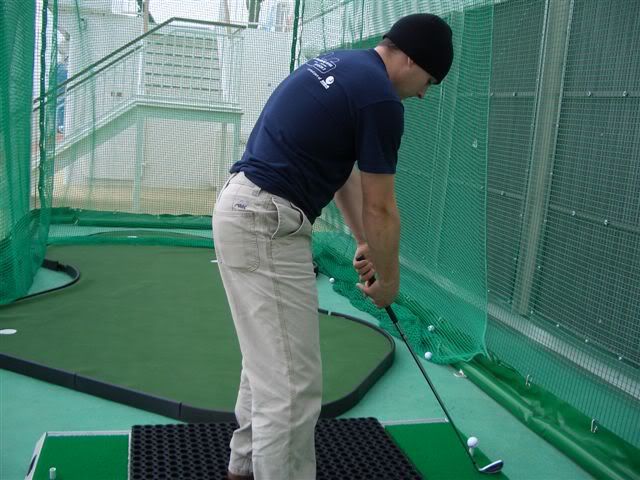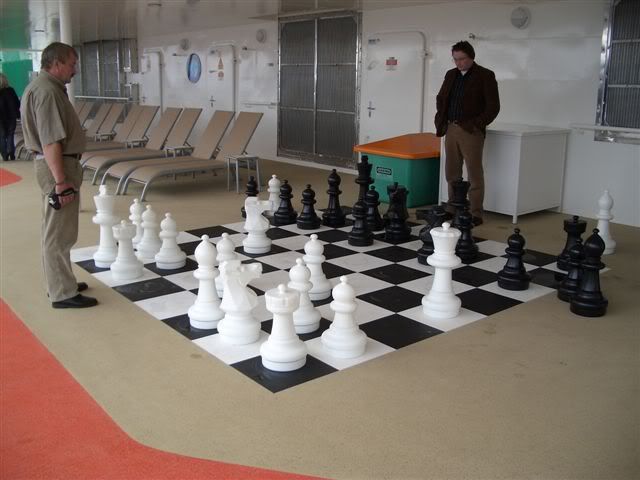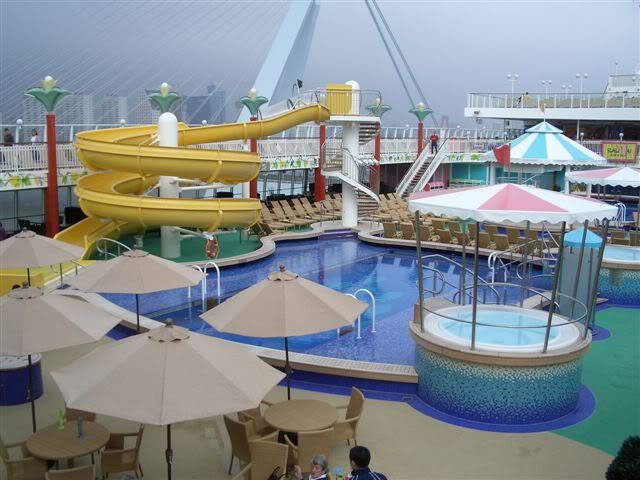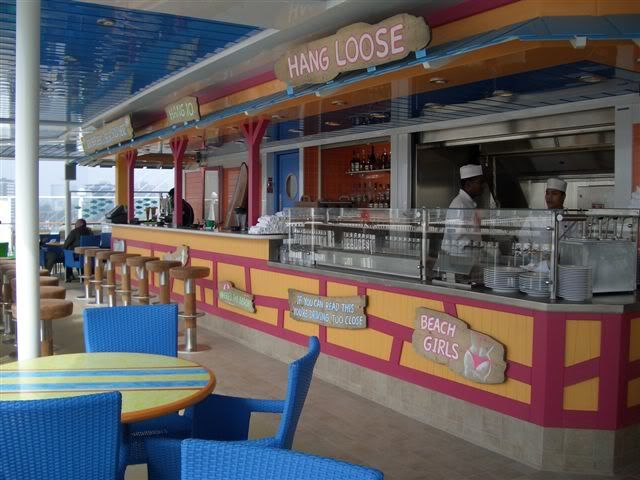 View of Rotterdam from the ship . Not a great day weather wise but who cares when your on this amazing ship!!!
Chapel!!!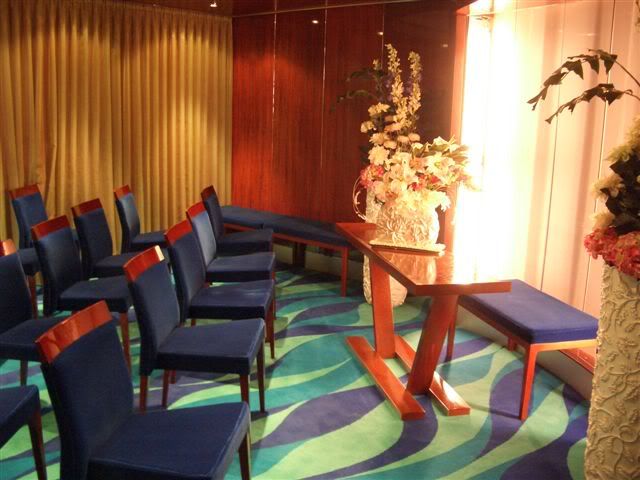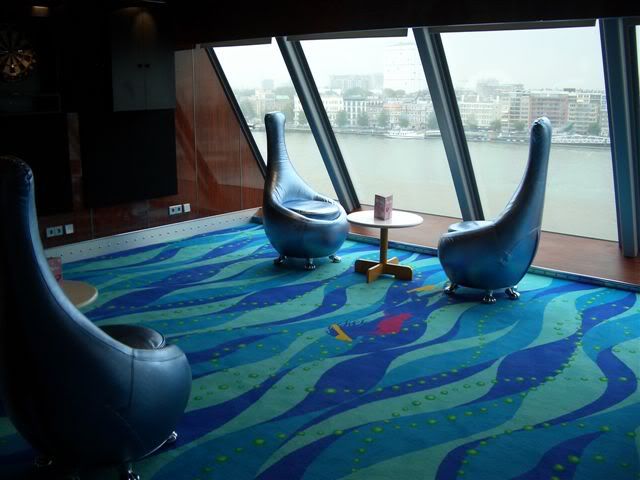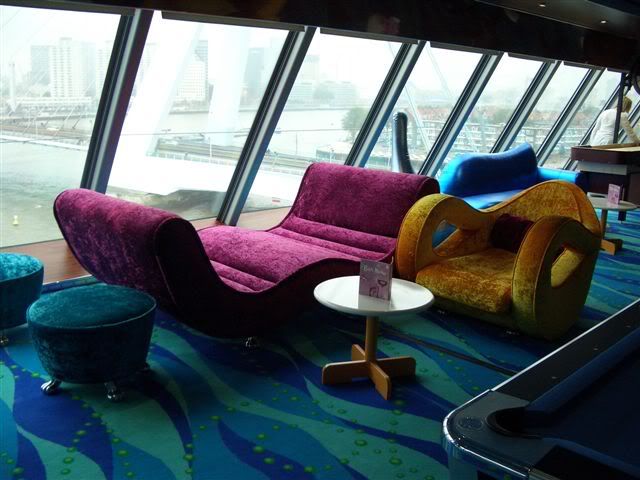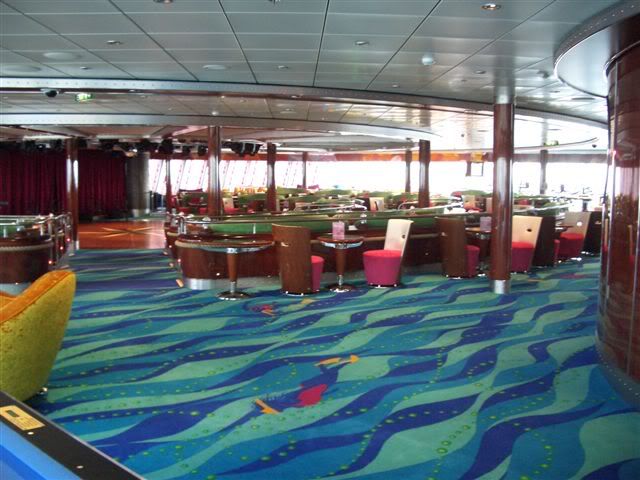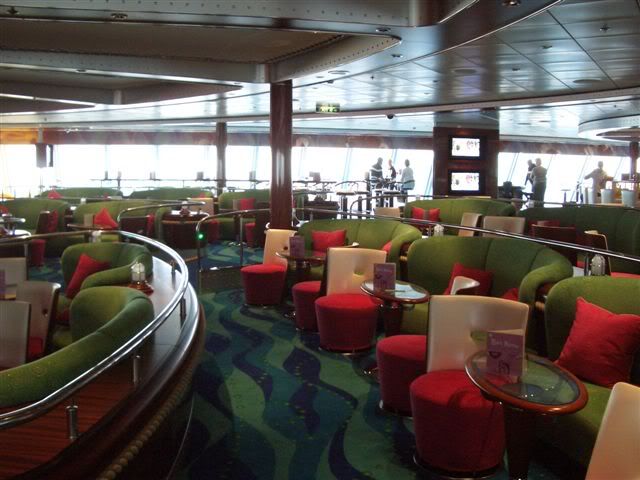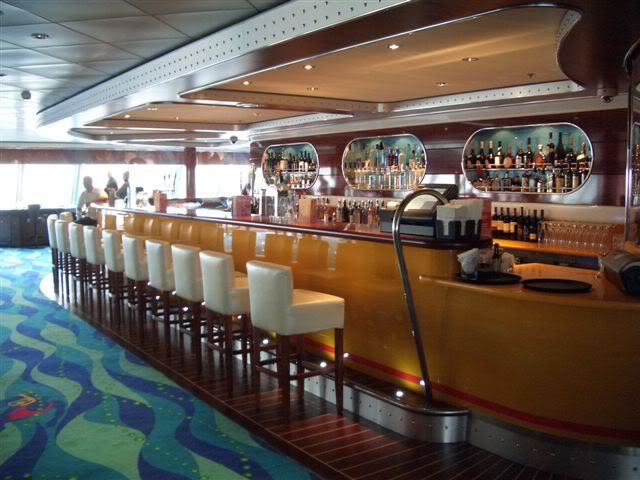 Cagneys Steak house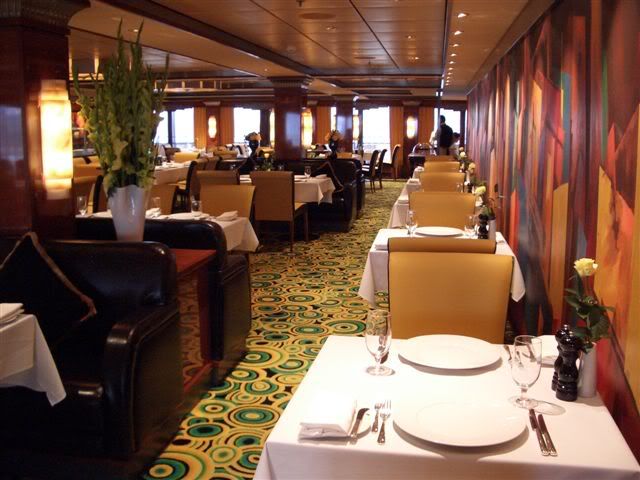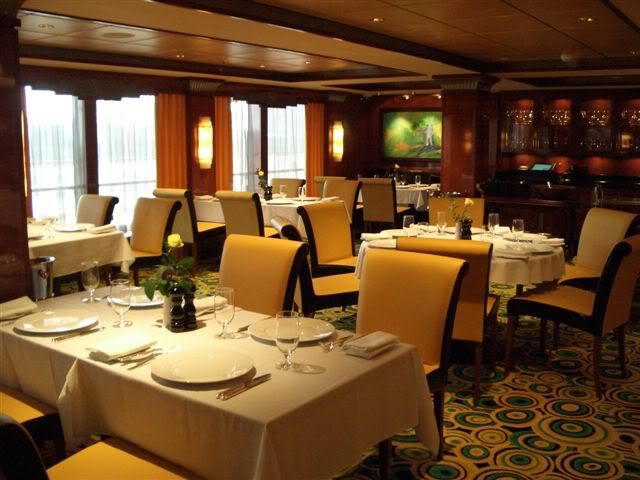 Bar/lounge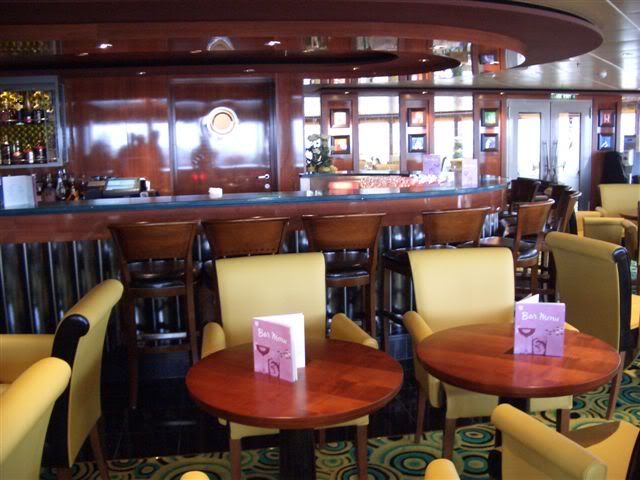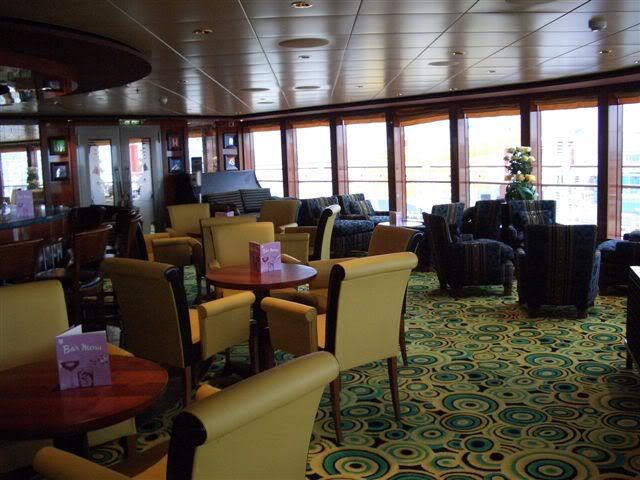 Cafe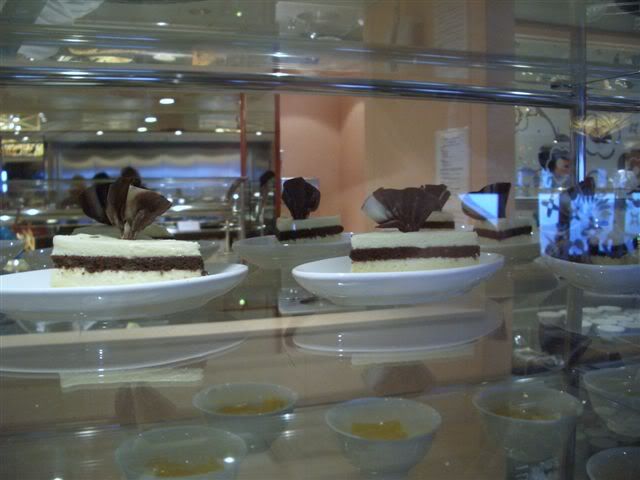 Kids clubs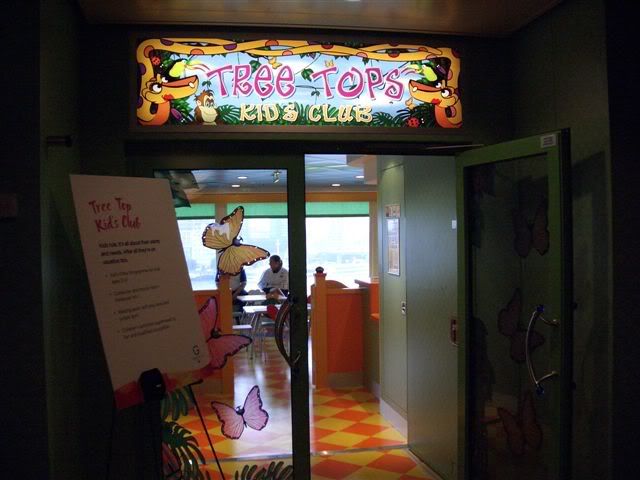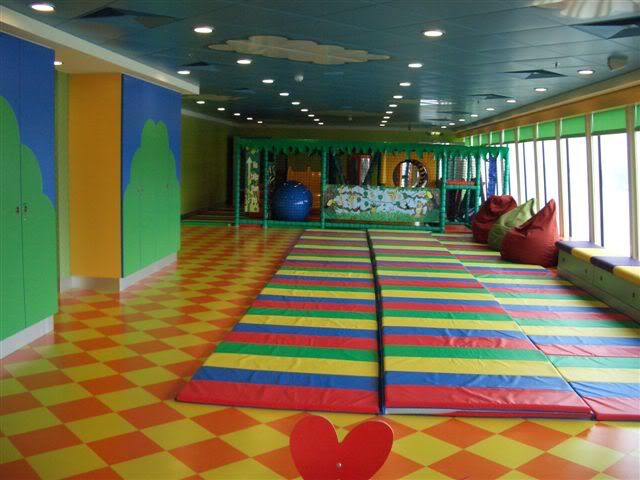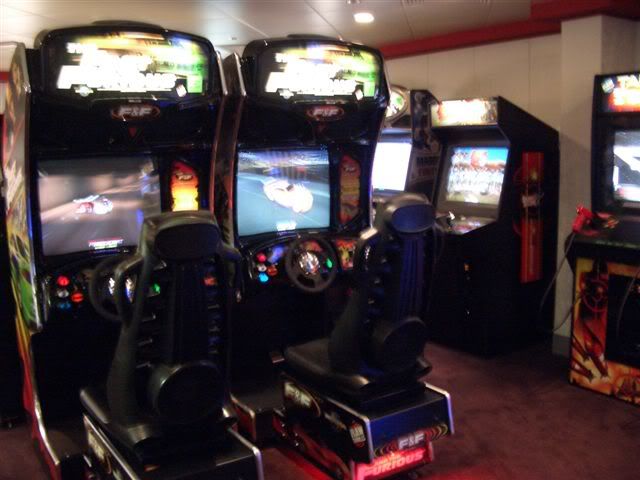 Another restaurant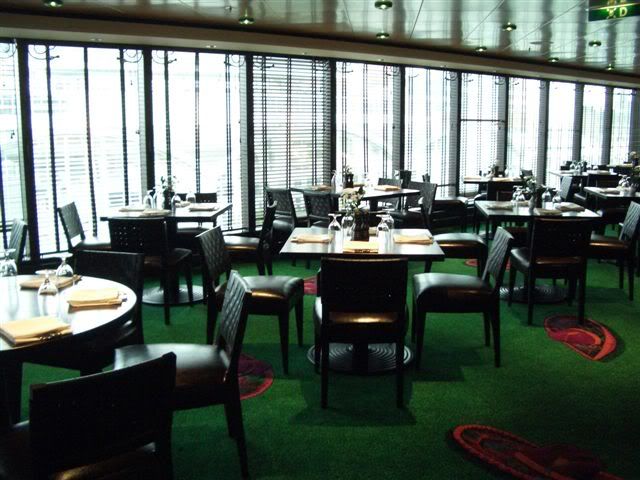 The Atrium with larger than live Wii screen !!!
The main pool area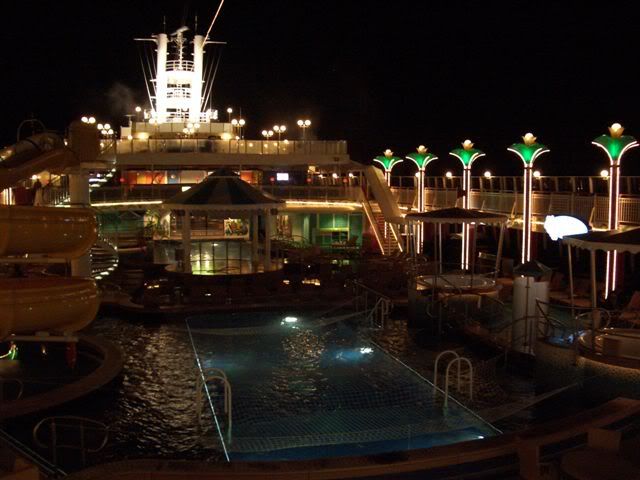 Now thats what I call breakfast!!!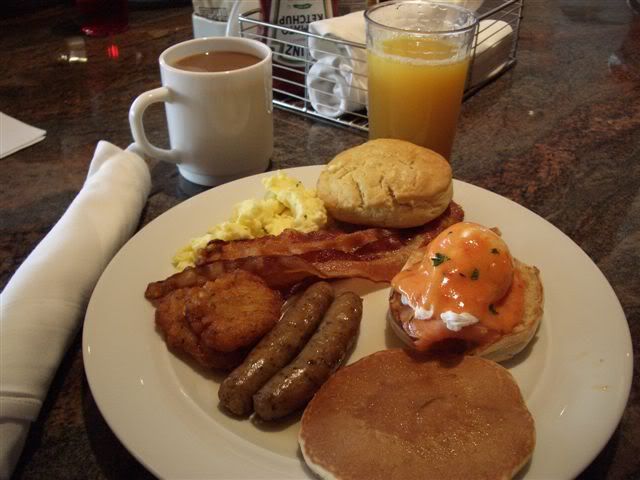 Library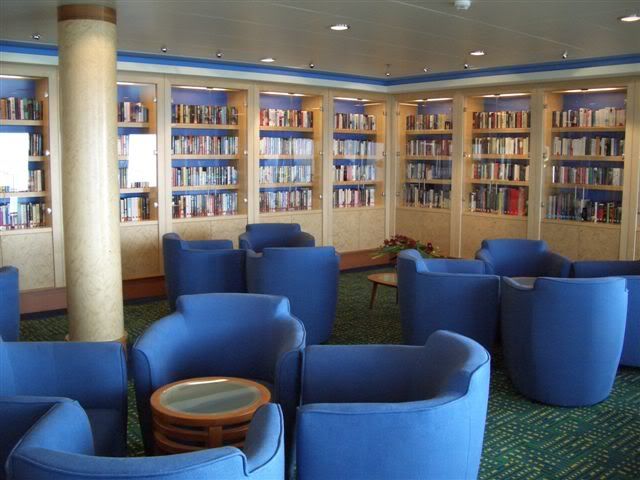 Fitness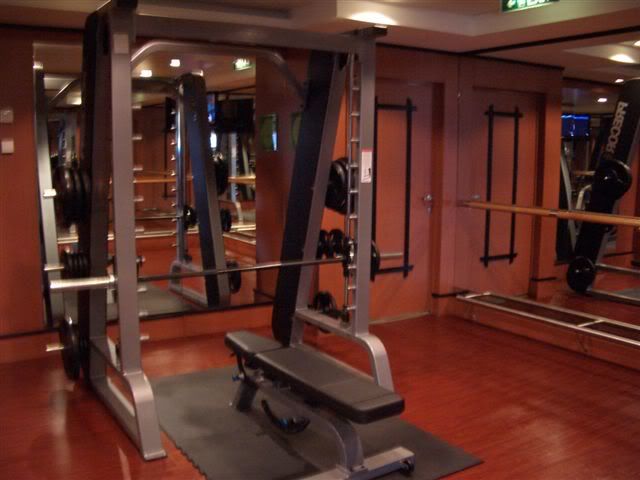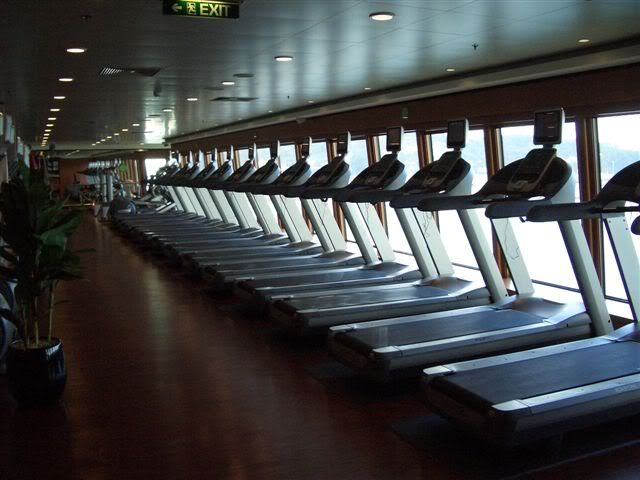 Spa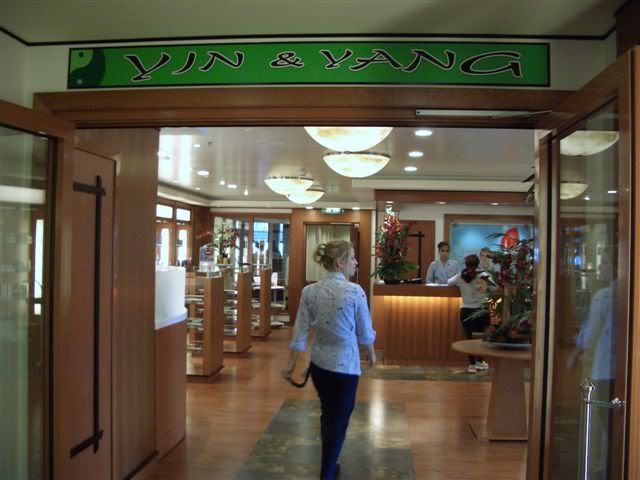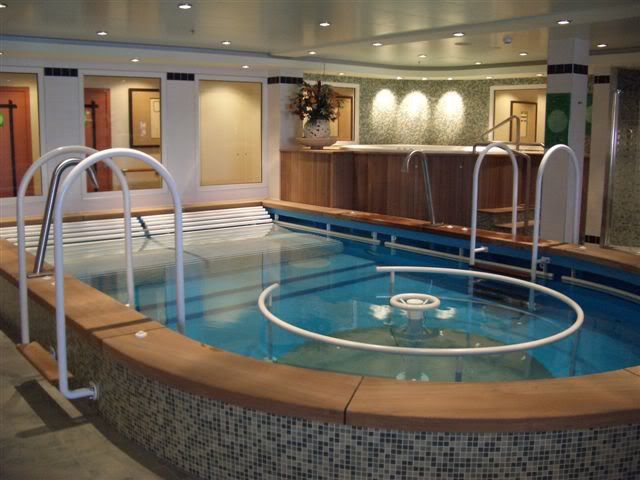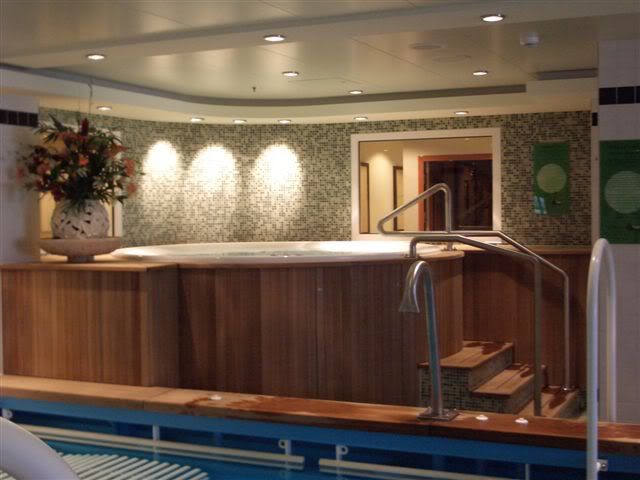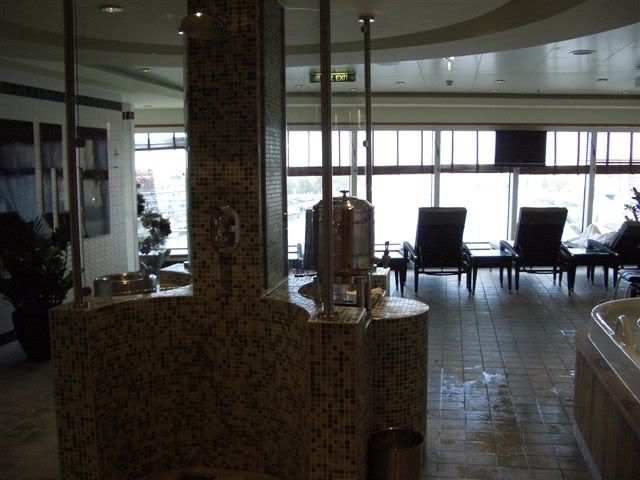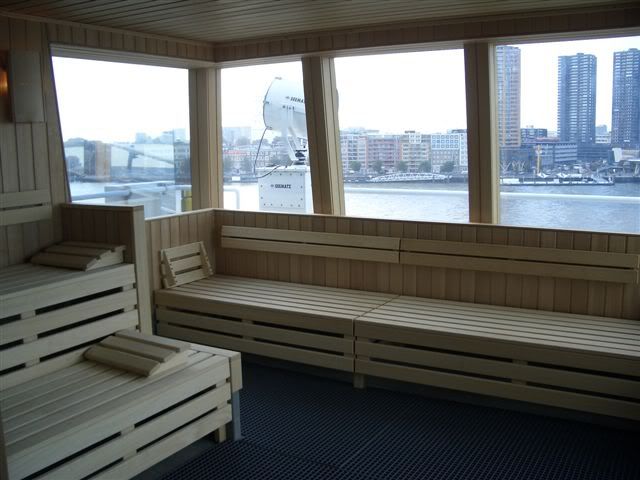 Showtime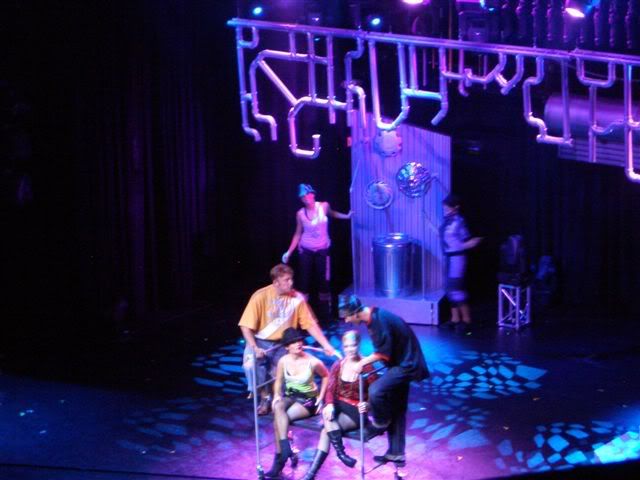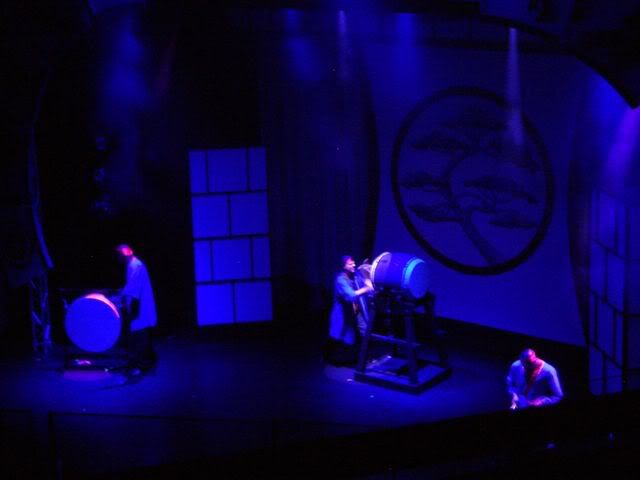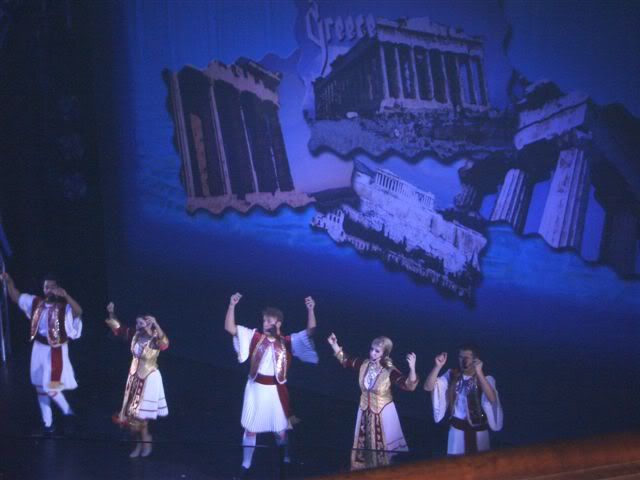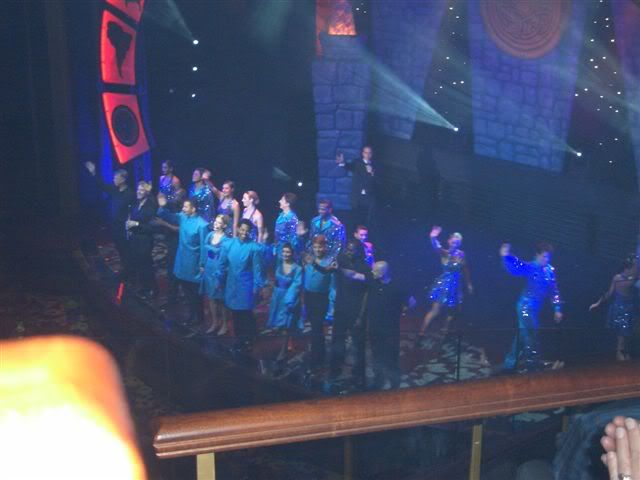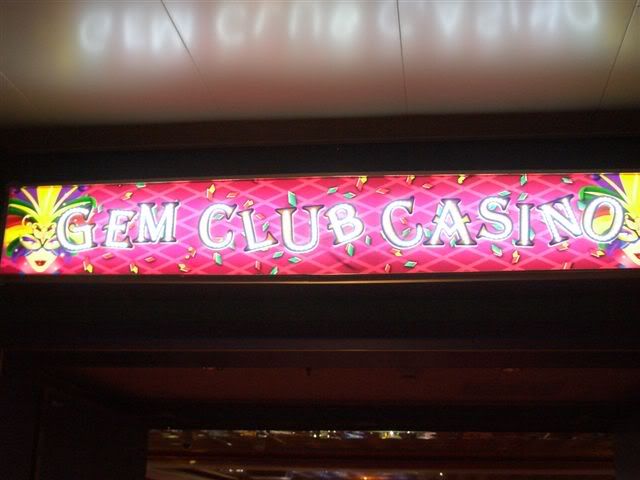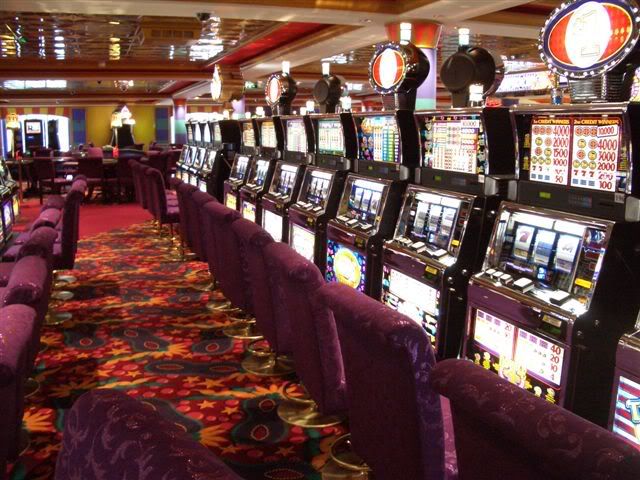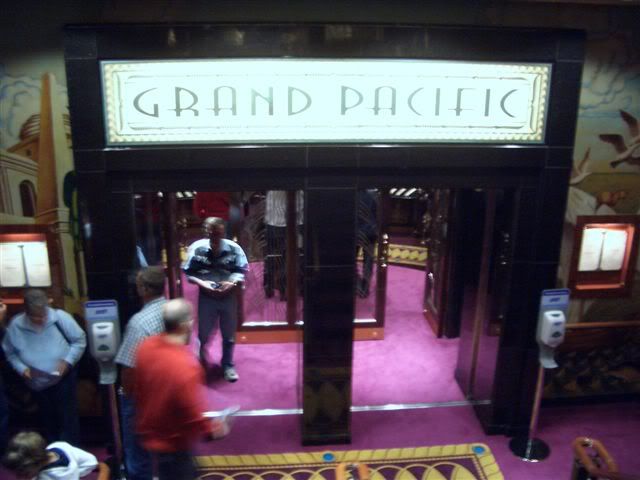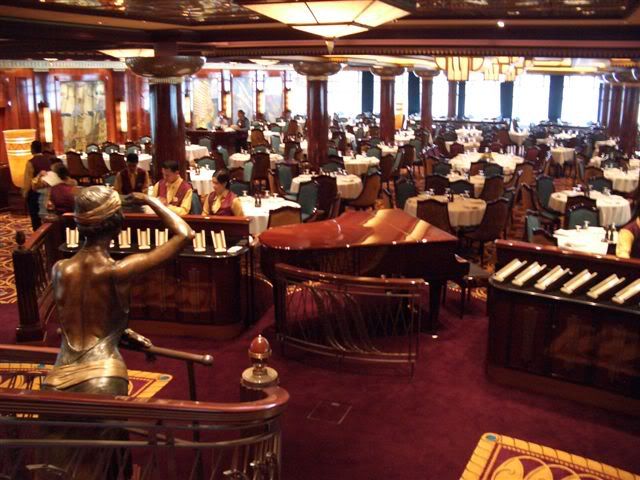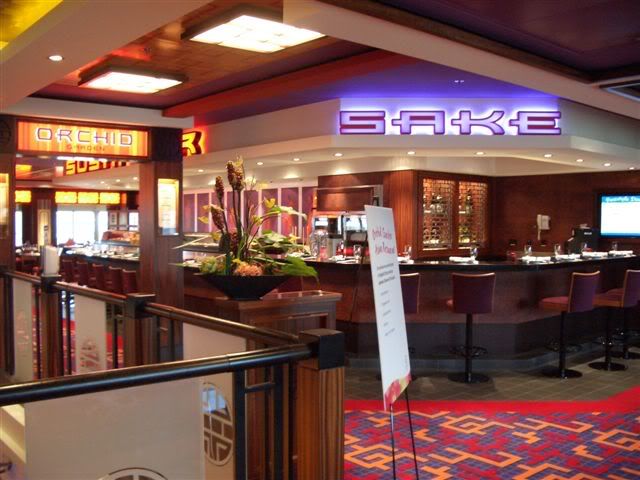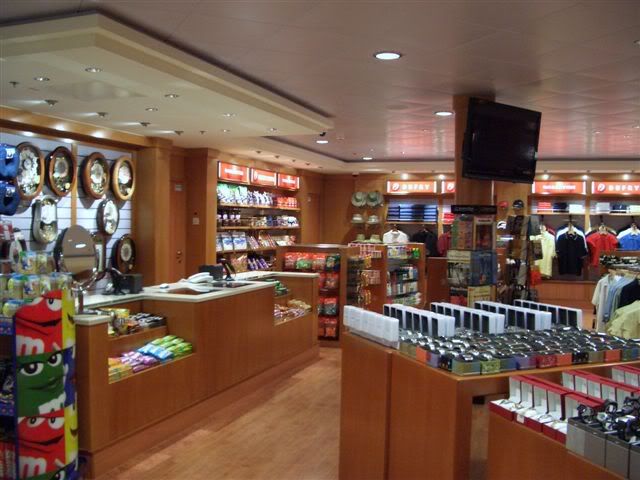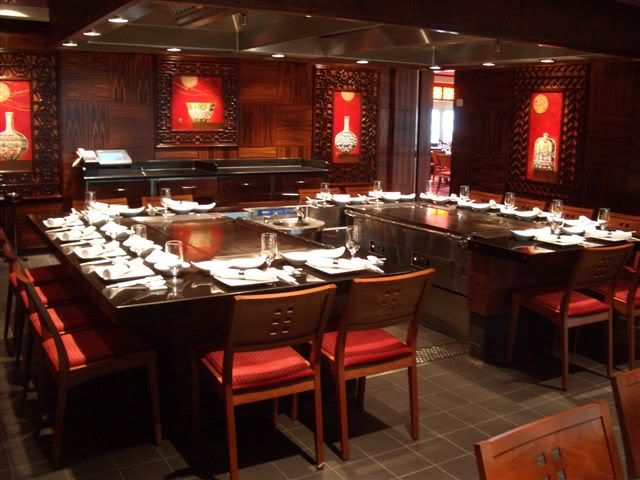 Bowling alley and night club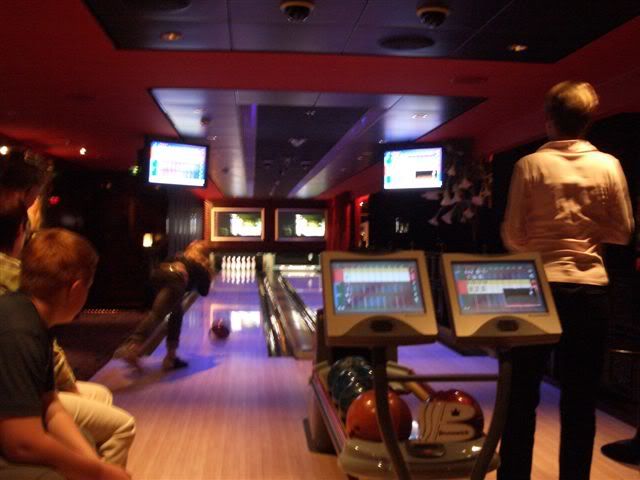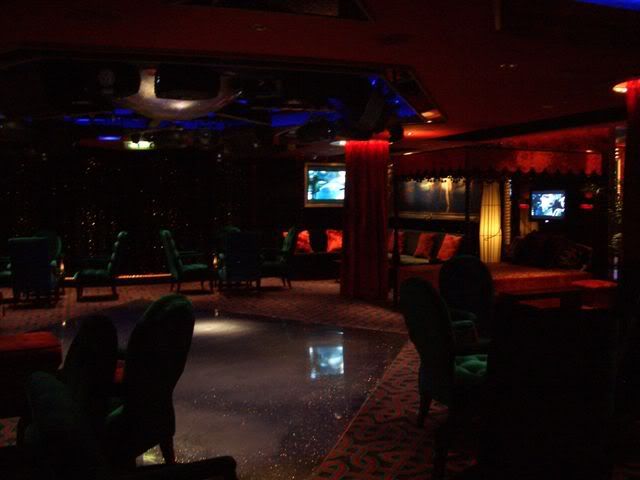 The white cliffs of Dover!!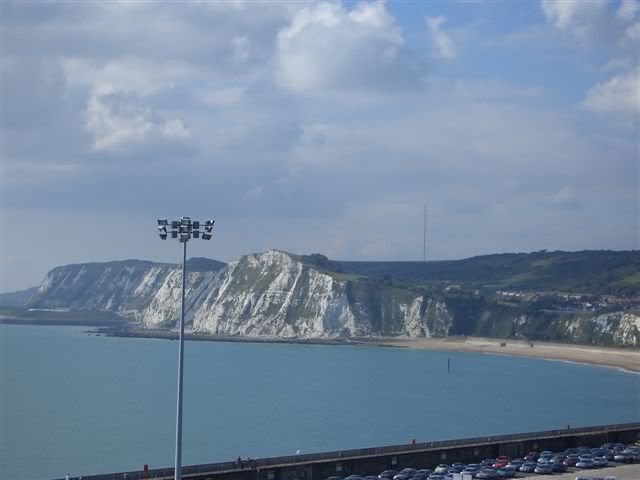 Security ......makes sure we are safe.
The bridge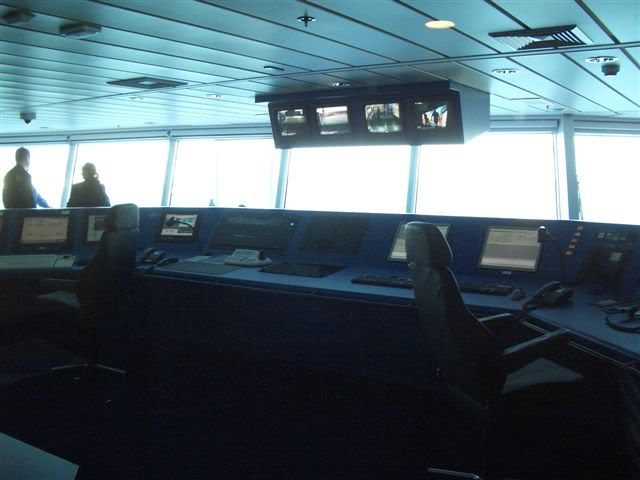 More food !!!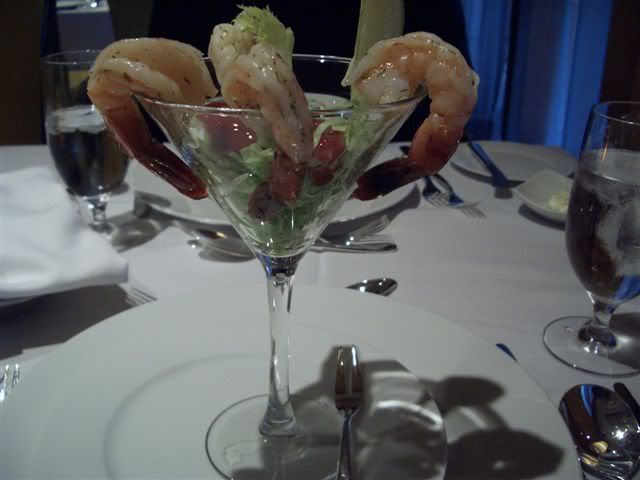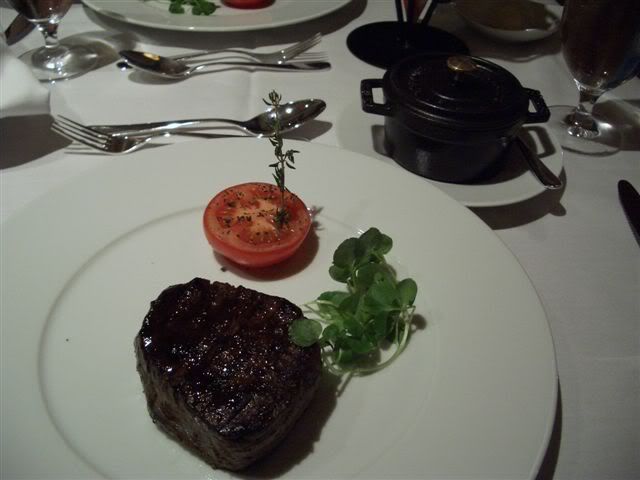 On top deck for the in augual fireworks display
The grand finale was a evening with Ruby Wax!!! She is brilliant and I managed to get my photo taken with her.
After 2 nights onboard this amazing ship we took the 0830am transfer coach to LHR. It took just under 2 hours and when we arrived we went to T1 to check me in with BMI and then to T3 to check Flyboy_se in on SK . I have to say getting to T3 from T1 was hell and the whole place is a building site. The place was jammed packed and an experience I never want to go through again. To top it off the girl at the check in counter for SK was a total cow and when asked if she had any Priority tags for Flyboy_se's case she replied '' we have run out ages ago . If its so important I will go all the way over to Air Canada and borrow one''. He had a J class ticket and was entitled to have priority tags. She was such a nasty person that I told her to go to AC and get one which she looked at me then did go to get one !!!
Anyway our flights were not until 1750 and 1800 so I said to Flyboy_se that I would take him to my old home area near to Heathrow. We took the Tube to Hounslow and went shopping.
Going down Da Treaty Innit !!! LOL....If your from West London you will get the joke ....
Arrr great to be back for some Indian treats
After a few hours we took the train back to Hatton Cross to do a bit of spotting . Sadly the planes were not landing over Hatton Cross but we enjoyed watching the take off's anyway.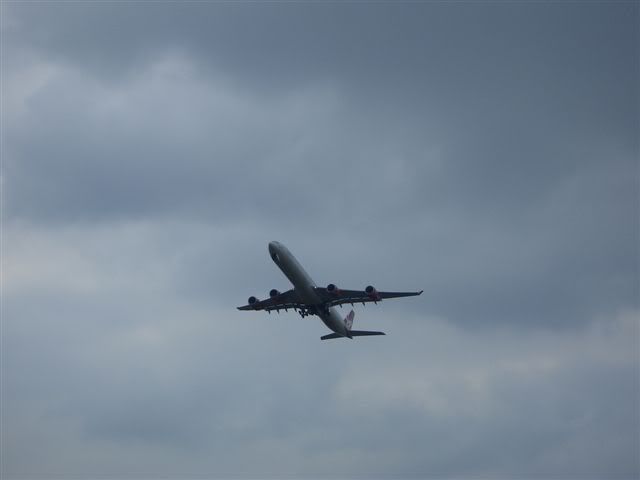 SU to SVO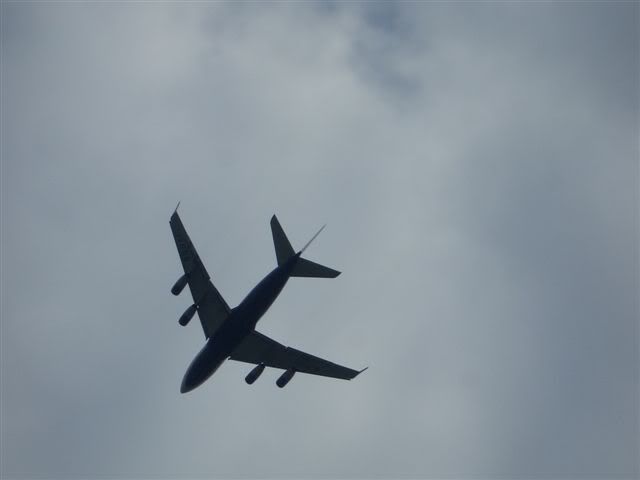 After a while we went back on the tube to T3 and Flyboy_se went through security. I then proceeded to T1
Building at T3
T1 BMI Long haul check in
View from the BMI Gold card Lounge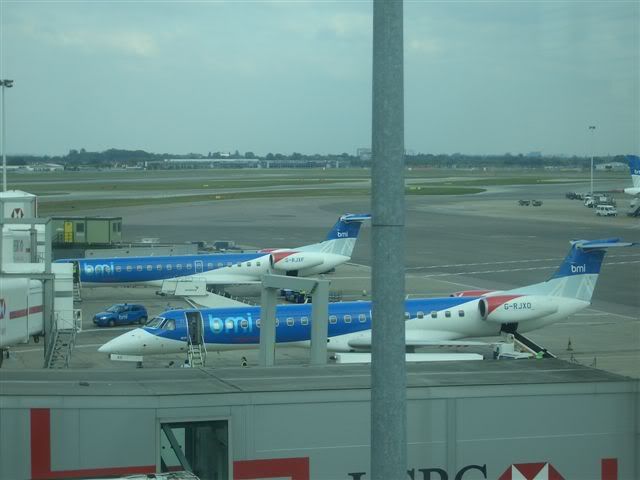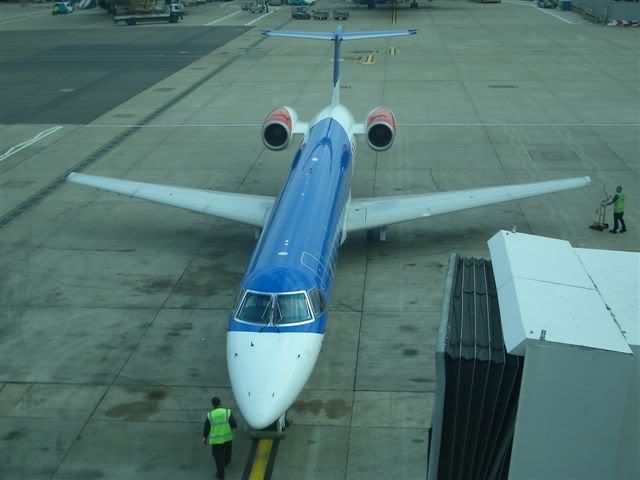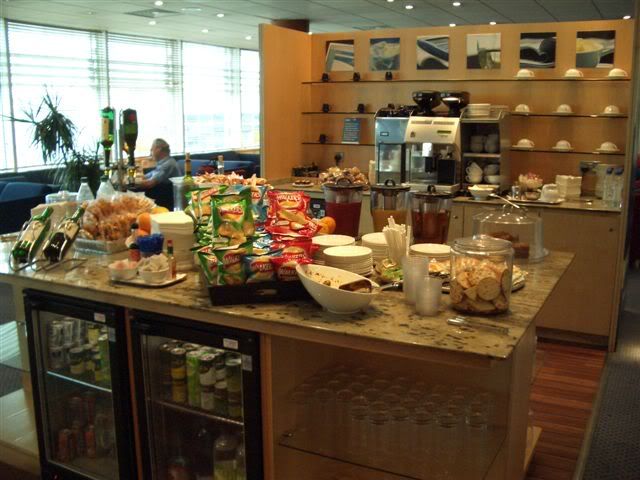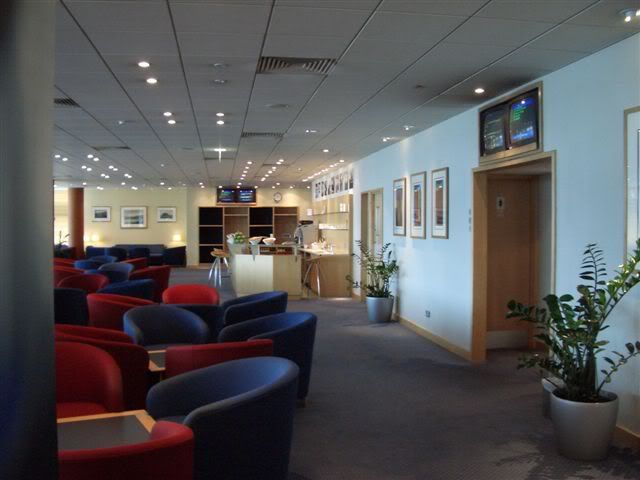 DATE: 6TH OCTOBER 2007
FLIGHT: BD 131
ROUTE: LHR-DUB
A/C : A320
TIME: 1750
SEAT : 2A
CLASS : BUSINESS
After a while in the lounge , time to board.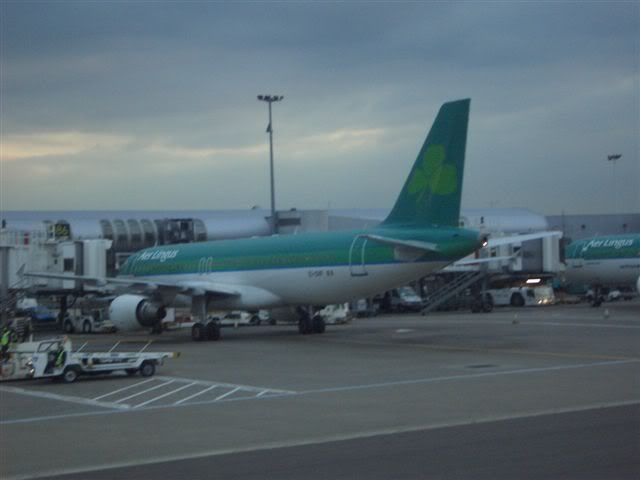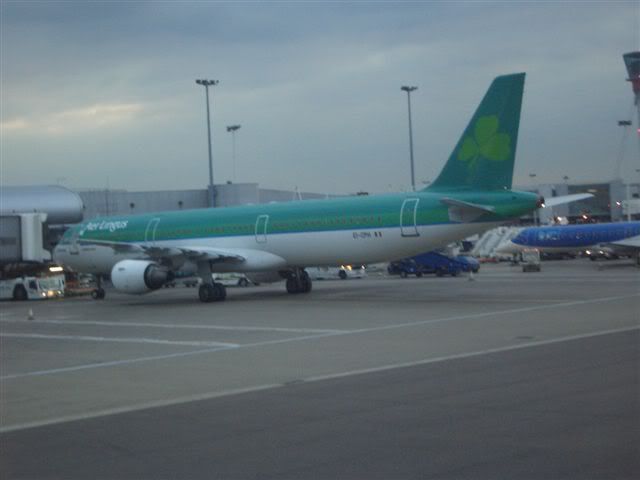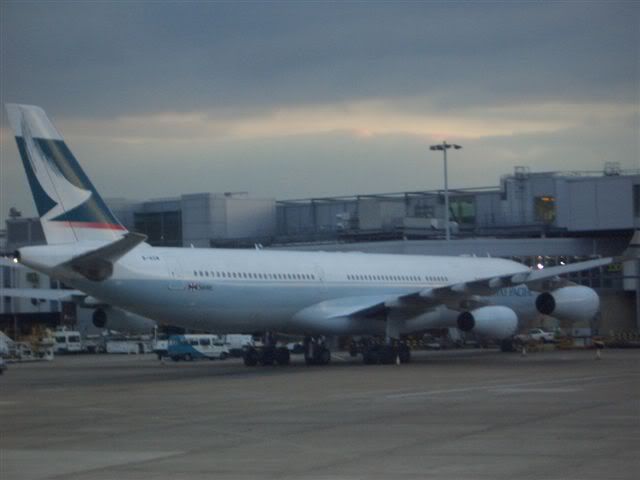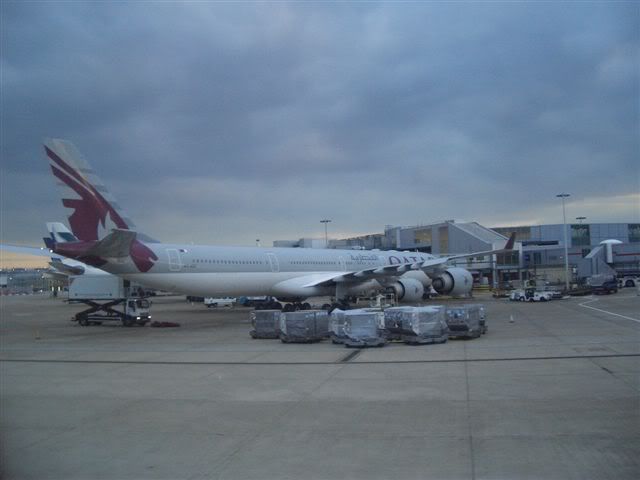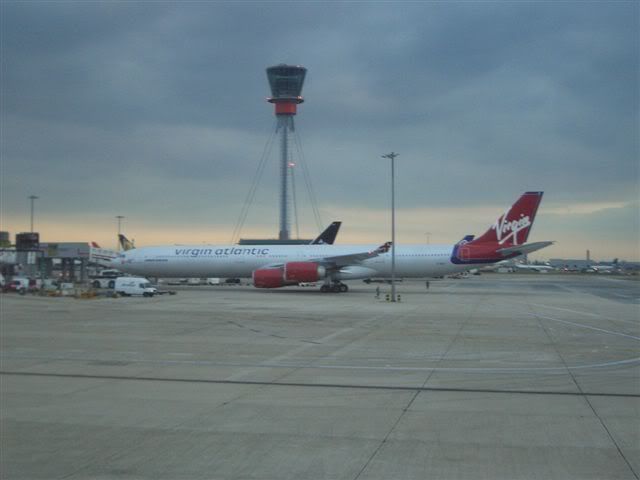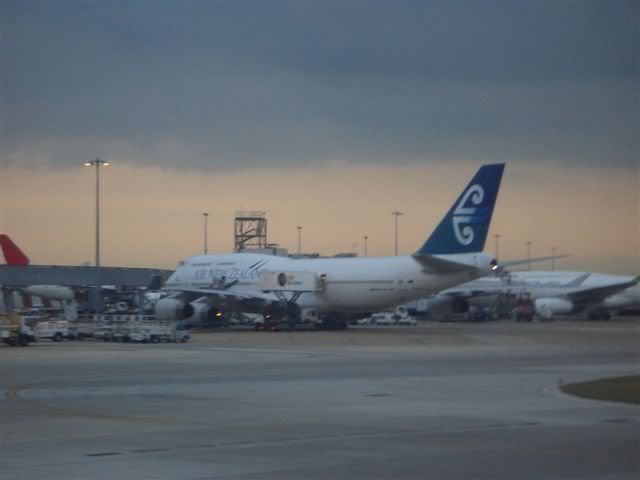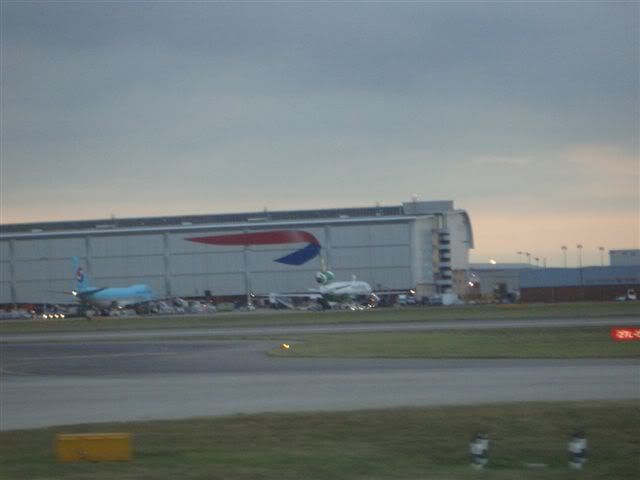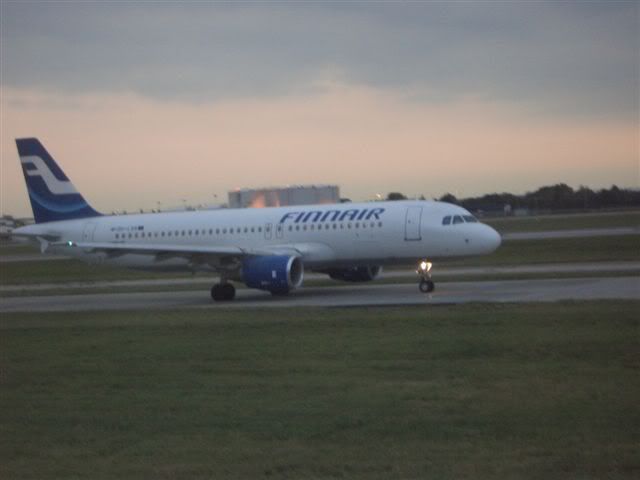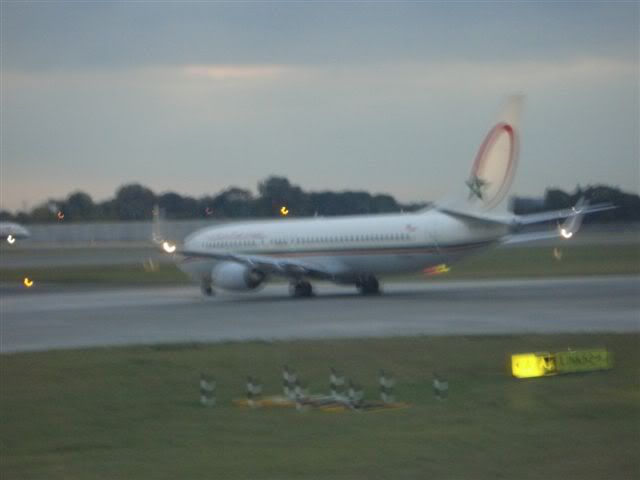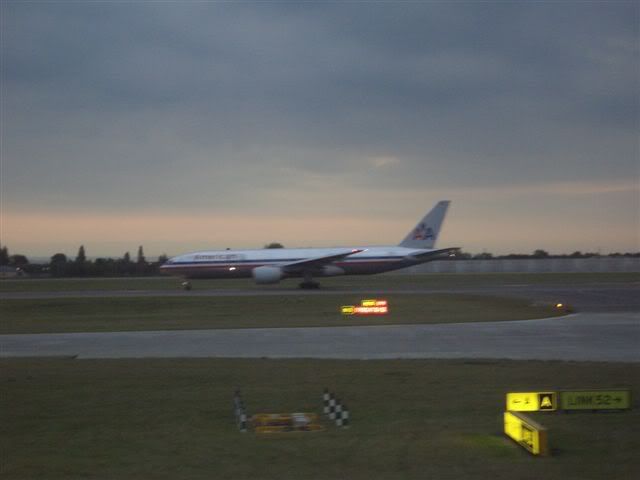 Terminal 5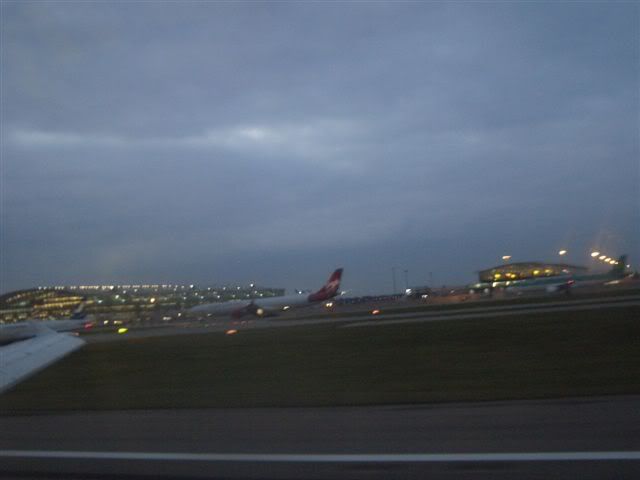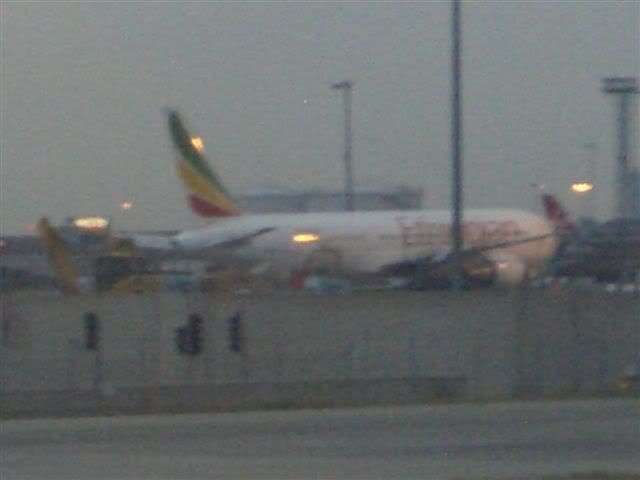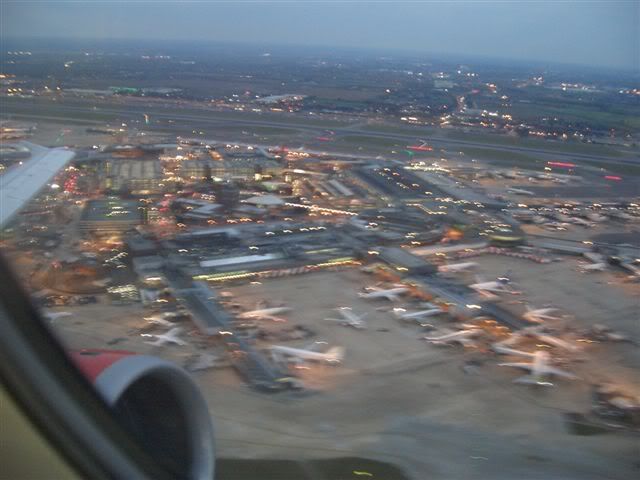 After take off dinner was served.. Choice of Curry or Steak and Ale caserole. I went for the latter which was really tasty.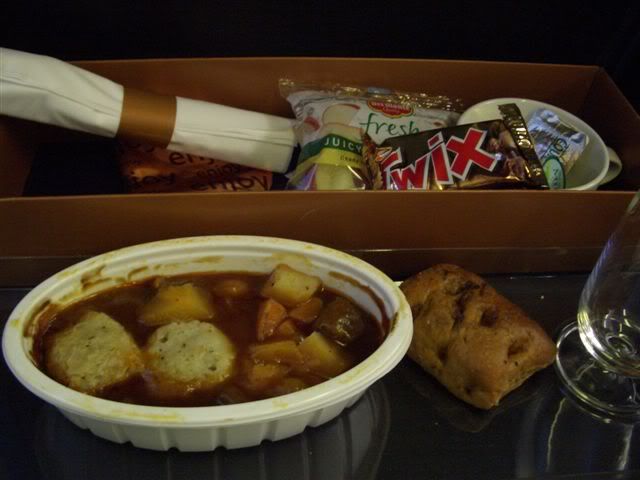 After a pleasant flight and good service by friendly crew we landed into DUB.
Etihad getting ready for flight back to AUH.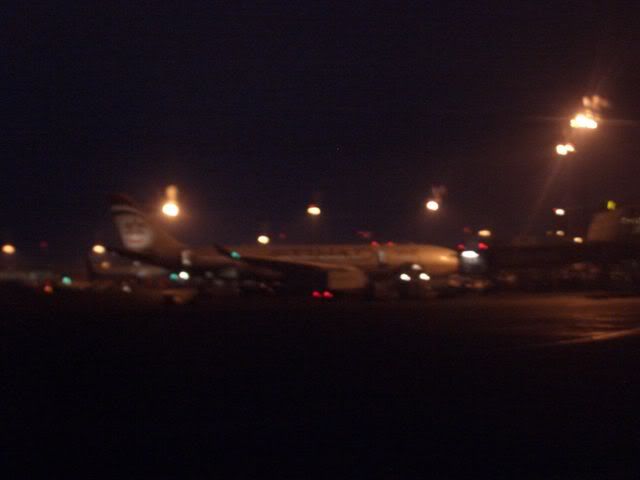 A suprise sight !!! Air Greenland....anyone know where it was going to???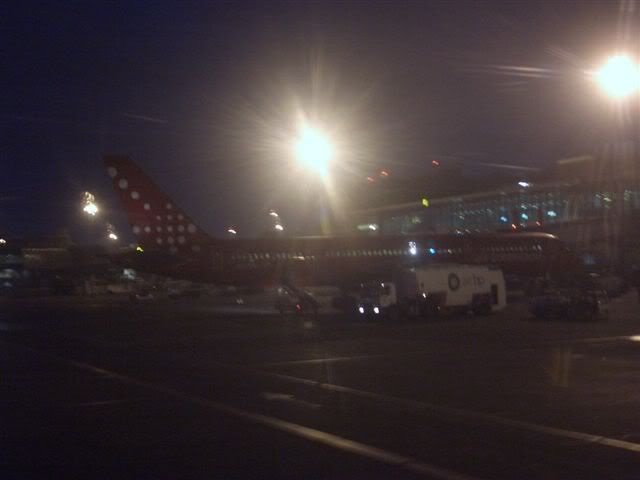 Home sweet home .......... So thats it guys , thanks for reading , I know it was rather long but its difficult to express everything on such a trip. I had a fab few days and I cant wait until my next cruise vacation!!
Comments appreciated !! If you liked it let me know !!! Any questions just ask .....
Thanks again
OA260