This is Part II of a two part report. Part I covers the trip from Singapore to Vietnam and back on TR and SQ and can be found if you click on the following link:
To Vietnam On A Tiger & The Singapore Girl (Pics)
(by
Coal
Oct 9 2007 in Trip Reports)
Part II covers the flights me and my family took in Vietnam to go from Ho Chi Minh City (HCMC, formerly known as Saigon) in the South to Hue, which is in central Vietnam, and then to Hanoi, in the northern part of the country.
But first, some pics of HCMC: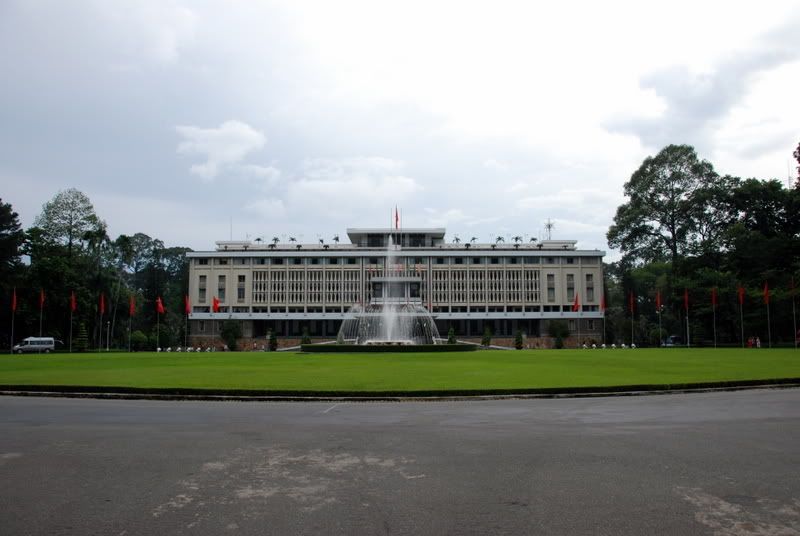 Reunification palace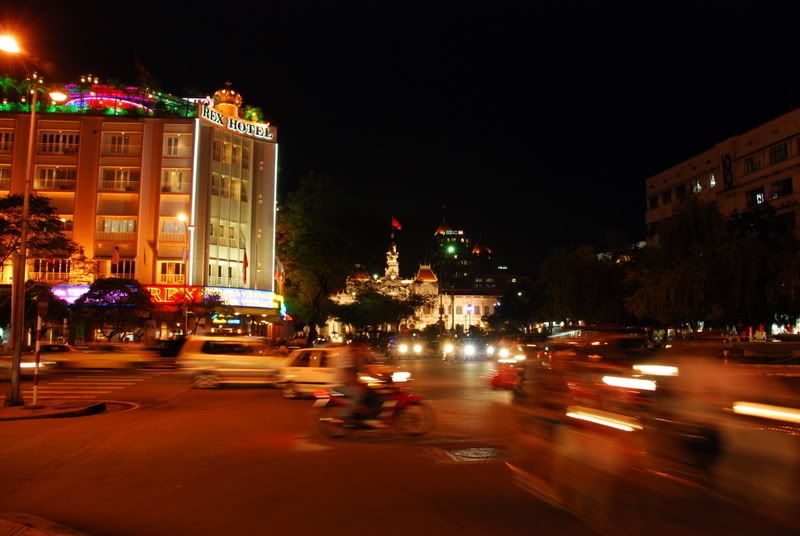 Looking towards the People's Committee
After just over half a day in HCMC, we woke up bright and early to catch our 7AM flight to Hue, in central Vietnam. It was still dark when we reached the domestic terminal, but the city's hustle and bustle was just about to start.
Airline:
Vietnam Airlines
Flight:
VN 244
Sector:
SGN-HUI
Dep:
7:00AM
Arr:
8:20AM
After paying the taxi fare, we headed straight to the VN check in counters. The domestic terminal is much older than the brand new international terminal, and here and there there are vestiges of what an airport should look like in a country under communist (oops, socialist) rule.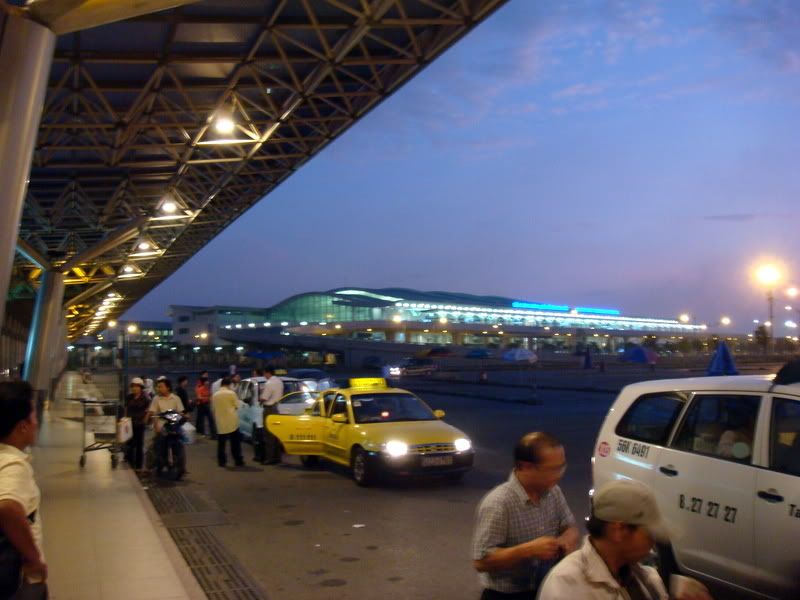 SGN Domestic terminal departure area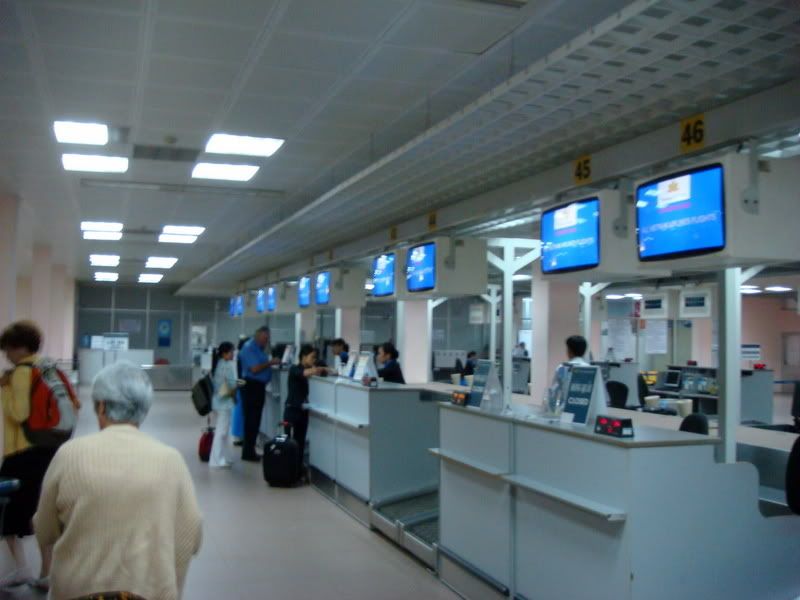 VN Check in desks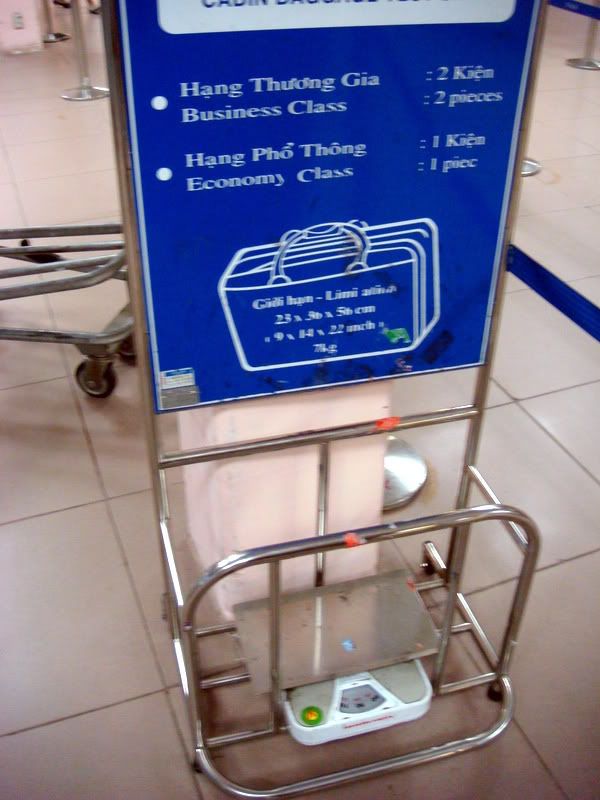 Old school scale to weigh carry on luggage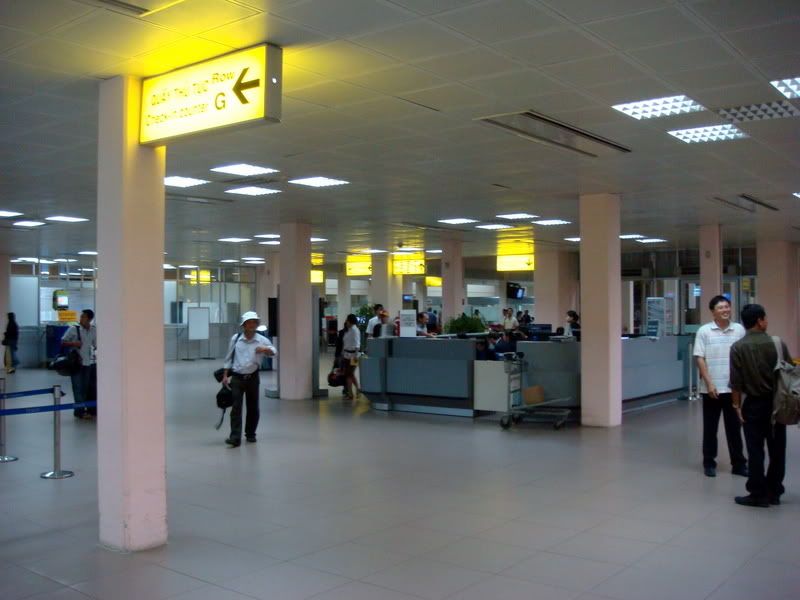 SGN Domestic check in area
After checking in we went directly past security and towards the gate, as there were no shops or anything really entertaining in the check in area. Security was a breeze and we even managed to sneak a few bottles with liquids in excess of 100ml.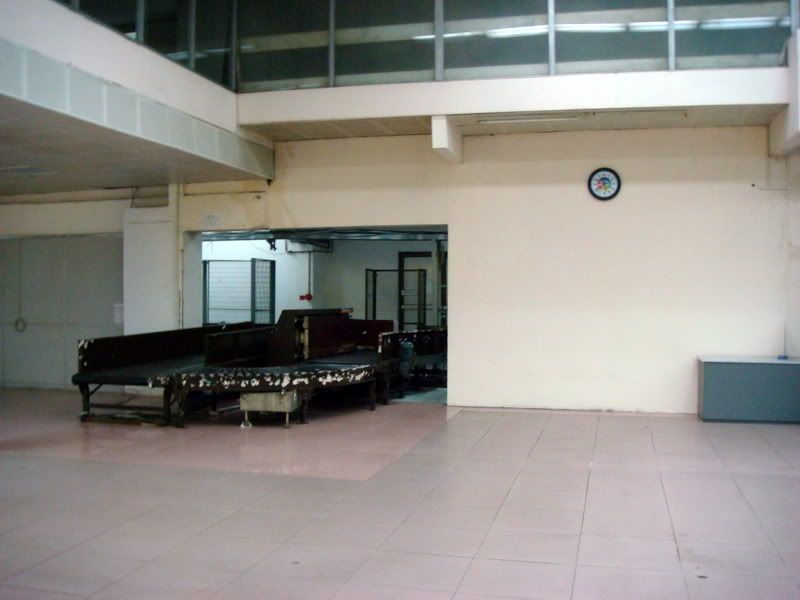 Very old luggage carousel past security
The airport had quite a weird feel to it. Some things felt really out of place, such as the baggage carousel in the pic above. All over the airport there were these vast empty spaces that went unused.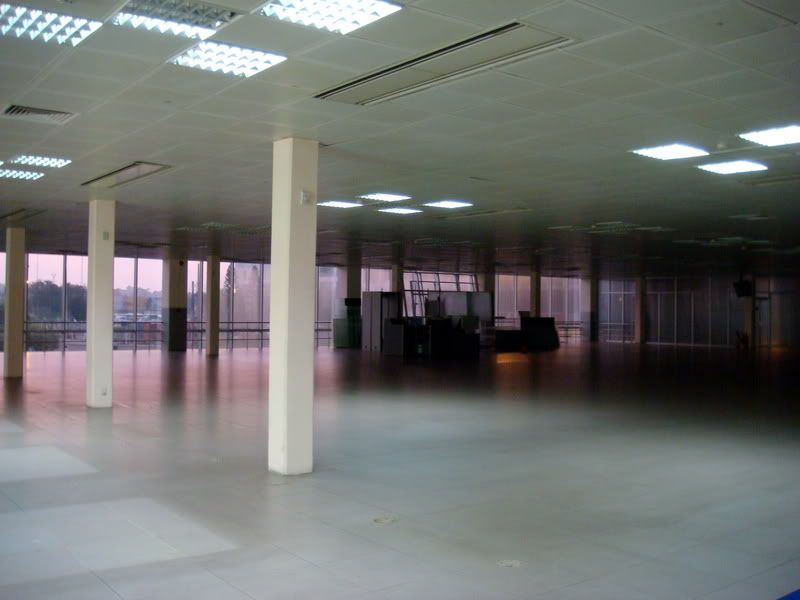 Empty, unused area of the airport
Since we had over an hour before our flight departed, we decided to get some breakfast. I had some
Pho
with beef, and my family had a more orthodox breaky.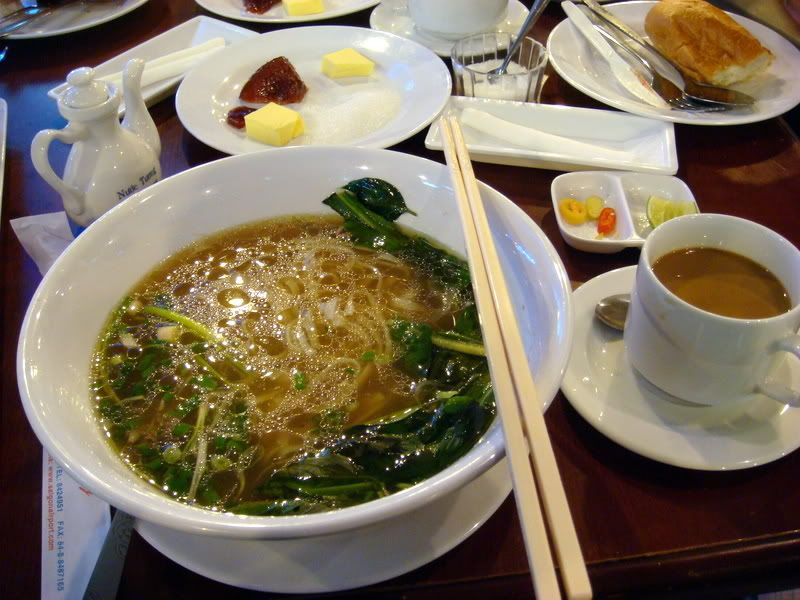 Pho
with beef for breakfast
At the gate area there were about 3 flights departing at the same time. One for a beach resort city in the southern tip of the country, one to Da Nang, and our flight to Hue. I noticed that the flights were not called, but rather boarding for each flight started when the first passenger decided to go to the gate and show his/her boarding card.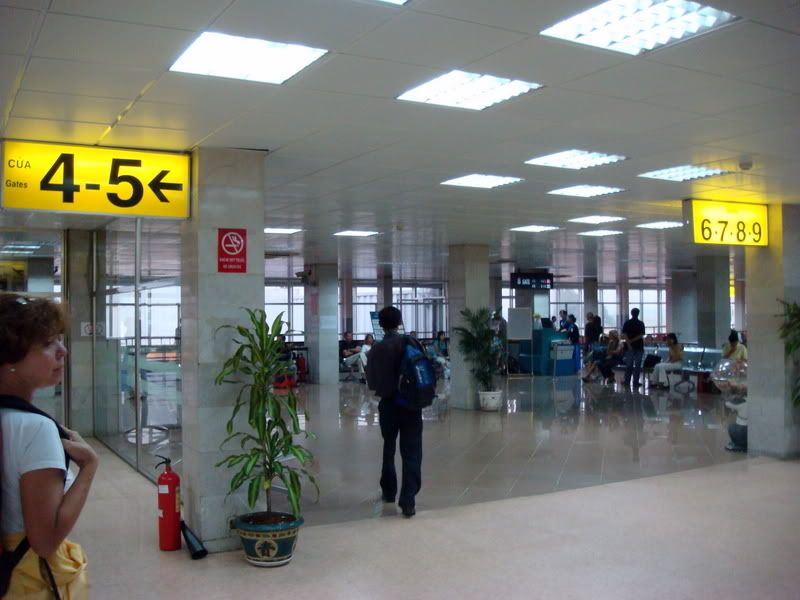 SGN Gate area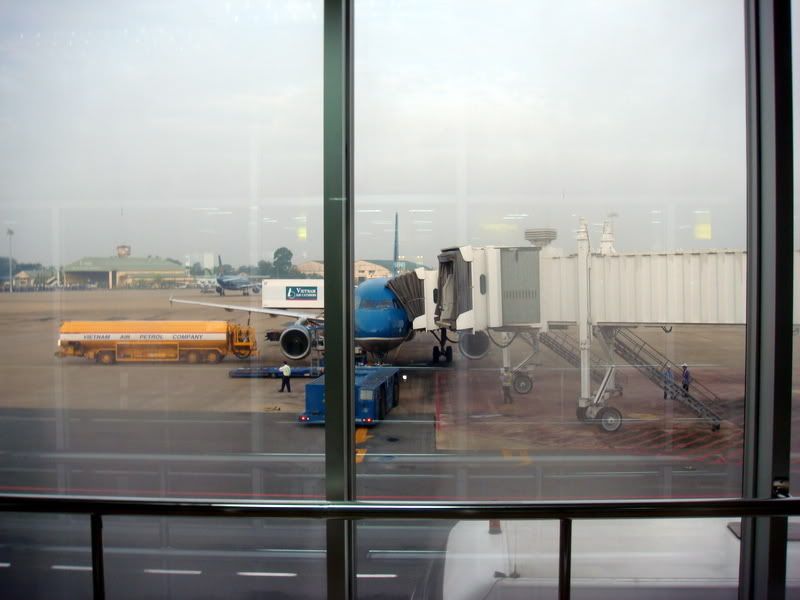 Our A320 to HUI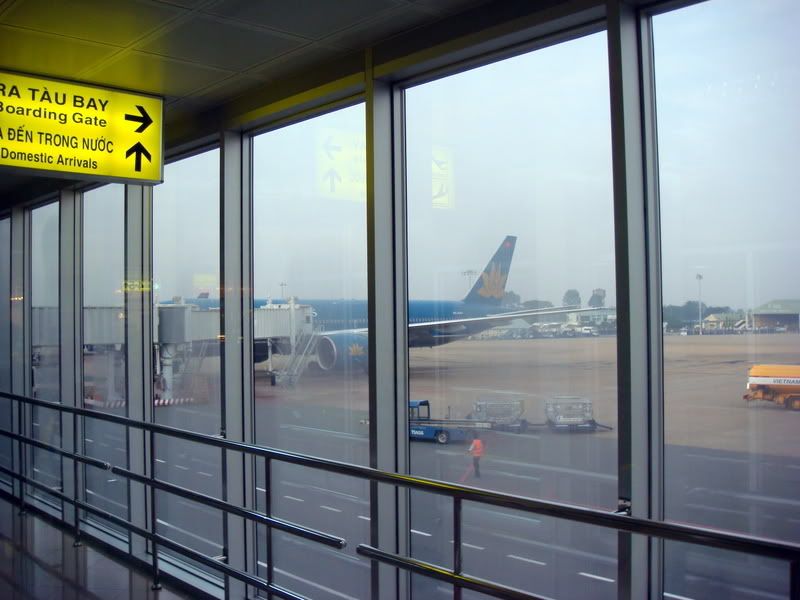 A VN 772ER preparing for another long-haul flight
When we boarded we were greeted by four F/A's, all of them female. One of them was one of the most beautiful women I saw in Vietnam. Still, I must admit that I did not find Vietnamese women to be that good looking. I think Singaporeans take the cake on that one!
We were shown to our seats, 12 A, B, and C, just behind the exit row. The legroom was quite generous, and it felt like quite a bit of space after the flight with Tiger Airways. I sat down on 12A in order to be able to get some pics for the report.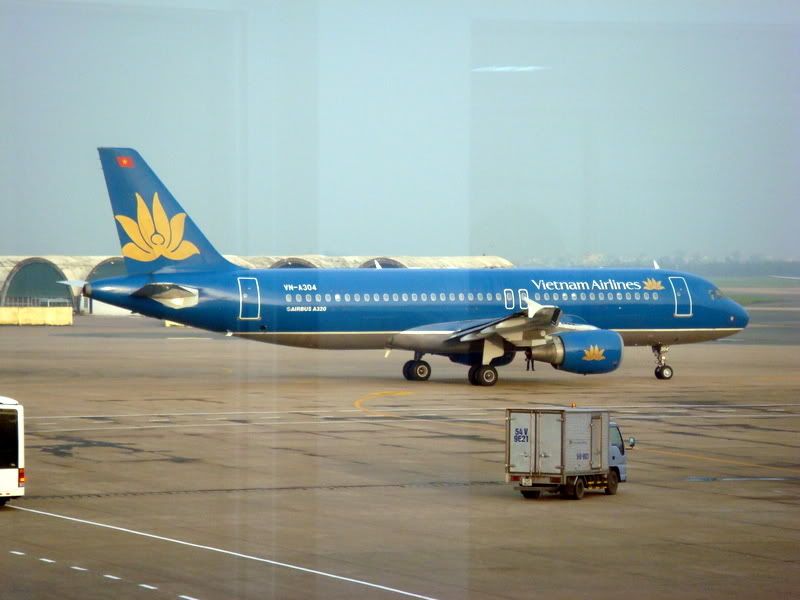 VN A320 to Da Nang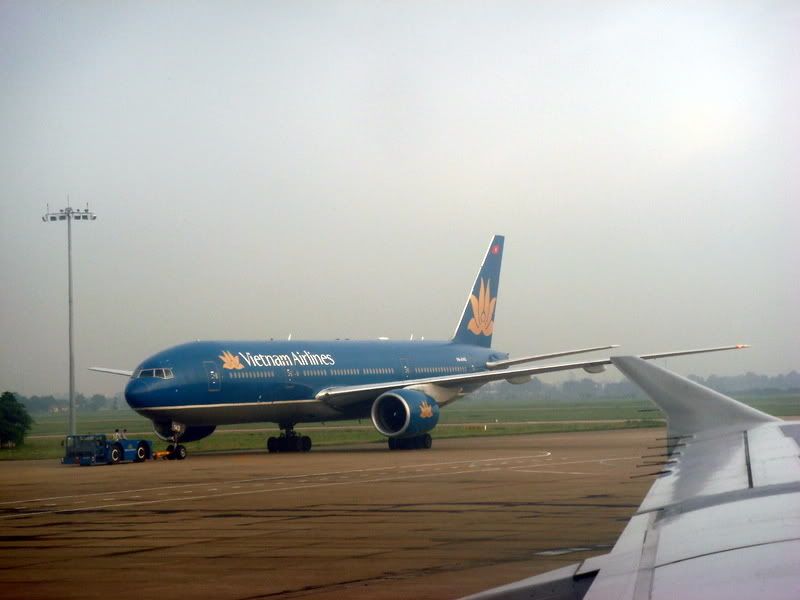 VN 772ER being towed to a gate
Boarding complete, the flight crew did the safety demo in Vietnamese and in English, and we made our way to the active.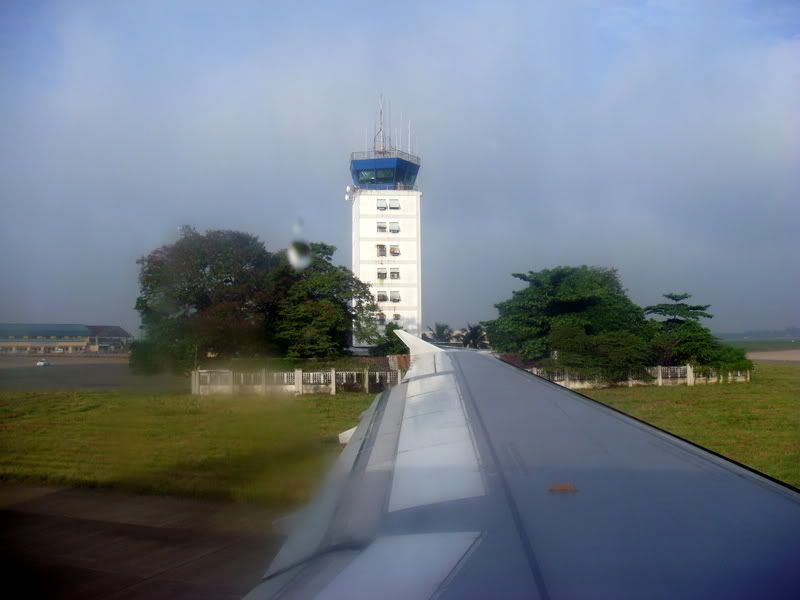 SGN Tower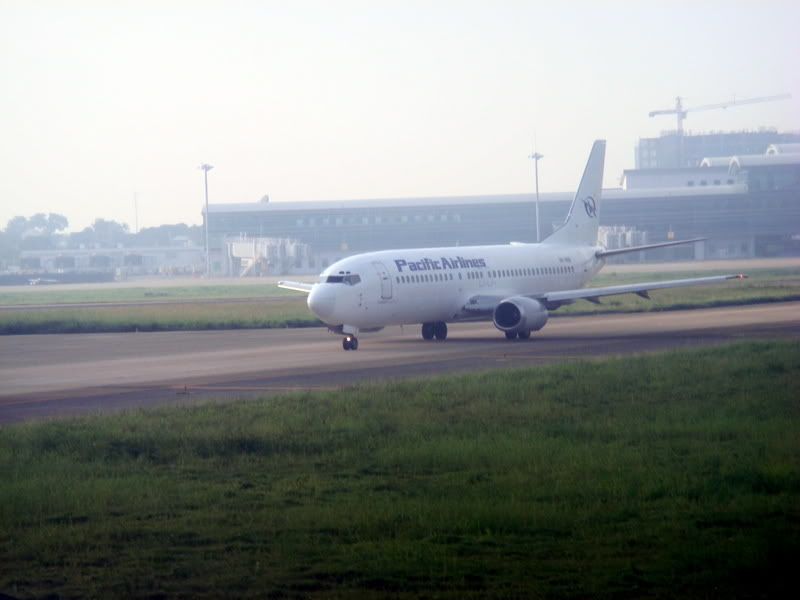 A Pacific Airlines 737 holding short
Once airborne, the seatbelt signs came off and the flight attendants started the service. The F/A's first came around offering a moist towel and water. This was followed by a snack box which contained a danish, a sealed cup with water, and a bag of nuts.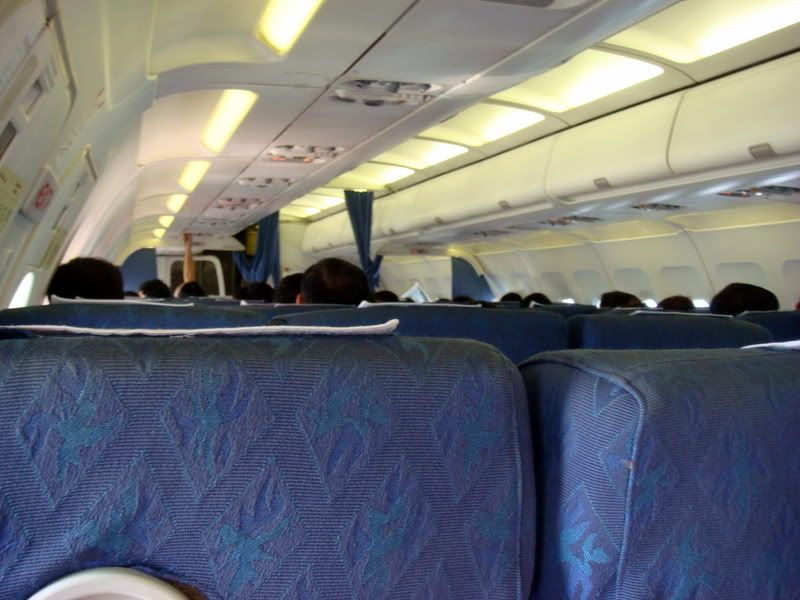 Cabin view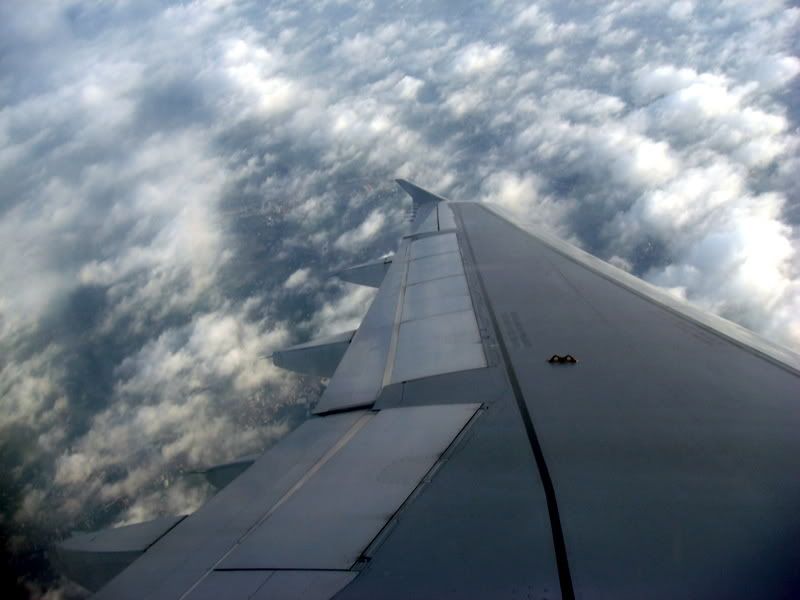 Turning North towards HUI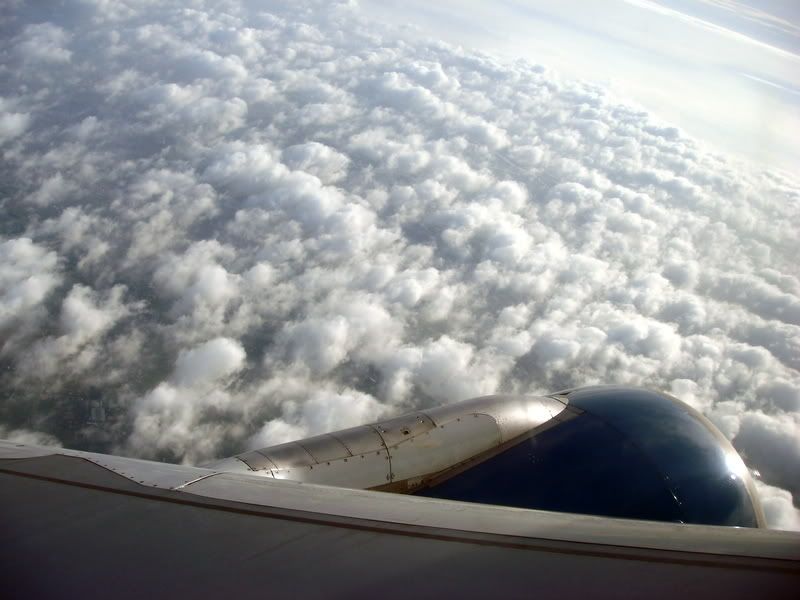 Sunrise over southern Vietnam
The flight itself was smooth and uneventful. And the four female F/A's did their job very professionally.
About and hour into the flight, the captain came on the PA to announce our descent into Hue. Soon enough we went out over the sea and made a turn for finals to HUI. This gave us a chance to see the aftermath of typhoon Lekima, which devastated central Vietnam and parts of Laos as well. The flooding was incredible, similar to the images I had seen from New Orleans.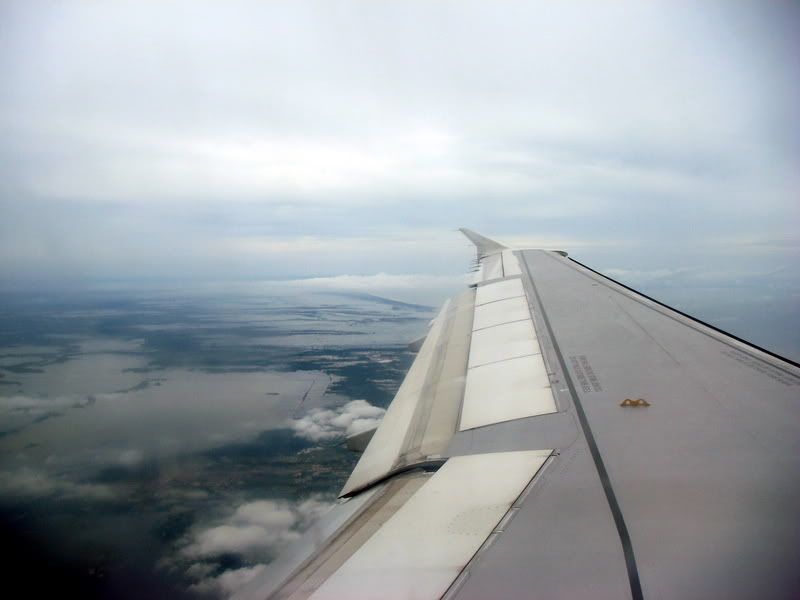 Finals to HUI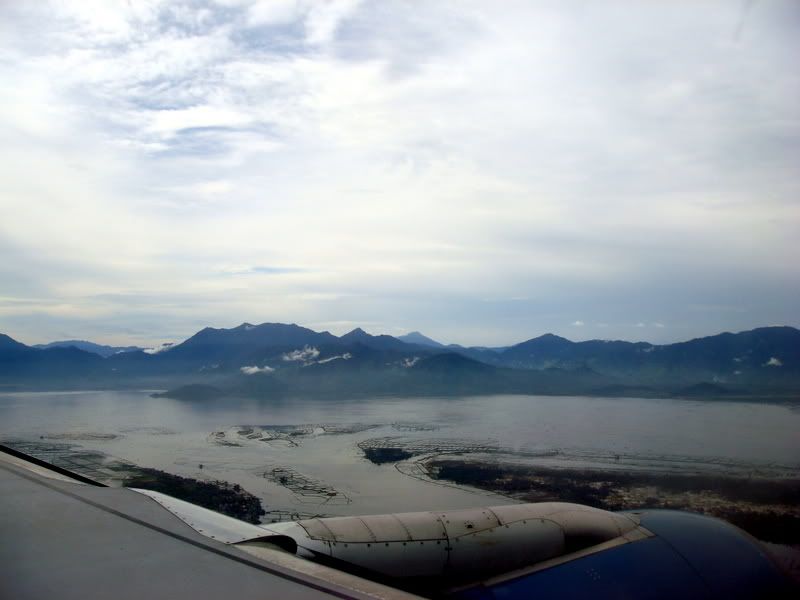 Mostly flooded down there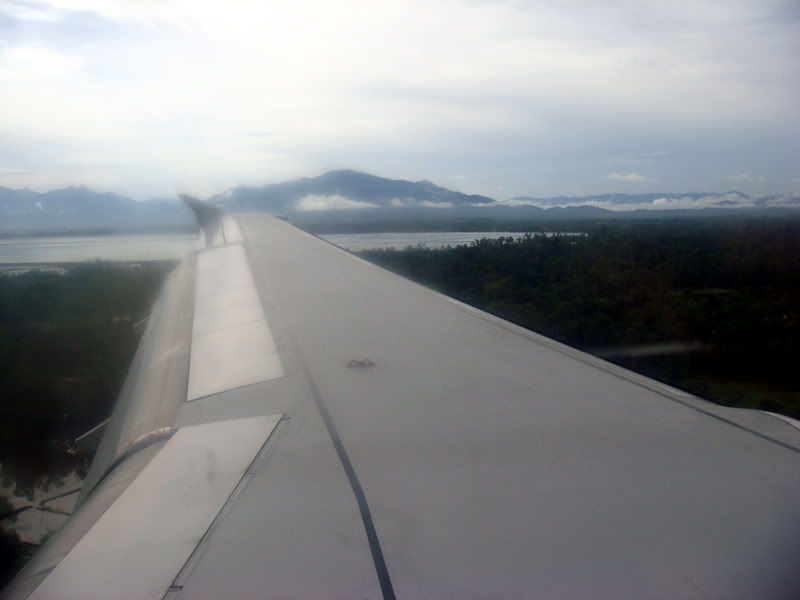 Seconds from touch down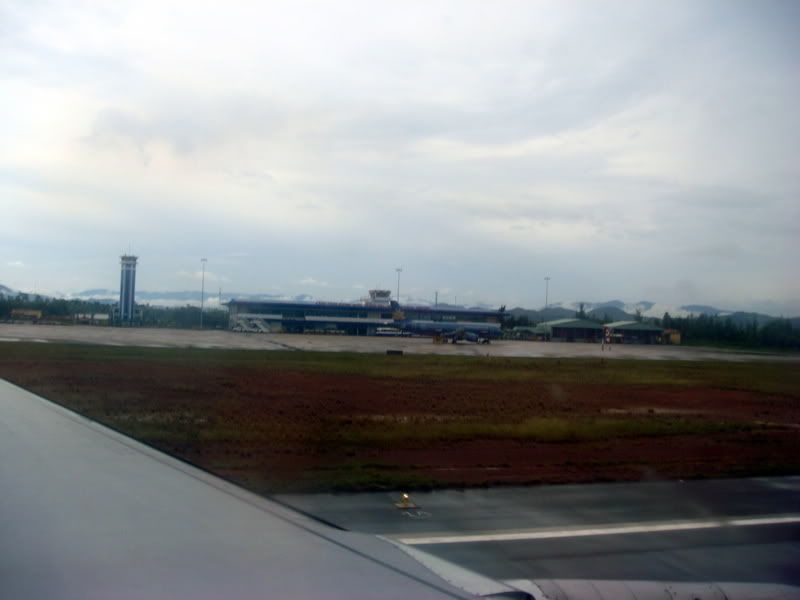 HUI Terminal bldg
There were no aibridges at this airport, so deplaning was done via air stairs both in the front and in the rear. We then boarded a bus that drove us less than 100 yards to the terminal building, which seemed pretty useless, but was further evidence of the bureaucracy.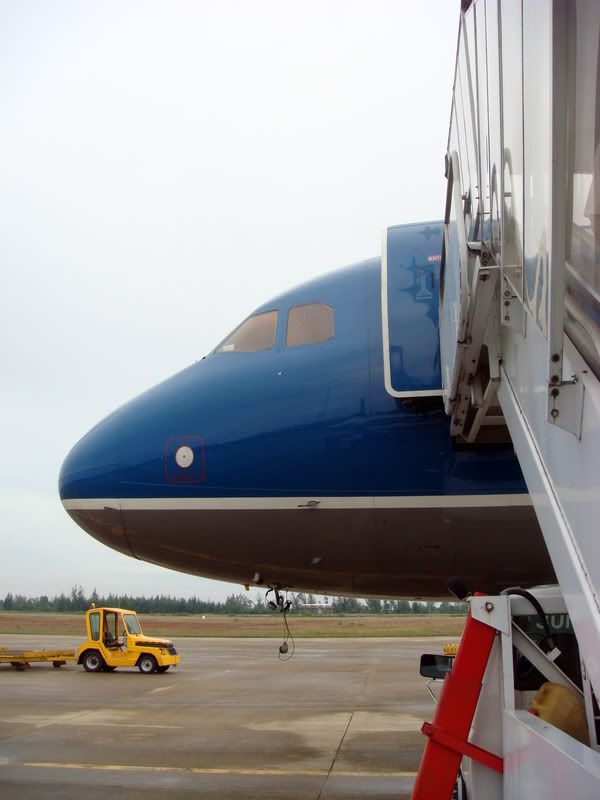 Nose of our plane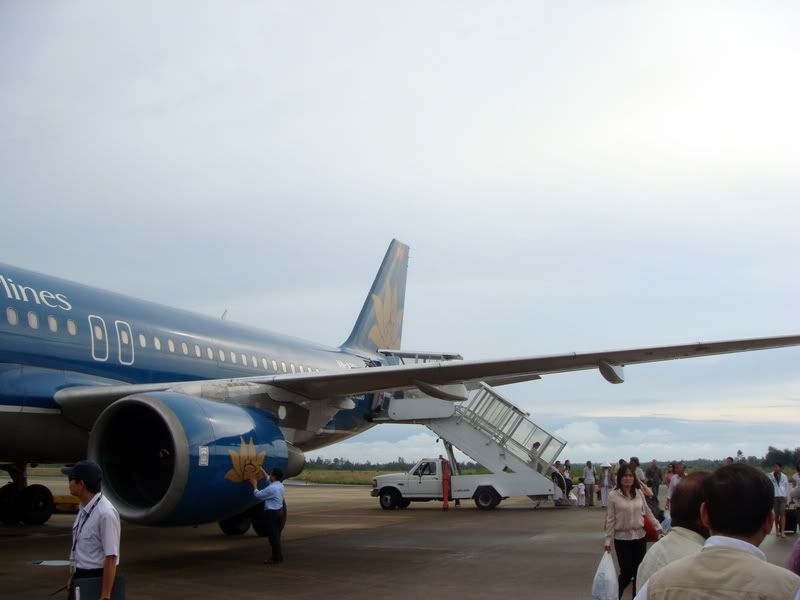 Passengers get off from the back as well
We spent two days in Hue and had quite a nice time. It is the old imperial capital of Vietnam, during the Nguyen dynasty, which lasted from 1802 to 1945. We visited the old Citadel and some of the emperor tombs, but I'm saddened to say that most of the old buildings are nearly in ruins about to fall down. There are hardly any restoration efforts, and most of the explanatory plaques are in Vietnamese only.
Some pics of Hue: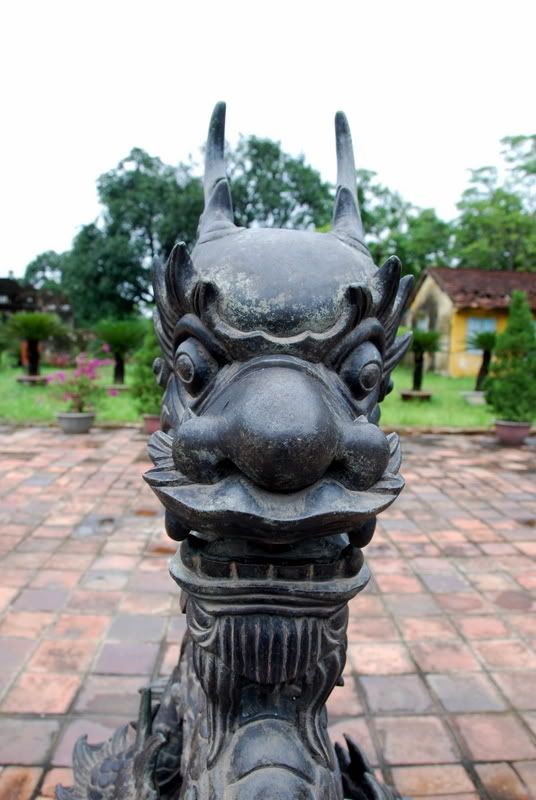 Dragon statue at the city's Citadel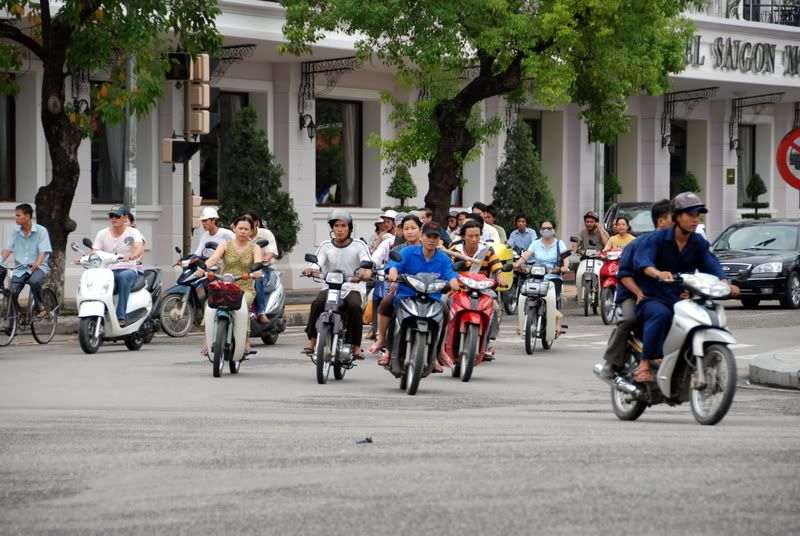 Swarms of Honda 50's dominate the streets of Vietnam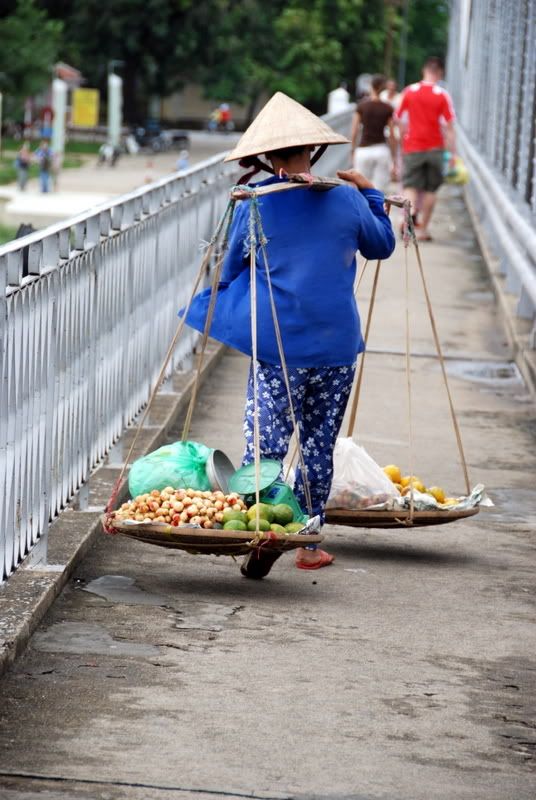 A farmer carrying produce over the Perfume River
Two days later we were back at HUI. My travel guide said the airport was an old American base and that the bldg was still preserved as it was 30 years ago, but I was surprised when I saw a fairly new-looking building on arrival. It felt less than new when we went inside, as the check in and gate areas looked very tired.
Airline:
Vietnam Airlines
Flight:
VN 250
Sector:
HUI-HAN
Dep:
1:50PM
Arr:
3:00PM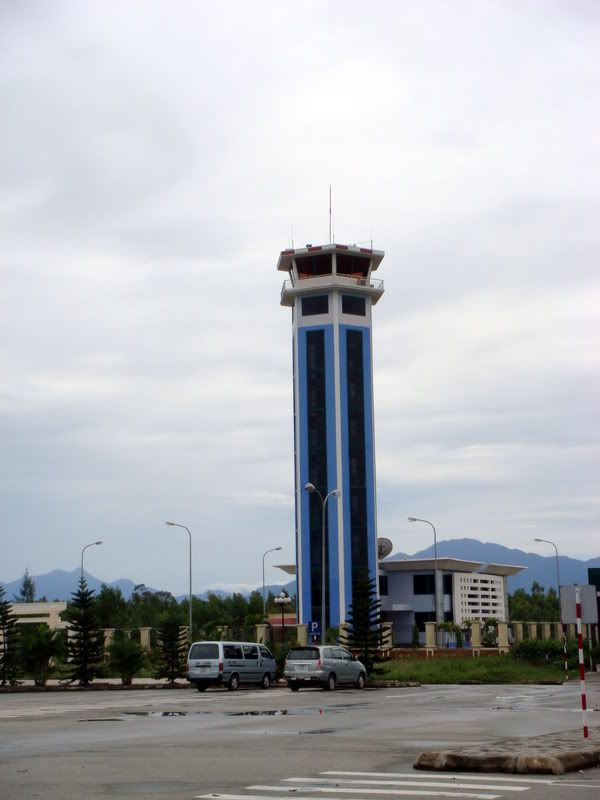 HUI Tower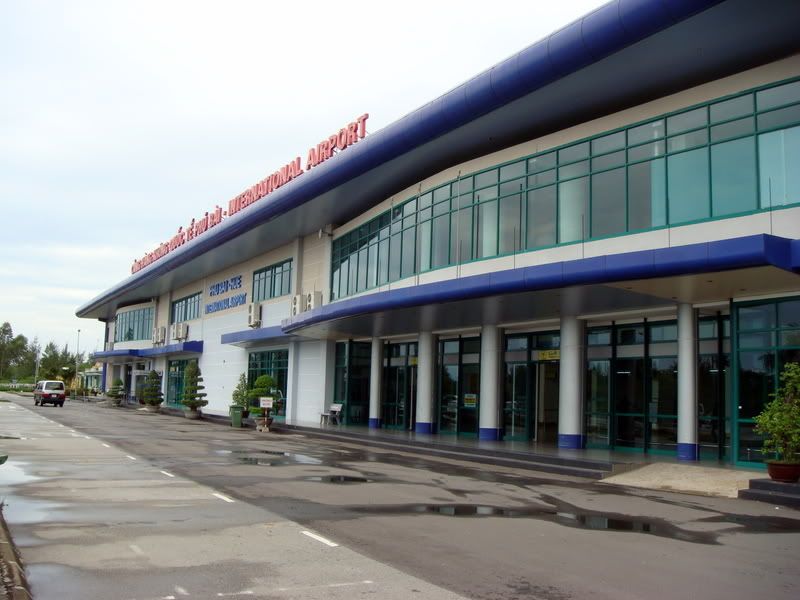 HUI's new terminal bldg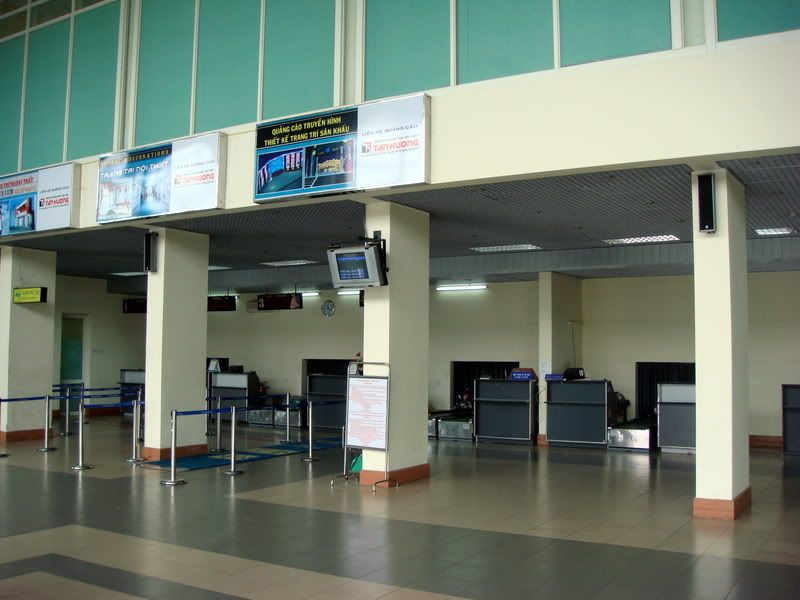 HUI Check in area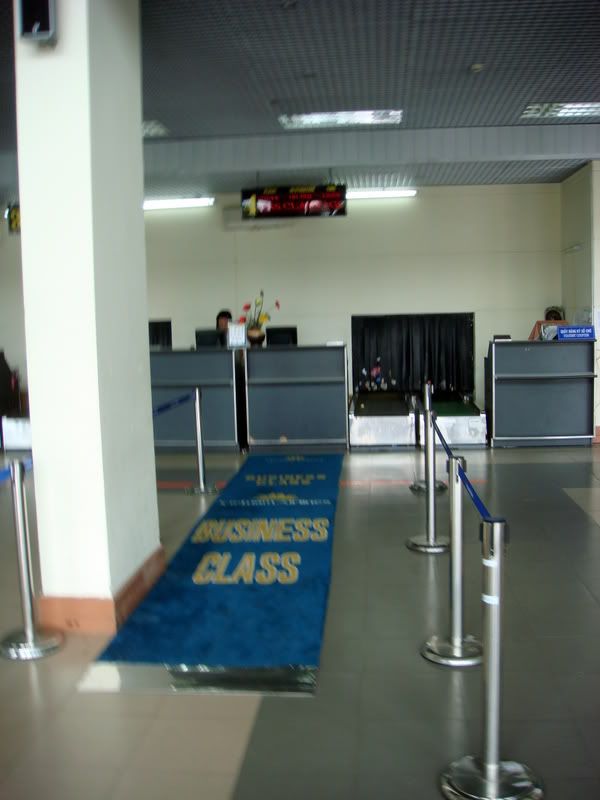 VN Business Class check in
We were lucky that we were the first to check in, as two large tour buses filled with Spanish tourists arrived just minutes after us and took ages to check in. There was a small store in the check in area so we had a tamarind juice and some sesame seed candy. After that we went through security to avoid the tour group line and headed upstairs to the waiting lounge.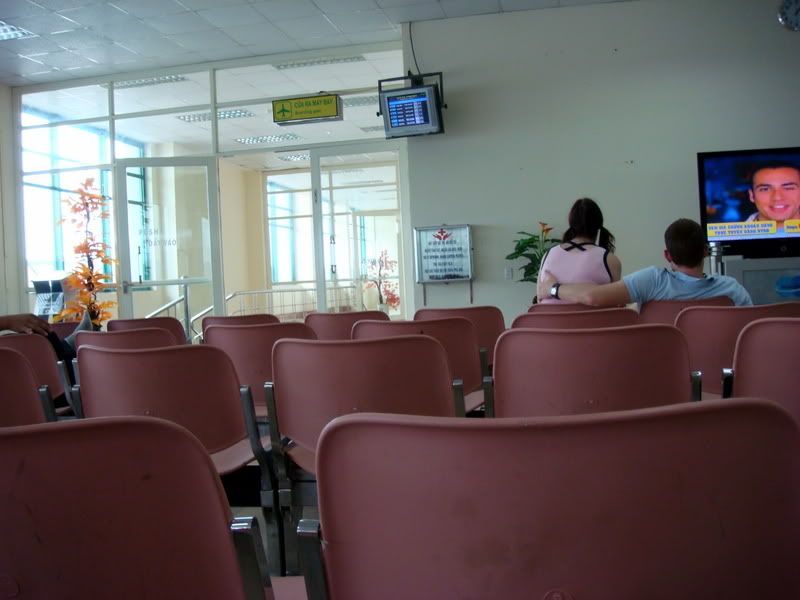 Boarding lounge
There was only one un-numbered gate in HUI, and it was used for all flights. I believe HUI only gets daily flights to SGN and HAN.
Very soon our flight was called and we headed back downstairs to the gate to board the bus that would drive us the 90 yards or so to the waiting a/c.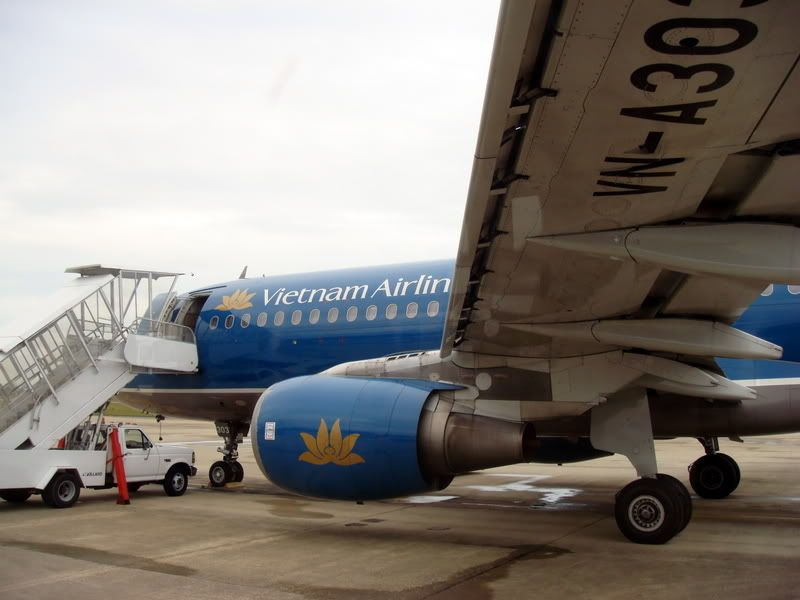 About to board VN-A303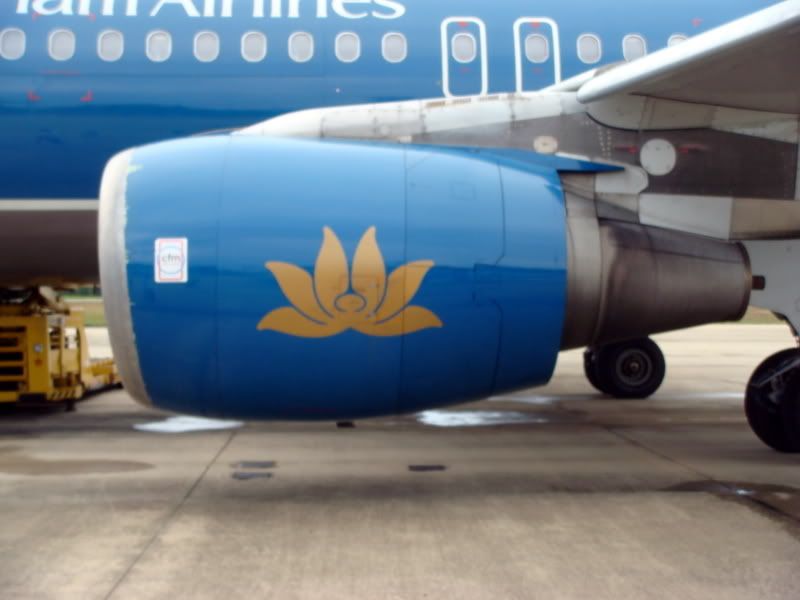 One of our A320's enginges
We were greated on board by
four
male F/A's and one female F/A. The female F/A's wear a traditional Vietnamese dress, which is quite nice. The men wear a tacky uniform consisting of a white shirt, a brigh red tie, and cheap-looking black slacks.
We were seated in row 12 again, just behind the window seat, but this time on seats D, E, and F. The legroom was truly amazing!
Enough space for me and a conical hat!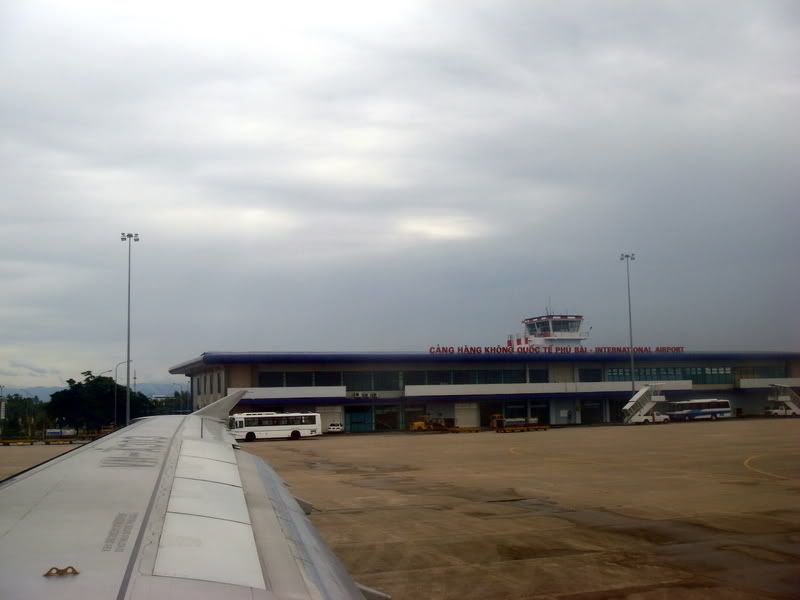 Heading to the active
We had a quick roll and were in the sky turning North again towards the capital city of Hanoi. After the seatbelt sign came off, the F/A's came around offering the food service, which again consisted of a snack box. This time, the contents were a small sandwich, a chocolate bar, and again a sealed cup of water.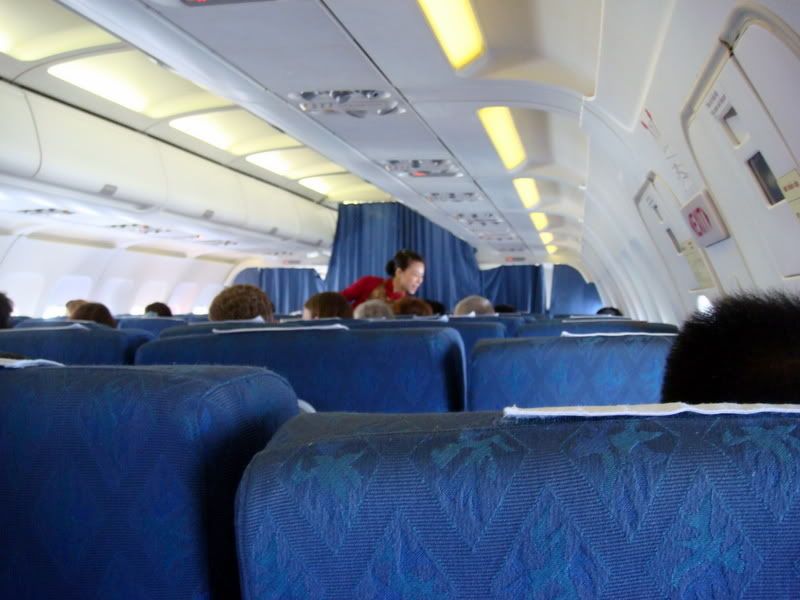 Cabin view as F/A's start the snack service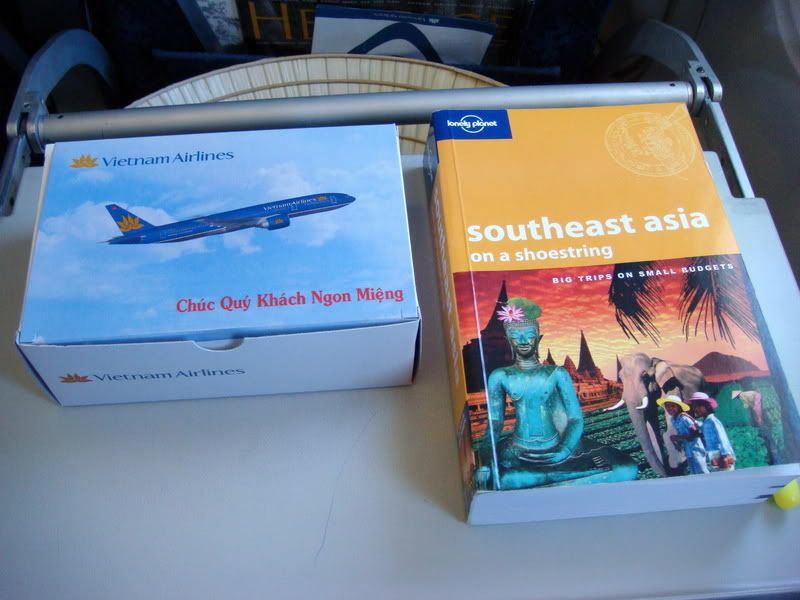 Snack box next to mainstream travel guide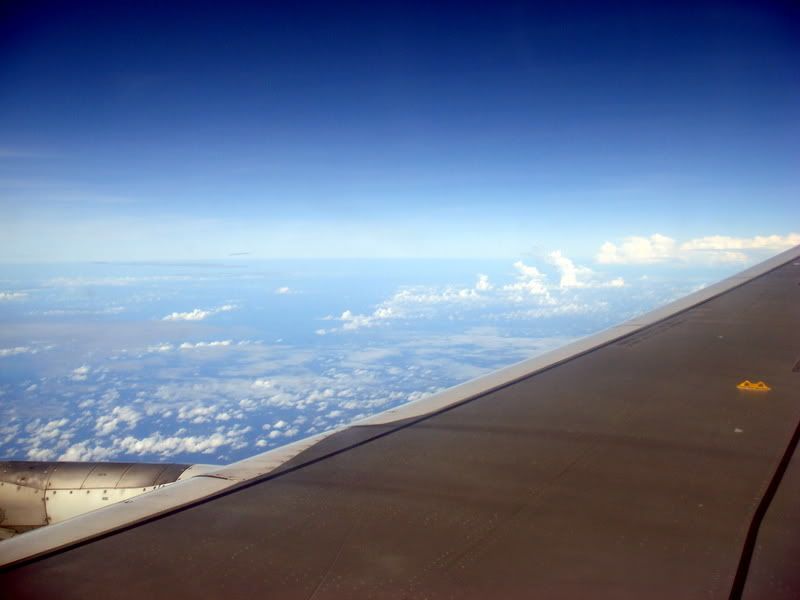 View out the window on our way to HAN
This flight was even shorter than the first one, so after less than one hour we were already descending to the Hanoi area.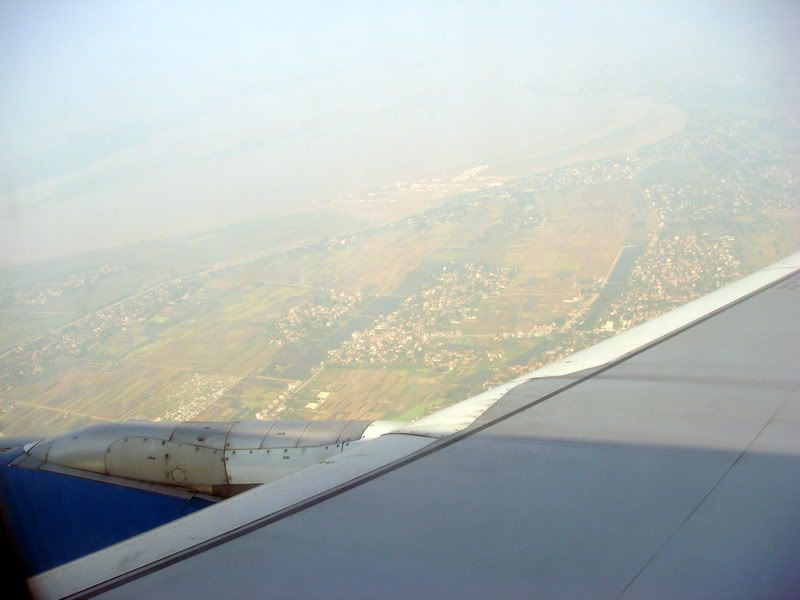 Descending South of Hanoi
Moments from landing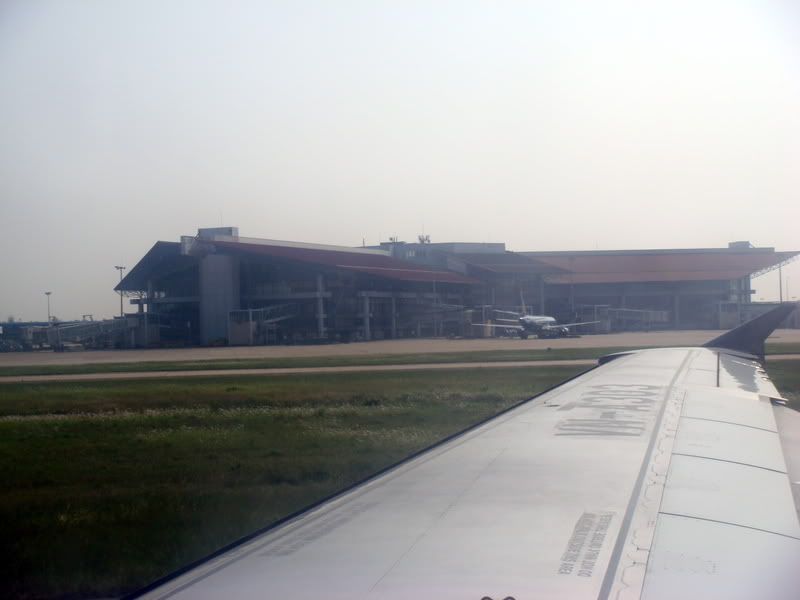 HAN's terminal
I do recall this landing as being quite a hard one! Plus there seemed to have been quite a bit of crosswind, as we were shaked sideways on landing.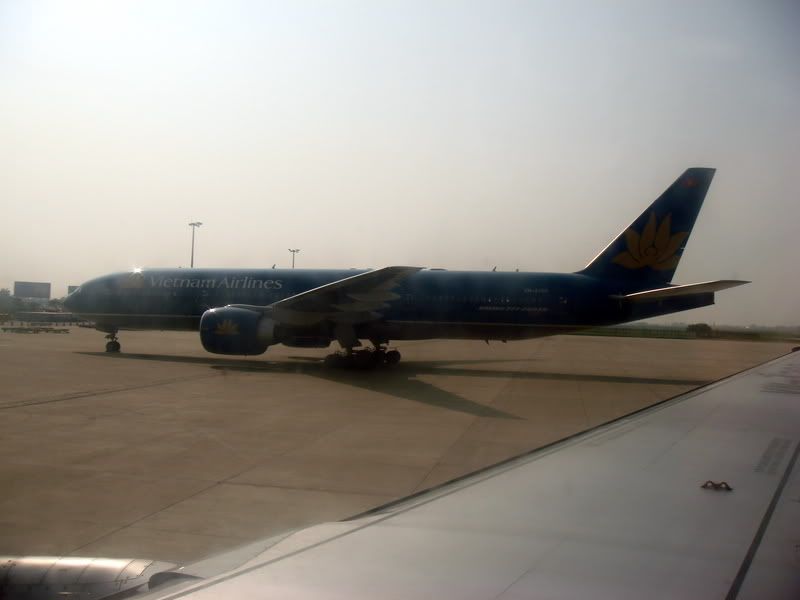 Pulling up to the gate next to a VN 772ER
Hanoi was also quite nice, even nicer than HCMC, but only the area around the Presidential Palace, HCM's Mausoleum, and the embassy area. I found the Old Quarter quite junky and ugly, not appealing at all. Because of this, we took a day trip to Ha Long Bay, which was fantastic! I would definitely recommend a one or two day trip out there. It is a beautiful part of the country. Some impressions of Hanoi: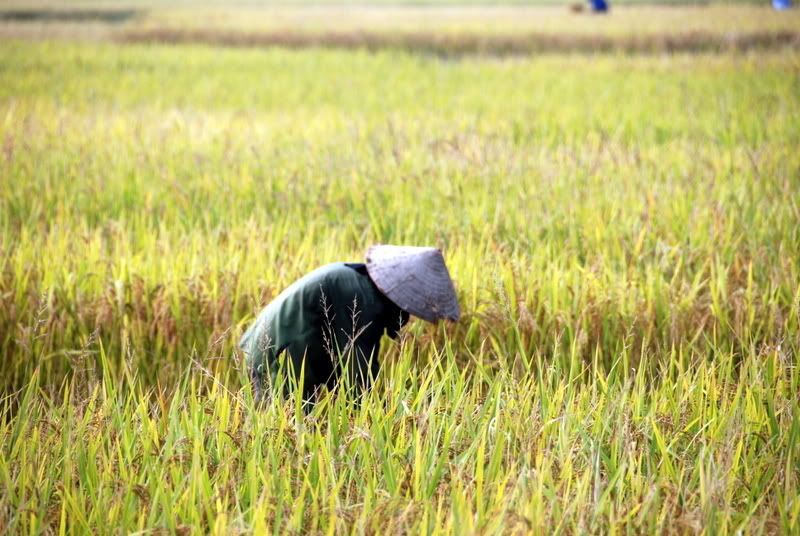 A farmer hard at work in a rice field on the road from Hanoi to Ha Long Bay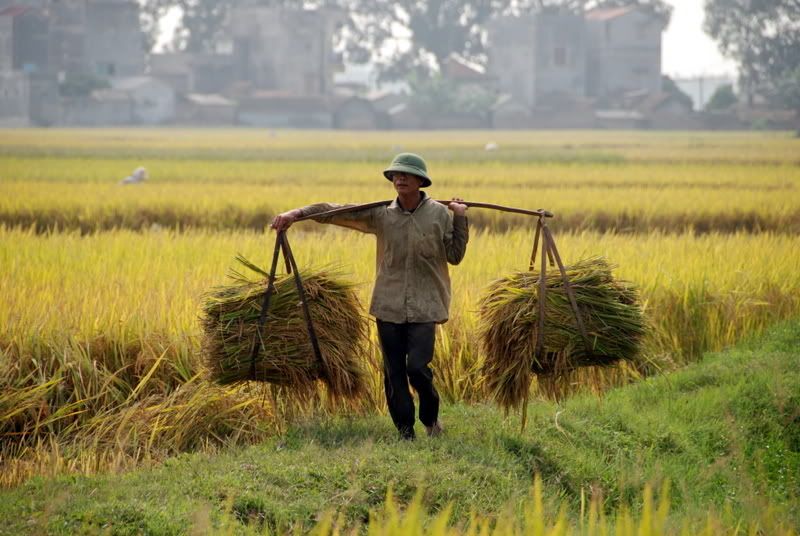 A worker carries Vietnam's staple food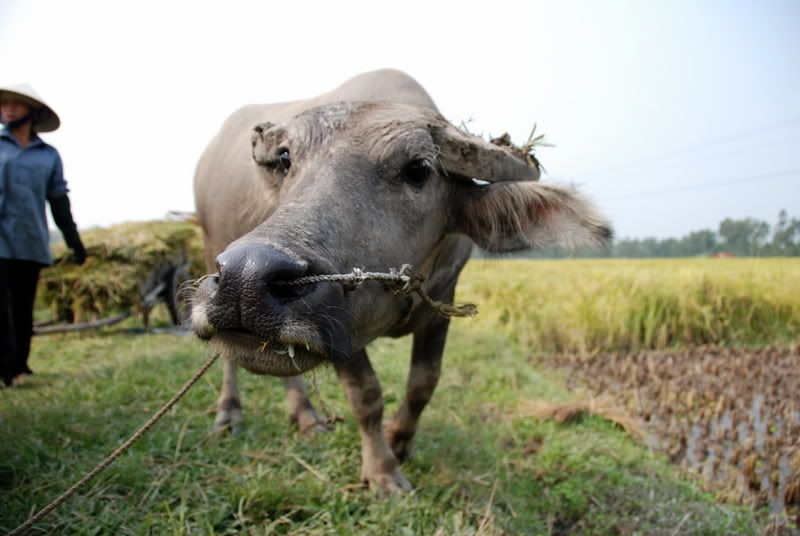 A curious ox snorts at my camera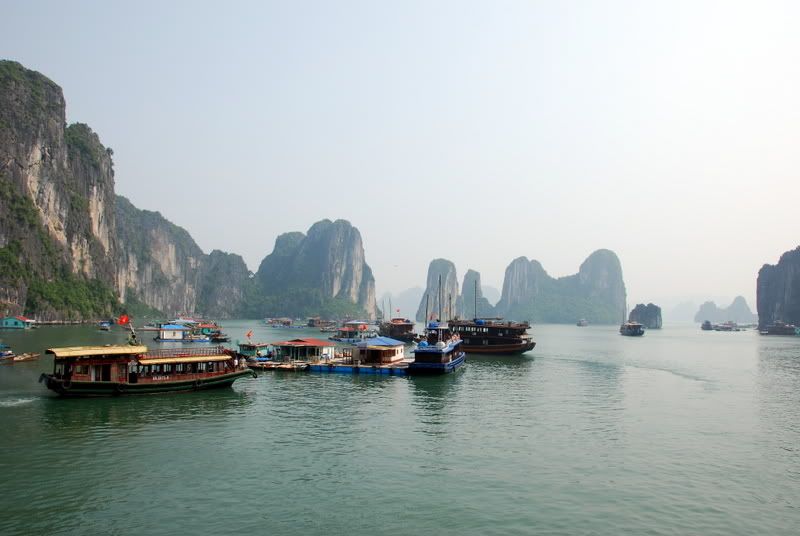 Magnificent Ha Long Bay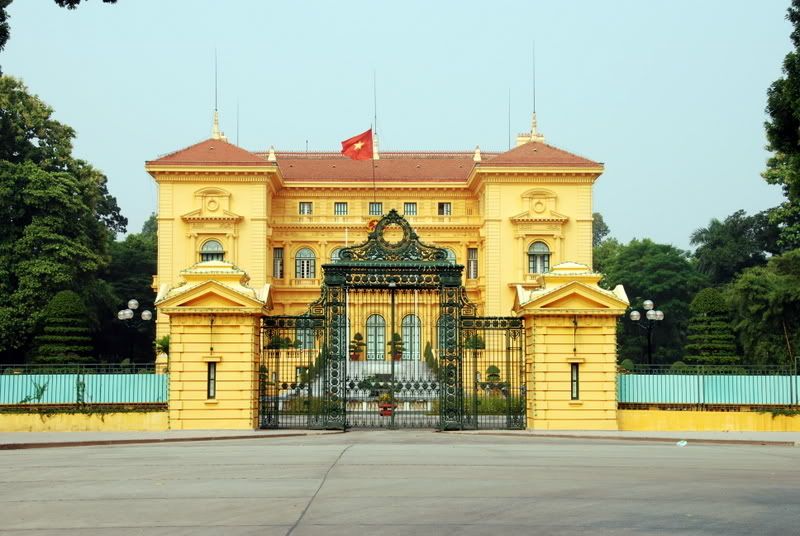 Presidential Palace in Hanoi
I hope you enjoyed this trip report of a less travelled but beautiful country with very nice and welcoming people. If you enjoyed reading be kind enough to leave a comment
Cheers
Coal