This was the second and last trip I took with my family while they were visiting me in Singapore. It was a 1.5 day visit to the temples around Siem Reap, better known as Angkor Wat. It was a fantastic vacation, even if we only saw a fraction of the sites.
We were originally scheduled to fly to REP from HAN and then from REP back to SIN, but due to an important meeting at the office I had to go back to Singapore before going on to the Kingdom of the Khmer.
The good thing is that this gave me the chance to fly a new airline, Silk Air, which is the regional arm of Singapore Airlines. The bad thing is that I found their treatment of their PPS Club members completely and utterly underpar as compared with SQ.
So without further ado...
Airline:
Silk Air
Flight:
MI 618
Sector:
SIN-REP
Seat:
8F
Dep:
15:05
Arr:
16:15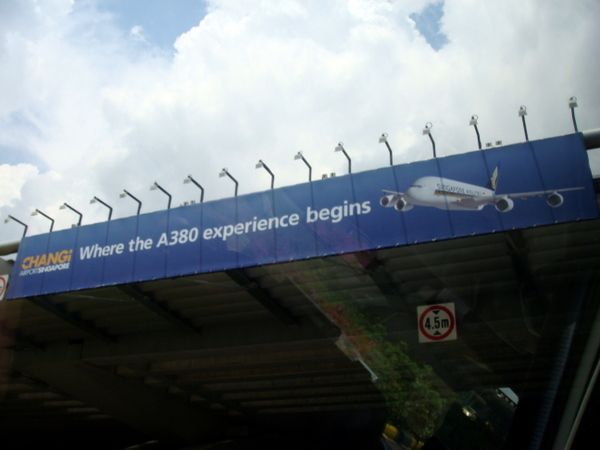 On the way to the airport
We got to the airport just over an hour from our scheduled departure flight and went to Changi Terminal 2, to the Silk Air Business Class check-in desks. As Silk Air is the regional arm of SQ, KrisFlyer status is (supposed to be) honored.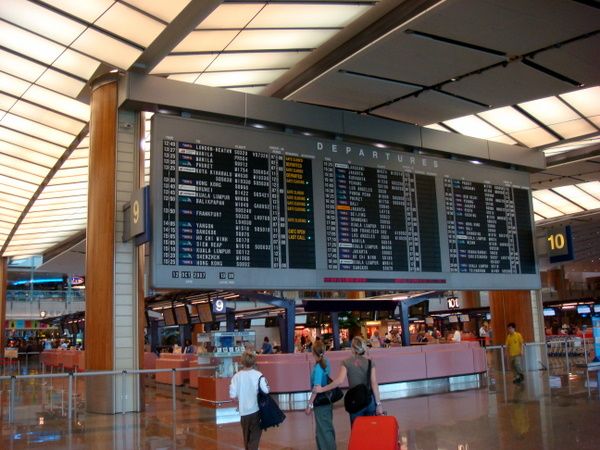 Changi T2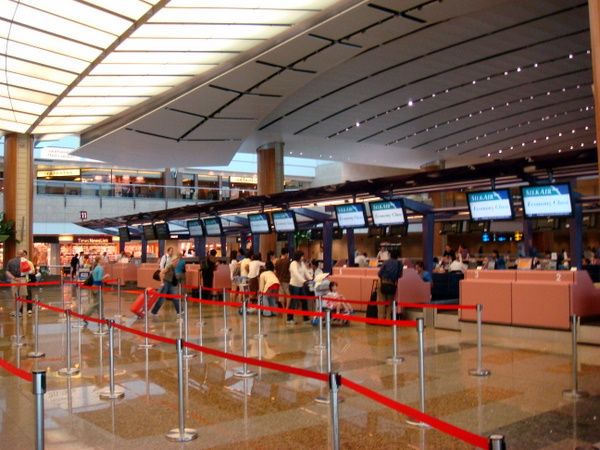 Silk Air Check-in counters
Although we were allowed to check-in in the Business Class counters, no priority tags were going to be put on our bags. We had to actually request the tags to be put on the bags, which were already on the belt on the way to the luggage cart.
After this, I asked if it was possible for me to bring in two guests into the lounge instead of one, but the CSA was not even sure if the PPS Club members were allowed in the lounge when travelling in Economy
Since there wasn't much time before the flight and we wanted to do some shopping, we decided not to go to the lounge.
T2 Duty free area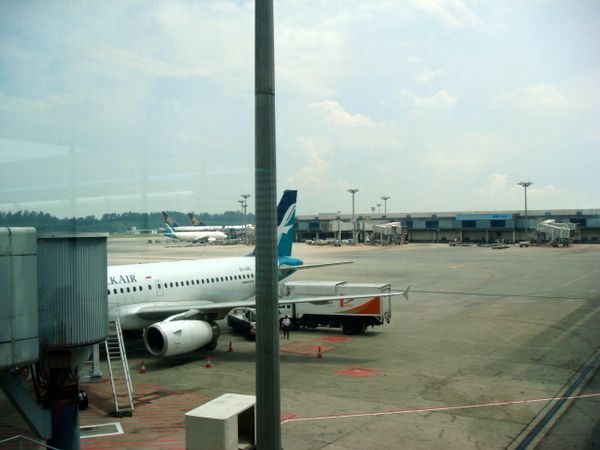 Gate E1
After some shopping we went to the gate, minutes before boarding. Boarding for Business Class was called, but PPS Club members in Economy could not board yet. Either way, no annoucements were made for Econ pax and people just got up and headed towards the plane.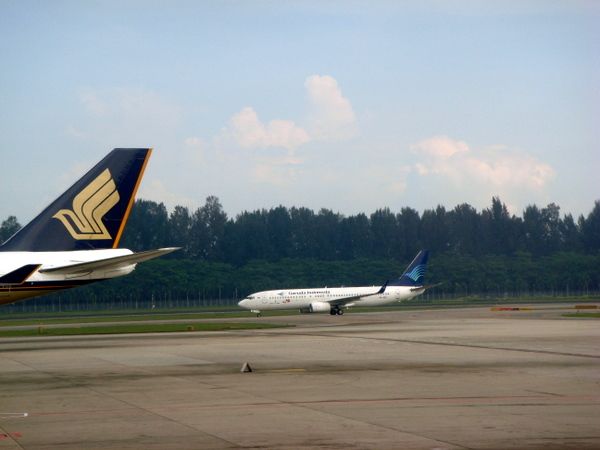 GA 734
The MI A319 looked a bit tired in the inside, not quite on par with SQ. We were seated a few rows behind business class, where the 8 seats were full. Overall load factor must have been around 80%, of which I would say around 75% were Americans, which was quite surprising. Also surprising was that of all the tourists I saw in Siem Reap, about 80% were Americans, especially large groups on "Vanishing Cultures" tours. And they say Americans never travel abroad! They were not your average Joe anyway.
Boarding was completed and we soon pushed back for departure, heading to rwy 20R, even though we took off from 02L (more on that later).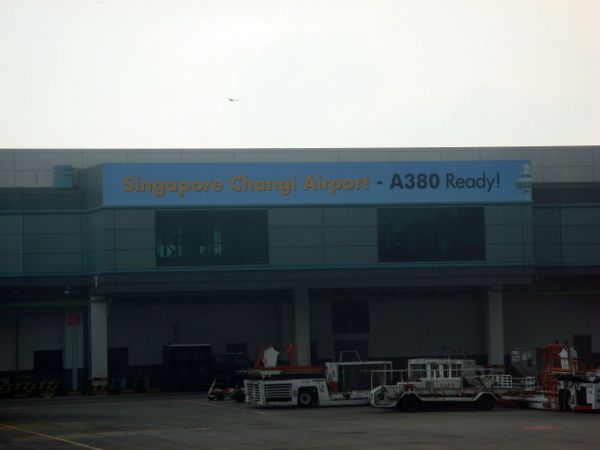 Changi is very proud of being A380 ready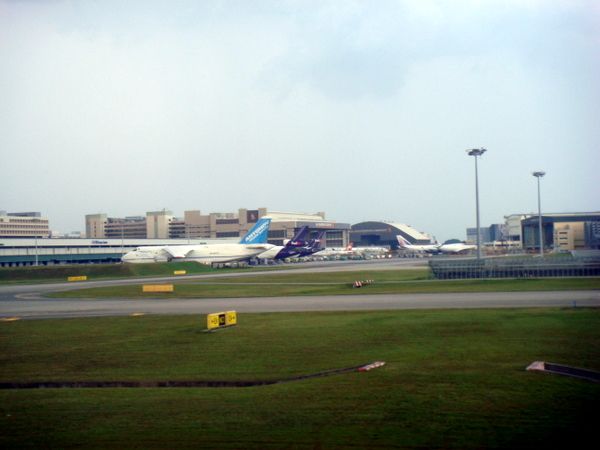 Big Antonov!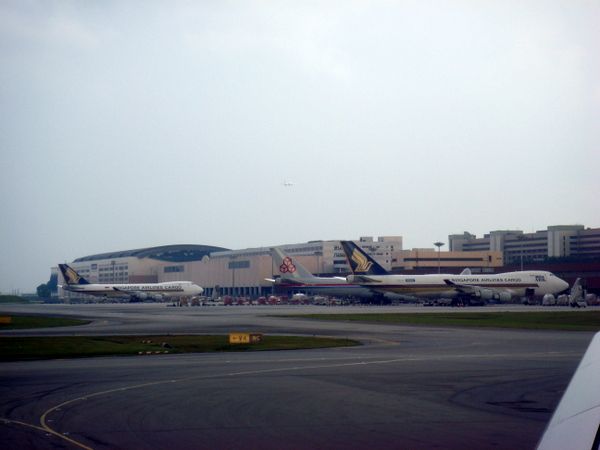 Cargo area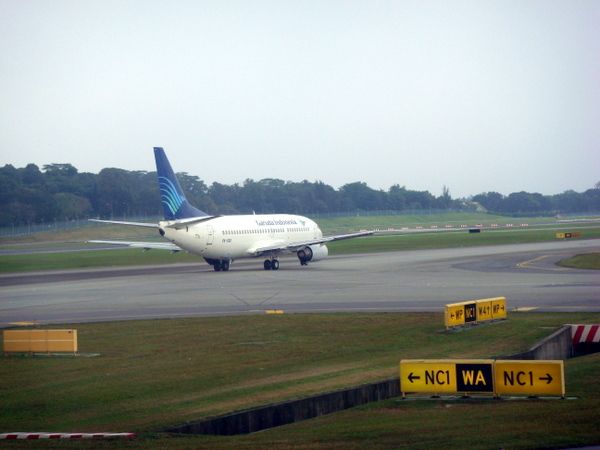 Another GA plane in line for departure from 20R
After holding short for the GA 734 to go first, we waited a fair bit on the tarmac to the extent that I thought something was wrong with the plane. Turns out something was wrong with the weather, and we ended up being the first plane to depart once the rwy direction had changed.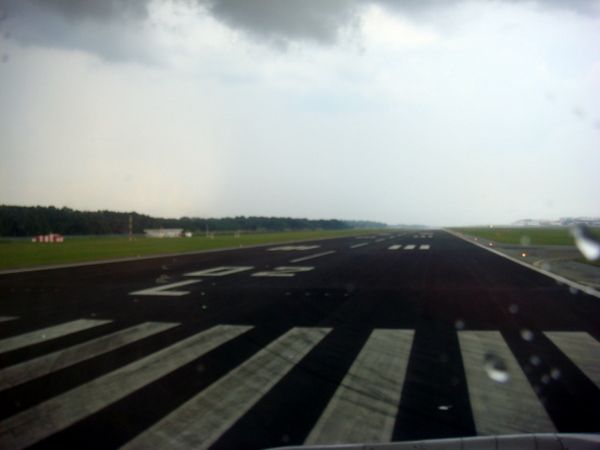 Lining up rwy 02L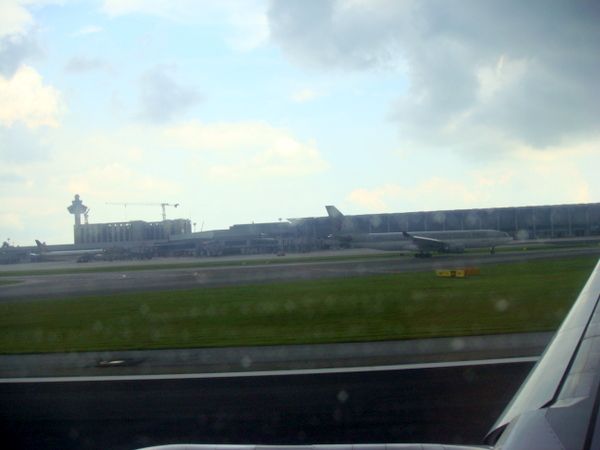 QR A330 in front of Changi T3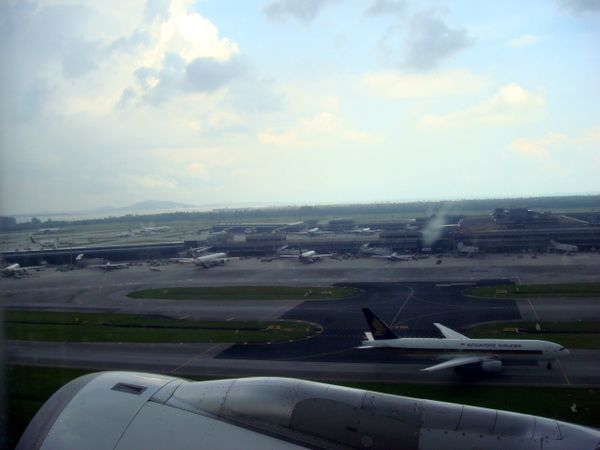 Rotate!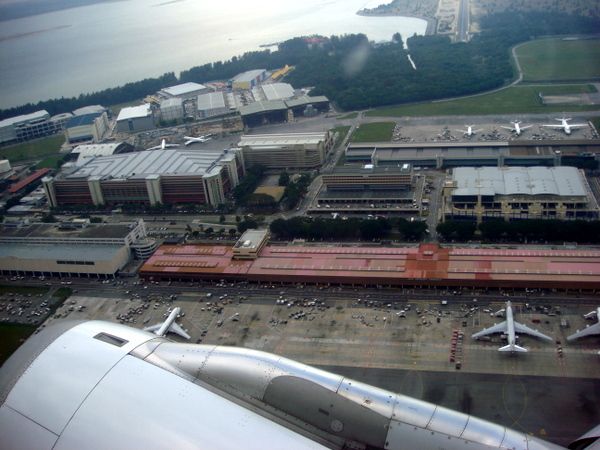 Cargo area
We made a swift right turn immediately after take off, which gave us a nice overview of the whole airport. I finally saw where rwy 02R/20L is. Anyone know if it is only used for military flights? It looked quite far from the terminal area.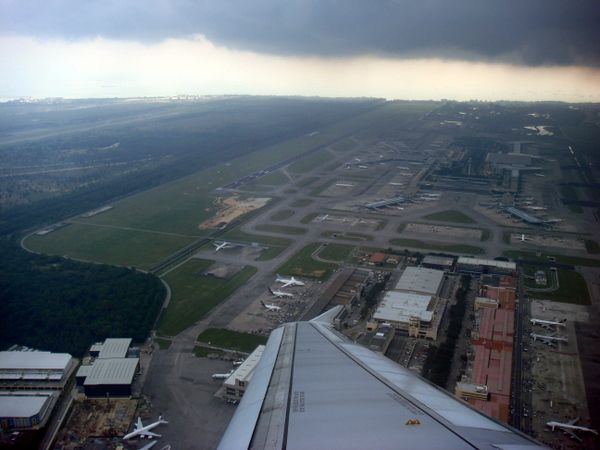 Overview of Changi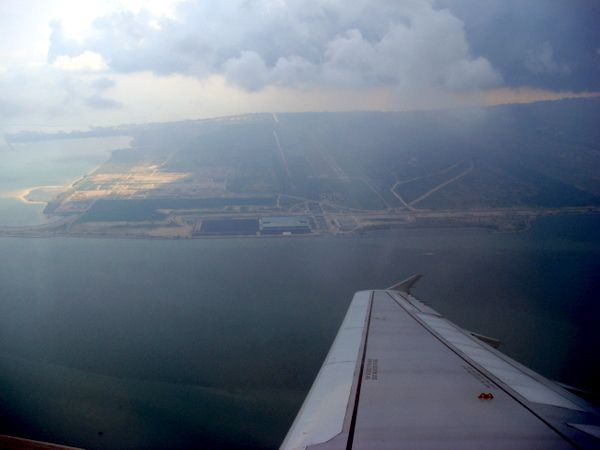 View of rwy 02R/20L
After the seatbelt signs were turned off, we could already smell the food! On offer today were two choices: Lamb with noodles or Thai curry chicken with yellow rice. We all chose the latter, which came with a lychee jelly dessert, coffee, and beer. No one was offered the full can of beer nor of soft drinks.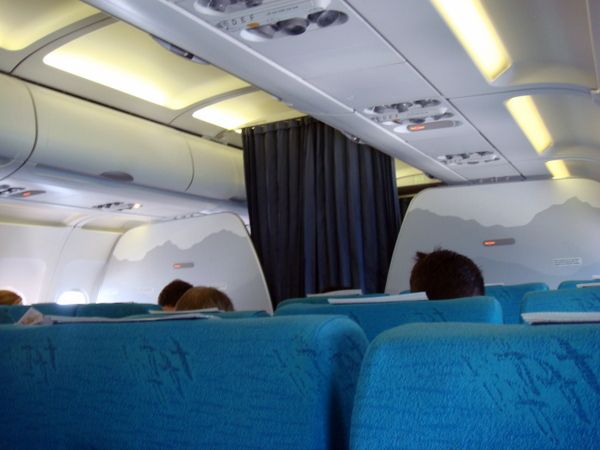 Cabin view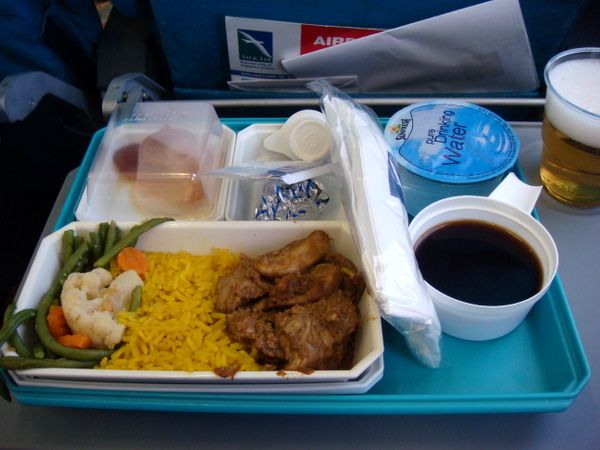 Lunch. Not bad for a two hour flight on a regional airline!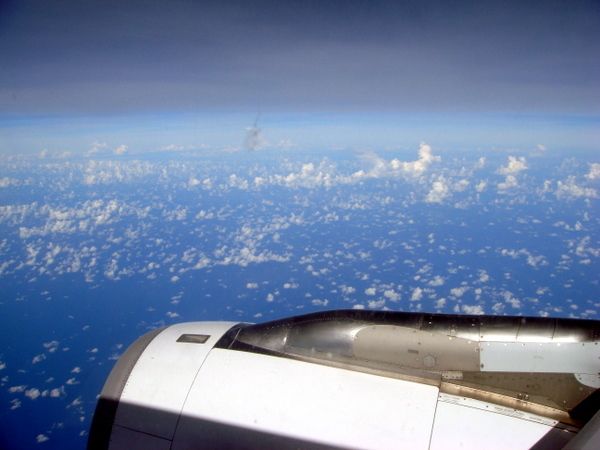 View of the South China Sea.
The lunch was quite good. The flight in itself was good, and went by quite quickly. Nothing noteworthy of mentioning with regards to the service, which was professional, and done by pretty Singaporean girls, albeit not as pretty as the Singapore Girl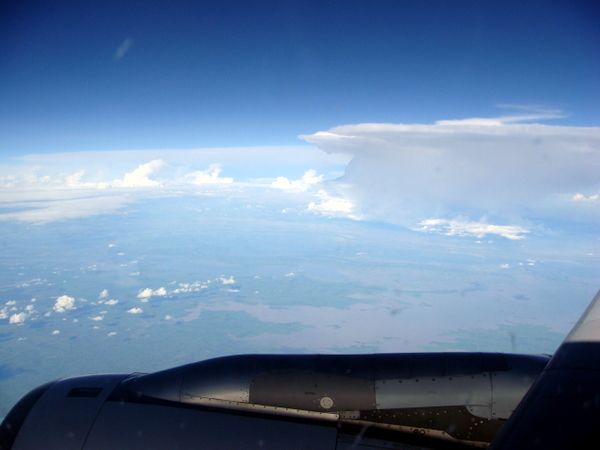 Approaching Cambodia
Cambodia is said to become a large puddle during the rainy season
We started our descent just under 300kms from REP, according to the pilot, who had a strong hispanic accent. Not surprising, since a good Ecuadorean friend's dad is a pilot for SQ.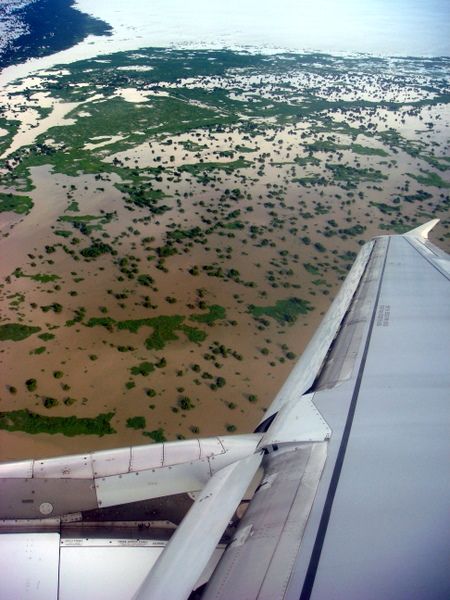 Turning for finals to REP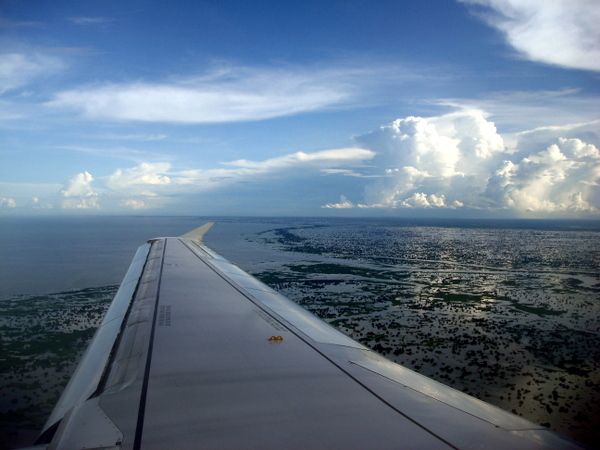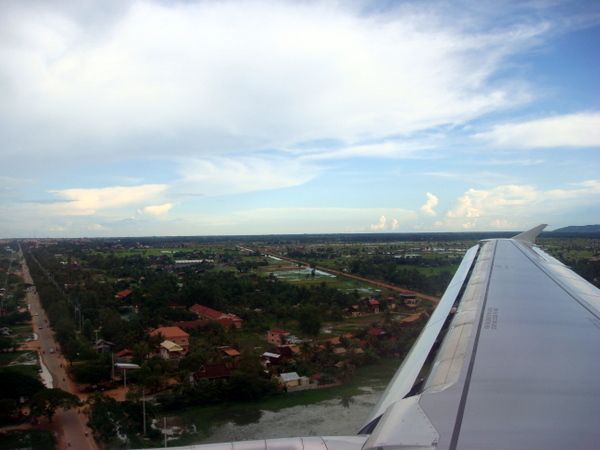 Moments from touchdown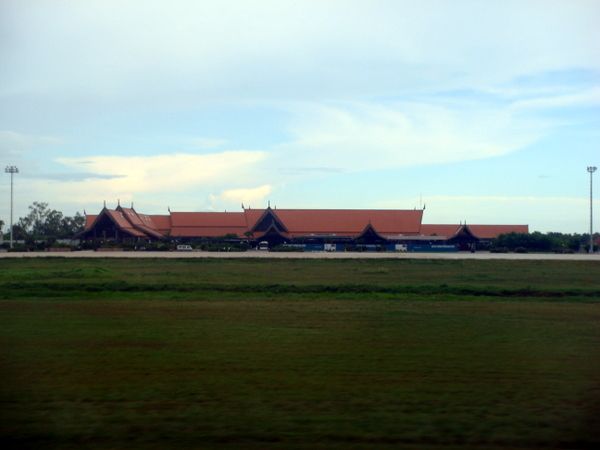 REP Terminal bldg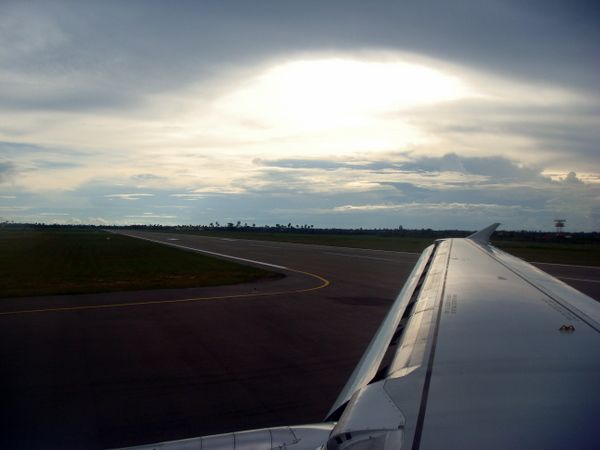 Vacating the rwy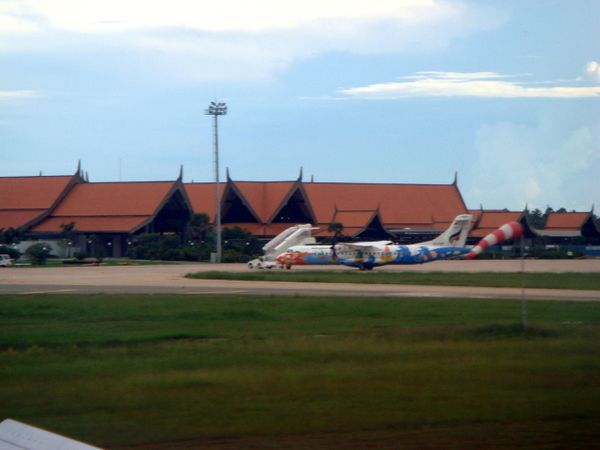 PG ATR on the ramp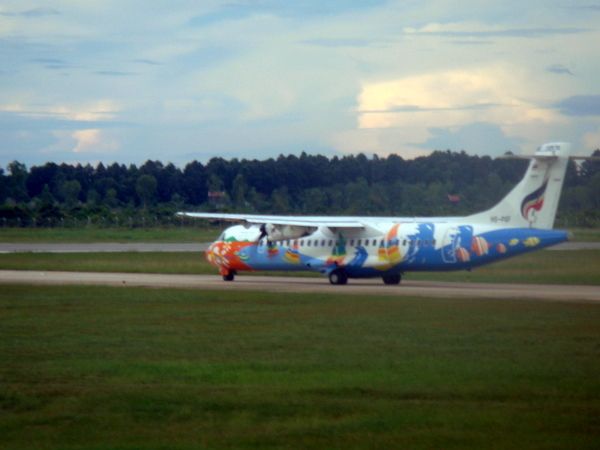 PG ATR to Phnom Penh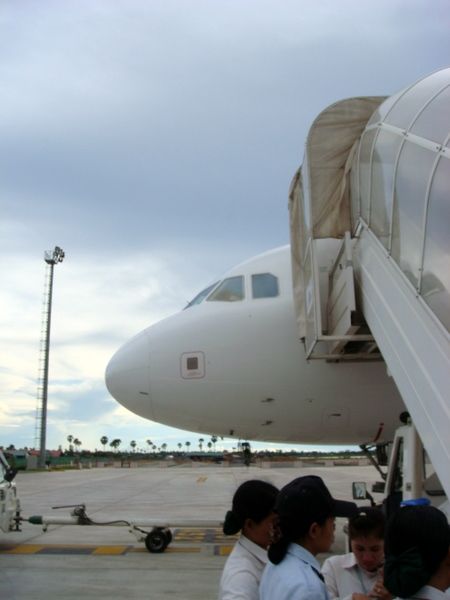 MI A319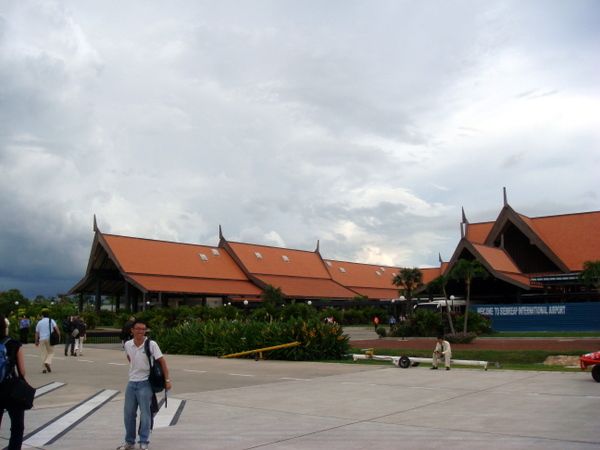 REP Terminal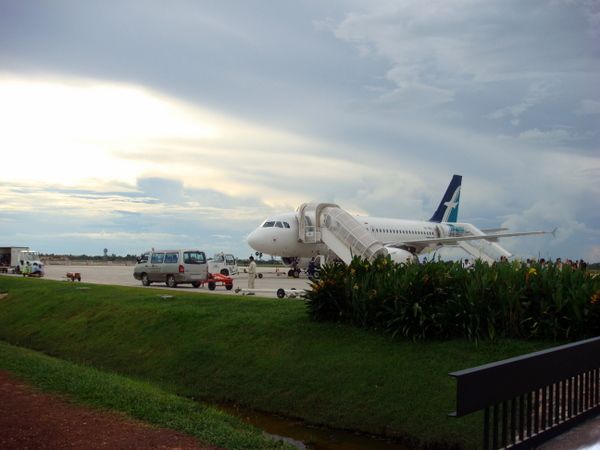 MI A319
I was very surprised by the terminal at REP and the town of Siem Reap in general. I was told by some people that there was a lot of begging and that it was very sad, but for such a poor country with such a sad history, the airport was amazingly beautiful and modern, and the town was generally clean, much more so than cities in Vietnam or Thailand.
We had an amazing day and a half in Siem Reap visiting the temples. We only had enough time to visit Angkor Wat, Bayon at Angkor Tom, and Ta Phrom. Angkor Wat is the main temple which can be seen in countless of photographs. Bayon is the temple where they have these massive faces built from several blocks of limestone. And Ta Phrom is the temple that has been mostly eaten by the jungle, and has been left like this to reflect how the Europeans found the Angkor Wat complex in the 19th century, after centuries of being hidden in the jungle. It was so bad that up until its discovery by a French archaeologist, it was believed that the existence of Angkor Wat was a myth.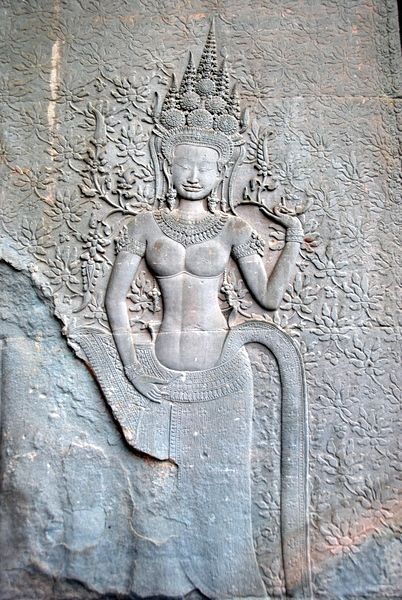 Relief at Angkor Wat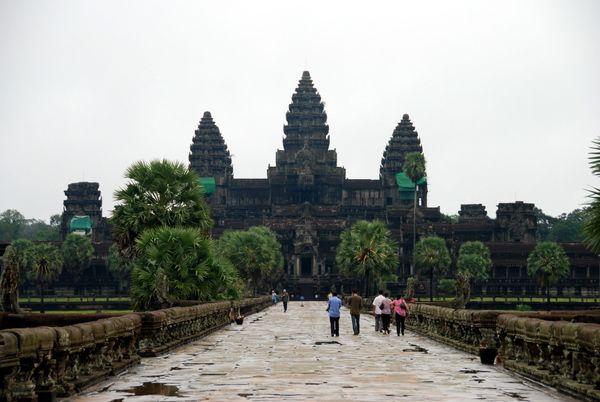 Angkor Wat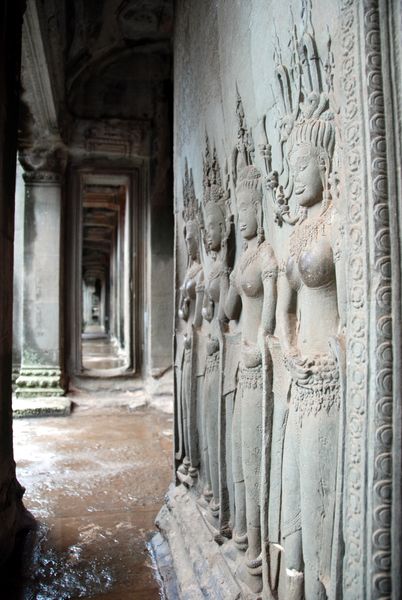 Reliefs at Angkor Wat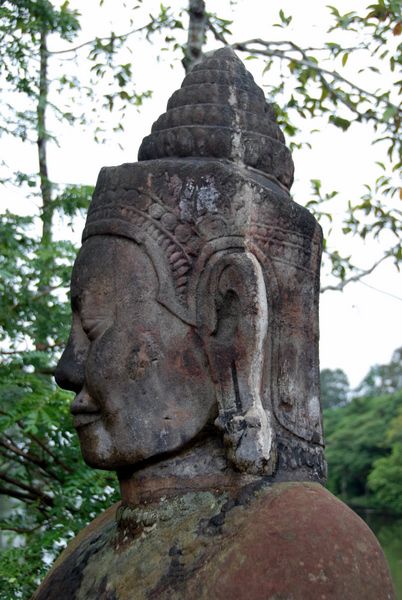 At the side entrance to Angkor Tom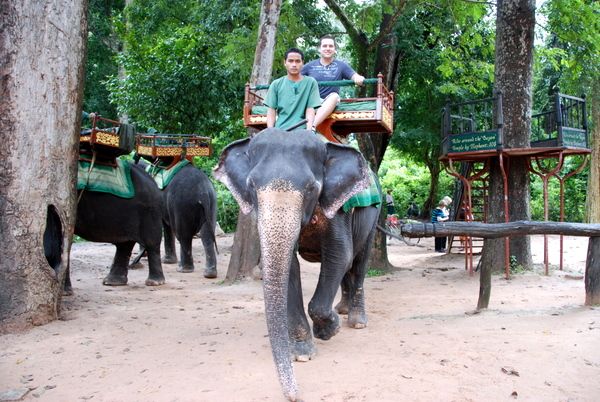 Riding the elephant at Bayon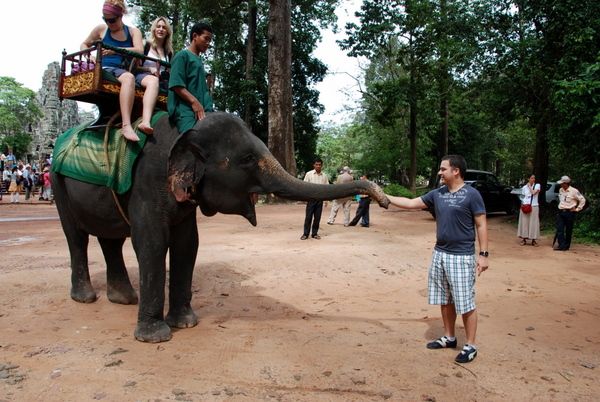 Feeding the cheeky elephant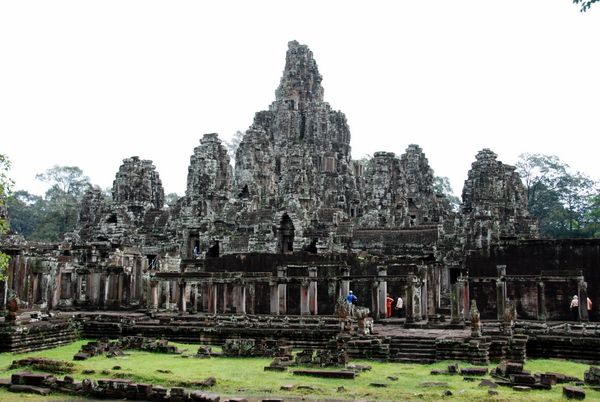 Bayon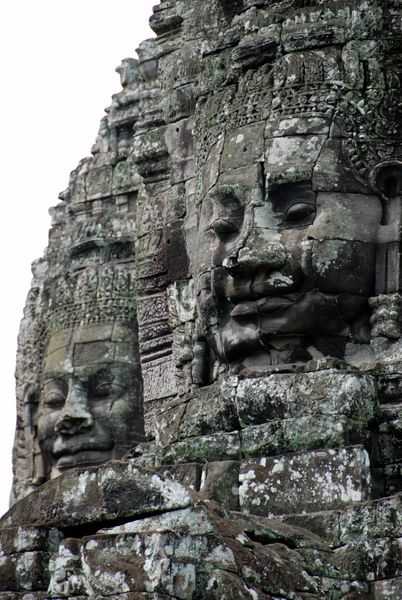 Faces of Bayon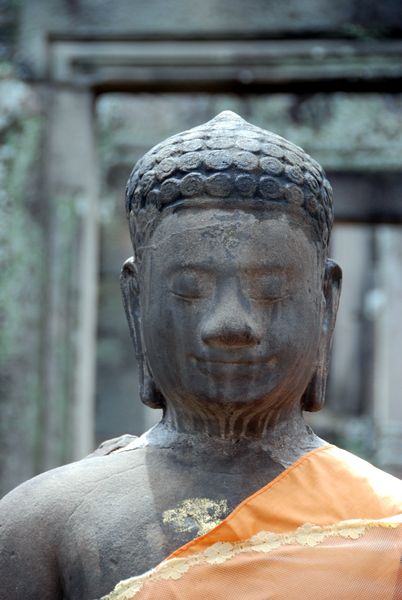 Buddha at Bayon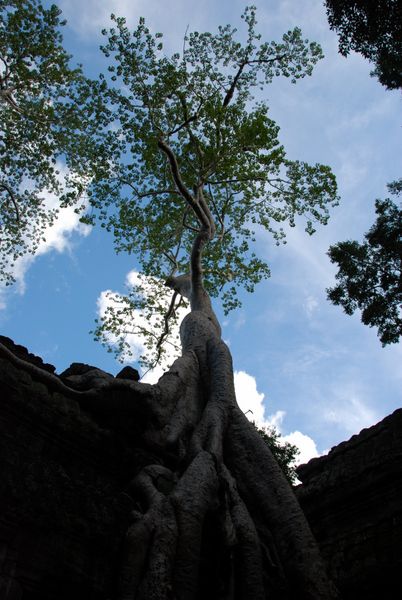 Ta Phrom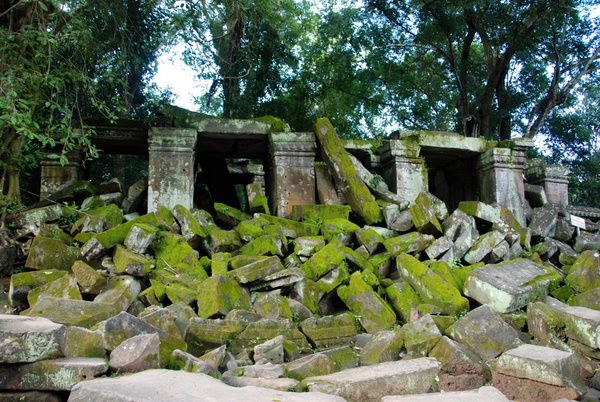 Ta Phrom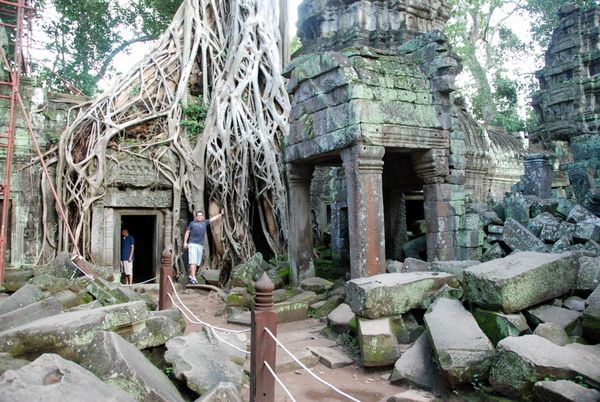 Ta Phrom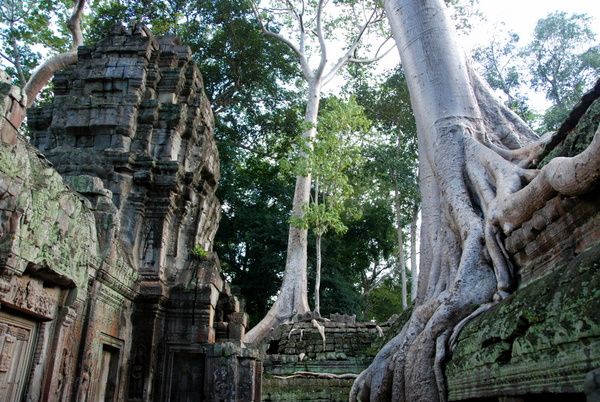 Ta Phrom
After our short stay in wonderful Cambodia, it was again time to get up at an ungodly hour to catch the flight back home.
Airline:
JetStar Asia (Valuair)
Flight:
3K 596
Sector:
REP-SIN
Seat:
4A
Dep:
07:50
Arr:
10:50
Our return was on JetStar Asia, as we had originally planned to connect in REP from HAN. Our driver took a long time to get to the airport, as he was doing no more than 30km/h! We finally got there and headed straight to the check-in area.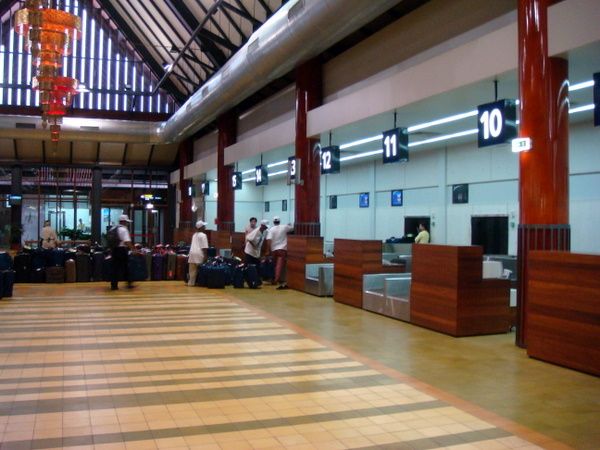 Check-in desks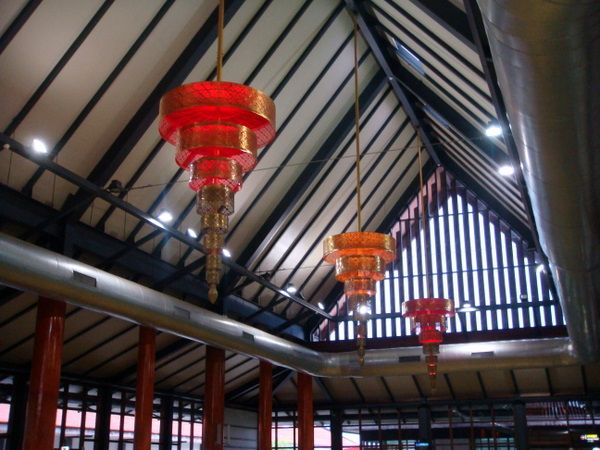 Roof decorations in the check-in area
I was surprised by the amount of check-in desks. There were only three open, all of them for JetStar. There was also an area with many, many bags, which were of the Americans in the tour of vanishing cultures, who were on a chartered 757 with basic Moncarch colorscheme and Starquest Expeditions titles, which was headed to Kathmandu, in Nepal. I was slightly envious of their trip
After checking in we went through passport control, paid the USD25 "Convenience Fee" (err... airport tax!), and through security. After that we checked out a very overpriced artifact store, which was a total rip-off. A small wooden buddha was going for over USD200, whereas I bought a very nice bronze buddha at an art gallery in town for under USD100. It's a beautiful piece though!
After the pax to Nepal boarded their charter plane, the 3K flight was announced and we went through the gate to walk on the tarmac towards the waiting A320.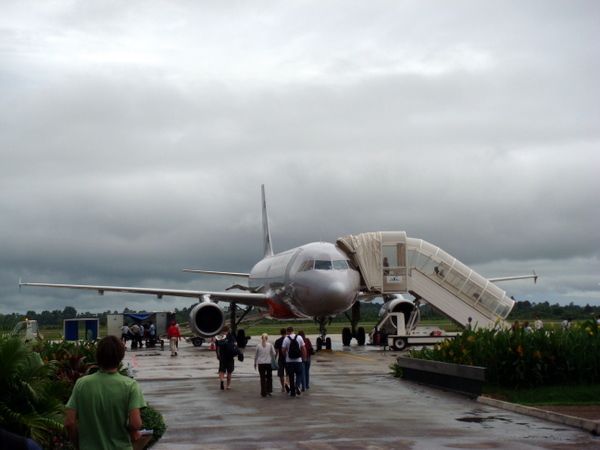 3K/JQ A320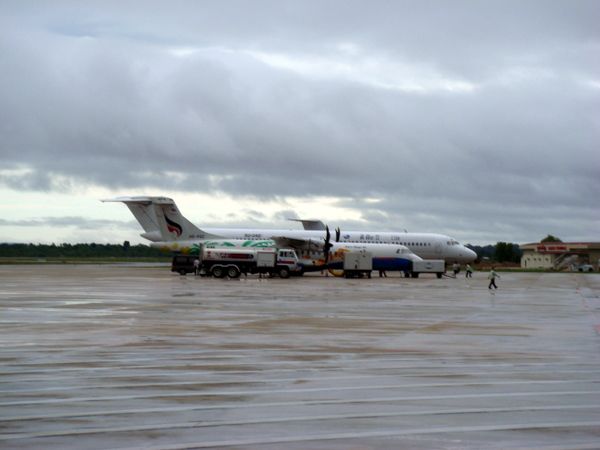 PG ATR and some Chinese airline MD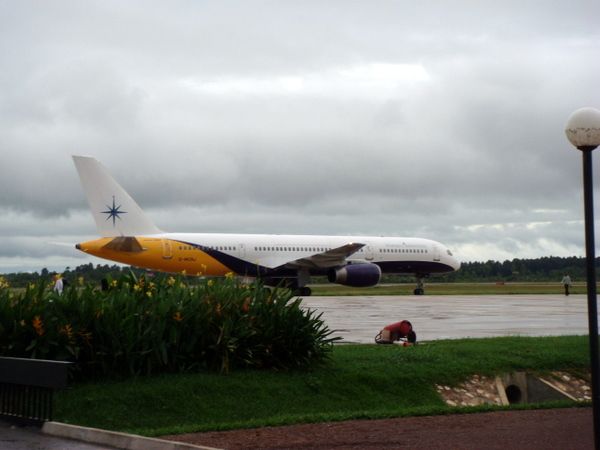 Charter 757 in basic Monarch colors and Starquest Expedition titles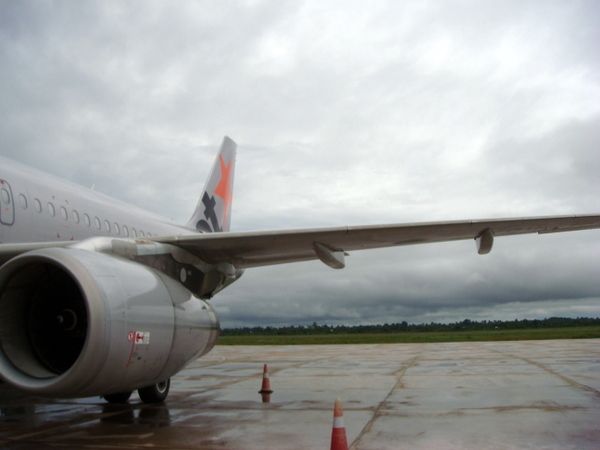 Our A320 to SIN
After boarding was done, we pushed back and headed for the active. We took off to the West (I believe) and head straight over the South China Sea towards Singapore.
There was BOB food on offer, and we got two coffees and a chicken foccacia. The coffees were ok, but weak compared to Vietnamese or Cambodian coffee. The foccacia was also ok, although a weird option for breakfast food.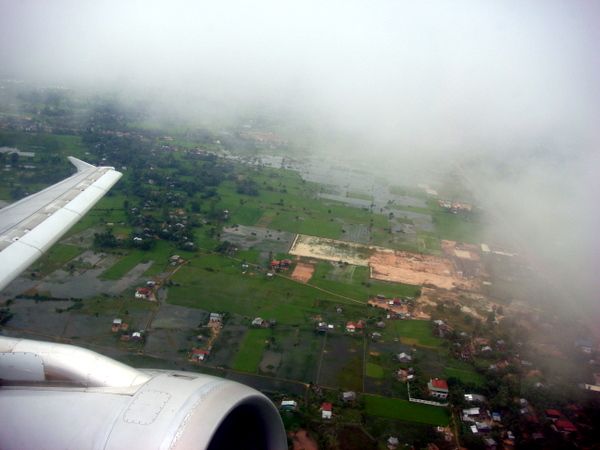 Departing REP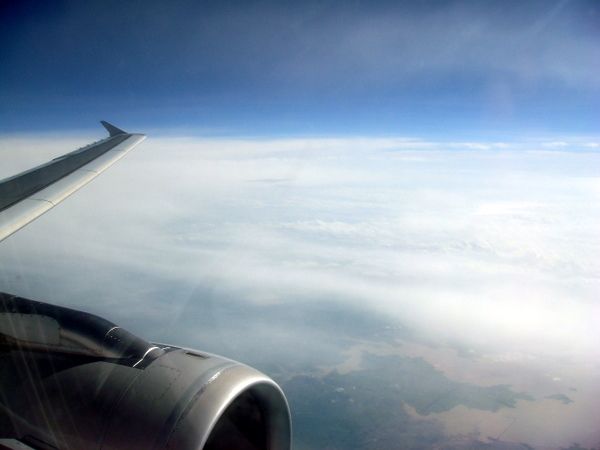 Crossing the South China Sea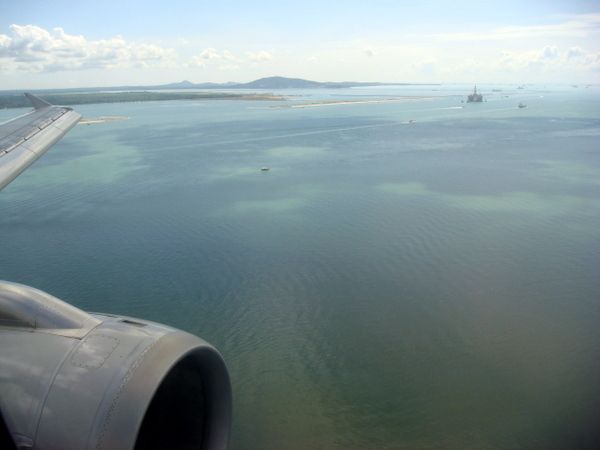 About to land
The flight was uneventful and in the blink of an eye we were already on descent to SIN. We landed from the North on rwy 20C, and after vacating the rwy we headed to T1.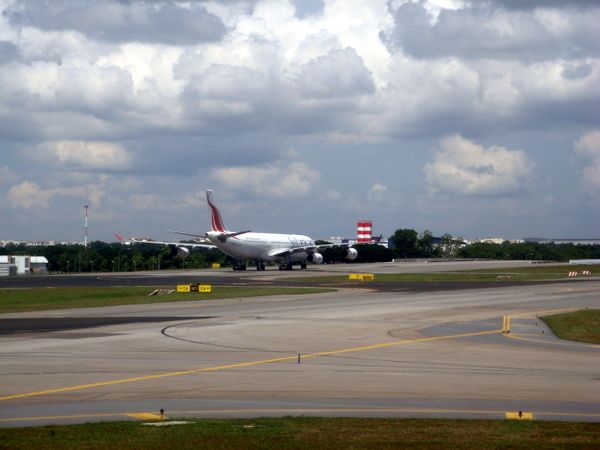 Sri Lankan A340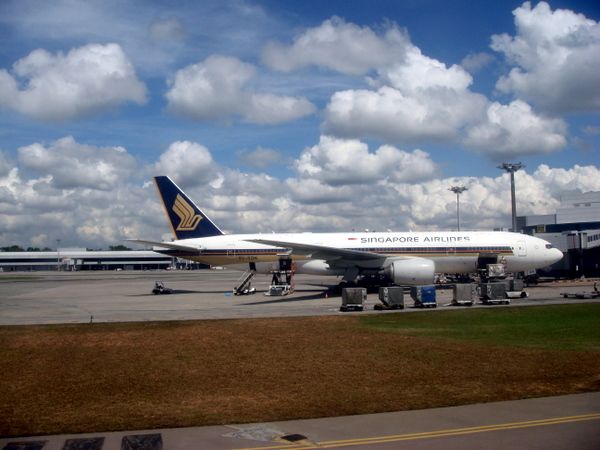 SQ 772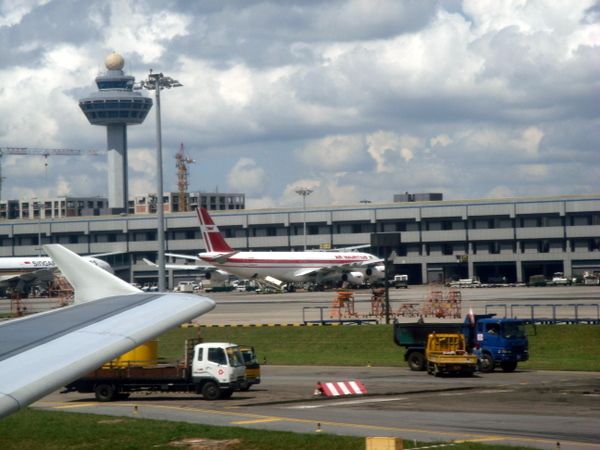 An exotic Air Mauritius A340
Overall JQ was the usual deal, having them flown once before to DPS. They are the quintessential LCC, but a quite professional one at that.
MI was ok inflight, and the food was a nice touch. However, I was appalled at the treatment of their premium pax (MI's FF program is also KrisFlyer).
Thanks for reading and please be kind and leave a comment on how to improve. Some of my most recent reports:
To Vietnam On A Tiger & The Singapore Girl (Pics)
(by
Coal
Oct 9 2007 in Trip Reports)
Vietnam Airlines: Saigon-Hue-Hanoi (Pics)
(by
Coal
Oct 10 2007 in Trip Reports)
My upcoming reports are my first trip on the A380 from SYD to SIN on SQ's new Business Class in early November and my frist trip on the world's longest sector, SIN to EWR and back, on SQ as well, in late December and early January. Stay tuned!
Cheers
Coal