9th October
DL 11; LGW-ATL
Aircraft: 767-400
Seat: 30A
Departure: 0835
Hello Again,
Once again, it was time for me to head back to Atlanta. Unlike most of my trips, I had two sisters and my niece in tow.
ATL-LGW TR
Some pictures from our visit to the UK:
My sister and I - London's Tower Bridge: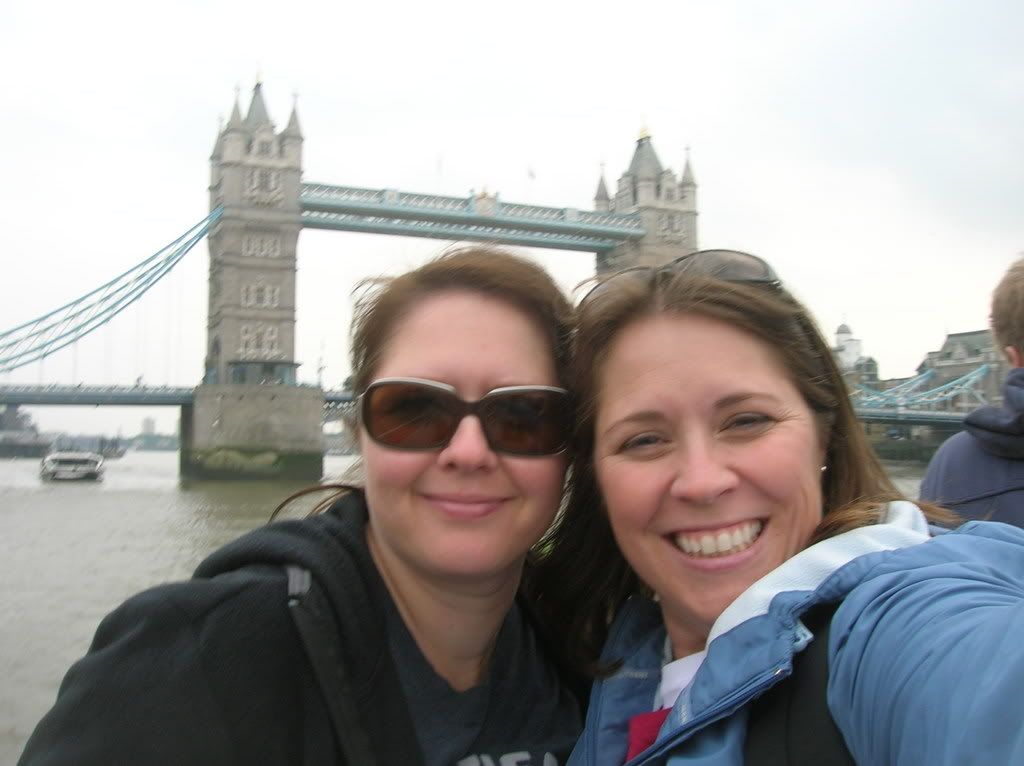 London Eye:
Big Ben..sorry...slightly blurry..real shame.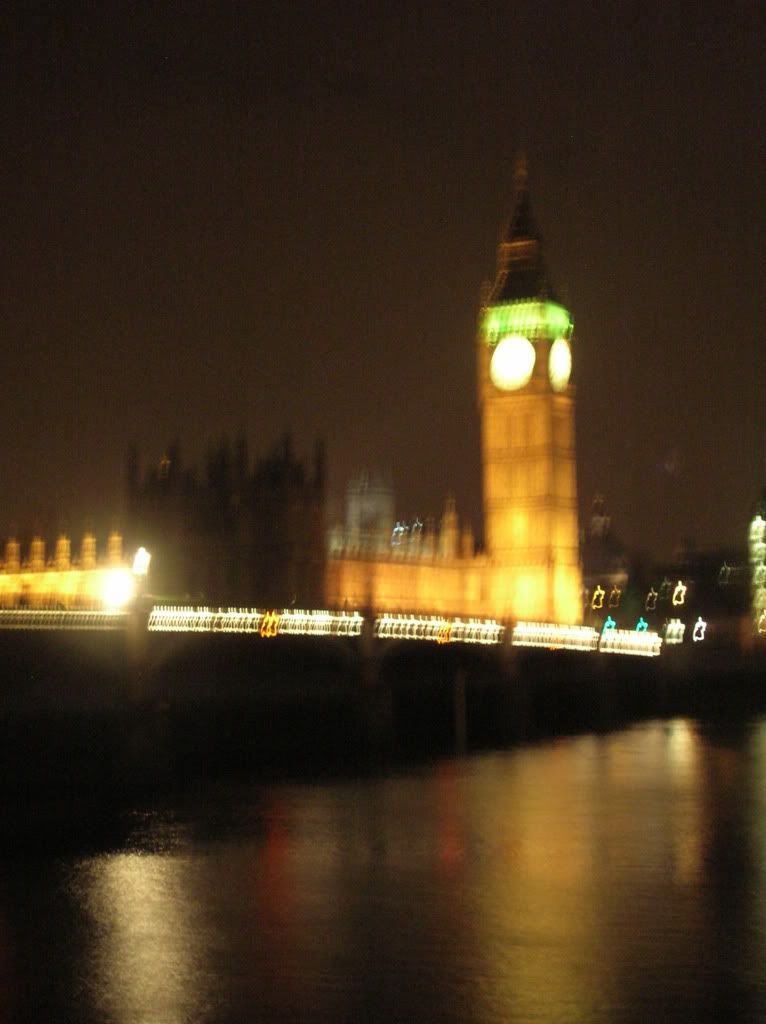 I had to pay homage to my many friends who are NYG fans: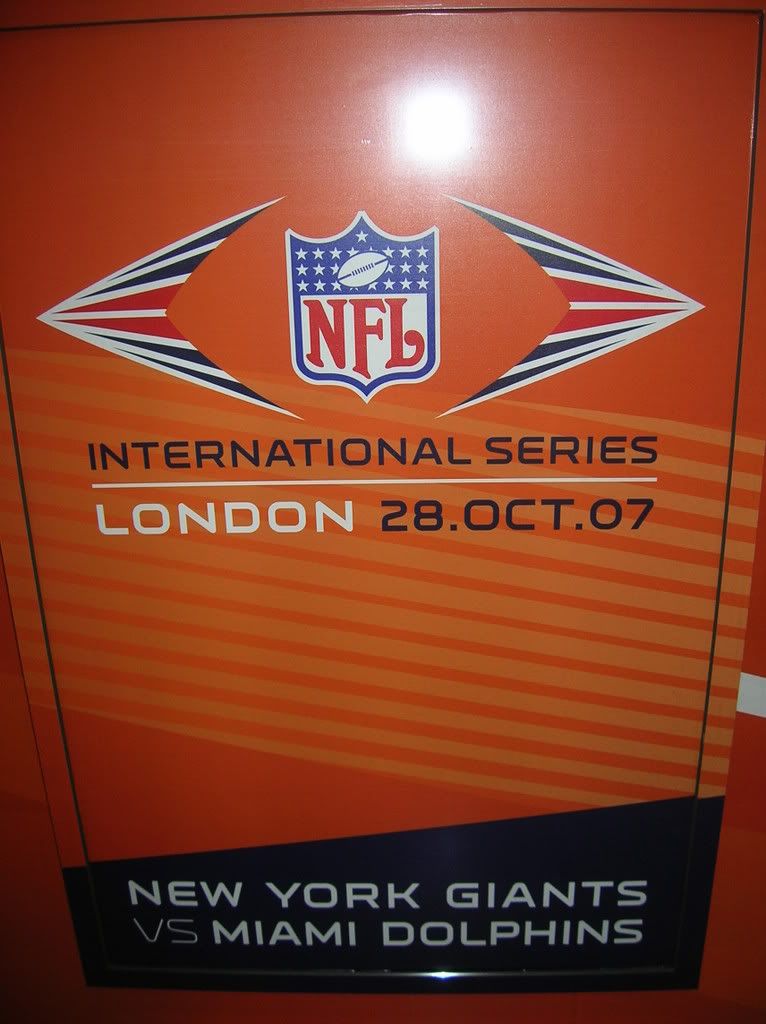 In order to reduce driving time, we stayed at the Holiday Inn Express Crawley, which is about 3 miles from Gatwick. II have found that HIE has very consistent service, amenities, etc. in the UK and we almost always use them when we%u2019re in the UK. Since we had a morning flight, I shuffled my family out of the hotel around 530am.
After a quick drive, we were at the airport and turned in our rental car %u2013 we had a VW Jetta TDI. I highly recommend this car! It was very speedy on the motorway and great on gas mileage; I brought it back to Avis on fumes and had driven about 529 miles on my prepaid tank! Unfortunately, I did not take a pic of the car - silly me.
We arrived in North Terminal Check In area around 615am. The check in area was busy, but the DL counter was relatively empty %u2013 a few people at the BusinessElite check in and a couple at the coach desk. The agent called us up separately, as we were all (except sister and niece) on different itineraries. There was a computer glitch and she sent one of my sisters and I to the BusinessElite counter to check in. The gate agent was very helpful - Delta agent, not Servisair %u2013 and gave us FastTrack stickers to make security a little faster.
All four of us were able to use FastTrack since we were traveling together. This line was fairly short in comparison to the regular line%u2026I%u2019d say it saved us 10-15 minutes. I have found that security in London's airports (LHR, LGW, LTN, STN - I have not used LCY) can be pretty crazy, especially with the 1 carry on business. This trip was the first time I had to remove my laptop. It was not, however, the first time I've been patted down - even though the metal detector did not go off. My sisters had to have their shoes scanned, but somehow I missed this - perhaps the patting down meant my shoes were not suspect? Who knows.
LGW North Terminal Departures Lounge: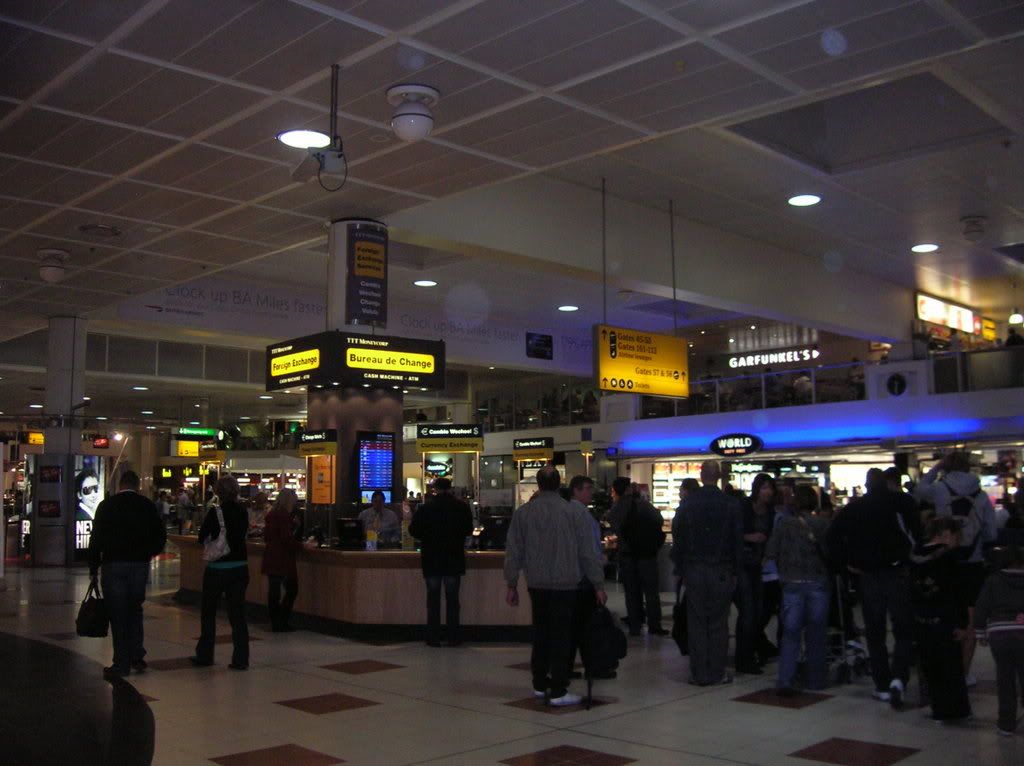 Once we arrived in the Departures Lounge, we got some breakfast at a bagel/smoothie counter across from Eat on the second level. The name has escaped my mind at the moment. They only had plain bagels, which I normally detest, but I ordered anyway and it was in fact decent. I also had a smoothie that was not decent. After eating, we spread out to do whatever last minute shopping and wait for the time to go to the gate.
Around 715am, the departure screens indicated that we should go to our gate. We headed there, had our boarding passes and passports checked, then went into the secure area at the gate. At approximately 0805am, we began boarding. As with the outbound flight, the flight was not terribly full. There were many open rows along the bulkhead and in the middle. This time we were 30 A/B/C/D%u2026exit row was quite nice. Since it was the same aircraft I had been on coming to London, I did not take as many pics.
Our 767-400: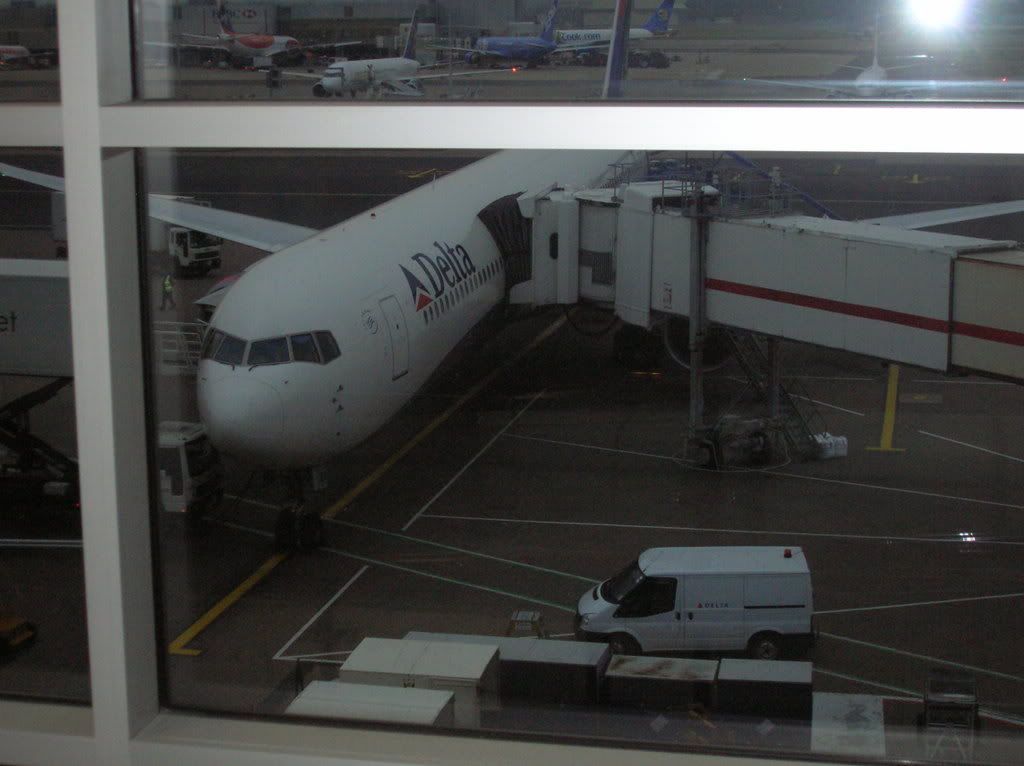 CO 777:
Take off @ LGW:
As with the ATL-LGW leg, we were given an amenity kit %u2013 toothbrush/toothpaste, lotion, eye mask, and headphones. A nice touch!
The food was fine - lunch was chicken - my sister liked the gravy, I did not ... then again I am not a fan of gravy. There was a salad, dessert, and bread as well which were all fine. For the snack we had a pizza with spinach. The spinach looked gross; sort of like mashed up baby food, but the pizza was pretty good. I prefer the pizza they've served in the past that was cheese with no spinach. Drink service was very frequent and I never (when I was awake) did feel as if they needed to come around more often.
This 767-400 had the newer touch screen IFE, which I like a lot. I watched Evan Almighty and Hot Fuzz%u2026which I found a bit silly, but amusing nonetheless.
Over the Pond: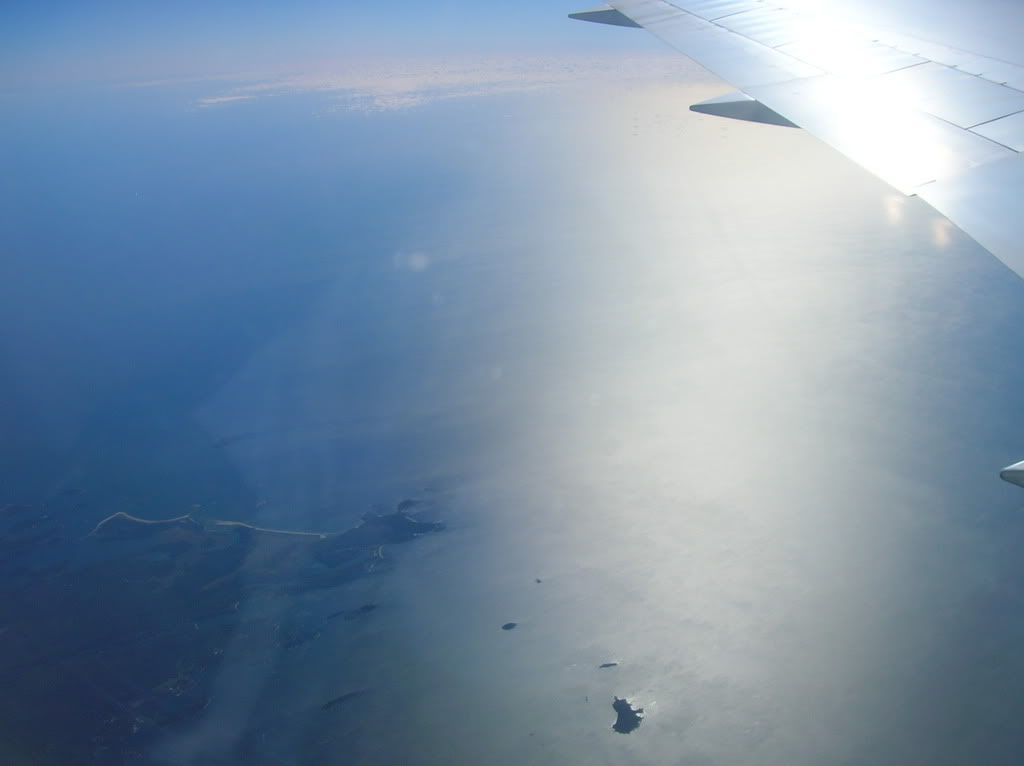 For a westbound TATL flight, this one was very quick and we landed in ATL about 45 minutes early with a flight time of 8h10m or so. MUCH better than the almost 10 hours it took last January because of weather and a route that brought us into the US over western NY State! :-P
Landing in ATL:
As a resident of ATL and DL frequent flyer, I am definitely partial to DL. This flight went great! I was pleased with their service, the amenity kit.
That's it for this TR - more to come shortly with the last RT of my leave - ATL-LAX-ATL.
Cheers,
robin
[Edited 2007-10-25 09:47:50]
[Edited 2007-10-25 10:15:04]
[Edited 2007-10-25 10:18:58]