Another empty day in my agenda, so a good day to fly out and go spotting in MUC with a former class-mate. At first we wanted to drive by car to DUS, but we decided to combine spotting with some flying. So I booked some tickets with LH for today.
At 03.45 my alarm clock went off and I drove to my friends place 6km from the airport AMS. Check-in with my e-tix went wrong and we had to queue at the check-in desks. Fortunately it was not too busy and a nice female agent checked us in for the first flight of the morning to MUC.
Security was a breeze as we only had some photo-equipment with us. It only took 10 minutes to pass security and we decided to grab a cup of coffee at the newly opened Starbucks coffee-counter. We walked down to the B-concourse where 2 LH birds were waking up after an overnight stay at AMS. A 737-300 at B9 for FRA, and at gate B11 a small Canadair CRJ-200 was waiting for us to join on her first flight of the day to MUC.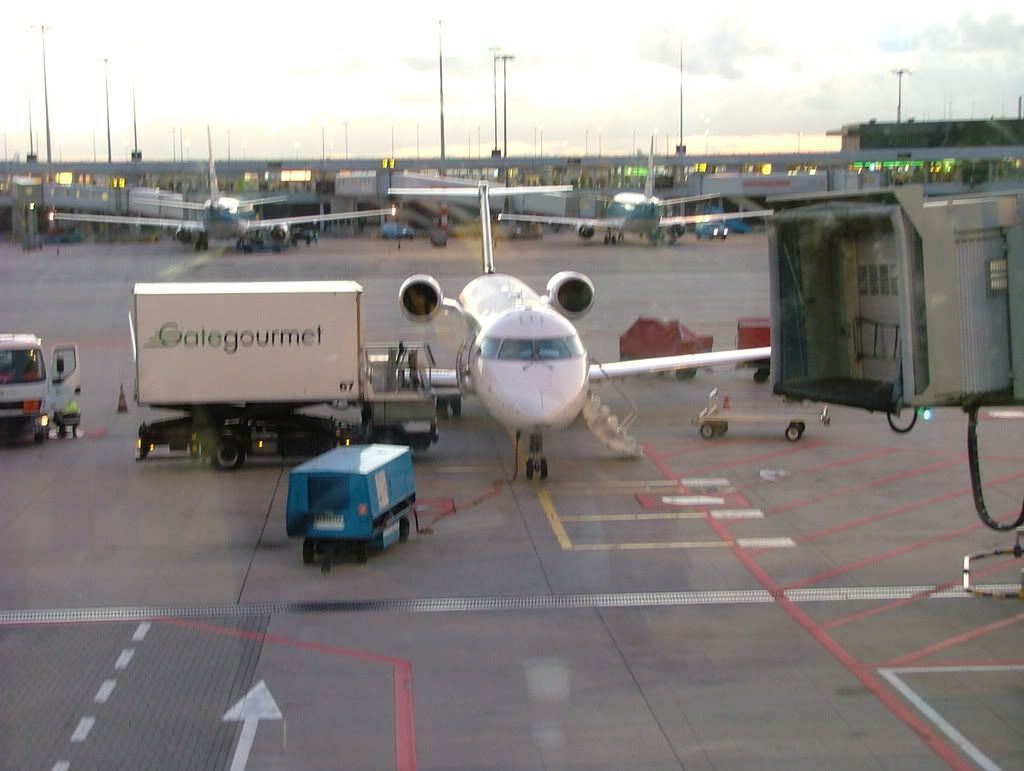 Flight: LH 4705 ( operated by LH Cityline )
Routing: AMS-MUC
Reg: D-ACHA
Type: Canadair CRJ-200LR
Seat: 11A
Load factor: 75%
2nd flight on the CRJ-200 and the 1st on this machine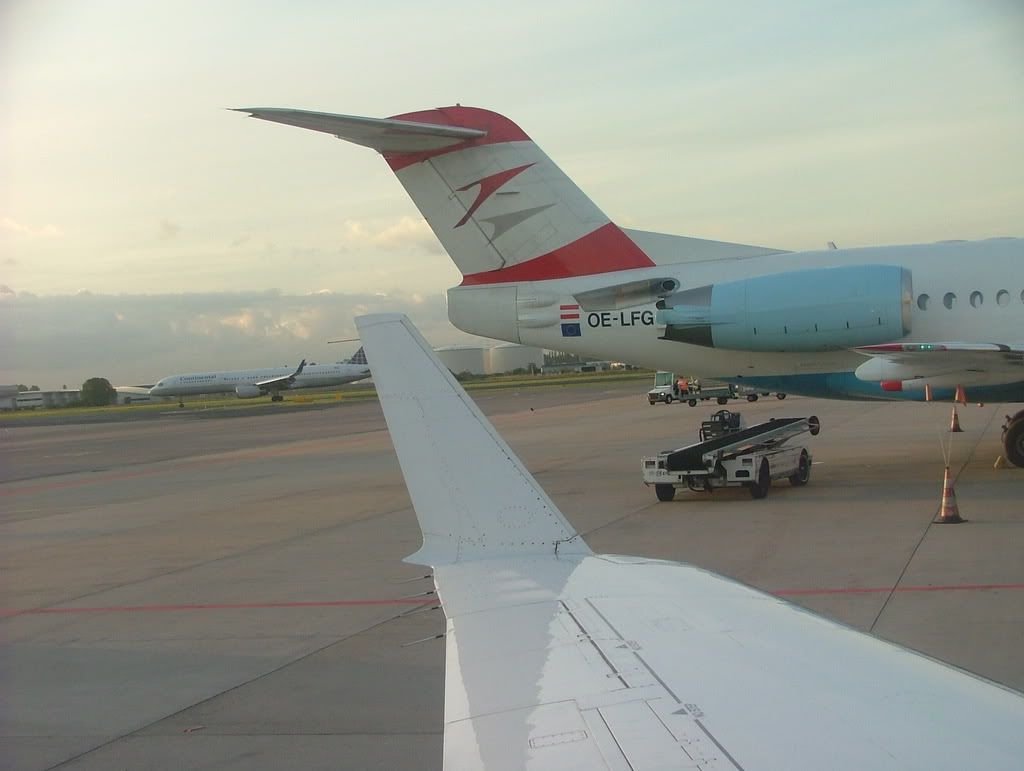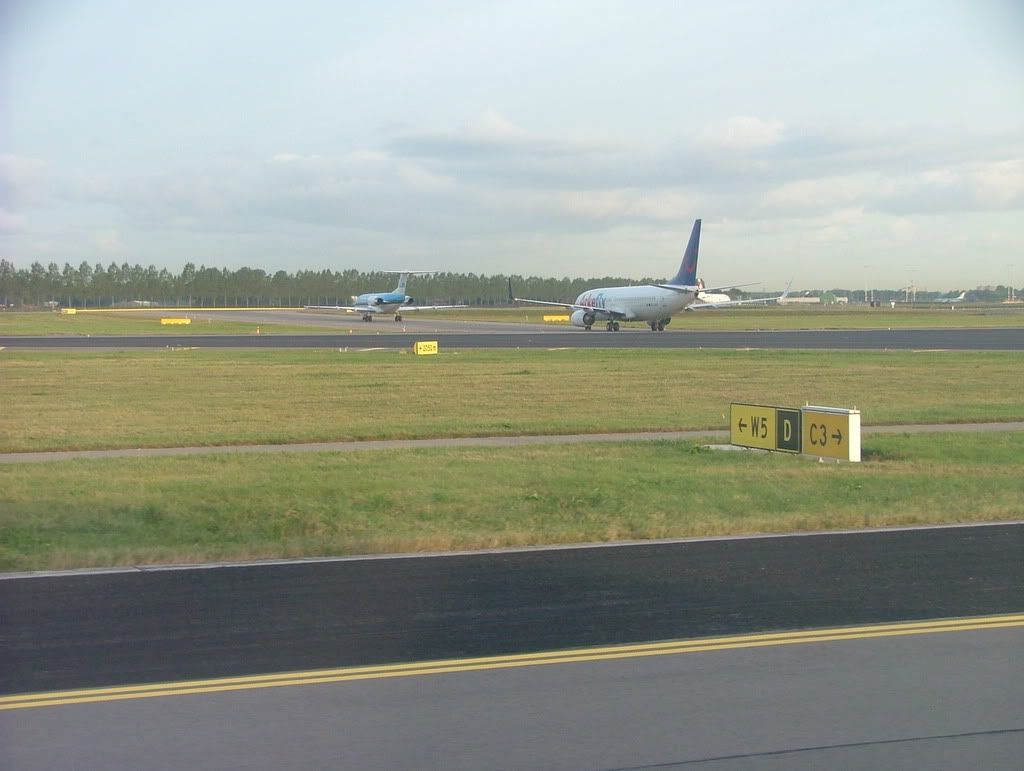 Although the aircraft was parked at a finger gate position, we had to walk down the stairs and board via the stairs into the aircraft. As it is only a small bird, boarding was completed within minutes and we were soon ready for Pushback. Our captain had a rushy morning I think as we taxied with a very high speed. Still it took us 12 minutes before we queued up as nr.5 at rwy 36L. After a quick turn we headed to the south-east towards the Dutch-German borders.
The aircraft was in a good condition with surprisingly a very good seat-pitch. And bearing in mind I was quite far in the back of the aircraft, the engine noise was not too loud.
We were served some coffee and juice together with 2 small sandwiches ( 1x cheese, 1x Chicken ). Soon we started our descent into MUC and we landed smoothly on rwy 26L.
We taxied to a remote stand next where a bus was waiting for us. It took us to the terminal and we arrived in Bavaria.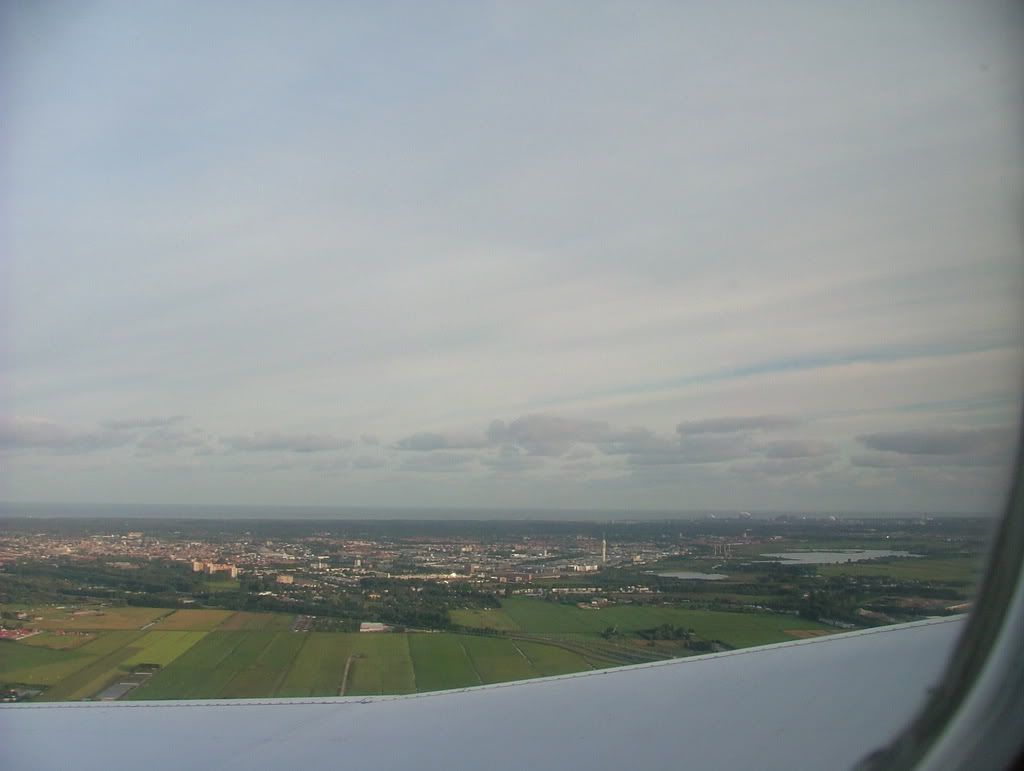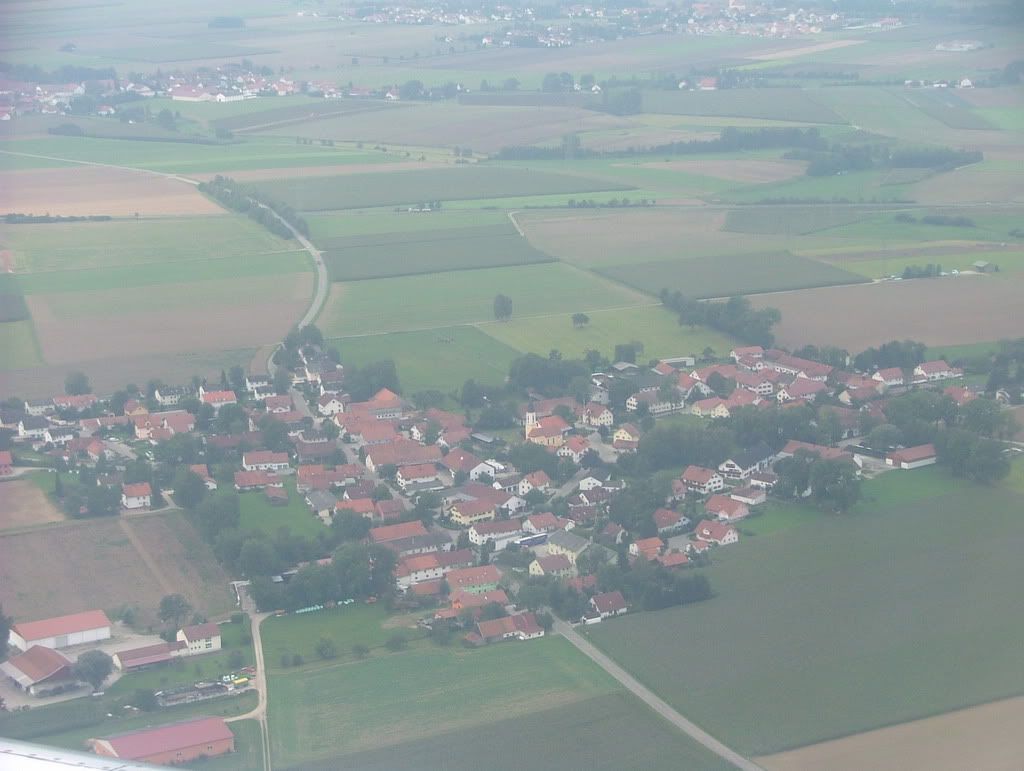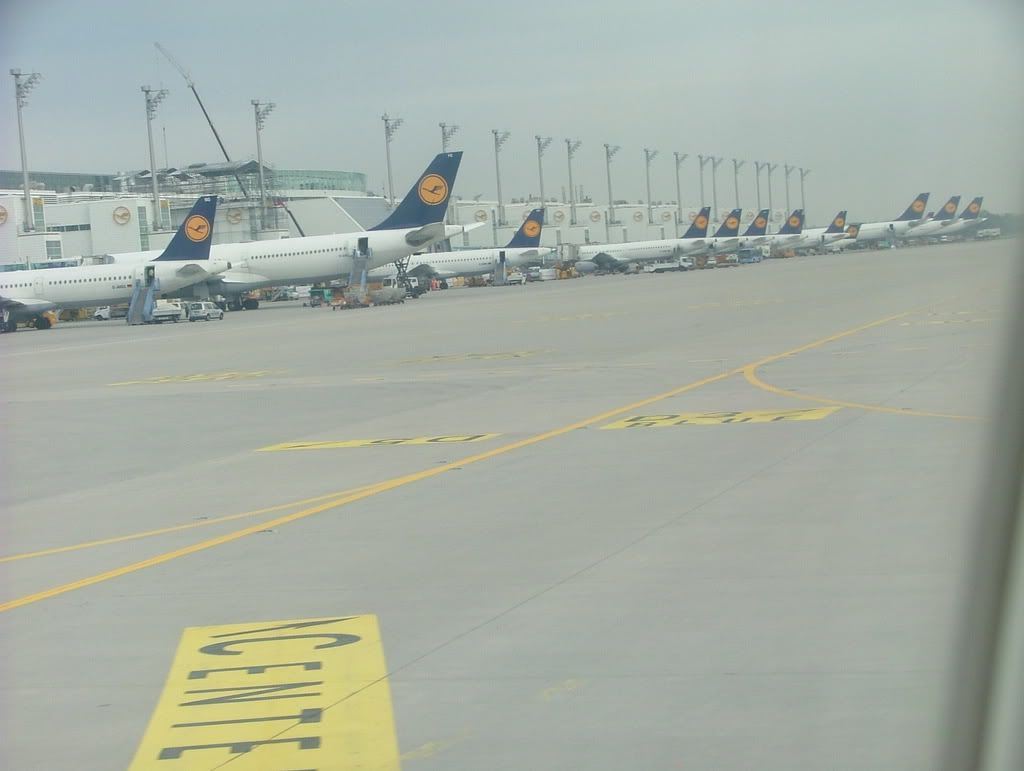 whole lotta kranich
We decided to check out the T2 observers deck, but after some minutes we decided to go to the Airpark as the views were not too good here. So downstairs again and we walked to T1 to catch the S-bahn to the next station. We passed the aircraft in the park (BO-105, DC3, Ju52 and Connie ) and climbed the hill to check out the movements at MUC.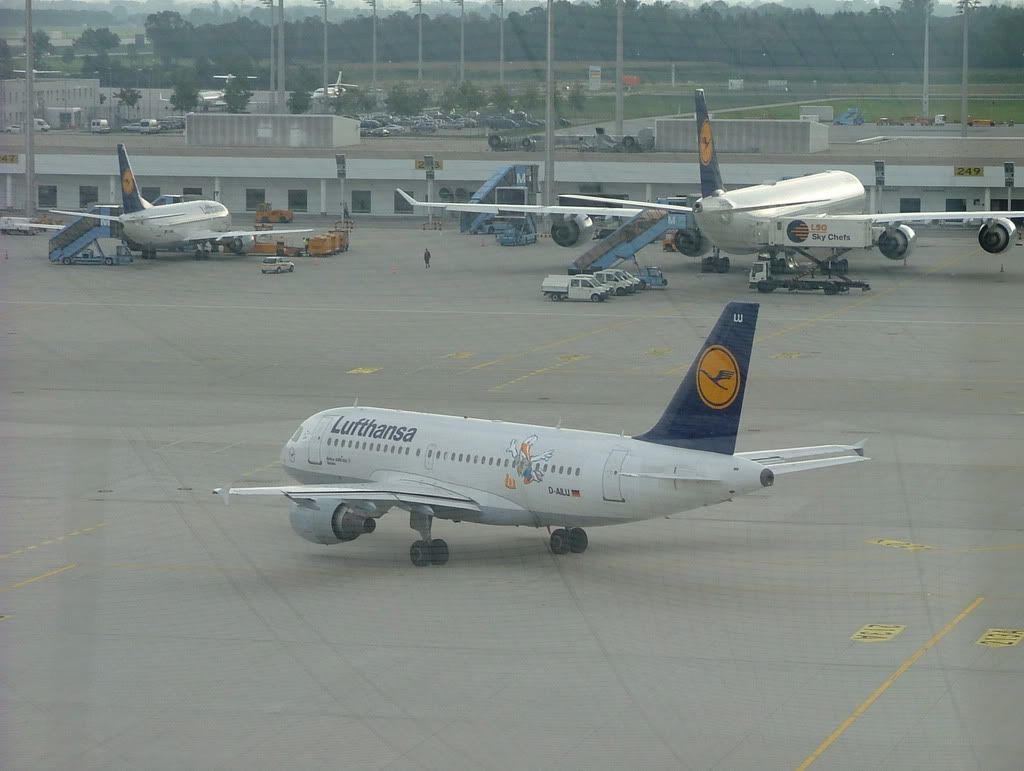 D-AILU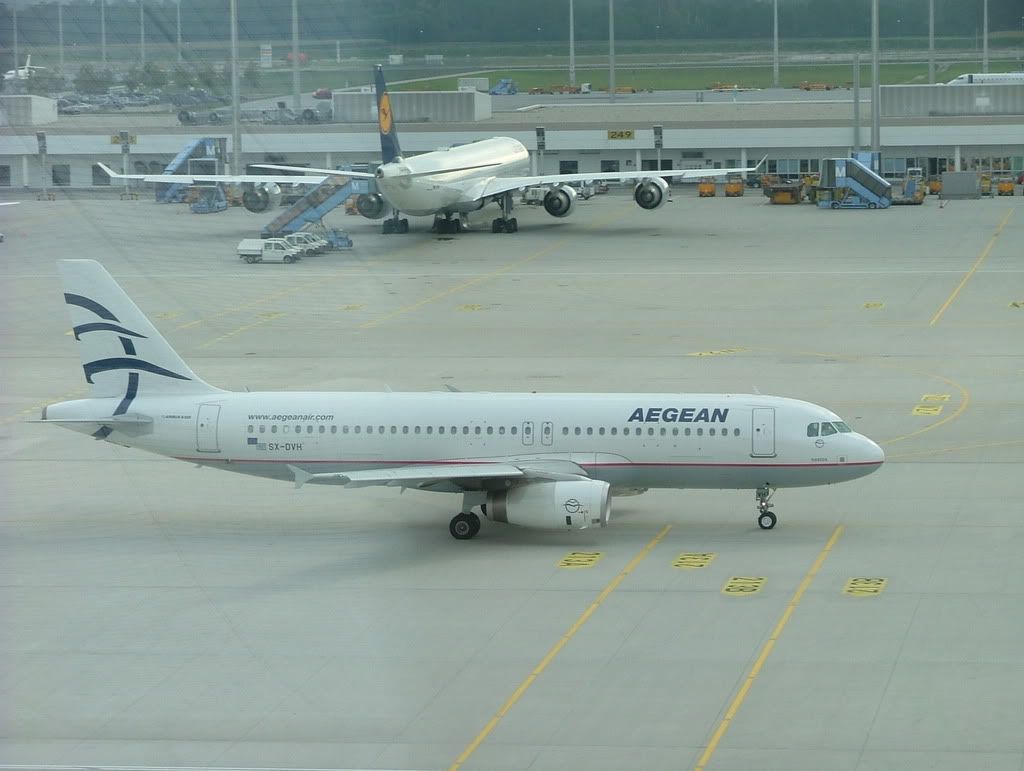 nice and shiny Aegan 320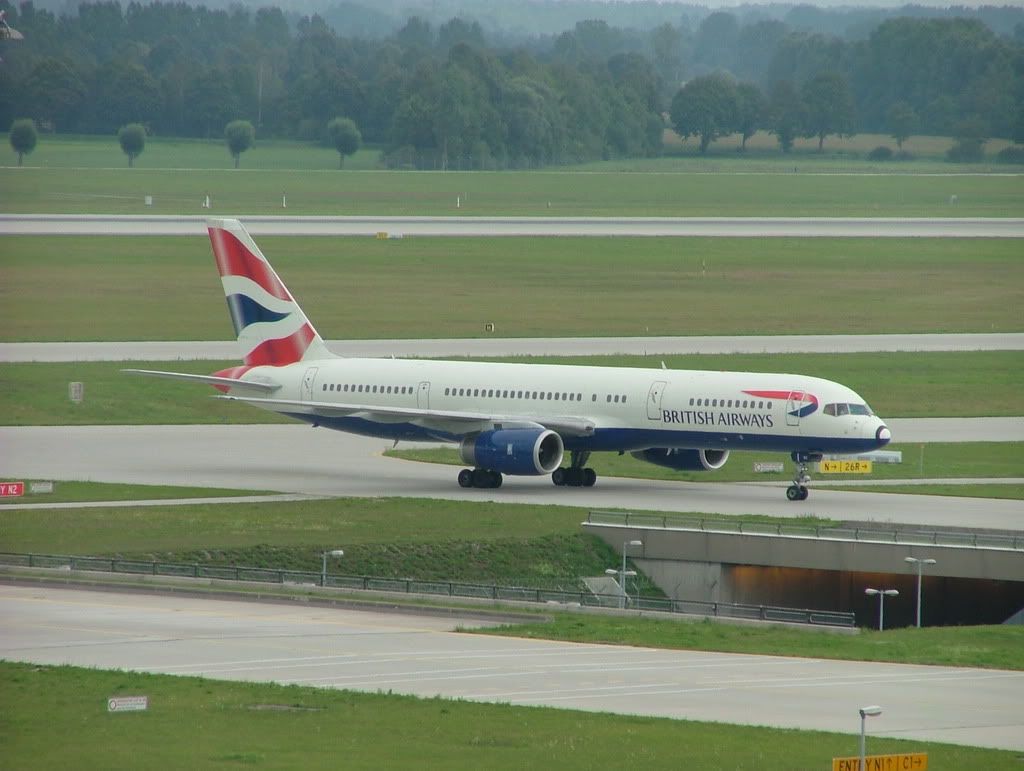 BA 757-200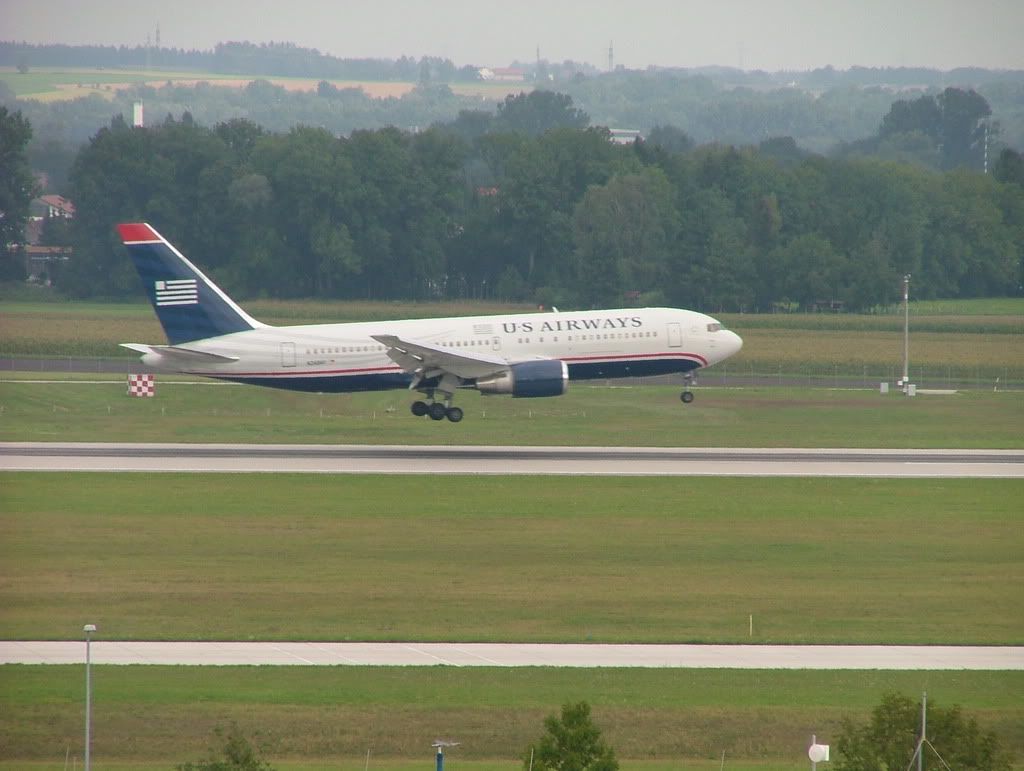 US 767-200
AB 737-800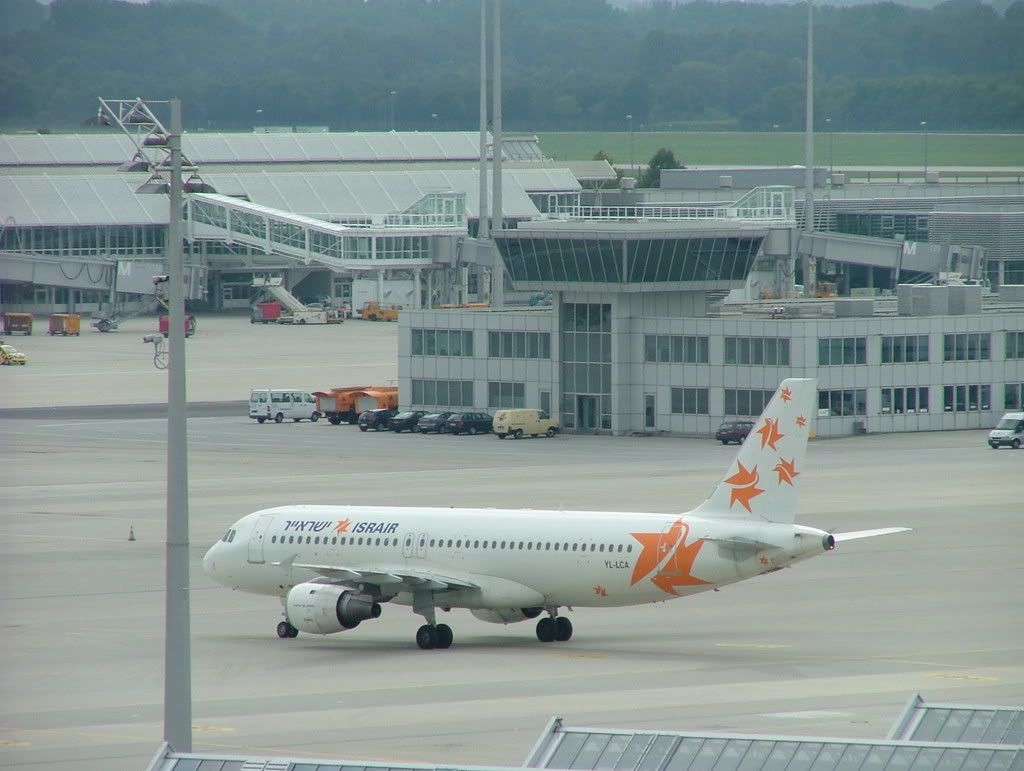 Israir 320
LT 330-200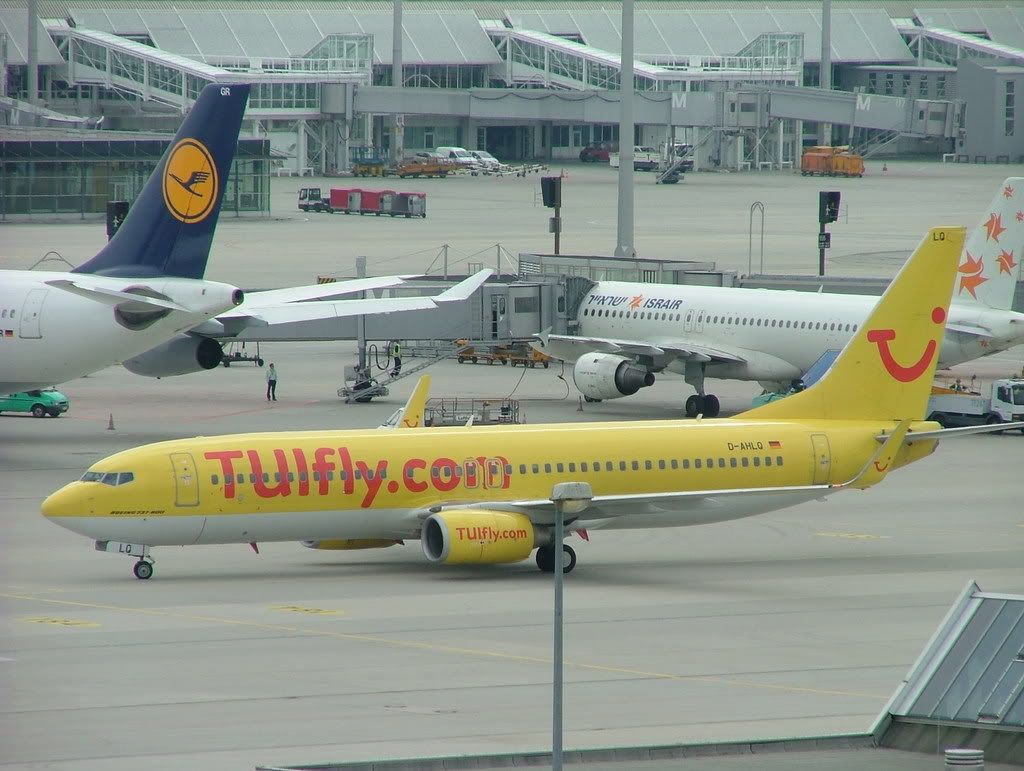 TUI 737-800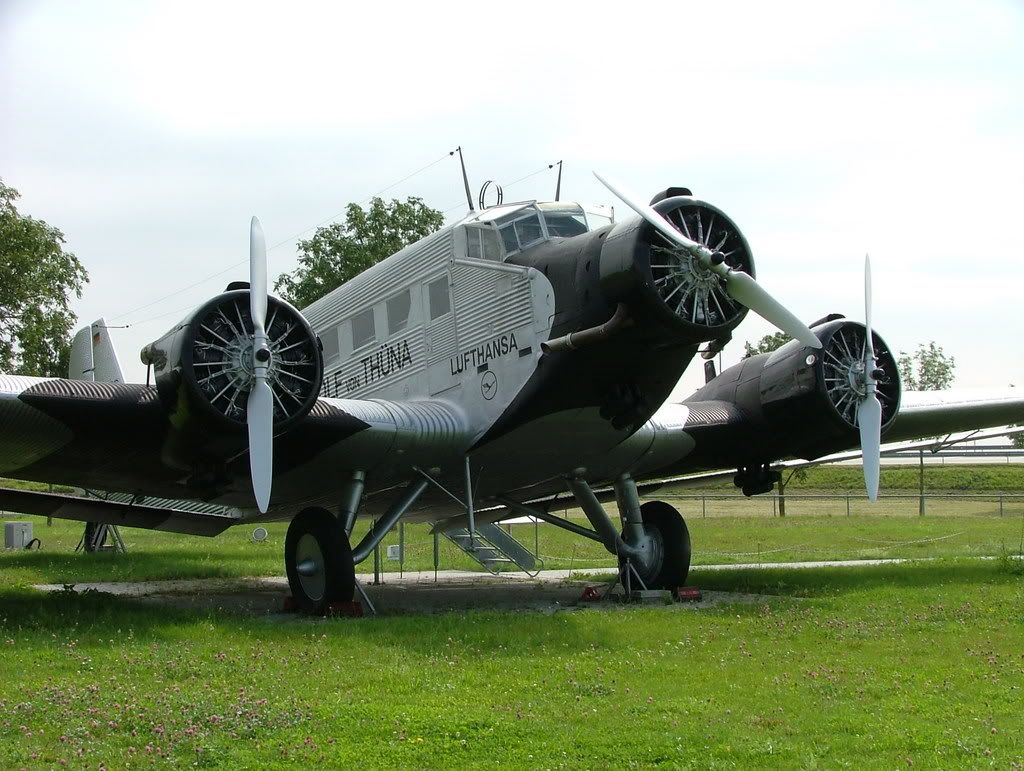 'Tante Ju' ( Junkers 52/3M )
After a couple of hours we went back to the airport and check-in for the first possible flight to FRA. Through security we went, which seemed to take hours. For some reason the X-ray machine went of every time, and after 30 minutes we finally passed security on this quiet day at MUC. I really don¡¦t want to know how long it takes here on a busy day!
Gate G26 was our goal now, which is located directly behind a big tax-free store. Smart move MUC. We made a pit-stop at the coffee counter, as LH is offering free coffee and tea at MUC. A very nice gesture I must say.
Flight: LH 973
Routing: MUC-FRA
Reg: D-AIQA
Type: Airbus A320
Seat: 21F
Load factor: 80%
6th flight on the A320 and the 2nd on this machine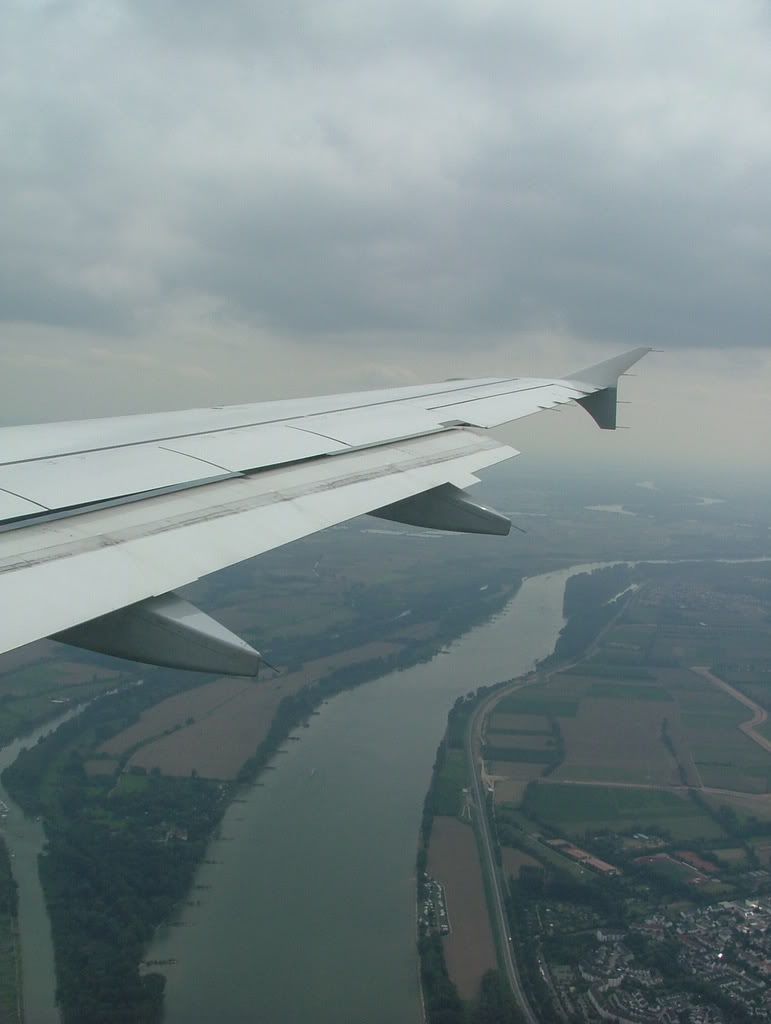 Boarding was again a breeze and we soon taxied to rwy 08L for a nice take off. The flight was uneventful, as it is a very short hop from MUC to FRA. I can't believe LH actually operates 330's at the moment between MUC and FRA. On the other hand a pity that we got an A320.
We first passed FRA before turning sharp right for a rwy 07L landing. Landing was a bit tough and we taxied to a finger-gate at the A-concourse. We walked to the sky-train and took the train to T2. Here we had a ¡§meal¡¨ at McDonald's and after that we went outside on the observation deck. Again we stayed for some hours taking various pictures of the airport action.
EK 330-200
Almost ready for taxi
Red tails at FRA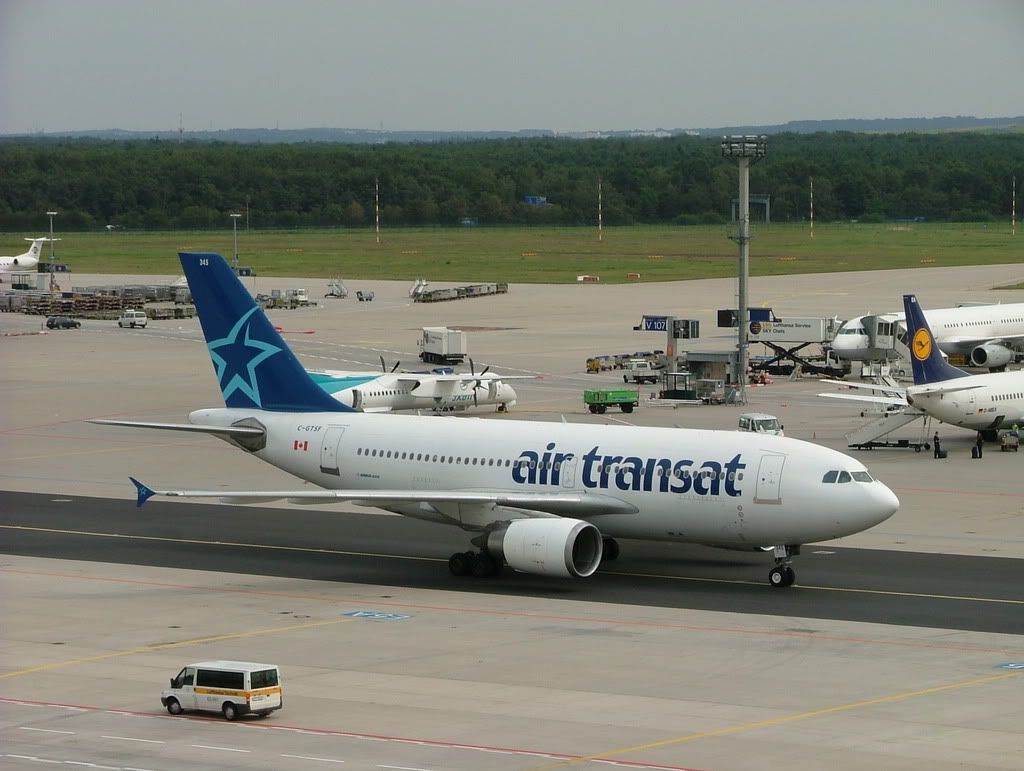 TS A310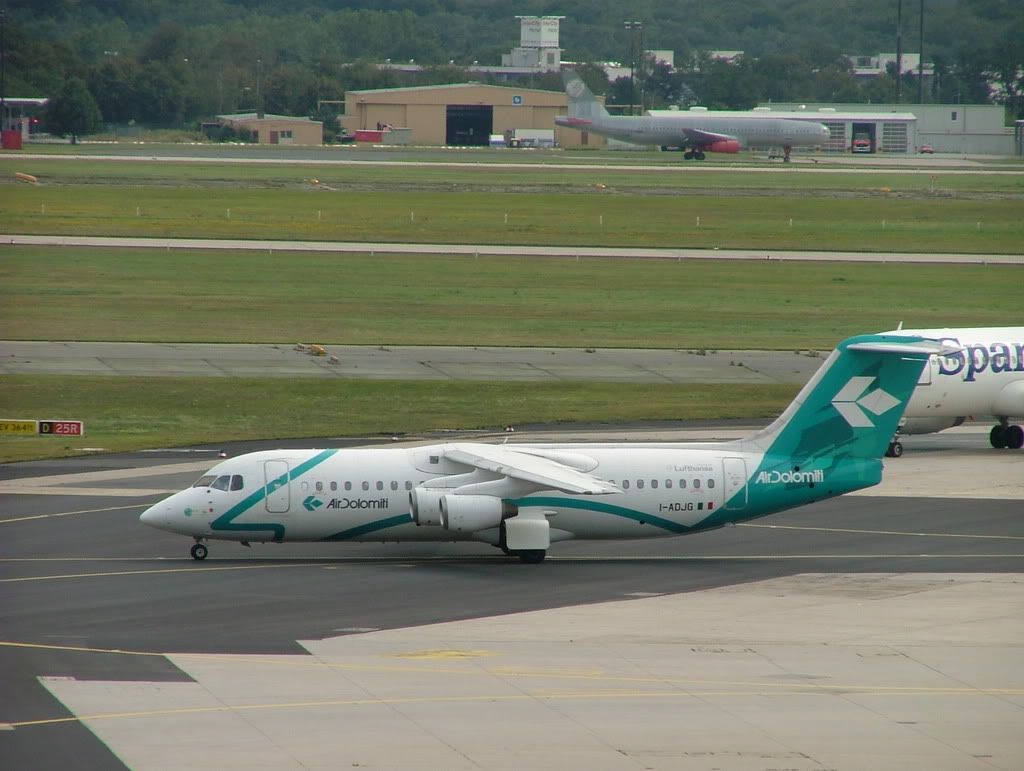 Dolomiti 146-300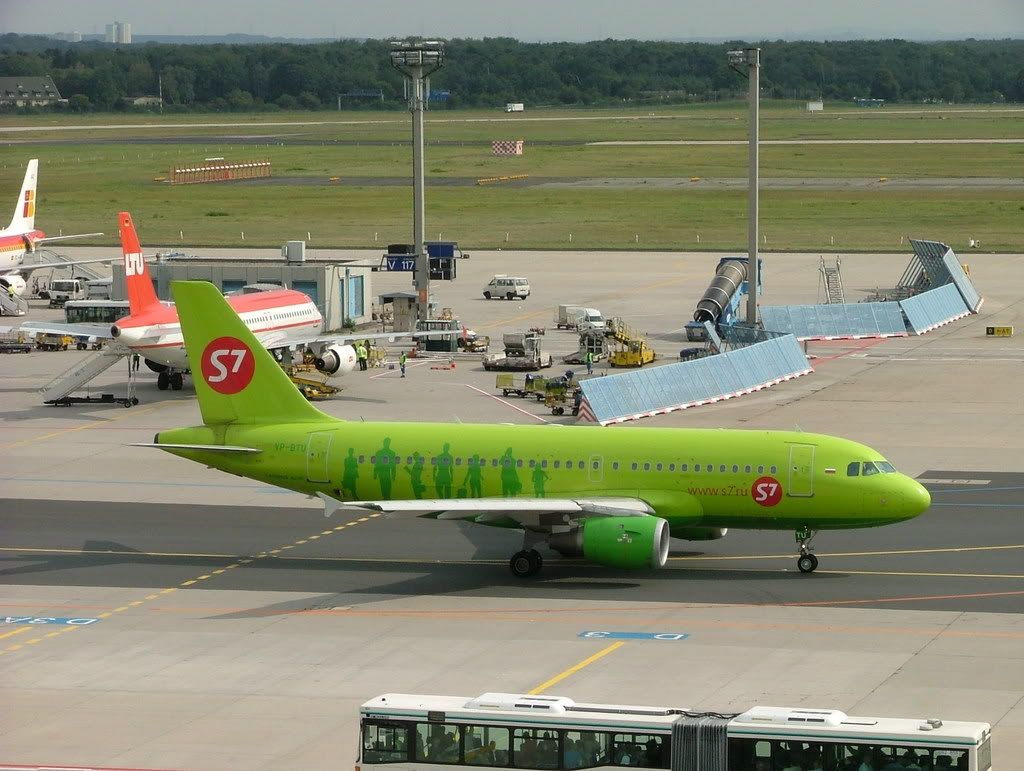 S7 A319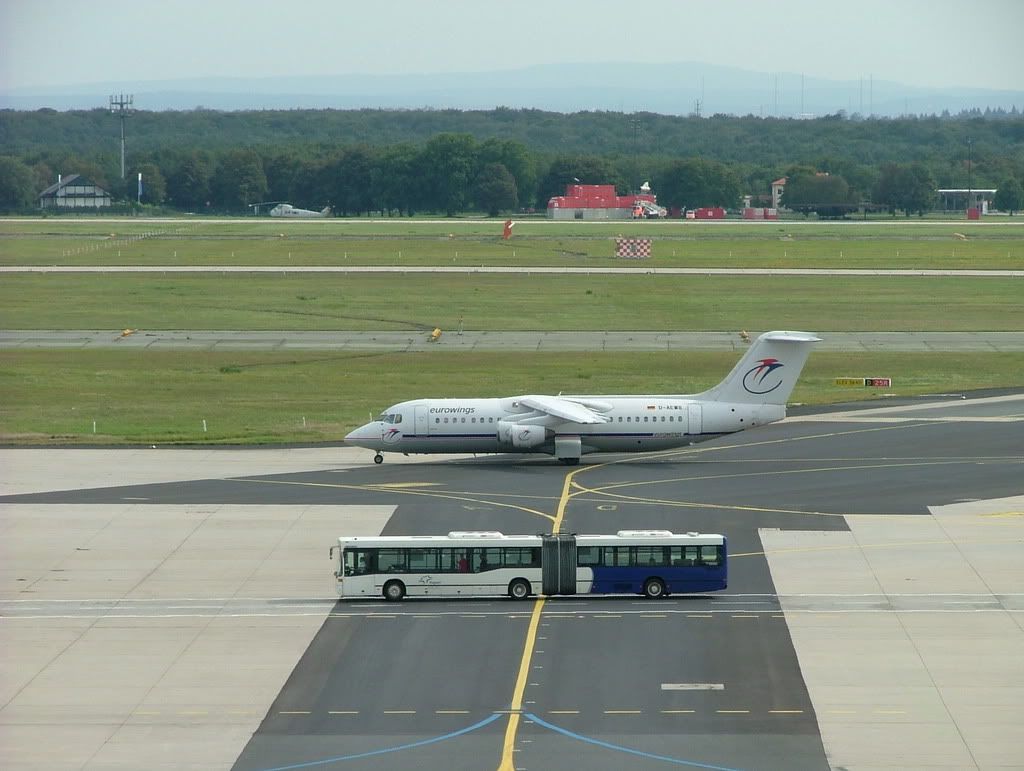 EW 146-300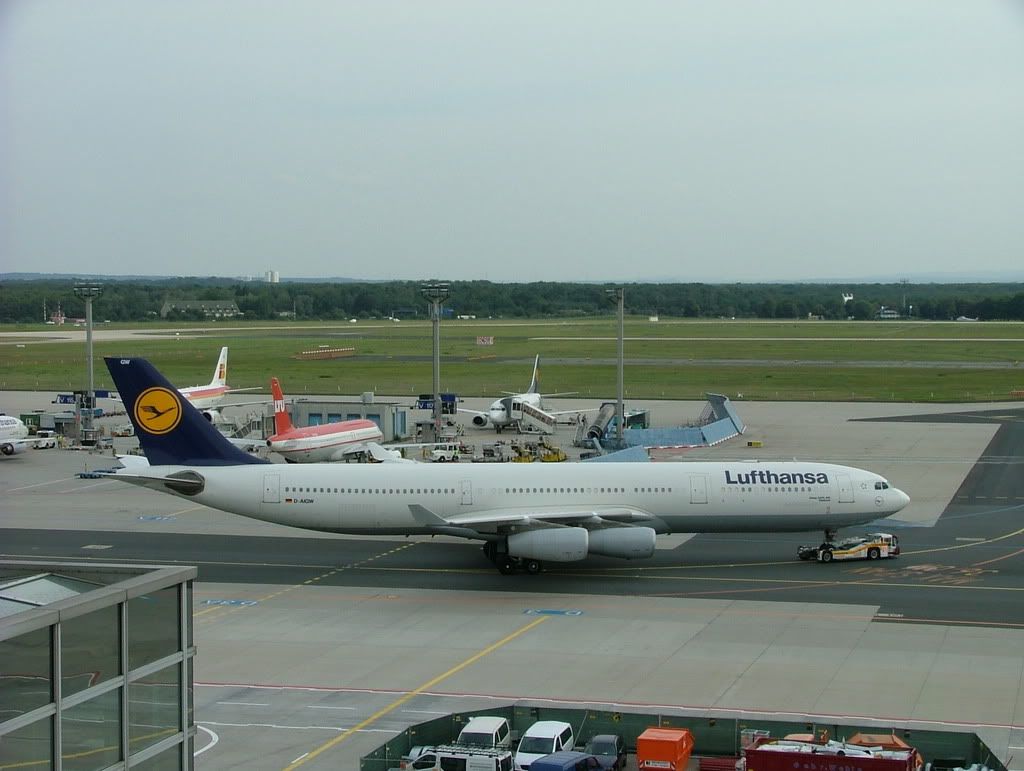 LH 340-300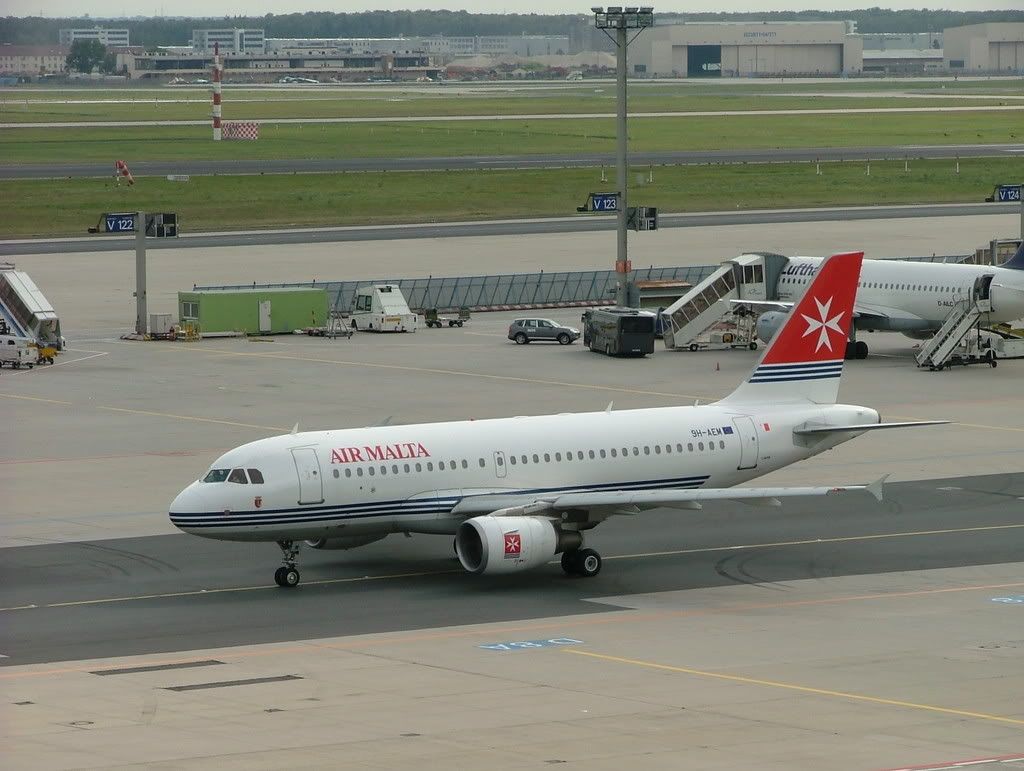 KM A320
New door attached
Flight: LH 4682
Routing: FRA-AMS
Reg: D-ABXS
Type: Boeing 737-330
Seat: 18E ( 18F actual )
Load factor: 95%
5th flight on the 737-300 and the 1st on this machine
Now it was time to go home again, and with some full memory-cards with nice pictures we were happy about today's results. Our assigned gate was A36 which is quite a walk from the main terminal, and with only minutes left we needed to rush to make it to the flight.
My rule then is, don't run but walk fast. If you run, you'll miss it.
We were in time to make it to the flight and we quickly boarded this refurbished 733.
You really can't tell that this bird is around 20 years old looking through the eyes of the average passenger. We enthusiasts know better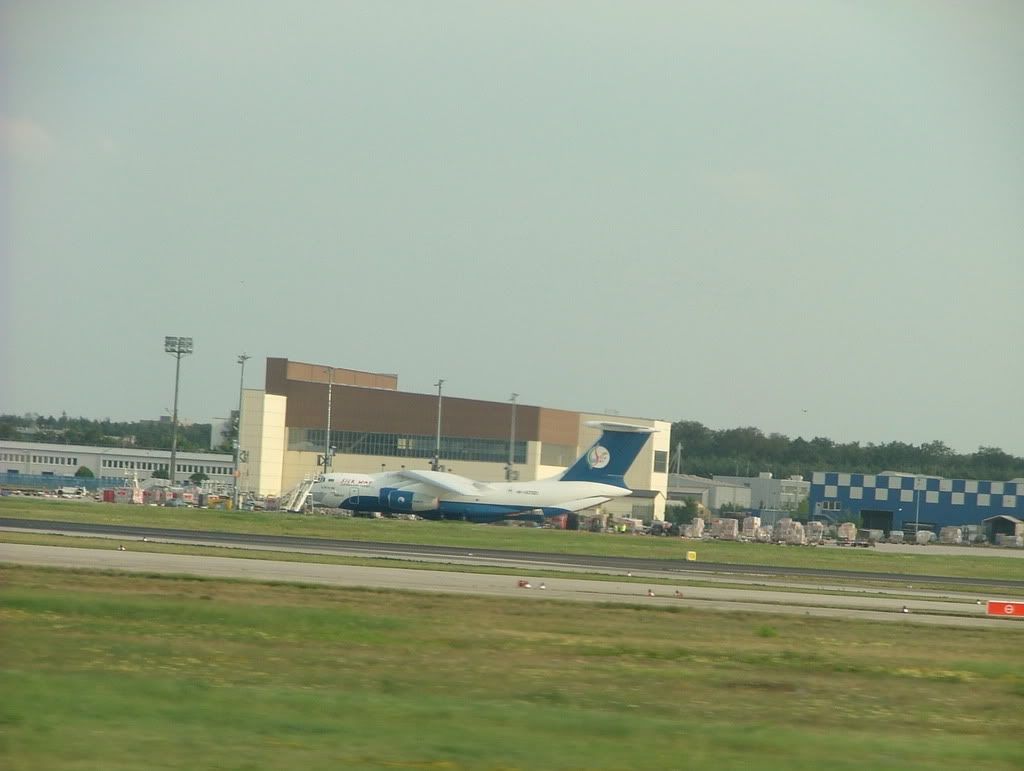 Il-76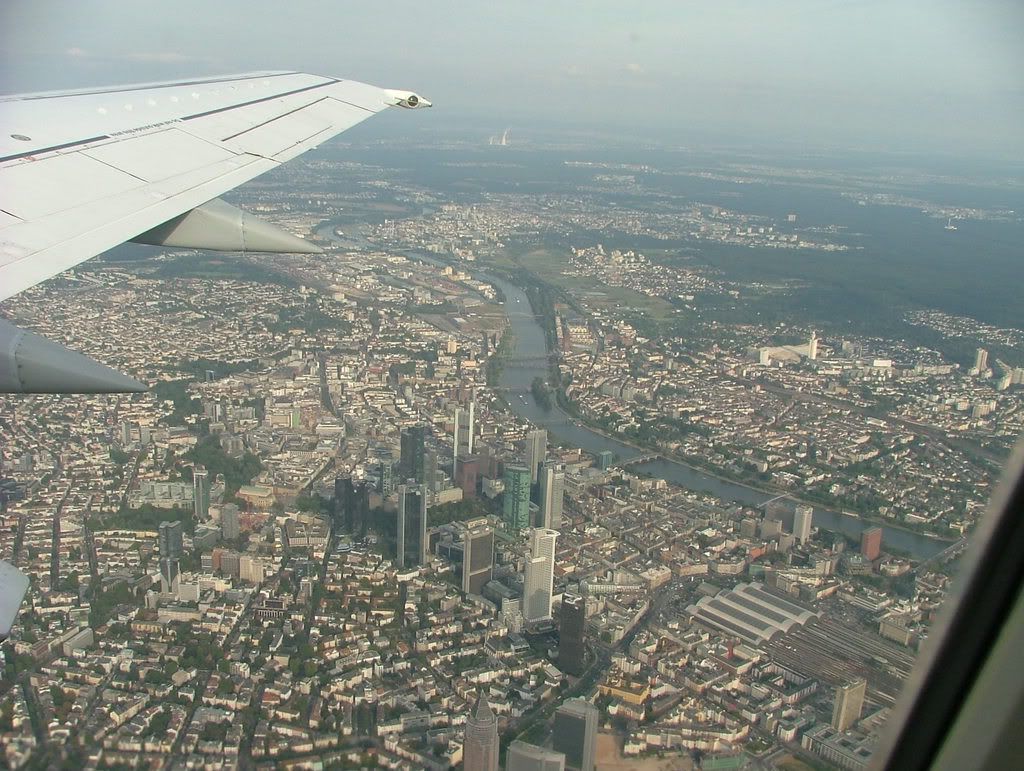 down-town FRA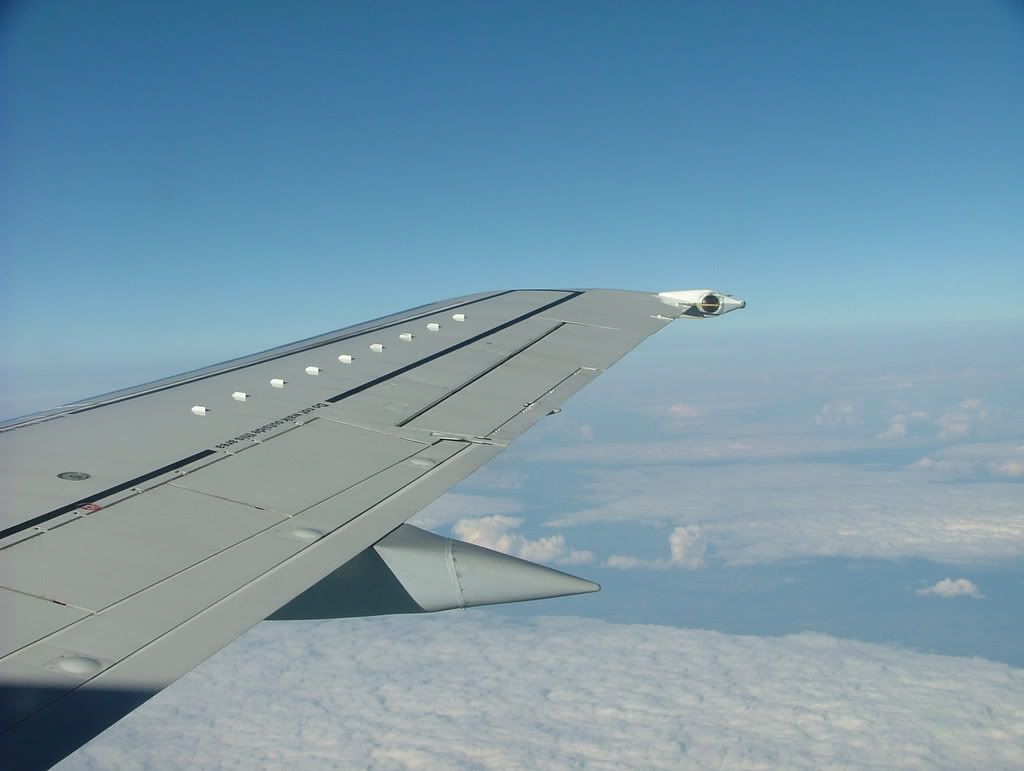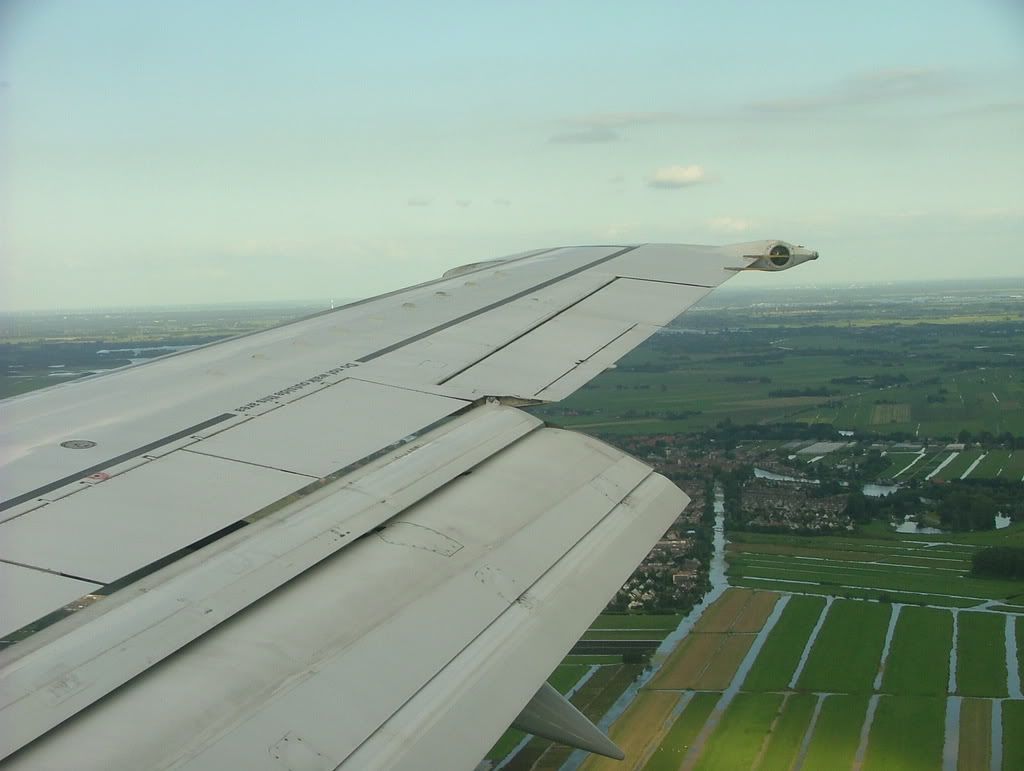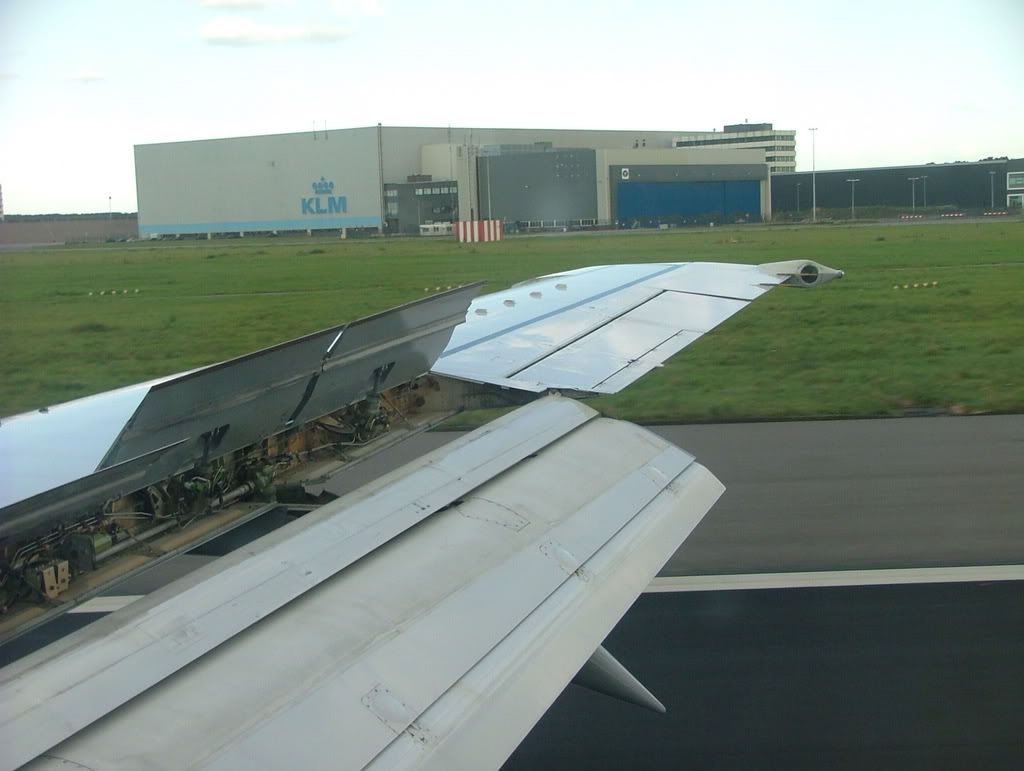 This flight went smooth and just over an hour later we landed at AMS on rwy 36R.
We said our goodbyes and home we went, tired but with a nice day behind us.
Thanks for reading!
Brgds,
DALCE