This past weekend I decided to take a trip to visit a good friend of mine in SFO. The plan was that I would fly there after work on Saturday the 10th...spend the night in SFO proper...then wake up the next morning and drive out to the Russian River valley and tour some wineries (and have a picnic at one of them)...and we'd spend the night out there at some little resort. I'd fly back to ATL on Monday the 12th at 2:00pm. A short stay, yes, but man was it fun. Besides landing in really nasty weather on Saturday night, the weather was perfect for the weekend....basically sunny skies and 60 degree temperatures. I have included a bunch of pictures from the trip, most of which came out ok.
My routing took me from ATL to ORD to SFO on American Airlines...on the return, I'd be taking United through DEN. All flights were in F class thanks to FF miles. To be honest, I was surprised by how easy it was to upgrade on the flights. It was basically just point and click on the website...much simpler than DL. Also, I got the oppurtunity to try out the new AA Business Class seat out of ORD, which I will describe in more detail below.
11/10/07
American Airlines #1101
Atlanta to Chicago
Super 80
Dep: 305p
Arr: 405p
Seat: 4A
Load: 98%
I didn't get any pictures on this flight. To be honest, there wasn't much to to photograph. One thing that struck me about this flight was how hot it was on the plane. It took nearly half the flight before it got somewhat comfortable. Anyway, we pushed back on time and were in the air only about ten minutes later. Flight time to Chicago was announced at 1h42m. There was no meal service on this segment although the F/A's came around with snack mix and filled your glass constantly. Excellent service. The seats were basic but comfortable. As always on the MD-80 series, the cabin up front is extremely quiet...you could hear a pin drop. After a smooth landing we pulled into one of the gates on the H concourse just about five minutes ahead of schedule.
American Airlines #83
Chicago to San Francisco
Boeing 767-300ER
Dep: 6:45p
Ar: 9:20p
Seat: 5A
Load:100%
There was not an empty seat to be had on this 4h10m flight to SFO. I made sure I got this one when I booked this trip as all of the other flights between the two cities are flown on MD-80's. To my delight, as I stepped on the plane, I noticed that the new Business Class seats were installed. My first impression was a good one. Besides the seats, the entire plane was outiftted with the 777-style interior. Man, what a difference that makes! I was attempting to take a few decent shots of the F cabin but only managed a couple of mediocre ones and this lady behind me kept on telling me "um, excuse me sir, move!" and other things like that. She annoyed me enough where I actually told her "Listen, we're all going to get there at the same time, it's really not a big deal". She really seemed like a typical person who flies F and only F and thinks she is better than everyone else. Oh well.
I took my seat and noticed that the IFE screen was missing. I supposed they were not installed yet. To be honest that was the only dissapointing aspect of the flight. The seat itself was quite comfortable, and for someone who had never experienced a lie flat seat before tonight, I was pretty impressed. I had read the criticisms of the new seat in previous reports...how they do not macth up to other airlines C class....but I could not find nothing really wrong with them. I'm a pretty big guy (6'0, 240) and I was never uncomfortable, even in the lie flat mode. Granted, once the seat was flat, you did not have much elbow room, but I made do. All of the seat functions worked properly.
The in flight service was outstanding. We were served a choice of Champagne, water, or OJ before departure. After takeoff (which was right on time), a 2nd beverage and snack mix service was offered. Then, the F/A's came around and took the dinner orders using every passengeres' last name. Very nice touch. The dinner choices were cheese tortolleni or short ribs with mashed potatoes and green beans, both served with a salad and bread. For dessert, Dulce de Leche ice cream with brownie bits and Rasberry sauce. You'll see what I had in the pictures below. The food quality was ok, not great, but the service was fantastic.
After I finished off the dessert and had a cup of coffee (following a glass of wine and three Bacardi and Coke's), I put the seat in the lie flat mode and slept soundly for almost two hours until we started our descent into SFO. It was a bumpy descent as SFO was seeing rain at the time; however, the landing was smooth, especially for a 767. Excellent flight all in all.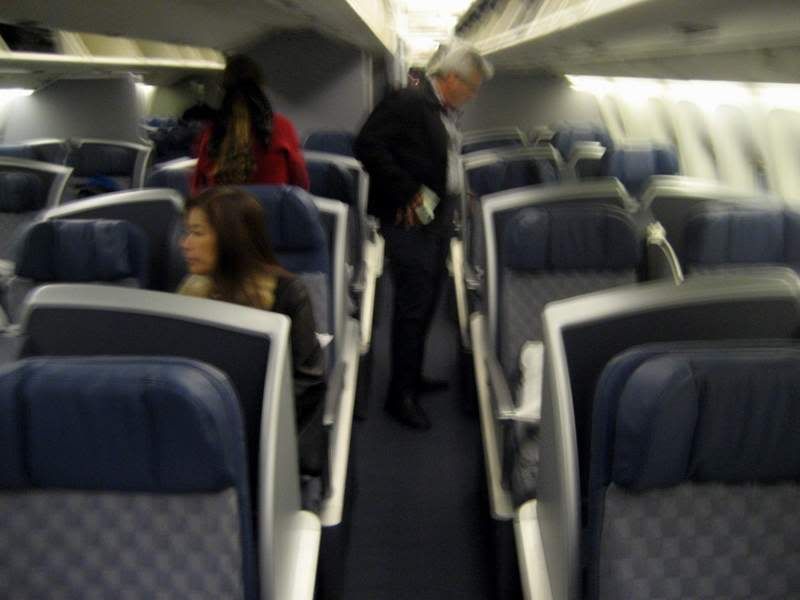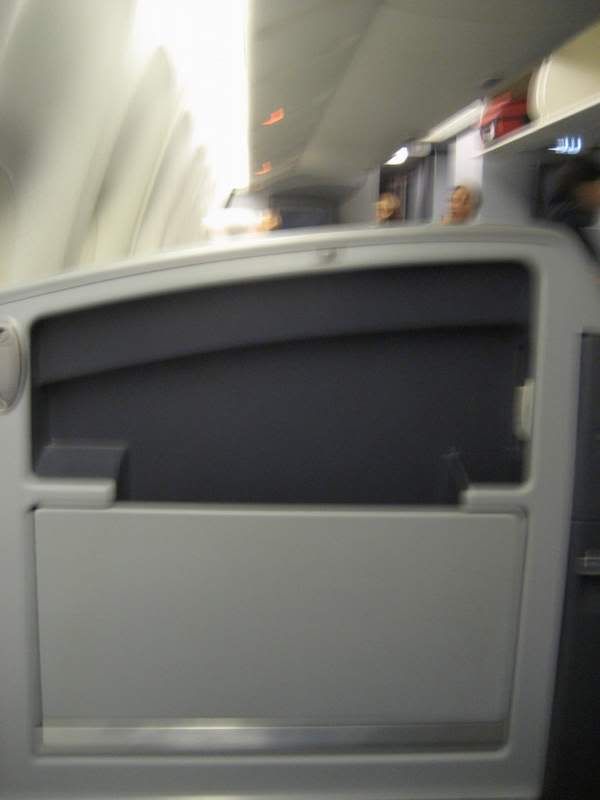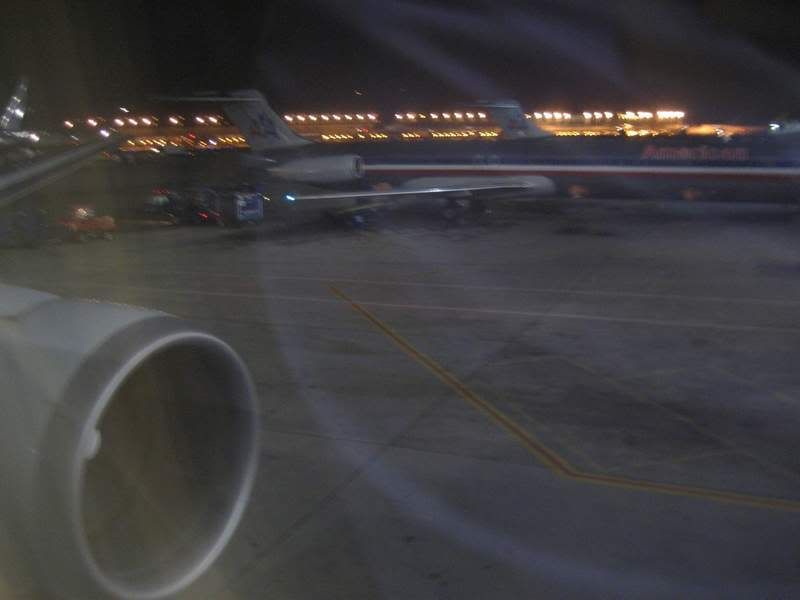 Boeing 767 landing in San Francisco
Add to My Profile
|
More Videos
Here some pics from my visit...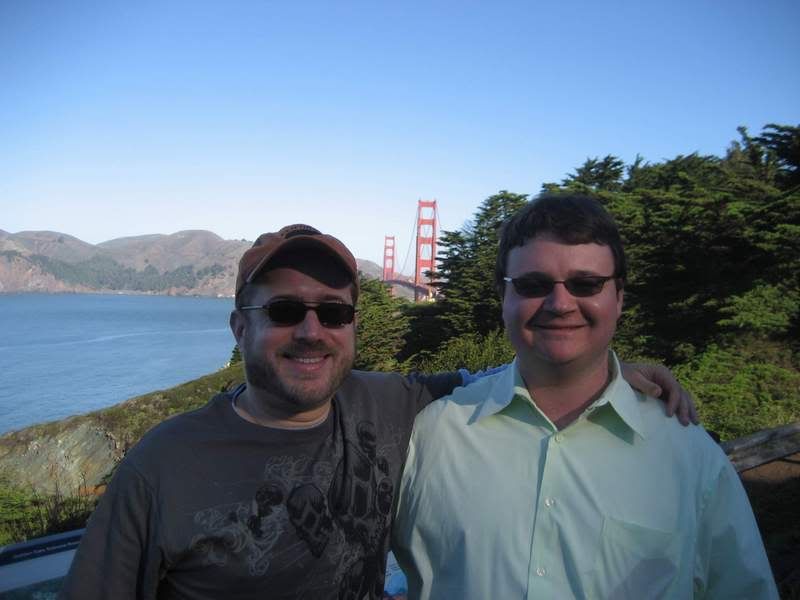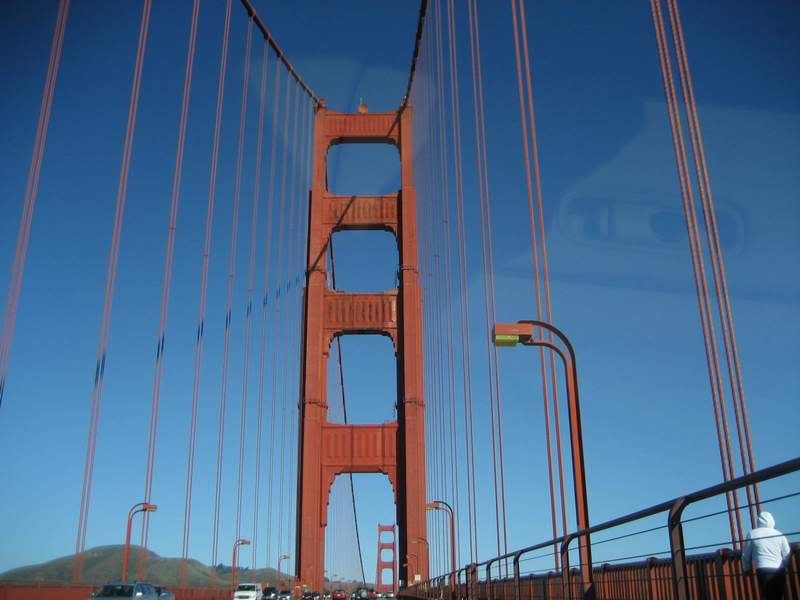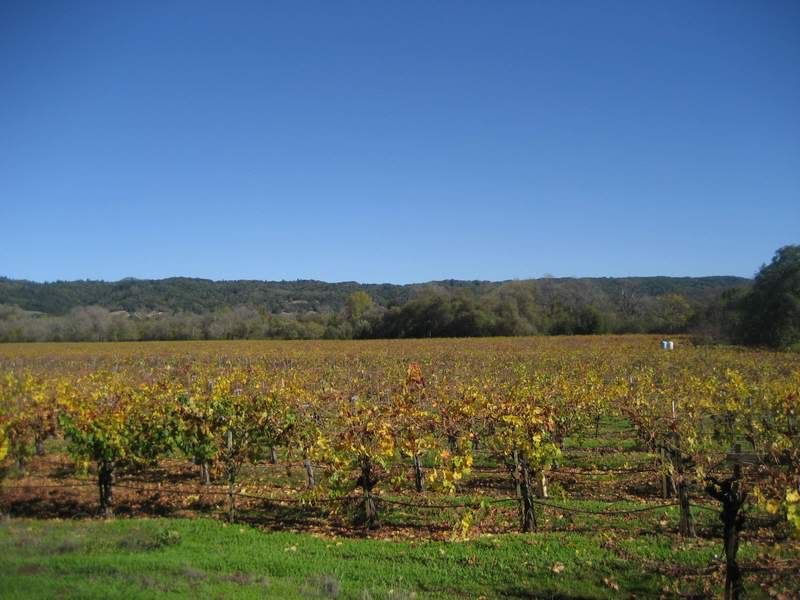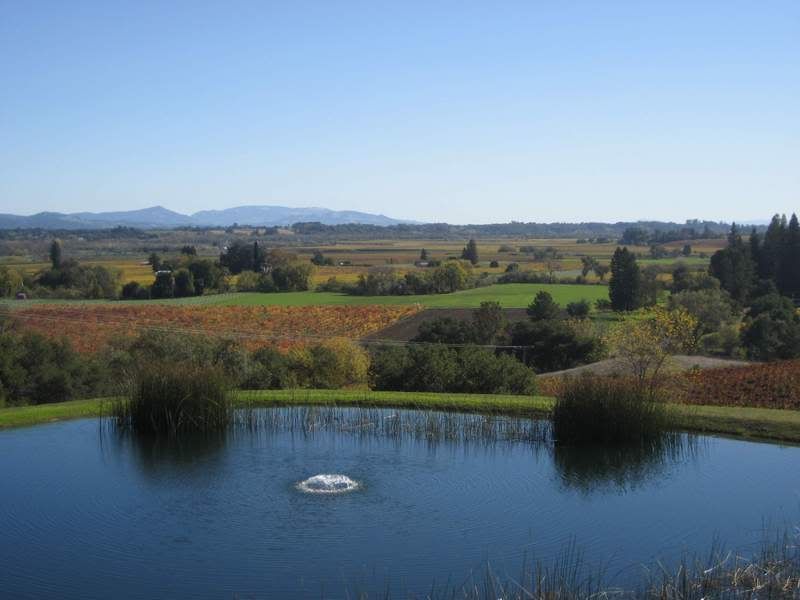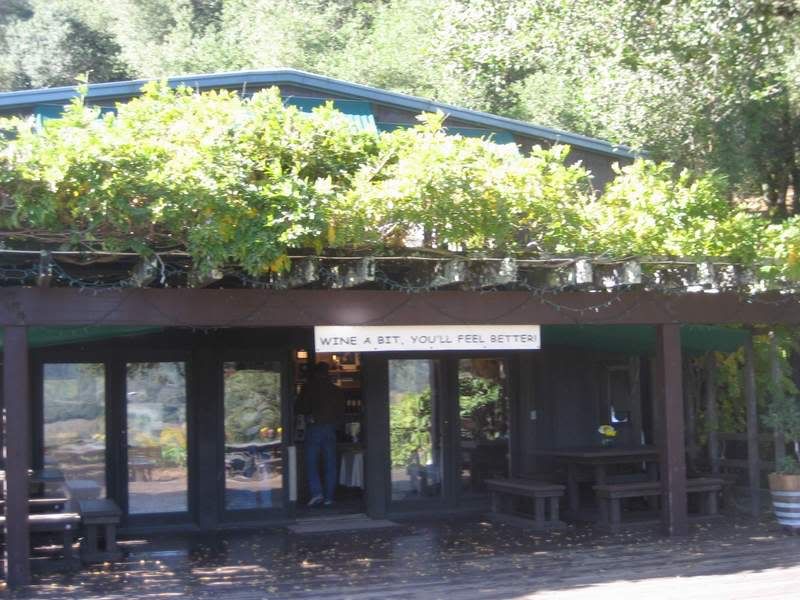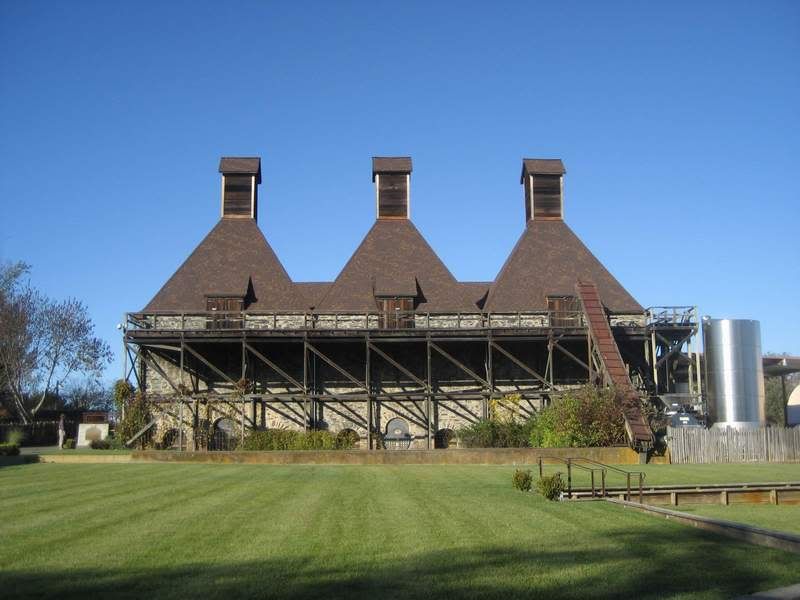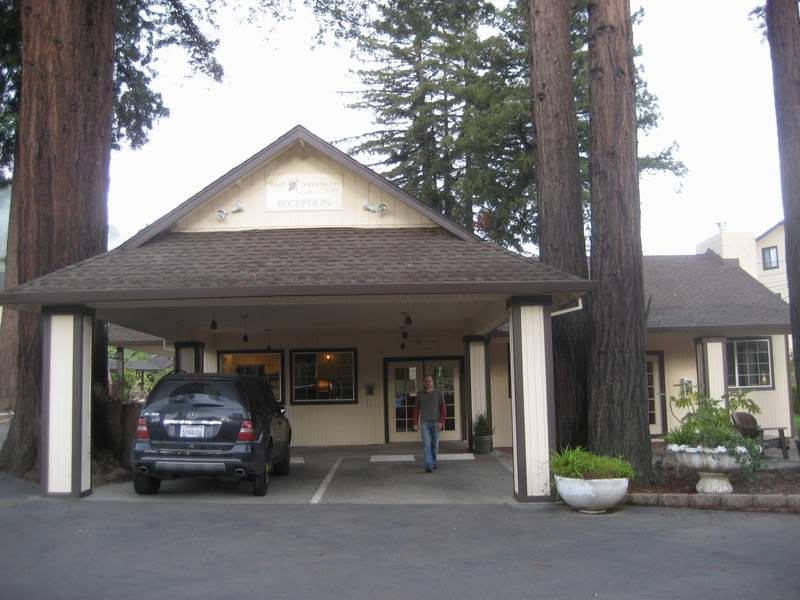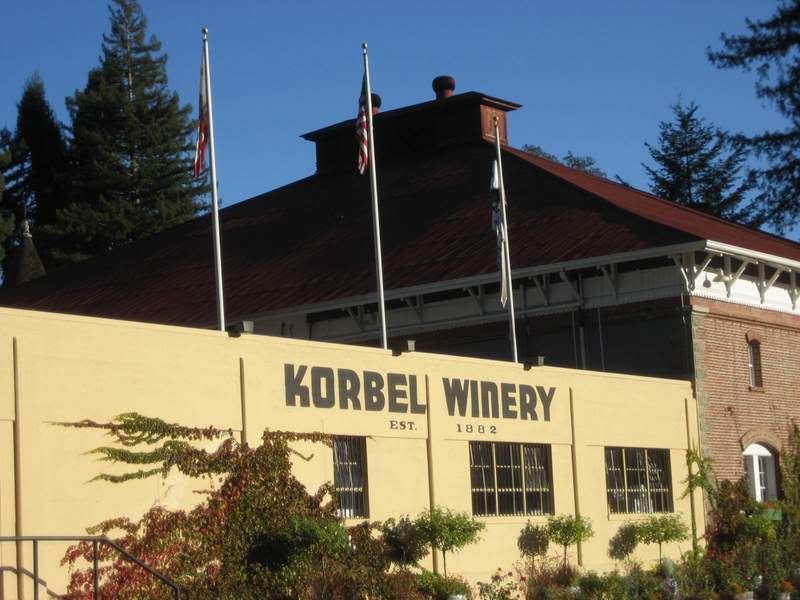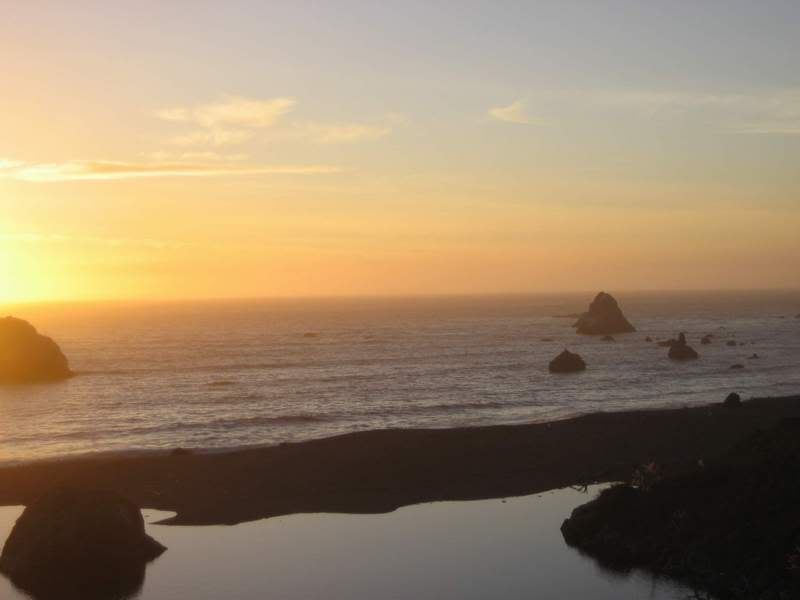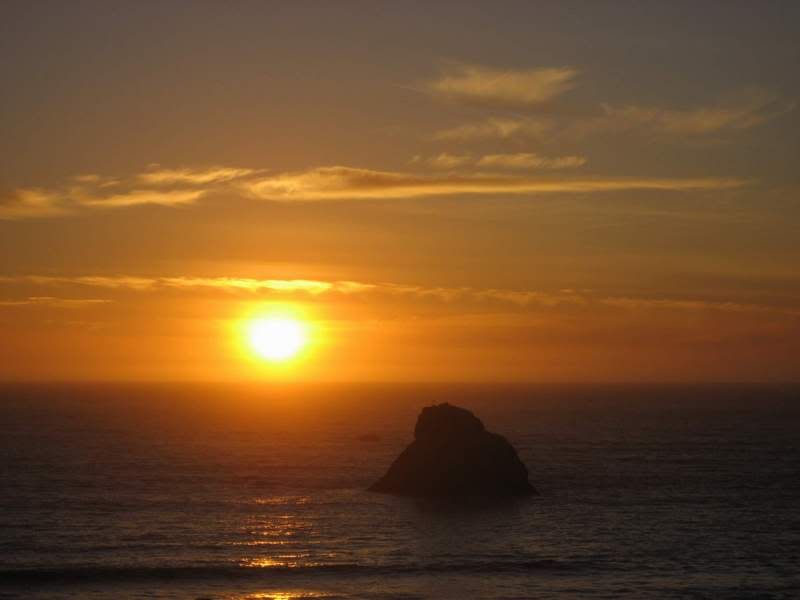 After having a nice country breakfast at some old diner, we made the 80 mile drive back to SFO, and I was dropped off at the UA terminal for 12:15pm. Here are some pics I took while waiting to board my flight to DEN...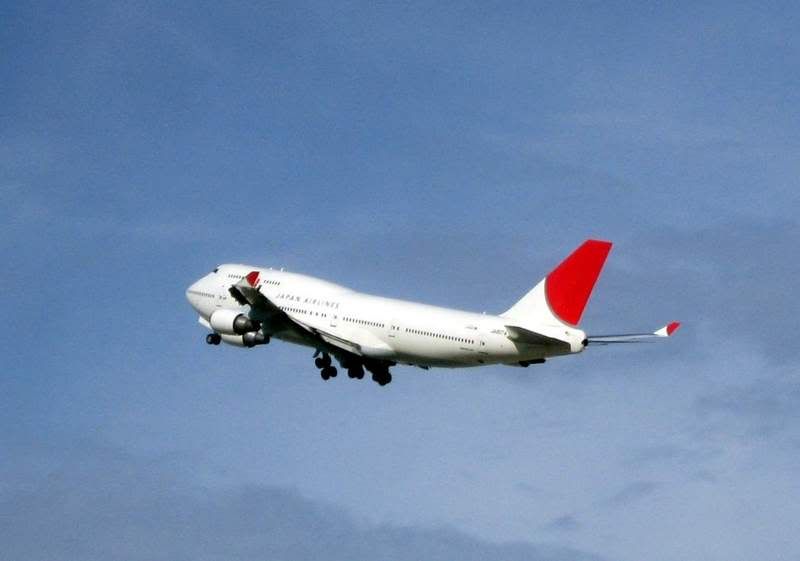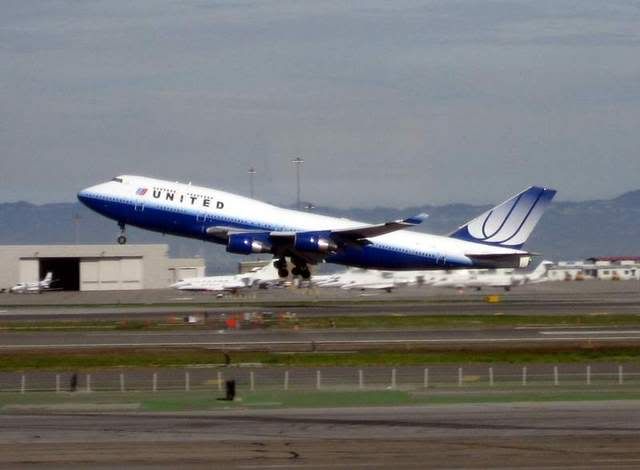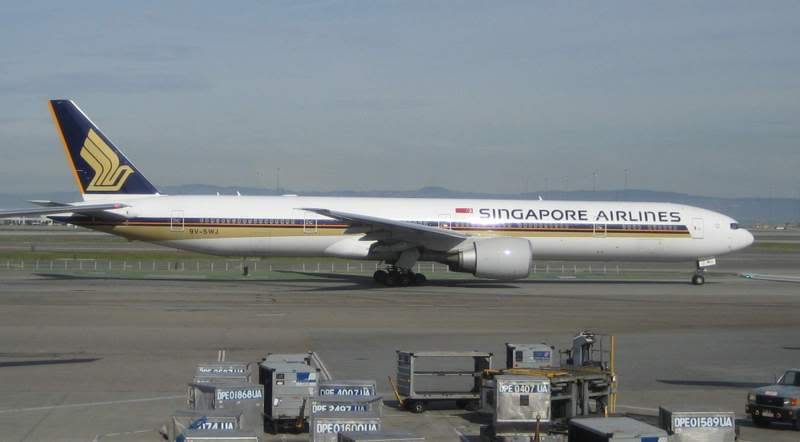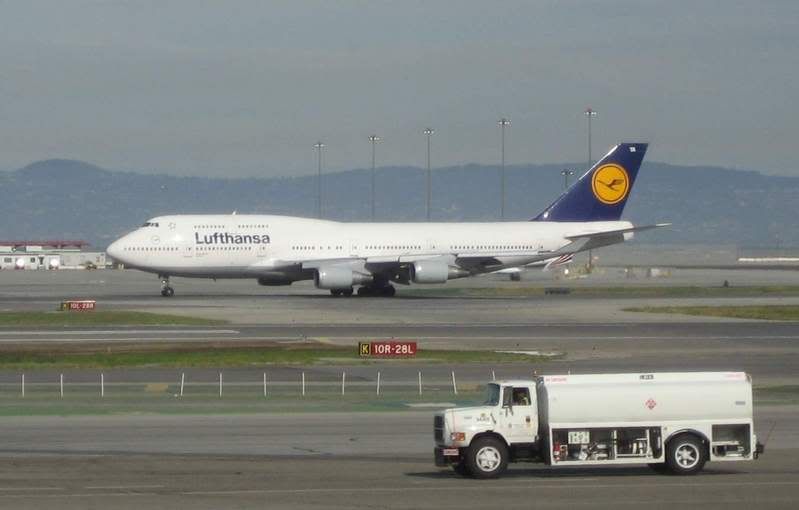 My ride to DEN pulling up to the gate...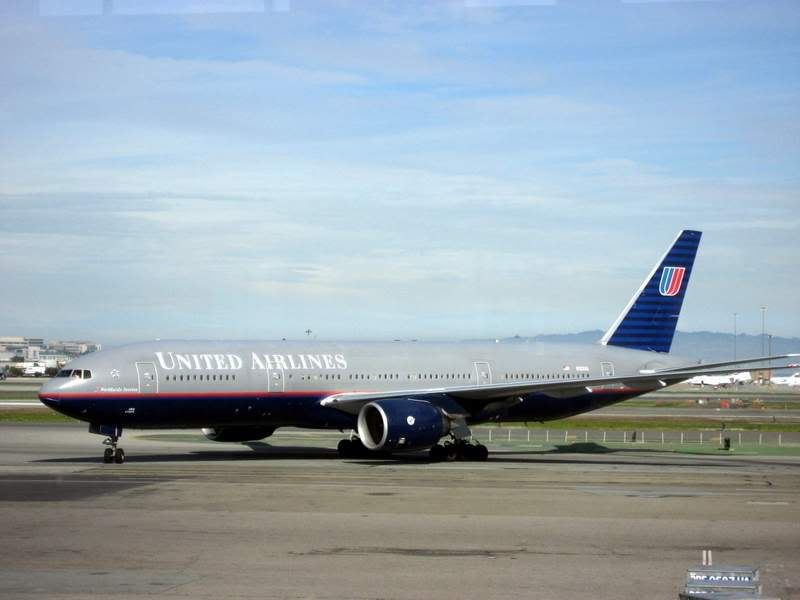 11/12/07
United Airlines #720
San Francisco to Denver
Boeing 777-200
Dep: 2:05p
Arr: 5:35p
Seat: 5J
Load: 100%
Another day, another oversold UA widebody between SFO and DEN. It is AMAZING how many people they move between the two hubs. This was a 777A in the domestic configuration, also. It was still oversold. I had seat 5J on this one. The F cabin was configured 2x2x2. six rows, with huge aisles. No PTV's since this was a domestic bird. Very spacious cabin, and the seat was very comfortable. A pre-departure beverage was served. Push back was on time, and we were airborne by 2:15pm after an awesome takeoff which you'll get to witness below. The 777 cabin is pretty loud on takeoff but it was very quiet at cruise. Once we leveled off we were served drinks and a snack mix. Later, a fruit and cheese plate was served, which was a nice touch on this two hour flight outside of meal time. All four F/A's in the F cabin were very attentive and courteous. Superb service once again. The landing was one of the smoothest I've ever experienced and we parked at one of the B gates after a ten minute taxi.
Pics/Video taken from UA720...
Boeing 777 takeoff from San Francisco
Add to My Profile
|
More Videos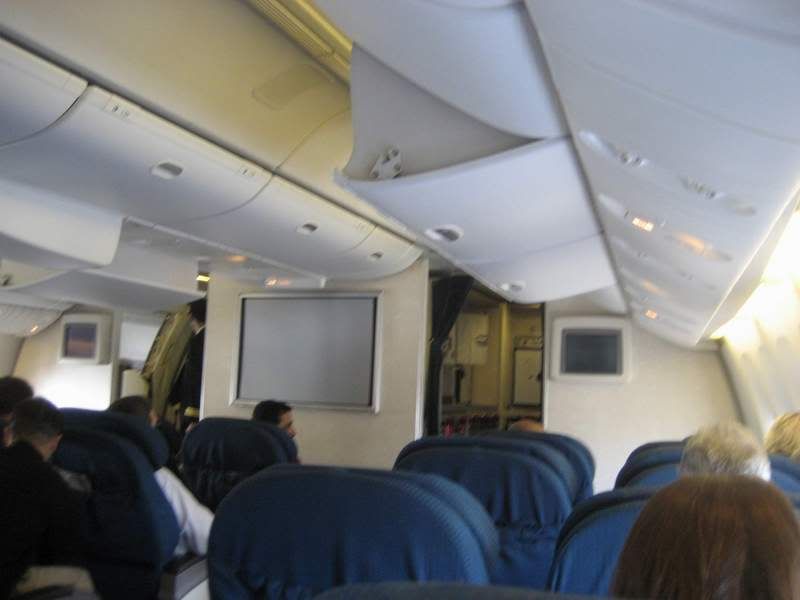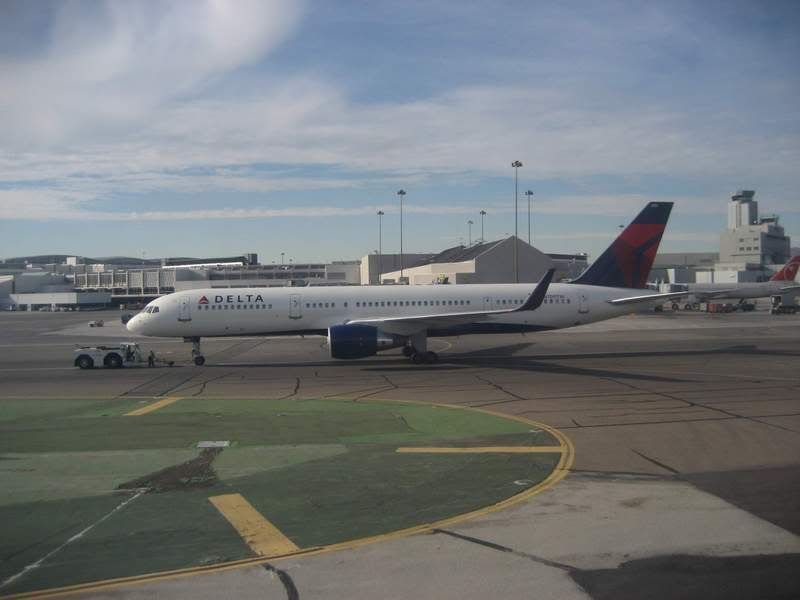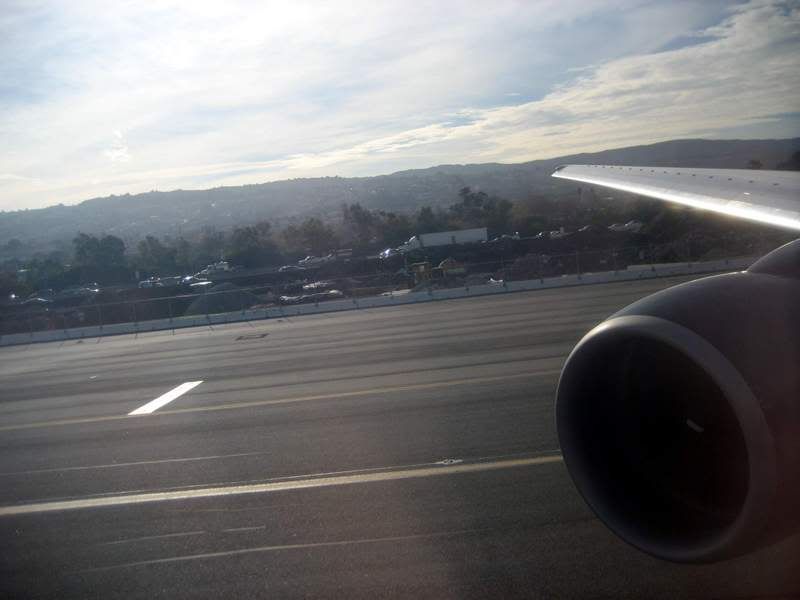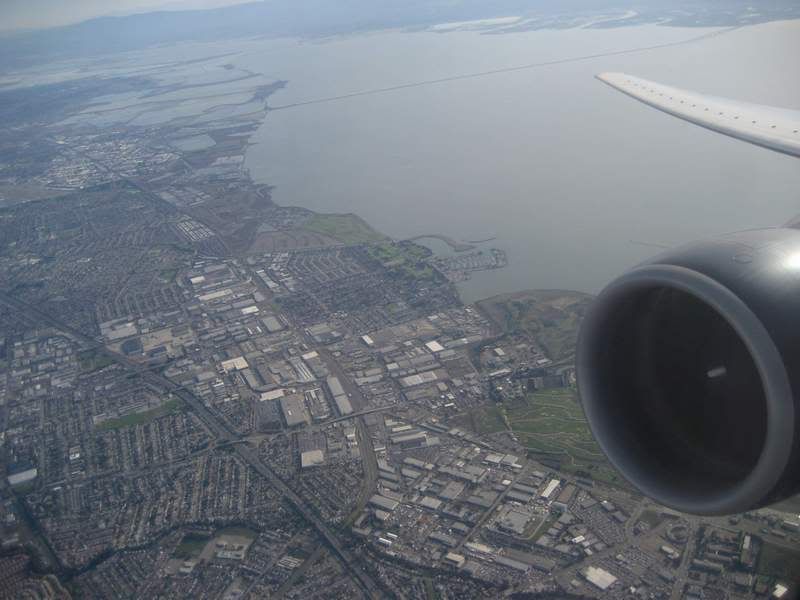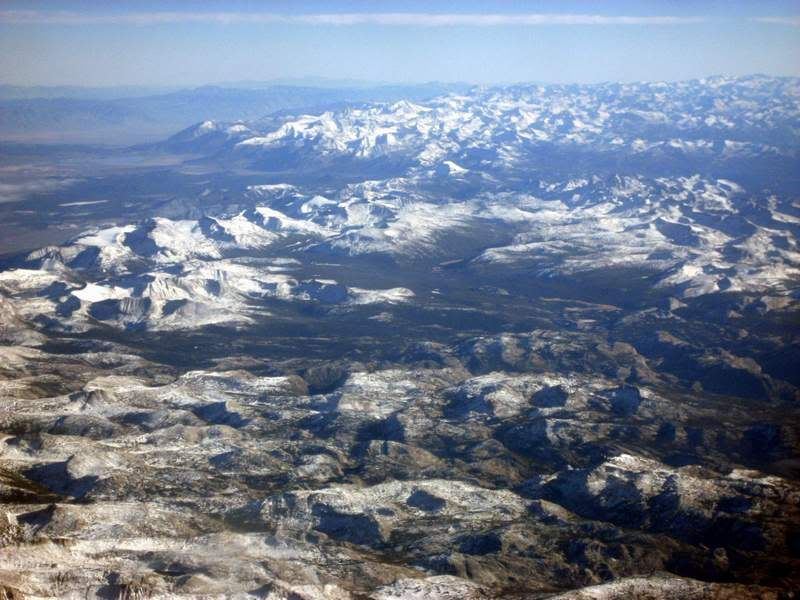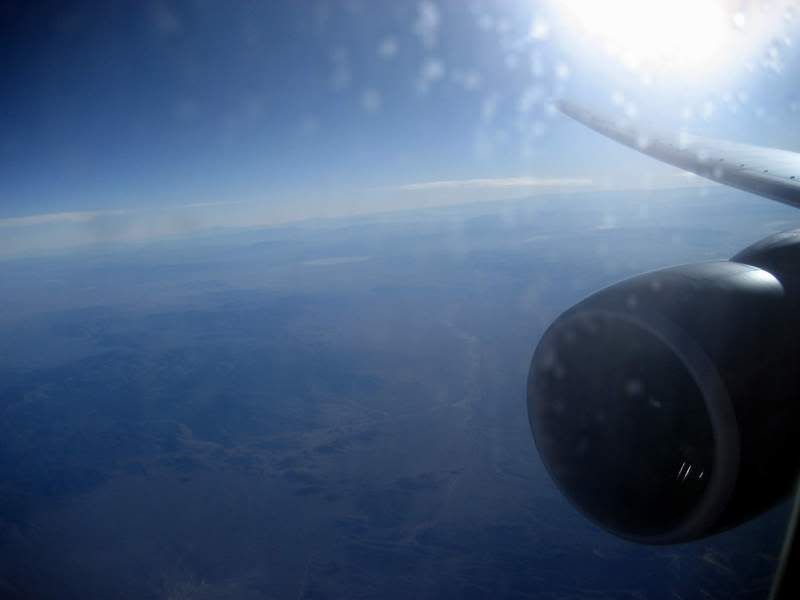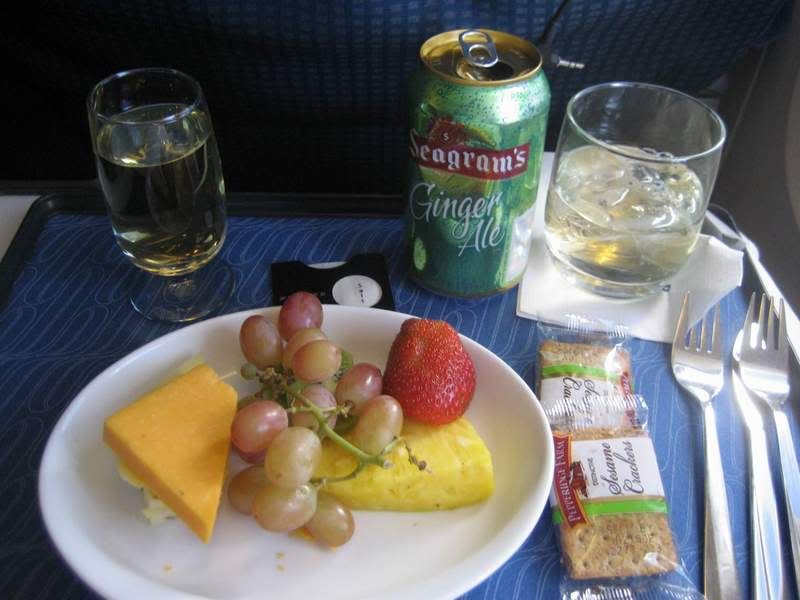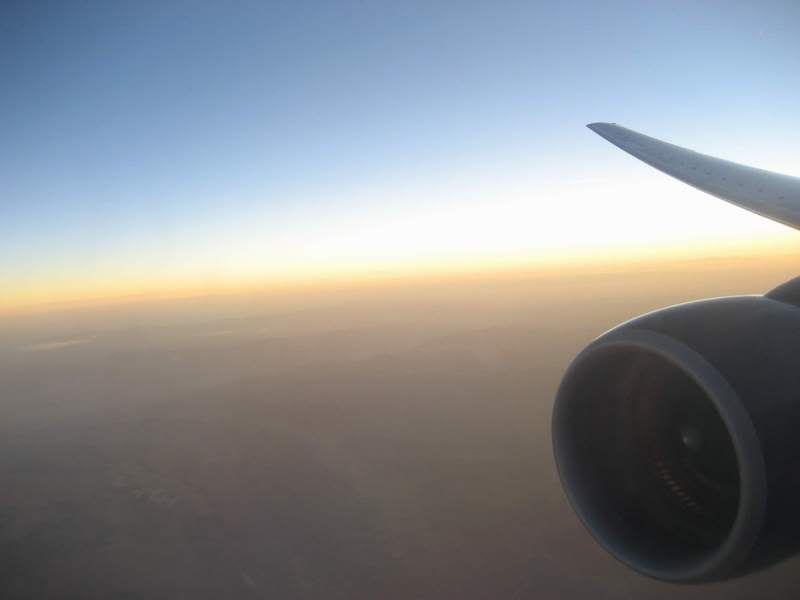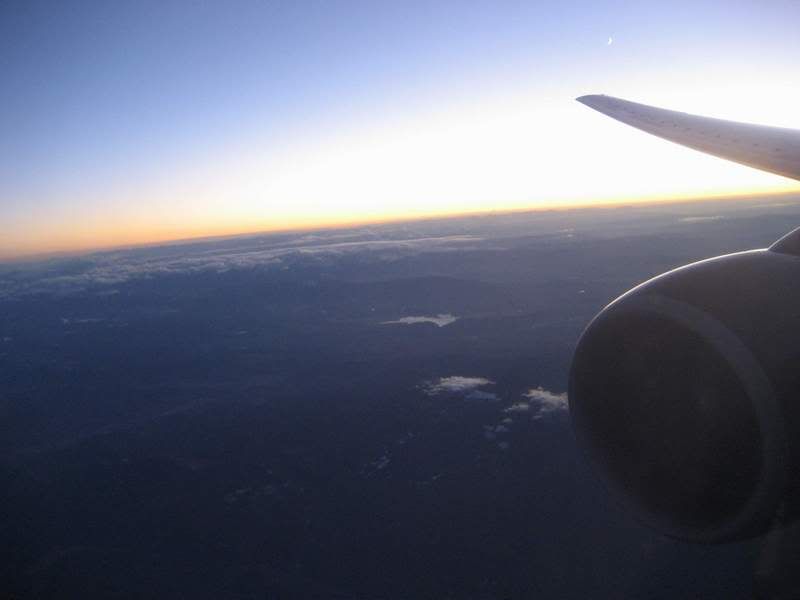 After a short layover in DEN, it was time to board an EMB-170 for the final leg back to ATL.
United Express (operated by Shuttle America) #7596
Denver to Atlanta
Embraer 170
Dep: 6:35p
Arr: 11:05p
Seat: 1A
Load: 90%
F class on the E70 was pretty nice, actually. Seat 1A had tons of legroom, and the F/A's really did a nice job in terms of service, including a hot towel service towards the end of the flight. About fifteen minutes after takeoff the snack boxes were passed out. They contained a can of ready to eat pasta, a pack of pretzel sticks with honey mustard dipping sauce, a pack of Fisher nuts, and some fruit candy. Overall it was not too bad, especially since it was a United Express flight. The flight itself was pretty bumpy, and although I love the E70 series, I'll still take a 737 over it if possible. I thought the front cabin of the E70 was pretty loud. Flight time was a short 2h16m at 35,000ft. We landed about ten minutes early and parked at one of the T gates.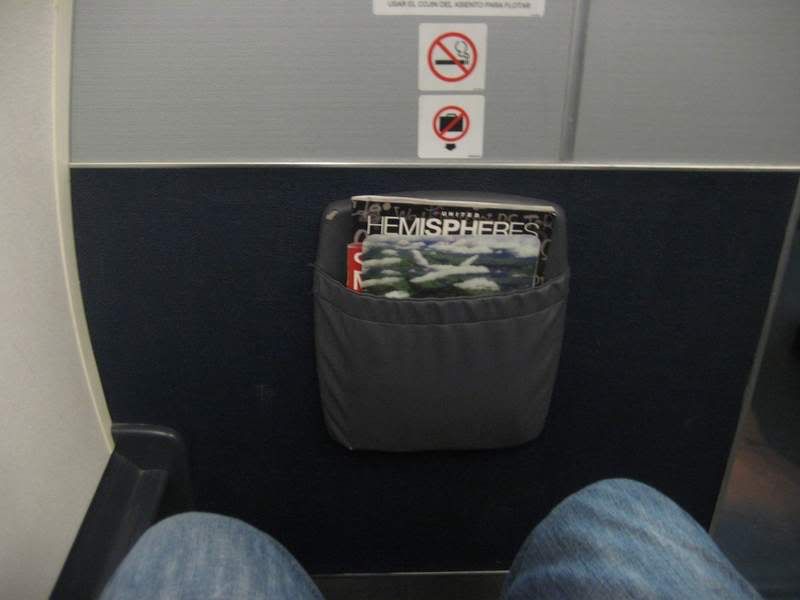 Well, that's all for now. My next trip will be ATL-ORD-MKE on UA in a few weeks, then taking Amtrak to BWI, then flying back to ATL on FL. Pictures will be plentiful.