Date: 10 November 2007
Route: Mumbai (BOM) – London (LHR)
Distance: 4487mi
Flight: 9W 120
Flight Time: 9:25h
Dep. Time: 02:33
Aircraft: Boeing777-300/ER
Registration: VT-JEG
Dep. Gate: 6
Seat: 39K
As soon as I arrived from New York, I looked for the transfer desk for Jet Airways. It took me about five minutes to get there but there was no on there. I asked an airport official and he pointed out a supervisor for Jet who helped me. I showed him my e-ticket receipt and passport and after looking that over he called on his cellphone and 10 minutes later I had a boarding pass in my hand. The transit area in BOM is not great but there were some souvenir shops and a two or three restaurants. Every gate has a lounge with darkened windows with secured access and it was dark so no possibilities for spotting. I did manage to see a Kenya Airways 777 arriving.
Boarding was very orderly and started about an hour before departure. I was among the last to board because of being towards the front in Y class. The flights was perhaps 70-80 percent full but I still managed to get three seats for myself with me in the window. Very nice! I should be able to get some sleep on this flight as well.
It was very impressive stepping on board a teak floor rather than the usual carpet. This was a stand up bar for business class and I walked past the business class section to my seat. The business class section was in a 2-4-2 fishbone pattern like on AC and NZ unlike AI who has the capsule seats in J like AZ, PK to name a few.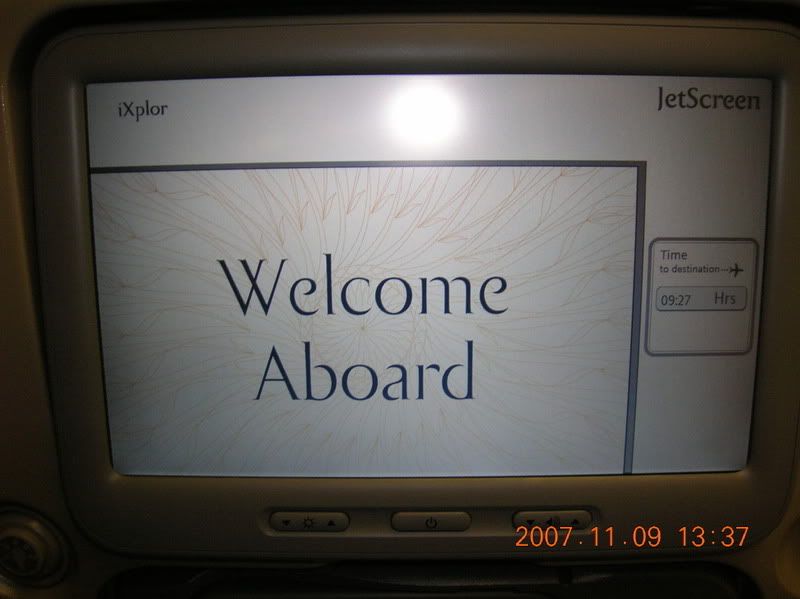 The seat was very comfortable and leg room was similar to AI. No leg rest though. Staff was friendly and efficient and with very striking uniforms with yellow long jackets. The uniform seemed more western but still nice. I also noted that some of the flight attendants were not Indian but probably from the Philippines. Even the Indian flight attendants were not as attractive as the ones on AI. The aircraft was brand new; delivered about a week earlier on 2 November 2007 which was very nice.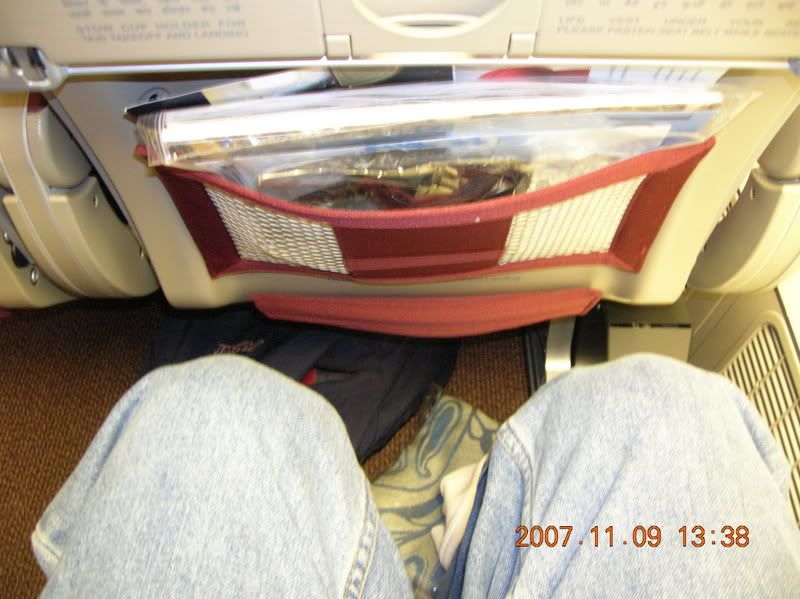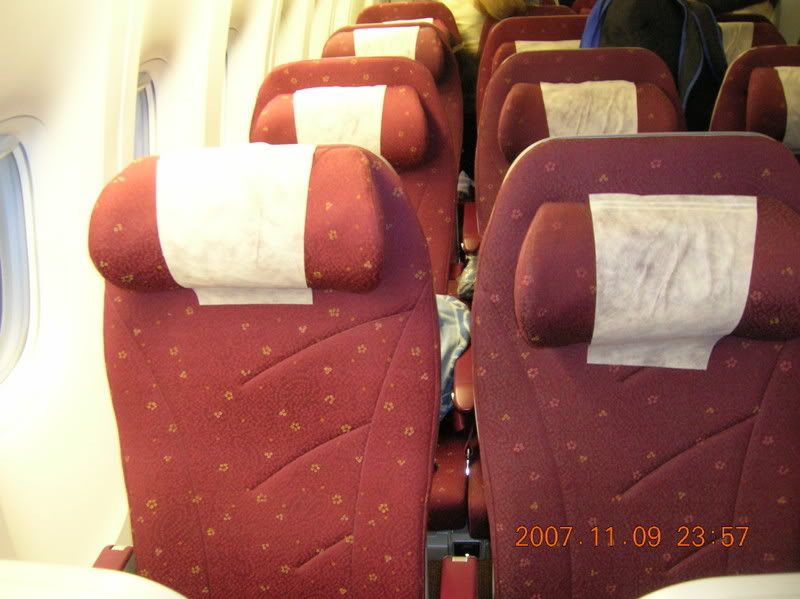 I was given a cold towel before we pushed back just like on AI. Perhaps an Indian specialty ? We were also given candy and a bottle of lemon juice. An amenity kit was also handed out along with a menu when we had pushed back. The amenity kit had socks, shades, earplugs, toothpaste and toothbrush. It came in a rectangular hard plastic case which was different but nice; I can probably make use of the case for carrying something now.
I did see an AI 77W while were taxing to depart and a few other more AI 310s. Just before us was another 9W 77W to Brussels and Newark but I couldn't get the registration of that. I tried the lemon juice during taxi it was absolutely awful; what I imagine dishwater would taste like when you have used lemons scented soap.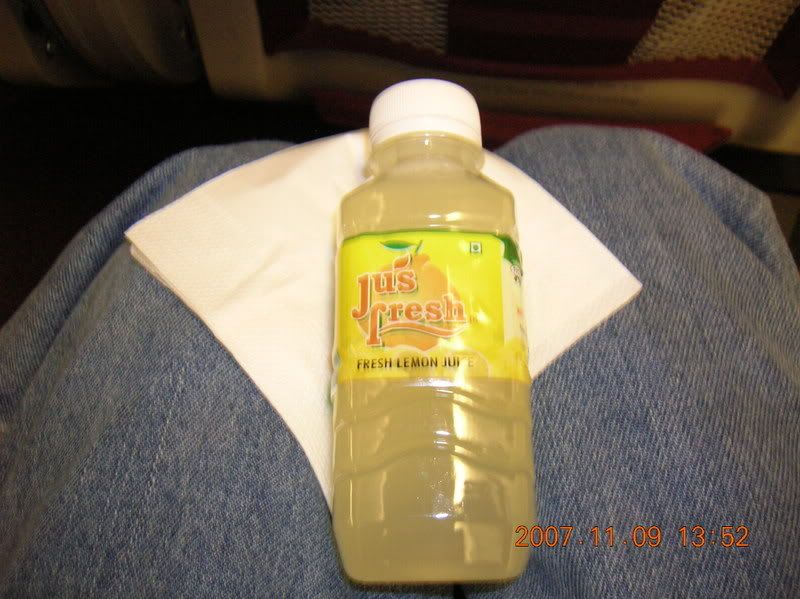 Take off was impressive as always with those GE90-115s and we climbed fast as well. There was no outside camera on 9W which is too bad. It's a feature that I enjoy particularly during taxing and on approach. The menu said we would have a refreshment rather than a dinner and about 30 minutes after take off, this refreshment was served. I had Awadhi Chicken Croissant (Tender morsels of chicken cooked in enclosed container with crean, encased in rich croissant dough and baked, served warm). It also came with desert, Fruit Kheer, which didn't look appetizing so I didn't try it. The meal also came with a thicker napkin like on UU and that was nice. Also included were after meal mints seeds which was different but oaky. Drinks served after the meal and I asked for an Indian beer but like on AI, got a Tiger beer which seems to come from Singapore…The beer was given to me without even offering a glass…..The meal was good as a refreshment but left me a little hungry…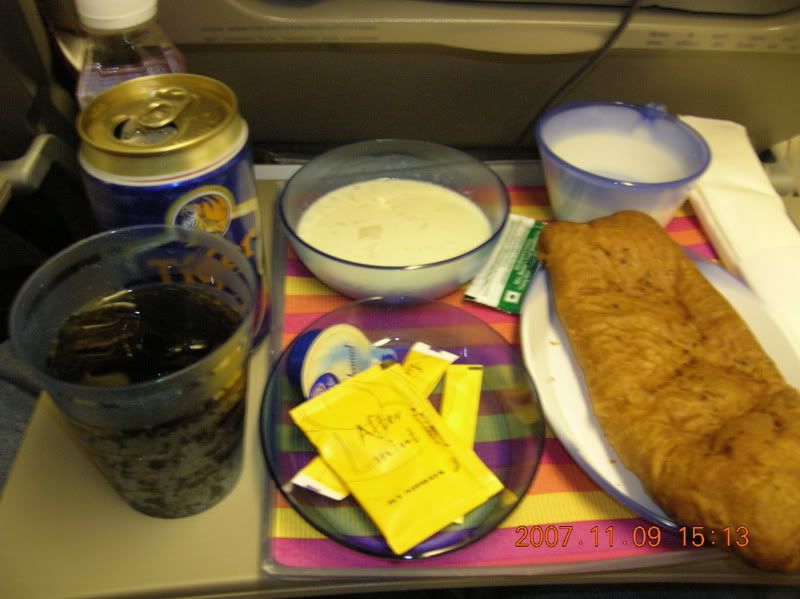 The Airshow map was on and was the new system called iExplor which is very nice. The headsets were more regular (cheaper) than on AI but still okay. The control for the entertainment system was much easier to navigate than AI's. The entertainment options were less on 9W than on AI though. There was theme called The Greatest Heists and I watched The Italian Job which was good. By this time we had made it up to 34 000 feet with mood lightning on and we would late make it up to 36 000 feet before we started our descent.
I decided to sleep for a few hours and was happy that the pillows were slightly thinker on AI. I slept for about three hours which was nice. The seats recline a lot but thankfully not as much as on EK. I woke up and watched the Airshow map and was waiting for drinks to be offered but to no avail. I then went to the galley where there was a stand up bar and got some water.
I was watching Mr Bean's Holiday when breakfast was served about 90 minutes before arrival. I had a Spanish Omelette (Open faced omelette topped with mushrooms, peppers and potatoes served with barbecued chicken patty and spicy potato wedges). It also came with a croissant and tea. The omelette was good particularly the chicken patty which is very tasty. The croissant was too dry and fell apart a few times.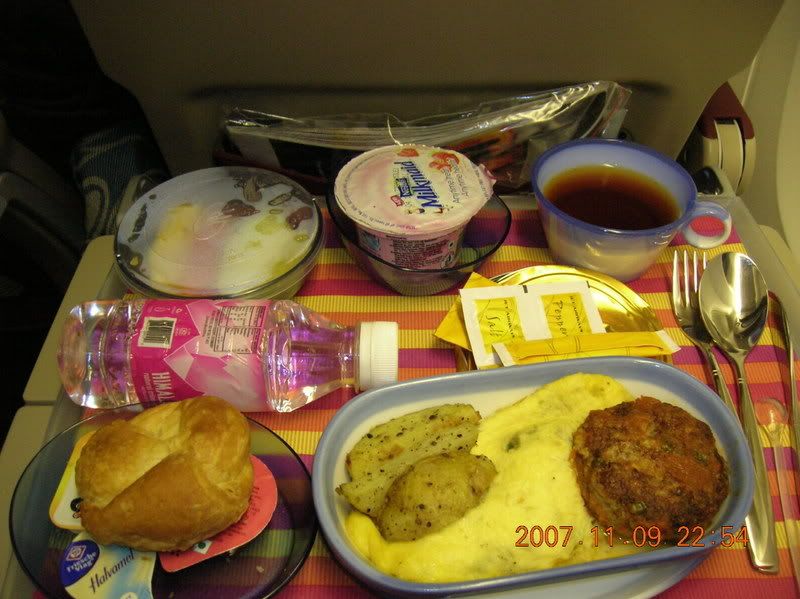 Soon descent into LHR started and we landed about 30 minutes early. Cabin again was spayed about 10 minutes before landing. Routing was over Karachi, Tehran, Trabzon, Varna, Prague, Antwerp to London.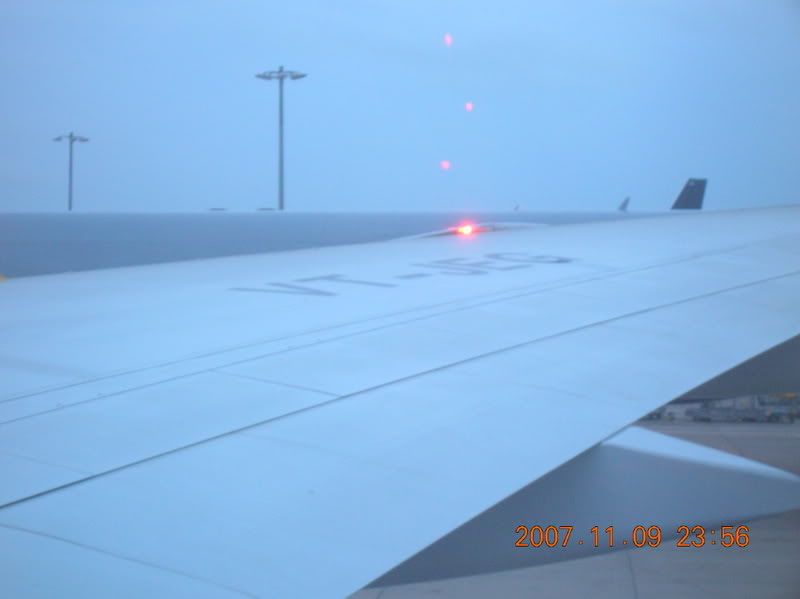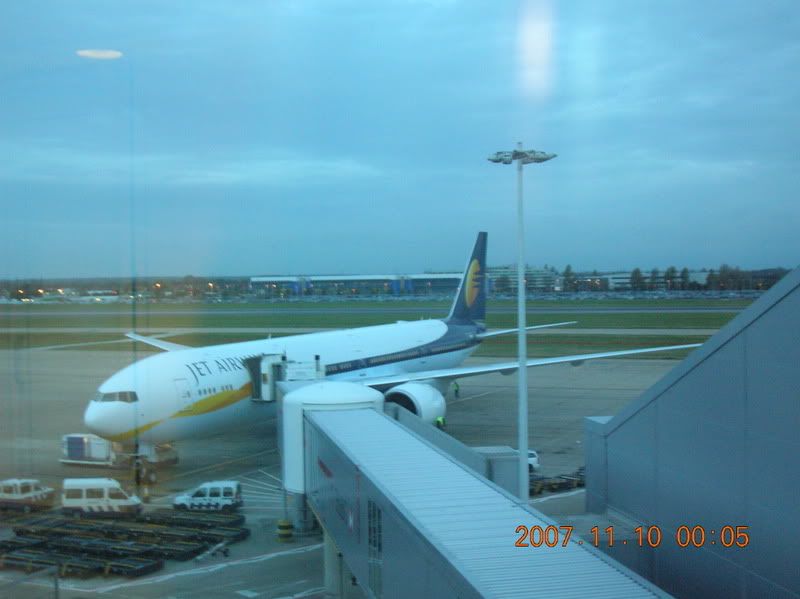 All in all a nice trip. Too bad with not a full meal service but probably because of the hour of departure.
The777Man