Feedback always appreciated.
Trip Report: 027
Flight Category: Y-DSR (See Report End)
Date: 17-Aug-07
SDT/SAT/Delay: 1330/1430/01:00 hrs
Flight:
Transairways Mozambique TWM 001
, 227 miles
Routing: INH-MPM
Aircraft: BEH
Seat: Economy, FS
I > Background:
Ok, I am back! After taking a sabbatical from trip reports for 5 months, here is the first installation from a series of trip reports. Mid-August to mid-November 2007 saw the craziest of my travel plans. 69 flights totalling 175,028 kms on 35 airlines, visiting 49 airports in 34 countries in all 6 continents. And, here is the best part … all of them were part of a 4month break from life … pure vacation, and pure food for the mind, body, and soul. Together, they mounted to 21/2 round-the-worlds that was truly insane. As usual, all long haul flights were on Business or First Class; short haul was on Economy Class.
As I have tried for A.Net audience in the past, several of the reports will be firsts on A.Net. These include either first time airline coverages, routes, airports, flights, or countries.
This report on Transairways Mozambique INH-MPM will be the first for the segment, and the first to feature the small coastal airport of Inhambane. The reason for the trip was to lie on the beaches near Inhambane. Also, I was initially supposed to take a bus back … but heavy partying the night prior meant a missed bus and a very expensive last minute ticket.
II > Pre-Flight:
a) Before Airport:
Transairways is one of the 2 private airlines linking cities in Mozambique. It utilized B1900 aircrafts to connect small primarily coastal towns with the capital city of Maputo.
As mentioned, booking was done at the airport itself on a last minute basis due to missed bus due to lots of drinking … oops.
b) At Airport:
Inhambane airport is small and the tourism growth seems to have outstripped the facility. There was a LAM flight to VLX, and a Air Max flight to JNB during the same time … this translated into the lines heading well outside the airport entrance.
My bag was weighed, and an interesting boarding pass issued. I cleared the joke of security … very amusing that there even was security given you could walk to the aircraft from all other parts of the airport totally bypassing security. Pictures will show what I mean.
Boarding was efficient from the only gate to the parked aircraft. Upon boarding, I was greeted by a rather cheery flight attendant. The B1900 looked good and had a 95% load. Any ideas on where this bird comes from?
Airport - External:
(Small Inhambane Airport)
Check-In:
(There are no real counters. My check-in agent sat on one of those yellow chairs, and had a desk, and worked from there. AWESOME!)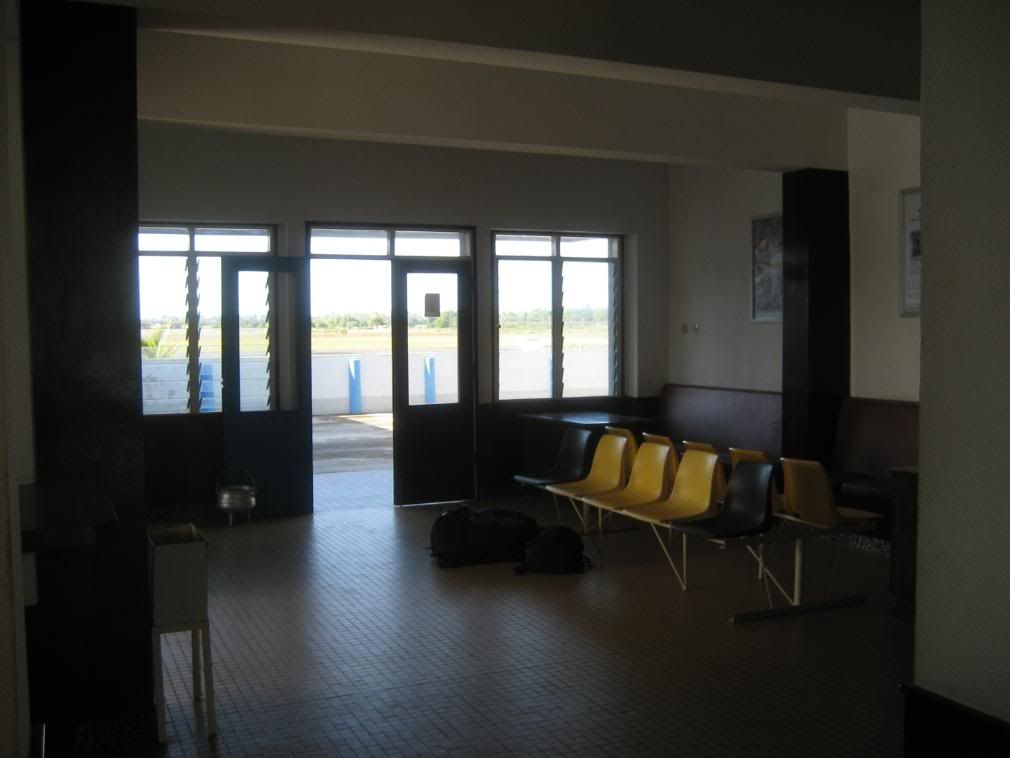 Airport - Internal:
(When there are 2 flights taking off, the entire airport gets filled and spills outside)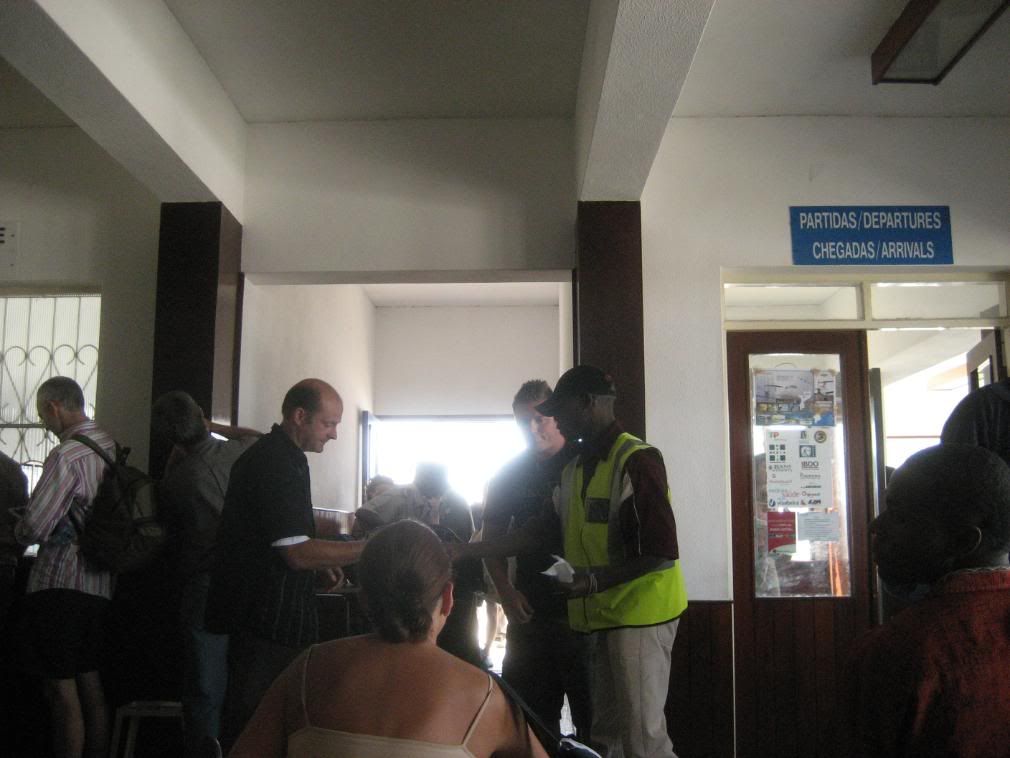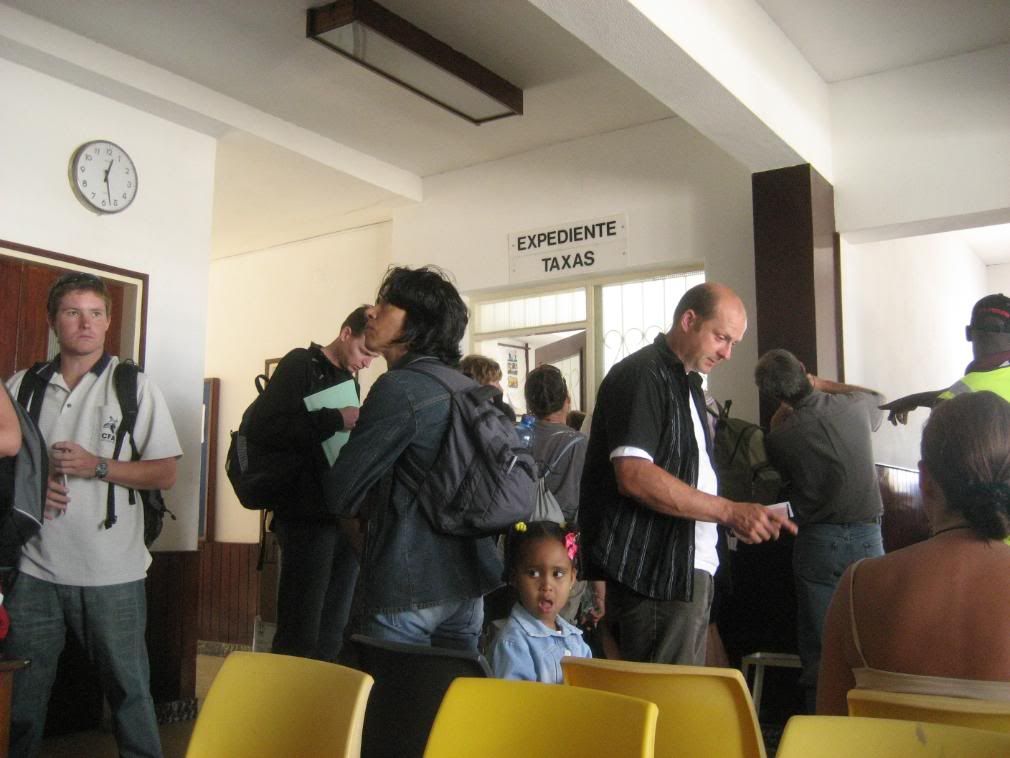 (No security and easy access to super ramp-side fun)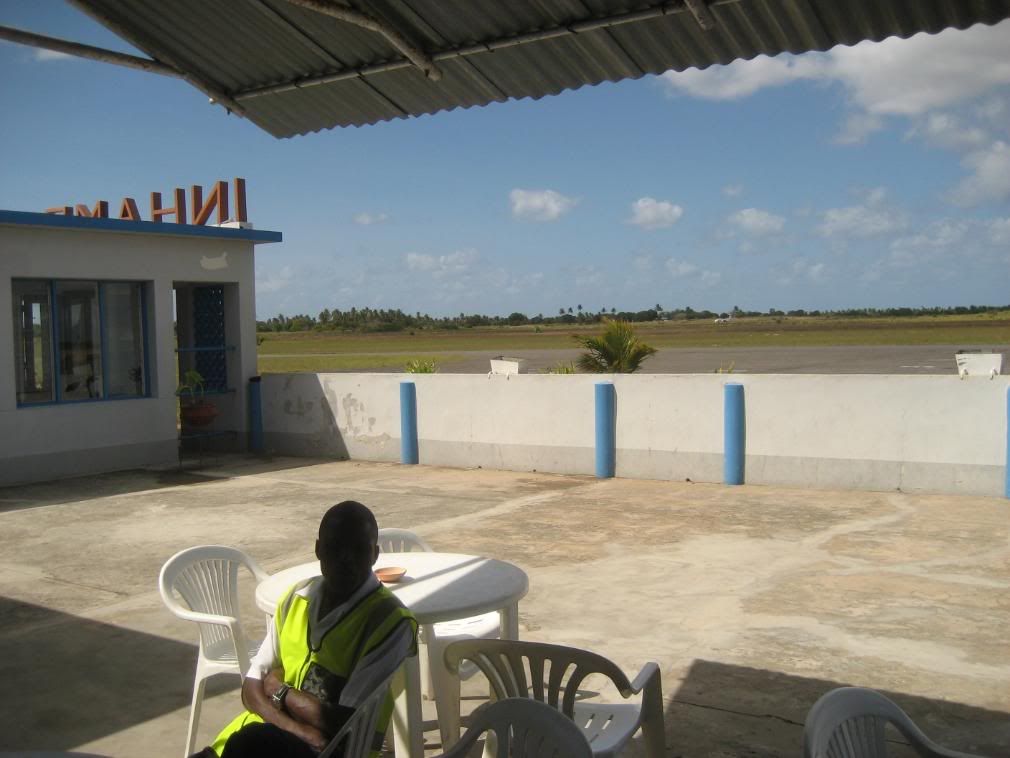 (Other side of the airport – taken from ramp)
Scenes of the tarmac:
Lounge
LOL
Boarding:
NONE
III> In-Flight:
a) Service Schedule + Impressions:
Beverage service for this short flight.
b) Aircraft + Seats:
B1900 has superior legroom for aircraft in its class. Recline was barely noticeable. The aircraft had leather seats and no bathroom, with open cargo hold.
Aircraft:
Views from Aircraft: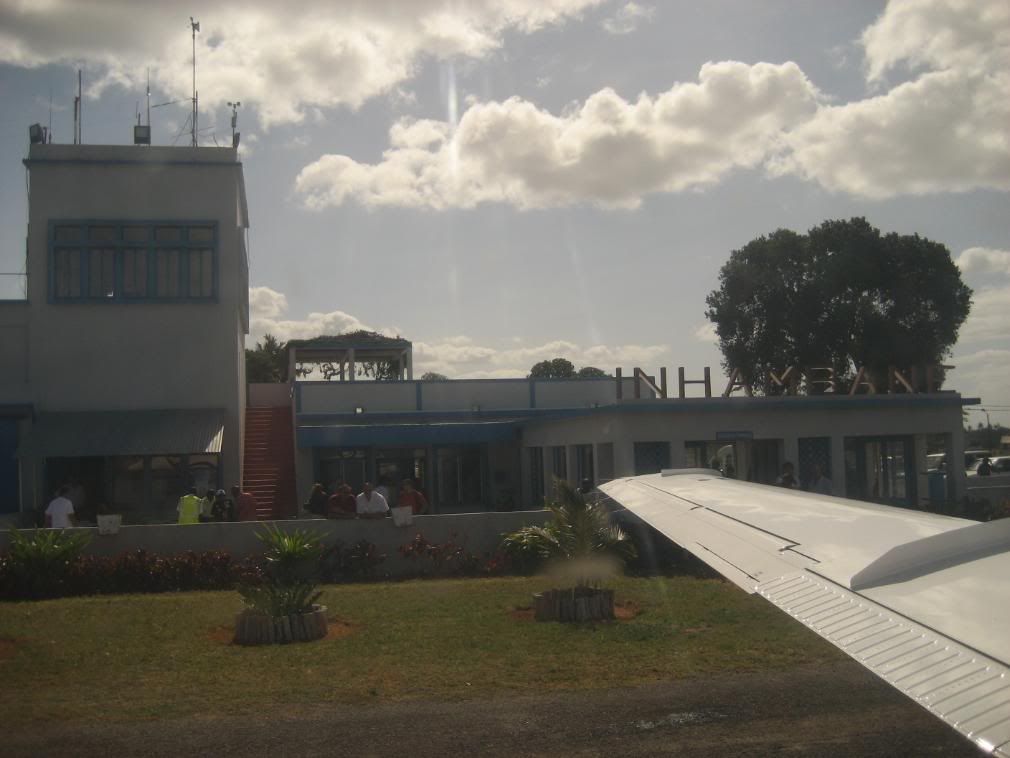 (Climbing up and leaving the beautiful coast behind)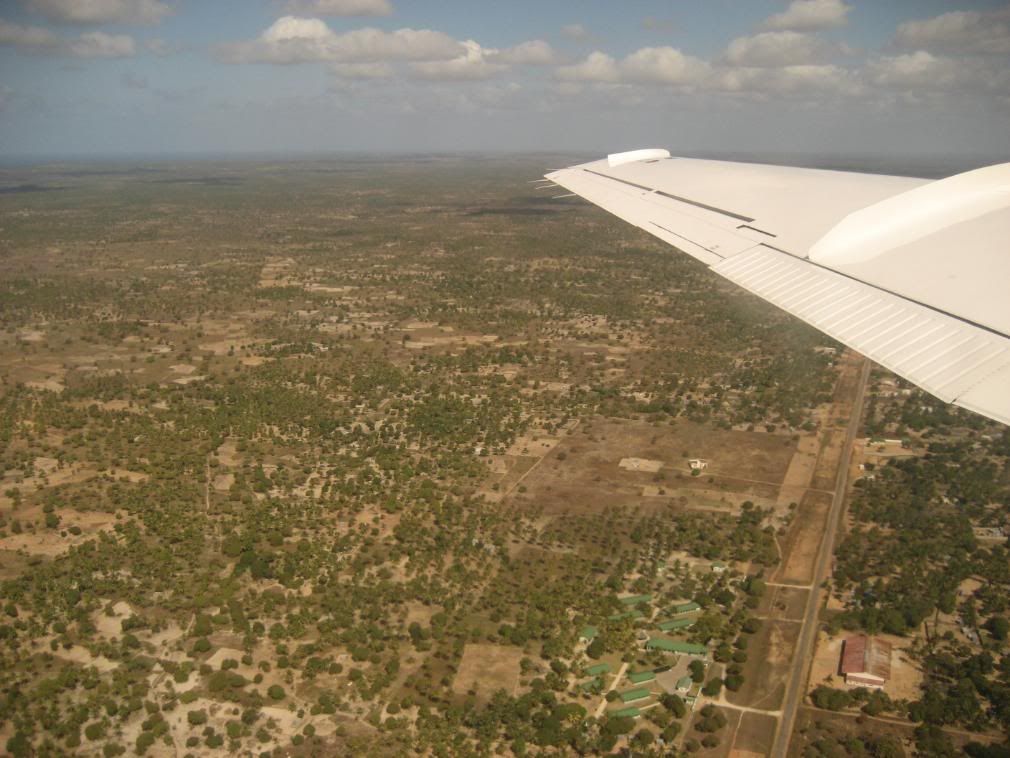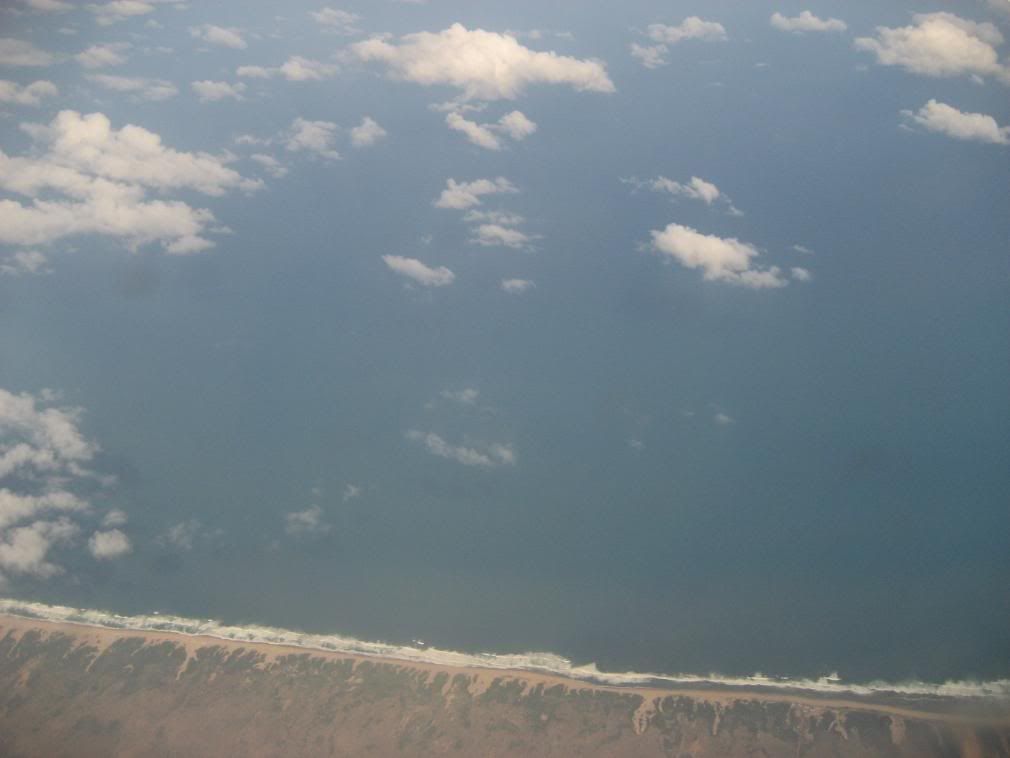 Seat Leg-Room:
(Not too shabby)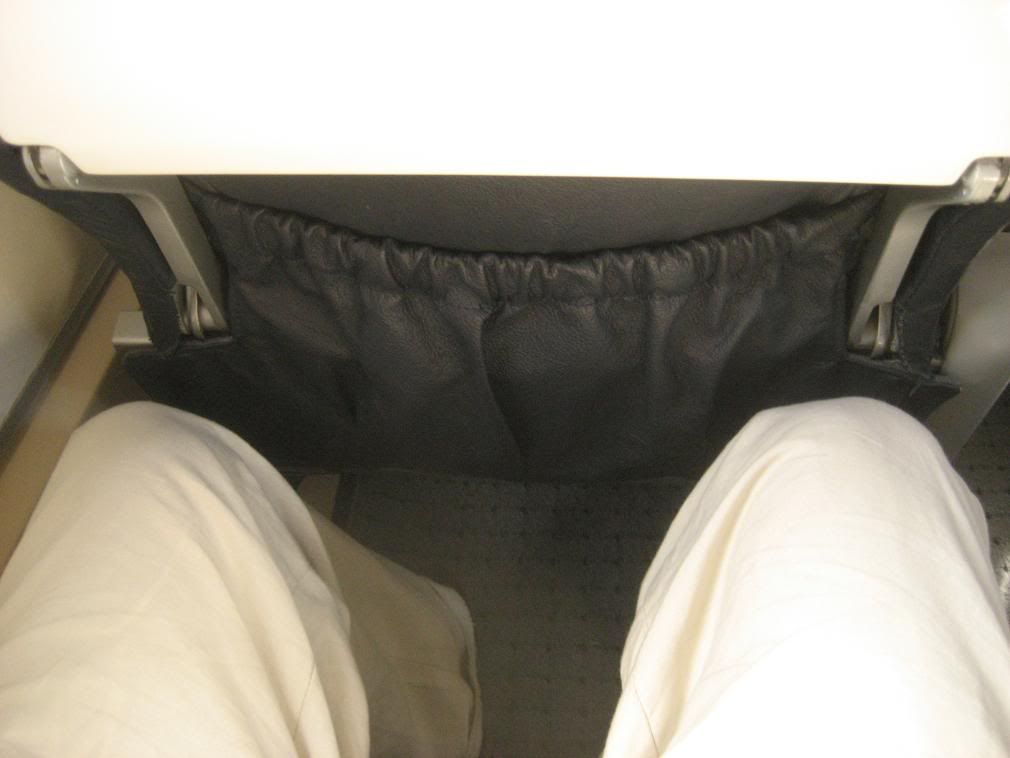 Seat Recline + Angle View: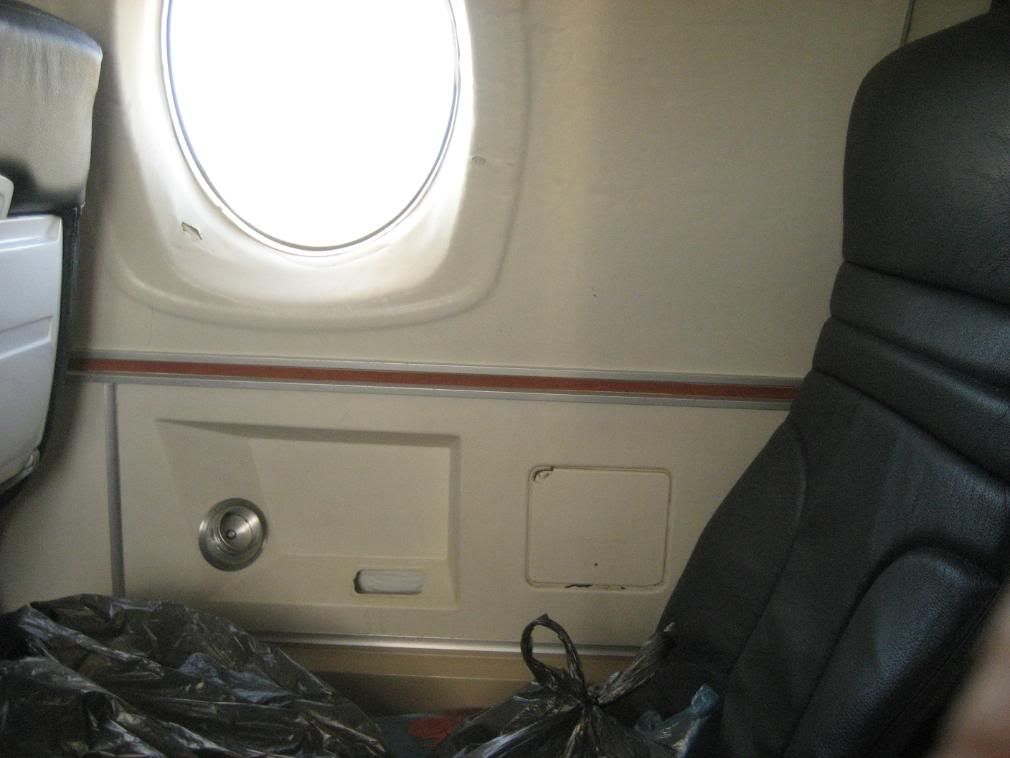 Cabin: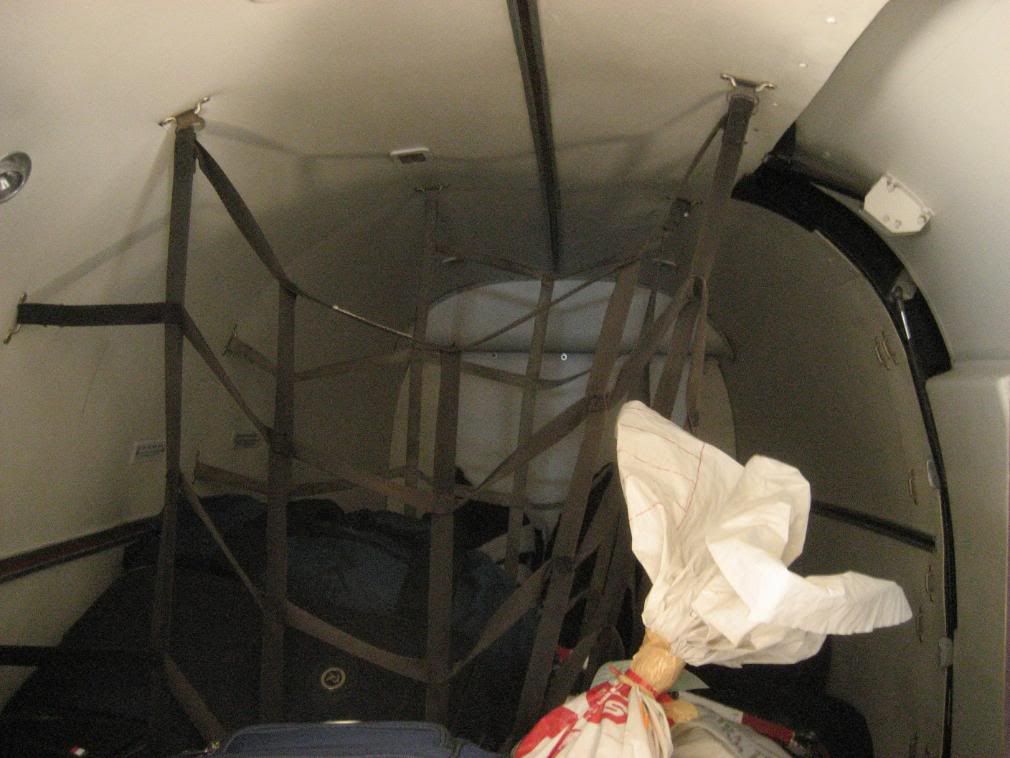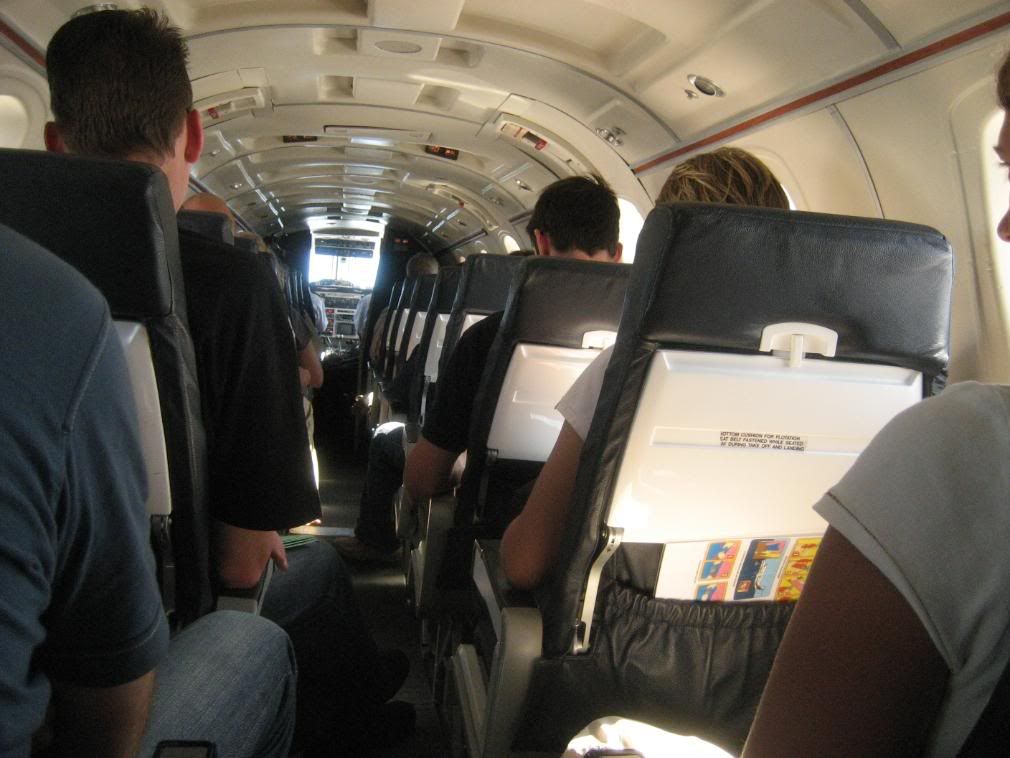 c) Meal + Beverage:
Flight attendant poured coke or passion fruit juice into small LAM! glasses and distributed them to passengers. The bottles of coke and juice were kept in a freezer box at the back of the aircraft.
d) Inflight Entertainment:
None. Not even an inflight magazine.
(In-flight magazines, Boarding Passes, etc.)
e) Crew:
The one cabin crew was awesome. He was very excited doing his limited functions. The highlight was when upon seeing that I was taking pictures from the window, he quickly went back and got a window cleaner and cleaned the window! NOW THAT IS AWESOME!
IV> Post-Flight:
Maputo´s airport has no gates. We parked next to the only other aircraft … an Air Corridor 732. Baggage delivery was efficient. Here is an interesting thing … the only bathroom at the arrivals side is inside the secure baggage claim area. After having gone outside, I had to use the facilities and an airport cleaner directed me to go back to the secure zone … there was no security, and I walked right into the baggage claim area … with complete unobstructed access back to the tarmac with NO security.
(MPM Airport Exterior - no jet bridges)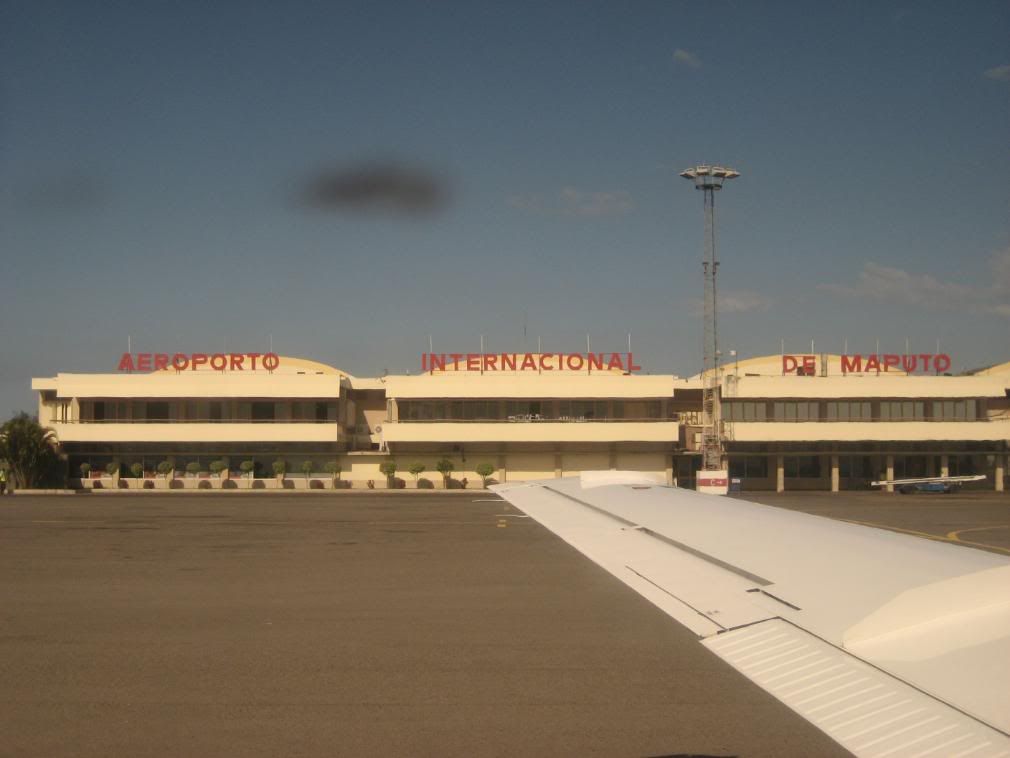 (MPM Airport Terminal – Domestic)
Ok – this is interesting. So the bathroom is inside the baggage arrivals area. One could technically go to the bathroom, and then simply walk back to the tarmac as there are NO security guards to prevent you! Love it!
V> Impressions + Scores:
Short flight with low expectations. I wanted to share with A.Netters a Transairwats flight rather than make a commentary. For the routing in question, TWY provided all one can ask for … clean, efficient, on-time service. The bonus was a great member of the crew who took pride in his job. Definitely would fly with them again.
Reservation: 5.0
Check-In: 7.0
Lounge: N/A
Boarding: 8.0
Seat: 6.0
Aircraft Overall Ambience: 5.0
IFE: 5.0
Crew Service: 9.0
Food: 1.0
Beverages: 5.0
Amenity Kits + Others Freebies: 5.0
Disembarkation: 7.0
On-Time Record: 10.0
OVERALL IMPRESSION: 6.08
(Pre-flight average of all-reviews: 6.34)
(Scores are based on comparison with other airlines in THAT class of service – No comparison of Y vs. F for example)
VI> Other Trip Reports:
1/
Avianca: BOG-LIM: 07/06/06: 7.09pts: Y-IMR
2/
Air Tran: EWR-MDW: 08/02/06: 6.73pts: Y-DMR
3/
West Jet: YYC-YVR: 09/05/06: 7.14pts: Y-DMR
4/
Air Canada: YYZ-YVR: 09/02/06: 5.92pts: Y-DLR
5/
Air Canada: ALB-YYZ: 09/01/06: 5.88pts: Y-ISR
6/
Singapore Airlines: EWR-SIN: 09/20/06: 7.81pts: J-ILR
7/
Adam Air: SIN-CGK: 09/22/06: 6.04: Y-ISR
8/
Valuair: CGK-SIN: 09/22/06: 5.04: Y-ISR
9/
Spice Jet: CCU-DEL: 09/25/06: 6.67: Y-DMR
10/
Indian: DEL-CCU: 09/26/06: 7.25: Y-DMR
11/
Air Sahara: CCU-BOM: 09/28/06: 4.42: Y-DMR
12/
Air Deccan: IXZ-CCU: 10/07/06: 5.75: Y-DMR
13/
Alliance: CCU-IXA: 10/08/06: 7.54: Y-DSR
14/
Kingfisher: IXA-GAU: 10/08/06: 8.21: Y-DSR
15/
Indigo: GAU-CCU: 10/08/06: 6.54: Y-DSR
16/
Singapore Airlines: CCU-SIN: 10/11/06: 5.88: J-IMR
17/
Air Canada: ICN-YYZ: 10/12/06: 7.13: J-ILR
18/
Delta AirLines: SEA-JFK: 11/24/06: 7.17: F-DLR
19/
USA 3000: PUJ-BDL: 01/06/07: 5.96: Y-IMR
20/
Viva Aerobus: CUN-JFK: 02/20/07: 4.58: Y-DSR
21/
Jet Blue: CUN-JFK: 02/20/07: 5.96: Y-IMR
22/
SAS Norge/Braathens: OSL-AES: 05/26/07: 5.75: Y-DSR
23/
TAP Air Portugal: OSL-LIS: 05/29/07: 5.46: Y-IMR
24/
Delta Airlines: JFK-CDG: 08/09/07: 7.85: J-ILR
25/
Air France: CDG-JNB: 08/10/07: 5.33: J-ILR
26/
LAM Mozambique: INH-MPM: 08/13/07: 5.33: J-ILR
(Note on Codes: Y – Economy, J – Business, F – First :: I/D – International/Domestic :: SR/MR/LR – Short/Medium/Long Haul :: I have designed these codes so people don't believe my scores are comparing apples with oranges)
VII> Other Pictures:
It has now become customary to share some images of the place I went to, and some other related aviation pictures. Hope everyone enjoys!
(Beaches of Tofu)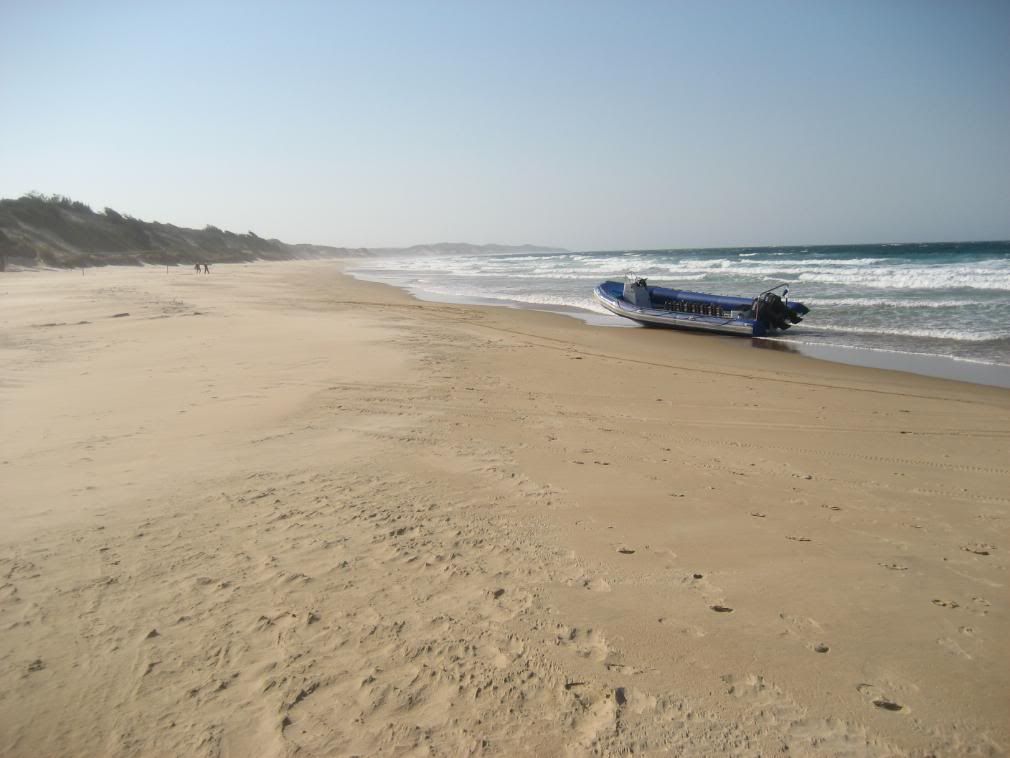 (Tofu Sunset)