Ok so time to earn some more miles so I took advantage of the special J class fare around Europe from Dublin with LX.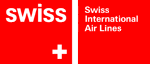 FLIGHT: LX 401
ROUTE: DUB-ZRH
DATE: 02/DEC/07
TIME: 13:10
REG: HB-IPX
A/C : A319
CLASS: BUSINESS
SEAT : 2A
I checked in around 1045am as I got to the airport early. I decided to go for a stroll to the new Pier D to see what it was like.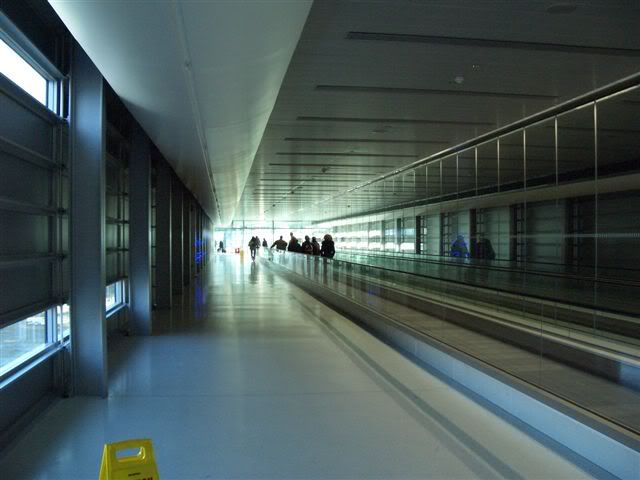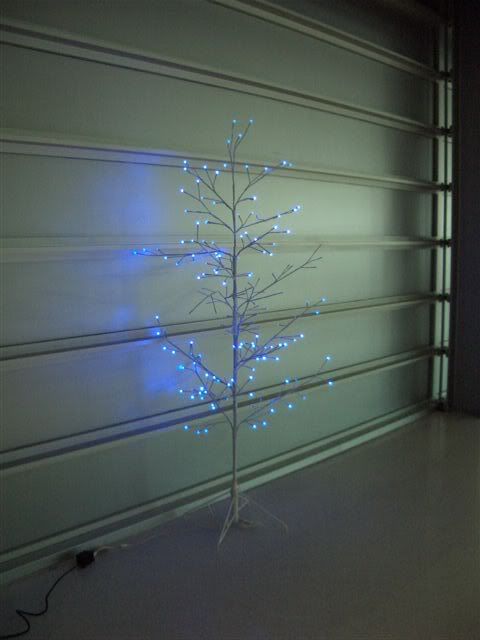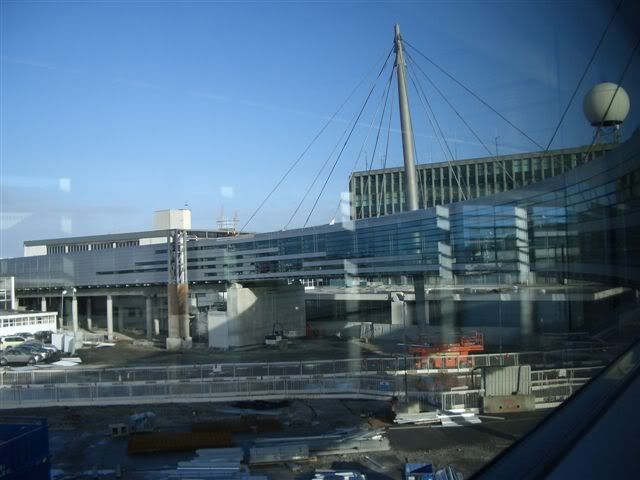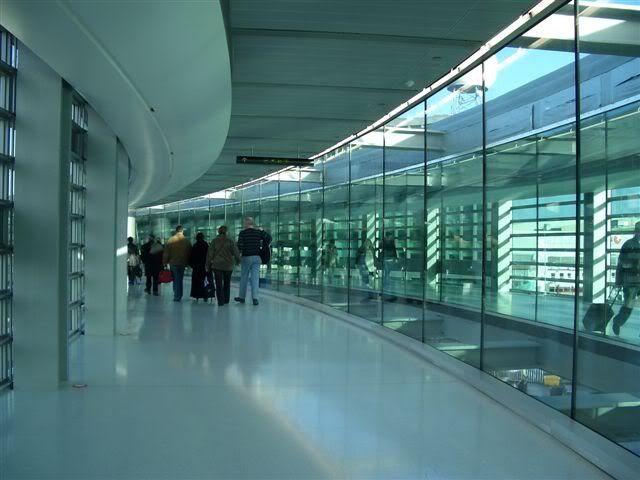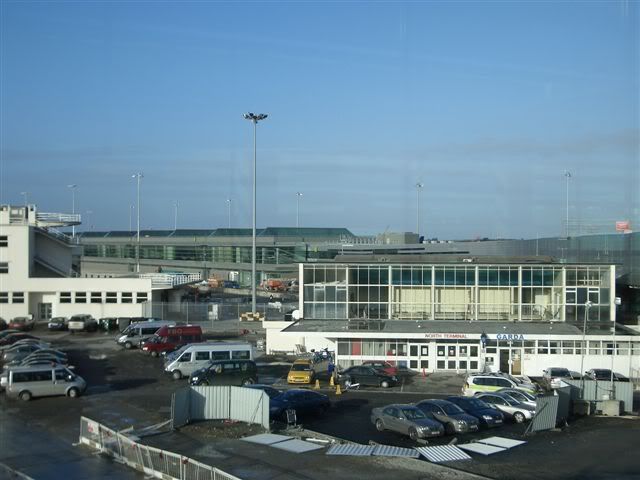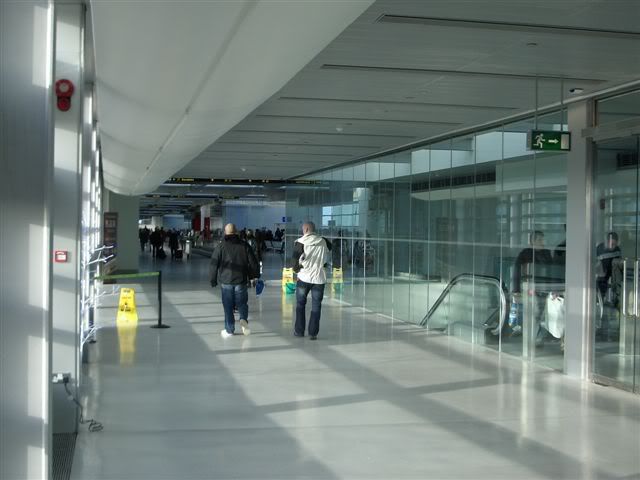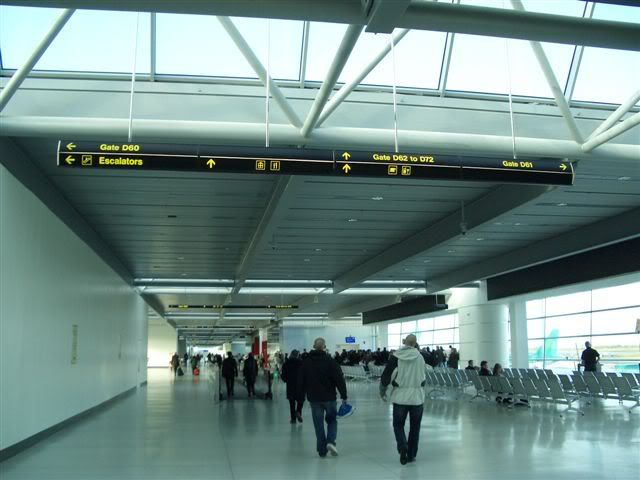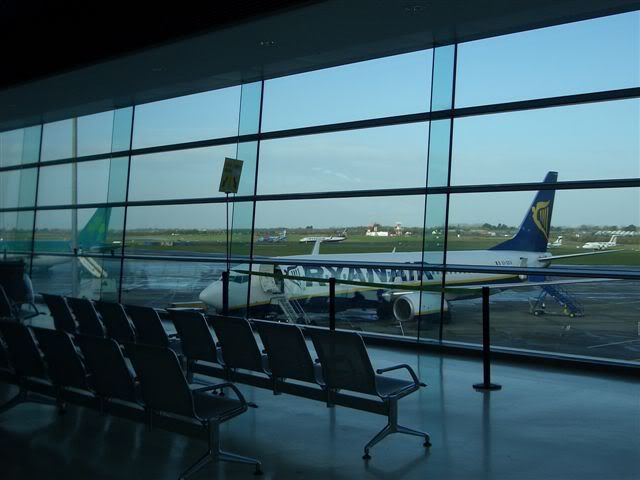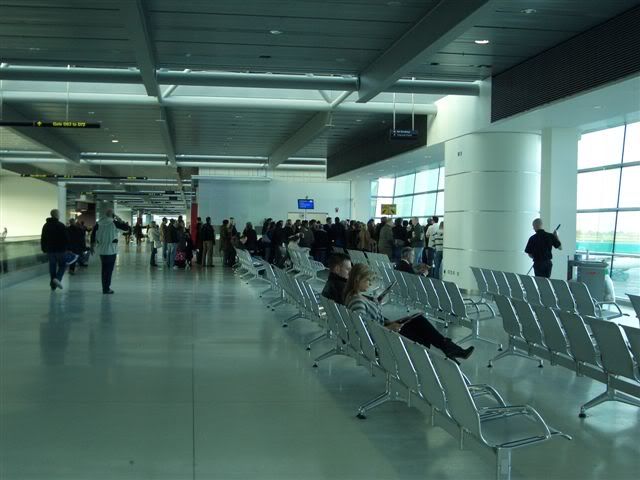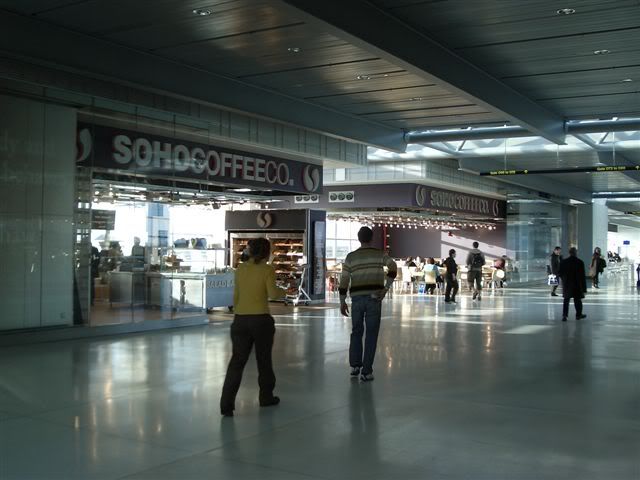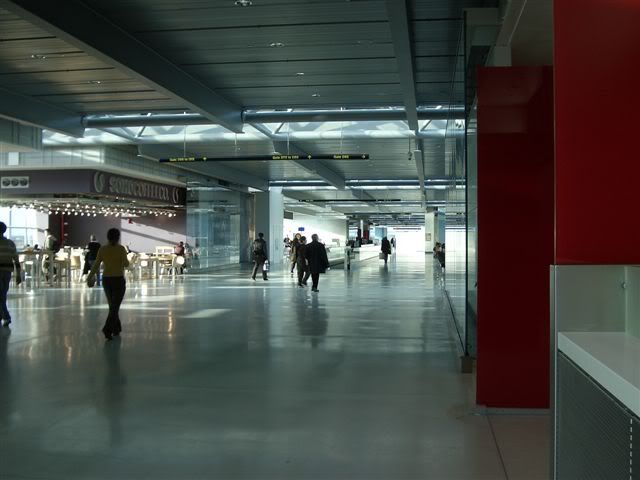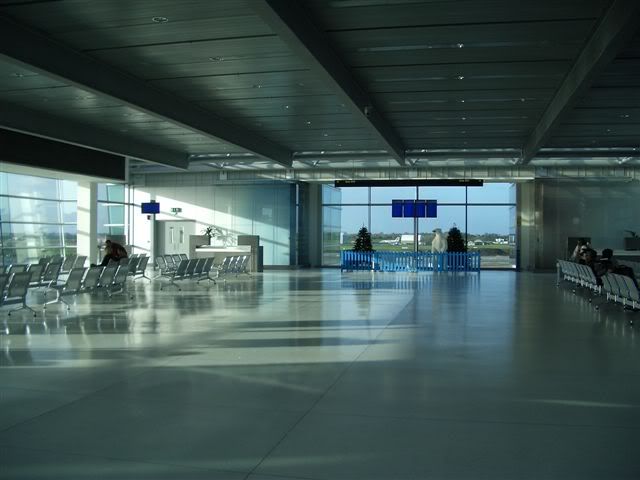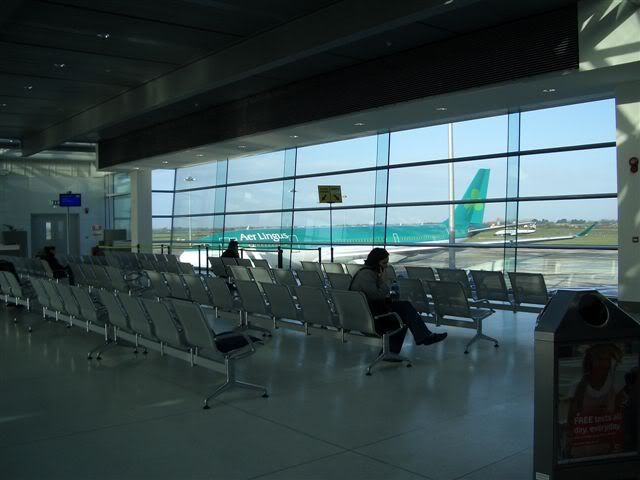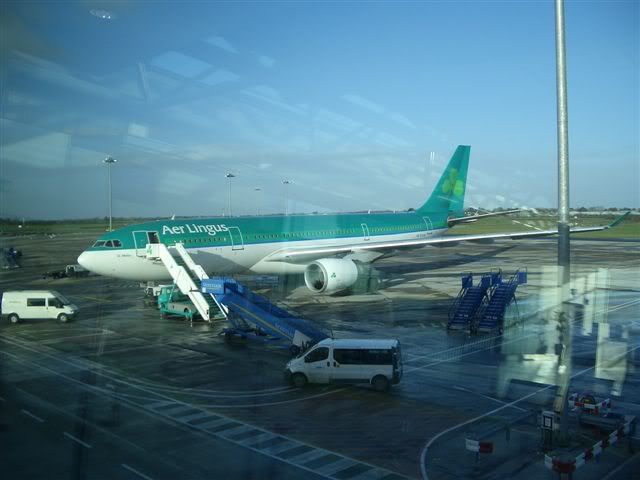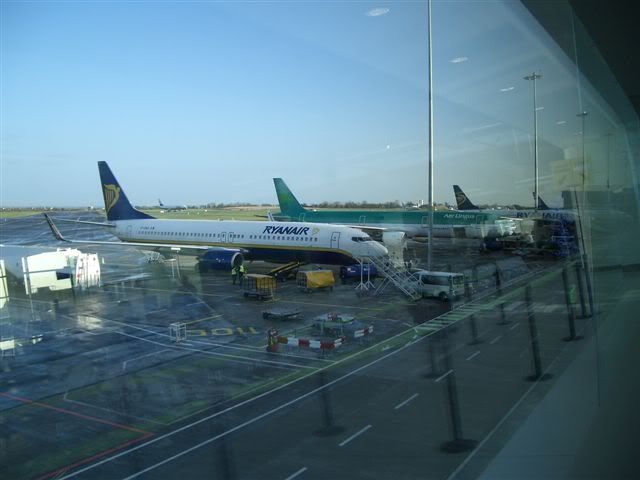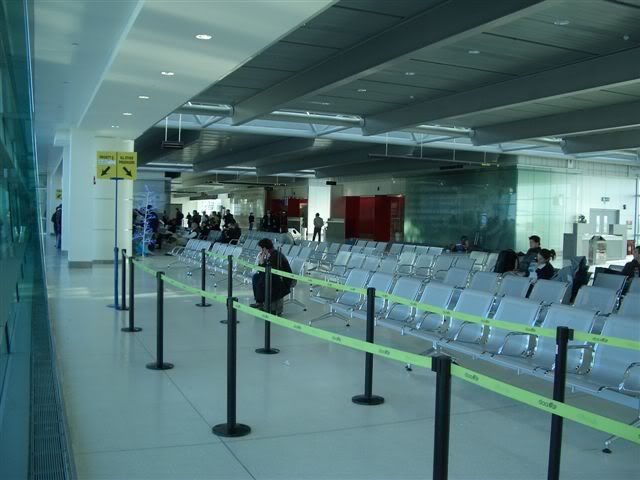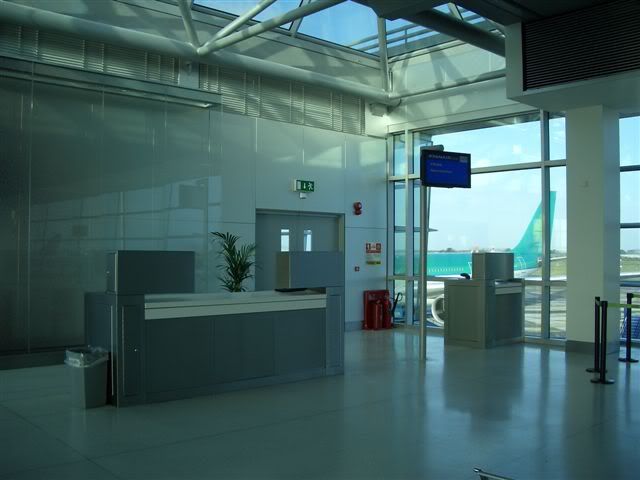 View of SR Technics hanger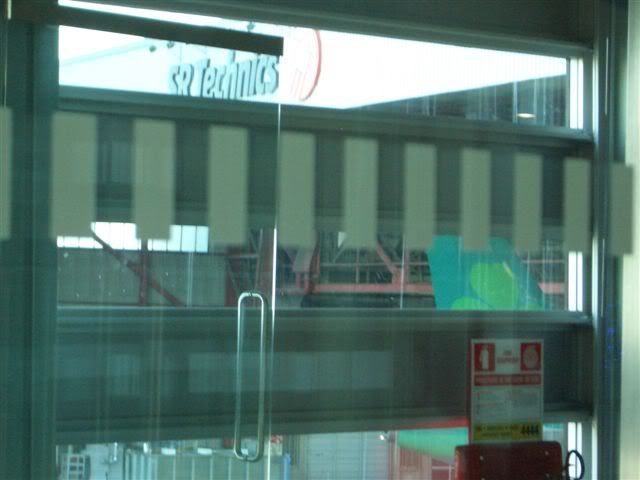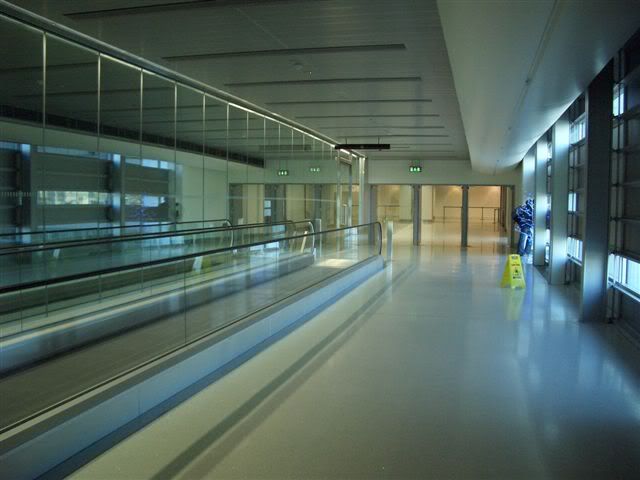 My first impressions of this new facility are good. Its bright , clean . clinical and has a few facilities such as Cafe and vending machines. I guess in time we will see more things down there. I hope they do not clutter it up though with cheap stalls!! It is a long walk from the main building. You need to allow 10-15mins at least.
After that I decided to go to the BMI lounge.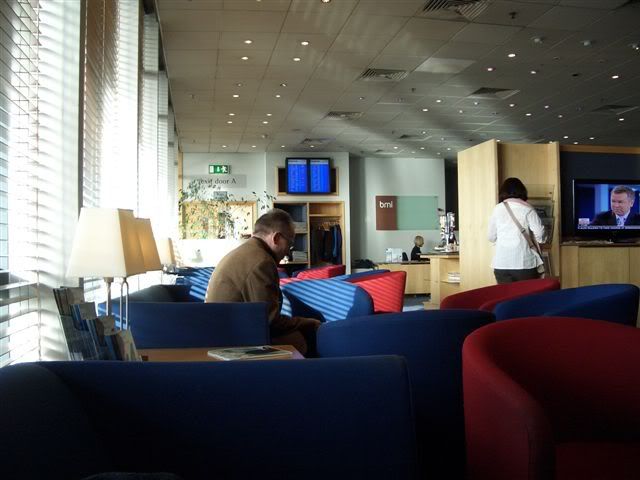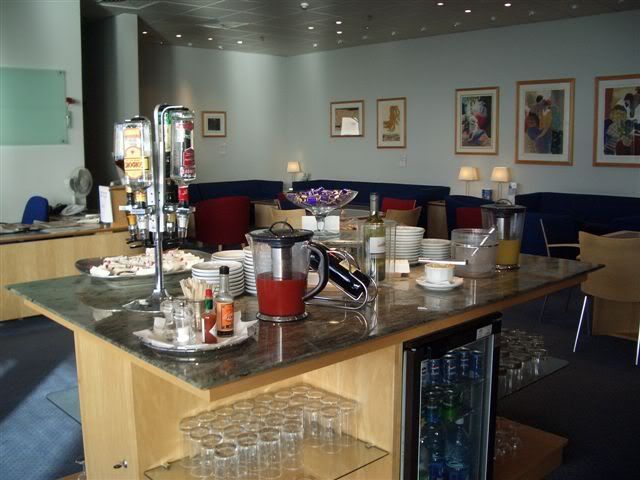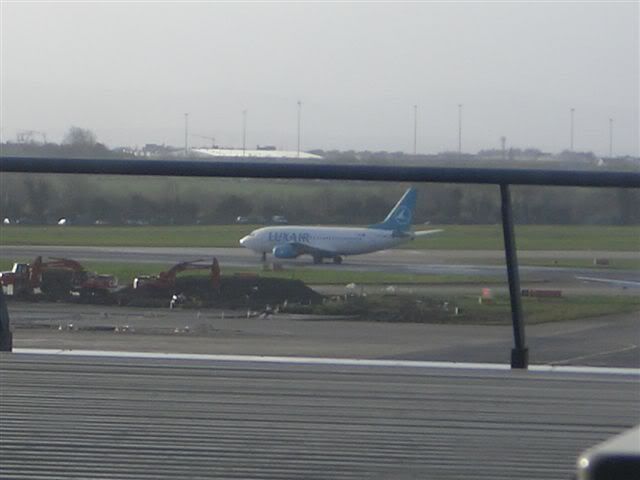 After that I decided to go to the Anna Livia lounge as it has Net access.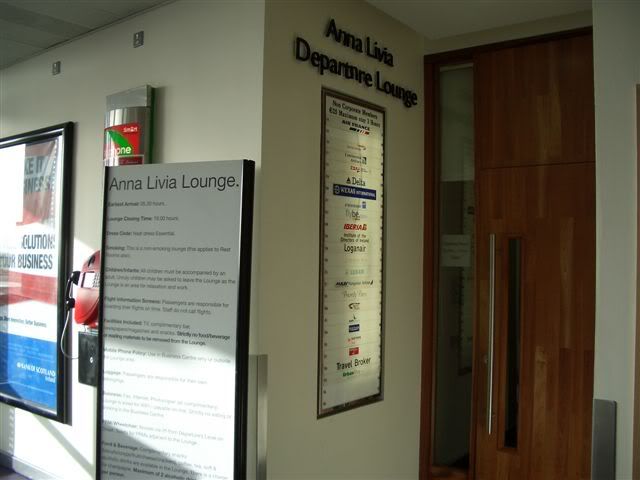 If you have a Star Gold card you can use both lounges. The snacks and coffee and Net access are all a big plus in the Anna Livia lounge. The BMI lounge gets a bit boring although I prefer the decor and views from the BMI one.
Time to head to the B gates to board::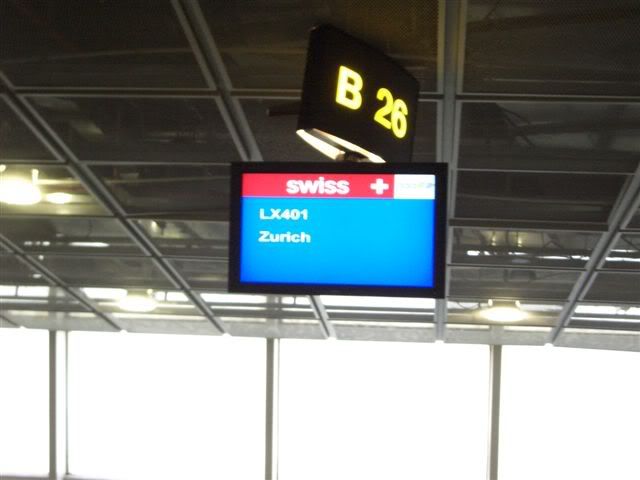 Greeted as usual by a smiling and efficient Swiss crew ....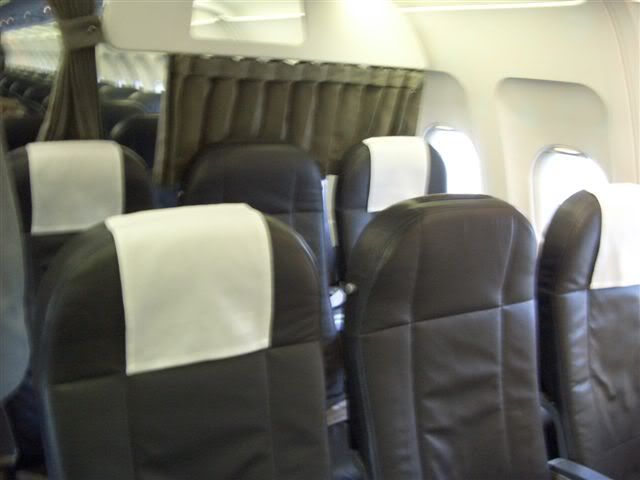 View of Y class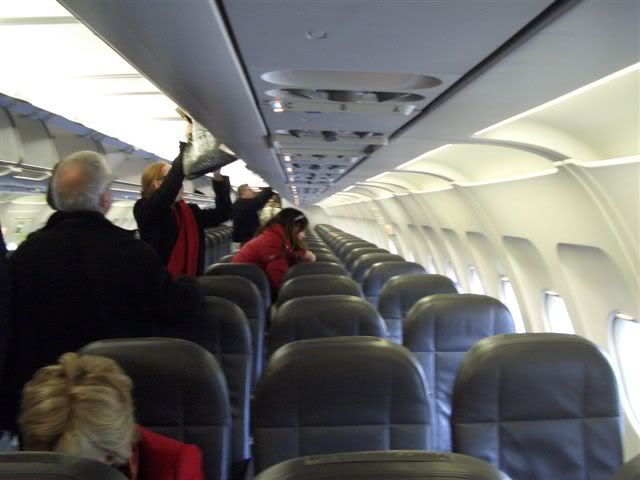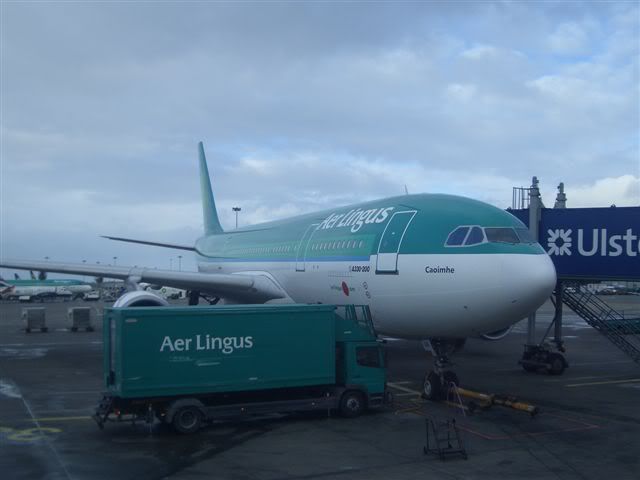 Crew came round with water and refresher towels.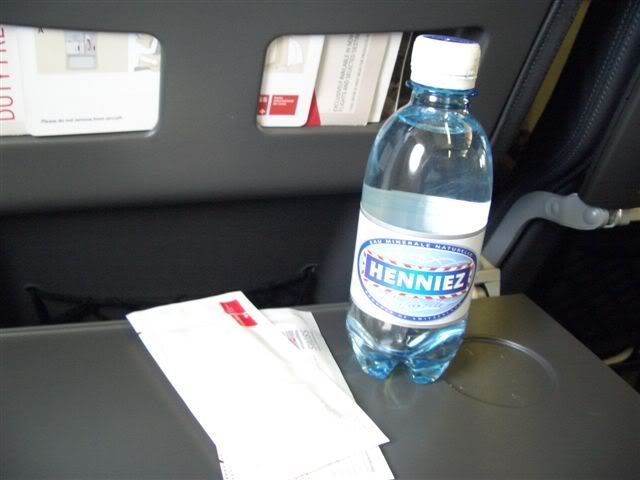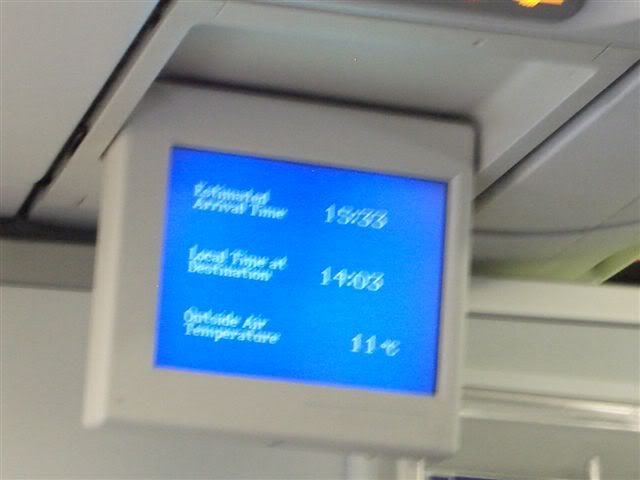 After 5 mins the pilot came on the PA and advised we would be delayed upto 25 mins due to restrictions at ZRH. Right after that a crew member came and asked us if we would like a drink from the bar and appologised for the delay. I was very impressed by this . I opted for Champagne and was given some chocolates also.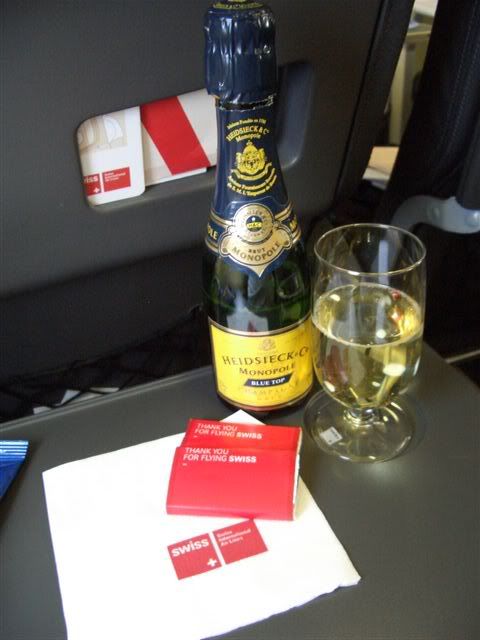 By the time that was finished we were pushed back ::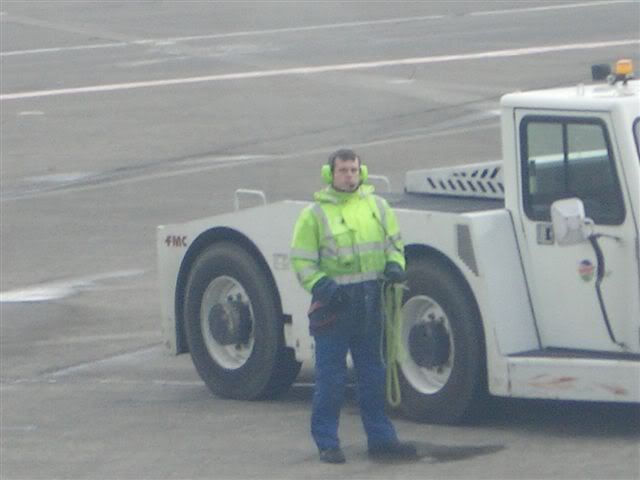 FEDEX Cargo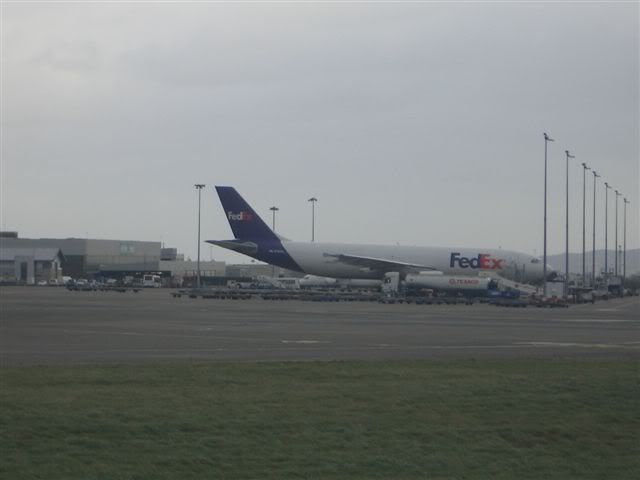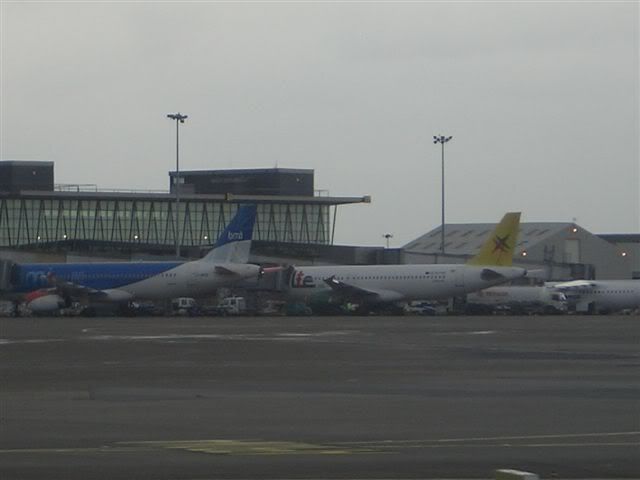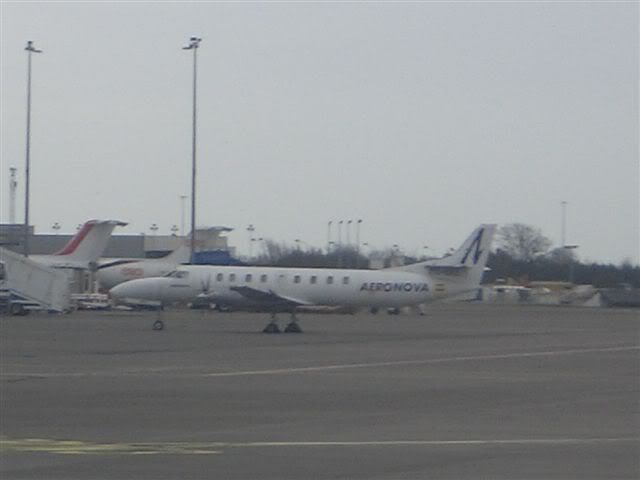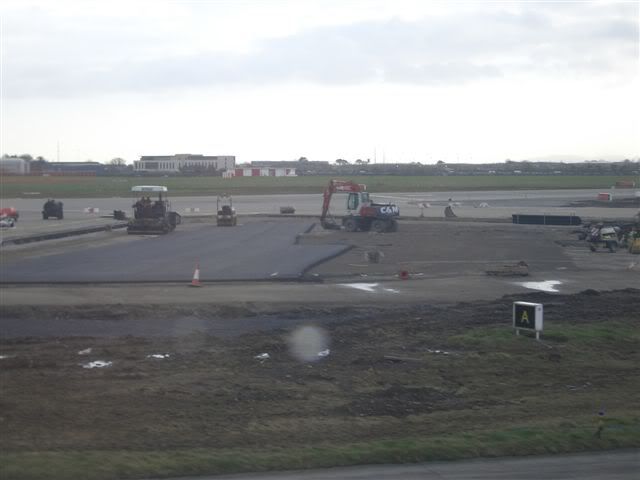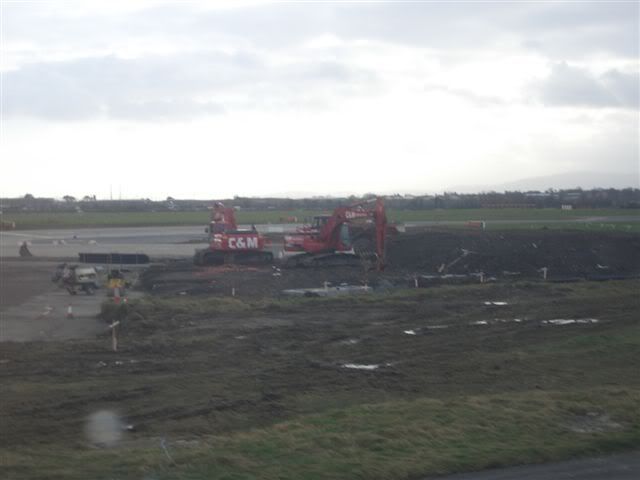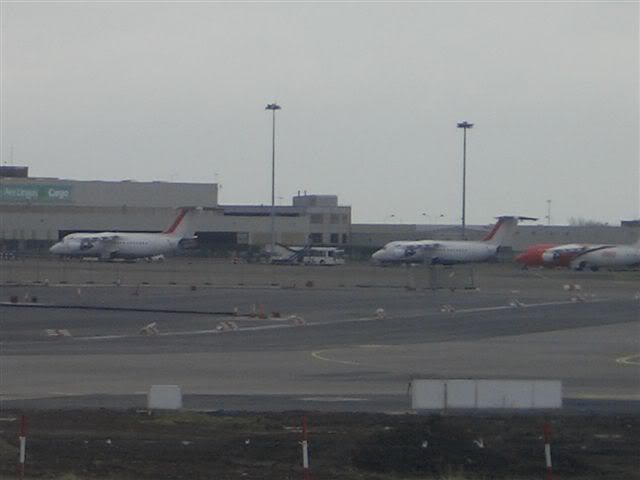 After take off, meal time ::
This is one of my favourite dishes served on Swiss so I was glad to see it was on todays flight ::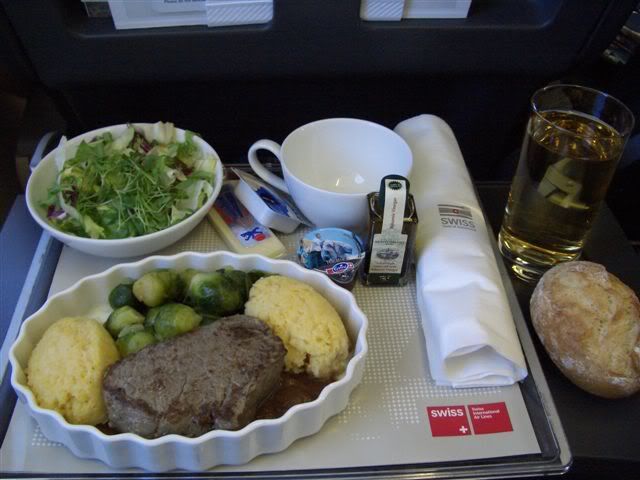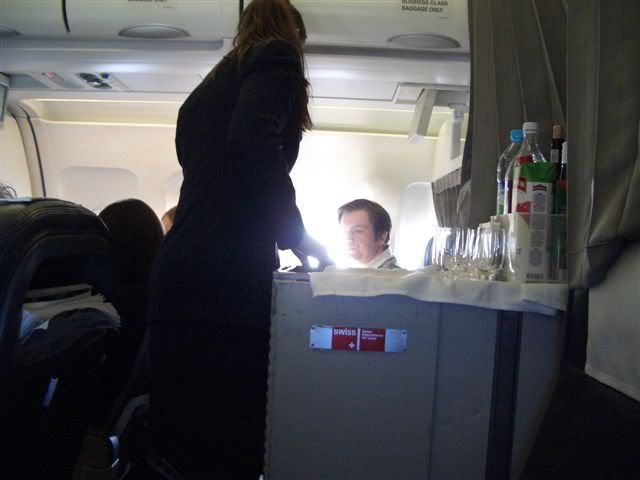 Another favourite of mine !!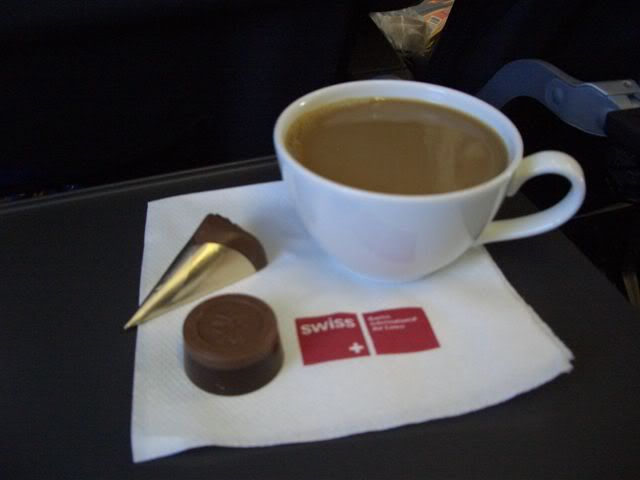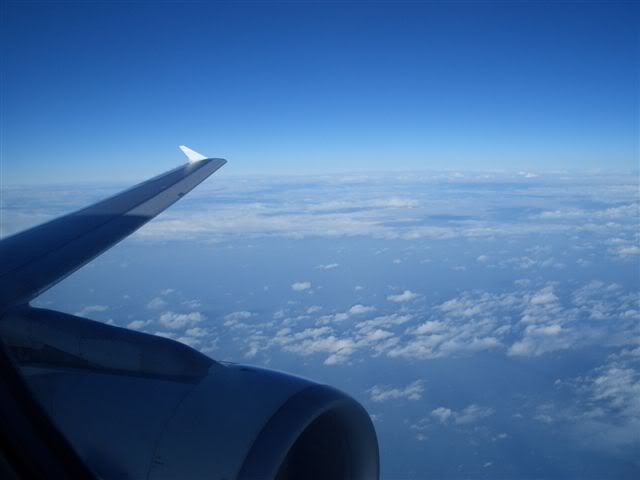 The flight went quite quickly and during the flight I was talking to some Irish business men and they all said they preffered Swiss over other carriers. They use them to Europe and the Far East. As we came into ZRH the pilot came over the PA and announced we would land on a unusual runway as there were very strong winds in the ZRH area. He sure was not lying because we have a very bumpy approach and the AC was swinging every direction. We had a smooth touchdown though !!!
Upon landing I disembarked the aircraft and went to the immigration . When I saw the que I was shocked!! It was totally packed. The problem is that the area is very narrow and Swiss/EU and foreigners get mixed up in one line until its too late to get into the right lane. Some people were in the wrong lanes and got sent back. It really was a push and shove experience. I got through after 15 mins.
I had a 6 hour connection in ZRH so I took the train to Zurich city to see the Christmas Markets.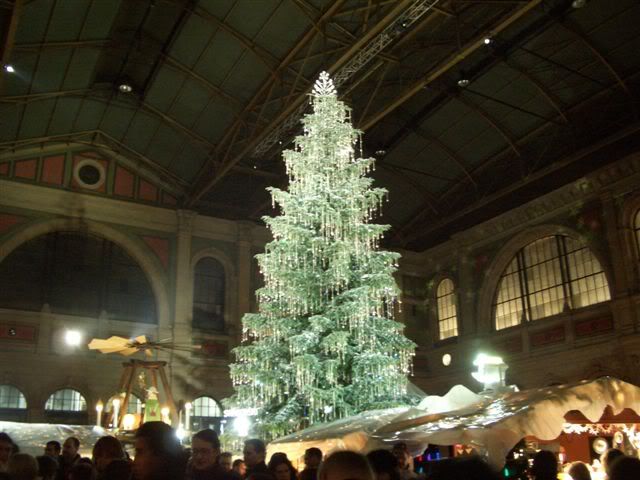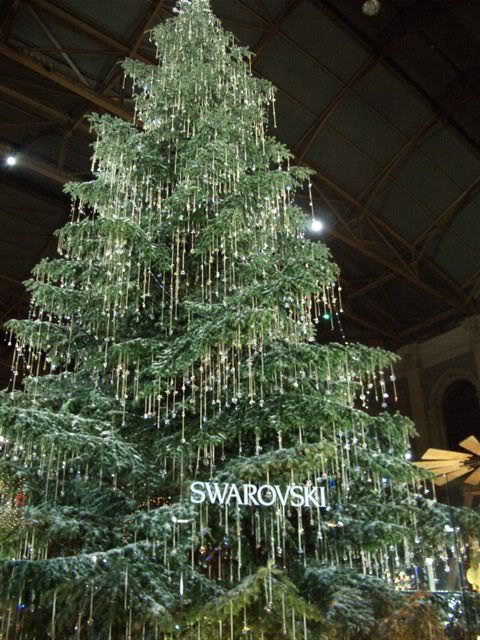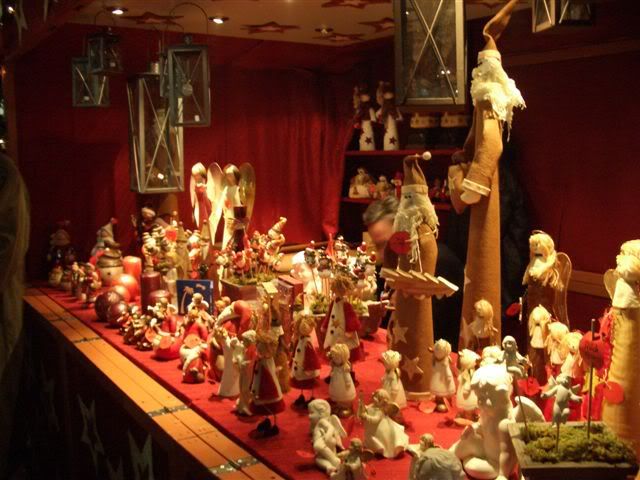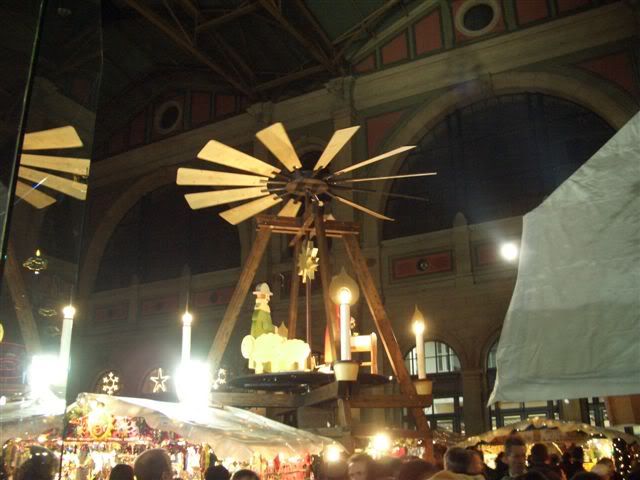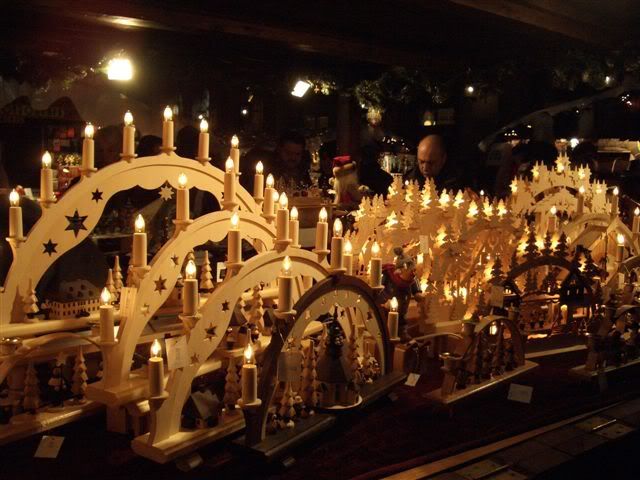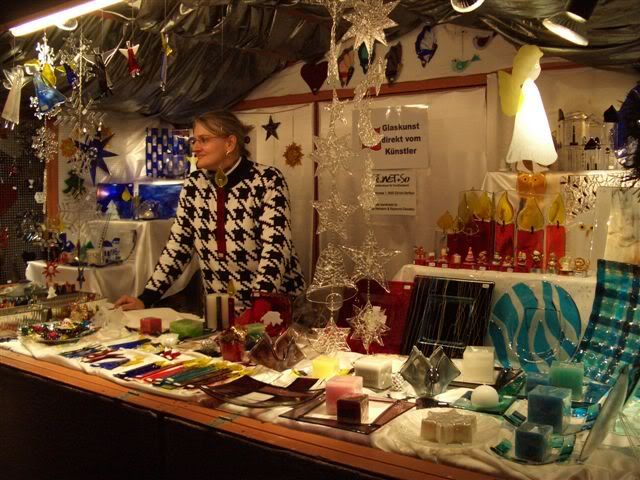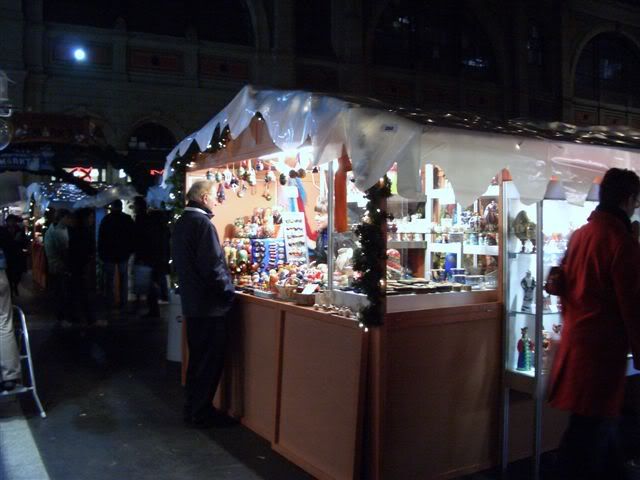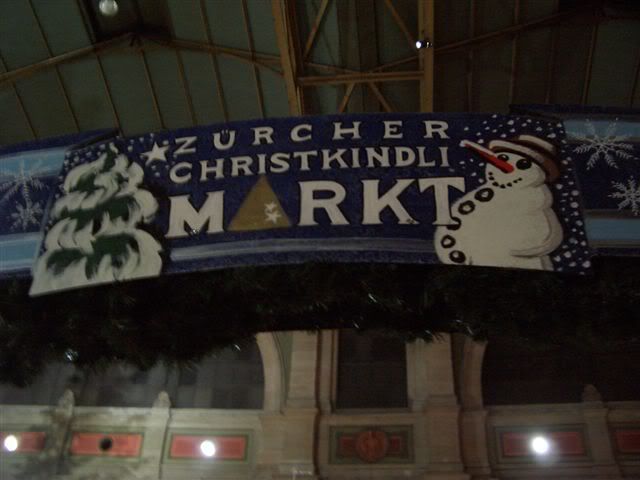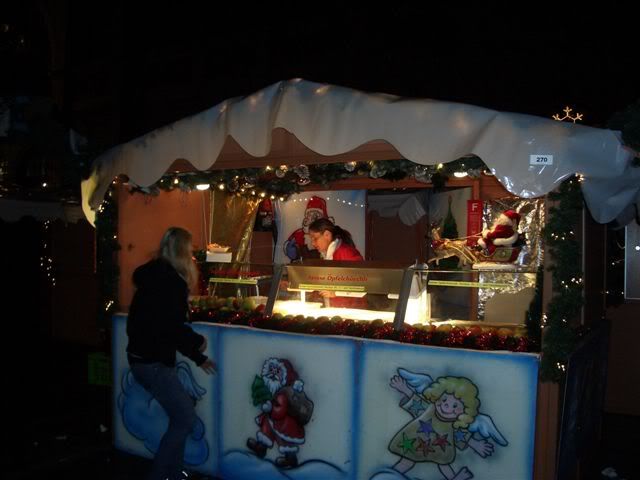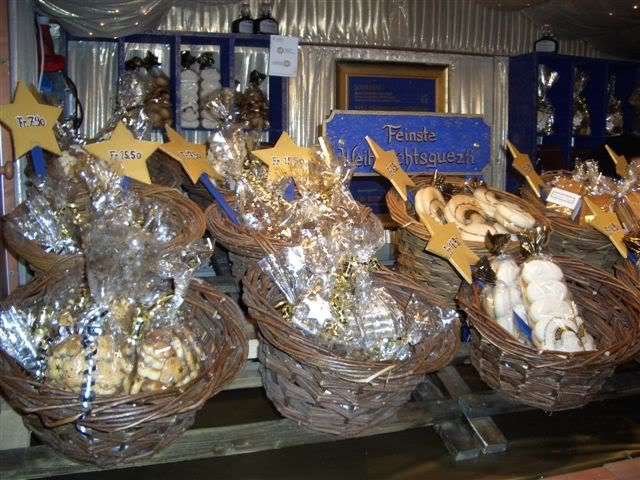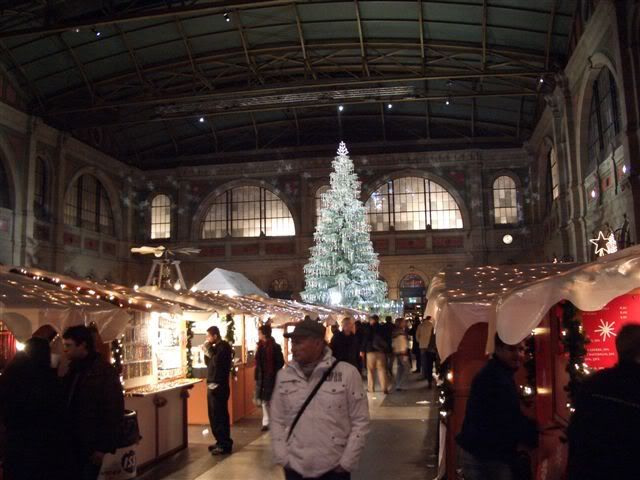 After a couple of hours back to the Airport ::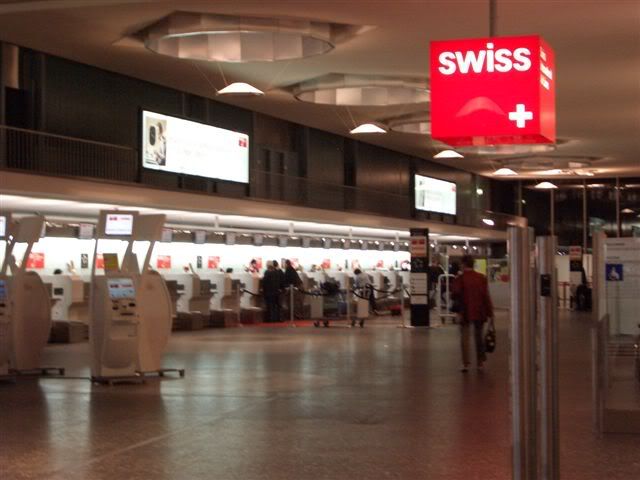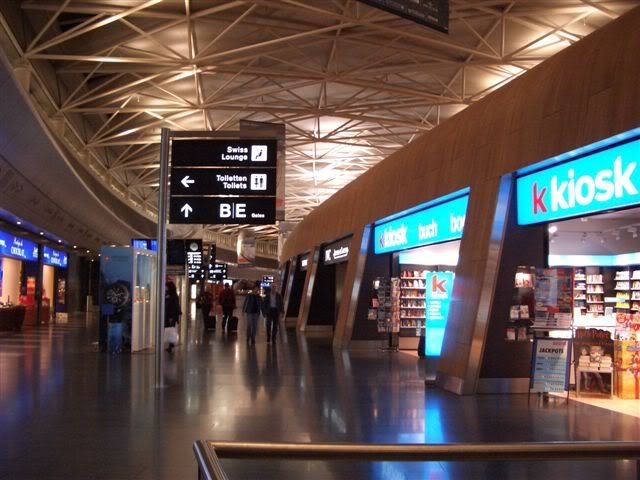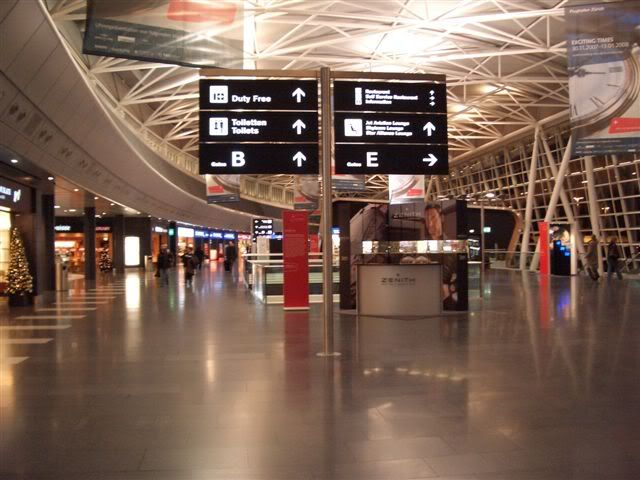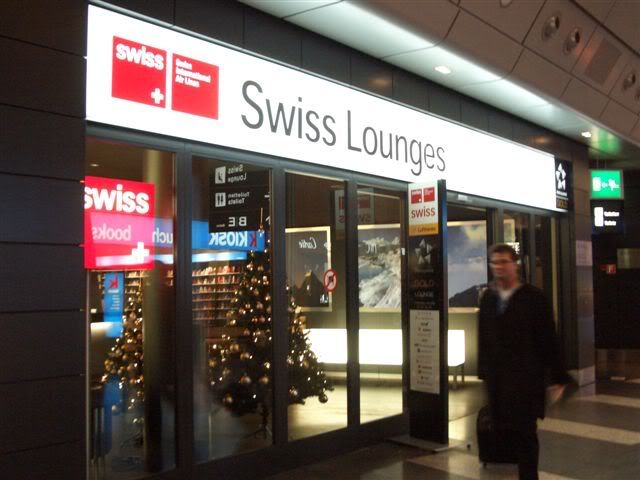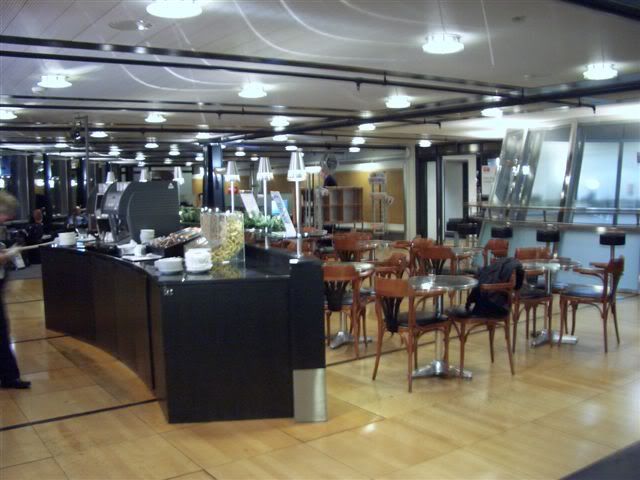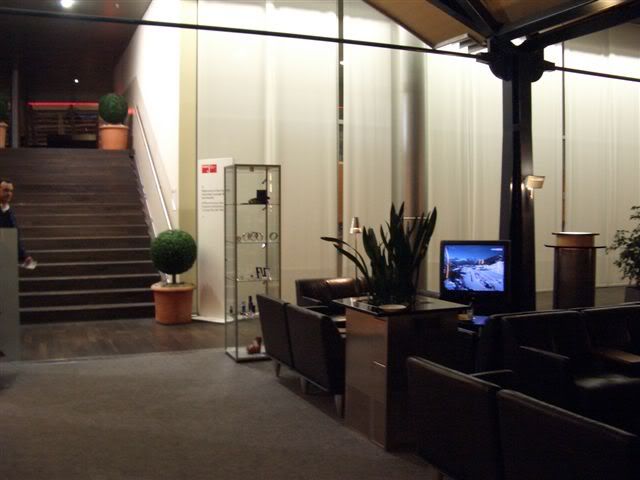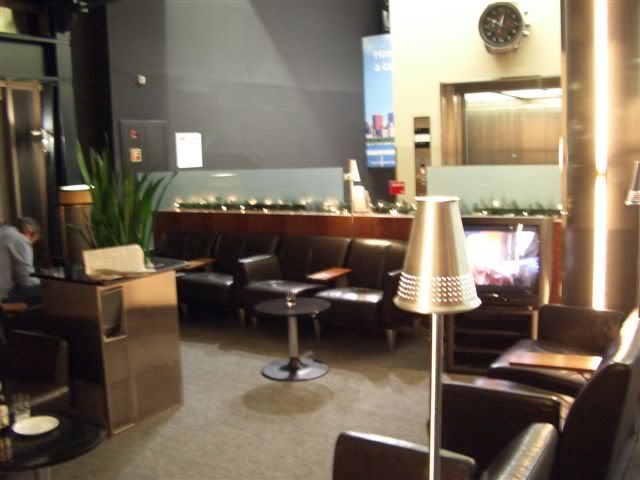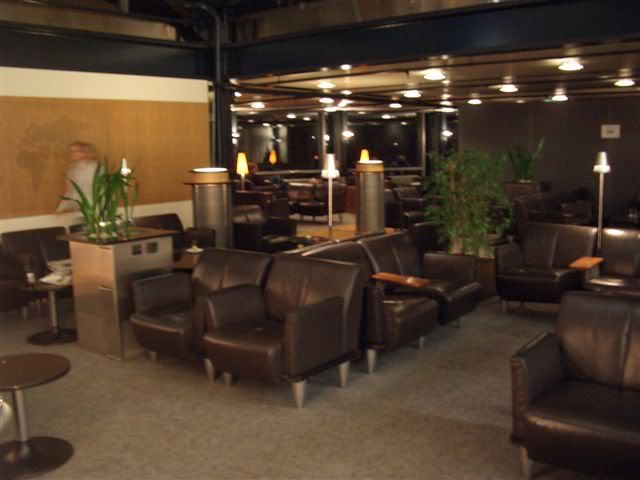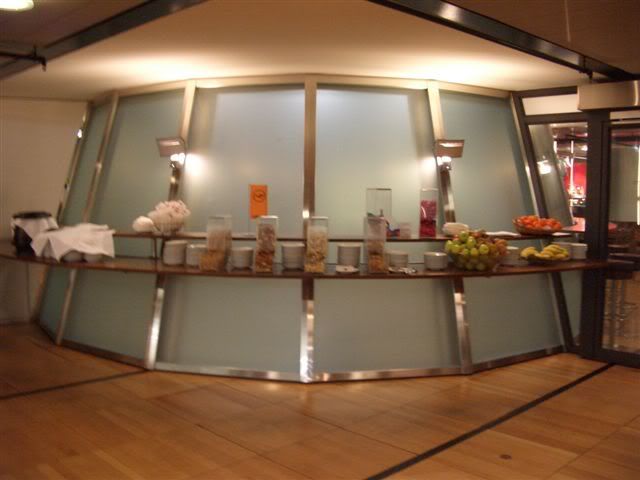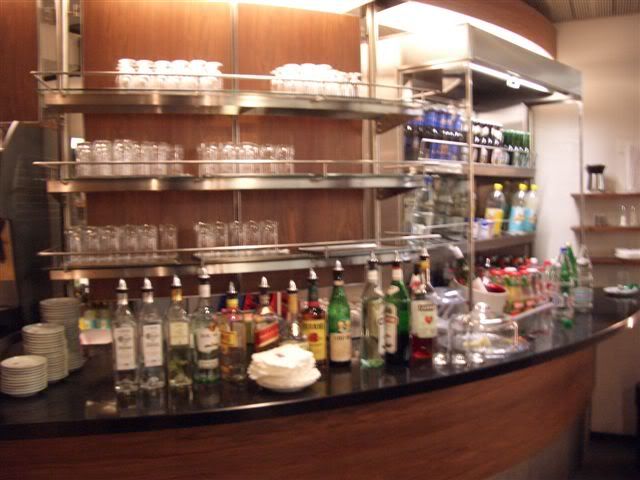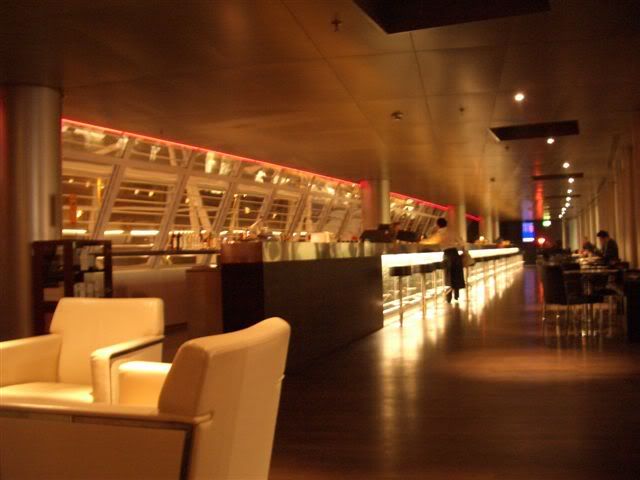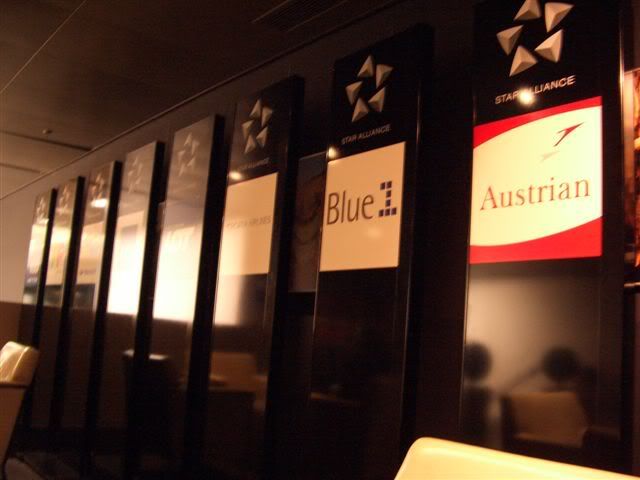 After an hour it was time to head to the gate for my flight to SKG. We were delayed for 25 mins due to connecting passengers.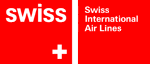 FLIGHT: LX 1850
ROUTE: ZRH-SKG
DATE: 02/DEC/07
TIME: 22:35
REG: HB-IJP
A/C : A320
CLASS: BUSINESS
SEAT : 2A
Boarding was slow as the flight was full. Mostly Greeks a mix of suits and tourists returning home.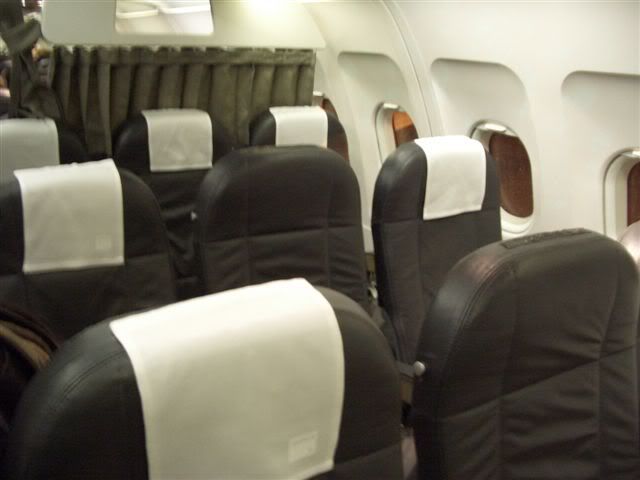 I was Greeted with a smile and shortly after bottles of water and refresher towels were handed out.
Newspapers were handed out incl. Greek ones and they were from the region of Greece the flight was going to. I thought this was a nice touch. The local paper is called ''Macedonia'' as Thessaloniki is in the Northern Greek province of Macedonia.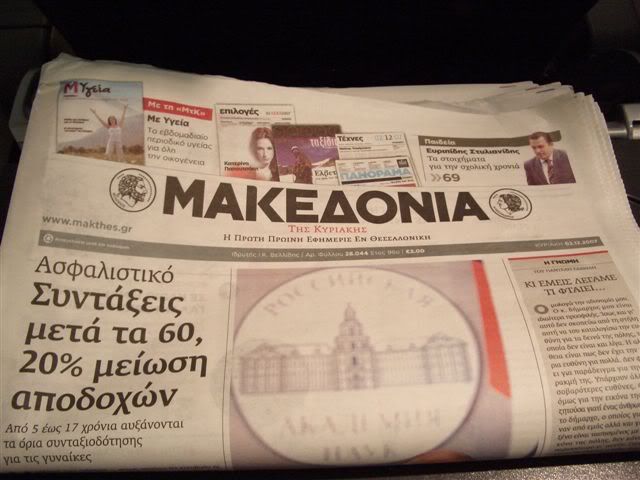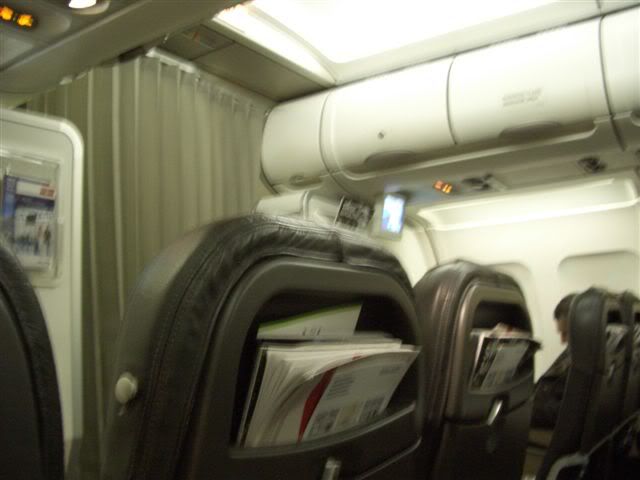 We were warned of very strong winds and that take off would be very bumpy. As we took off we certainly felt it and people in the J class cabin were looking at eachother. It was the roughest I have felt for a while.
Aftter we reached our crusing altitude we were served dinner::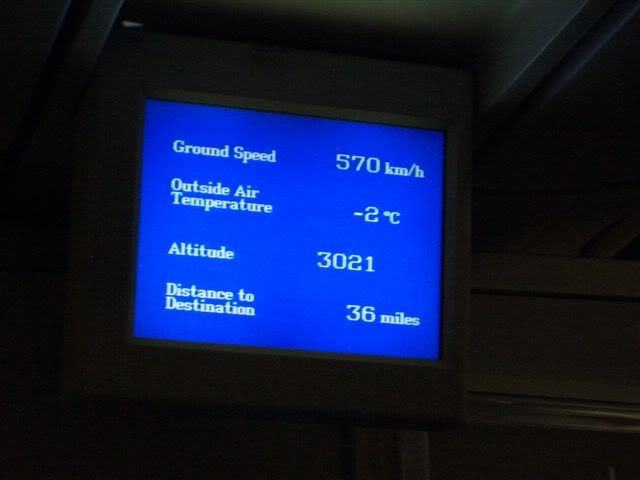 We made our approach across the border of the Former Yugoslav Republic of Macedonia (FYROM) and entered Greek airspace.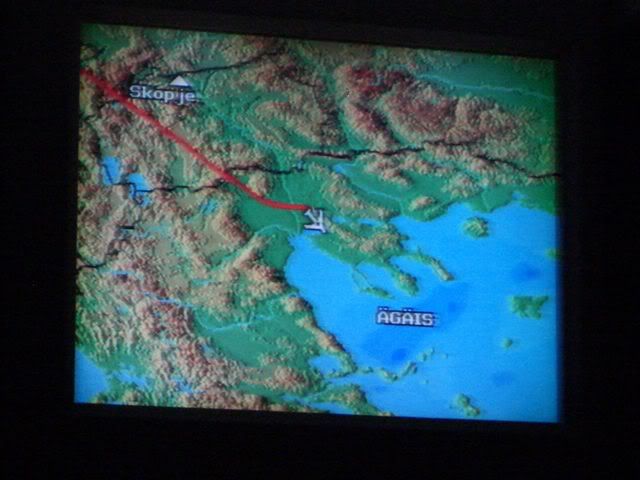 We disembarked onto the bus.
I passed through passport control and customs in 3-4 Mins then had a stroll around the airport and outside.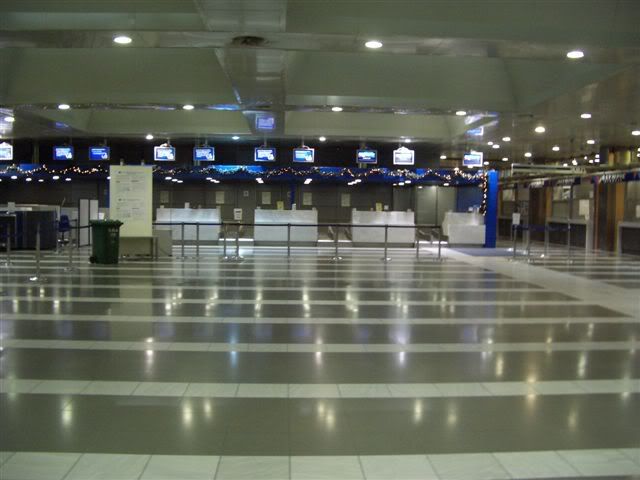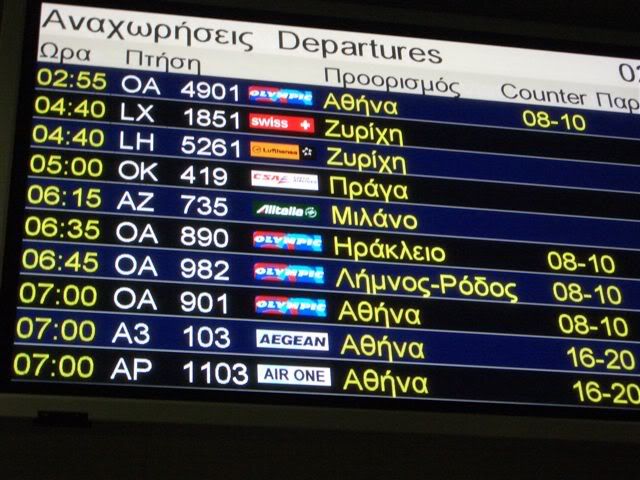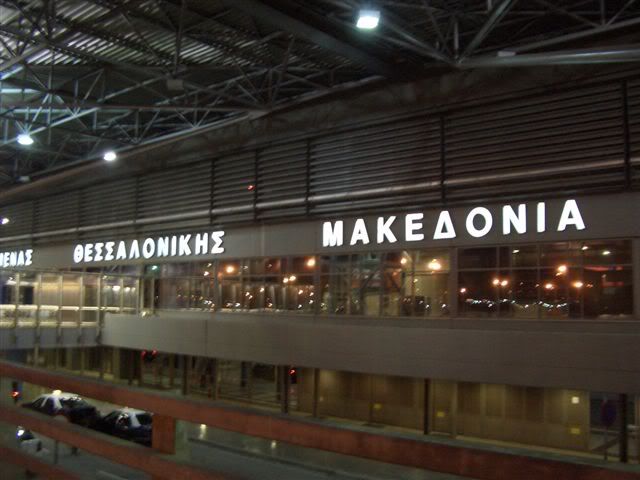 I wish they would renovate this Carravelle and open it as an exibition :::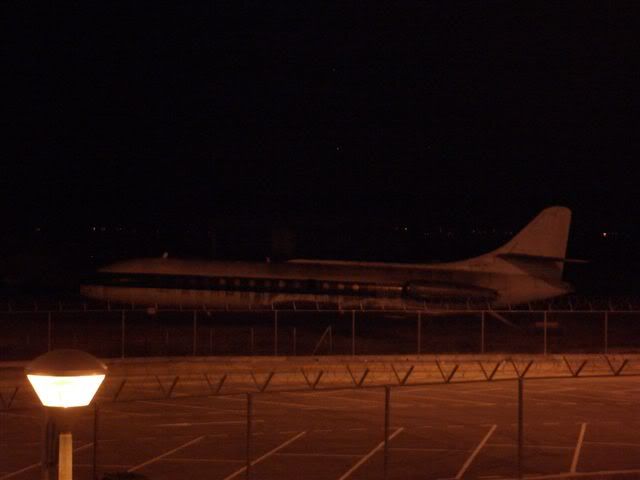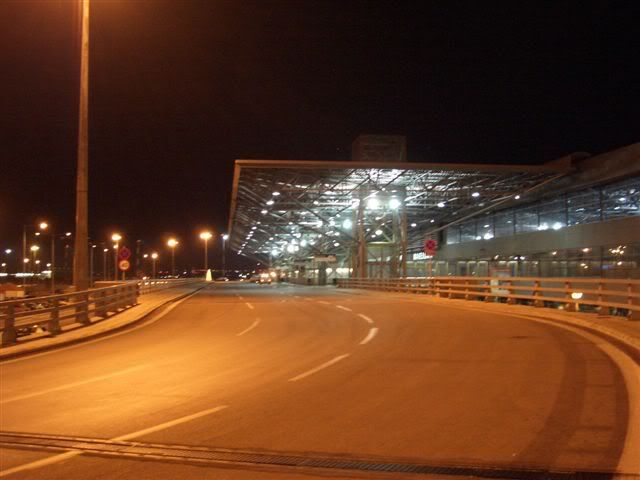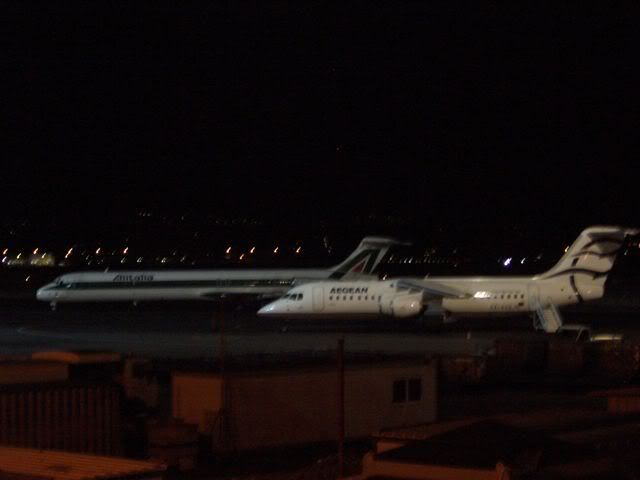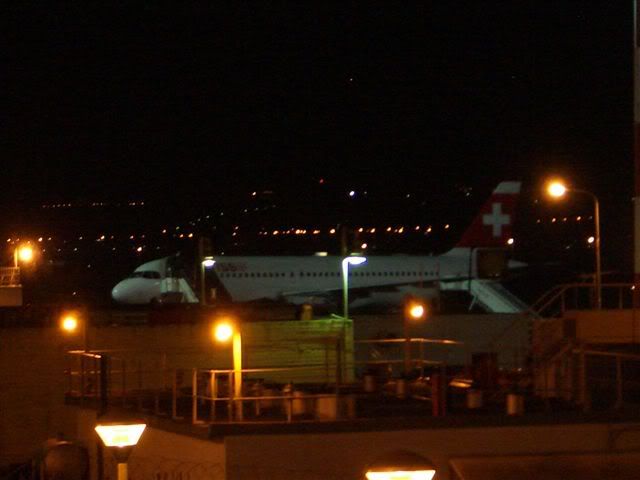 After that I went to the Swiss check in to obtain the EUR8 voucher you get as the lounges are closed.
I used it to buy some Greece Cheese pies and a drink. Which I loved. Then time to go back through passport control.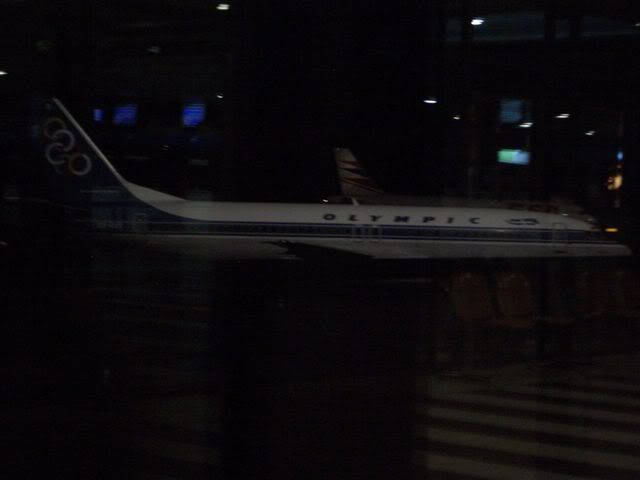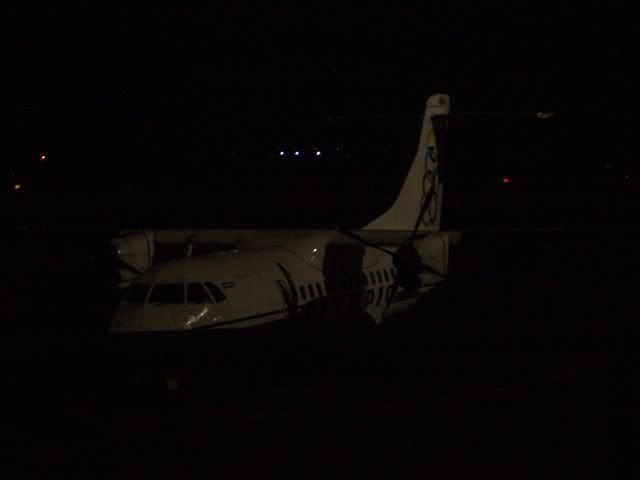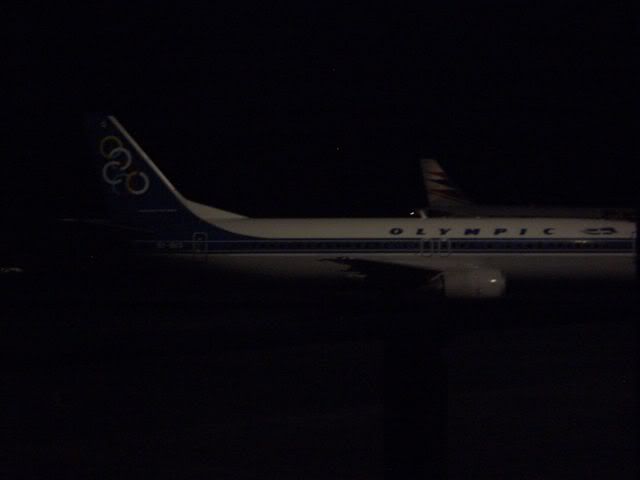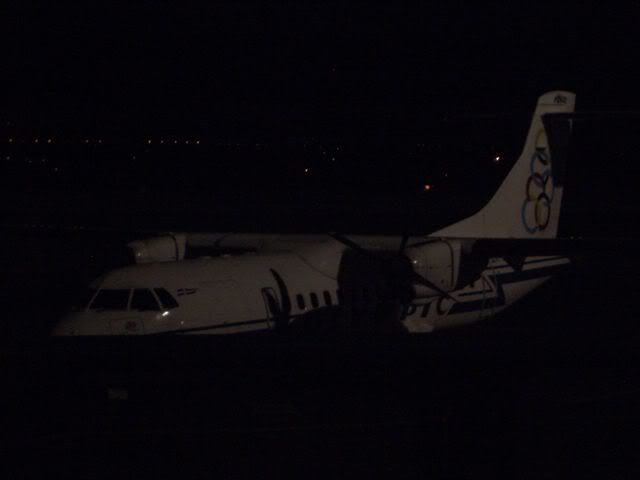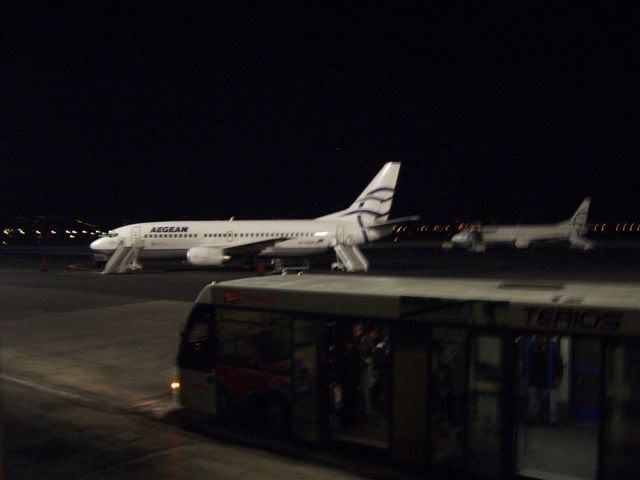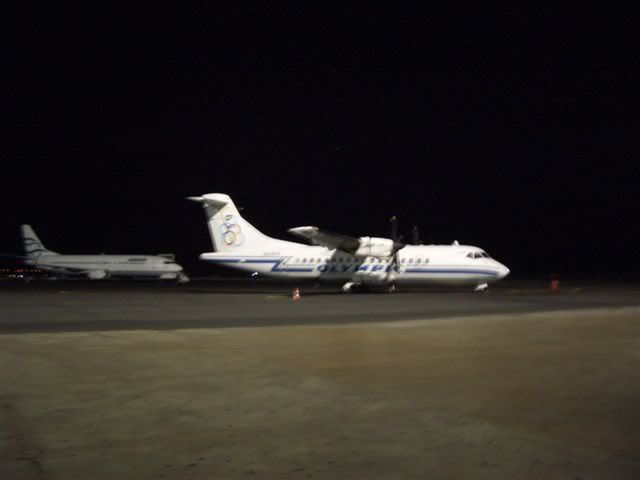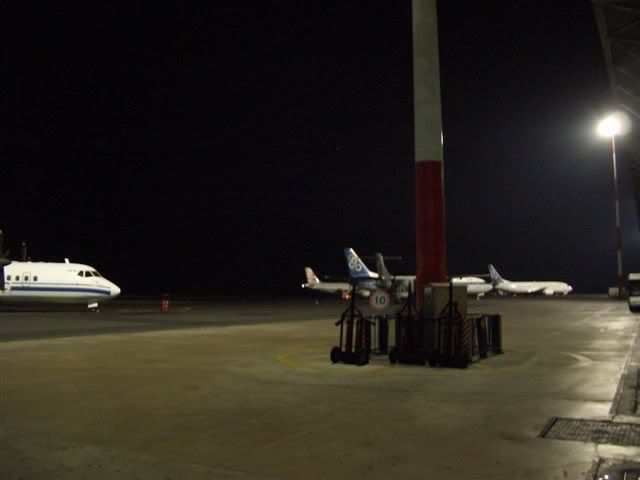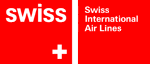 FLIGHT: LX 1851
ROUTE: SKG-ZRH
DATE: 03/DEC/07
TIME: 04:40
REG: HB-IJP
A/C : A320
CLASS: BUSINESS
SEAT : 2F
We boarded by bus again and I was met by the same friendly crew. I had already told them I was coming back again and they thought it was funny . They offered me pillows and blankets as they knew I would be tired. The crew member told me should would serve me breakfast quickly after take off so that I could sleep.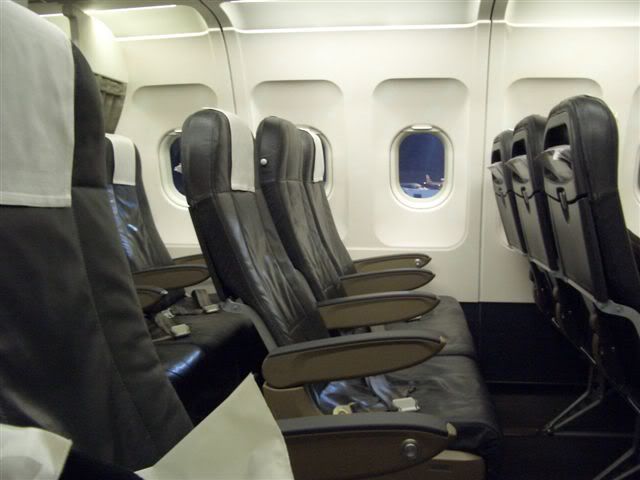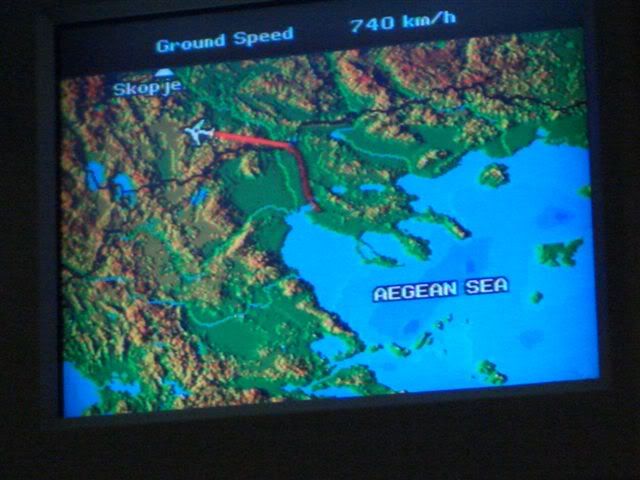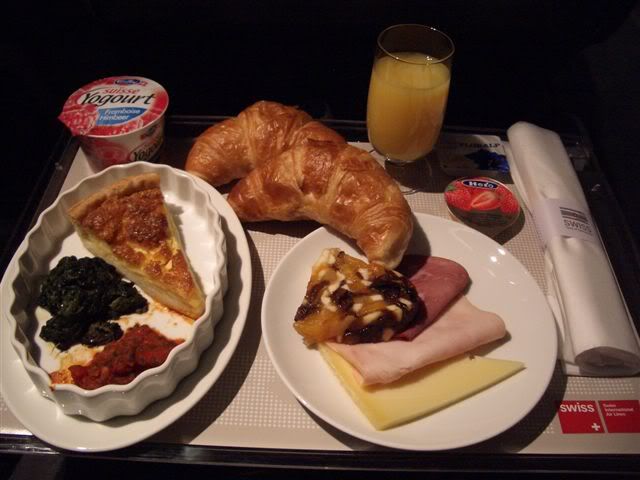 After that I went to sleep and I had a row of 3 to myself so I pushed up the arm rests and made a bed!!
We landed in ZRH again very windy. I was pleased that we pulled up beside the EURO 2008 Livery !!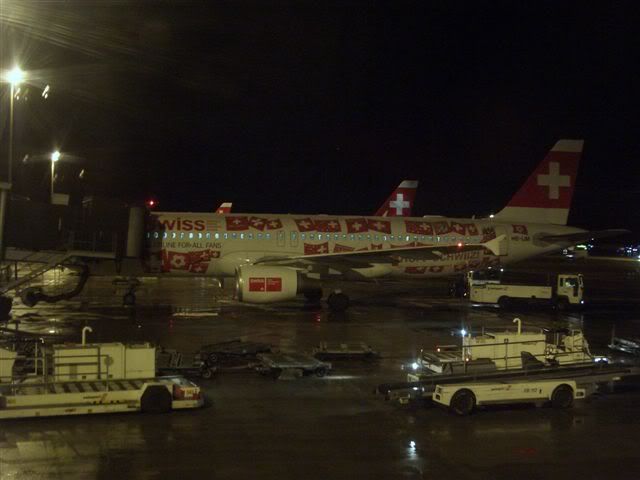 Walking to the immigration area I saw this :::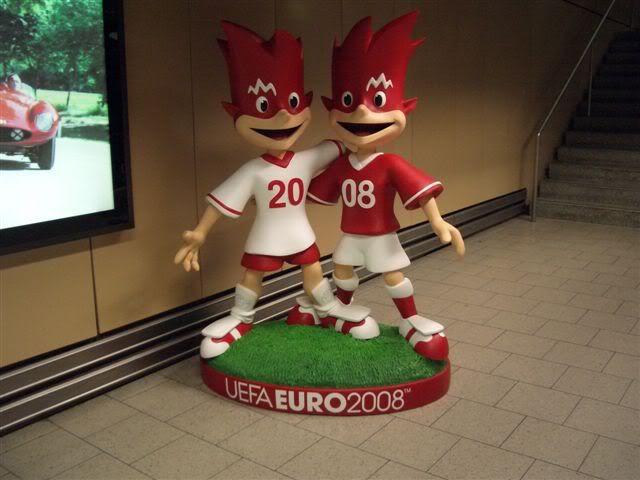 Time to hit the Swiss arrivals lounge for a hot shower ::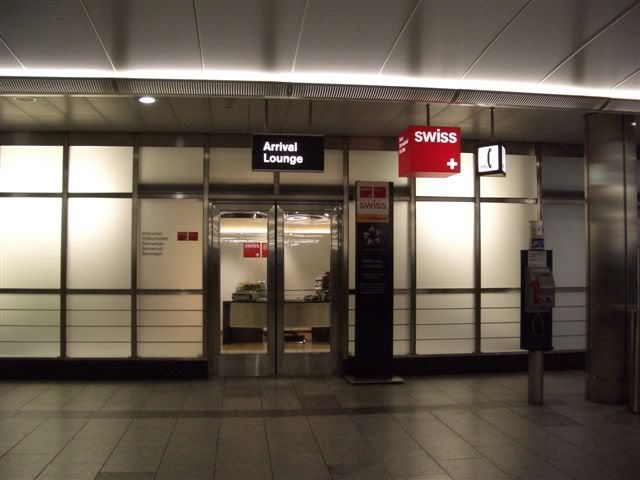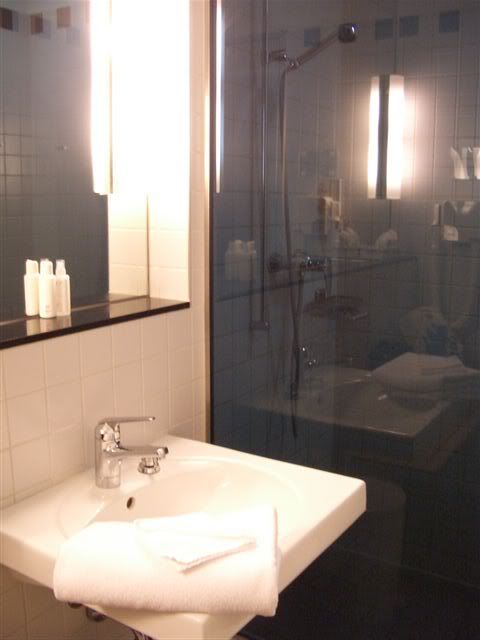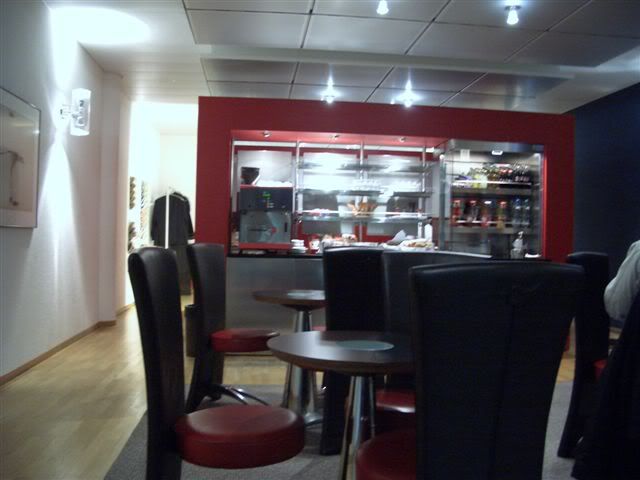 After that well needed refresher I headed out into the arrivals area. At that time in the morning you have to take a long walk to another arrivals area as the one near to the passport control is closed . I went to get my boarding pass from the SSK.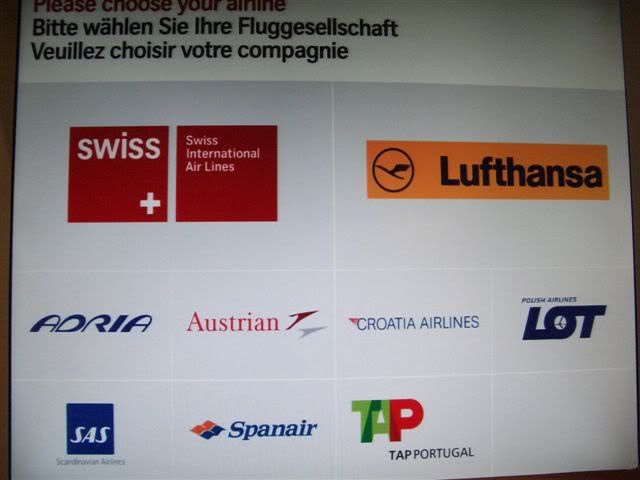 This time I decided to go to the LH Star Gold lounge ::
Nice views of the planes.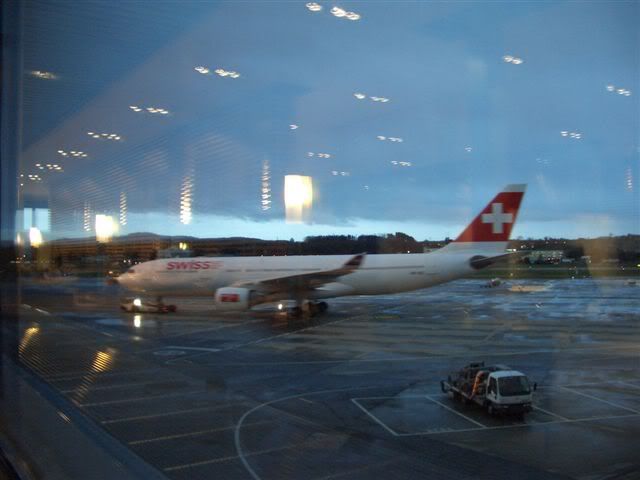 After 2 hours I went to the A gates to board .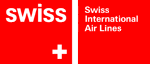 FLIGHT: LX 400
ROUTE: ZRH-DUB
DATE: 03/DEC/07
TIME: 09:40
REG: HB-IPT (Thanks Calumm92 and B747forever ) !!
A/C : A319
CLASS: BUSINESS
SEAT : 2F
Some info from the Swiss In flight magazine :::CLICK FOR LARGER VERSION !!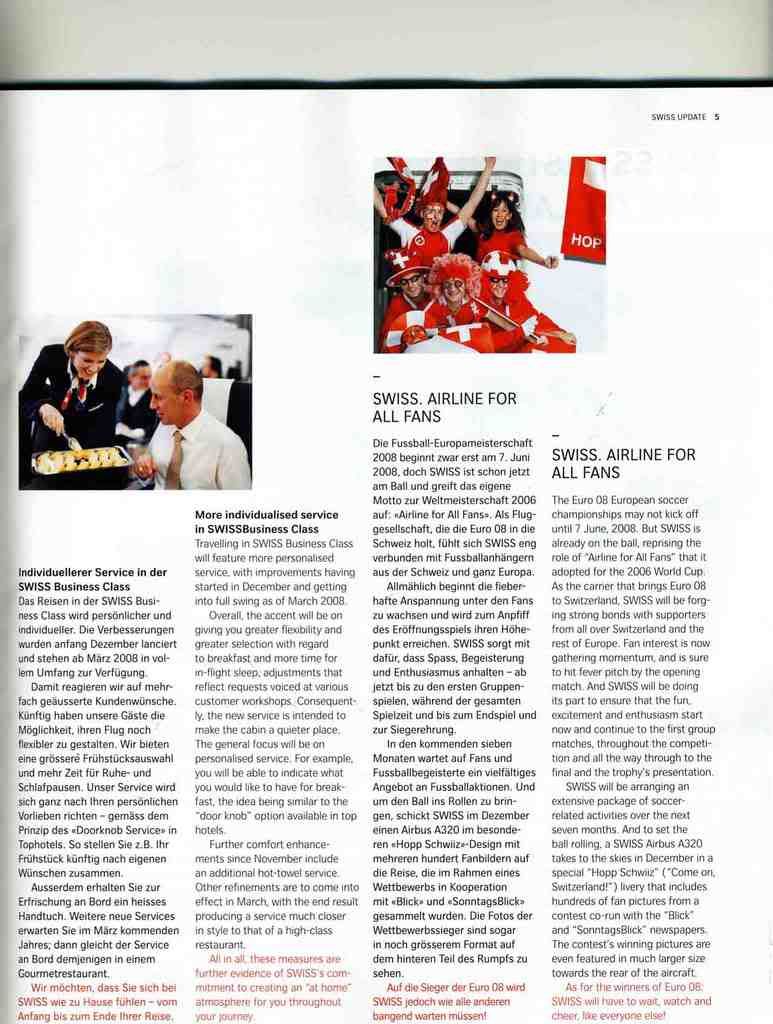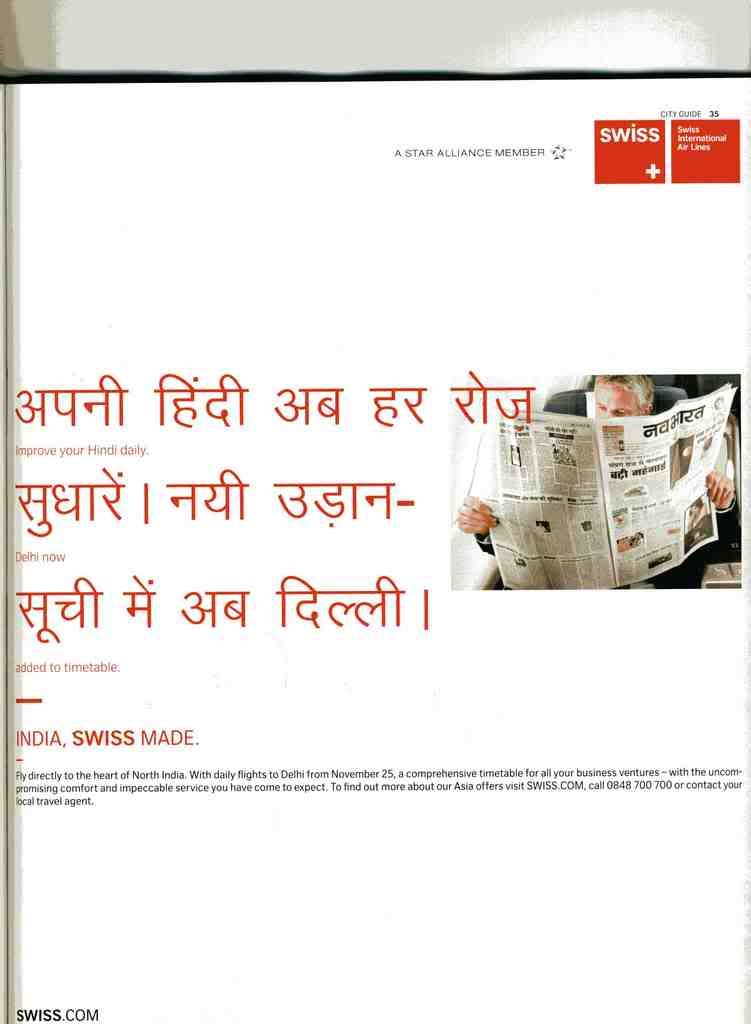 I was very tired so I had breakfast and slept.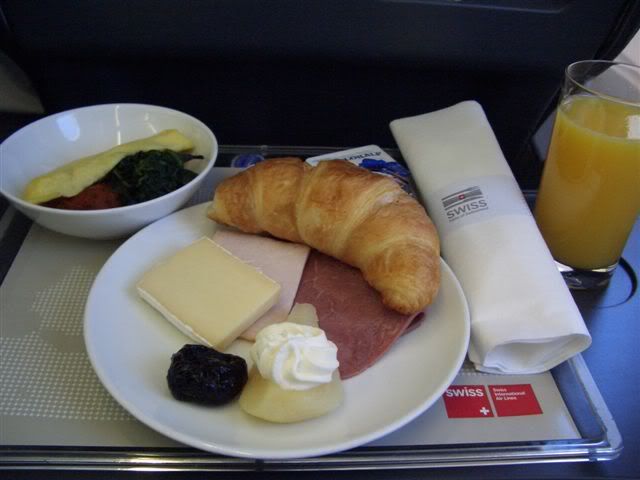 Coming into Dublin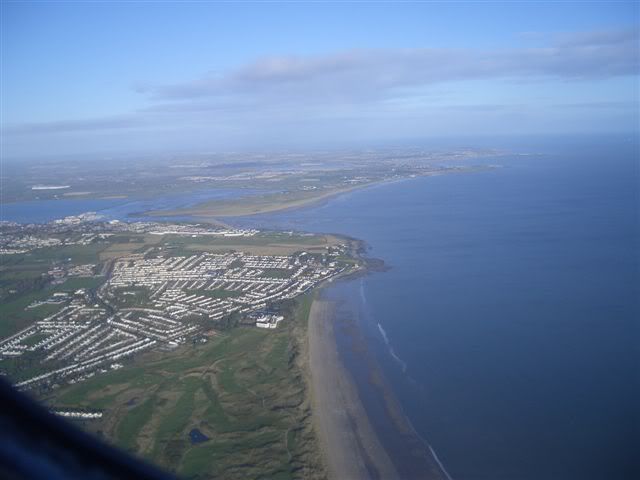 So thats it folks. Hope you enjoyed. Comments appreciated as usual..... Swiss are still one of my favourite airlines.