Well, I left off halfway through my trip to Europe in July of 2007. The first half can be found
here
. Anyway, after a great vacation in Germany and Switzerland, it was time to head home. We spent the night before we were to leave in downtown Zurich. And, as this was my third time in Zurich, I was more excited to go to the airport and see some planes as opposed to Zurich again. So, while the rest of my family wandered around downtown, I went out to the observation deck and saw the sights. Here are some pics of that.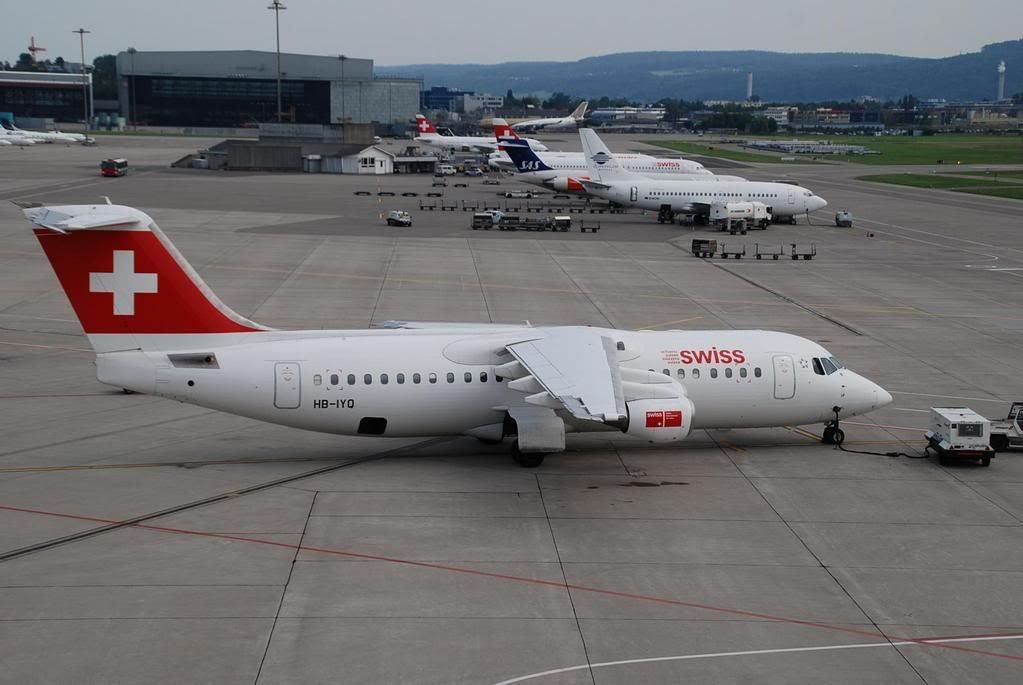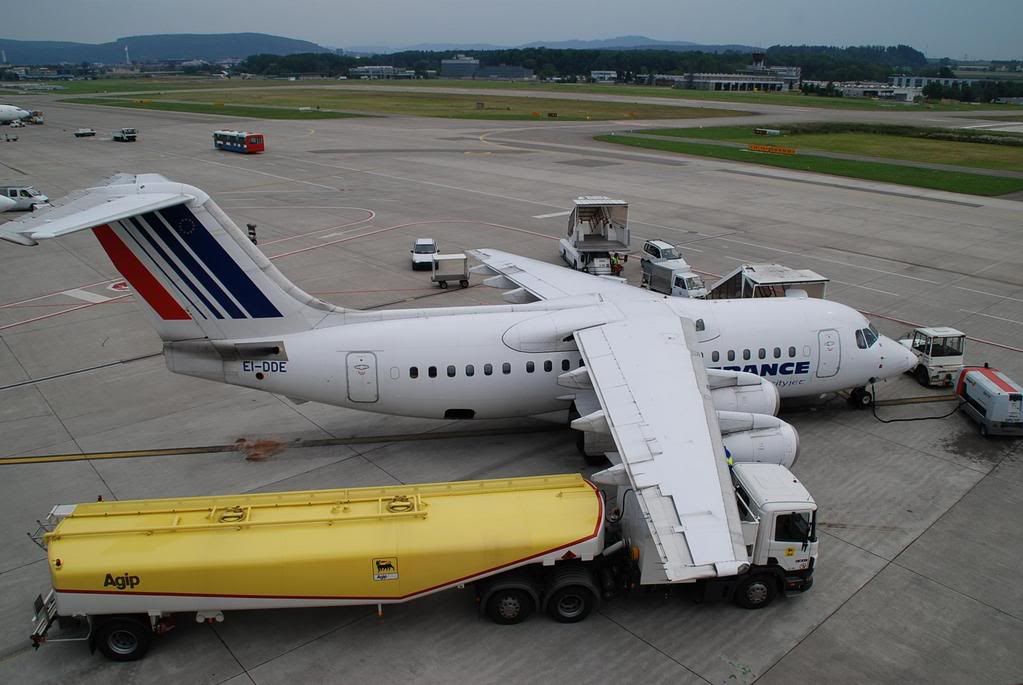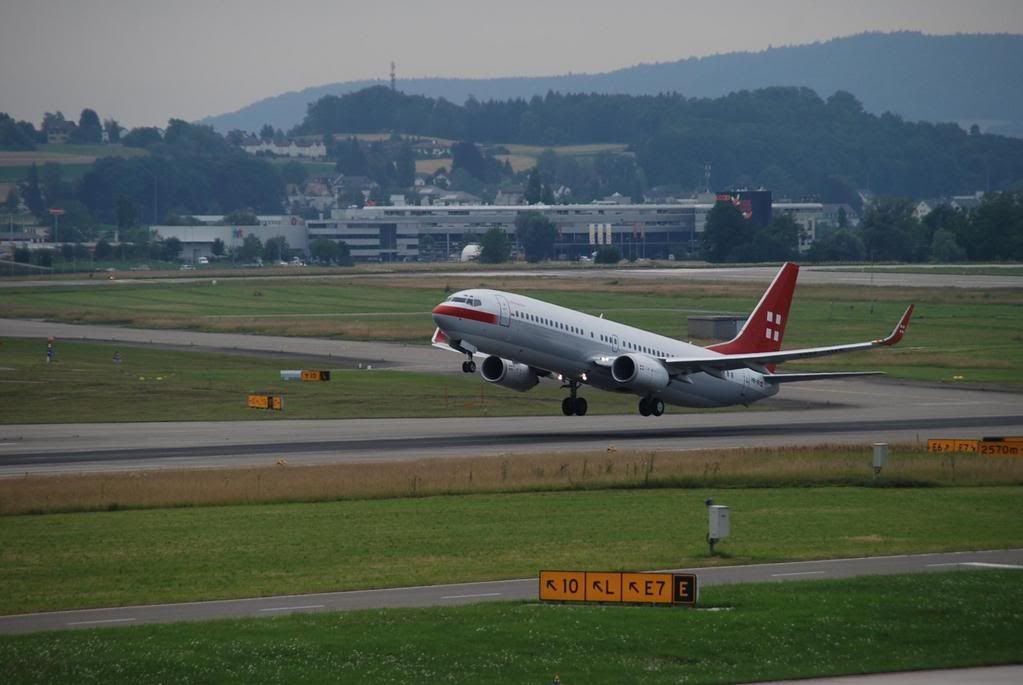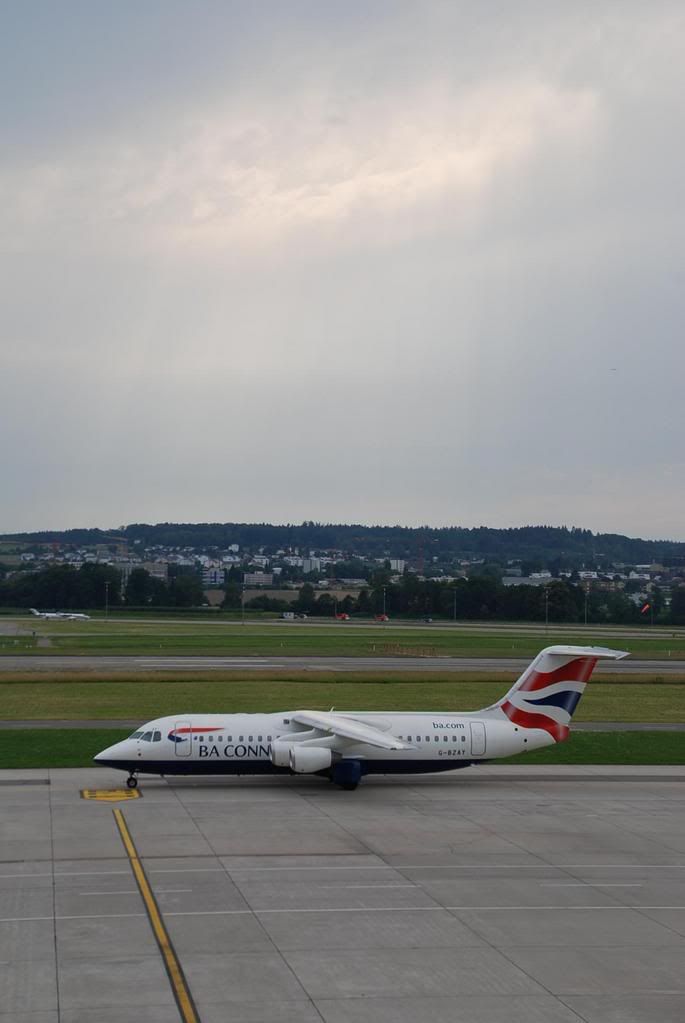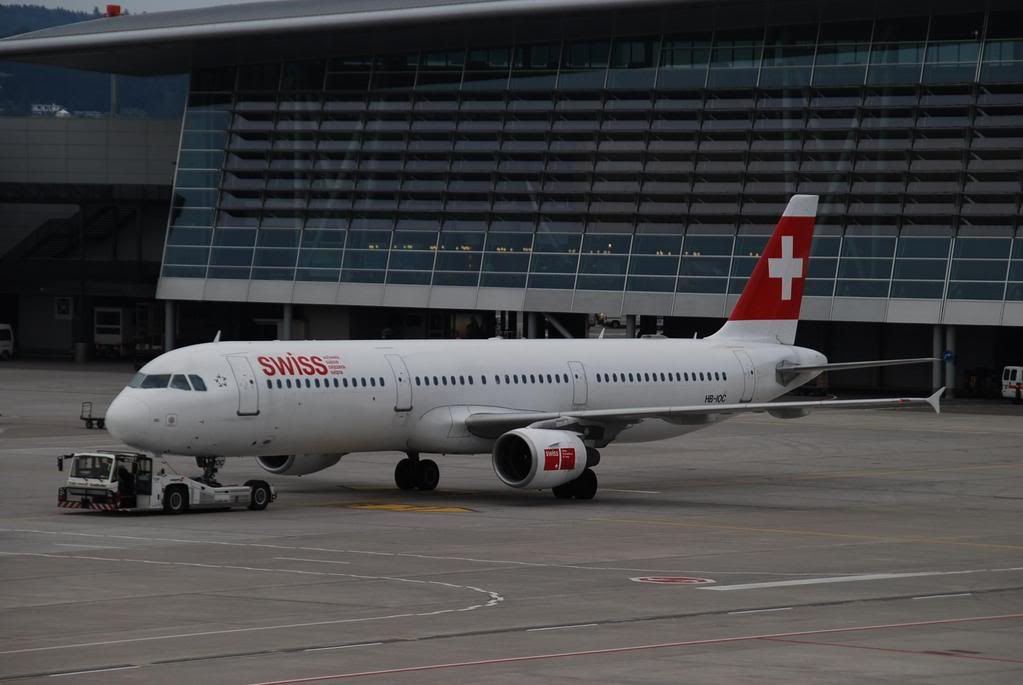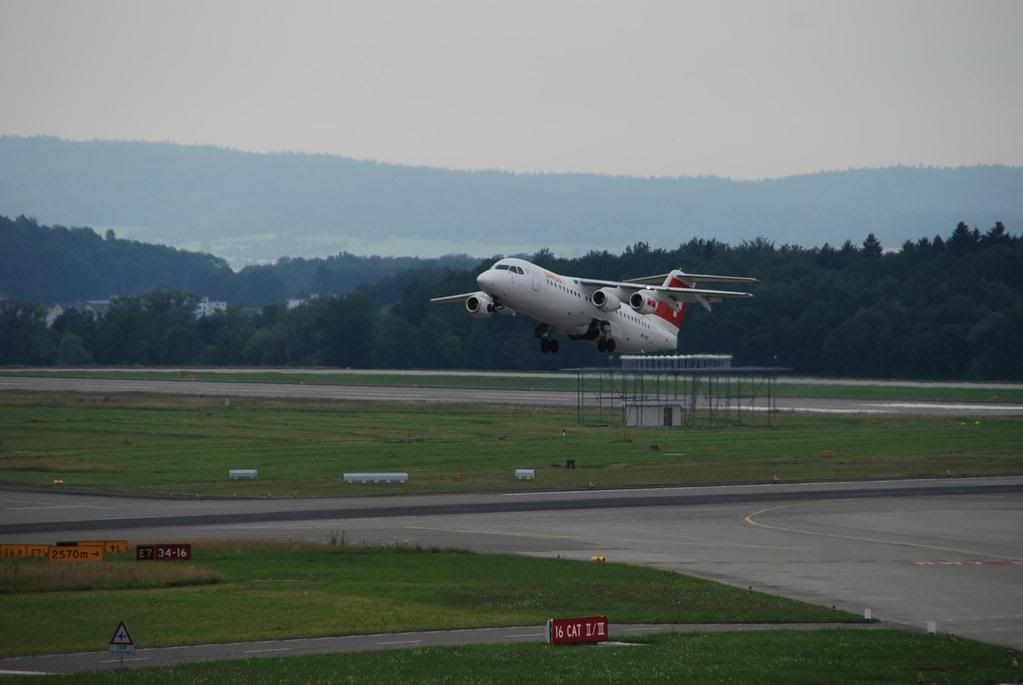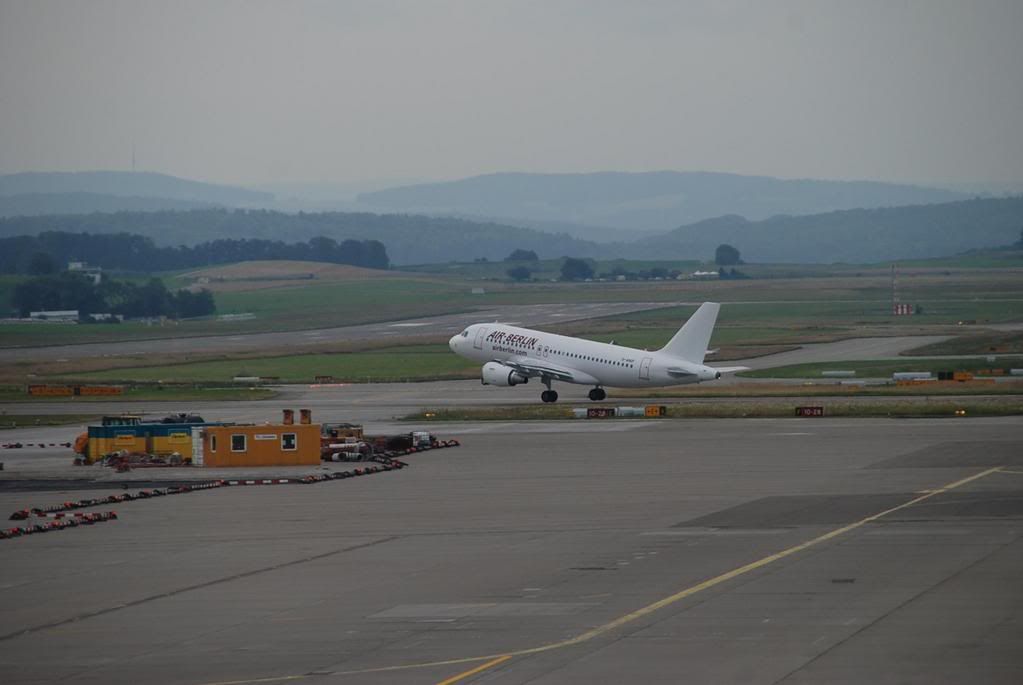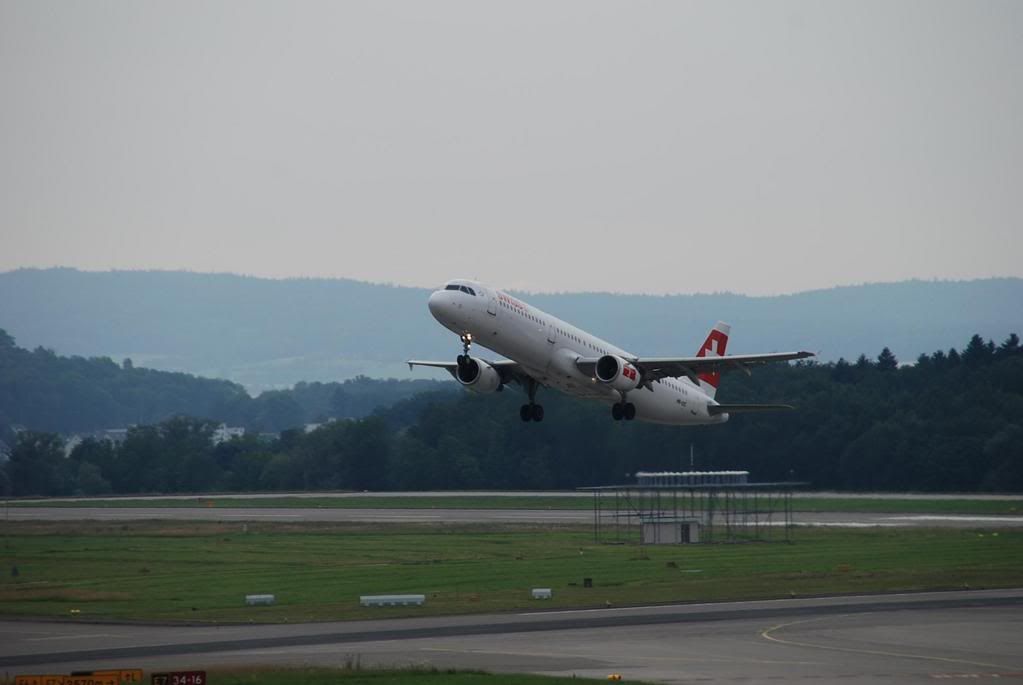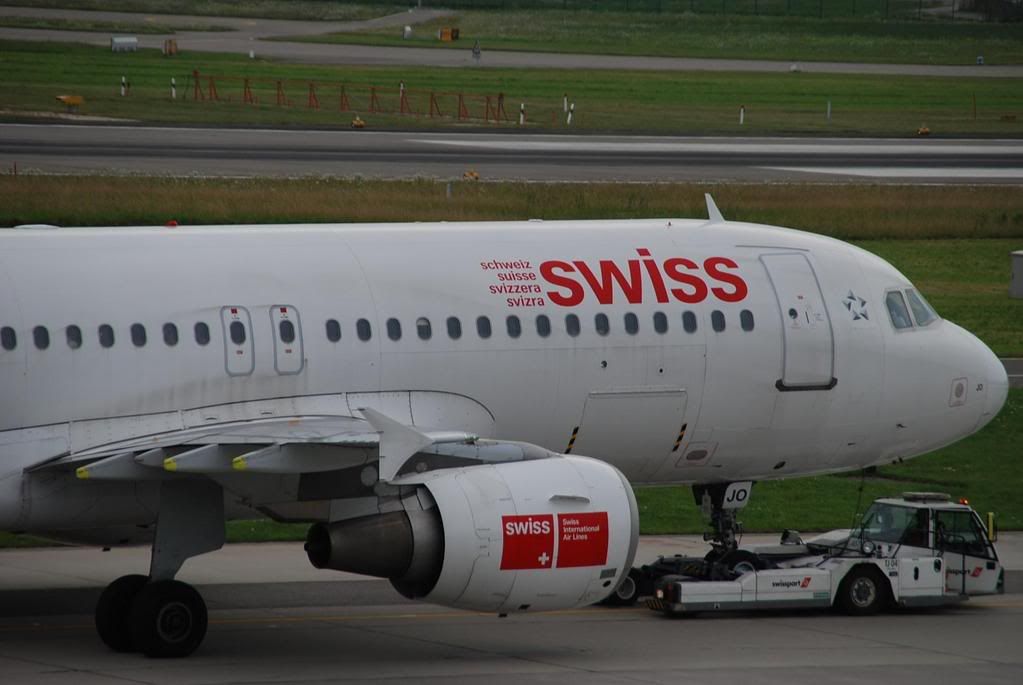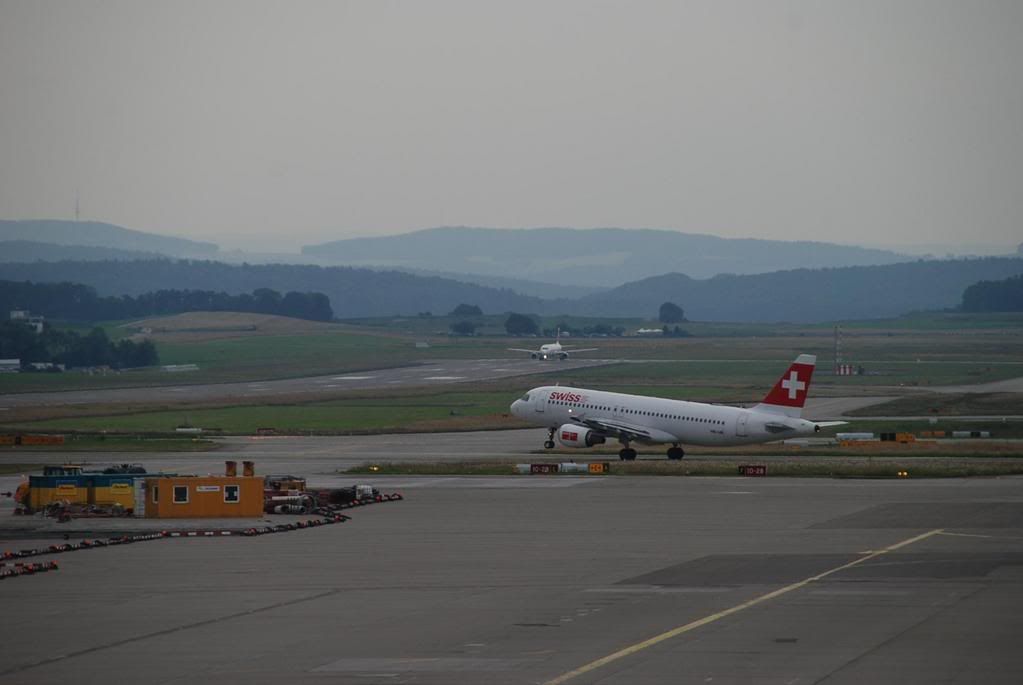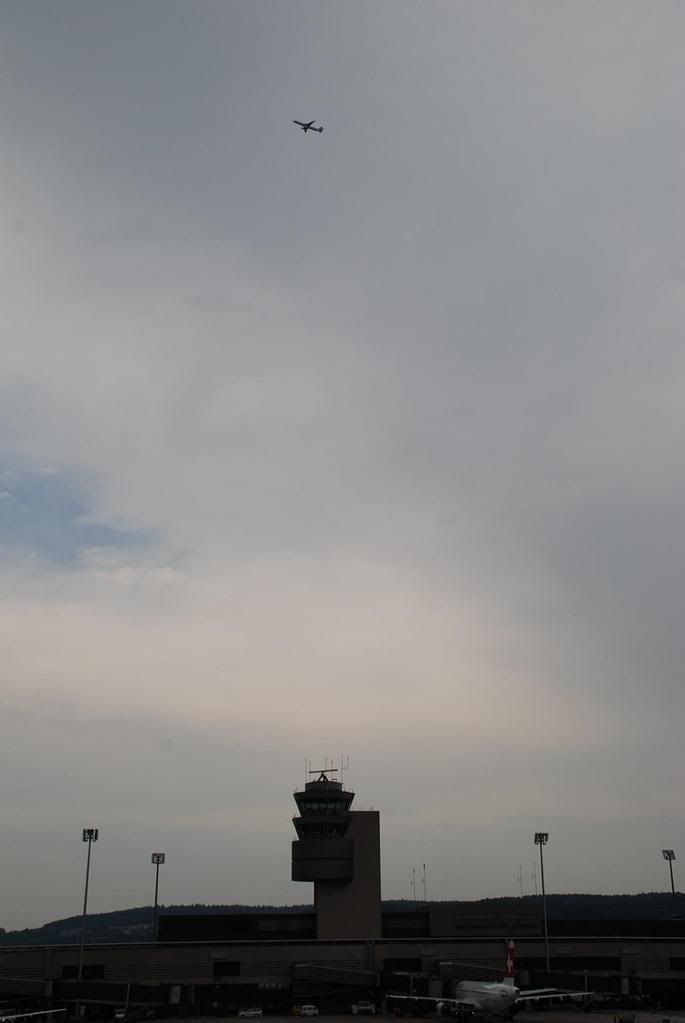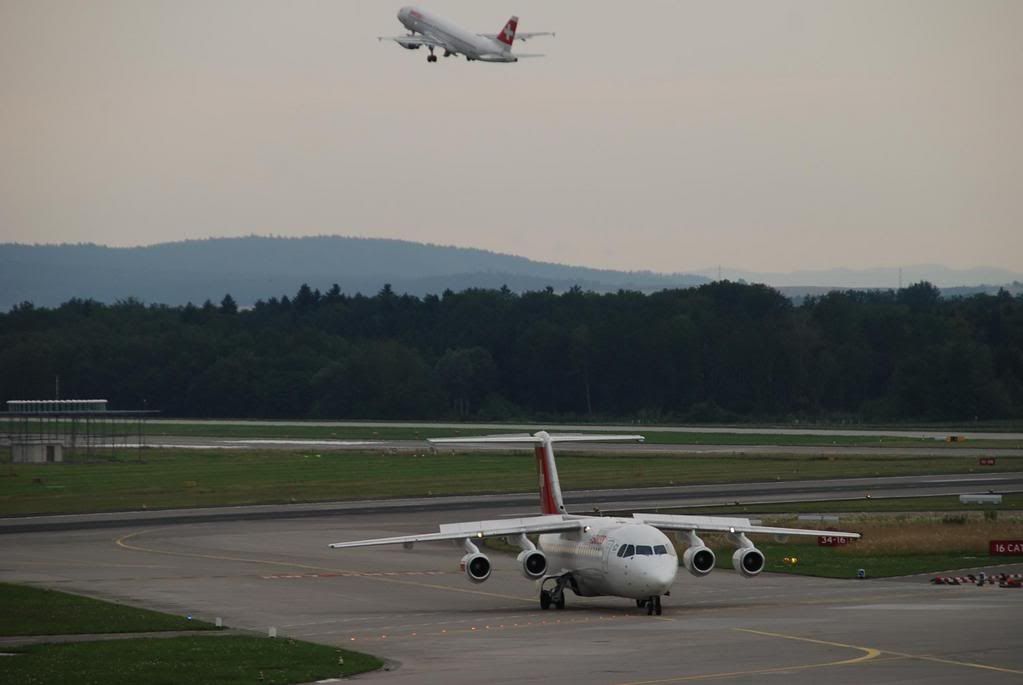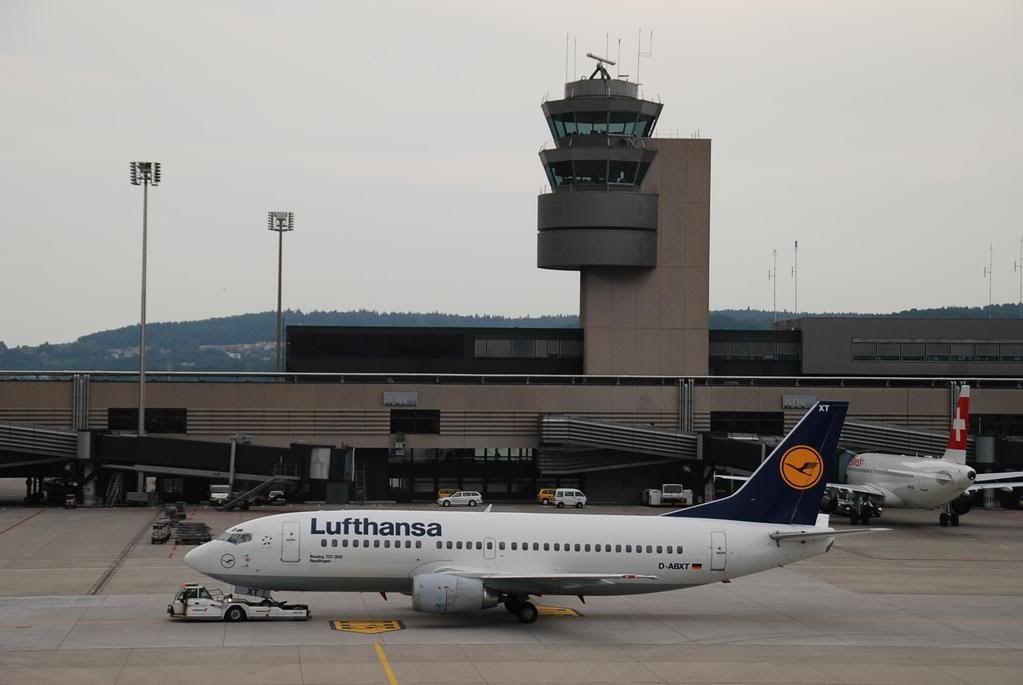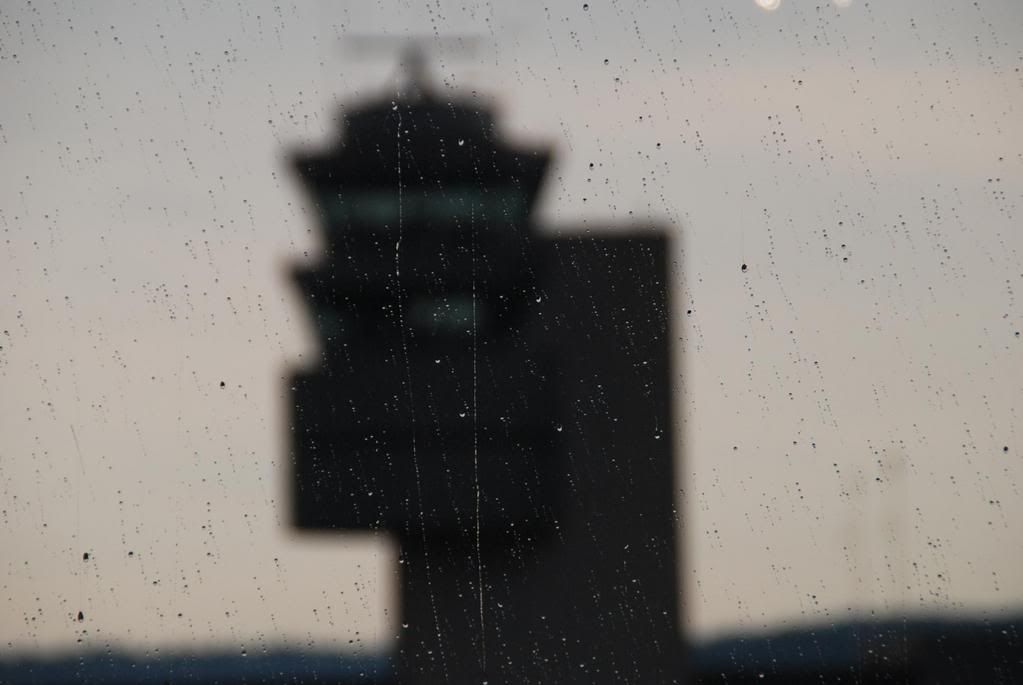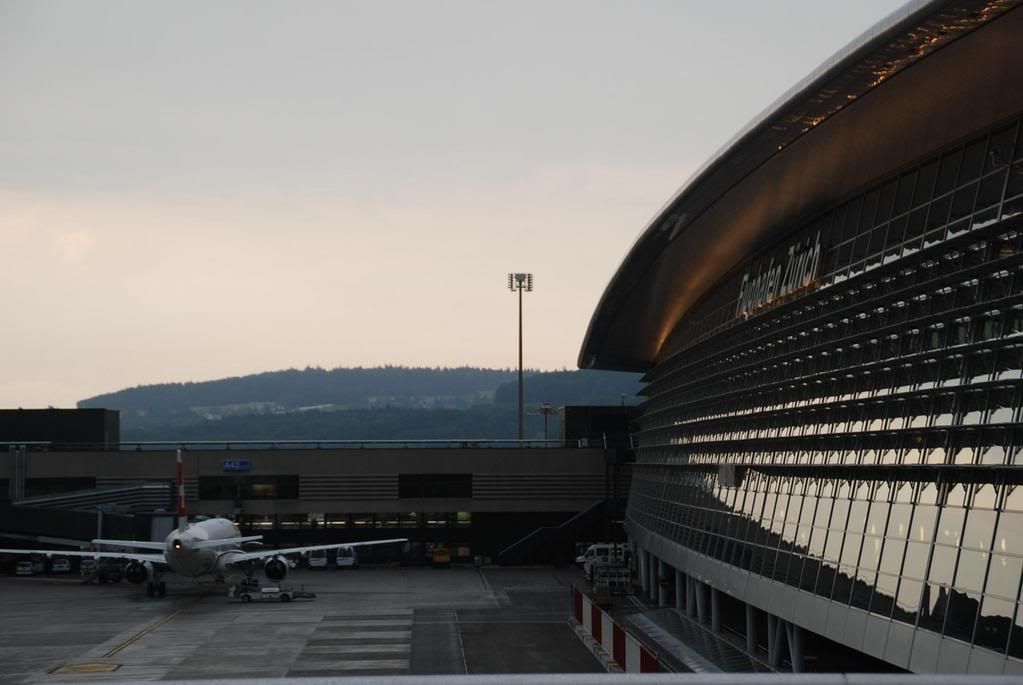 Not that I am complaining, but this girl was following me around everywhere I went. I could see her staring at me out of the corner of my eye. I even tested it and went way over in the corner, a minute later, she was over there. So I went back to where I was originally, and a minute later, there she stood. At least she had good tastes with that A340. Are you a member on here by the way?
The next morning, it was time to head home. Our flights were from Zurich to Philly and then on to Chicago. Security was a breeze in Zurich, and we found ourselves on the E pier in no time.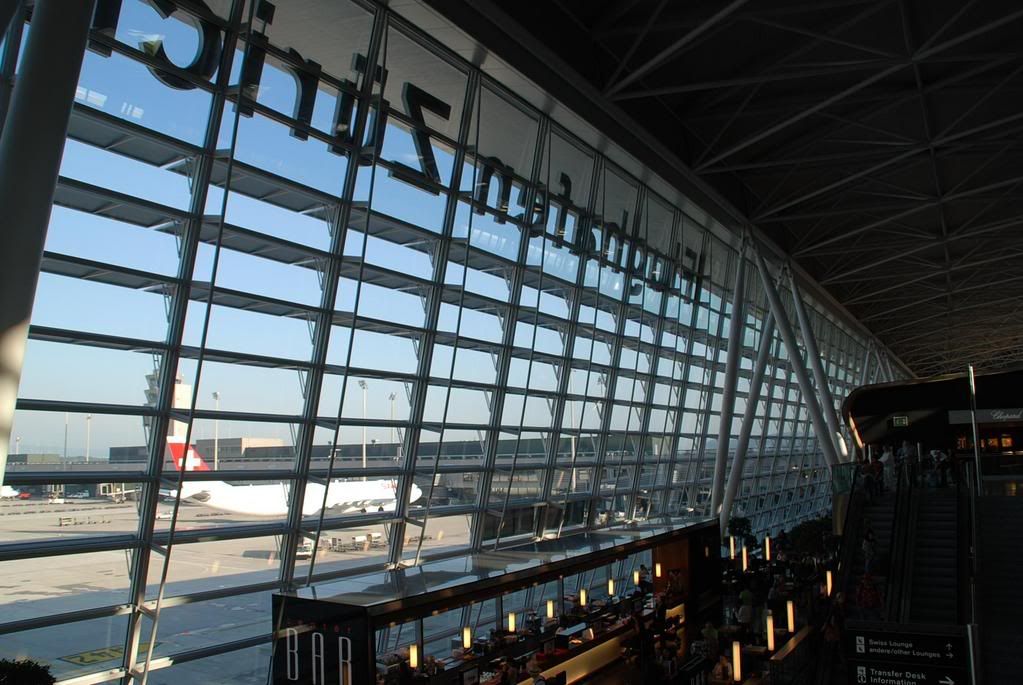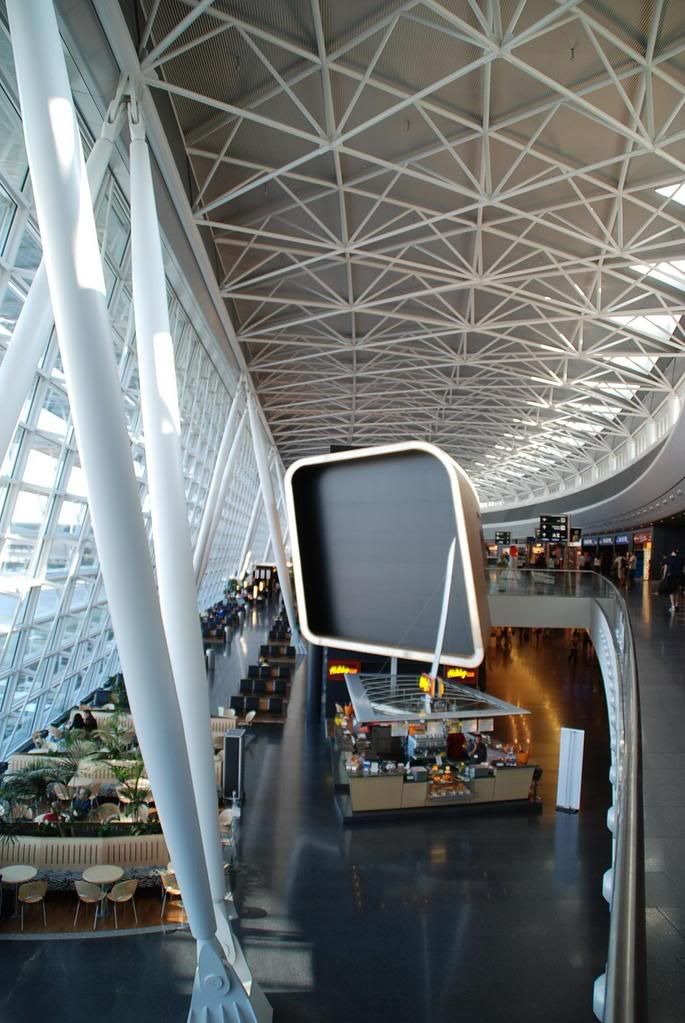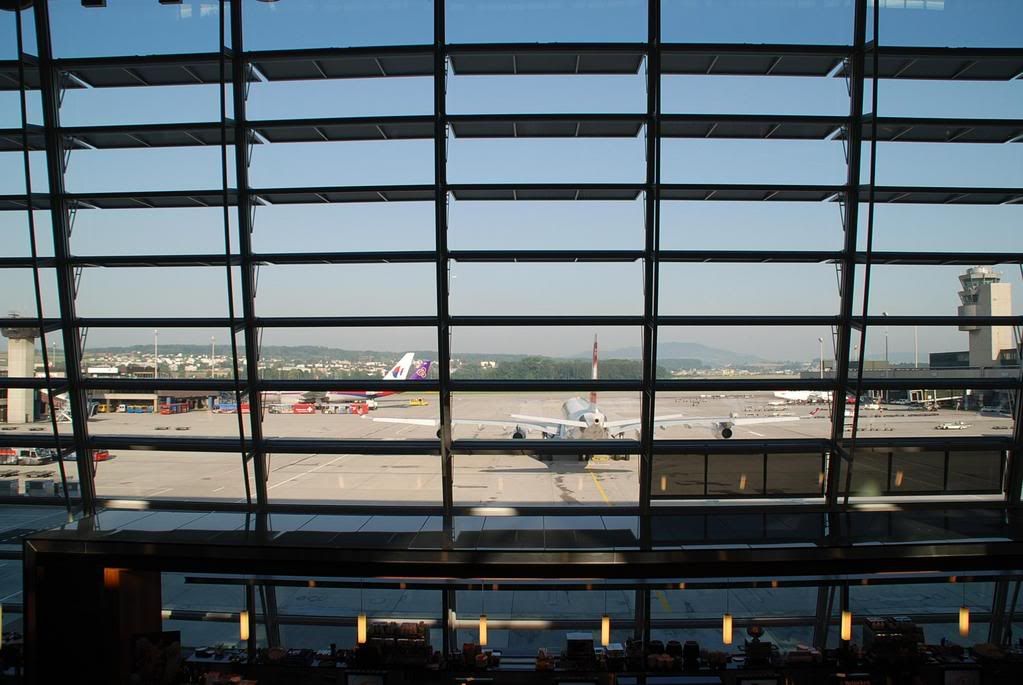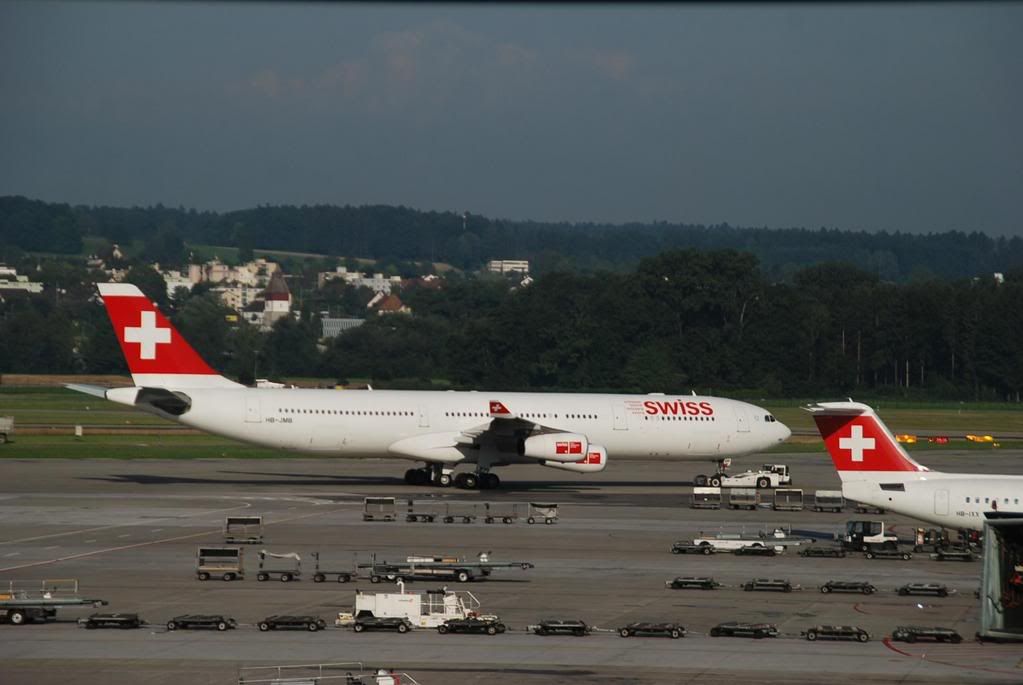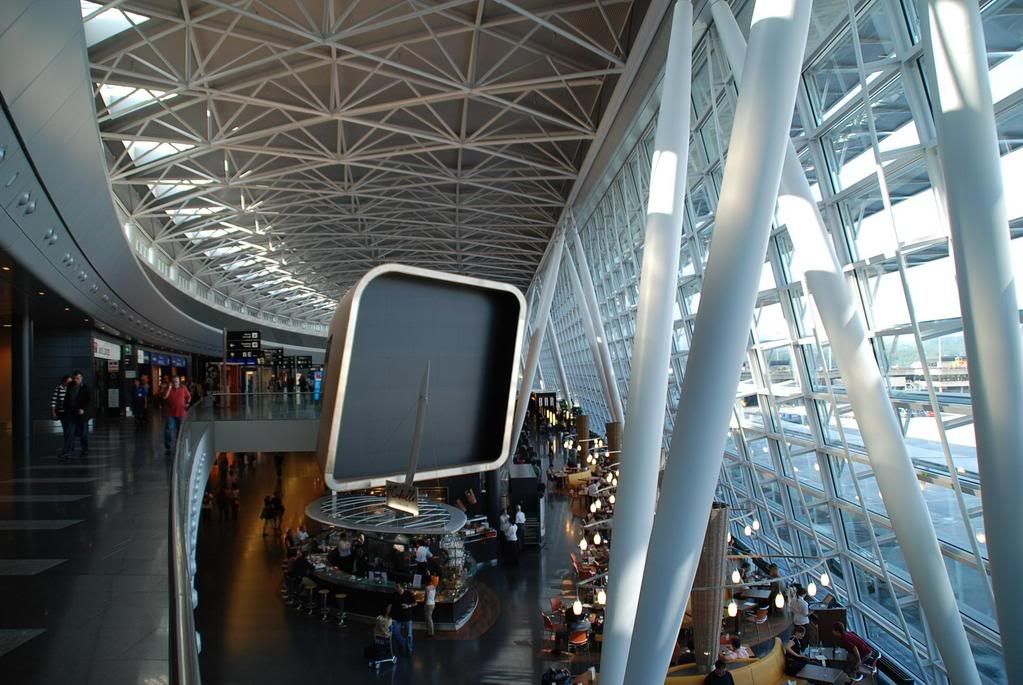 There she sits, N256AY, ready to take us take us to Philadelphia. The flight was oversold and a bunch of French girls were crying because they were the ones who were to be kicked off. Eventually, they found volunteers and we were allowed to board. Unfortunately, this whole process took so long that it was about an hour after scheduled departure time that we all finally got on board.
Flight 1
US 711
Type: 767
Seat: 18G
The captain came on and said that we missed our ATC departure slot and would have to wait for a new slot. This process took another hour, so by the time that we actually pushed back, we were close to two hours late. This late departure put our hour and a half connection time in peril.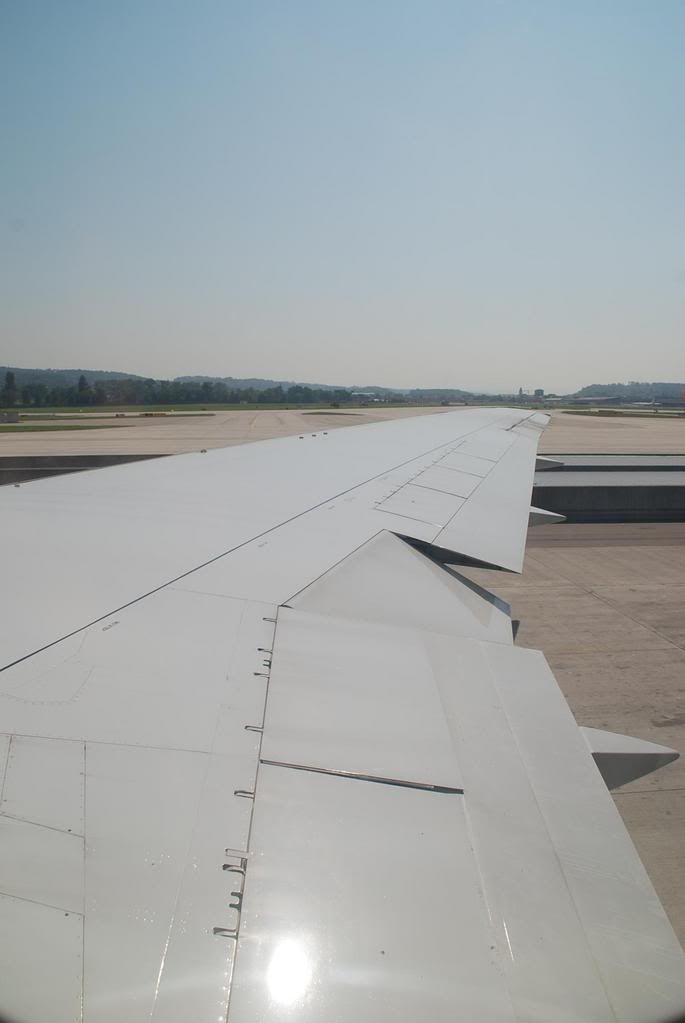 It was about the time of this picture that the plane began shaking violently--so violently in fact that a few ceiling panels fell off and into the aisle. I could tell that a bunch of people were nervous and looking around, but soon enough, the FA came up the aisle and picked the tiles up. I found it pretty funny that later in the flight, when I was standing in line for the lav, I saw the tiles just thrown on the floor in the galley. The plane was quite literally falling apart, but the service was fine.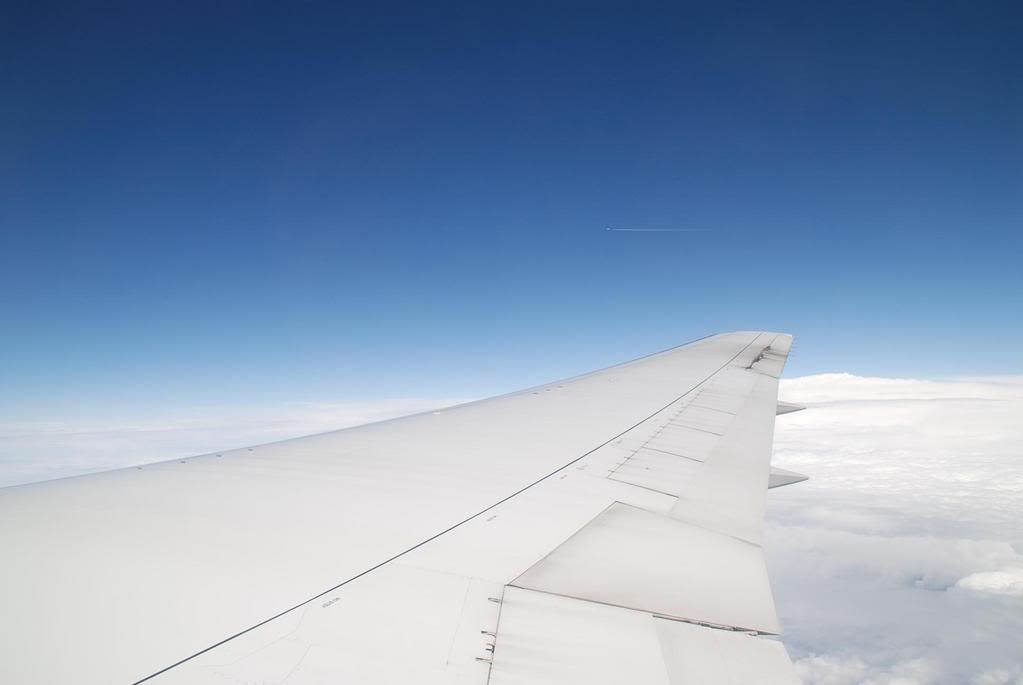 Meals were issued about 45 minutes into the flight. The choices were the same as they were flying east-chicken or beef. As I had the beef last time, I opted for the chicken. I don't think it really mattered which one I choose, because they both tasted the same.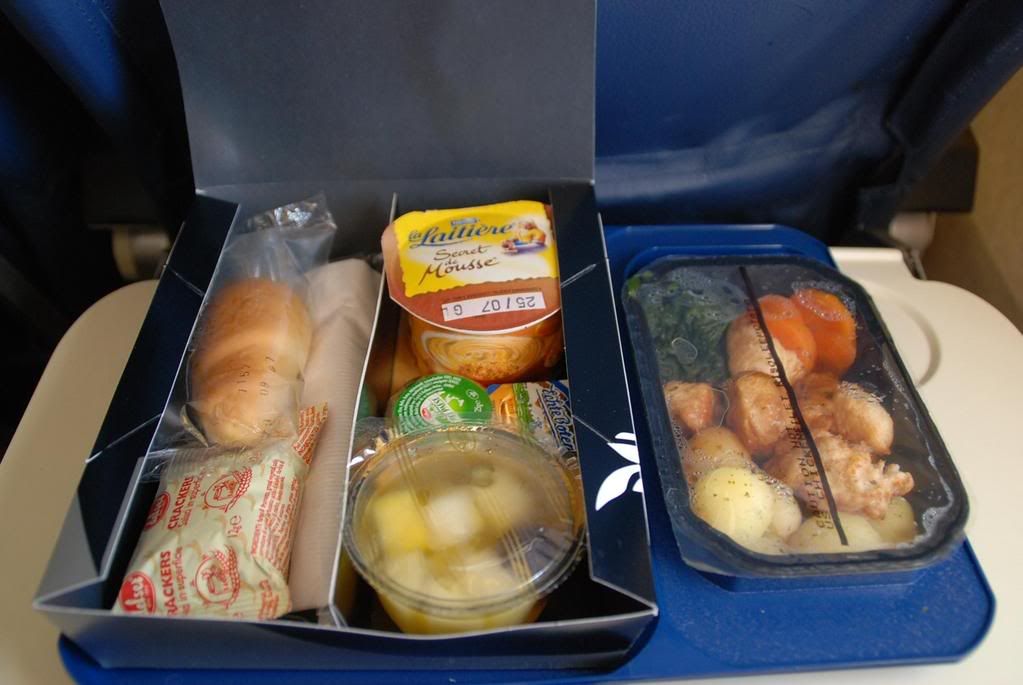 A few icebergs visible in the chilly North Atlantic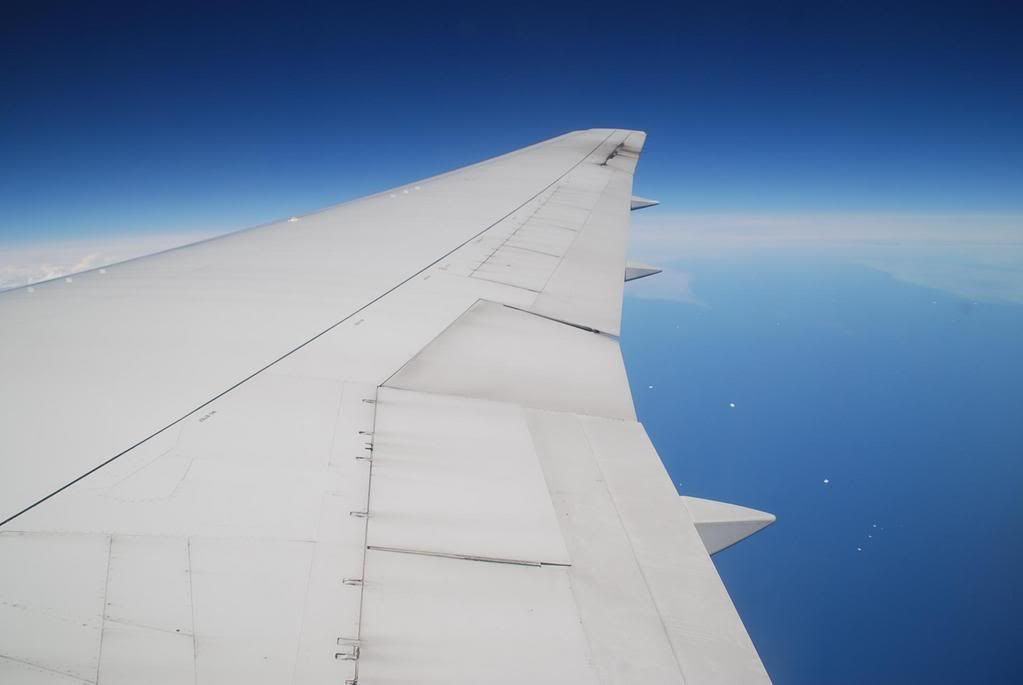 A few hours before the landing, they handed out a pre-arrival snack.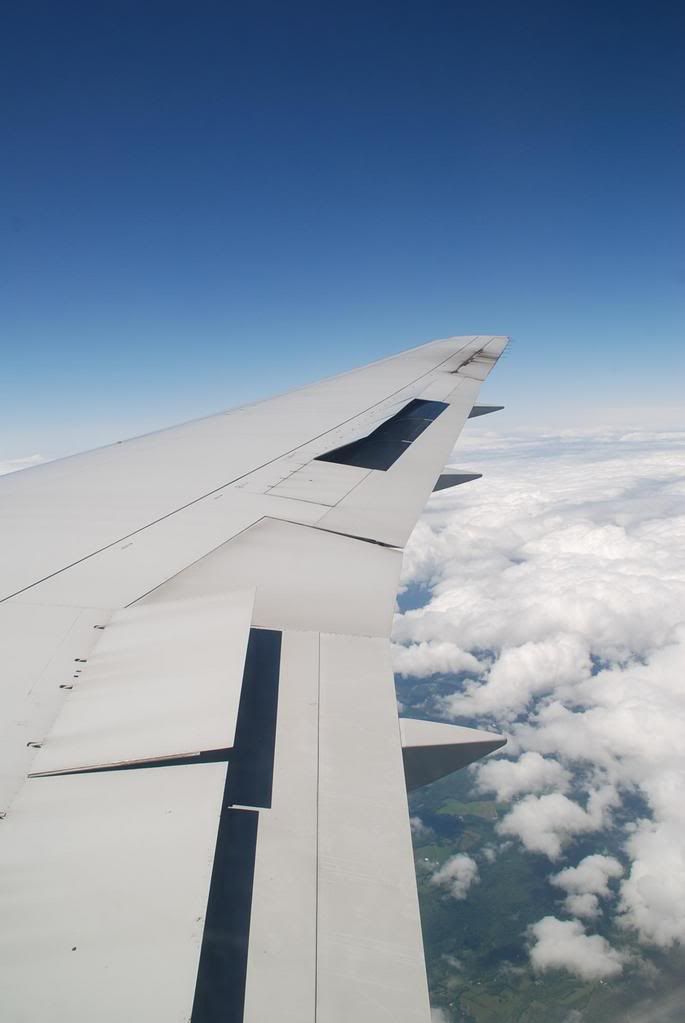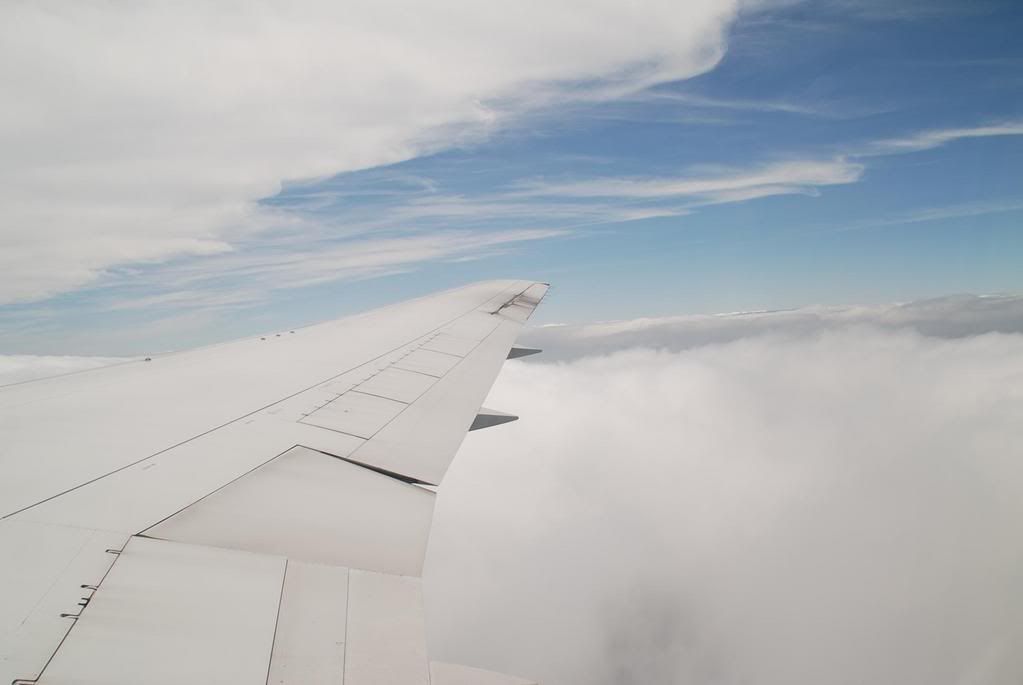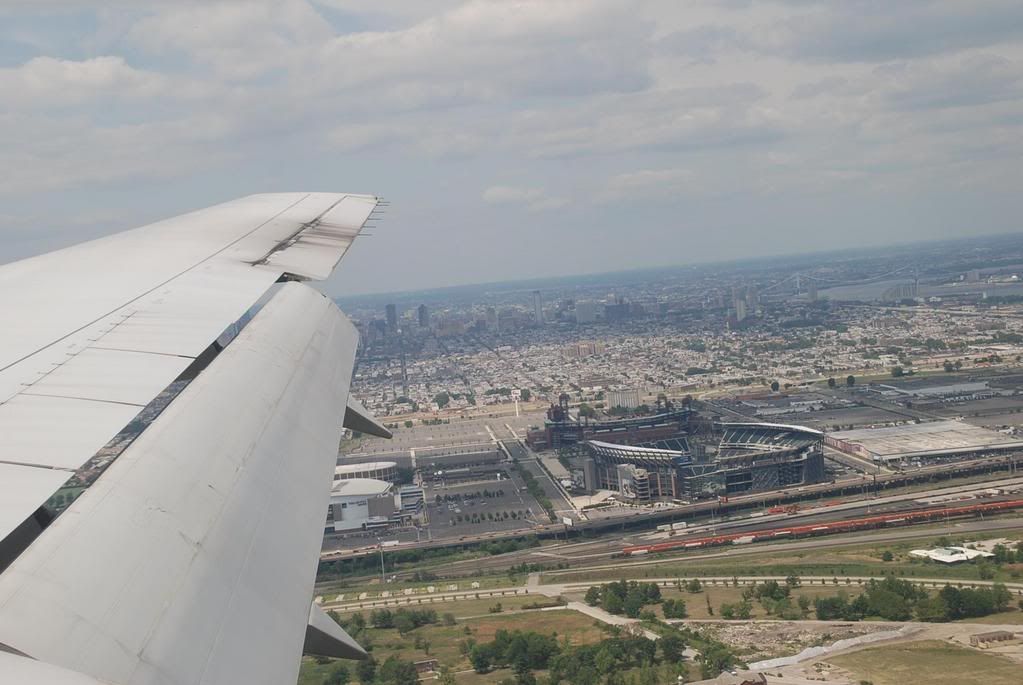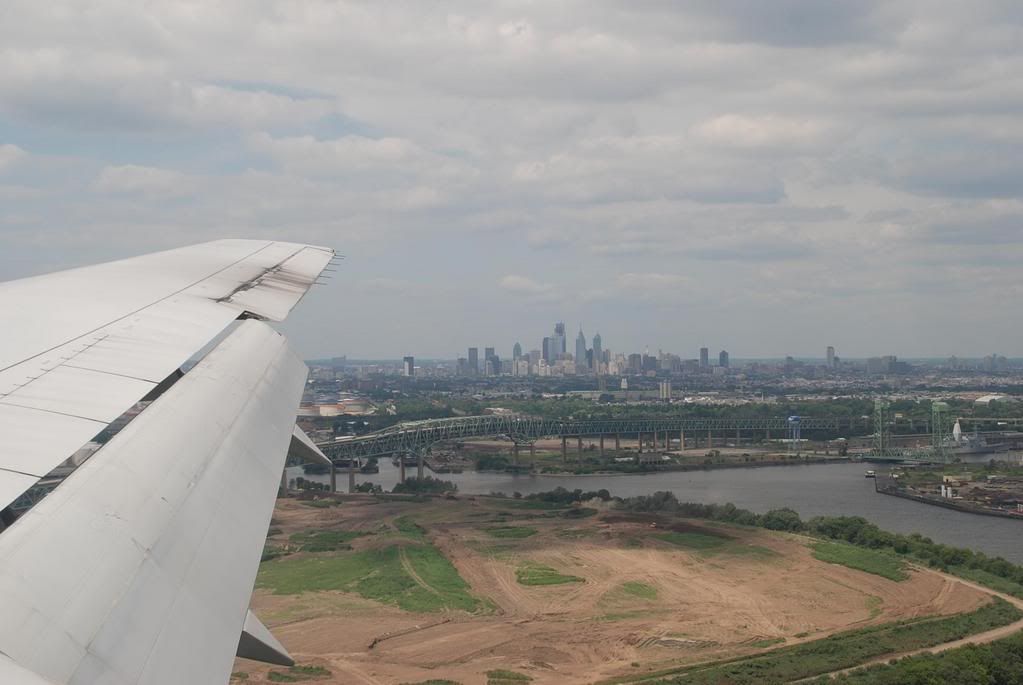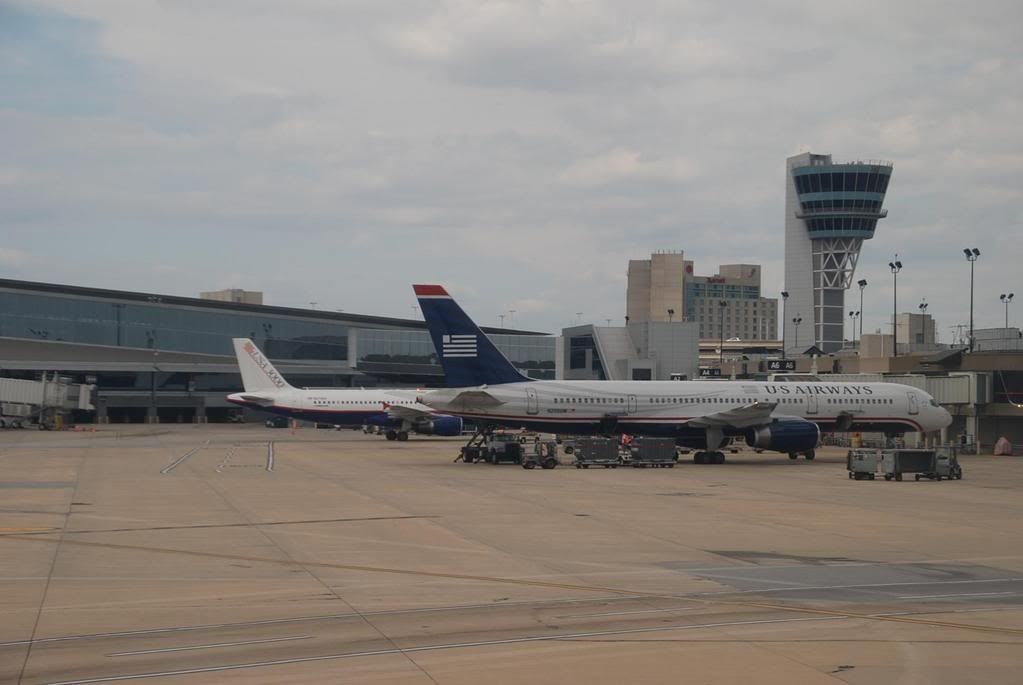 Welcome to America! The food in Europe was amazing, but after two weeks, I was getting tired of tiny euro-portions and was ready for something filling and sizeable. I am 5'10" and weigh 138, so am not a stereotypical obese American, I just enjoy decent sized portions. I was also ready for some old-fashioned hospitality as opposed to euro-sterile attitudes. I was able to get both of these at Eat at Joes.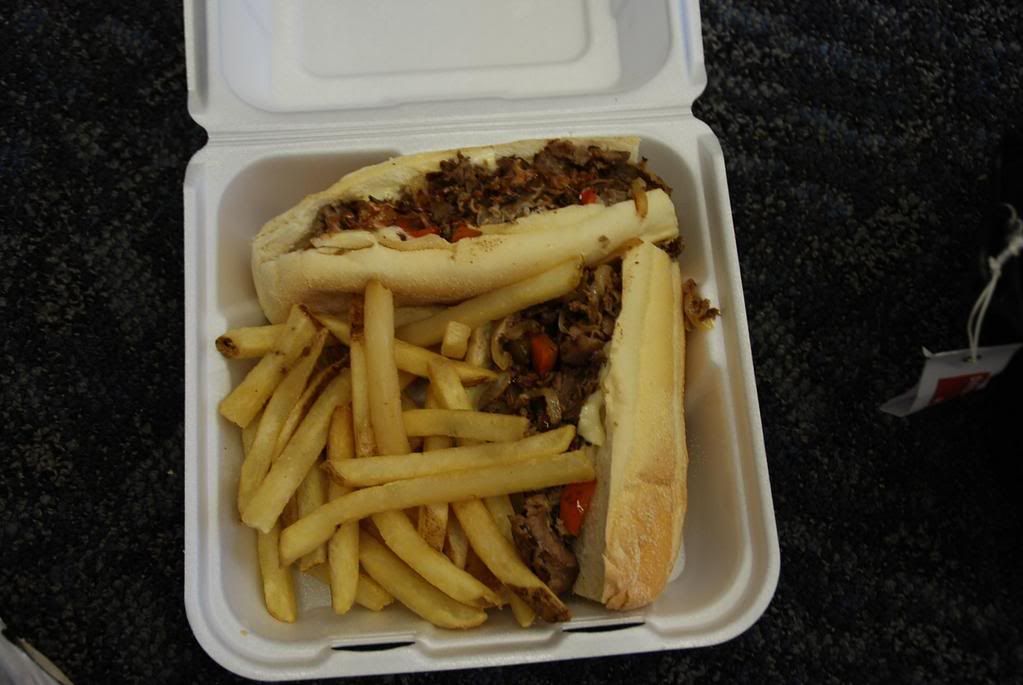 I should have mentioned that our flight got in about two hours late. The luggage took another 45 minutes to appear on the belt, and by the time we got to the gate for our connecting flight to ORD, it was long gone. I got in line right away at the service desk. The lady in front of me was screaming at the agent and was asked to step aside many times. The agent finally called security on her. I would have done so much sooner, as she was being ridiculous. When the lady in front of me was finally escorted away, I was especially nice to the agent as I knew she would appreciate it after that experience. She was especially nice back to me and got us on the second next flight to Chicago. The first one was oversold, but she encouraged us to standby for it. It was also at the suggestion of this gate agent that we ate at Eat at Joes for cheese steaks.
Flight 2
US 717
Type:ERJ 190
Seat 21A
We stood-by for the first flight back to Chicago, despite it being oversold and being twentieth on the stand-by list. I was astonished when the GA called our names. I guess a flight from Munich was also very late getting in and thirty of those people were supposed to be on flight 717.
It was on an ERJ 190, which was a new type for me, so that was exciting. It was a very smooth and beautiful flight which was capped off by an amazing view of downtown Chicago.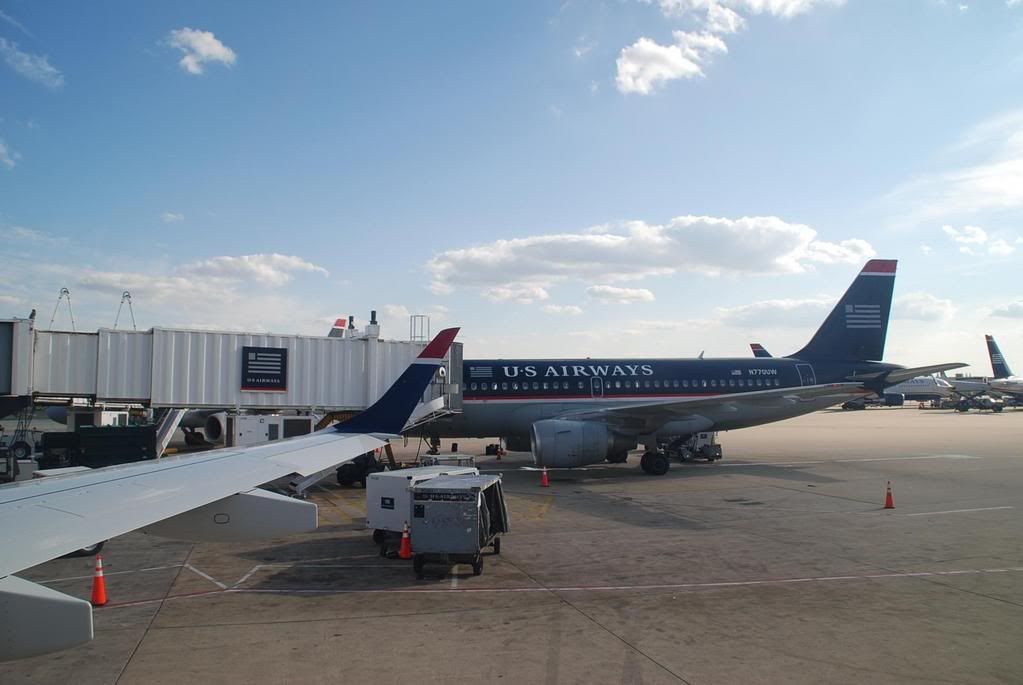 Winglet envy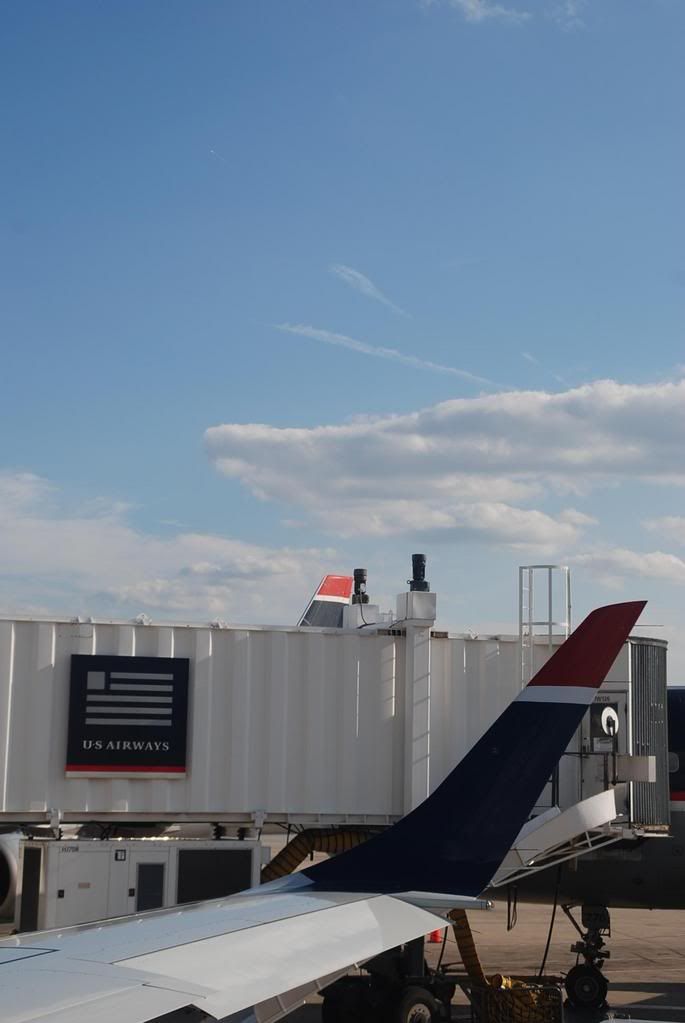 Boeing Factory down below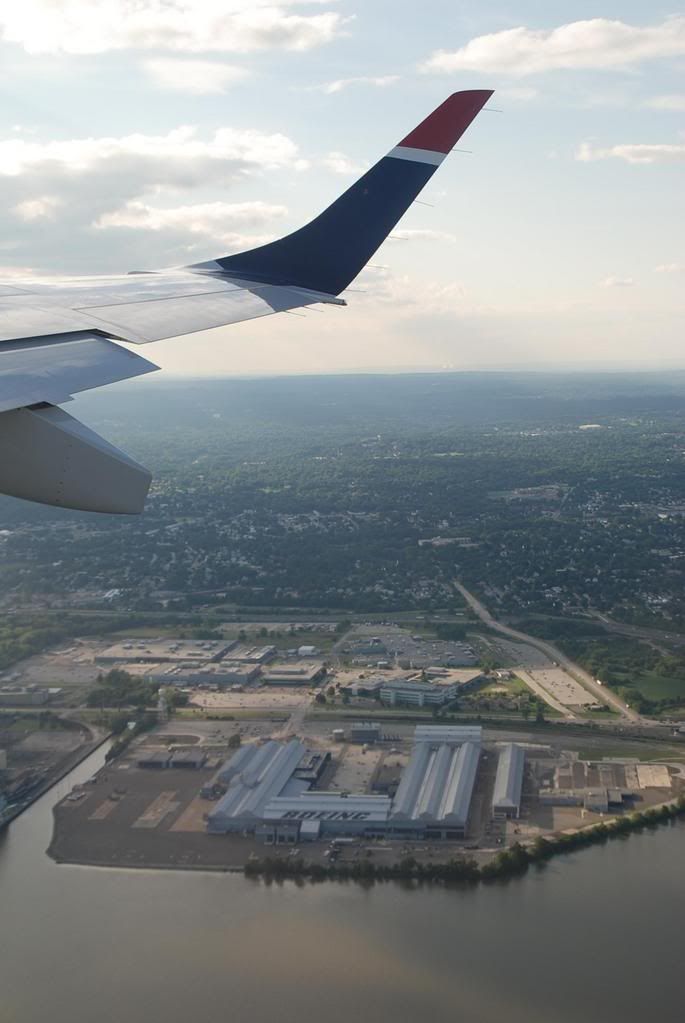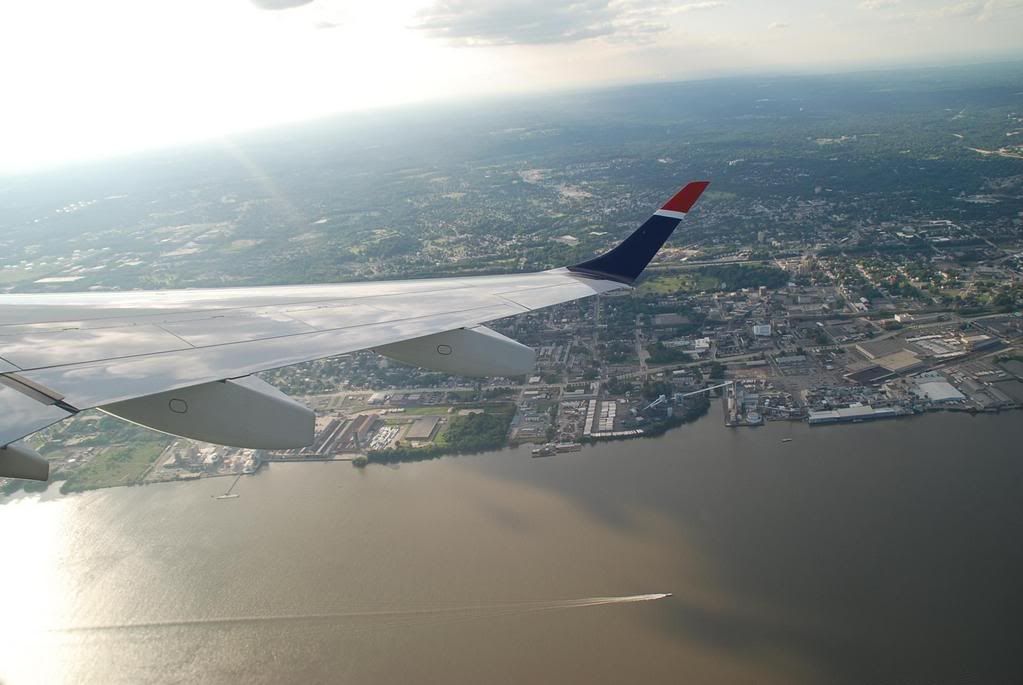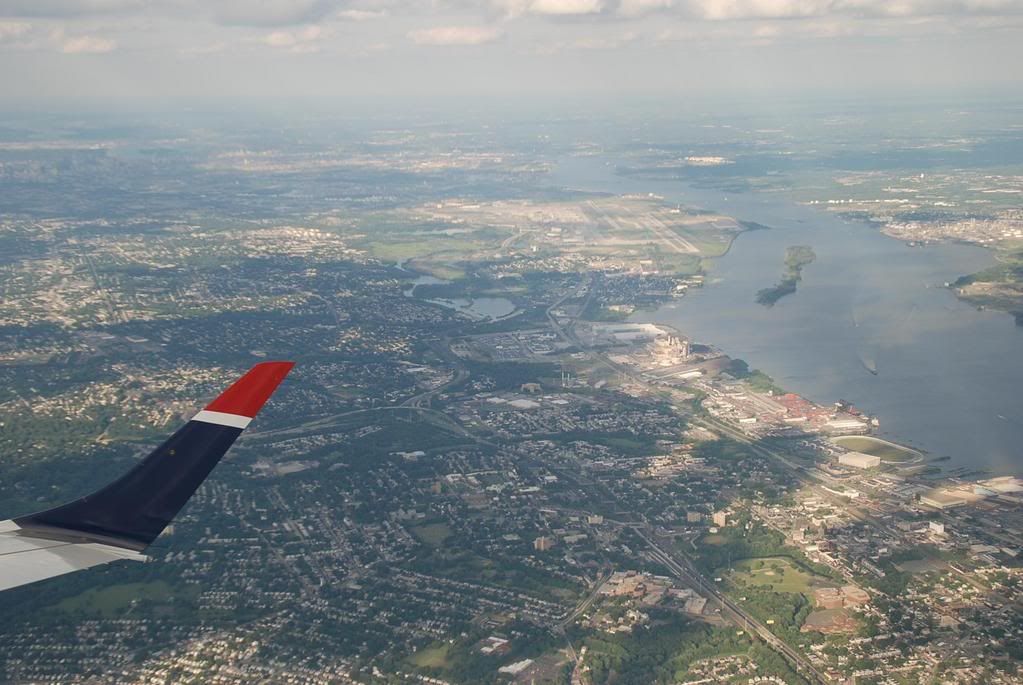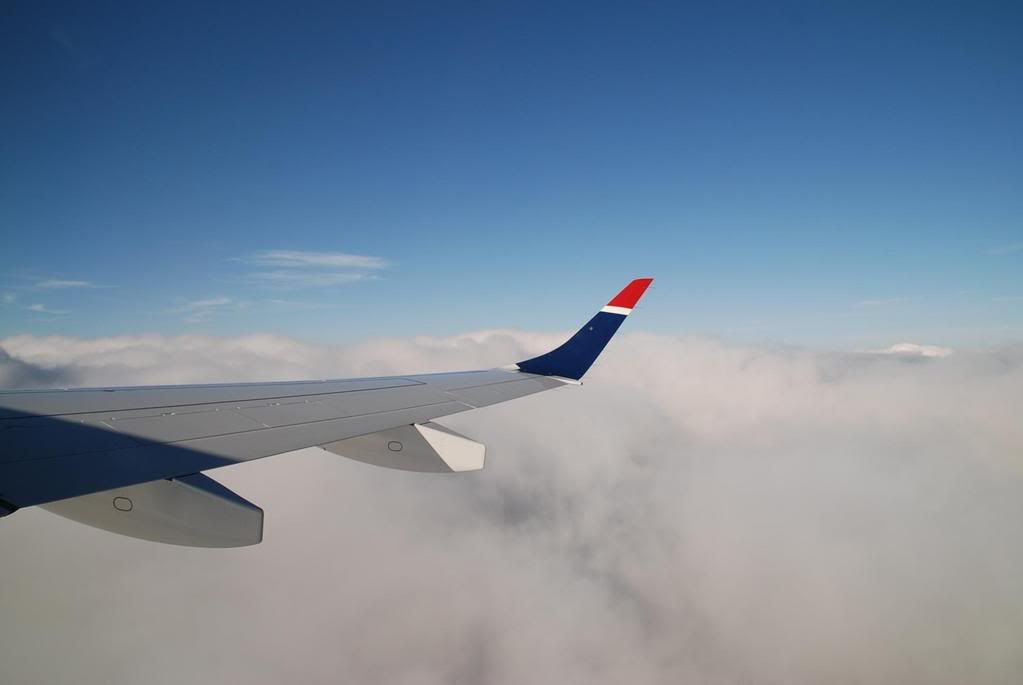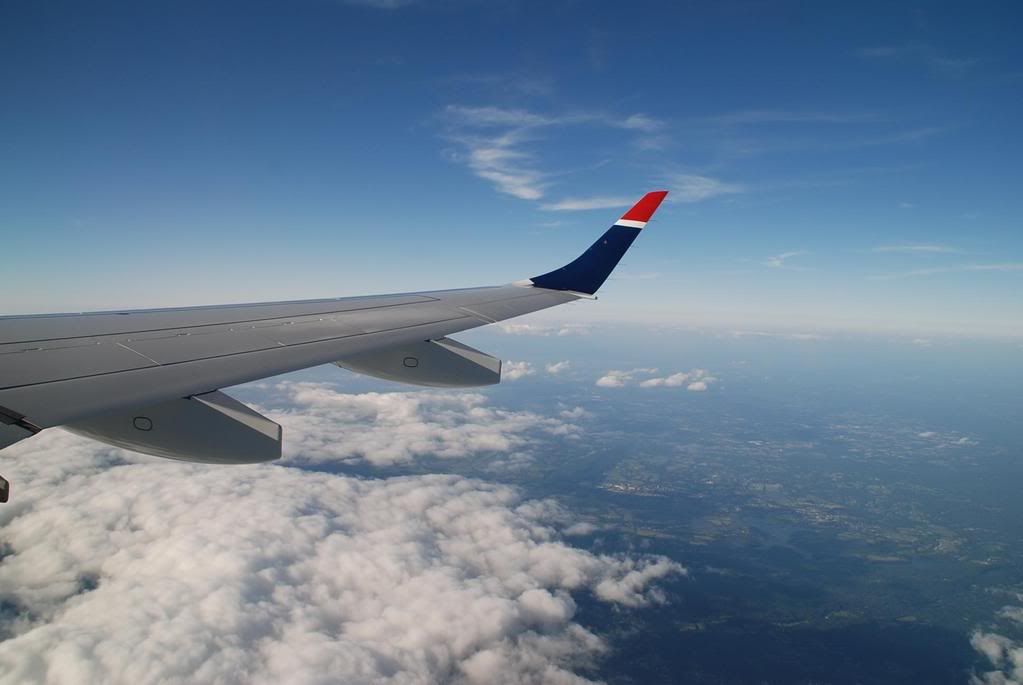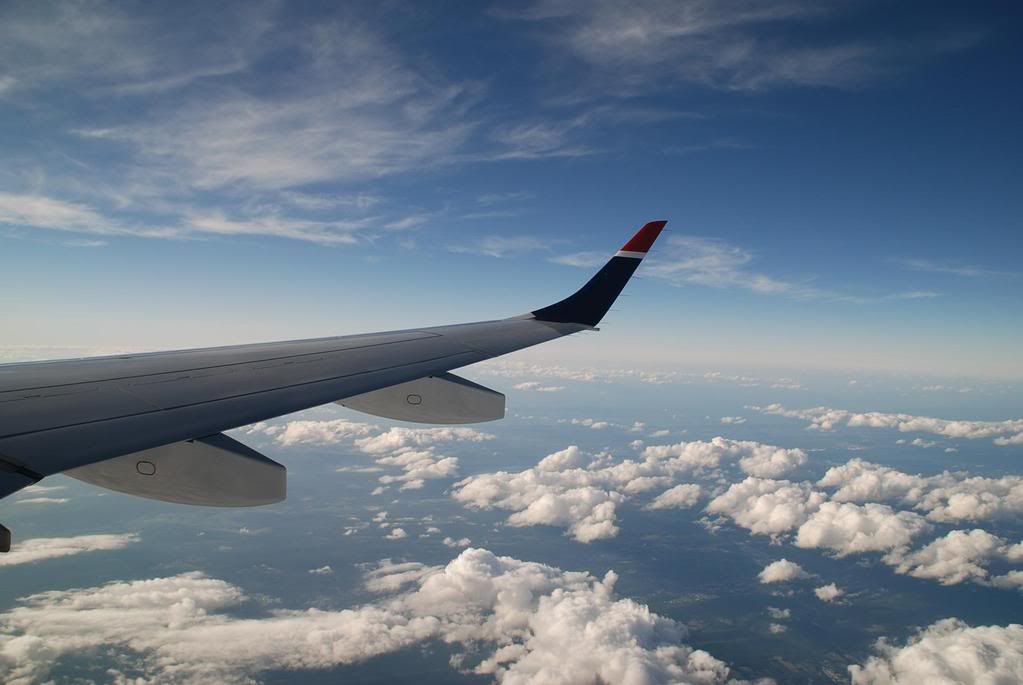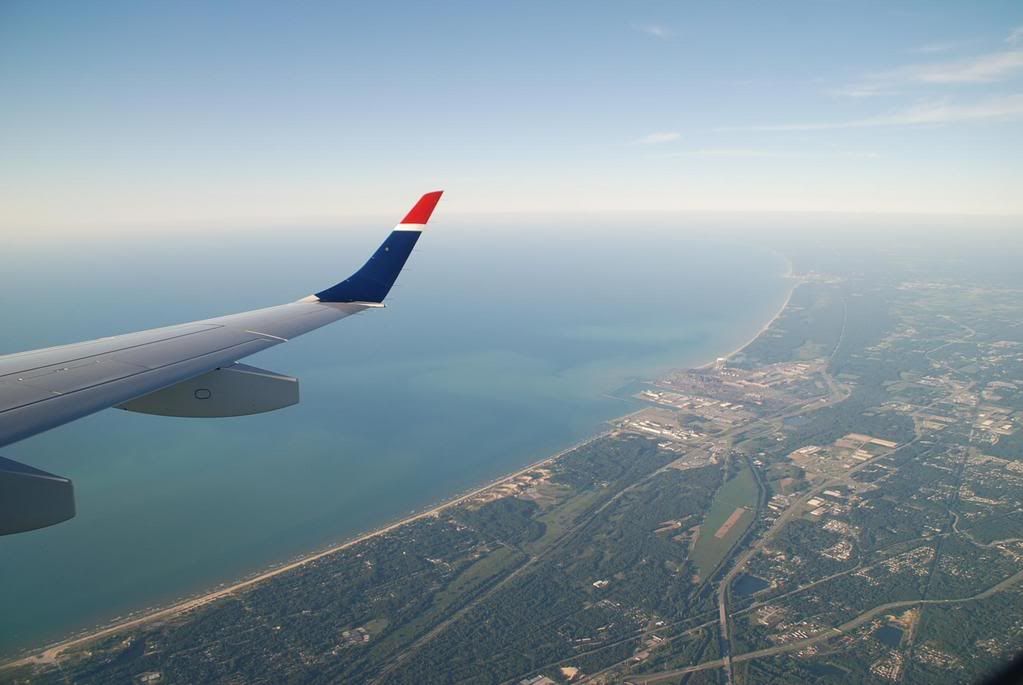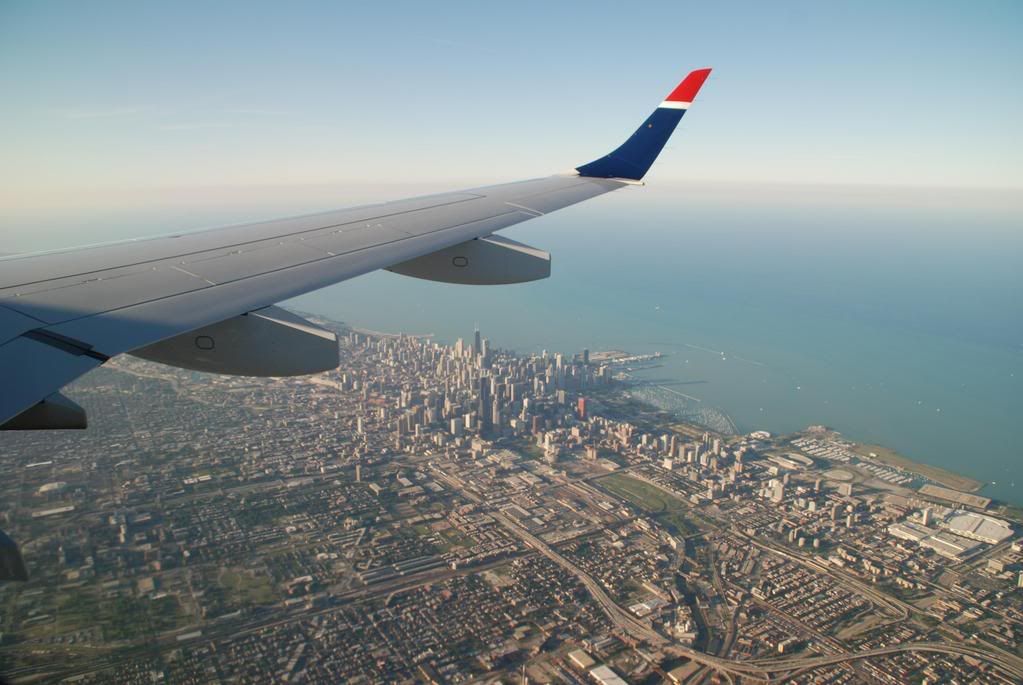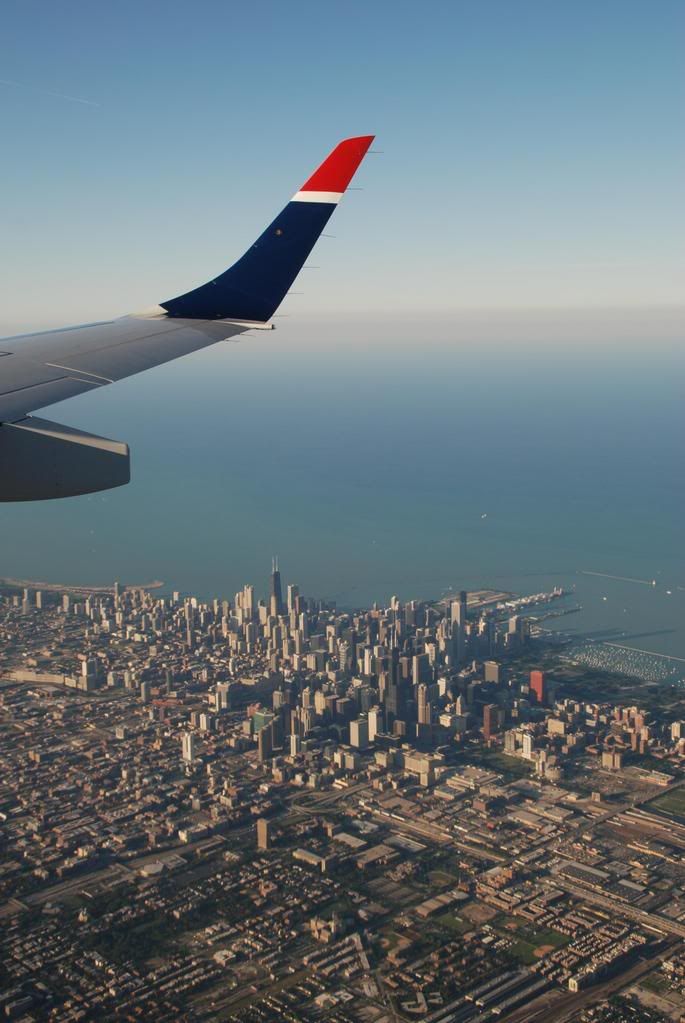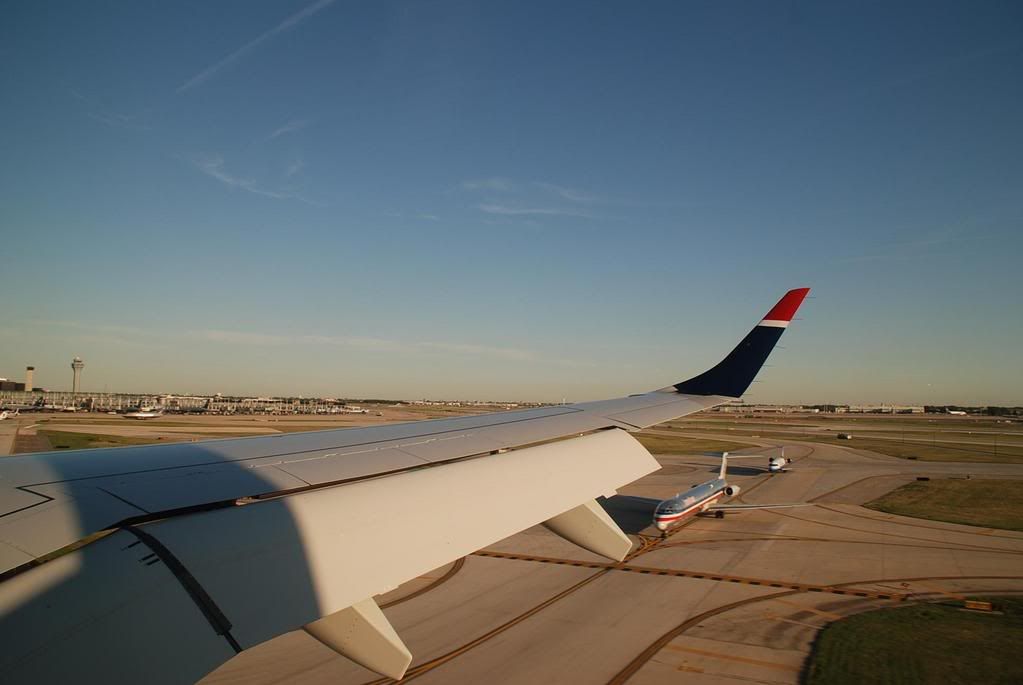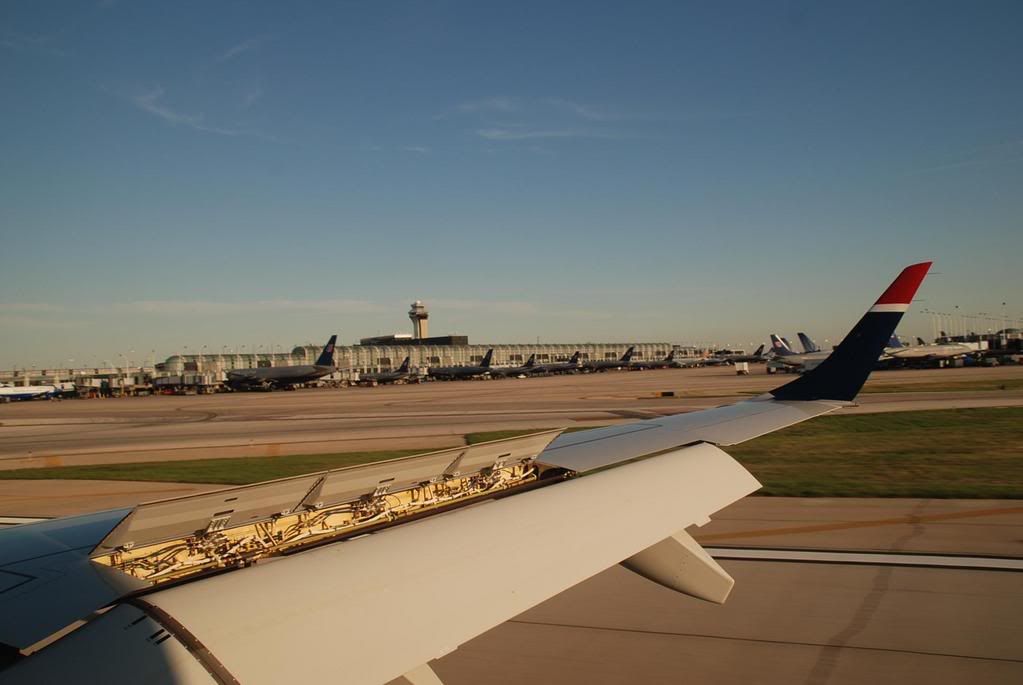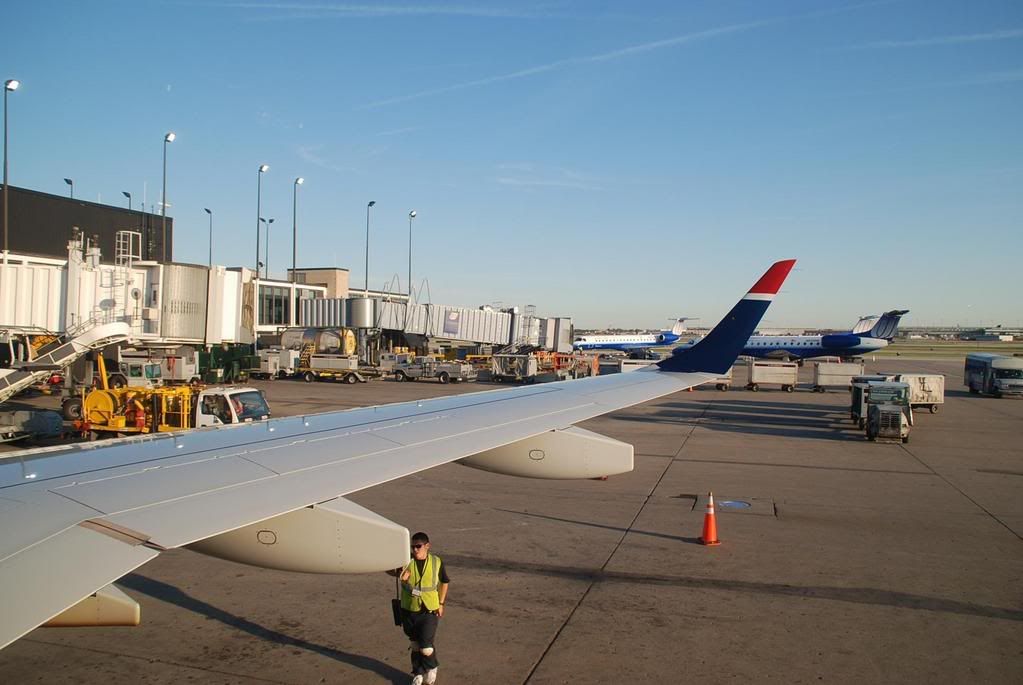 The beautiful new cabin of this 190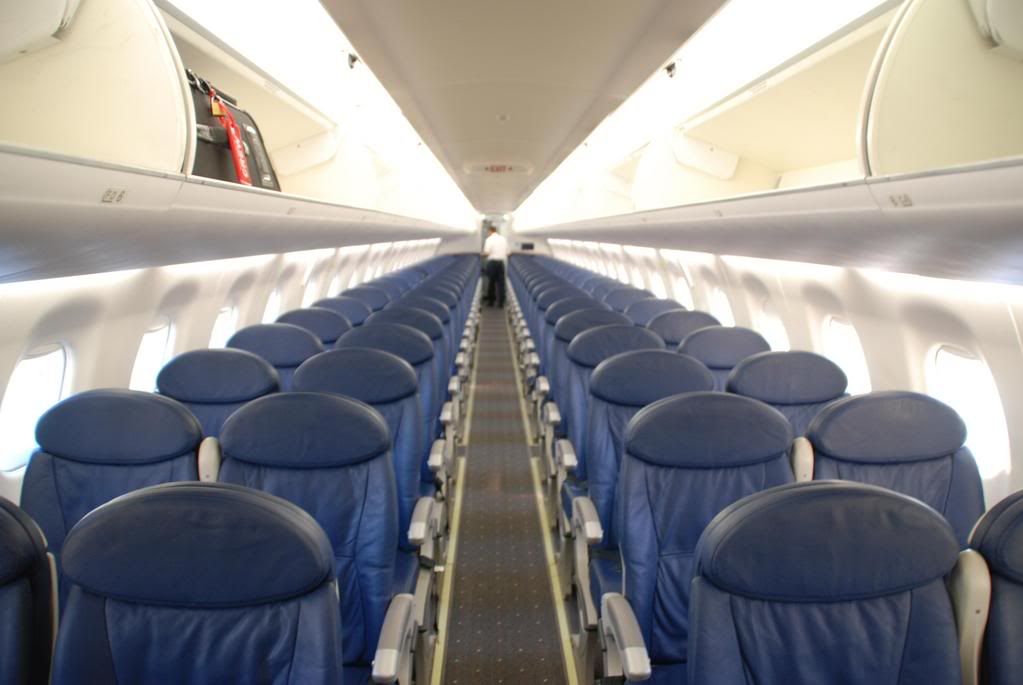 And with that, an amazing trip to Europe was concluded. As I mentioned before, I was very pleasantly surprised with US Airways and would fly them again if the price was right. If you never have flown US, I would encourage you to give them a try. I found that although the interiors were not amazing (excluding the amazing ERJ 190) the crew more than made up for it and made the flights enjoyable. Germany and Switzerland are both amazing countries and I can't wait to go back.
I hope you all enjoyed these two trip reports and will post many comments. I have two more Europe reports to write, so keep your eyes peeled for those, as I should have them out in the next few weeks. Have a great Christmas everyone.
[Edited 2007-12-12 14:11:50]