Hi all,
and welcome to my second trip report. It continues from my first one
Syrian Boeing 747SP DAM - DXB Pics/Vids
(by
OHLHD
Dec 15 2007 in Trip Reports) and tells the story about my flight back to Switzerland on a absolutely fanatastic A340-500. It was btw my first flight on a A345.
As the ground staff at DXB wont let me take an picture of the whole aircraft I will use one from the database:
Flight: Emirates EK085 DXB - ZRH
A/C: Airbus A340-500
Reg: A6-ERA
Economy Class
The load was light and most of the Economy section was empty ( I counted about 60 passengers) however the First and the Business Class were slam-packed, completly full and at the departure gate were a few guys with Waitlist Business Class tickets who would not manage to get into Business Class. So to say, i suppose this was a super high-yield flight.
View Large
View Medium


Photo © Stephen Brown
View Large
View Medium


Photo © Thomas Ernst - Aviation Arts
Boarding was from an outside position so we had to go with the bus.
Some pics while boarding: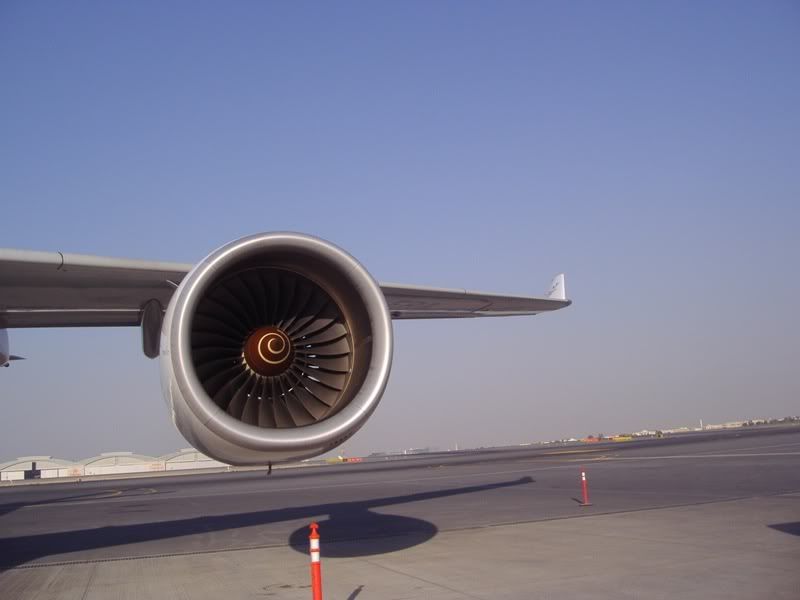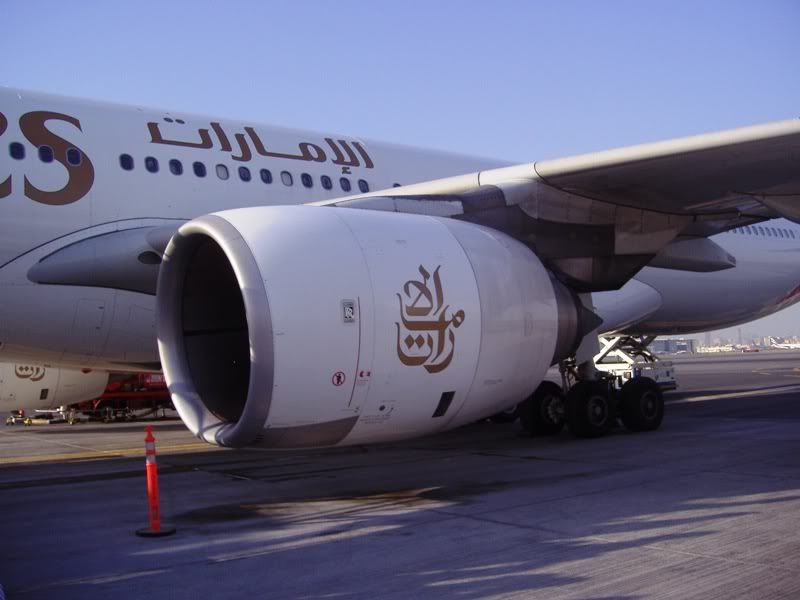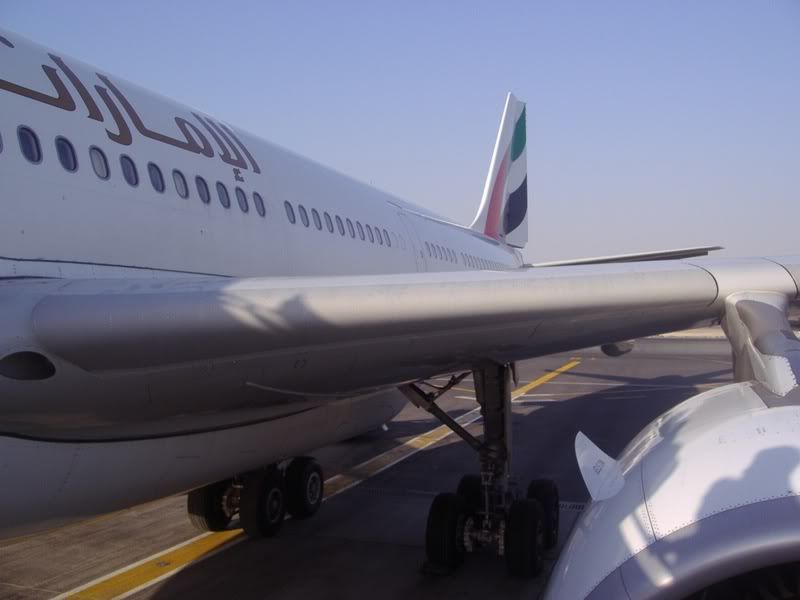 Great engines ( RR - btw)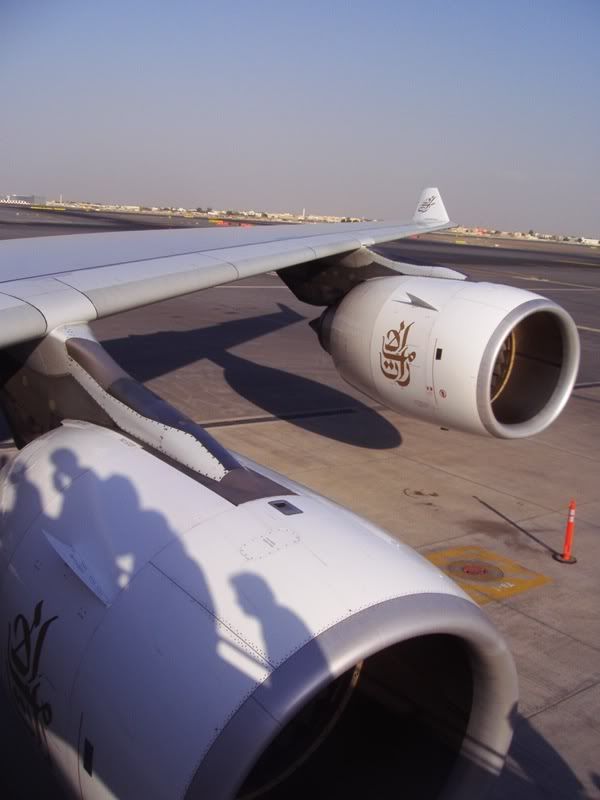 From my seat: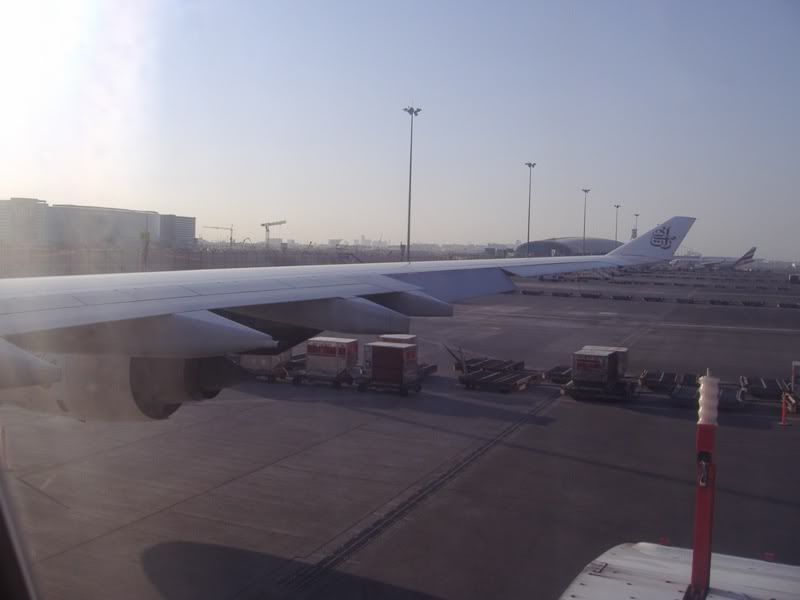 Holds still open but no loaders seen: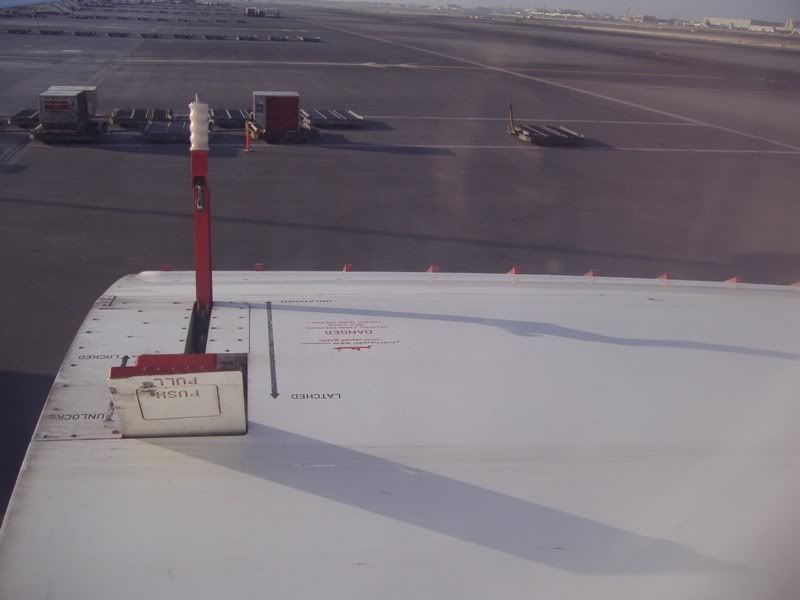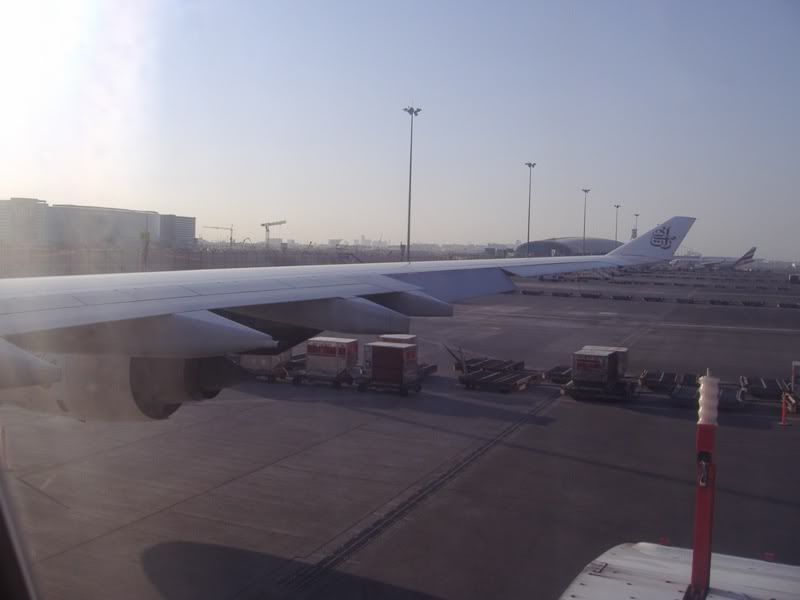 Neighbour: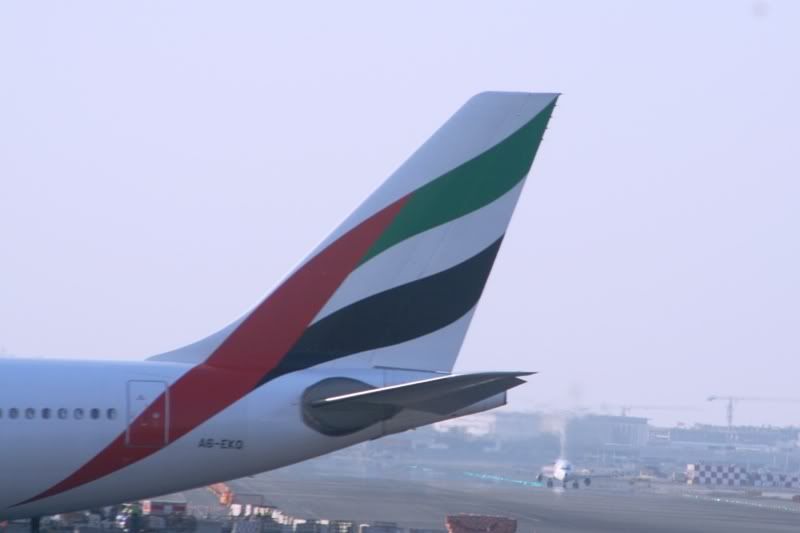 Some other aircrafts taxing for departure:
SV A300 ( flight to Medina)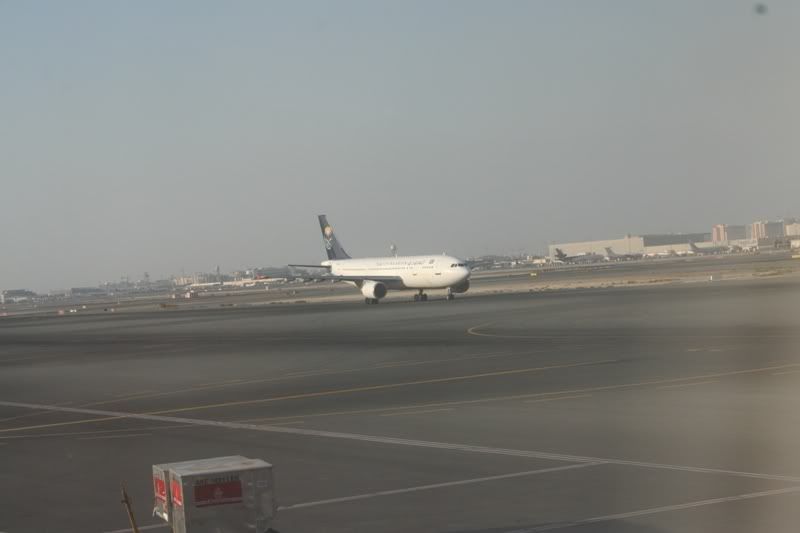 note the An-124 tail on the right side: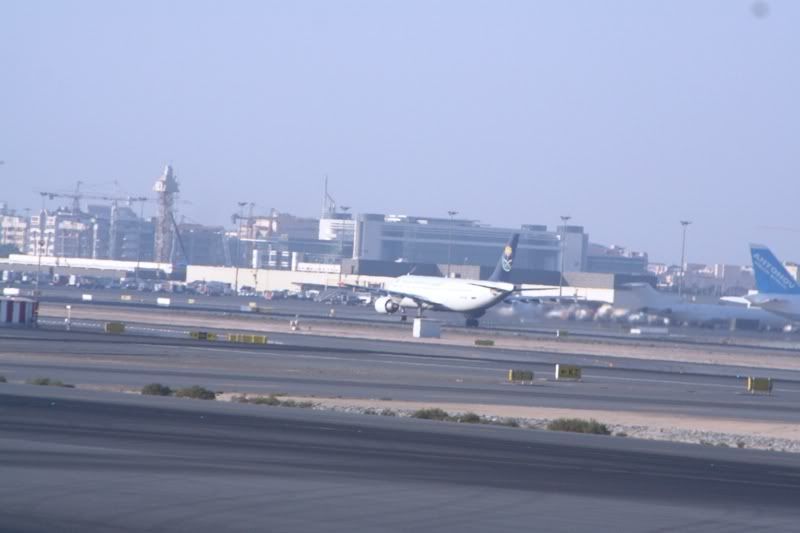 Egyptair A330-200 ( flight to Cairo)
Winglet: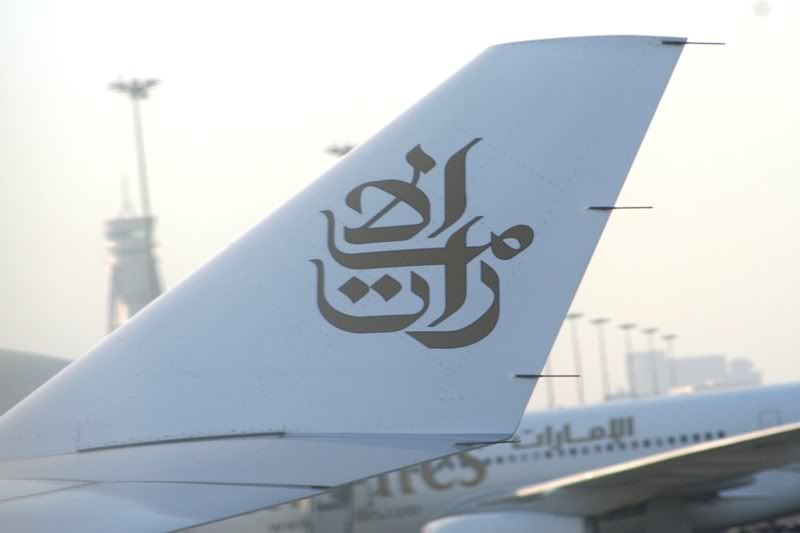 Pics while beeing pushed back:
New Emirates hanger:
Close up of the BG A310 that had a nosewheel breakdown awaiting its faith:
Both engines removed and the front is on wood: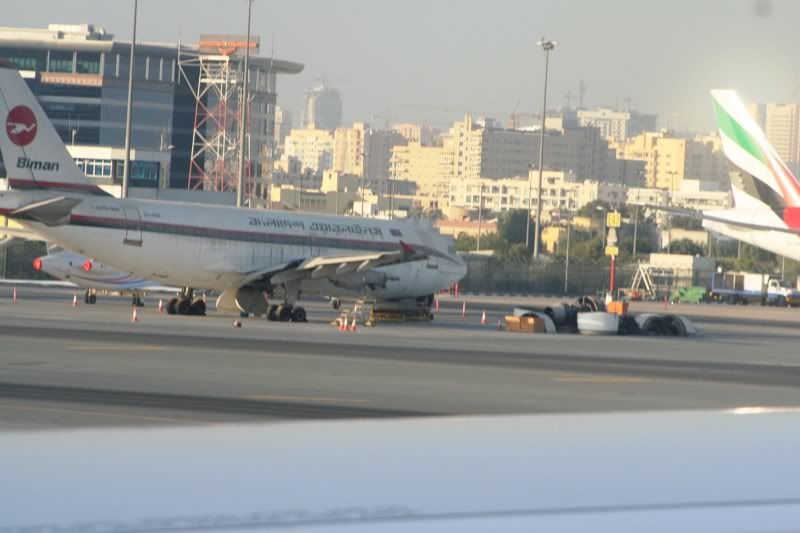 Here we go: Take-off
After take-off:
Great pics after take-off:
This is how it is done:
I suppose they have enough sand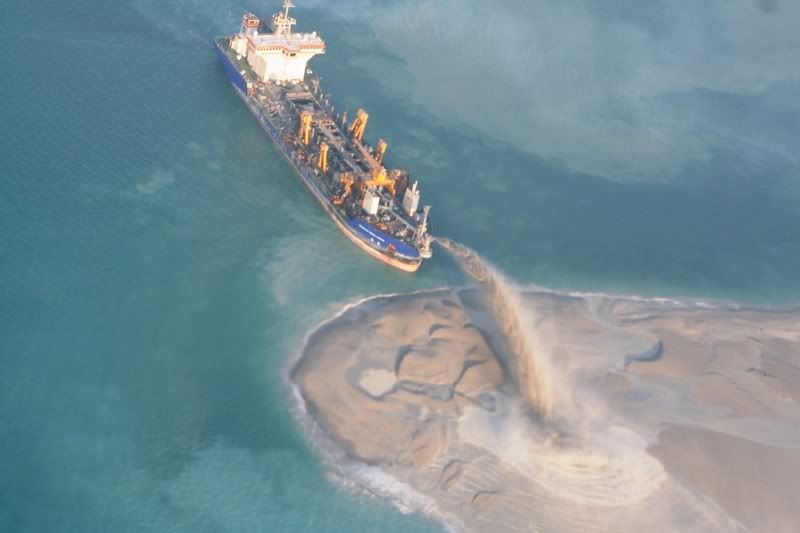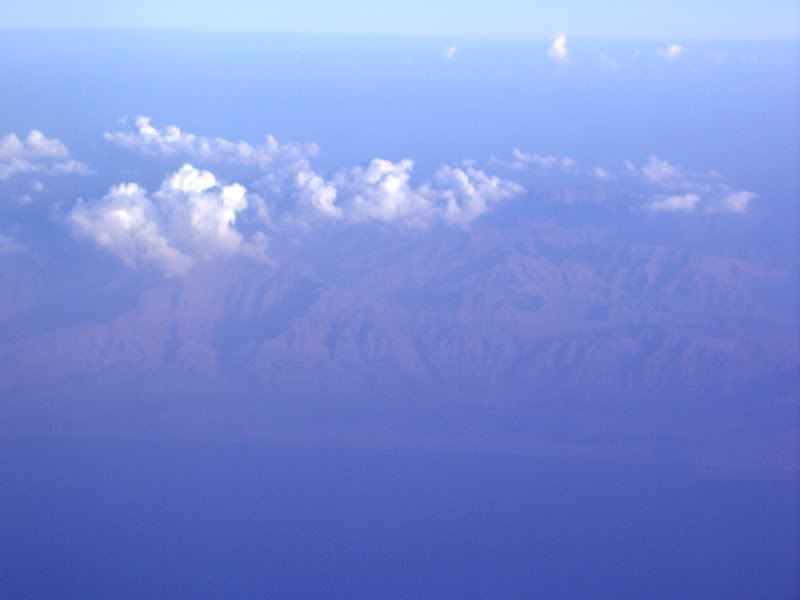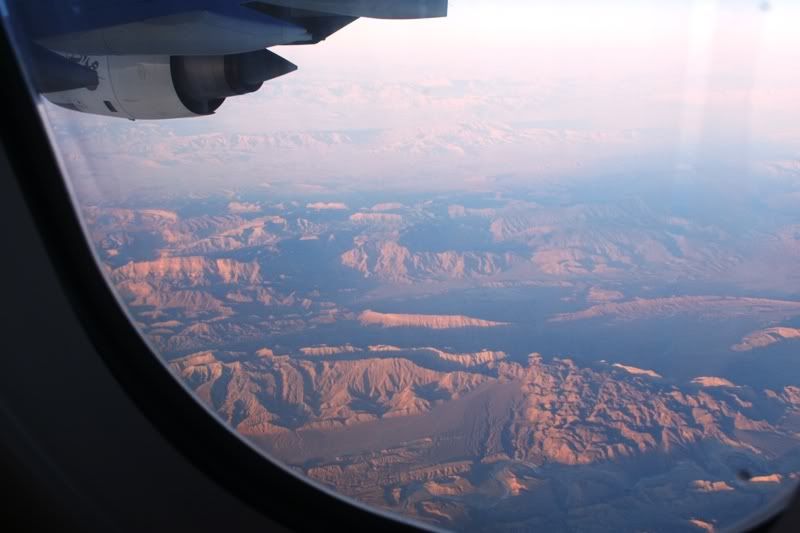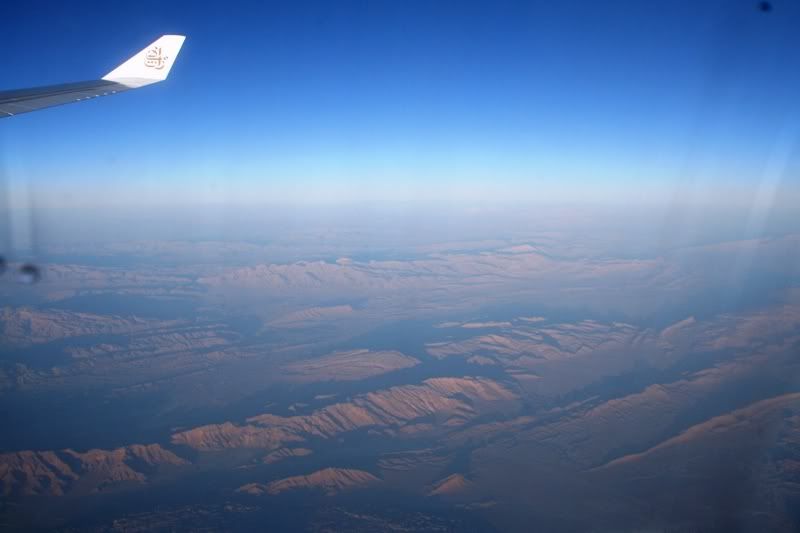 Thankfully we did not need this: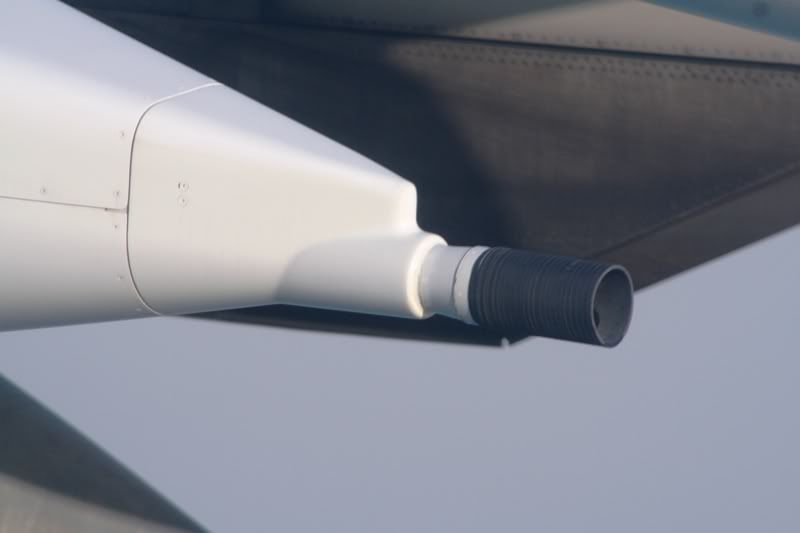 Iranian airspace: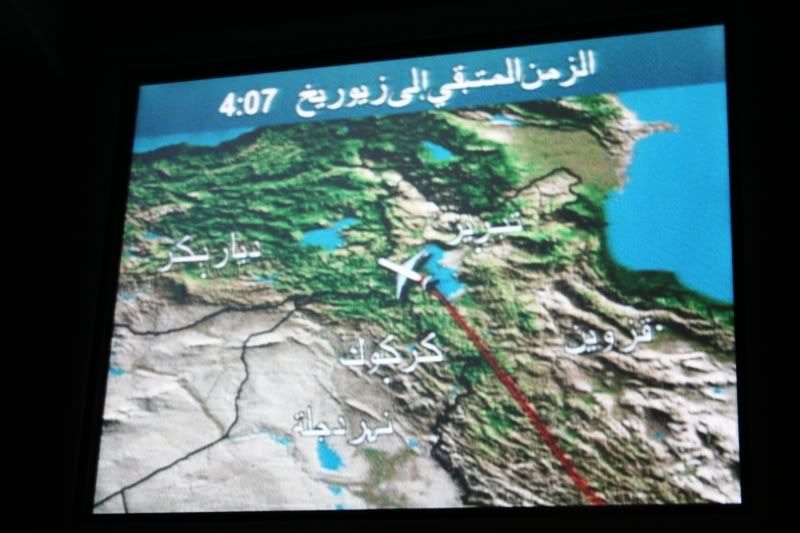 Over Austria: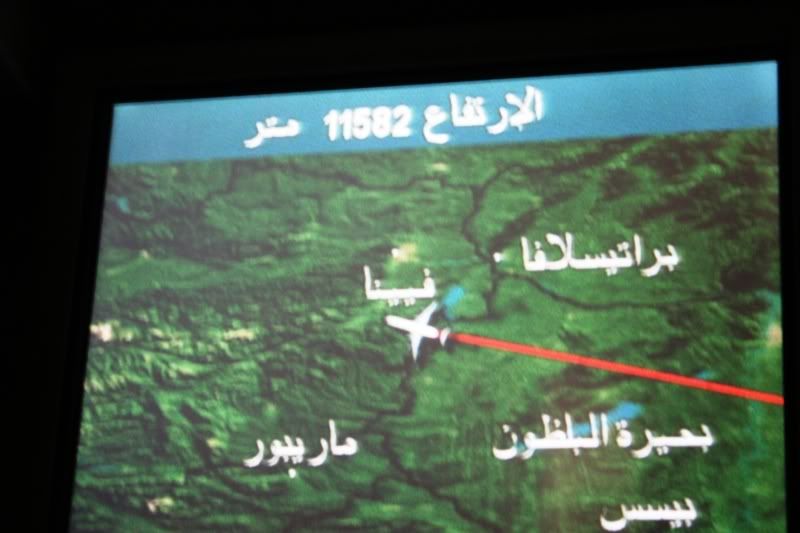 My favourite shot: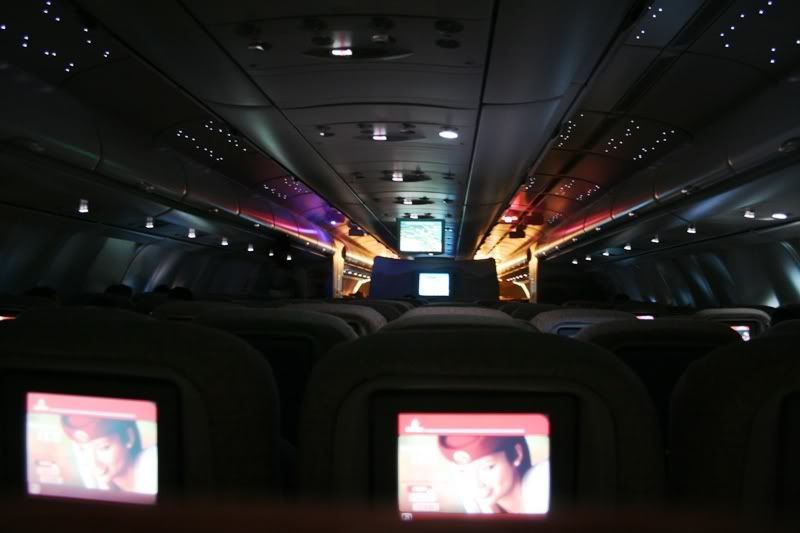 Unfortunately I forgot
to take a pic of the food that they served which was very delicious and since I needed a little sleep the menucard was gone as well. Sorry for that.
During the flight I watched the Simpsons movie as well as Pirates of the Caribean 3 but I could not watch till the end because we were approaching ZRH already.
I must say that the crew was really great, friendly and always at help. Always great to enjoy the EK-service!
Three thumbs up for you guys and girls!!!
As we were approaching ZRH the wheather got rough and so we had to sit down and fasten our seatbelts quite early. But thank god there is the frontwheel camera!
Enjoy the approach:
and the very bumby touchdown:
I can just say again that it was a great ride with a fantastic crew on a superb aircraft! On board an aircraft like this I would probably have a ULR flight.
The last thing I did after my two very long flight ( and the long day) was to grap some beer and I went off to my hotel and quite fell asleep before even finishing the first beer.
I hope you guys enjoyed this tripreport as much I enoyed the flight.