Hi guys
This is a quick report about my trip Orlando with work back in September this year. I cant remember all of the details so I'll post quite a few pics instead.
The trip was going to be for 1 week in total and with the NCL-LGW flights having been cancelled in March we had to fly to LHR the day before the longhaul flight.
I got to the airport at 1030 for the BA1327 flight which leaves NCL at 1210. I always like to leave myself plenty of time. Normally Im on standby (airline staff) so dont know whether Im going to get on the flight or not but today as I was all confirmed and I felt good to know that I had a seat.
I had checked in online the day before and had alocated myself seat 6A so that I could get a good view on take-off and sometimes I actually get to fly over my house. Im still waiting to get a pic of it though.
I met my colleagues at check-in and we all said our goodbyes to our wives/husbands/ partners and made our way up to the departure lounge. The queue at check-in had been huge and it showed as we arrived at the security area. It took us about 20 minutes to clear security and then it was straight to the bar.
Todays flight was going to be operated by G-BUSB which I was excited about as it's a A320-100 and wasnt going to be in service for much longer. We finished our drinks and headed down to gate 3 where the flight was just about finishing the boarding process.
BA1327
NCL-LHR
08/09/07
1210-1315
G-BUSB
The party where split across the aircraft but I did have one of my colleagues sitting in seat 6B next to me.
We chatted for a bit whilst boarding finished and the Captain then announced that we would be leaving ontime today and arriving into LHR at 1305, a flying time of just 55 minutes.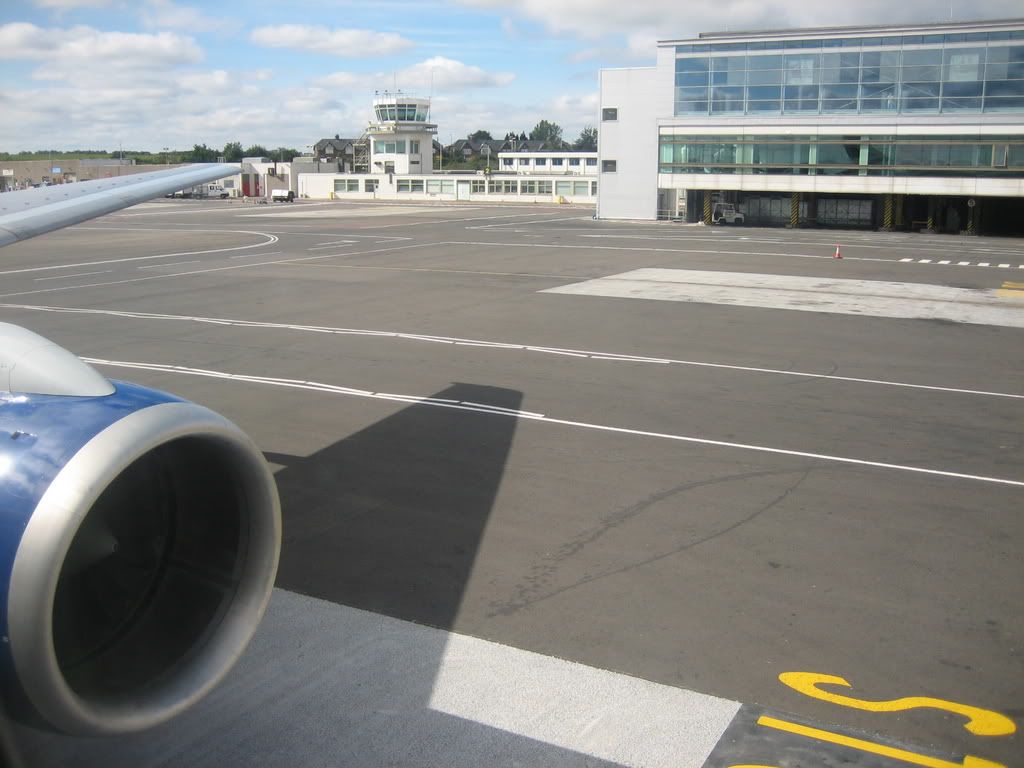 a view of the terminal at NCL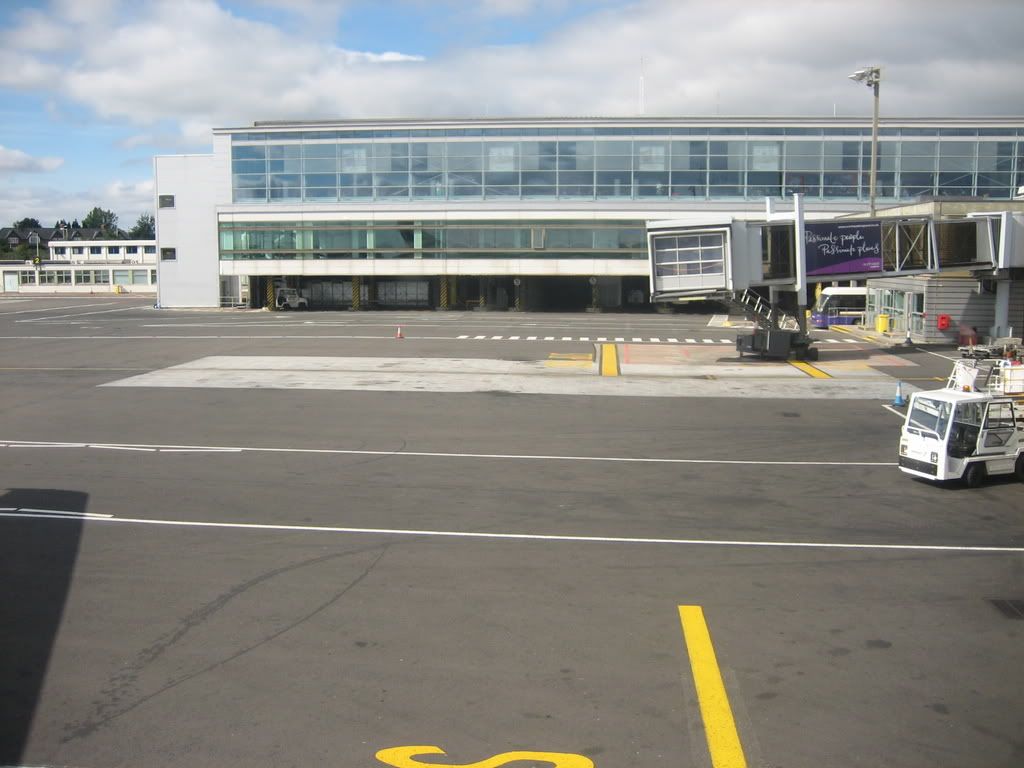 It was just before pushback that one of the crew members asked if we could switch seats with the people in 6DEF as there was an oxygen point above 6A and one of those passengers needed it and that party all wanted to be seated together. We moved seats and I took a couple of snaps from my new viewing angle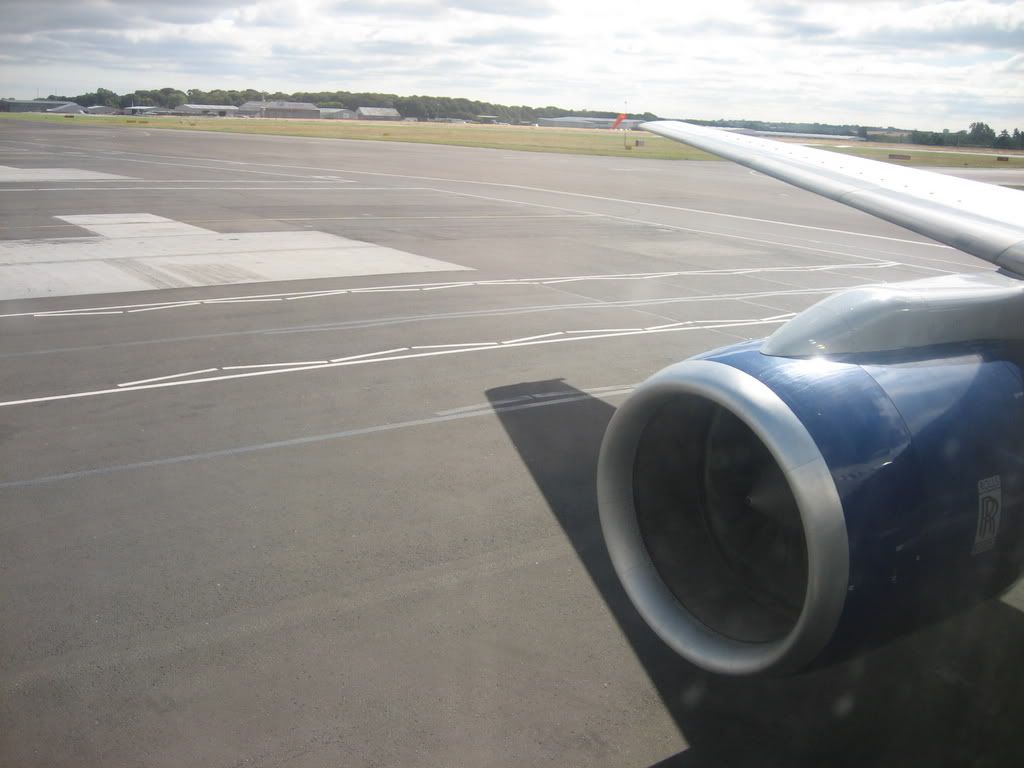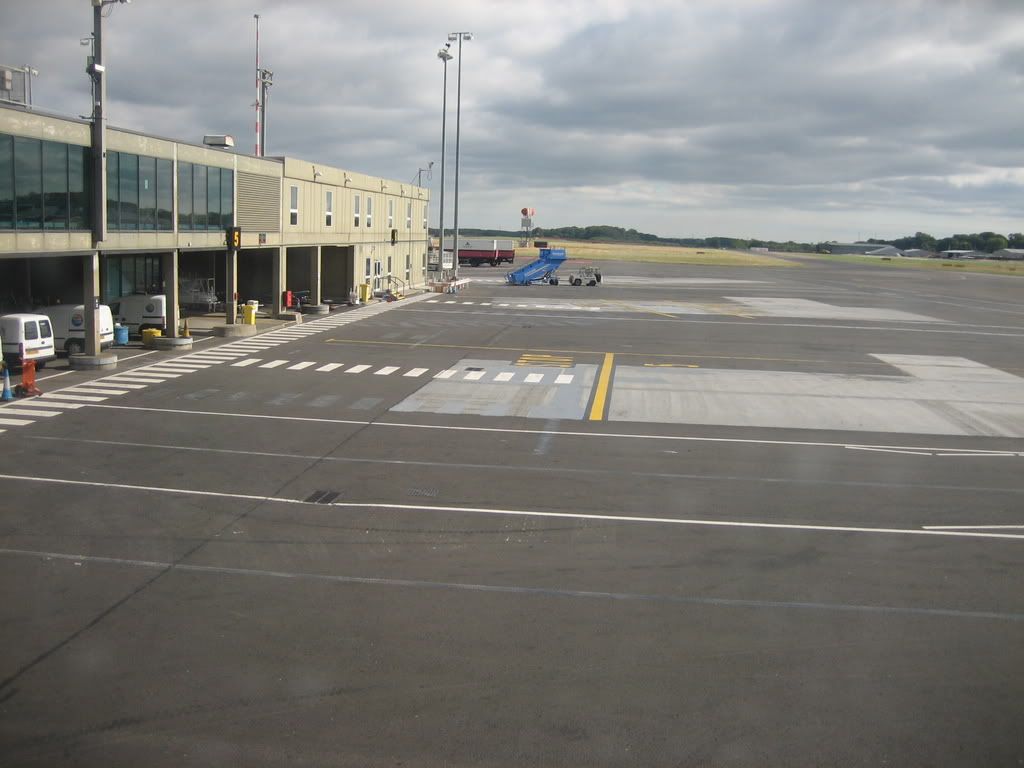 Pushback has started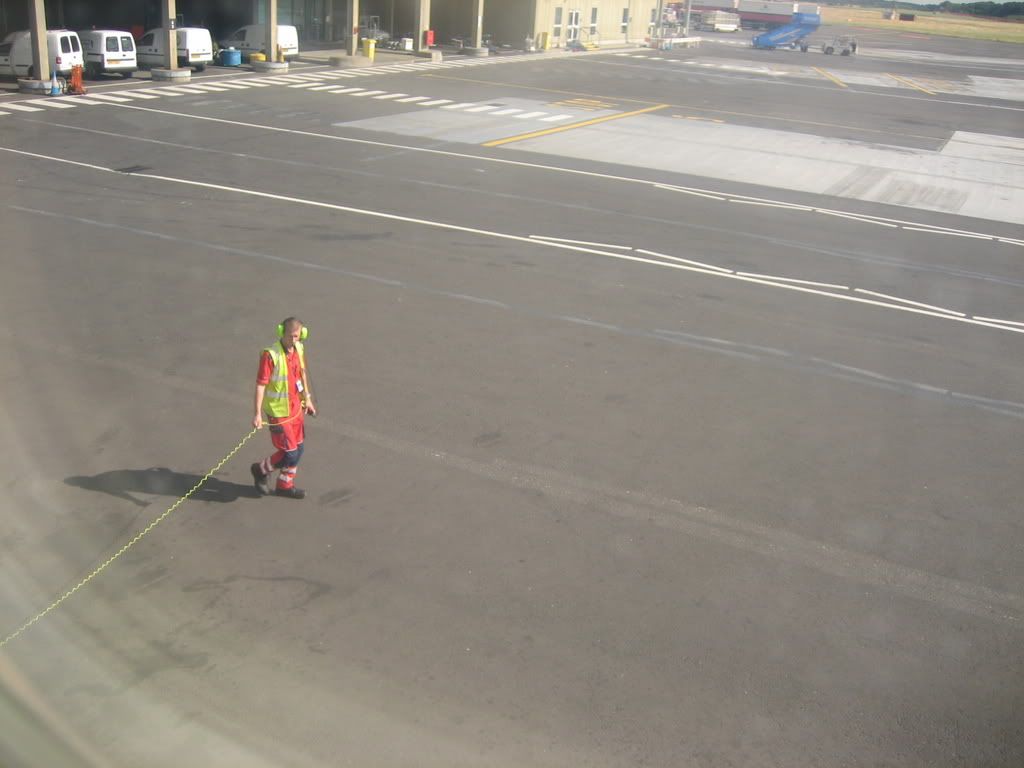 The engins were started and we taxied to runway 25 for take-off. The airport was empty this afternoon except for the EK A330 that had recently started daily flihgts to NCl. I couldnt get a photo of this because of my seat change, DOH!!!
We reached the threshold and pulled straight onto the runway lining up with the centre airline and speeding off towards the other end of it.
We rotated half way down the runway and I got a good view of the tarmac including the EK A330
Unfortunately I didnt get to see my house though.
Service was started about 10 minutes into the flight and we were gievn the all day deli sandwiches with the breakaway choc biscuit.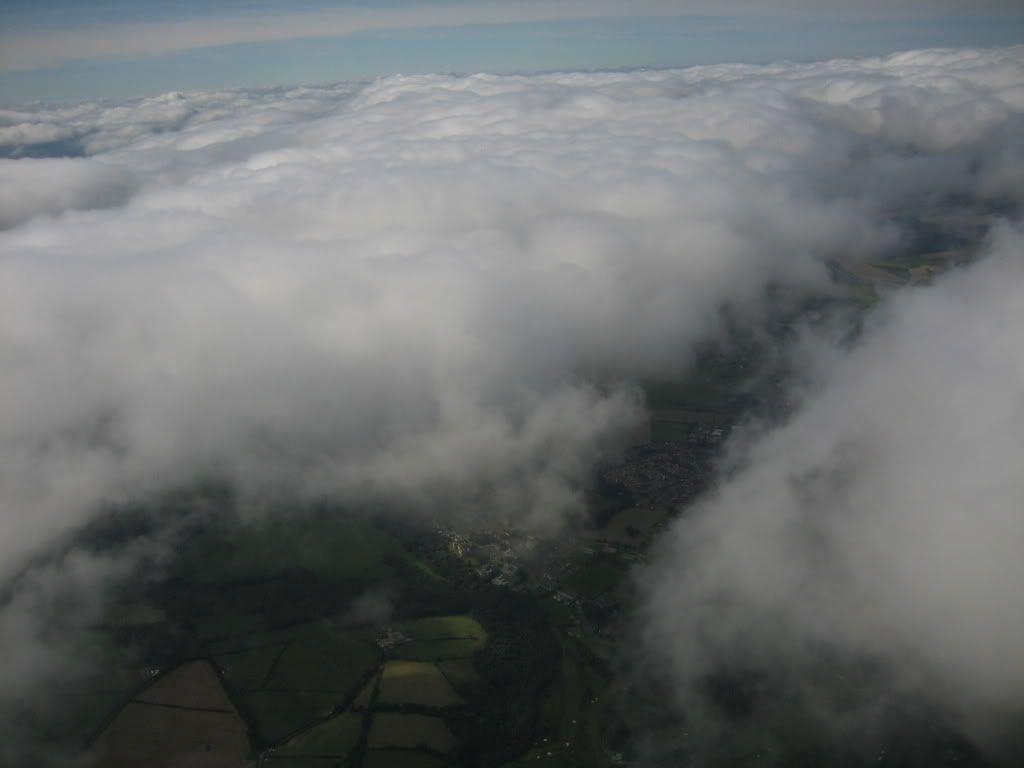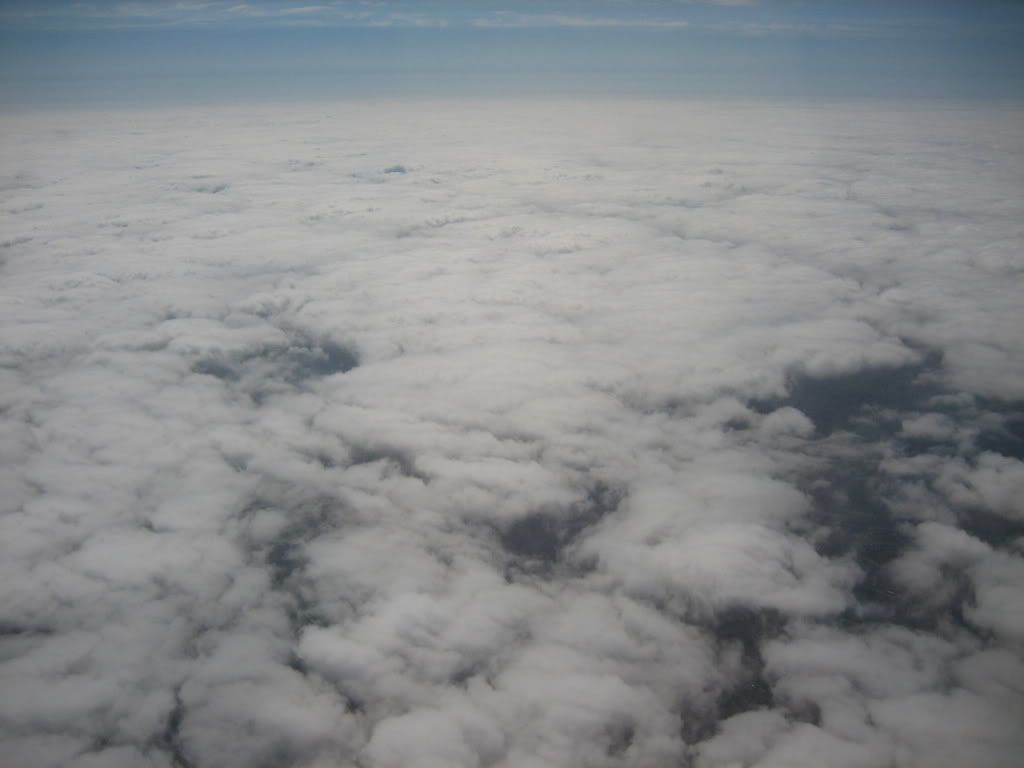 Engine powering us towards LON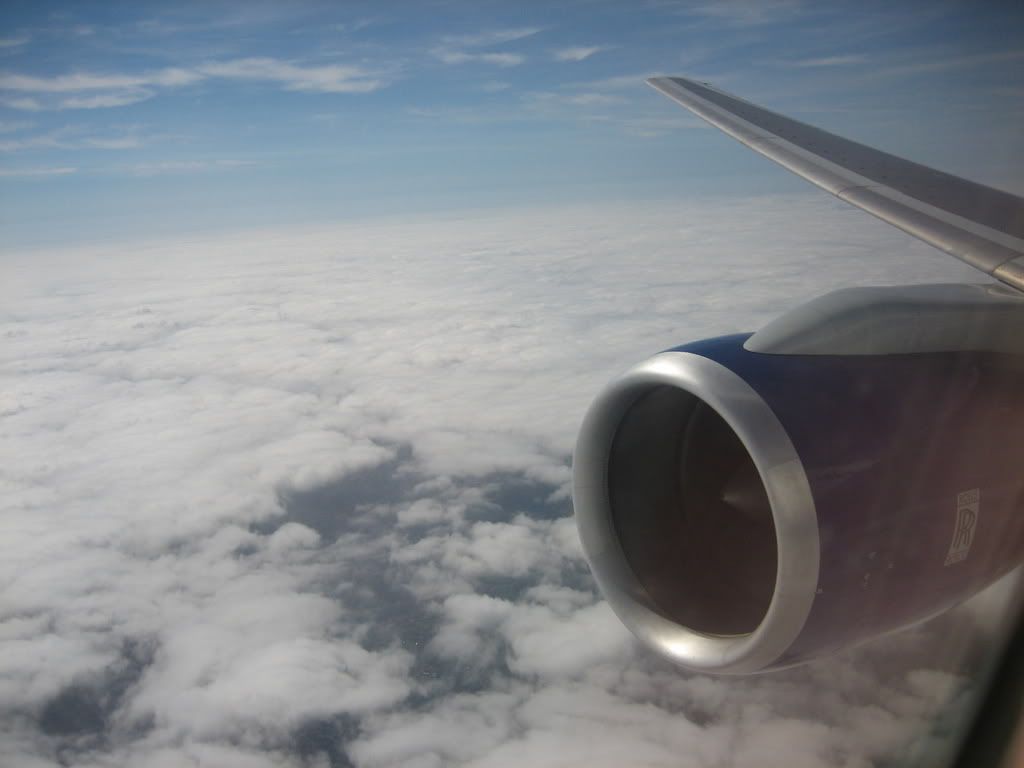 Before long we had started our descent into LHR and passed over some of the suburbs.
The landing was on runway 27R and was very smooth. We made our way to the gate and disembarked into a quite qiuet terminal 1
some pics of descent and landing ( dont know if anyone can identify the areas)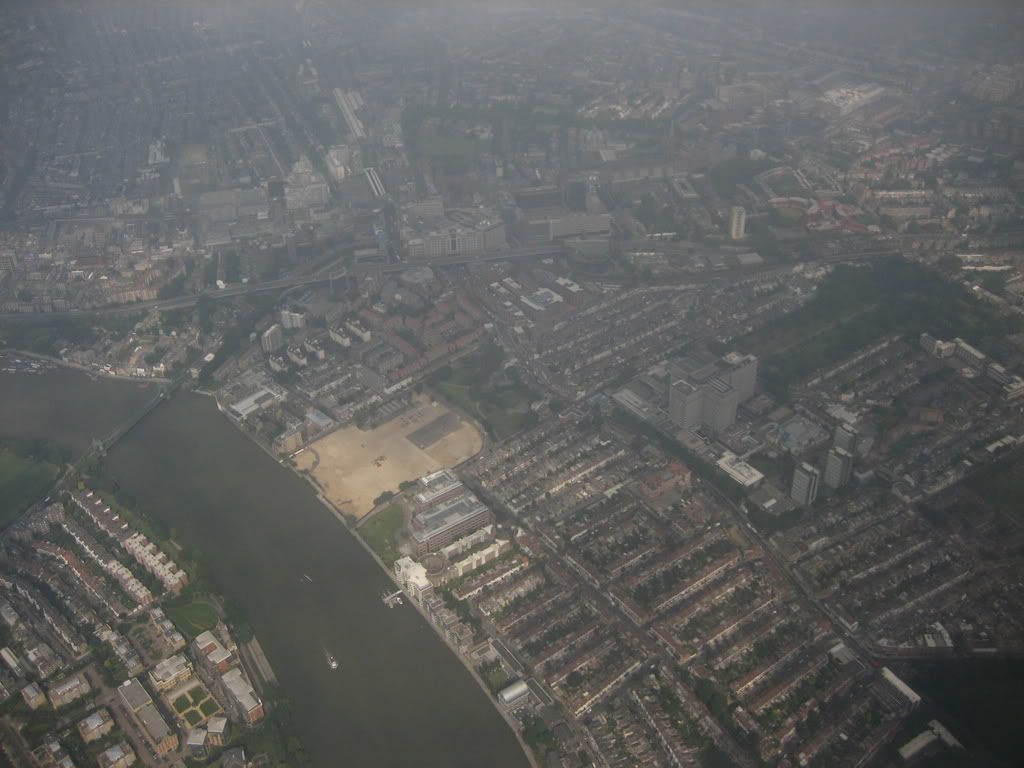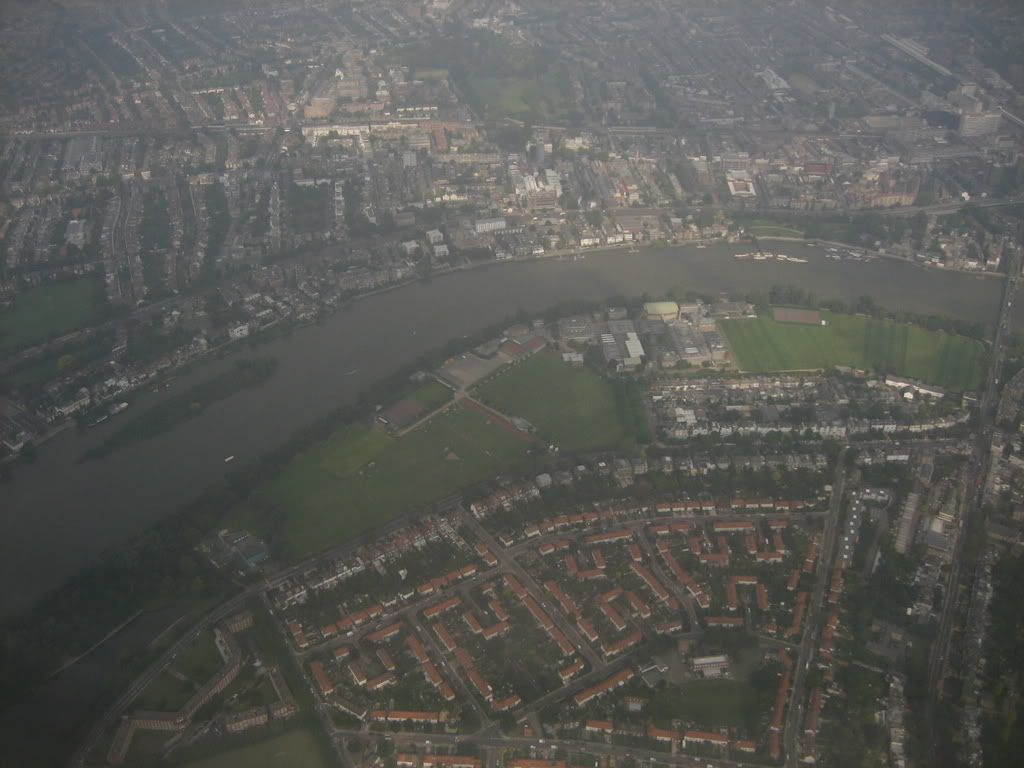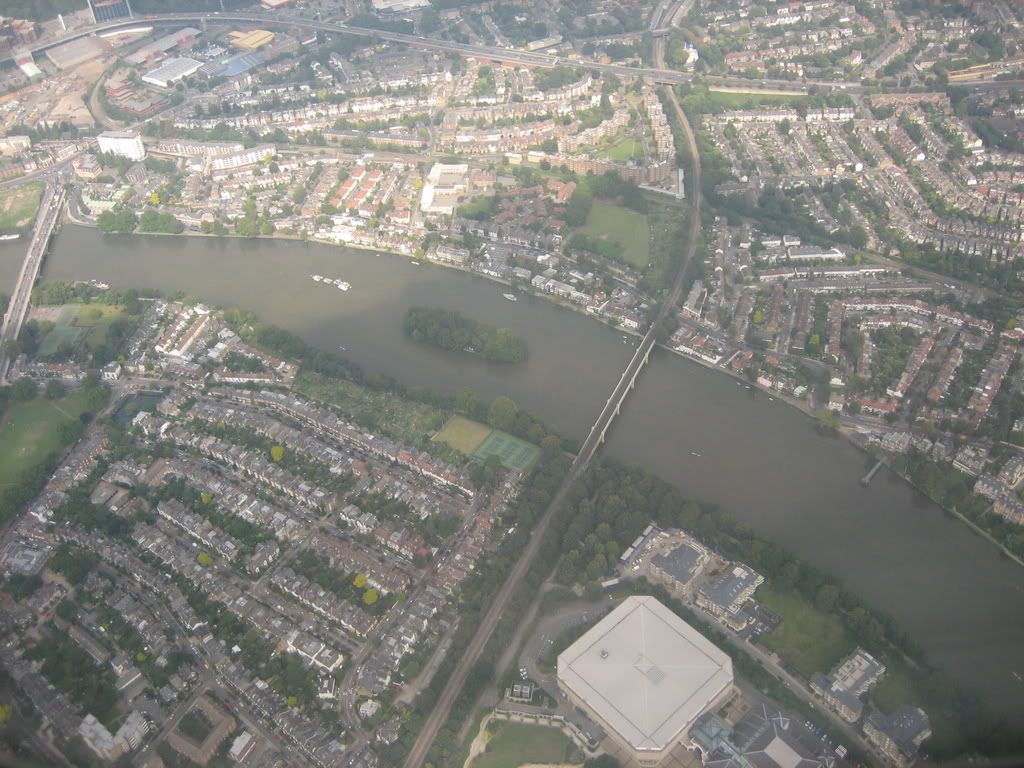 Brentford Football Club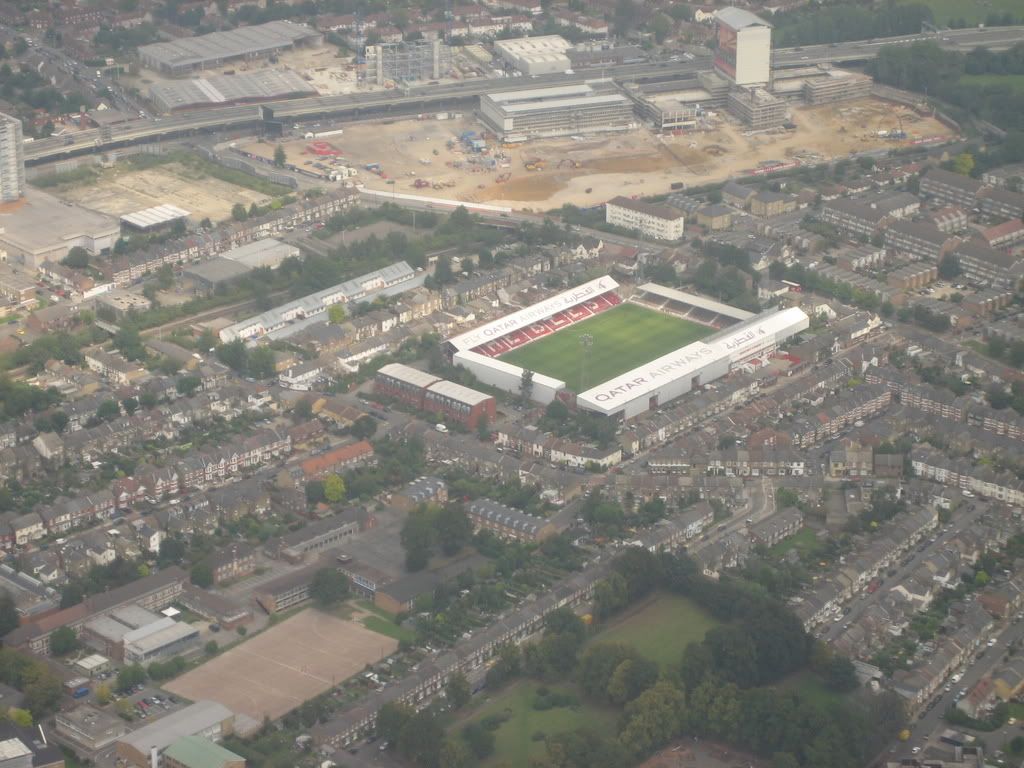 arrival into T1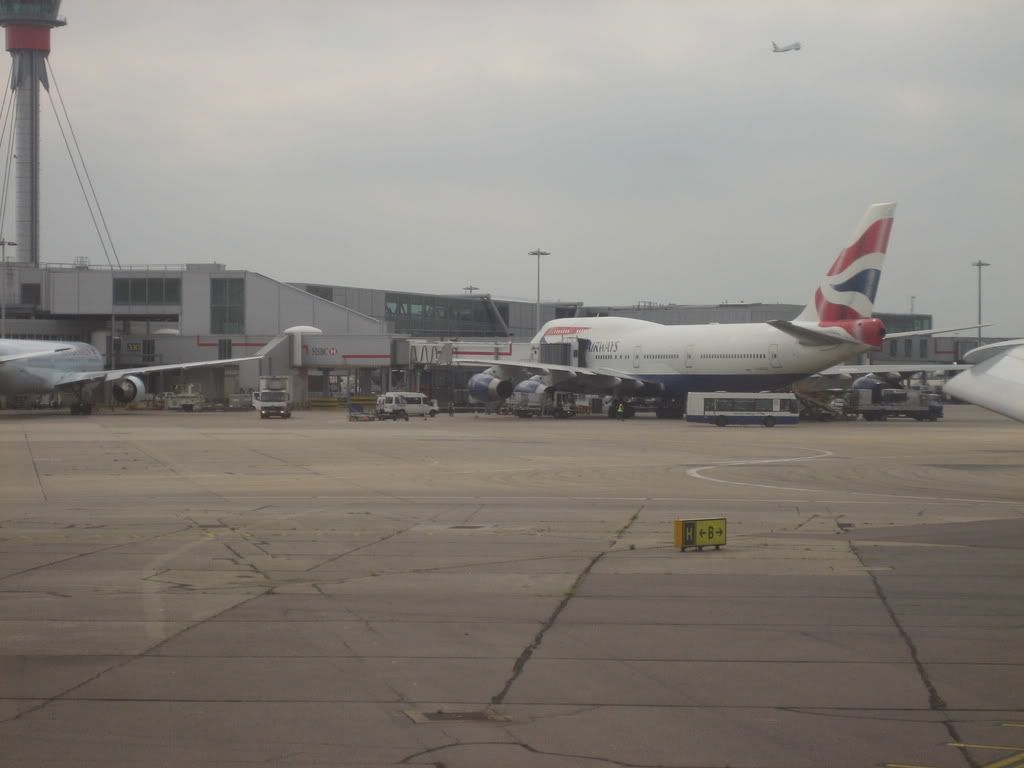 From LHR we made our way over to LGW where we were all staying in the Premier Inn. The National Express Speedlink service was yet again a JOY!!!!!, honest...........
The we caught a bus from the North terminal down to the hote which cost £2.00 even though it was a journey of less than 3mins.
That evening England were playing football at Wembley so we decided to meet up with some colleagues from our head office on Crawley and have an evening of football and drinks.
BA2037
LGW-MCO
09/09/07
1105-1520
G-VIIO
The next morning we all felt a little worse for wear with some people only gettng 2 hours sleep. Breakfast was very nice although a little rushed and then we headed for the airport.
We checked in and went through security browsing the departure lounge for a little bit. Checking the departures board every 10 mins or so it eventually flashed our flight number as go to gate. We headed to the gate and boarding had already commenced when we arrived. Entering the aircraft I made my way to seat 3K,a window seat on the starboard side of the aircraft. I had a great view of the huge GE90
My seat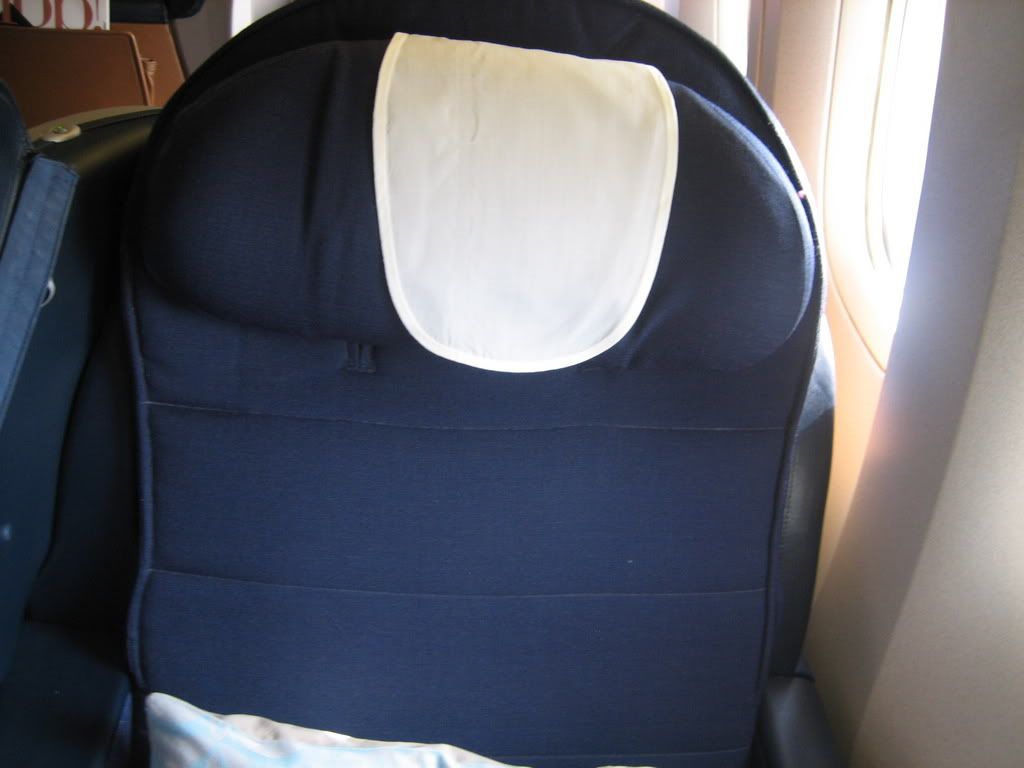 my view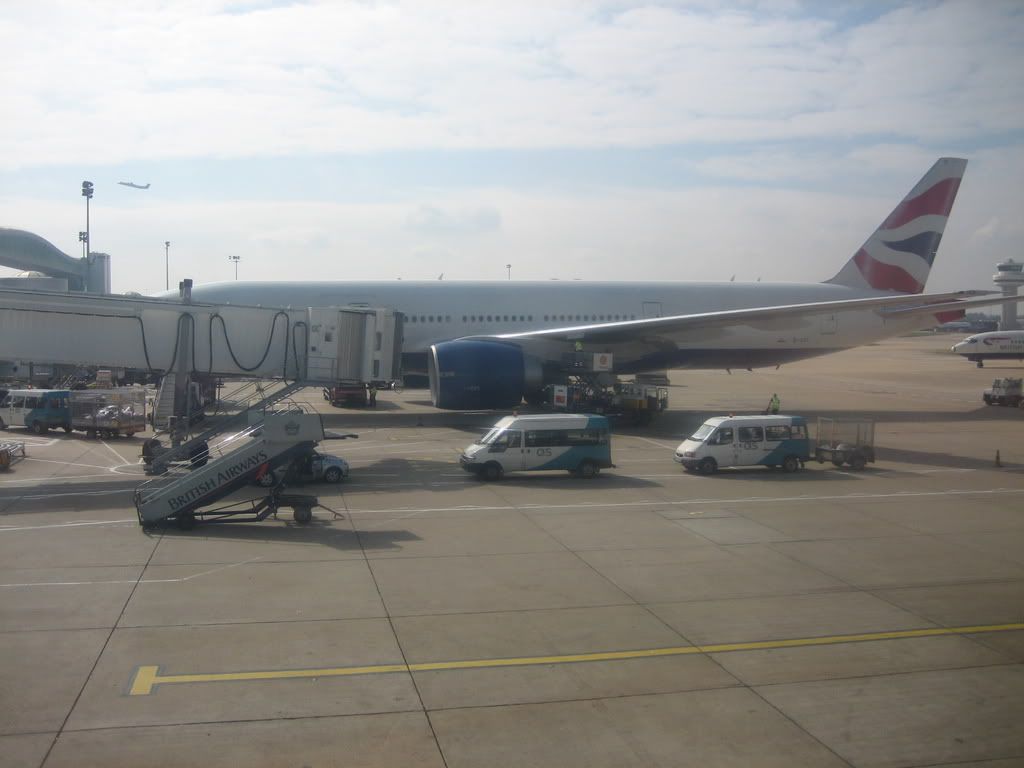 and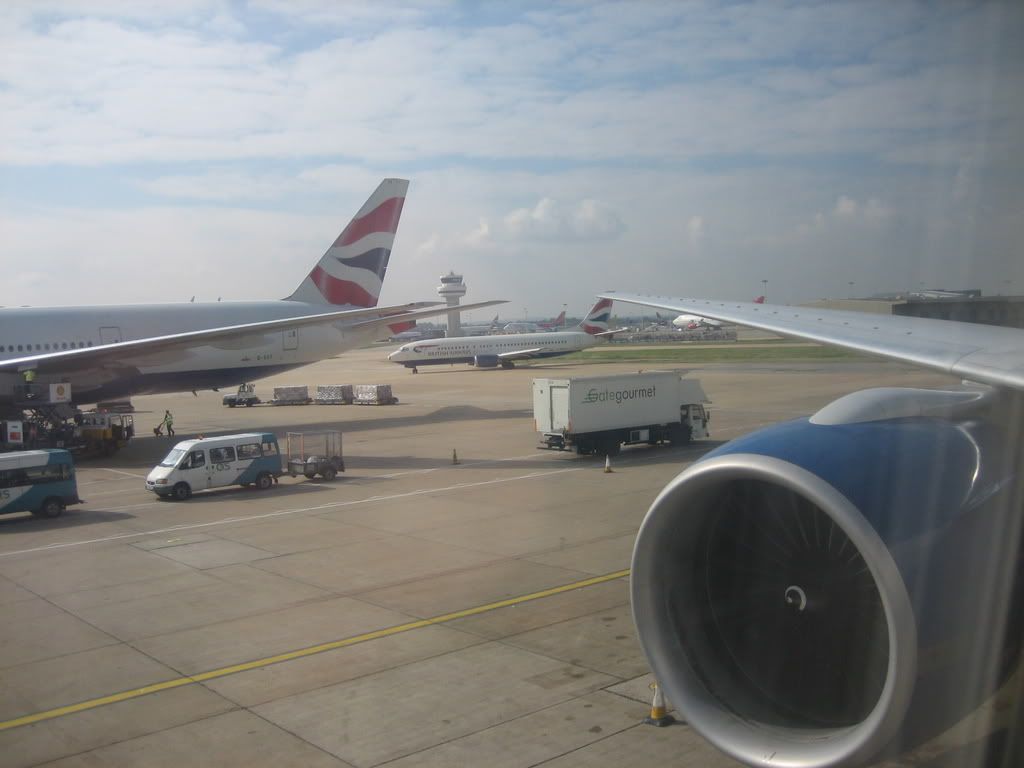 The crew came around and asked what drink I would like so I opted for the champagne."hair of the dog" and all that.......
huge GE90 again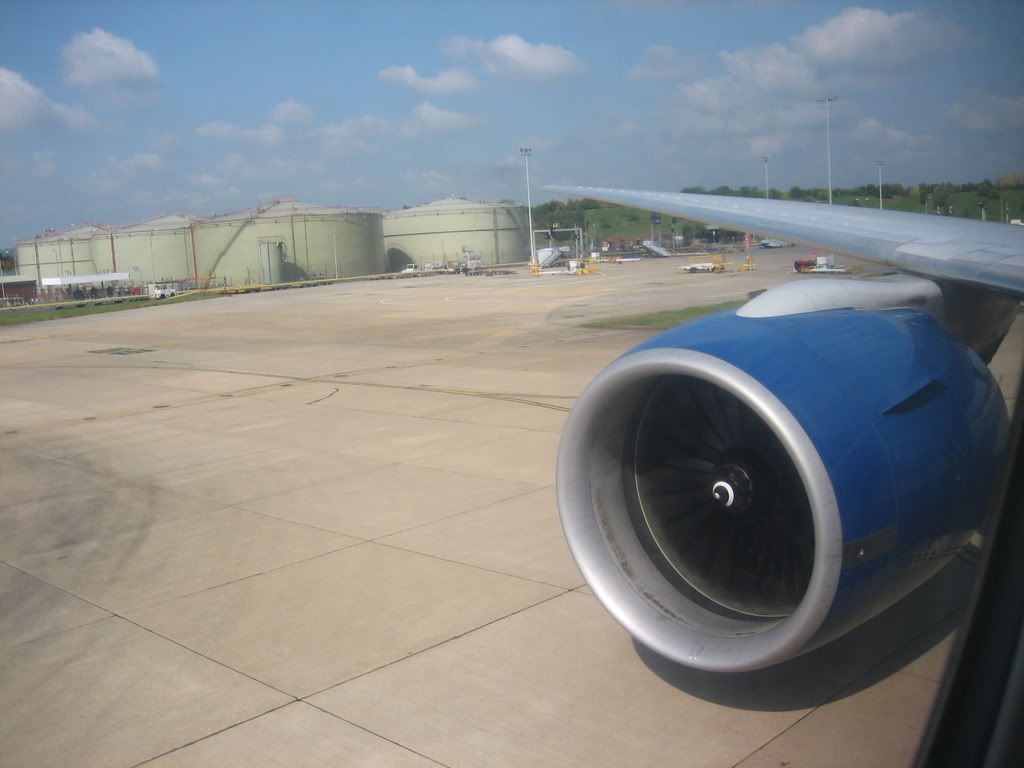 We pushed back and started our long taxi towards the runway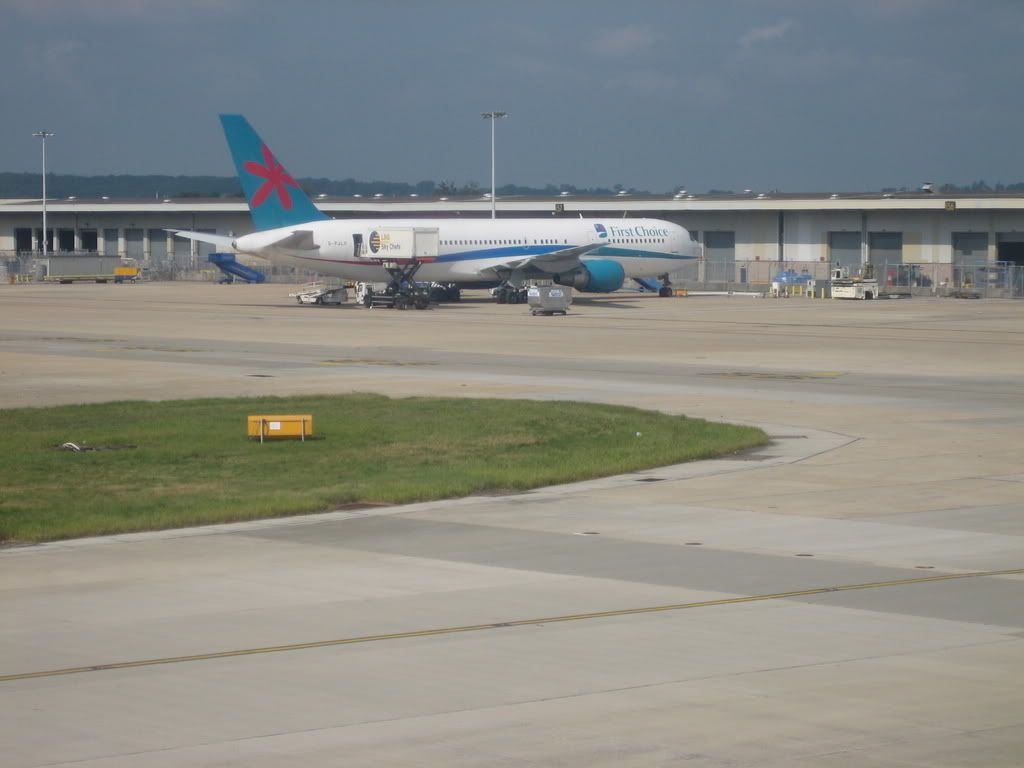 UAE 737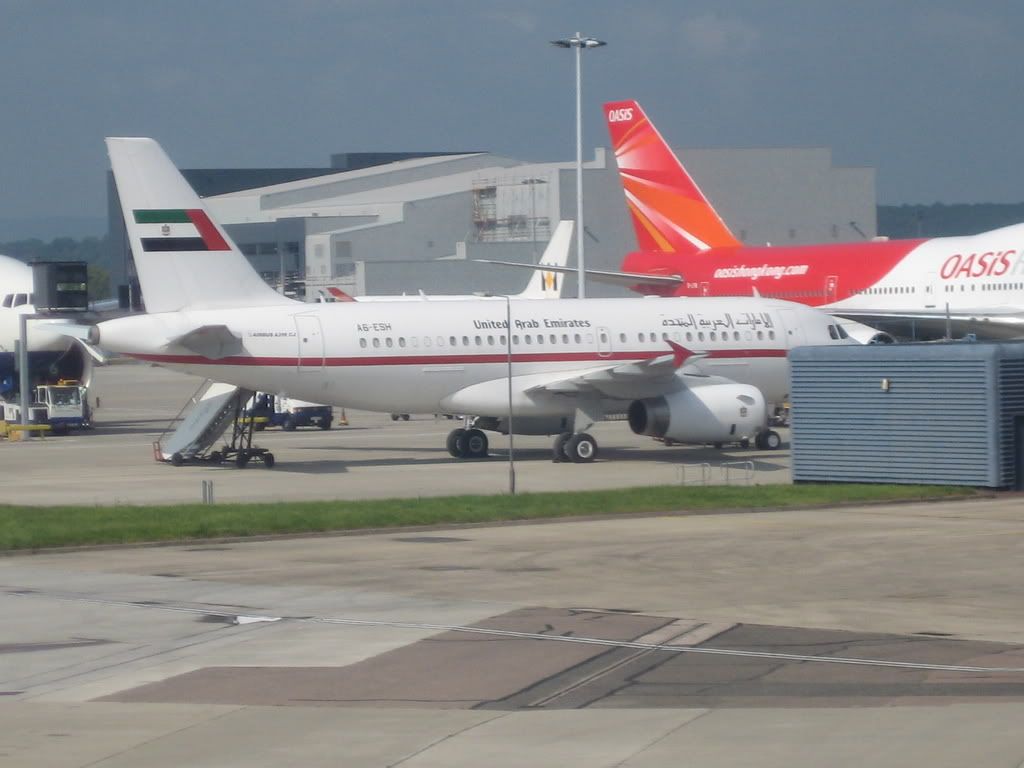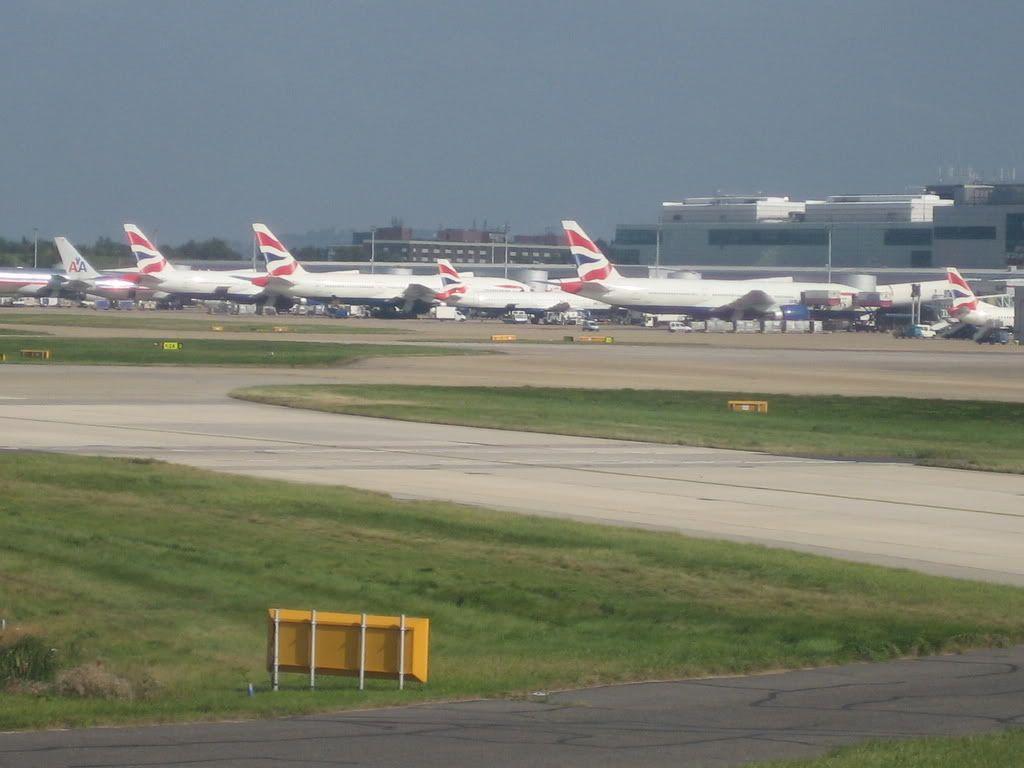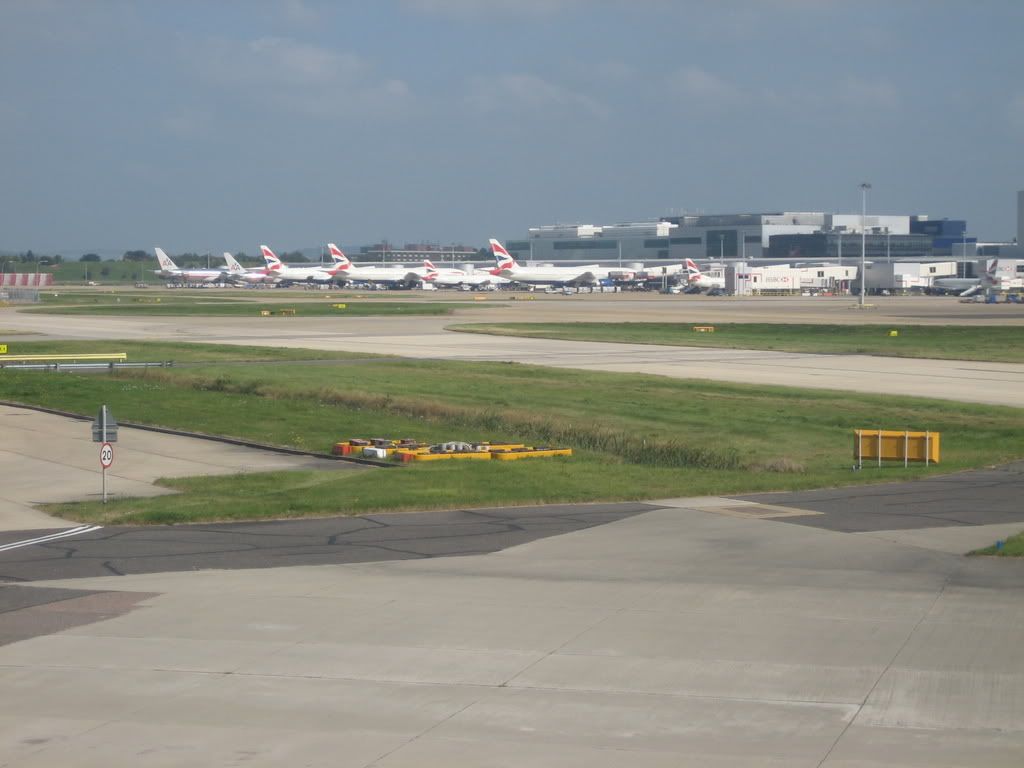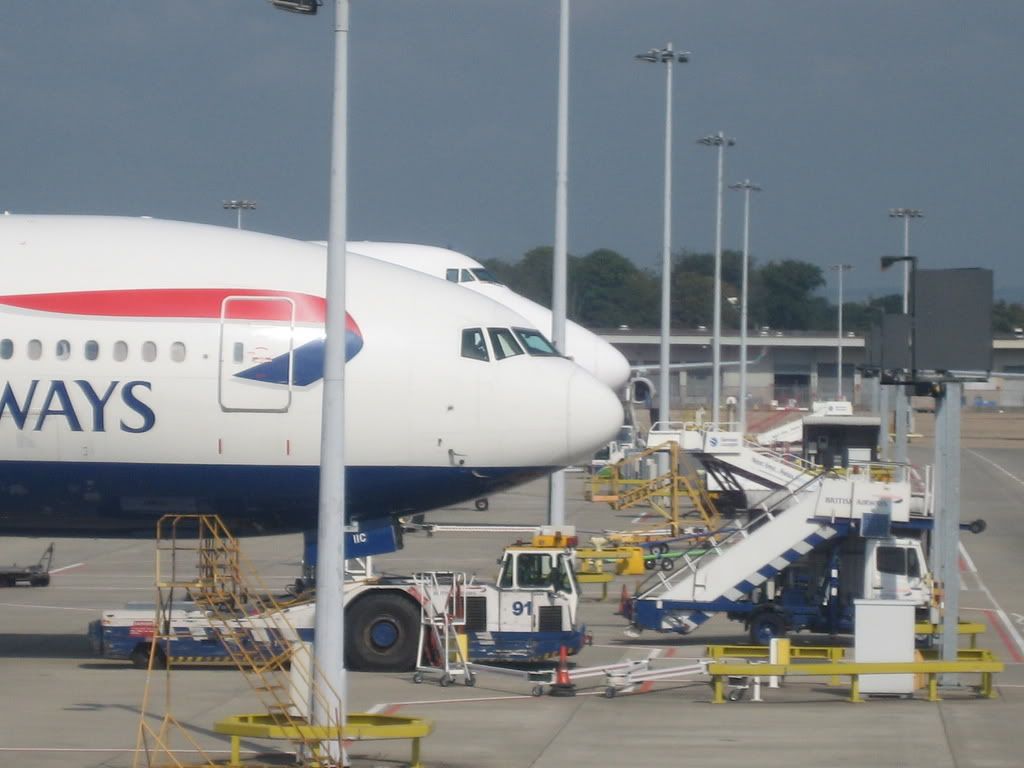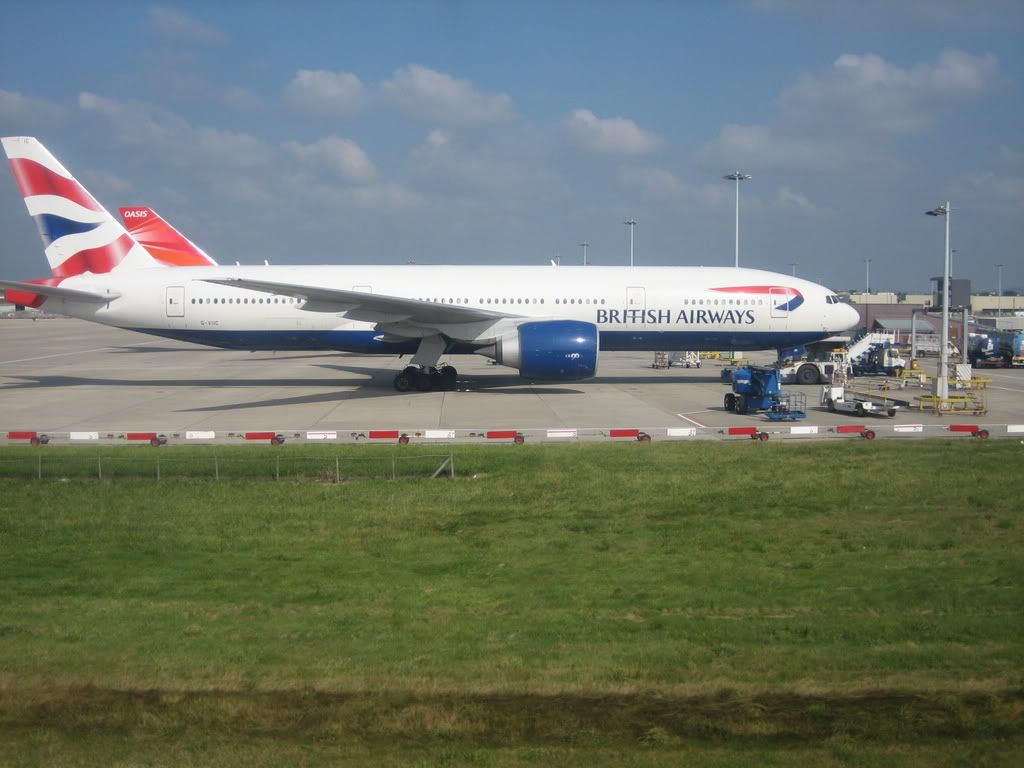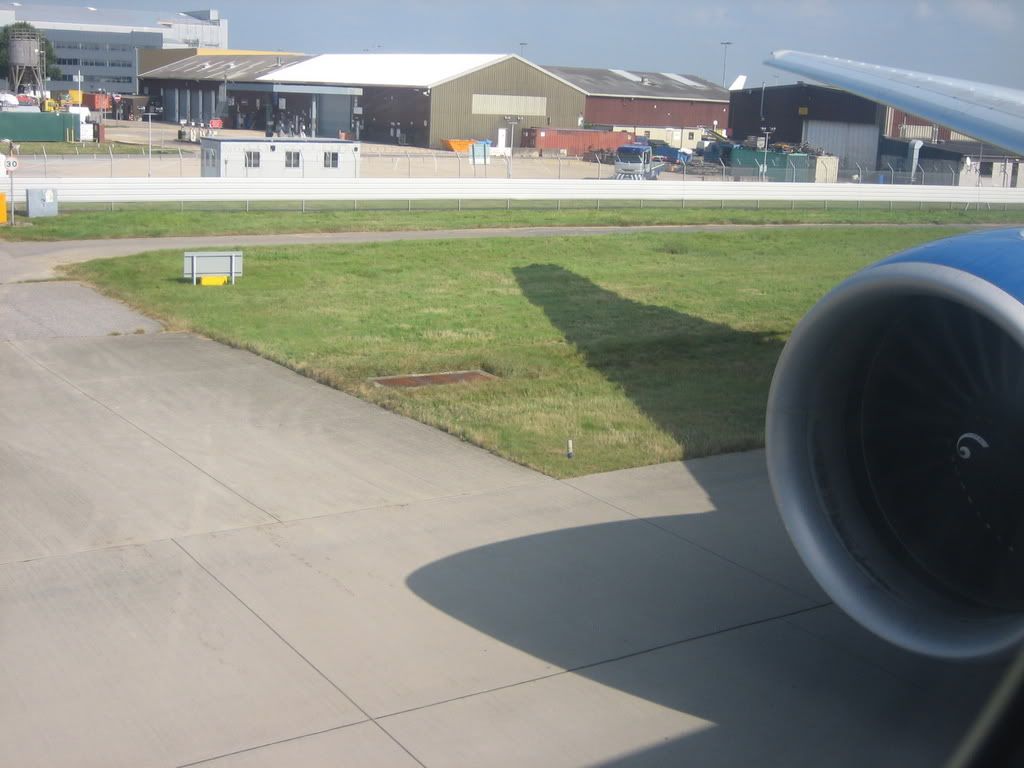 Video of take-off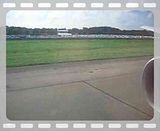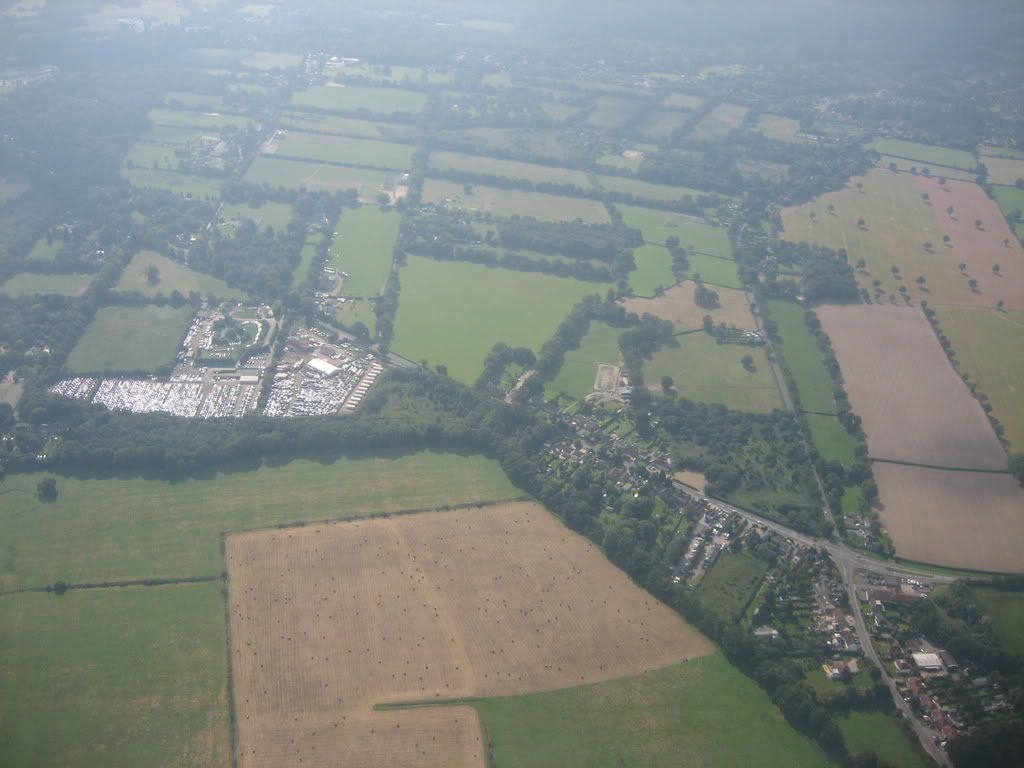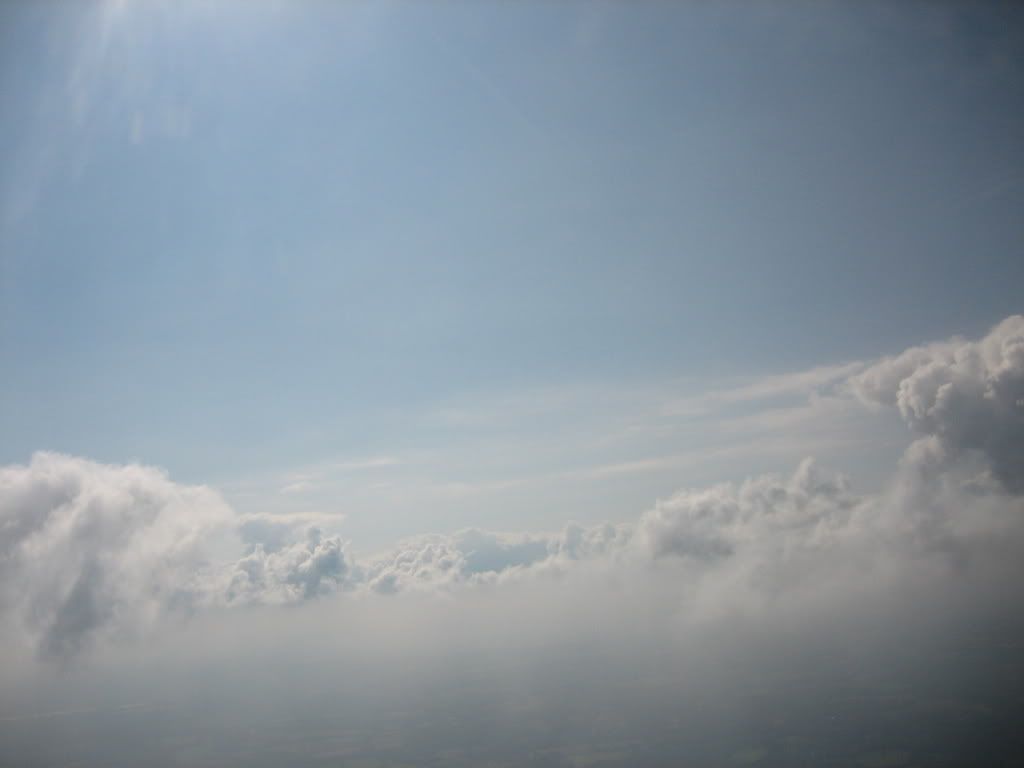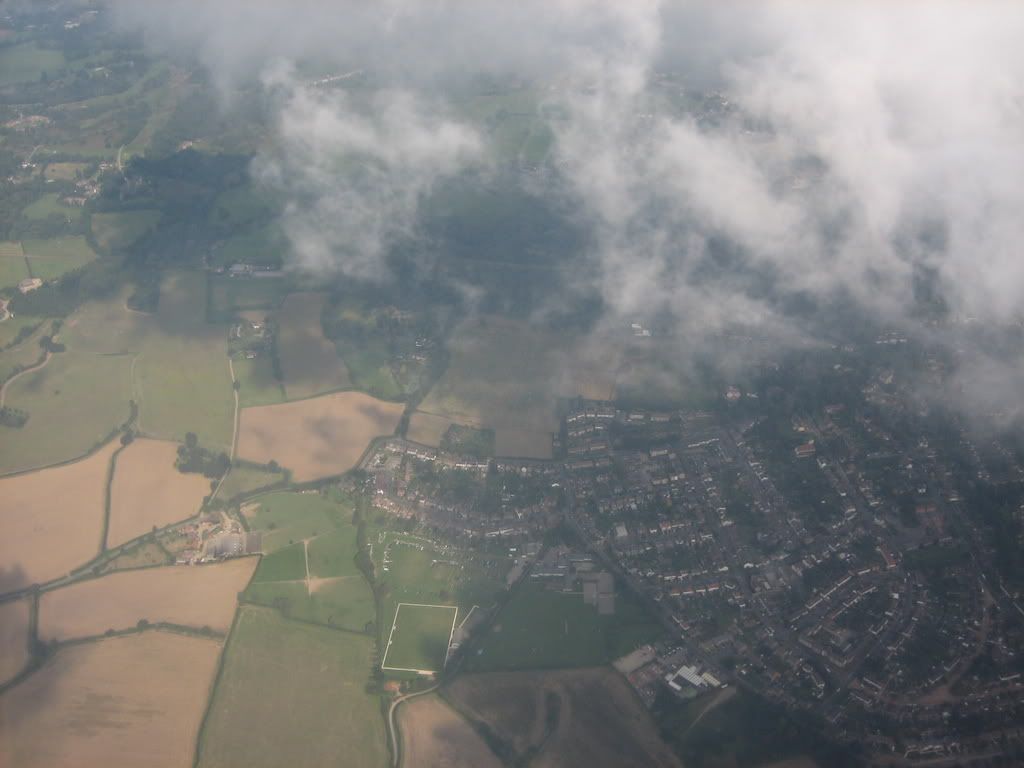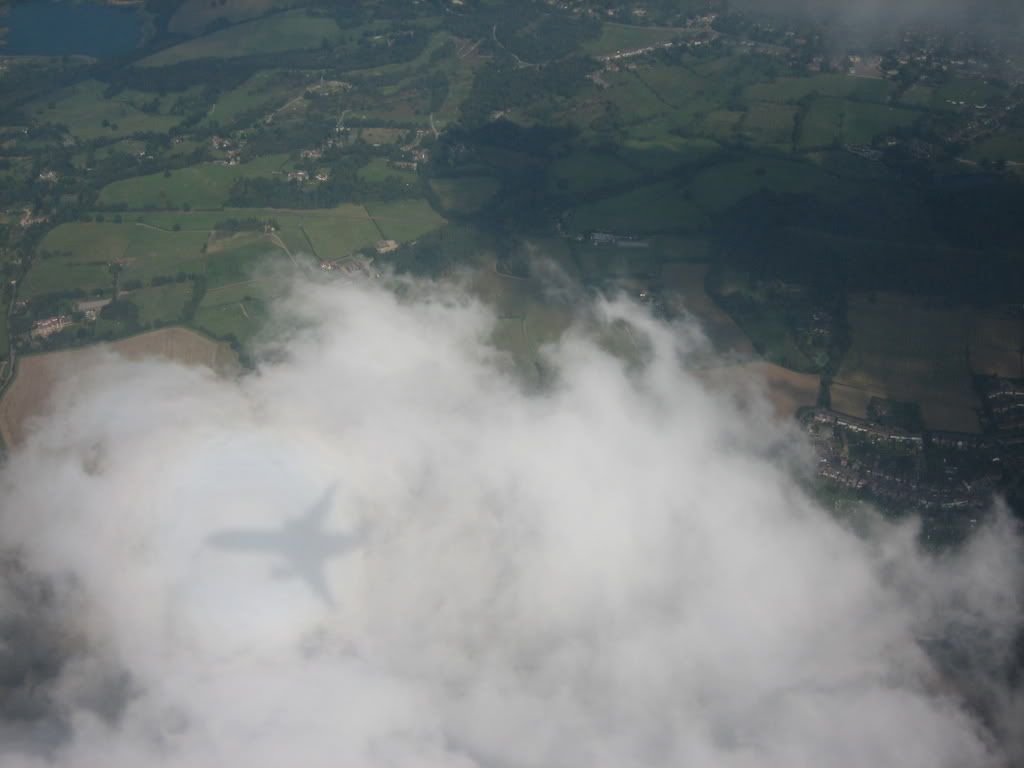 Seat 3A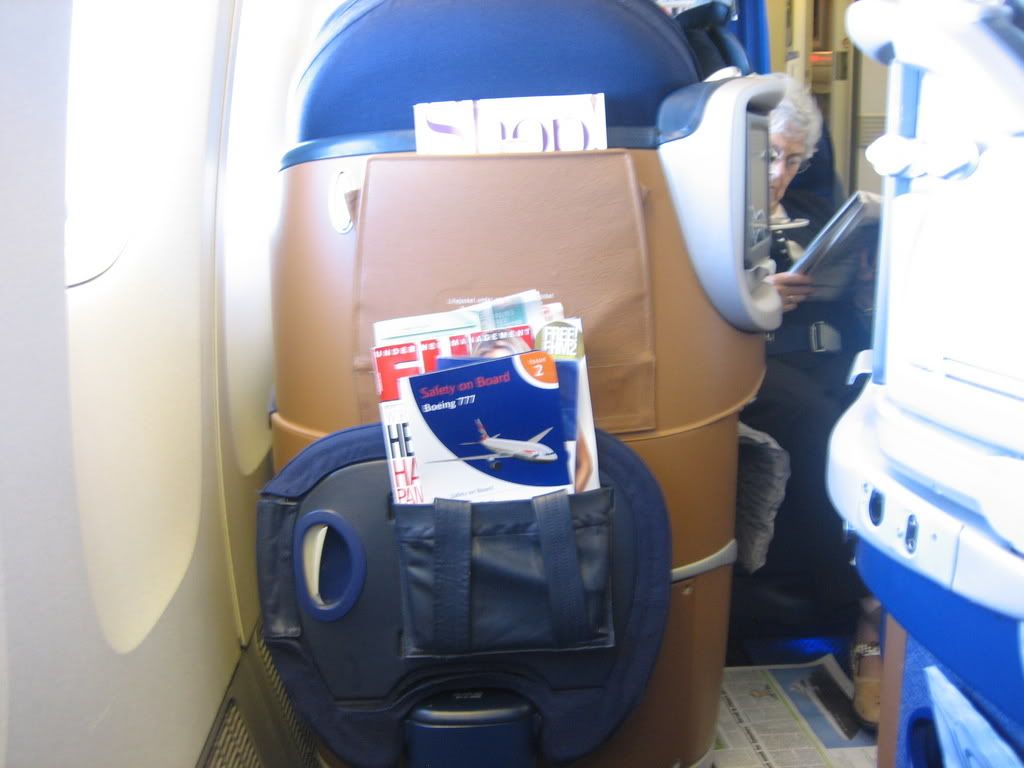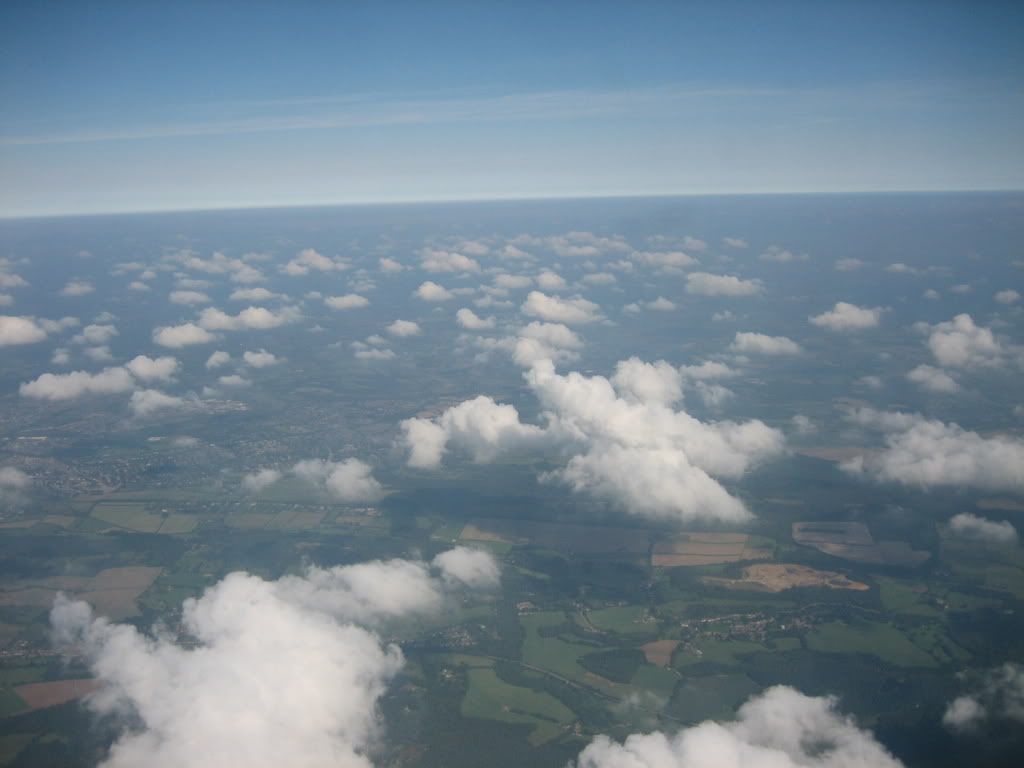 on our way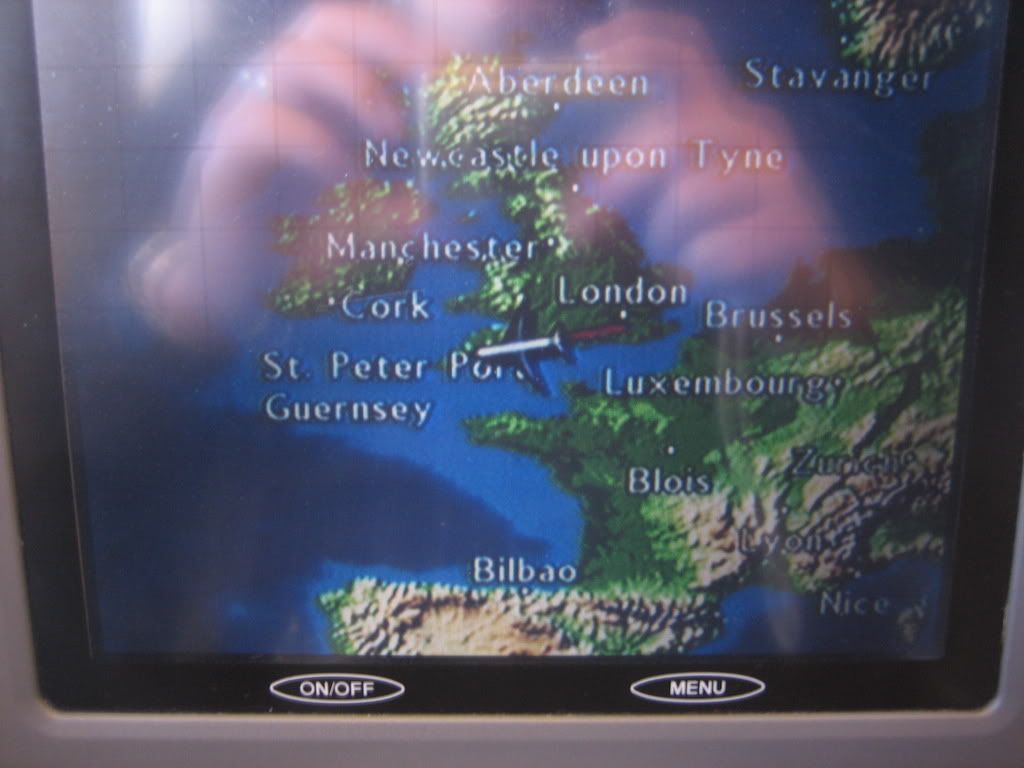 Service began and we were offered more drinks and given cashew nuts.I asked for a couple of packets of these as they are really tasty. The films had already began so I started to watch but I cant remember what it is I watched now......I must be getting old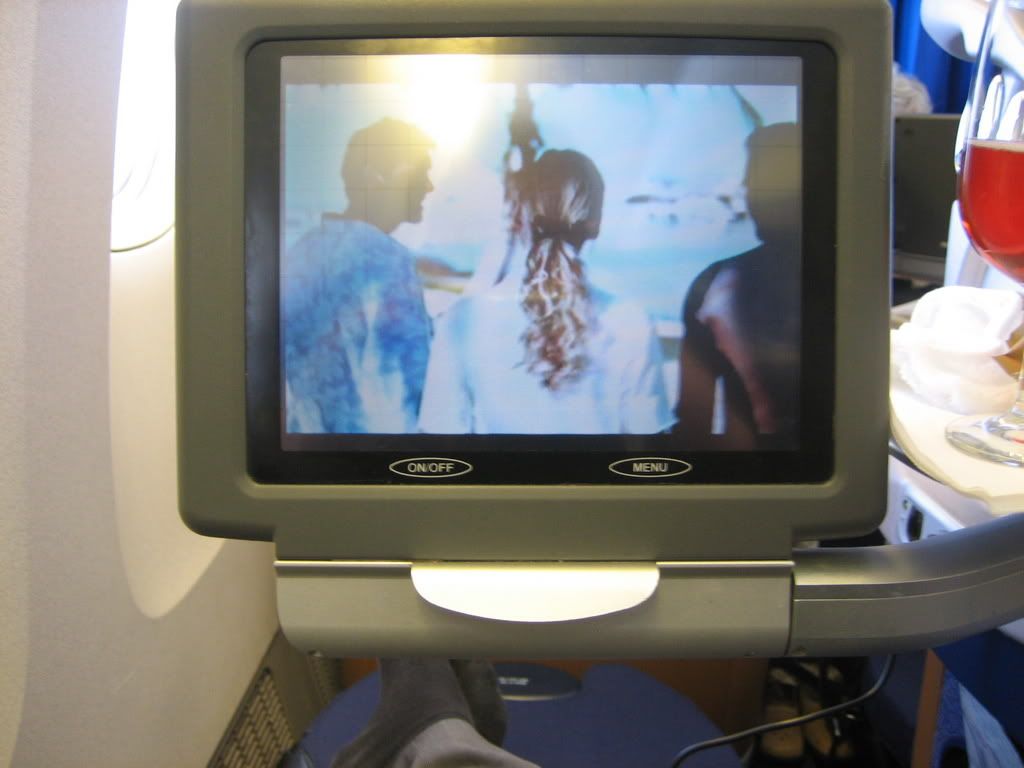 I do remember ordering a couple Kir Royales though.. mmmmm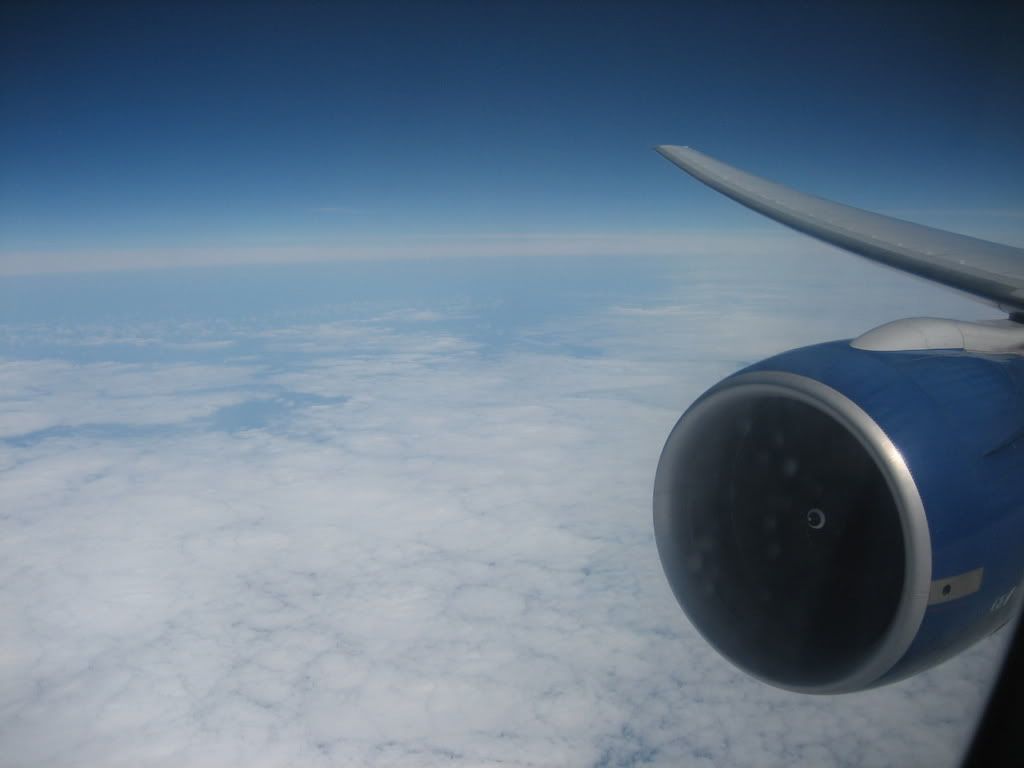 Cabin views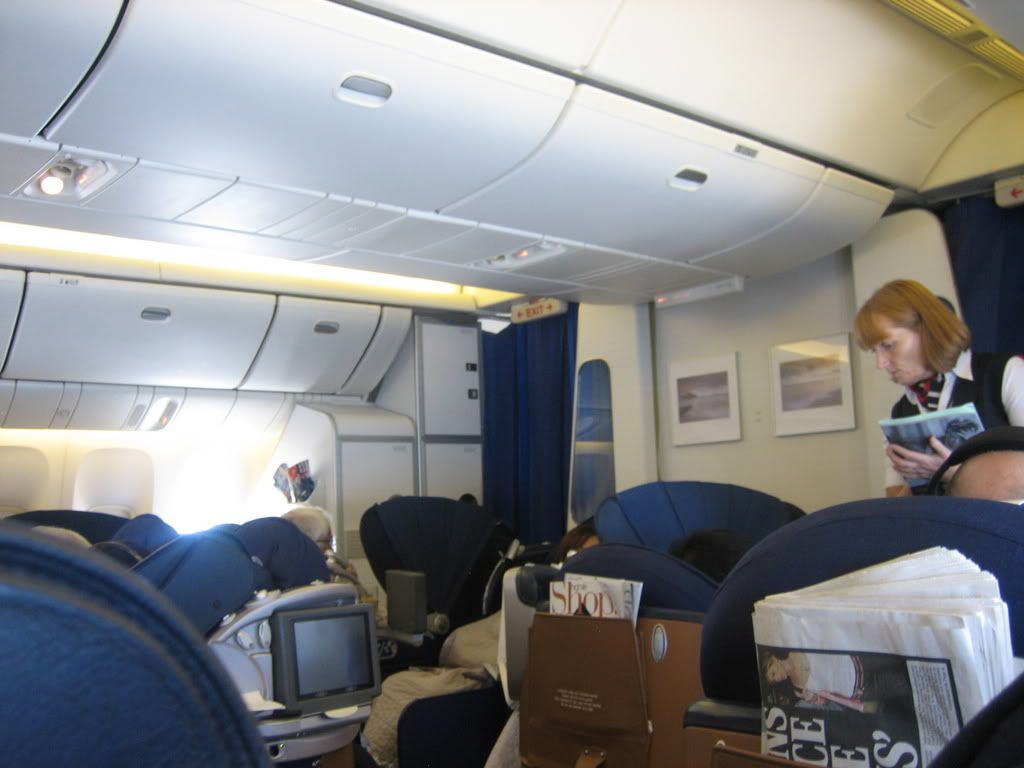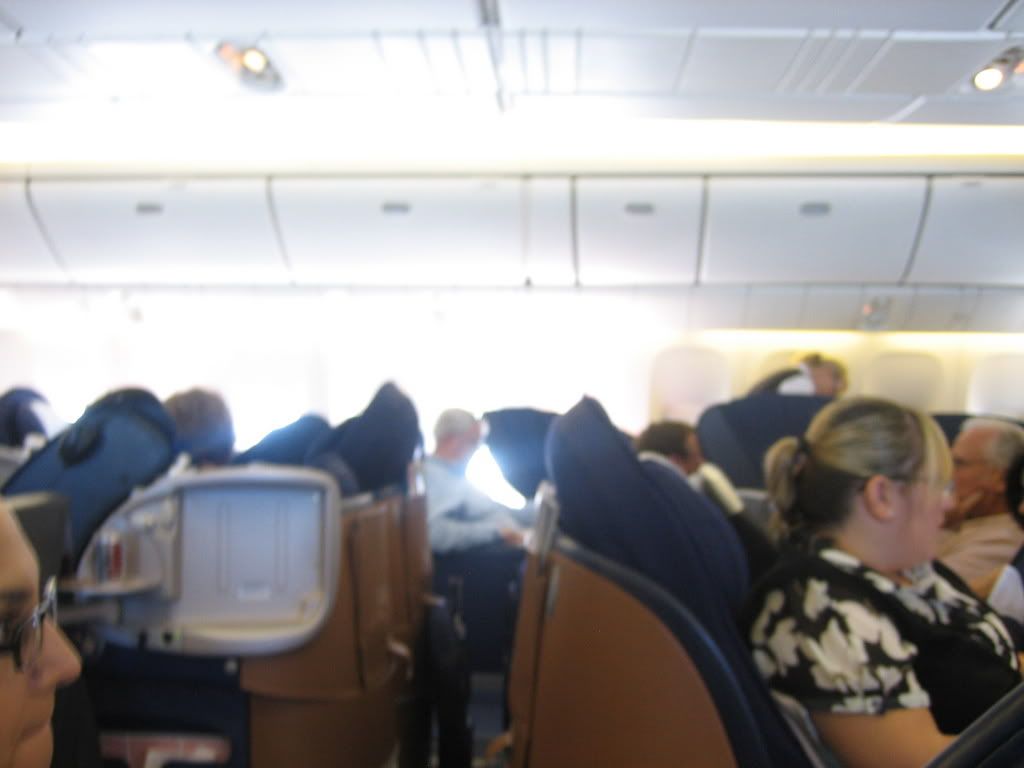 Menus were brought around for the meal service and there was a choice. I opted for the beef but was told a little while later that they had all gone and I could choose between the fish pie and the pasta. I chose the pasta as the fish pie smelled absolutely terrible. A lady in seat 4J had chosen the it and the whole cabin was filled with the snench of fish.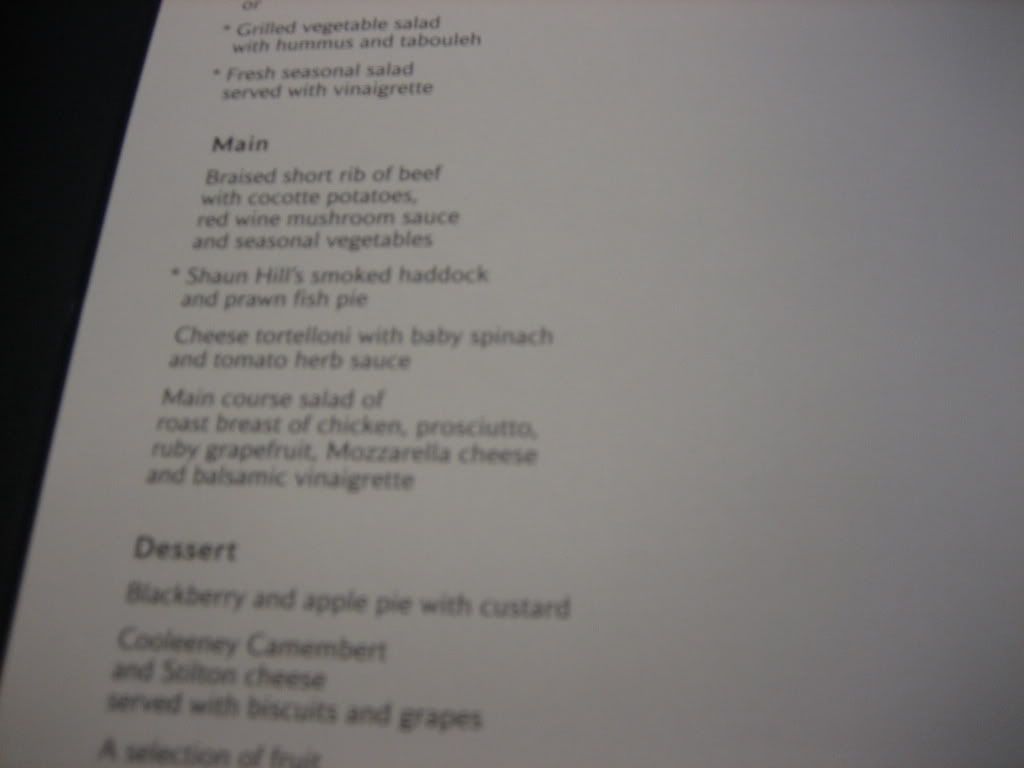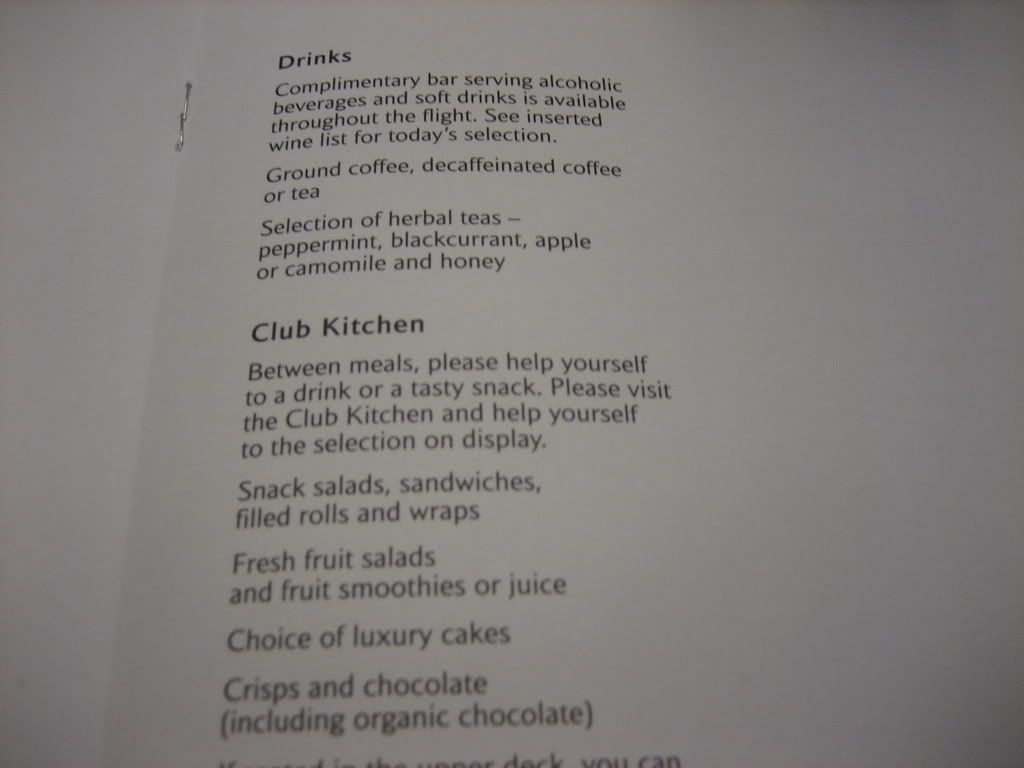 My Pasta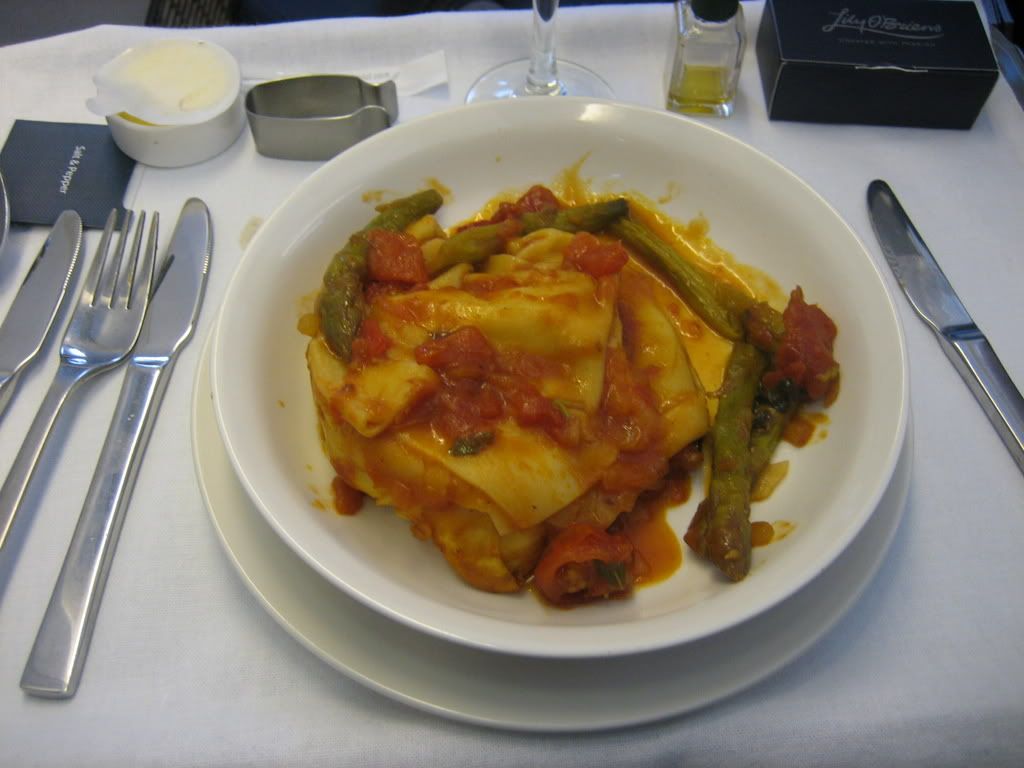 I decided it was time for a bit or a rest and picked up my ipod and listened to some chilled out music for a while. I must have dosed off because the crew were just about starting the afternoon tea service.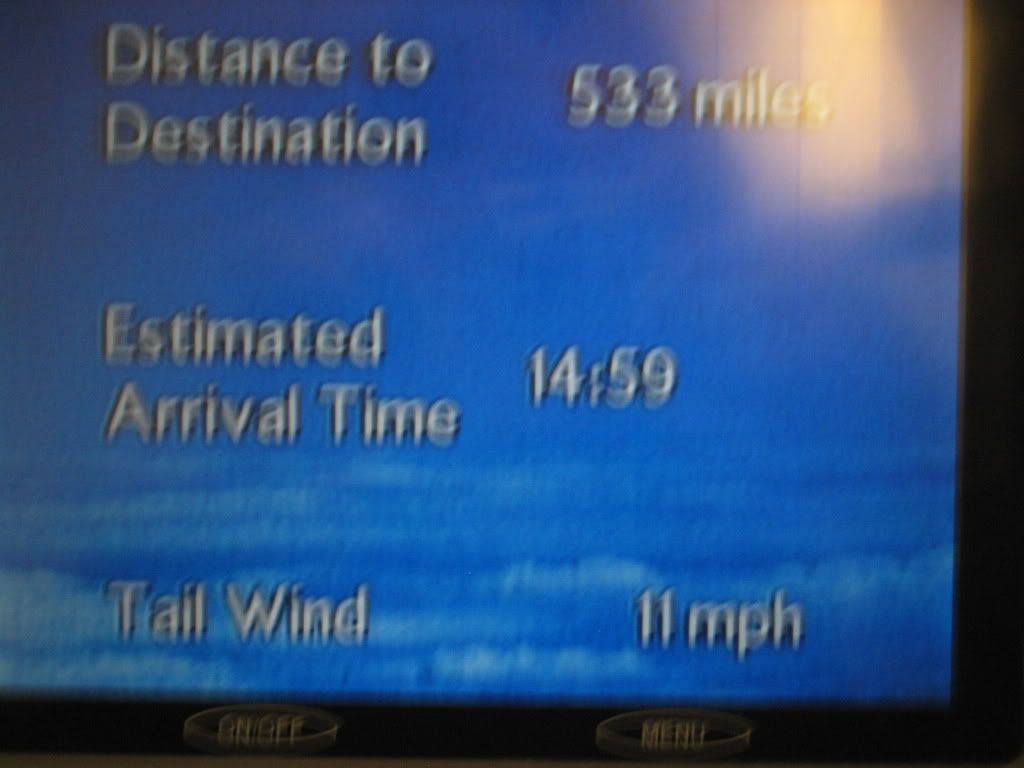 Afternoon tea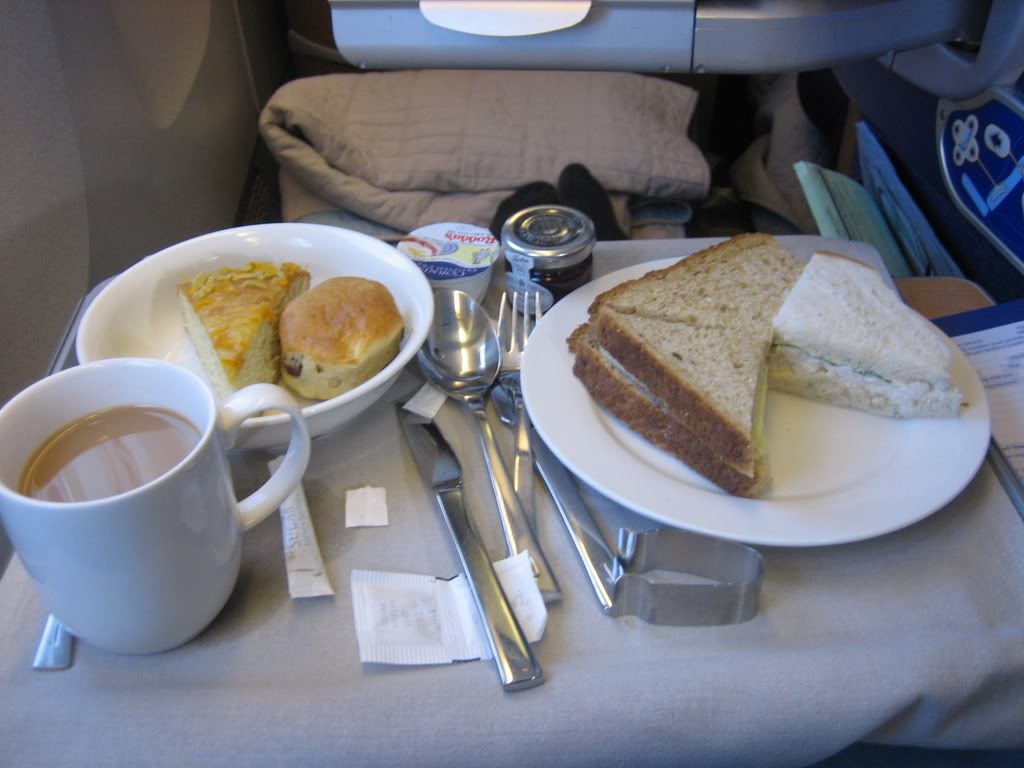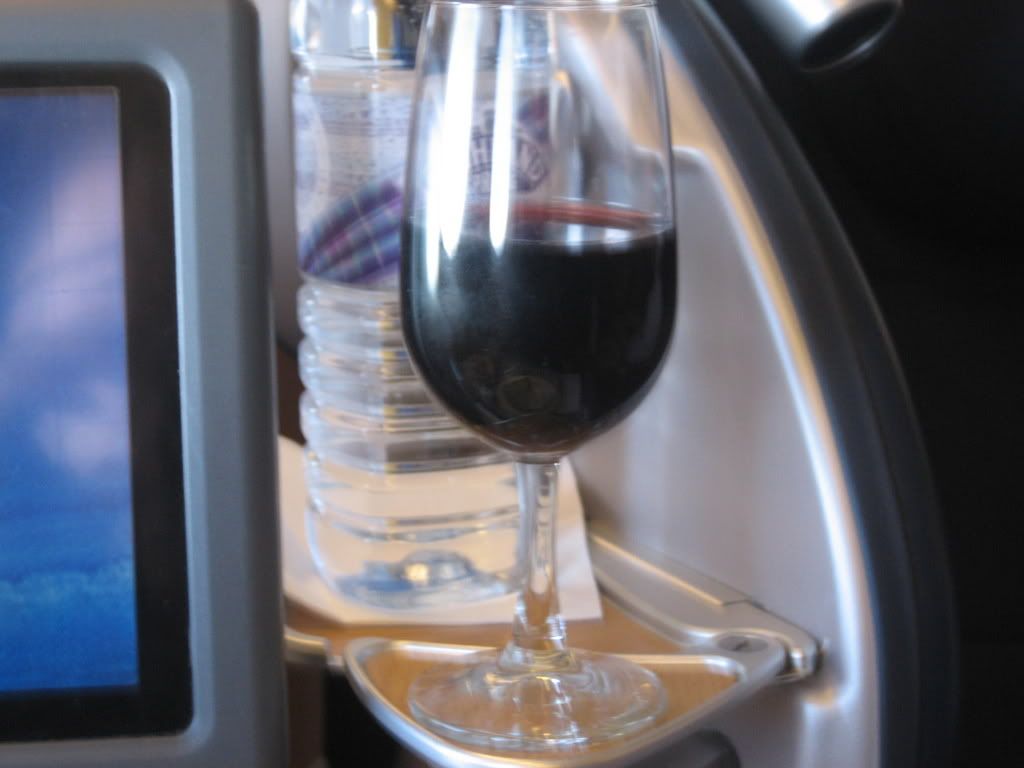 the clouds were looking awesome today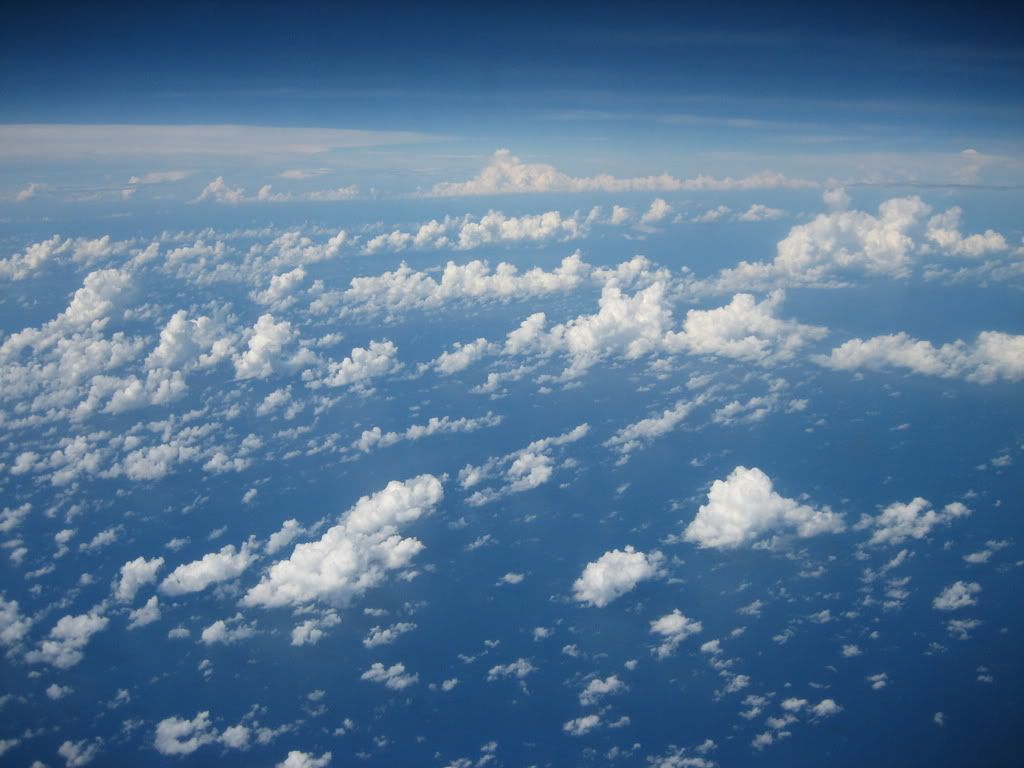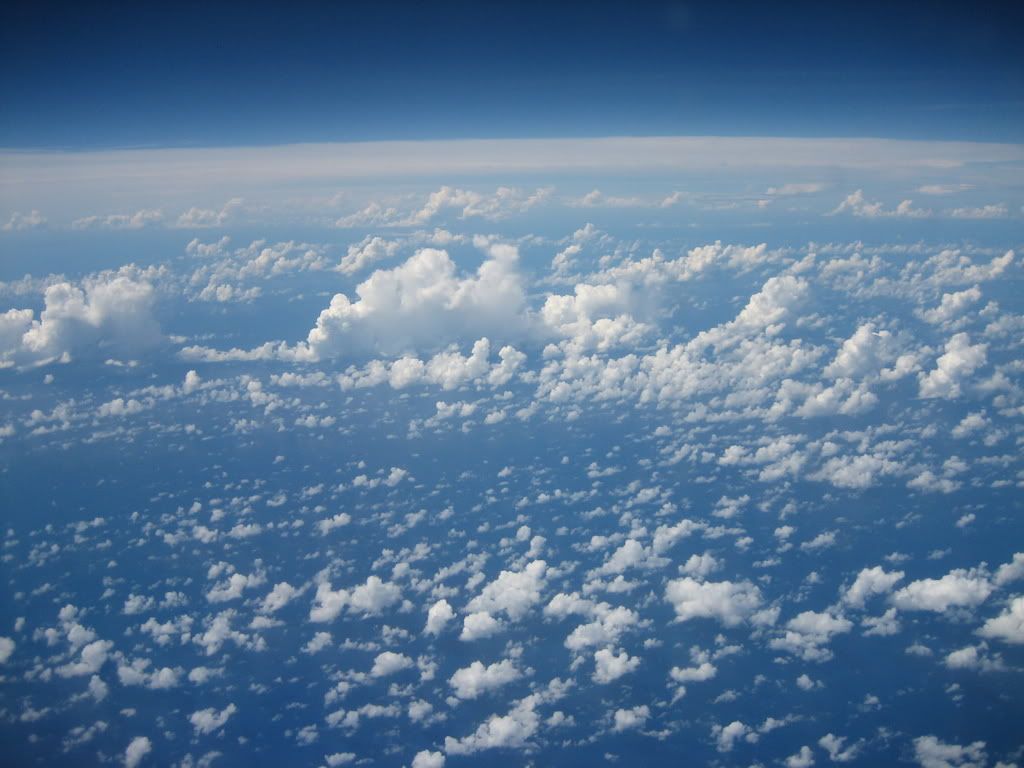 I also noticed something I had never seen before in all of my time of flying over the oceans. They looked like sandbanks or sandbars jutting out from the middle of the ocean but we were quite a way from the coast. Does anyone know the name of these sandbanks/bars? Has anyone also seen them?
We were around 45 minutes( I think) from MCO when we started our descent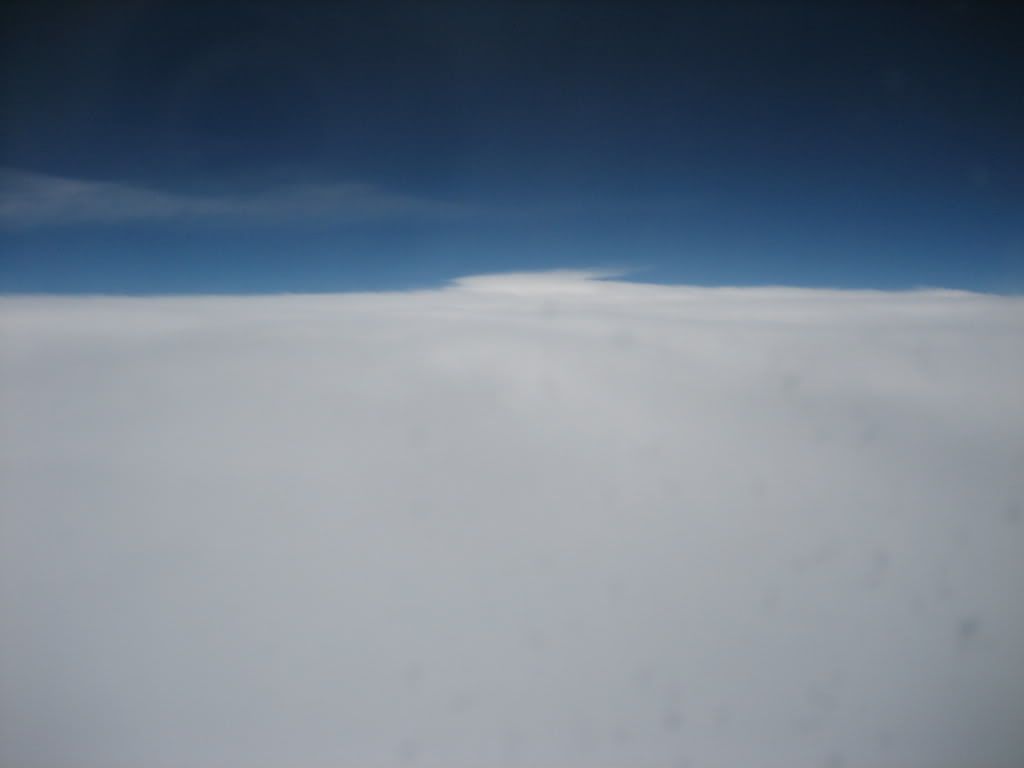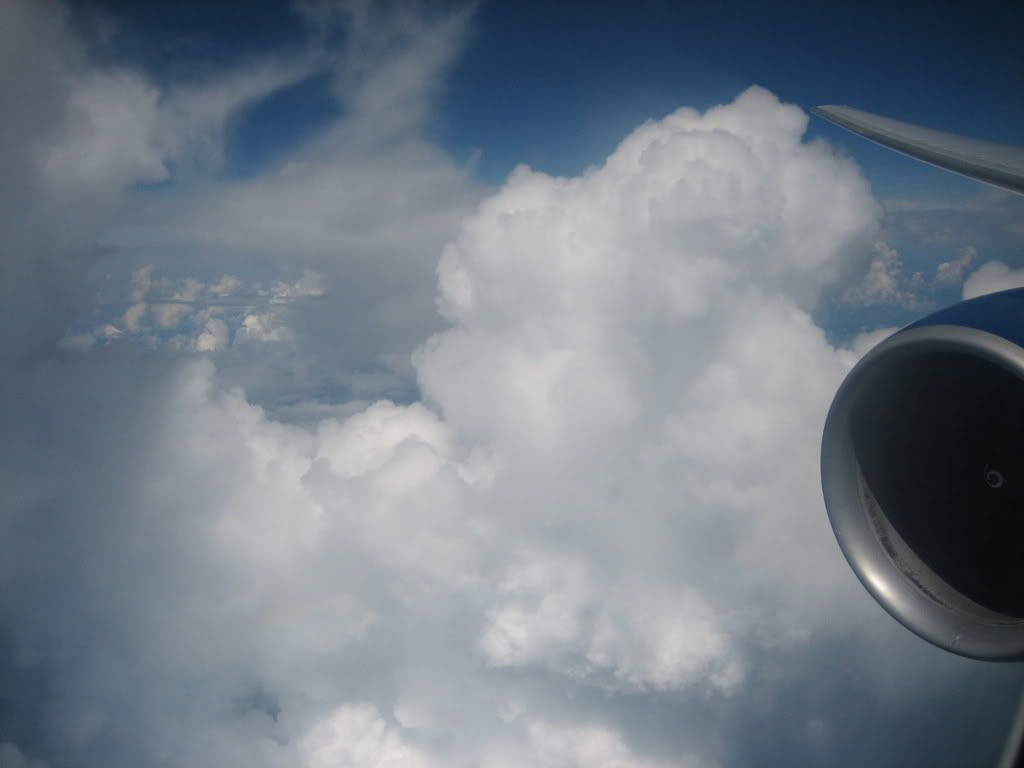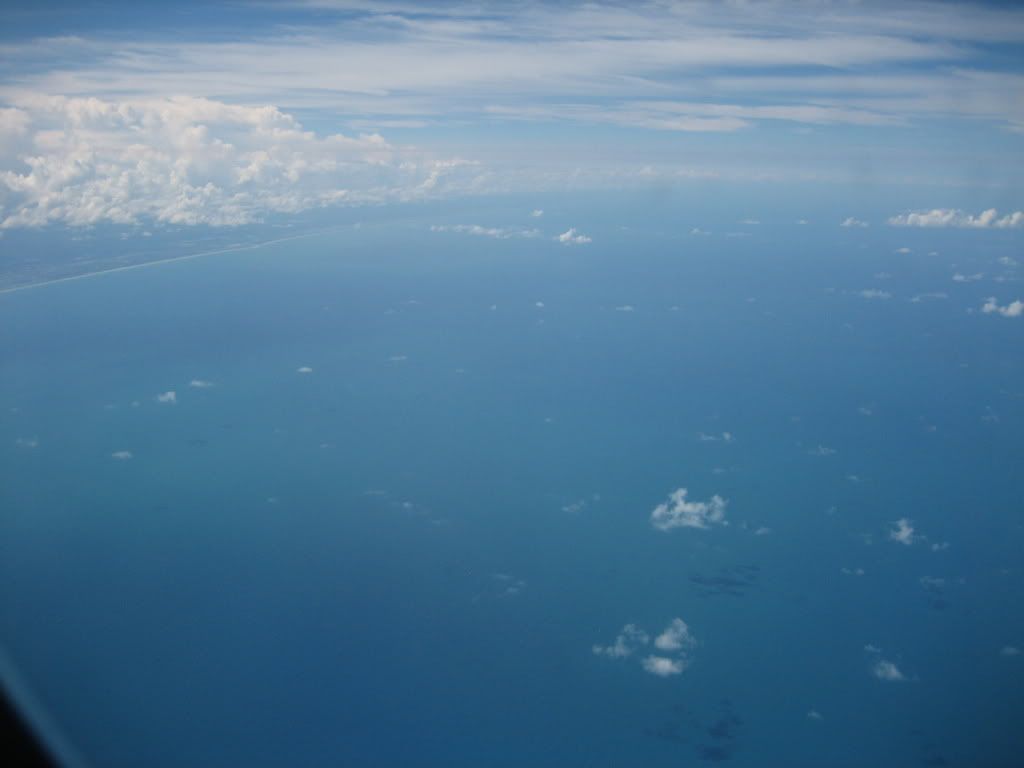 My first glimpse of Florida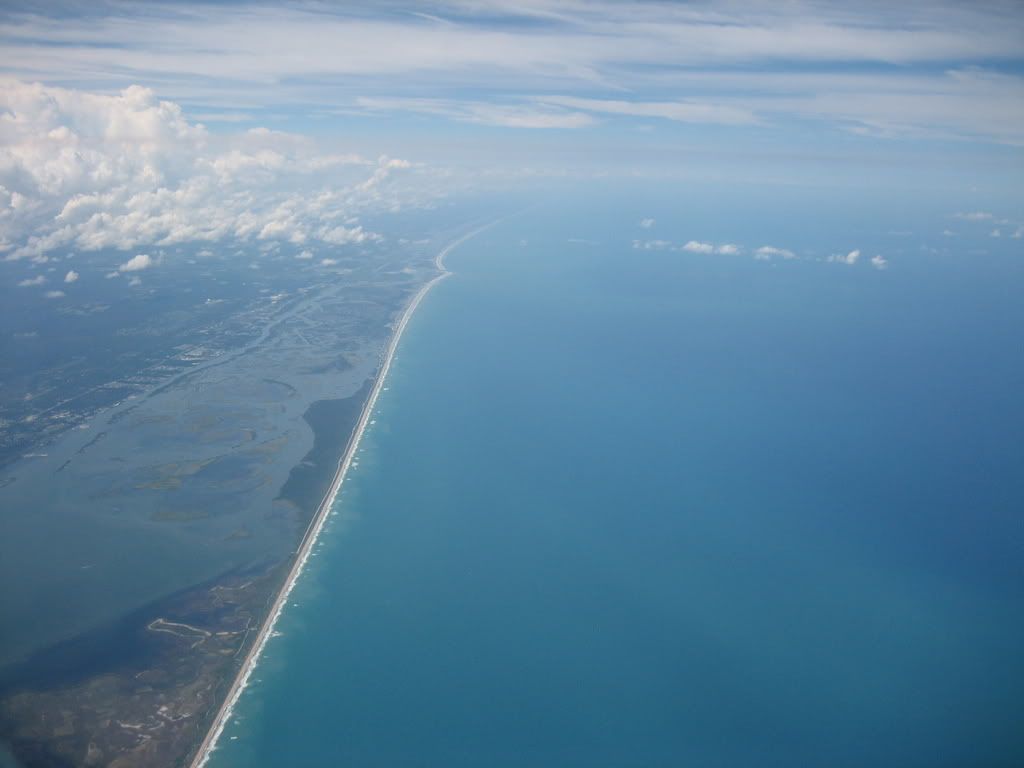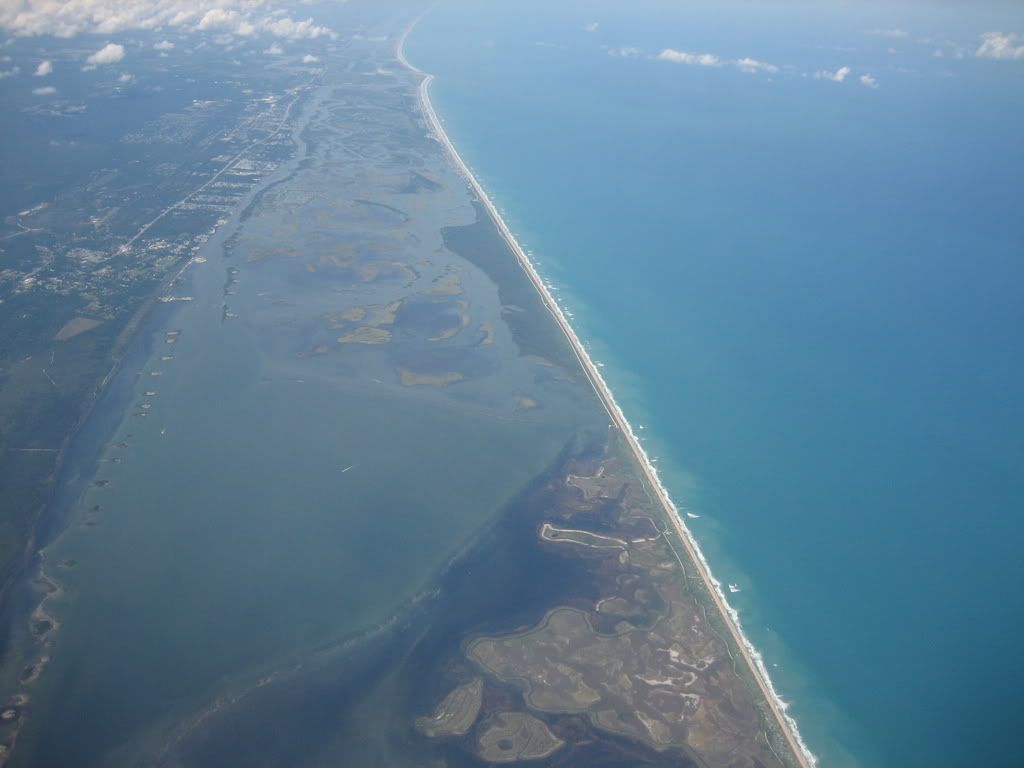 a small airfield. Anyone know where this is? (sorry for it being blurry)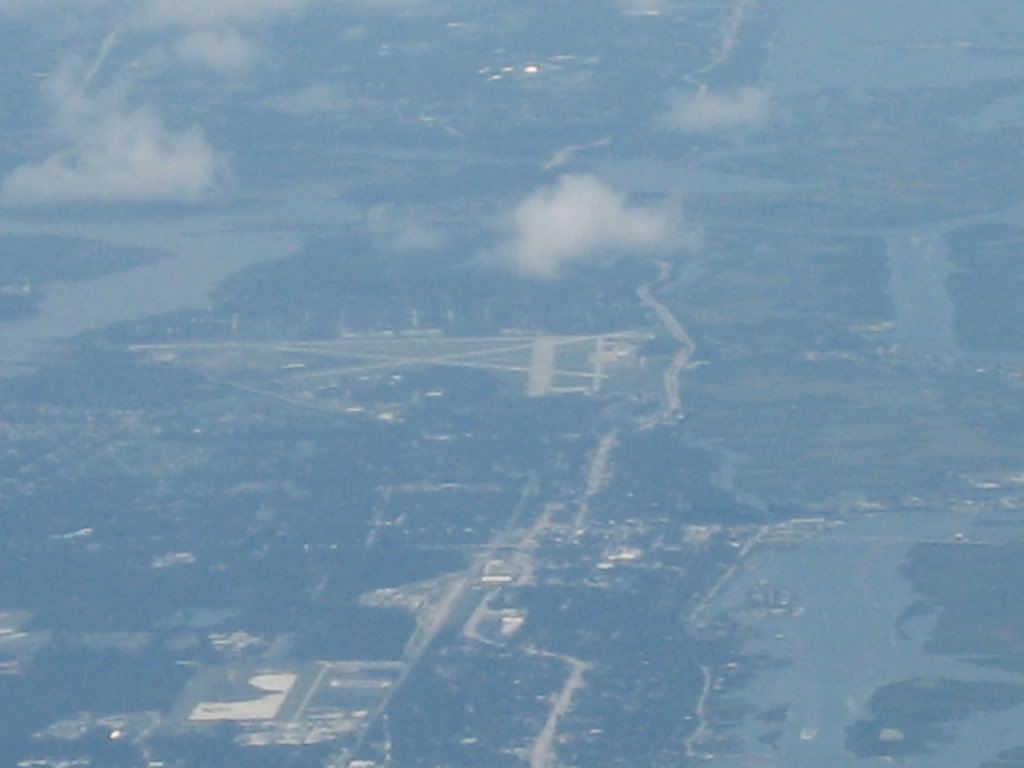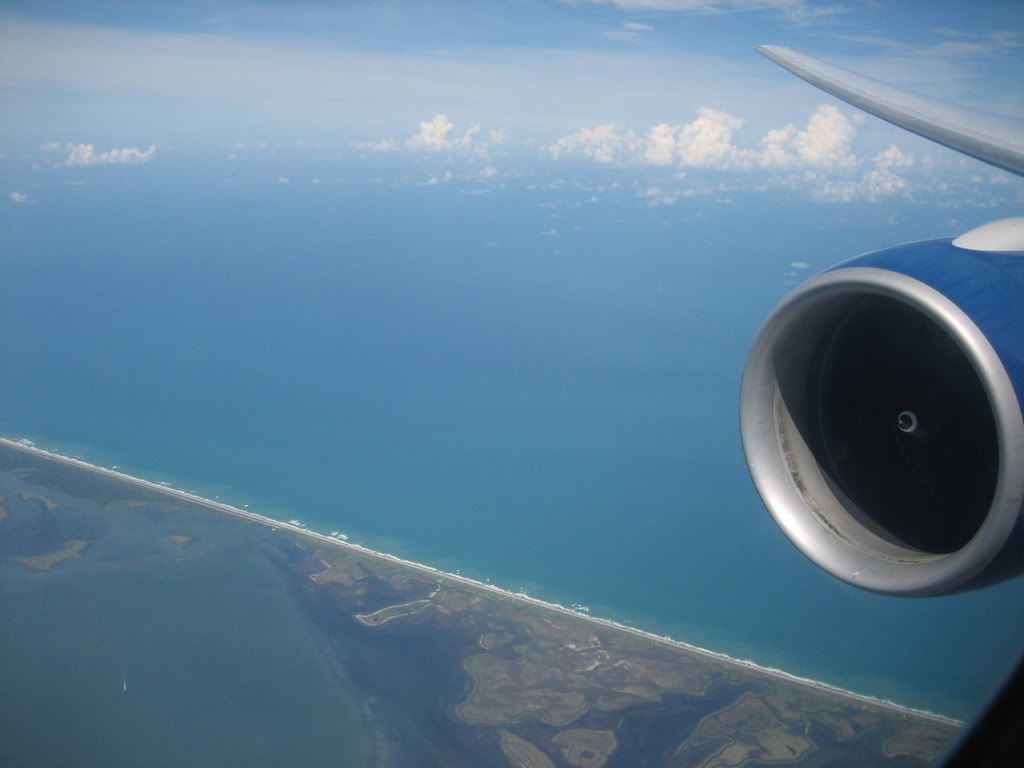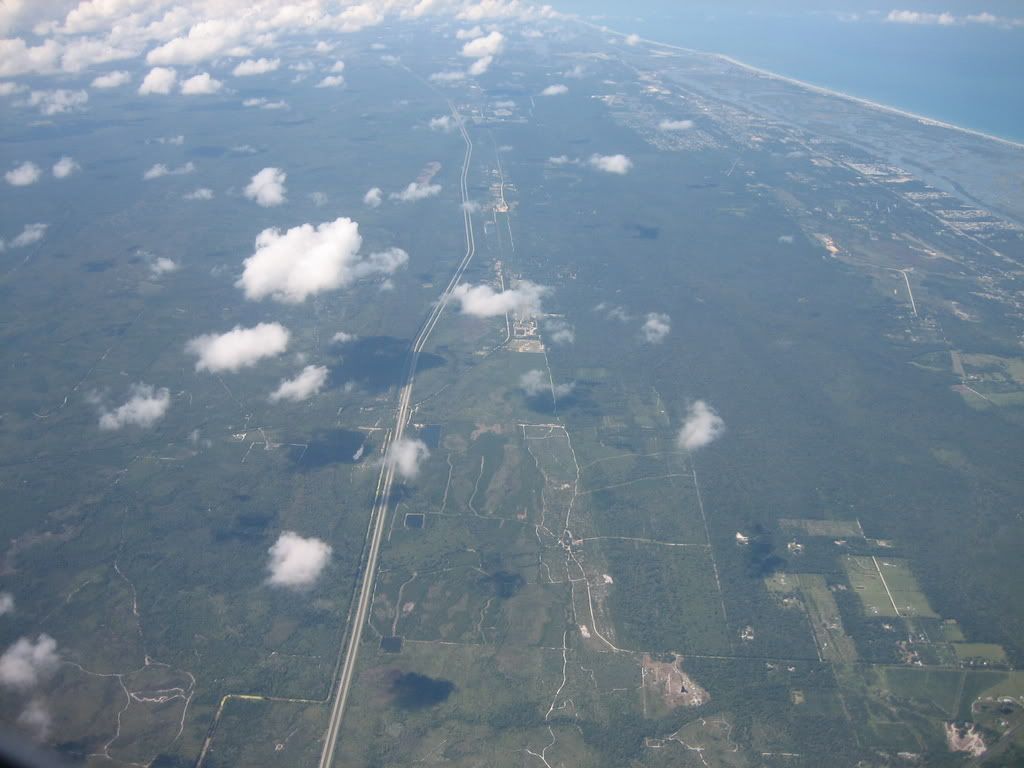 Florida countryside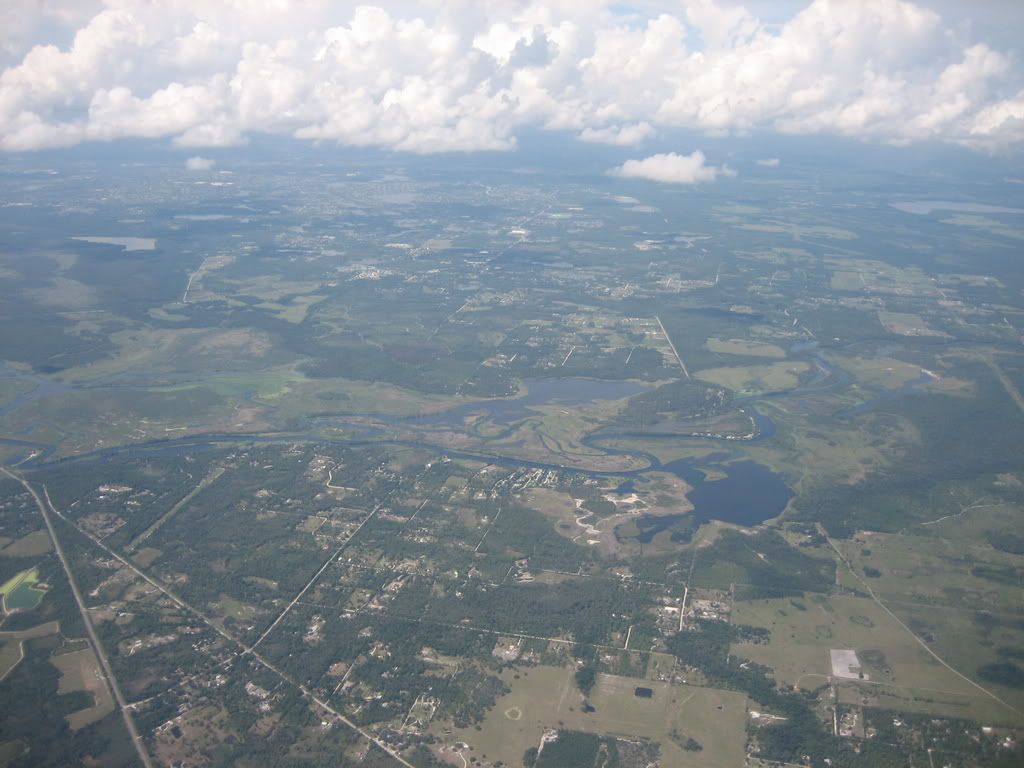 Airport hiding behind the clouds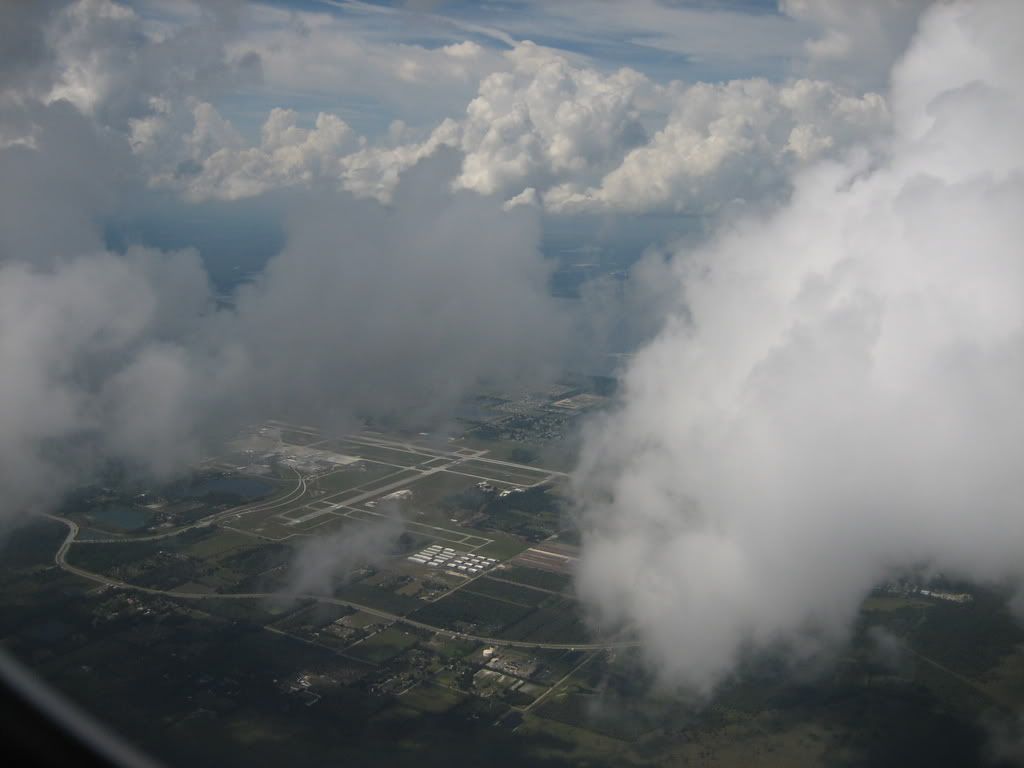 The clouds moved to reveal Orlando Sanford I believe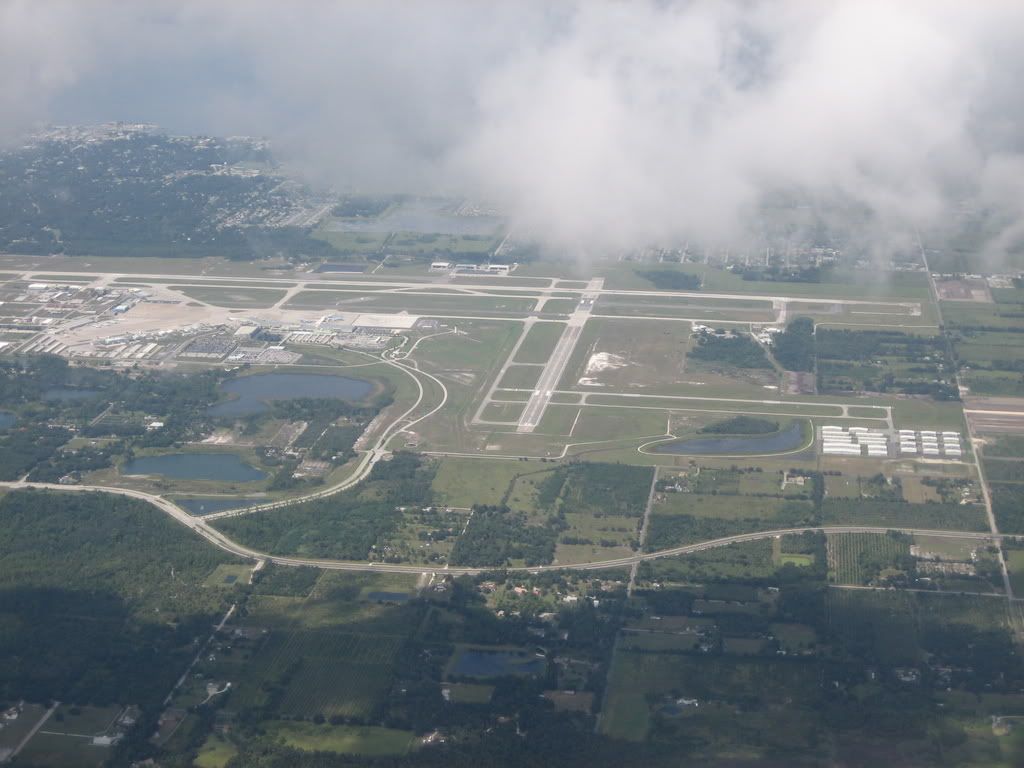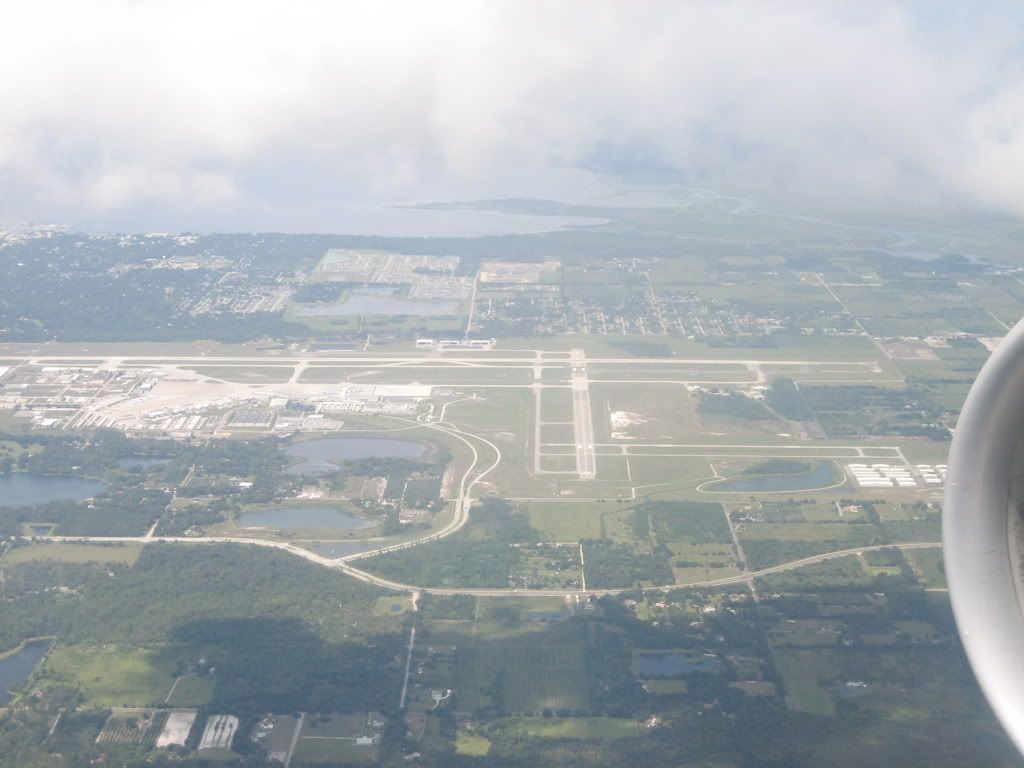 Getting closer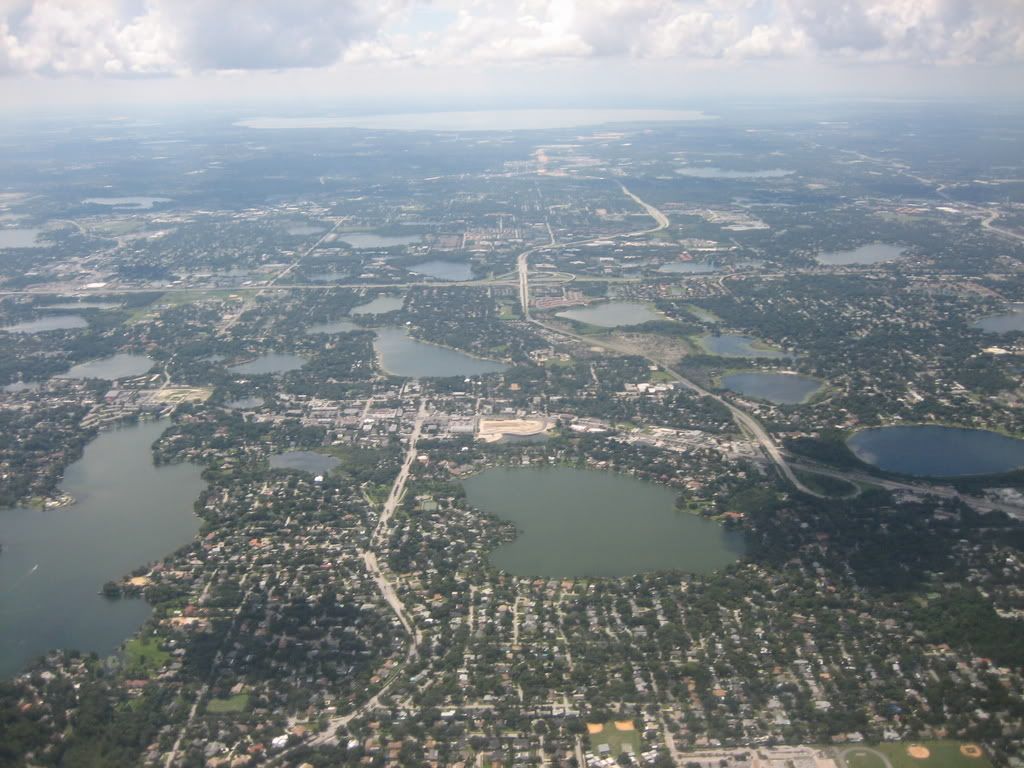 I was really enjoying my first real visit to Florida. I had flown into MIA once before but actually had a jump seat so chance of loking out of the window.
I was really enjoying these views though and was desperate for the flight to last a little longer.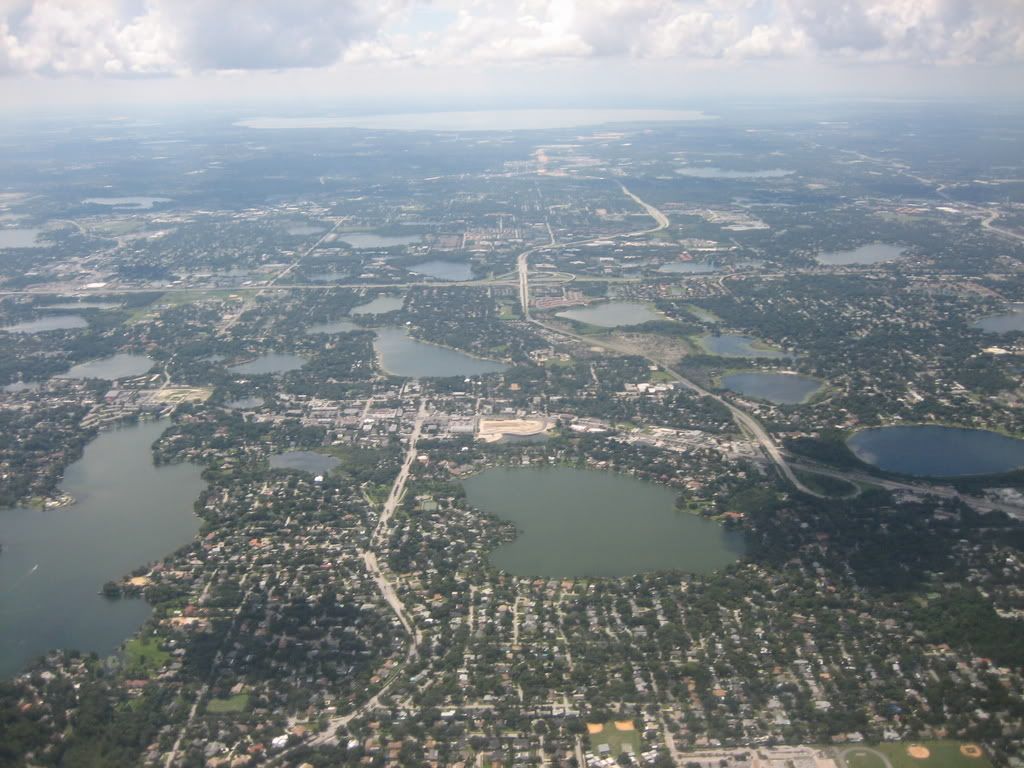 Landing was smooth we had a long taxi to stand. I do have a video of landing just having a few issues uploading it)
Overal this was a very good flight with very little turbulence and excellent service from the crew. I love the CW flat bed and even though this was one of the older models( not the new design) it was still really comfortable.
Ill leave it here for now but I will post the return journey on here in the near future.
Im open to feedback also
kind regards Lee