I was supposed to take a trip to HAN on 9 Dec and to meet up with Ryanair in HAN. However, for some reasons my plans (together with 3 other friends) we changed to visit Germany and Poland instead. So this is my TR to Berlin via KUL and FRA (Poland - Krakow was by train).
After checking on prices between UL, QR, SQ, TG and MH. I chose MH for it was relatively reasonable and provided better departure date option for us.
SIN-KUL
MH 610
7 Dec 2120
Very uneventful shuttle flight on the A330. Departed on time 2120.
Entering the A330. Sorry for the side angle shot.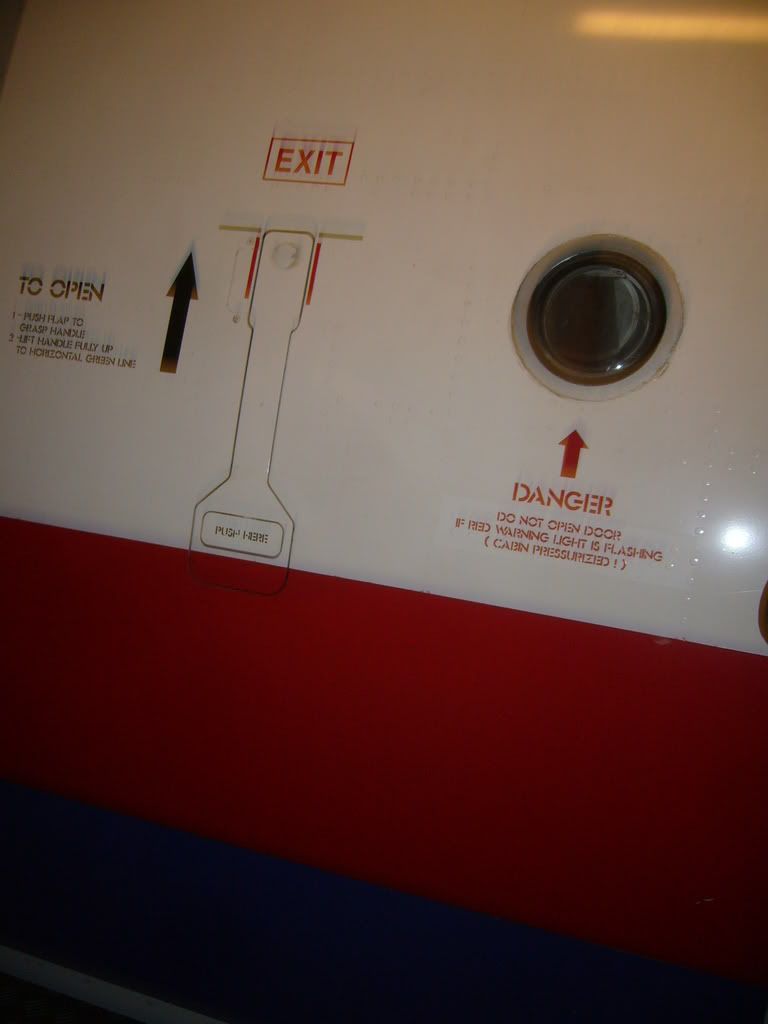 A shot while walking through the cabin
Drink service cart.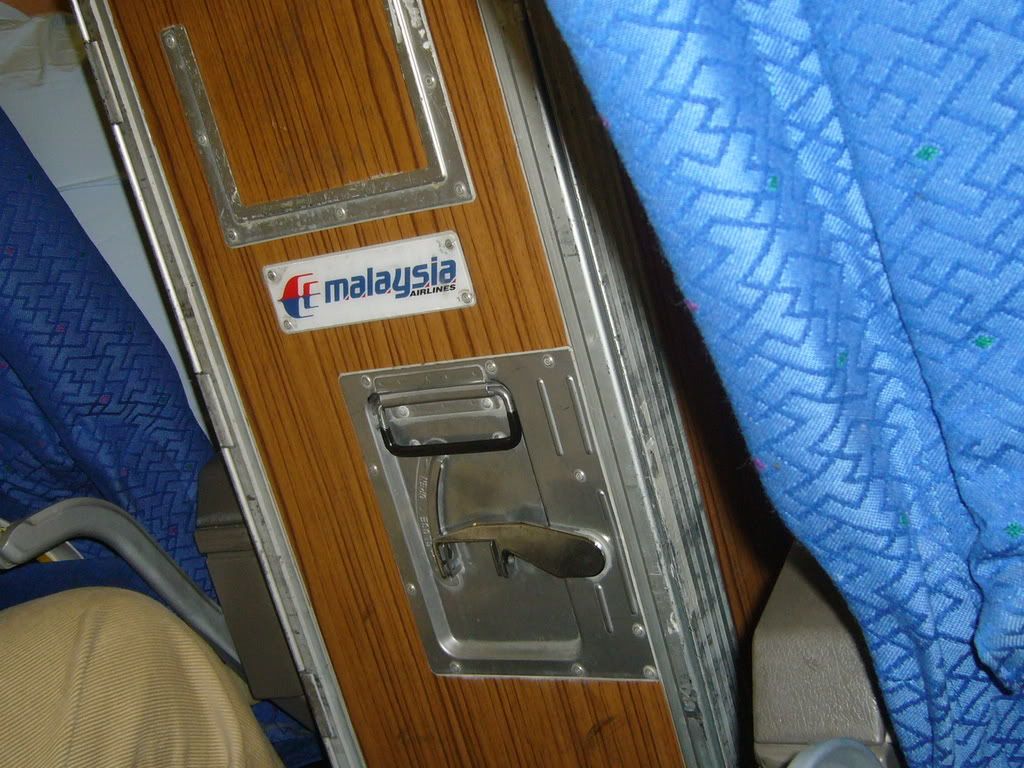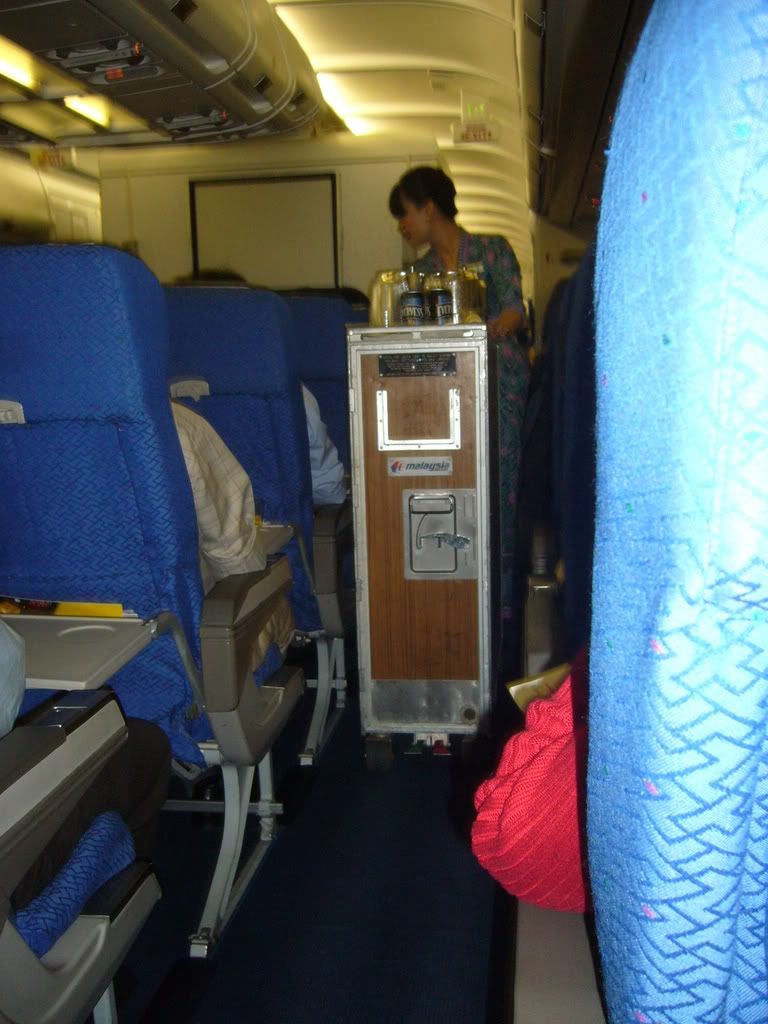 Close up shot F/A at my side along the aisle.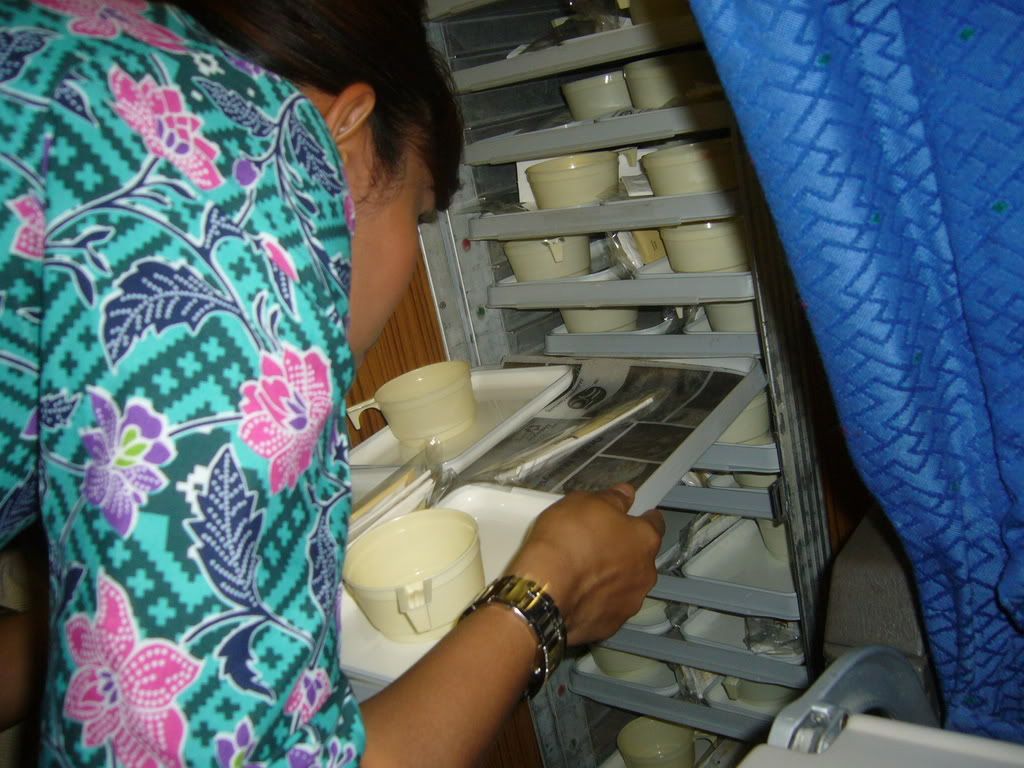 My friend's tea with a very cheap looking picnic plastic cup. Think a paper cup would look more presentable
Pick guava juice
Smooth flight and we arrived at about 2210. Gave us a nice no rush transit for our connecting flight to FRA boarding at 2315. Arrived at the Main Terminal building and took the aero Train to the Satellite Terminal
F L I G H T D E L A Y
KUL-FRA
MH 006 B777-200
7 Dec
ETD 2355
EY class was about 80% full. It was a code share flight with GA (GA banned flying to the EU so share with MH). Flight was full of Europeans returning with nice tan from Bali, Penang or Langkawi.
Apologize for not many pics in KLIA and while boarding.
A cabin short from my seat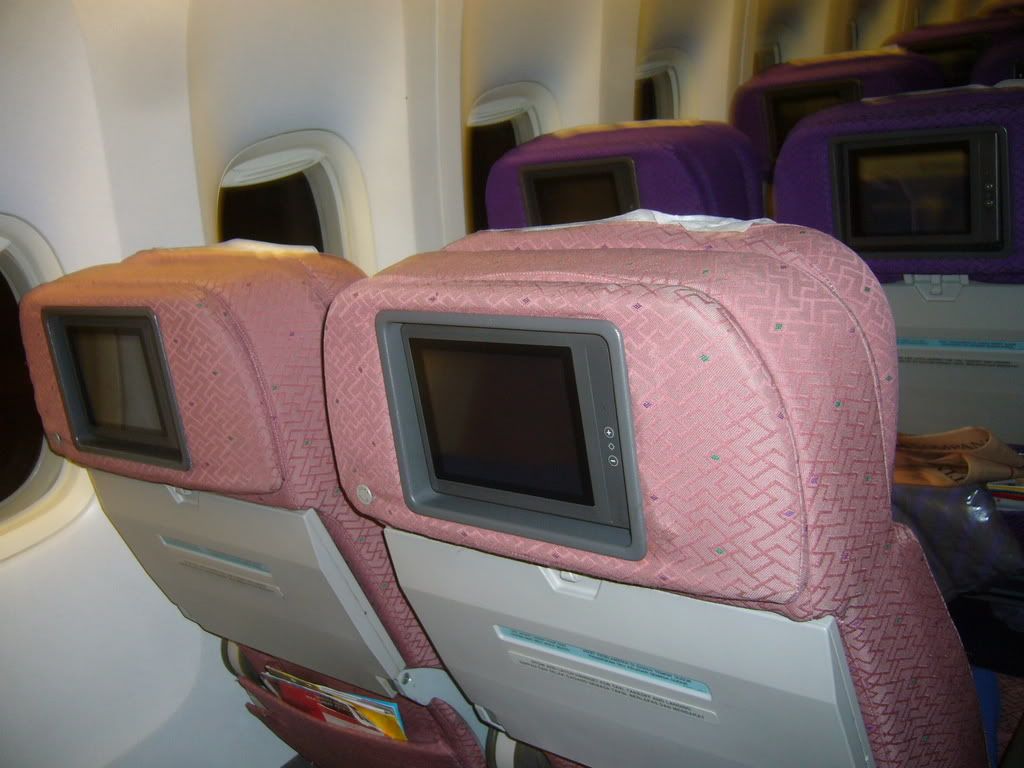 FAs were very friendly and welcoming. Departure procedures completed with announcement, wet towel and safety video. Then we all waited, waited and waited. About 45 mins later, Captain then came on the PA and announced there would be a delay of another 30 mins as there was a navigation glitch and needed to be fixed. It was good that the FAs then proceeded with drink service (juices and water on the tray with packet peanuts). Very good service with apology from the FAs while distributing the drinks.
PA announcement. More delay, Captain come on informing technicians and engineers were coming to get things fixed. Think it was about 0230. Pax were now groaning. Hey we're talking about Germans who take punctuality seriously. This 2 hour delay is not good for people with connecting flights too. Anyways, nothing could be done. FAs then distributed snack pack (muffin, cheese, biscuits) peanuts and more drinks. Pax were becoming restless. Many got out off their seats to walk around, This made FA service difficult distributing snacks and drinks. But the FAs were really superb in their job. None gave irritated faces. More apologies from them. The bar cart was open too at the aft galley. Drink service was provided. As it was so crowded some guys yanked open the bar carts and took with them the miniature bottle drinks and beer. Poor FAs just could not stop them as these pax were getting agitated with the delay. We were all in the a/c for almost 3 hours. Sopke to an FA and he said its better to give these pax the drinks now at this situation.
I stood around the aft door with my drink and peanuts.
PA came out again. We were informed that if noting could be done by 0330, we would have to change a/c.
At 0345, we informed there would be a change of a/c. We all had to disembark and wait at the boarding gate for more information.
Sorry for this poor pic shot while walking out of the a/c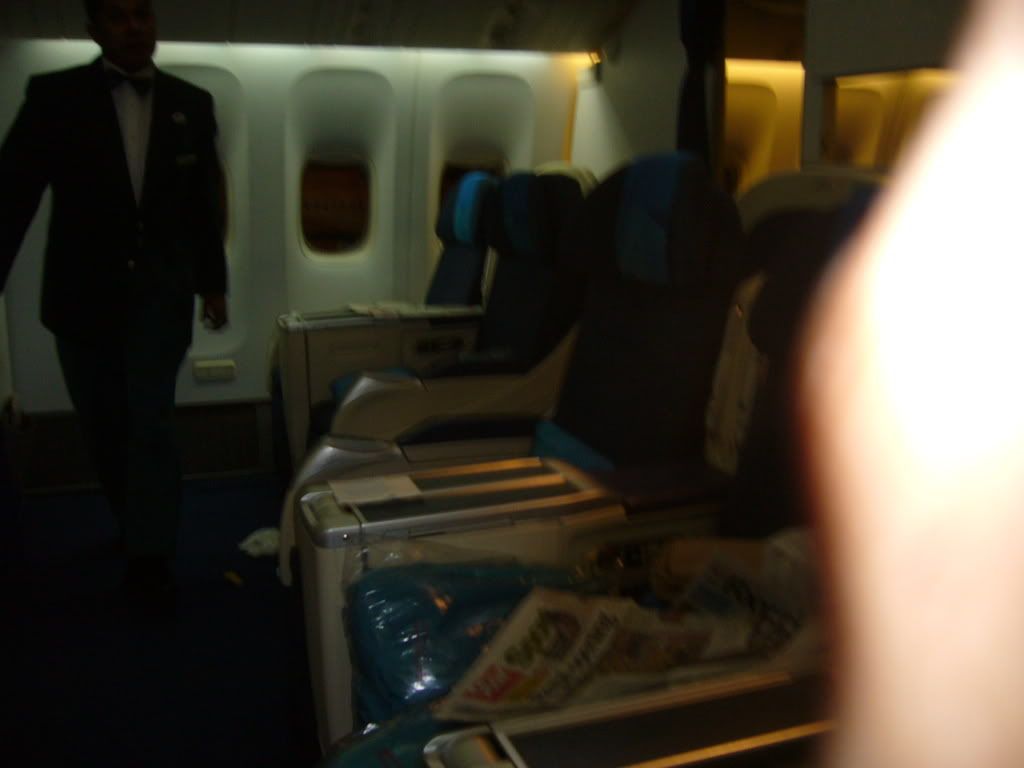 At the gate, we all waited for a some info. Nothing. Then, they announced for pax with young children to go to the counter first. Then all other pax. Funny thing was that there was no general announcement what was happening. What time would be our next flight, what gate? Nothing. After checking with MH ground staff, we were informed our flight would be at 1745 ( What the F*#@???, this was home base and there was no extra a/c??). We will be staying at the airport hotel.
The first group of pax went off to the main terminal via the aero train. My friends and I and some other pax about 10 of us took our time as we did not want to be with the crowd. While walking towards the aero train, an MH ground staff led the 10 of us to the Transit Hotel at the Satellite Terminal. Hmmmm, funny, I thought I saw most of my fellow FRA pax heading to the main terminal.
Never mind, we're all tired. All we want is a room now. At the Transit Hotel check-in counter, it was so empty with only the 10 of us. Hey what happened to the rest 200 odd other pax? This place should be crowded. The hotel staff were perplex too as they were not expecting us from the FRA flight. Anyways, they just checked us in. I was then informed that the others were at the Pan Pacific Airport Hotel. Damn it . . . they were all at a 5* hotel while we were here. On second thought, it was better as we got our rooms faster. Can't imagine the mess at Pan Pacific. After a quick shower, I was in bed by 0430.
We woke at about 10am.
MH did not give us any meal vouchers and no written notice or information about our next flight.
Hotel staff know nothing. They just said to check with MH.
So, the 4 of us made our way to the transfer counter to get our meal vouchers and more information of our flight.
I inquired from the staff about it. She replied "I just came to work, I don't know. Check with the other staff" This is MH ground service !! We finally got our meal vouchers and new departure time at 2130. How come no information given to pax? Display monitor also stated nothing. We had to check on our own.
The 4 of us decided to go to Pan Pacific Airport Hotel to check (oh we had all the time to spare too). It was a about 1km walk from the airport. Thank goodness we went to the Transit Hotel earlier. Anyways, at Pan Pac, also no written information about anything. We decided to go back to the Satellite Terminal.
After lunch, we made a check with transfer counter again for any latest info. Yep, our flight now is MH 006D departing 2300. Incredible . . . almost 24 hours delay !!
The Transit Hotel provided no toiletries. Just a 2 in 1 body and hair shampoo dispenser. I decided to get a toiletry bag from MH. I spoke to the transfer counter staff (explaining our plight). After some calls, she informed us to go to Golden Lounge to get some. Yeah!
Wail . . . no FRCL or BCL bag, but a plastic bag containing the toothbrush, comb, shaver shampoo and bath gel. Ah, that'll will do too.
Walking around and round the terminal during our delay. My friends said we were like in the movie The Terminal.
At last our flight
MH 006D B777-200
ETD 2300
ATD 0100
8 Dec 2007
Another 2 hour Dealy due to missing pax. Their bags got off loaded and then ATC delay. Many pax on board were fuming bad. But once take off everything went all OK.
We had the same set of crew. They were perfect, professional, courteous despite facing many angry pax. After meal service I spoke to a few of them and told them they did a awesome job and service.
Supper service. Can't remember what the other choice was. This was fish with lemon cream sauce. came with ice cream later
Breakfast. Nasi lemak, chicken rendang and cuttlefish sambal. Crispy ikan bilis and peanuts in separate cup. Delicious !!! The cuttlefish sambal can be bit fishy for non Asians. Don't know why MH would give this on its European sector. Other choice was the egg dish with chicken sausage.
Some other pics. Apologize not many pics.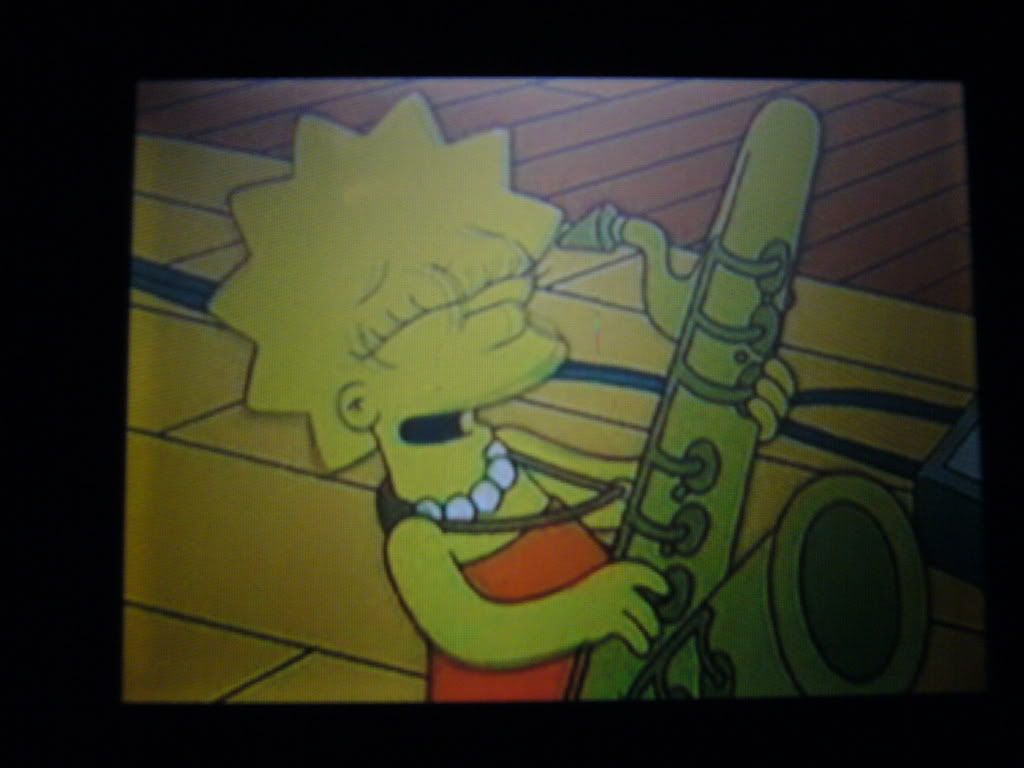 Flight arrived slightly before 7am in FRA.
MH inflight service is very good. The FAs truly deserve their best cabin FA award.
IFE is good. Cannot compere to SQ, but it's good enough.
Meals - good. Especially the Asian meals from KLIA. Portion bit small though. No menu card !!
MH airport ground service at KLIA - hmmmm, a very , very very, long way to match their inflight crew colleagues.
Part 2 will be FRA-TXL-FRA-KUL
Apologize for not having more pics and a/c registrations.