This is my first trip report here on A.net. I do apologize in advance for some of the picture quality as I just used my cellphone for some of the shots.
Flight # = CX 900 - (MNL - HKG), CX838 (HKG-YVR)
Aircraft Used = A340-600, A340-300
My flight to Hong Kong was not until 12:30 p.m., but decided to go to the airport a few hours early knowing that the departure process can be a bit hectic at this airport.
Once I got there, I had to show the security guard my passport as well as my ticket before I could even enter the departure terminal. Once inside, I was greeted by a long line of people going through security checks before being able to go to the check-in counters. The check-in line at Cathay Pacific was also quite long. Once I got to the agent, I requested a window seat, but was told that there was none available on this flight, instead he got me a window seat on the HKG-YVR portion of my trip.
Afterwards, I proceeded to pay the departure fee (750 pesos, about $18) and then another line-up at the immigration counters. After clearing immigration, I had to get in line again for another security check, then it was to the departure gates.
Korean Air B777 and a Cathay Pacific 747-400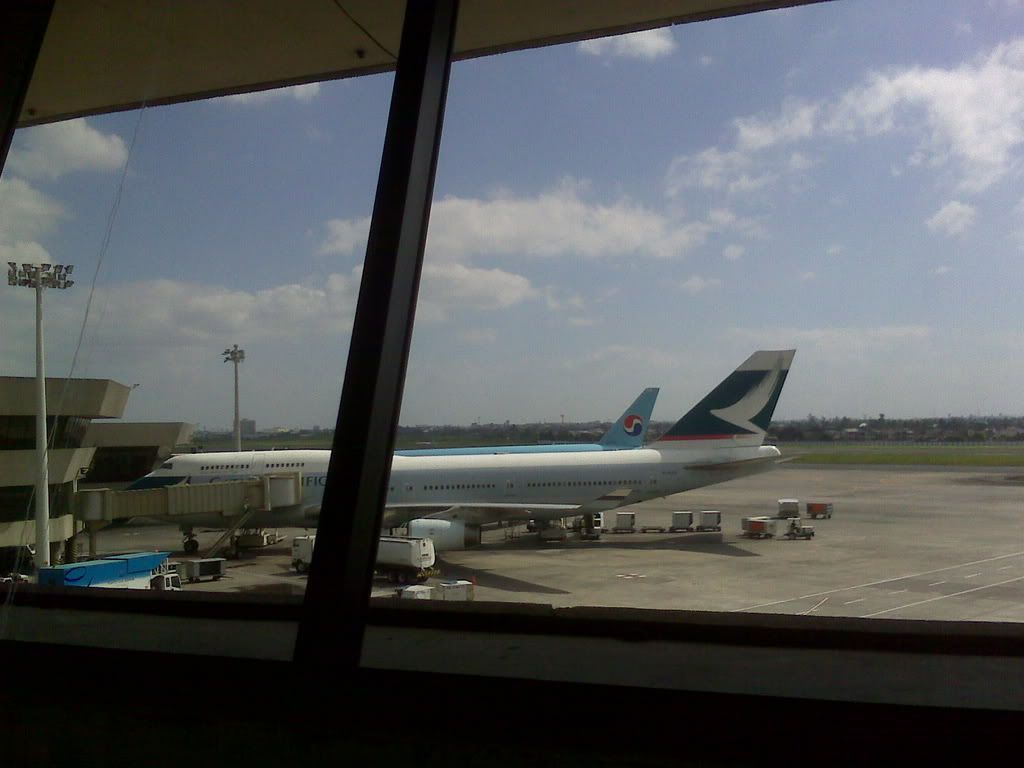 This was another Cathay Pacific plane that leaves about one hour earlier than ours.
Plane Spotting at Manila:
PAL - A330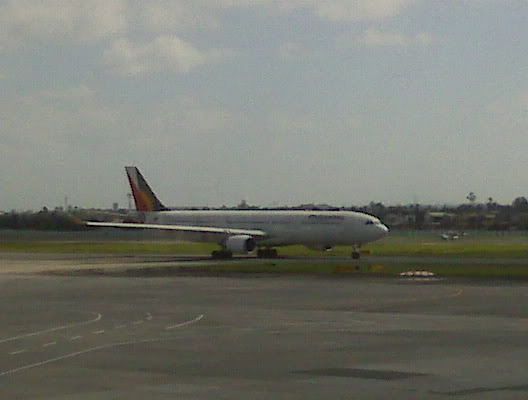 Gulf Air
Unfortunately, I could not get a better picture of this really nicely painted plane.
KLM B777 - sadly, this might/will be the lone European carrier going to manila in the future.
Finally, our plane to Hong Kong - A340-600 - very long plane!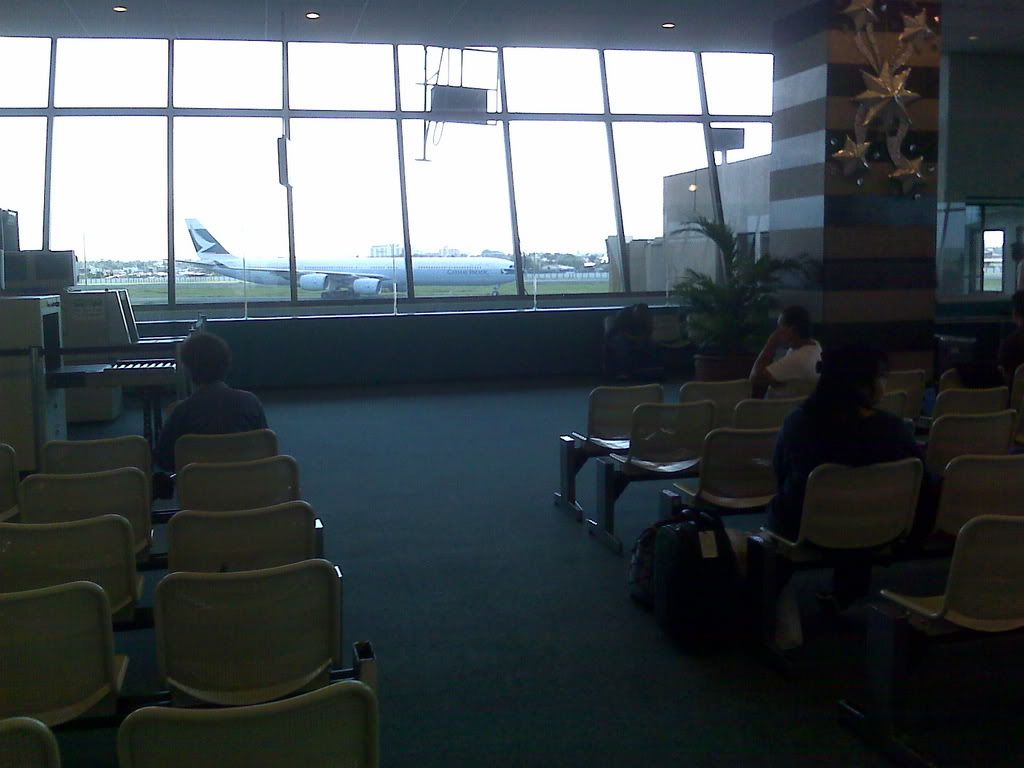 The flight to Hong Kong went by fast. Since my flight to Vancouver is not until 4:45 p.m., I did some plane spotting in Hong Kong:
EVA Air
South African Airways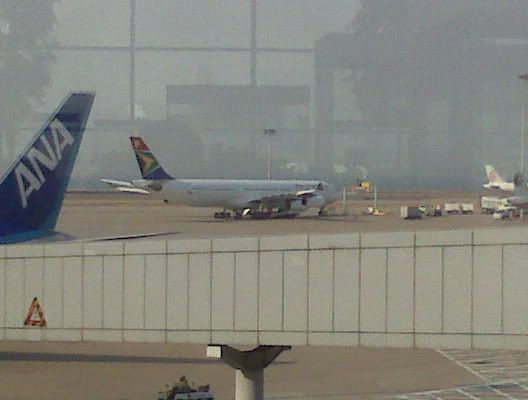 Oasis -landing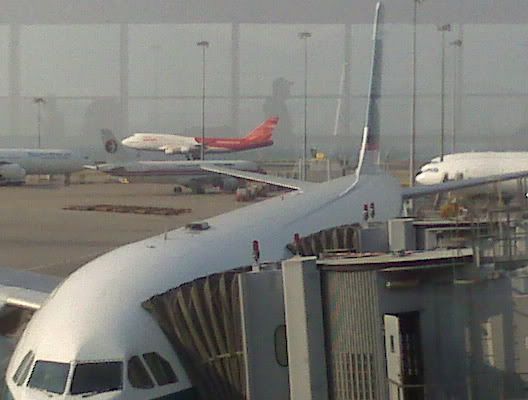 China Airlines
Dragon Air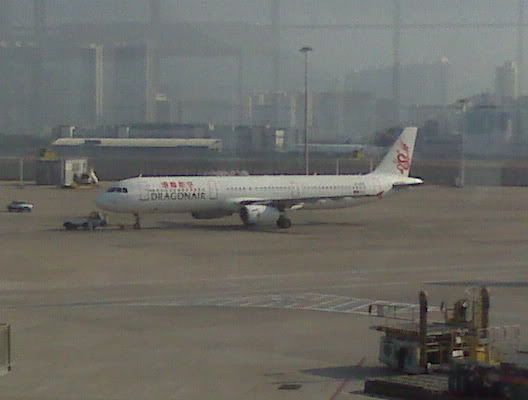 Qatar
Hong Kong Terminal
Our plane to Vancouver. A340-300
Delayed
After a few minitues of delay, we started boarding the plane. This flight, I think was 100% full. The cathay pacific agent in manila did a very good job, not only did he get me a window seat, he also placed me in a sport where I had no passengers behind me, thereby, allowing me to recline my seat fully and get some decent sleep.
Dinner: Yummy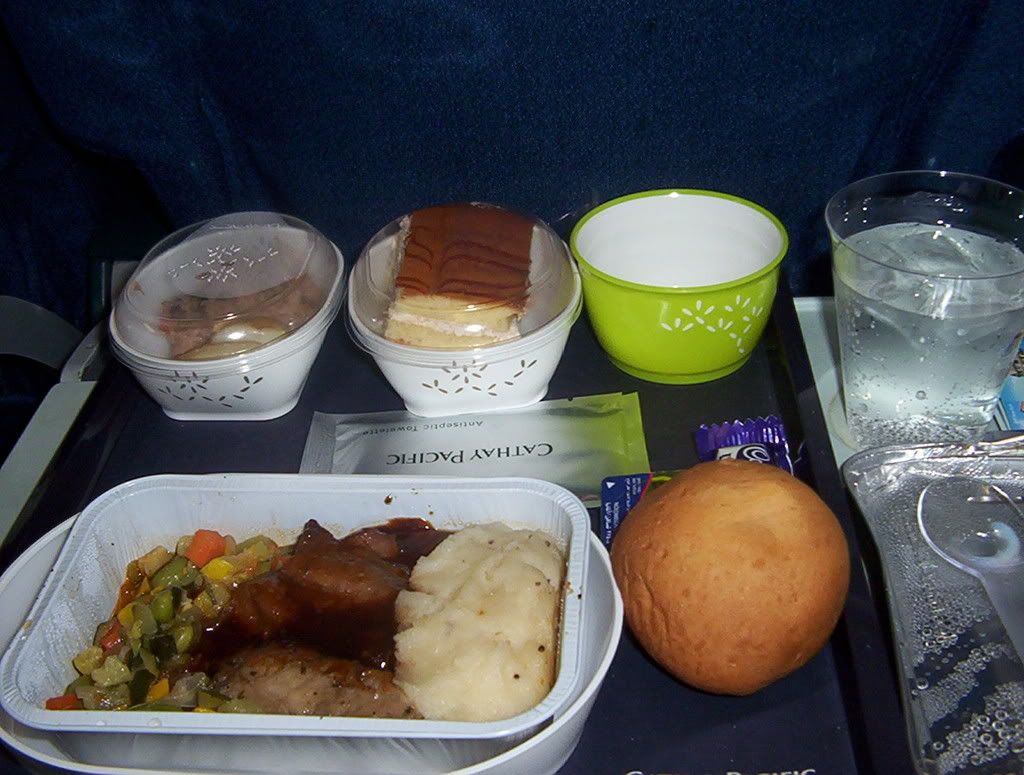 Sunrise somewhere over the pacific
Briefly, this plane kept pace with us, afterwards it simply overtook us.
Breakfast: A little bit on the greasy side -still good enough though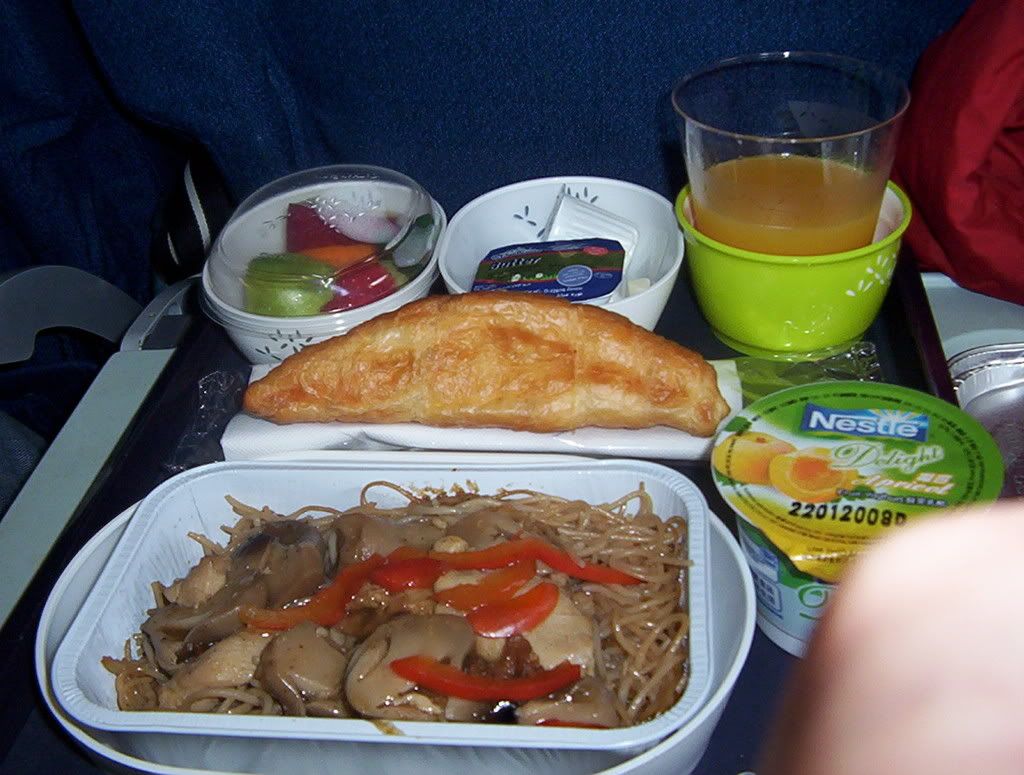 Before reaching Vancouver, the captain came on the P.A. basically, to inform us that the weather in Vancouver was bad. Indeed, it was bad. Visibilty was so poor that I could not see anything from my window and did not see the ground until we were pretty much landing on the runway.
There was bit of a delay getting into our gate as the plane occupying our gate had to be de-iced again. PAL A340-300 straight from Manila also waiting behind us.
CX , PAL and Air New Zealand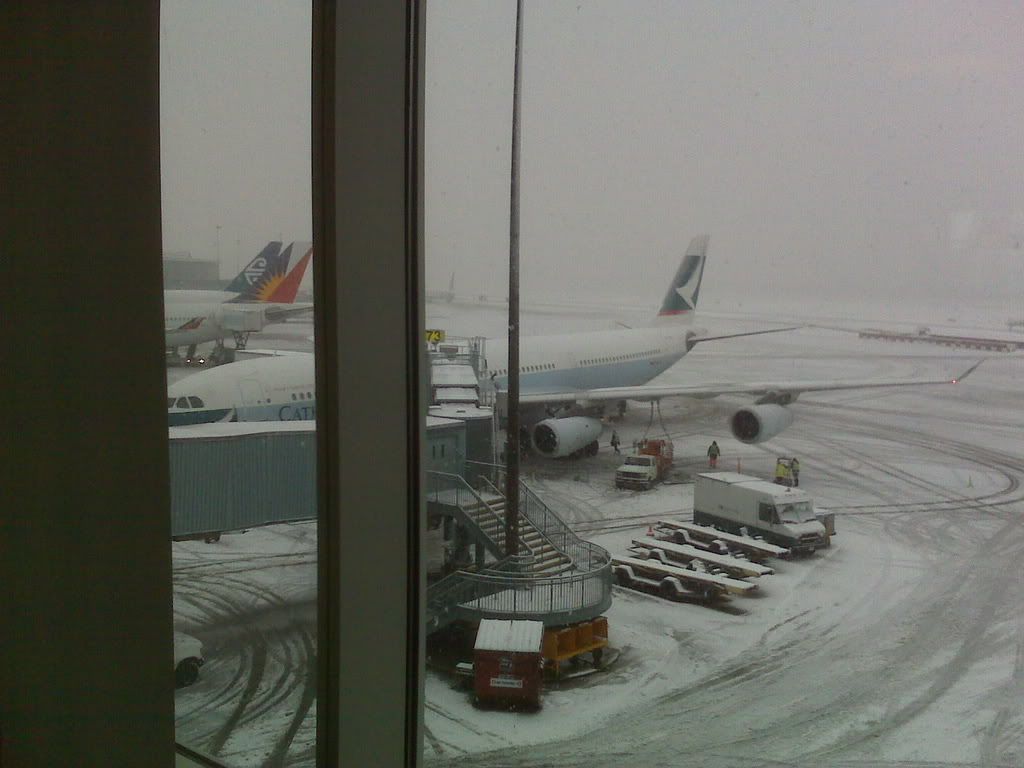 Air China
Thats about it for me. Thanks for reading.