Feedback always appreciated.
Trip Report: 034
Flight Category: Y-DSR (See Report End)
Date: 23-Sep-07
SDT/SAT/Delay: 2030/2215/01:45 hrs
Flight:
Air India/NACIL: op. by Indian IC 173
, 642 miles
Routing: BOM-MAA
Aircraft: 300
Seat: Economy Class, 24C
I > Background:
Ok, I am back! After taking a sabbatical from trip reports for 5 months, here is the first installation from a series of trip reports. Mid-August to mid-November 2007 saw the craziest of my travel plans. 69 flights totalling 175,028 kms on 35 airlines, visiting 49 airports in 34 countries in all 6 continents. And, here is the best part … all of them were part of a 4 month break from life … pure vacation, and pure food for the mind, body, and soul. Together, they mounted to 21/2 round-the-worlds that was truly insane. As usual, all long haul flights were on Business or First Class; short haul was on Economy Class.
This will be probably the first/last TR on IC's old birds – the venerable 300. I had 2 reasons for this trip. First, when I was in India last year for a wedding (amongst my 15 work trips – LOL), I promised a bunch of people that I would visit them again to really say "I have been to India". So when I took 4 months off, India was naturally on the list. And man, I love that country! Secondly, while I was there, I thought it would make sense to fly some more routes and airlines. Actually, I have now flown every Indian airline out there. The reason for this trip was to fly the Airbus A-300 one last time before IC begins to retire them … they have been going tech on far too many occasions.
II > Pre-Flight:
a) Before Airport:
Booking for the Indian (or is it Air India?) flight was done at their website on
http://www.indianairlines.in/.
Booking was simple and surprisingly I could pay with my Venezuelan credit card, but not one issued in Switzerland. Go figure! While my e-ticket was generated, there was no advanced seat selection option, and the call center could not process seat requests for my seat class. I guess bureaucracies take time to change  
.
b) At Airport:
Air India (operated by Indian) … and from now referred to as Indian … operates from terminal 1A at CSIA (www.csia.in). CSIA 1A strictly adheres to the "IADS" (for new readers of my TR's: IADS first explained
here
. I am going to miss these terminals when all the renovations are complete. Anyway, CSIA 1A is home to IC and IT. Each of IC's flights get a separate check-in counter (see picture). To my surprise, the entire terminal has NO actual trace of Indian Airlines or Indian written anywhere. Very impressive given how slow Indian bureaucracy moves, and how recent the merger (and subsequent logo and name) has been. I did however feel sorry for those foreigners who are not accustomed to Indian airline history. I am sure some have missed flights trying to figure out all this drama and what their airline really is.
Anyway, check-in was a super breeze. However, since I was pretty late, I managed to only score a middle block aisle seat on the flight. The agent promised that at least it was a middle exit row – later on embarkation, I would find out that she was off by 2 rows  
. Security was also a breeze, and the terminal looked relatively un-chaotic. I had to actually pinch and remind myself I was in India. More weirdly, my Indian flight was on time the gate area had plenty of seating … and the icing on the cake was that boarding DID NOT subscribe to ILBST. What the hell?! I was so disappointed. I do not travel to India for a sterile experience. Boarding by jet way onto the flight, I time-traveled back to the 1970s and when IC bought these aircrafts! Walking through the J cabin (100% load), I finally got to 24C. It was interesting to note that there were plenty of crew (12+ in Y), with lots of male attendant wearing hats (is this new?) and helping passengers get on board and with their luggage. I specifically appreciated one attendant taking the time to explain patiently how the seat belt works to an obvious first time flyer. Y class load was nearly 90%.
Airport - External:
(CSIA 1A)
Check-In:
(Check-in by destination)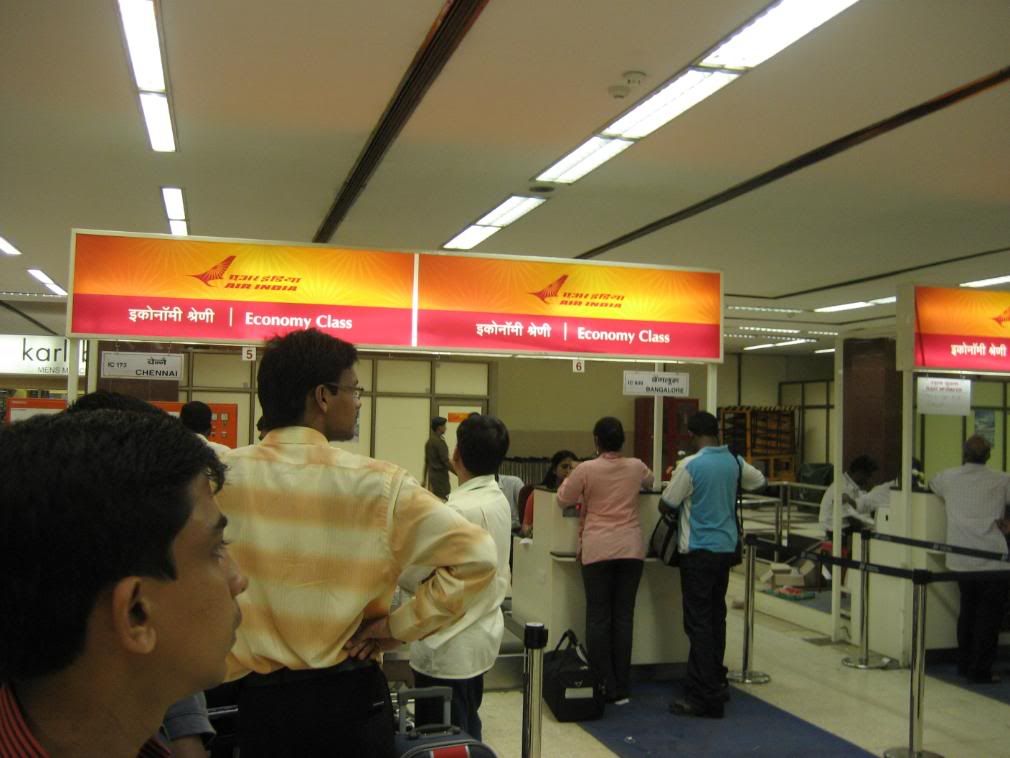 (All the IC check-in counters)
(Or you can e-check in)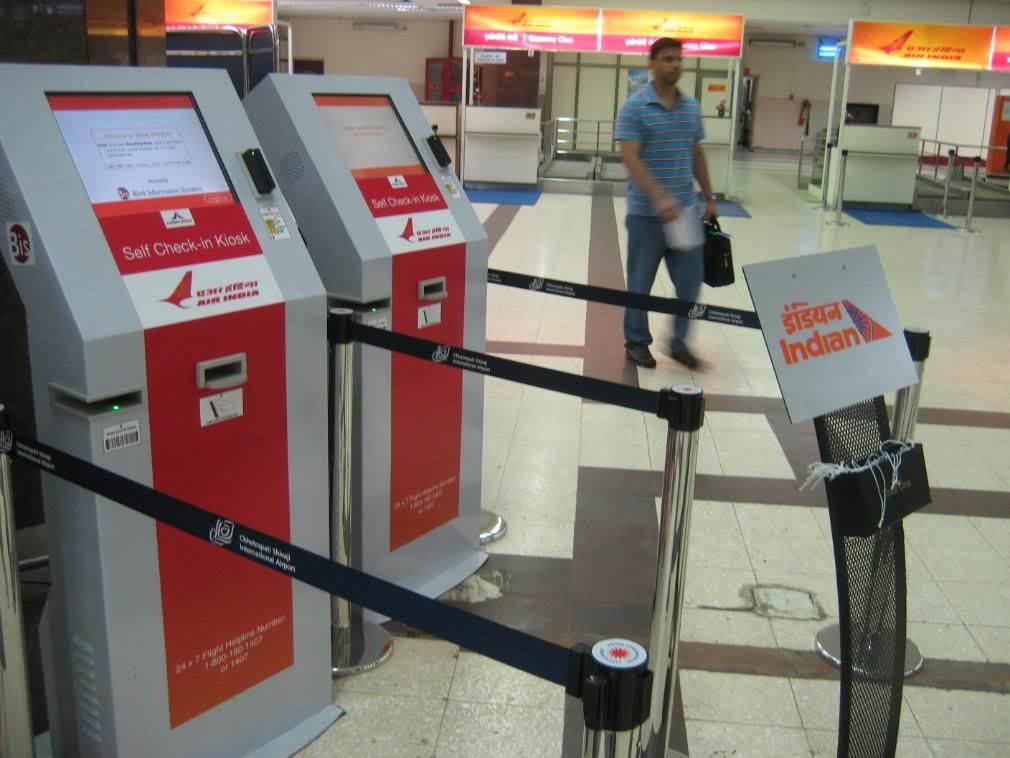 Airport - Internal:
(Departure Board)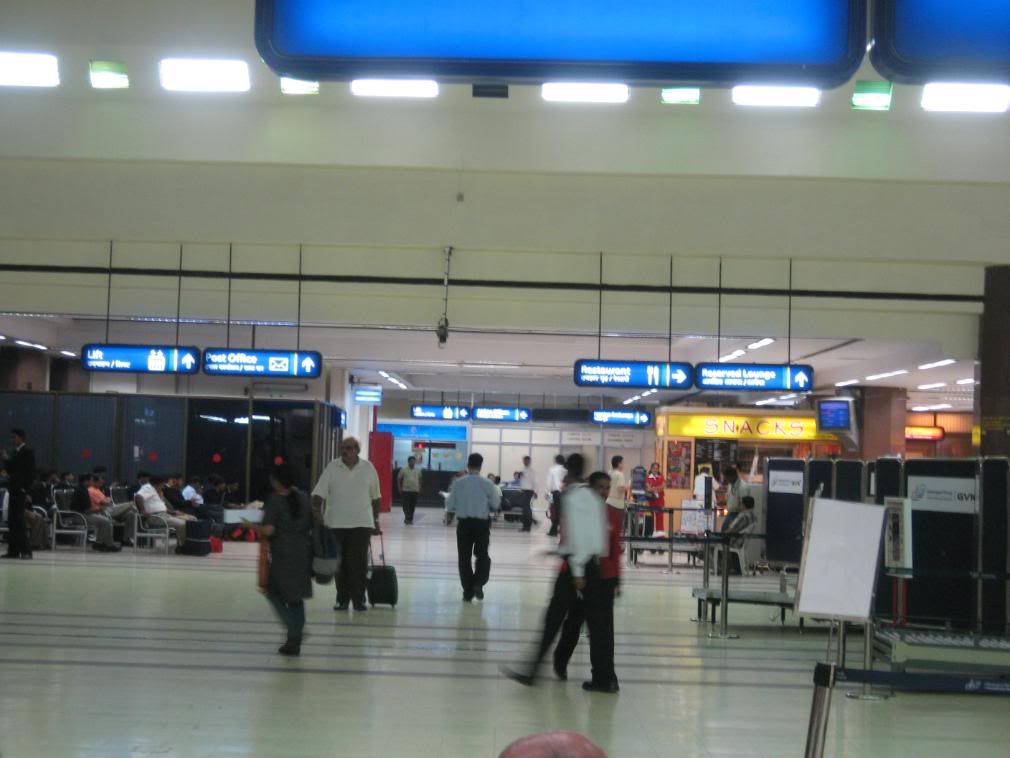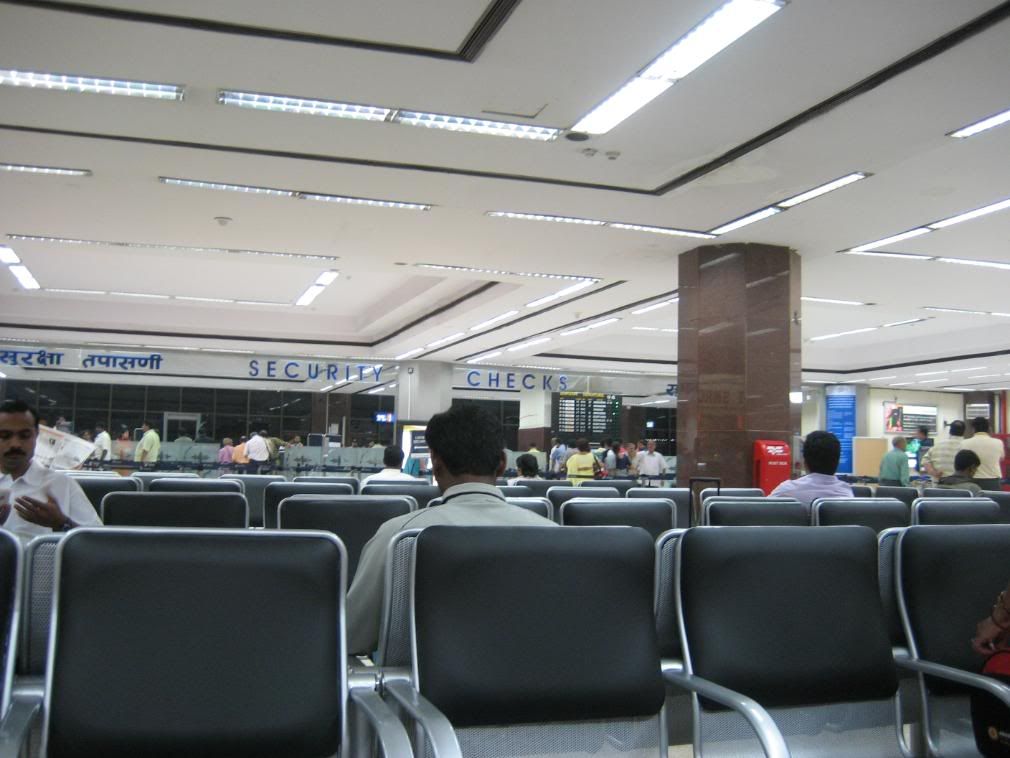 Scenes of the tarmac:
NONE
Lounge
NONE
Boarding:
(Walk to the gate)
(Boarding area lounge)
(Tons of construction)
(Oh God! How boring … a civilized line!)
III> In-Flight:
a) Service Schedule + Impressions:
First thing that hit me was when the cabin crew announced … "Welcome onboard AIR INDIA flight 173" … wow … the merger has happened! Interestingly and confusing even further, I think the actual flight is IC 173/ AI 9173. Ok, I should point that as my Indian friend reminded me that "Alex, you need to get over yourself" … "no different than UX/UAL or any other code share". Fair enough.
Service commenced on the ground with sweets and ear cotton. Immediately upon take-off, "nimbu pani" (super sweet lime water) was served, followed by an awesome full dinner. Topping it off was a tea/coffee service. By the way, what happened to the cold towels that I got on IC flights last year?
b) Aircraft + Seats:
IC's A-300 are flying machines from a different era. Once the backbone of their city routes, they have now been reduced to a few select cities. An IC manager confided that I must have luck on my side to have a 300 flight being on-time, and not going tech. IC does not seem to have refurbished the interiors much, and the seats still have the 1980s motif, and the cheesiest music. Surprisingly, they actually look pretty good even today. Dull lighting accentuated the vintage feeling, and the bathrooms were quite a hoot. Like IC's other old birds, the seats were remarkably comfortable with super generous legroom. Recline was significantly above average, and even higher than many Euro-American lines J/F class.
At take-off, the age of these aircrafts really showed as the entire aircraft shook and vibrated. At 24C, the take-off roll seemed super long, and I was convinced that there was going to be a tail strike. Looking out, I was also convinced that the wings were loose as it flapped incessantly like a wild bird. Taxiing was also bumpy – I sort of felt like I was back on the IL9. Now one thing … did these 300's come with some super bright wing lights – or was it my imagination?
Aircraft:
@ MAA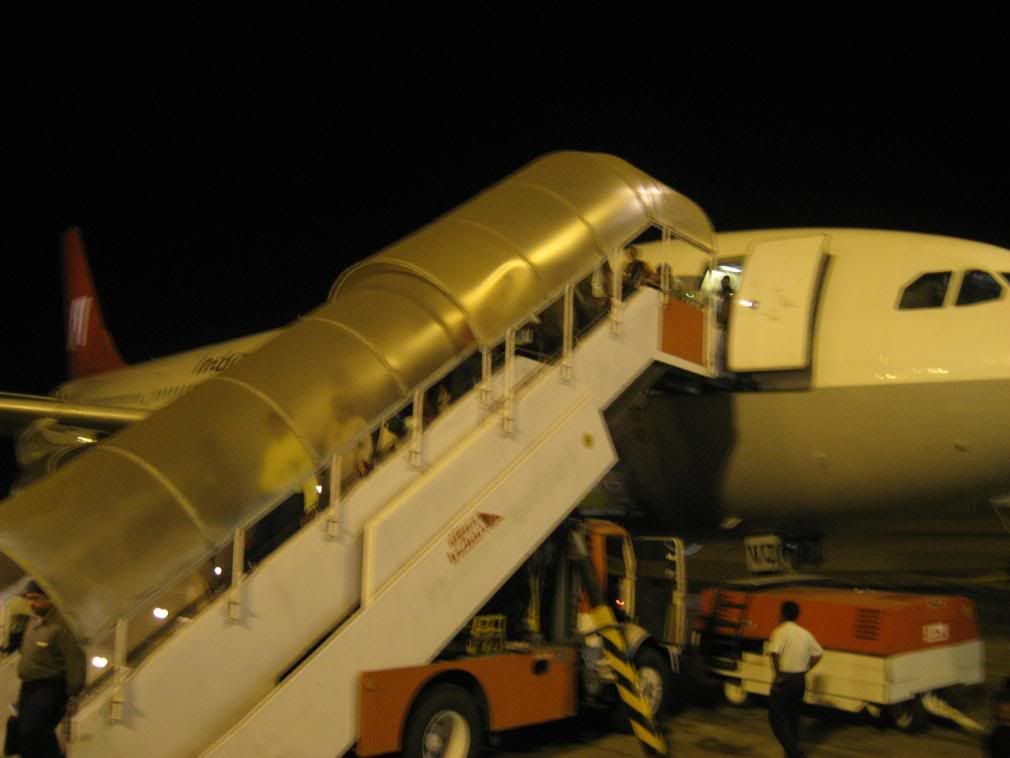 Views from Aircraft:
NONE
Seat Leg-Room:
(Very generous)
Seat Recline + Angle View:
(Again, notice how generous)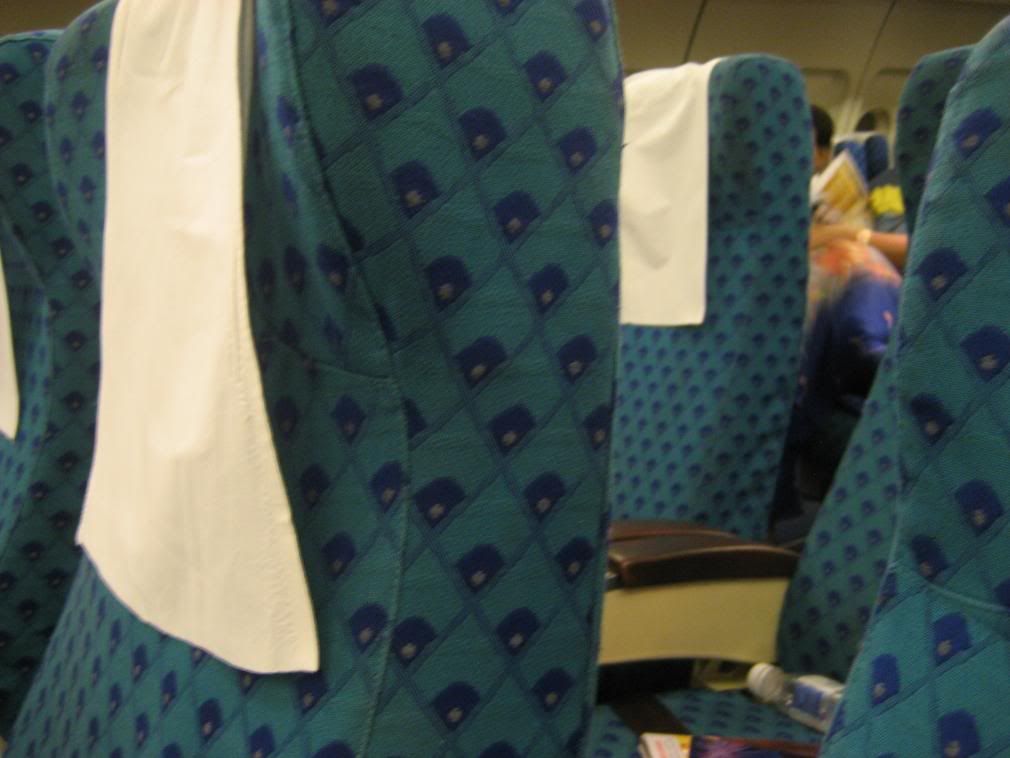 Cabin: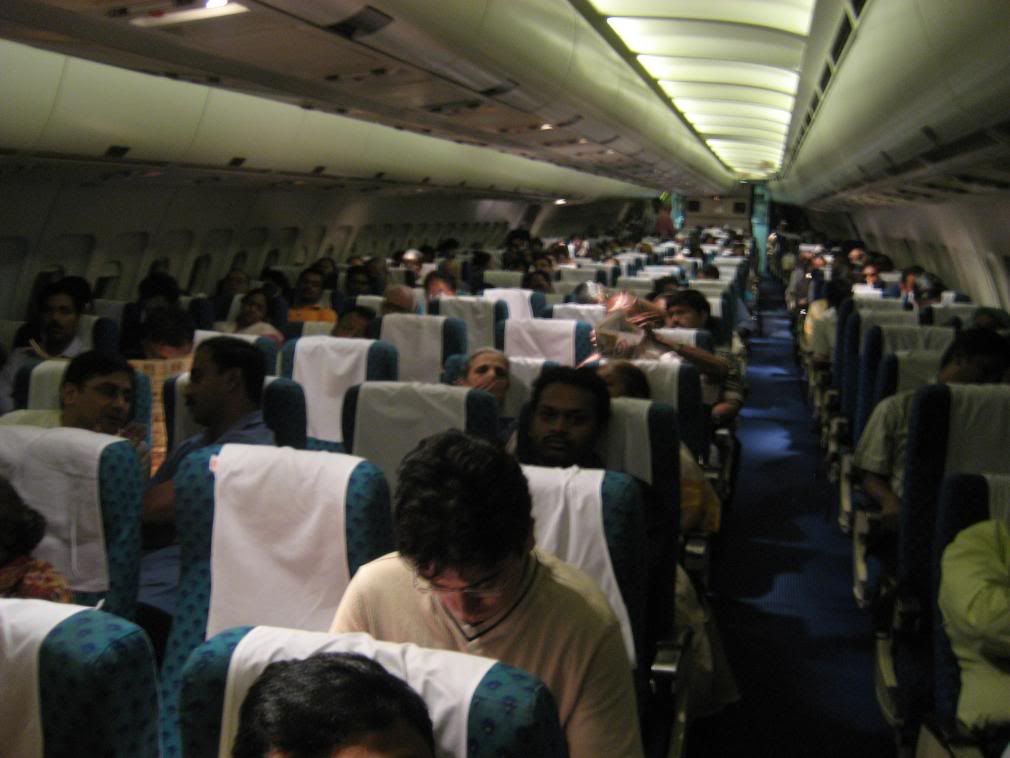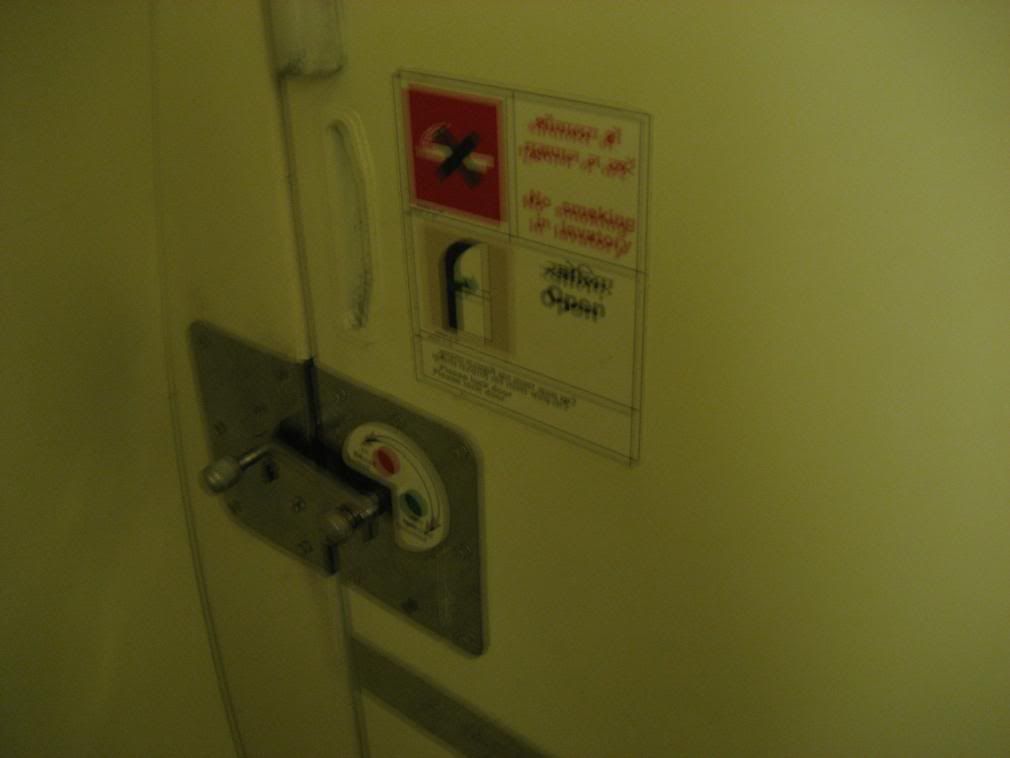 (I posted this because this is the look I get as a white person all the time in India  
)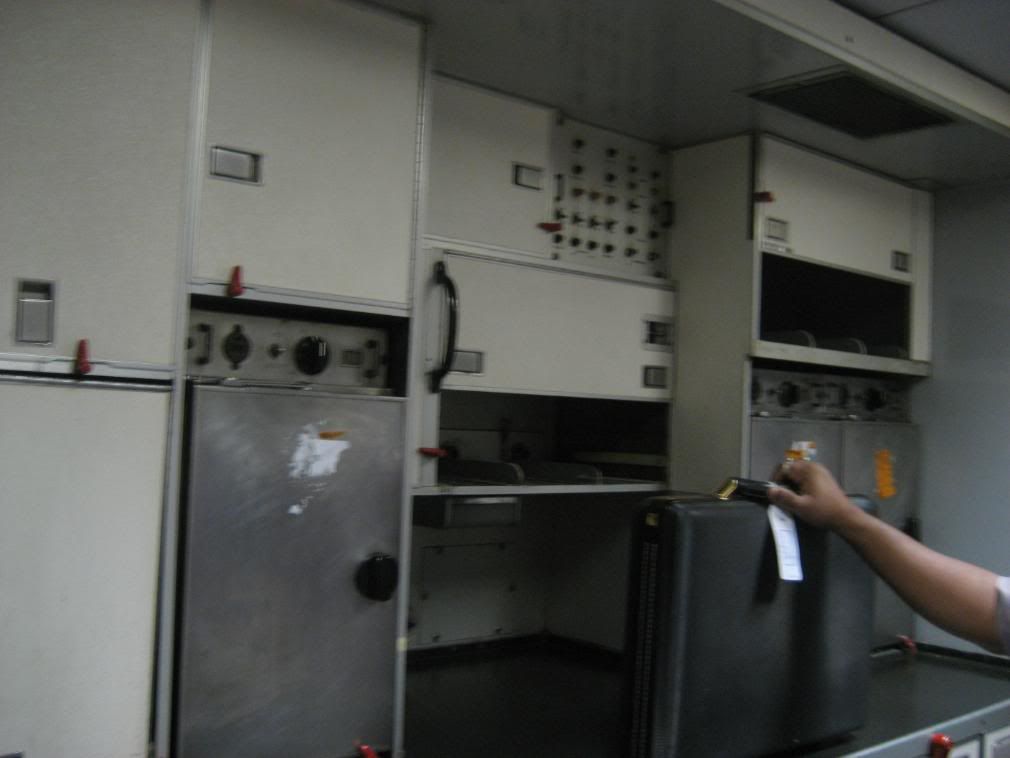 c) Meal + Beverage:
Take-off sweets, a super sweet "nimbu pani" (more for the Indian palate), and then an awesome dinner and beverage service. Beverage service included all major non-alcoholic drinks, plus tea and coffee. Dinner service had 2 options – vegetarian or non-vegetarian – a very standard airline practise in India. And boy did the food rock! Check the picture. It was almost hotel cuisine, and the quantity was very generous. My chicken tikka masala was warm and succulent, the dal and roti great, and even the Indian dessert (I have no idea what they call it) was amazing. Again, I had to pinch and remind myself that this was Y in a domestic flight under 2 hours!
(Yummy – what – dinner on a flight less than 700 miles – perhaps I should send this picture to UAL)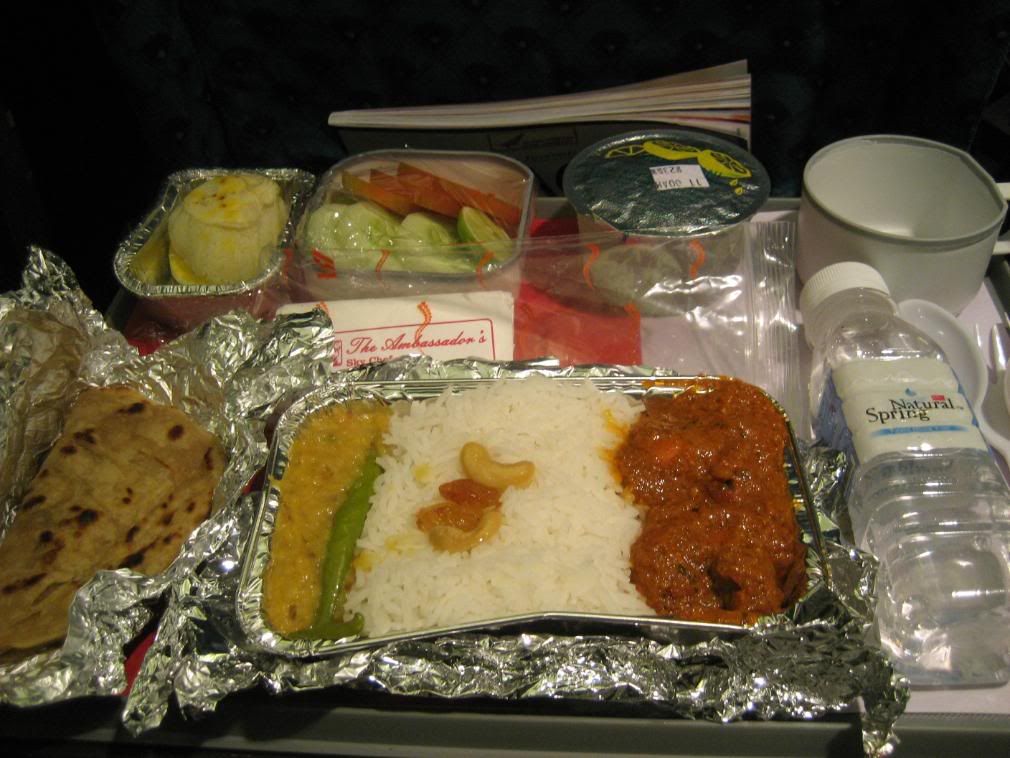 d) Inflight Entertainment:
A300 = no IFE. However, the "SWAGAT" inflight magazine is one of the better ones out there with not much glossy padding.
(In-flight magazines, Boarding Passes, etc.)
e) Crew:
I am telling you … Indian has some of the best crew in the world. I experienced it in 2006 on CD and IC, and this IC 173 crew was no different. Courteous and helpful during boarding, great during meal service, prompt in clearing finished meals and responding to the numerous requests, and just a overall smiling happy looking people. I especially liked the constant water service. Indians seriously must consume the most amount of water in the world! At the end of the flight, the purser Mr. David came up to me and said, "Mr. Abrelosojos; it seems you have been taking pictures and are genuinely interested in aviation. Would you care to fill our customer satisfaction survey?"! How could I refuse?
IV> Post-Flight:
Arrival at Chennai was smooth. Again, disembarkation was a breeze, and we were bussed to the terminal. The airport seemed less chaotic than other Indian airports, and I was soon outside running to my next flight.
V> Impressions + Scores:
I continue to be impressed by Indian. While the A-300 showed its age (but then again, I flew it for this very reason), and the branding is super confusing even to an airline enthusiast, Indian is doing a great job. The crew service was exemplary, and I was genuinely impressed by the quality of the food – much better than MANY long haul J class catering I have had recently. Not only would I recommend IC, I would actively try to fly on them!
1.0 > RESERVATION: 7.5
2.0 > CHECK-IN: 7.0
0.5 > LOUNGE: N/A
0.5 > BOARDING: 7.0
2.0 > SEAT: 8.0
0.5 > AIRCRAFT OVERALL AMBIENCE: 8.5
1.0 > IFE: 5.0
2.0 > CREW: 9.0
2.0 > FOOD: 9.5
0.5 > BEVERAGES: 7.0
0.5 > A.KITS + OTHER FREEBIES: 5.0
0.5 > DISEMBARKATION: 8.0
1.0 > ON-TIME RECORD: 9.0
WEIGHTED OVERALL IMPRESSION (WOI): 7.87
(Pre-flight WOI of all reviews: 6.30)
* Weighted Overall Impression (WOI) is a new way of aligning scores to what matters most. Developed with input from A.Netter LONGHORNMANIAC, WOI places weights which are indicated alongside each category.
(Scores are based on comparison with other airlines in THAT class of service – No comparison of Y vs. F for example)
VI> Other Trip Reports:
Please let me know if you like this new way of presenting the older trip reports. Also, please note that these scores are now adjusted to WOI. Reference to old straight average will be given only in this report.
PREMIUM:
8.11:
Aeroflot (33): MOW-DEL: 09/2007 – 7.96
8.02:
Delta Airlines (24): JFK-CDG: 08/2007 – 7.85
7.82:
Singapore Airlines (06): EWR-SIN: 09/2006 – 7.81
6.93:
Delta Airlines (18): SEA-JFK: 11/2006 – 7.17
6.81:
Air Canada (17): ICN-YYZ: 10/2006 – 7.13
6.70:
KLM: EBB-AMS: 08/2007 – 7.15
5.75:
Singapore Airlines (16): CCU-SIN: 10/2006 – 5.88
4.42:
Air France: CDG-JNB (25): 08/2007 – 5.33
ECONOMY: Long + Medium:
7.38:
Avianca (01): BOG-LIM: 07/2006 – 7.09
6.26:
Jet Blue (21): CUN-JFK: 02/2007 – 5.89
6.06:
Air Canada (04): YYZ-YVR: 09/2006 – 5.92
5.89:
USA 3000 (19): PUJ-BDL: 01/2007 – 5.96
5.46:
TAP Air Portugal (23): OSL-LIS: 05/2007 – 5.46
ECONOMY: Short
8.24:
Kingfisher (14): IXA-GAU: 10/2006 – 8.21
7.87: Indian (34): BOM-MAA: 09/2007
7.72:
Alliance Air (13): CCU-IXA: 10/2006 – 7.54
7.57:
Indian Airlines (10): DEL-CCU: 09/2006 – 7.25
7.23:
West Jet (03): YYC-YVR: 09/2006 – 7.14
6.70:
Spice Jet (09): CCU-DEL: 09/2006 – 6.67
6.58:
Air Tran (02): EWR-MDW: 08/2006 – 6.73
6.33:
Kenya Airways (29): NBO-BJM: 08/2007 - 6.17
6.31:
Indigo (15): GAU-CCU: 10/2006 – 6.54
6.22:
Air Link Swazi (28): MTS-JNB: 08/2007 – 6.17
6.13:
Adam Air (07): SIN-CGK: 09/2006 – 6.04
6.00:
Transairways (27): INH-MPM: 08/2007 – 6.08
5.95:
Air Canada (05): ALB-YYZ: 09/2006 – 5.89
5.85:
SAS Norge (22): OSL-AES: 05/2007 – 5.75
5.81:
LAM Mozambique (26): JNB-MPM: 08/2007 – 5.67
5.69:
Air Deccan (12): IXZ-CCU: 10/2006 – 5.75
5.67:
Rwanda Air Exp (30): KGL-NBO: 08/2007 – 5.96
4.96:
Valuair (08): CGK-SIN: 09/2006 – 5.04
4.74:
Fly 540 (31): MYD-LAU: 08/2007 – 4.83
4.33:
Viva Aerobus (20): ELP-MTY: 02/2007 – 4.58
4.11:
Air Sahara (11): CCU-BOM: 09/2006 – 4.42
(Note on Codes: Y – Economy, J – Business, F – First :: I/D – International/Domestic :: SR/MR/LR – Short/Medium/Long Haul)
VII> Other Pictures:
It has now become customary to share some images of the place I went to, and some other related aviation pictures. Actually, in this report, I am going to call this segment "ODE TO INDIA" … my favorite pictures from this time in India … basically a trip though the religious diversity of the country … Secularish Delhi, Buddhist Ladakh in Kashmir, Muslim Agra, Hindu Rajasthan, Secular Bombay, and Christian Goa. Hope everyone enjoys!
(Government Ministries, Delhi)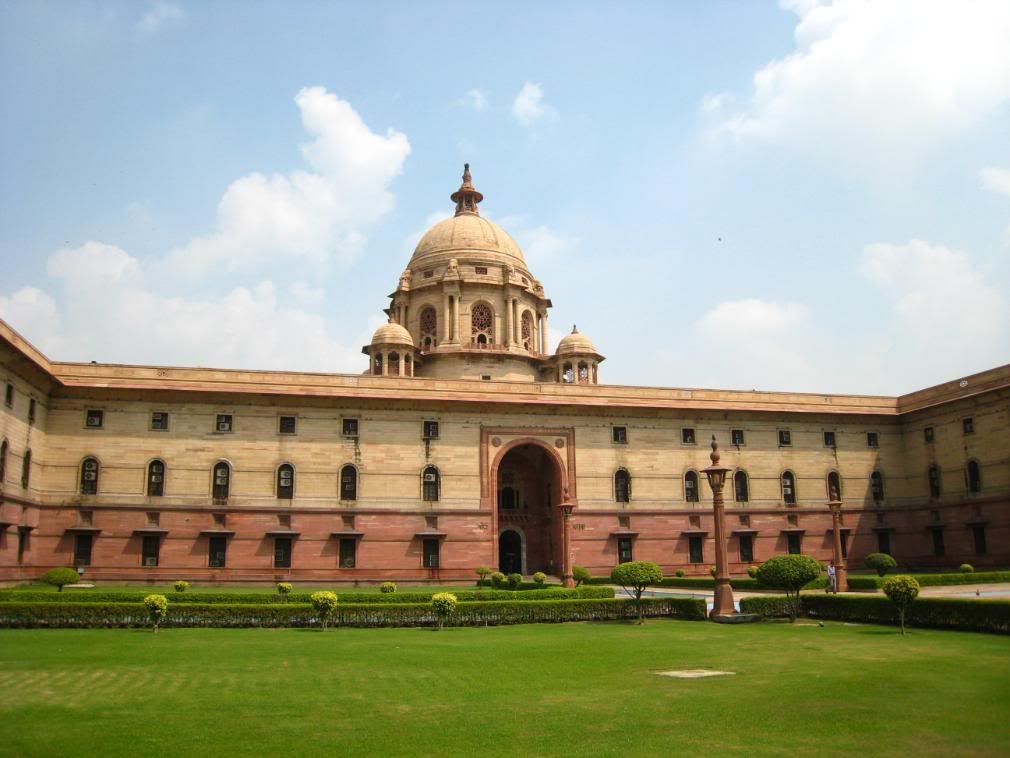 (Humayuns Tomb, Delhi)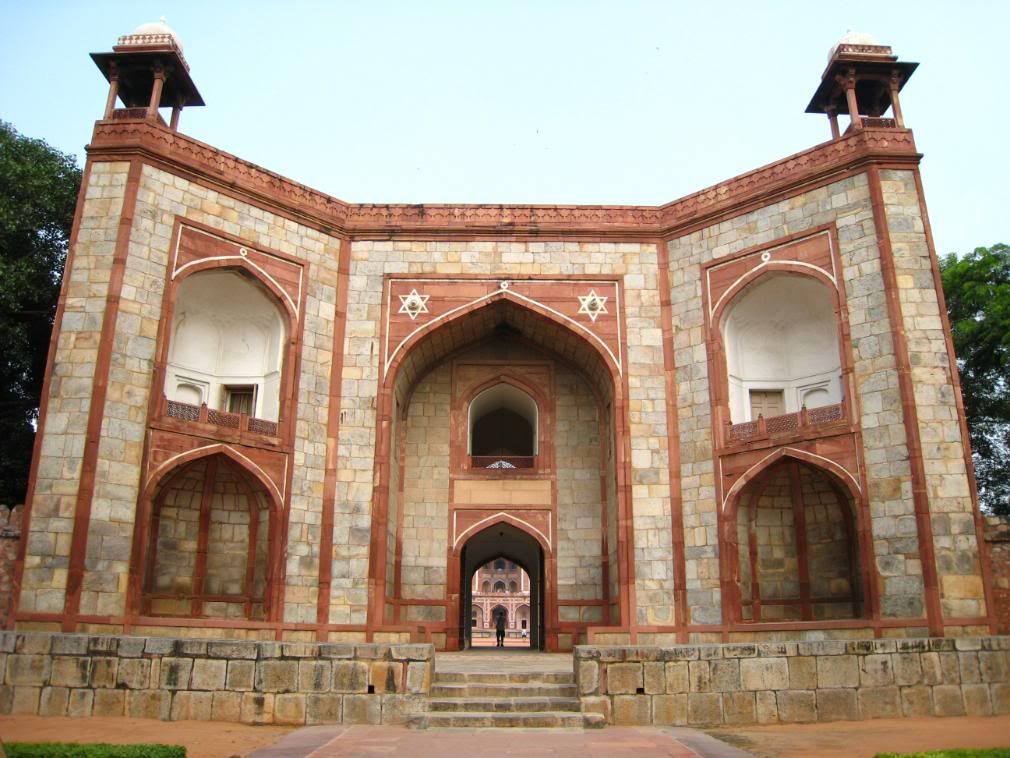 (I wonder what this is)
(Taj Mahal Complex, Agra)
(Man asleep, Fatehpur Sikri)
(Orange Fatehpur Sikri)
(Buddhist prayer flags, Kashmir's Ladakh region)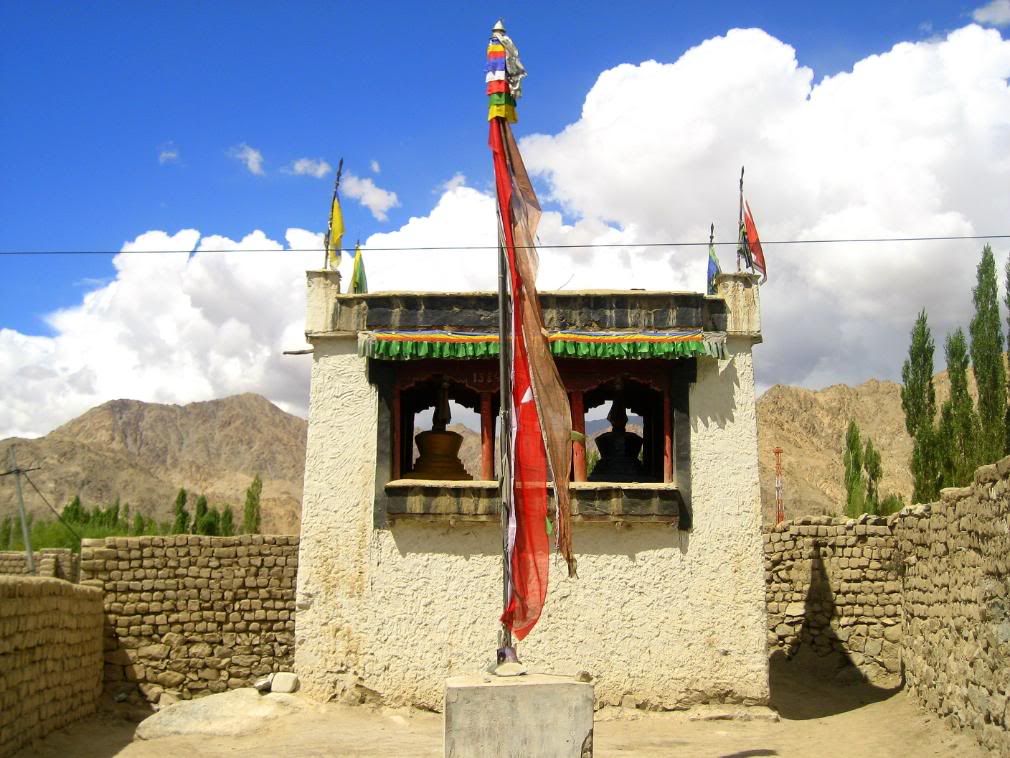 (My favourite road trip in the world … hands down … Leh to Pangong Tso to Manali)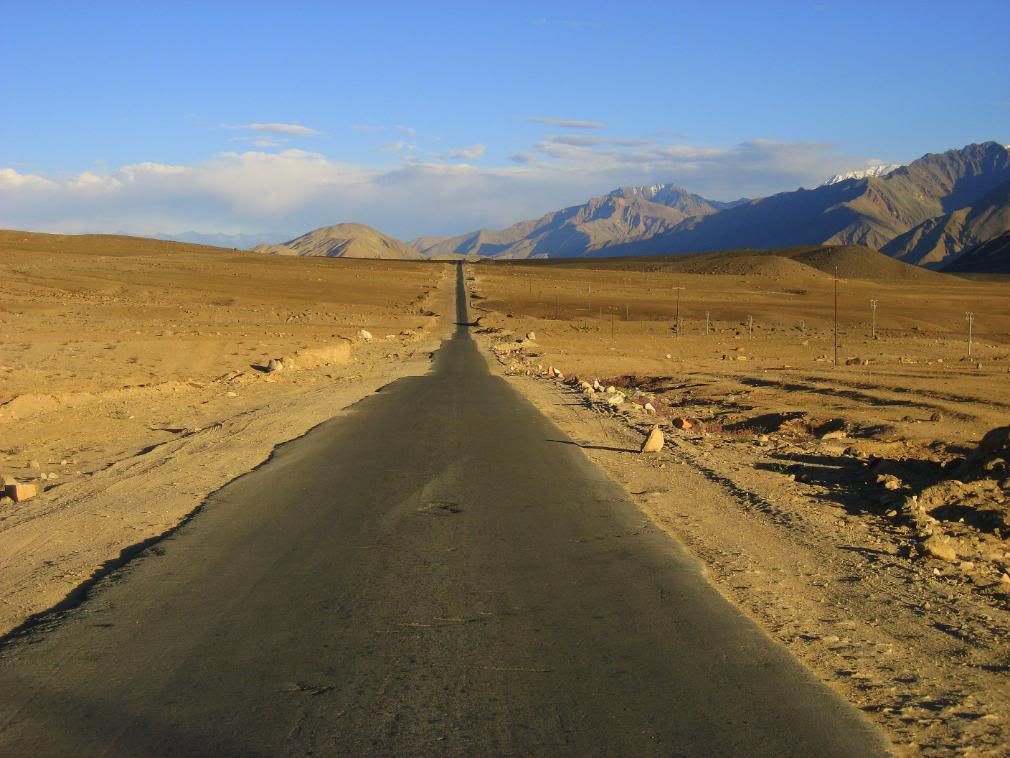 (Arriving at Pangong Tso)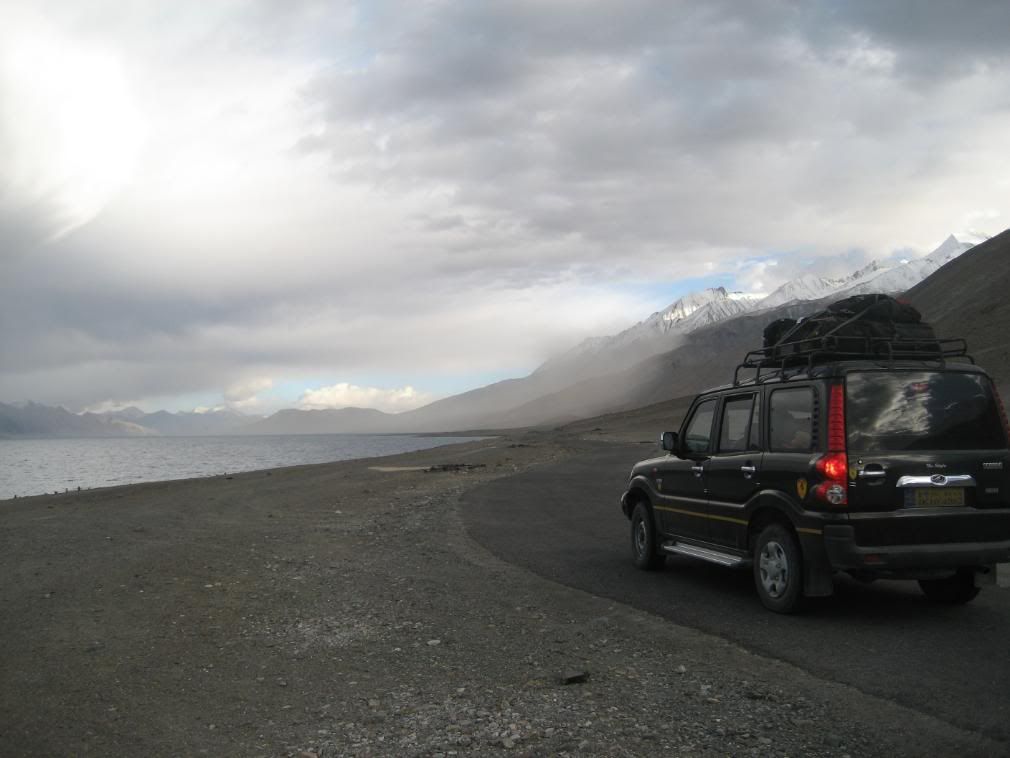 (India-China border)
(Pangong Tso .. Tso means Lake)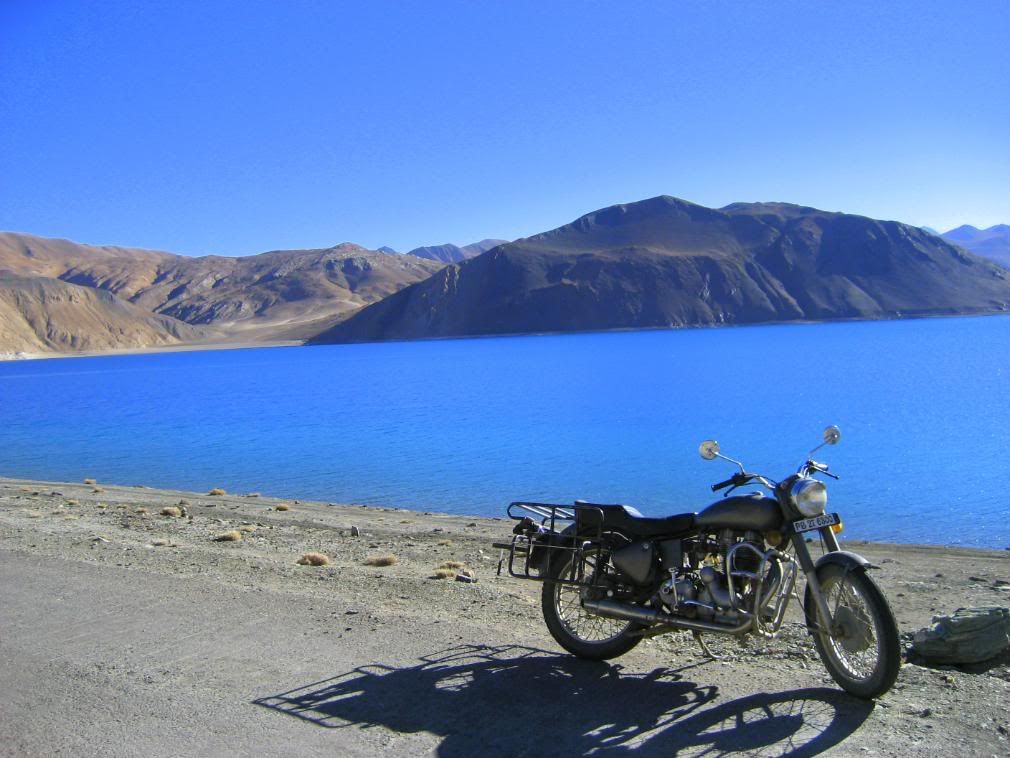 (Another lake)
(Stall somewhere in the middle of nowhere after having passed the highest motor able road in the world)
(Winding road to Manali)
(Lone trucker, Crazy Road)
(My favourite picture of the trip … my friends SUV amidst stunning Kashmir backdrop … really Incredible India)
(Indian road, and the drivers are both crazy)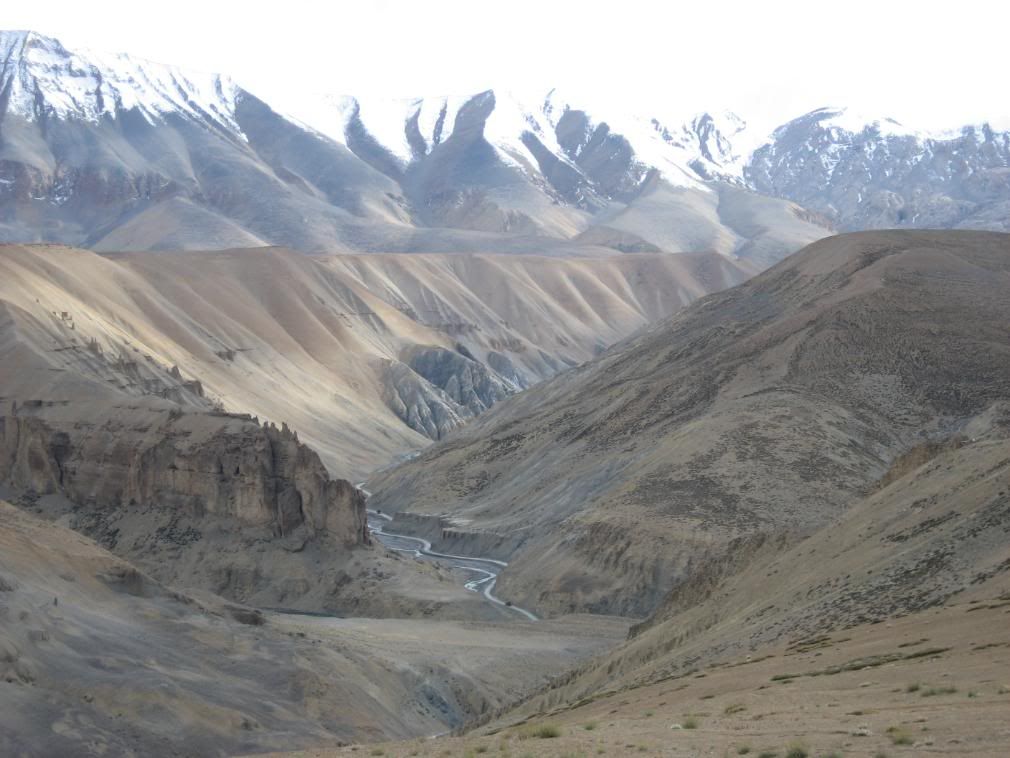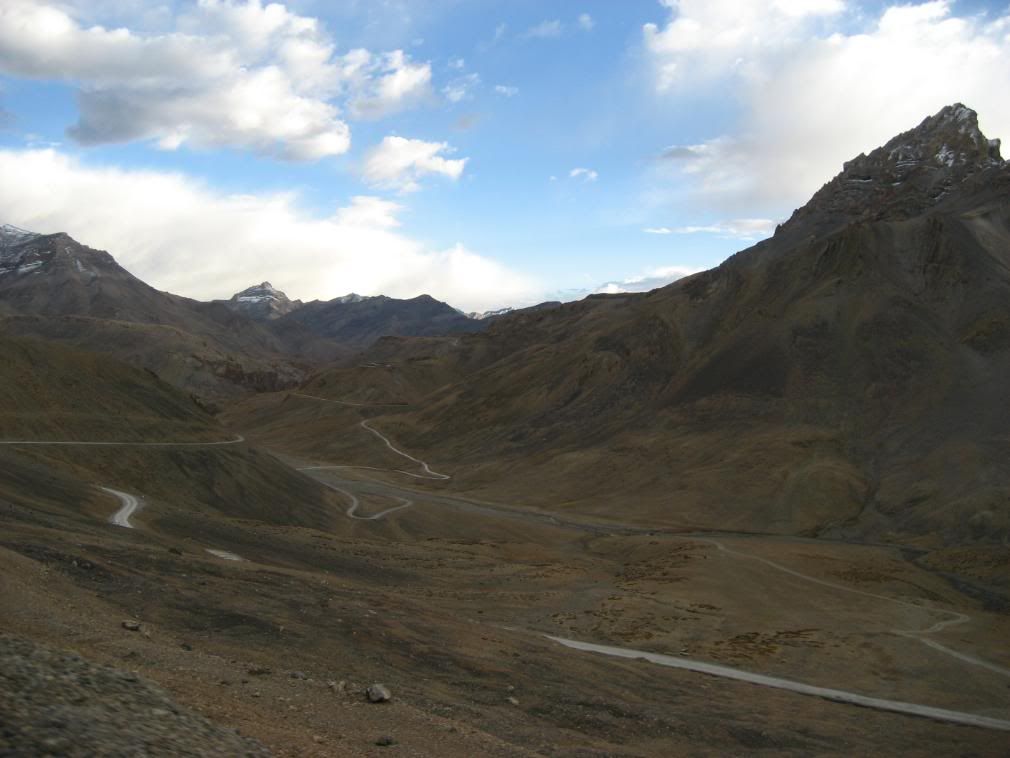 (Shadows, near the Kashmir-Himachal Pradesh border)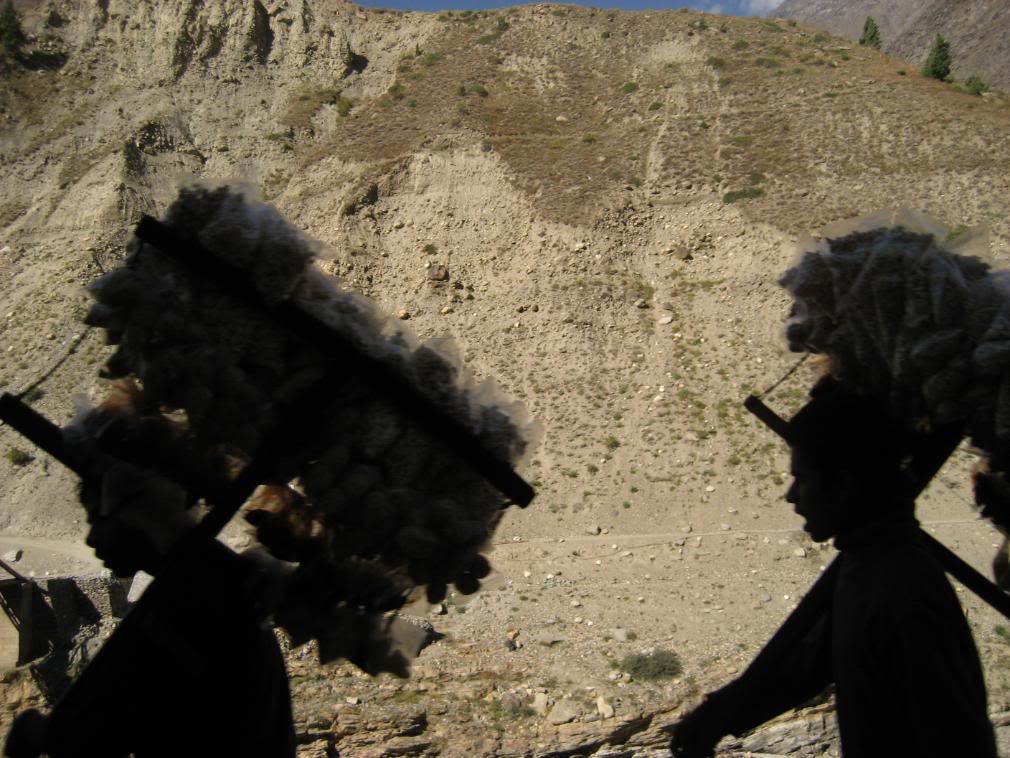 (I drove this!!! And, I want a Mahindra Scorpio SUV here in Venezuela)
(Shoes, random small town, Rajasthan State)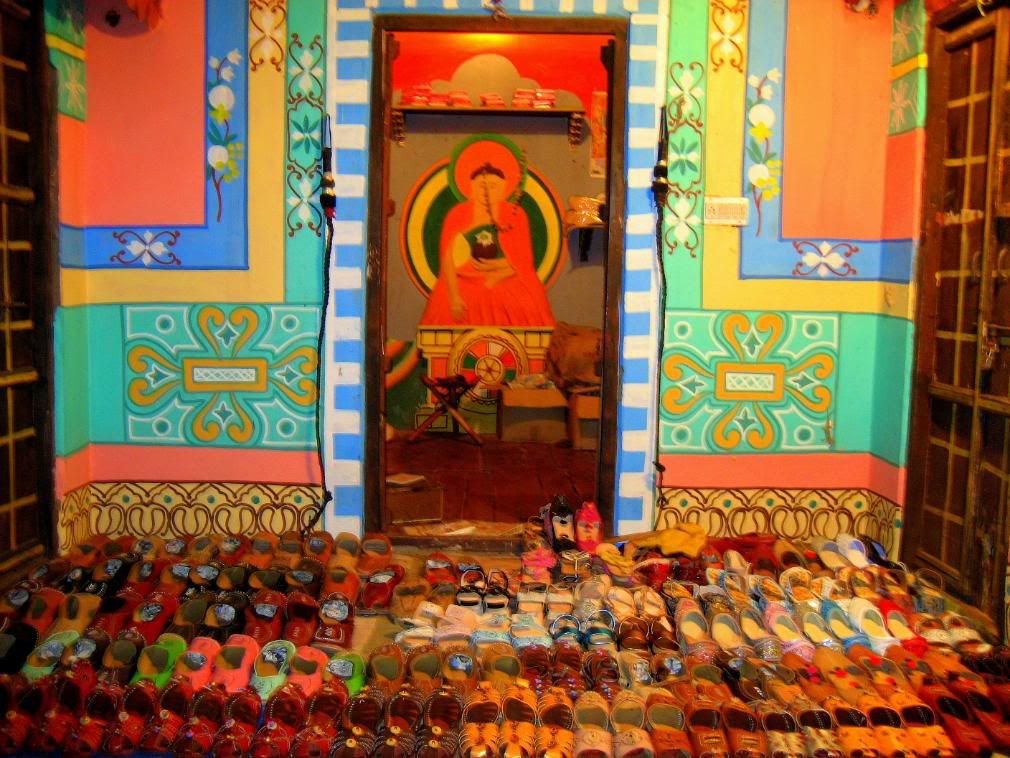 (Jaipur, Rajasthan)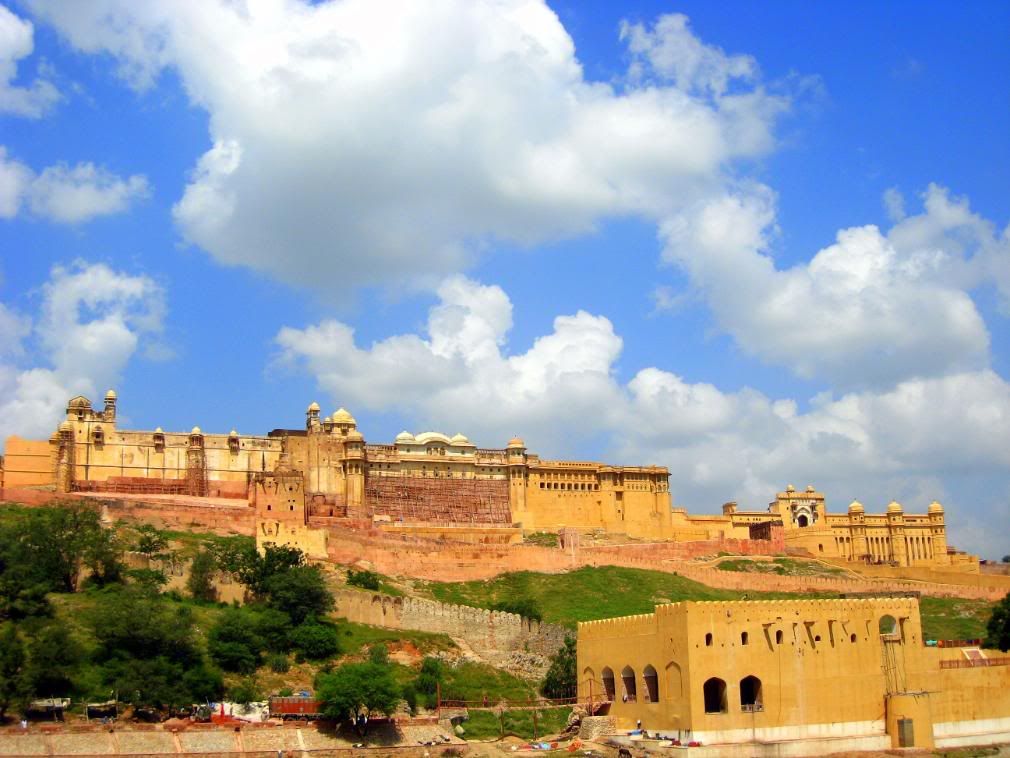 (Inside Jaipur Fort, Rajasthan)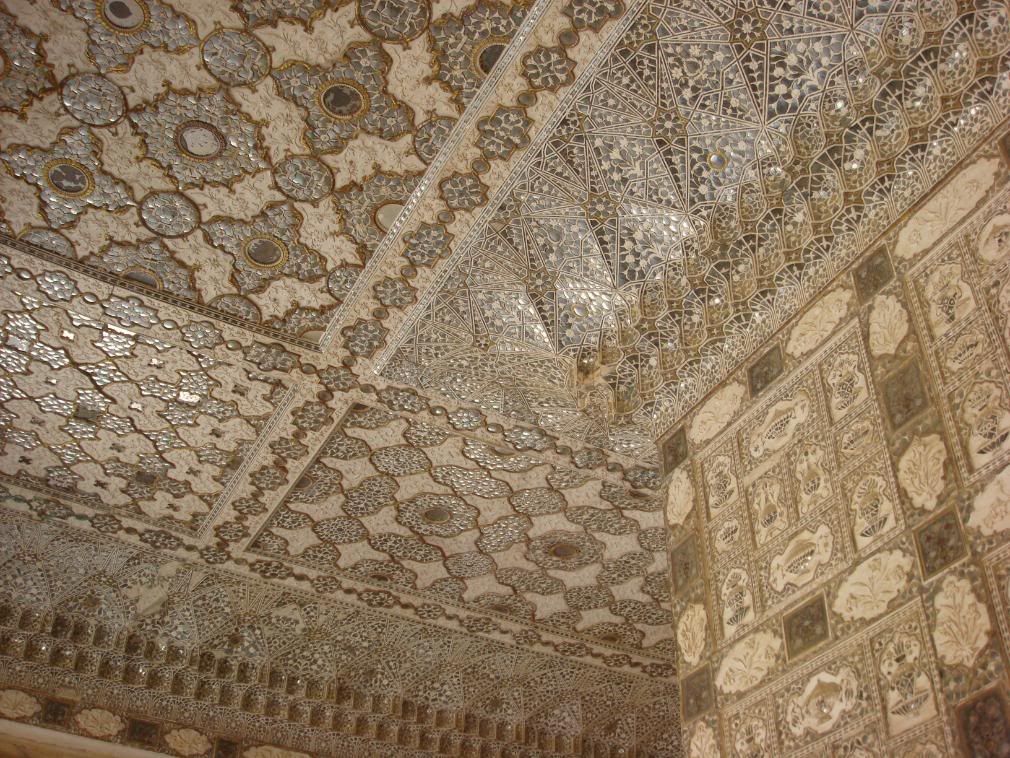 (Jaipur, Rajasthan)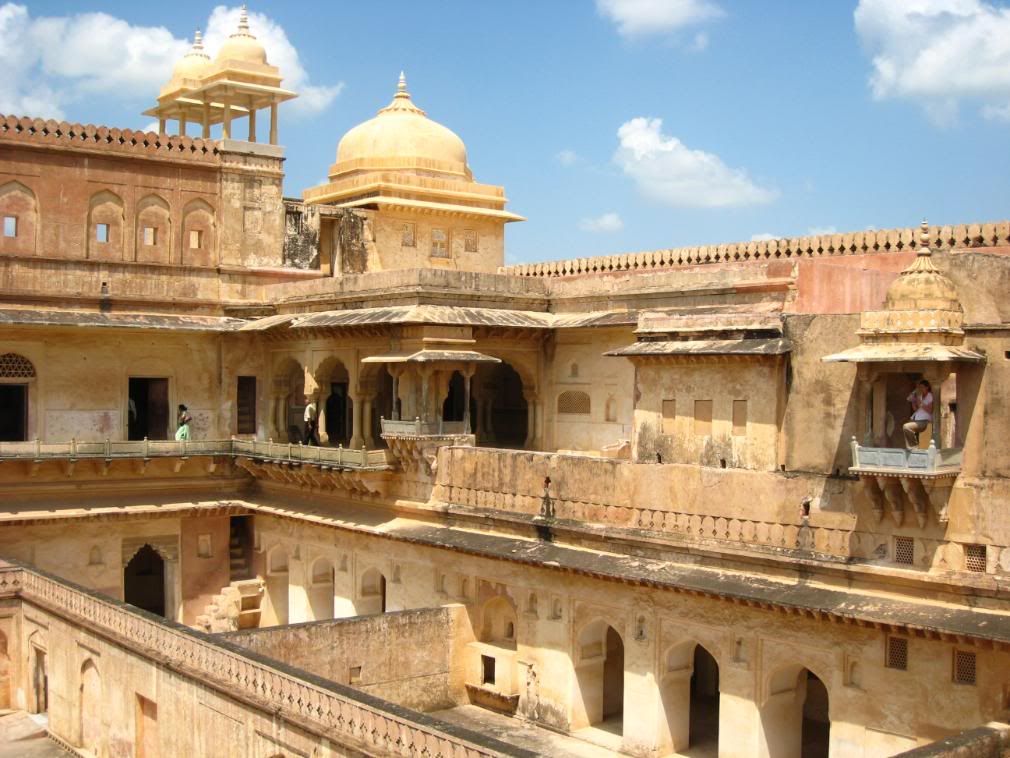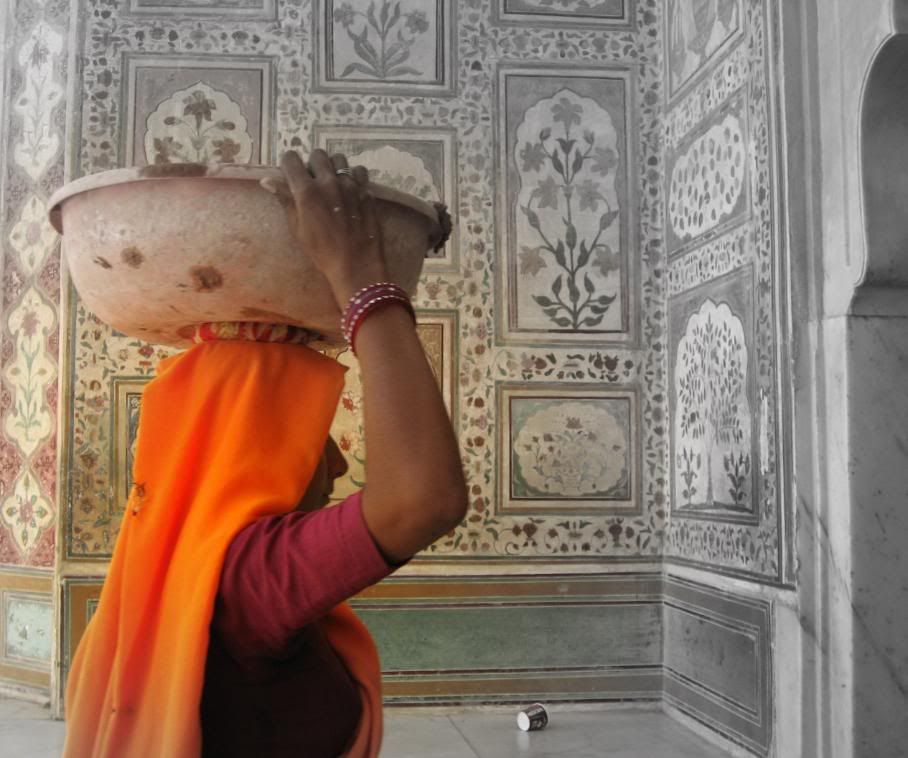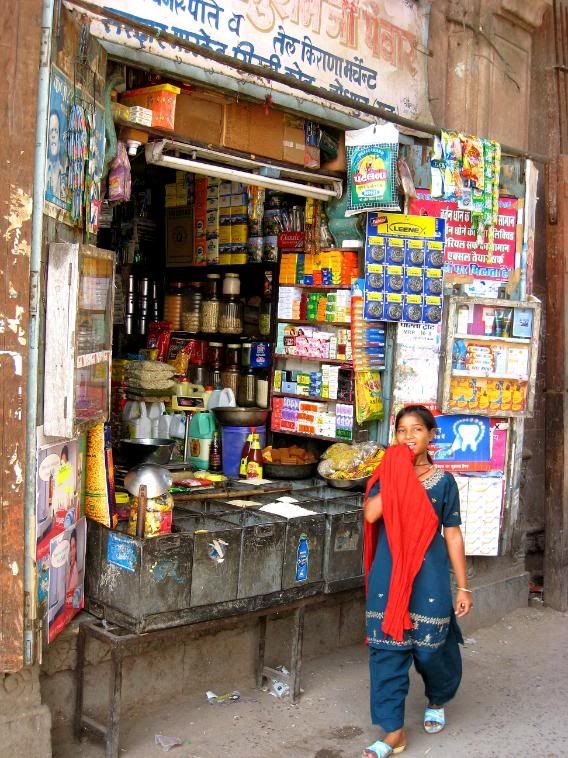 (Jodhpur Fort, Rajasthan)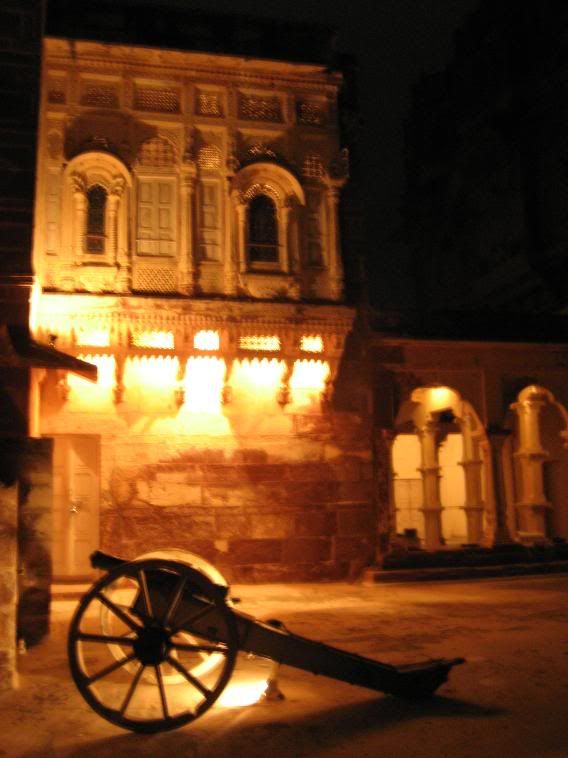 (Jodhpur, Rajasthan)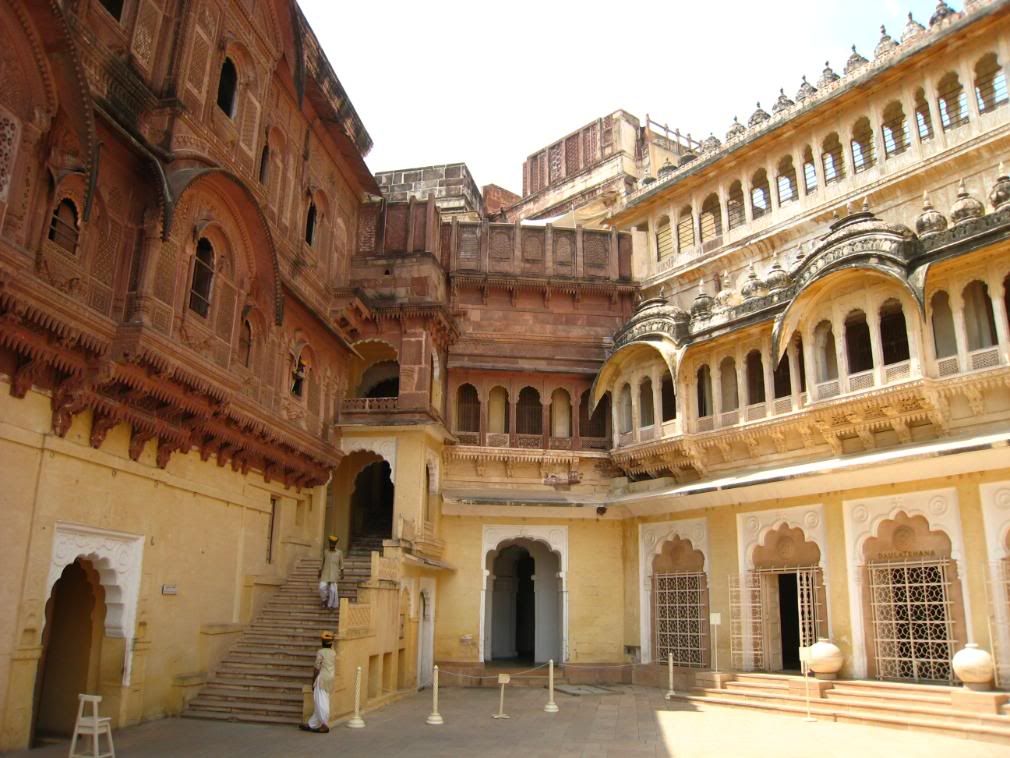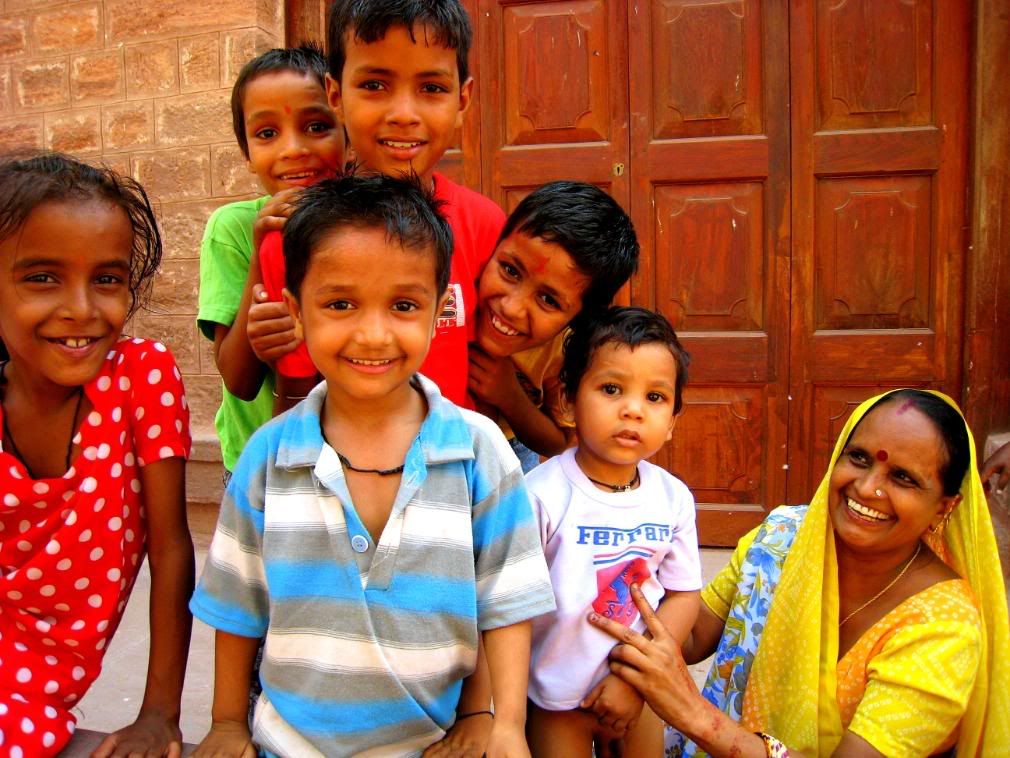 (Taj Hotel, Bombay. I pampered myself for a night)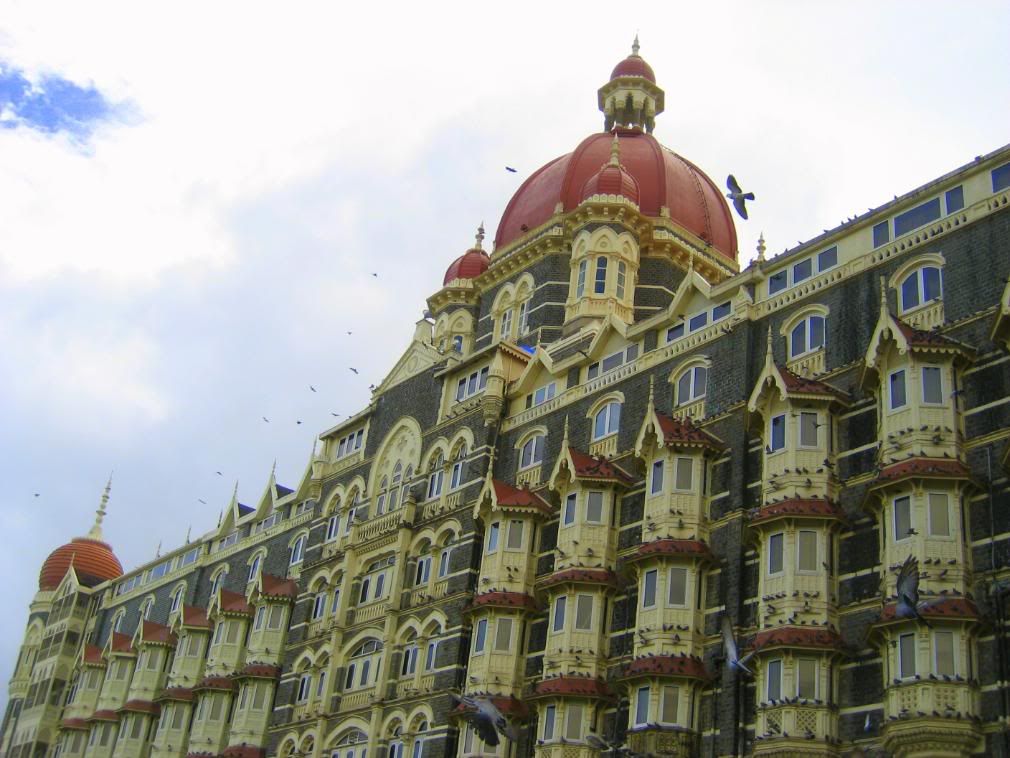 (Old and New, Bombay)
(Train station, Bombay)
(Sun sets on Bombay's crazy expressways)
(Goa)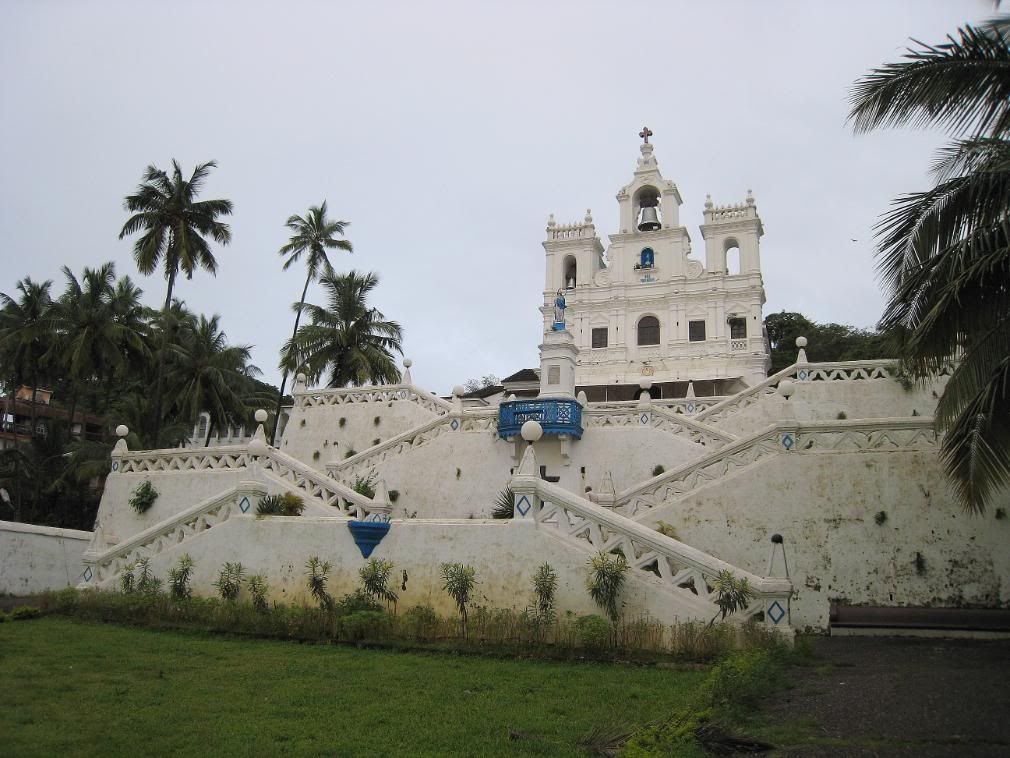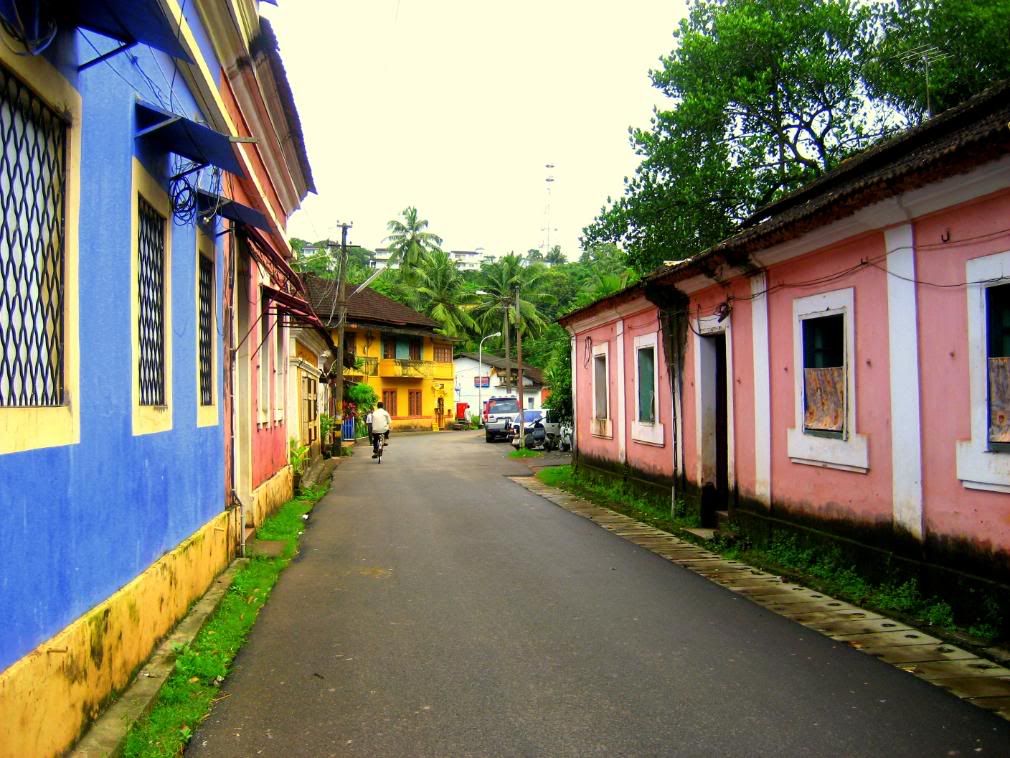 (Calcutta, Bengal = Communists = Strikes = Intellectuals = I LOVE IT  
… even, the French would be proud  
)
(Why India will rise … random young boy sells tea and has time for the newspaper)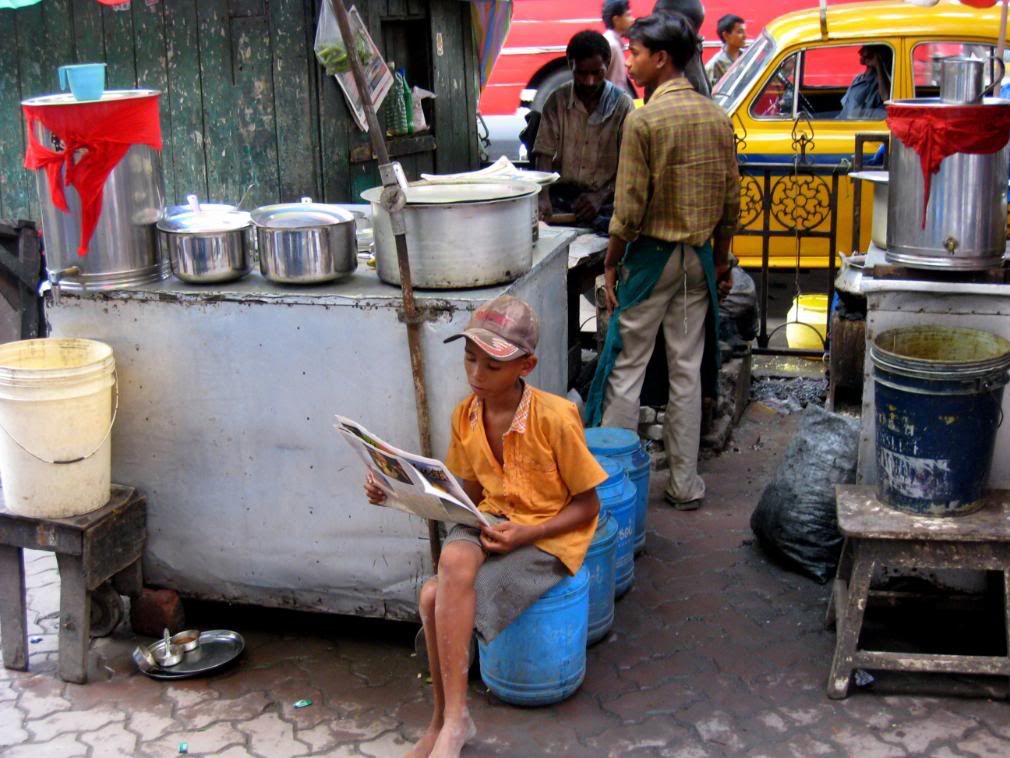 [Edited 2007-12-24 22:17:17]