This is after much delay, a lot of things got in the way, better late than never…sincerest apologies!
So, after some time in Hong Kong and Taipei, it was time to go to Malaysia with Malaysia Airlines. Honestly, the Airport Express system is one of the best inventions since sliced bread. Not only does it run on time and smoothly, the in-town check-in system is amazing and saves you time and aggravation—it's magic!
The airport, which is usually the first and last impression of a place, is one of the best I've encountered. It's got loads of free wifi, shopping and sit-down restaurants to keep you entertained. It is also highly efficient…if only the New York area airports could be like this…sigh.
Malaysia Airlines MH075, August 15th, 2007
Hong Kong International (HKG) to Kuala Lumpur International (KUL)
Gate 29
Seat 11H, Class H (Economy)
Departure (Scheduled/Actual): 09.15 (on time)
Arrival (Scheduled/Actual): 12.55/12.50
The plane was pretty much empty, with a couple of Chinese tour groups accounting for the majority. For a plane about a third full, the flight was pretty uneventful, and I took the opportunity to stretch out in the middle bank of seats. Nevertheless, the one item that stood out to me was the service. One elderly Chinese man who was sitting across from me looked nervous, and a male and female FA, noticing this, asked him if everything was alright. Being the nosy busybody that I am, he commented that he needed help finding his way to his relatives in Kuala Lumpur. Initially the male FA went so far as offer a drive to the address. The older gentleman instead asked how he could use public transportation. The female FA proceeded to show him the map at the back of the "Going Places" inflight magazine. Unfortunately, he noted that he did not have local currency, and only had Hong Kong Dollars. So, the male FA changed money for him at a lesser rate so that the older gentleman could afford to go on the Airport Express. Another less memorable moment was the fact that a guy asked for playing cards, and was presented with a whole stack of them.
Honestly, for me, it's the little things, such as kind-hearted connections and going above and beyond, that make flying a truly great experience.
My experience in Malaysia can be summed up in my congratulations. Malaysians, you have a great country! I'm sure that like everywhere, it has its fair share of problems. Yet, I find it hard to put into words how sublime everything was. From Kuala Lumpur I went to Penang and Cameron Highlands. I loved the street food, the spectacular scenery, the hidden waterfalls, the quiet beaches, the big animals and the great highways (nice smooth rides, not the bump-your-ass kind). All good things must come to an end, and this was no exception, so with trepidation, I went on the early morning flight back to New York (via Stockholm).
Malaysia Airlines MH090, August 23rd, 2007
Kuala Lumpur International (KUL) to Newark Liberty International (EWR)
Gate C27
Seat 31E, Class H (Economy)
Departure (Scheduled/Actual): 08.50 (on time)
Arrival (Scheduled/Actual): 18.55/18.53
Overall the flight was the same as the way coming to Malaysia and Hong Kong, service with a smile, but with tastier food than on the way going. Service was with a smile and a scented hand towel or a pack of peanuts. Requests that couldn't be filled were met with a sincere apology. Frequent drinks runs were great.
The stop-over in Stockholm was a mess, a complete 360 degree turn from the way going. Everyone had to disembark with their carry-ons, and everyone was pushing every which way to try and go push ahead. I thought the subway in New York was bad…but this was something else. Fortunately for my sanity, most of the passengers on both sectors (KUL-ARN, ARN-EWR) were Swedish, and didn't have to go through the same rigors.
Overall, Malaysia Airlines' hardware product needs some improvement. To nitpick (but not wholeheartedly) some of the seats, especially going to and from Hong Kong, were a bit worn. The entertainment system also, although far advanced compared to anything the US has, had some drawbacks (i.e. how many times can you humanly watch "How I Met Your Mother"?).
Like I said before, it's the little subtle moments that truly make something great. Its greatest strength though, is its software, the personnel and the crew that work there, who always serve with a smile and go above and beyond. Bravo MAS, and great job representing a great country, you got one fan rooting for you!
Questions, comments, concerns greatly appreciated and welcome.
Photos:
Plane parked at HKG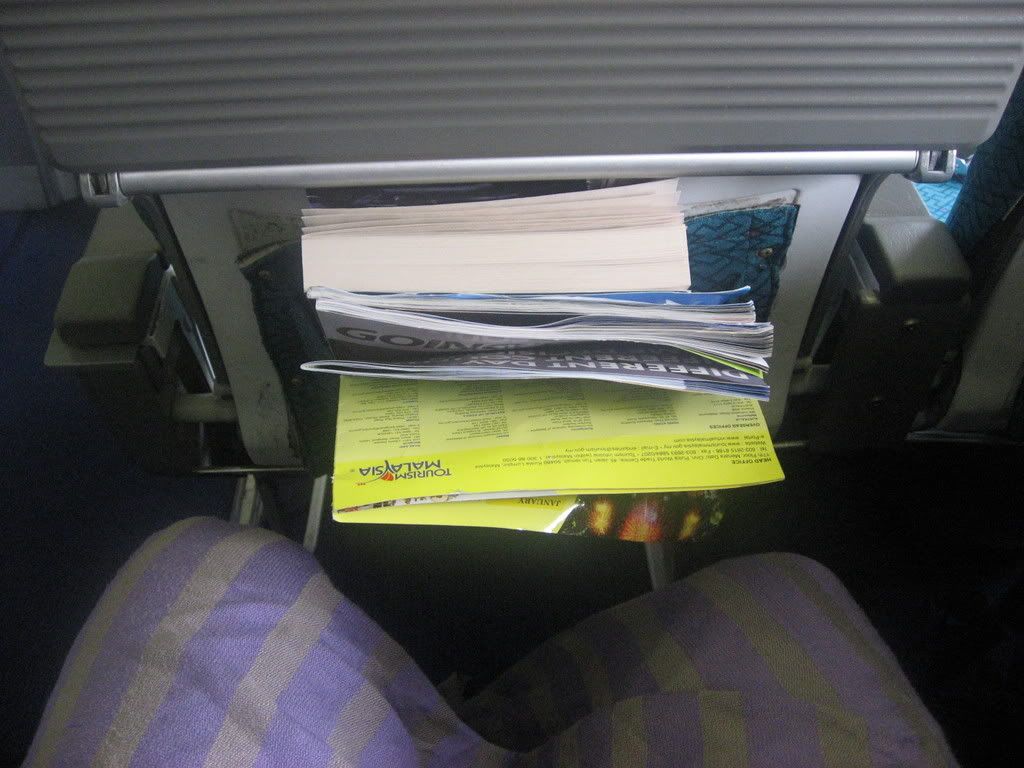 Seatback
IFE
Meal Choice #1
Meal Choice #2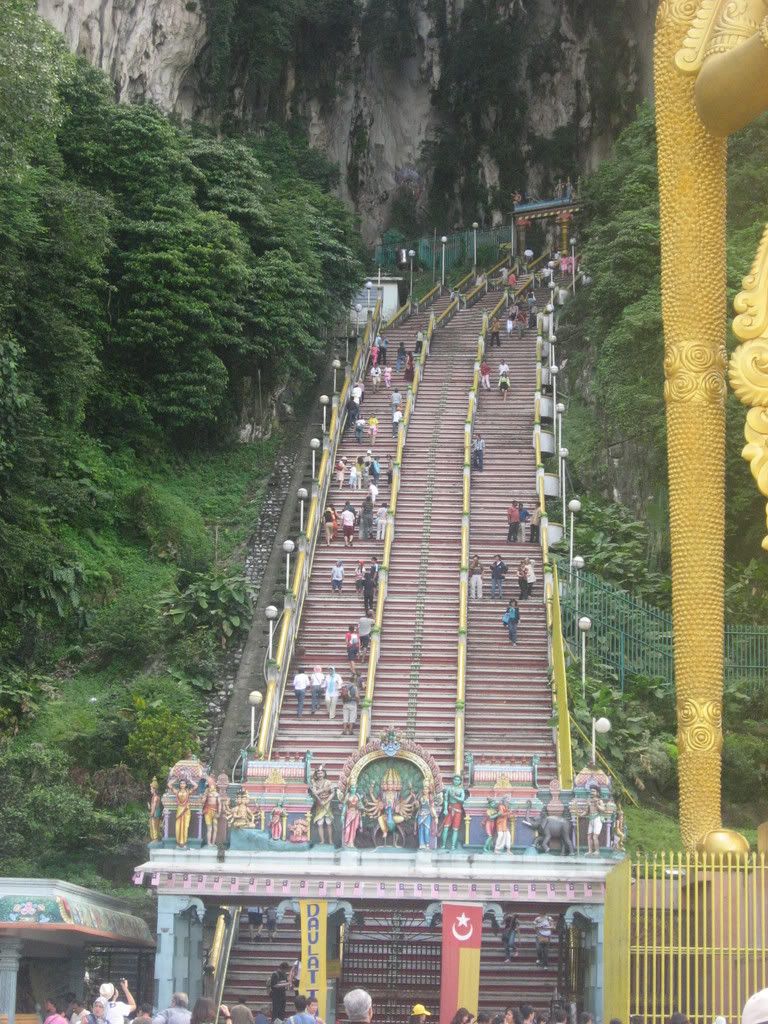 Batu Caves
Cheeky Monkey
Damn good meal
Milipede love
Scorpion I encountered in the forest.
Leaf bug that's not fooling anyone
The Fugly Bee
Tea plantation in Cameron Highlands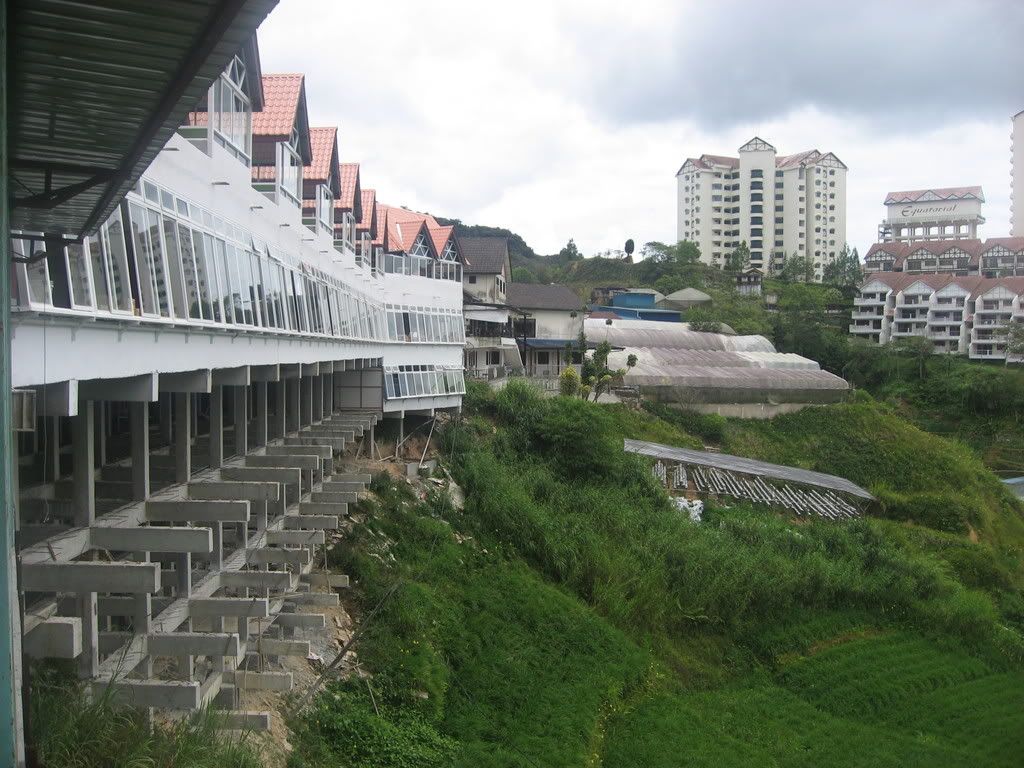 Cameron Highlands marketplace
Hidden Waterfall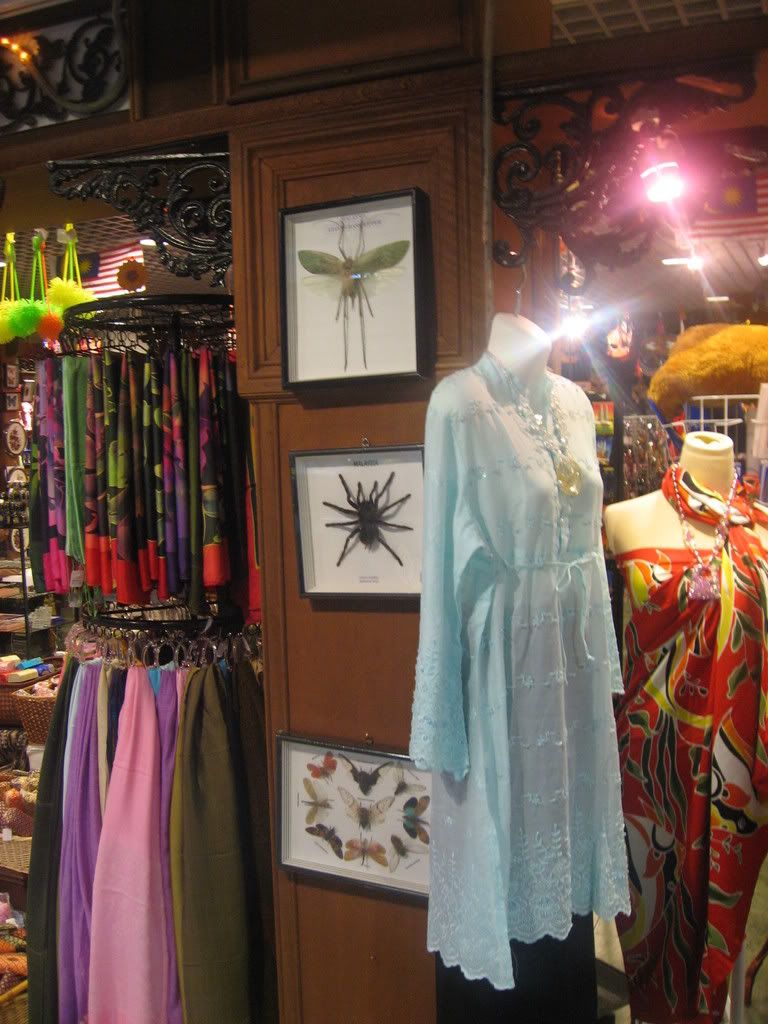 Shop at KLIA...with bugs.
Golden Lounge. I think my invitation was lost in the mail.
Nice forest thing in the middle of the airport.
What do you do for 20 hours on a plane? Eat and sleep, observe:
Groggy wakeup over somewhere