I've always been excited at the prospect of flying in a turbo prop, and seeing as a visit to my girlfriend in Berkshire was coming up for New Year, I decided to dump the long long First Great Western train journey, and decided to fly with Air Southwest. I picked up a one-way fair for £35.00 on the 7:20am departure on the 31st, bit of an anti-social time for my parents..but flying 4 hours later on the later ASW rotation cost about £50.00 more. Note I didn't fly back, I came back on the train due to the monumentally high fair. Sorry that the pictures aren't amazingly good, I wasn't that interested in taking too many.
From: NQY
To : LGW
Estimated Time Of Departure: 07:20
Actual Time Of Departure: 07:15
Estimated Time Of Arrival: 08:30
Actual Time Of Arrival: 08:10
Aircraft: Dash 8 Q300
Reg: G-WOWC
Seat: 9A
Ticket Price: £35.00 Single
View Large
View Medium


Photo © Martin Stephen
My street before leaving.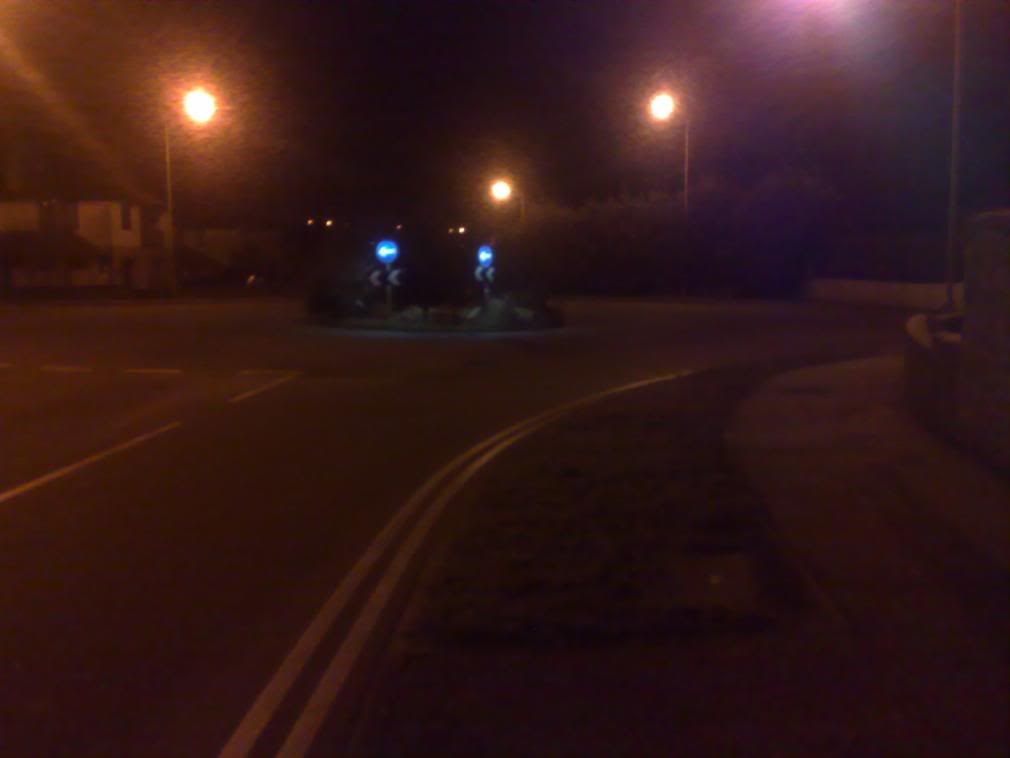 Left my house at 06:00 for the roughly half hour drive to Newquay Cornwall Airport, where the weather was pretty cold, but nice enough. As my Mother and I parked up, another Dash 8 was was preparing to taxi out for Manchester via BRS and LBA. NQY is pretty simple enough, and really quite tiny compared to most airports I've transited through. Anyway, arrived in perfect time and checked straight in where I selected seat 9A. (Though next time I'll choose 12A or something, because of the engine obstructing the view!). I quickly 'surfed' through security and took my seat in a pretty much bare departure lounge.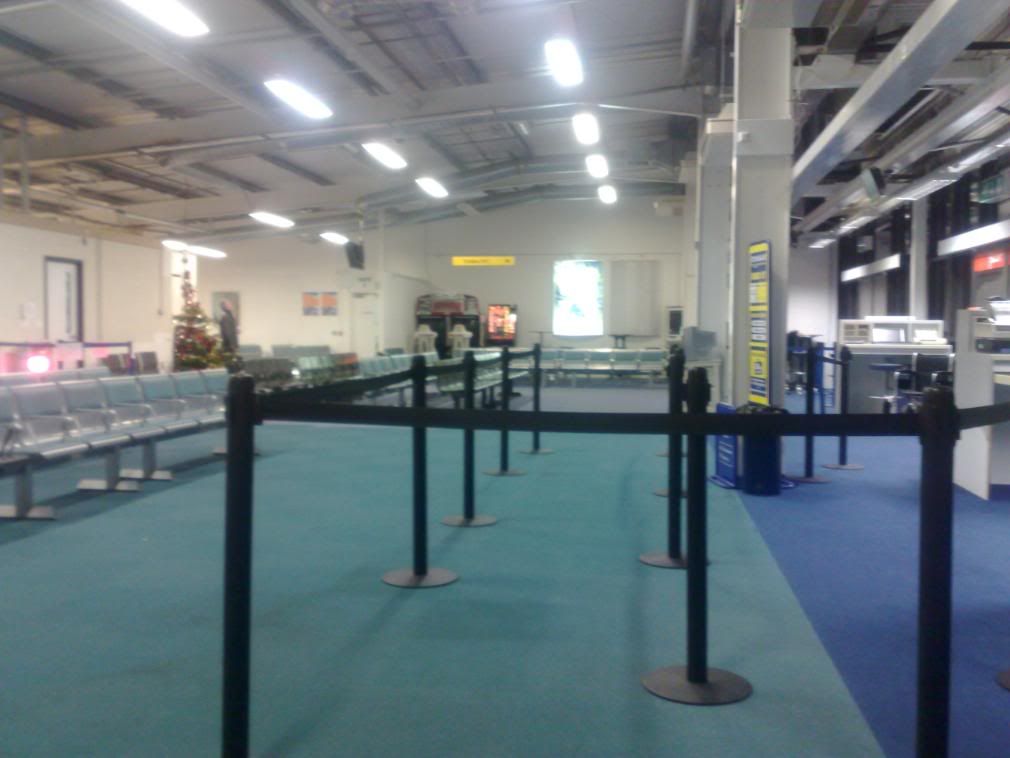 Note they mark the different 'via' destinations too.
Soon after, the flight from PLH arrived, which was the aircraft that was going back on itself to LGW (I presume the aircraft is based at PLH overnight). We shortly started boarding, where there were about 6 people already onboard, I can only guess there were about 15 more of us joining them because the flight was only about 40% full.
Boarding Pass
Inside the cabin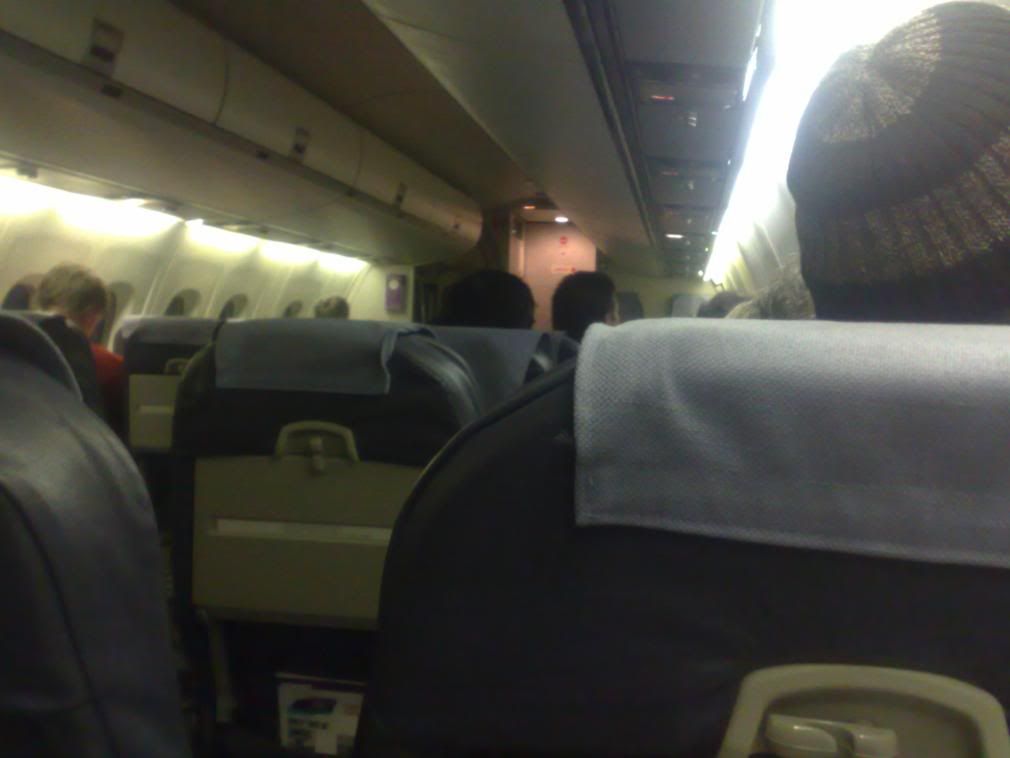 We made quite an early get away, and taxied without hassle to the runway. We soon took off and I was surprised how loud the cabin actually was on departure. Anyway, it was a climb out and we were soon off.
Views of the morning skies.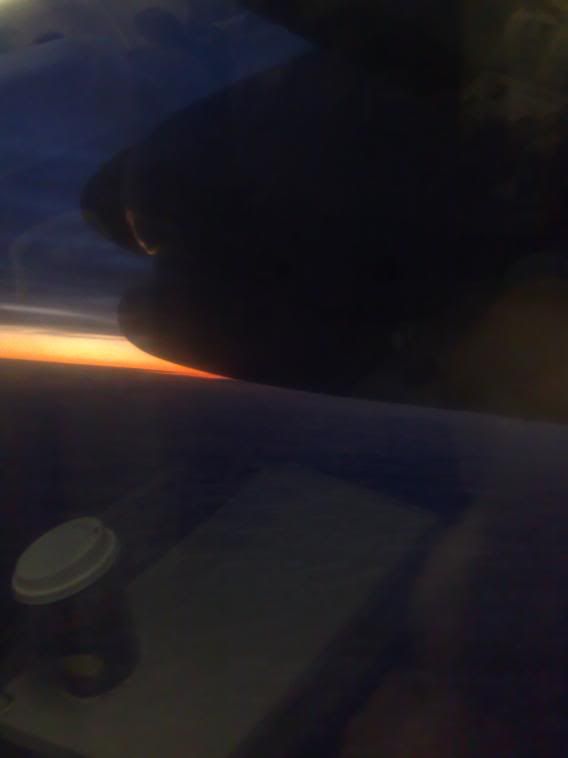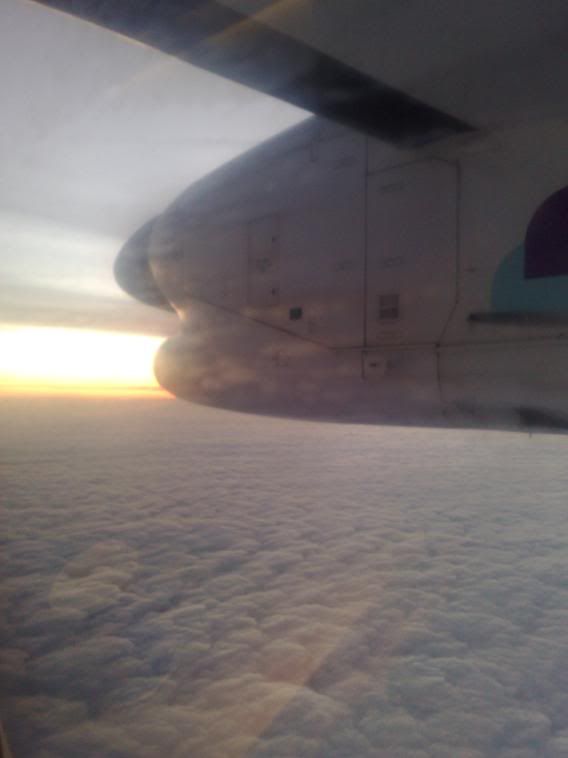 During the flight, the crew of two came around and sold the light snack selections. I bought a cup of tea...not the cheapest in the world, but obviously not as expensive as something you'd expect to buy on Ryanair or similar. You could tell the crew didn't want to be on the flight ideally, but they were polite and bubbly. During the drinks round, we picked up the flight crew talking to us about the arrival, by this time we were about half way into the leg and slowly starting the decent into LGW.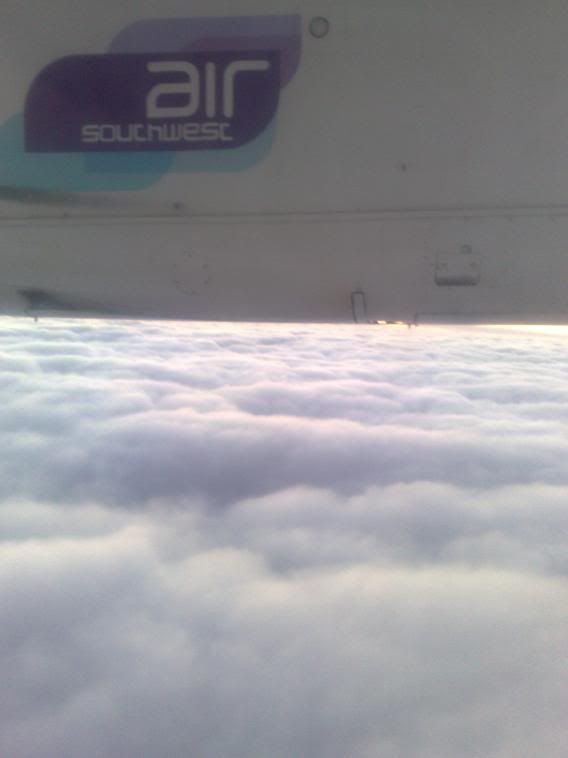 Fluffy Clouds.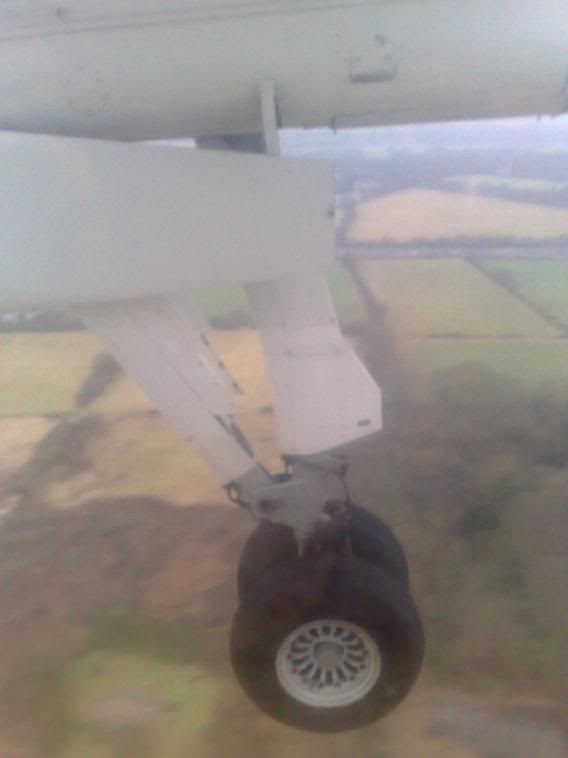 Landing gear down, typical that I was filming and the gear came down as I pressed stop recording!
The decent was very smooth, and its amazing how the aircraft reacts to flap and control movements as if it were a General Aviation aircraft or something. You can physically feel the aircraft slowing down from use of flap and it was interesting to see the landing gear actually touch down on the runway..you get a real rush when you see the sparks come off from breaking! It didn't take long to deboard and we made our way up to domestic arrivals..the whole place was pretty deserted as can be seen from the picture below.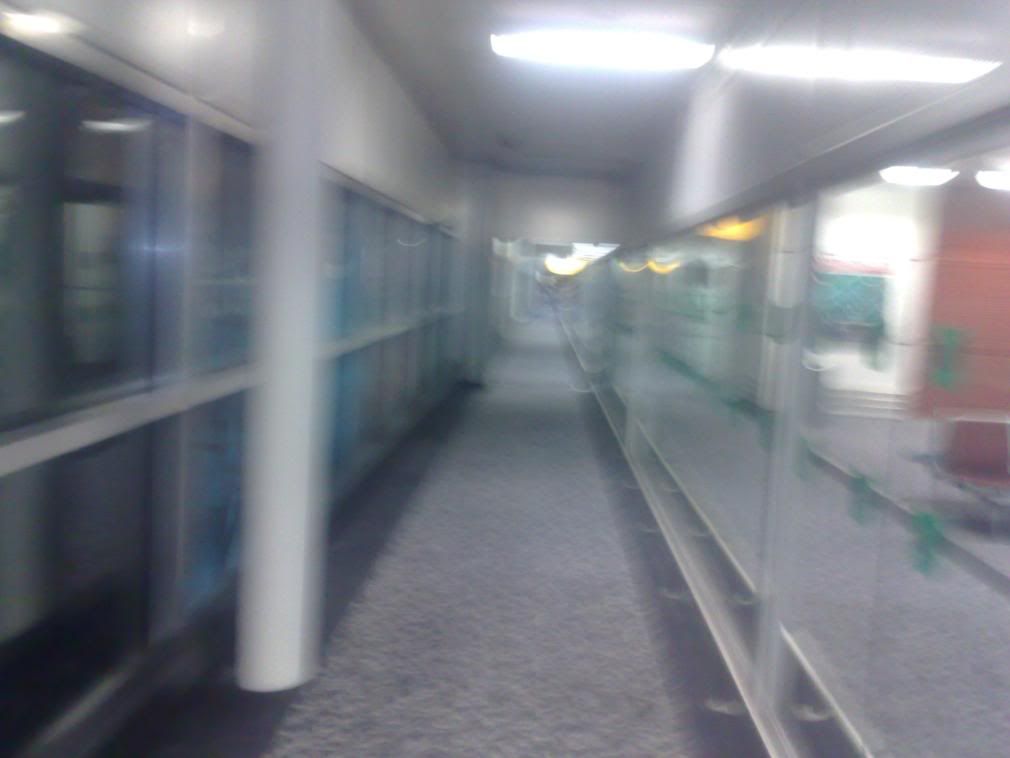 I picked up a few BA complimentary newspapers on the way down..ever so tempting! One thing I noticed about this part of the North Terminal was that it took a hell of a long time to walk to the UK Arrivals!
Ratings:
NQY Airport:
9/10 as always. One thing that annoys me is having to get a ADF Exemption Card to prove I'm under 16... Doesn't a passport do this? They didn't even make me fill it in....
Air Southwest:
9/10 I'm impressed with Air Southwest alot, the crew were polite and bubbly even though they didn't want to particularly spend New Years Eve flying. The ticket was reasonably priced, but not really that low for a LCC..seeing as a single return ticket would of cost £90.00. Flights were ontime, and their Dash 8's seem to be in perfect condition. I think they need to address their ticket prices to stay competitively priced with BA and especially Flybe who are starting flights to BHX and SOU from NQY..certainly options for me in the future.
LGW Airport:
9/10 I was impressed with the airport alot, last time I transited through was in 2004 so I don't really remember the place too well. The toliets I happened to go through in the BA Domestic Terminal were immaculately clean. Though the walk to arrivals is quite long, it was nice to have a look around.
[Edited 2008-01-04 04:38:53]