I just came back from my Christmas break and i was able to take Korean Air's new Business Class seat!! And the whole flight was a great experience although i have flown with Korean Air many of times i would have to say that this new product is by far, refreshing and enjoyable!!! I flew from ICN To LAX on Korean Air Flight 015 on plane HL 7434 Here are some pics of the seat and the meals and please comment i would like to know how to make my trip reports better Thanks.
In the Airport
By the Gate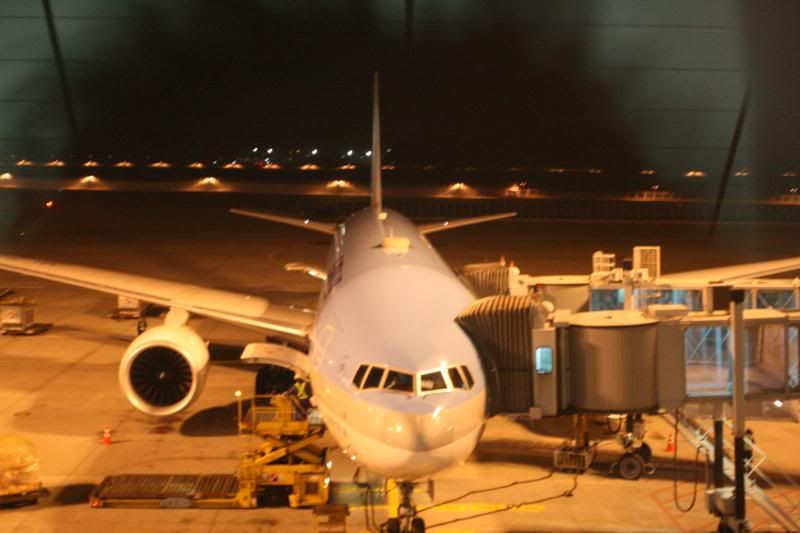 My Plane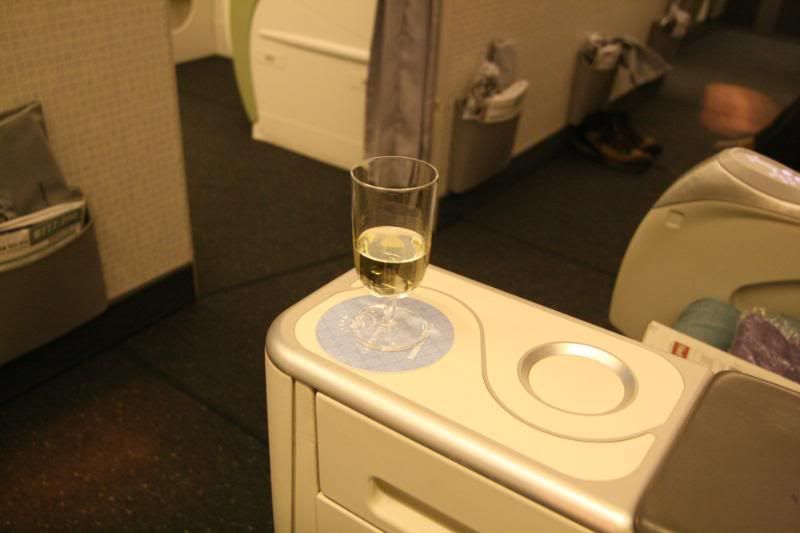 Champagne while boarding
PTVS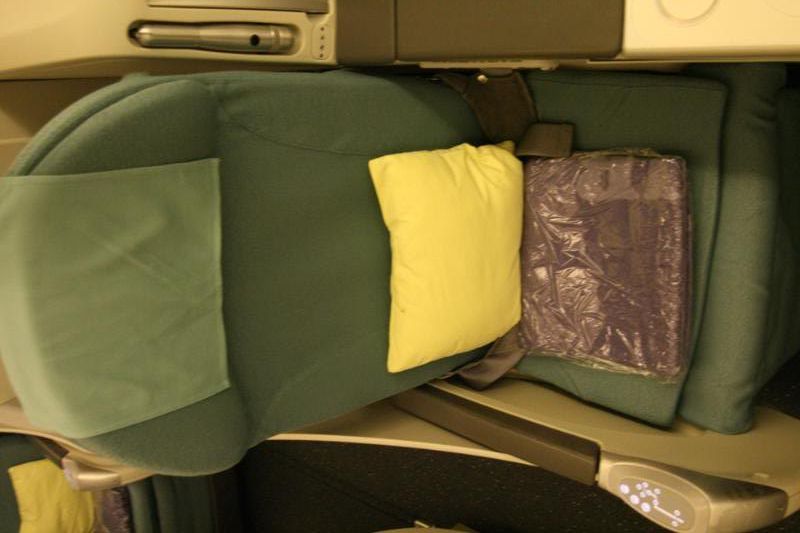 Prestige Plus Seat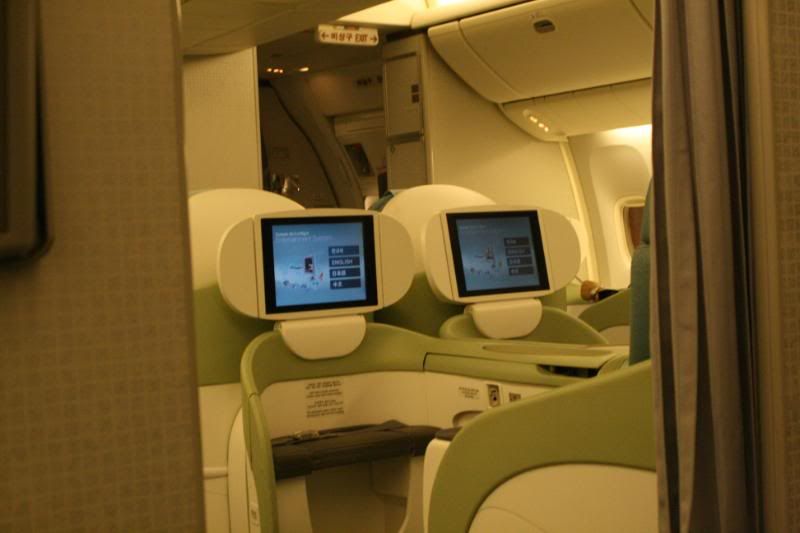 A look into the new First Class Sleeper seats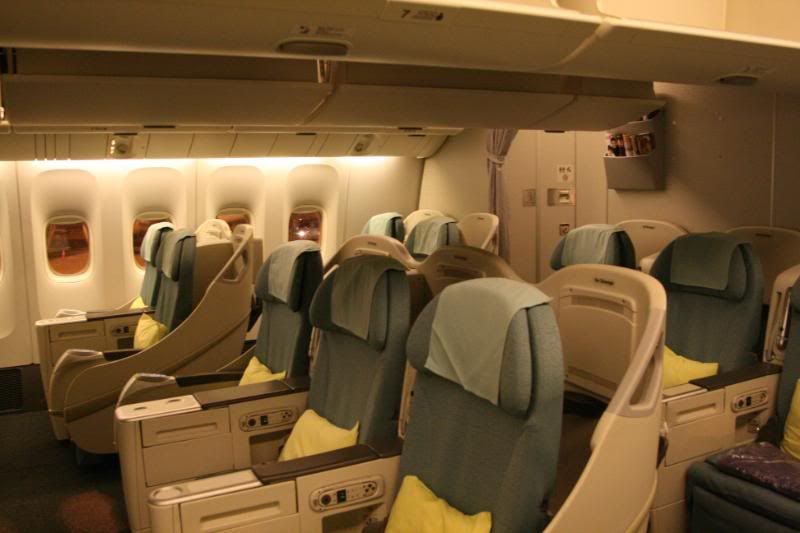 A Look Around The Business class Cabin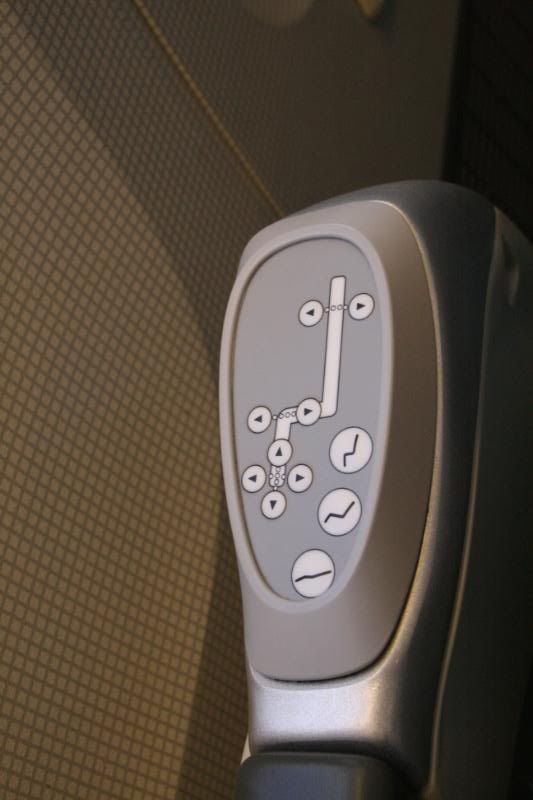 Seat Controls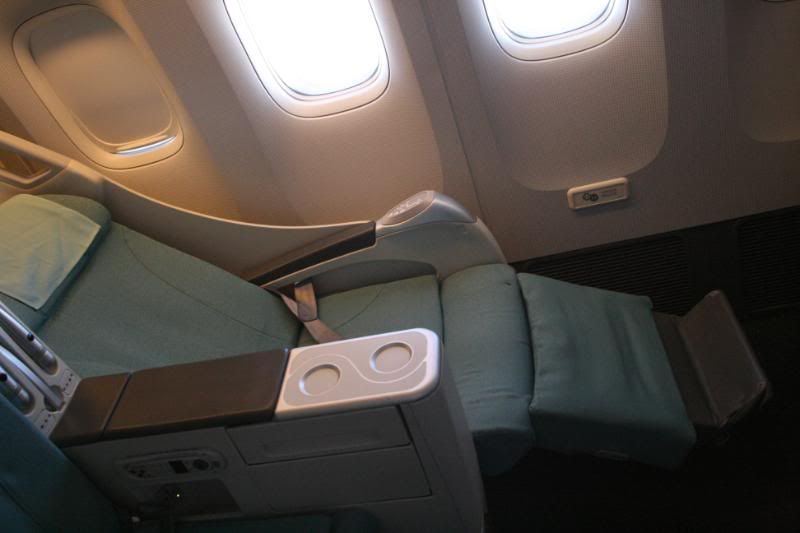 Relax mode setting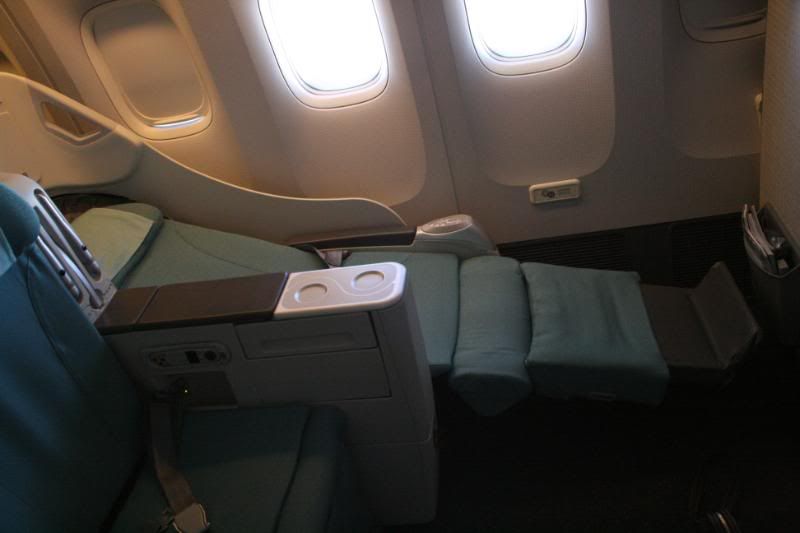 Sleep Mode Setting
Individual reading lights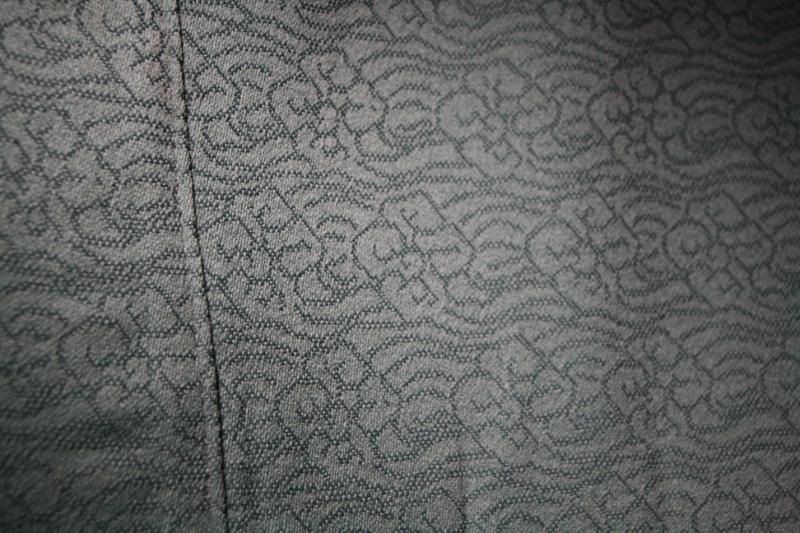 The pattern of the fabric
Dinner Menu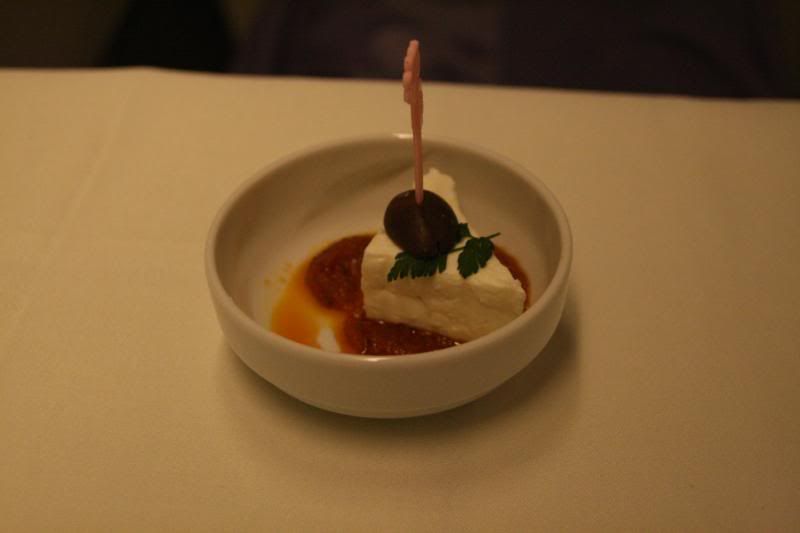 Appetizer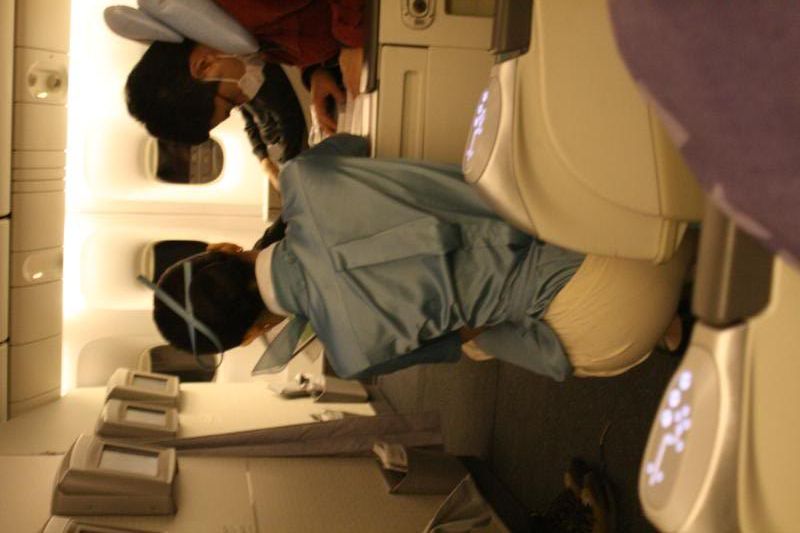 Flight attendant taking an order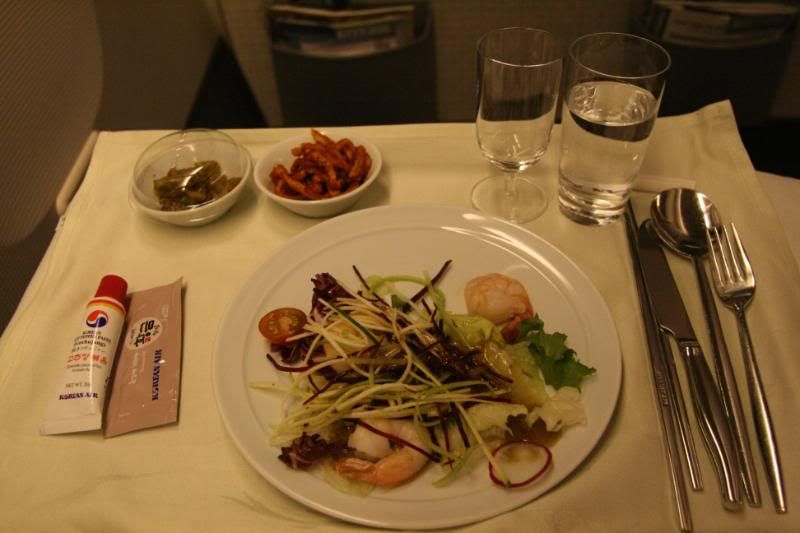 Pre course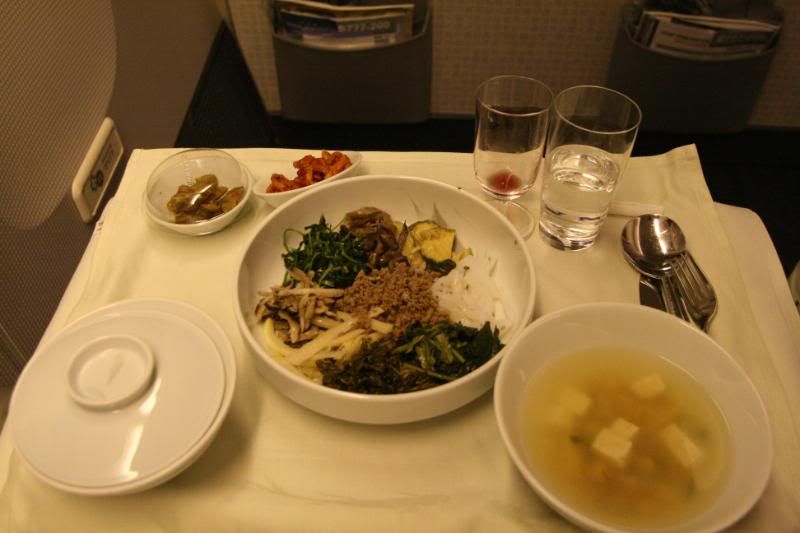 Main Course
Dessert
After the meal service ended the flight attendants slowly lowered the lights and then everyone started to fall asleep. As did i for the seats were sOOOOO comfortable.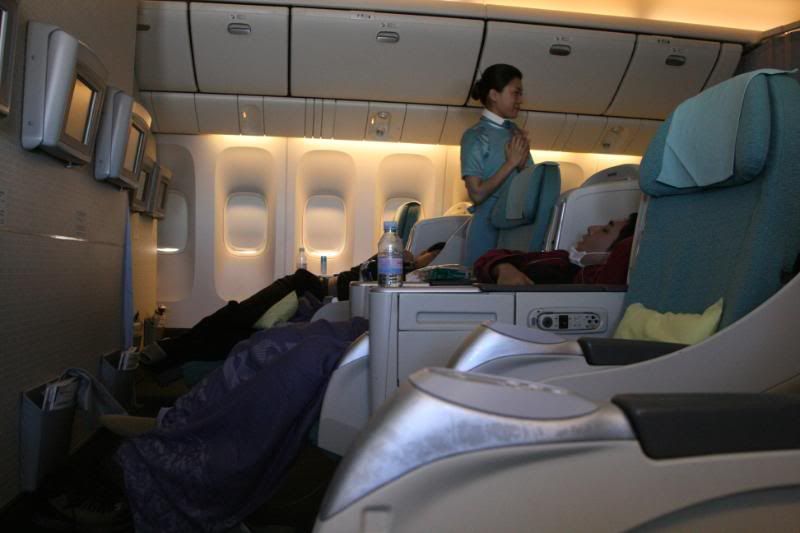 Flight attendant checking up on the passengers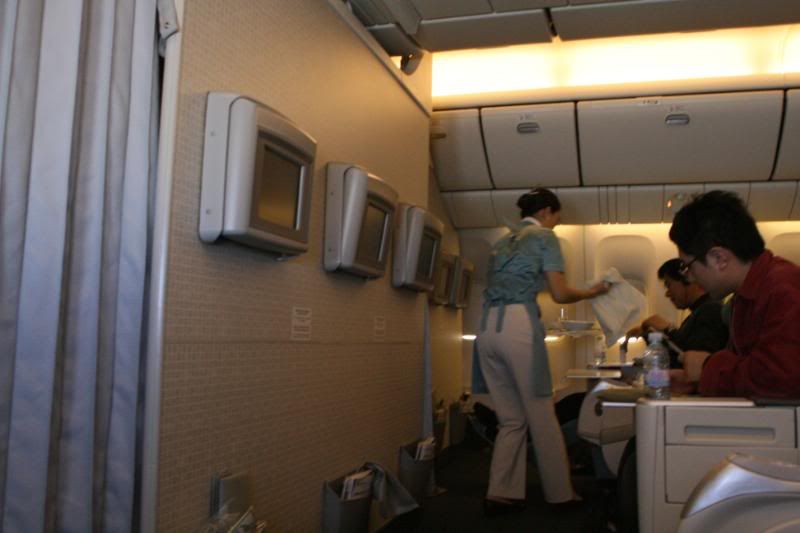 Flight attendant serving breakfast
the flight took about 9 hours and 40 min but i wished for the first time for the flight to be longer because everything was done with the best service. Also the flight was not full so i had the seat next to me empty. Hoped u liked my trip report but since i have so many pics of the seat it would be a shame not to show u because there are none on airliners.net so here are more pics of the seat hope u like them....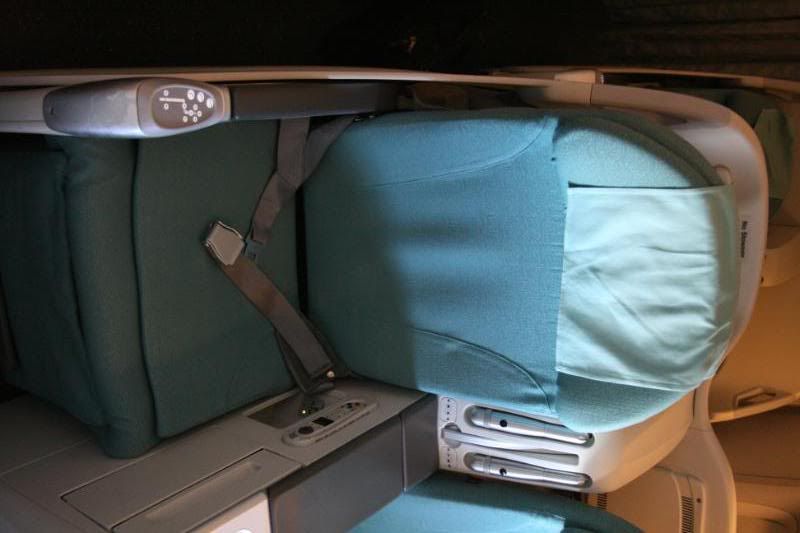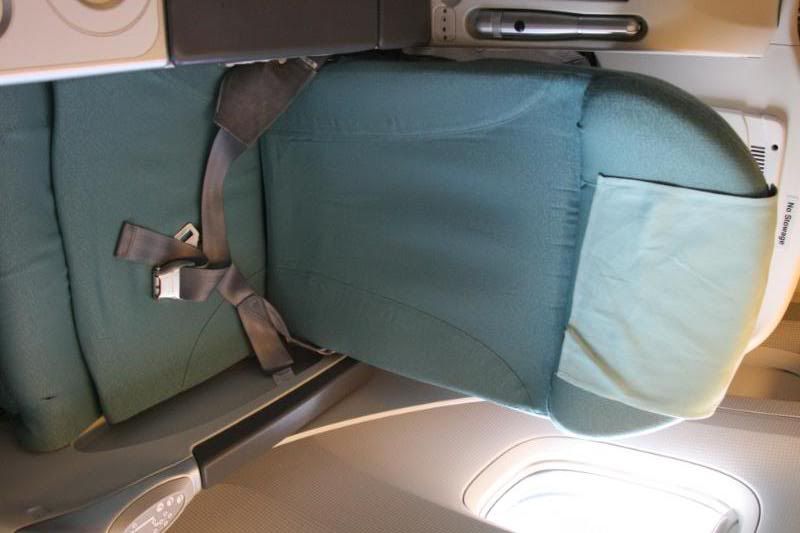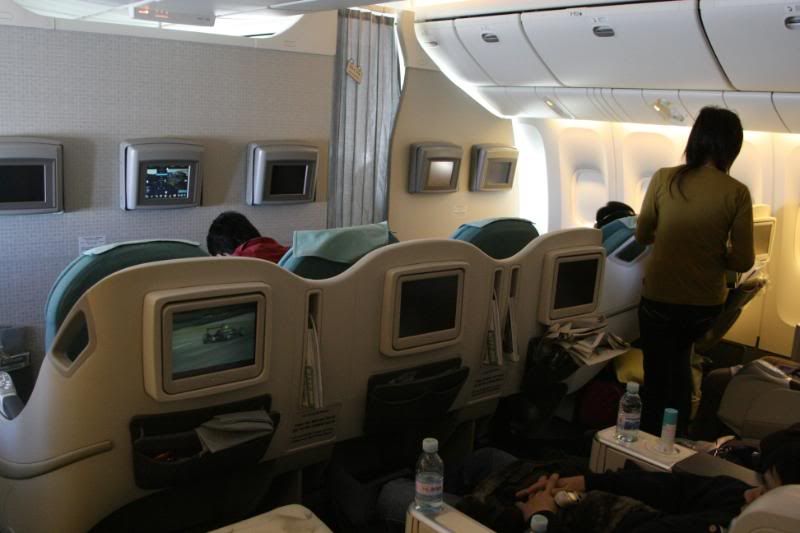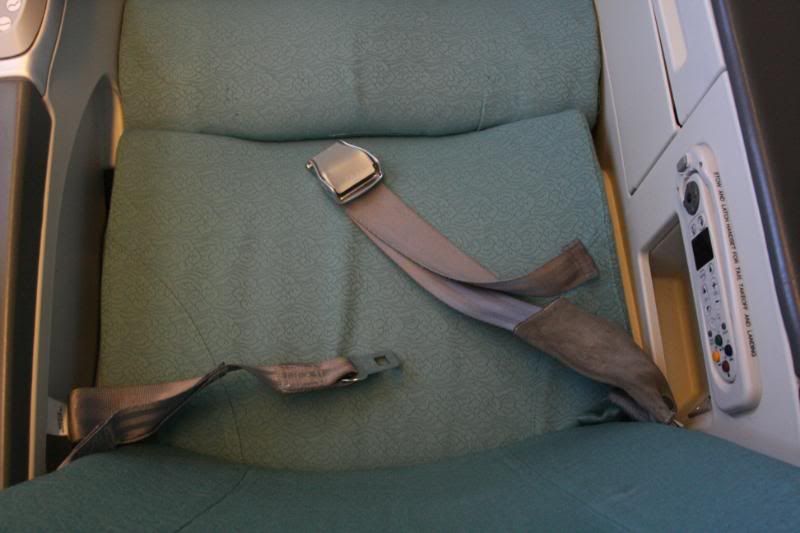 width of the seat
Over Los Angeles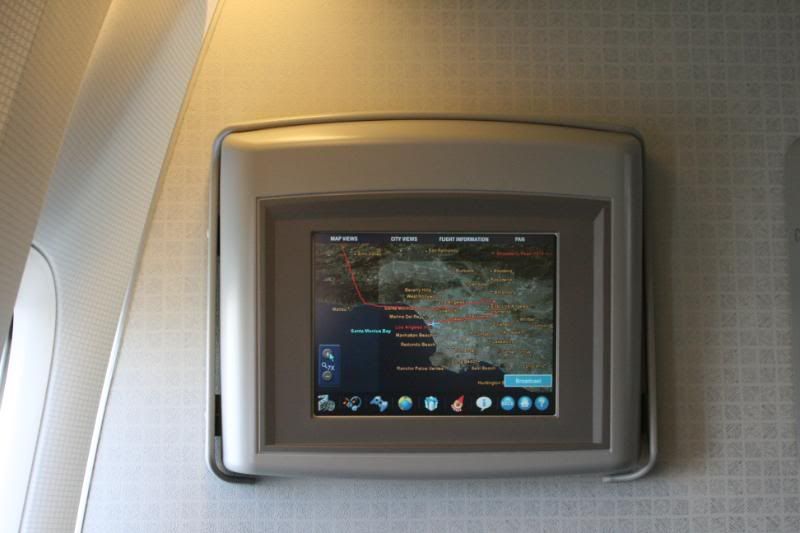 Route Map