Ok my last Mileage run on LX . I decided this time to do a day trip and meet some friends in the city center for a few hours between the flights. Saturday was a good day to do it as its party night in Athens and things go on til 4 or 5am which suited my flights perfectly.
DATE : 12/JAN/2008
ROUTE: DUB - ZRH
FLIGHT : LX 401
CLASS: BUSINESS
SEAT: 3A
REG: HB-IJS
I checked in just before 0930 at the Business class counter. No ques so went right up to the desk. I handed the check in agent my passport and FF card. 3 Boarding cards came out DUB-ZRH-ATH. I took the boarding cards and then proceeded to get a timetable from the Swiss ticket office. Whilst on my way over there I noticed something very wrong on my DUB-ZRH boarding card.
Not a J class boarding card but instead a Y class one !!! Anyway I went to the Swiss ticket office and mentioned it to the very friendly lady. In the meantime a supervisor from a company in charge of the Handling agents (Sky Handling) also came to the office. I asked her if she was in charge of check in and she said she was. I then proceeded to tell her that this is the 3rd time this has happened and I was not happy with it . She tried to blame Swiss saying I must be booked in Y class but the Swiss staff member checked my booking again and I was booked in J all the way !! Funny also how the other two boarding cards came out fine with C class on them. She was obviously trying to blame Swiss and I wasn't having any of it . The Swiss staff at Dublin airport are some of the nicest and helpful you can meet. They also know their jobs thoroughly.
The girl from the handing agent took my boarding card and said she would sort it out whilst I waited in the ticket office. After 5 mins she came back with a C class boarding card with 3A on it. Not the seat that I had pre reserved and she said check in had given it away to another passenger .
Anyway she apologised and said that they had blocked 3C also for me . I didn't mind too much so just thanked her and took the new boarding card. I thanked the lady at Swiss and told her it wasn't her fault but Sky Handling's as usual. She was very apologetic and said it should not have happened.
I proceeded to the Anna Livia lounge ::
After that I went to the BMI lounge ::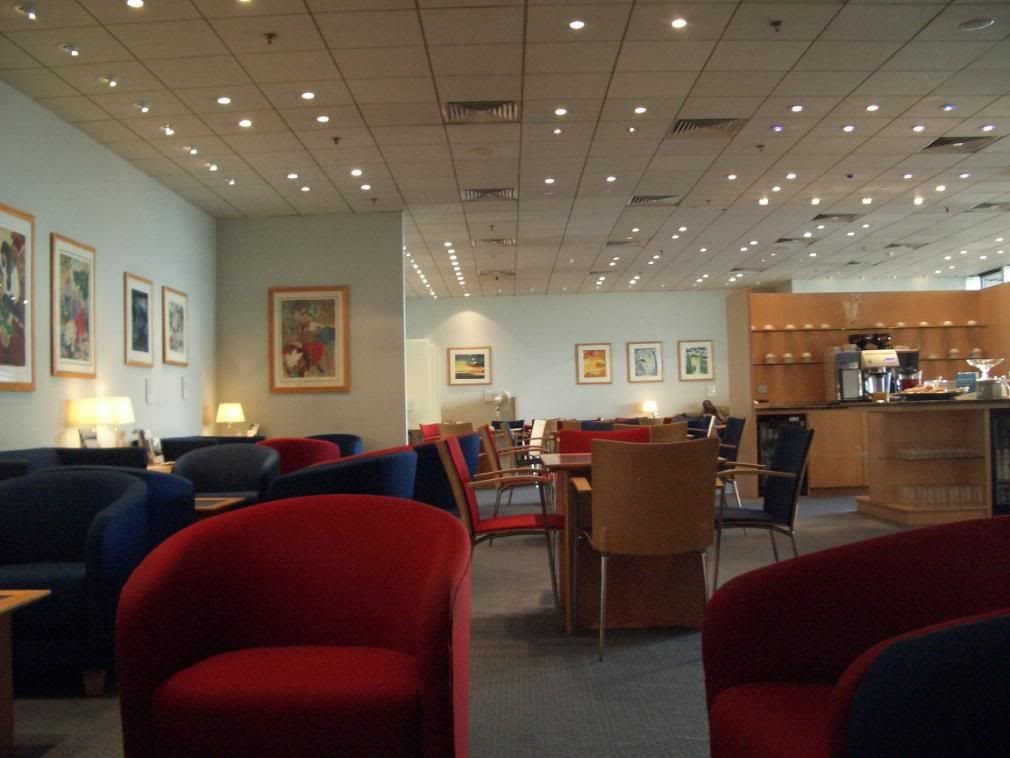 I then went to the Boarding gates which today would be from the C area. As I walked down I noticed that two EI USA flights were going from there also. One DUB-MCO and another DUB-SNN. These flights do not pre clear US Immigration in Dublin. The DUB-SNN is done in SNN and the DUB-MCO is done on arrival which is a bit of a pain.
When I got to the boarding gate the flight on Plaza TV screen still showed the previous one and had not been changed. It caused alot of confusion with passengers asking if this was the Swiss flight. I was also a bit confused at first. Then I realised they just couldn't/could not be bothered to change it. Maybe it was broken I will give Sky Handling the benefit of the doubt .
Time to board :::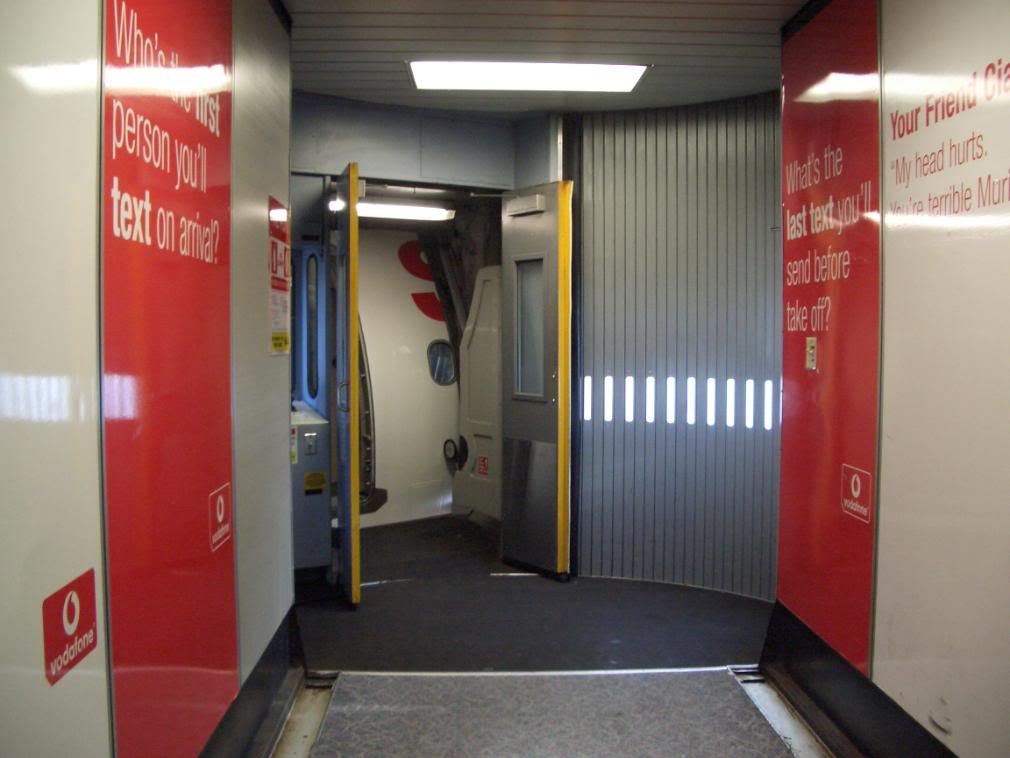 I was greeted by a really friendly crew and took my seat . The J class cabin was back to around half the length of the A/C so I moved as J class was only about 7-9 passengers.
Good legroom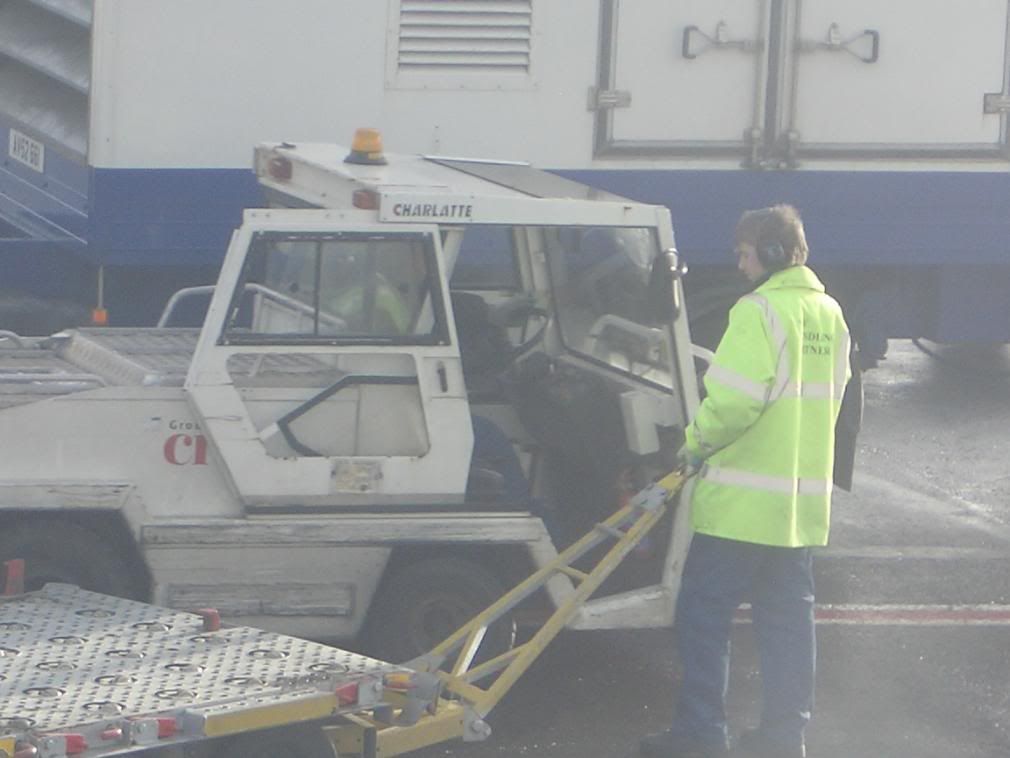 DHL cargo
Time to leave the gate . I was worried that we would be delayed as last time the boarding card fiasco meant nearly an hour delay as there were numerous errors made at check in which delayed the flight.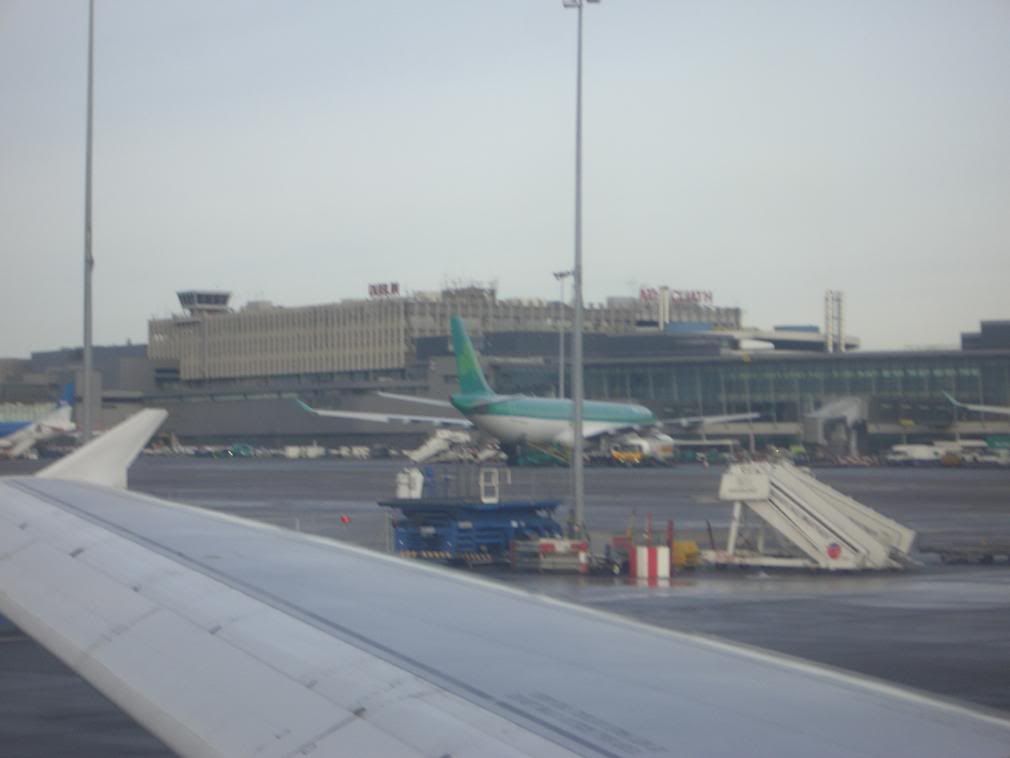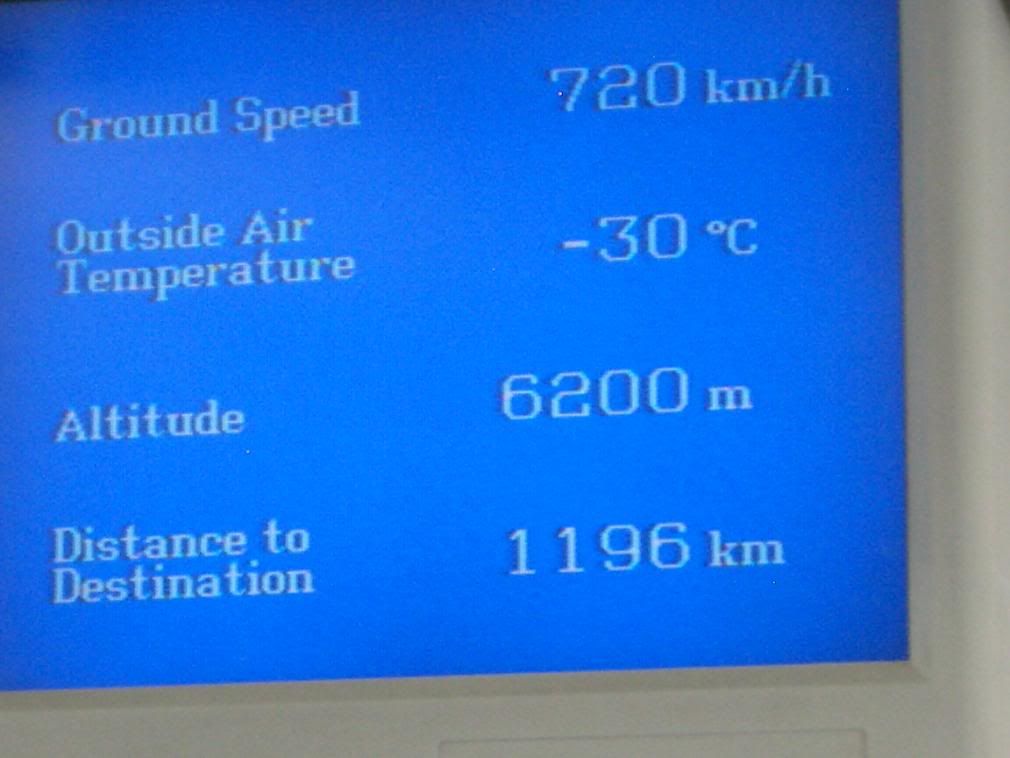 After take off service was swift and efficient as usual.
Champagne ::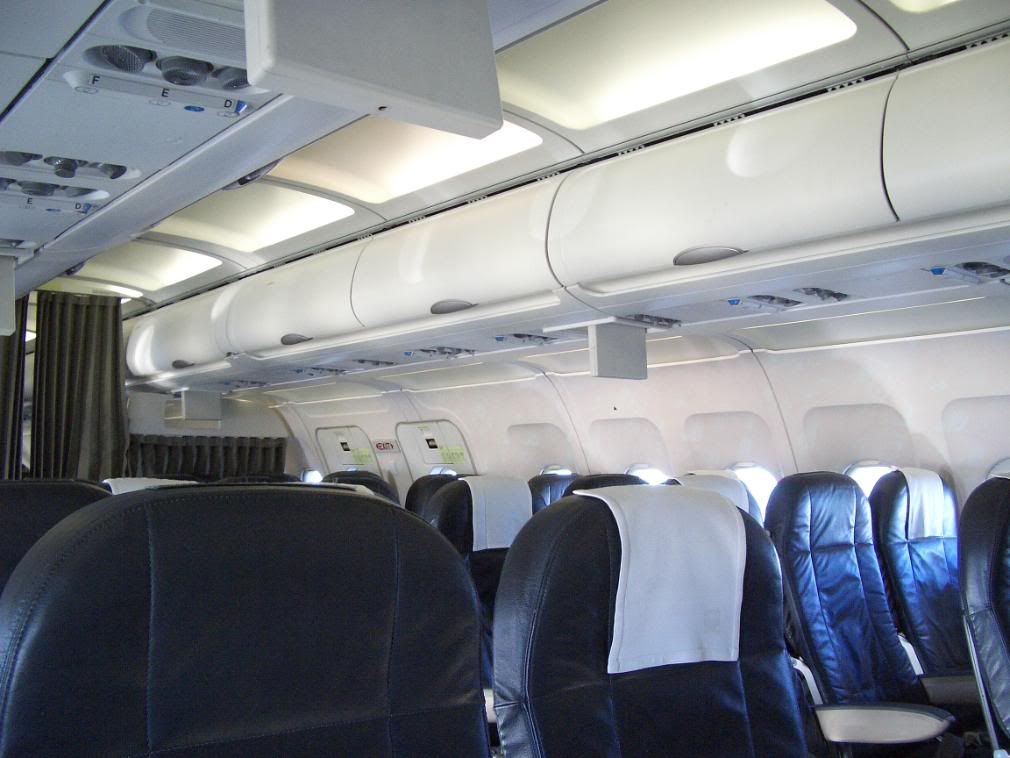 And then to my delight for my last DUB-ZRH flight !!! My favourite meal !!
The obligatory Swiss coffee and Lindt chocolates ::
And more chocolates ::
The flight went un eventfully and I slept a bit. The crew came round so many times to make sure we were all happy. ''Is your meal ok sir'' . '' Can I get you another drink''... ''Would you like more coffee Sir ''. I was very impressed. I actually got talking to the ''Cabin Maitre D '' as Swiss call them and we chatted about the difference between Swiss and LH. She was proud that the Swiss product is considered better than the LH one and I have to agree. This was her 2nd flight to Dublin and was asking me about Ireland. She always wanted to visit Dublin for a few days. Around that time we hit some very strong turbulence so I returned to my seat.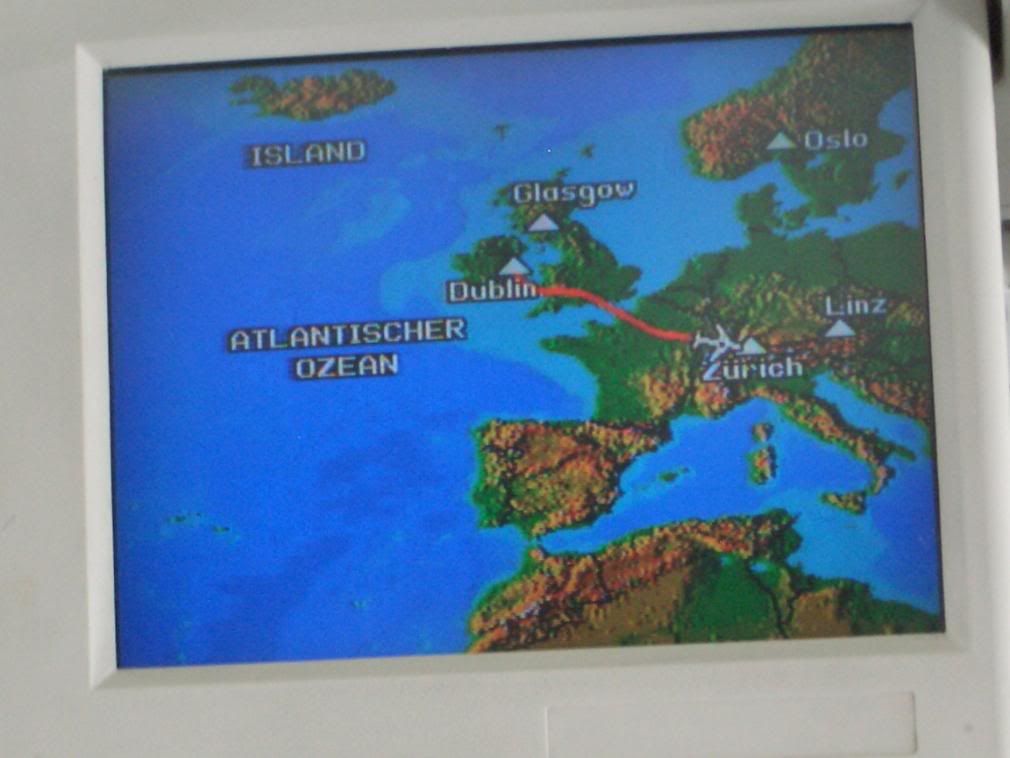 After landing ahead of schedule I decided to go into the center of Zurich as I had over 5 hours to kill before the next flight.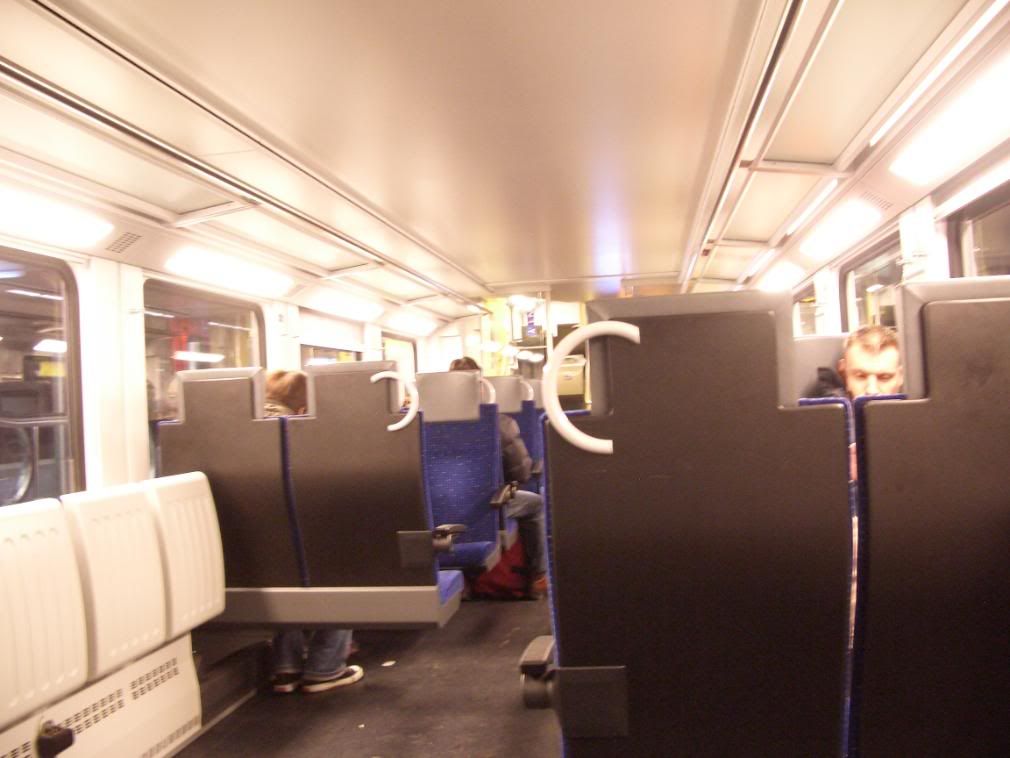 I love the double decker trains and they are so clean and run on time . The integrated transport system here is one of the best in the world.
I took a stroll around the area of the train station and stumbled across the Singapore Airlines office.
A cardboard A380 !!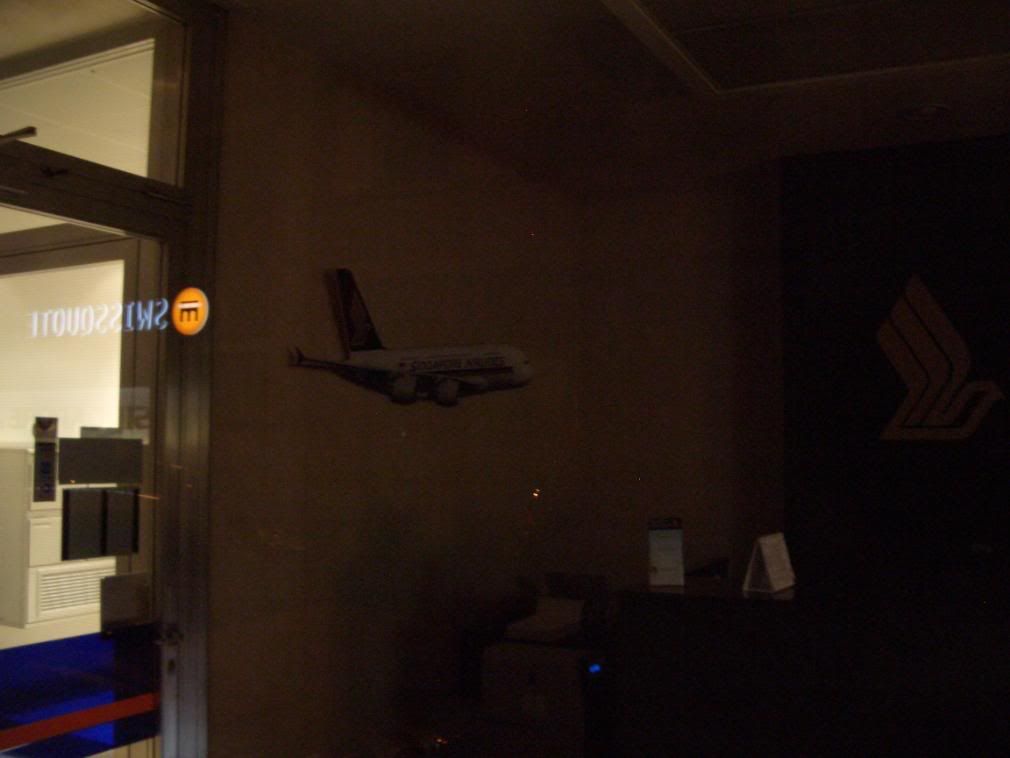 I would have loved some of those brochures, shame I couldn't get them.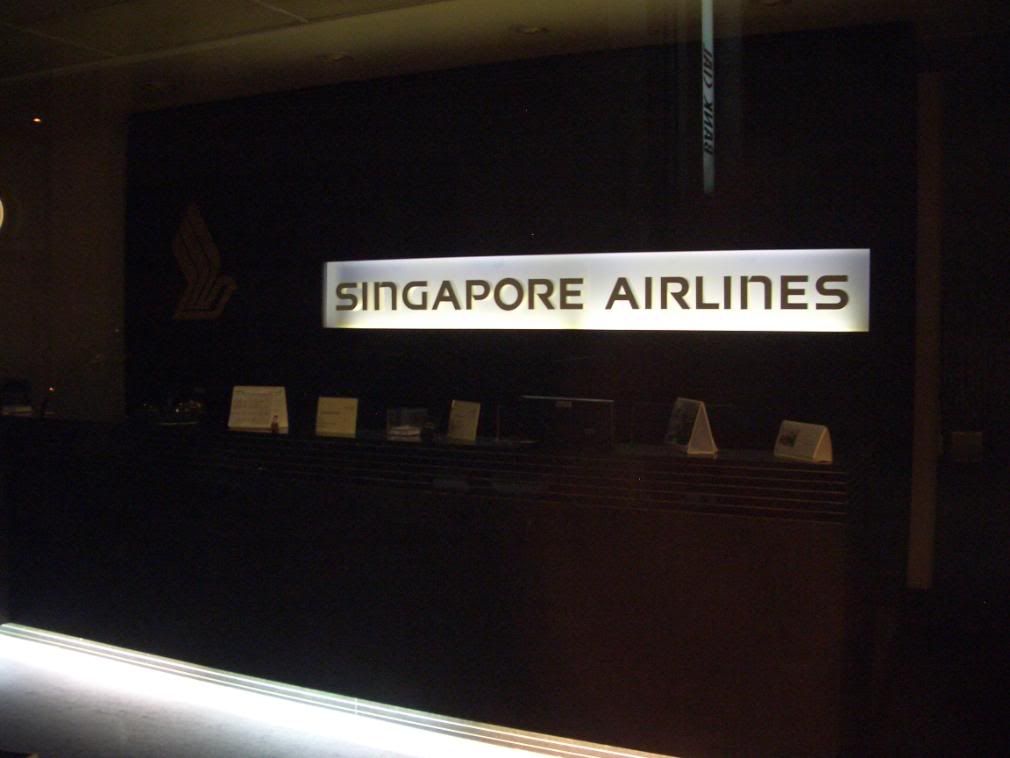 After a few hours time to head back. There was a Christmas Tree throwing competition taking place in the Train station!!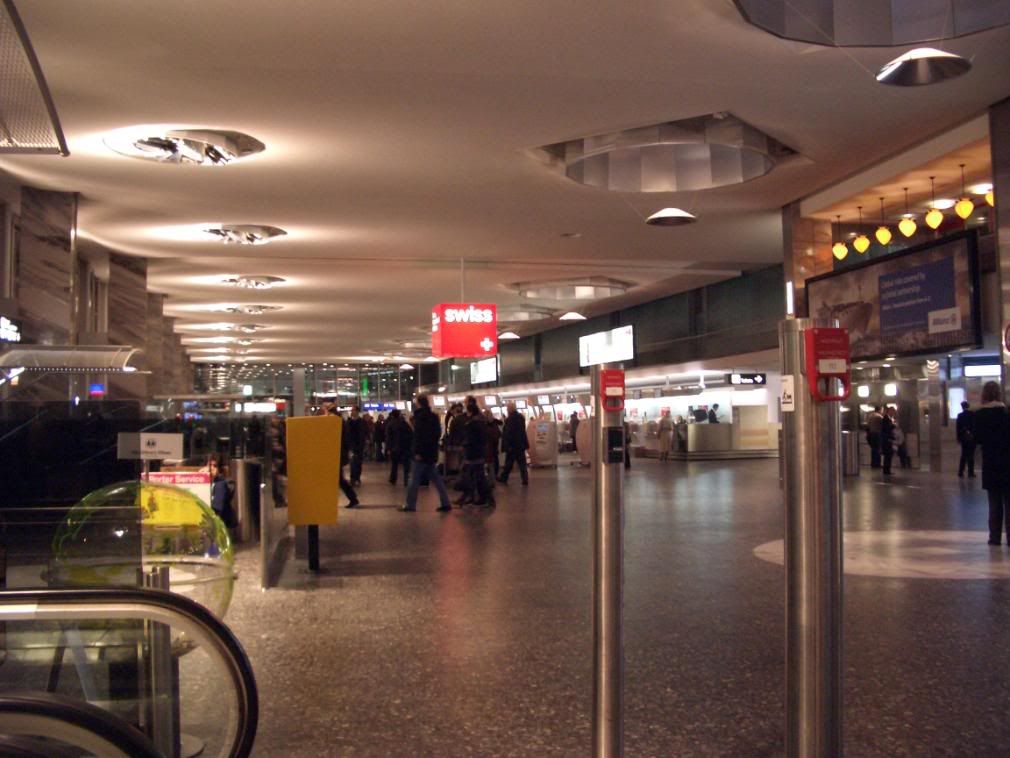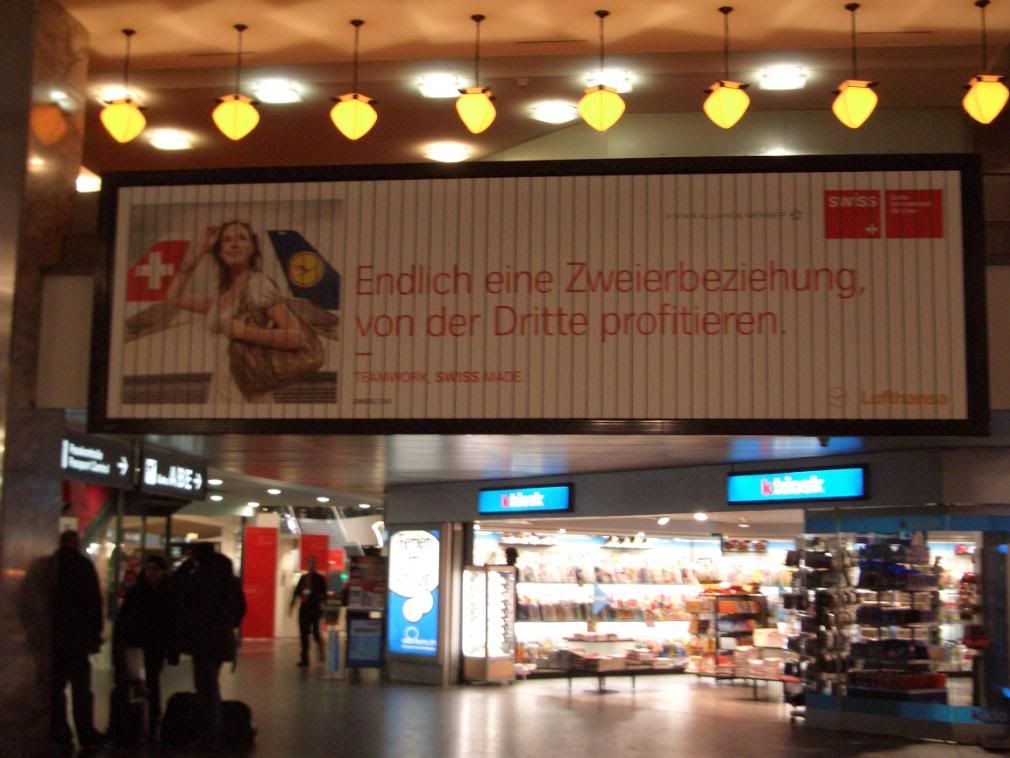 The First Class / Hon Circle area::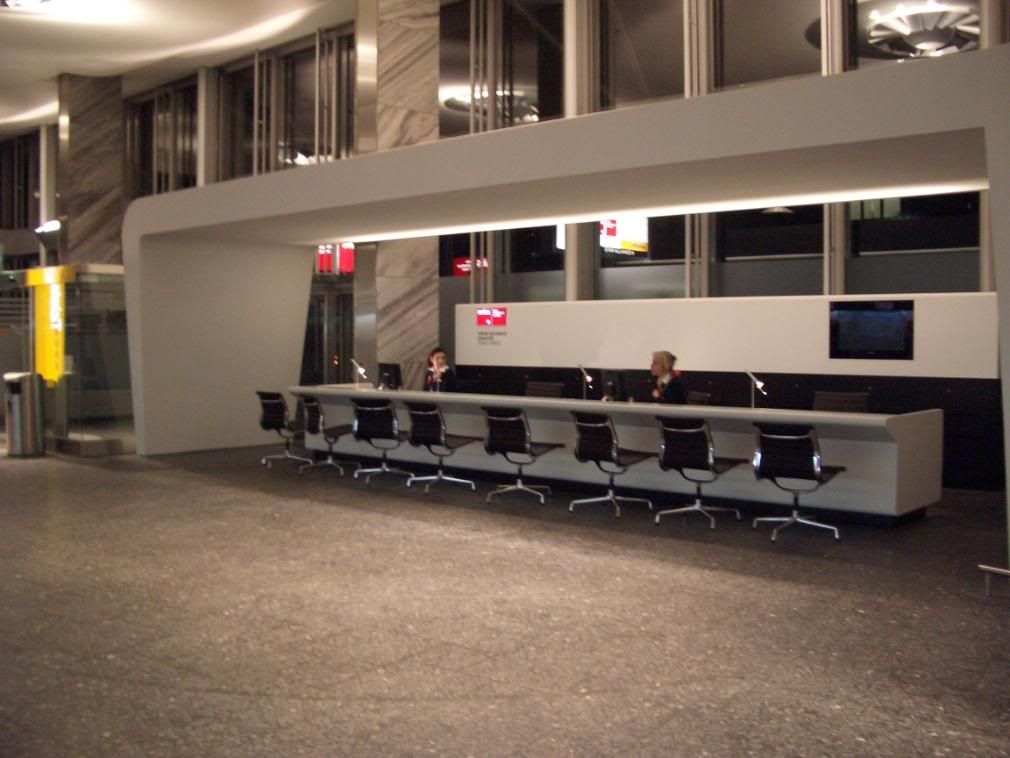 Swiss Lounges ::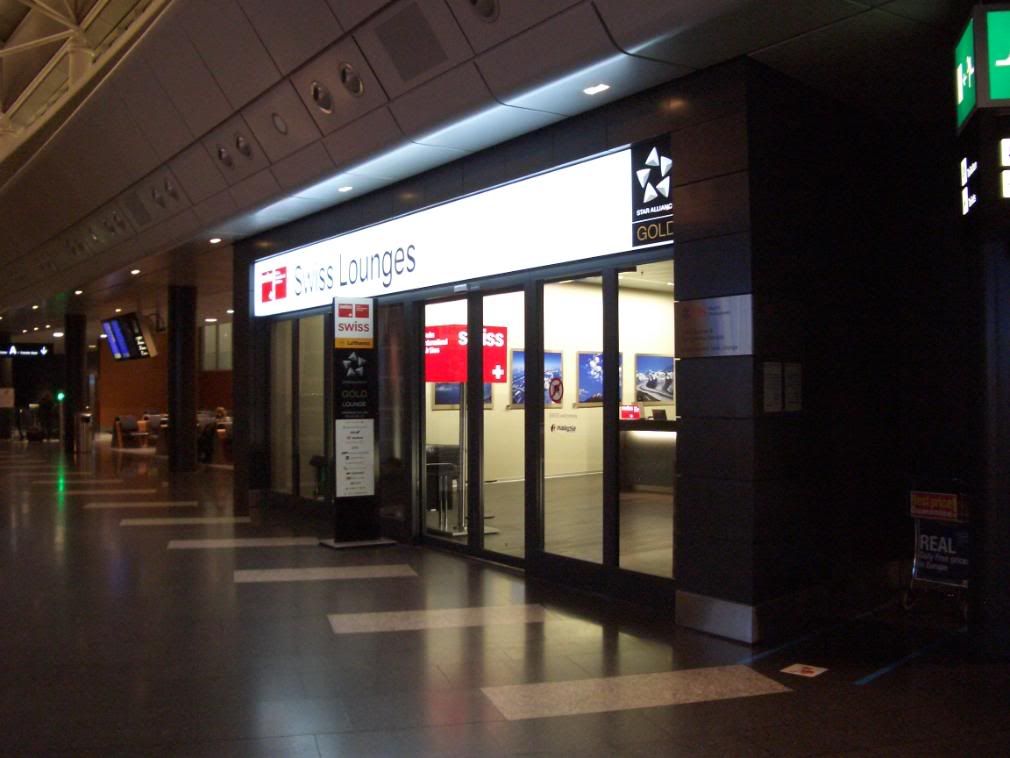 I had some snacks and drinks then used the Free internet terminals then went to the gate .
DATE : 12/JAN/2008
ROUTE: ZRH-ATH
FLIGHT : LX 1842
CLASS: BUSINESS
SEAT: 1A
REG: HB-IJR
Time to board the flight to Athens. J class cabin was small only 3 rows with 12 seats and only 3 were empty. I was lucky to have row 1A/C to myself and no middle table to obstruct sleeping as on previous ZRH-ATH flights.
After take off the snacks/drinks service ::
Then time for Dinner . I like this meal also and have had it a few times .
Then Desert which I'm not too fussed on . Id prefer Ice Cream to be honest.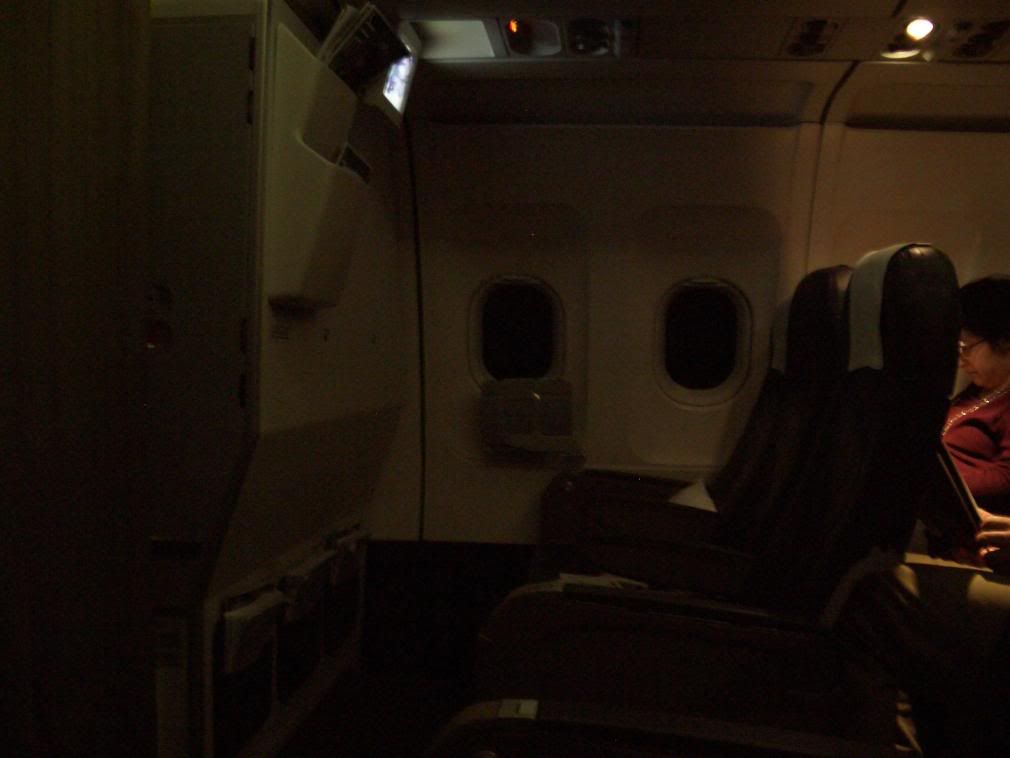 I then went to sleep as I was already a bit tired and I had a long night ahead of me .
We landed at around 0010 .
SX-DFC behind the 737.
I wanted to get the 0030 bus to Central Athens to meet my mates. I ran all the way from the gate to the arrivals and made it with 3 mins to spare. I got to Syntagma Square 45 mins later then met my mates. I stayed for just over 2 hours and had a good time. I then left my mates and walked back to the bus. Here of some pics of Athens at night ::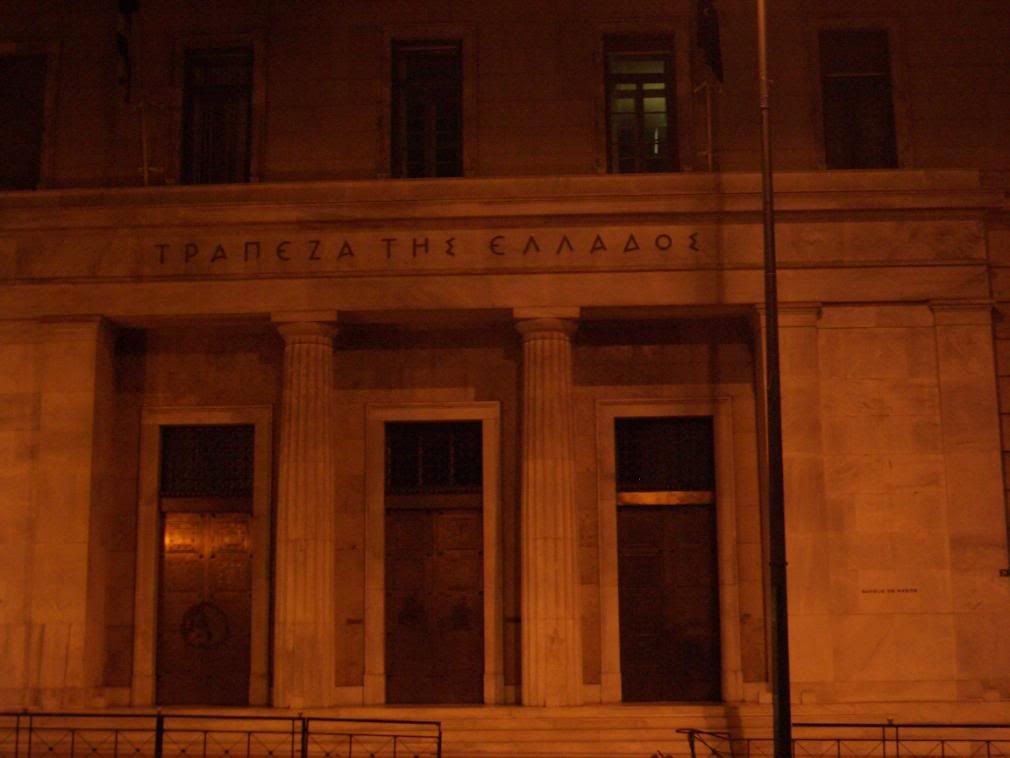 My Favourite pastry shop !!!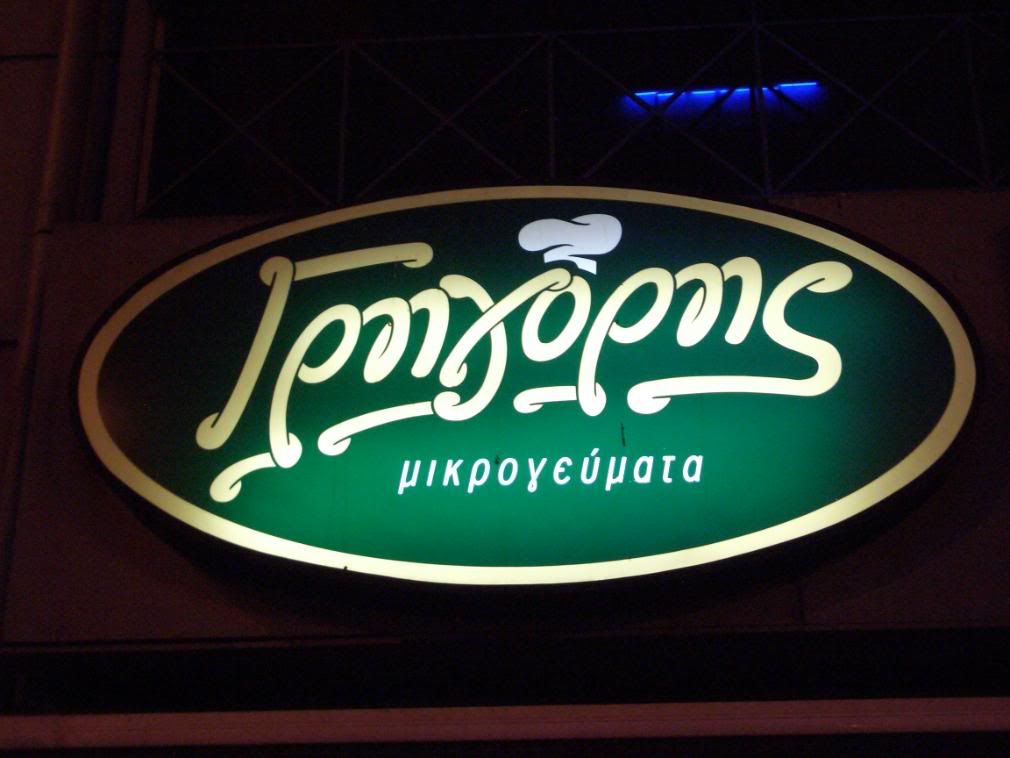 The amazing Grande Bretagne Hotel.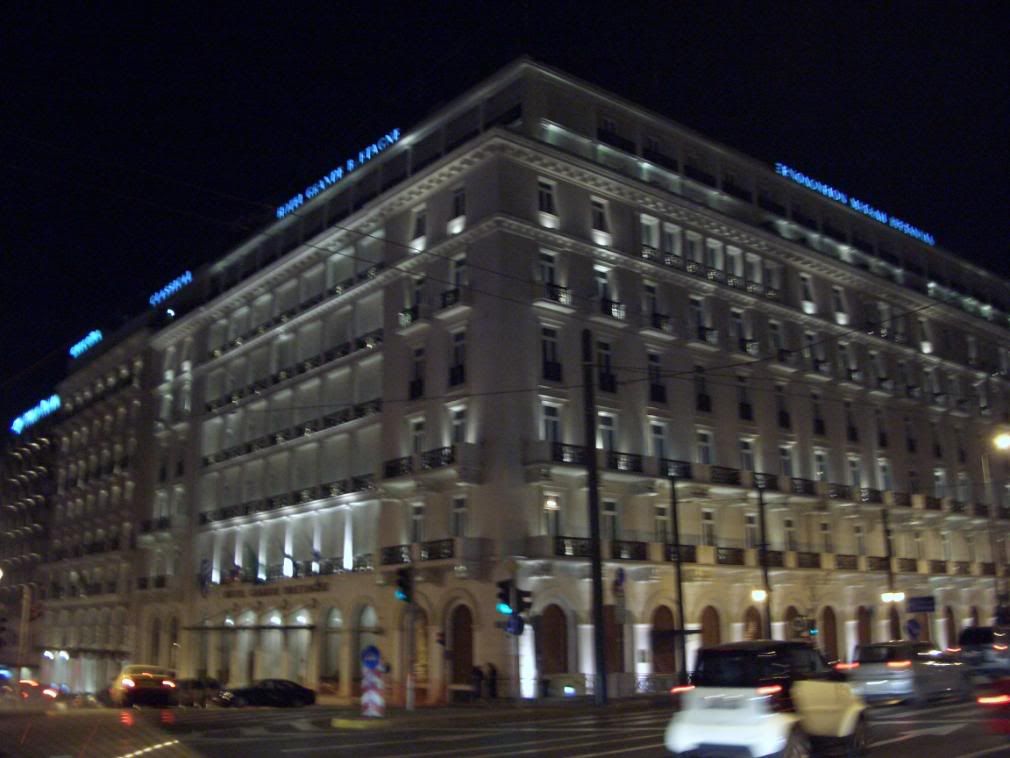 Guards in front of the Tomb of the Un known Soldier. Theres something different about this place at this time in the morning. I guess its the way its lit up at night. Its a nice atmosphere . I guess you get to enjoy it more without all the noise of the daytime visitors.
After that the bus stop was across the street so I took the 45 mins ride to the airport. On board were staff from OA and A3 . Looked like they were a mix of rampers and check in / ticket staff. I guess with 5am shift starts. I arrived at the airport and went to the lounge .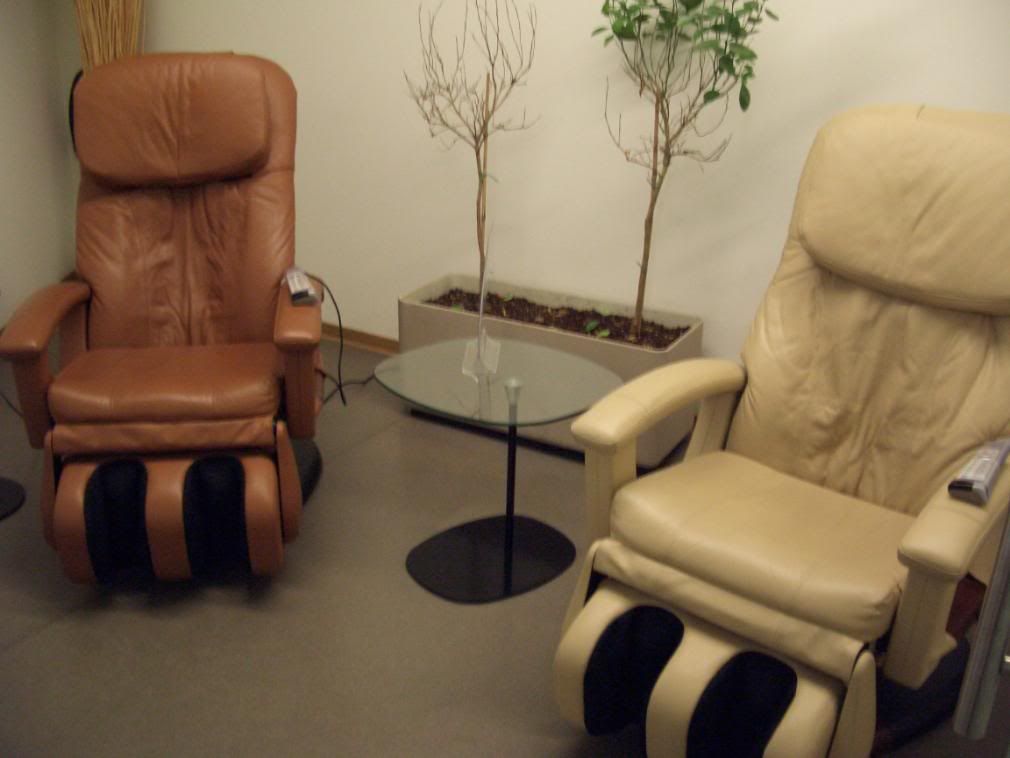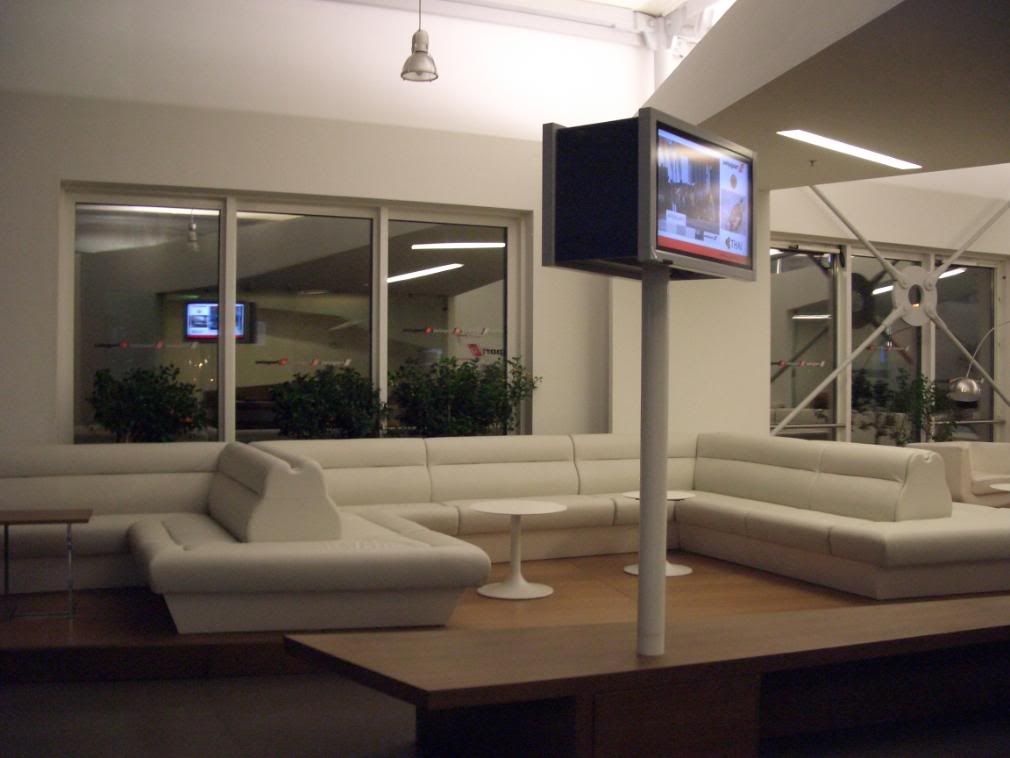 I passed the time on the internet and having a few cups of coffee from the fantastic Nespresso machine .
Also looking at the news in the Greek press::
I love the Free DVD's they give out in the Greek Newspapers. Theres always something in all papers. All for only EUR2 . In this one there were 2 different movies.
After that it was time to end my report!!! I was so tired that the next two flights I quickly had my meal and slept. I was wrecked LOL....
I hope you enjoyed my last LX TR for a while . Until next Winter when the amazing fares come round again ( I hope ). I will really miss Zurich and Swiss. But I can report that Swiss is as good as ever before . 20 flights in 9 weeks and 99.9% of all flights excellent and good crew and service. Visited BRU / ATH / SKG / ZRH and enjoyed every minute.
I appreciate all your comments / questions as usual . It has been a good few months .....FLYING SWISS MADE ++
OA260