Hello again,
I wanted to do this trip report for a while now, but never really got around to it. Browsing through my old photos, I thought it'd be a good idea to share it with the rest of you. This one is a little different than my other pilot reports, because it was done in a Cessna 172N. The first time I've ever flown one was that exact same week, when I got my check-out ride on it from Windsor Flying Club's CFI (chief flight instructor), in Windsor, Ontario, Canada.
I live in Calgary, Alberta now, but I grew up in Windsor, Ontario and my parents resided there until fall of 2007 (relocated to Vancouver). While they were still in Windsor, I would visit them about 4 - 6 times per year. In August 2006, I decided to take a week long vacation to Windsor so I could spend some time with them and of course my little sister.
Some information about this trip:
Date: tAugust 9th 2006
Aircraft: tCessna 172N
Registration: tC-GQQK
Total Time:t2.4 hours (from engine start to engine shut-down)
Pilot:tt1 (of course, it's a C172.
Passengers:t1 (my dad, Theodor)
Route:ttWindsor -- Sarnia -- Pelee Island -- Windsor
The aircraft Cessna 172N, C-GQQK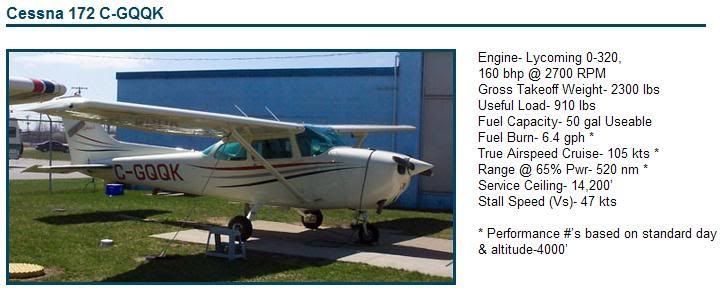 Route Map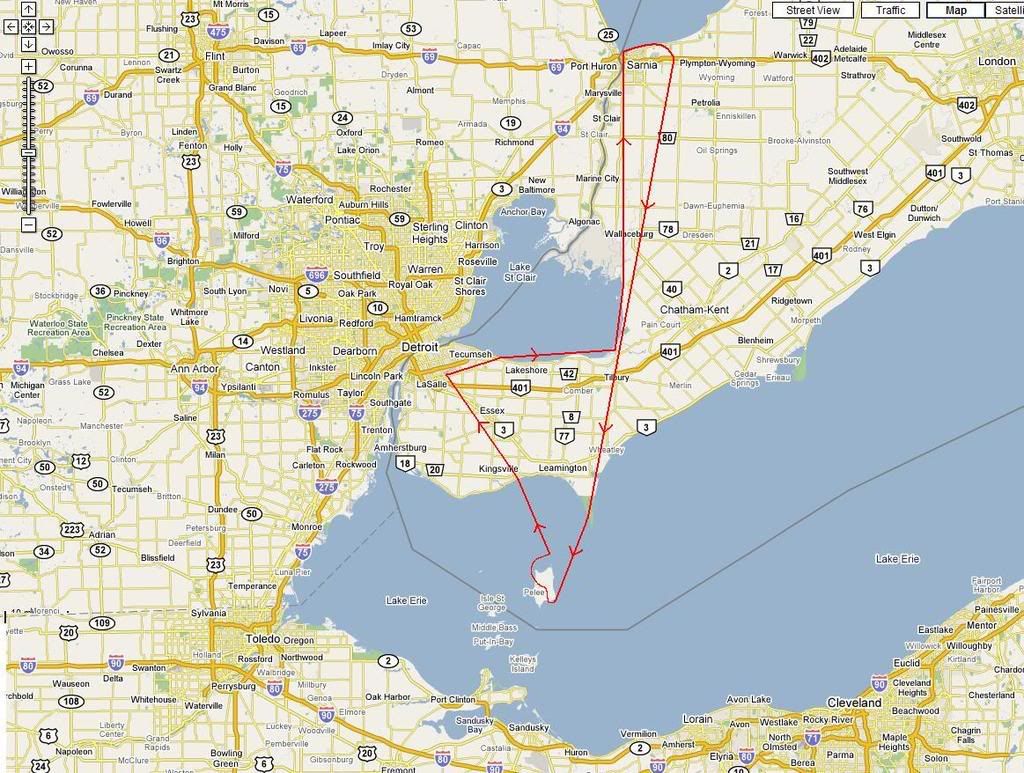 I decided to do some "time building" while I was in Windsor, so over the period of a week, I logged about 10 hours in this aircraft. The first flight was done with an instructor, since it was the first time ever flying this type of airplane. I did all my training in a Diamond Katana / Diamond Star / Piper Aztec, so the only chance I had flying in a 172 was with an old friend a few years back.
The day after I successfully passed the "check-out ride", I took my father flying for the first time. It was a beautiful day in Southern Ontario and we took a short trip from Windsor to Pelee Island. Unfortunately, I forgot my camera at home that day, so I didn't take any photos. The next day, is when we flew again, however this time I made sure we took the camera with us.
On the morning of August 9th 2006, my father and I drove from our house to Windsor Airport. The walk-around, W&B, rental/insurance forms were filled, aircraft fueled were done fairly fast after which both of us climbed on board and I started up the engine. Unlike my home airport (Calgary International), Windsor doesn't have "clearance delivery". In addition to the ATIS frequencies, the only two used were "ground"& "tower". I think IFR departures and arrivals are controlled by Detroit Approach Control, but don't quote me on that. I can't remember off the top of my head.
Driving to the airport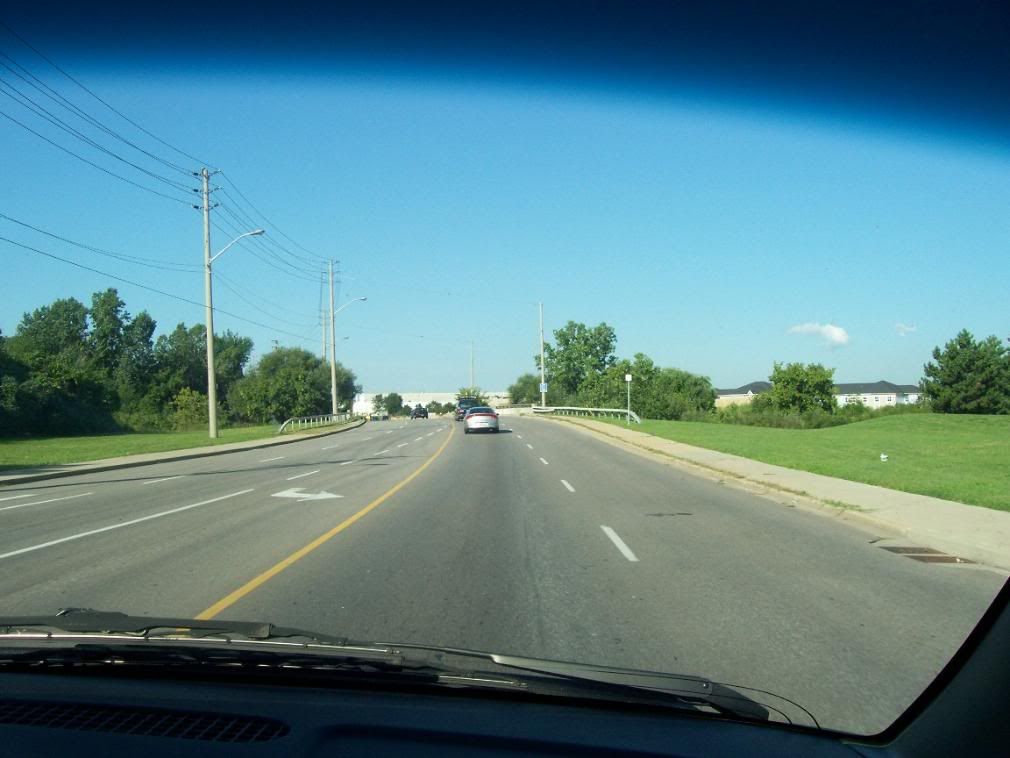 After obtaining the ATIS info, & doing my run-up, I contacted Windsor Ground and taxied to runway 12. In no time, I pushed in the throttle and the 172 started to accelerate down the runway. There are a few differences between the 172 & the Diamond Star I normally fly, such as the yoke (instead of the stick), the throttle, the high-wing, etc, but overall an airplane is an airplane. If you follow the POH you'll do fine.
Windsor Airport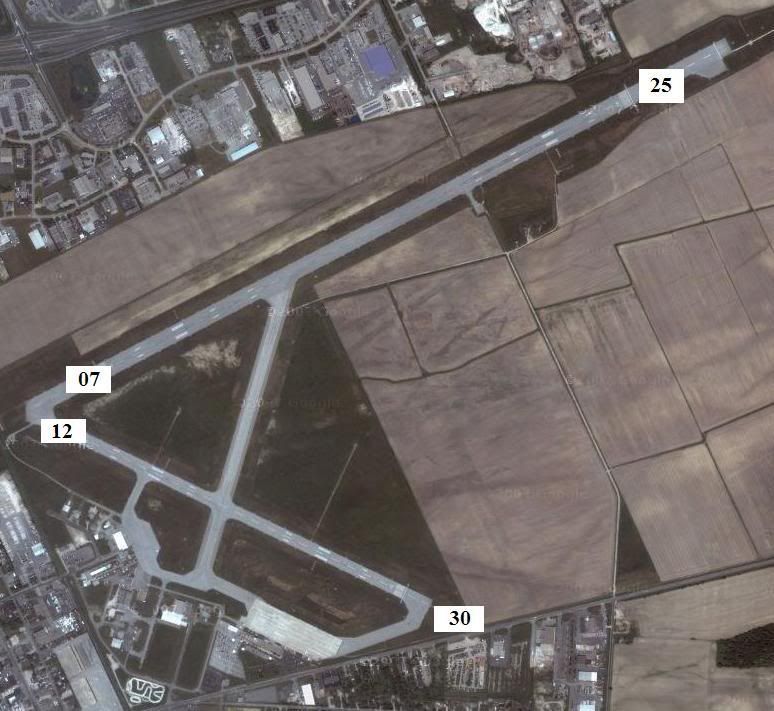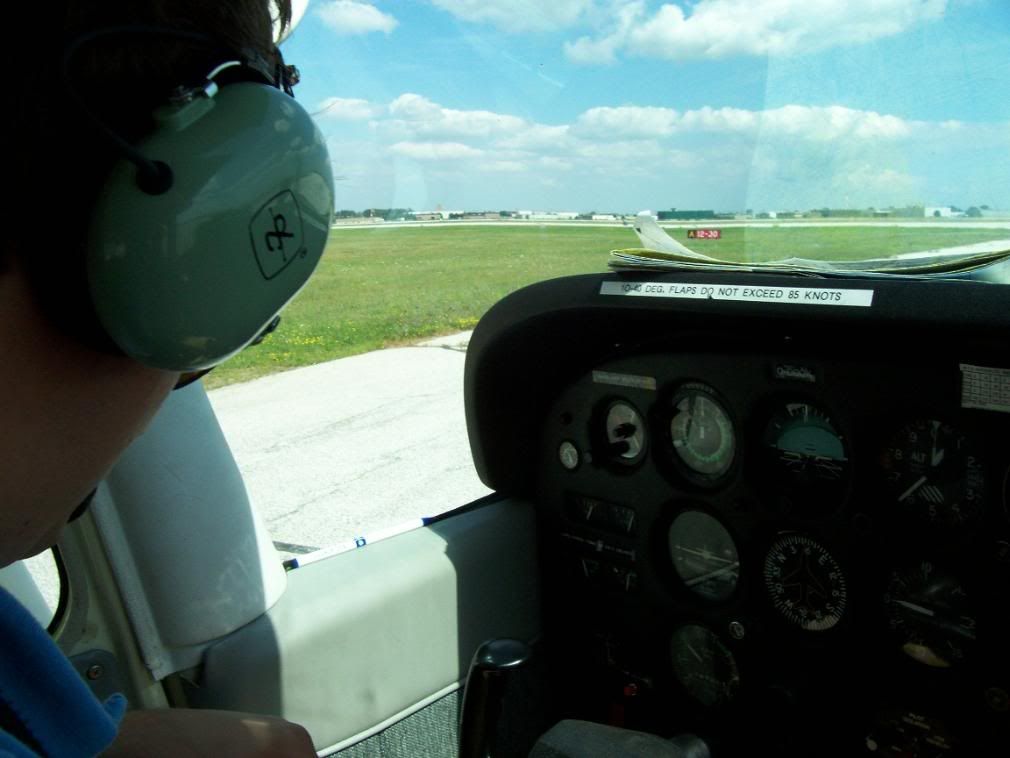 My dad getting excited for the flight...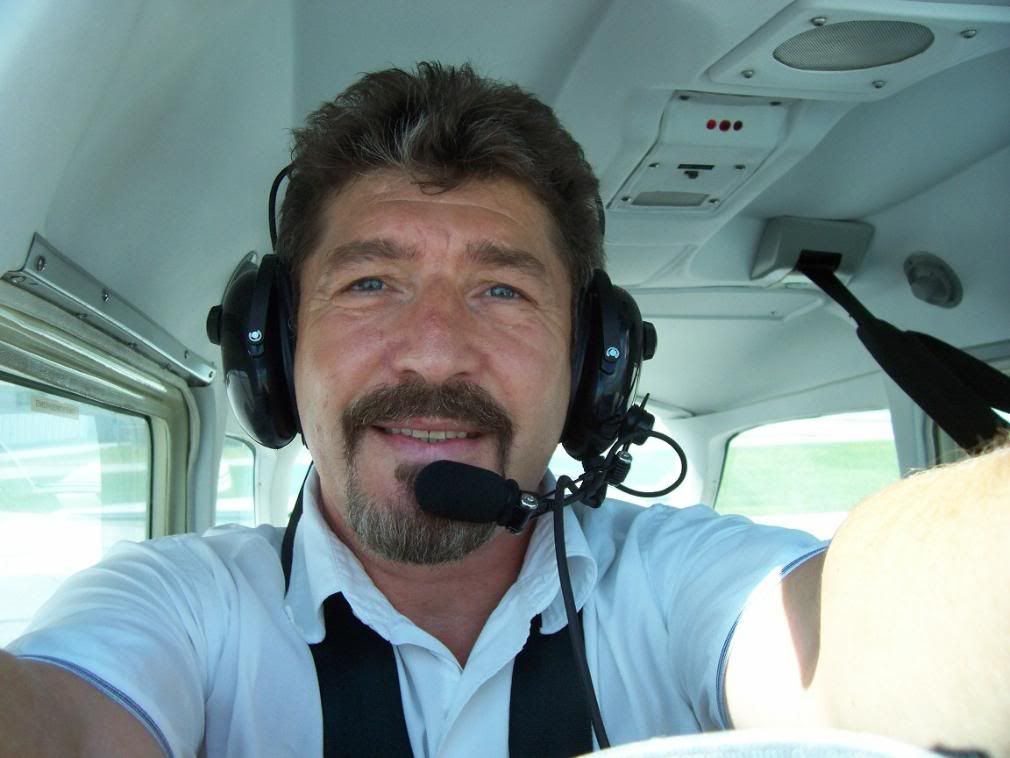 Shortly after takeoff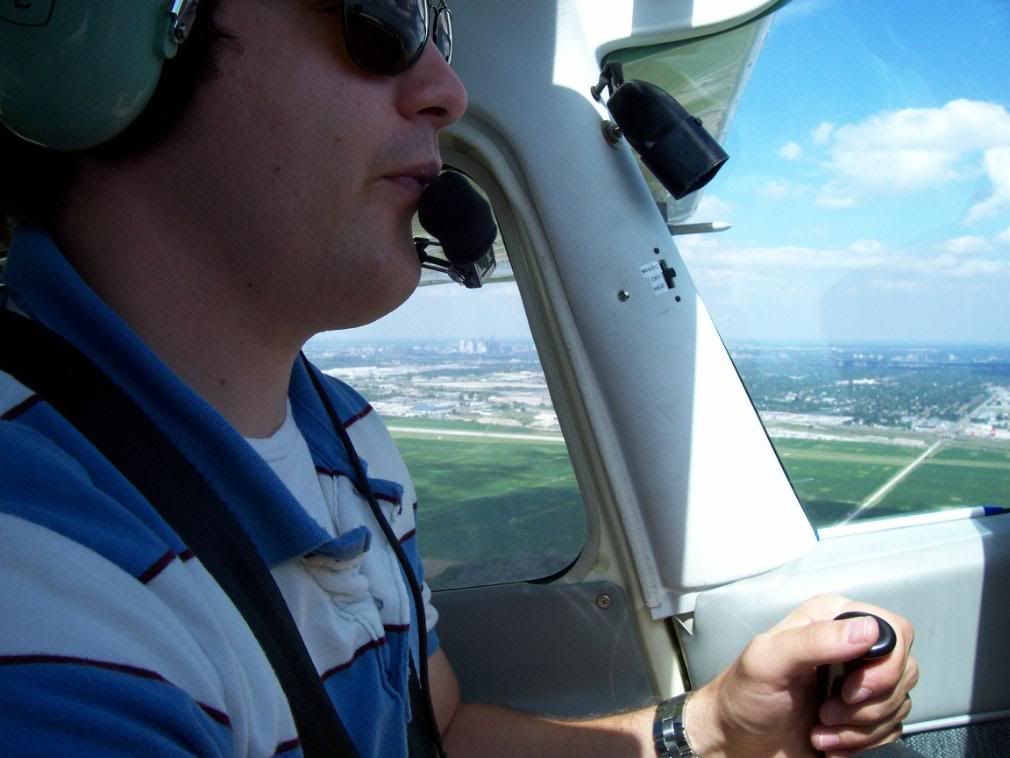 Climbing out over E.C. Row Expressway, with the Detroit skyline in the background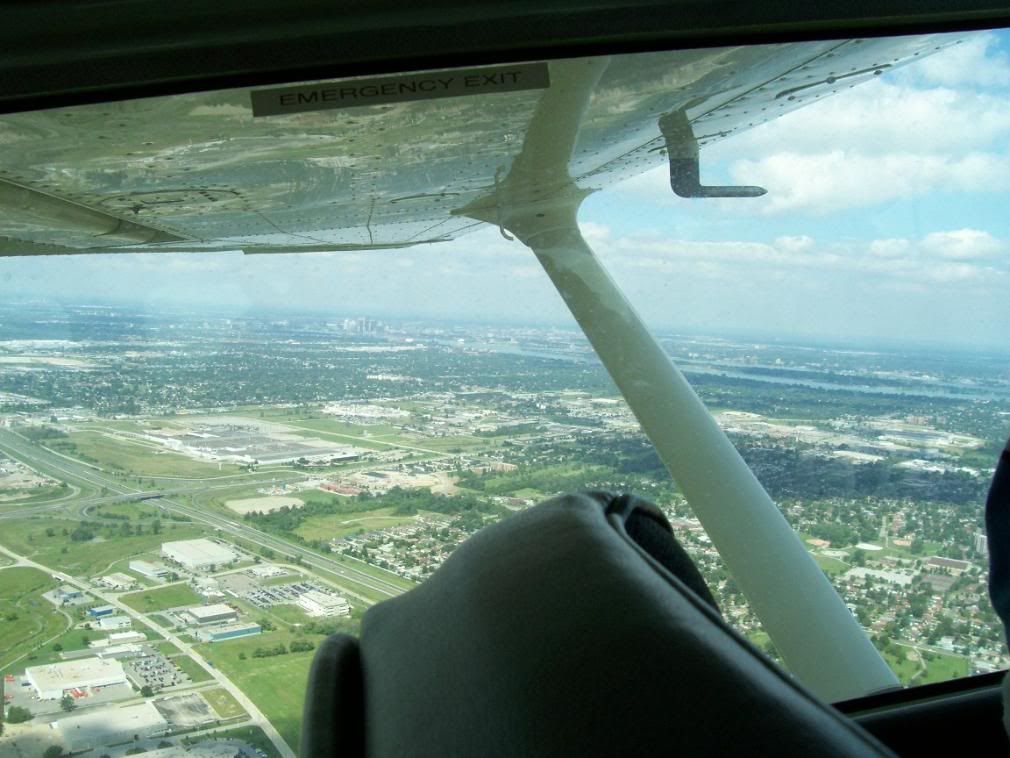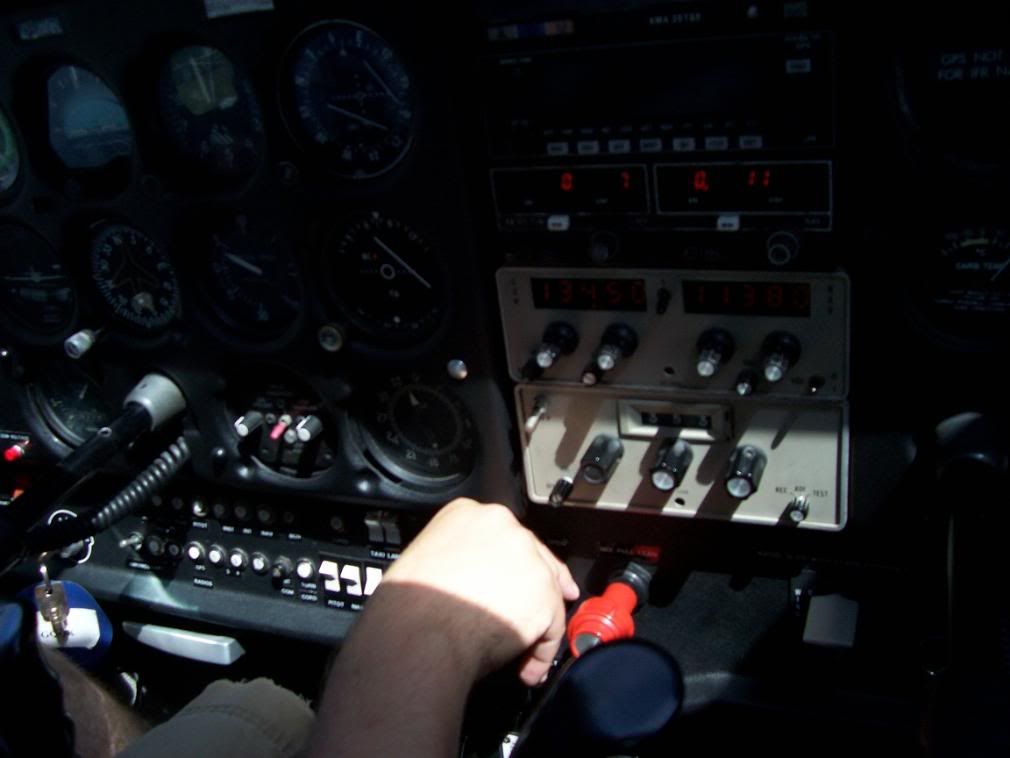 After take-off we turned left and climbed to our cruising altitude, flying over my old high-school and eventually reaching the shore of Lake St. Clair. I followed it, over the town of Tecumseh, St. Clair Beach & on toward Belle River.
Fling over the shore of Lake St. Clair, over one of the many marinas around it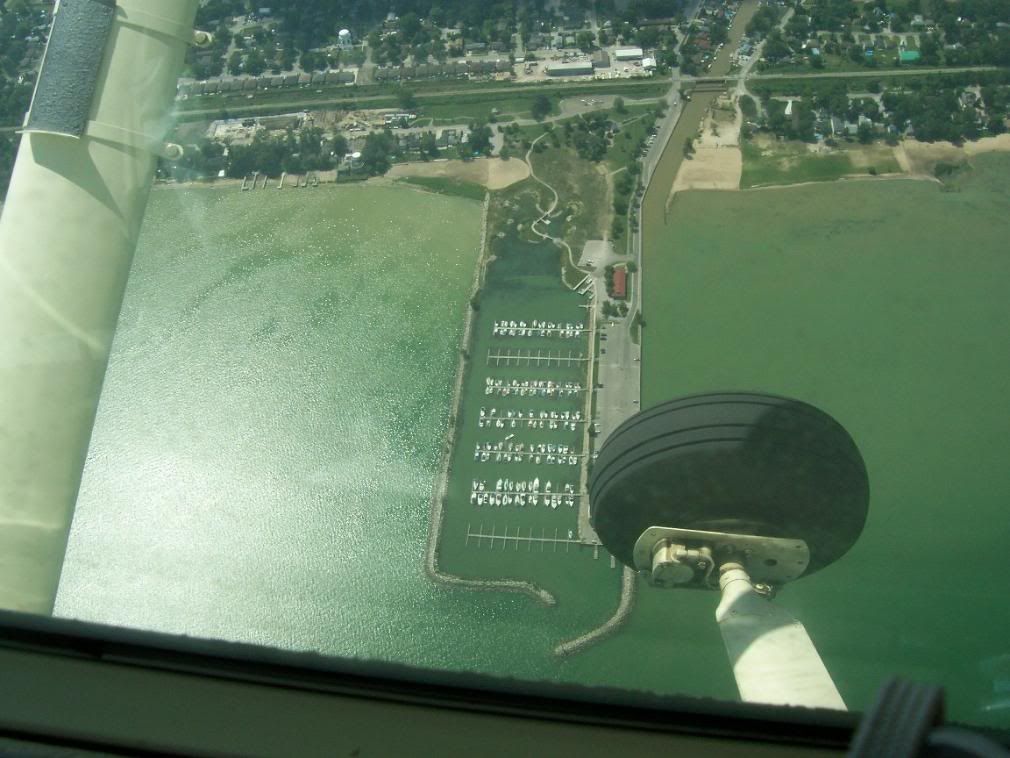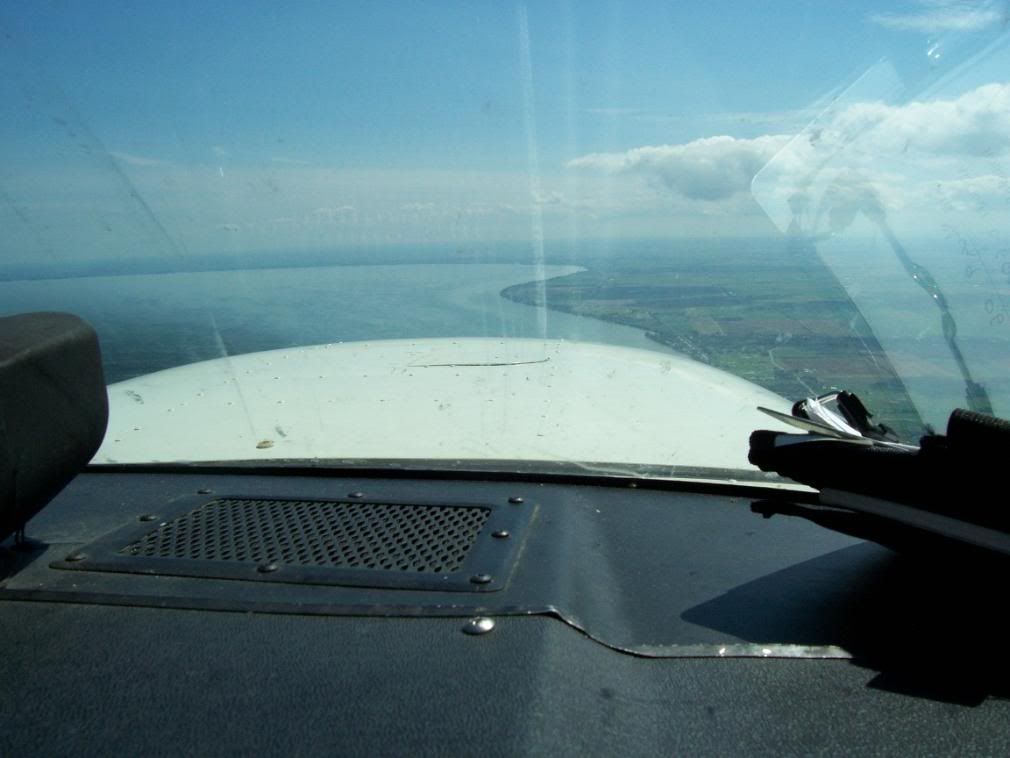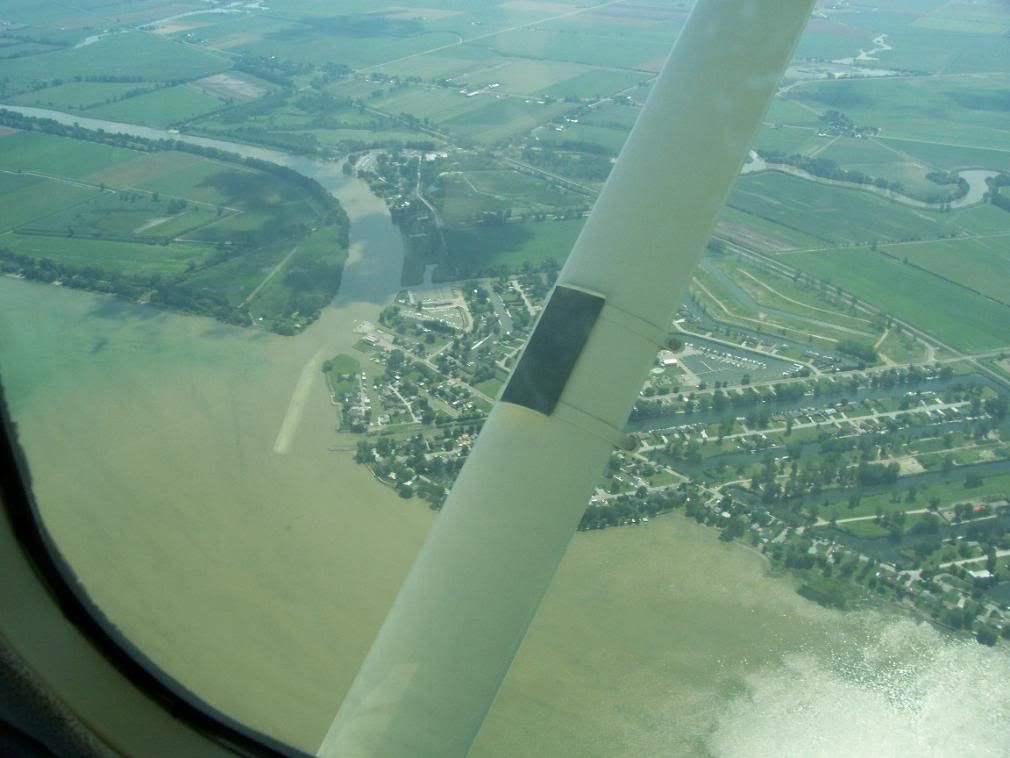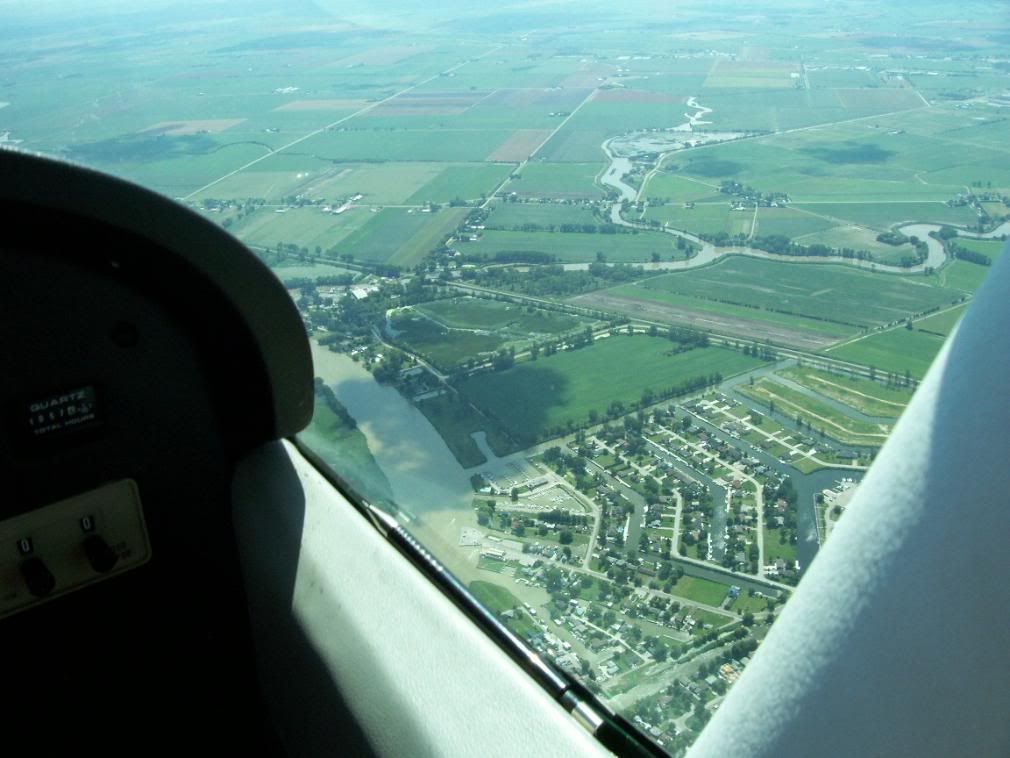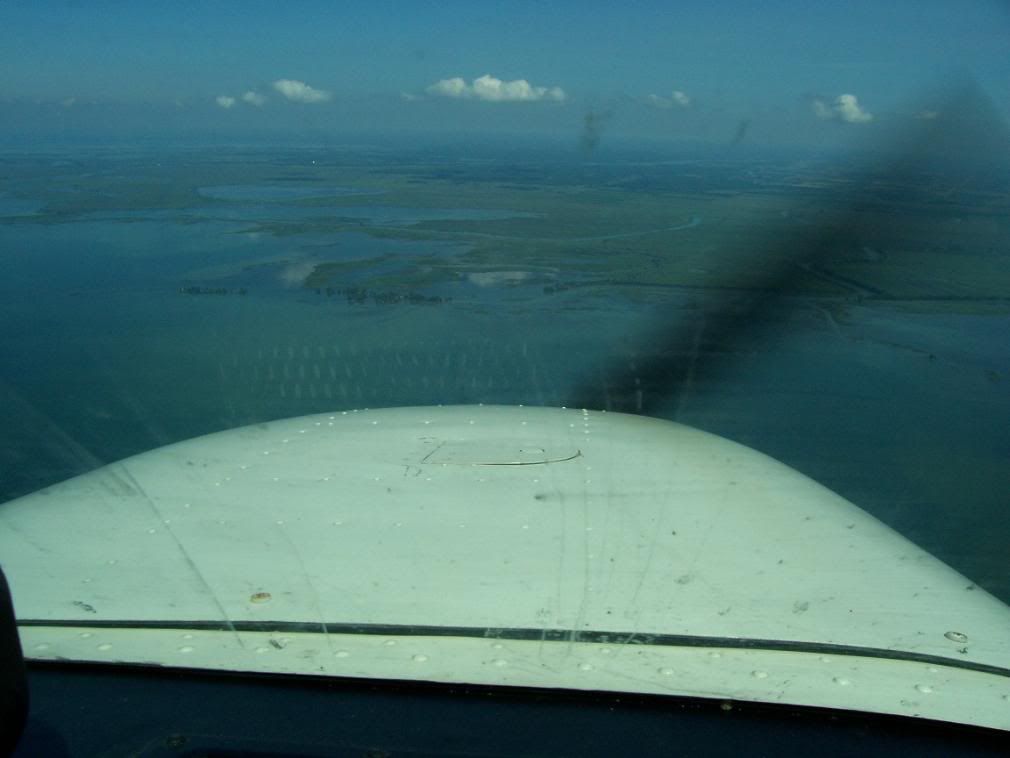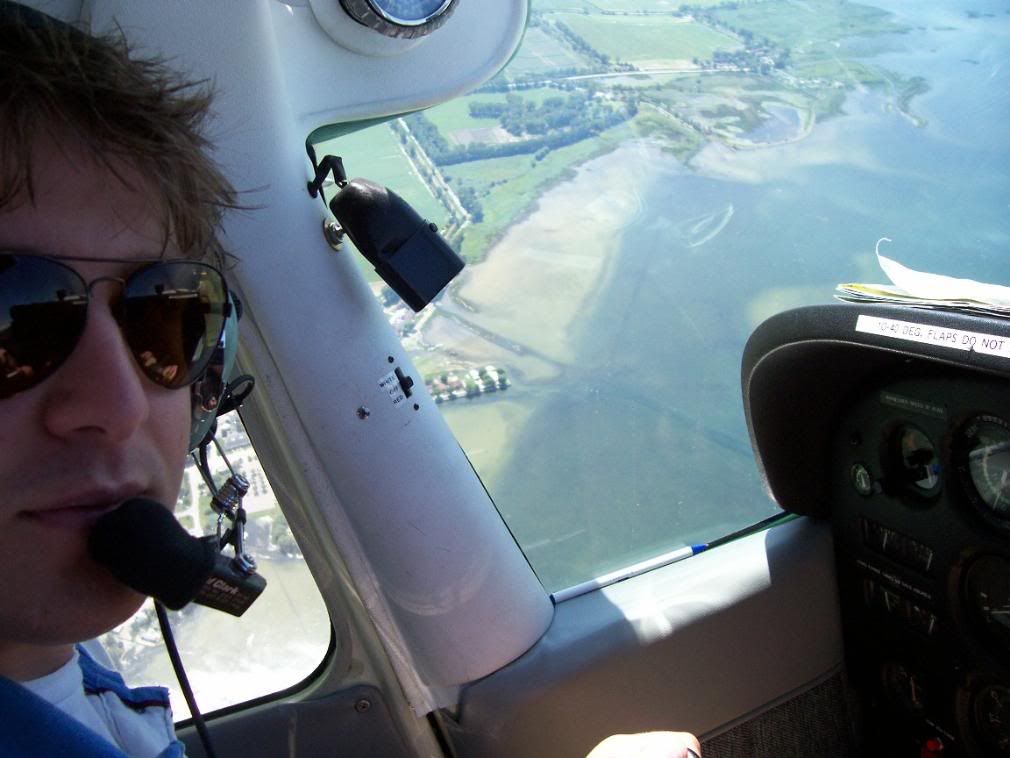 From there we continued following the Eastern lakeshore, this time flying North over the town of Wallaceburg, Ontario, on toward Sarnia. When we approached Sarnia, I switched frequencies from the "en-route VFR frequency" to Sarnia's Airport, just East of the city.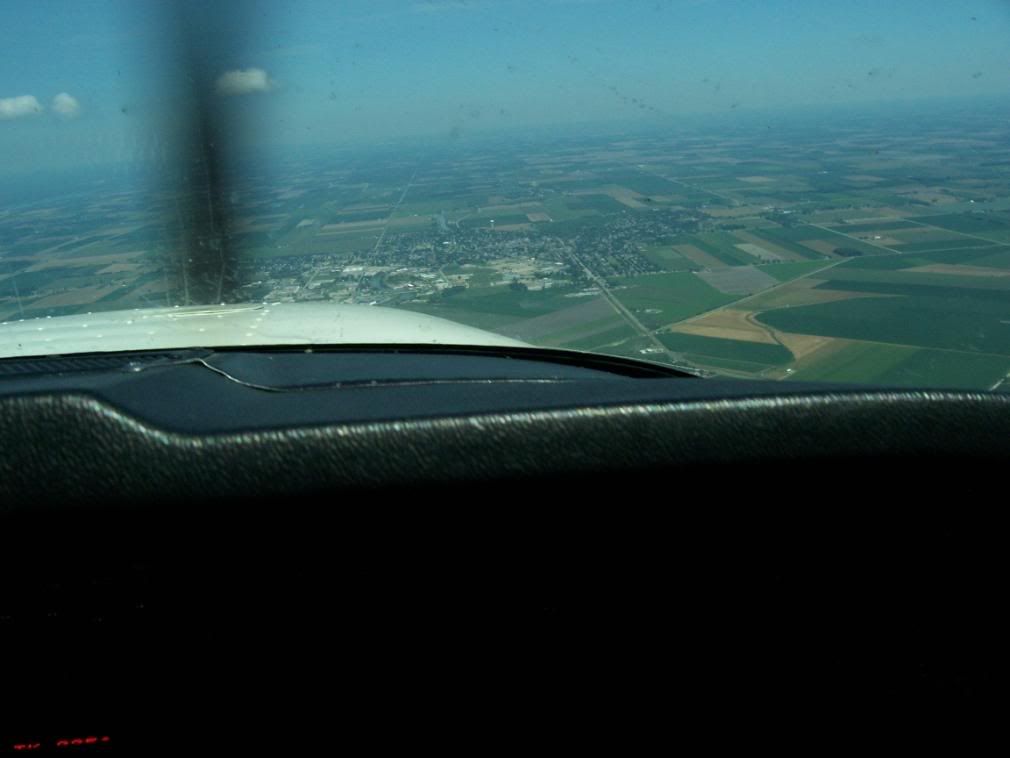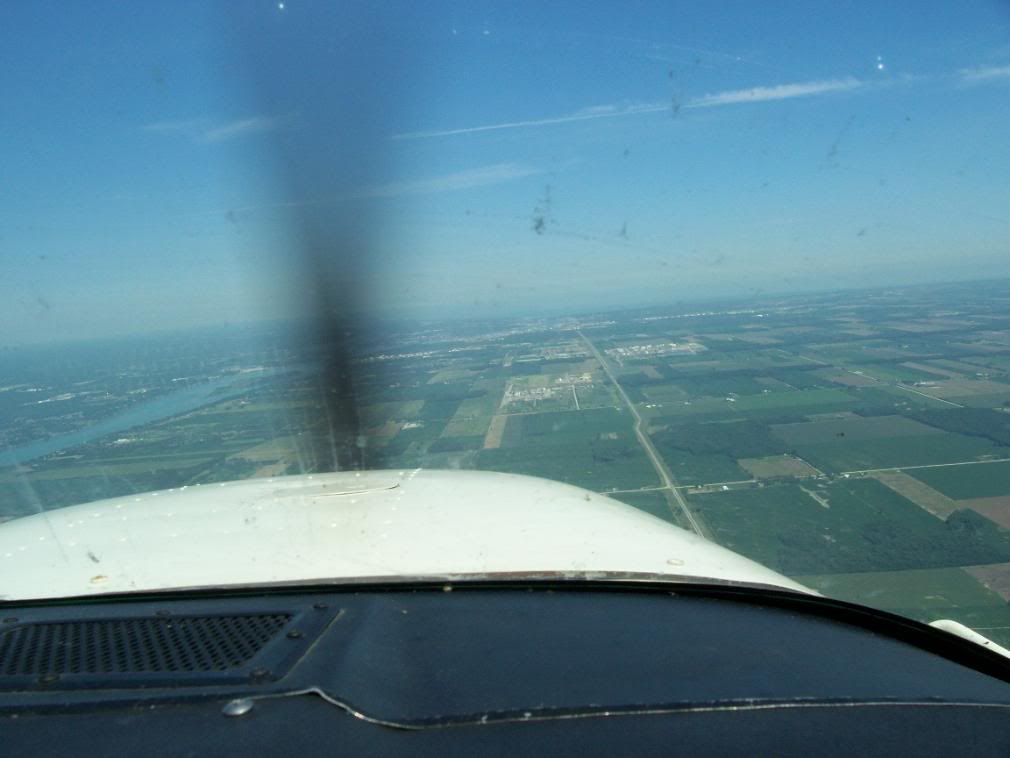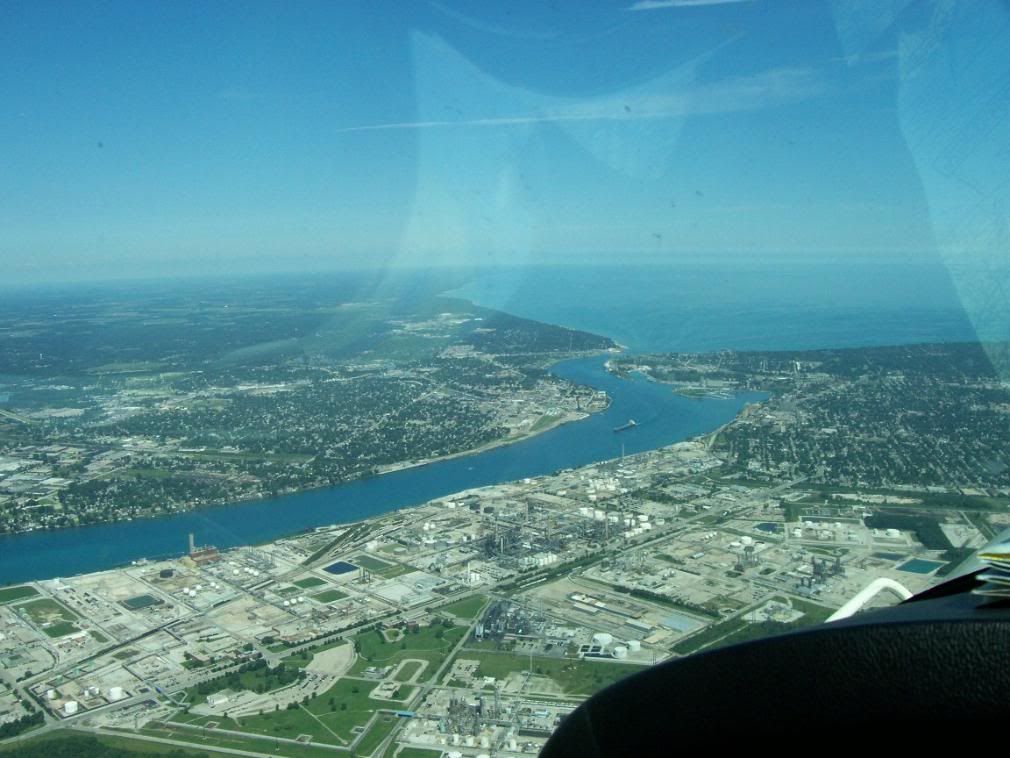 Once over the city I stated my intentions on the frequency and made a few turns to take a better look at the city. Apart from keeping an eye out for other aircraft, I had to make sure I don't cross into U.S. Airspace. Not long after, we made our way North over Lake Huron, flying East circling the airport.
Downtown Sarnia and the bridge that connects the two countries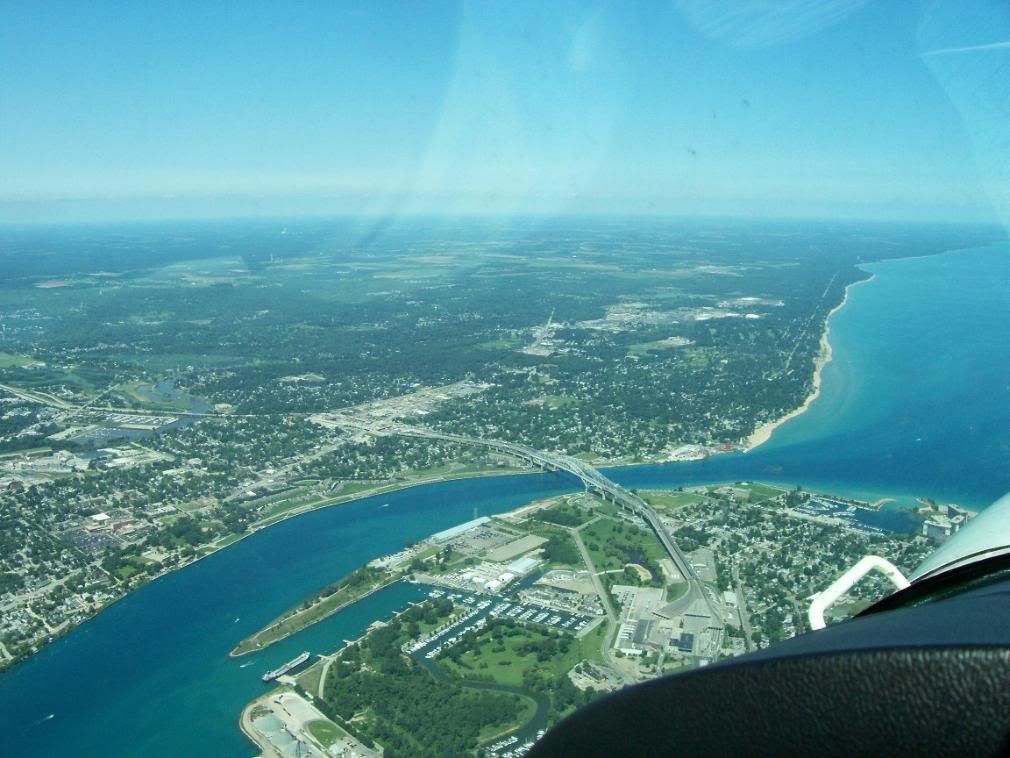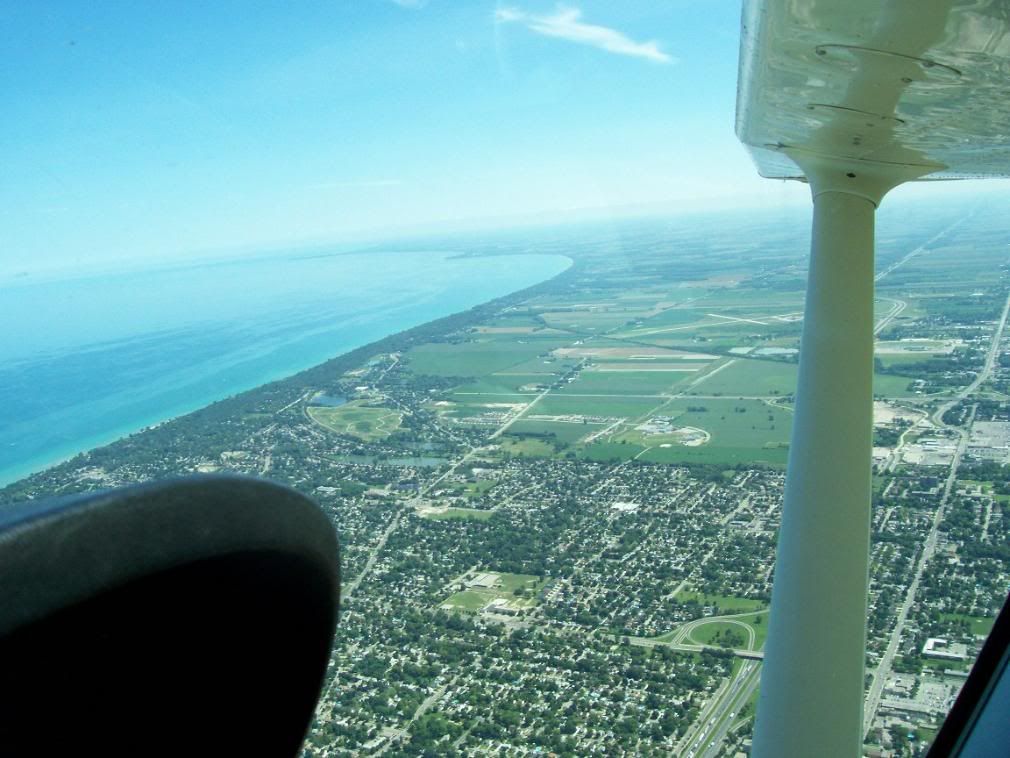 Over Lake Huron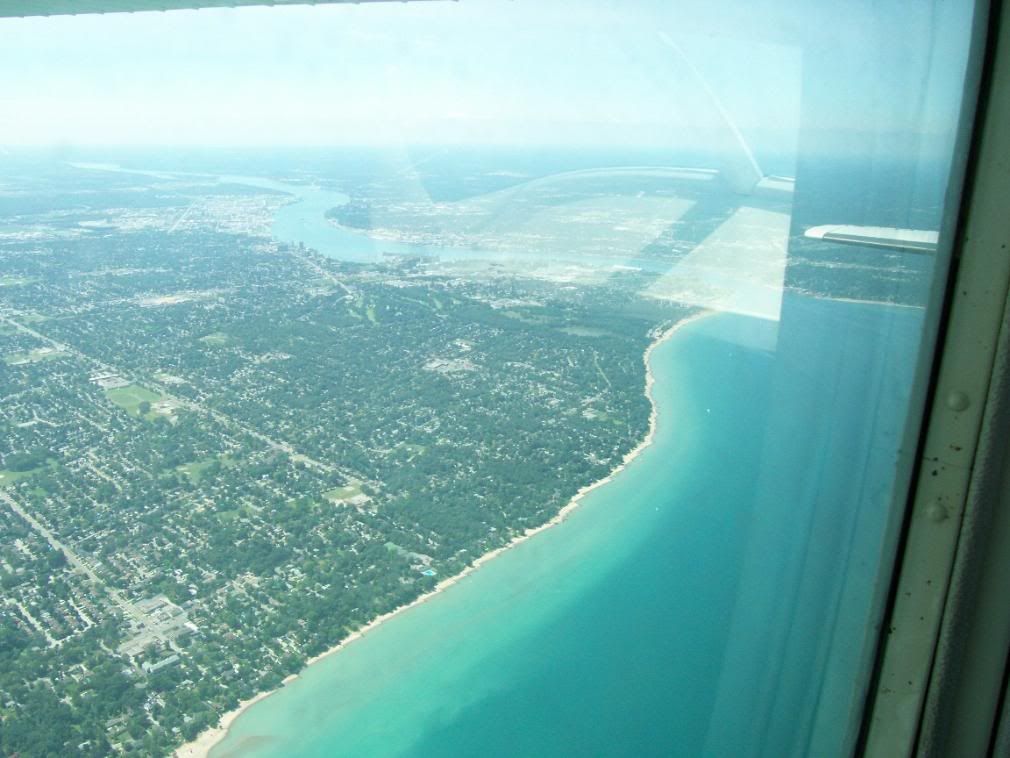 Sarnia Airport, named after the Canadian astronaut, Col. Chris Hadfield, who was born in Sarnia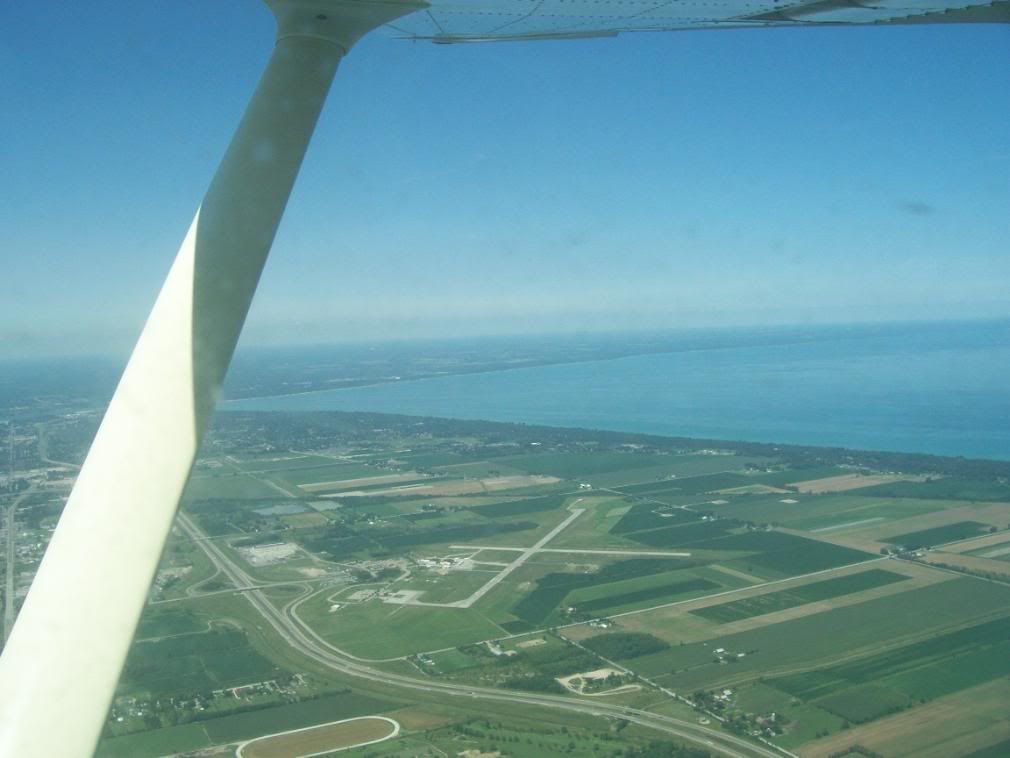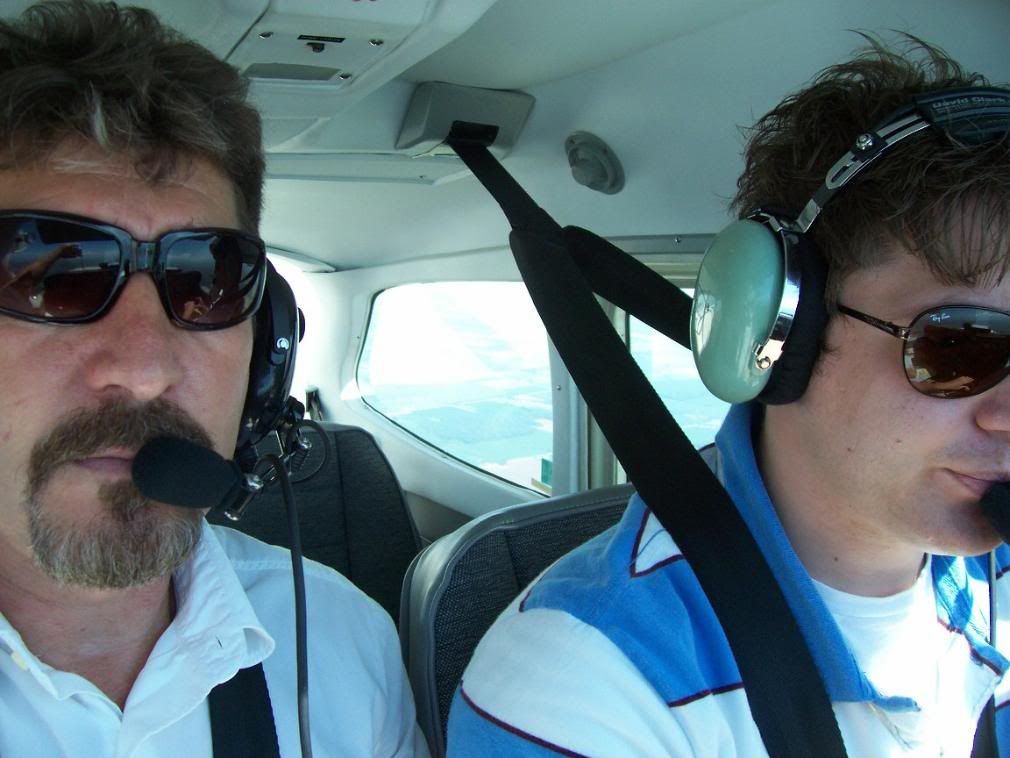 We turned South, heading toward Wallaceburg again, on our way to Pelee Island.
Keeping a close eye on some passing aircraft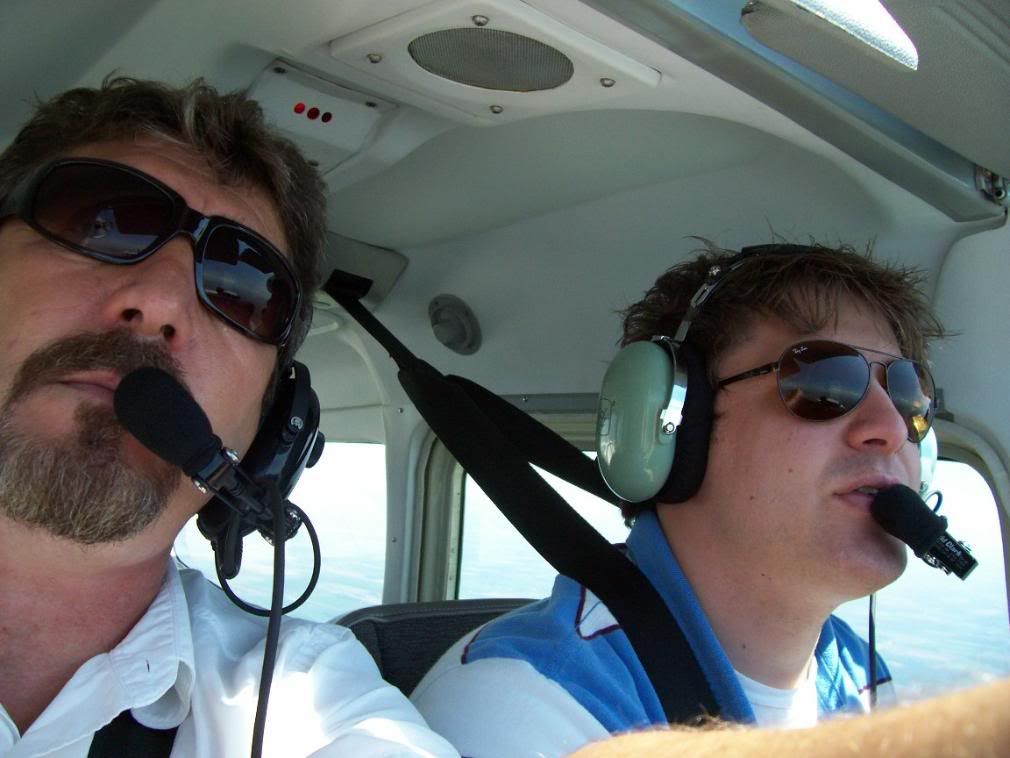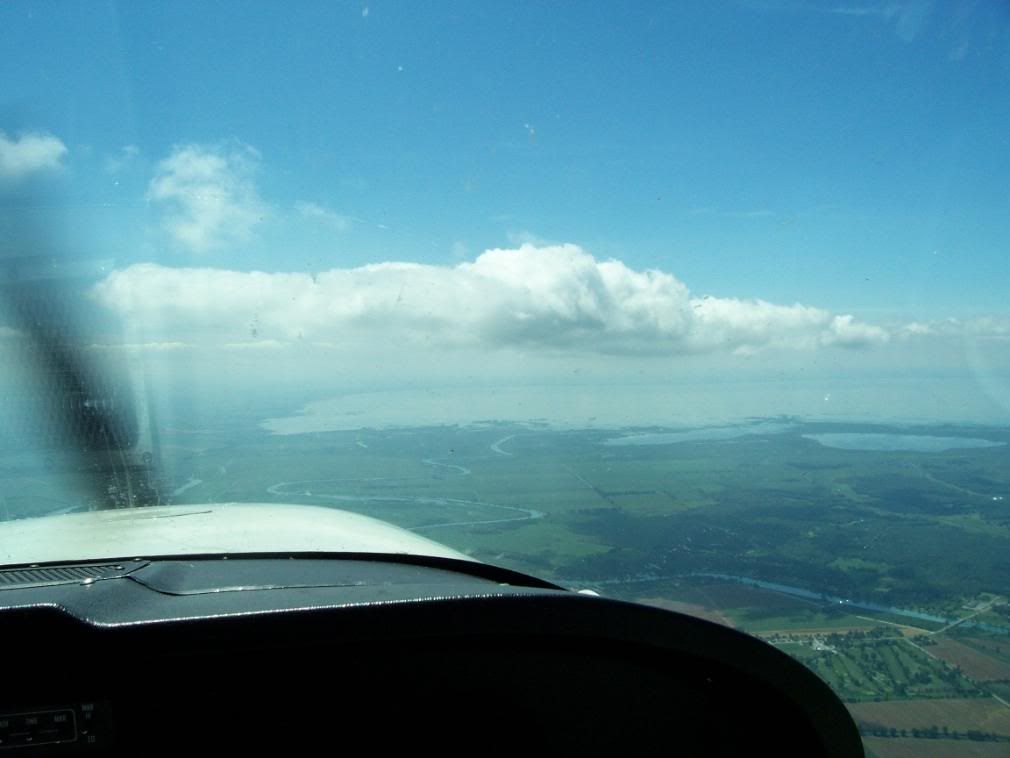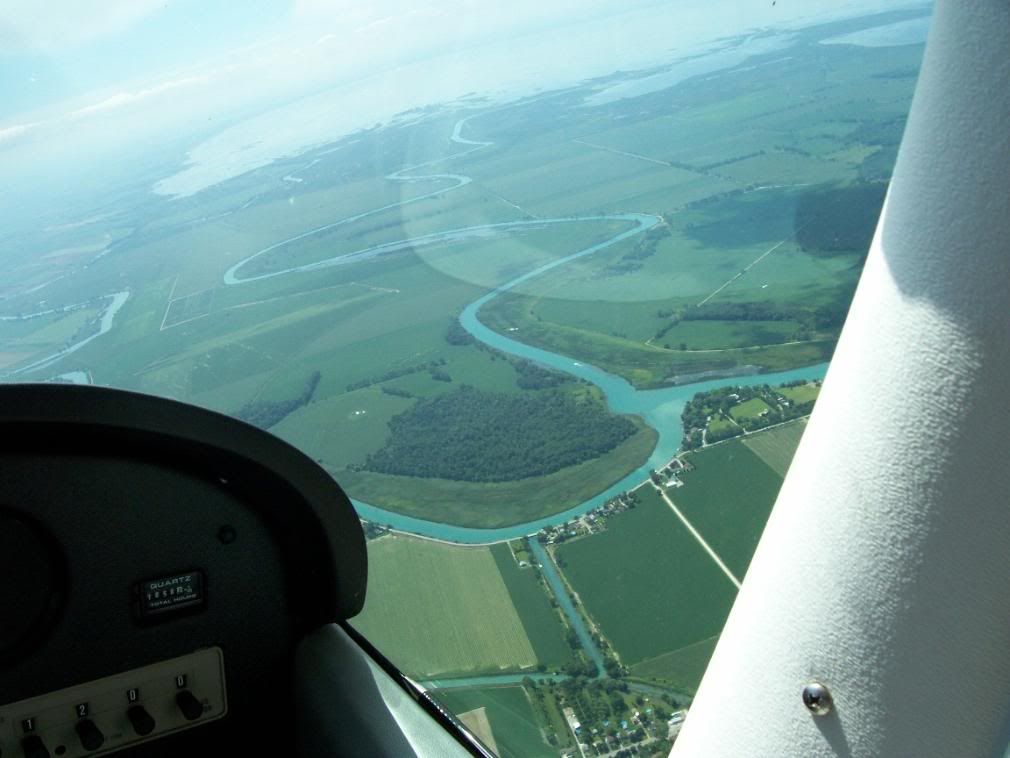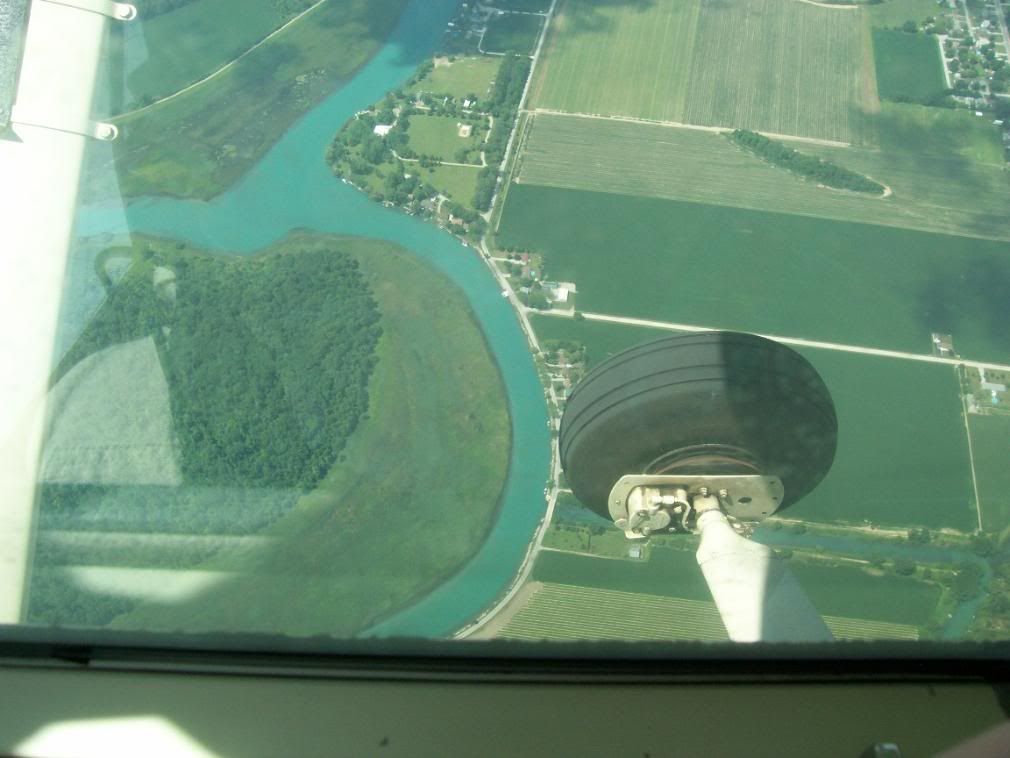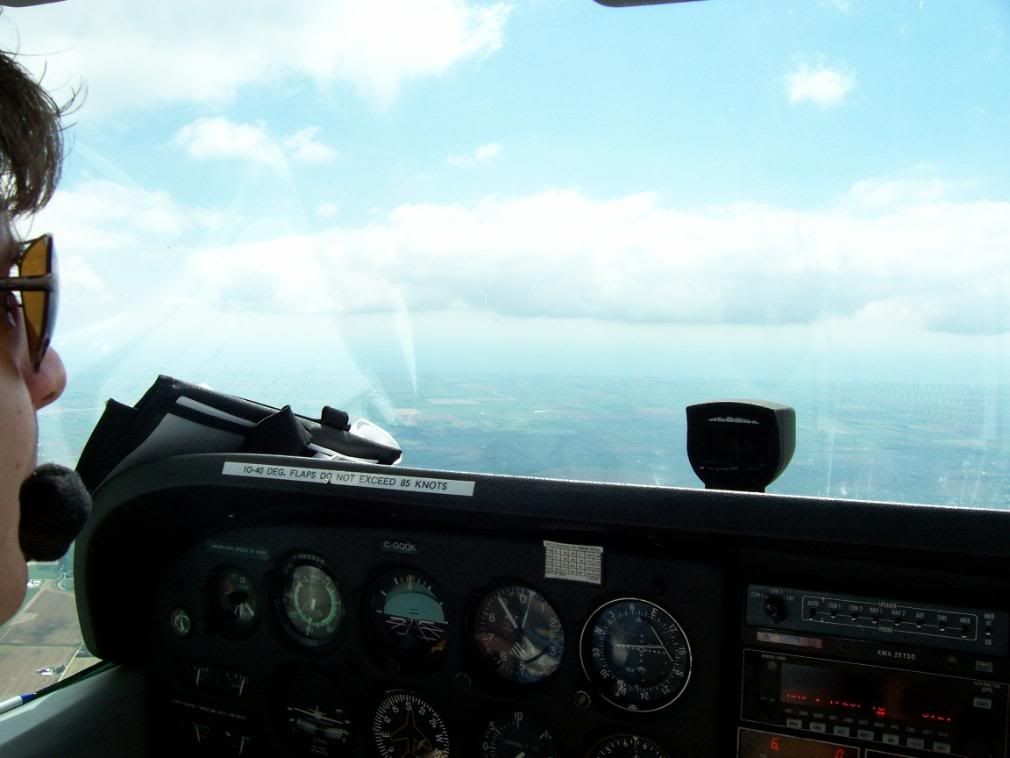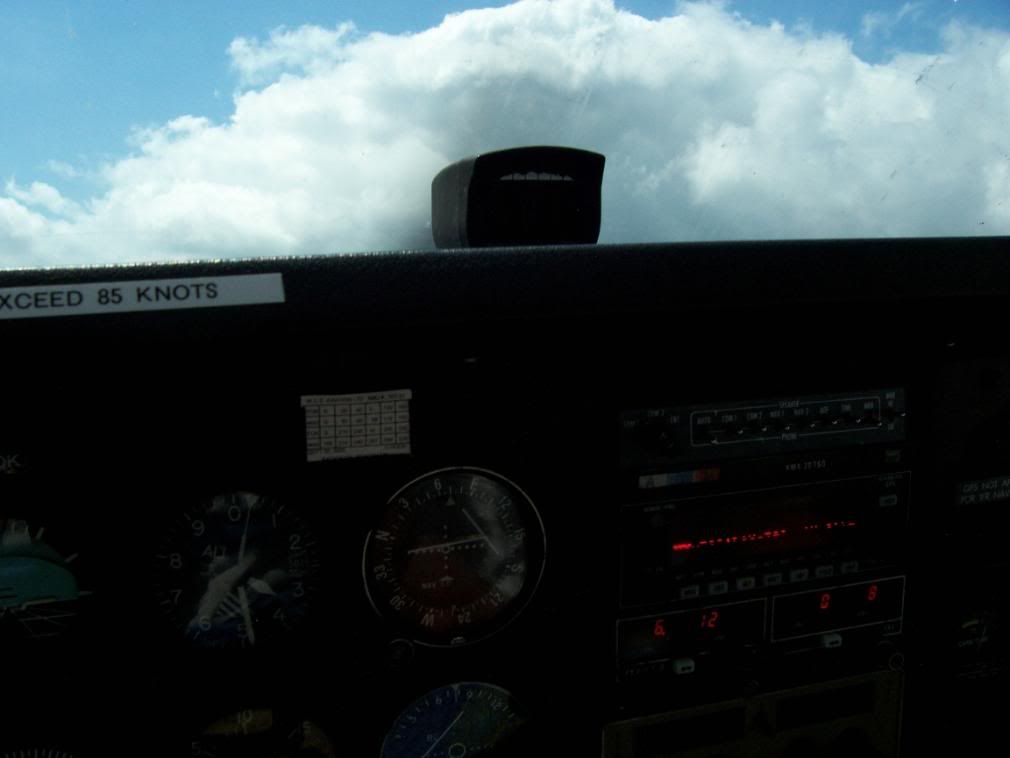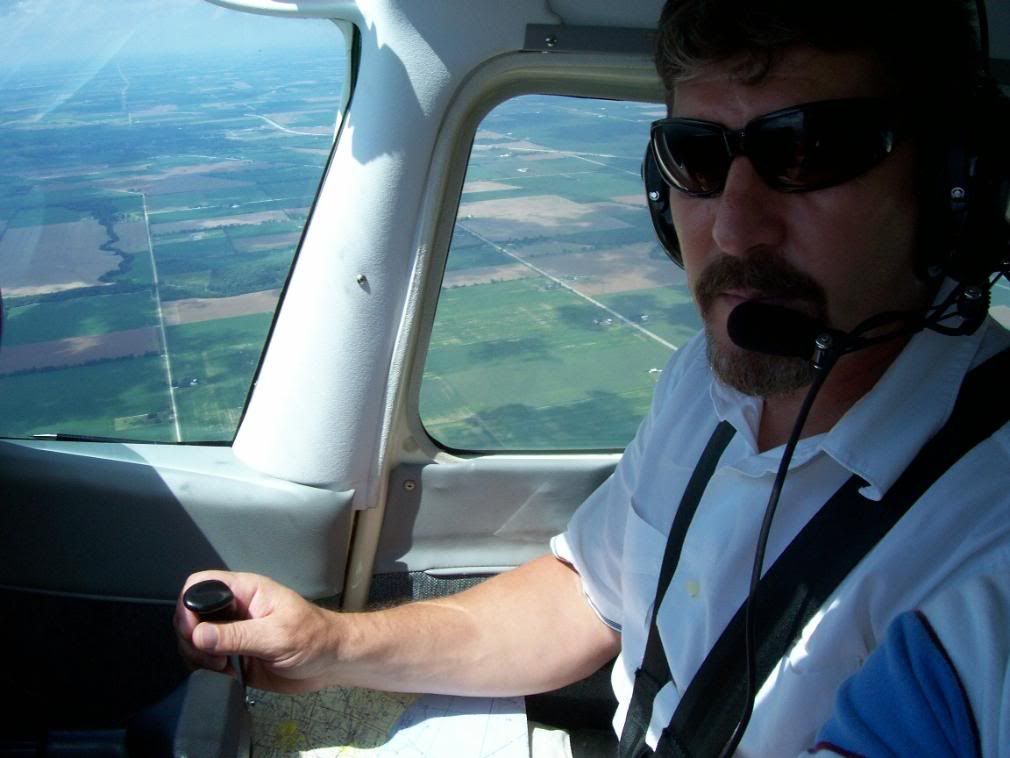 Not as fancy as my DA40, but it still does the trick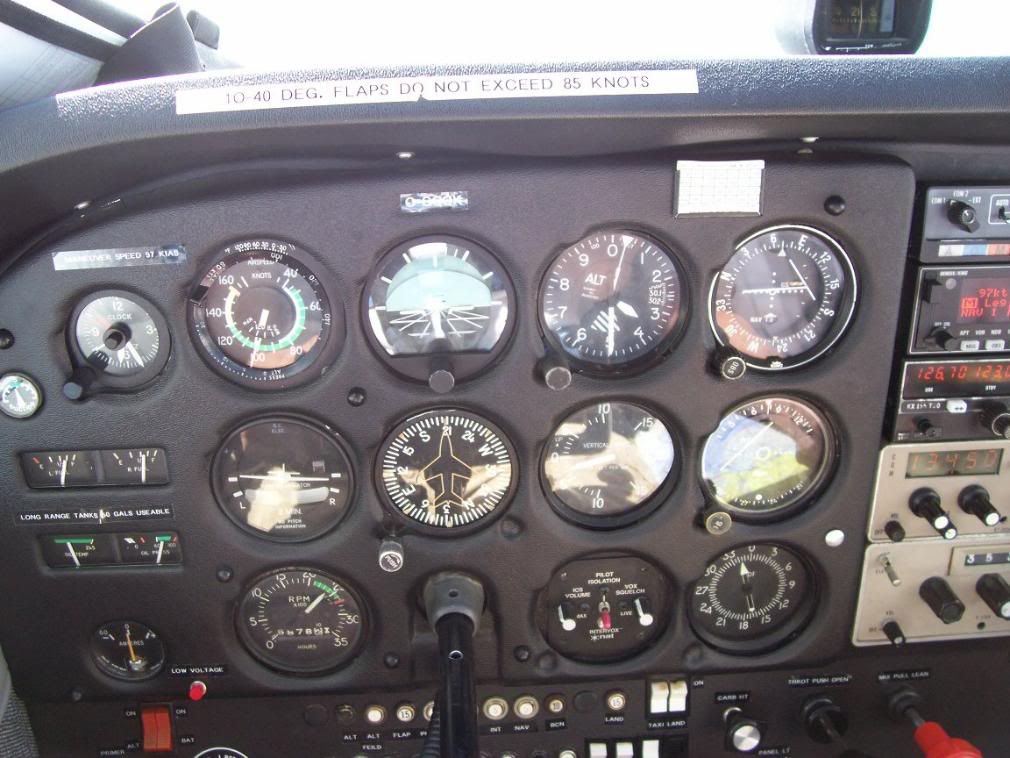 Lake Erie in the distance, with Point Pelee Park (peninsula) in the foreground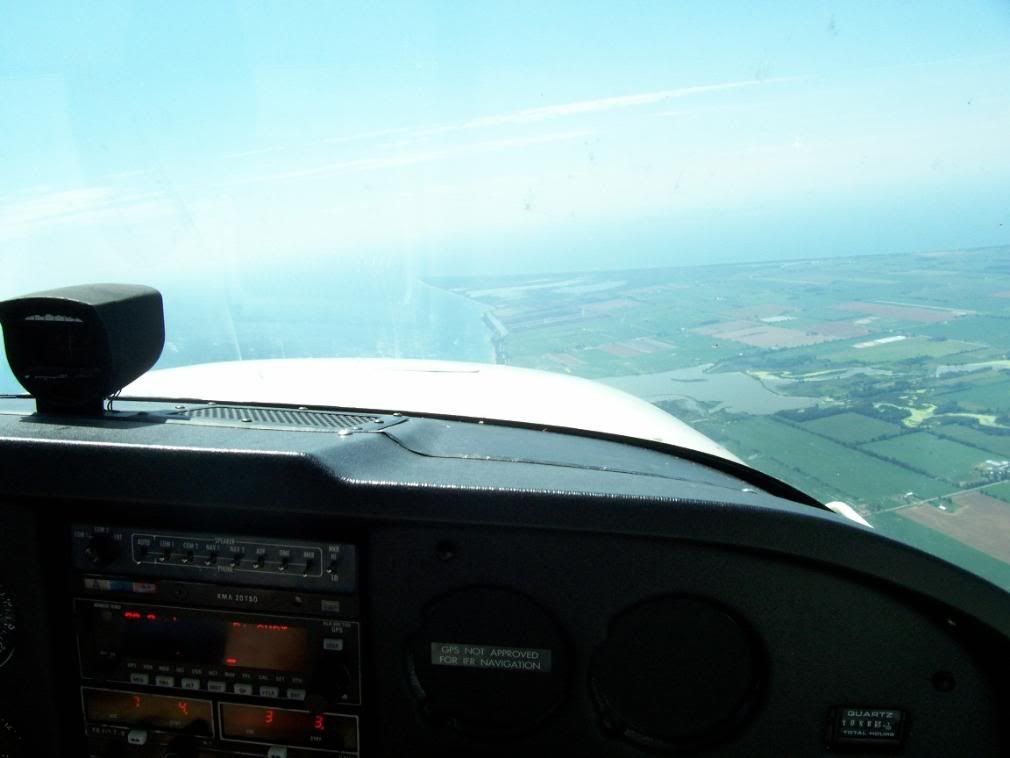 Essex County, with the town of Leamington, located on the shore of Lake Erie, are visible just outside our aircraft.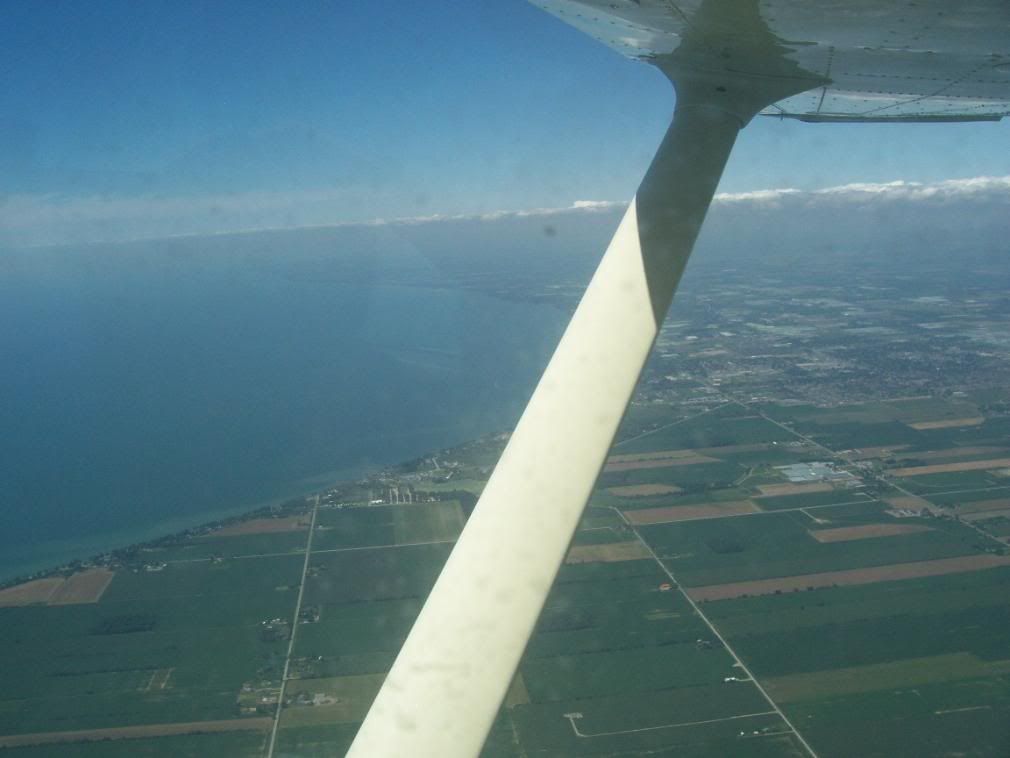 Normally, summer months are very hazy in Southern, Ontario. Though not as great as the day prior to this, the visibility was quite impressive. Here, you can see Pelee Island in the background.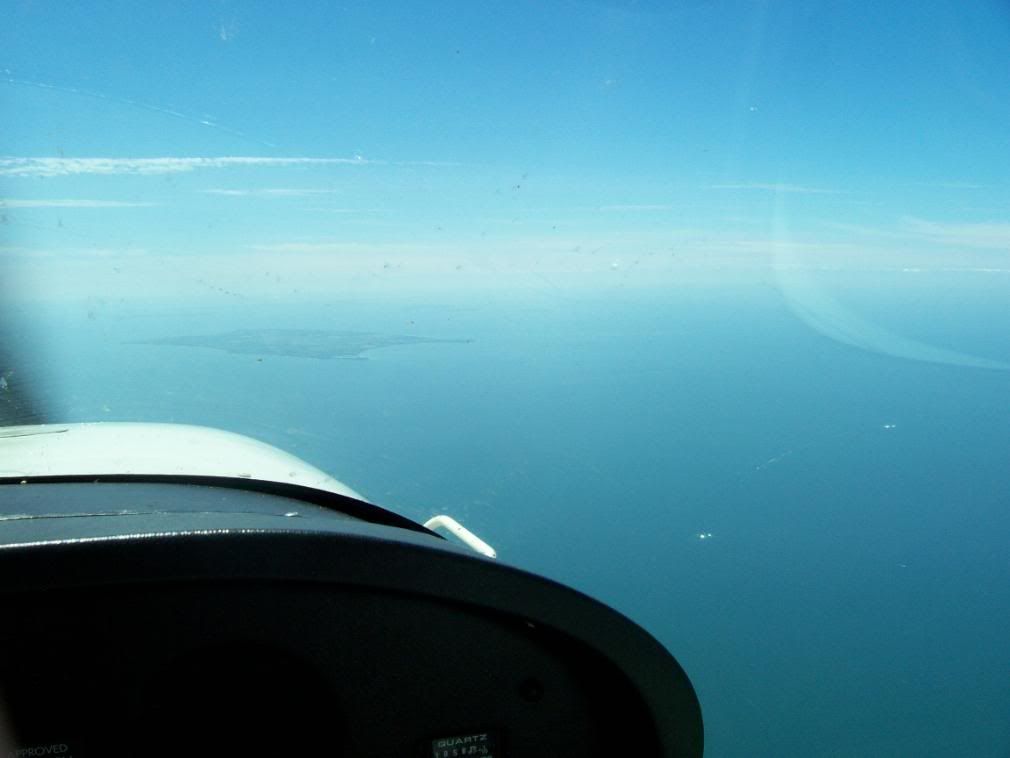 Point Pelee Park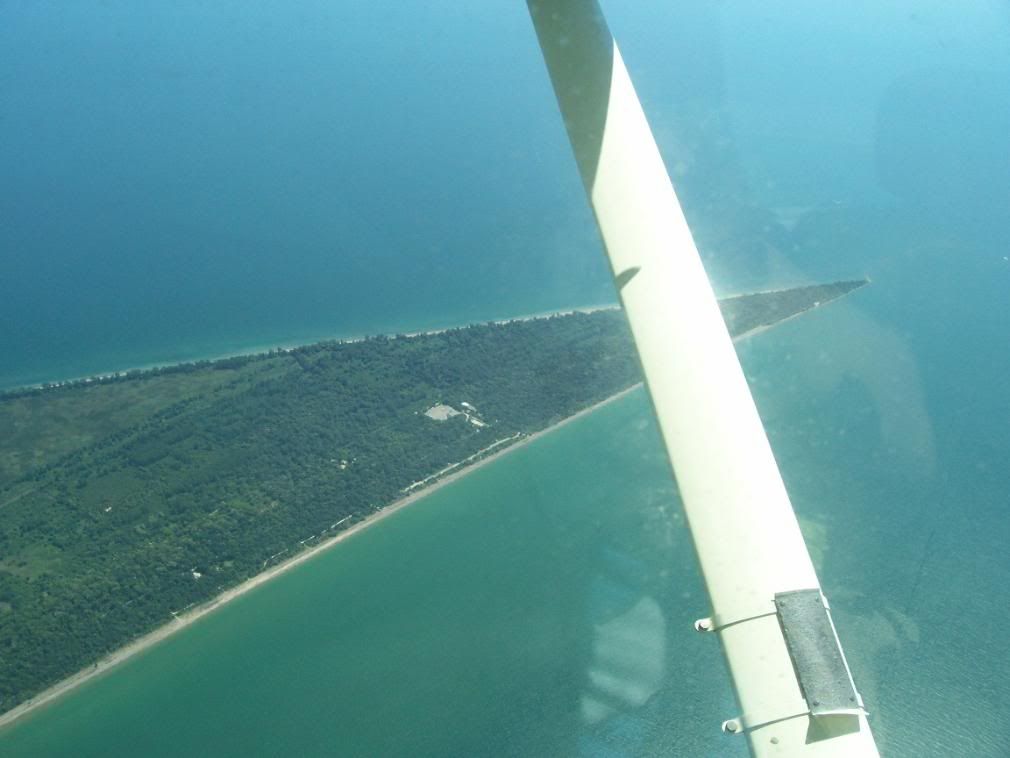 Approaching Pelee Island, one of Canada's southern most points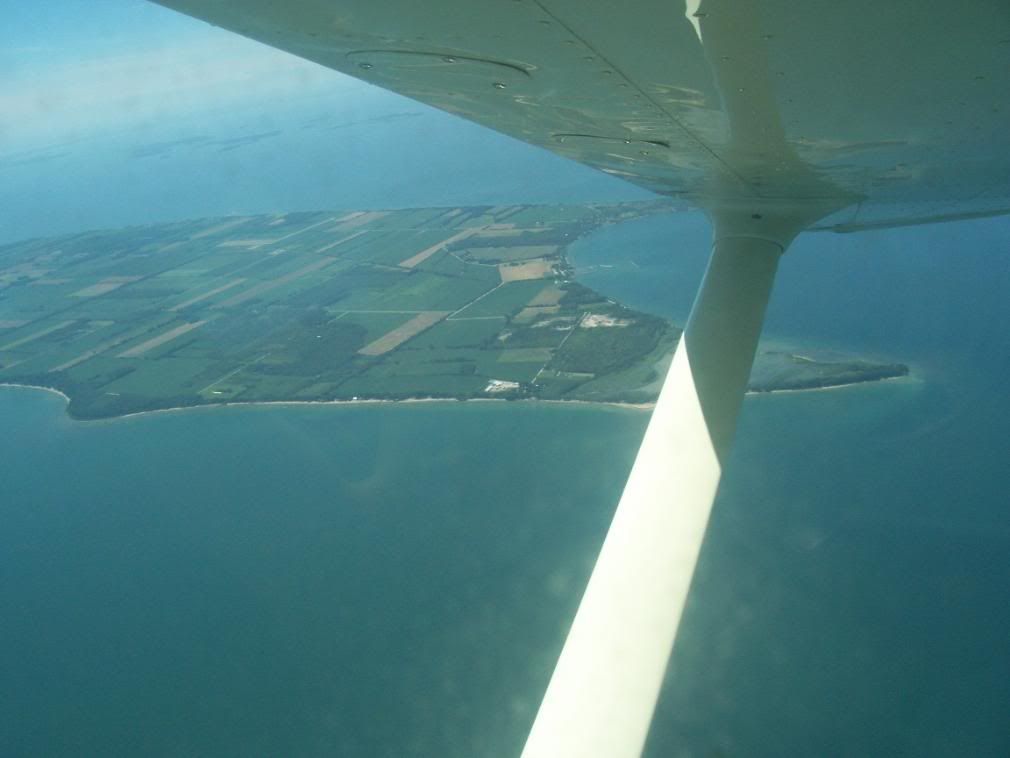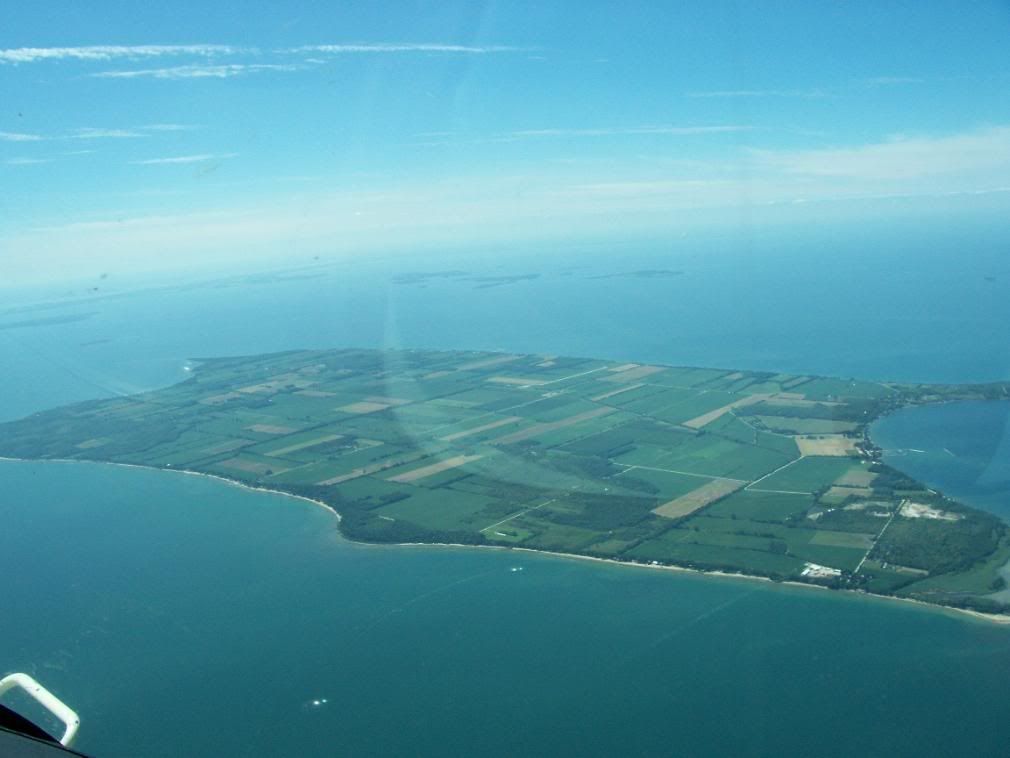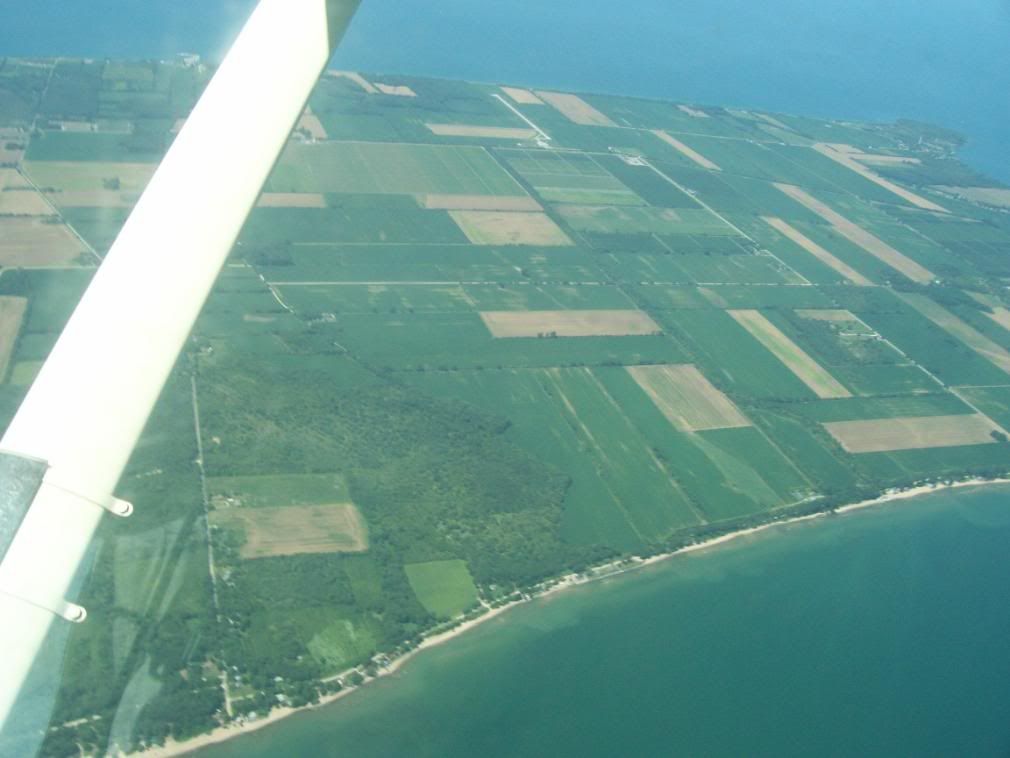 My dad hanging admiring the view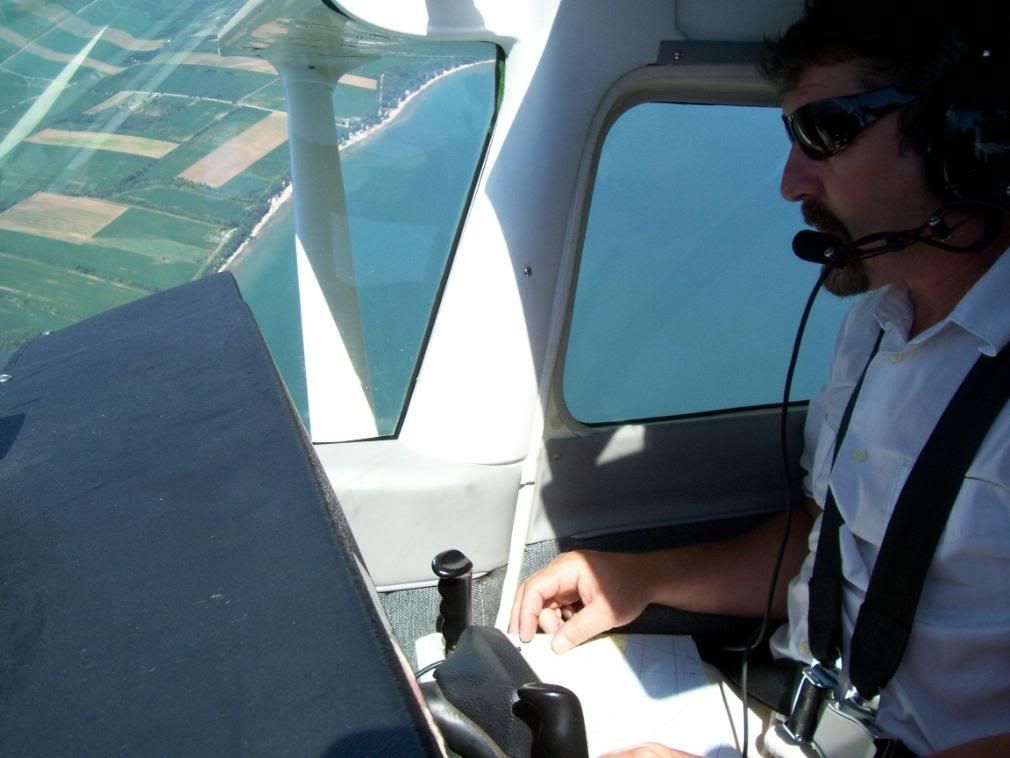 Small US Island can be seen in the background, just south of Pelee Island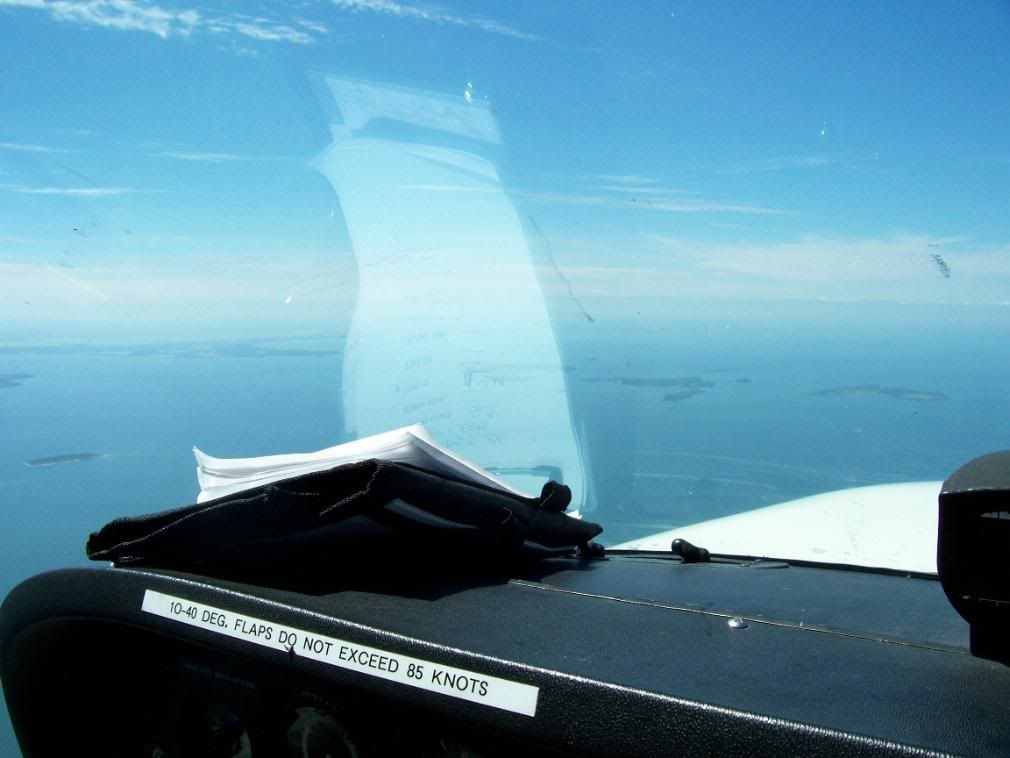 Over the NW point of the Island, heading back to Windsor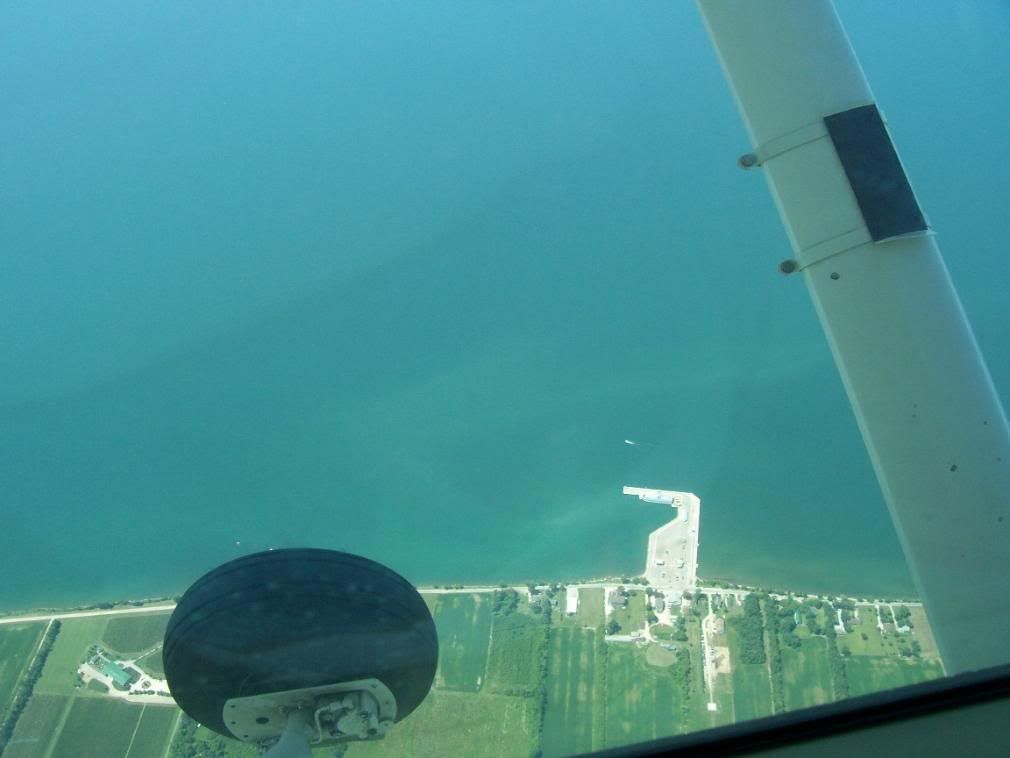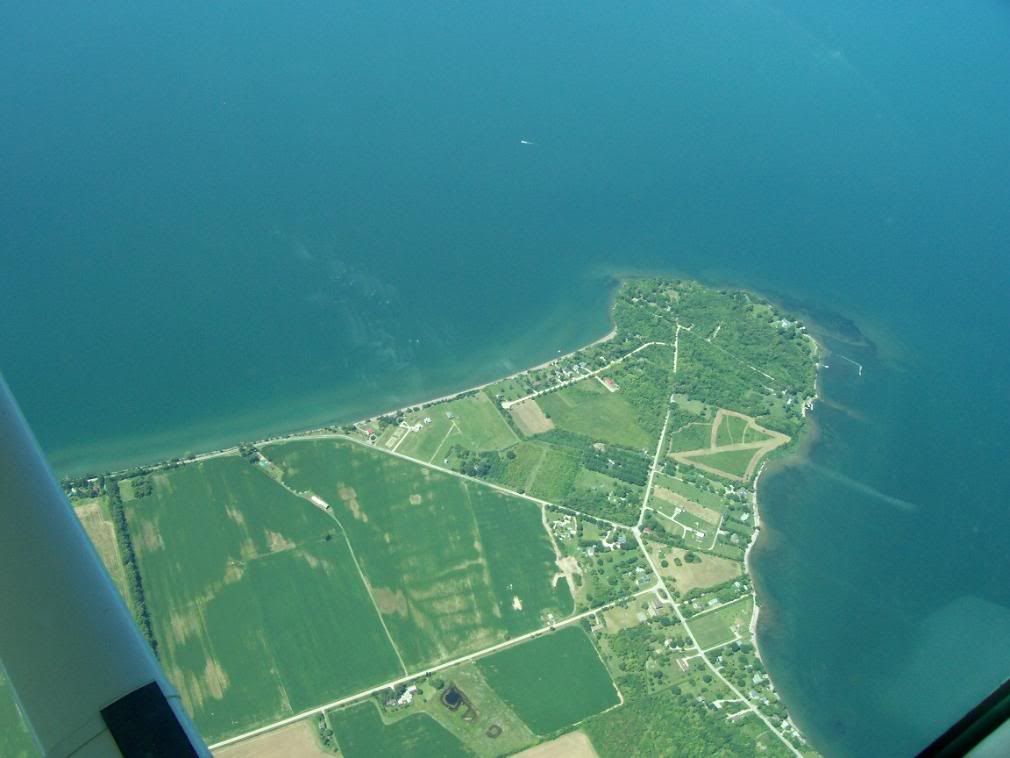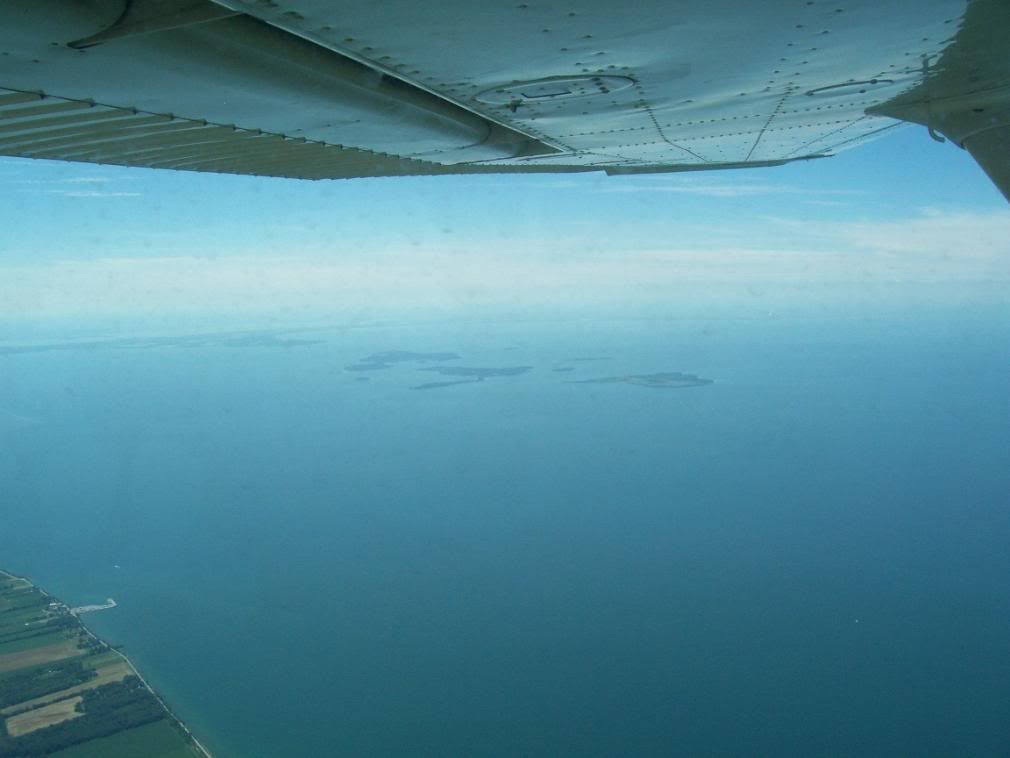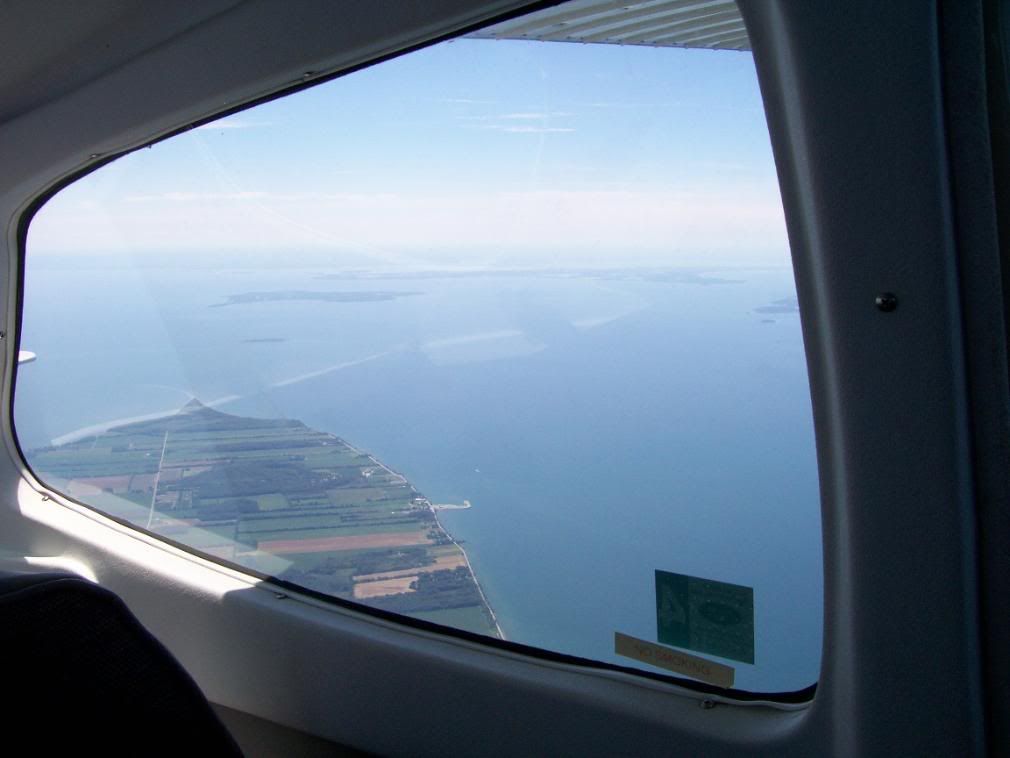 Pelee Island, as seen from the North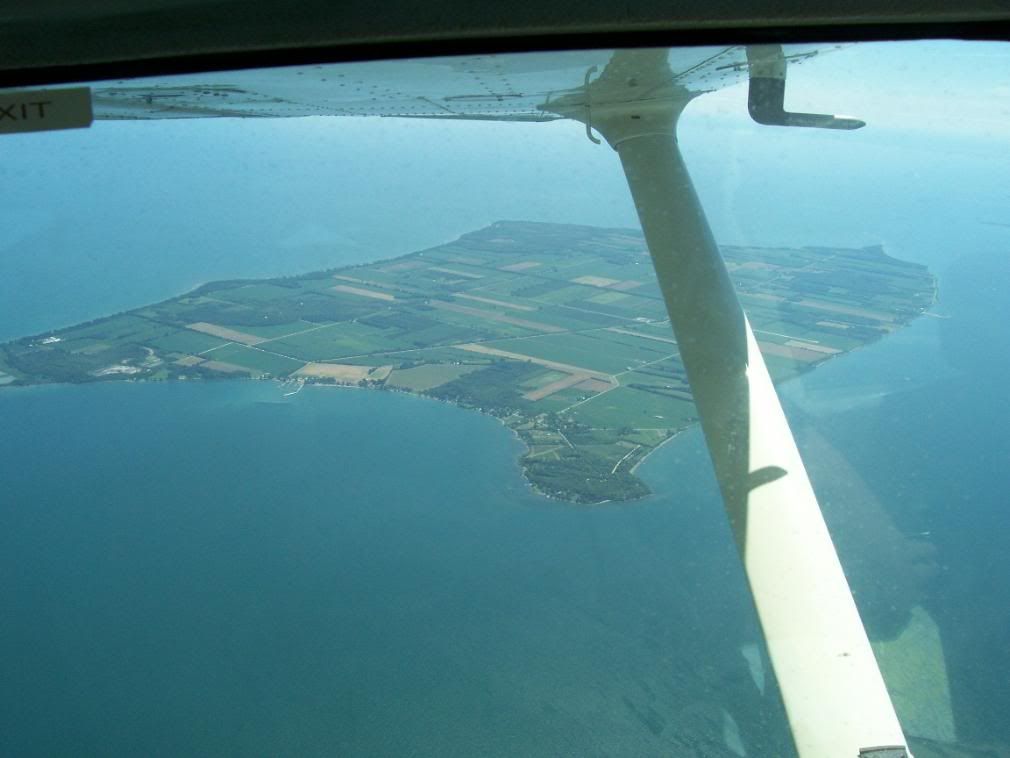 Lake Erie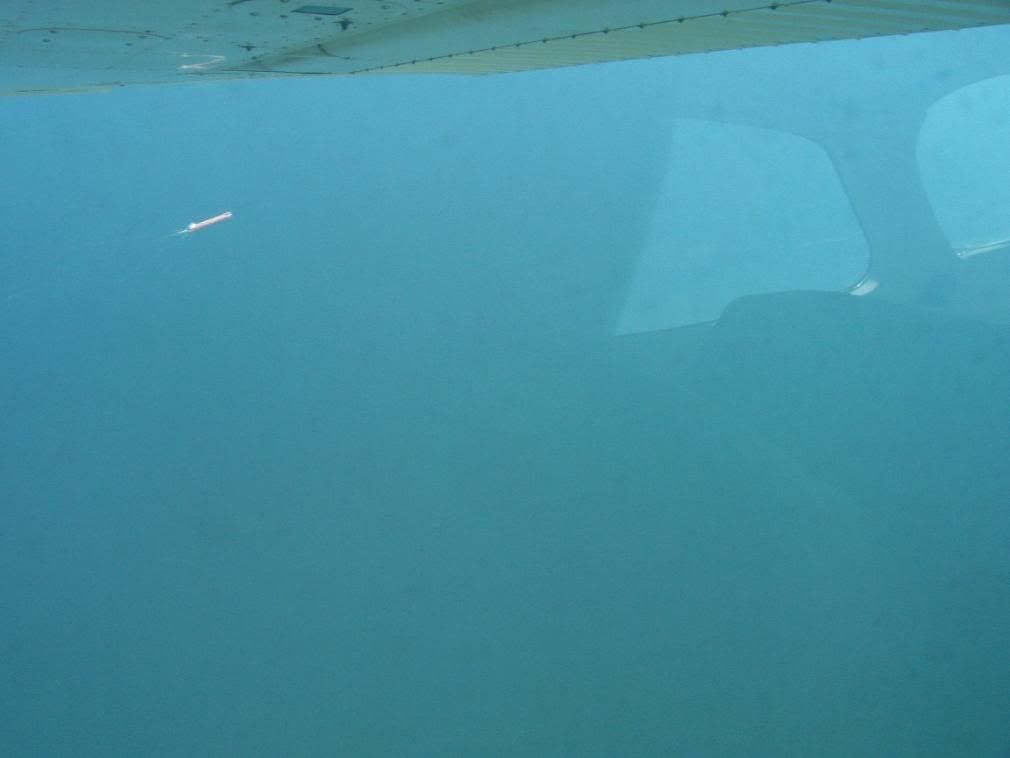 Pelee Island again... They make some pretty good wine here...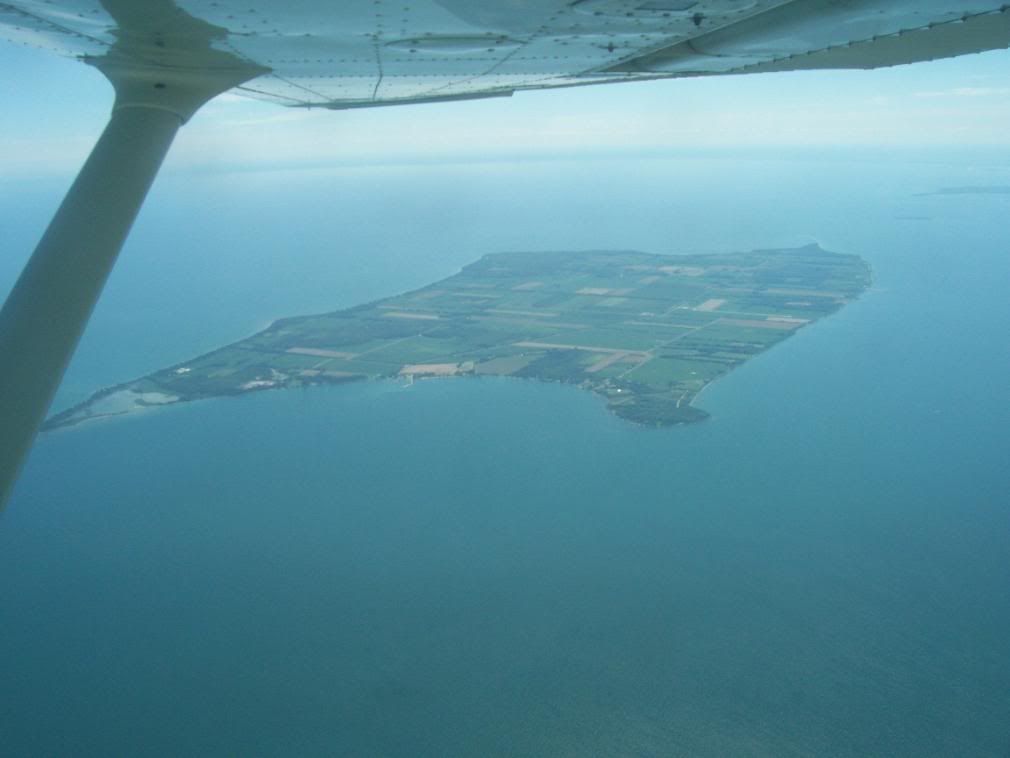 Essex County in the distance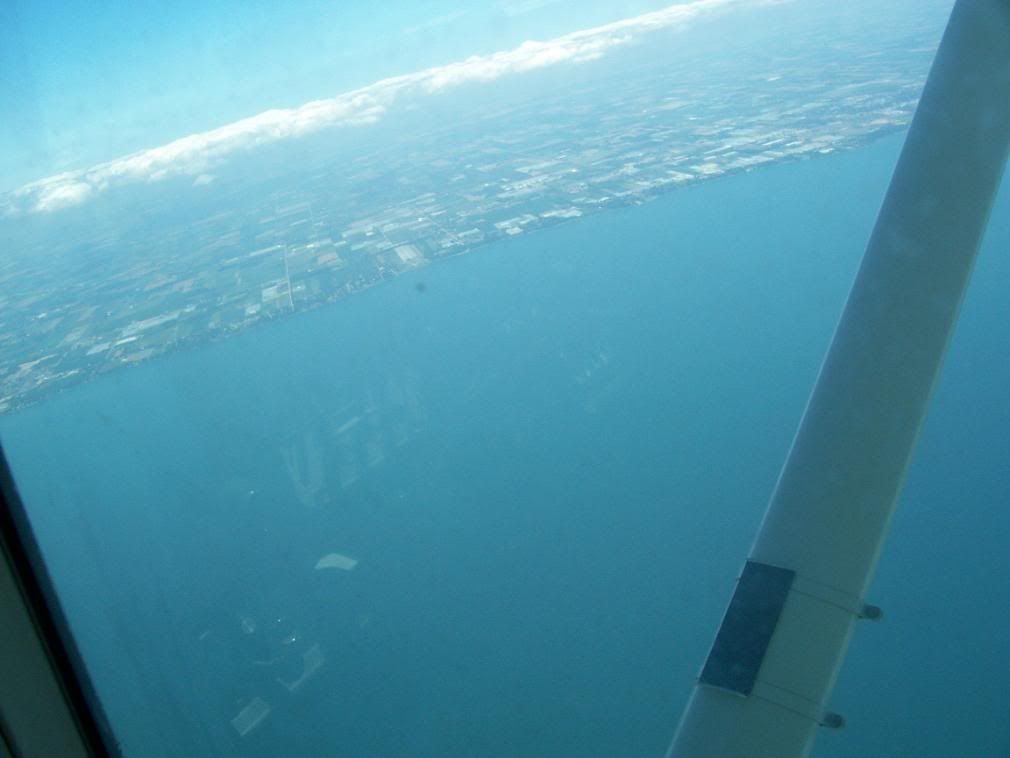 Not long after leaving Pelee Island, I climbed to an altitude that I considered sufficient in order to glide back to land, should an engine failure occur and once we reached Essex County, I started my descent into the Windsor area. When we crossed the shore, I made 360 degree descending turn over the town of Kingsville, in order to loose the altitude before reaching the town of Essex, where I'd have call up Windsor Tower with my intentions.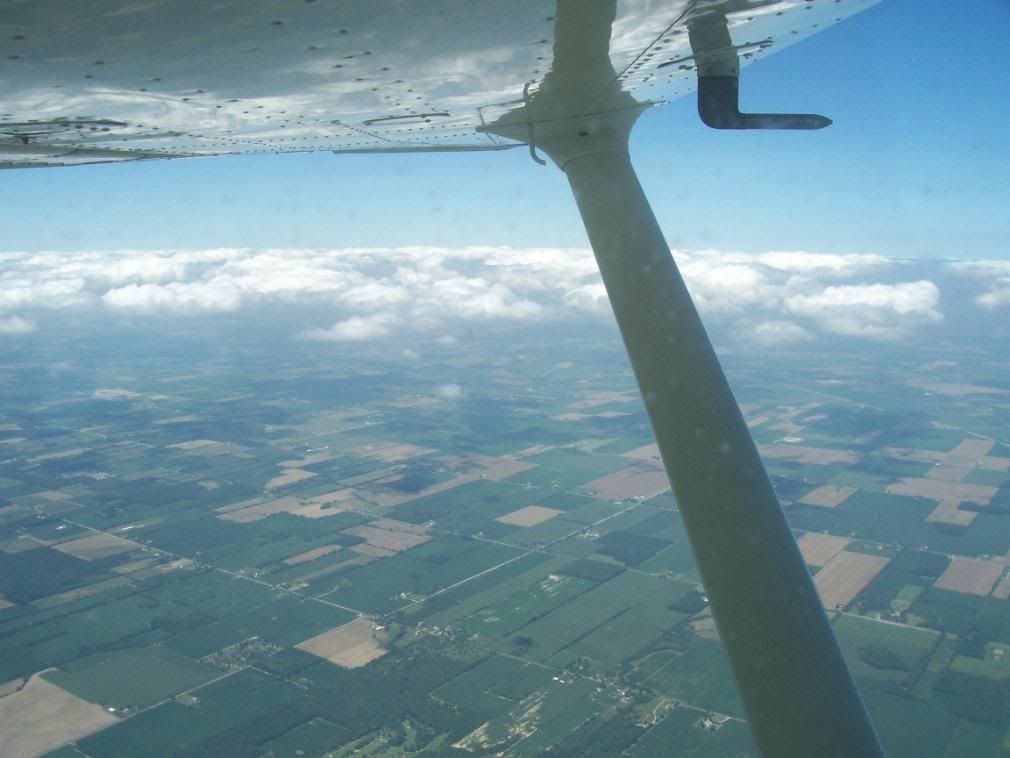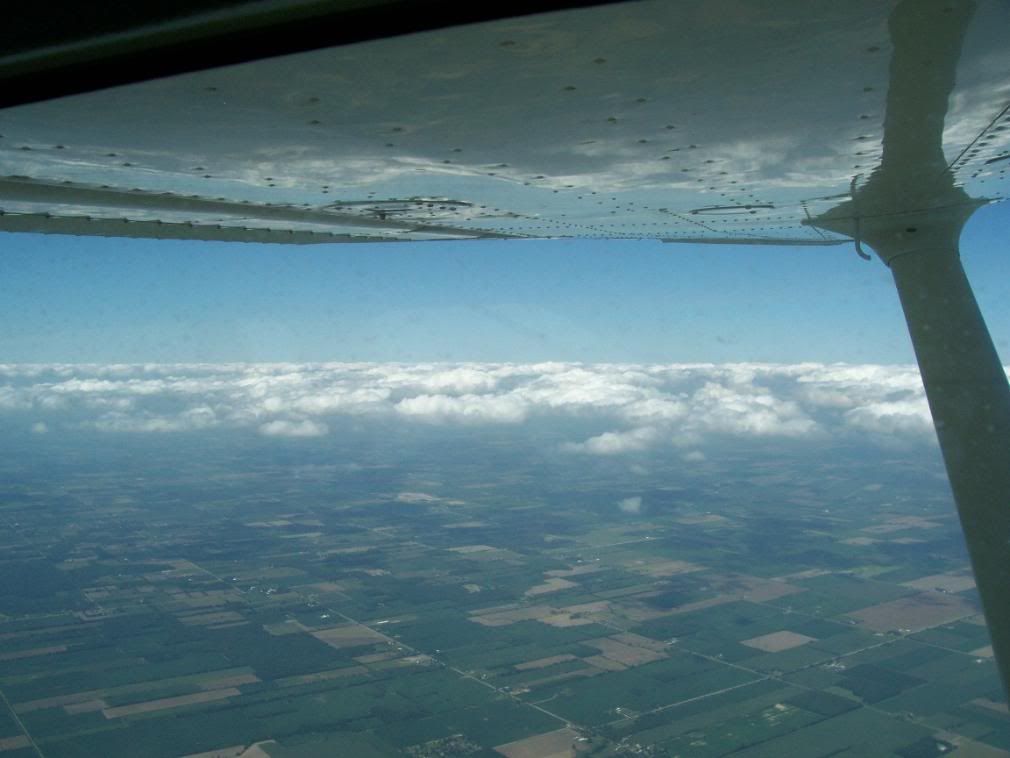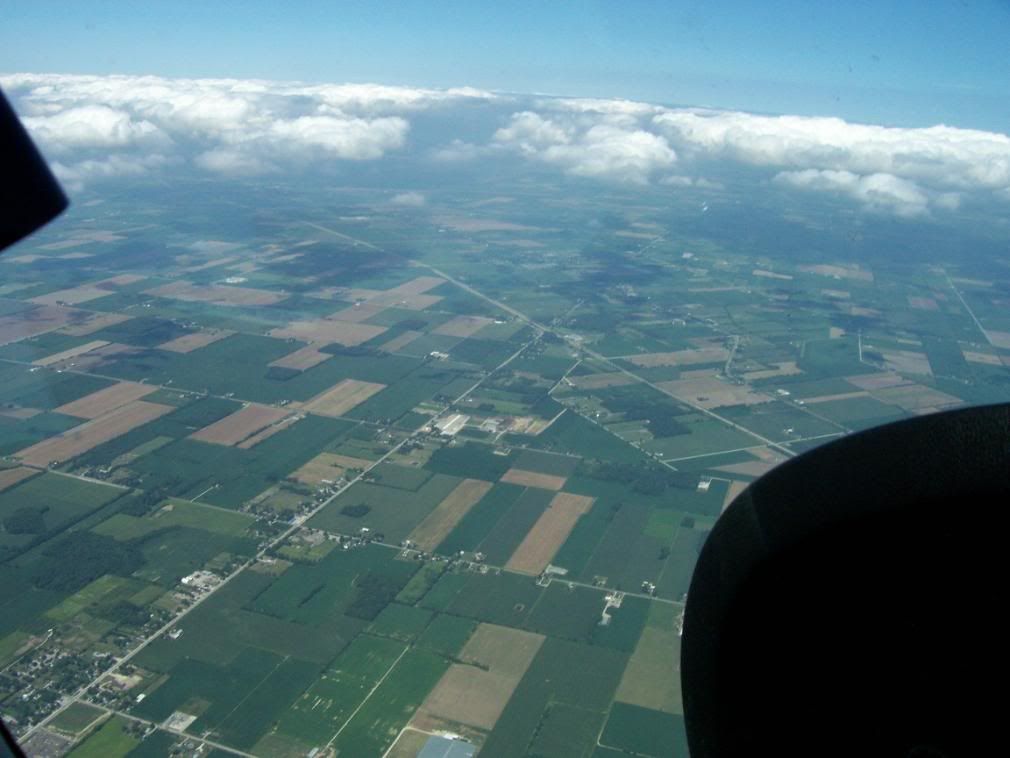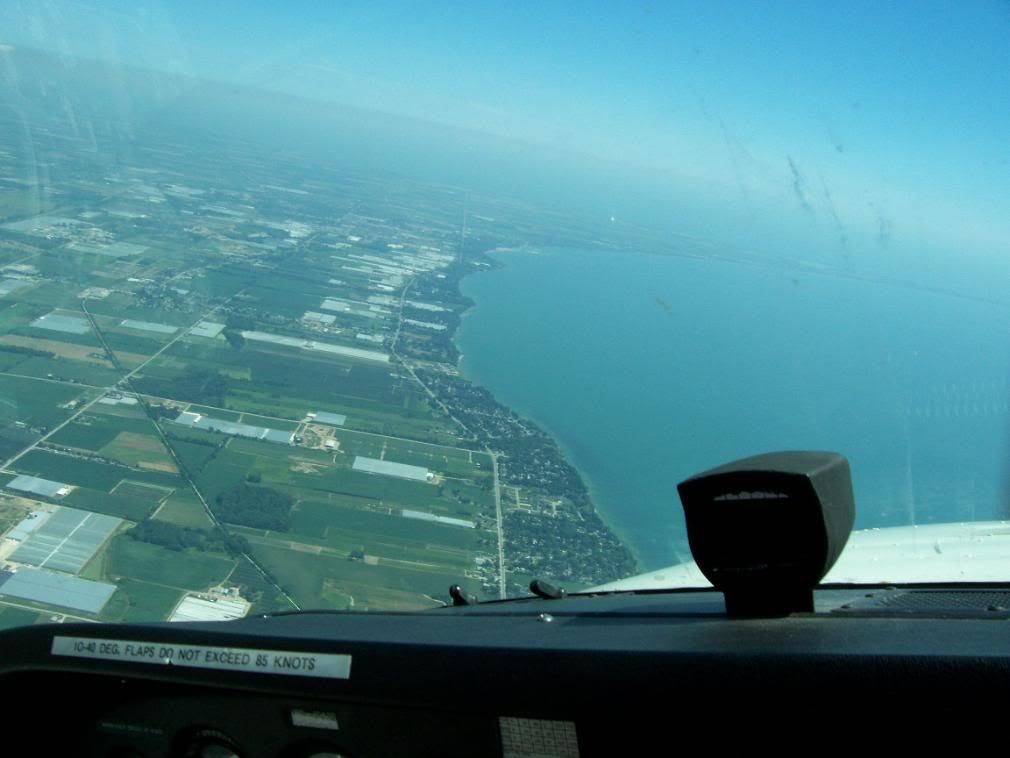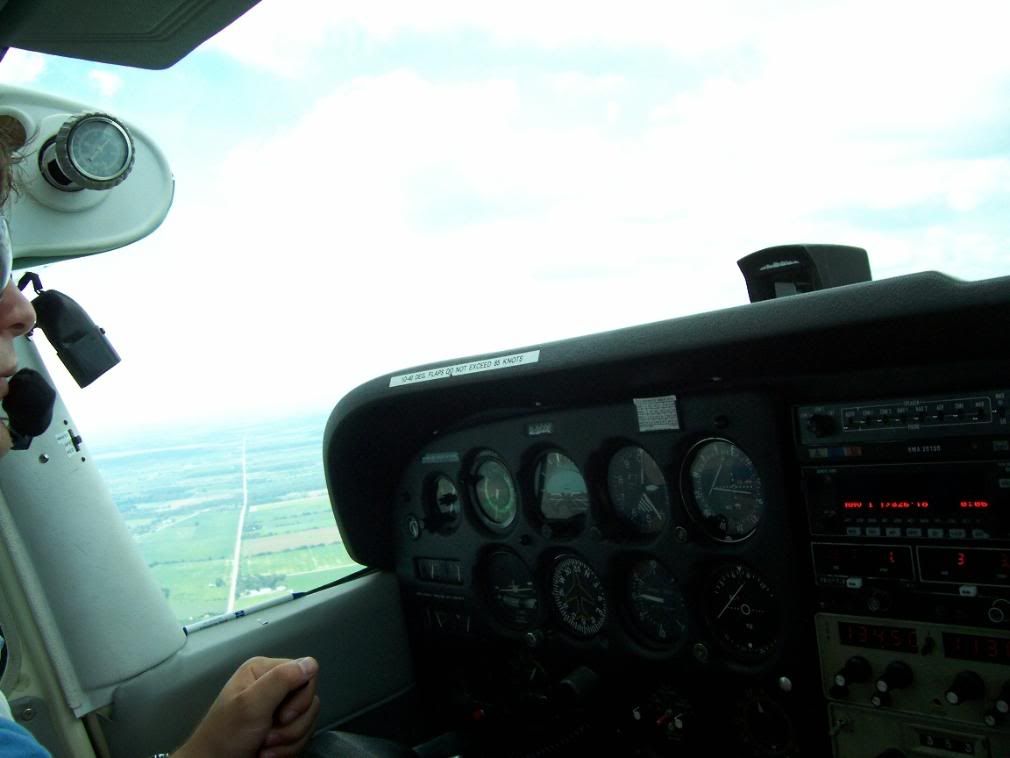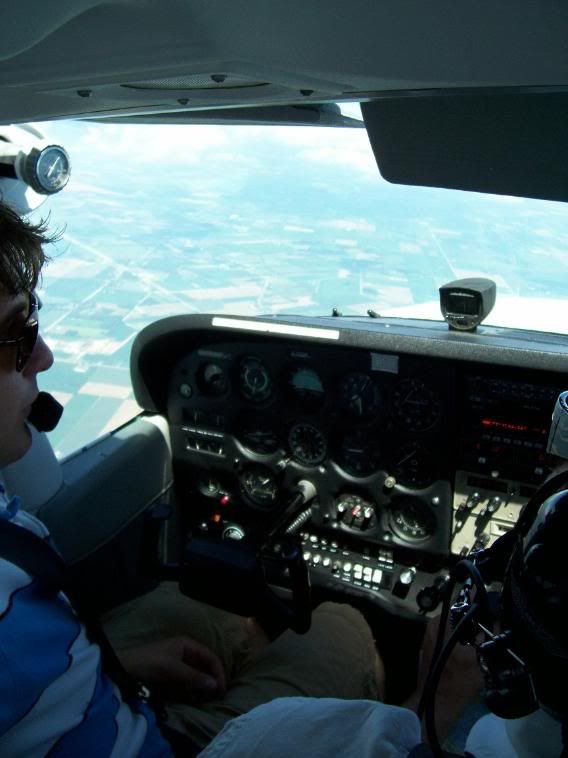 Over the town of Essex, Ontario, I contacted Windsor Tower and I shortly after that I was cleared to land on runway 25.
Flying over my old neighborhood, in Windsor Ont.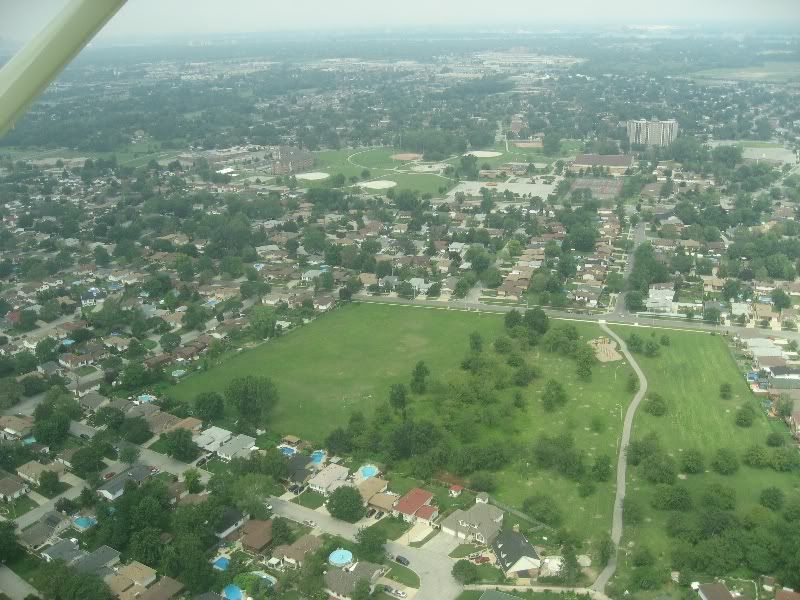 Approach into CYQG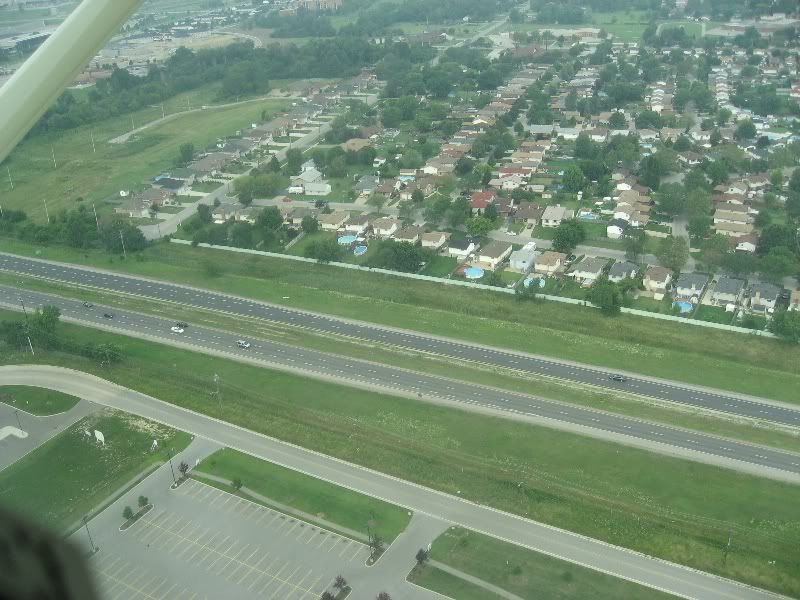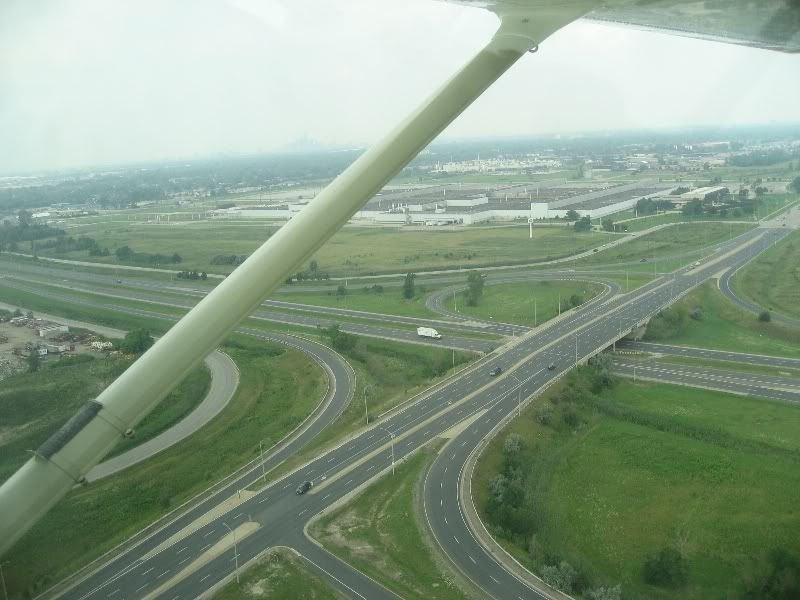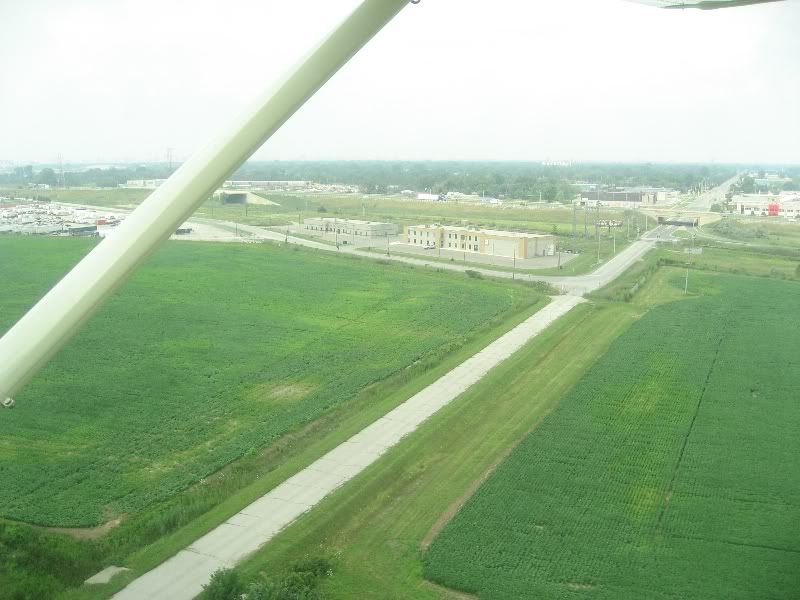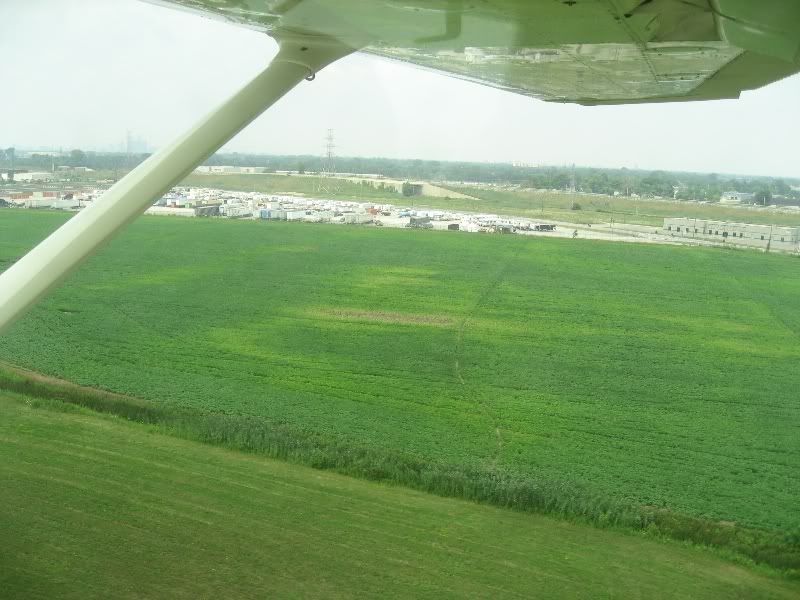 The taxi to the ramp was very quick, after which I shut down the engine, secured the aircraft and took care of all the post flight paperwork. All in all, it was a wonderful flight and having my dad with me was by far the best part of the trip. Also having flown in Alberta, BC & Saskatchewan, I'd have to say that Southern Ontario and the Great Lakes add a new dynamic to flying. It truly is something else. If you're ever in that area of the world, I recommend you go to Pelee Island. It's accessible by Ferry & a few charter companies offer flight service there.
Overall it was a very nice flight. I can't say I like flying the C172 more than the DA40, but considering it's the most common trainer in the world, I can't say anything bad about it. It's like driving a pick-up truck, instead of a sedan (again, comparing it to the Diamond Star)
Please accept my apologies for any mistakes or inaccuracies. This flight happened over a year and a half ago and some details have slipped my mind. Also I had very little time to dedicate to this report, so it may lack some quality and presentation, though I hope the pictures made up for it.
Thanks a lot for reading and please leave a comment. Look for my next trip reports, coming up in the weeks and months ahead.
Thank you,
Vio Ludusan