So over the weekend I met three friends in LAS for three nights of cutting loose and to see if any of us could put the "what happens in Vegas stays in Vegas" slogan to use.
DL was the most expensive nonstop option from ATL by about $50 but I decided to pay a little more so that I could add to my Sky Miles account...also, better planes, too...757 and 763 as opposed to all 319 or 73G. No contest, really.
I departed ATL on 1/17/08 on Delta #1279, the scheduled 8:00pm nonstop. Some days it is flown with a 763, some days with a 757. It was a 757 tonight and, as expected, was fully booked. This plane was in the Deltaflot scheme with no AVOD but with the new blue leather seat covers, which made for an attractive looking cabin. I had seat 41F. We pushed on time and were in the air about ten minutes later. It was going to take us 4h06m to reach LAS flying at 34,000ft. Just about thirty minutes after takeoff, the F/A's came around with a snack pack as well as a drive service. A really lame looking movie was shown...Jane Austen Book Club I believe it was. I decided to just listen to my iPod and relax. A second drink/snack service was offered about 1h30m before landing. I have to say the service was truly excellent on this flight, and the landing was one of the smoothest 757 landings I've ever experienced. We came to an eventual rest at gate D38.
Once I deplaned, I headed over to the CO gates to meet my friend Laura, who had just arrived from EWR on CO. We then proceeded to hail a cab and head on over to our hotel...Bill's Gamblin' Hall and Saloon (which was actually a nice, cheap, clean place to stay in an excellent location)....where our other two friends had already checked in and were ready to get the party started. What proceeded was three nights of sleep deprivation, and the realization that although Vegas is about as fake of a place as you can find, it sure is a hell of a lot of fun. If you can't have a good time in Vegas, you can't have a good time anywhere. But Vegas requires you to step up to the plate and not take the easy way out if you want to appreciate it. It's not a place for lightweights, and rightfully so. We also did quite a bit of walking...Bill's down to the Stratosphere was a decent little walk, as was my final one of the trip from Bill's all the way down to Mandalay Bay.
Here are some select pictures from my visit to Sin City USA: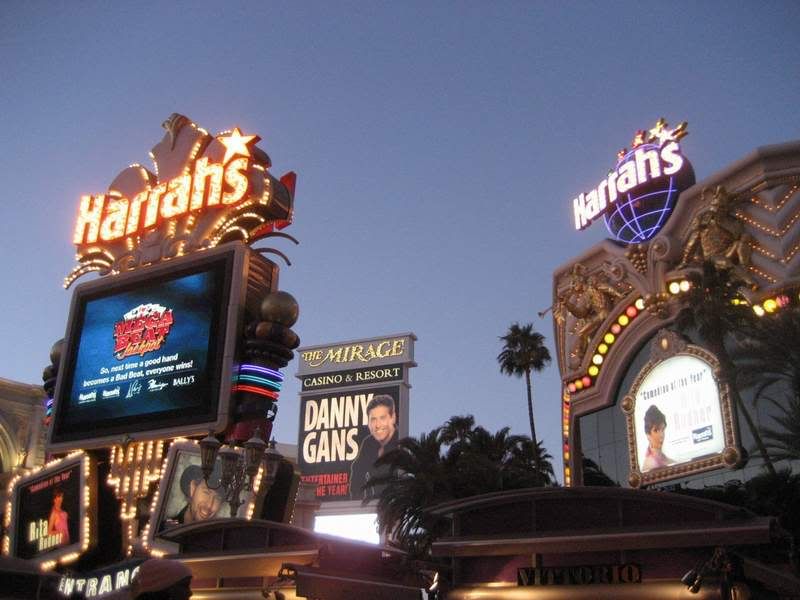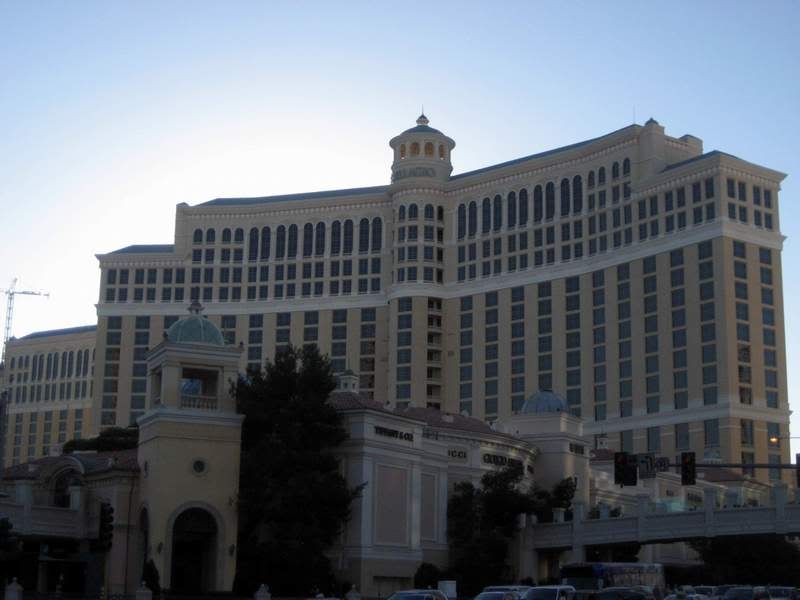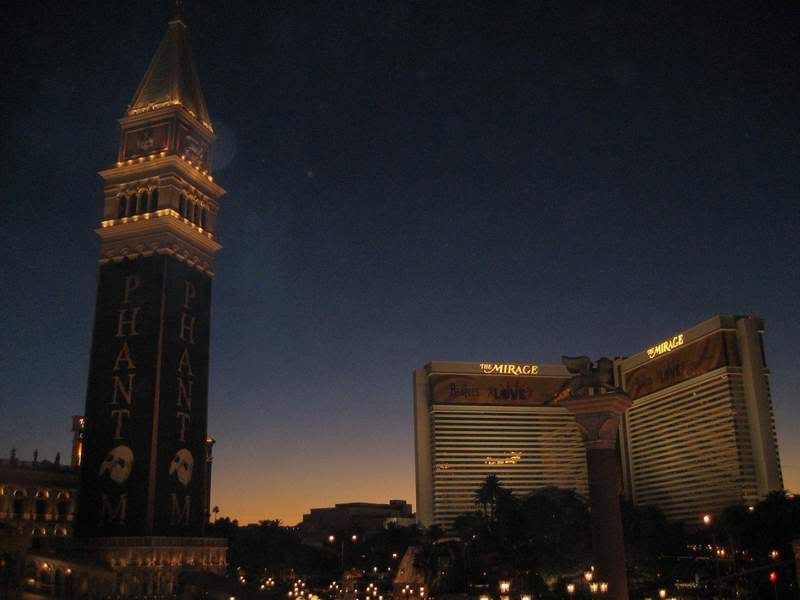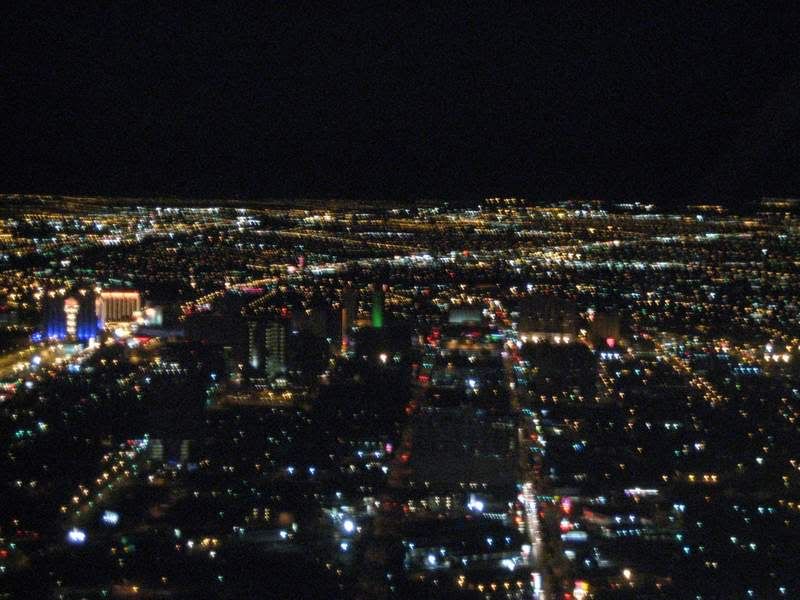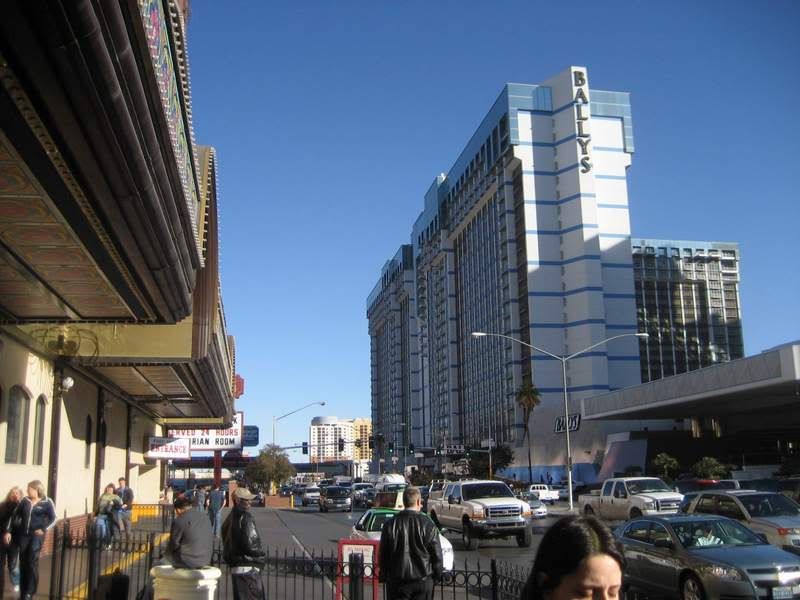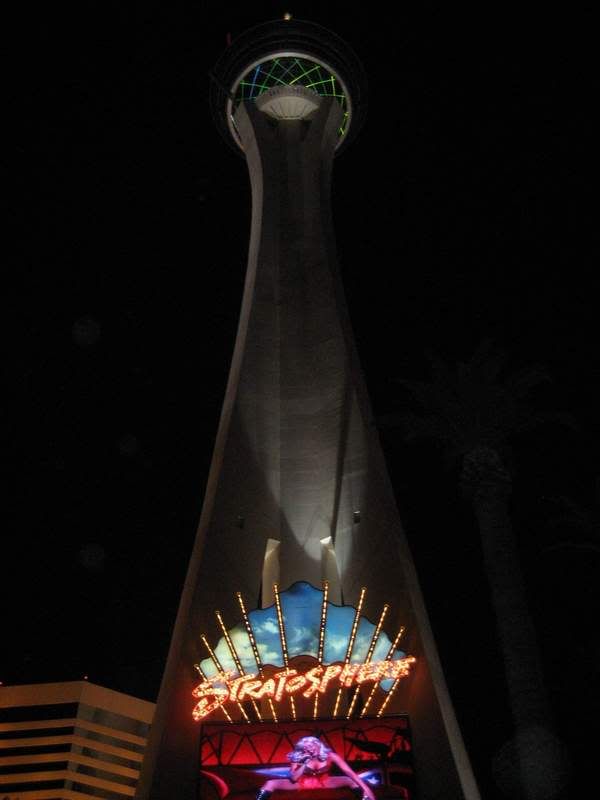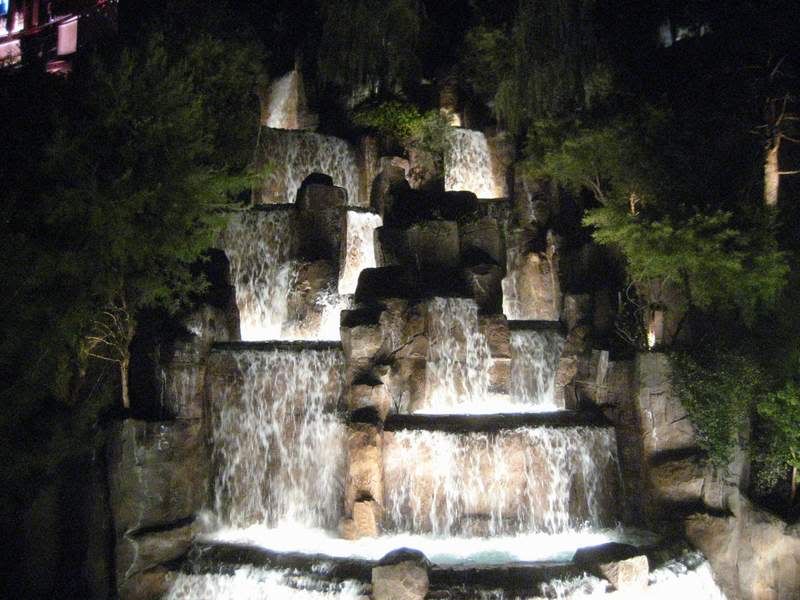 Alas, all good times come to an end. So yesterday, 1/20/08, we all said our goodbyes and went our seperate ways...to SFO, EWR, BNA, and ATL.
Delta flight 64, the scheduled 12:20pm departure to ATL (and MAN, with an obvious plane change), started boarding at 1150 from gate D38. I made it to the gate by 1145 after waiting over :30 in security. The line was huge but it moved pretty quickly all things considered. I had seat 14A on this newly refurbished domestic 763. Talk about a nice interior. It looked like a brand new aircraft. The seats were very comfortable...much, much more so than the old blue cloth seats...and the PTV's were certainly a nice touch, and fit in well with the great new look of the cabin. The plane pushed on time, and we took to the sky after a fifteen minute taxi. The sky was basically devoid of all clouds so I got a great view of the LAS area followed by the Hoover Dam/Lake Mead and later, the Grand Canyon. Just an awesome day for flying. In flight service was the same as on the way to Vegas...two rounds of drinks, one snacks pack, and one additional snack service. I spent most of the flight fooling around the the PTV, which contained a HUGE assortment of movies, HBO programming, cable shows, music, games, and a very detailed in flight map. I especially enjoyed the trivia game in which you compete with other passengers. I spent a good while doing that. Again, the service was fantastic. We actually landed ten minutes ahead of schedule after flying for 3h26m at 35,000ft. After a very smooth landing, we parked at gate A26. This ship would continue to MCO. Here are some pics from DL64: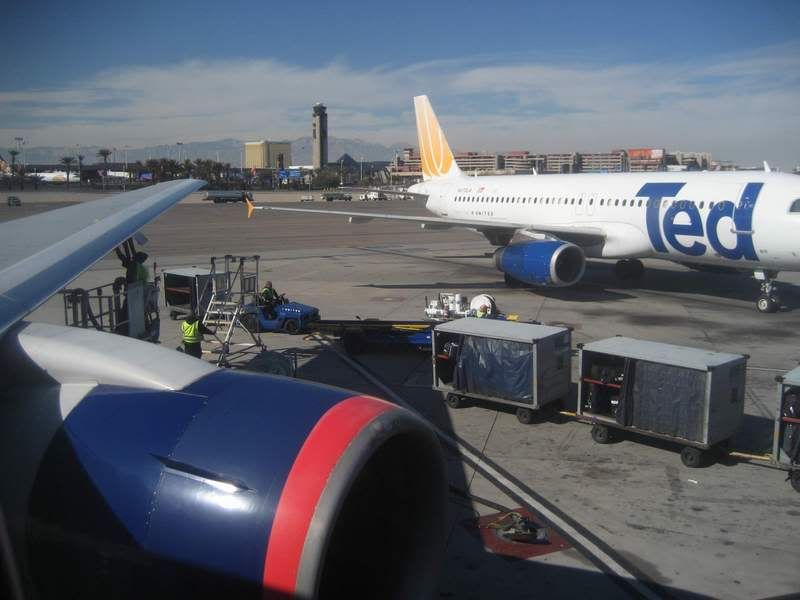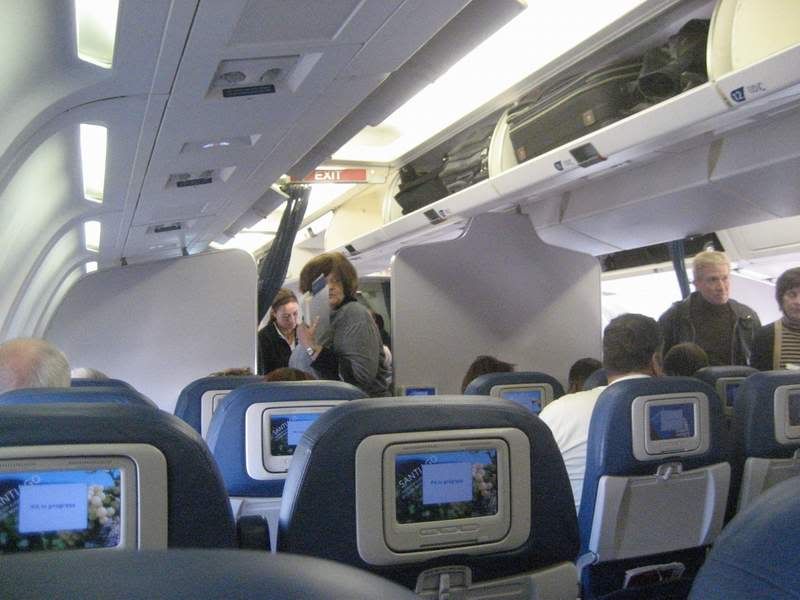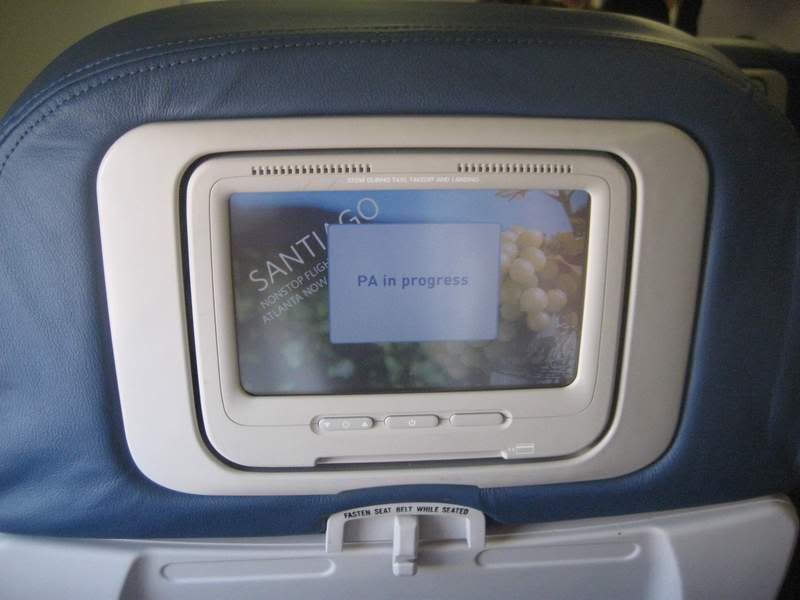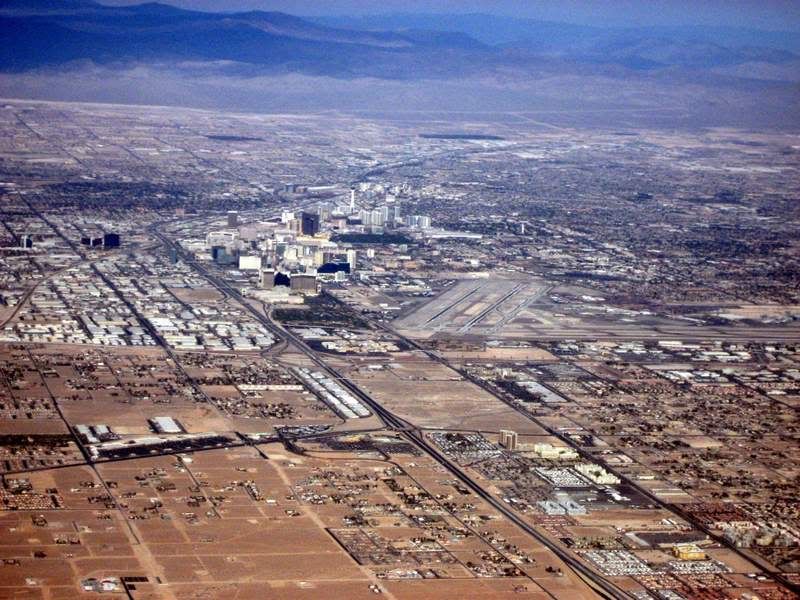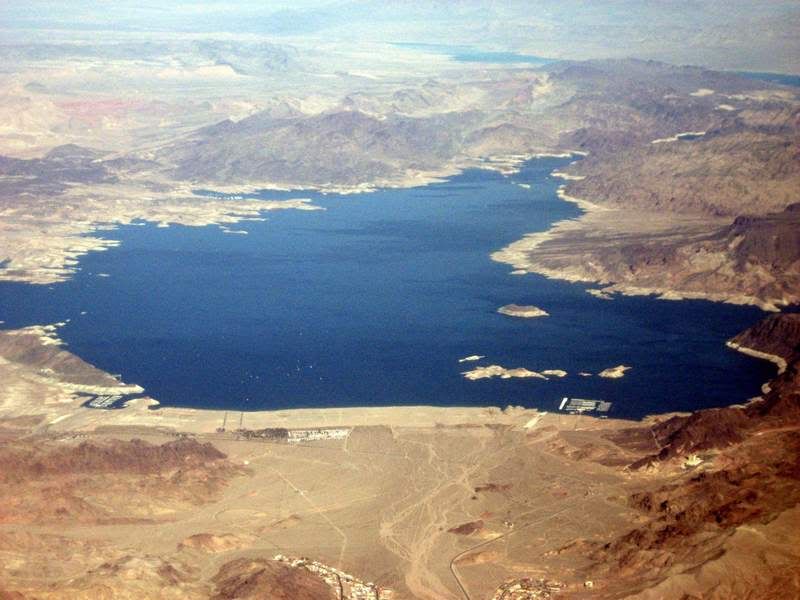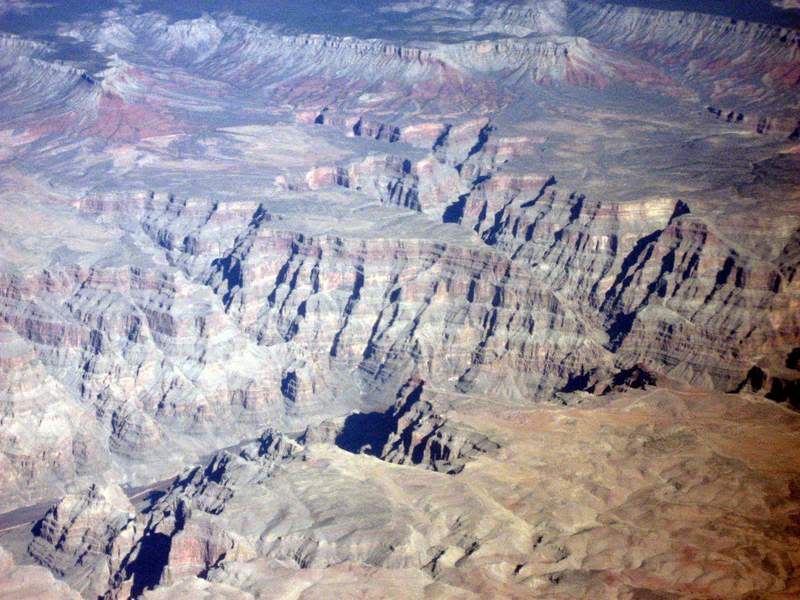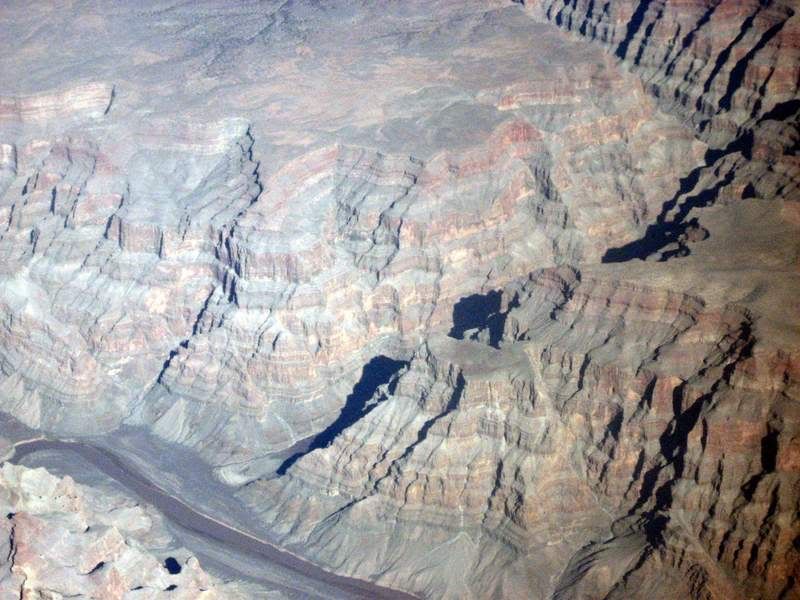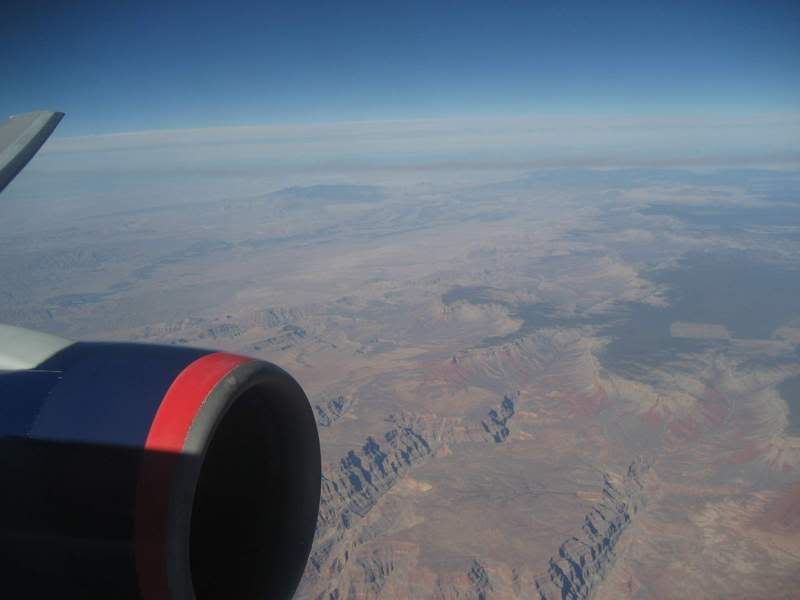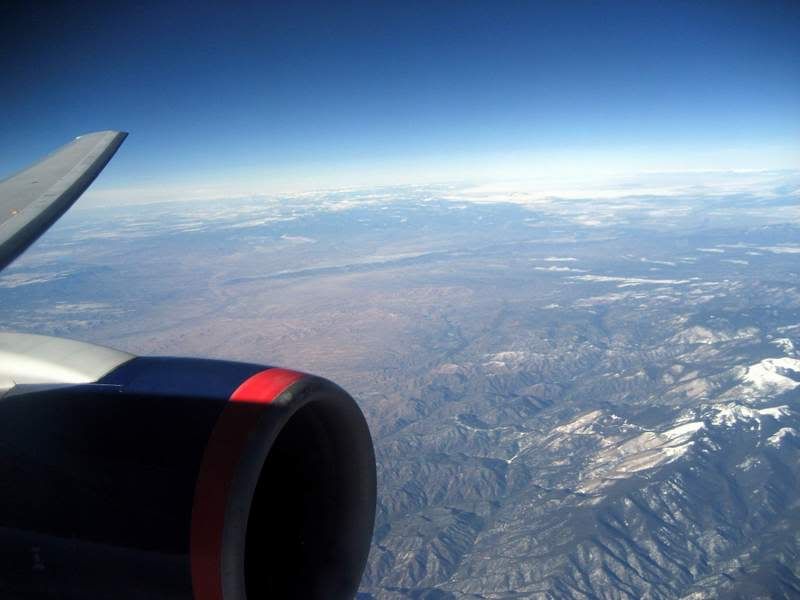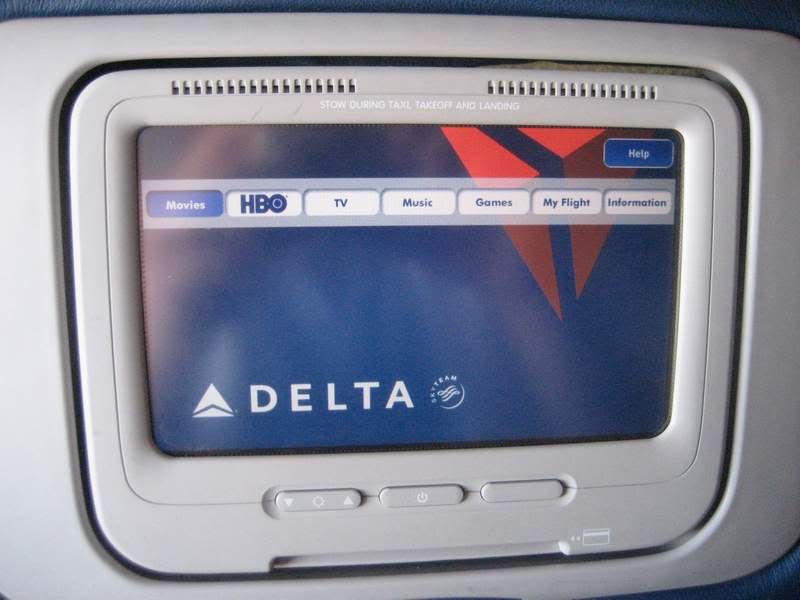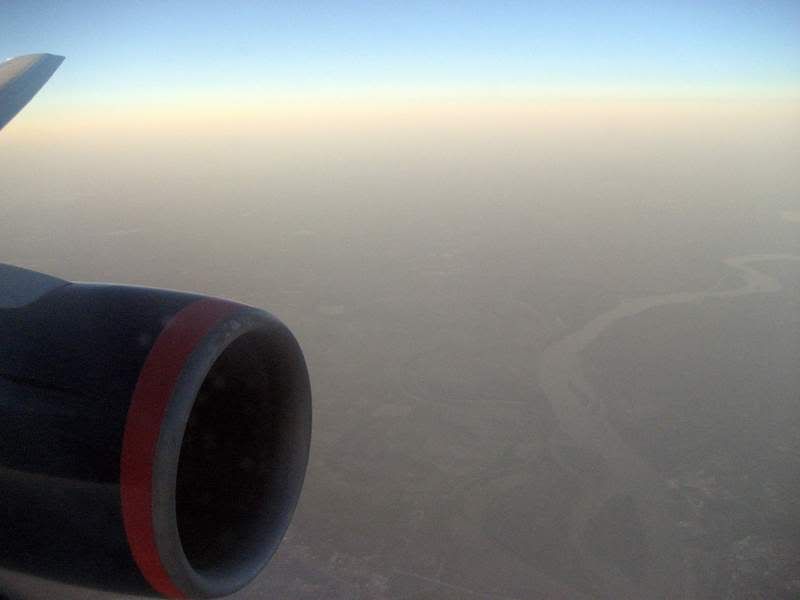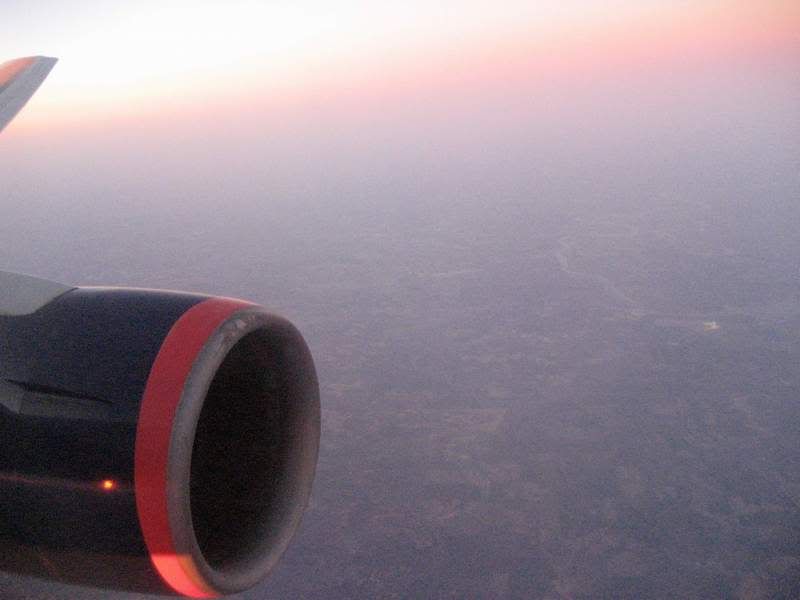 So, in conclusion...
Great flights. Great city. Great friends.