Quick trip report.
Unfortunately I had to travel to BOG for the wrong reasons (very personal issue) and in the next 24 hours. I checked the usual rates Avianca, LAN & American. All had terrible rates in business for such short time in advance and both American and Avianca had very high rates in coach. LAN offered me a promotional rate of $399 taxes included so it was obviously my best and only choice.
Jan 2008
LAN Airlines
Boeing 767-300
MIA-BOG
Coach class
Load Factor: Approx. 90%
Early in the morning arriving at MIA's J Concourse (About 3:30 AM):
LAN Counters still closed, eventhough the screens said "It will be open at 3:30AM)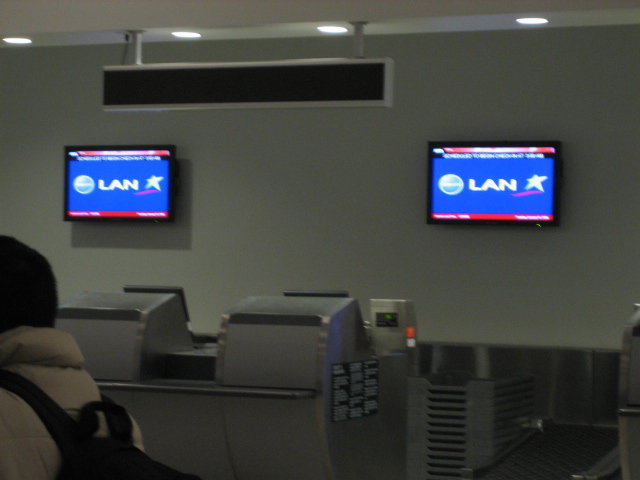 4:25 AM Counters still closed and boredom was all around us...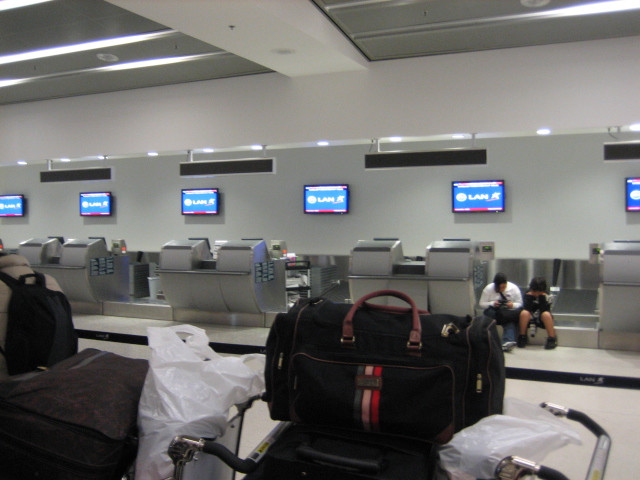 We were all trying to get distracted by anything.. here these two ladies were fighting from their cleaning carts in Cuban, yes in Cuban, that was not Spanish at all, we were all laughing to see them fighting in such loud way from their carts.. LOL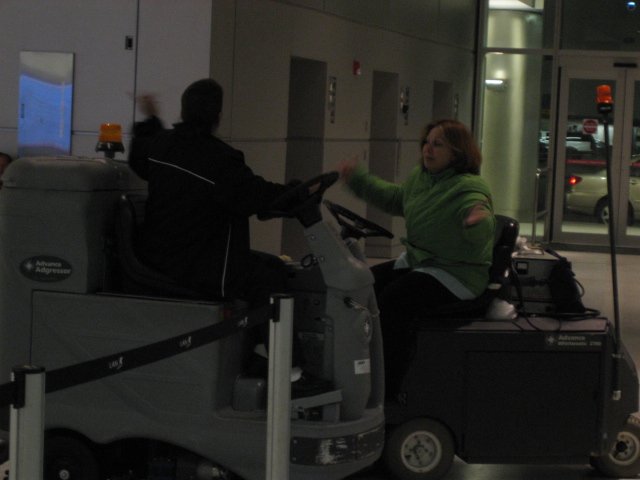 This bored passenger decided to weigh himself....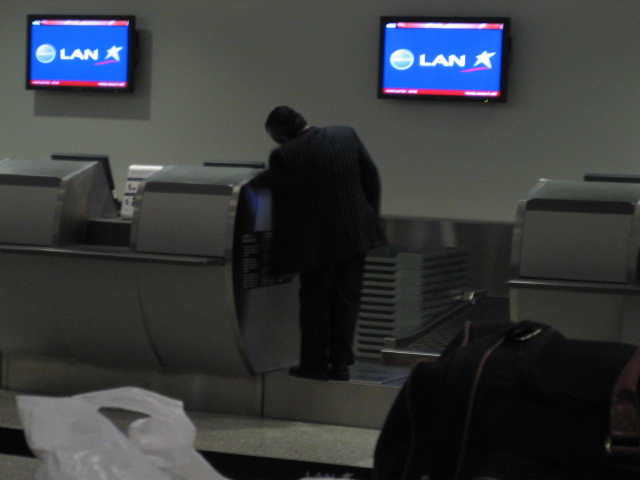 Finally around 5:15 counters open (Flight was at 7:15AM). Ticketing was a little messy but uneventful and as quick as they could due to the restriction in time before the flight. I think they did a good work in such conditions. Then I checked the concourse J before going through security: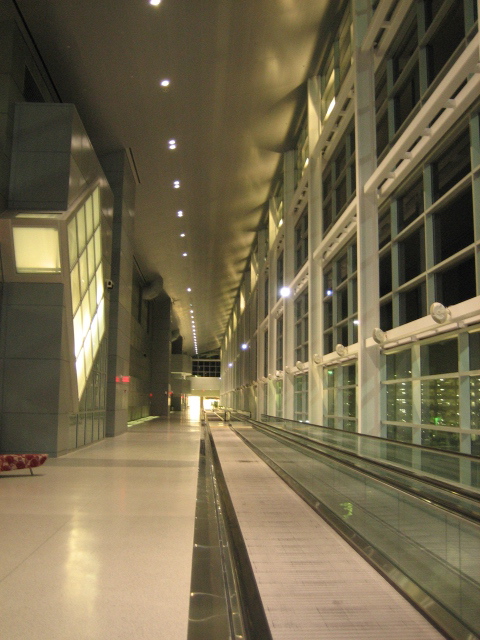 It was practically no waiting after security and straight to the plane. Good luck again and it was a new one.
Breakfast was either an omelette or a sandwich. I saw the omelette and it didn't look good at all, it was completely dry, so I chose the sandwich which was just OK.
I think leg room is very decent in coach.
It is always a pleasure when you are over your own country again.. don't you agree? I am not sure if I am too patriotic or what but a special feeling gets me every time I see the Colombian coast...
Approaching BOG:
Landing:
BOG
Jan 2008
LAN Airlines
Boeing 767-300
BOG - MIA
Coach class
Load Factor: Approx. 50%
I had the luck of traveling with a beautiful "paisita" (a girl from Medellin or the coffee region, in this case from Manizales) beside me, so I chat with her the whole trip and completely forgot about the camera, but it was uneventful. The summary will be that it was pretty empty, plenty of free seats, business class was ocuppied in about 25% only.
The meal was another one of these "Snacks" that LAN invented to avoid serving lunch at 2:00PM. This time was a ground meat turnover and a soda. It felt like a domestic meal, really. Pictures for this leg are basically from BOG construction and some spotting. Have in mind that when I say construction in BOG is basically renovations of the current OOOOOLD terminal while the new one will be built: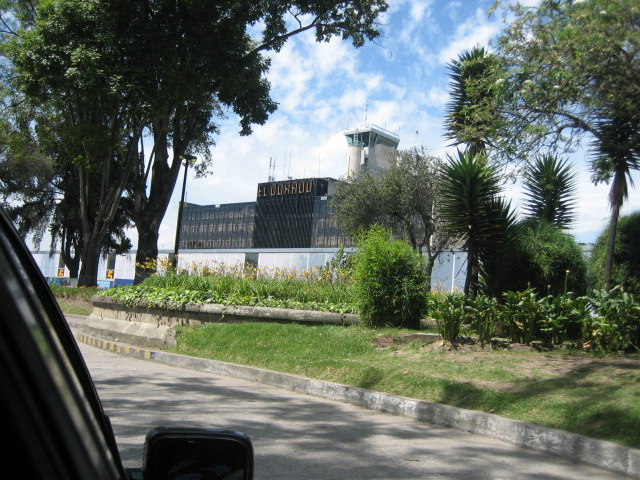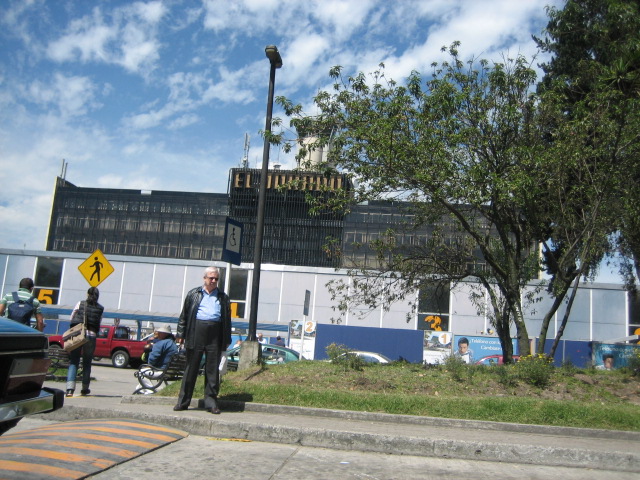 "We will look like this the 20th of March":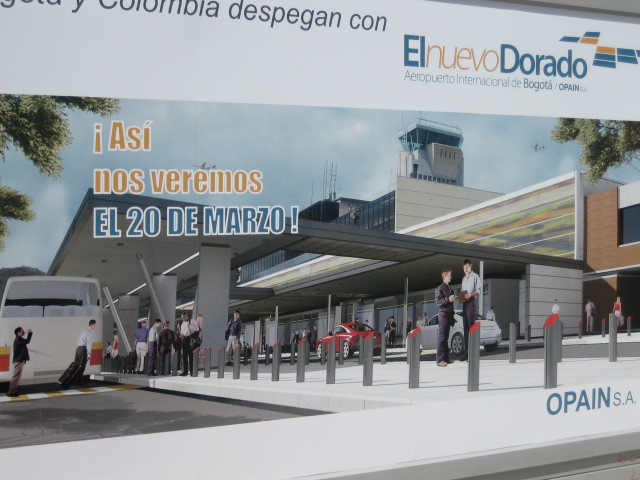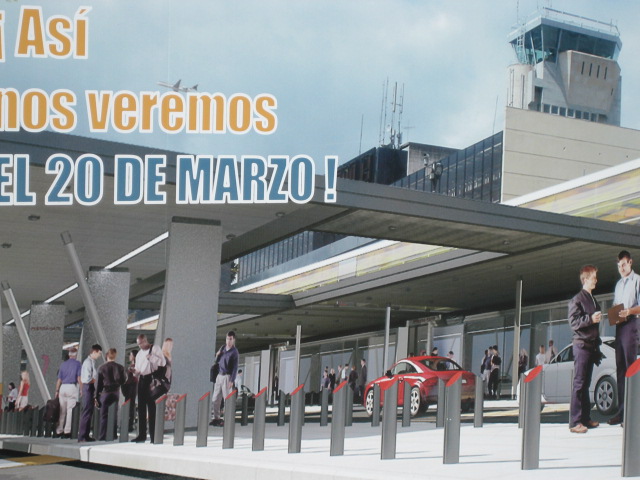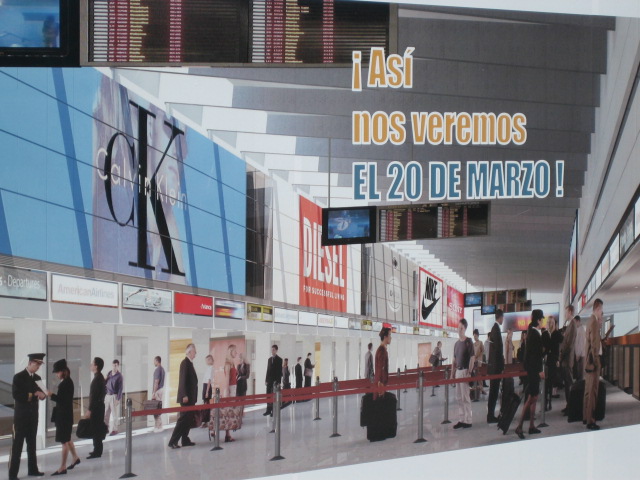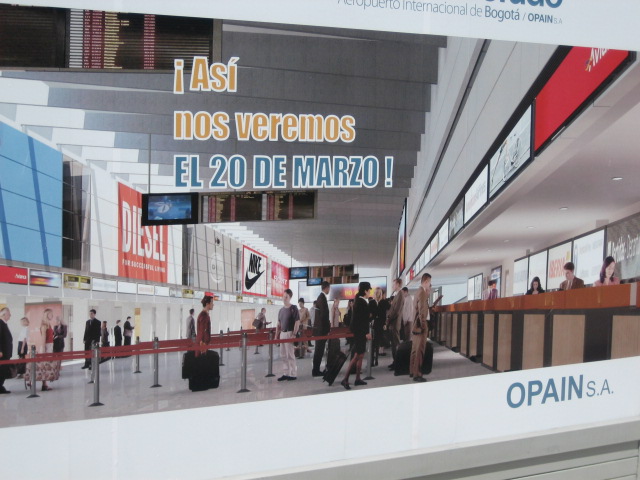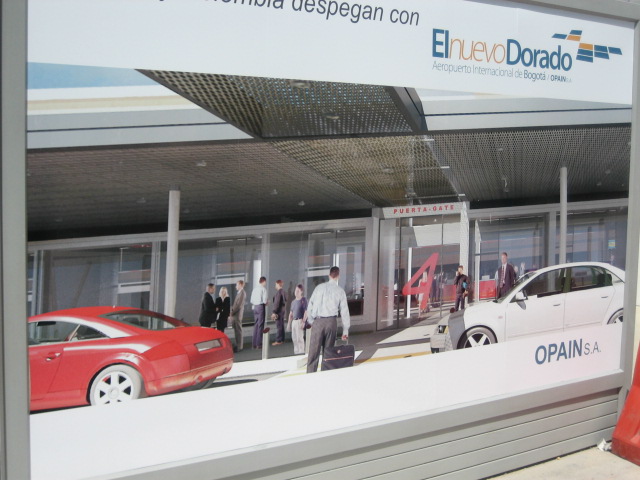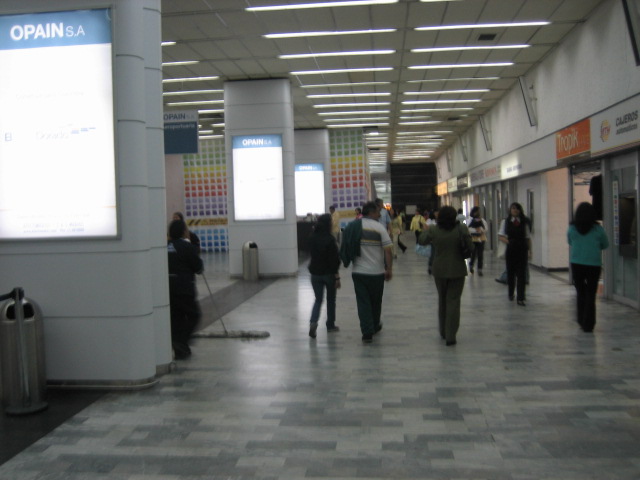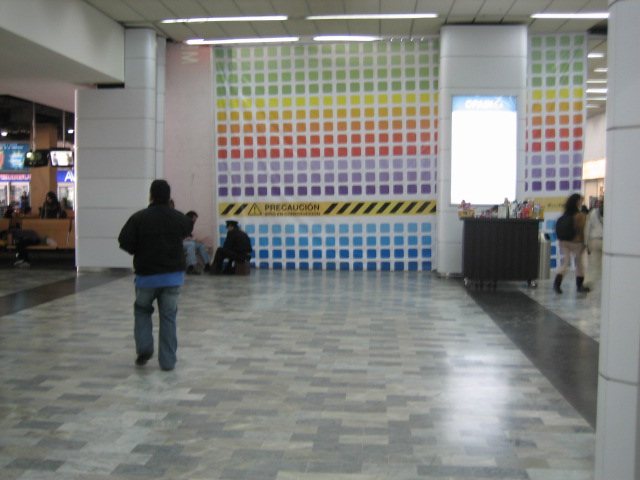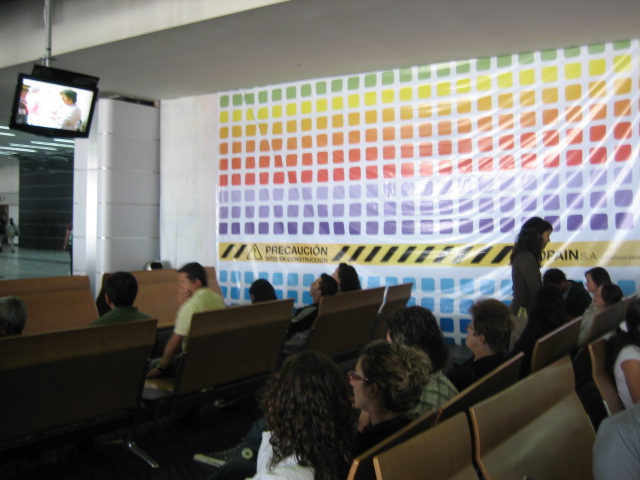 They are covering the columns with a more modern look, also changing the ceiling and several other things: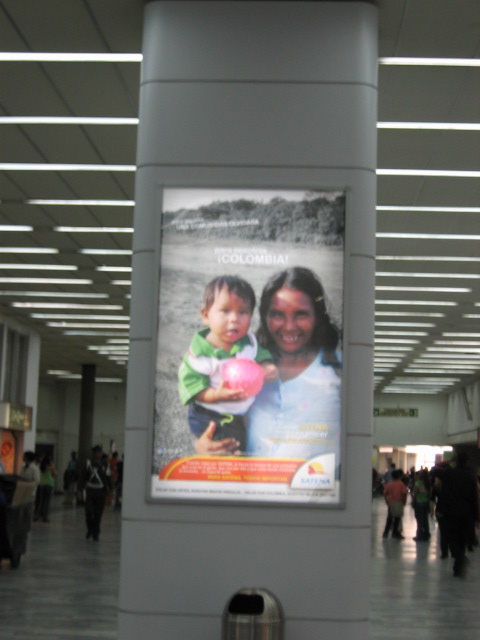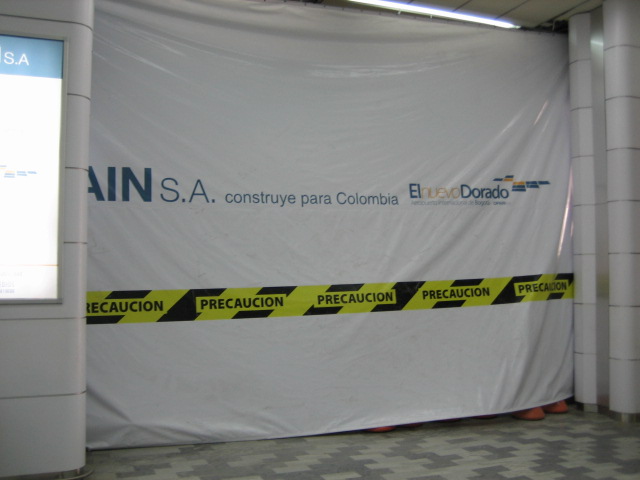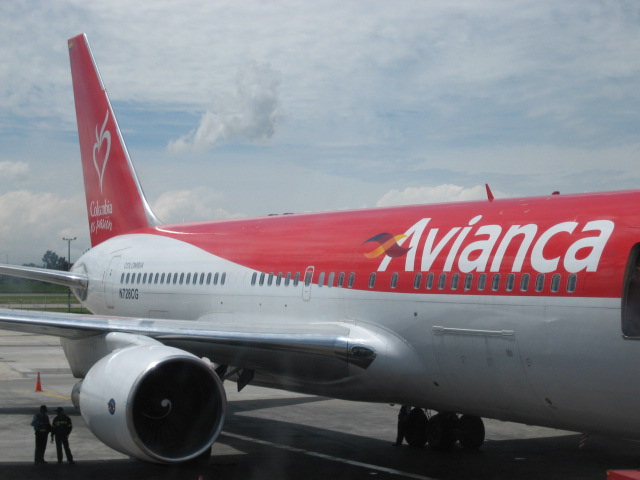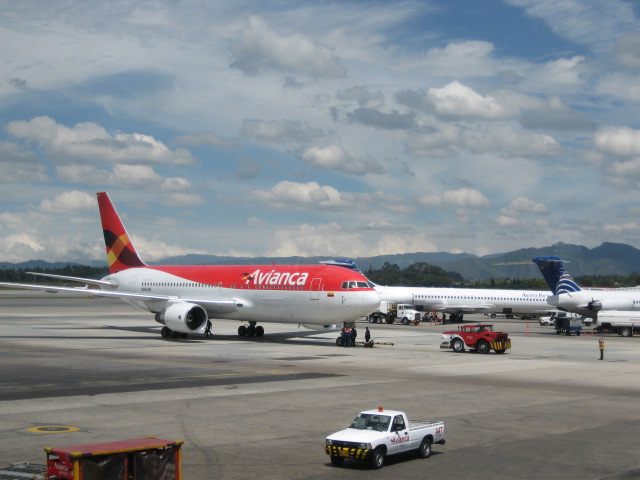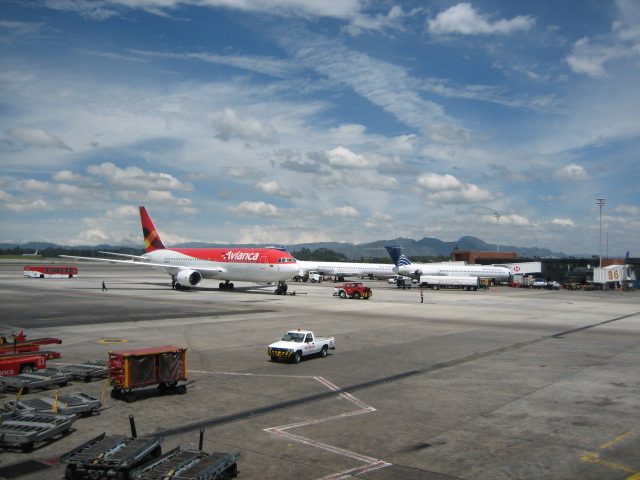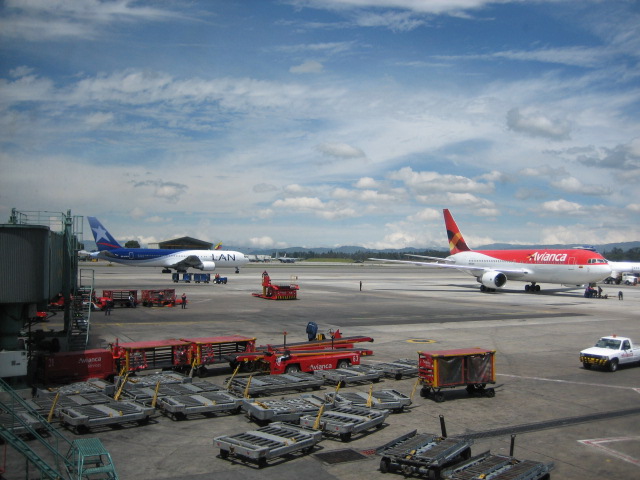 Super Agent 86 (Maxwell Smart), on the screen at the Admirals Club: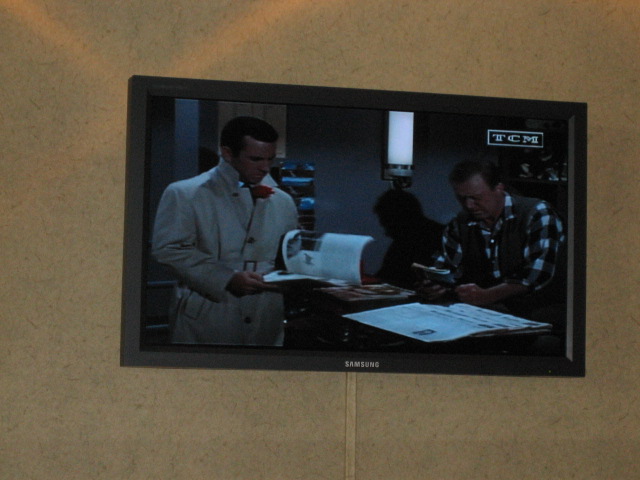 The Admirals Club at BOG:
View of an AVIANCA's tail from the Admirals Club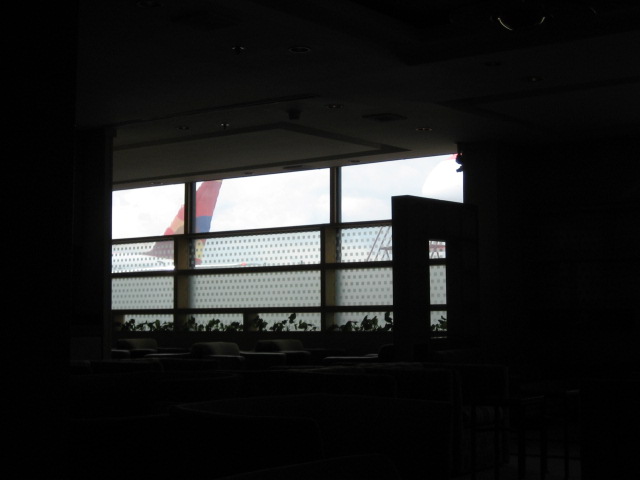 I know this is not one of my best trip reports but if I don't do it right after arriving I never do it.. at least you have the record of the trip for future reference. Besides I have done several TRs from the same route and it is not easy to come up with original pictures anymore.. hehe
[Edited 2008-01-21 11:28:52]